12.18.20
These Two New Collections of Art Carpets Started Out As Actual Paintings
Rugs are one of those items where, if you want something both large and visually interesting, there's really no way around having to make a substantial investment, the under-$500 fare at big-box stores being unfailingly generic and the odds of finding a deal on a beautiful vintage rug that's clean being near-zero. Personally, I've always settled for something boring while dreaming of someday owning what I like to call an "art carpet" — a rug that's freeform and interesting and intricately composed, like a painting for your floor. Prime examples including the rugs of Francis Bacon, or in some cases Eileen Gray. Art carpets are usually handmade, are expensive to produce, and aren't that easy to incorporate into the average interior, which keeps them in the realm of the rarefied. Every time I see a collection I like, I take extra notice. This winter I found two: one being the latest limited-edition collection from my favorite Australian brand Zou Zou, and one being a series of one-of-a-kind client commissions by London designer Sussy Cazalet, which she shot with props from the vintage gallery Beton Brut.
Both collections actually began as artworks. Zou Zou co-founder Jess Swaffer starts every new series by creating a group of paintings over a couple of weeks, pulling out two that she really loves, and reworking the rest to suit them before transforming them into bamboo-silk rugs that are hand-woven in India. Each design is released as an edition of 10, and once it sells out it's never made again. "All of them are inspired by the rugs, art, and design of the first half of the 20th century," she says. "For Series 6, I had a wide range of influences — the color schemes of Matisse and Rudolf Steiner, and the shapes of Henry Moore and Francis Picabia, among many others."
Cazalet — who only creates custom rugs on commission, and counts David Hockney, Louise Bourgeois, Alexander Calder, and Luis Barragan among her inspirations — starts with a drawing, then turns it into a watercolor, sometimes adding collage elements. She usually presents her clients with at least four different artworks to choose from. "So much of design is computer-generated these days, so the mystery and art of trusting a designer has been lost," she says. "With my rugs it's a real process that takes some faith and daring." The series pictured below (and at the top of this post) was created for a private members' club in London, and was meant to have a "mid-century California cool" vibe.
If you see any other great examples for me to fantasize about, you can always tag us on Instagram.
Zou Zou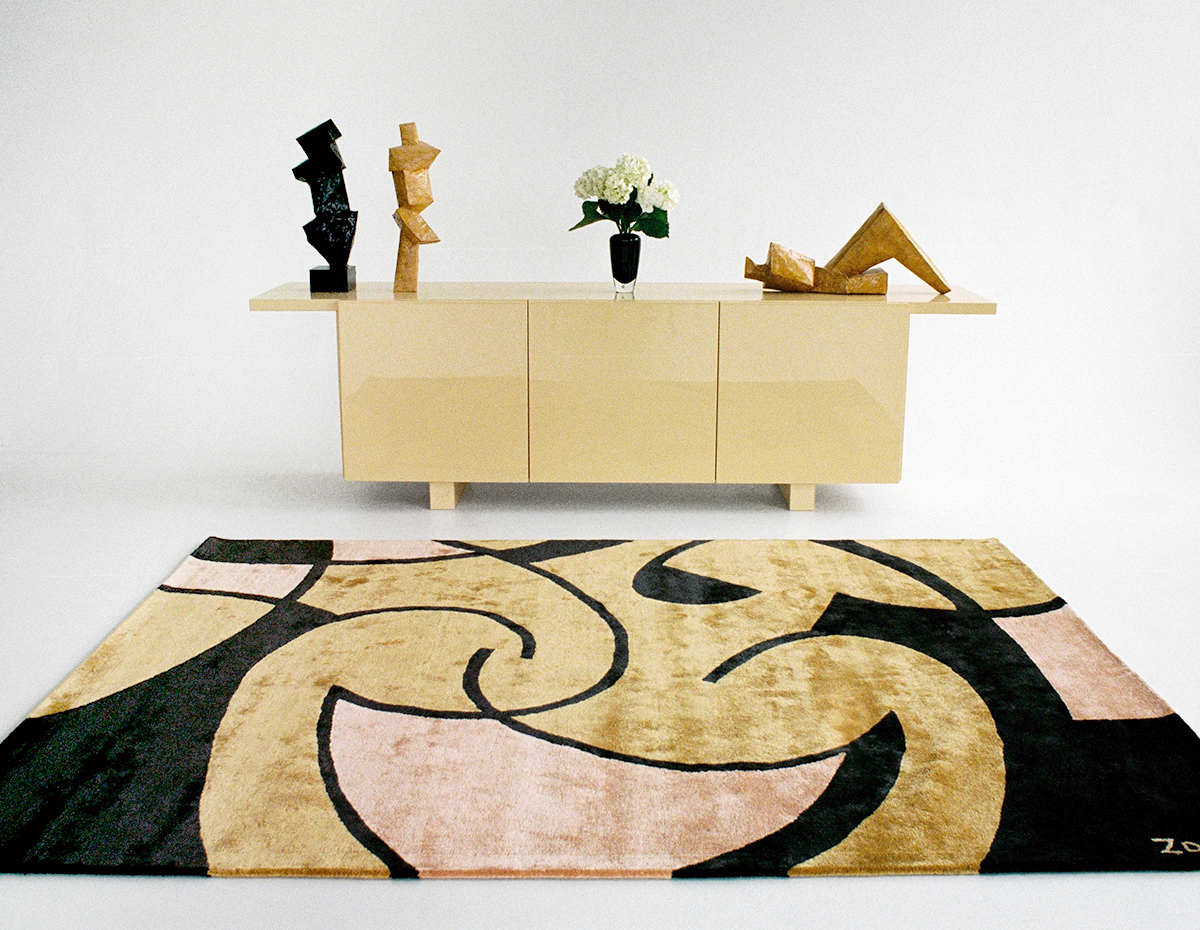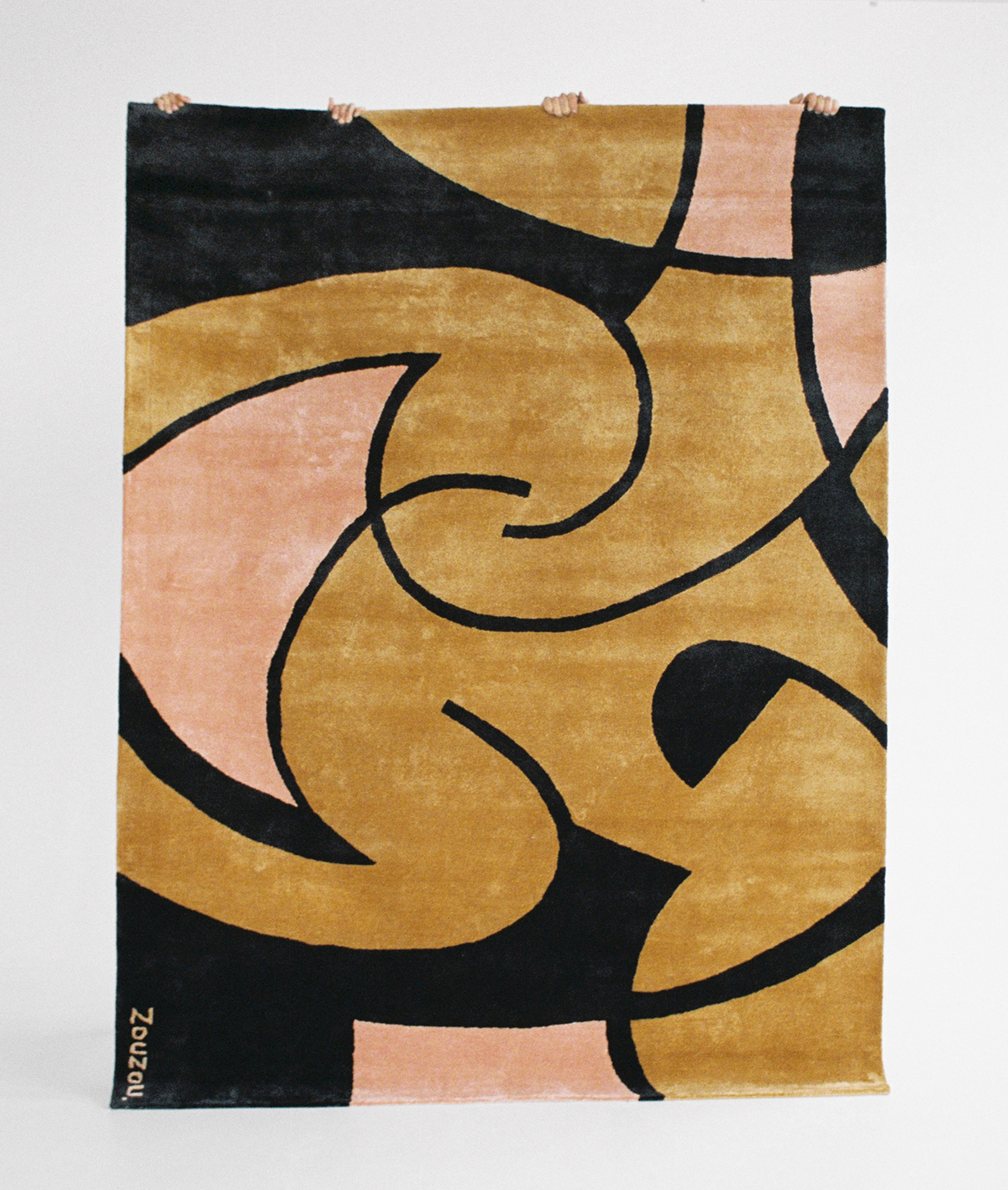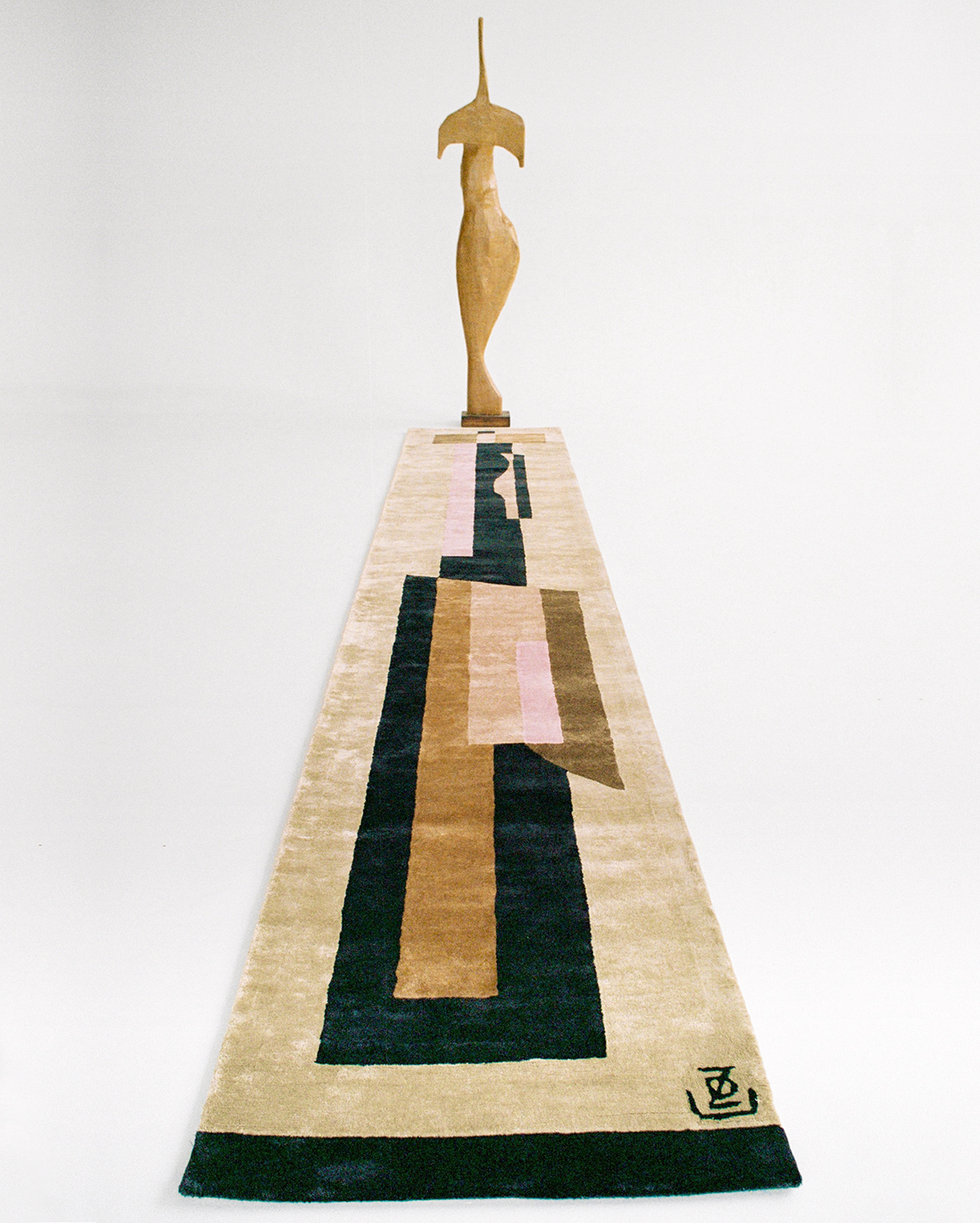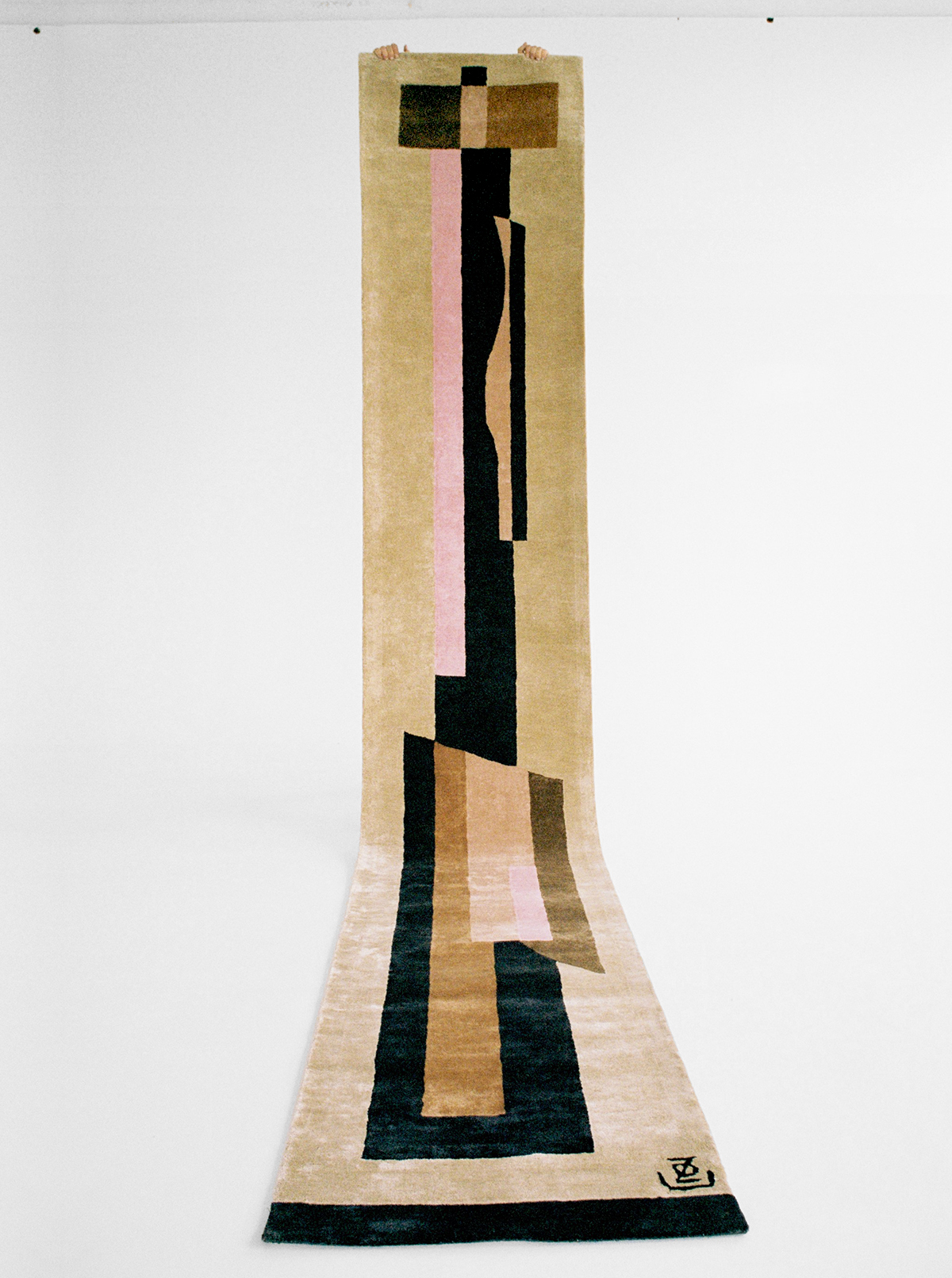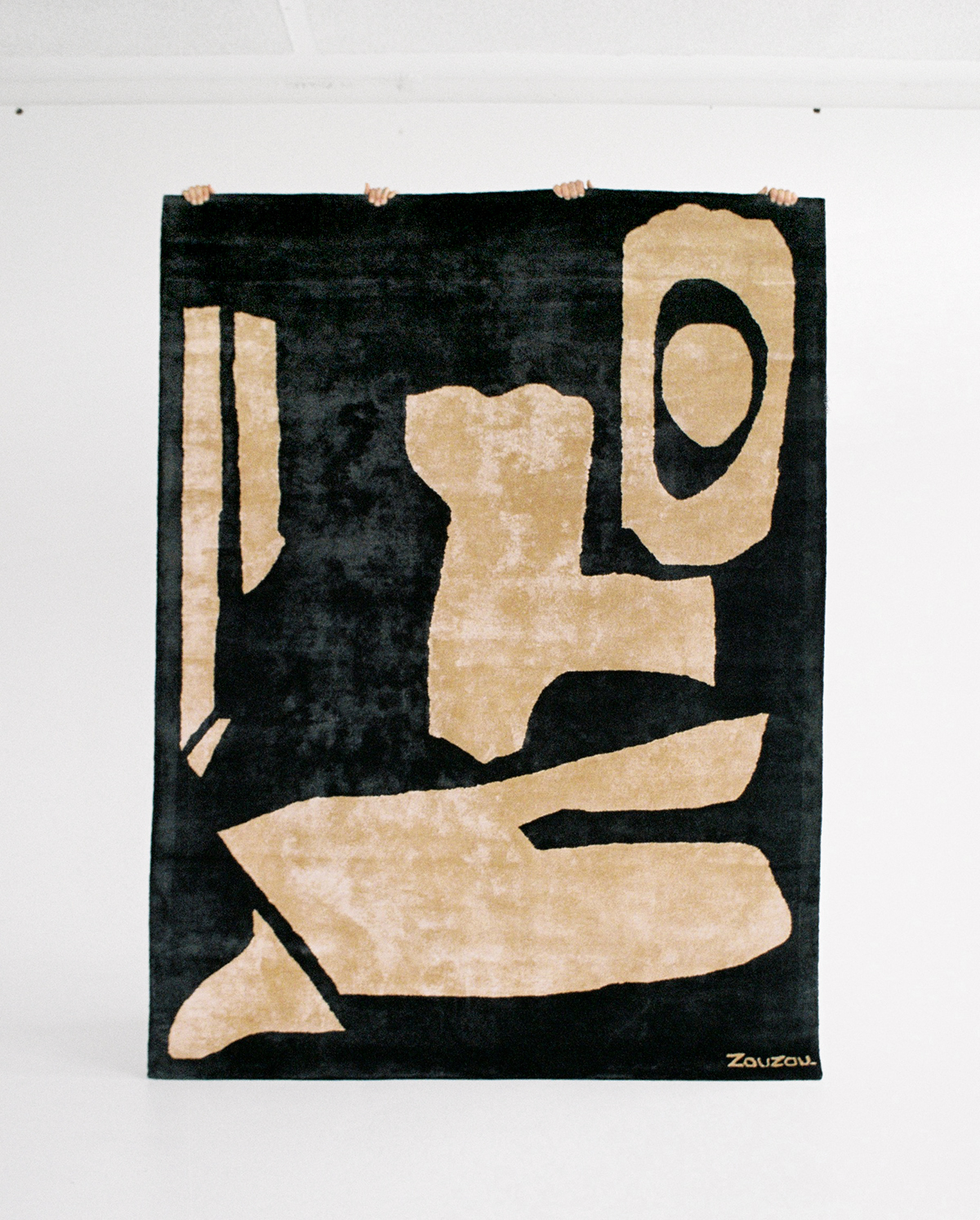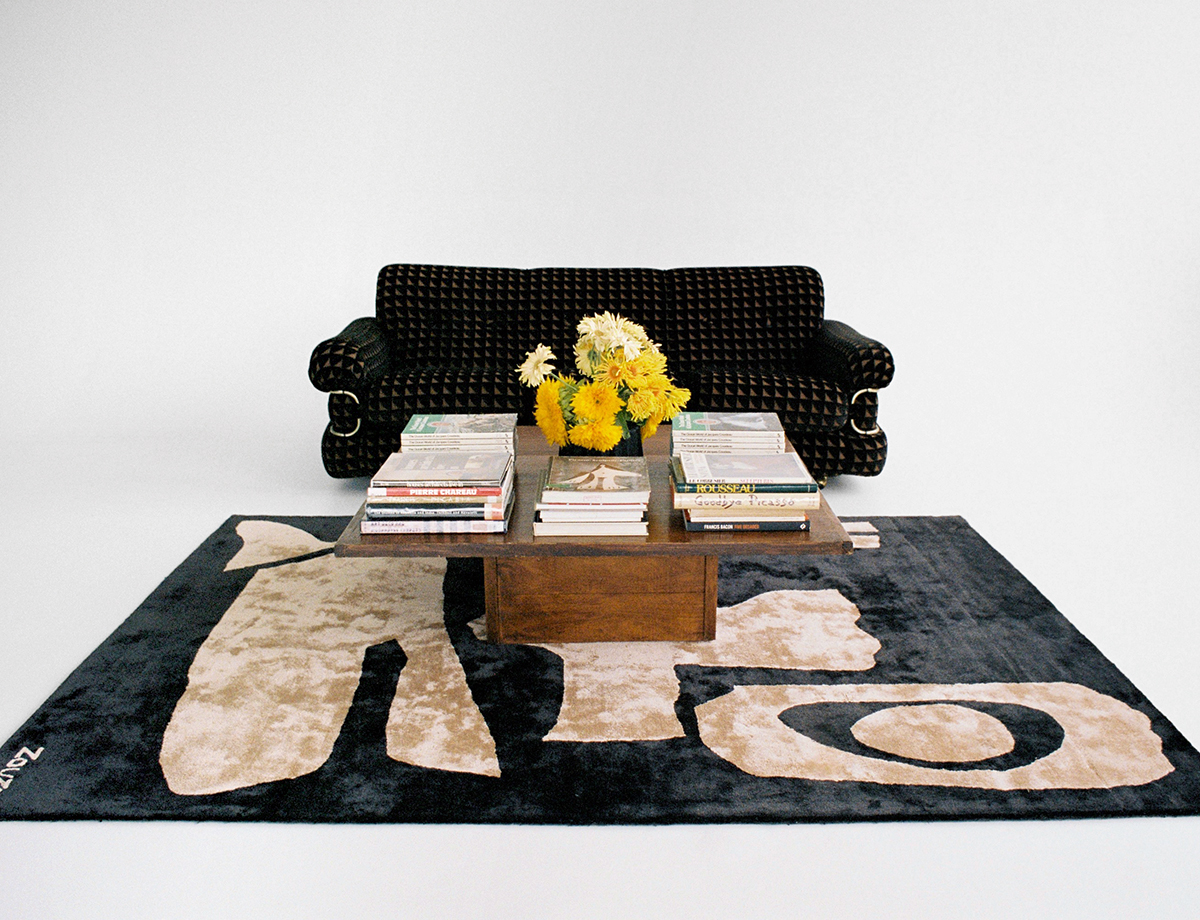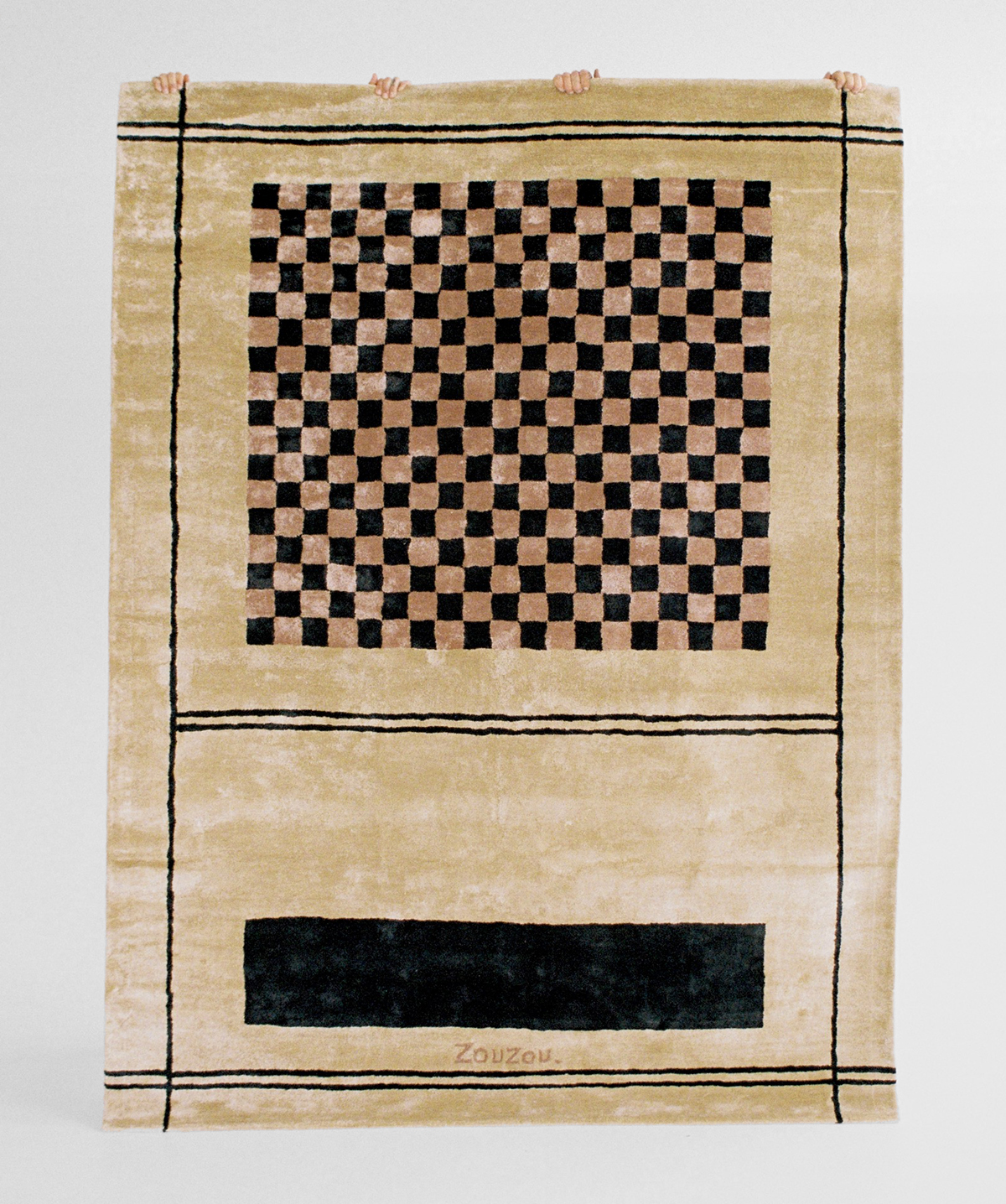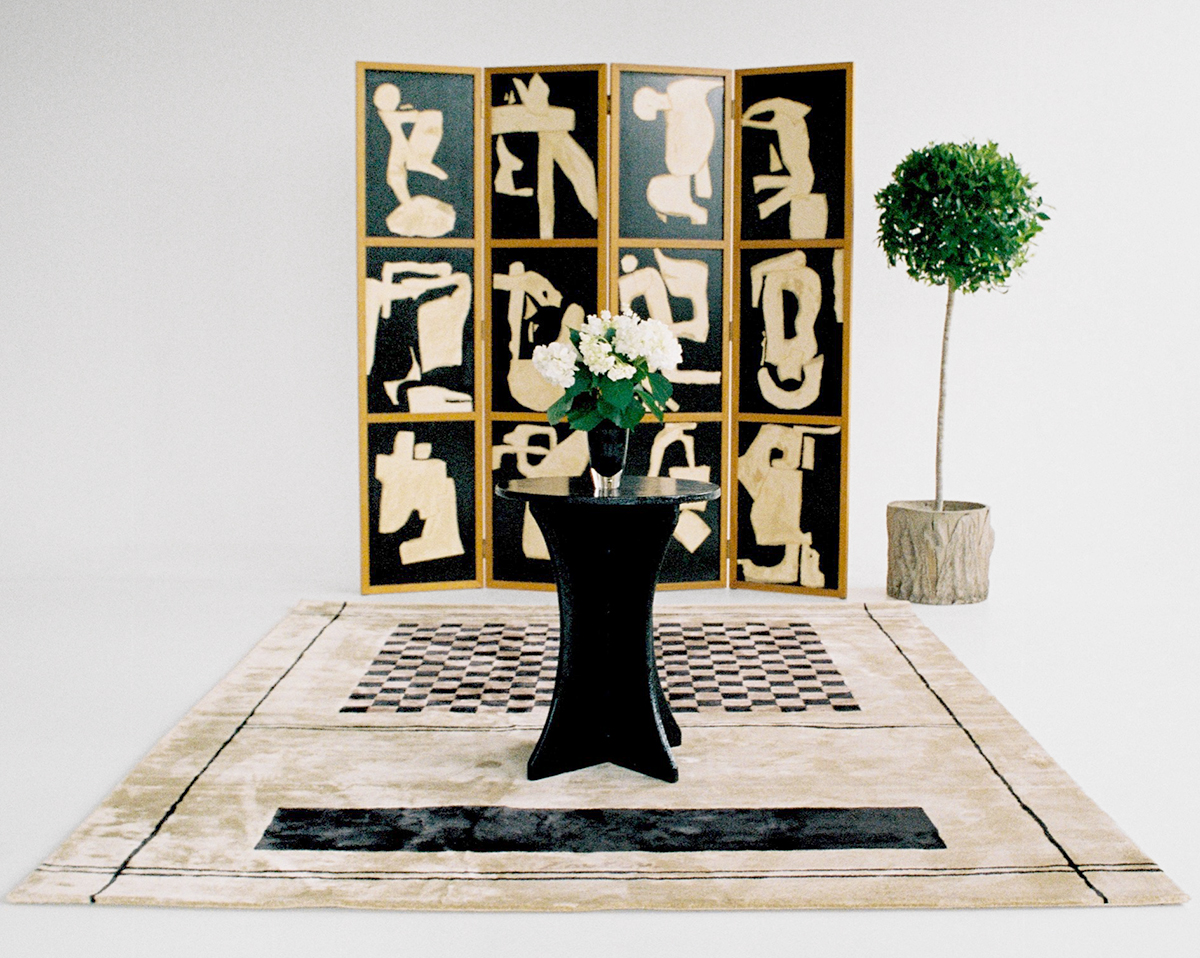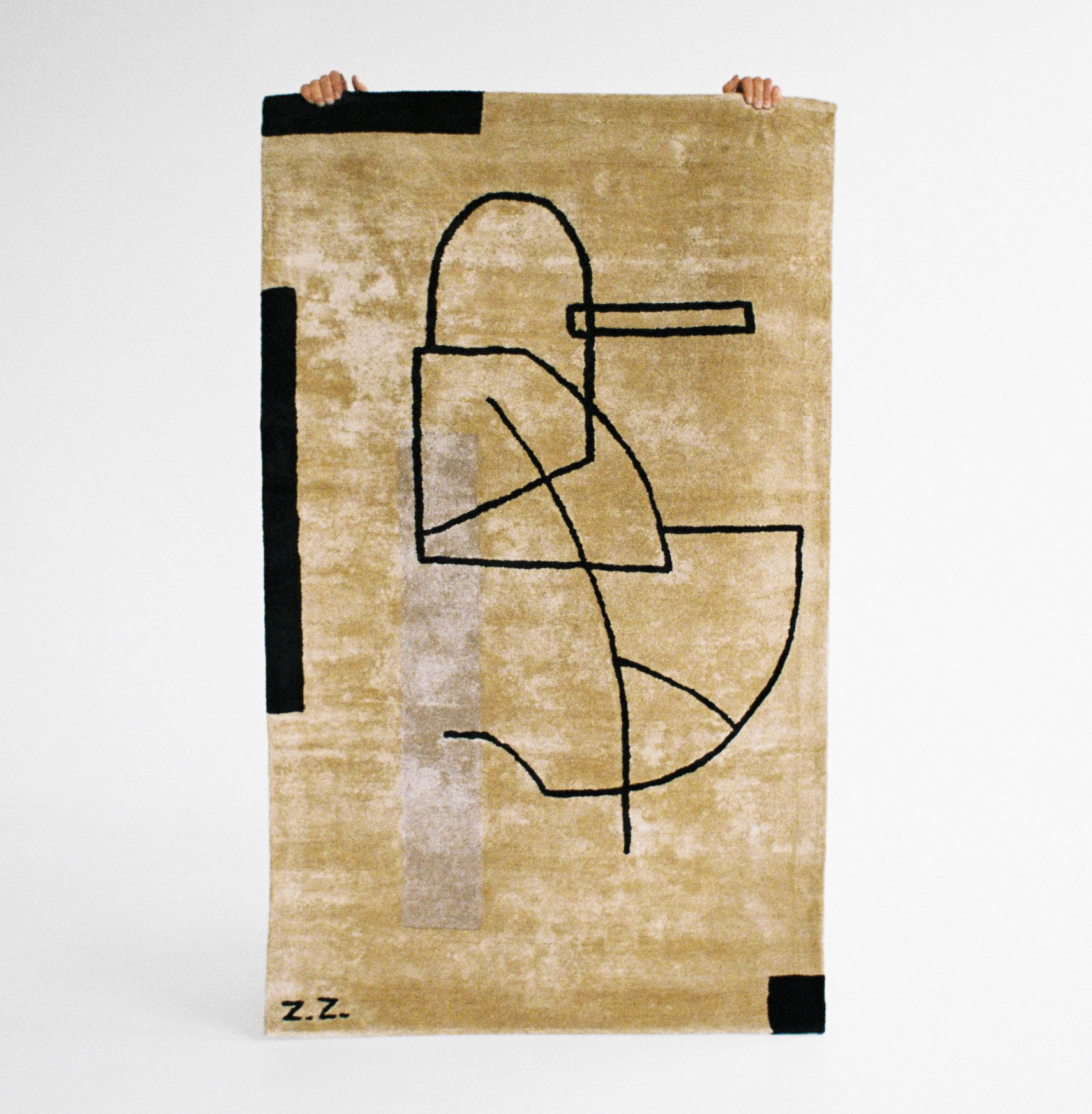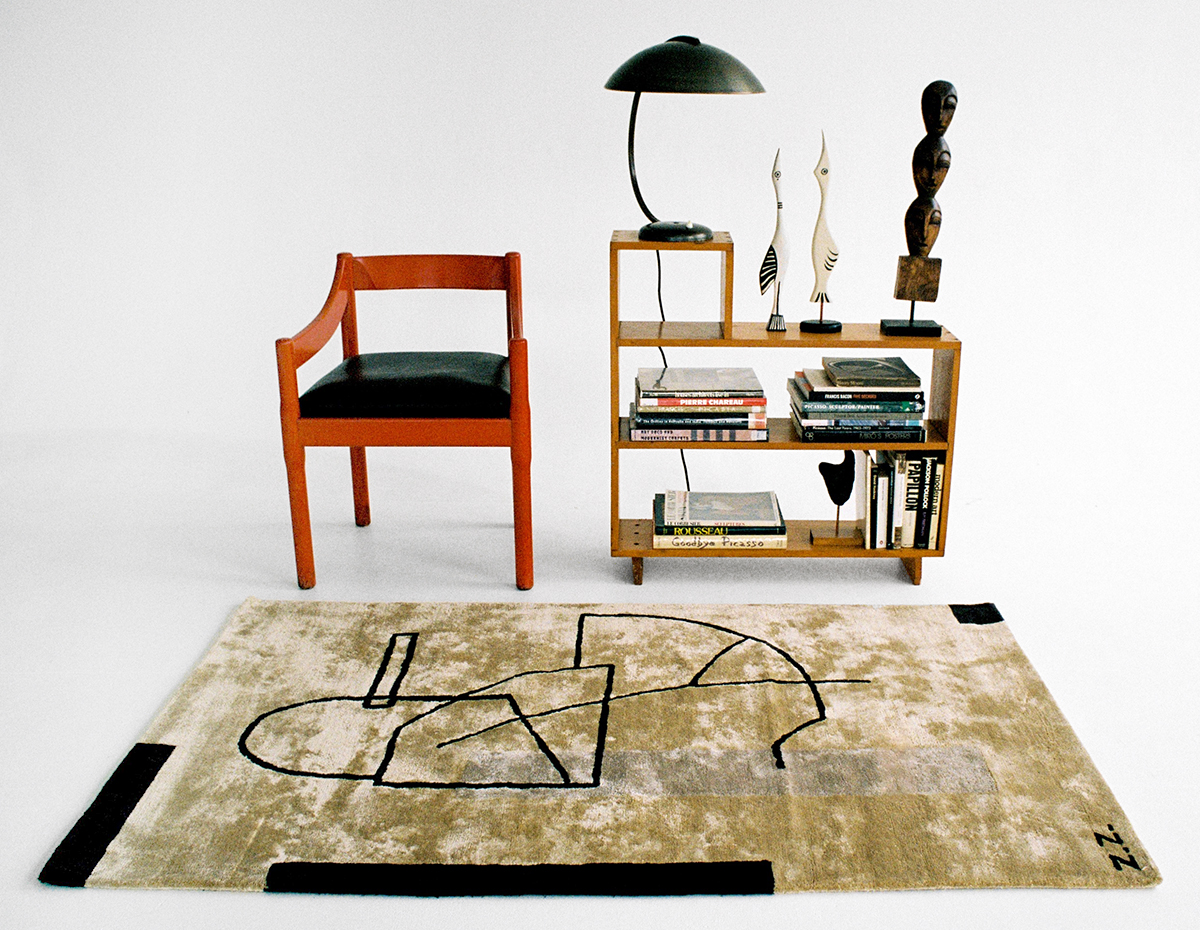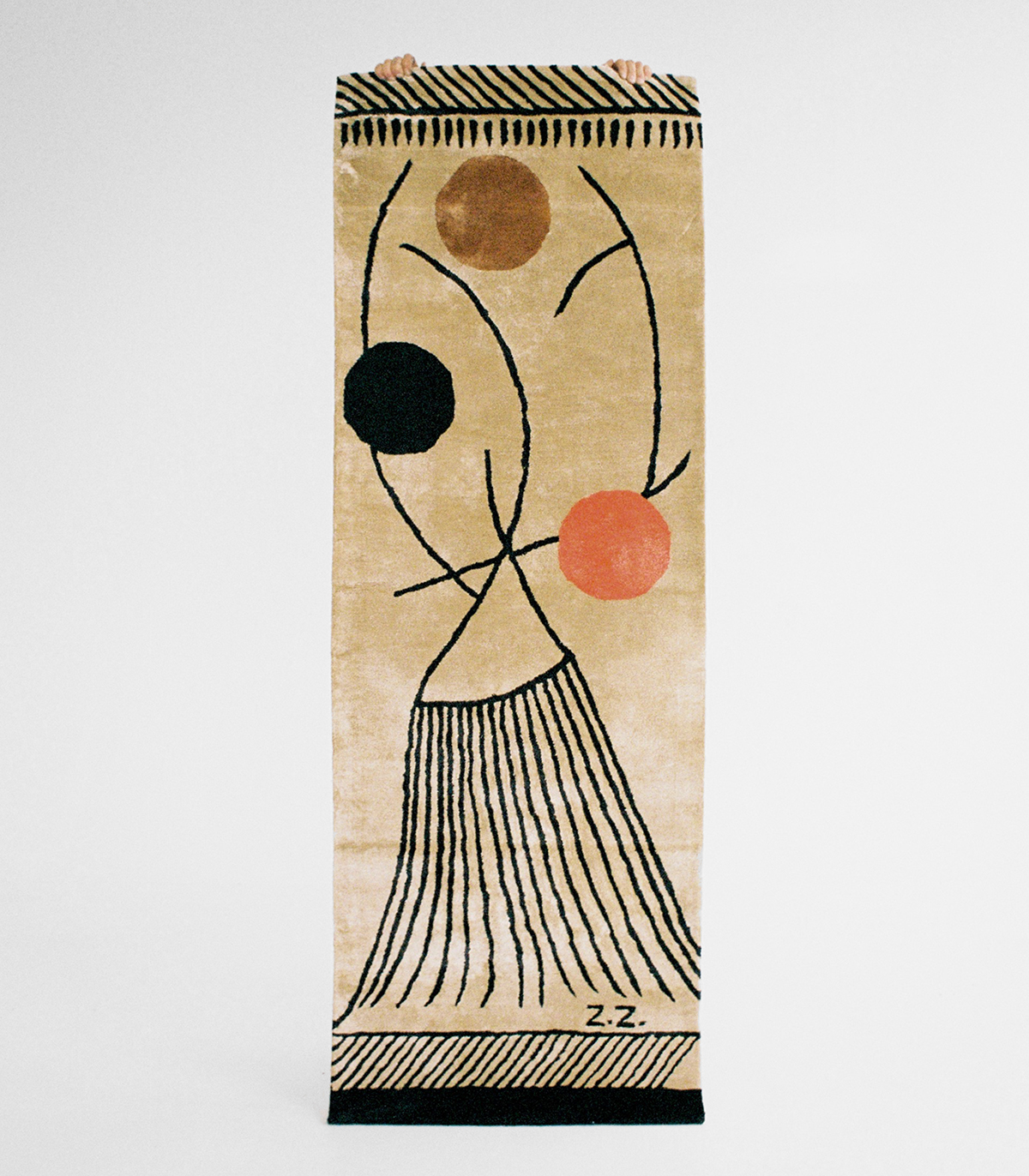 Sussy Cazalet