12.19.20
Week of December 14, 2020
A weekly Saturday recap to share with you our favorite links, discoveries, exhibitions, and more from the past seven days. This week: Nest magazine is resurrected in the form of merch, fringe lamps aren't so fringe anymore, and two recently-opened boutiques have us pining for the good old days of searching out a price tag only to recoil in private horror.

Shopping
I never thought I'd find myself into ombré on the cusp of 2021, but here we are! Fredrik Paulsen has created a line of oh-so-covetable cutting boards for Swedish brand Our Legacy's holiday shop. (The two styles linked here are currently available — the others have sold out!)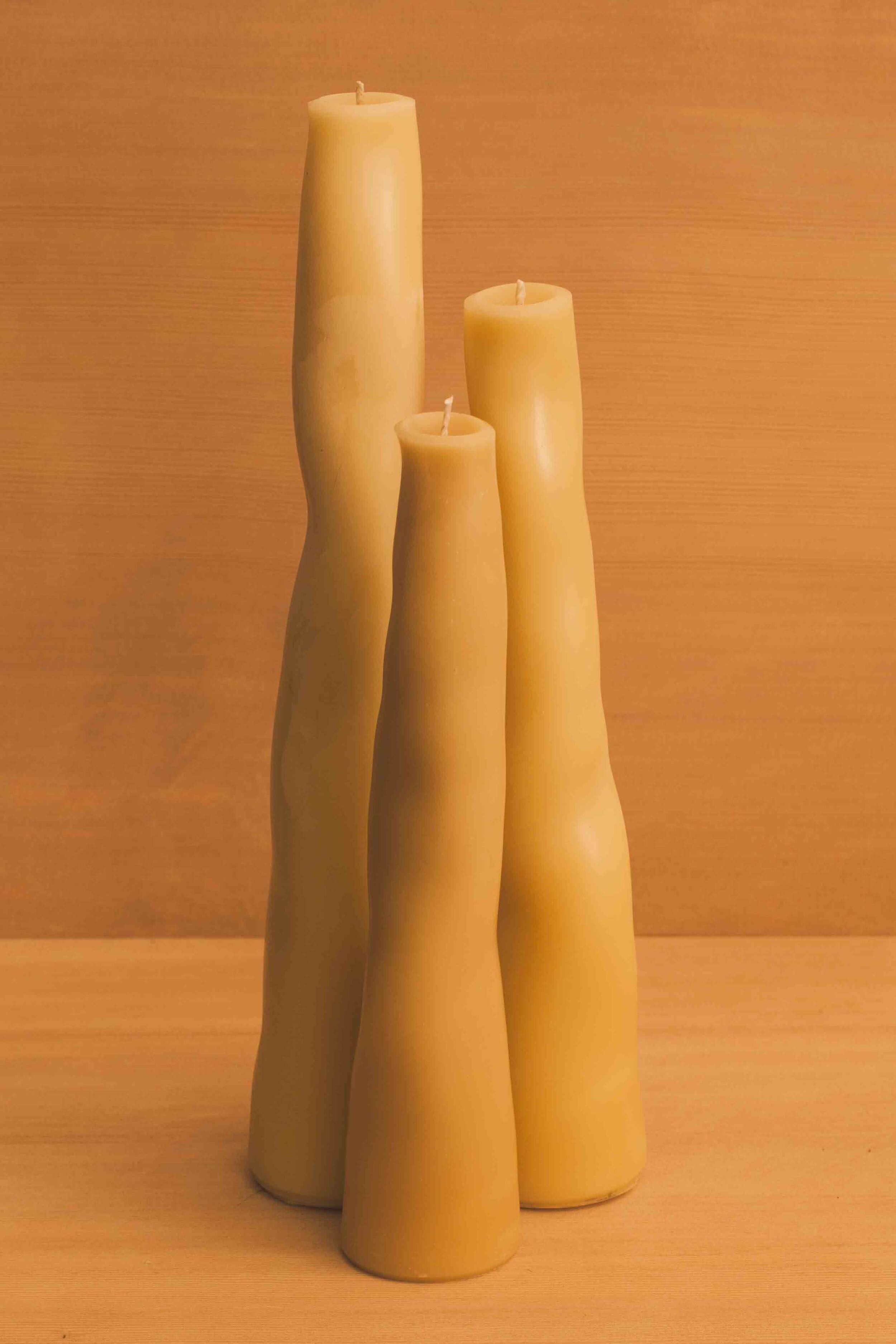 The new candle brand HANDS formulates all of its hand-poured designs, like this set of wobble column tapers, with food-grade ingredients and flat braided wicks made of natural cotton and paper. In addition to their core collection, including the Pyramid and Orb sets, they'll be introducing limited release works in collaboration with other designers and artists, launching with the Beyoncé-approved Puppets and Puppets in February, for New York Fashion Week.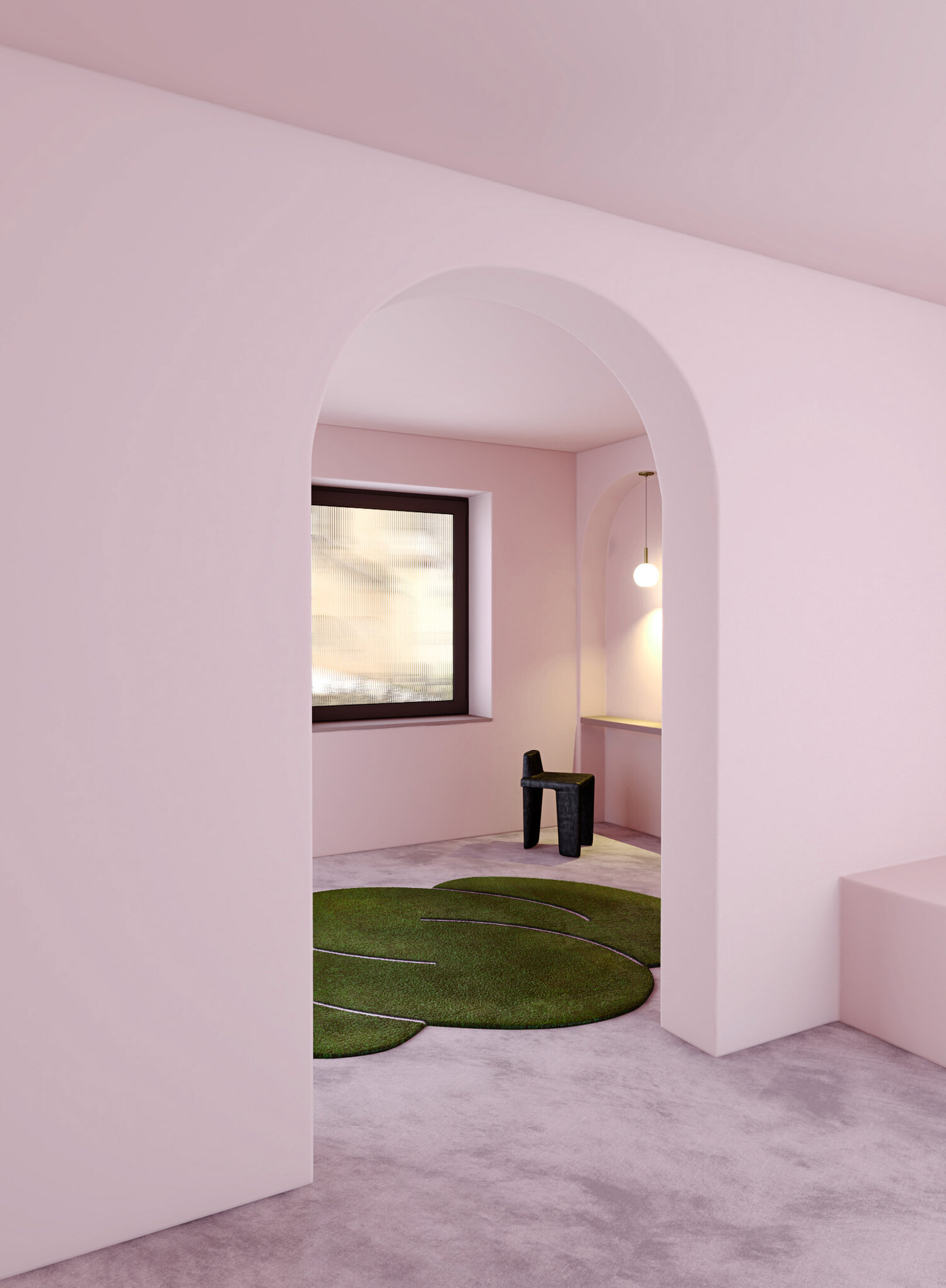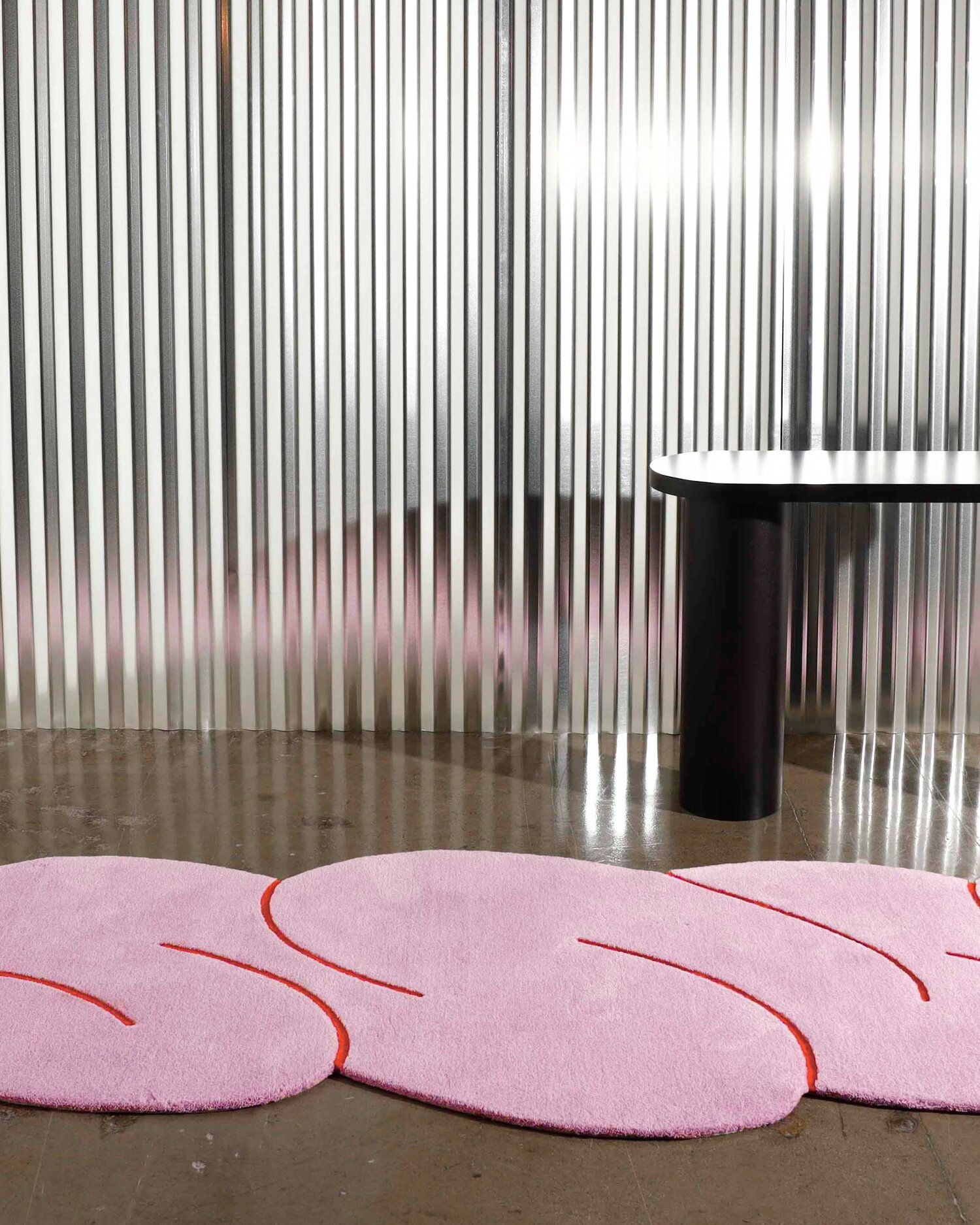 According to Curbed, the youths have declared (via TikTok, naturally) that tufted rugs are having a moment. I, being an Old, discovered this via my laptop computer, but can corroborate that the trend is alive and well on Instagram, where I discovered these "squiggle rugs" from the brand Okej.
Dutch designer Fleur Hulleman collaborated with bag designer Elza Wandler's eponymous label on a line of ceramic "ornaments," including an organ and a boob objet d'art, to commemorate Browns 50th anniversary. "We wanted to create pieces that would complement people's interiors," Wandler told Vogue. "Although accessories like our shoes and bags are made to be functional, I also love everything that doesn't have a specific, functional purpose."
Inspired by the linear masonry of historic Scandinavian architecture, Nordic Knots' new Boho rug combines a flat-woven canvas with extruding hand-knotted piles made of all-natural, undyed New Zealand wool. The result is a customarily elegant design that begs to be touched — and asks that you stick to white wine.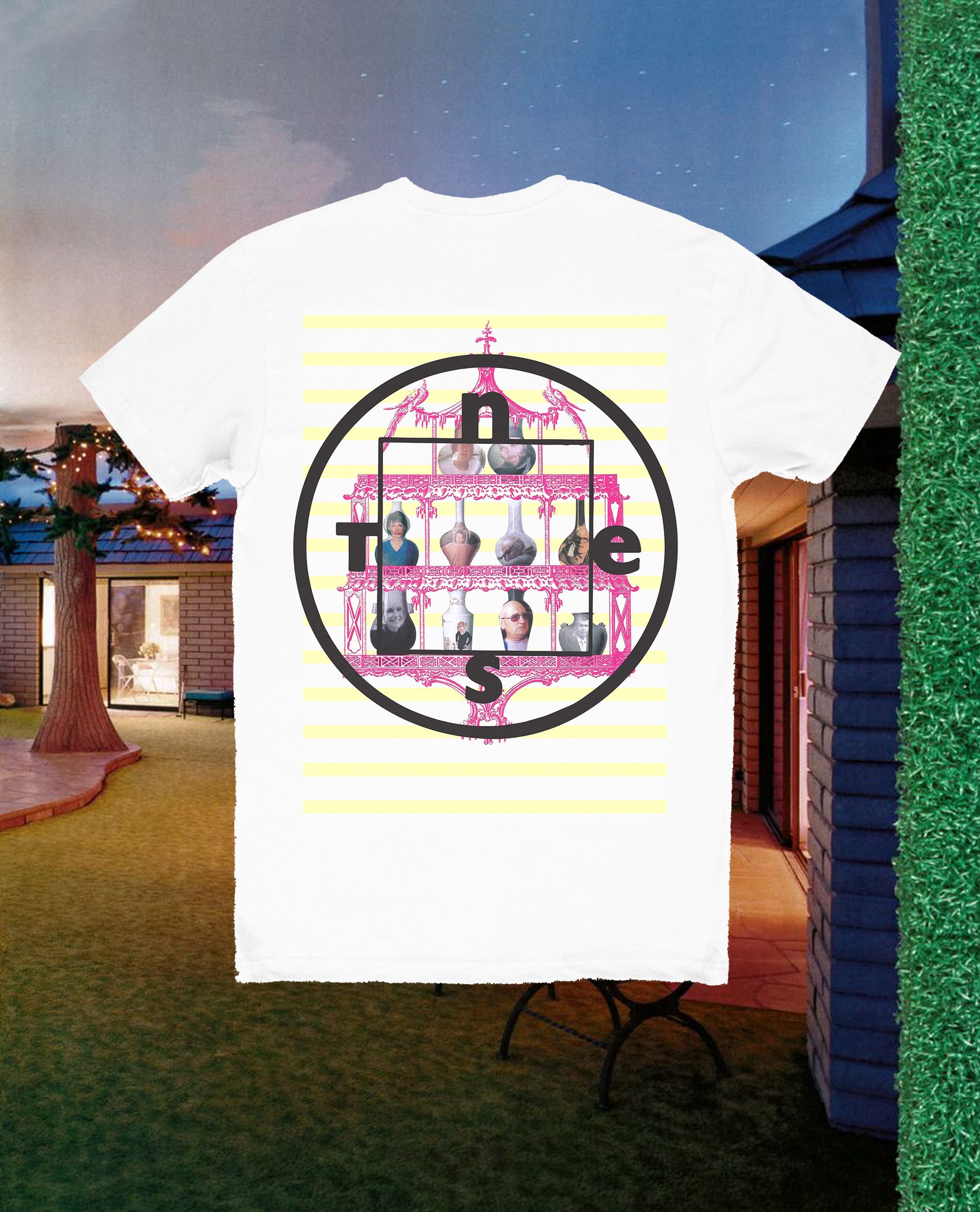 Umm, an entire line of Nest merch exists and it's…glorious? Featuring typography and images sourced from the magazine and art from Annabel P. Lee, Emily Dawn Long, Eckhaus Latta and Justin Hunt Sloane, these shirts (plus a mug! and a coaster!) are the perfect accessories for the long, weird winter ahead.
Discoveries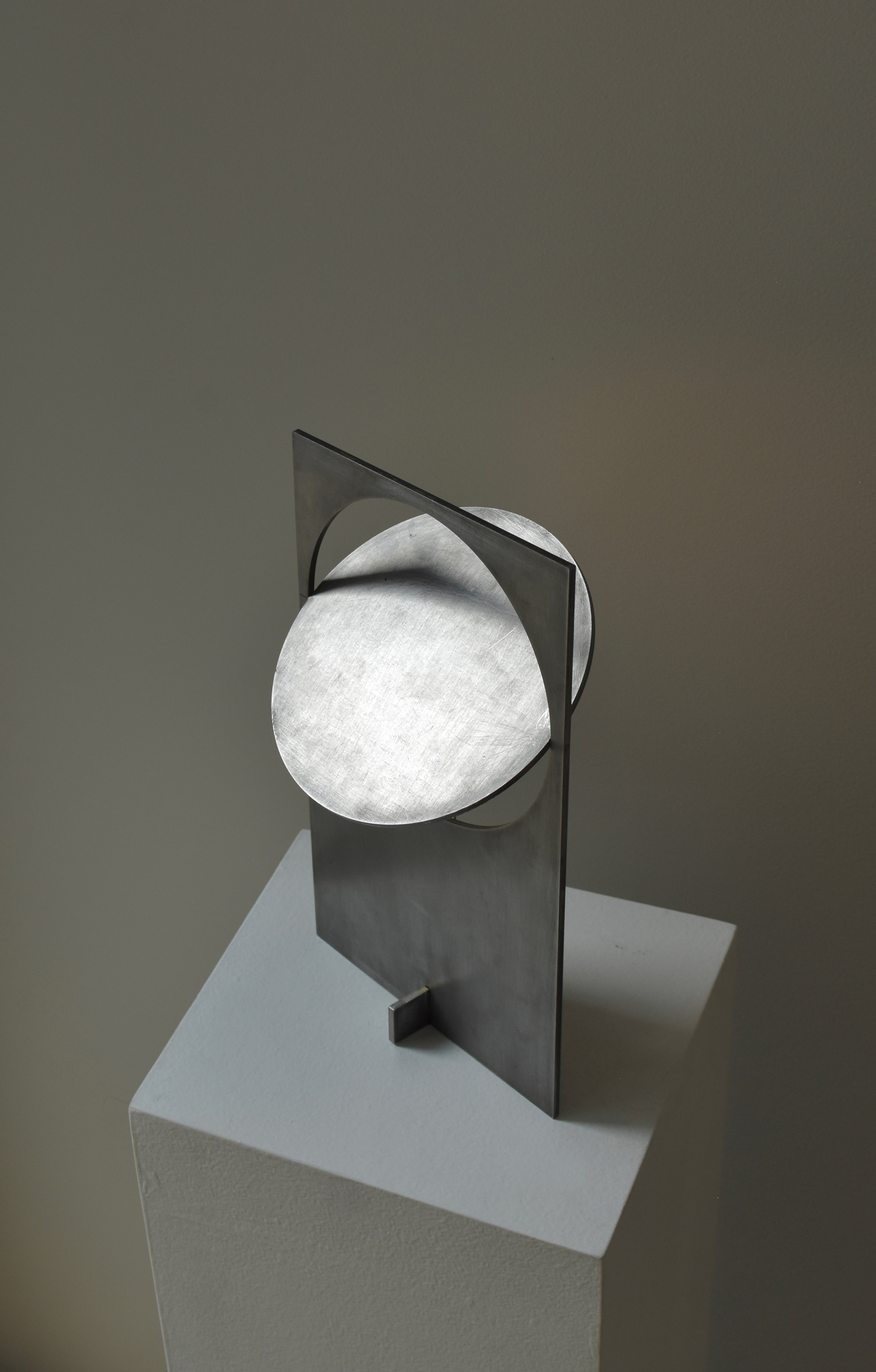 One-third of Mexico City's EWE Studio, Valencian designer Manu Bañó, has released his first solo project, the OBJ-01 light, available in stainless steel, steel and brass. Cut by laser and assembled by hand, the piece is a sophisticated meditation on no-frills form and functionality.
Laurids Gallée has augmented his Patras series, which we covered at the top of this year: lights made of hand-blown neon glass tubes and suspended string — differently dyed curtains of thread that act as both lampshade and backdrop. Each work in the series works consists of a geometric volume given shape by the falling thread, with interior spaces filled with evocative glowing neon, suggesting an intangible solidity and creating, in effect, a trompe l'oeil.
Interiors
This week saw the opening of Maison Margiela's new flagship boutique at 33 Avenue Montaigne in Paris's 8th arrondissement. While I won't be swinging by in the near future, I can admire from a distance the apparently detached walls and columns — a sleight of architectural hand from Studio Anne Holtrop — and the "artisanal furnishings" that reflect the subdued vision of house creative director John Galliano. Also, can we get a yes to that recess(ed lighting??)!
Local design darling Sandy Liang has opened her first storefront, designed by Almost Studio, in New York's Chinatown. Located at 28 Orchard Street, the space is just around the corner from Coming Soon and the Green River Project-designed Bode flagship.
Exhibitions
If circularity is to the design world as the singularity is to tech, then consider us inched ever closer to our goal in light of the Metabolic Processes for Leftovers exhibition, curated by Copenhagen-based Kiosk Studio. Slated for January, the show sees six Swedish design studios teamed up with manufacturers to create new designs from industrial waste. Studio Kajsa Willner worked with pulp and paper materials company Stora Enso "to turn biofuel ash from its production process into a series of pedestals with history-informed shapes" (above), while Lab La Bla and Natural Material Studio collaborated with Ballingslöv to create veneers and shelves made from wood and ash (below). Photographed by David Stjernholm.
The latest edition of Quick Tiny Shows recently wrapped in Buenos Aires, Argentina, but it's worth shouting out the exhibition's enviable roster of talent: Frederik Nystrup-Larsen, Nick Ross, Oliver Sundqvist, Olivia Tognelli Brontén and Sigve Knutson. Photographed by Javier Agustín Rojas.
Ghent, Belgium-based Atelier Ecru has curated the latest installment of their Moving Traces group exhibition with works by Kim Bartelt and Yellow Nose Studio (whose collaborative exhibition we featured last year), Frédéric Saulou, Pierre De Valck, and others whose creative output finds its "origin" in ancient craftsmanship, updated with contemporary materials.