08.13.18
Inside the Curio-Filled Tribeca Loft of Table of Contents Founder Joe Magliaro
It's hard to overstate just how much retail has changed since Joe Magliaro and his partner, Shu Hung, opened their beloved Portland shop Table of Contents back in 2012. Back then, shopping on Instagram wasn't a thing, nor were websites like Garmentory, which funnels the wares of indie boutiques across the nation to your web browser. In 2012, the concept shop was king — but while concept now refers primarily to the experience or Instagrammable moment you can have while shopping, back then it was more a way to define both the novelty of the objects on view and the framework in which those objects were sold. Table of Contents fit that description to a T by stocking not-yet-ubiquitous items like Building Block tassels and Carl Auböck accessories, asking local designers like Jason Rens to launch their work there, and theming the store's seasonal offerings around things like a color (Yves Klein Blue) or a philosophy (Issey Miyake's A Piece of Cloth).
Underpinning all of that, though — and ultimately the thing that made TOC stand apart from its peers — was Hung and Magliaro's epically amazing taste in objects. In my mind, I forever associate the couple with eternally cool things like Italian radical design, RO/LU furniture, Vitsoe shelving, and elemental materials like stone, marble, copper, and bronze. So I knew, going in to photograph their Tribeca loft for a collaboration we're launching with IKEA to celebrate the Swedish company's new SAMMANHANG collection — a collection of furniture and display pieces aimed at those for whom collecting is an obsession — that we'd have plenty of fodder. What I didn't know was how thoughtfully Magliaro approaches the collecting of objects, and how much those collections will permeate any conversation you have with him about design.
PHOTOS BY SEAN SANTIAGO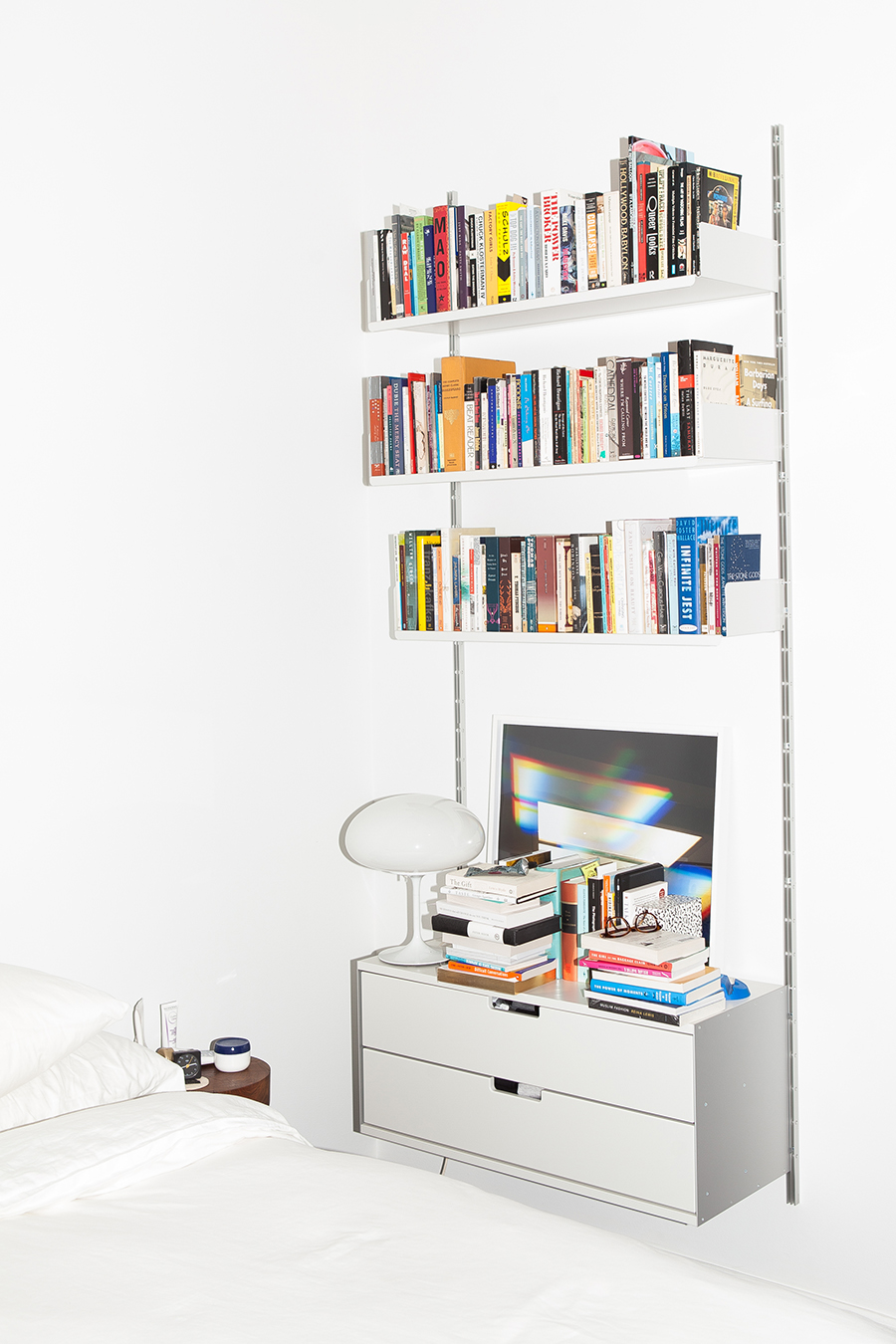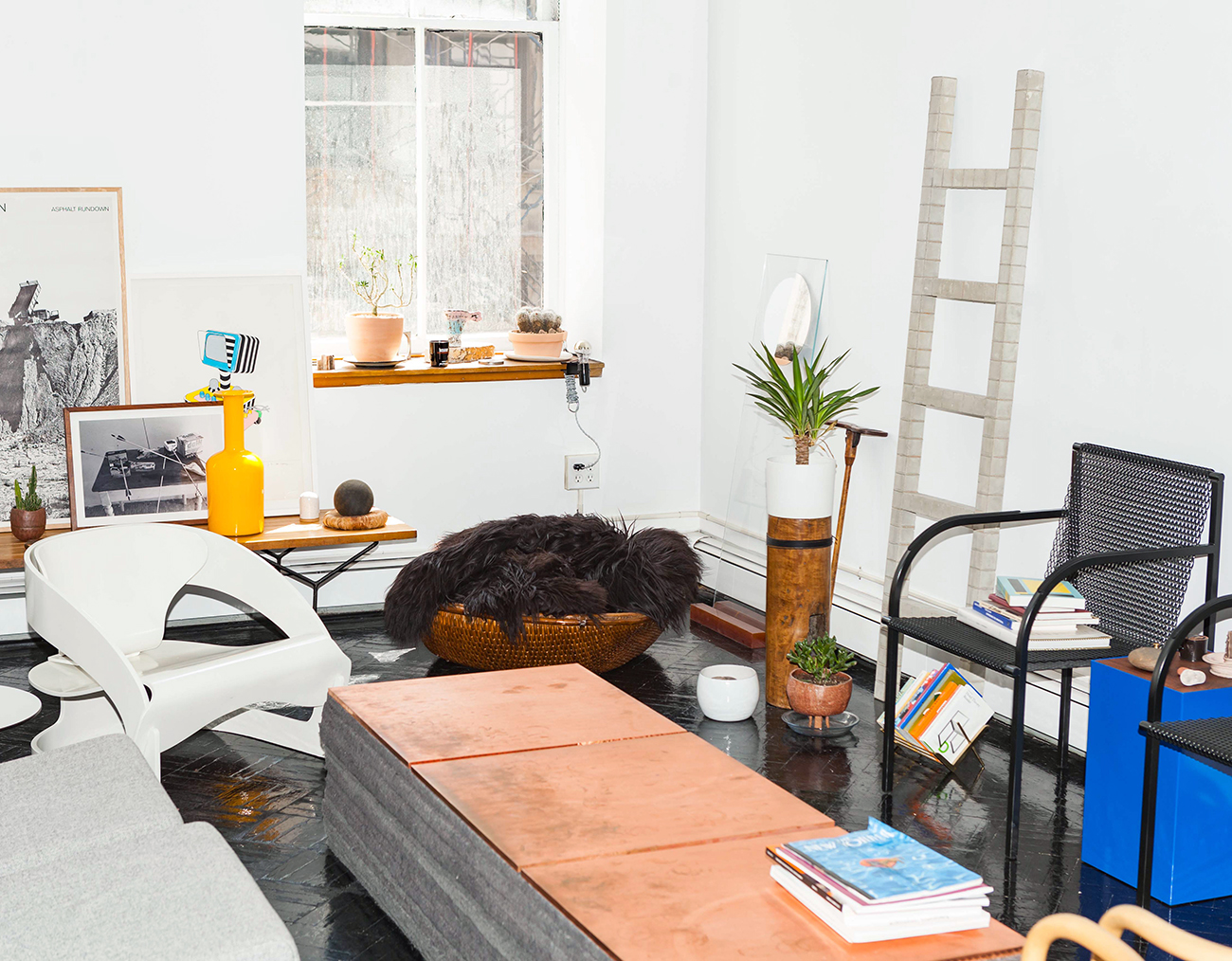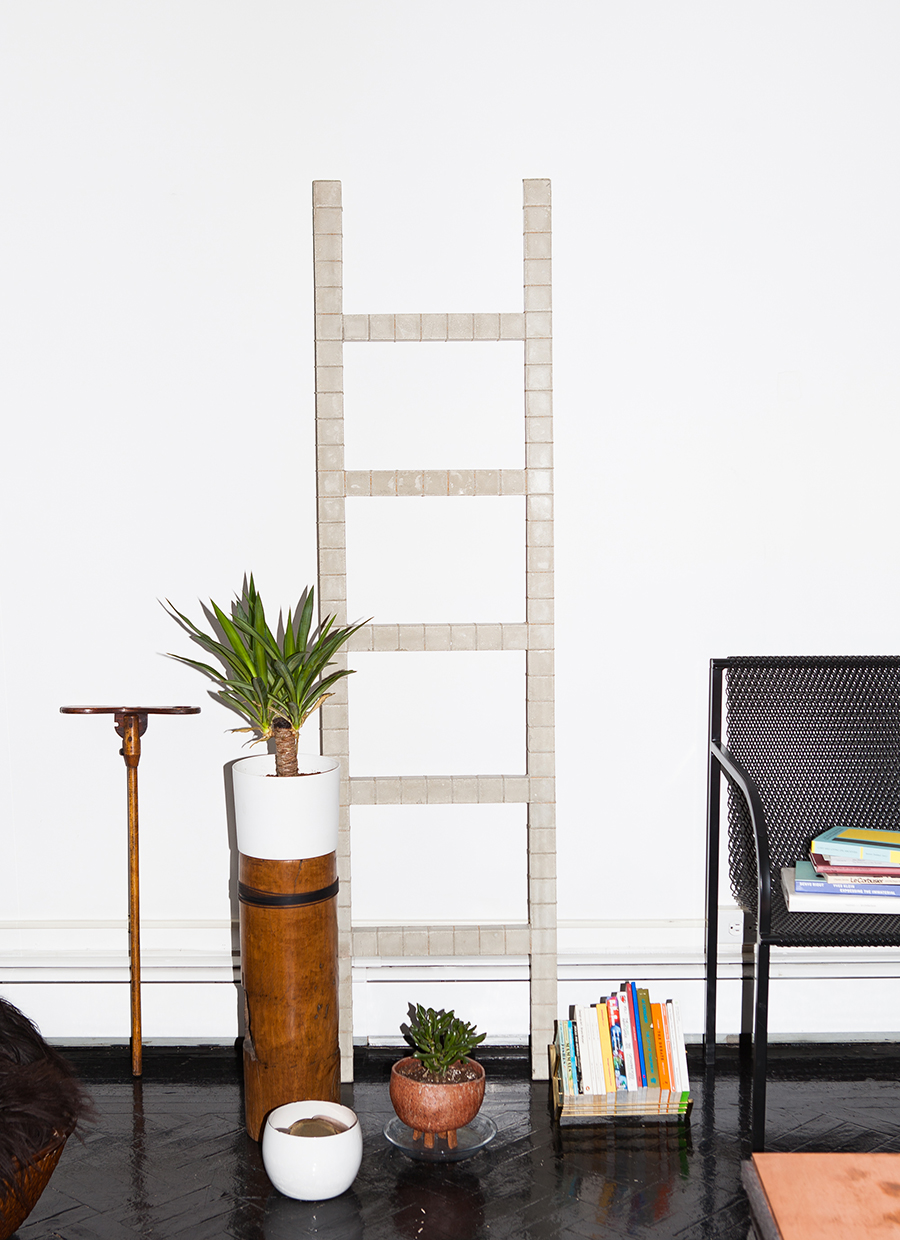 JS: You've been involved in every aspect of design at this point, from graphics to interiors to objects and retail. How did you first come to the design world?
JM: I actually didn't study design. I studied philosophy and art history, so my training was more about looking at the world around you and examining why we do things or why we act differently towards certain things. I think that trying to connect ideas — or the conversation around ideas — with something physical is probably what led me to design.
In 1997, I got a research grant to study the Internet — to basically look at hypertext and how hypertext was going to change the way we thought about the world and the way art was produced. There was a theory at the time that proposed the death of the author. One person wouldn't write a piece, and one person wouldn't be thought of as the designer or the artist. That would all dissolve and we'd all be contributing to this sort of mass social project — which in some ways is what's happening.
JS: Though Table of Contents is now closed, the legacy of the shop carries through to everything you do, from the collection you launched with Bloc Studios to this apartment. How did the idea for TOC first come about?
JM: I moved to New York after college and got a job working at a start-up that made giant interactive mall displays. After that company closed down, I did some graduate studies in design at Montclair State in New Jersey and started a studio with two partners. After 9/11, though, I came to New York and started freelancing. I met Shu through one of the agencies I was working at, and Shu introduced me to Humberto Leon and Carol Lim, who had just started Opening Ceremony. Shu had a magazine that she ran out of the back of the store, so we started hanging out there and I got to see how the shop worked. We took a trip with Humberto and Carol early on when they were doing all of the buying themselves; they'd go on trips and sometimes friends would come along with an empty suitcase.
We went with them to Berlin in 2003 or 2004, and that was the first time I was exposed to the idea of retail as more than just a transactional project. People would have their studio in the back of a space, but it would be more like an atelier — they would have, like, one thing out front that they were selling. That model was exciting to me — this idea of immediately being able to produce something and present it to the public. I think I finally realized that a store was a way to communicate ideas, so when we came back we started looking for a space. We were about to sign a lease when Shu got a job in Beijing. We lived in Beijing for a couple of years, and moved to Berlin for a year after that. When we finally got back to the US, I was like, okay, I have to finally make this store happen.
Table of Contents was pretty big — maybe 1,000 square feet of store and then I had my studio behind that, which worked out really well in terms of having a space where you could quickly make something, put it out there, and people could see it and react to it. Having that space was really great because I could produce a lot of one-offs.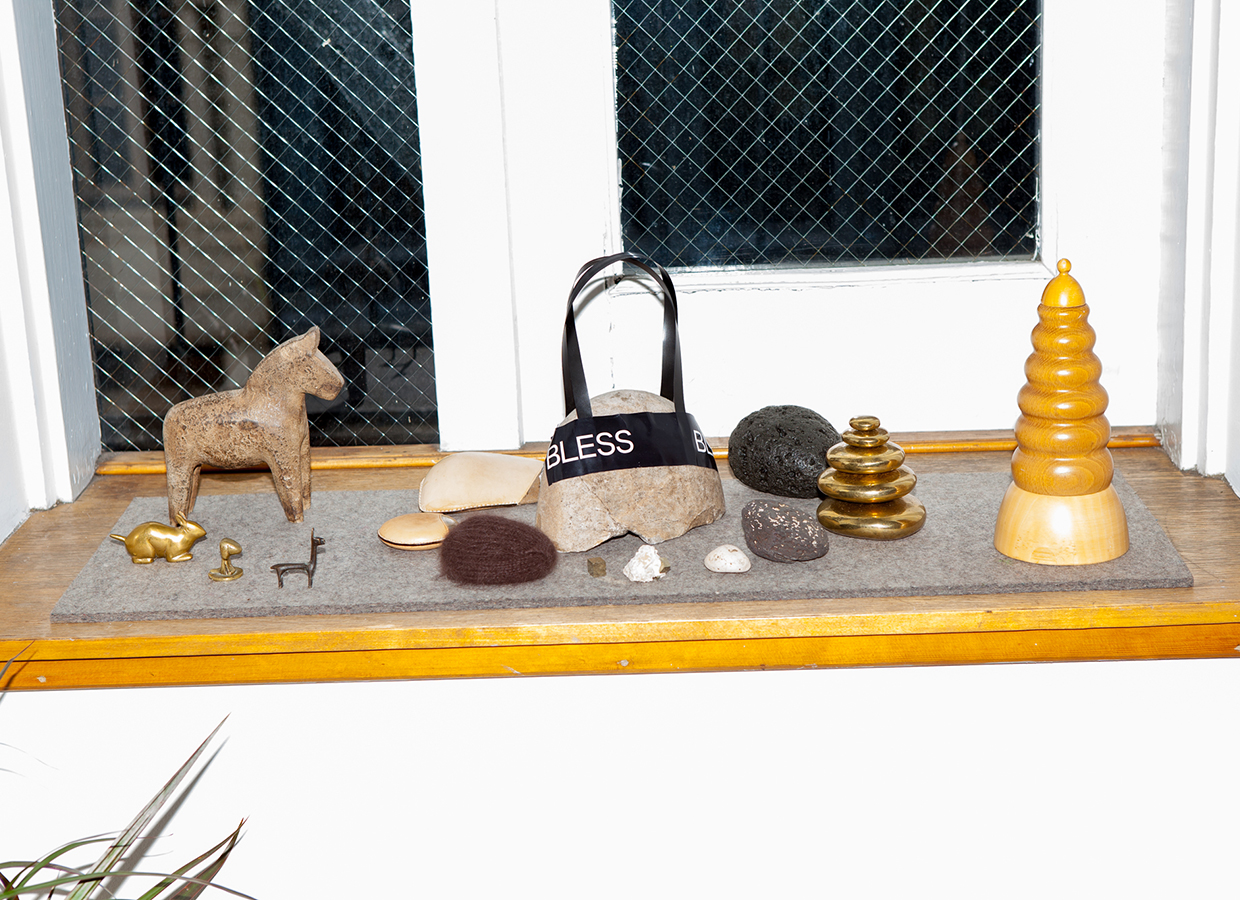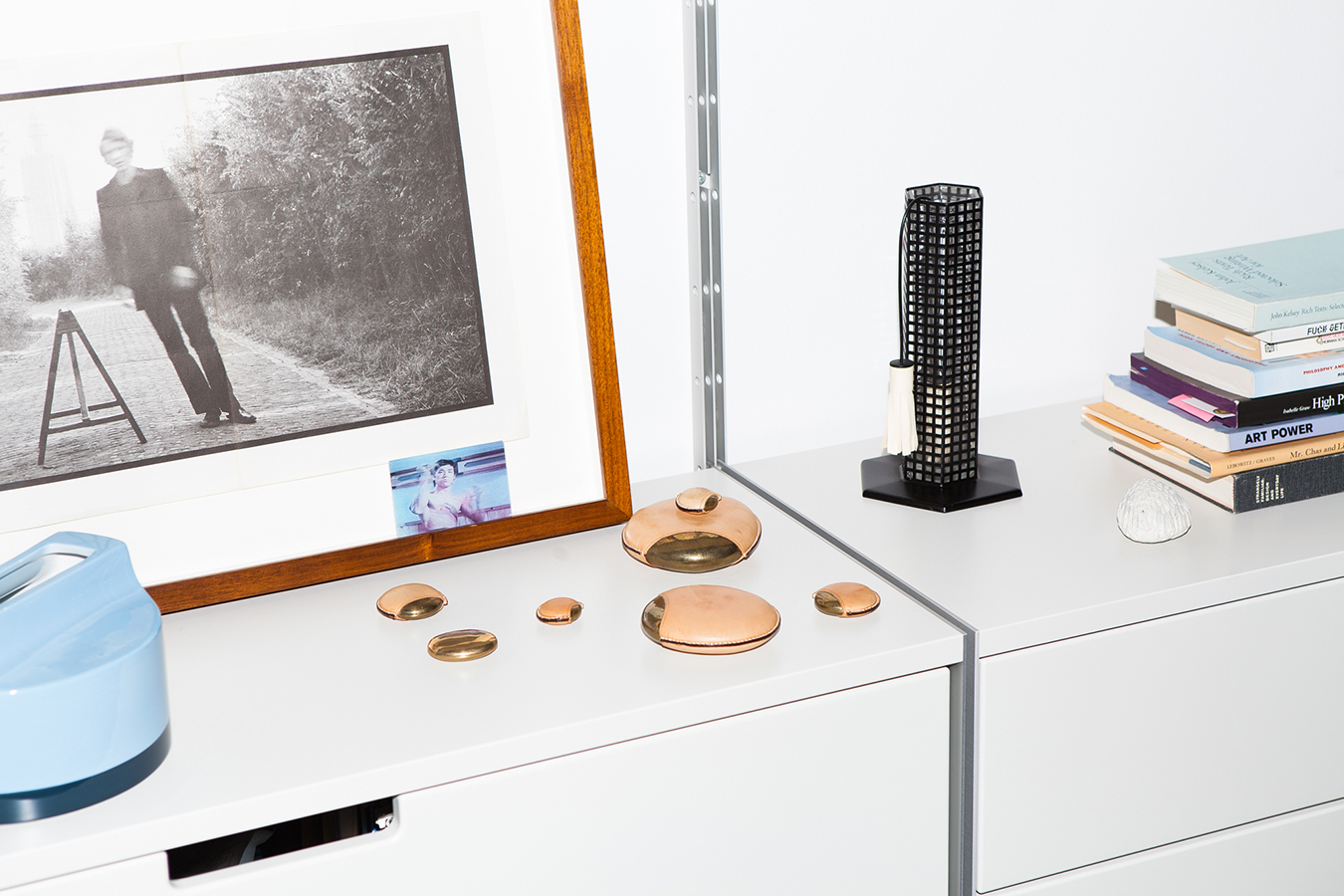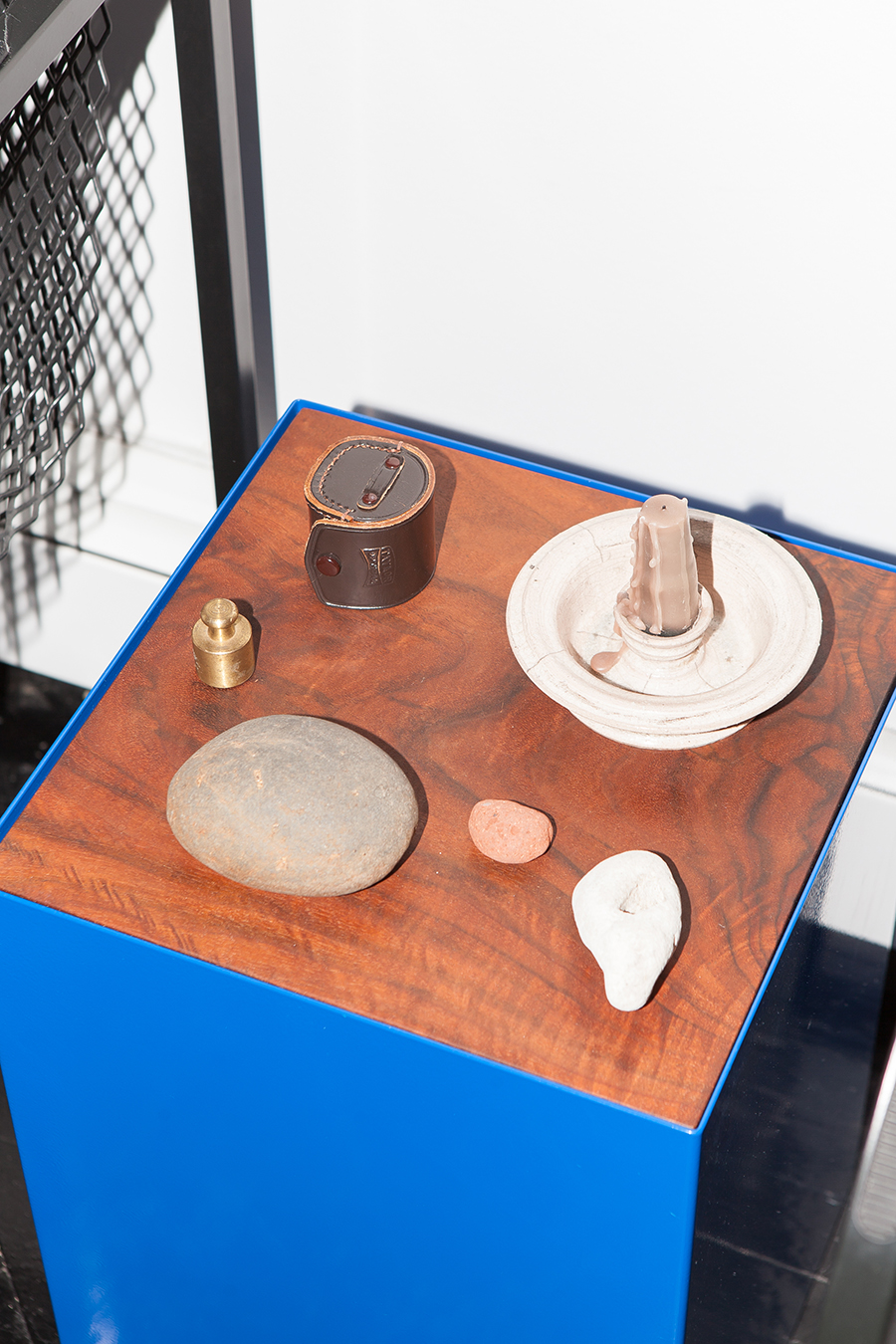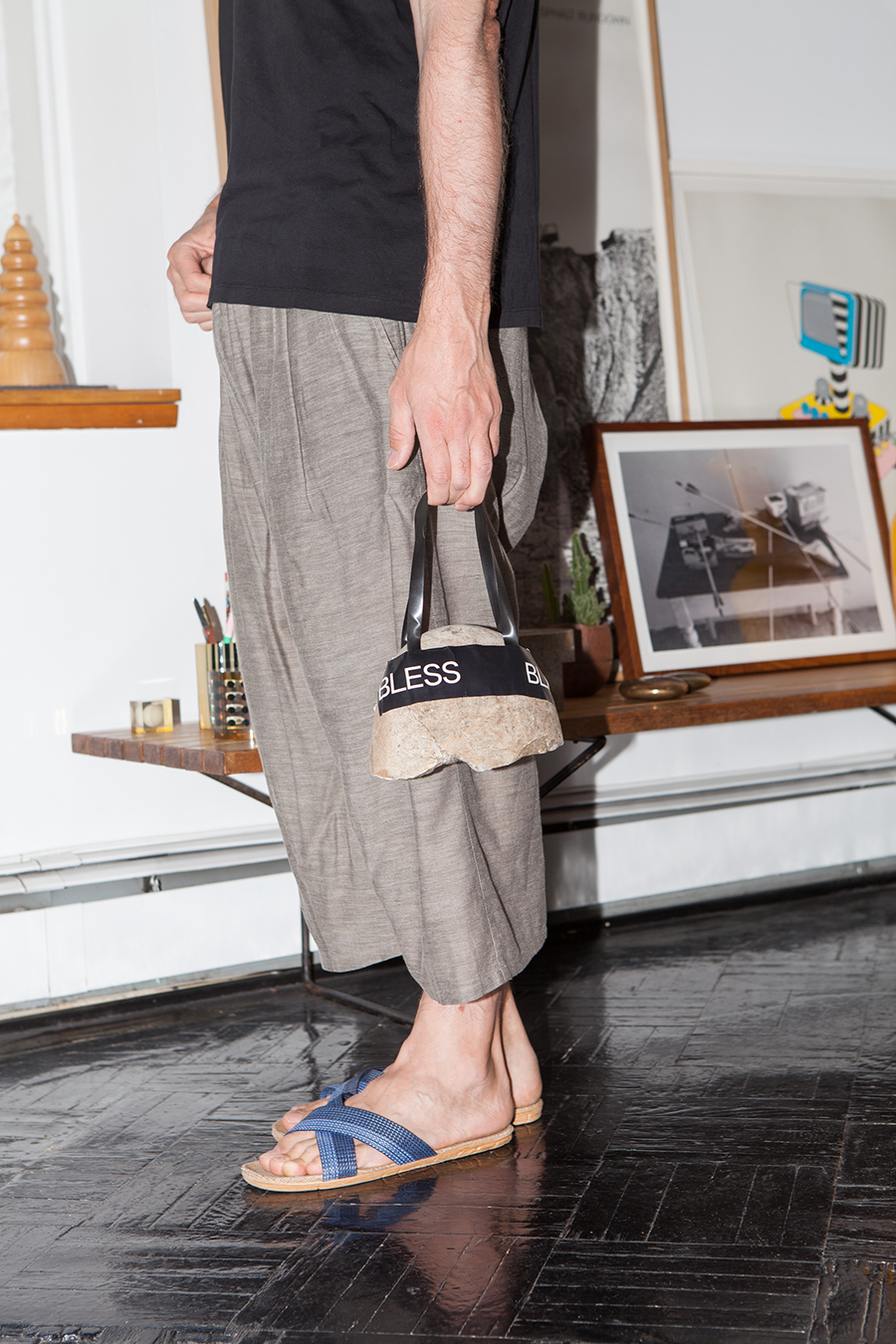 JS: In terms of collecting, do you remember the first thing you ever felt compelled to acquire?
JM: Like any typical child of the '80s, I was drawn to collecting baseball cards. But I soon became interested in collecting them from more of a formal perspective. Once I discovered this idea of error cards — cards that were messed up in the process of being made — I became interested in trying to find those. This idea of the glitch, this thing that wasn't supposed to make it into the world, appealed to me.
JS: What about as an adult?
JM: I definitely have a thing for rocks. I've always been interested in cairns — the idea of stacked objects that are not developed by a single person but that take on life through the participation of several different people — which ties back to some other things that I've been interested in. For me, there's a symbolic quality to rocks or stacks of rocks that I'm into.
The pockmarked ones are both from Robert Smithson's Spiral Jetty installation in Utah. If you visit Spiral Jetty, you can see that the rocks generally fall into either the black or the white category, and they look a bit like lava rock. I thought it was interesting to take them because Smithson likes to talk about the displacement of work — the idea that the actual piece isn't really the work of art, but that the work resides in the dispersion of it through various forms, whether it's a photograph or a film or an article, or even somebody speaking about it. So taking the rocks and putting them in another context seemed like another way of dispersing the project.
I found out a few years later that an artist friend in LA had a similar idea — he took a rock from Spiral Jetty and made an edition of cast foam rocks. And then when I was in Portland, I started making cast cairns out of beach rocks that I found on the coast in Oregon. I found a local foundry in Portland and made a whole bunch of these — some in brass, some in bronze, and some in copper so they have tonal variations. As for the leather-wrapped ones — when I was doing Table of Contents we were selling pieces from the Carl Auböck Studio, so I asked them if they would do an edition of my bronze stones wrapped in leather. And then I found out that Brian and Elizabeth from Project No. 8 had made these angora-covered rocks.
This big split rock with the handle — this was more or less an artifact that I assembled for the shop. We were selling stuff from Bless — the Parisian- and Berlin-based design studio — and they had made these great adhesive handles that you could apply to whatever. If a box or something was too large to carry then you could just put one of these handles on it. But I liked the idea of attaching it to a rock. It almost has the shape of a handbag so it felt like you could carry it around.
But like I said, I just really like the idea of cairns — this idea that one person's contribution doesn't really amount to much and that it requires more than one person to put the pieces in place before something becomes what it's going to be. Maybe that's what I like about collecting too — that by collecting you give context to things that are already interesting in the world but you show them in a new way or a new light. I think Chris Kraus wrote a piece about collecting —about how it's not really the objects you're collecting but rather the body of knowledge surrounding those objects. If you ascribe to objects the idea that they compose a "collection" then they're not simply things you consume, but things that through their selection become coded by a type of knowledge, and can perhaps be seen as something more, something new.
In a way, the production of a cairn is similar to that of a collection in that neither takes shape until at least two objects have been selected and put into a relationship. Like a collection, it's that relationship that produces something new, a symbolic layer. Cairns are literally signs—they stand for something that may be ambiguous. A cairn might mark a path or a water source or buried supplies. It might commemorate the dead. I think a similar process holds true for works of art or design — to appear as such and take on a symbolic dimension, a work always requires more than one voice, an arrangement of different "stones" — conversations, images, articles — that, by accumulation, create more powerful, effective bodies of knowledge.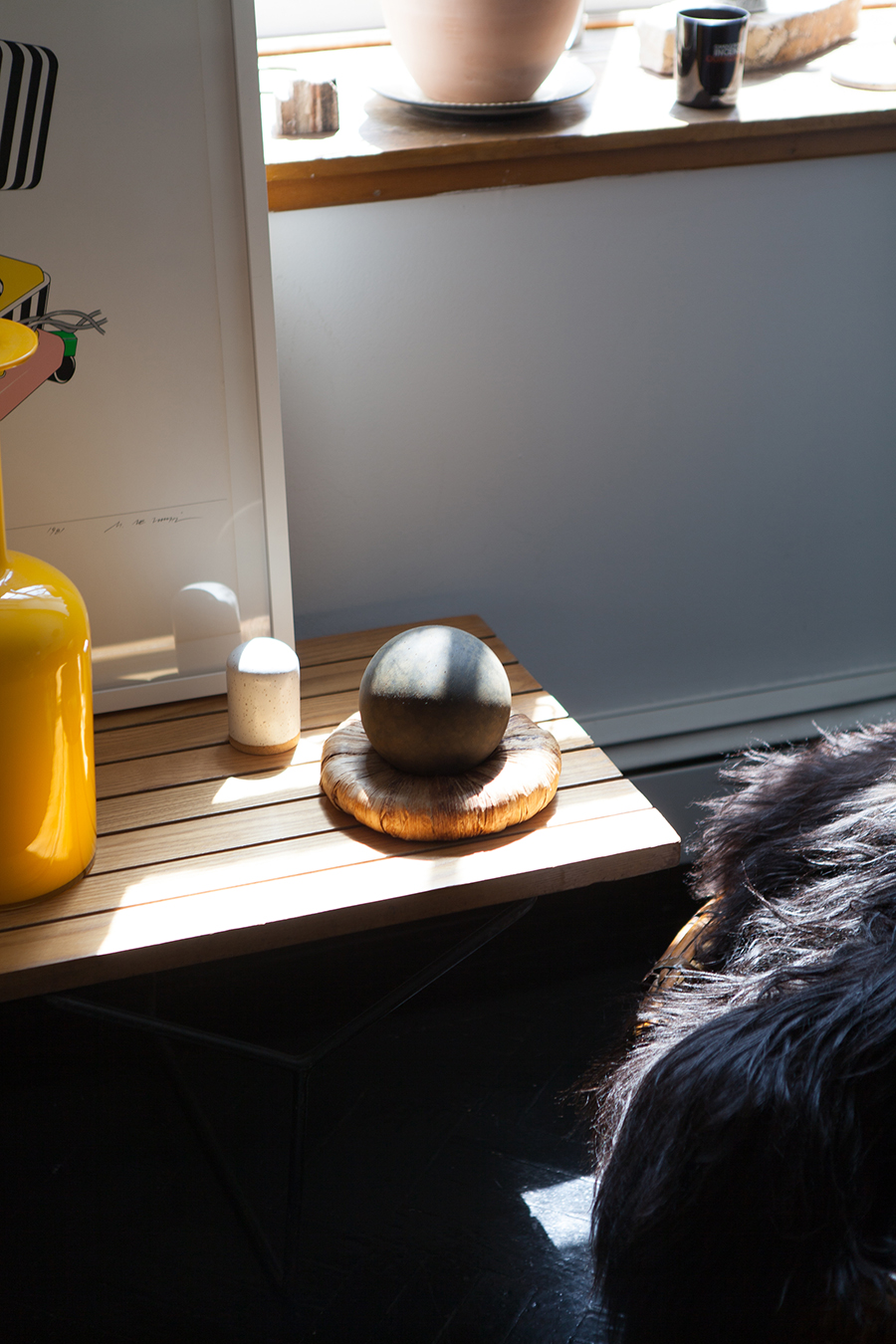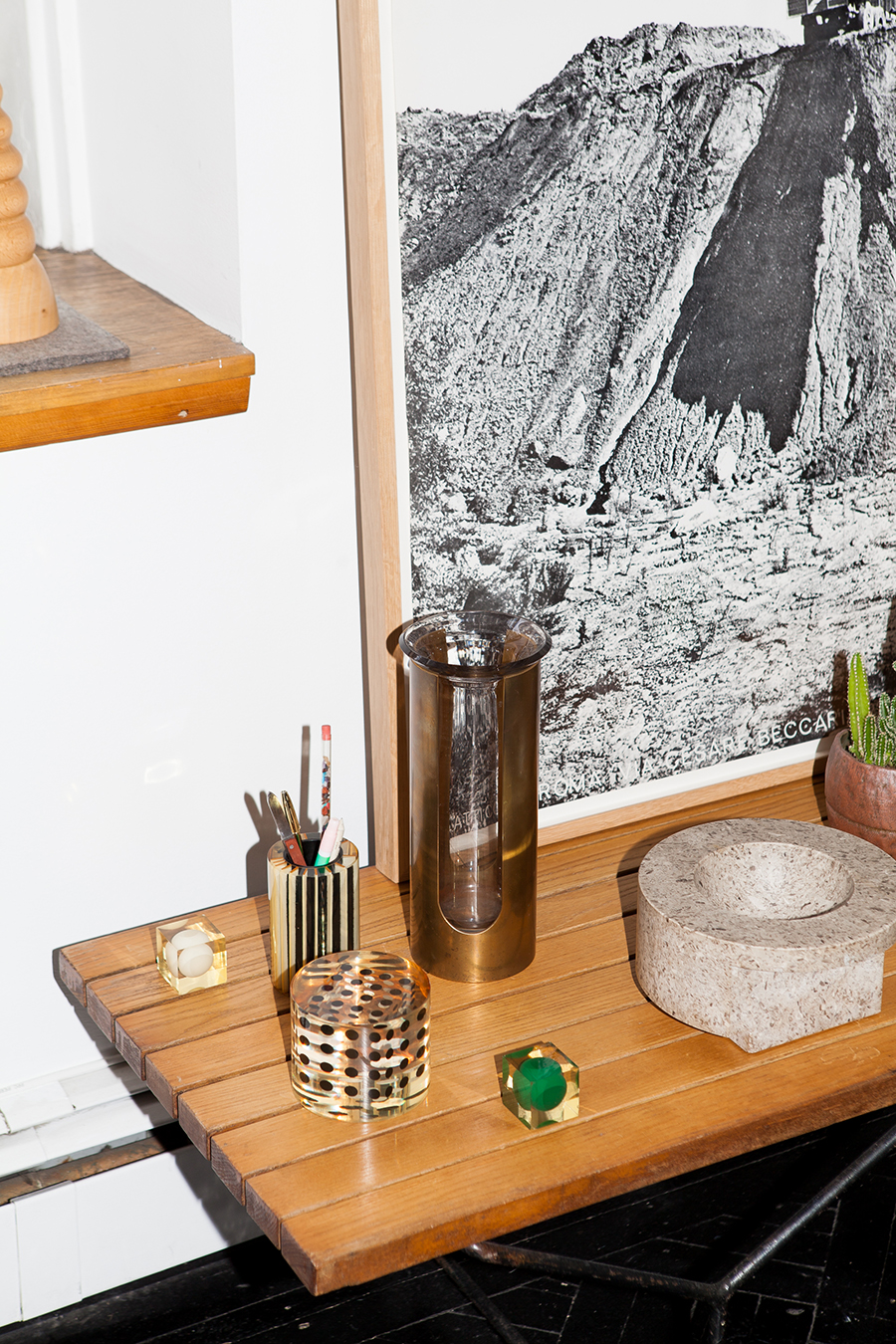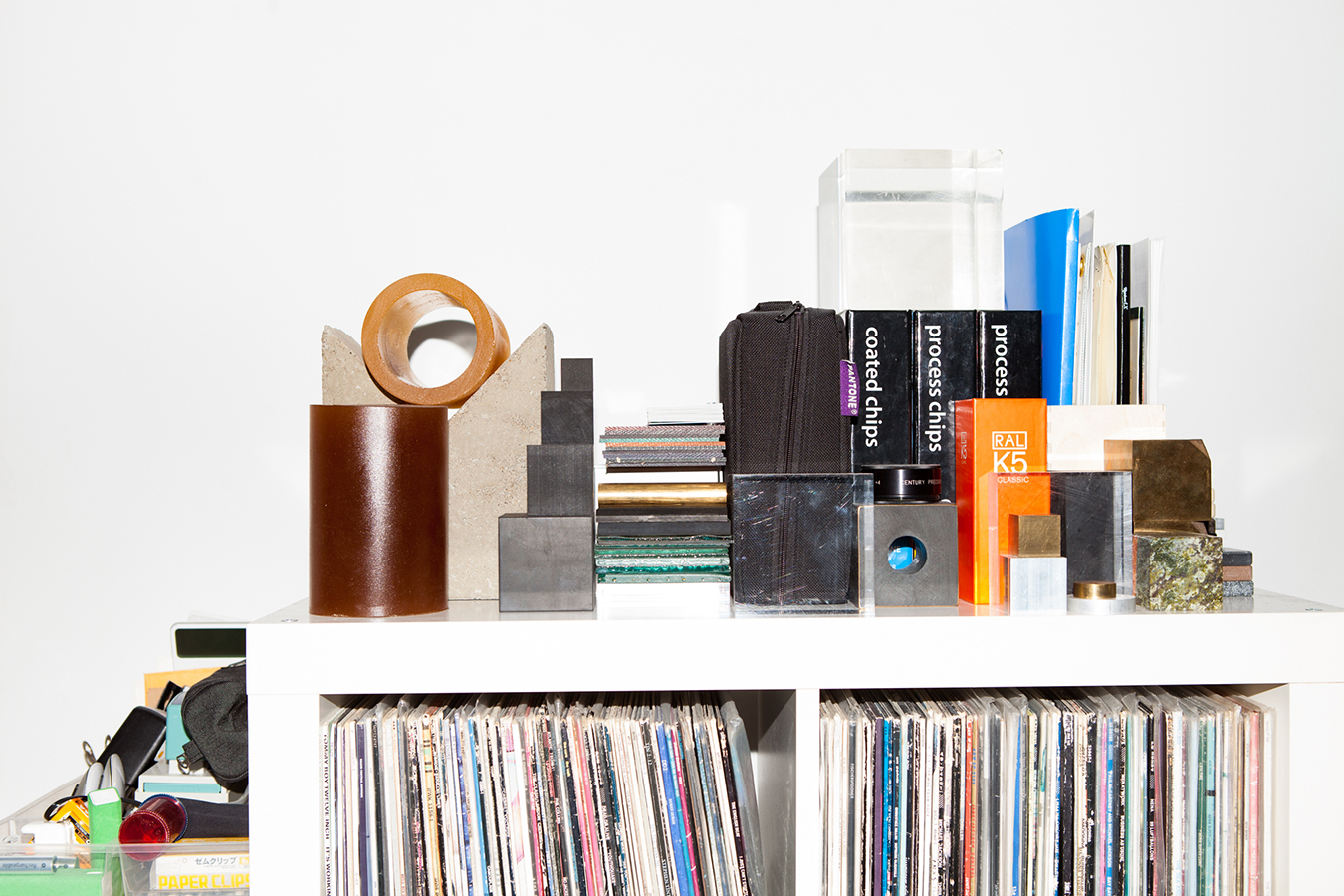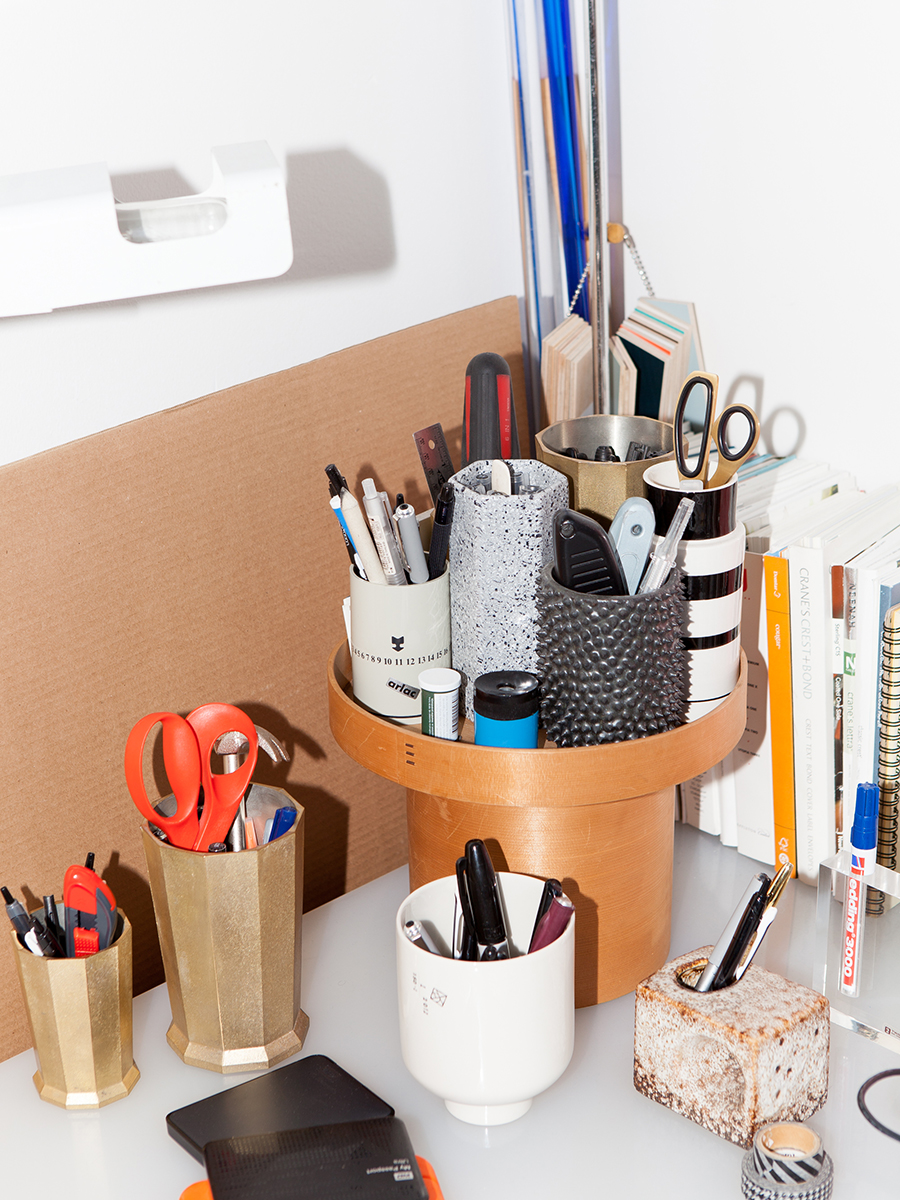 JS: I like how your pencil cup collection is made up of things that aren't really pencil cups.
JM: [Laughs] Yeah, I like the idea of how naming something allows it to take on a new form. I mean the white one is a mug — Faye Toogood made mugs a few years back and we got a few because we sold them at the store — but it's also a pencil holder. This is a bud vase; it's an off-the-shelf block of Plexi and they just drilled out this tube. But whatever the dimension on that is, it's the exact dimension of a permanent marker. So it has this satisfying slide. This is a little East German Fat Lava vase that we picked up in Berlin. And this is a perpetual calendar but it's also a pencil cup; you can kind of achieve both functions at once.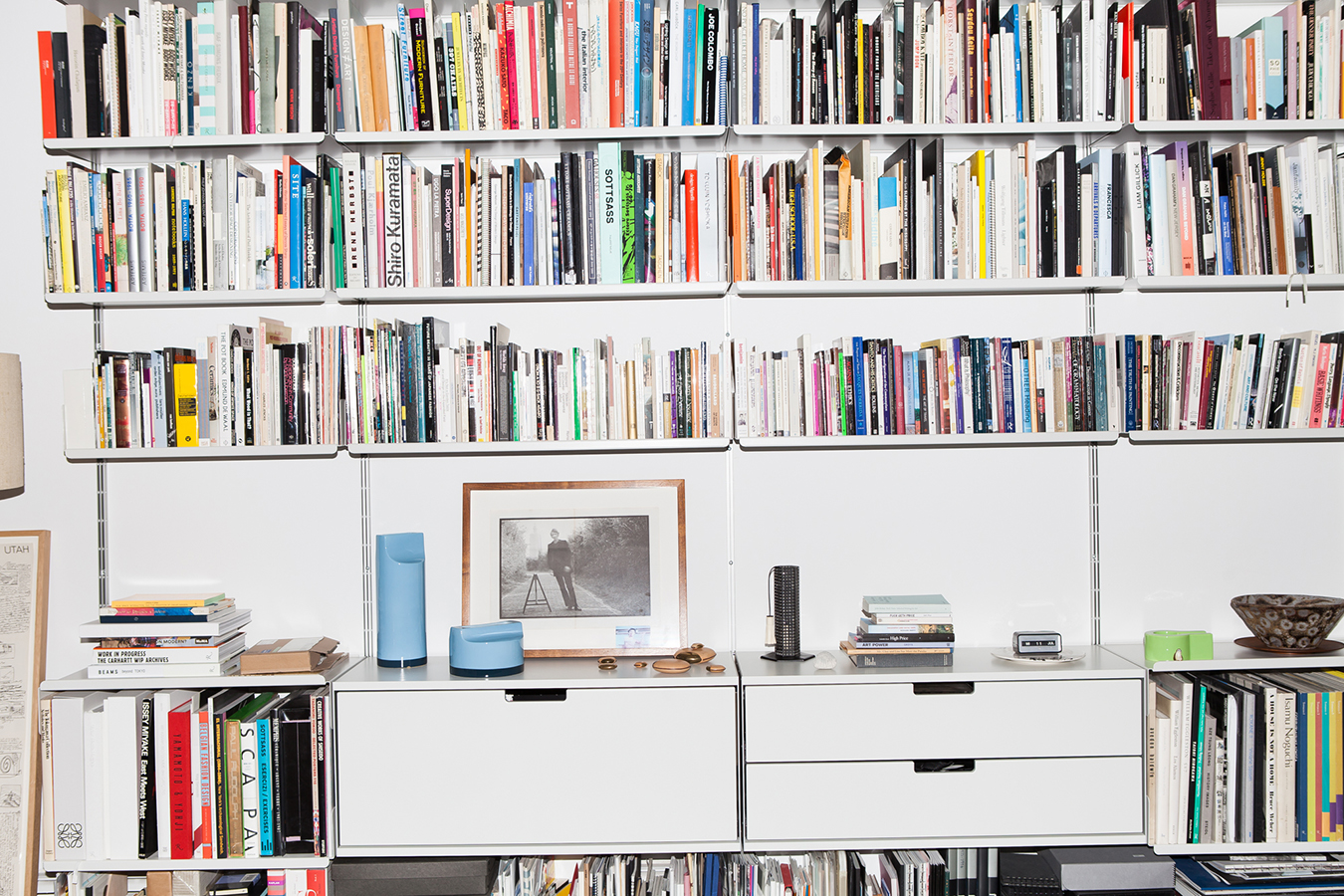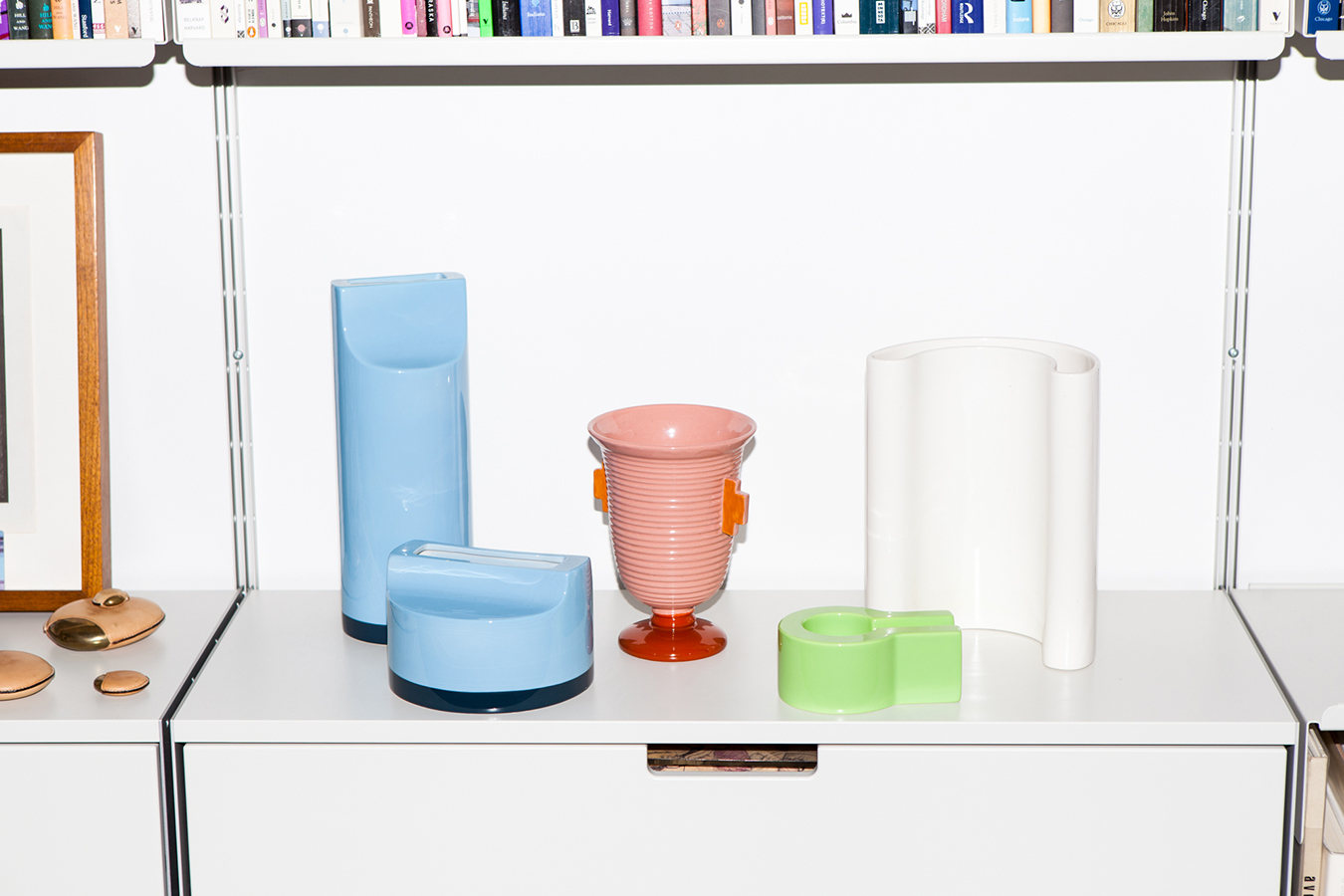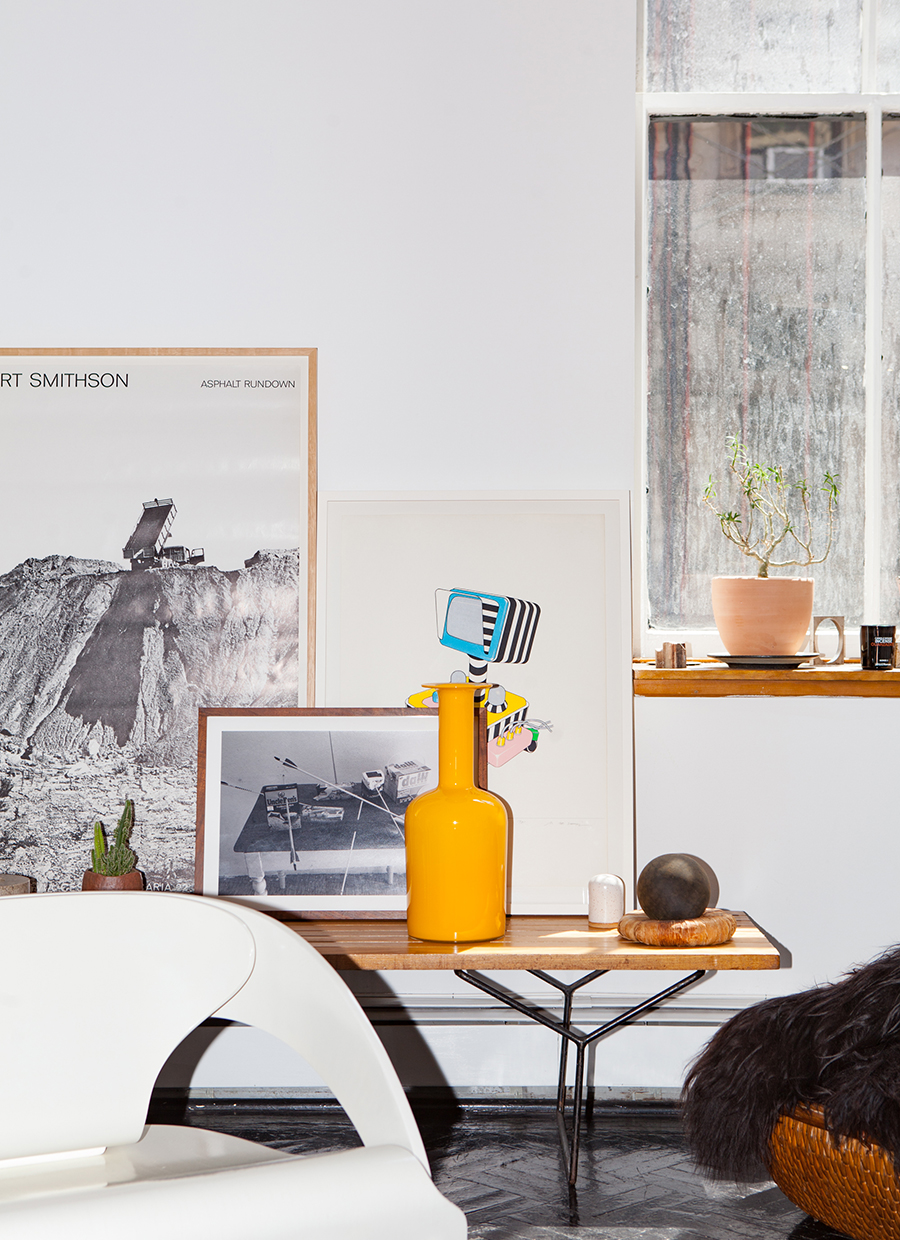 JS: How did this ceramics collection evolve? They feel so cohesive together.
 JM: Ceramics are great because you can get so much formal variation out of a very simple base material. I group these together because I like the formal consistency between them. Two are by Ettore Sottsass, so it makes sense that there'd be a formal alliance there, but one is actually an early Bitossi vase from the '30s or '40s. It has this really humorous, almost anthropomorphic, form to it that seems kind of like prescient of a lot of later '70s and '80s Italian design. And this one is Kenji Fujita, a Japanese ceramicist who was producing stuff for Freeman Lederman in the '50s. I like that these pieces are from different decades but they sit well together and there's these nice, repeated circular geometric forms that make them feel like they could be a family in a way.
JS: I love that you collect issues of Nest, the late '90s high-concept interiors mag. Were you familiar with the magazine when it first came out, or was it something you discovered later in life?
JM: Nest was pretty amazing, both formally and in terms of the things they were writing about at the time. It's actually probably the first place where I started to read about Italian design. And I think they introduced the idea of the designer collaboration; this was Rei Kawakubo's Nest cover, which I thought was kind of interesting. Every issue, they'd introduce some kind of trick. The cover never had a straight edge. They definitely set the tone for what Apartamento is doing today — that idea of escaping glossy perfect interiors and trying to show your personality.
I went to school in Richmond, Virginia, and there was a record shop on Cary Street that had really great magazines. I think I just walked in and picked it up and that was it. I bought a few like that then, and the others I picked up on eBay later.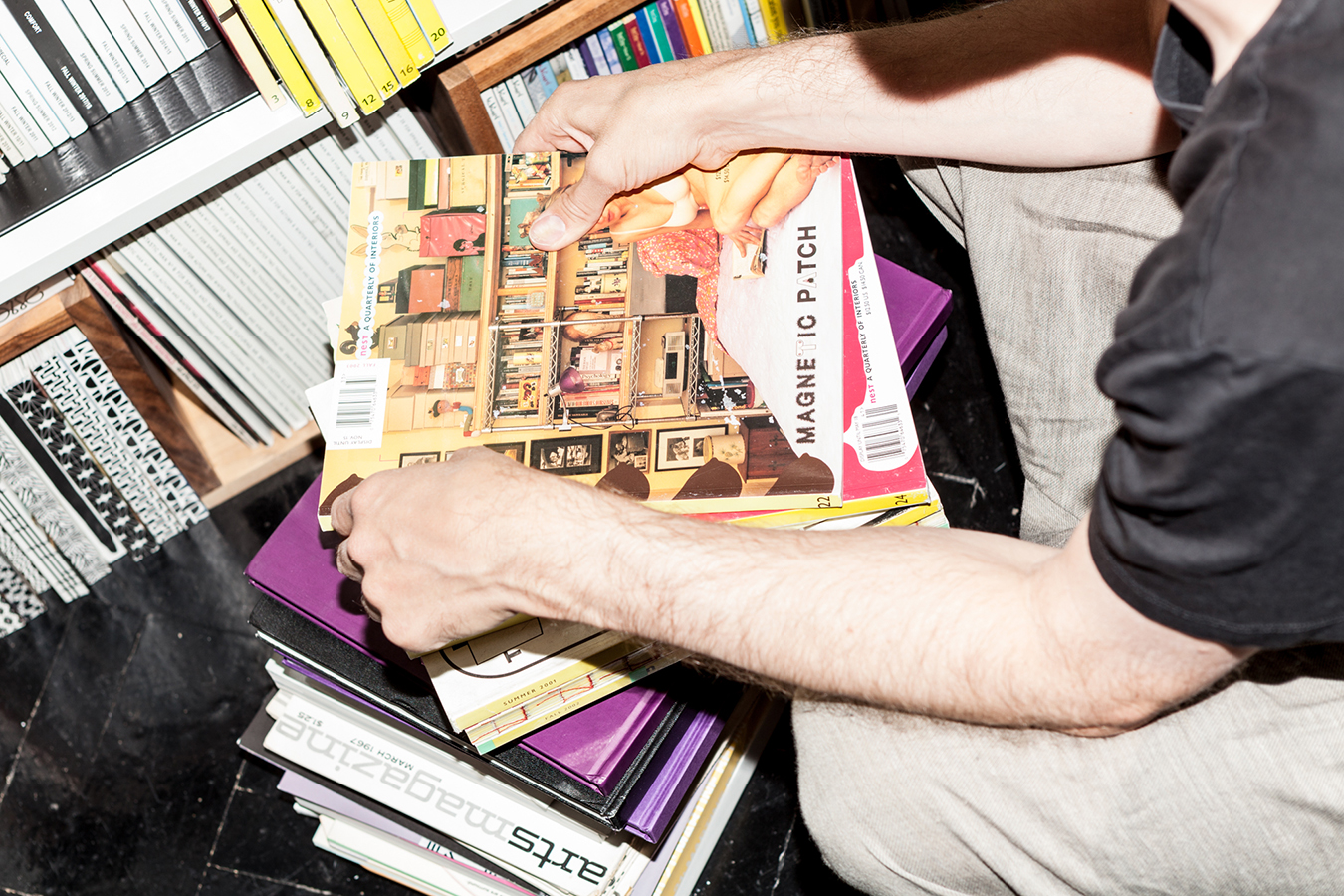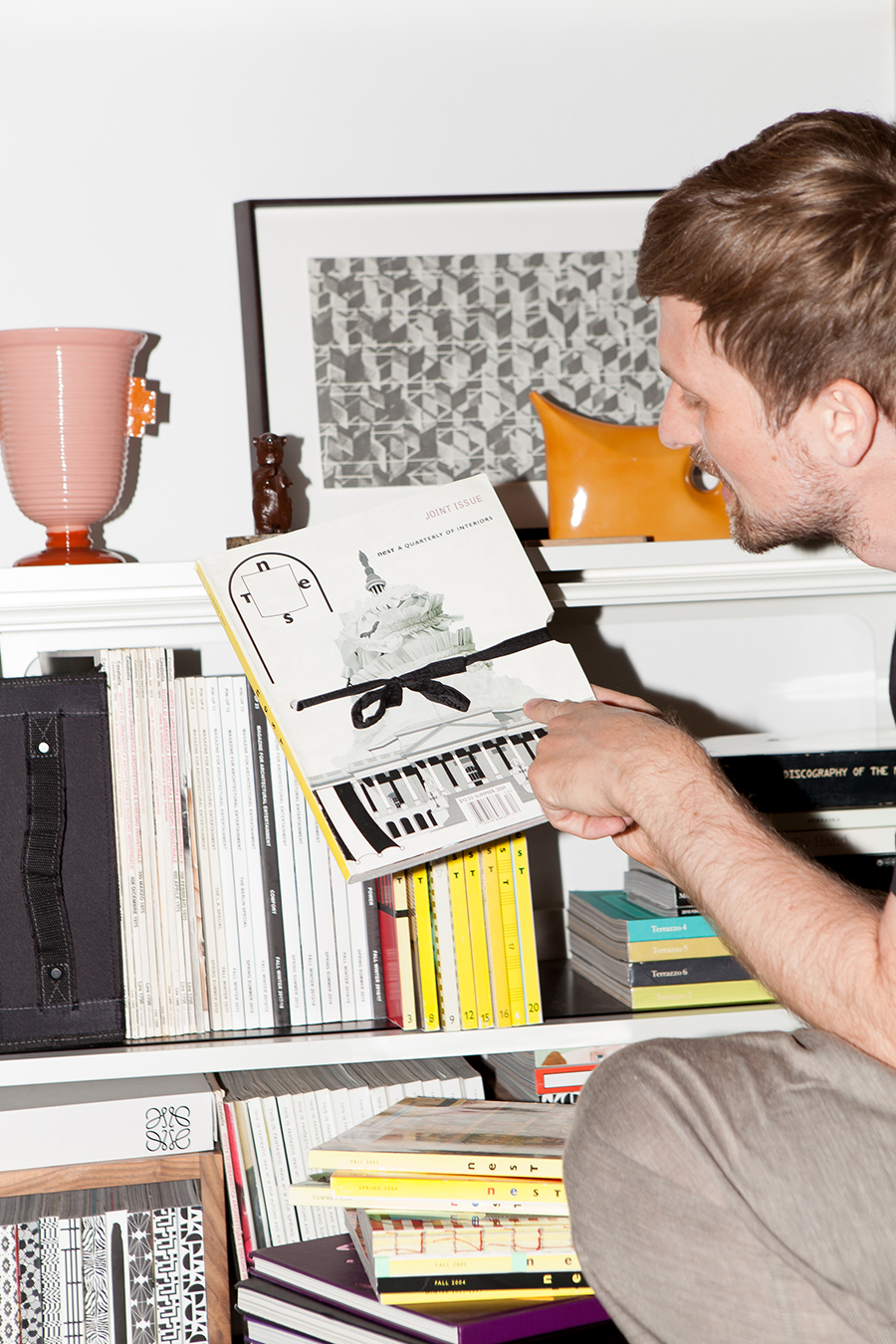 JS: What other magazines or zines do you collect? 
JM: This is a project by this guy Bill Copley; he's a fascinating figure and I think that's why I was interested in trying to collect these. He was an artist who, in the late '40s, opened a gallery in LA called Copley Gallery. I may be getting this story wrong but somehow he knew that Man Ray was living in LA, and he went to his house, knocked on his door, and was like, 'Hey, I have a gallery I'd like to show your work in.' And somehow he befriended Man Ray. And Man Ray was like, 'Hey, I know all these guys, they're called the Surrealists.' And he basically introduced Copley to Max Ernst and Magritte and eventually Duchamp.
Copley contacted them — he wrote them all letters — and they all sent him work for his little gallery in LA that no one had ever been to and no one had ever really seen. No one bought any of the work, but it ended up being kind of amazing for Copley because he ended up buying the work himself and developing this amazing art collection.
But anyway, Copley started this foundation where he was giving grants to artists and funding artists' books, and eventually, in 1968, he decided that he wanted to try to create a more accessible form of art. By that point, he had all of these contacts in the art world so he just started asking people, 'Hey, I'm putting this together. Can you give me an idea for something that would fit inside a box?' So he started this thing called SMS, which stood for Shit Must Stop. I don't really know what that reference is. It might have been a Vietnam War thing. But like for this issue the cover was done by Marcel Duchamp; it's called "A guest plus a host equals a ghost," which is a great title.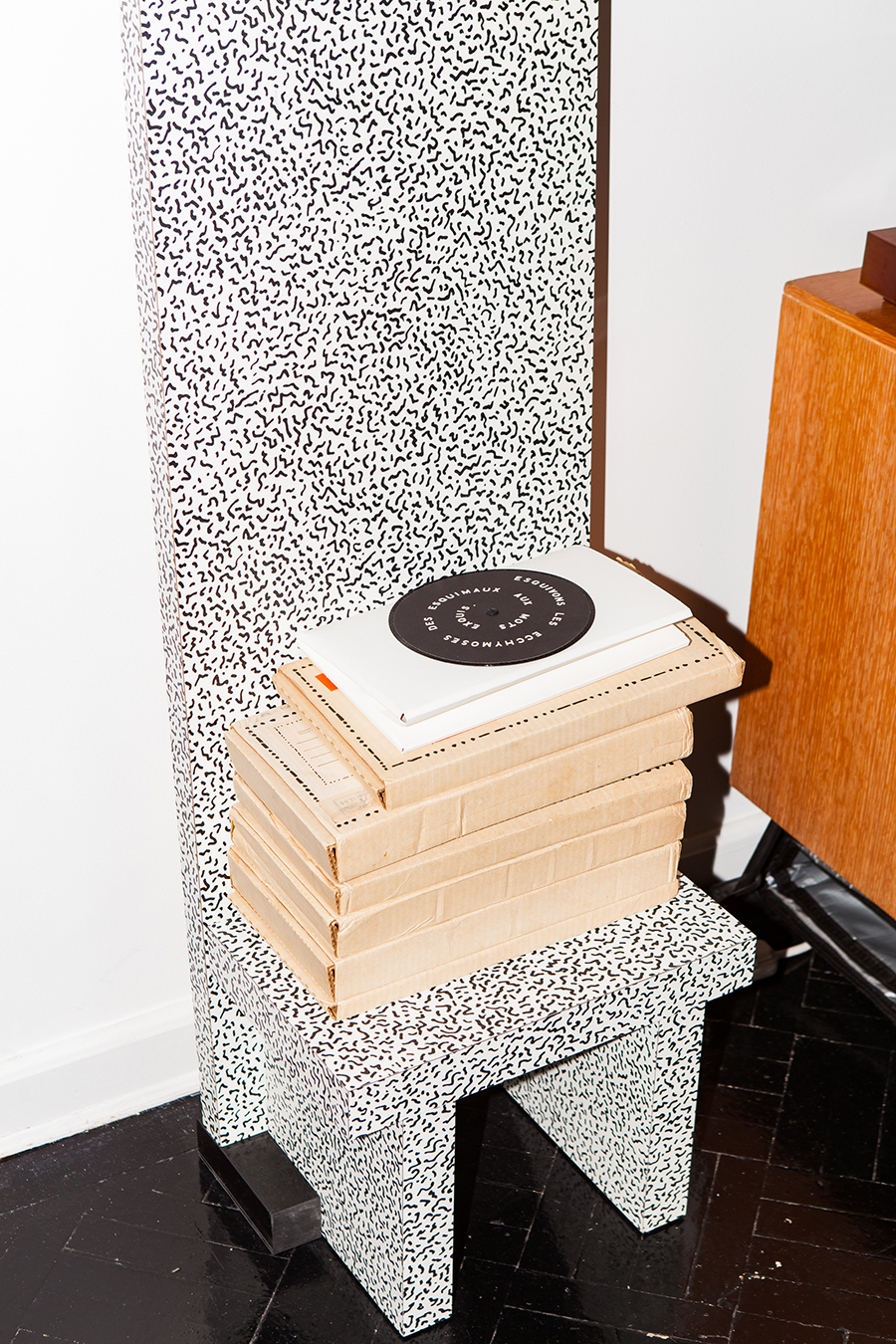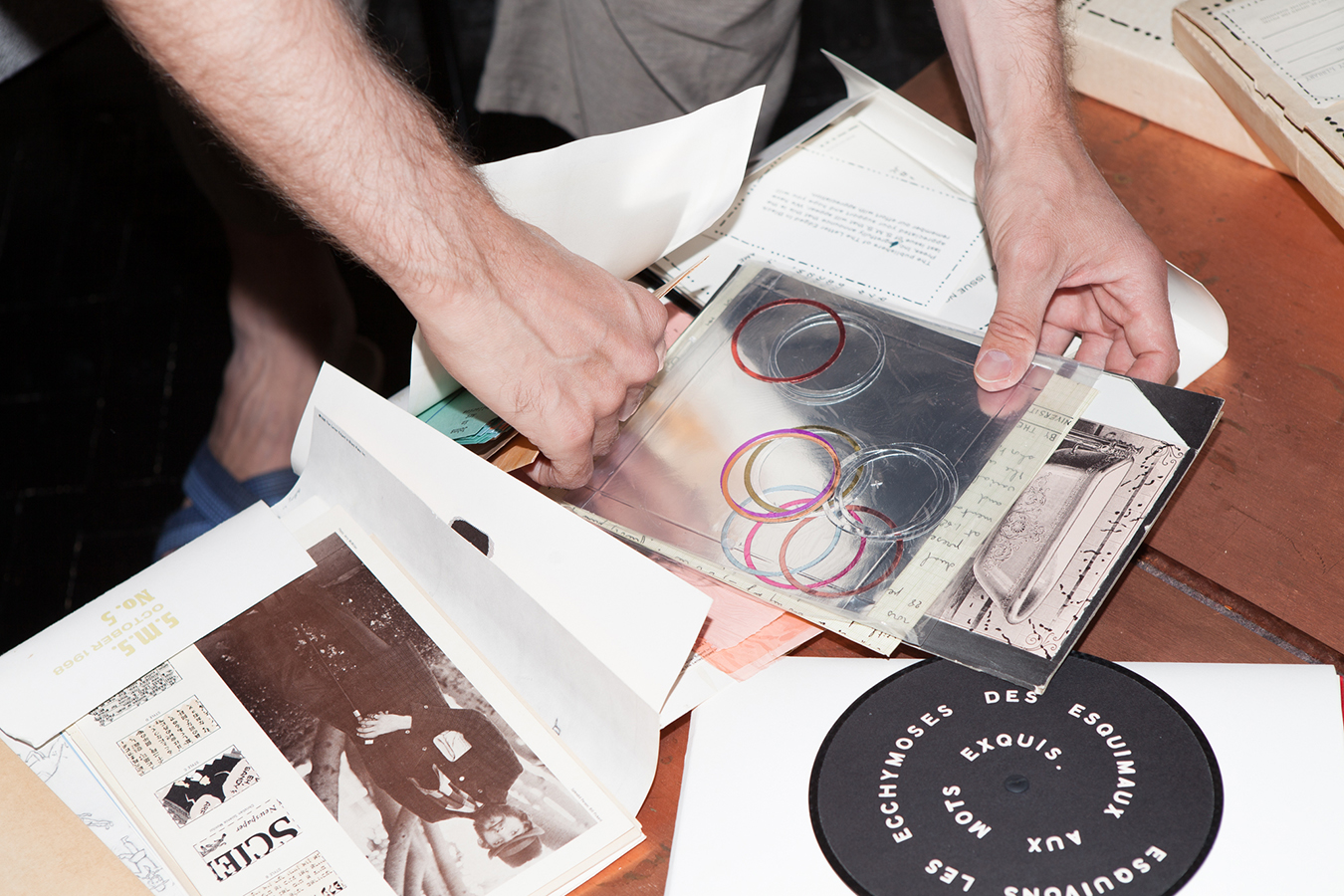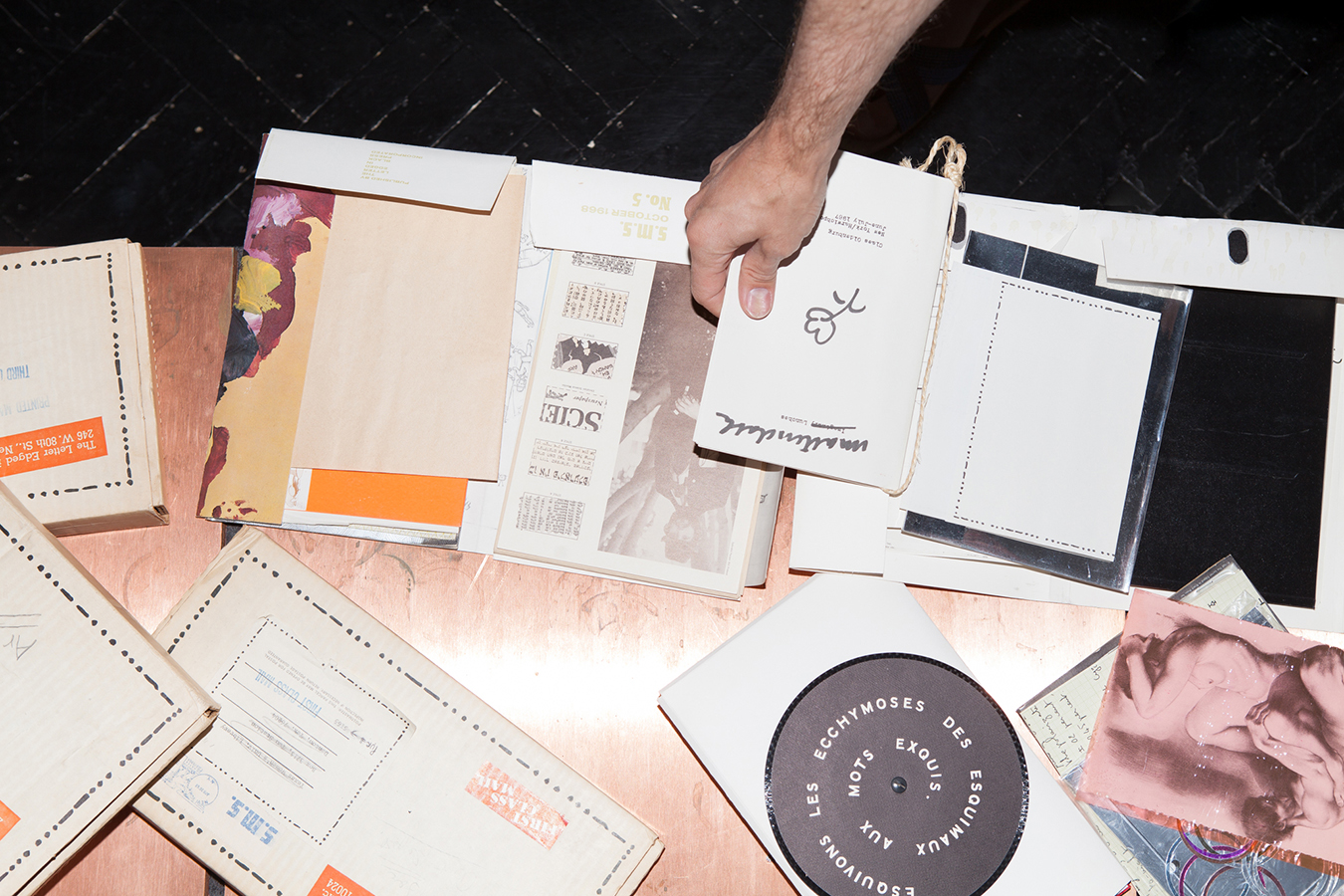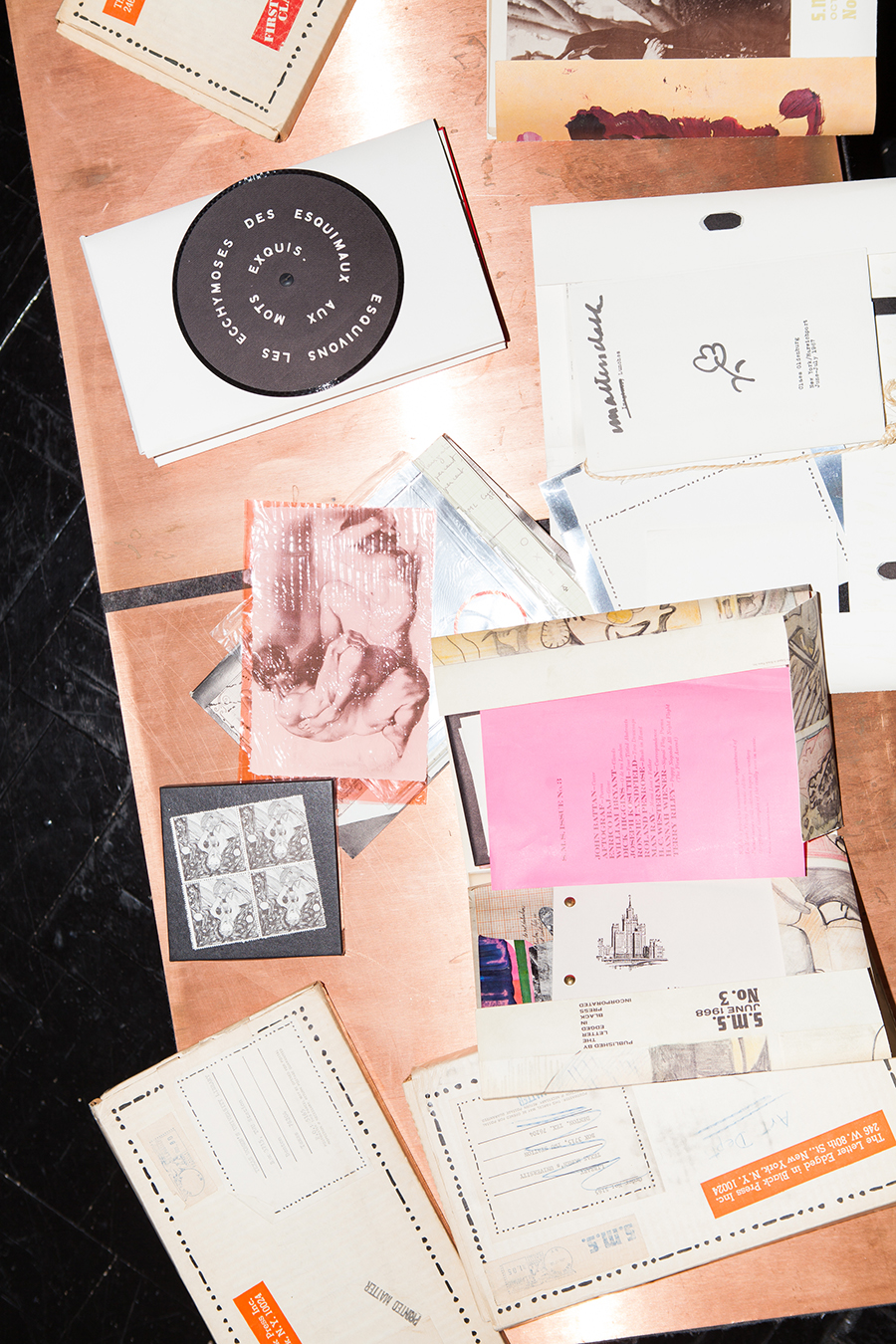 JS: Where did you first come across these?
JM: I got them at an auction in Pennsylvania. Some of the pieces are fairly simple, but then you look at some of them and it's like everything had to be done by hand. There are all these tipped-in envelopes; there's so much labor that must have been involved in producing all of these. This is actually by Claes Oldenburg; I think it's called Menus for Lunches That Were Not Attended, or something.
After Copley initially produced the first two issues he appointed La Monte Young as the music editor of the magazine and so in theory there were going to be recordings included in each one. But I guess they realized that actually including the recordings was going to be way too expensive so supposedly they only a few and sent them out to the first 50 subscribers. For the rest, they just put a note in, like, 'We'll send it to you later.'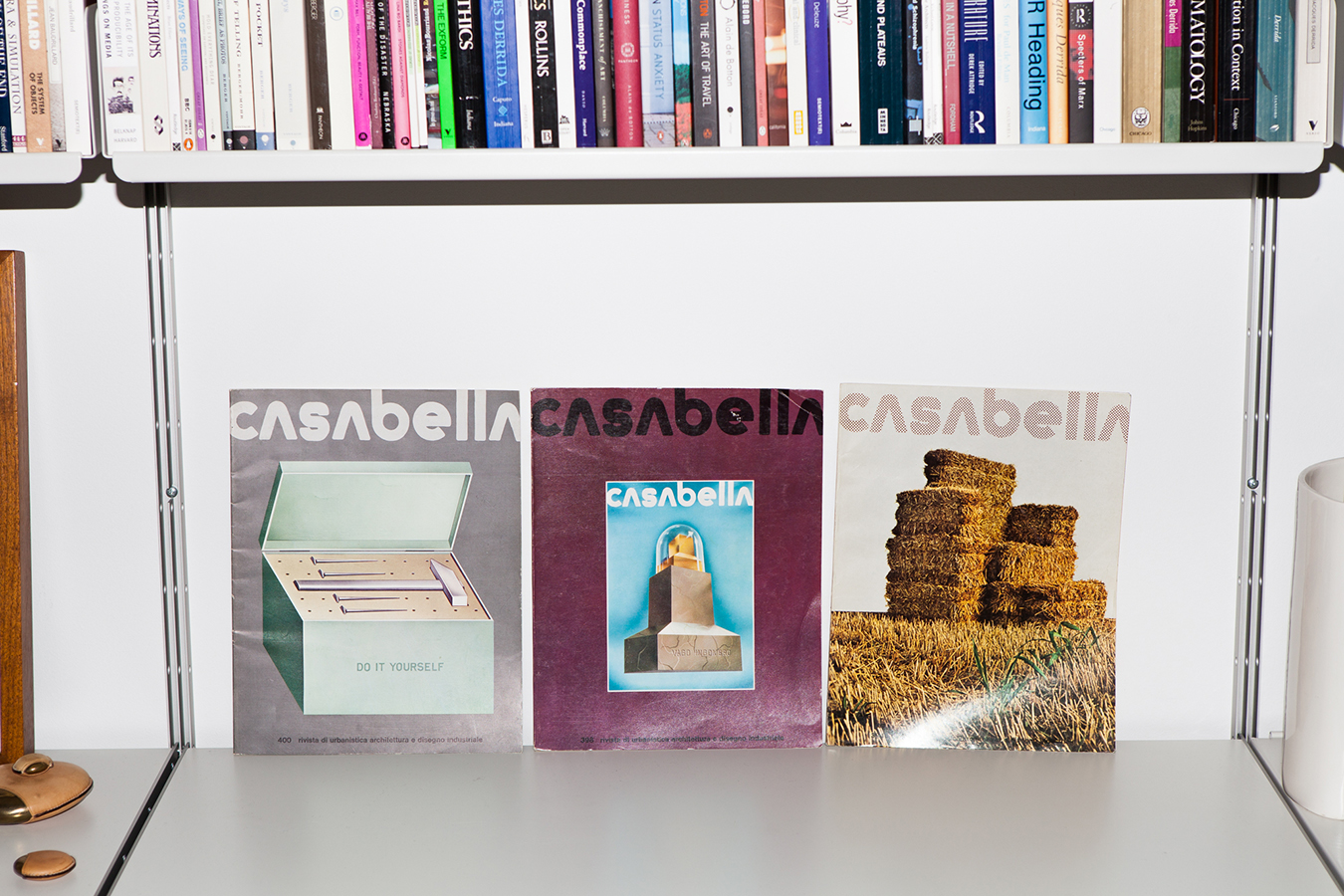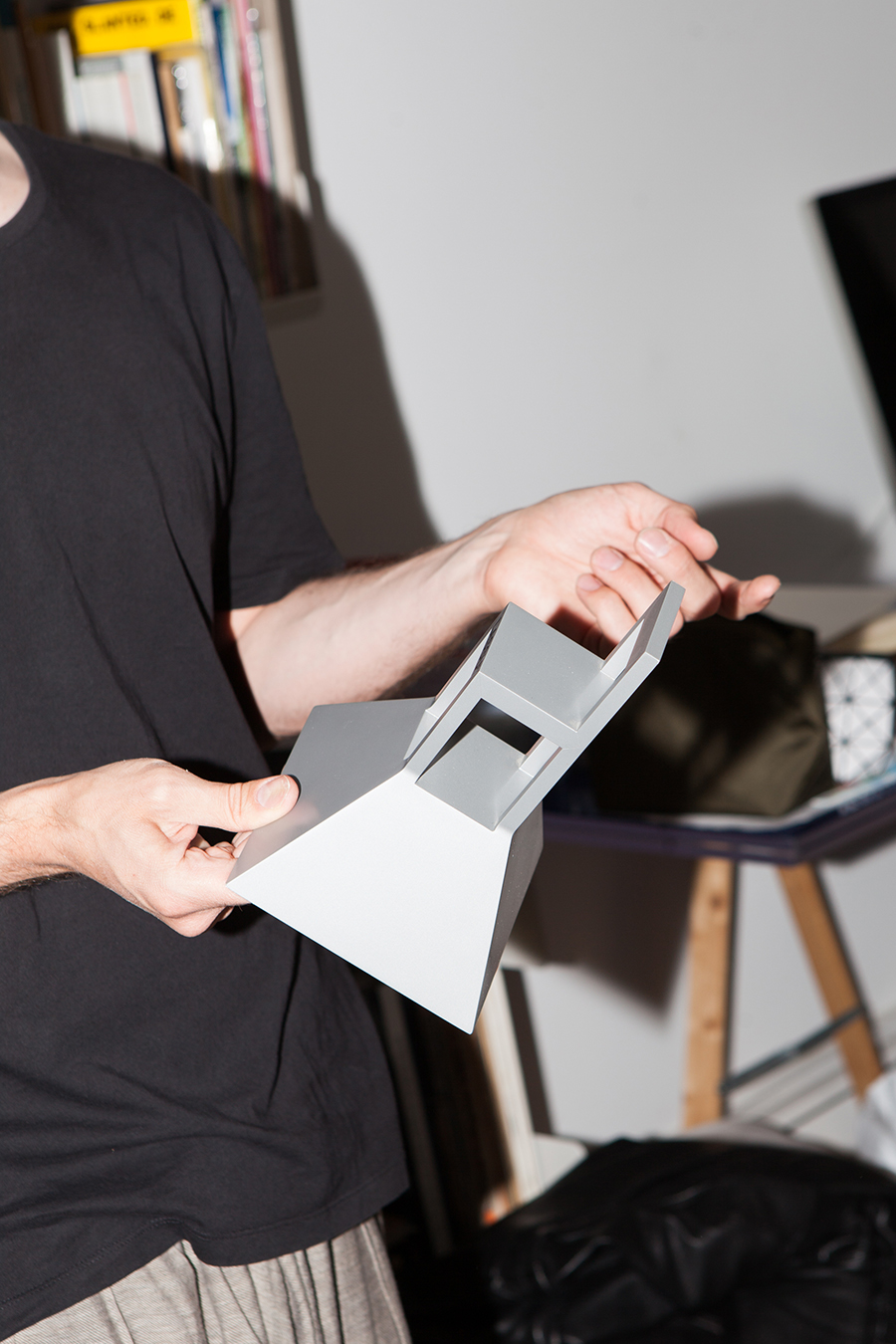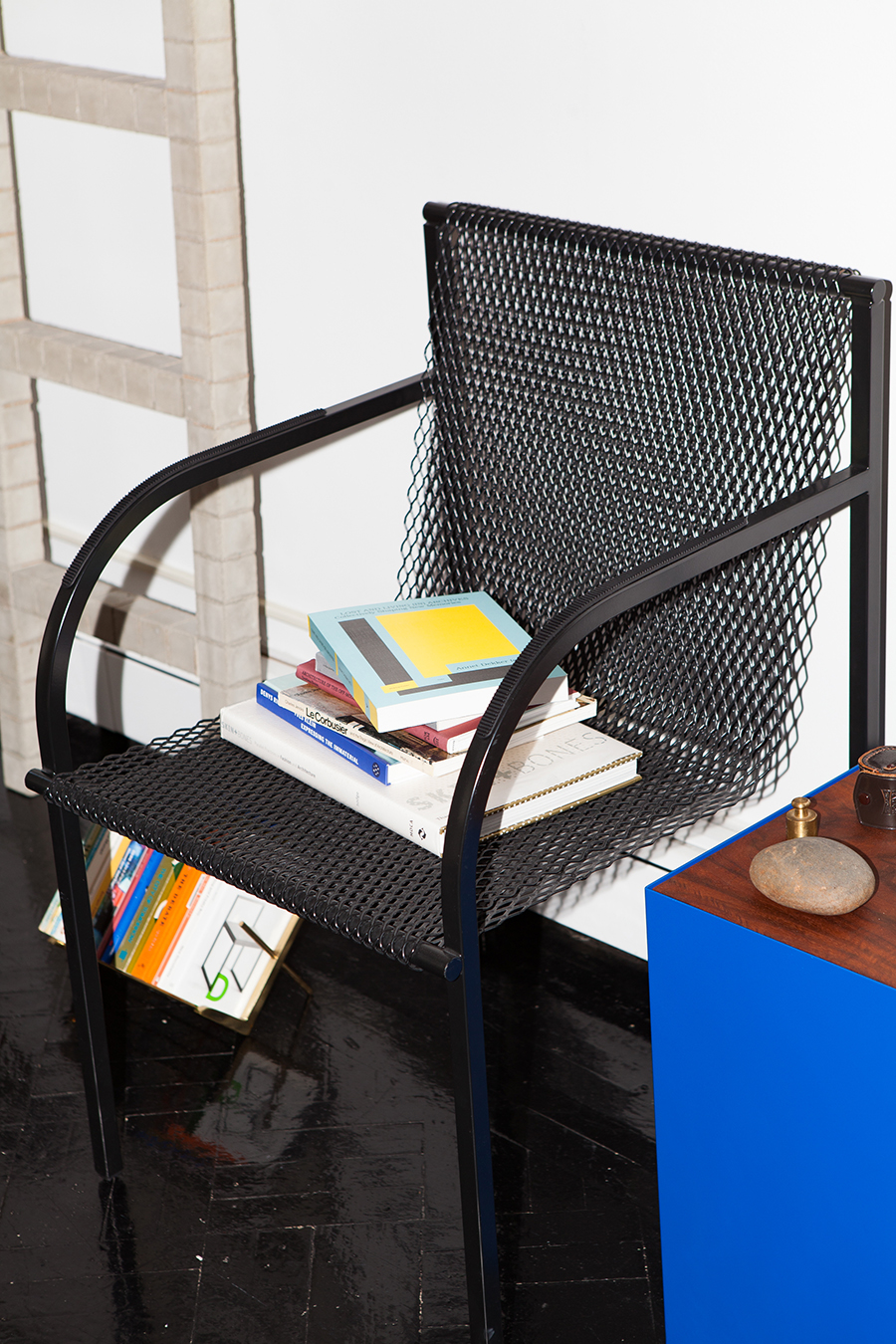 JS: What's your favorite non-conceptual publication?
I have all these old Casabellas from when Alessandro Mendini was the editor. What's really fantastic about these is that he was producing work just to be photographed for the cover of the magazine. It's an interesting idea that a chair didn't exist until he wanted to create a magazine cover and so then they made it. His famous Inflamed chair, the chair that he burned? He only produced three of them. Two of them were produced as prototypes so that they could burn them to shoot the cover of the magazine. Then later he produced a third one. But yeah, he was developing these tangible objects that were meant to be photographs rather than actual physical objects.
JS: That sounds kind of like the Robert Smithson idea you were talking about before. Was he a big influence on you?
JM: Yeah. I studied with this guy, Gary Shapiro, who is one of the foremost Smithson scholars. So when I was in college, Smithson was a big deal for me. I think he informed a lot of how I think about objects and their capacity to take on more metaphorical resonances rather than simply being thought of as functional objects. And I think it's kind of like why I got into Sottsass because I feel like in a lot ways his work undercuts the idea of functionalism and allows emotion or other valences to take the front seat.
For me, collecting — it's like good examples of ideas. I think these magazines are a good example of this idea that a thing isn't simply located in one space but that for it to take on meaning it has to be transposed into a number of different contexts and to create a number of different conversations.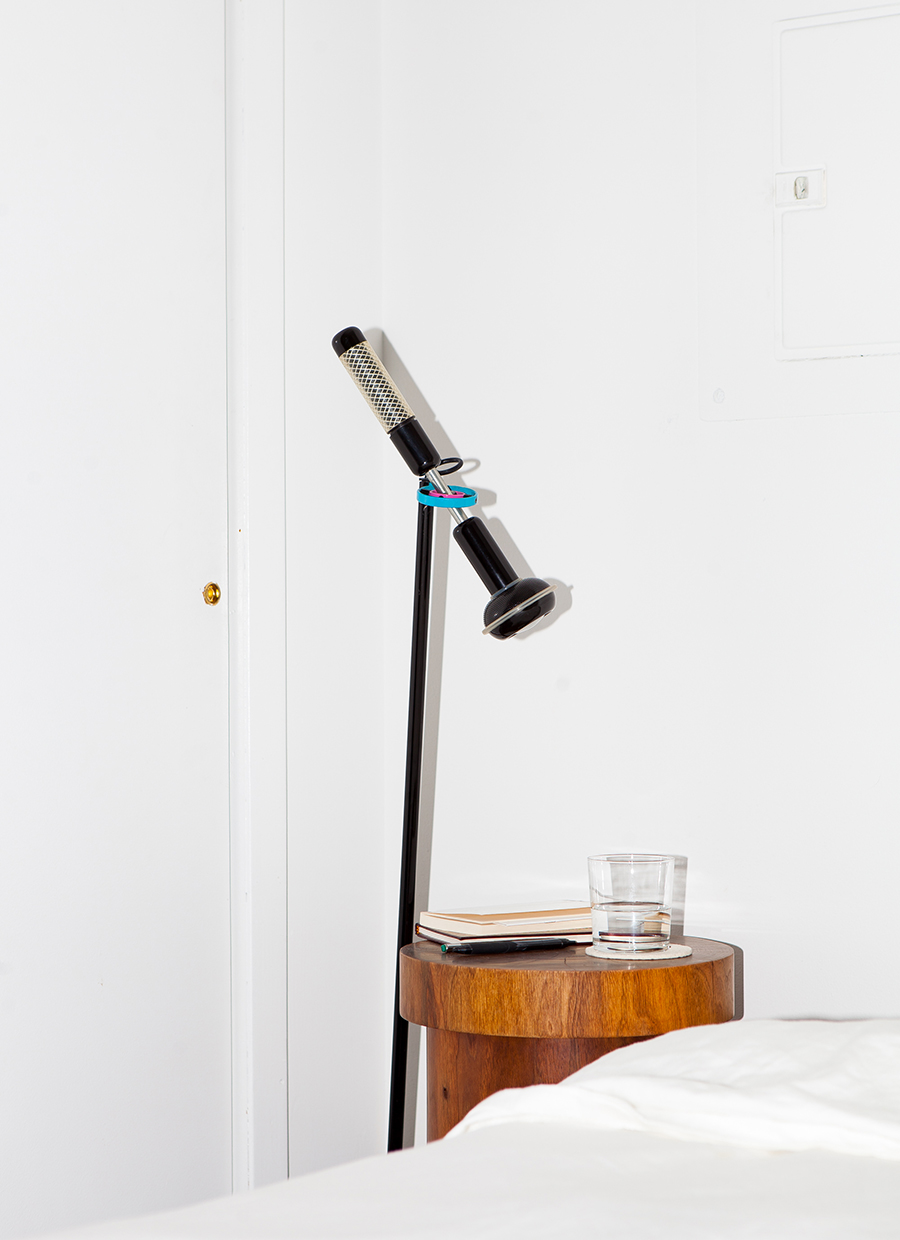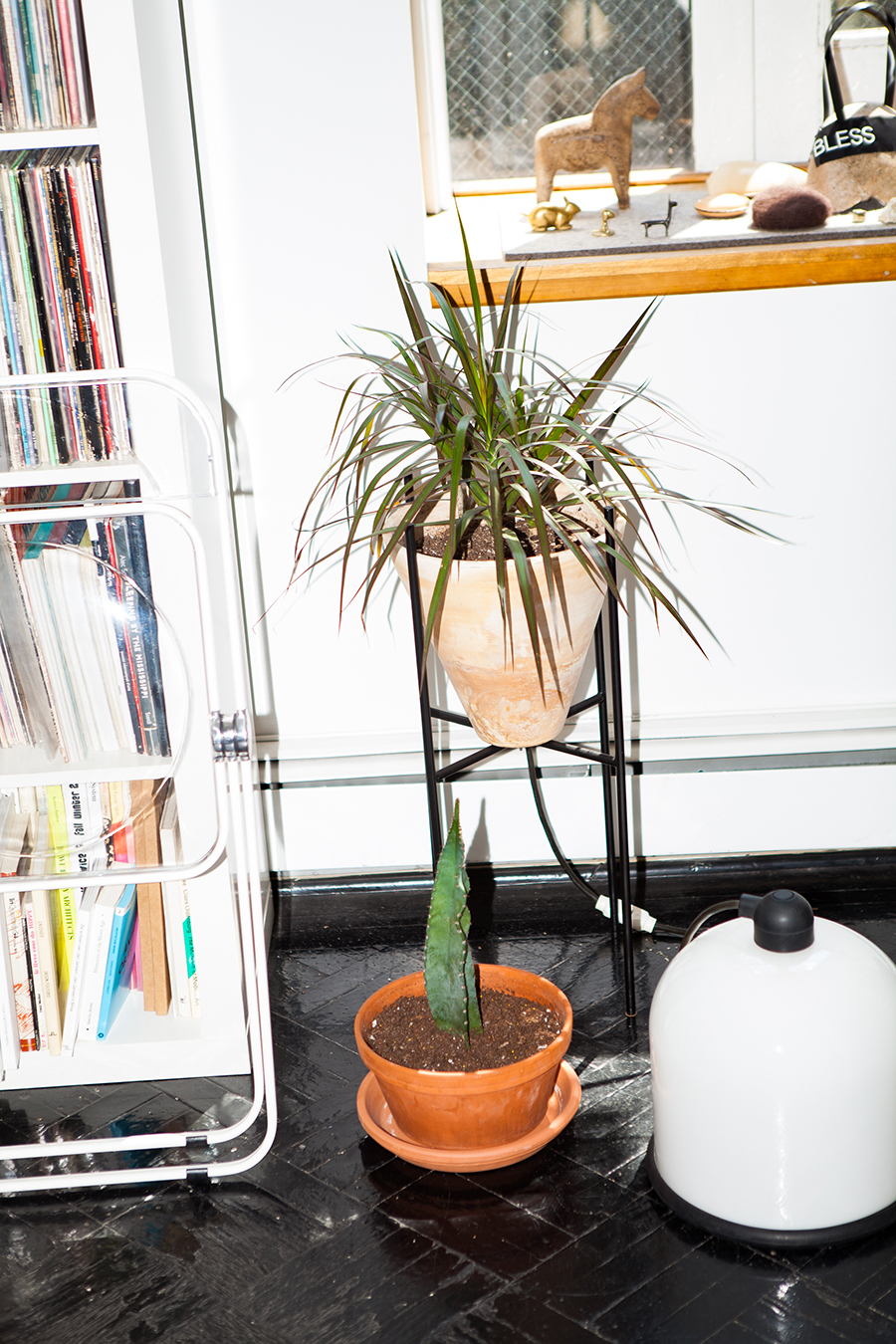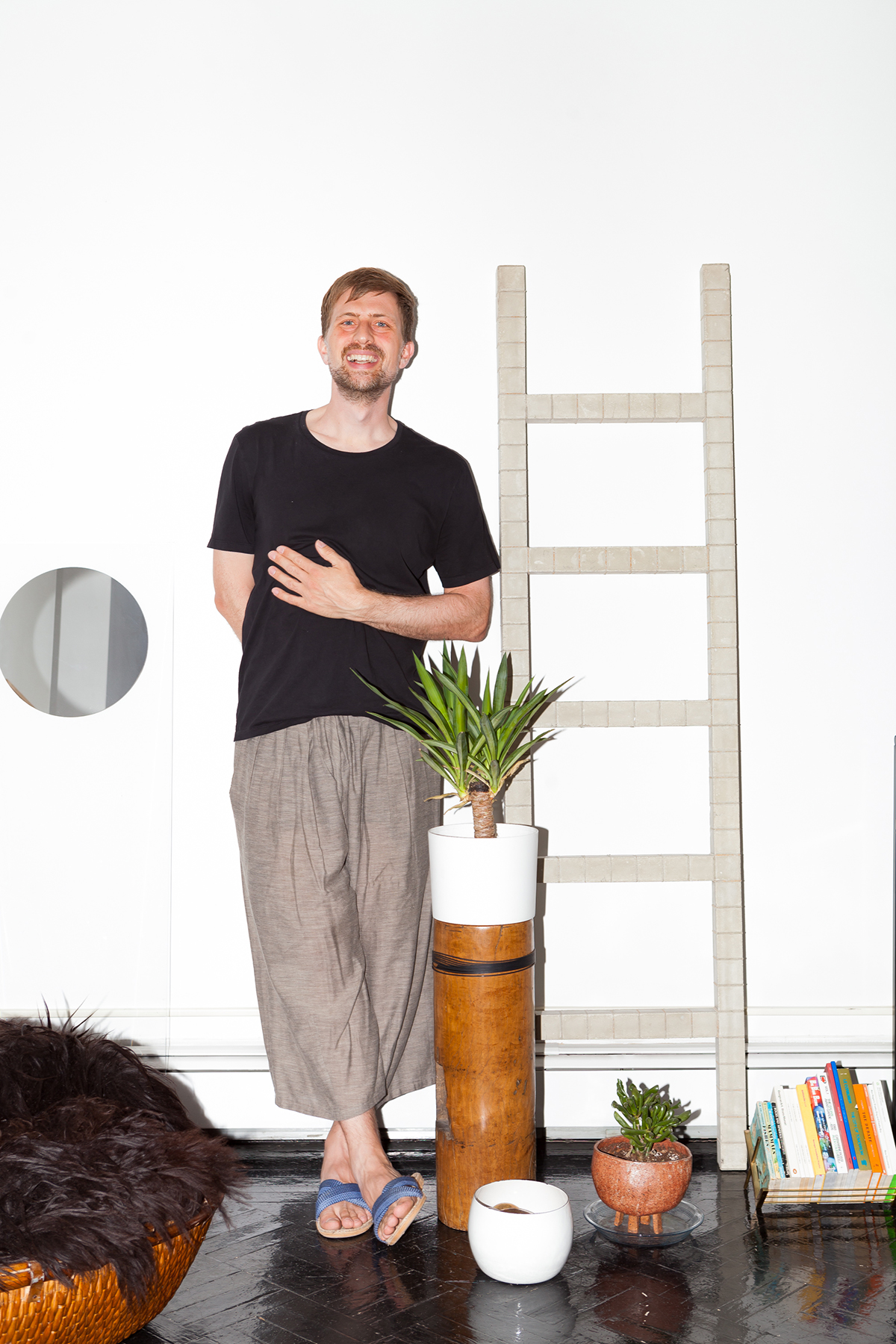 Magliaro happens to be one of Sight Unseen's favorite collectors, but to mark the launch of its SAMMANHANG series, IKEA filmed four other object-obsessed people in their homes. Check out this video of Paul, a man who obsessively collects buttons.
This post was sponsored by IKEA, but all thoughts and editorial content are our own. Like everything at Sight Unseen, our partner content is carefully curated to make sure it's of the utmost relevance to our readers. Thank you for supporting the brands that support Sight Unseen.