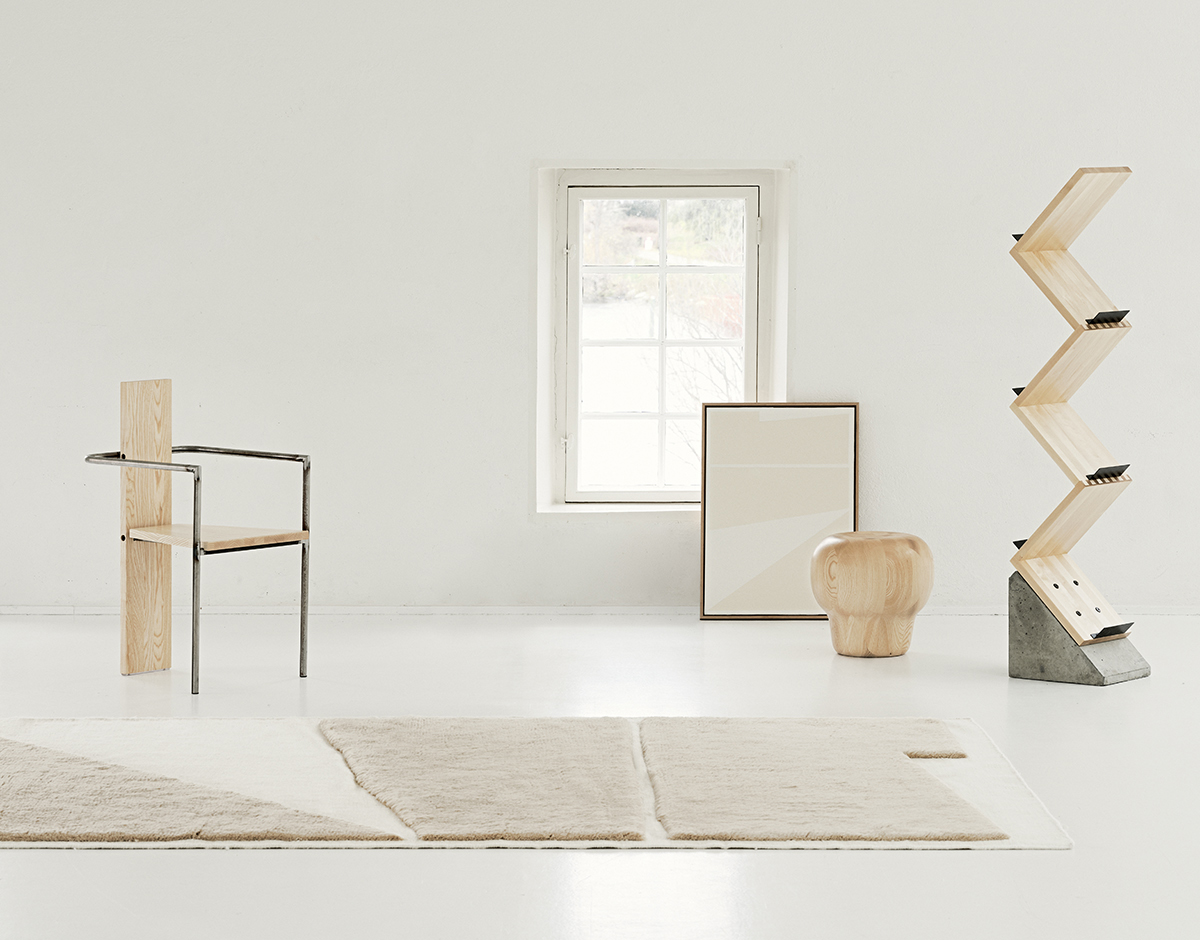 A weekly Saturday recap to share with you our favorite links, discoveries, exhibitions, and more from the past seven days. This week: a color-blocked bungalow on the beach, a Norwegian furniture collection that marries ancient traditions and digital technologies, and a new series of "walkable art" from one of our favorite rug companies (above).
Links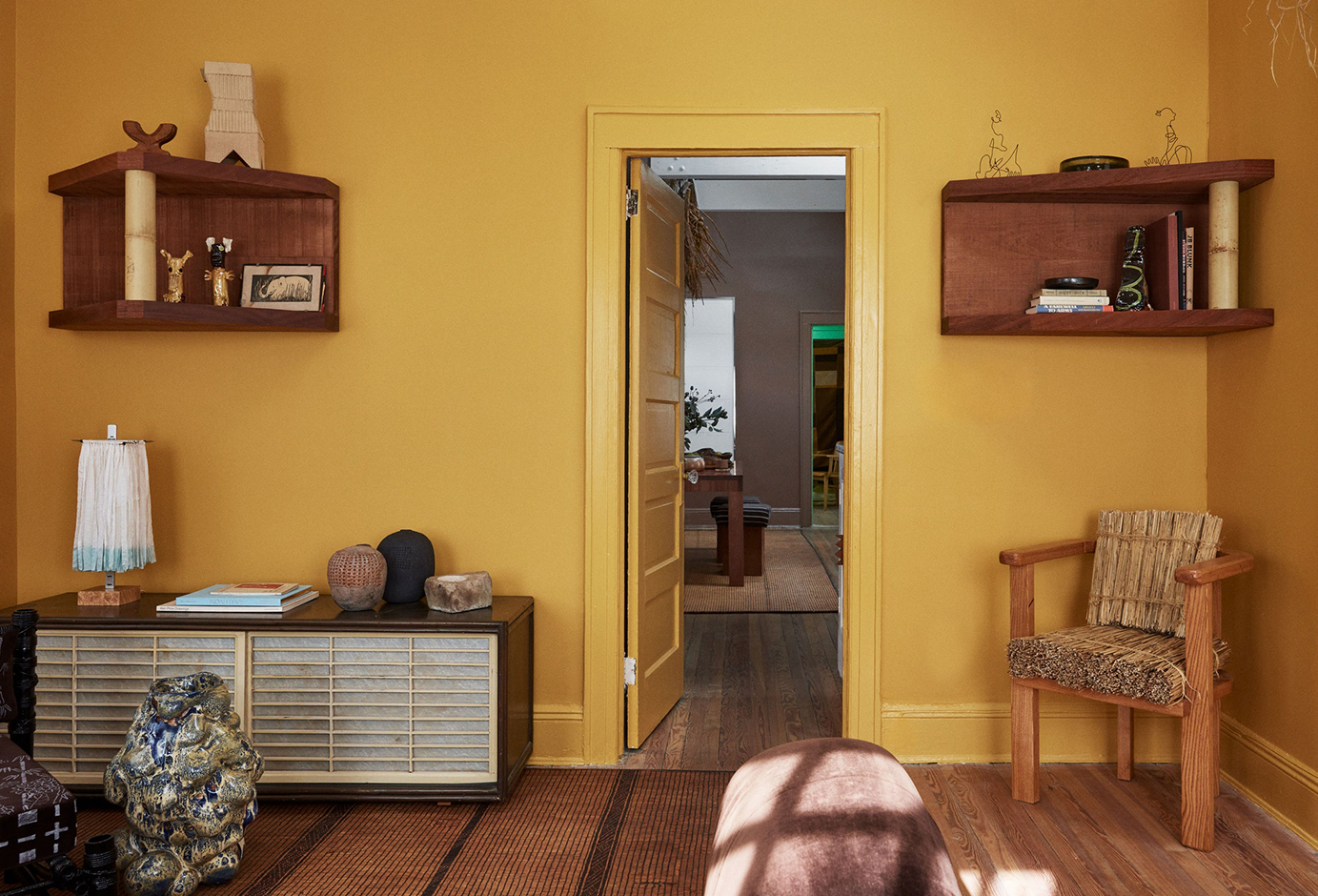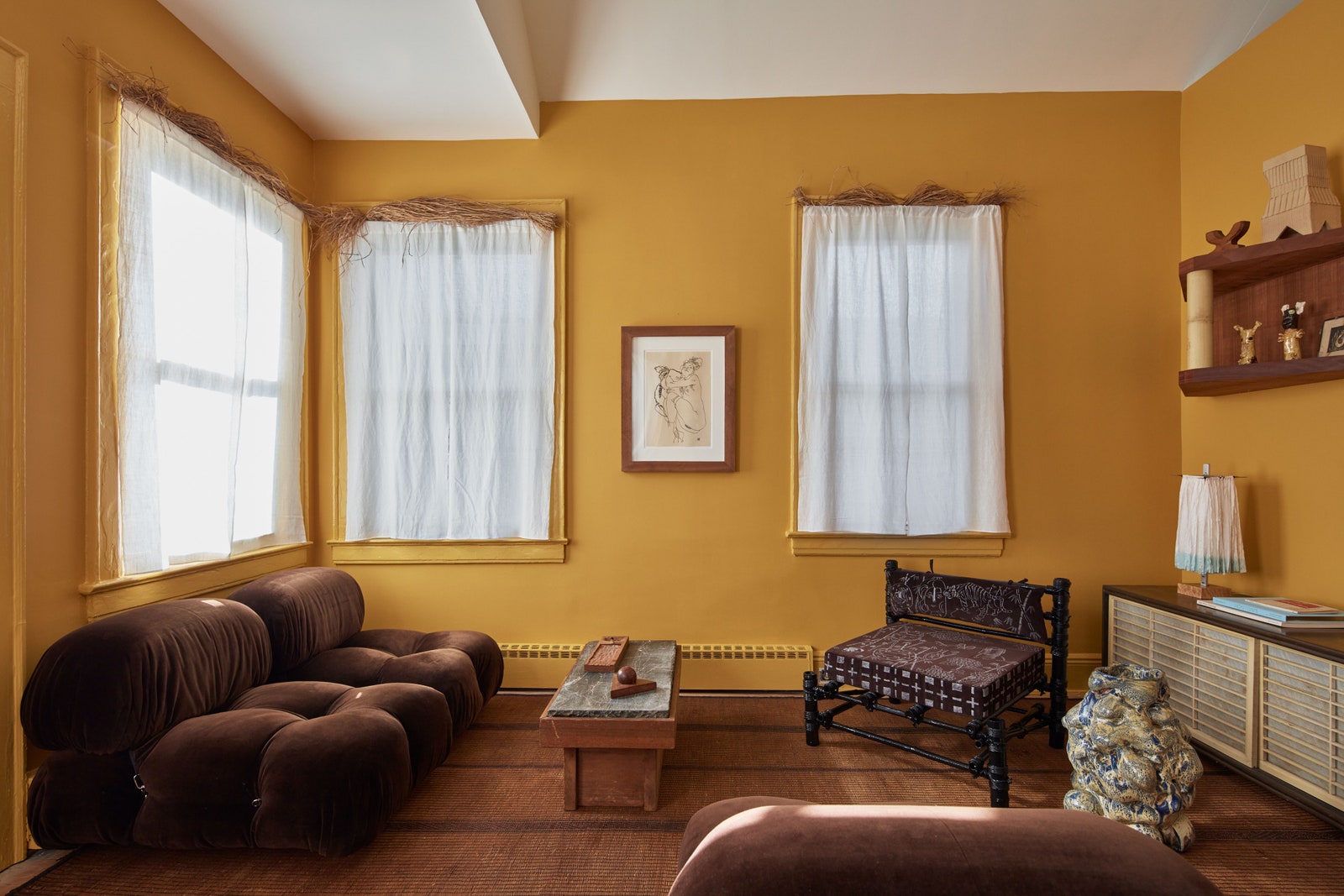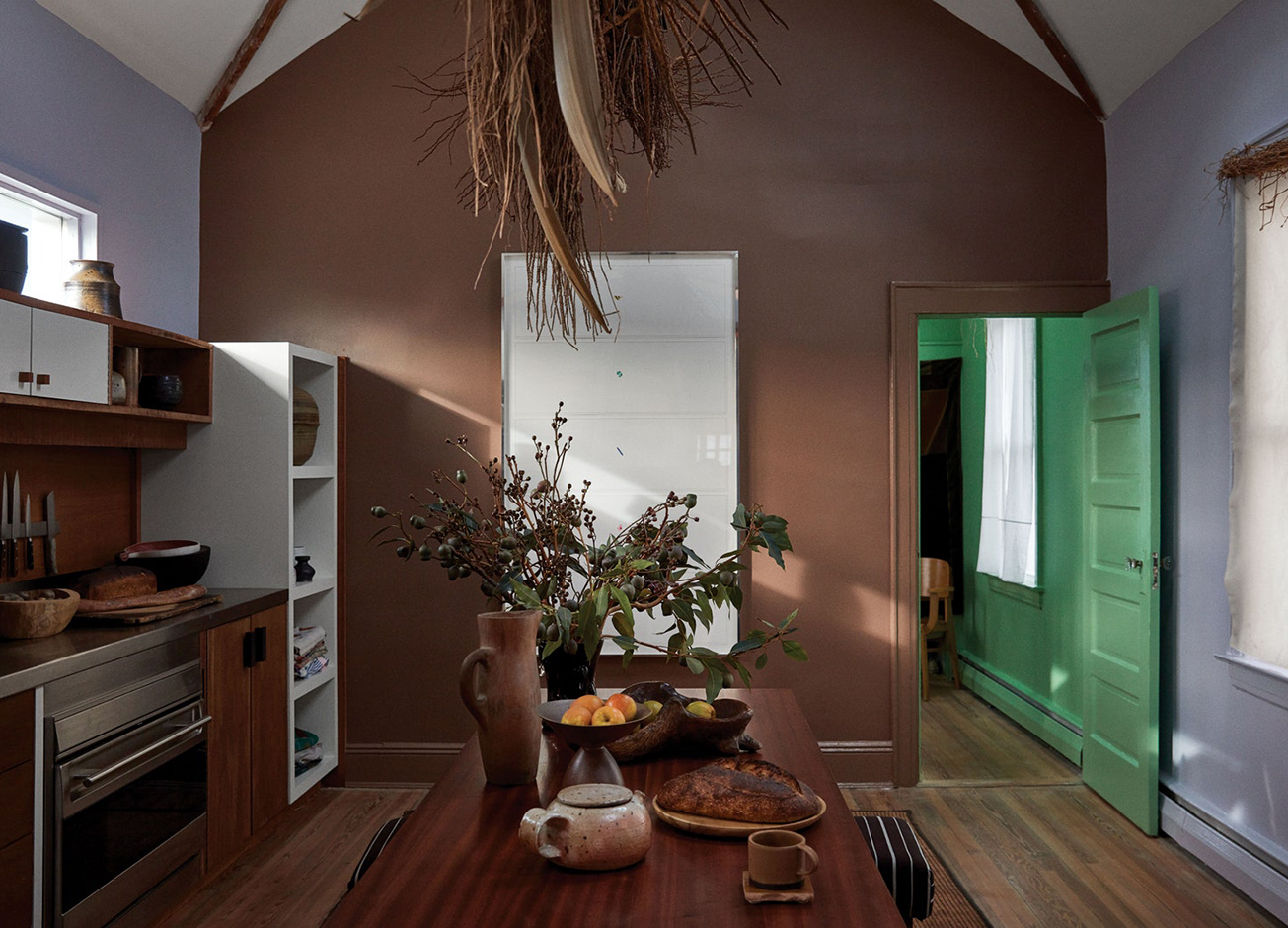 There's something very Thorvaldsens Museum (our highest compliment) about the color-blocking in this Rockaway bungalow designed by Green River Project and published by Architectural Digest this week. Technically the inspiration for the project came from a 1960s Marlon Brando–designed beach community in French Polynesia (can't believe we just wrote that) but we're feeling more Scandinavian vibes.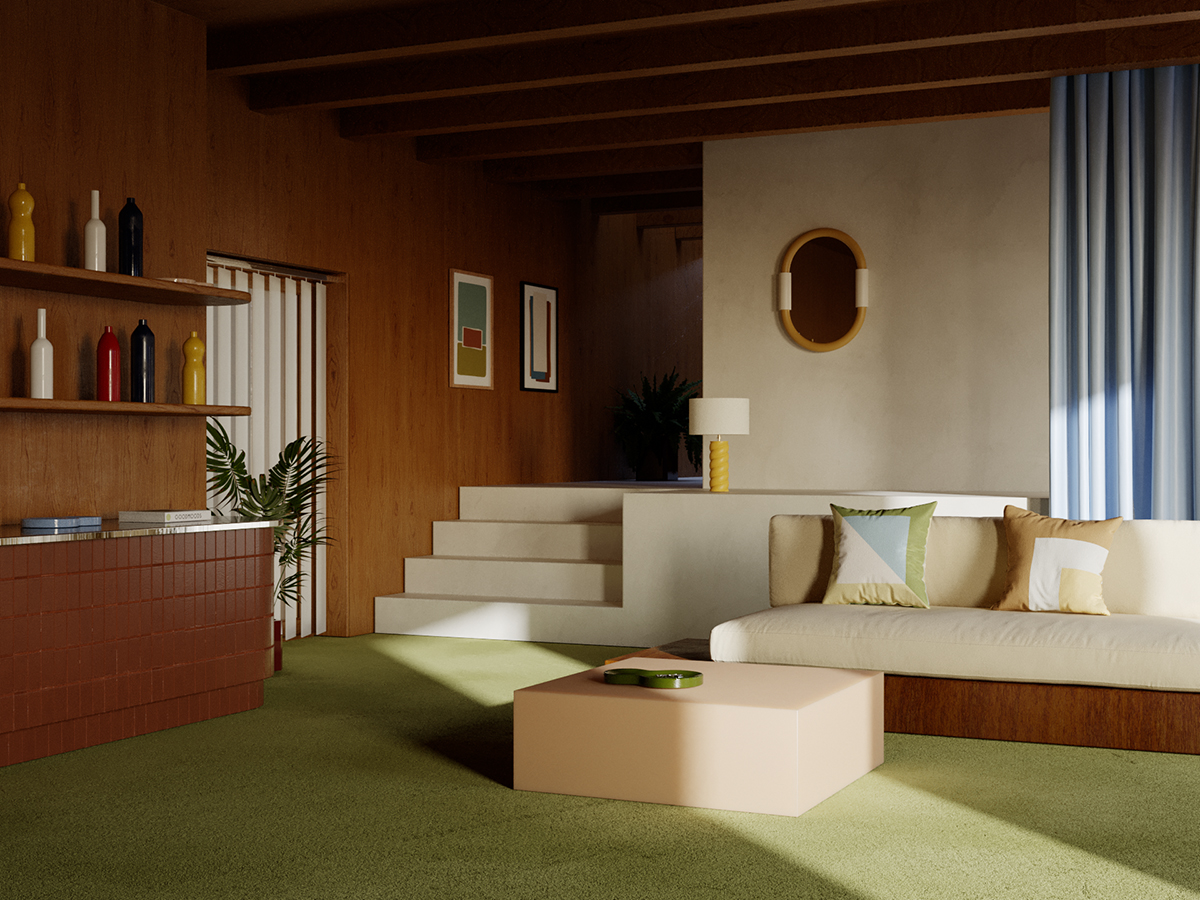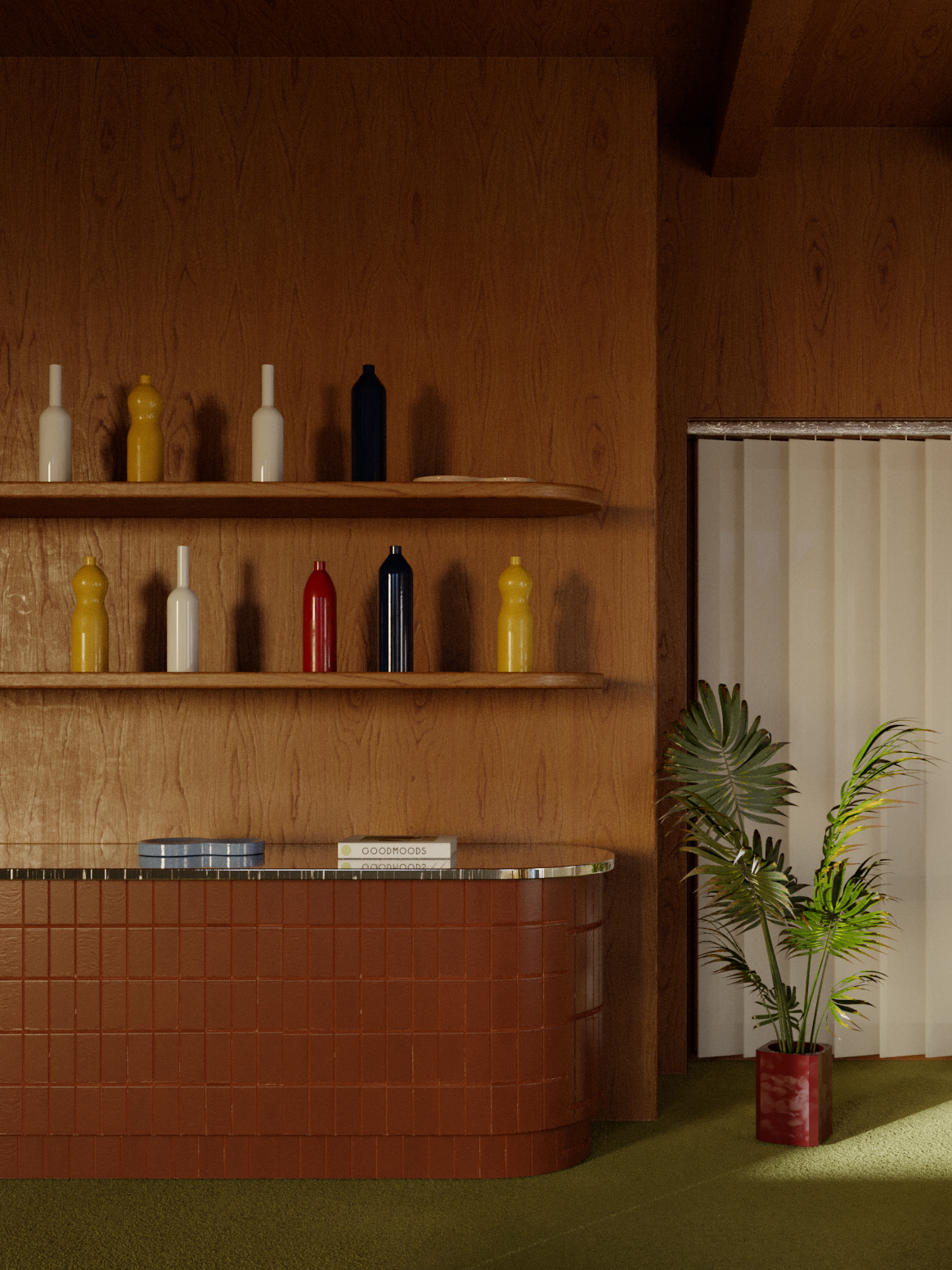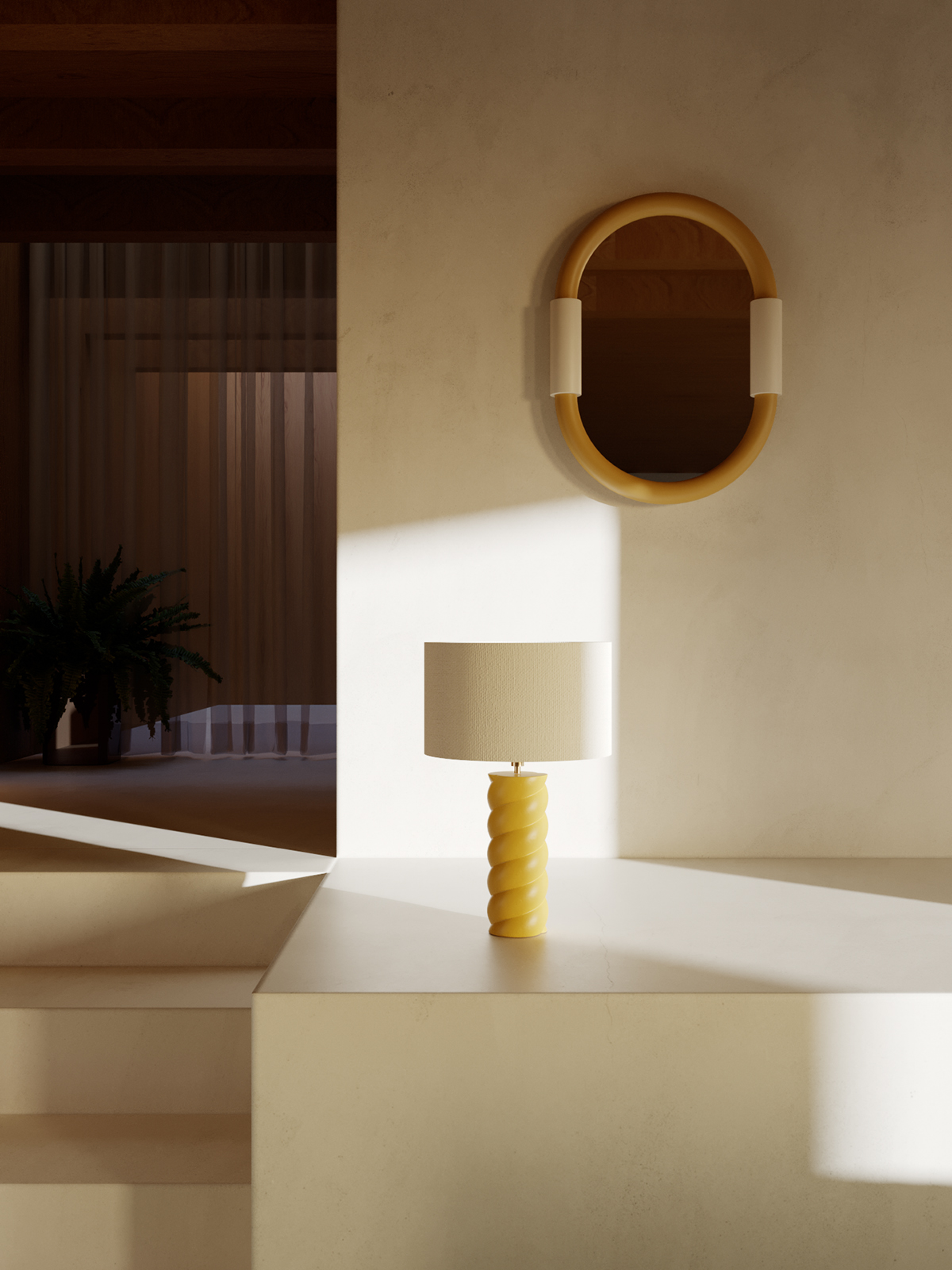 The online French inspo magazine Goodmoods just released its first collection of objects, most of which are made by artisans in the Auvergne region of France. The editions include plates, vases, mirrors, pillows, and more, but our favorite piece is the turned sycamore Mallow lamp. It's described as having a woven pattern "turned in the manner of a gourmet marshmallow" which makes us think that maybe we need to visit a marshmallow factory once all this madness is over?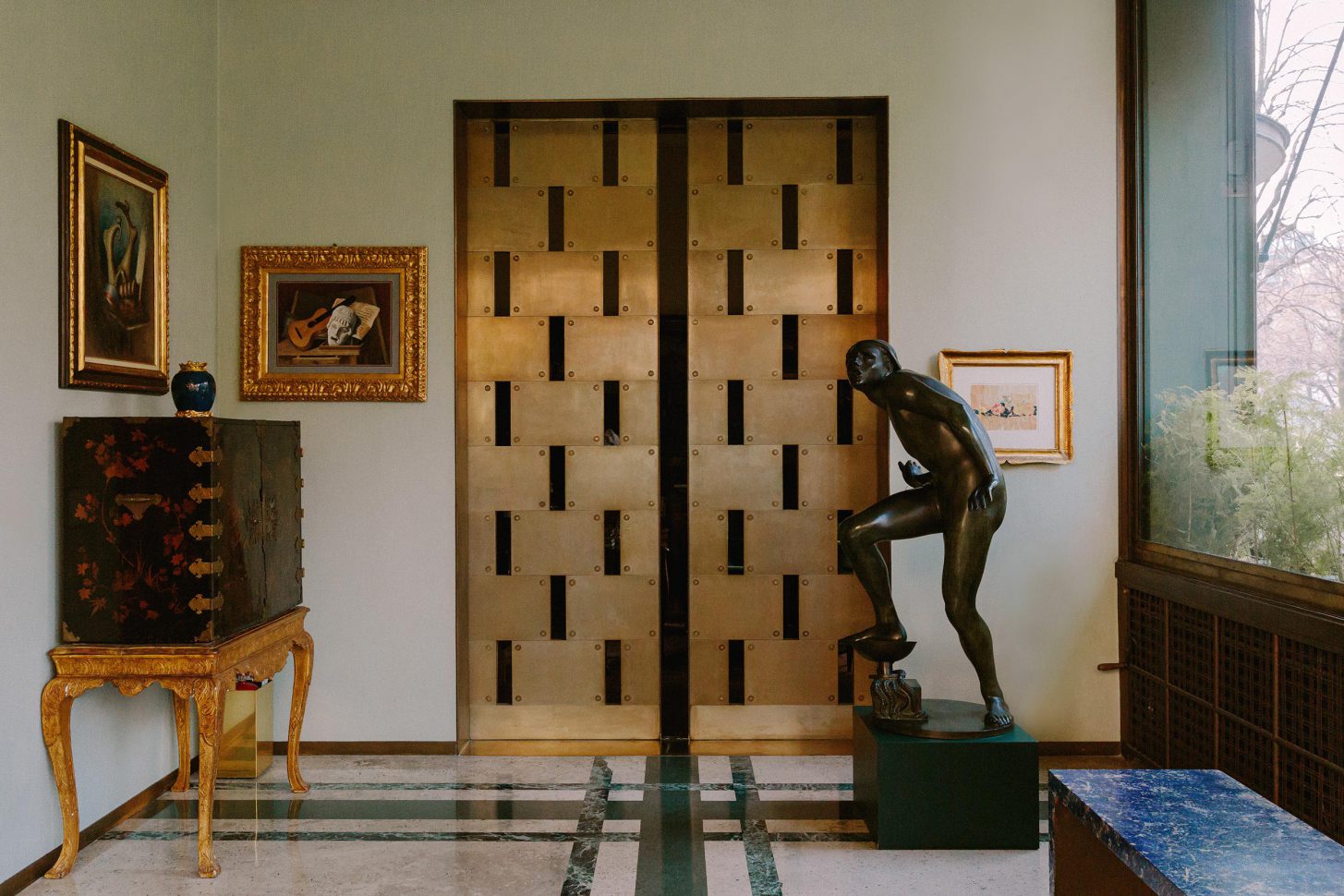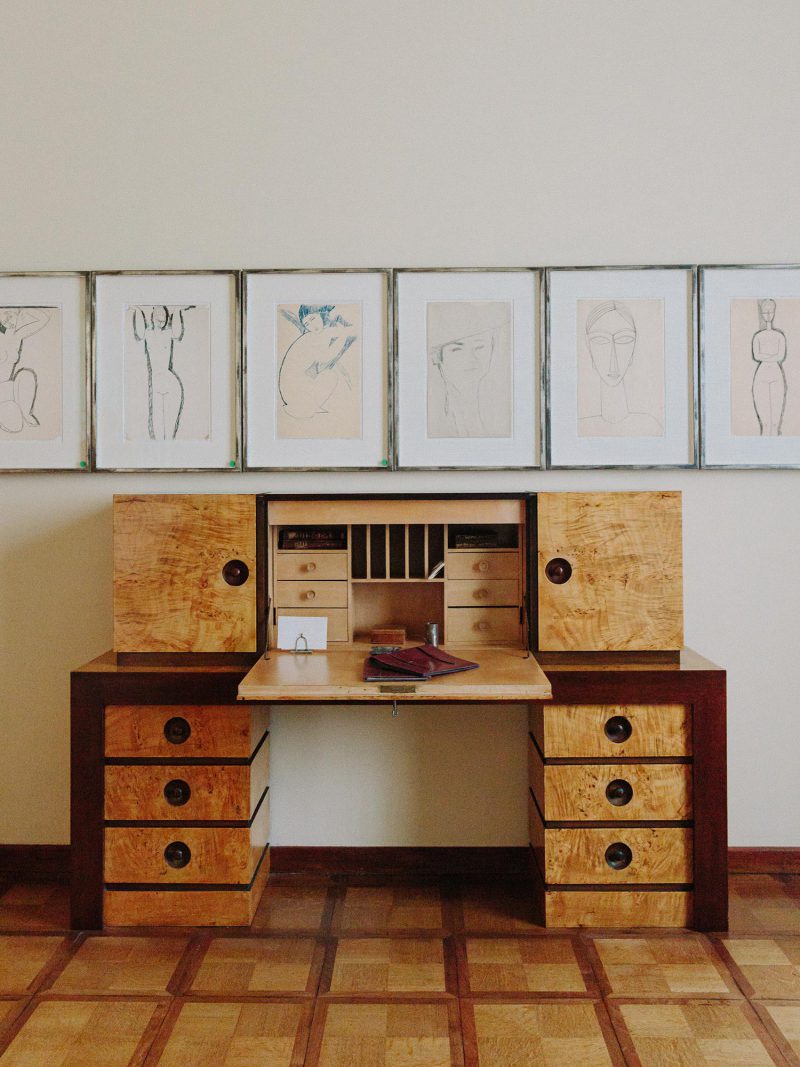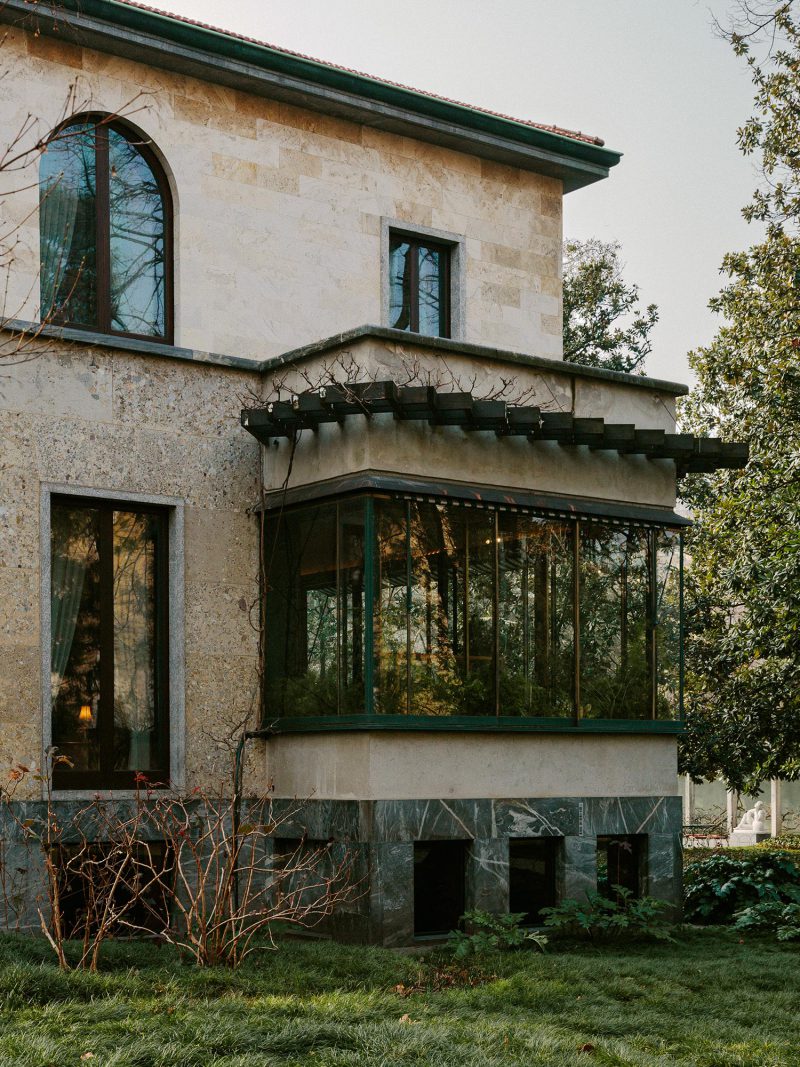 Perusing Cereal Magazine this week, we came across this beautiful photo essay on the Villa Necchi, shot by photographer Marina Denisova. We're feeling pretty low on inspiration these days, so it's nice to be surprised by an interior we've seen hundreds of times. Do not recall ever seeing that incredible desk!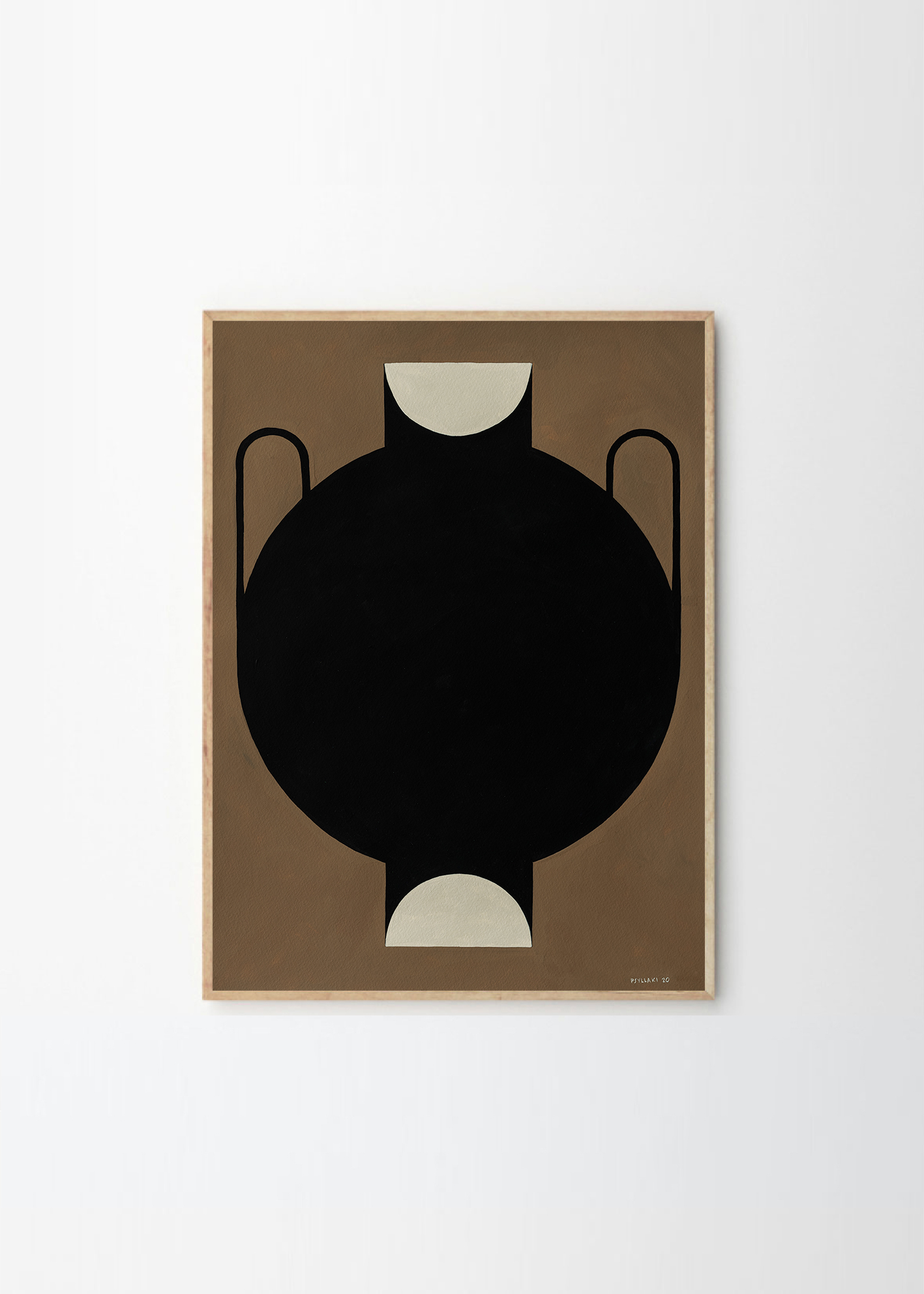 It's possible that "amphoras" is a trend that will soon die, but we're still feeling this new, slightly chonky print available at The Poster Club by Studio Paradissi.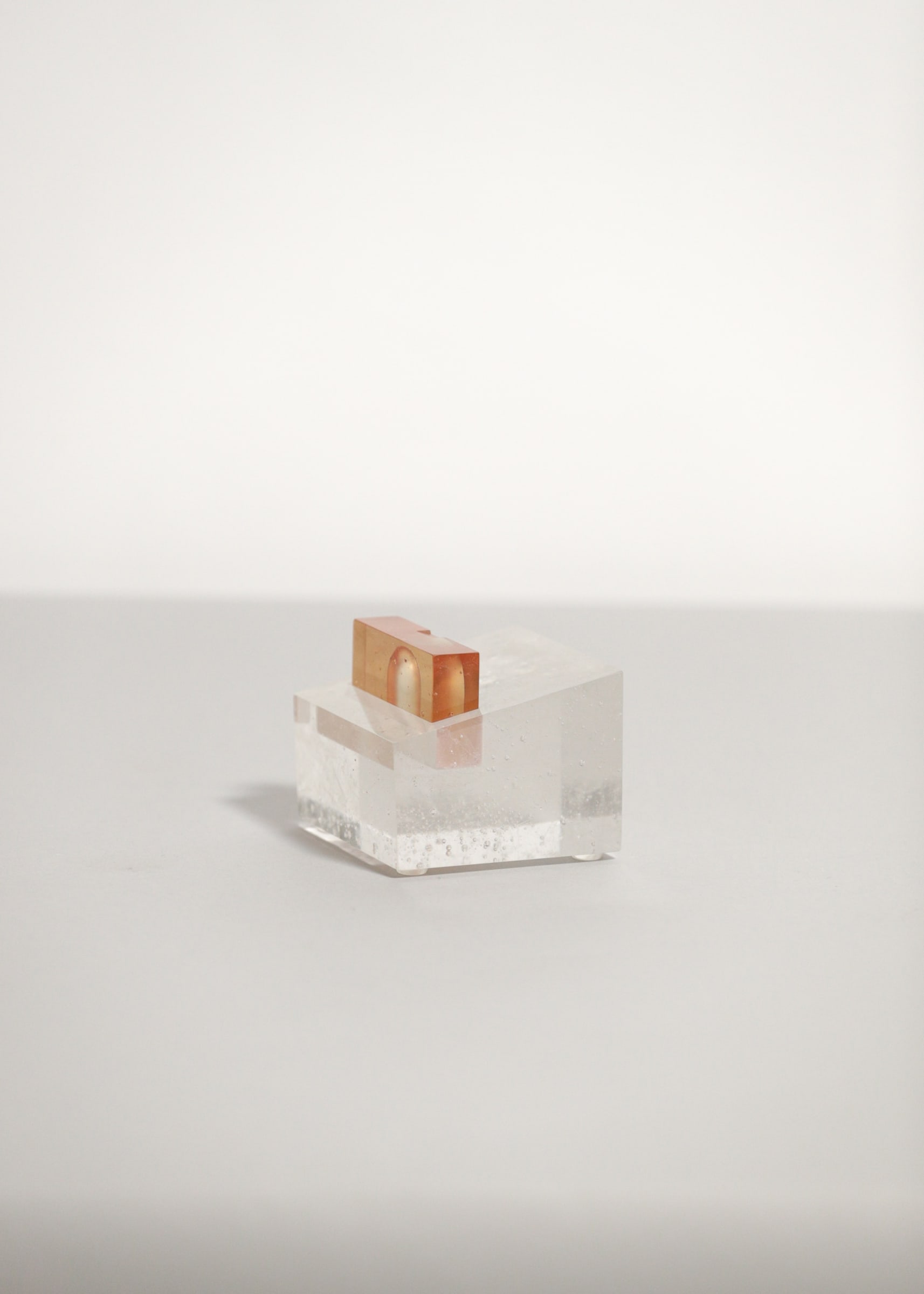 These cast glass ashtrays designed by Sila Korukoglu and available at 8 Holland Street in London remind us of Andrew O. Hughes's work for Tetra, a perennial favorite.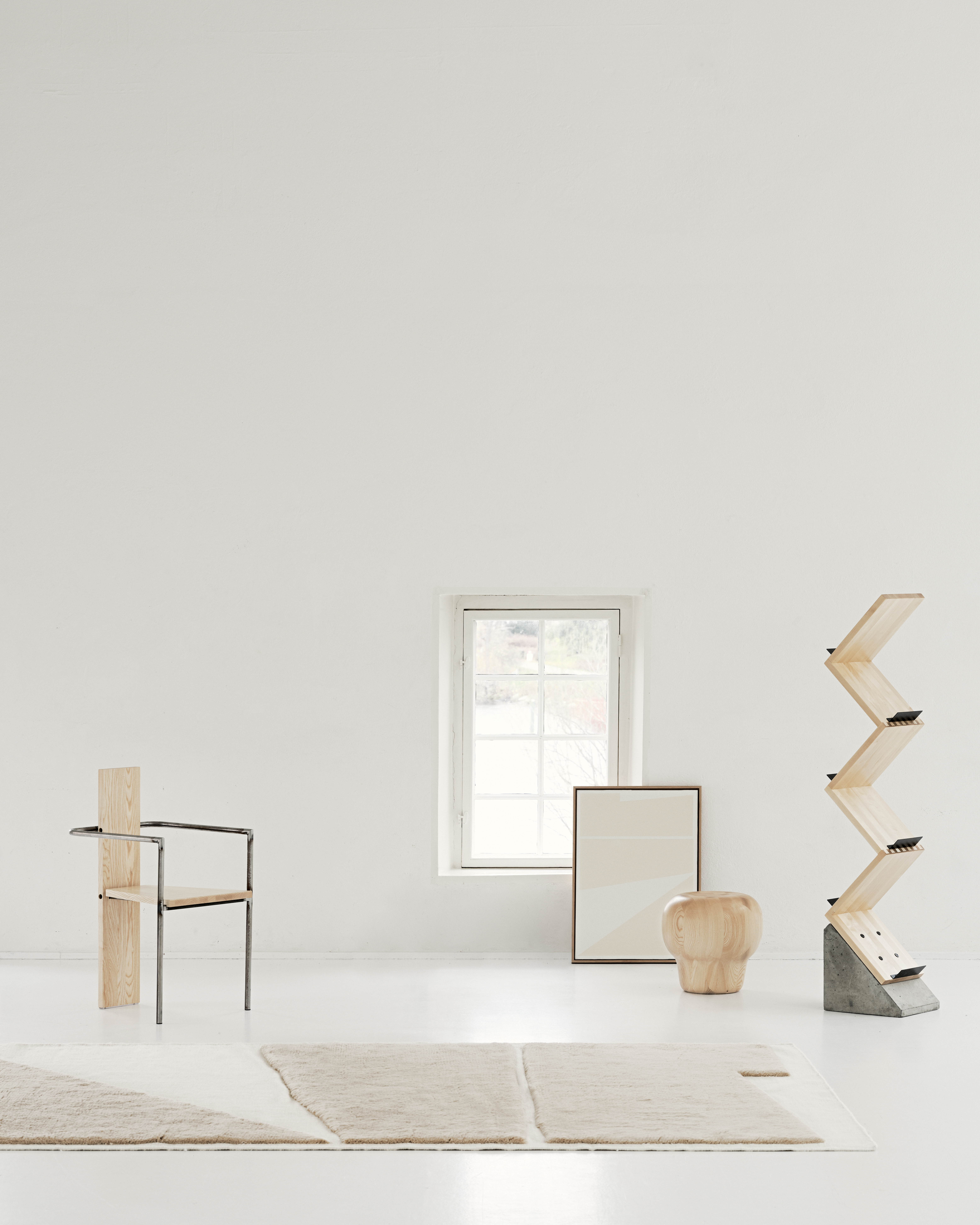 Next month, Nordic Knots will issue its second edition of Art on Rugs together with the Danish artist Carsten Beck Nielsen. The new line features two rugs based on Beck Nielsen's artworks 'Untitled 01' and 'Untitled 02', both of which are inspired by geometric and mathematical forms. The rugs employ two colors of yarn as well as topographical differences achieved by adding a shaggy hand-knotted wool pile to a flat-woven canvas.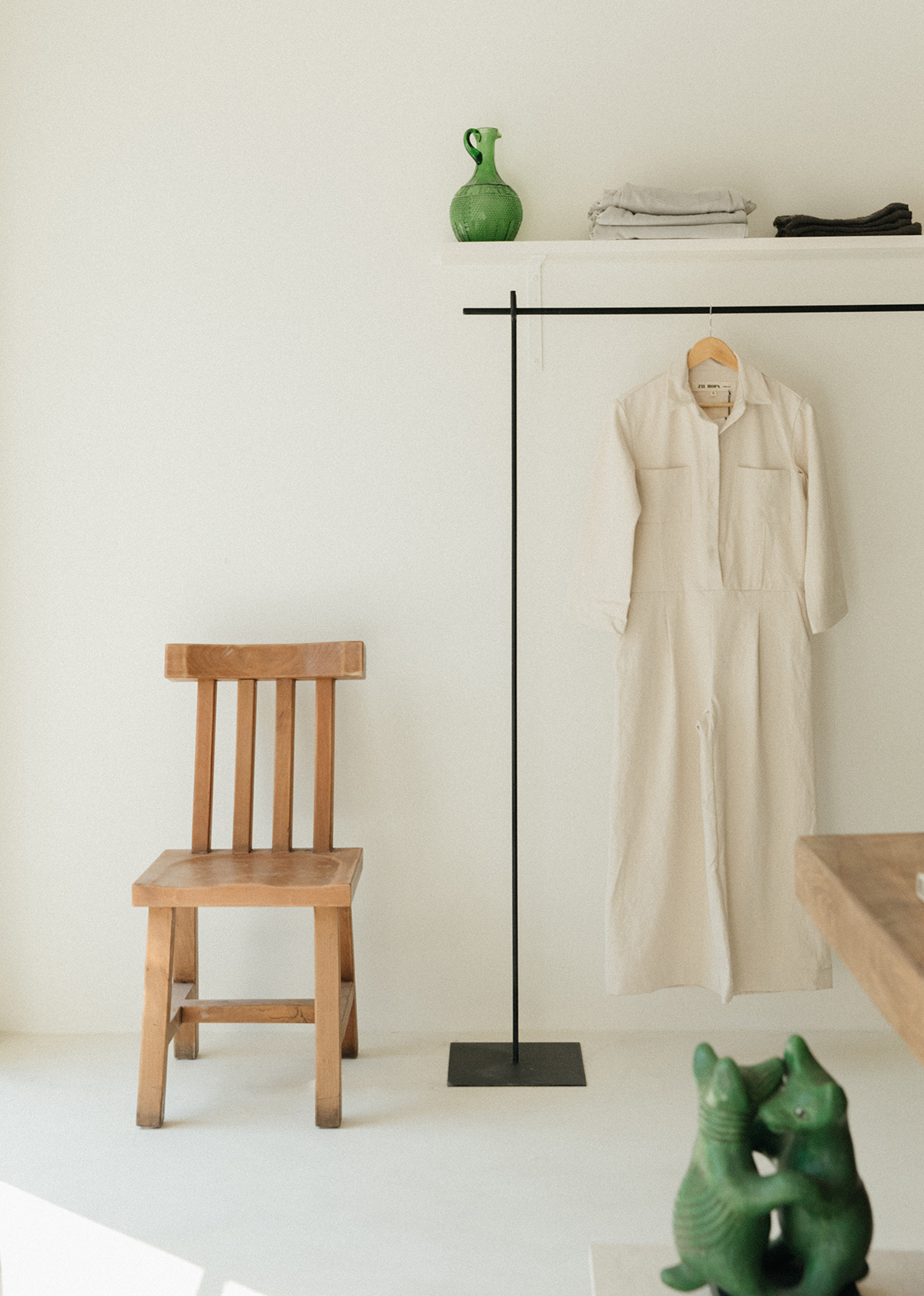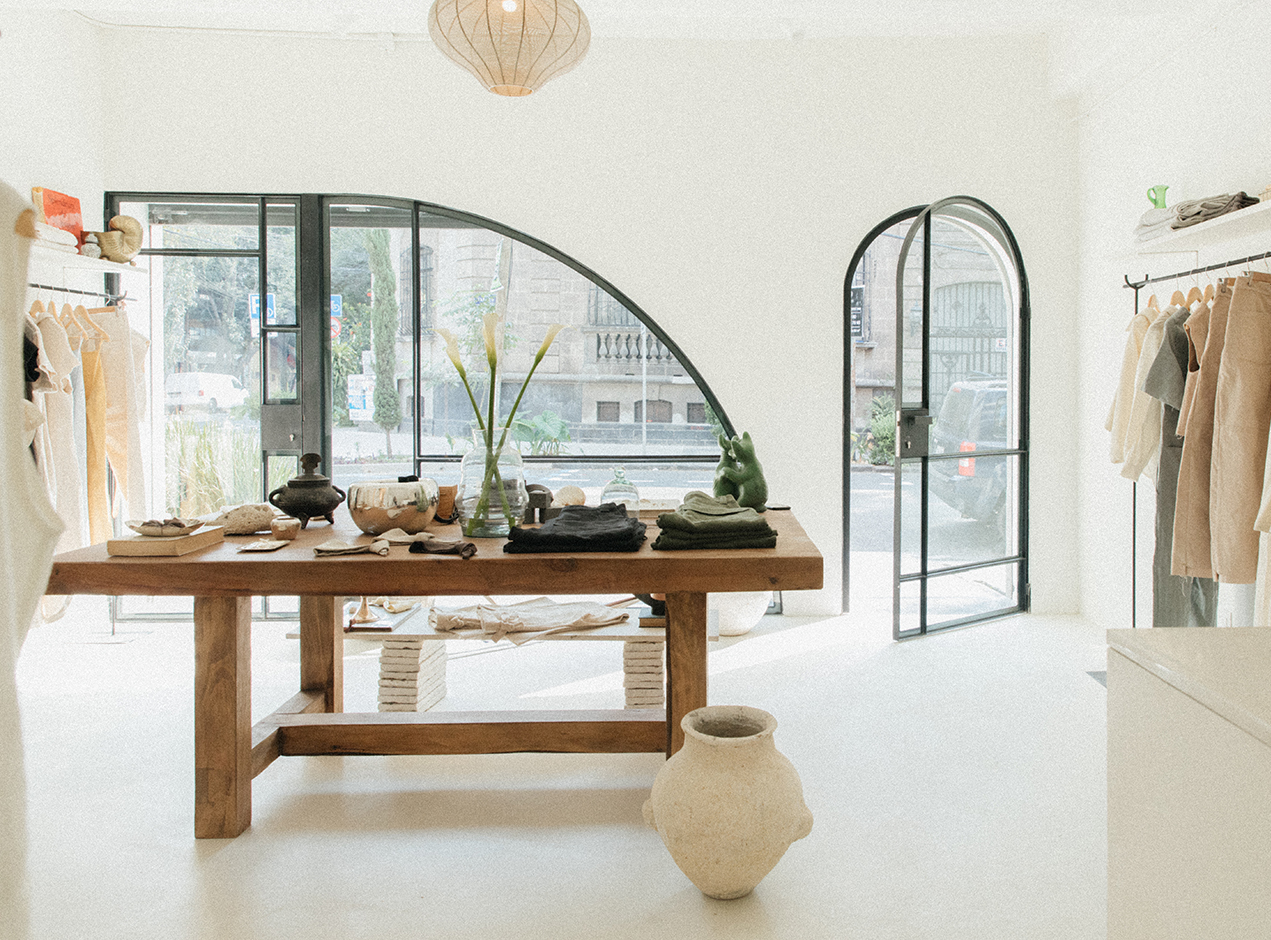 After six years in business, the women's clothing brand Zii Ropa finally opened a flagship store in Mexico City designed by founder Bridget Tidey. Raw materials like marble, metal, and cement mirror the label's emphasis on natural fabrics, while modern elements like a razor thin hanging rack and a metal-framed arched doorway pair with traditional pieces like a rosewood desk and thick-slatted chairs.
Exhibitions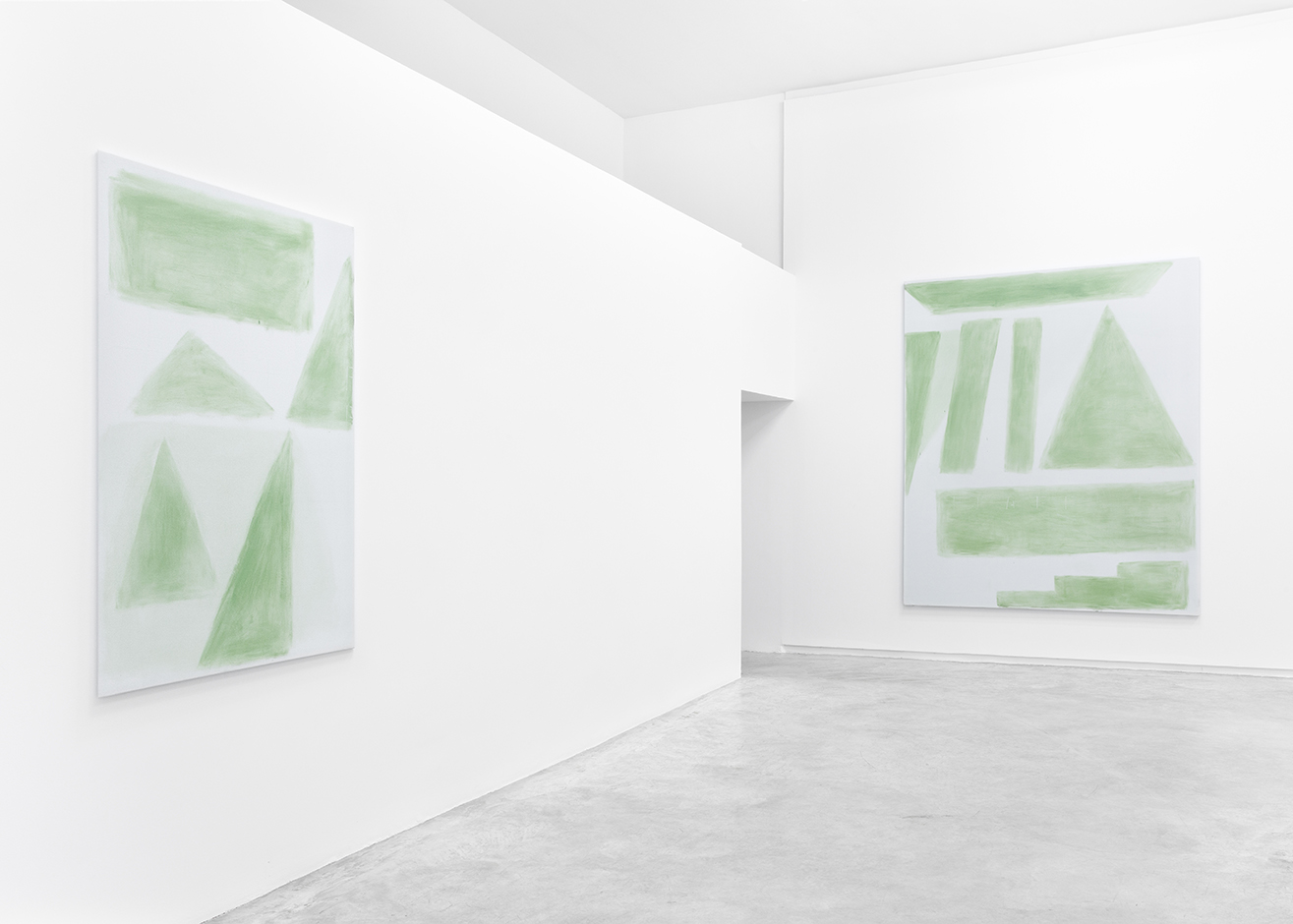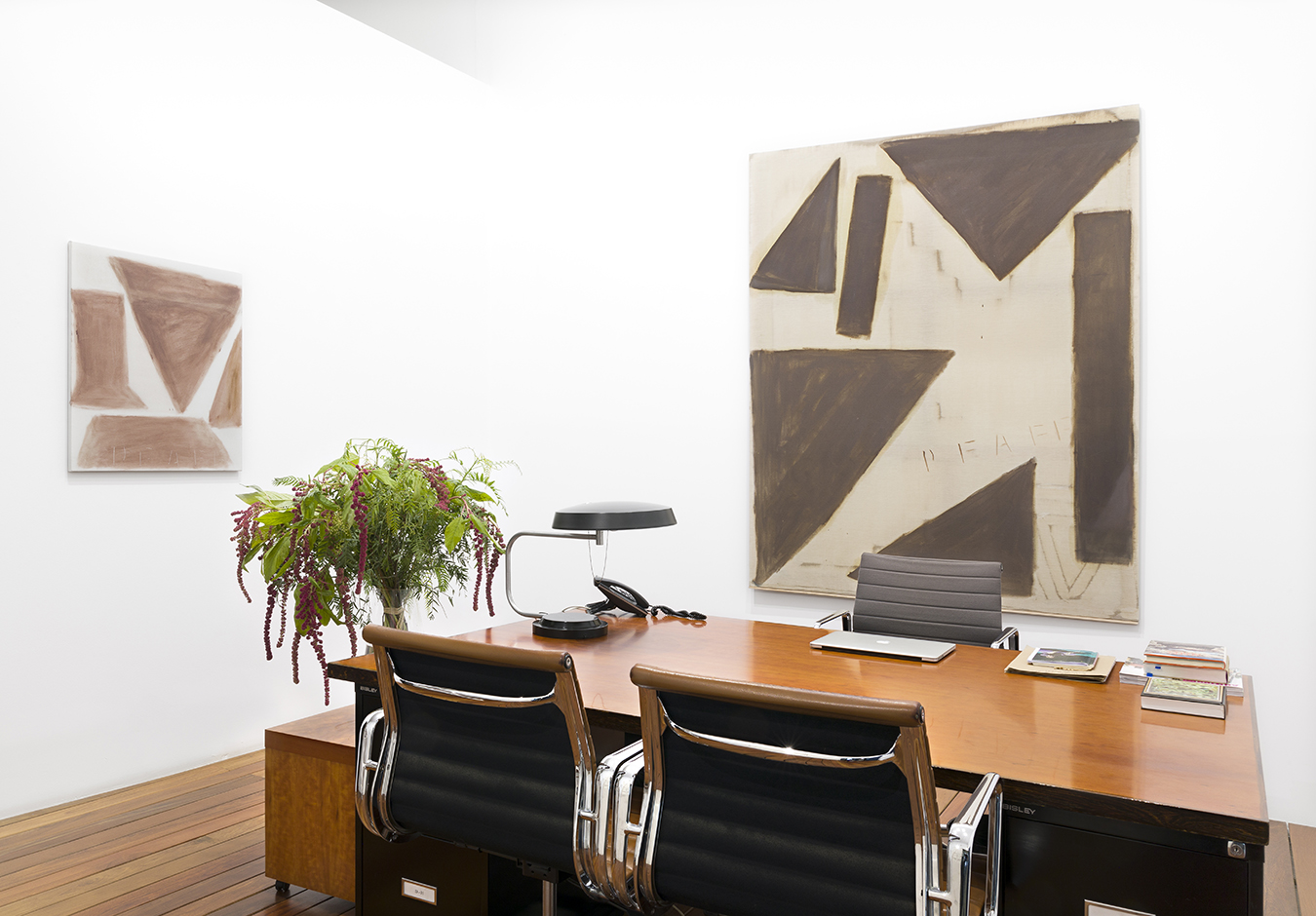 On view at Heinrich Ehrhardt Gallery in Madrid is Golfo de Roses, a solo exhibition by Guillermo Pfaff, who cites a litany of references for his paintings, including Braque, Morandi, the linguist Ferdinand de Saussure (shoutout to Magnetic Fields fans), and Daniel Buren.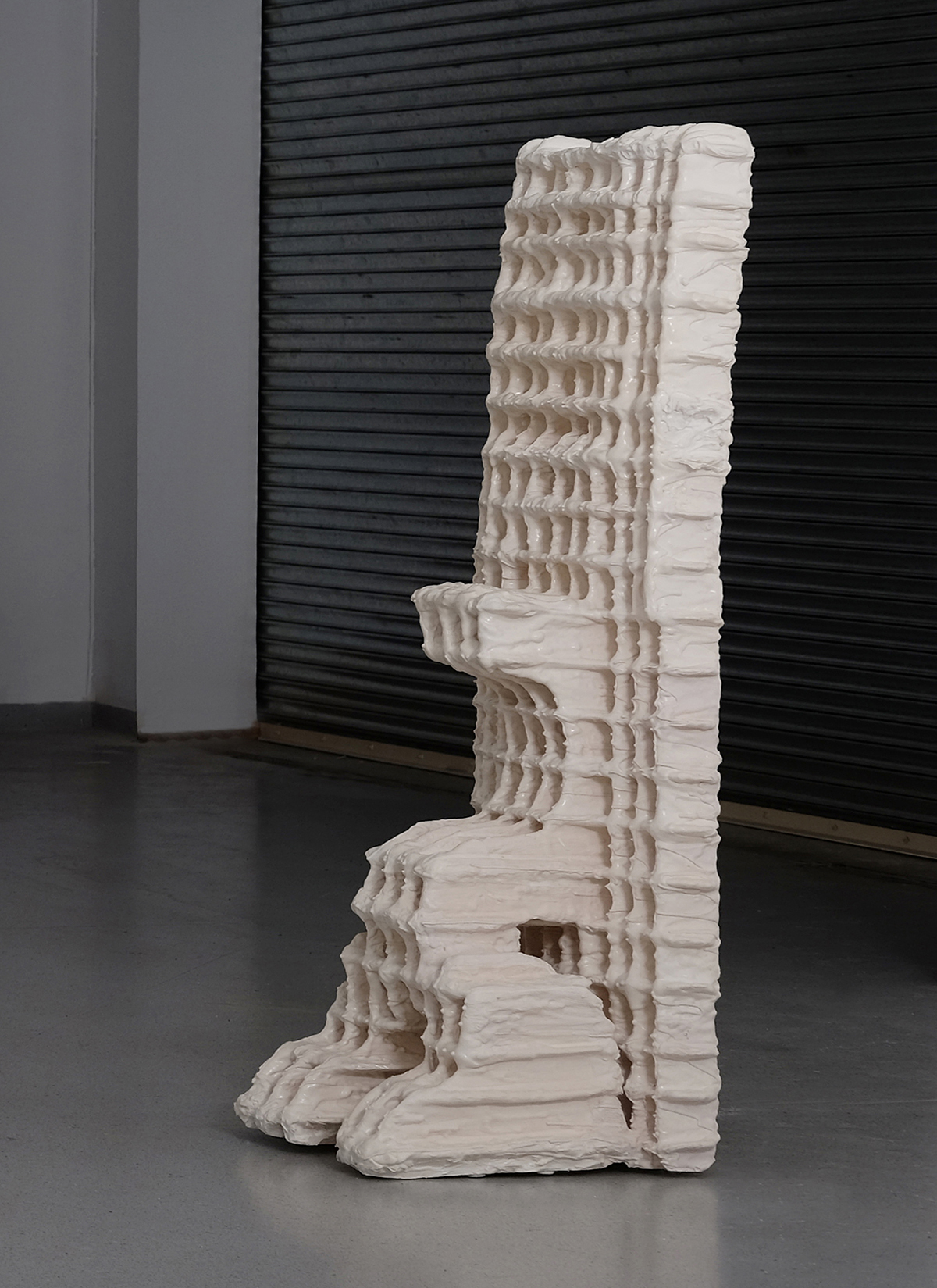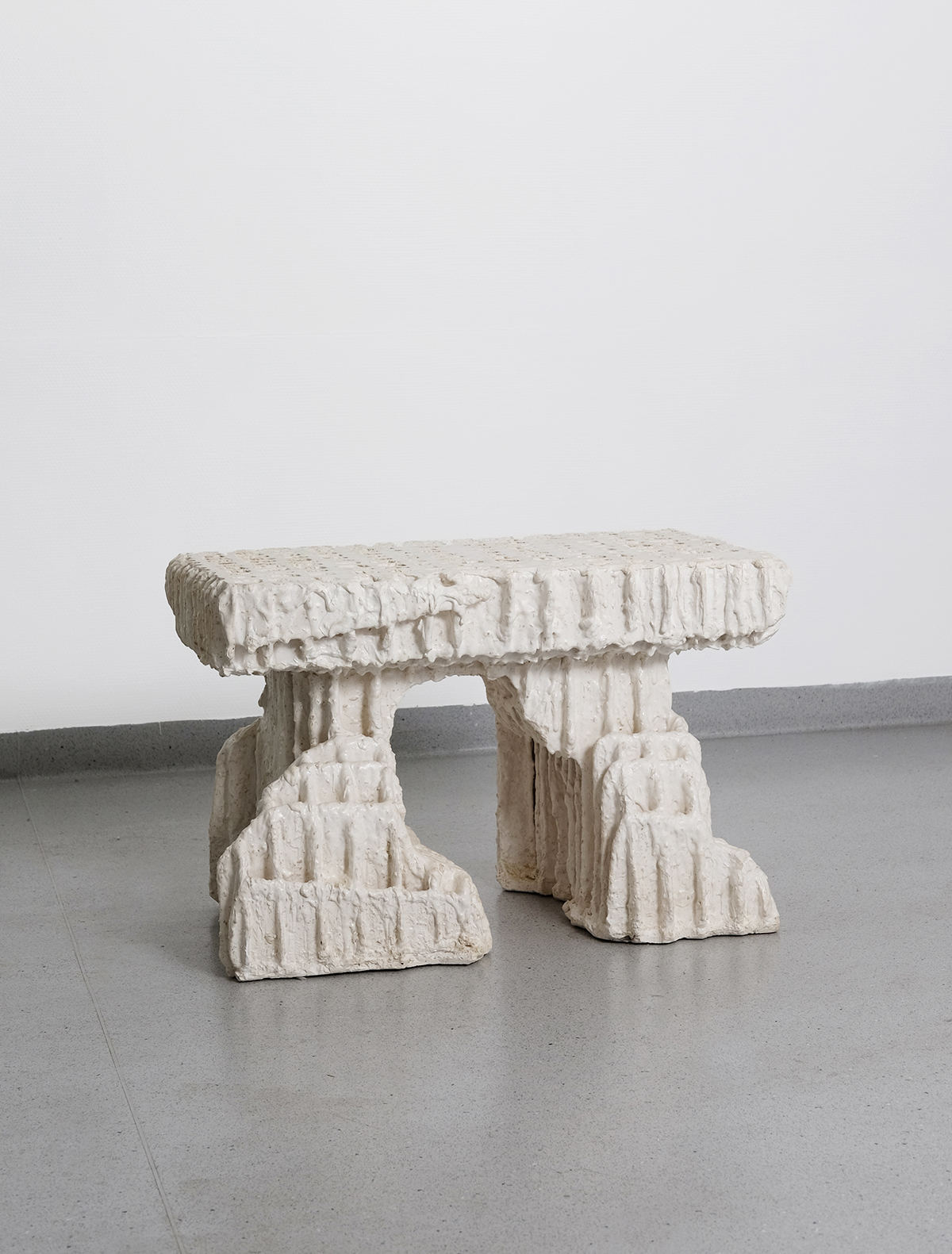 Last fall, we introduced you to the Oslo exhibition space Pyton; this month trio of designers behind it presents a new concept by Oslo-based designer Nebil Zaman, whose objects combine ancient traditions and digital ideas. Appropriately called .OBJ, the collection sees Zaman downloading freely available 3D files of everyday objects, turning them into grids made from cardboard sheets, and covering the resulting structures with a mix of liquid plaster, glue, and wood shavings, creating a wholly new visual identity.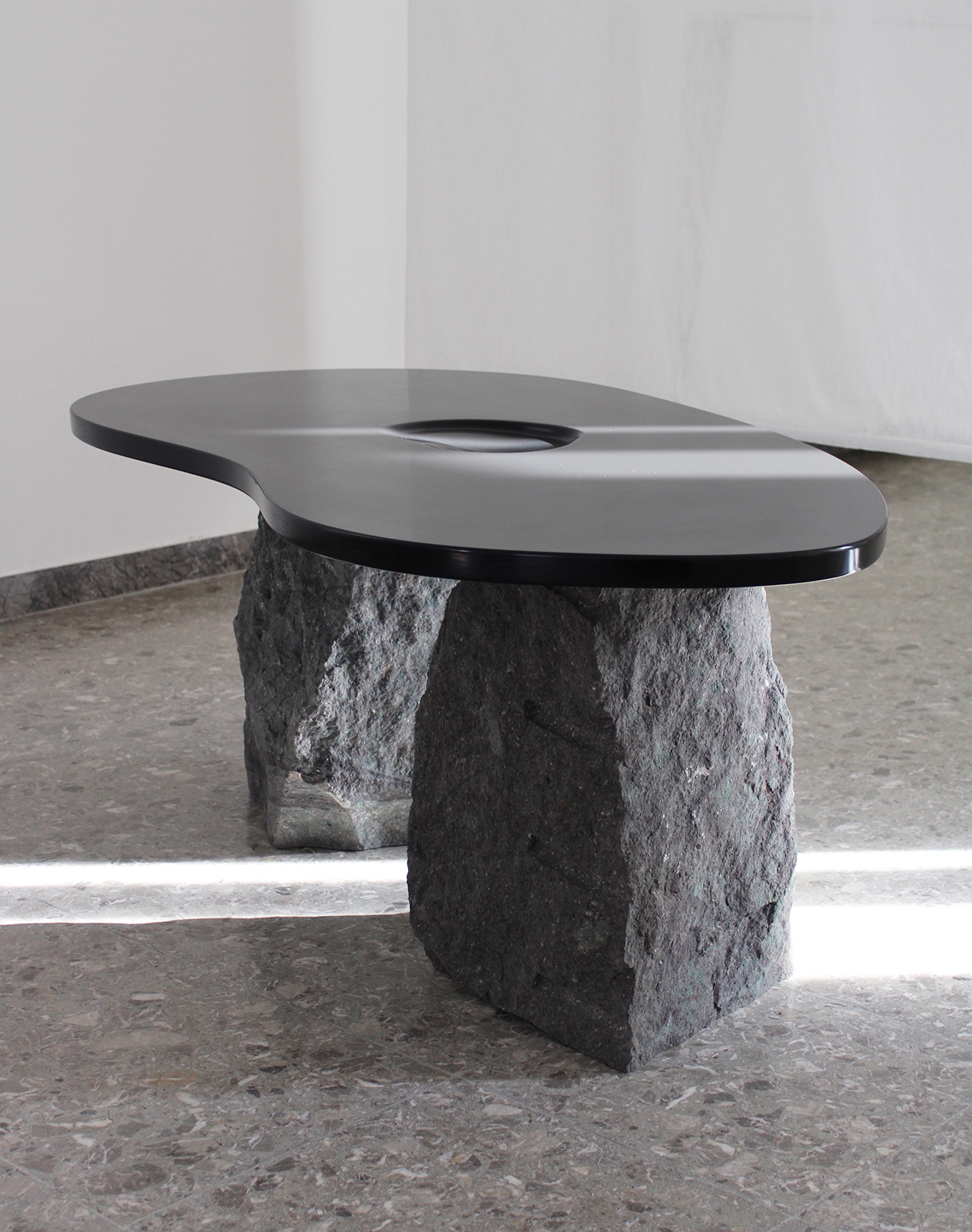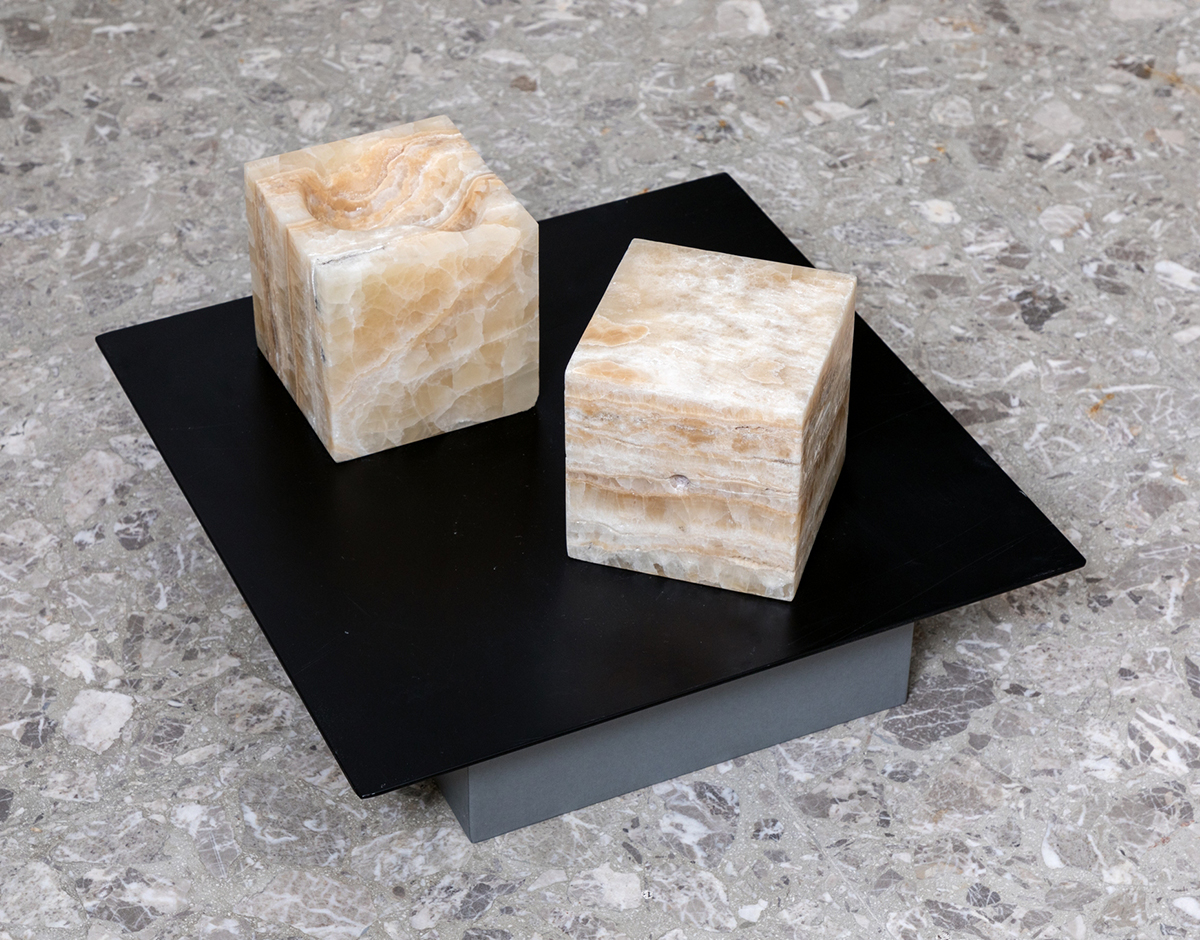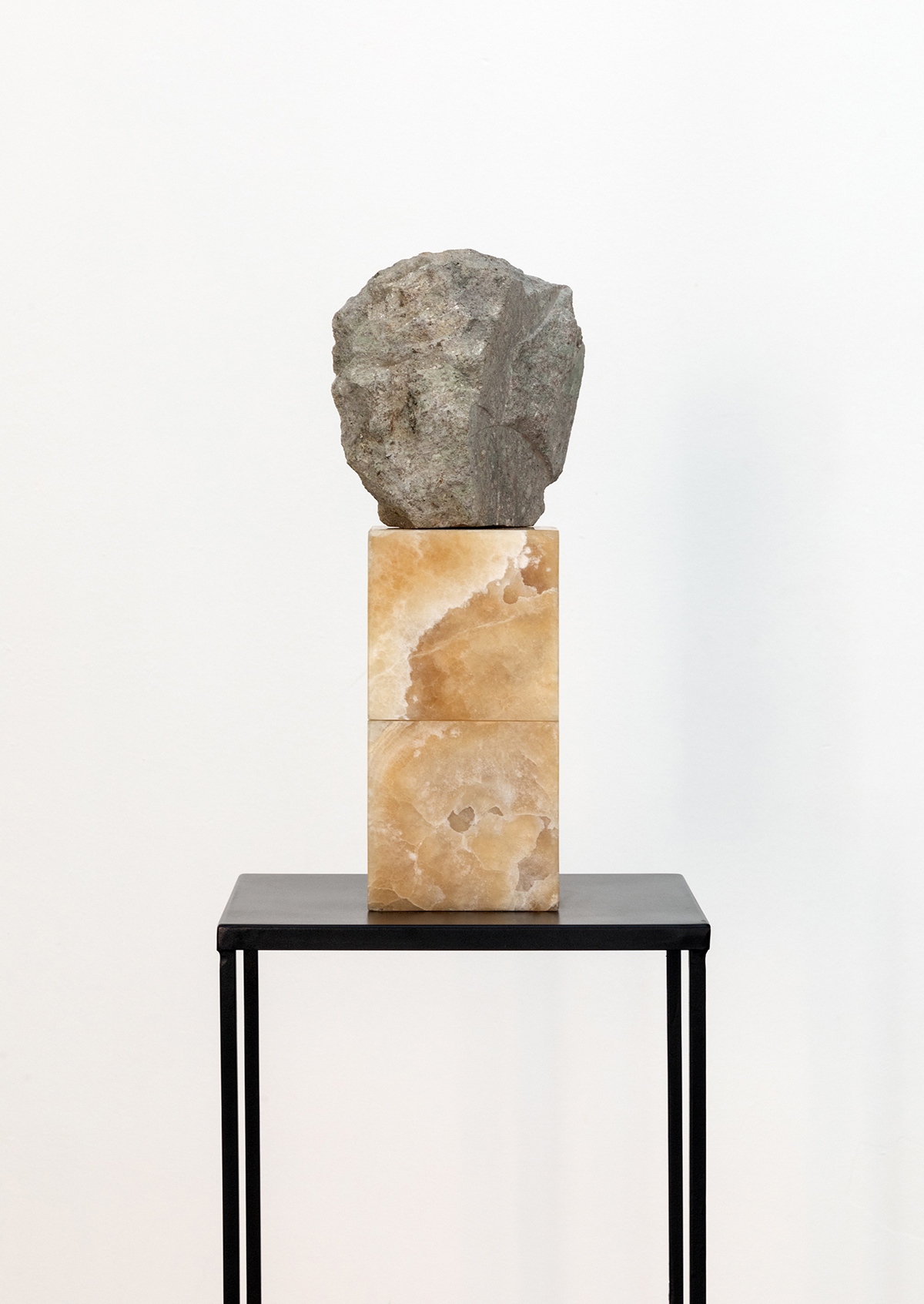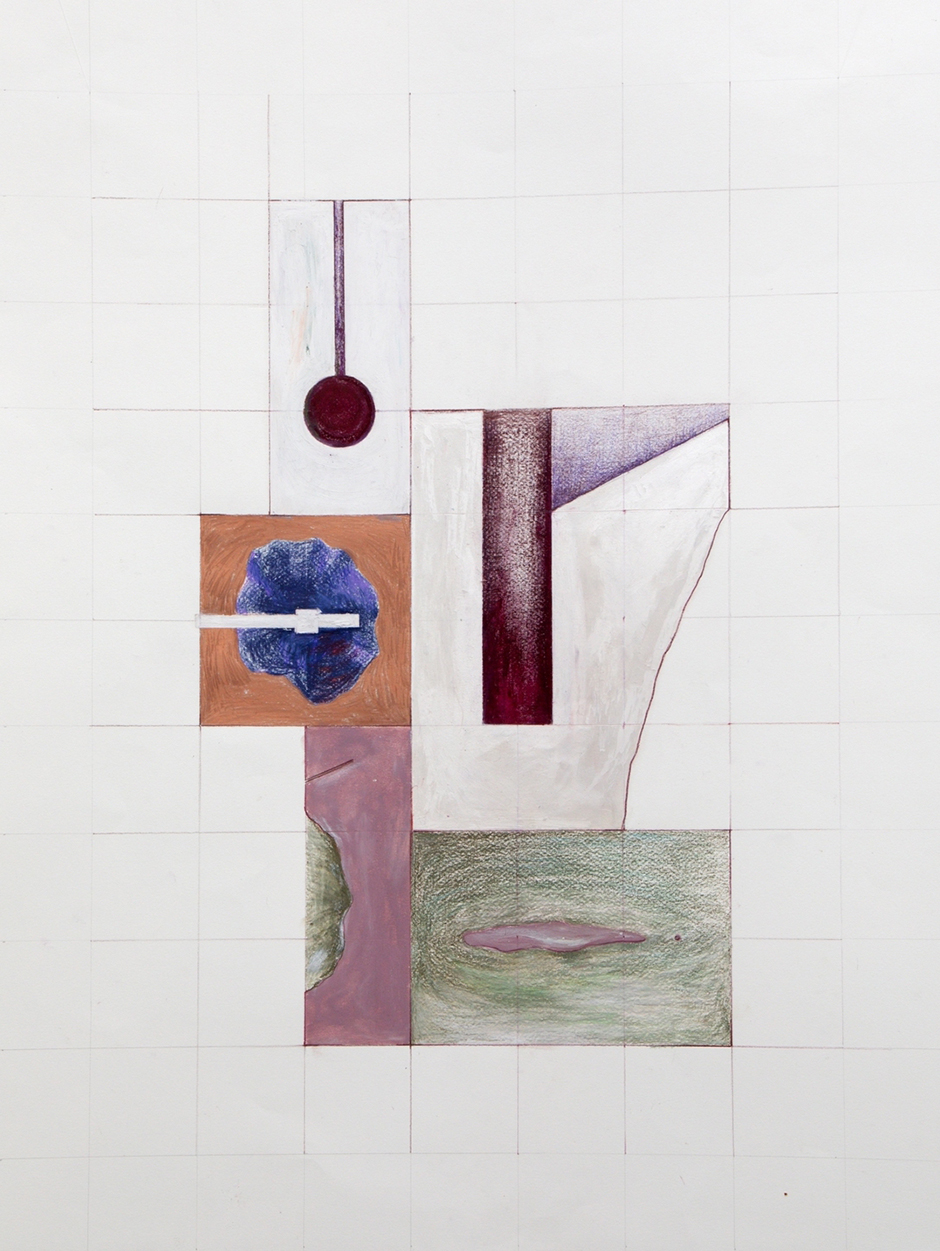 At SWING Design Gallery outside of Naples is a new exhibition by the Danish-Italian art and architecture studio, Ghezzi Agerskov. Called Rituals of Gathering, the show explores the difference between a habit and ritual via objects around which we gather — boxes, candles, firepits, tables, incense holders, and more. The primary material of the exhibition is "tufo" — a green stone with purple veining mined from the island of Ischia, where Ghezzi Agerskov's studio is based.
Discoveries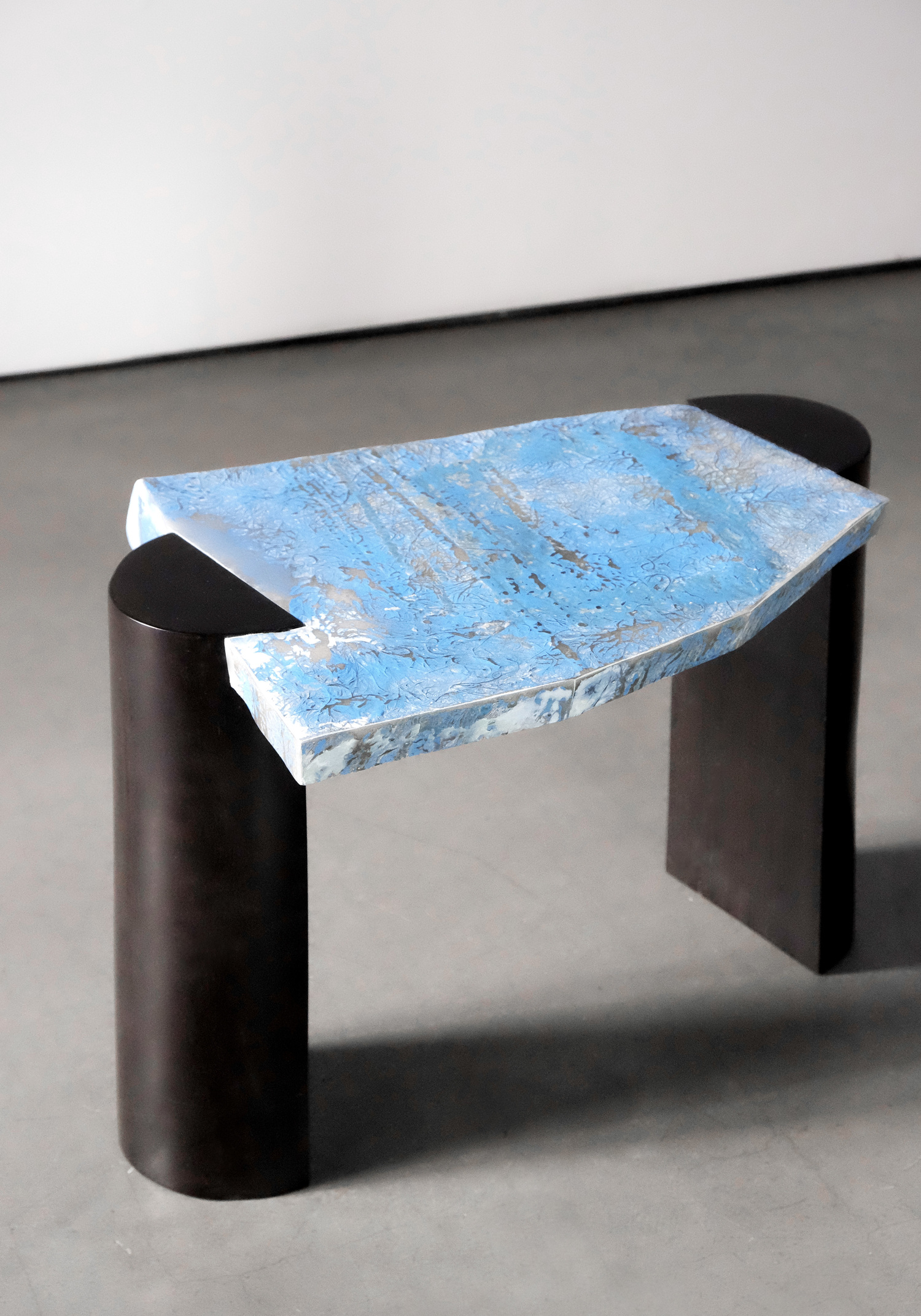 Honestly can't figure out much about this new table by Italian designer Vincenzo De Cotiis for Carpenters Gallery besides that it's made from hand-painted recycled fiberglass and ebony, but it sure is a beauty.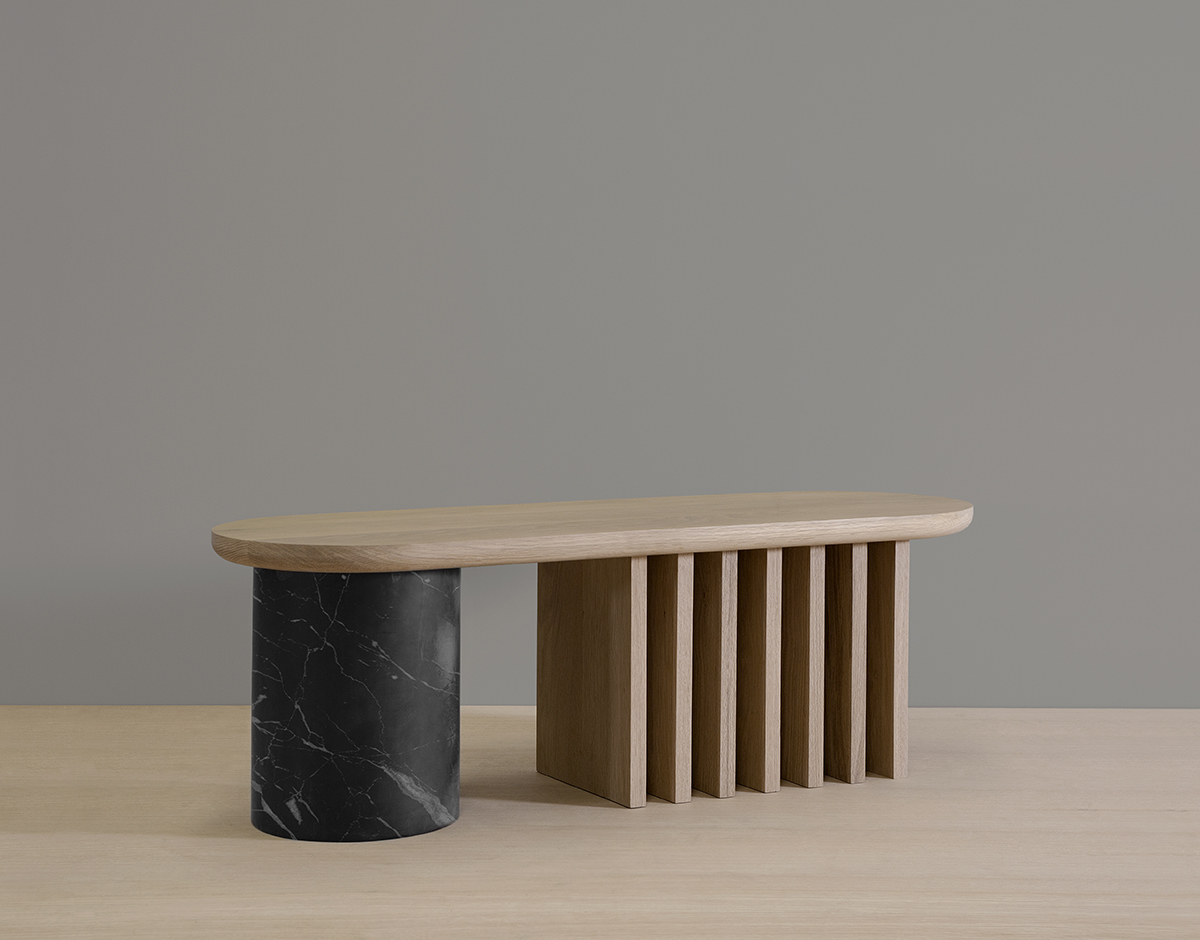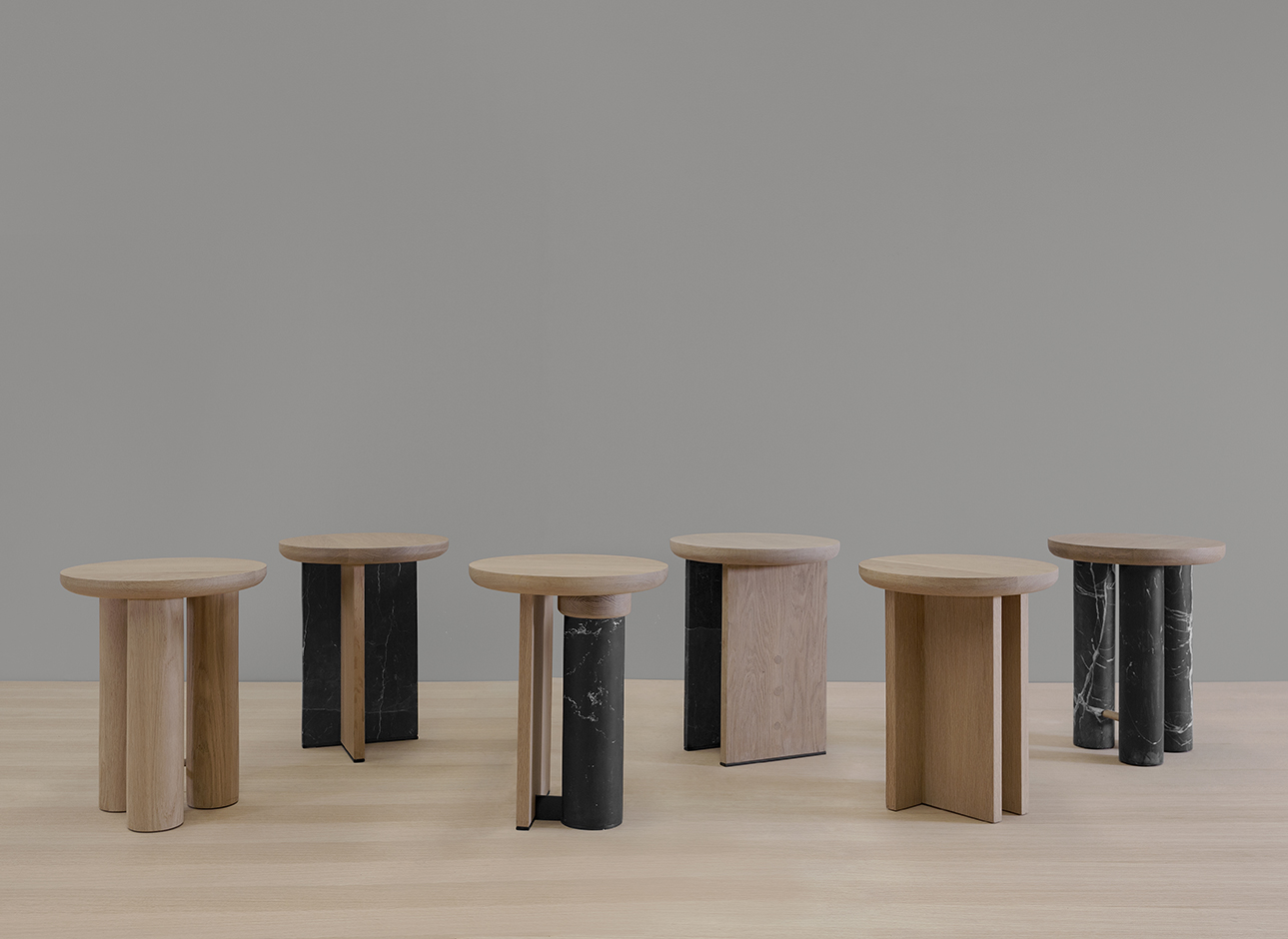 A nice submission from Breuer Studio in Mexico City — Antropología, a collection of tables and benches pairing American oak with black marble and designed by Raul De la Cerda, who was inspired by the forms of prehistoric pieces found inside the city's National Museum of Anthropology.