02.20.21
Week of February 15, 2021
A weekly Saturday recap to share with you our favorite links, discoveries, exhibitions, and more from the past seven days. This week: a Disneyland-inspired renovation, Gaudí-inspired floor lamps, and a can't-miss wallpaper collaboration by a dream duo.
Links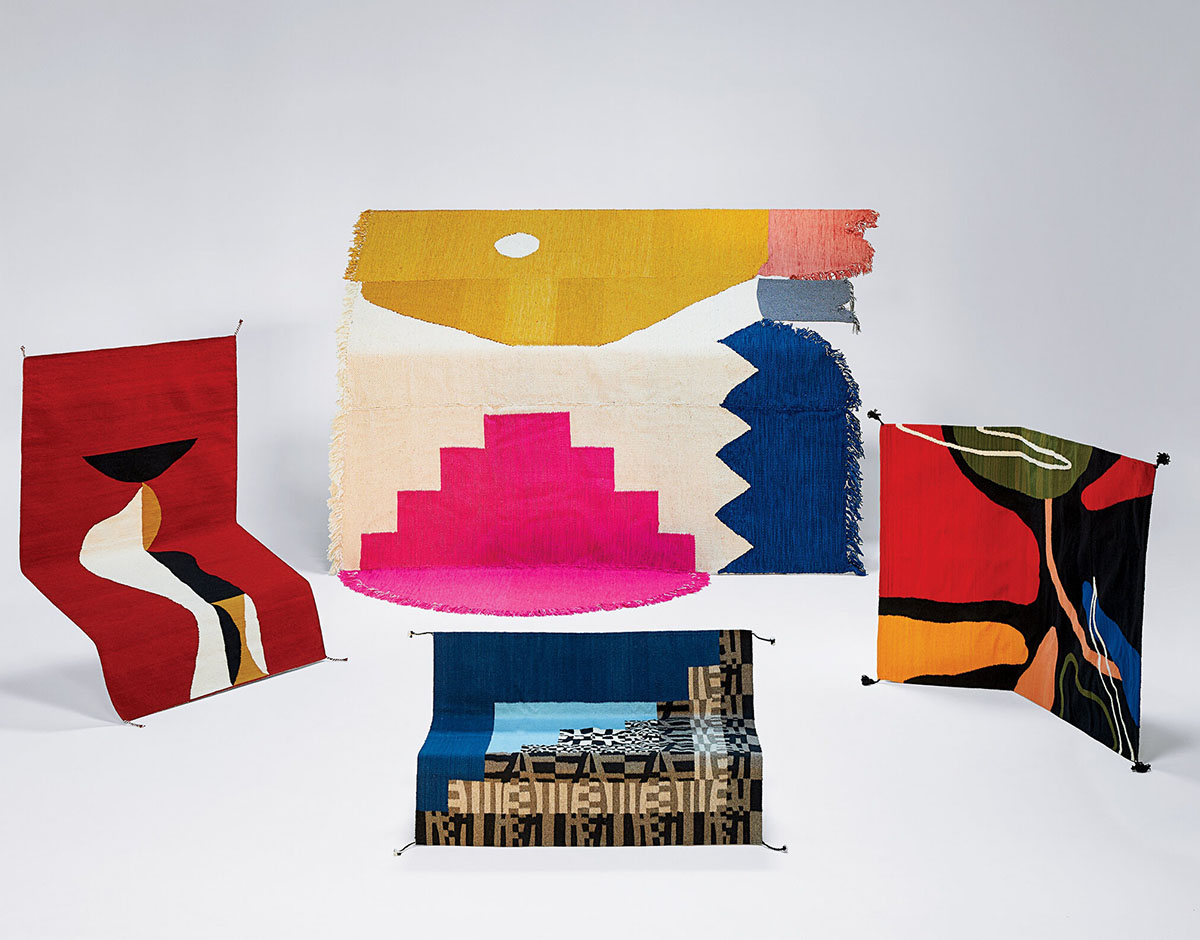 This week, T Magazine took a deep dive into the modern history of Mexican textiles, drawing a line from the traditional weavers that inspired Anni and Joseph Albers to contemporary designers and brands like Rrres Studio, Mestiz, Phigmento and M.A. The results are predictably stunning, especially the multi-textured, collage-like Mestiz rugs by Daniel Valero who works with some of the last remaining serape-weavers in Coahuila.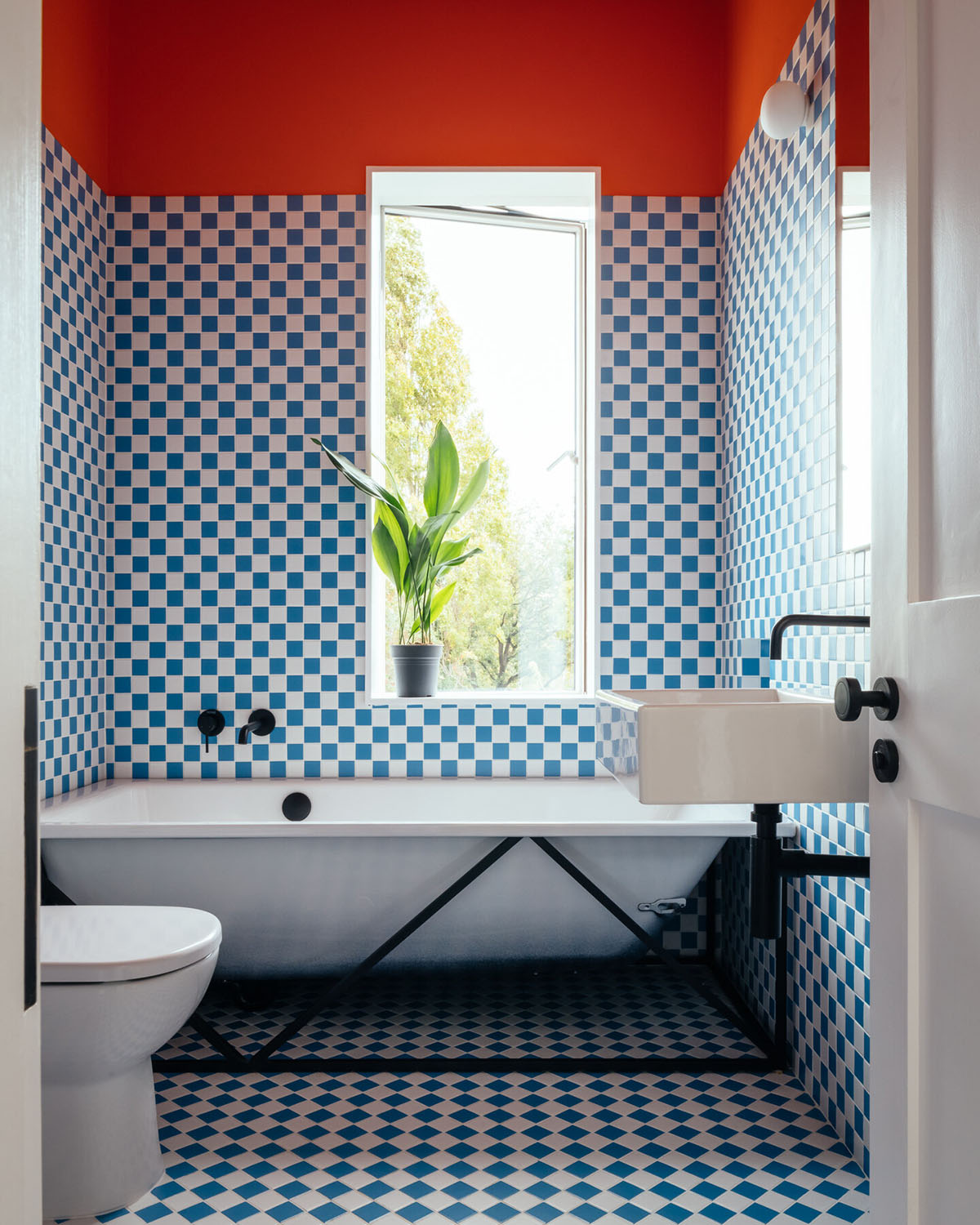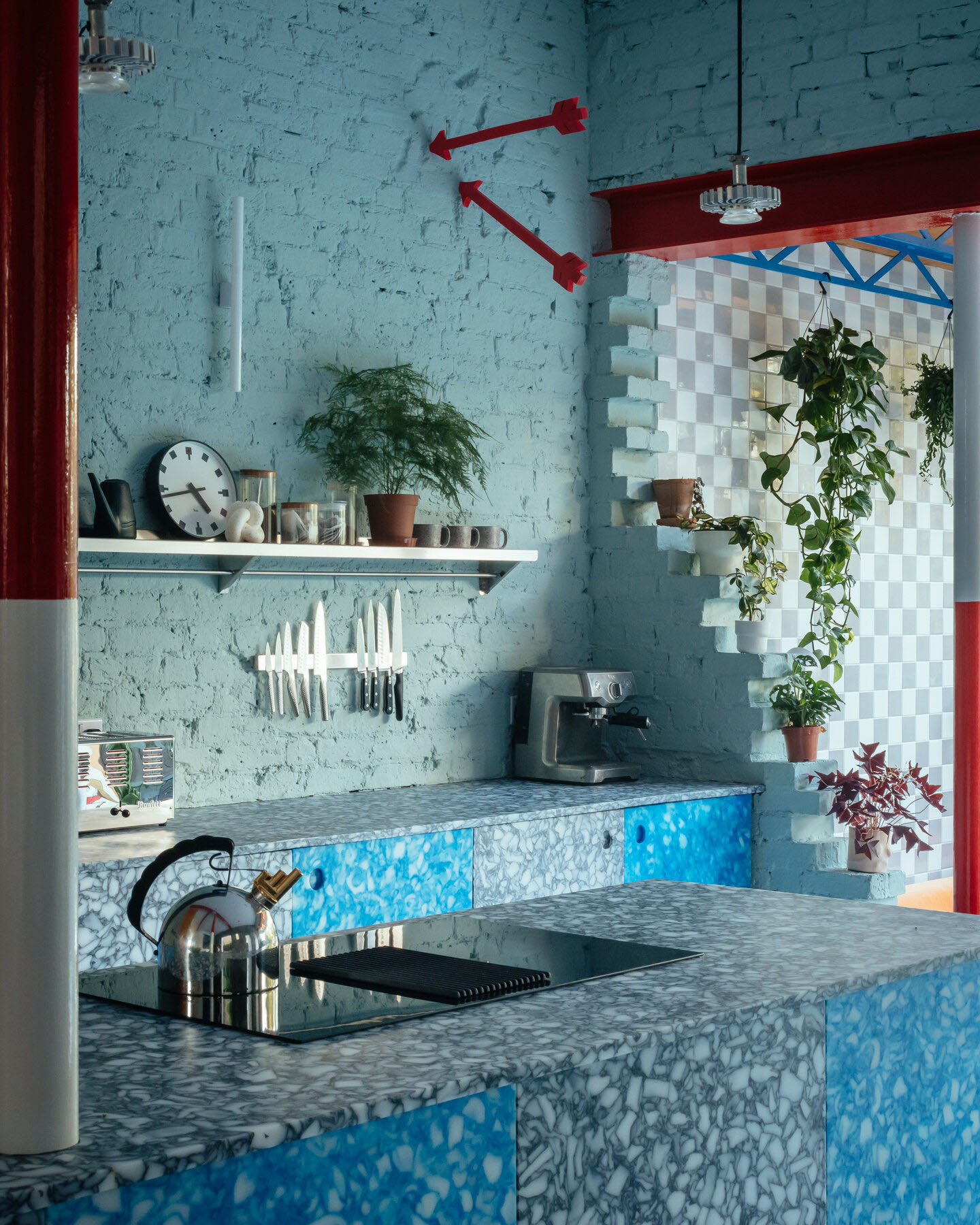 We were blown away by this colorful extension to an Edwardian terrace house we spotted on Clever the other day by CAN, an architecture firm in London. They describe the construction of the mountain-shaped parapet as inspired by Disneyland's Matterhorn Bobsled ride and the partially demolished kitchen wall (above) as a nod to the film Trainspotting. Needless to say, there's a lot going on there, but we like it.
Discoveries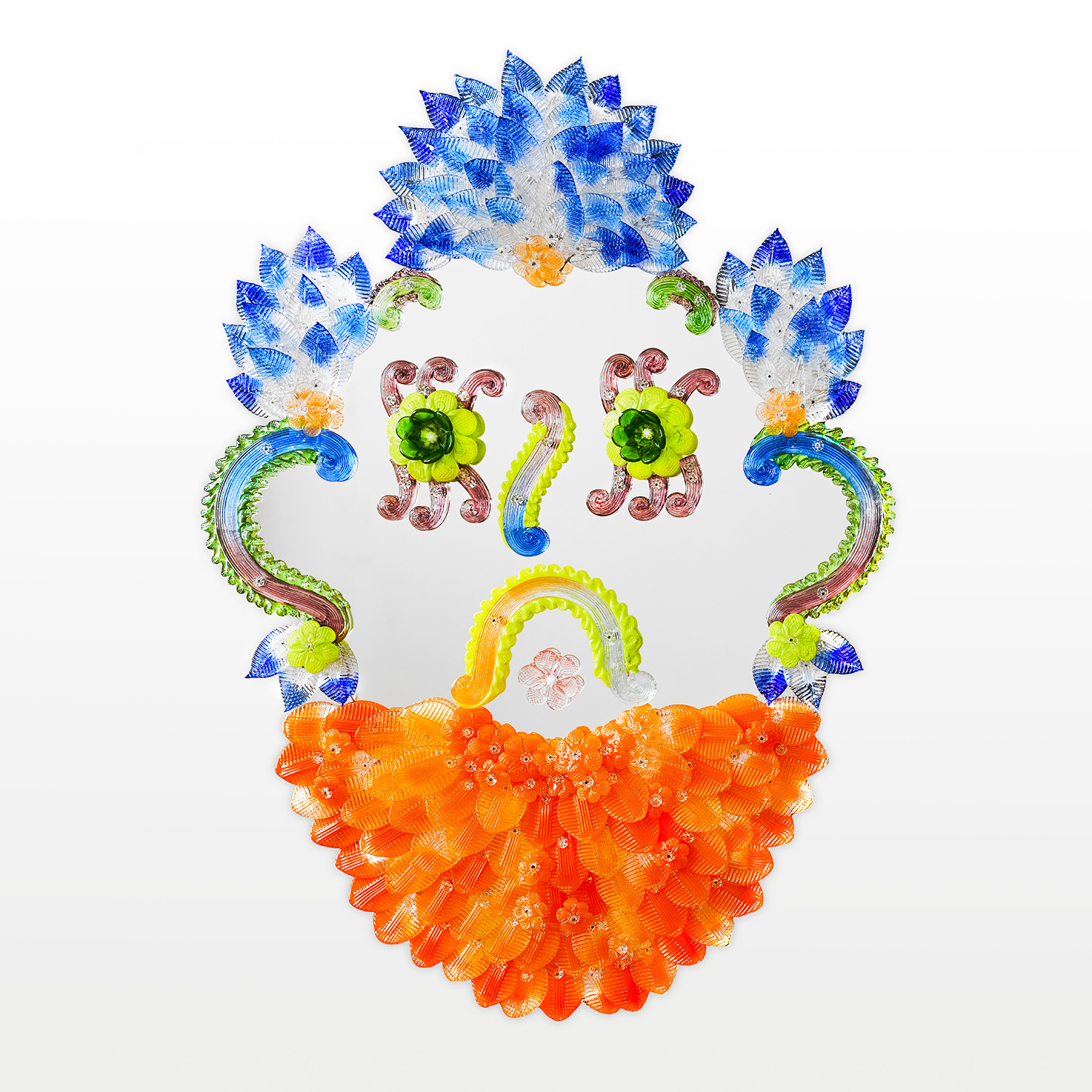 Venetian designer Lucia Massari has once again teamed up with mirror artisans Barbini Specchi Veneziani to create a new collection of her glass faces (which you may remember from the Masks show at Seeds during LDF in 2019), this time for Emma Scully Gallery in LA. Inspired by the fruit-faced Renaissance paintings of Giuseppe Arcimboldo, Massari uses "swirls, rosettes, flowers and leaves – some of the most typical elements of craftwork on Venetian mirrors – in the place of beards, eyes, noses and hair."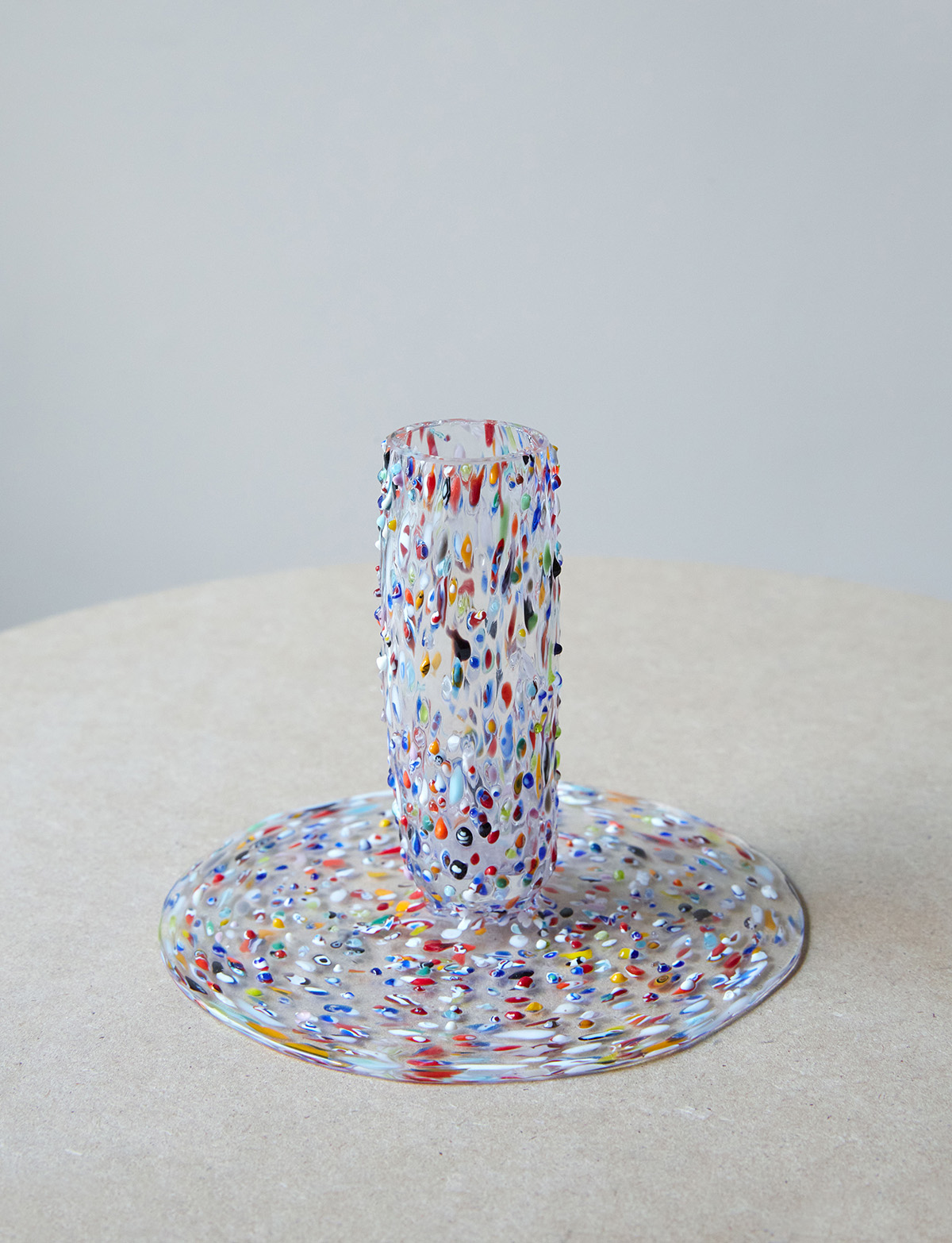 Another project coming from Venice is by Stockholm and Milan-based NAVET, who have just launched a new collection of glass bowls and candlesticks made with artisans in Murano. Using filigrana glass cane and murrine glass bead techniques, the resulting objects wouldn't look out of place in a candy store. Navet presented the objects at an exhibition, Navet & Friends, that just wrapped up in Stockholm, alongside work from a selection of Italian and Swedish designers.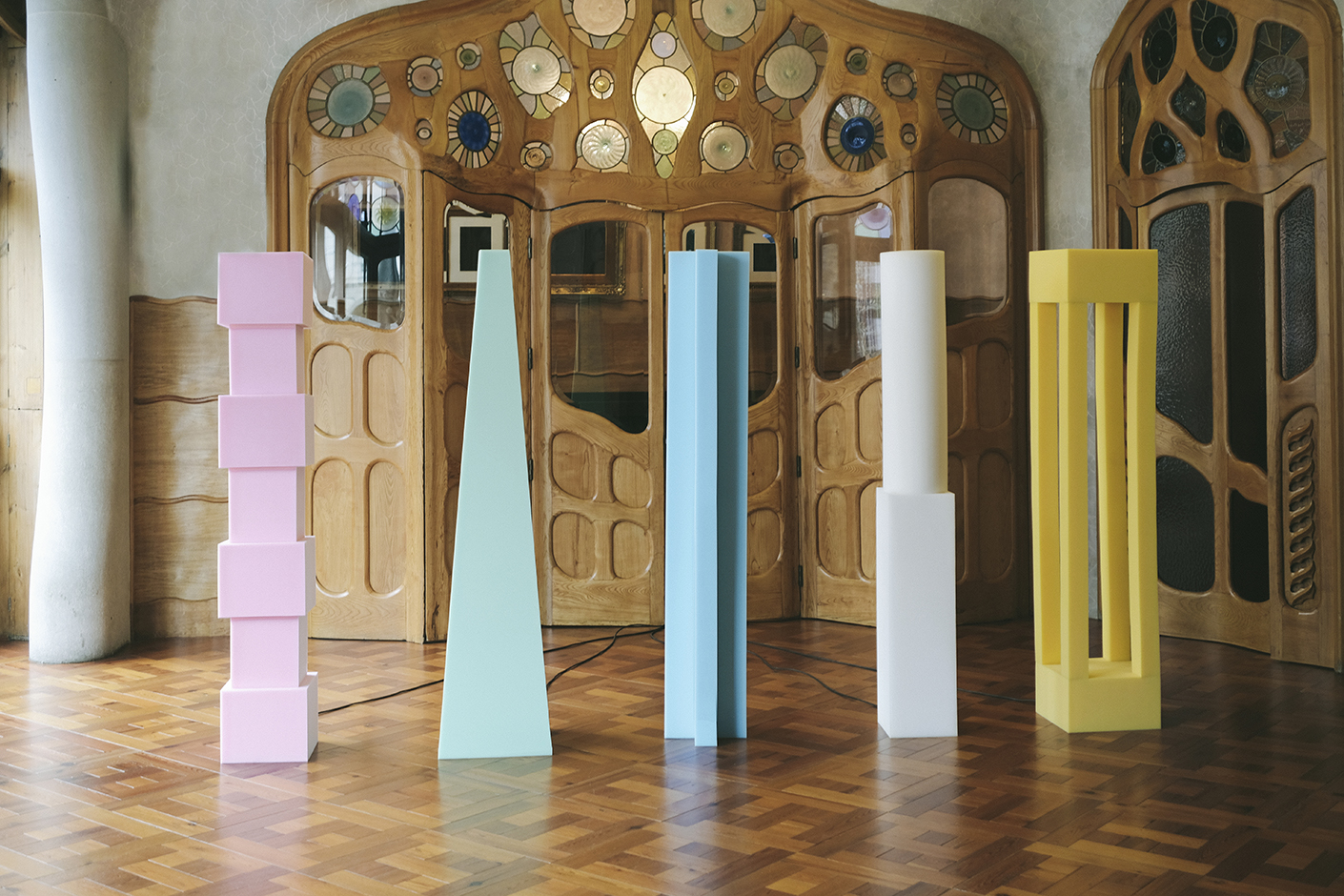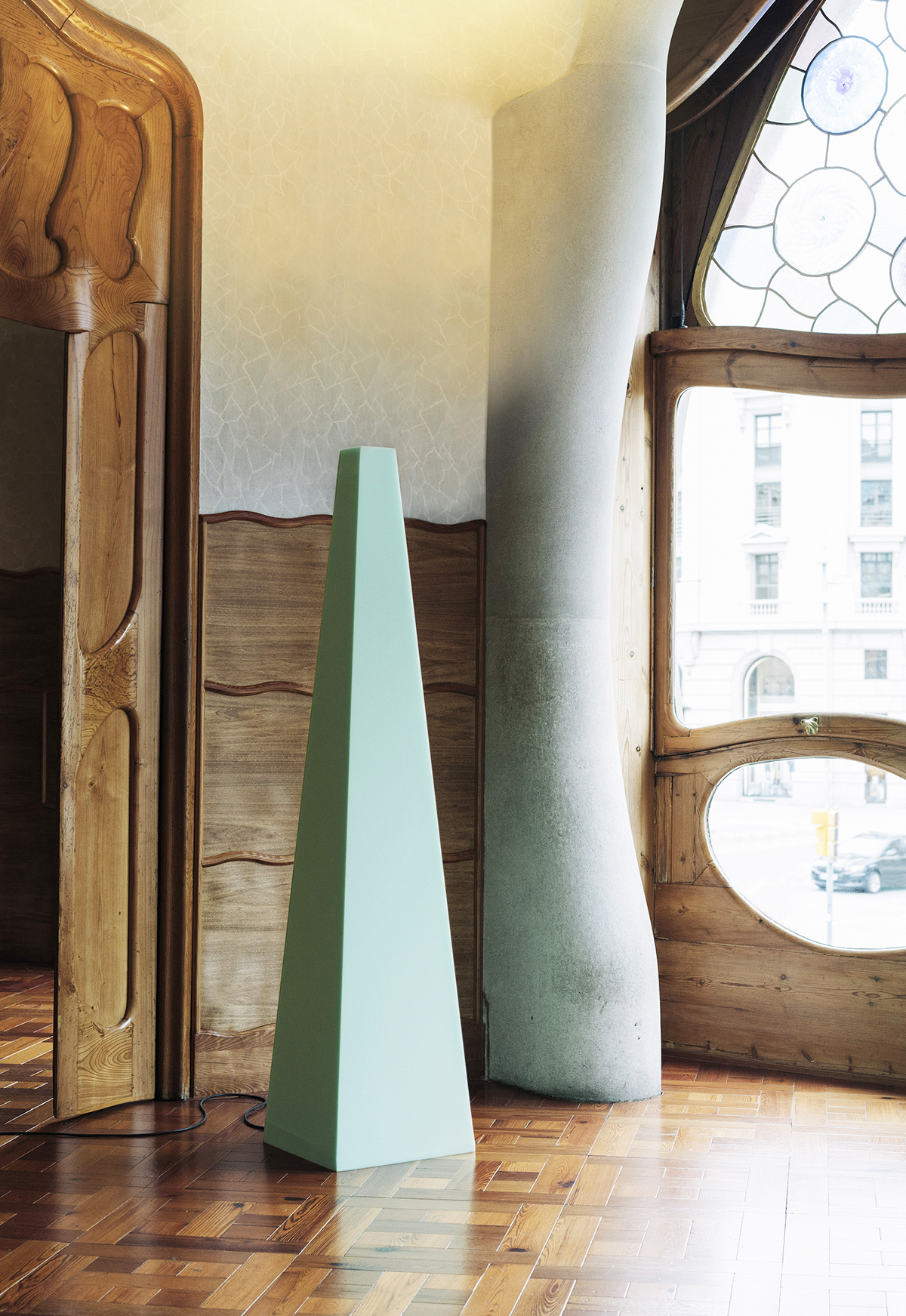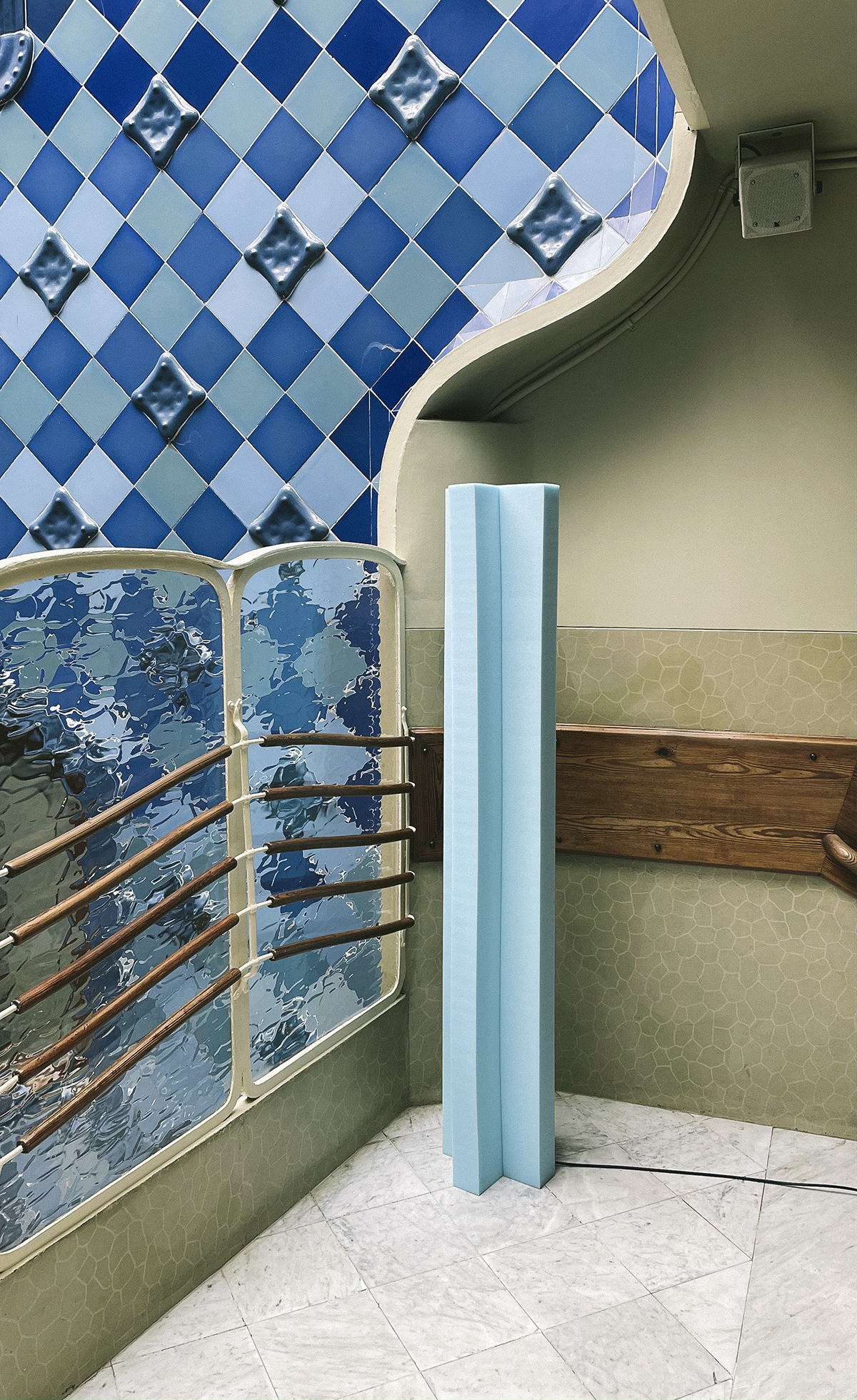 Floor lamps never get be to be much fun, do they? These pastel totems by Max Enrich certainly buck that trend. The lamps are made of simple upholstery foam and were designed as a foil to the noble materials found throughout their namesake, Antonio Gaudi's Casa Batlló in Barcelona.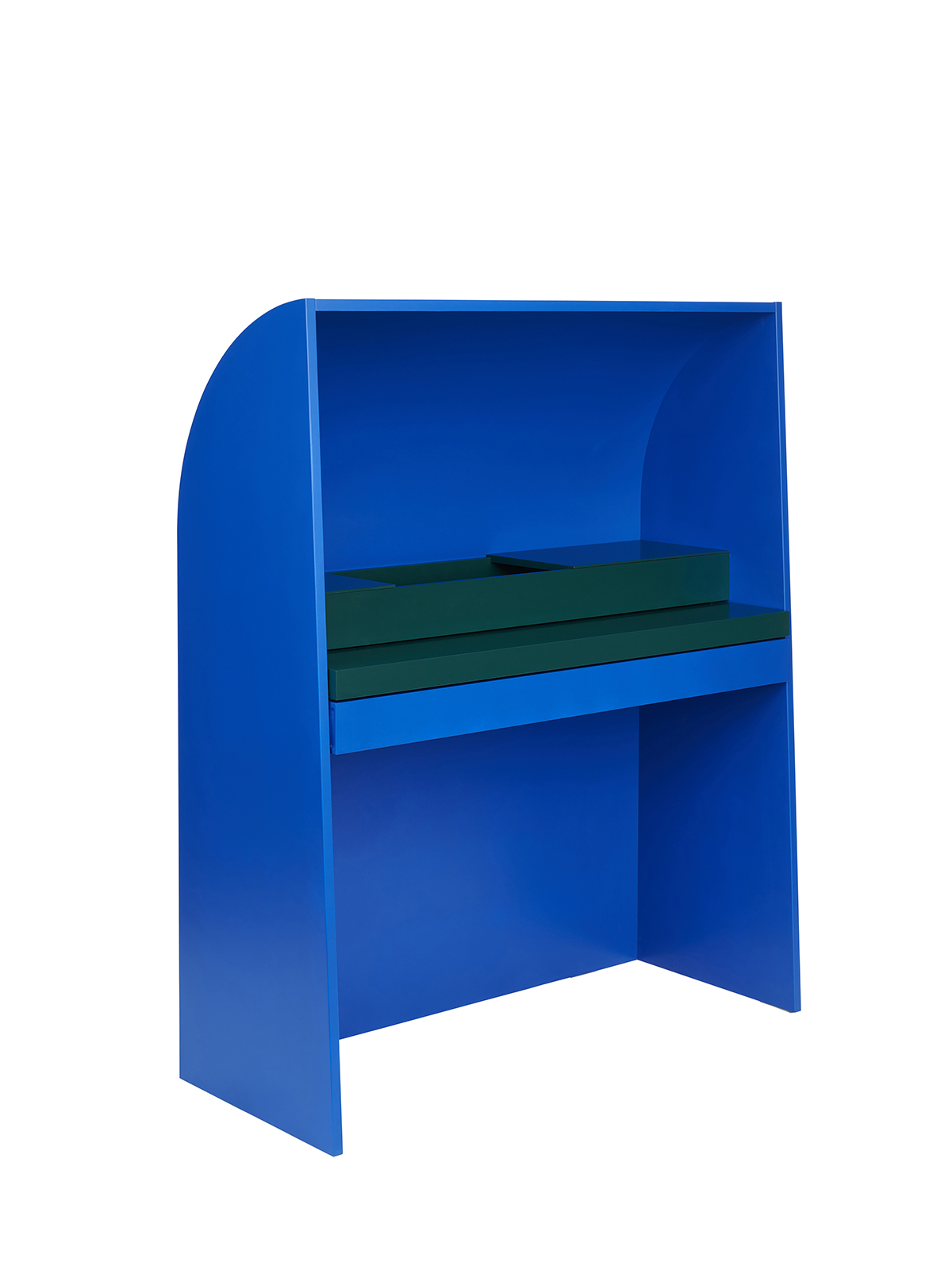 We love a good bureau, especially now that we're all working from home in our tiny apartments. It's the perfect piece of compromise furniture. Is it a desk? Is it a cabinet? Why not both! Schoenbuch's new lacquered wood, color-blocked models by Mathias Hahn are a fun take on the multi-functional typology.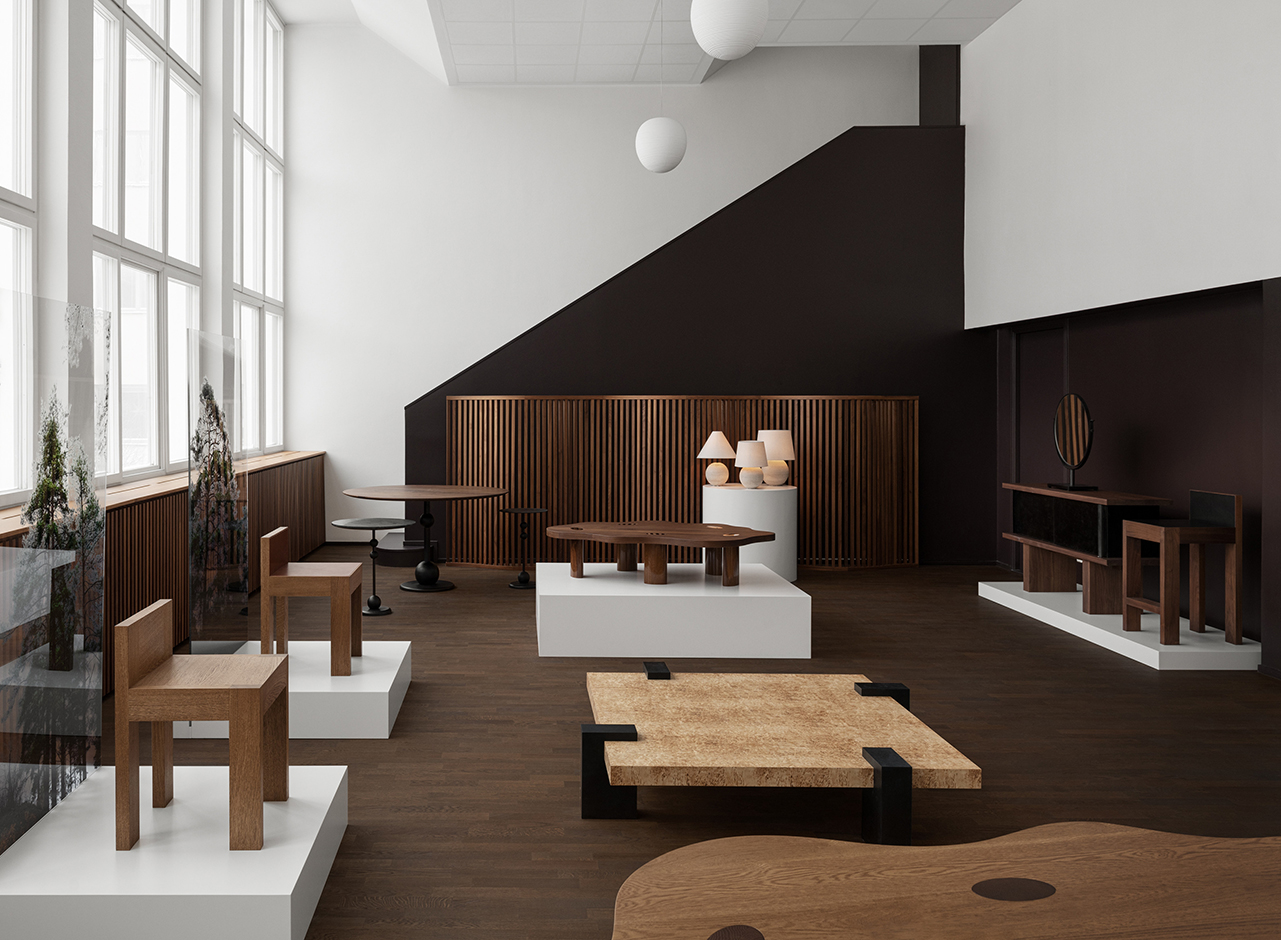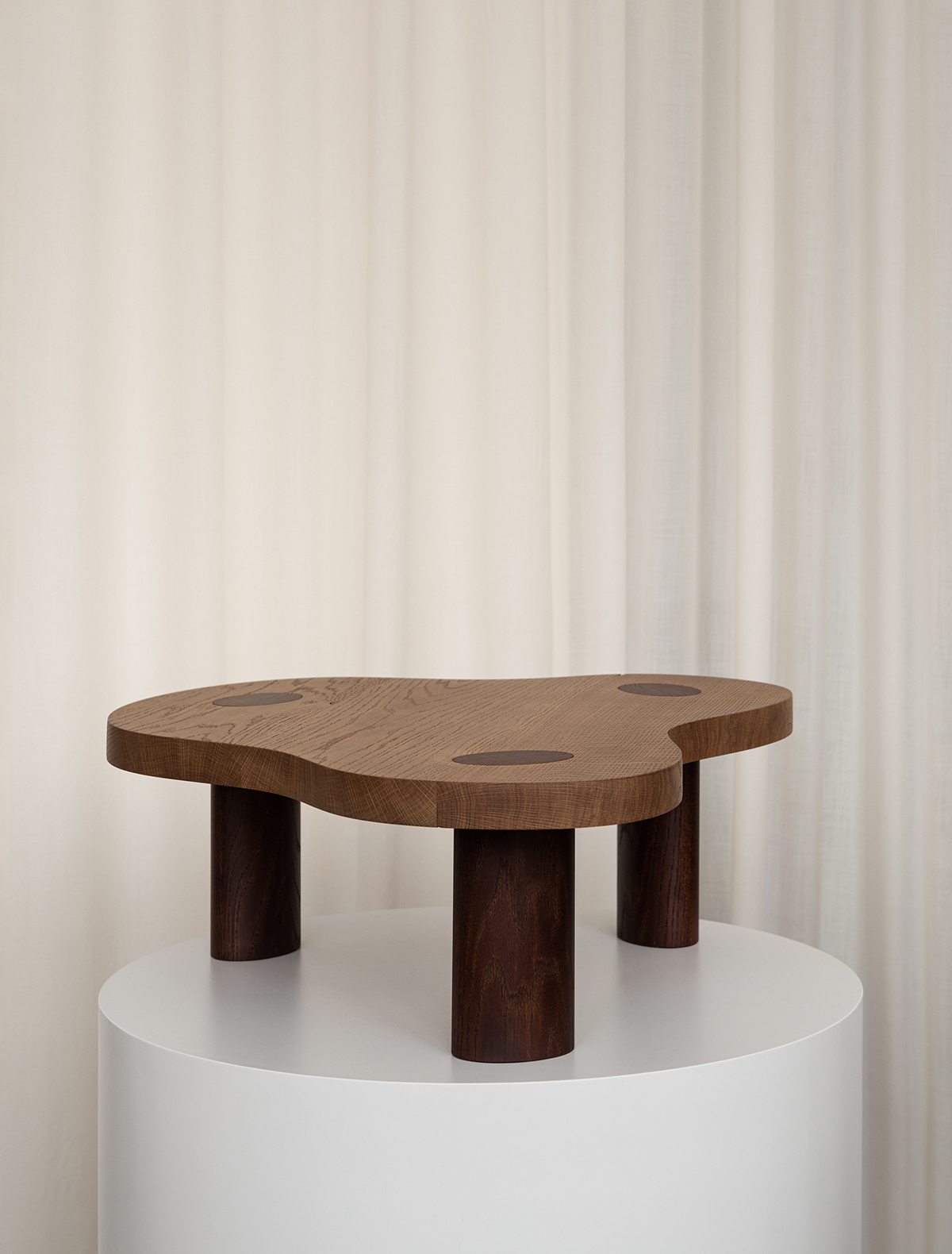 Stockholm Design Week hosted the launch of newly minted design brand, Veermakers, a collaboration between Liljencrantz Design and KFK Cabinet-Makers. We're super into all the contrasting wood textures in the collection, especially that burl coffee table with the (we think) shou sugi ban legs.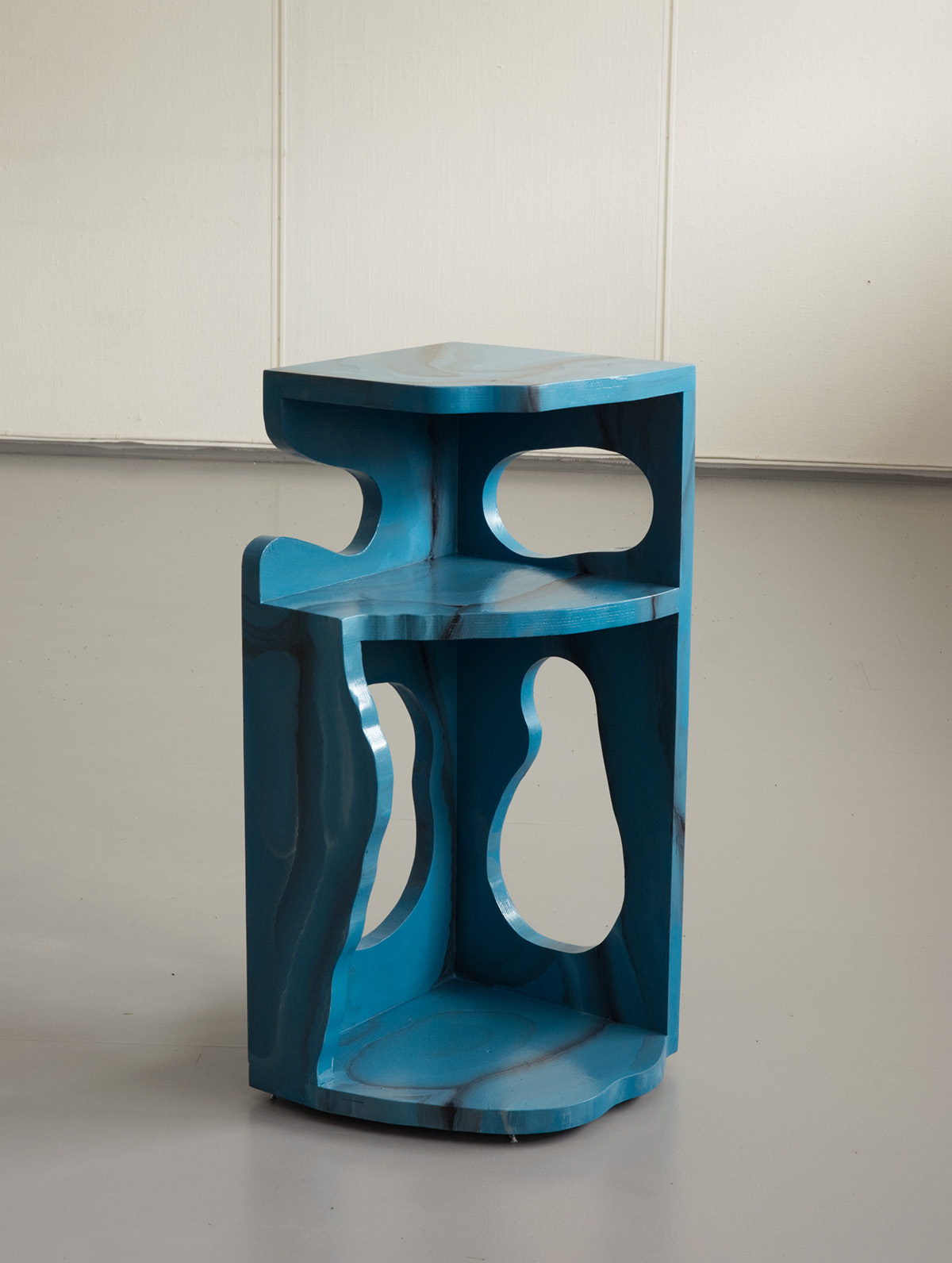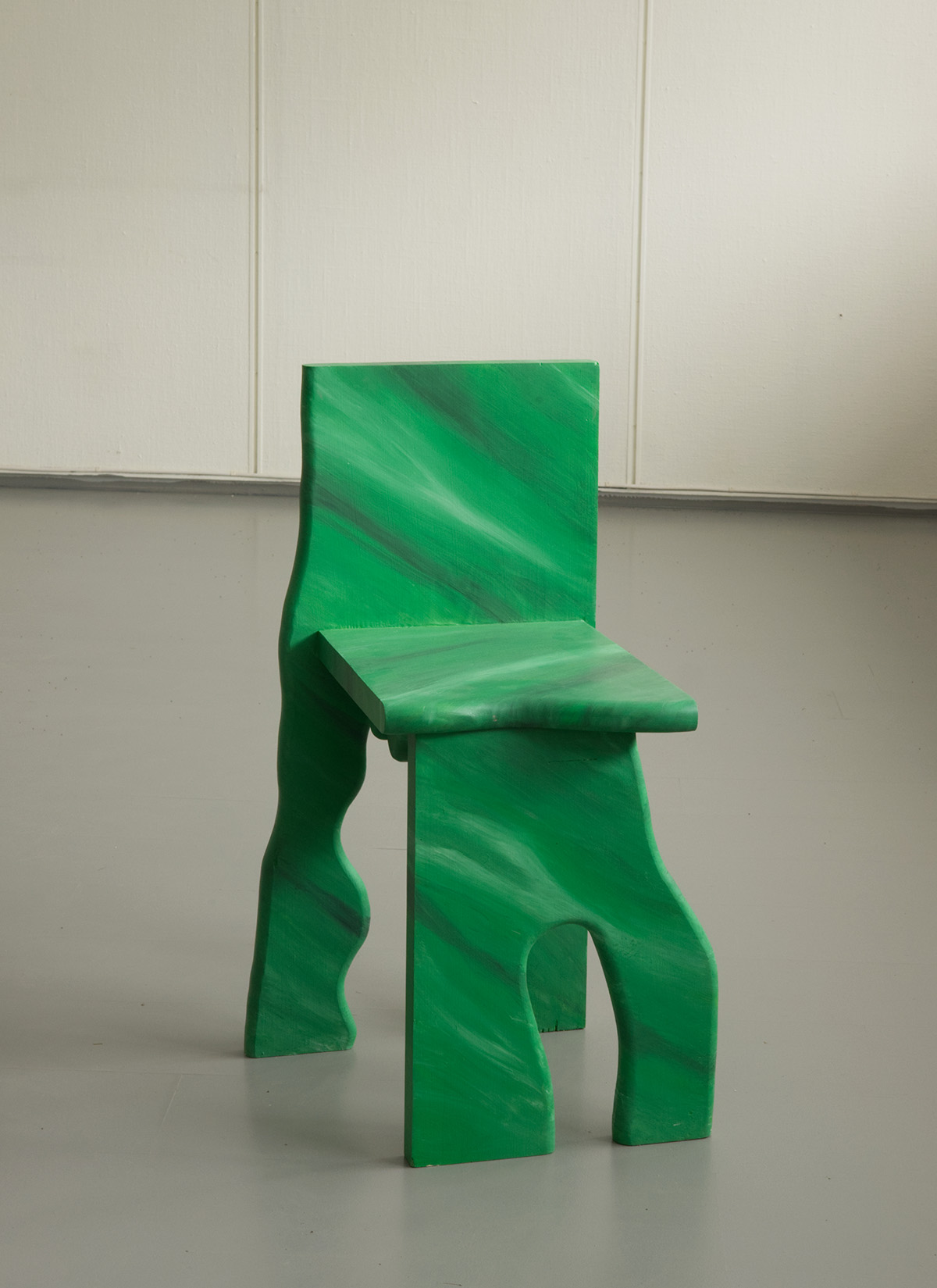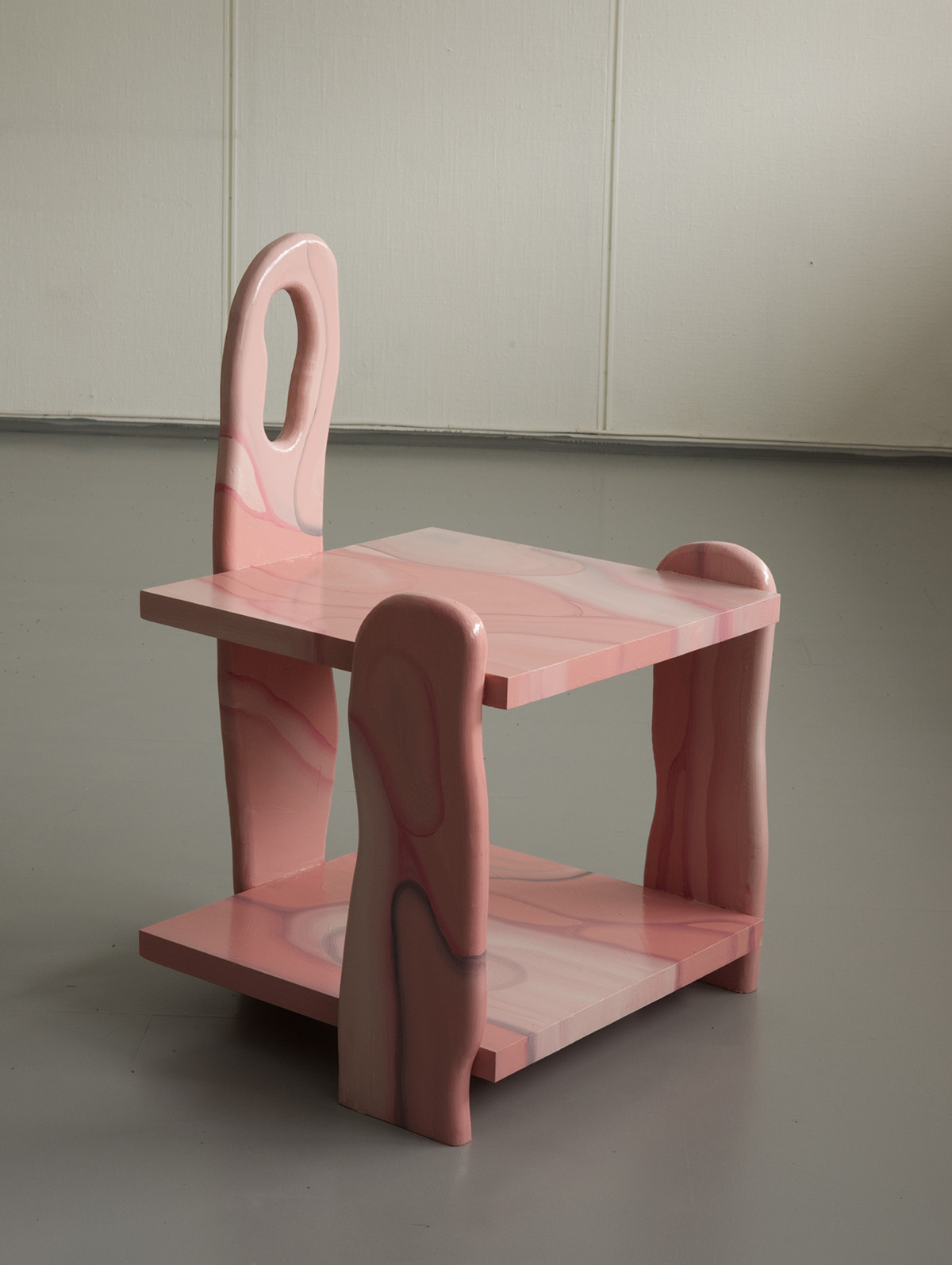 If this is a sign that trompe l'oeil marble is becoming a design trend, then we are 1000% behind it. Let Norwegian designer Henrik Ødegaard's colorfully blobby pieces lead the way.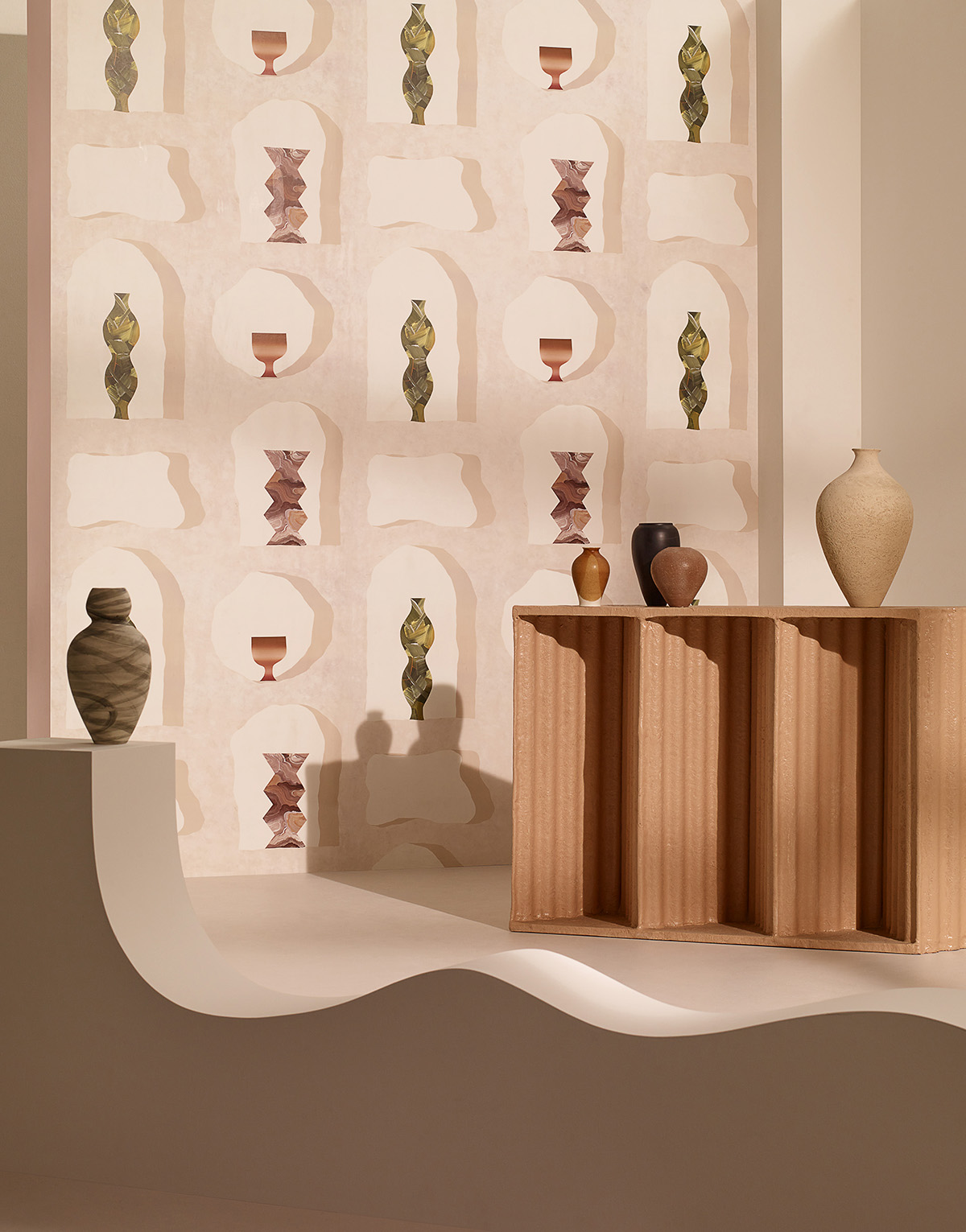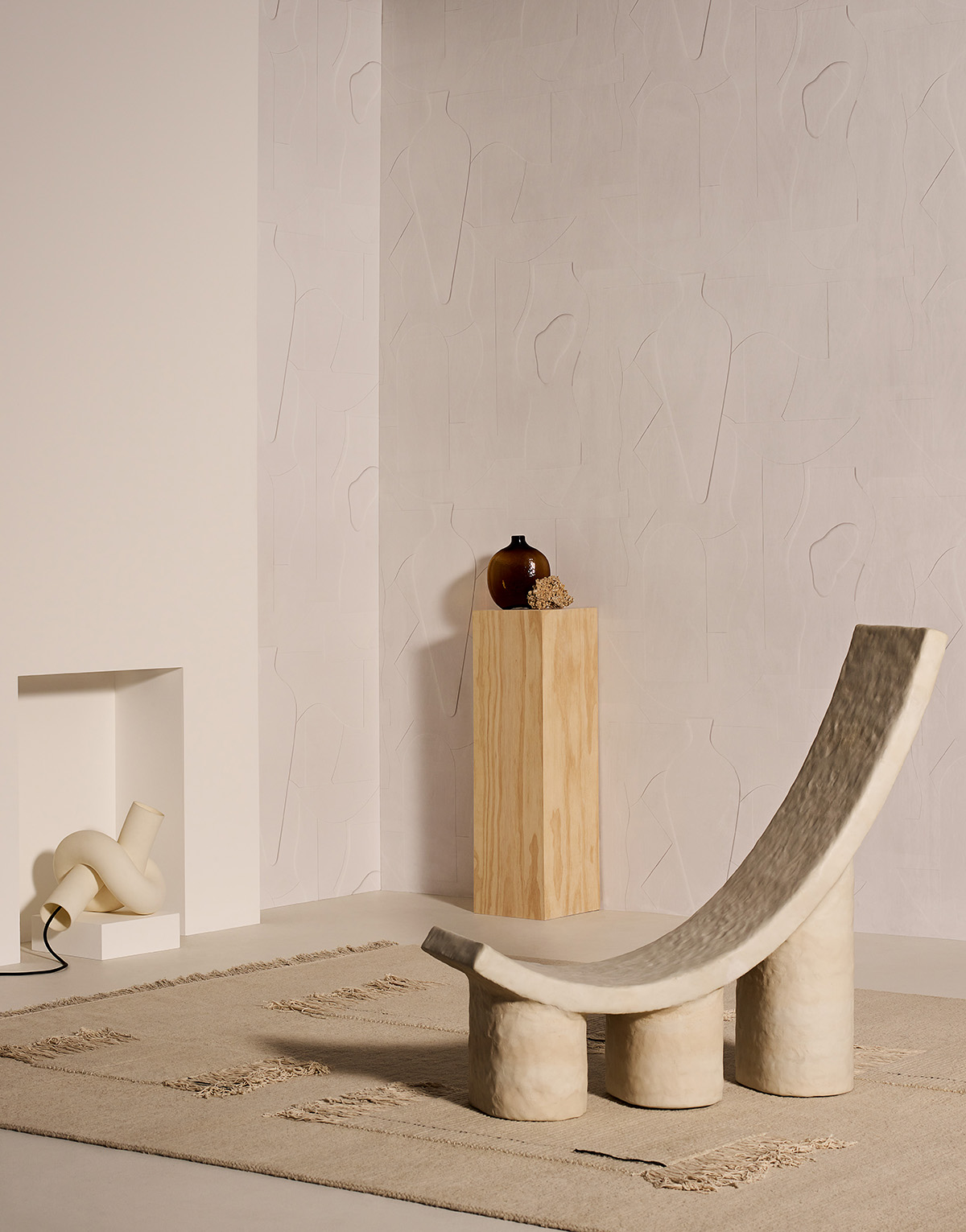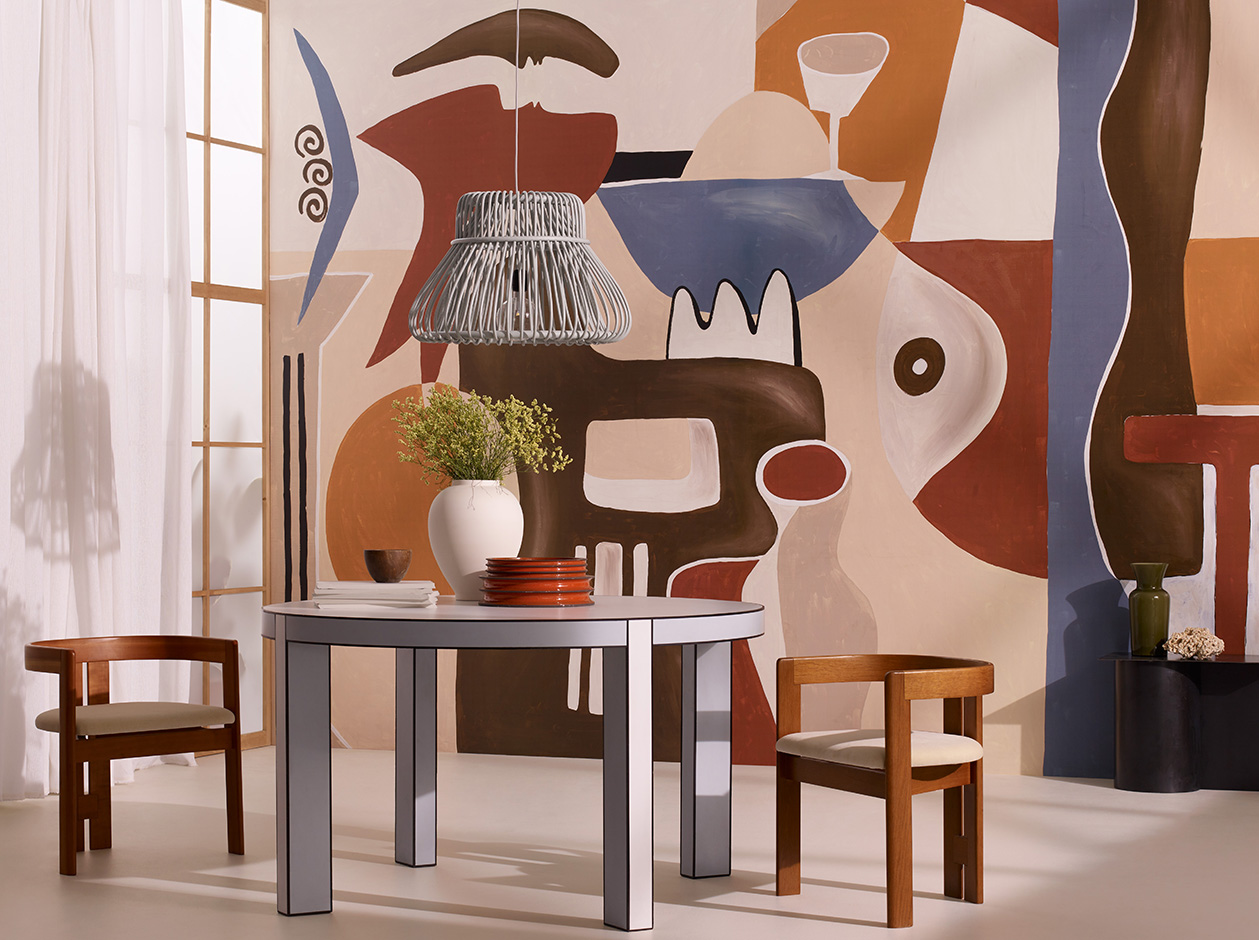 One of our favorite set designers, Milan-based Greta Cevenini, was tapped by French wallpaper brand Asteré to create a series of mise-en-scenes for Garance Vallée's new line. Naturally, it's a perfect match and now we're imagining some far-flung Mediterranean hotel done up by the pair. Can someone make that happen for post-pandemic life?
Exhibitions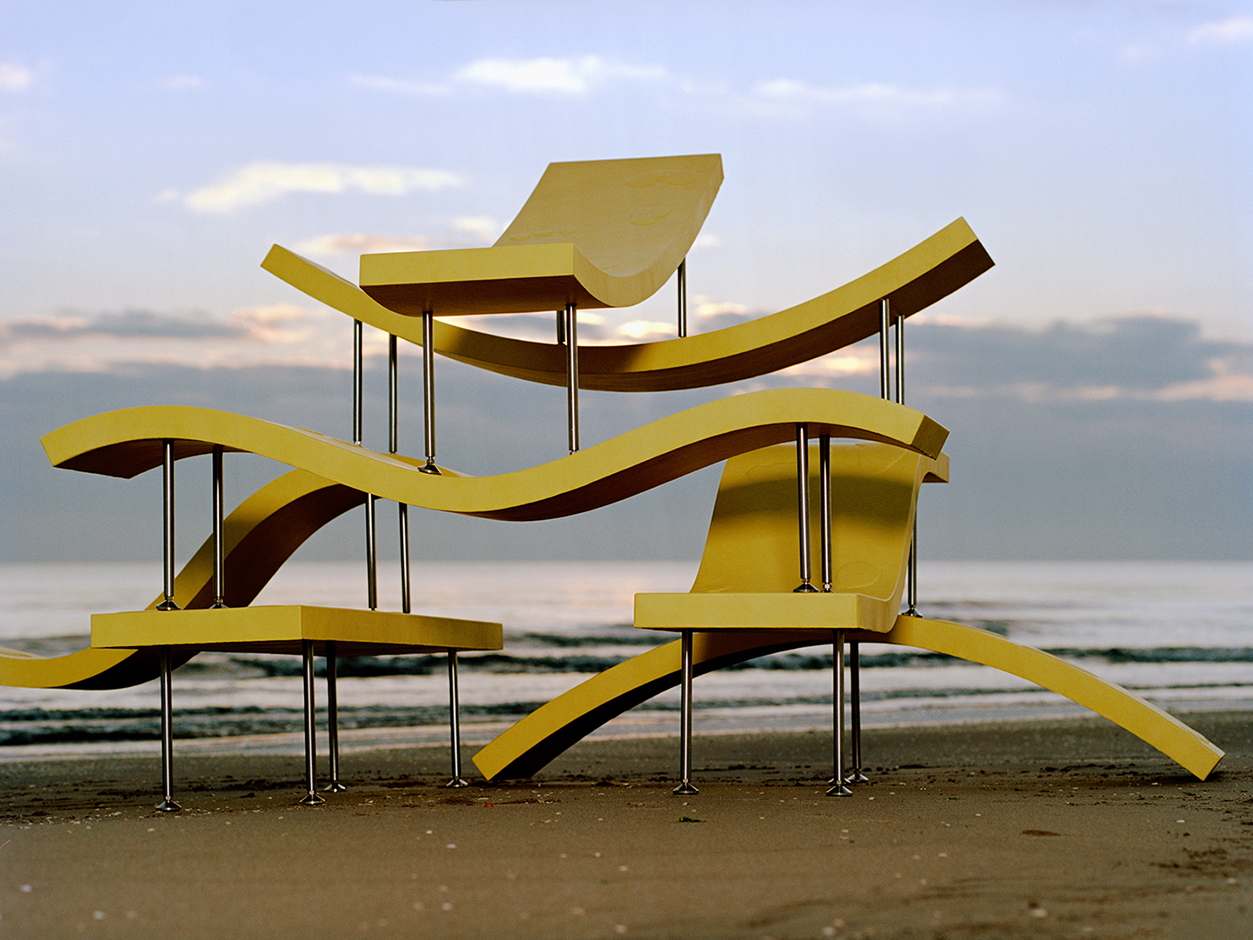 We're marking our calendars (and crossing our fingers) for Milan's mini design week in April when footwear brand Marsèll will launch a new project in collaboration with Soft Baroque and PIN-UP magazine. They've just released some teaser images, featuring a series of wavy yellow benches stacked up Jenga-like on the beach, which were apparently upholstered in calfskin by Marsèll's artisans in Venice.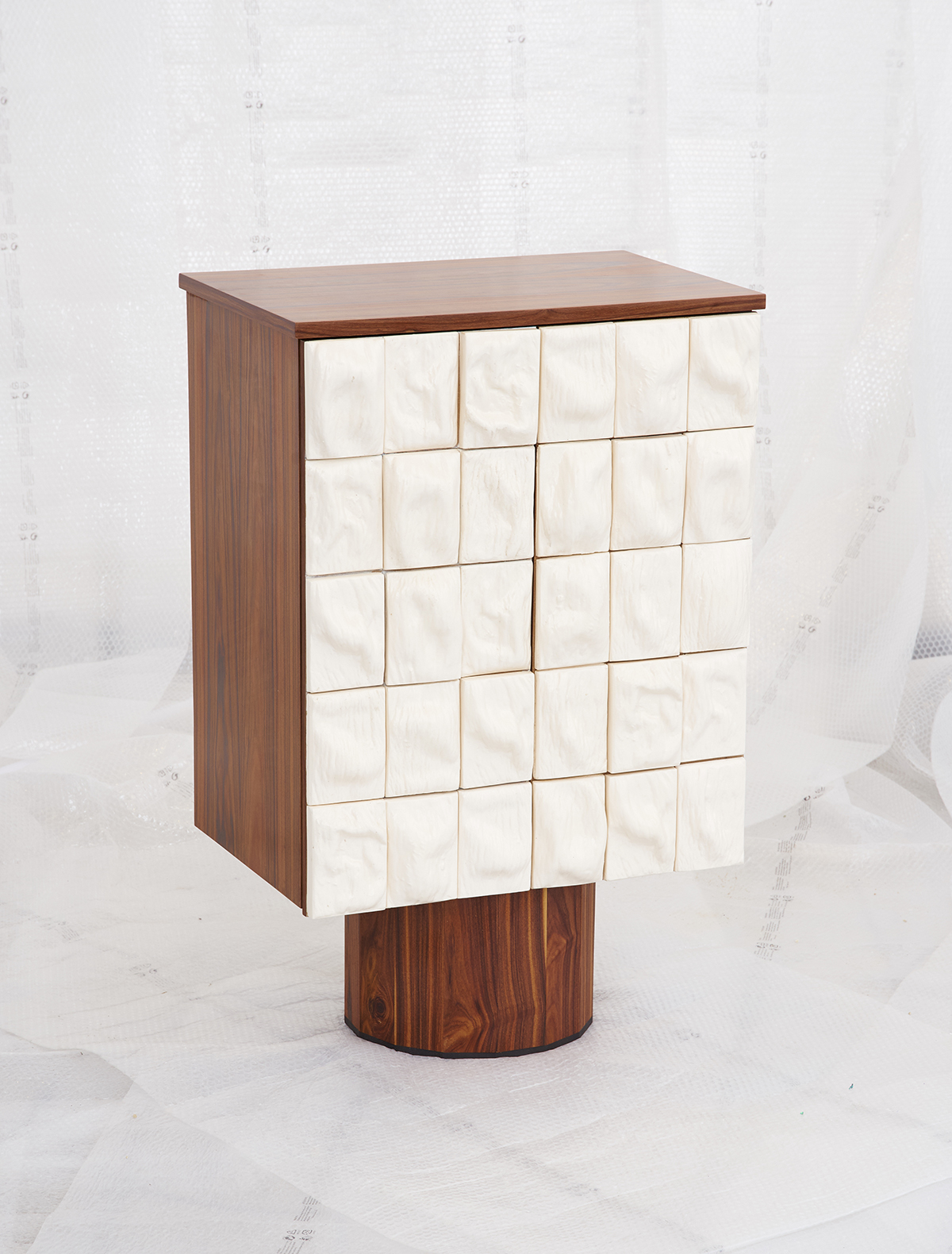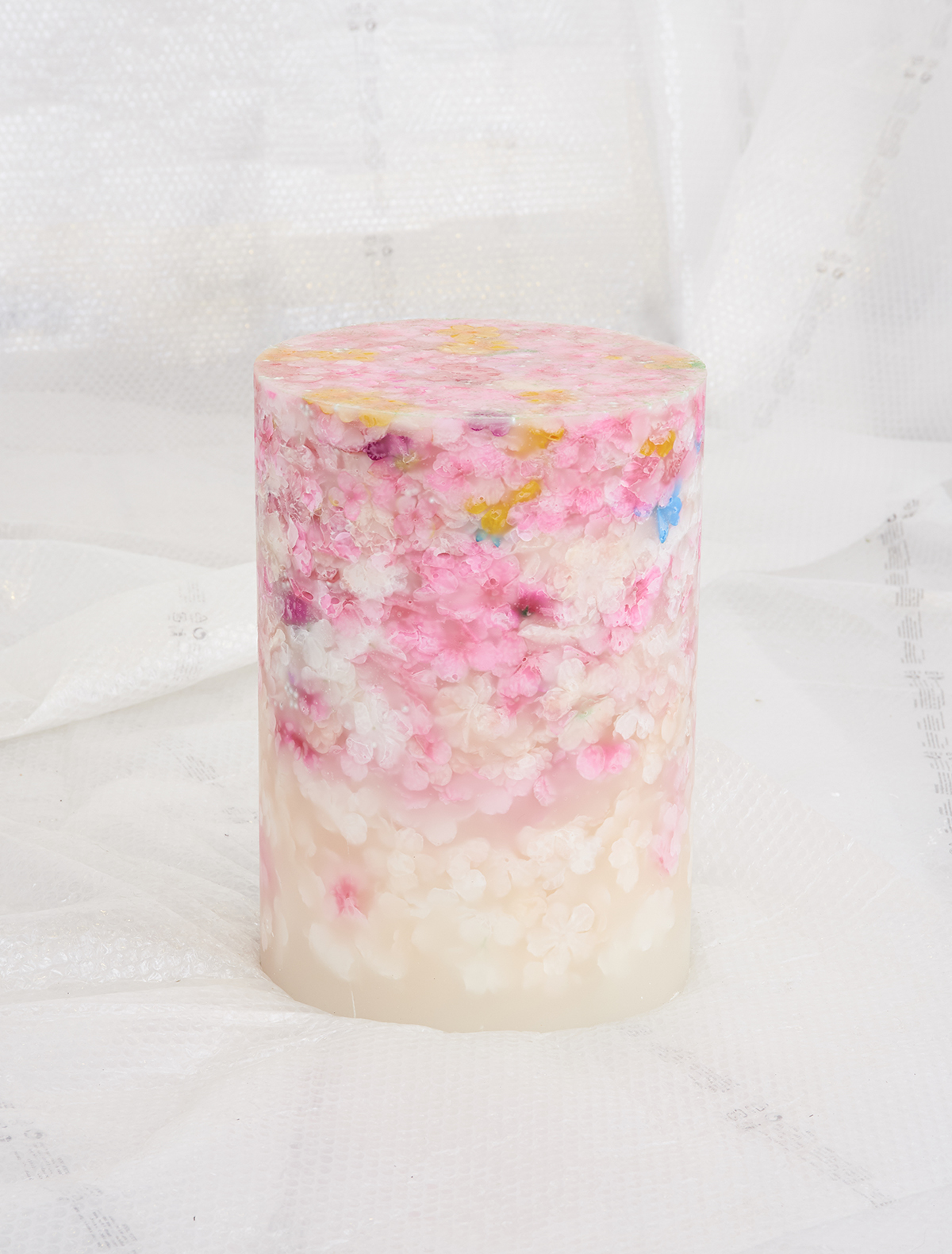 Milan's Camp Design Gallery is currently showing the second edition of their Movimento exhibition, a survey of new work from three European design hubs. This year triangulates the design scene between Milan, Barcelona, and Rotterdam and features up-and-coming artist-designers from each city: Diego Faivre, From Outer Space, Giada Montomoli, Julen Ussia, Max Enrich, Rem Atelier, Stefania Ruggiero, Studio Ossidiana and Takk.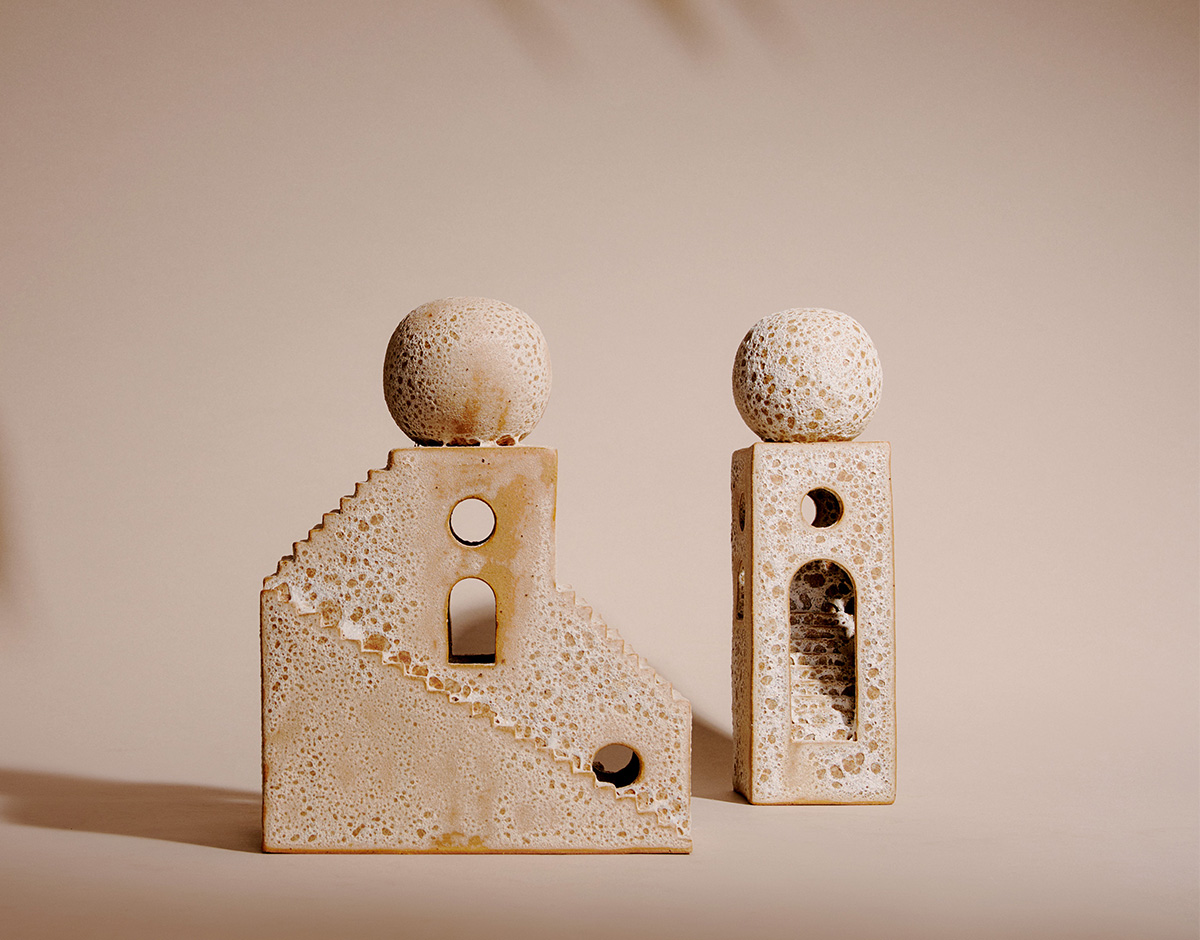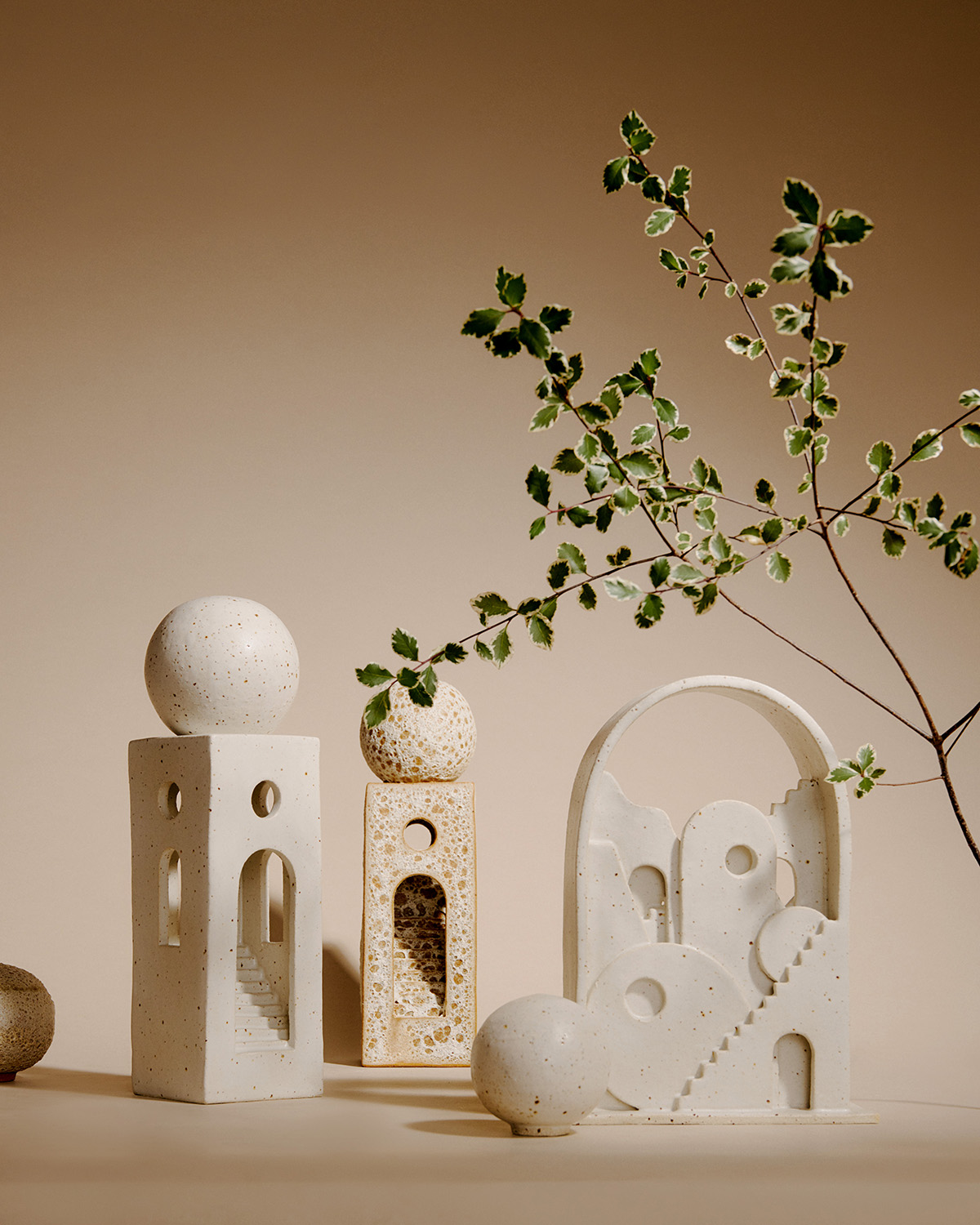 We're digging the latest collection from Melbourne-based ceramic artist Grace Brown whose mottled, bone-white and terracotta sculptures resemble MC Escher drawings rendered in clay. An exhibition of her new work alongside still-life paintings by Margaret Voterakis will be up at Modern Times Gallery in Victoria, Australia if you are lucky enough to be in that part of the world right now!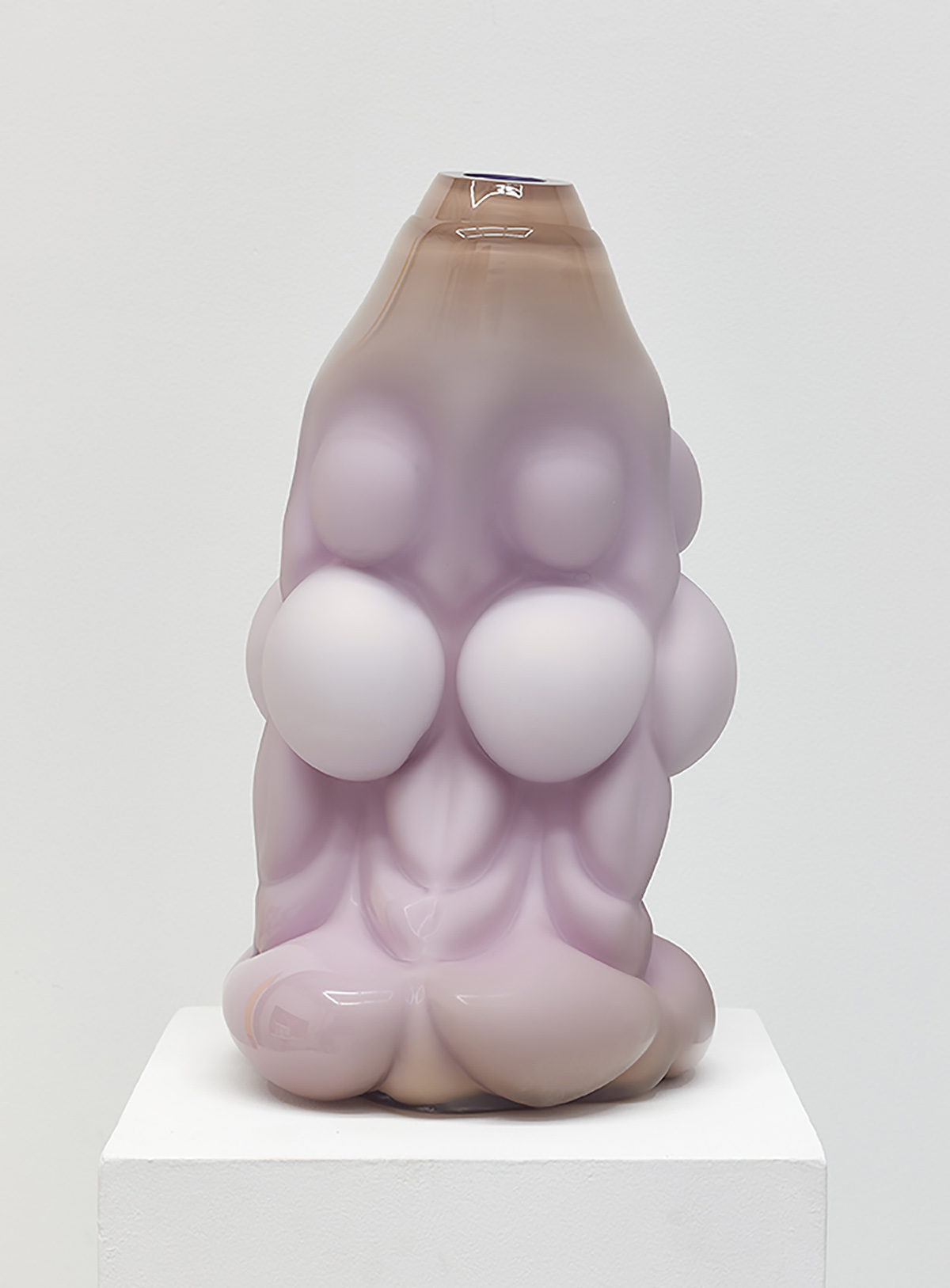 Up this week at The Hole NYC is a joint exhibition between Hanna Hansdotter and Ry David Bradley, featuring the former's "fleshy, baroque" hand-blown glass sculptures (above) and the latter's digital-born tapestries. An online exhibition will also be launched on the virtual platform Decentraland, which will allow you to purchase pieces using digital currency Ethereum, if you're into that sort of thing.