03.22.21
This French Designer's Spidery, Sculptural Furniture Evokes a Sense of Poetry
Before he started taming metal, Malacou Lefebvre juggled numbers for a company. A chance romantic stroll turned him into a maker. The self-taught founder of Atelier Malak, Lefebvre's steel chairs, tables, and lightings — designed in a former factory near Lyon, France — adopt spider-like shapes in which the initial sketch, lying as it is on the paper, fully imprints the force of its expression. The young designer, who once learned plumbing to master the art of the curve, sticks to the essential in everything. With their slender silhouettes, his sculptural creations challenge our references and open us to the poetry of the object. We caught up with the designer to find out more about his designs mysteriously named "Exopode" or "Cyclopedus," his irresistible penchant for steel, and the many experiments he has planned.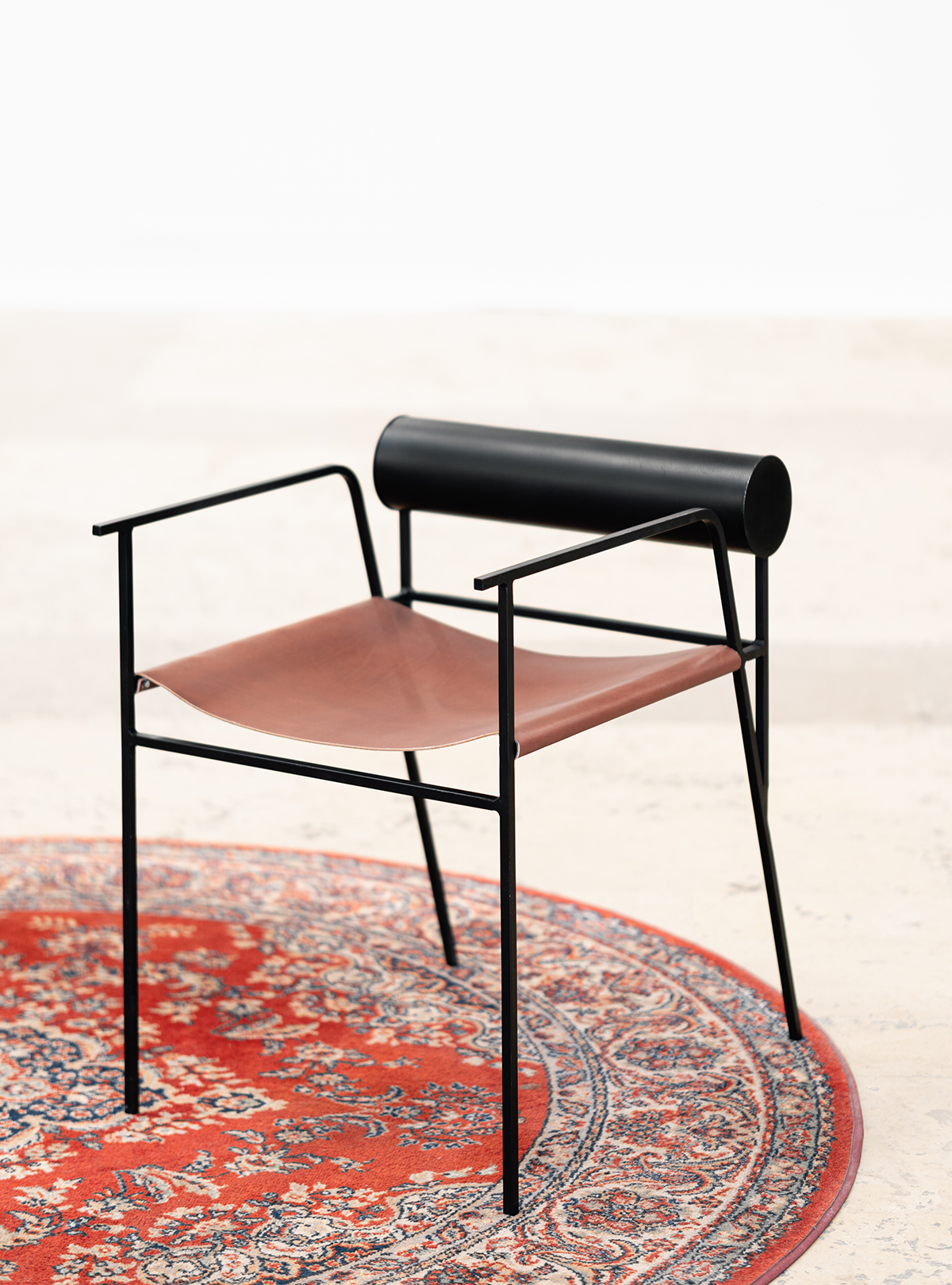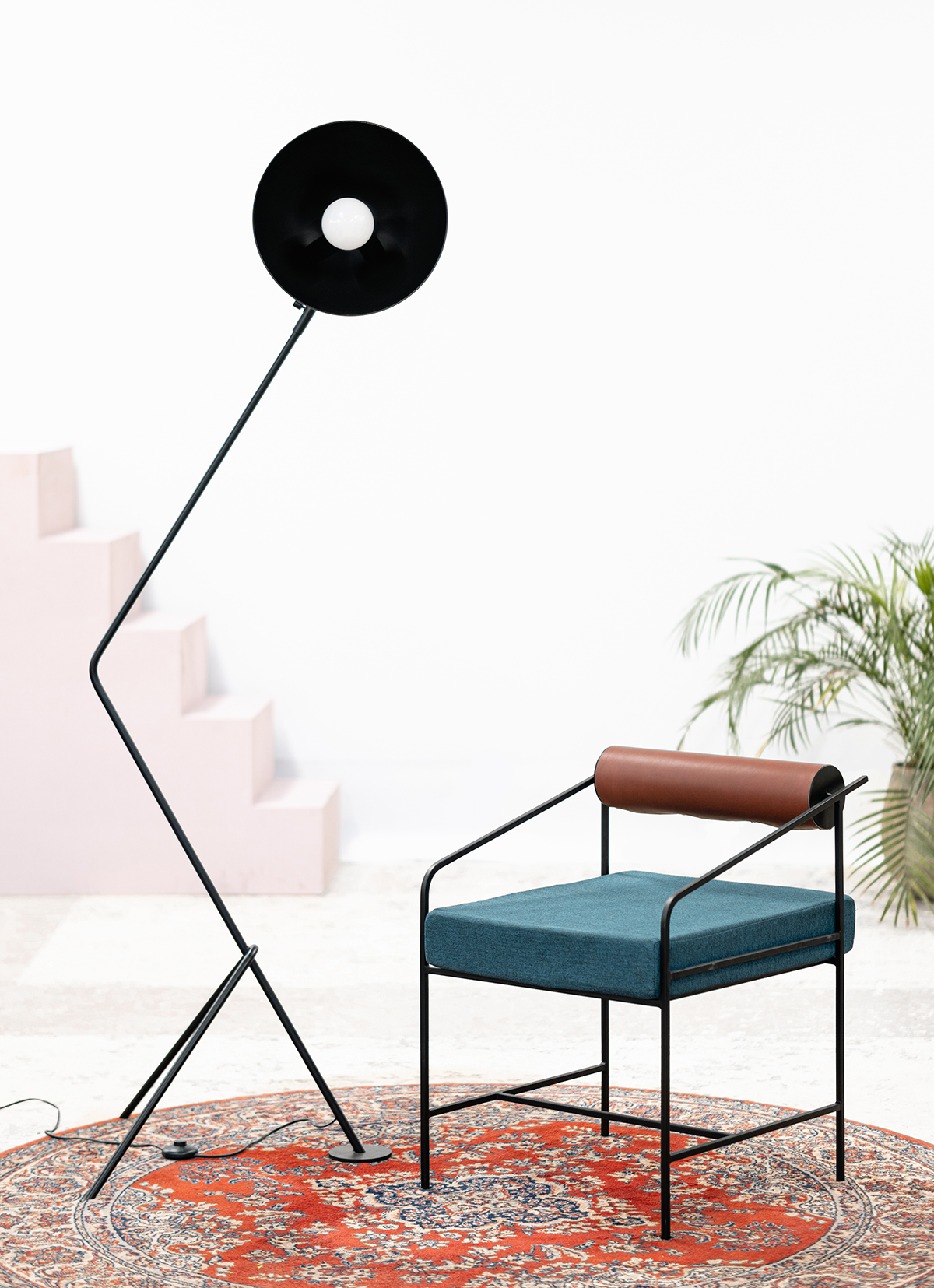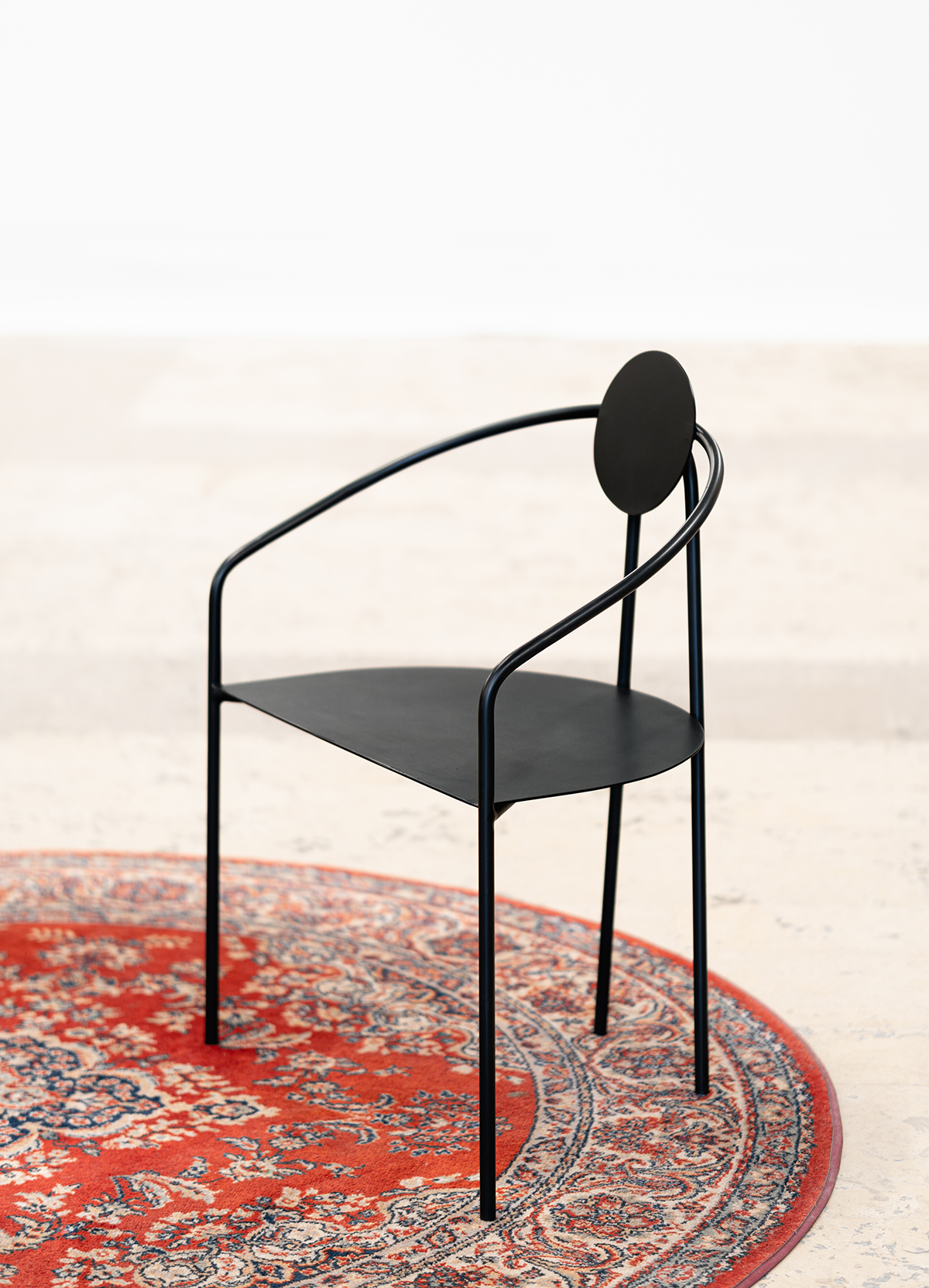 You studied corporate finance. What led you from numbers to objects?
I always had an artistic streak. My interest in visual arts was born in middle school; from the 8th grade on, I was making things day and night. I ended up repeated a year because of it! I then put creation aside to fit more into a classic educational framework. At the end of 2016, during a walk with my girlfriend, I saw a sign in the street that read, "Love is not mass-produced; it is handcrafted." That convinced us to no longer give each other anything but handmade gifts. I quickly got caught up in the game. I was spending all my free time creating. I felt like I was reconnecting with a part of myself that was asleep. Over time, I started selling steel pieces to friends, and I noticed a public interest in my work. I then created a small workshop in my parents' garage, and I dropped my job in finance in the summer of 2017 to try to make a living from my passion.
What is it you find so compelling about steel?
I quickly understood that this material offered an exciting balance between its mechanical resistance and the possibilities of its artistic expression. Steel allows direct structuring and a multitude of shapes. When, for example, I work on a seat, I can — thanks to one or two well-placed tubes and a weld — quickly obtain a solid piece of furniture. This material also corresponds to my approach to creation, which consists of simplifying things as much as possible.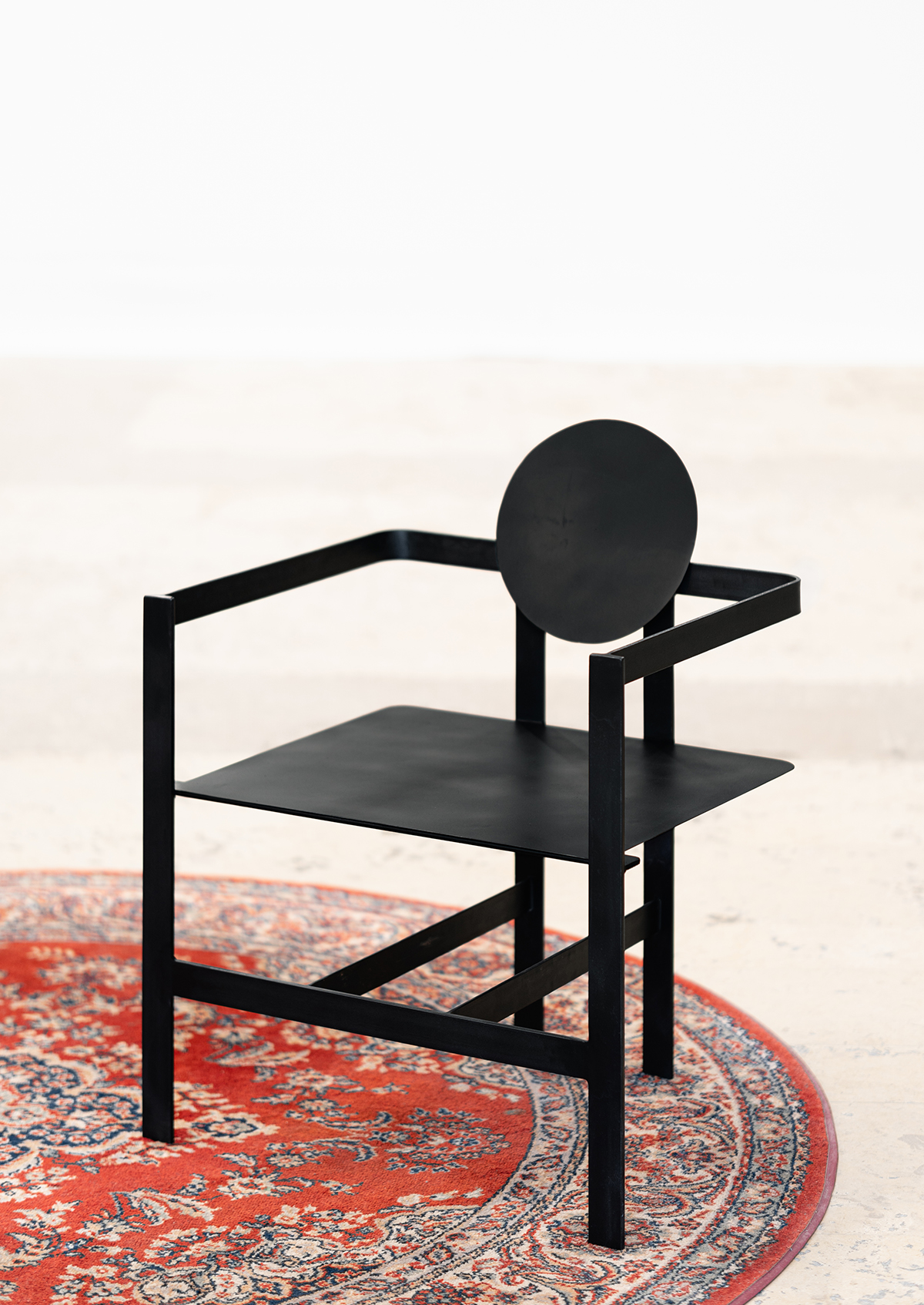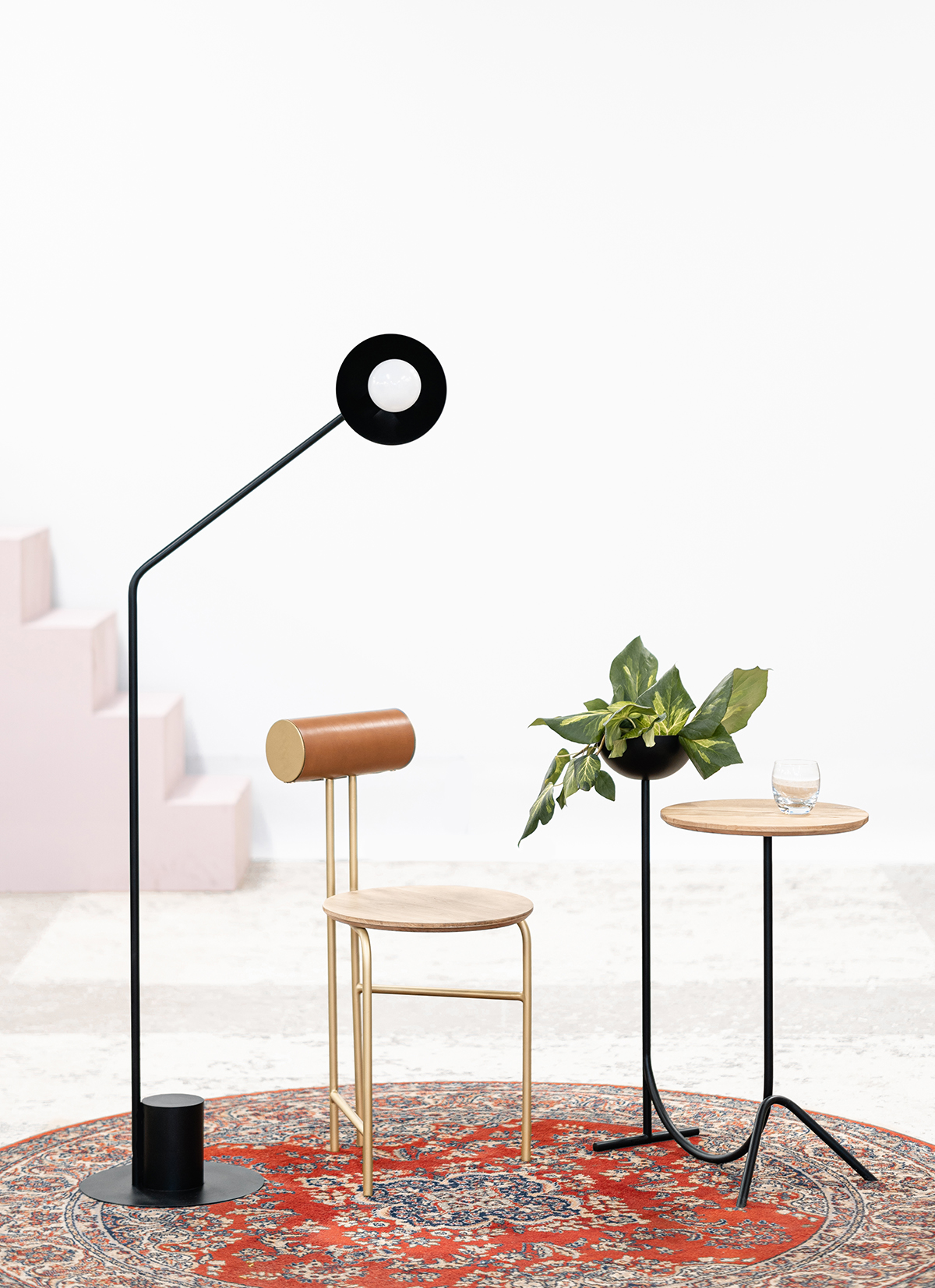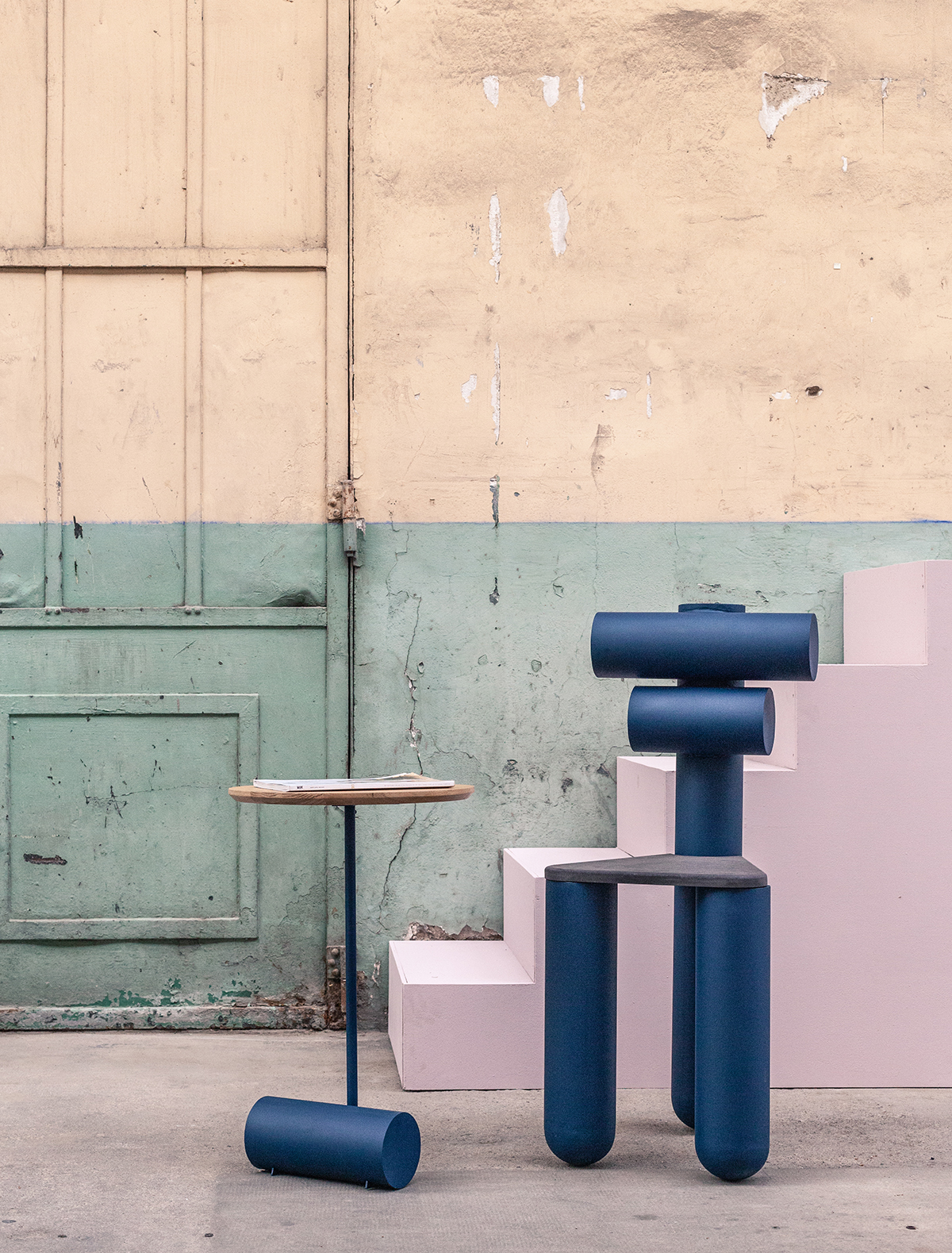 With their combination of lines, your chairs and your lamps are very sculptural. Is that what you are trying to achieve through this exercise in artistic expression?
Not consciously. My process is more instinctive. I like to remove unnecessary material from my furniture and lights to create space for poetry, moments of contemplation, and breathing.
What is your favorite technique?
I am very interested in the cold bending of steel. It makes it possible to create curves and play with the contrast between the hardness of the material and the shape's flexibility. It allows me to work on the metal a bit like a softer material. It took a long time to find good, low carbon steel, which means not too hard, that doesn't sag or crease when I bend it. Keeping a perfect line of tension on an object fascinates me.
In your work, the leap from sketch to three dimensions doesn't seem very far.
I want to remain as close as possible to the original drawing, born from a vulnerability principle. This principle, which implies having to rely on the community to overcome it, speaks to me powerfully. I was born in Ethiopia and adopted when I was six years old. I have had the experience of having to accept my vulnerability and rely on other people. If my design can approach absolute minimalism, I see it more as an echo of fragility.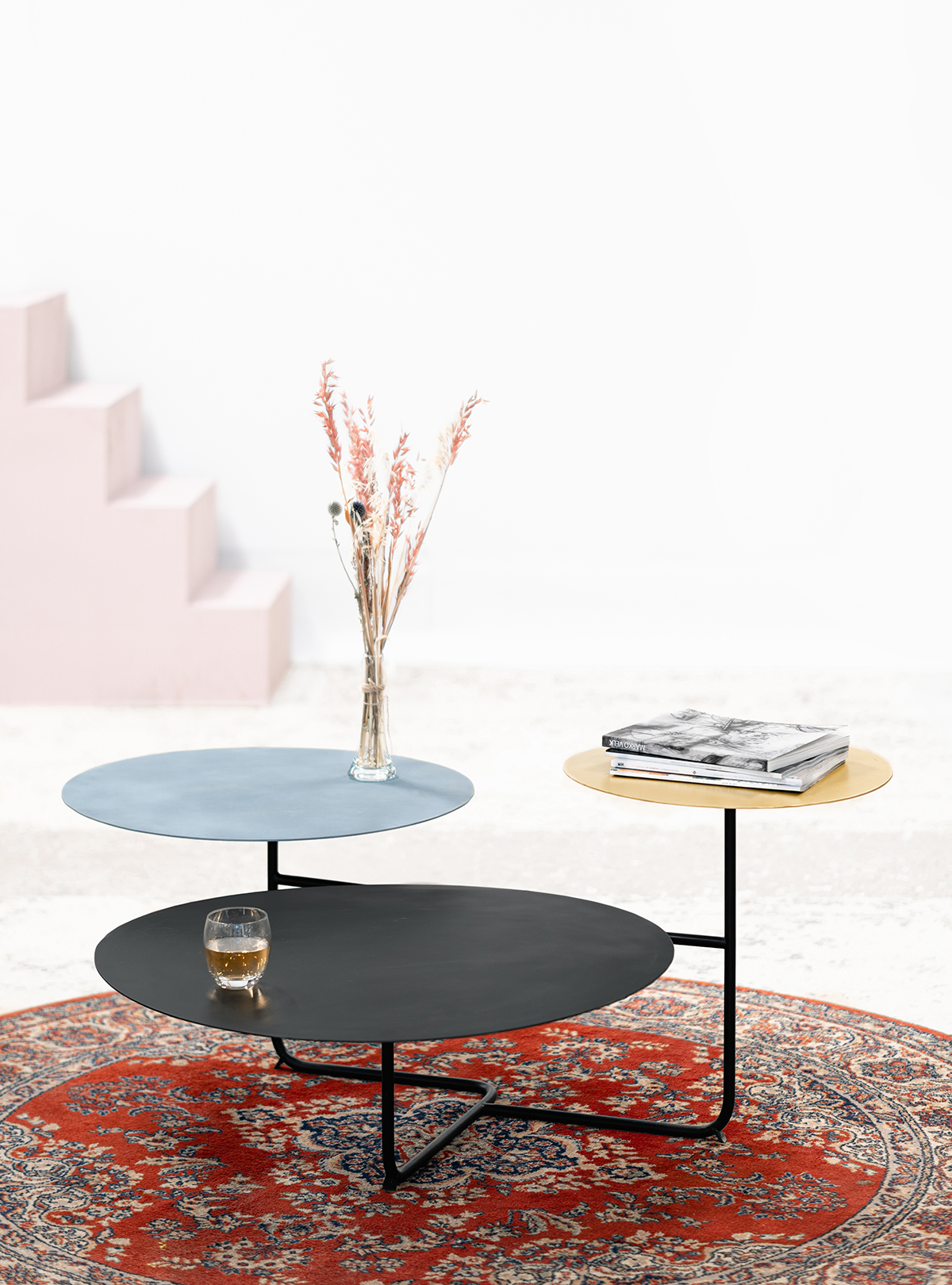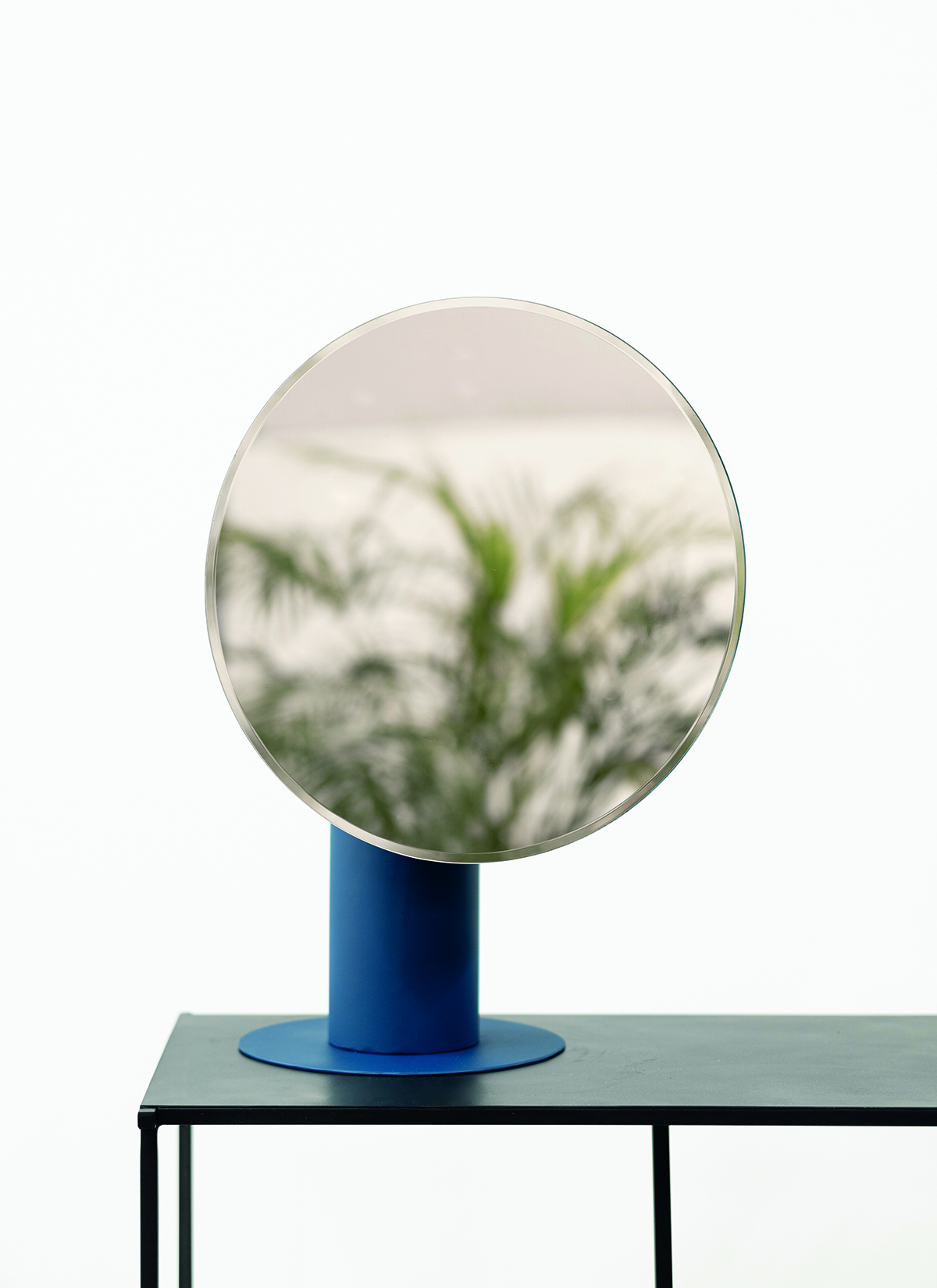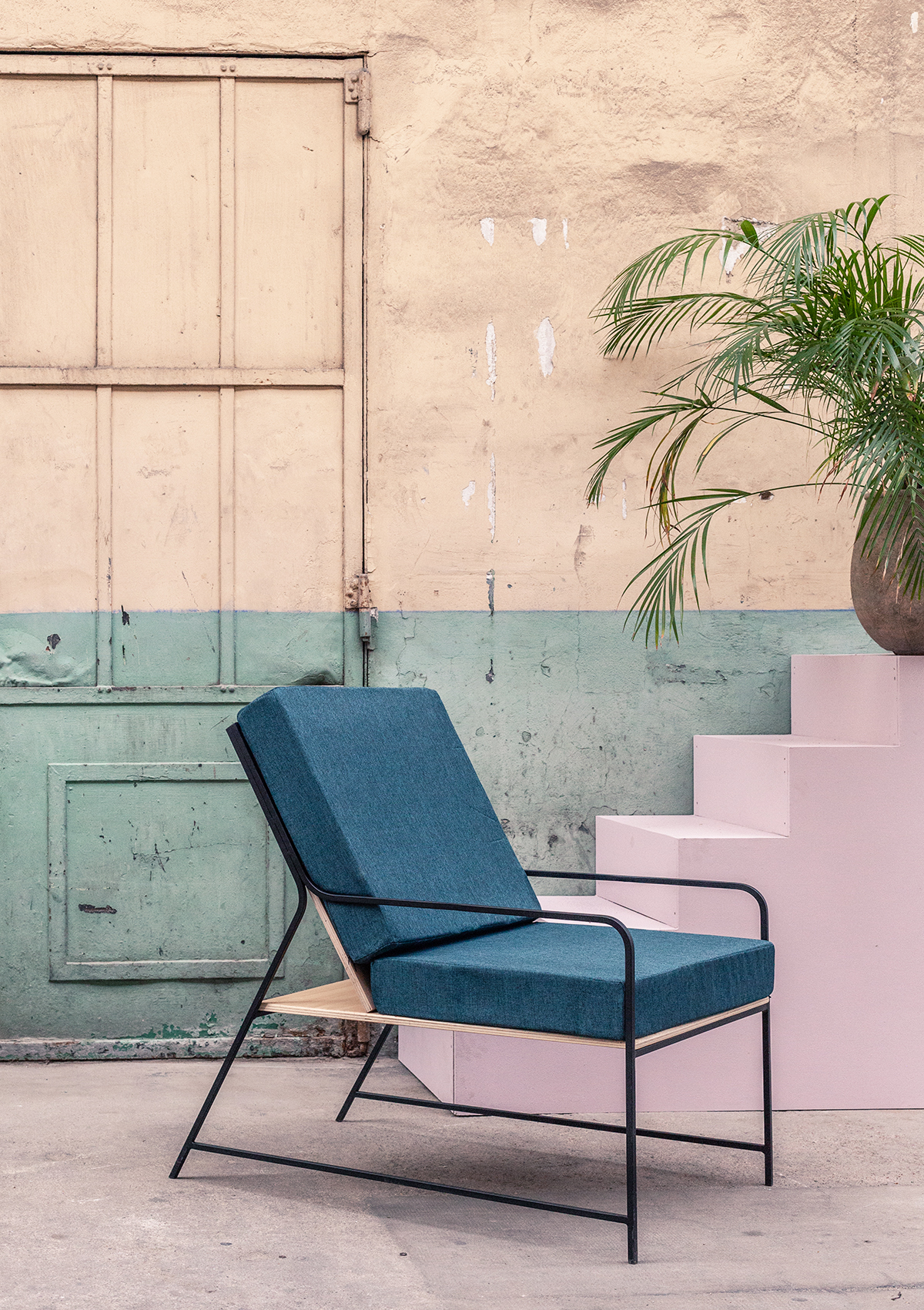 What guides your creative choices?
The way they question me, what they force me to observe in myself. I make sure not to lock myself in a narrative but to allow everyone to imagine their own story and see how the object refers them to themselves.
Last spring, you moved your workshop to the old Rhône-Poulenc factories near Lyon. Does this industrial working environment influence your creations?
Yes, undoubtedly, but more thanks to the people who work there than to its industrial heritage. There is a visual artist, a scenographer, a cabinet maker, and an upholsterer on my floor. Their stories and their approaches nourish my inspiration, and open me to other ways of thinking. I even started to collaborate with some of them.
What other art forms are you planning to explore through collaborations with other artists, craftsmen, or designers?
I am currently working with my studio neighbor, a cabinetmaker and sculptor, who uses a technique to fill cracks with gold; I made the base for one of his consoles. I am also thinking, with ceramist Manon Oller, on how to combine steel and ceramics, especially for stools. And I am collaborating with textile explorer Jeanne Goutelle on the dressing of space dividers and sculptures that should be part of an exhibition dedicated to emerging creators at the Grand Palais in Paris this summer.
Do you have other projects in the pipeline?
I am in the process of developing a new collection of furniture with brass veneers. It will include seats with enveloping shapes and a bookcase with very elongated lines. Brass allows interplays of matter and light that I cannot achieve with steel. I'm also experimenting with the effects of acids on copper and bronze. I also received a large order from the town hall of Villeurbanne. I received a commission to furnish the mayor's office and the City Council chamber with Atelier Malak furniture. There will be pieces from the catalog and stone sculptures with steel inlays for a rather stunning result.