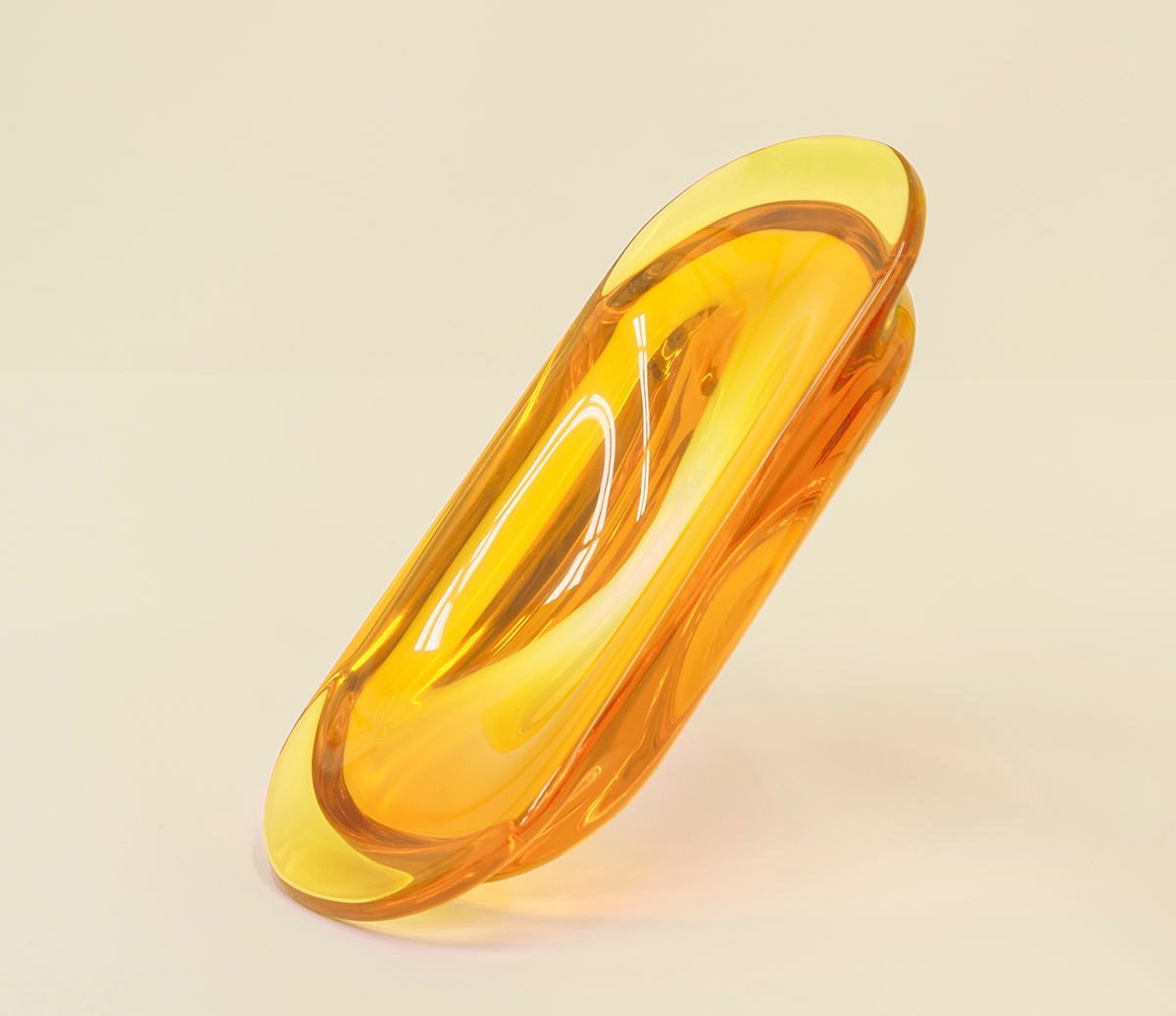 A weekly Saturday recap to share with you our favorite links, discoveries, exhibitions, and more from the past seven days. This week: a new Parisian skincare brand with stellar packaging, a Dr. Seuss-goes-to-the-desert furniture collection, and a dental clinic inspired by David Lynch.
Discoveries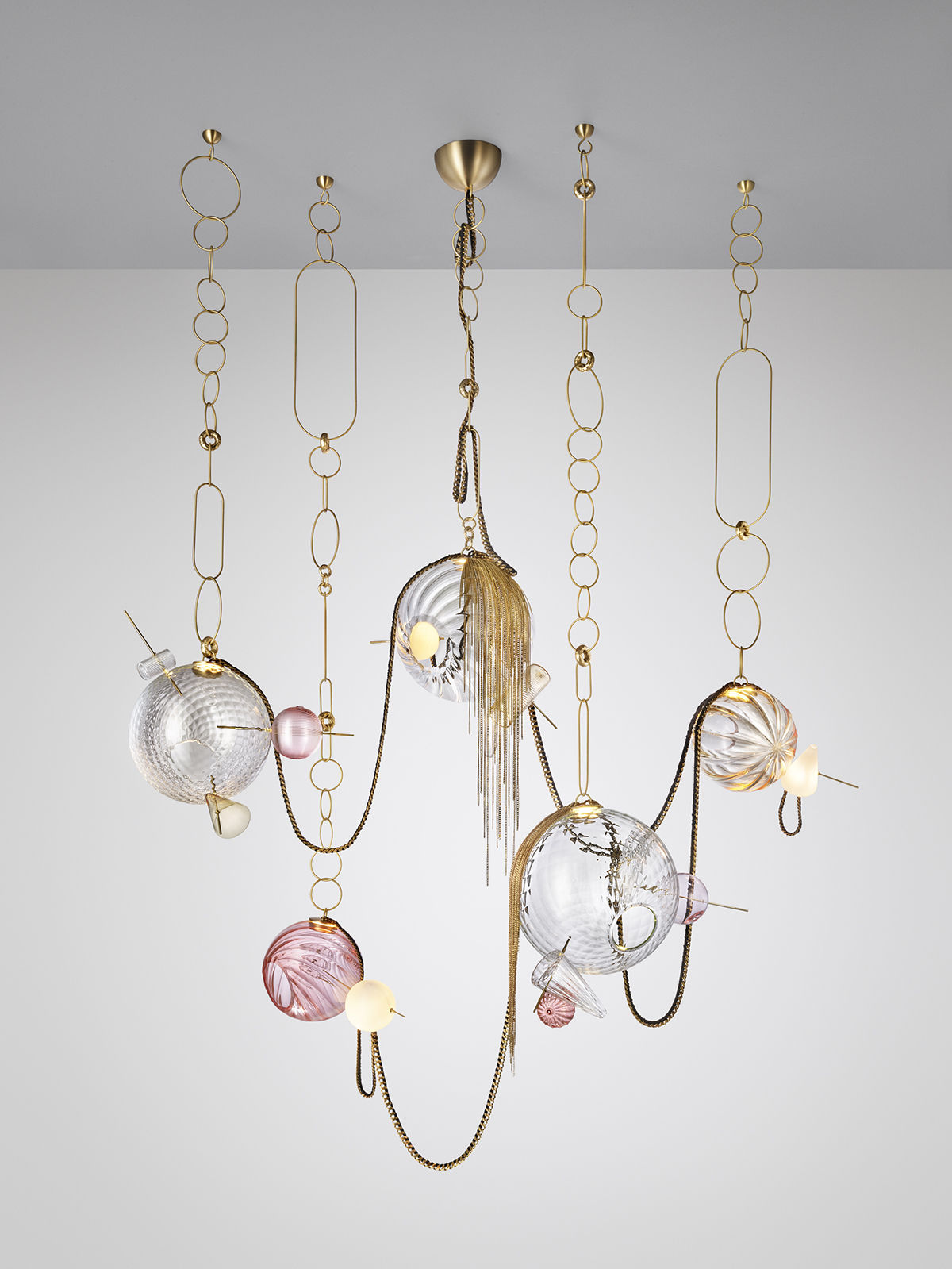 Lindsey Adelman's studio released a new light fixture this week. Called Paradise, it combines several elements from her previous collections — the signature textured blown-glass globes, the fringe of her Cherry Bomb chandeliers, the slighting menacing spikes of her Burst fixtures, the jewelry-like chains of her Catch system — into one glorious mash-up. It works, like, a lot.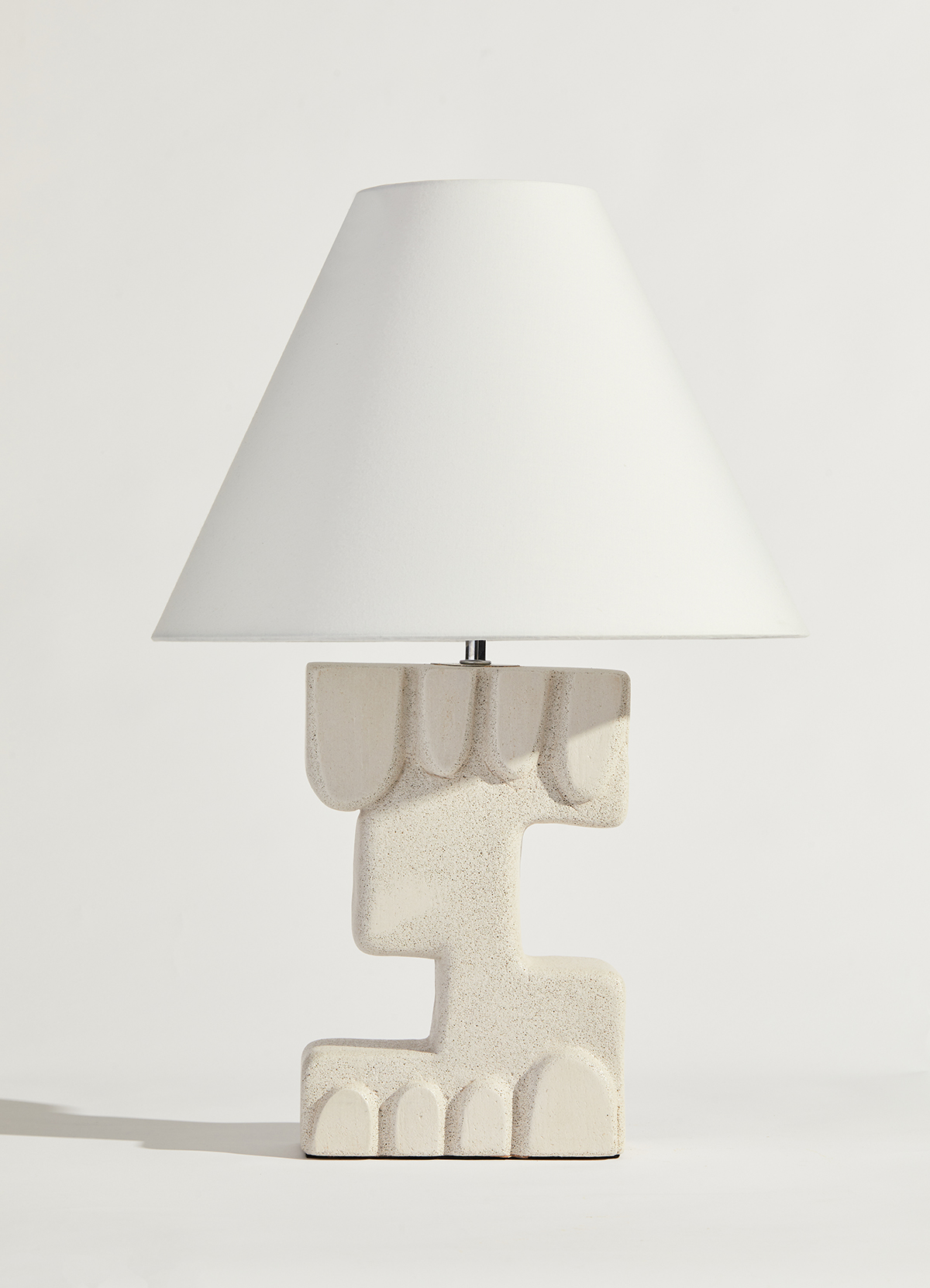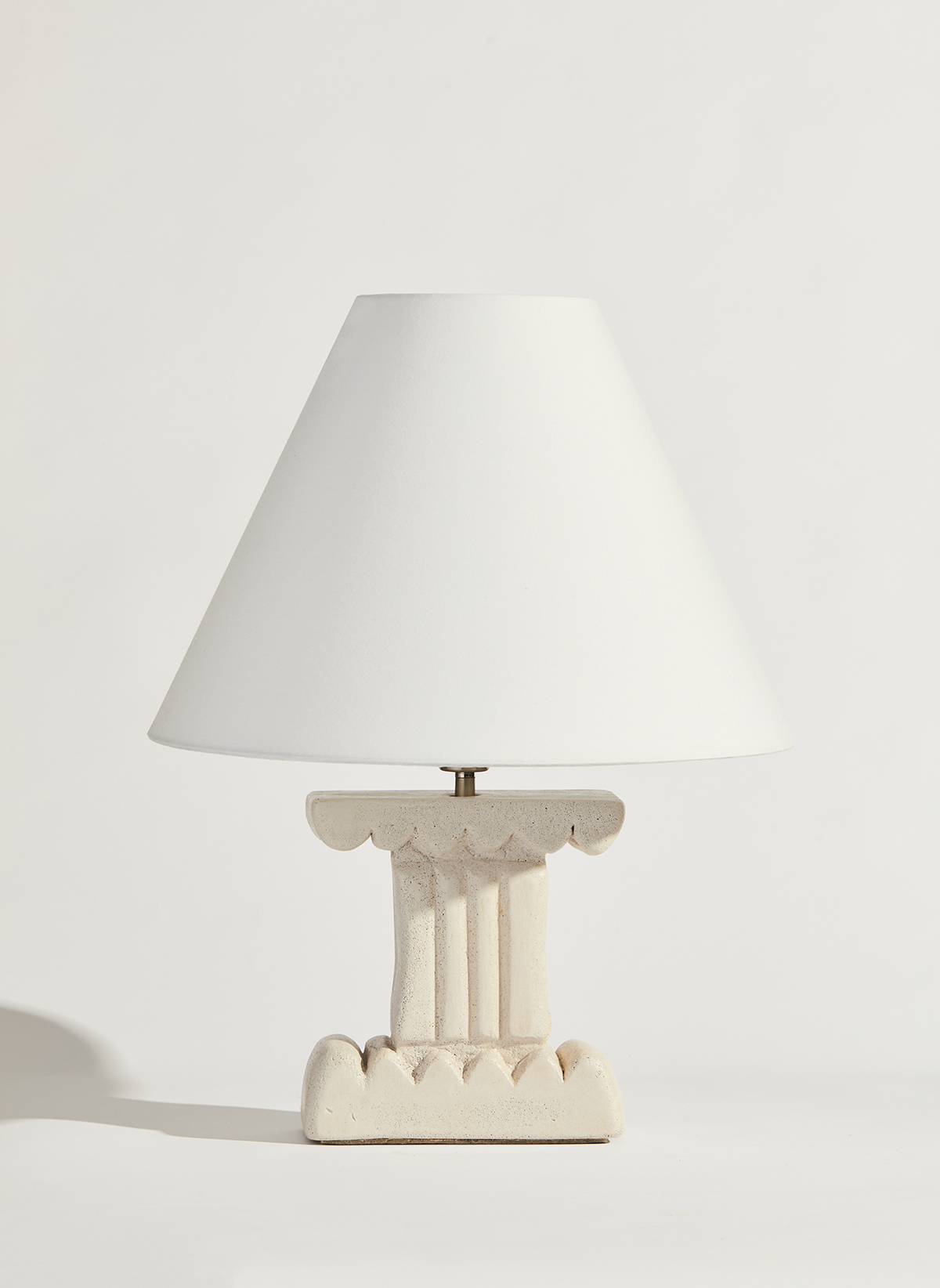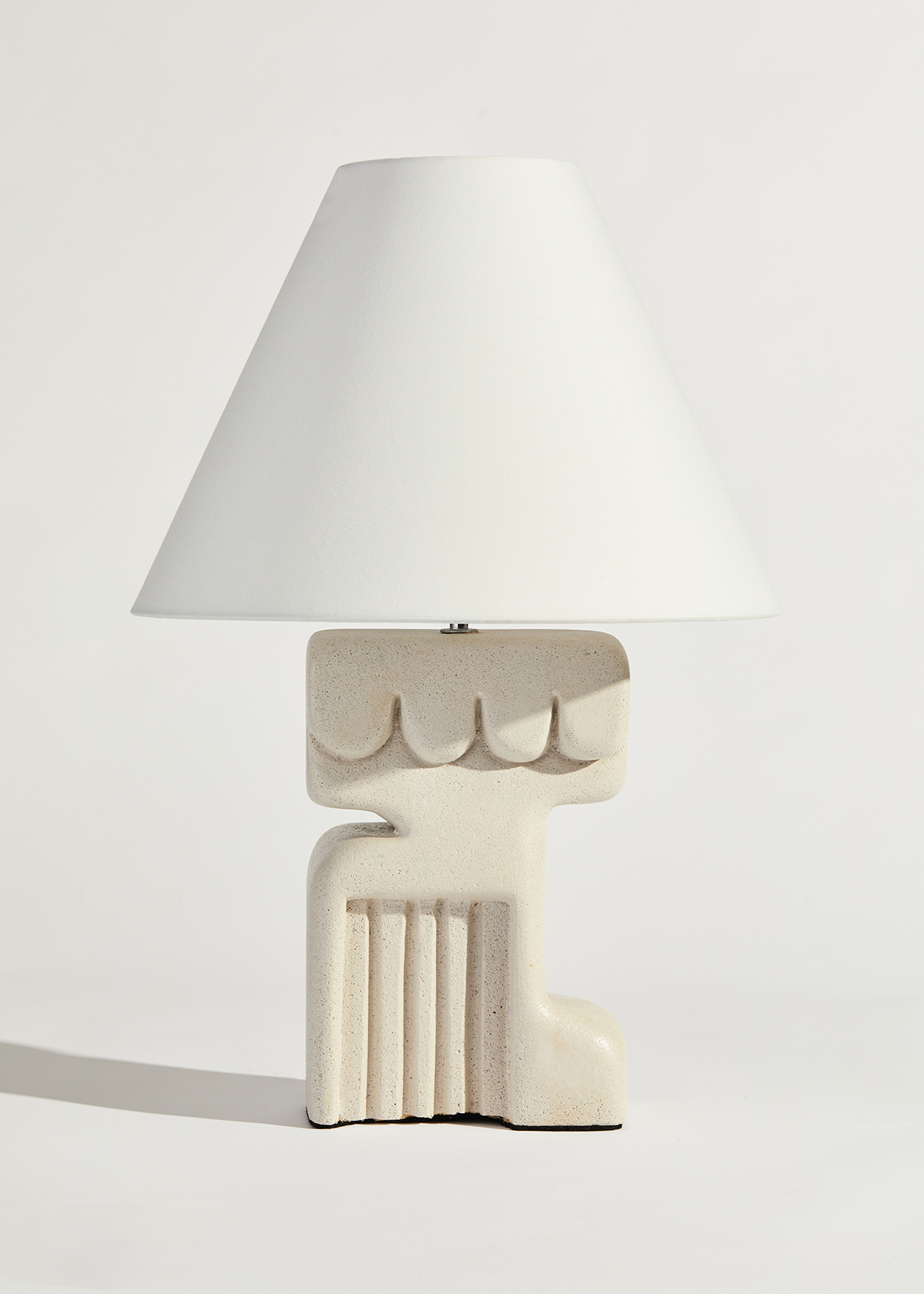 We have another design family story in the works, so we were happy to see a second instance of the trend: The Australian brand Rubble Workshop's collection of Flintstones-esque lights were created by daughter Jerrie-Joy, mom Gillian, and dad Max during COVID, as a way to stay connected from opposite sides of the country. Made from aerated concrete, each sculptural base is sawn, chiseled and sanded by hand.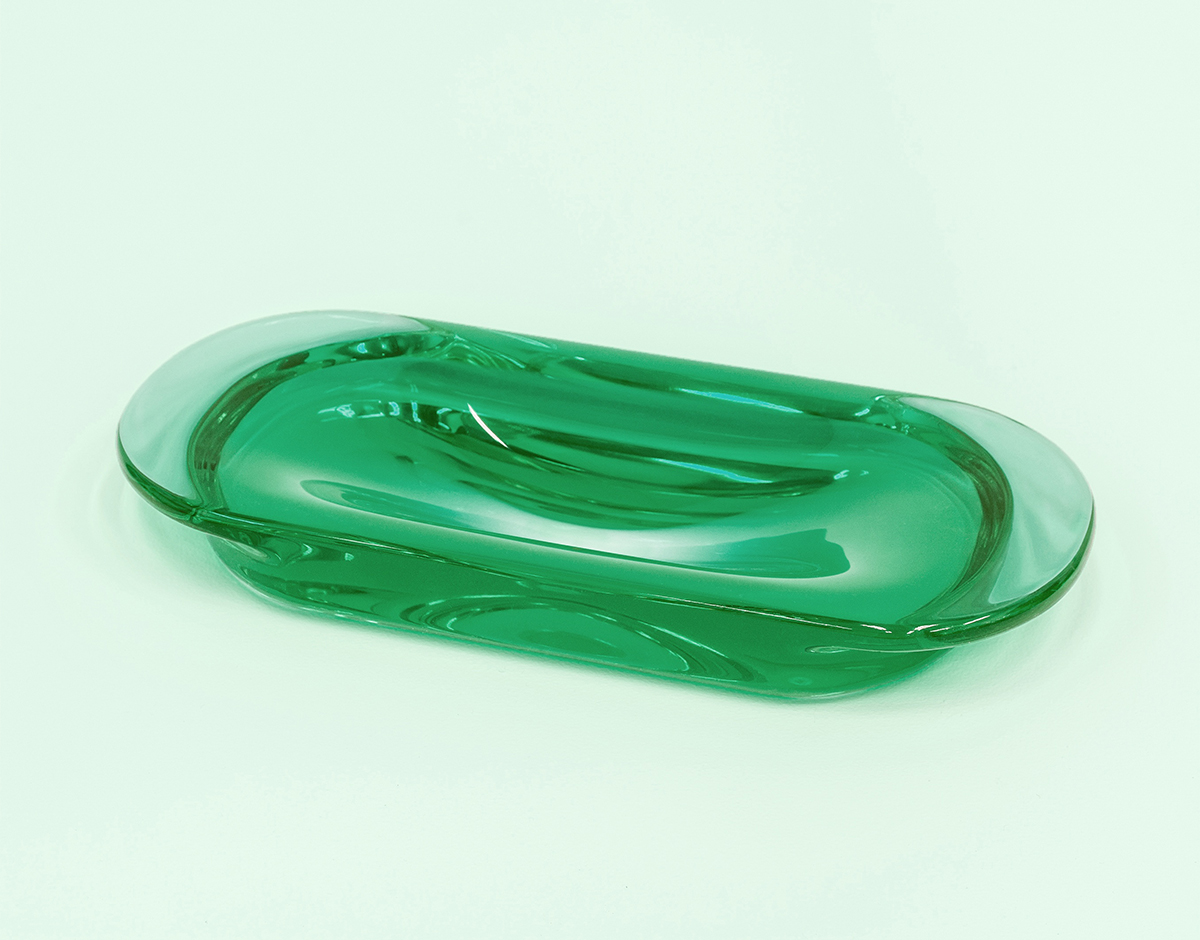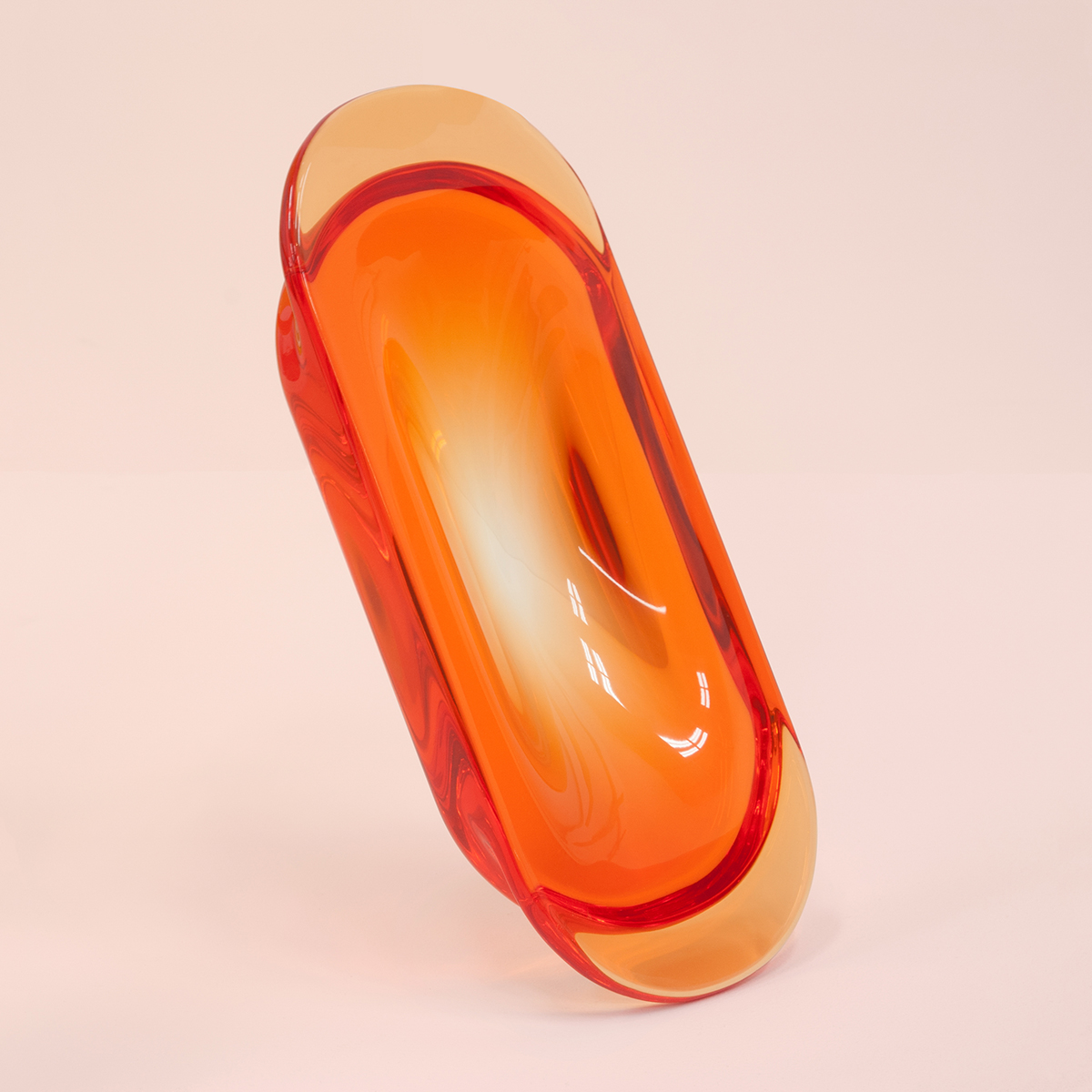 Ian Cochran recently expanded his candy-colored resin Plump collection to include a trinket dish, and we want every. single. color. How good would your Memor-cased iPhone look sitting in the orange one??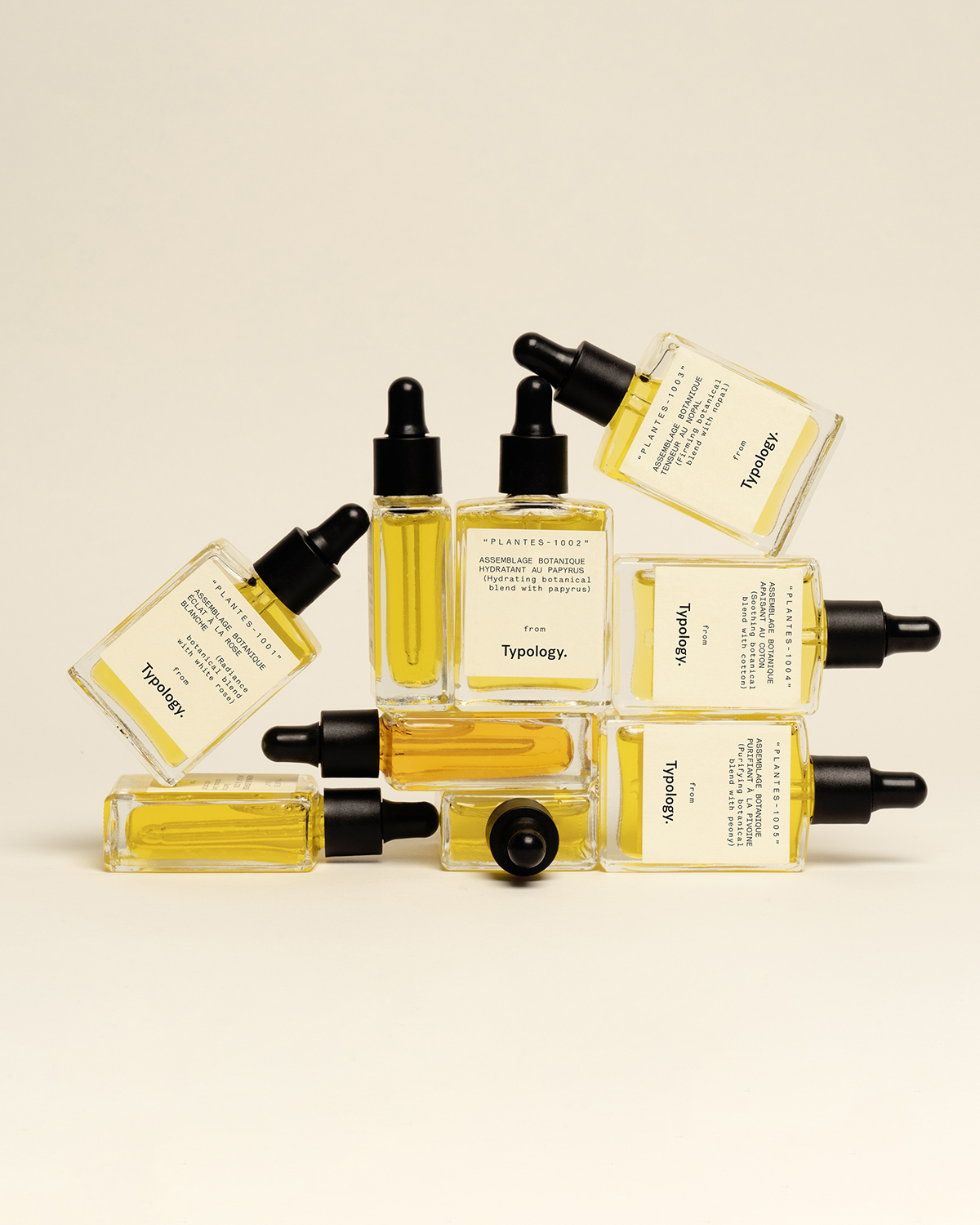 As skincare packaging goes, we lean less towards colorful millennial (Drunk Elephant, yuck) and more towards Parisian minimalism, so we were happy to learn of the new brand Typology, which has the added distinction of being stingy with the ingredient lists; each product in the Raw line has only one ingredient and many of the cruelty-free vegan products have no more than 10, which is good news for sensitive-skinned among us. Also who doesn't love a quiz? Take the diagnostic here.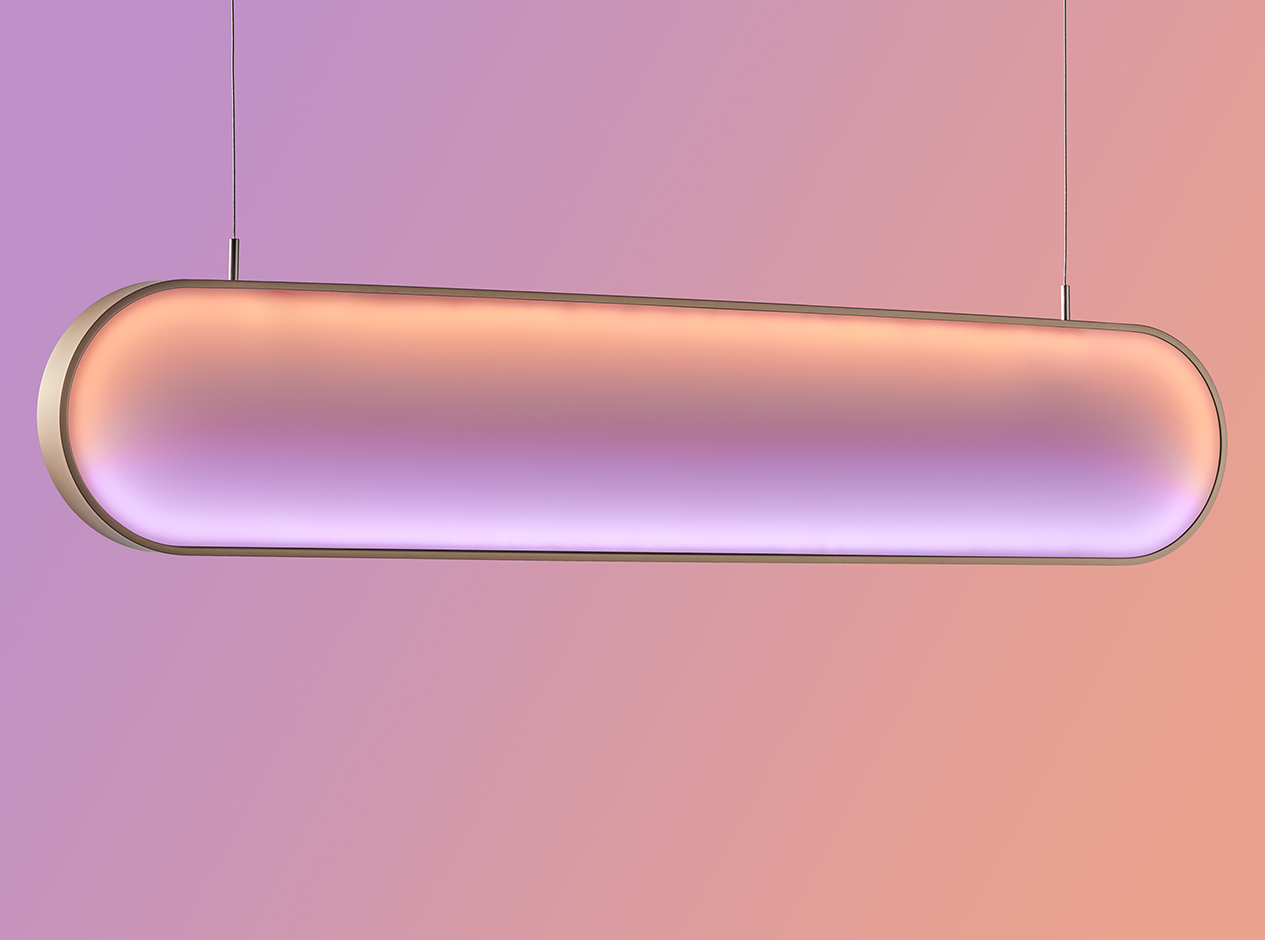 Why shouldn't solar-powered not only capture the energy of sunlight, but its sensory magic, too? Sunne is an autonomous, ambient solar light designed by Dutch designer Marjan van Aubel. With its horizon-like shape, Sunne suspends from two wires that fade into the background when hung in a window. Three settings imitate the cycles of sunlight: Sunne Rise, Sunne Light and Sunne Set.
Exhibitions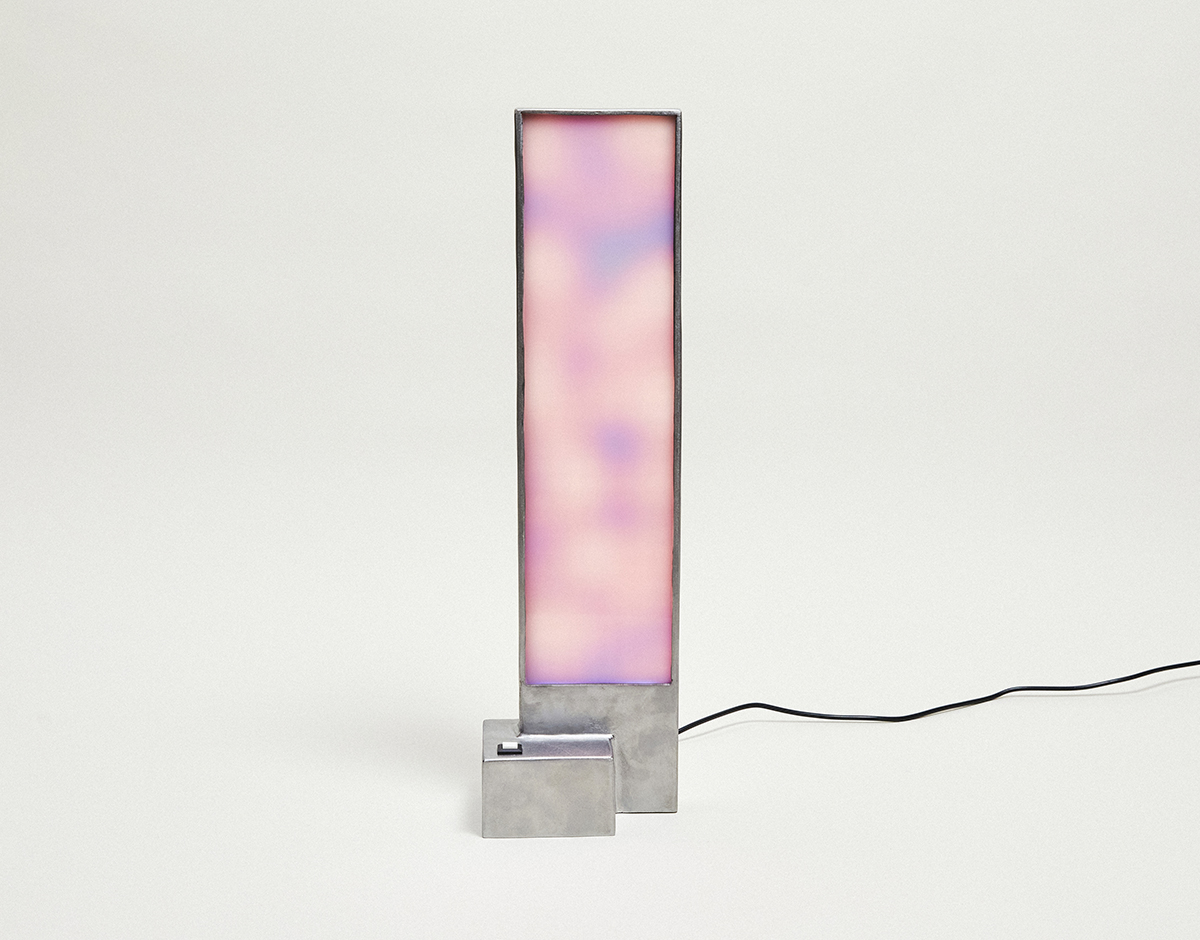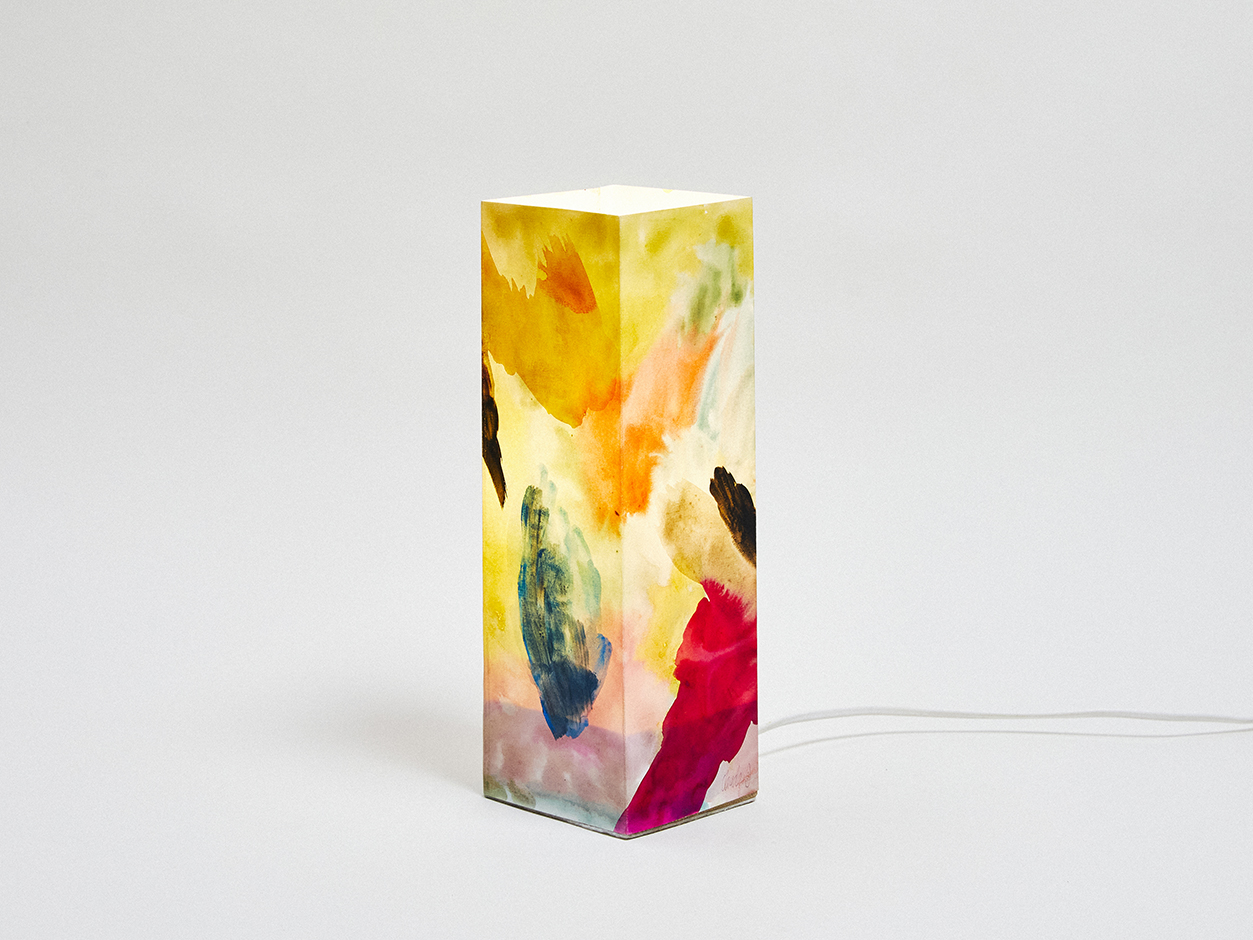 Cute lamps from a show on view through March 20 at the Brooklyn bookstore and coffee shop Head Hi — we especially like these inclusions by industrial designer Niles Fromm (top) and French artist Clara Claus (bottom).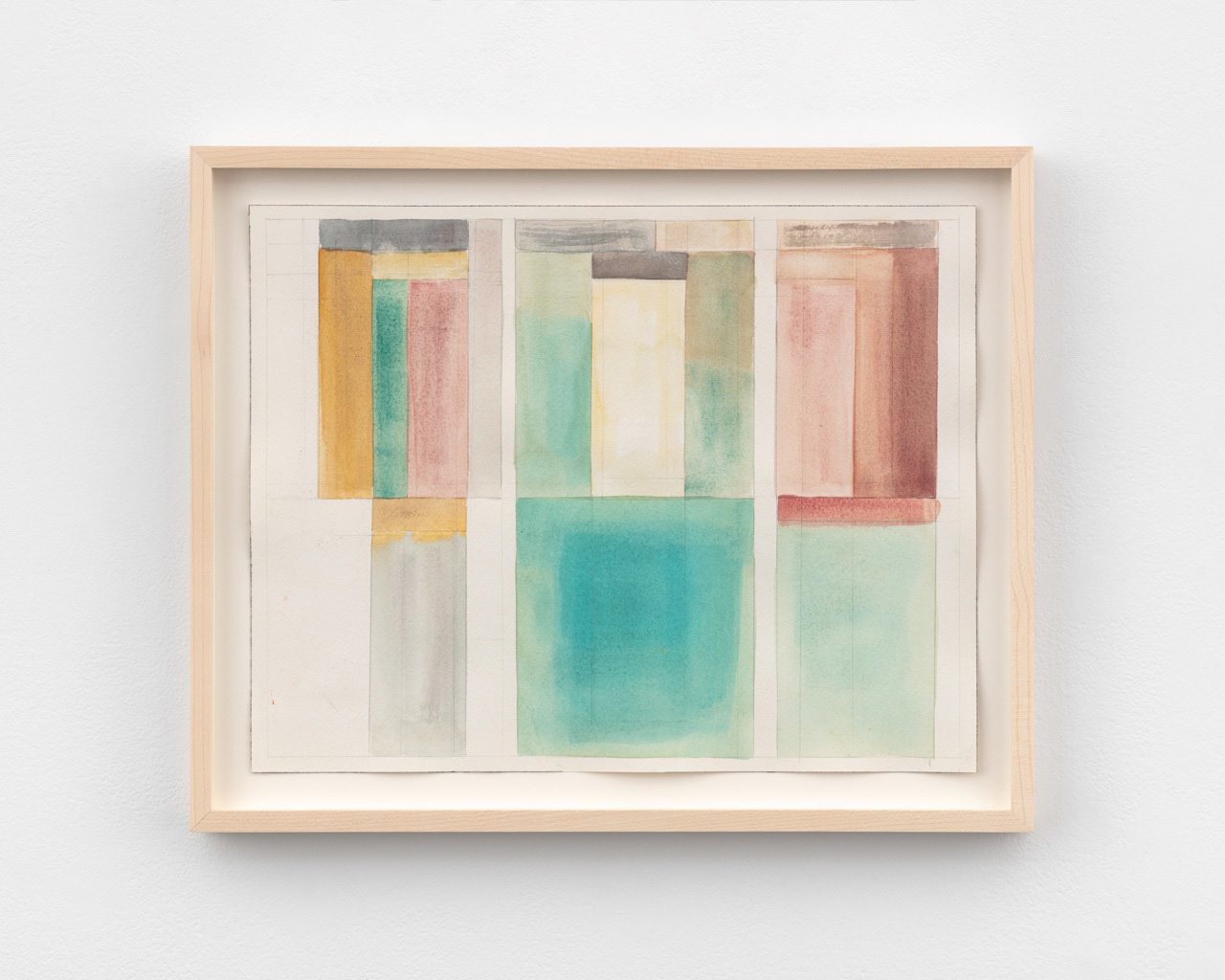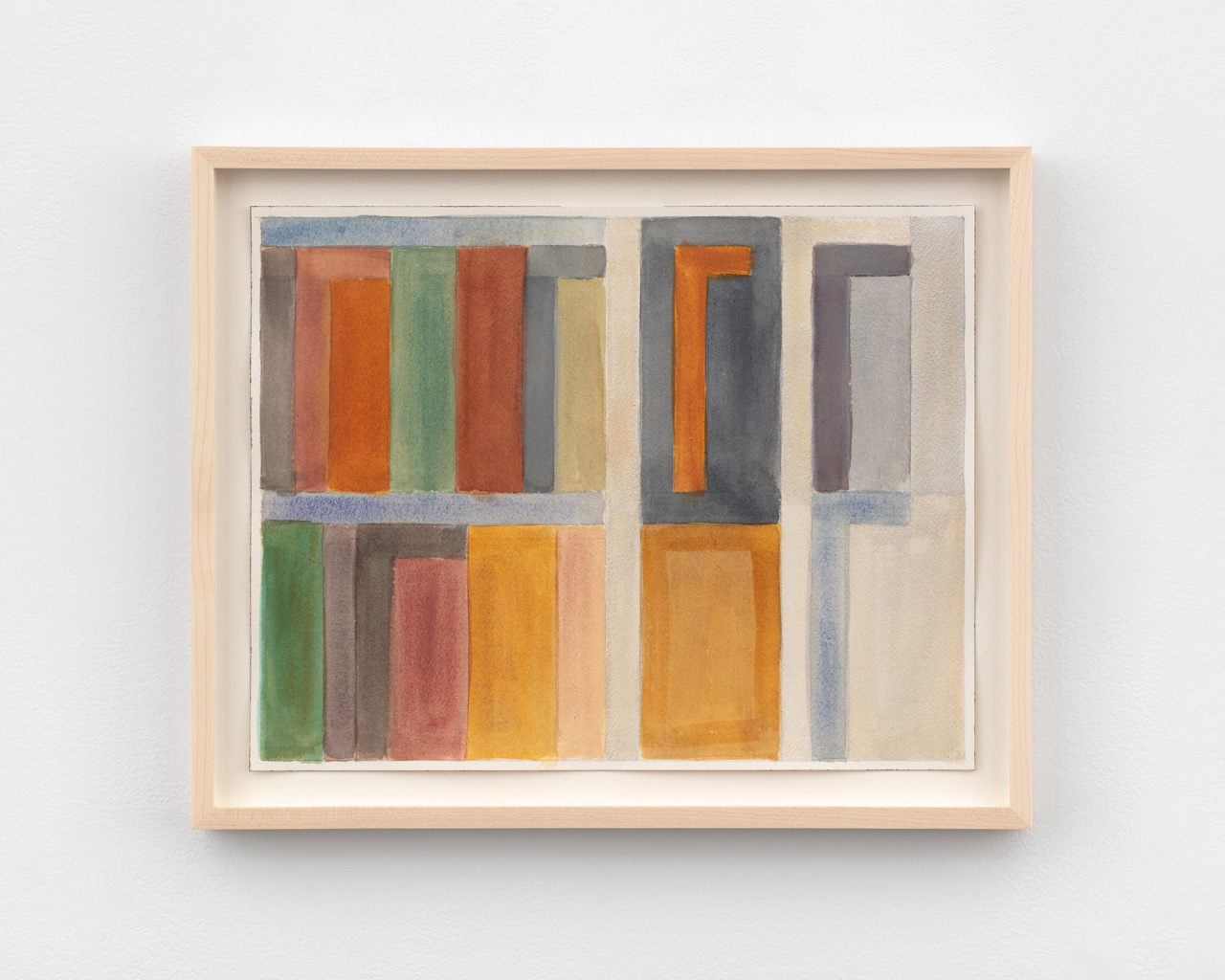 I spent a very windy afternoon gallery-hopping with a friend in Chelsea this week, and while most of our stops were pre-planned, I was drawn into Paula Cooper by a giant 1970s-era painting by David Novros. Sprinkled around the gallery were also these watercolors, which were made over a 50-year span, from the 1970s to 2020, and pieces by Novros's friend and contemporary Robert Grosvenor. TBH, I preferred this to the Albers/Morandi exhibition at David Zwirner right now; it's hard to top an Albers exhibition after the Guggenheim's Josef Albers in Mexico a few years back.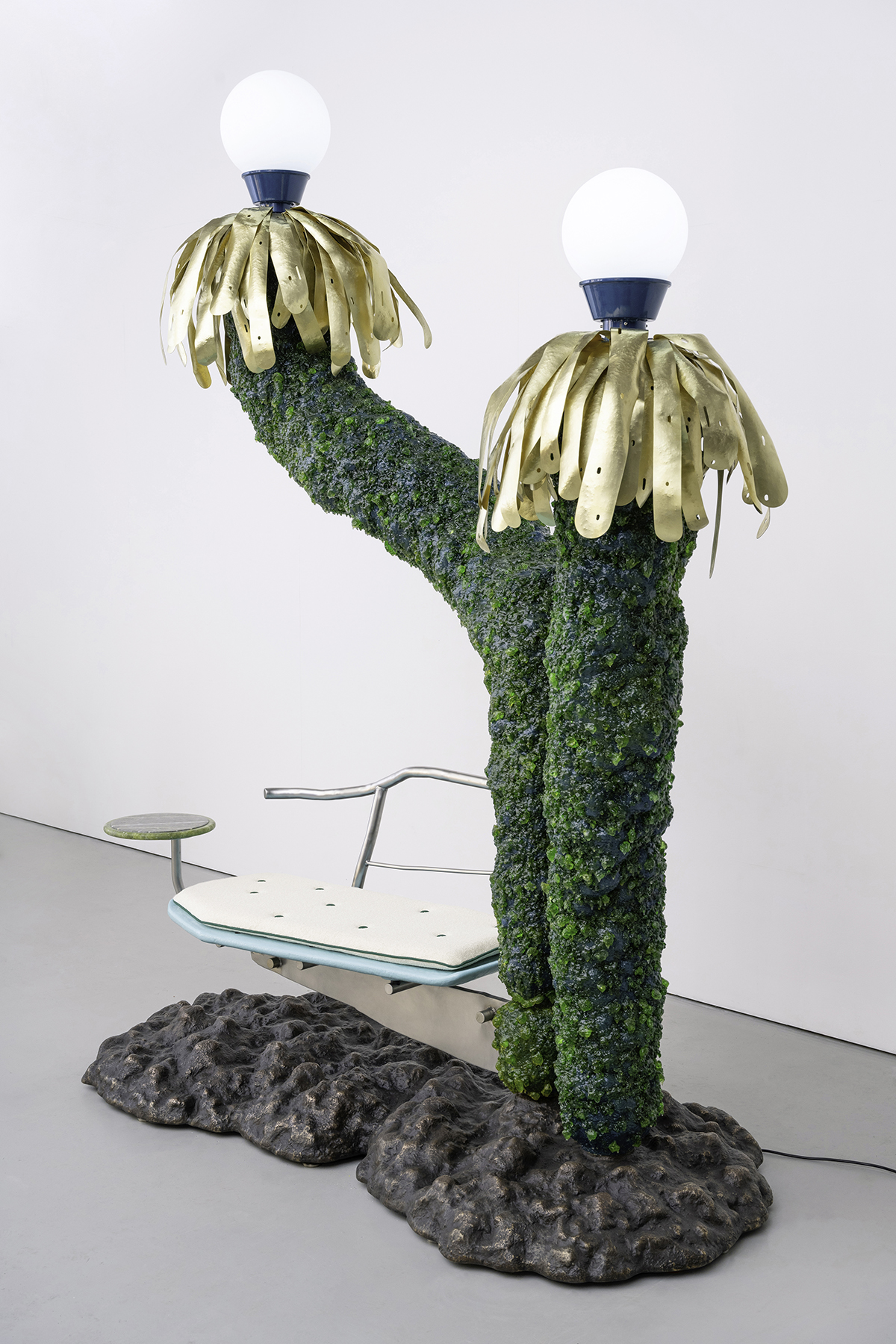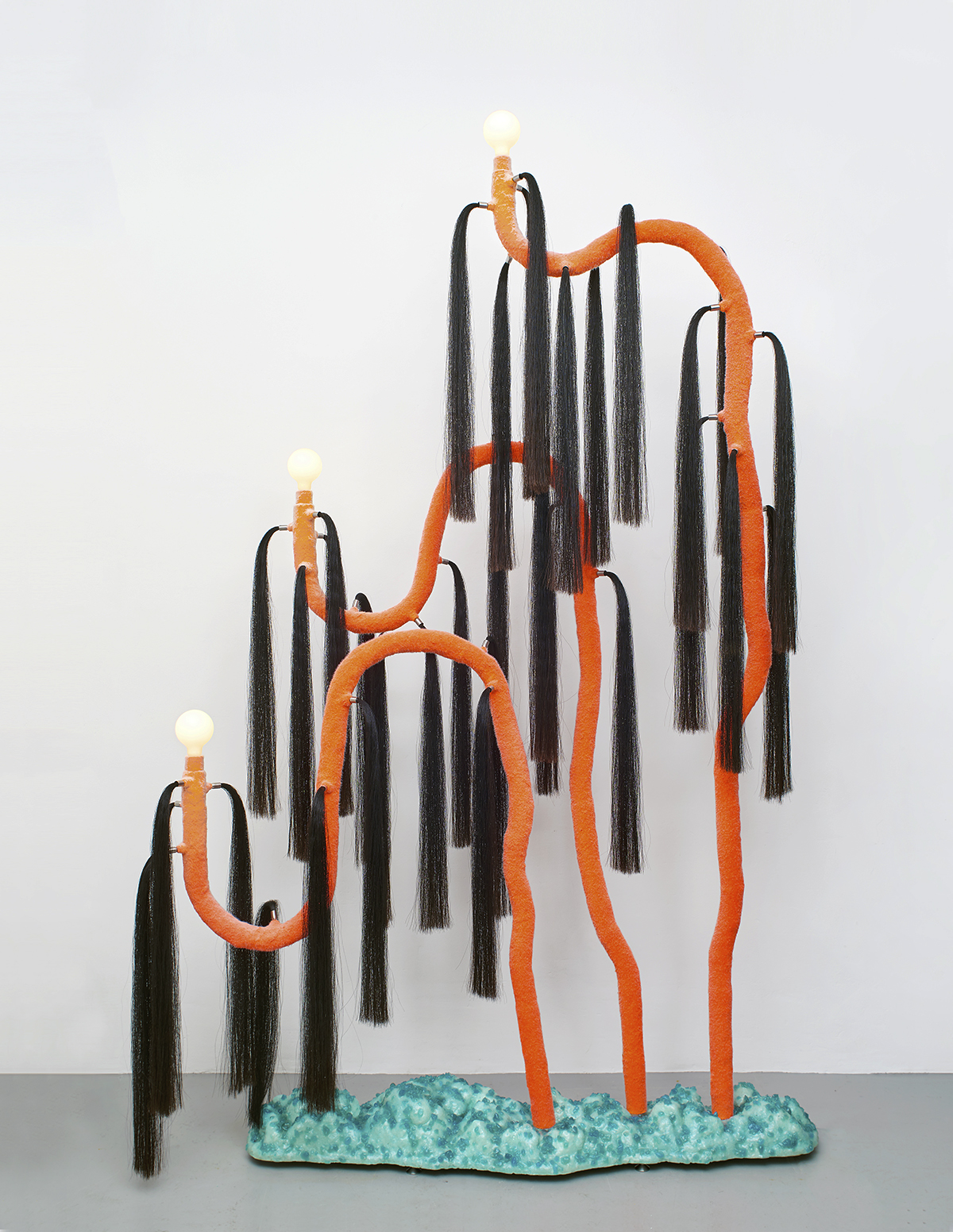 One of the pre-planned stops was to Friedman Benda to see truly wild new furniture by Jonathan Trayte. A 2000-mile road trip across the Western United States provided creative fodder for the British artist, whose new pieces are meant to resemble cacti, palm trees, and the rock formations found in Joshua Tree National Park. The resulting collection is sort of like if Dr. Seuss furnished a seedy desert motel.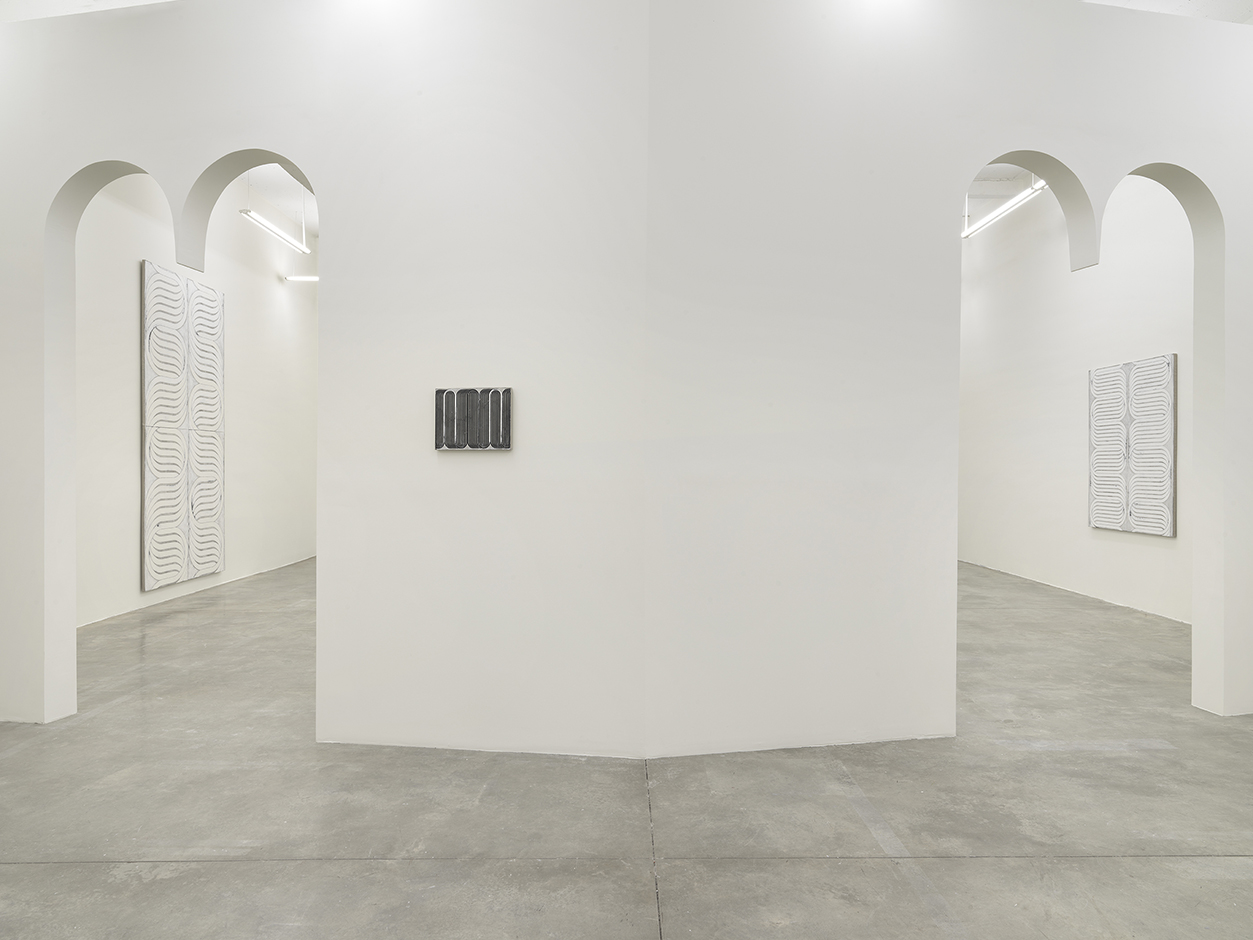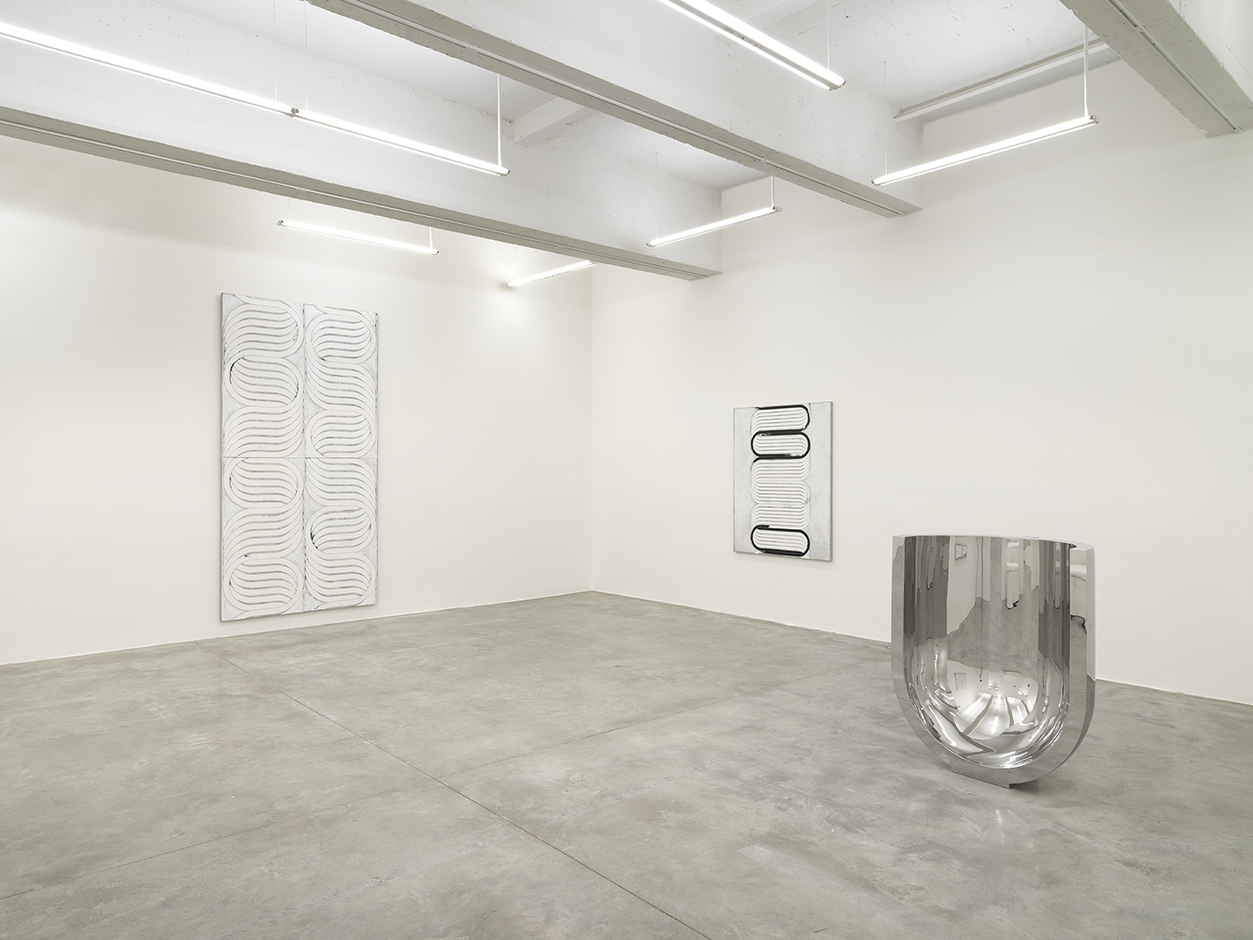 It's hard to capture in photos the feeling of being inside Davide Balliano's new exhibition at Tina Kim gallery, with exhibition design by Charlap Hyman & Herrero. The ultra-creamy monochrome, the stainless-steel sculptures, and the mesmerizing paintings all give the illusion in being in a kind of womb-like space, outside of time and certainly far from the construction and traffic of Chelsea. I likened it to being inside 2001: A Space Odyssey's bedroom at the end of the world.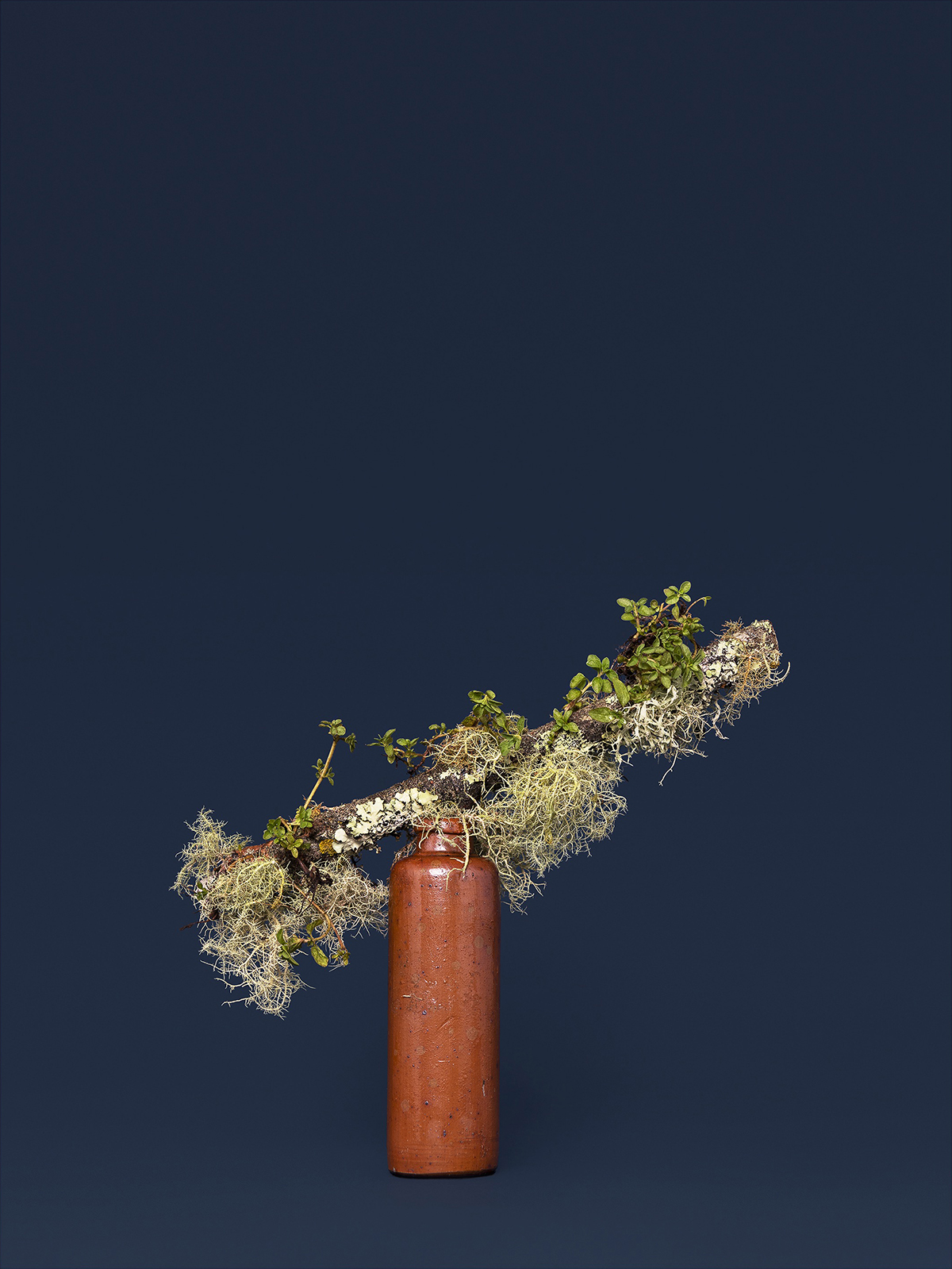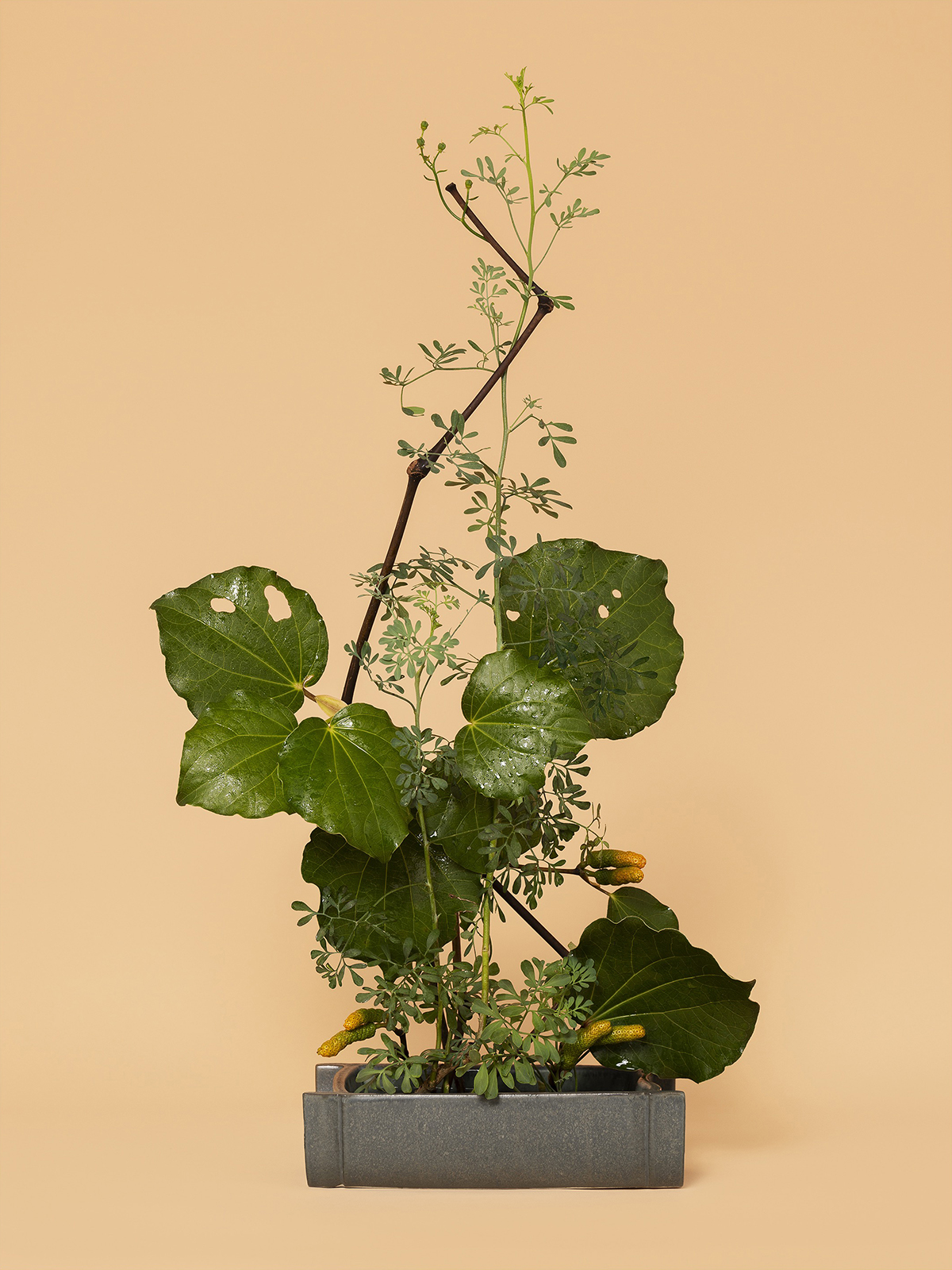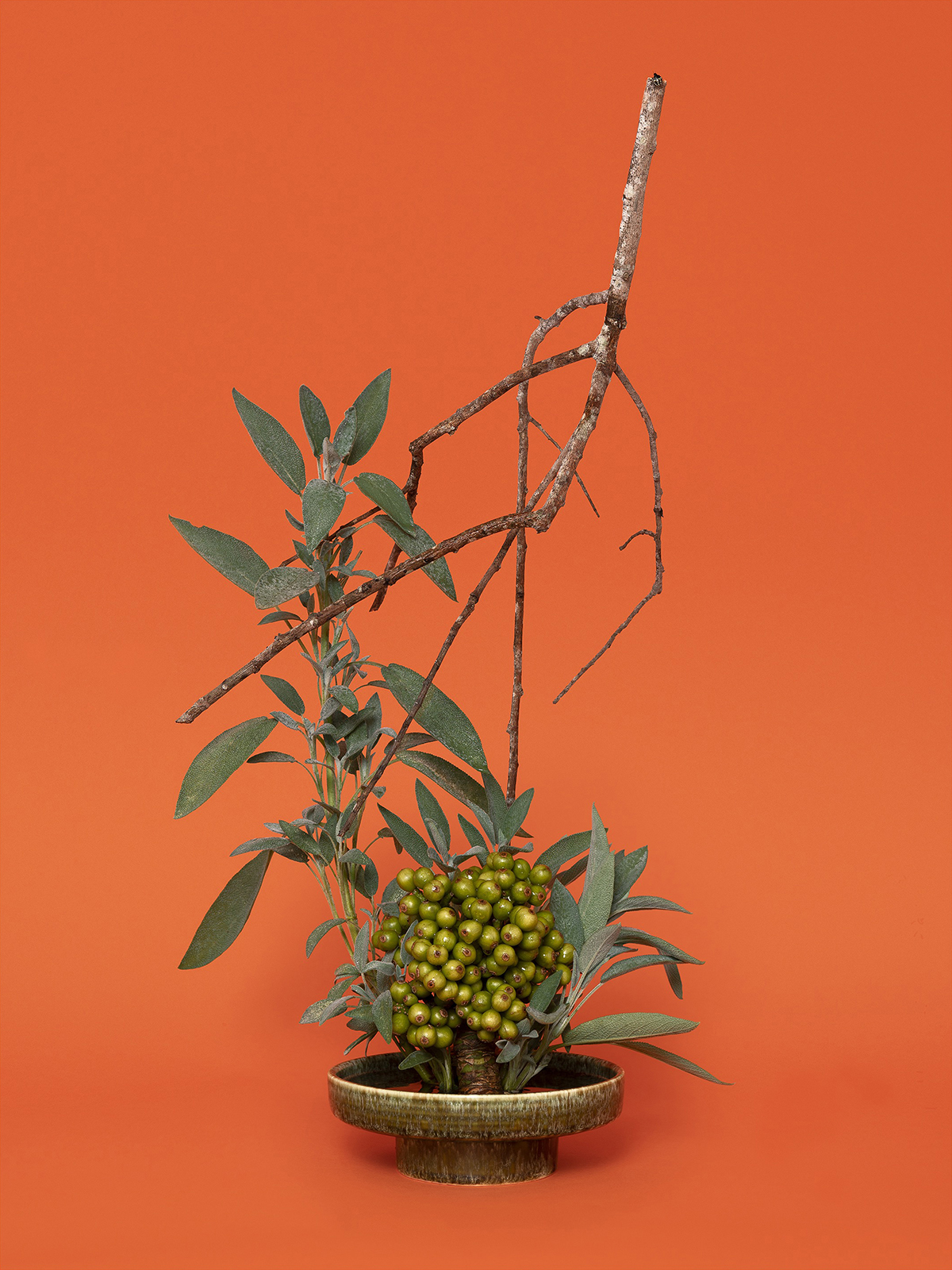 Ann Shelton's A Lovers' Herbal, a new virtual exhibition at Denny Dimin Gallery, takes plants — rue, peony, pennyroyal, and willow — chosen for their history of being used medicinally as emmenagogues (to bring on menstruation), abortifacients (to induce abortion), or contraceptives, and arranges them ikebana style.
Interiors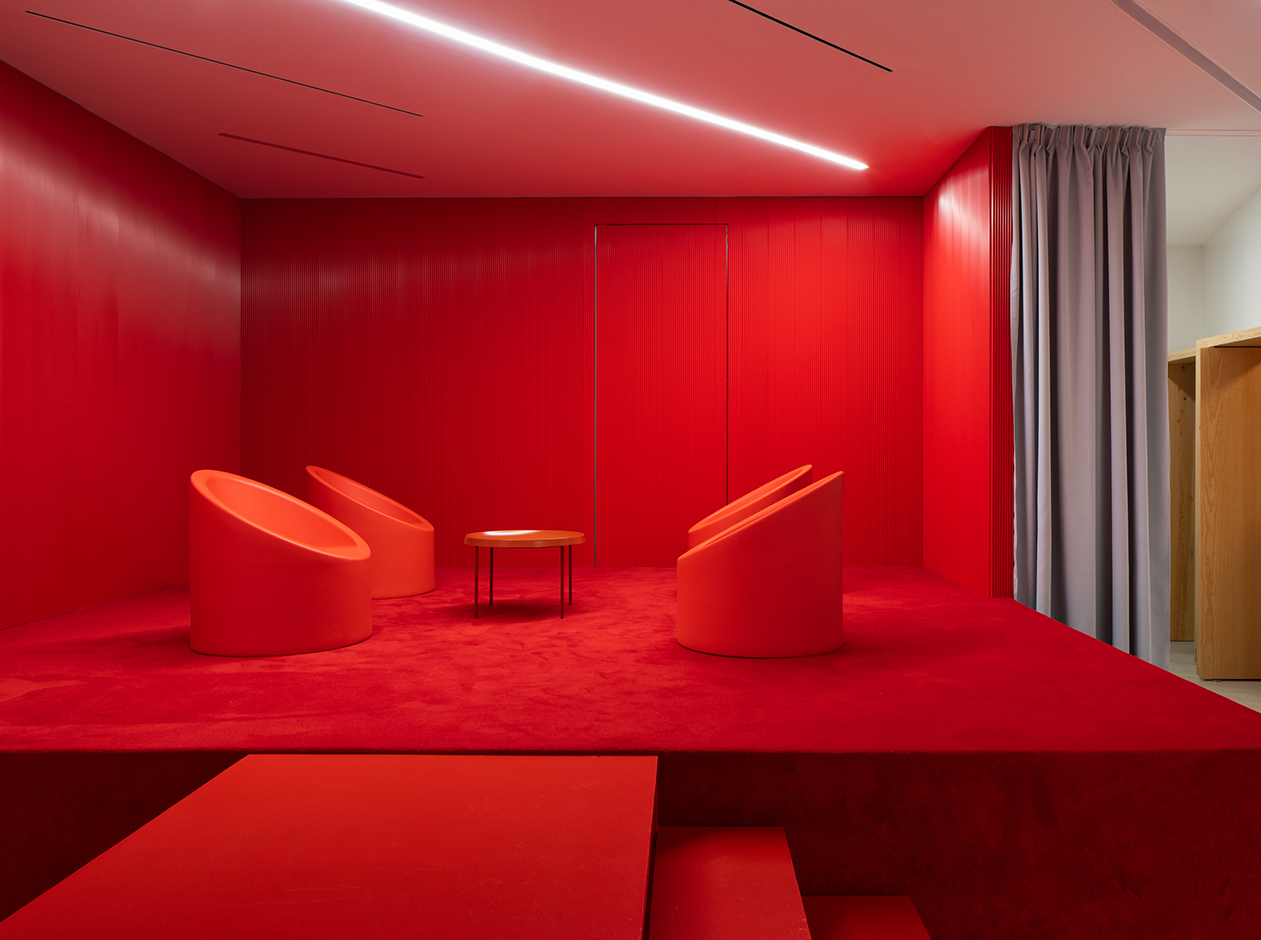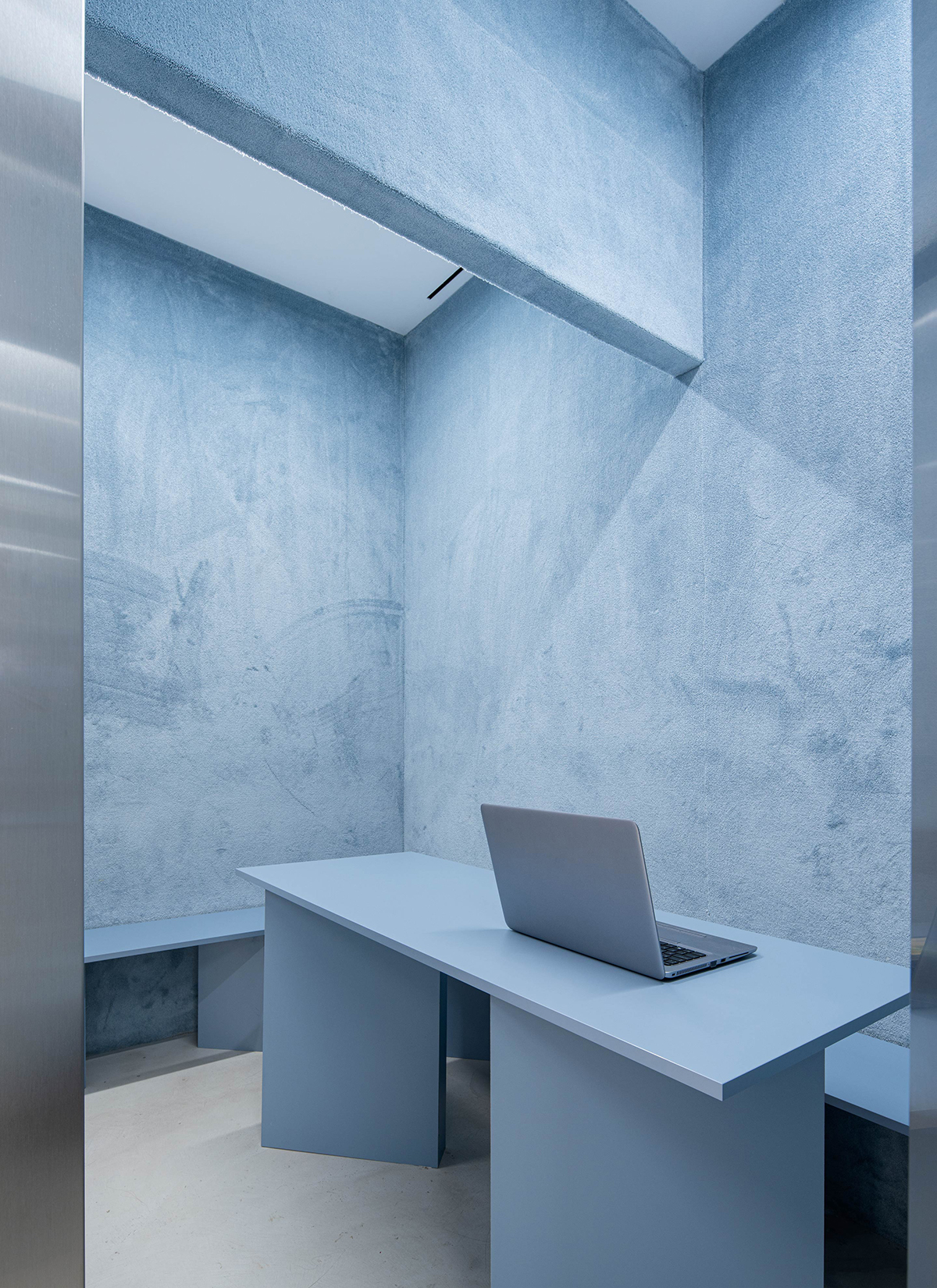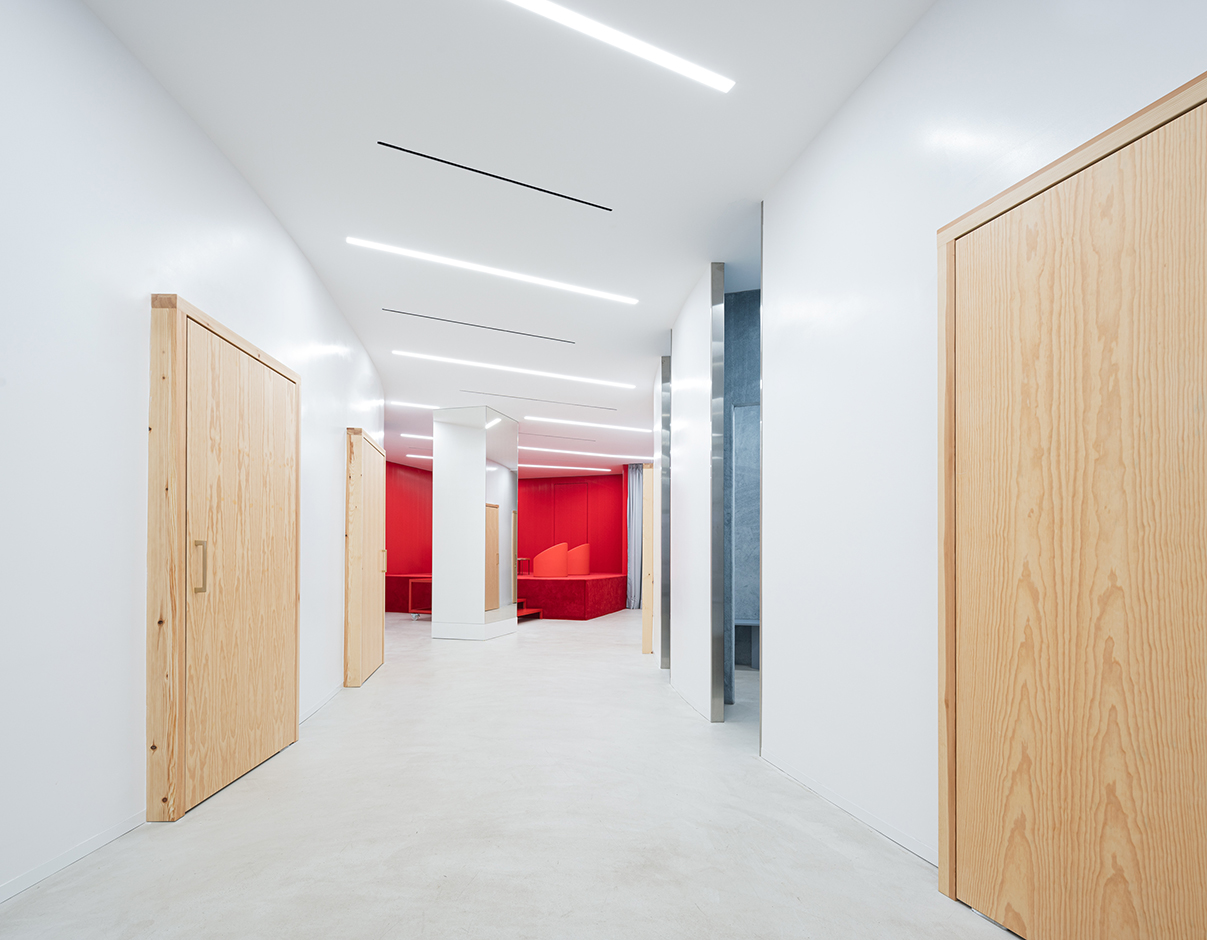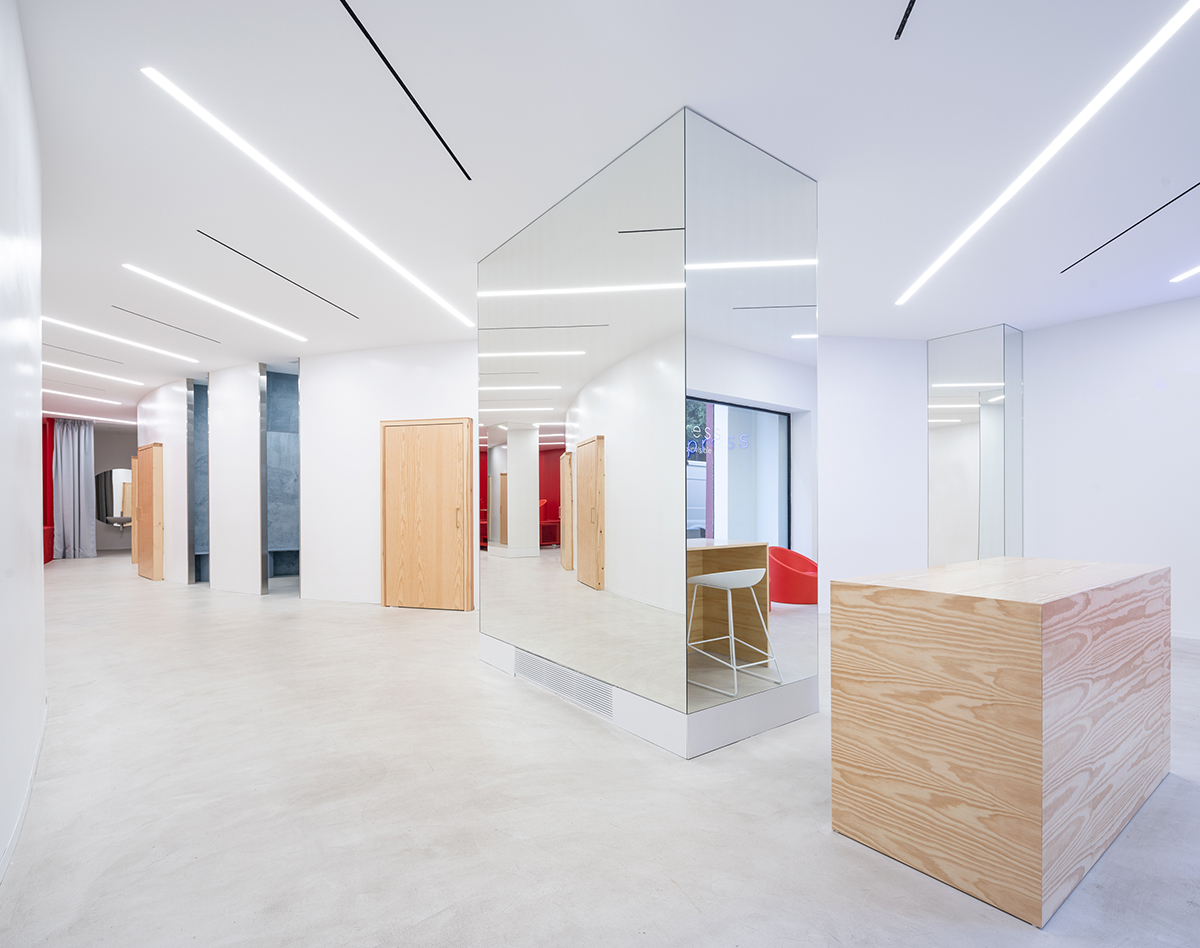 Another day, another bonkers amazing medical clinic? This one's a dental office in Valencia, Spain, designed by Raul Sanchez Architects, called Impress. The site had a strange shape and a rise in the rear of the space created by an underground garage. "The design takes into account the special geometry of the space and proposes two curves that get closer and distance themselves, playing between them, and enclosing all the functional spaces — dental boxes, sales spaces, toilets." The materials, including pine boxes, mirrors, blue velvet, and an all-red room (that's two David Lynch references, if you're counting), make the space.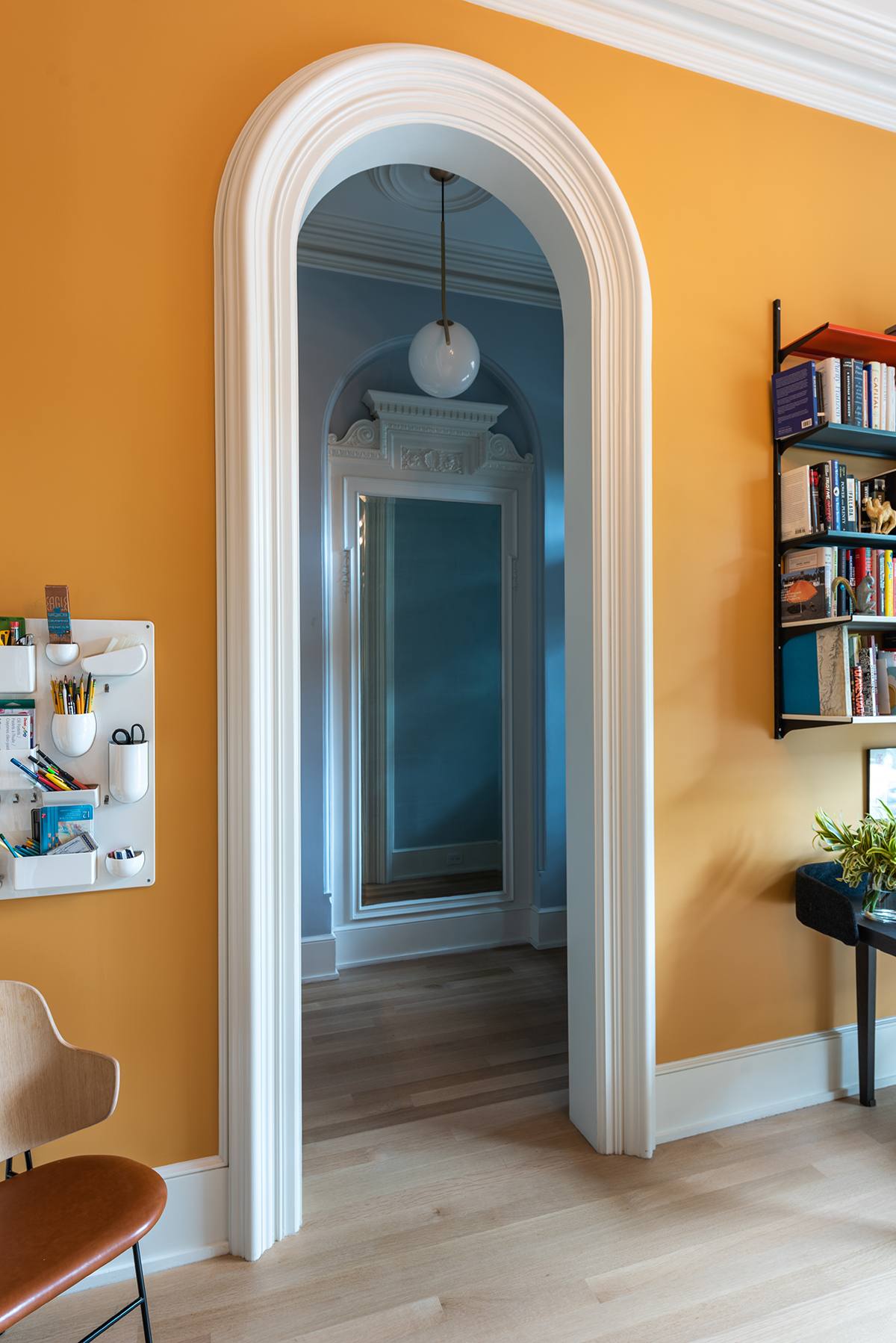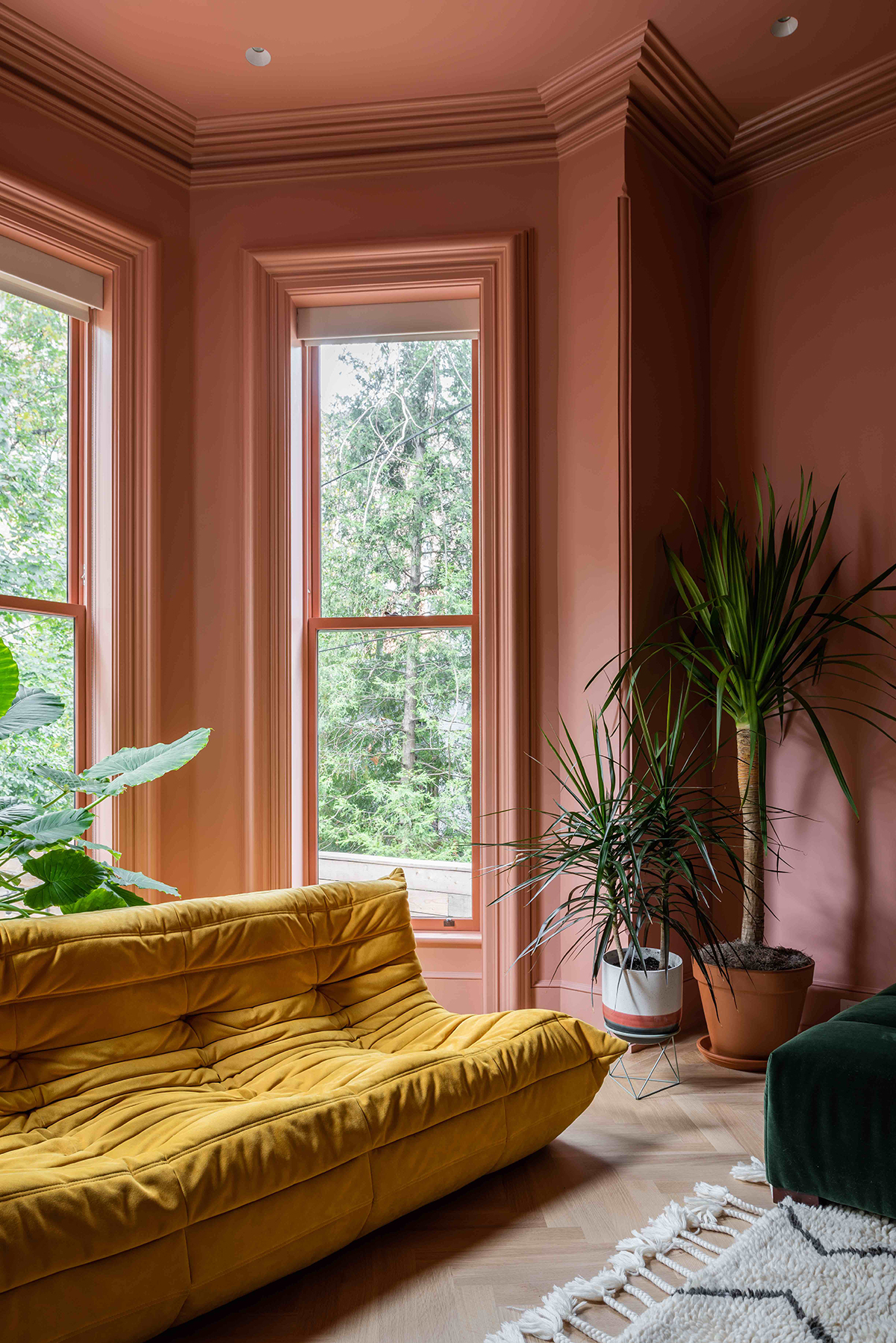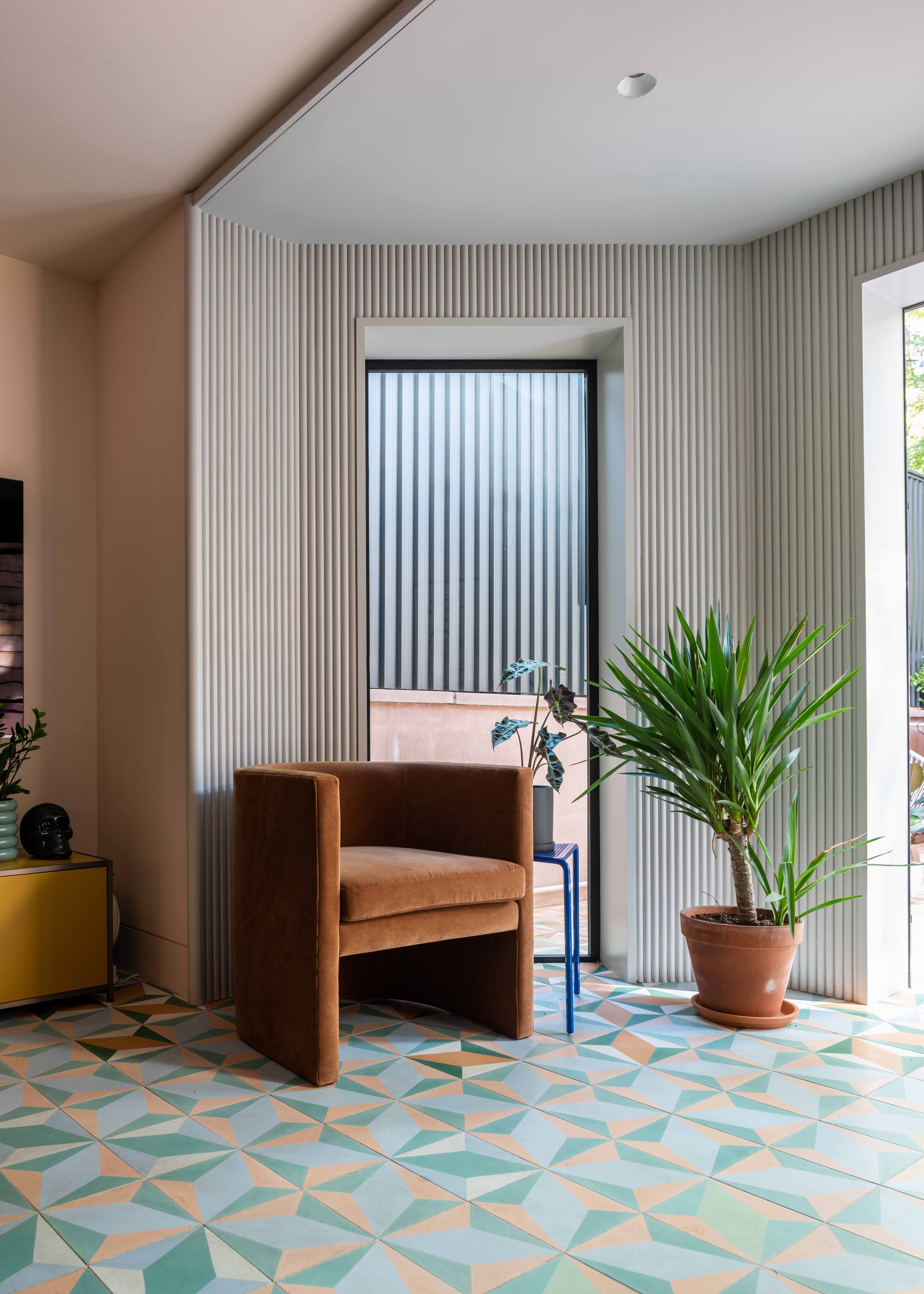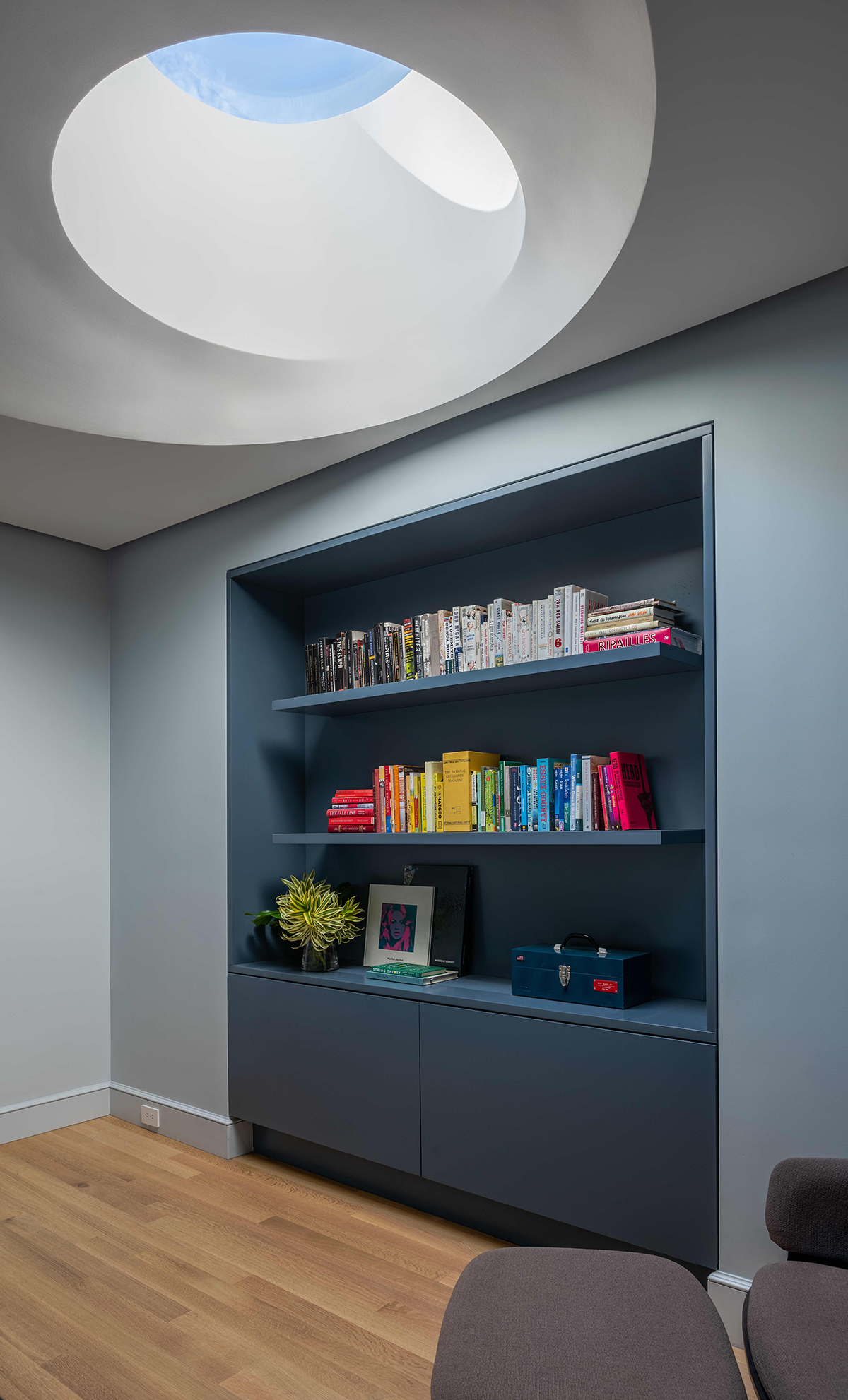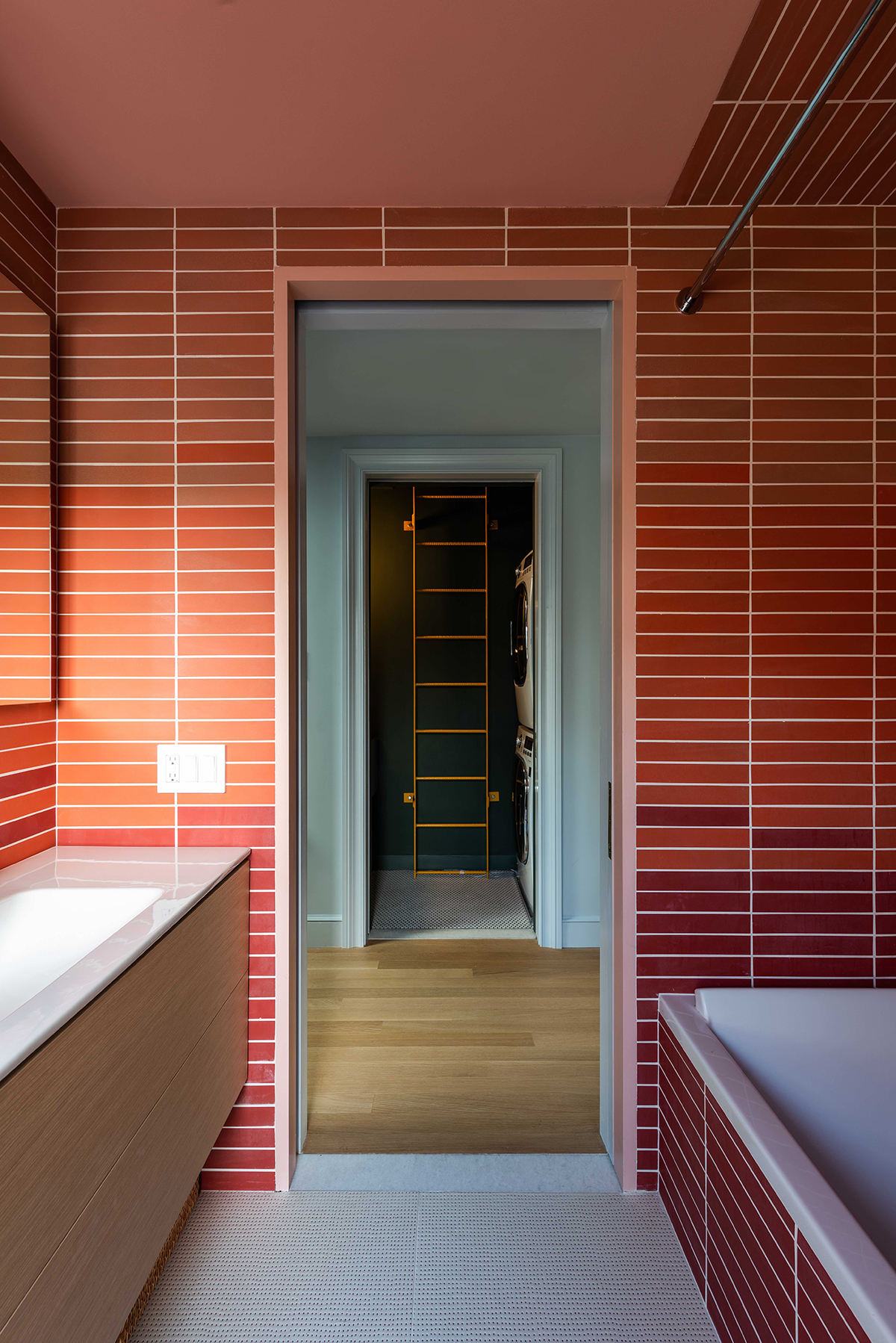 Michael K. Chen Architecture recently completed this gut renovation in Brooklyn; it was so decrepit when the project started that the studio took castings of the original carved plaster brackets and moldings, and replaced them in kind. We love the James Turrell–like skylight and the Scandinavian-inspired color blocking.