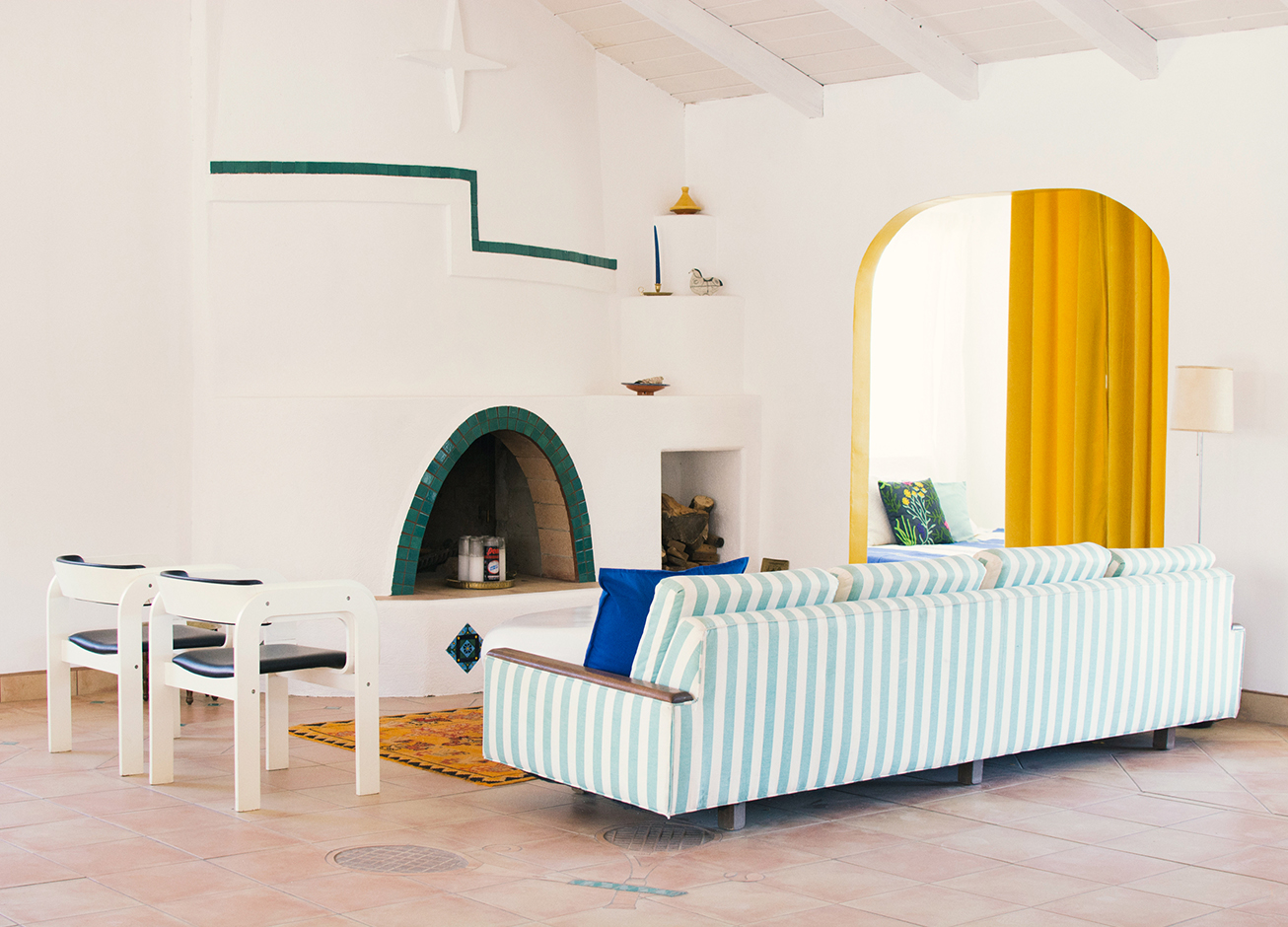 A weekly Saturday recap to share with you our favorite links, discoveries, exhibitions, and more from the past seven days. This week: sexy beds and wall-to-wall carpet in Mexico City, a stripe-happy tennis club and campsite in California, and a moody restaurant — with a glowing red bathroom — in Buenos Aires. 
Links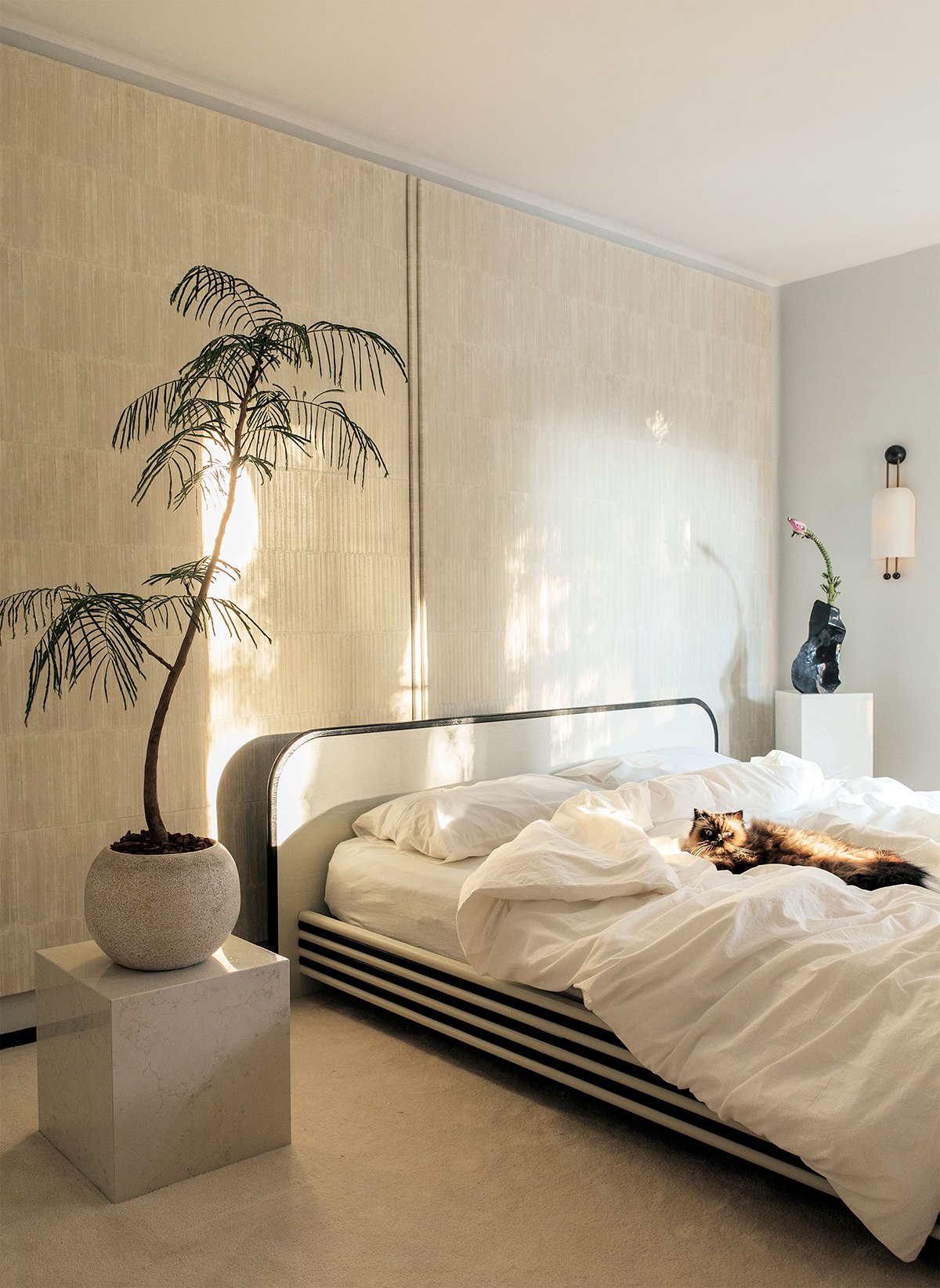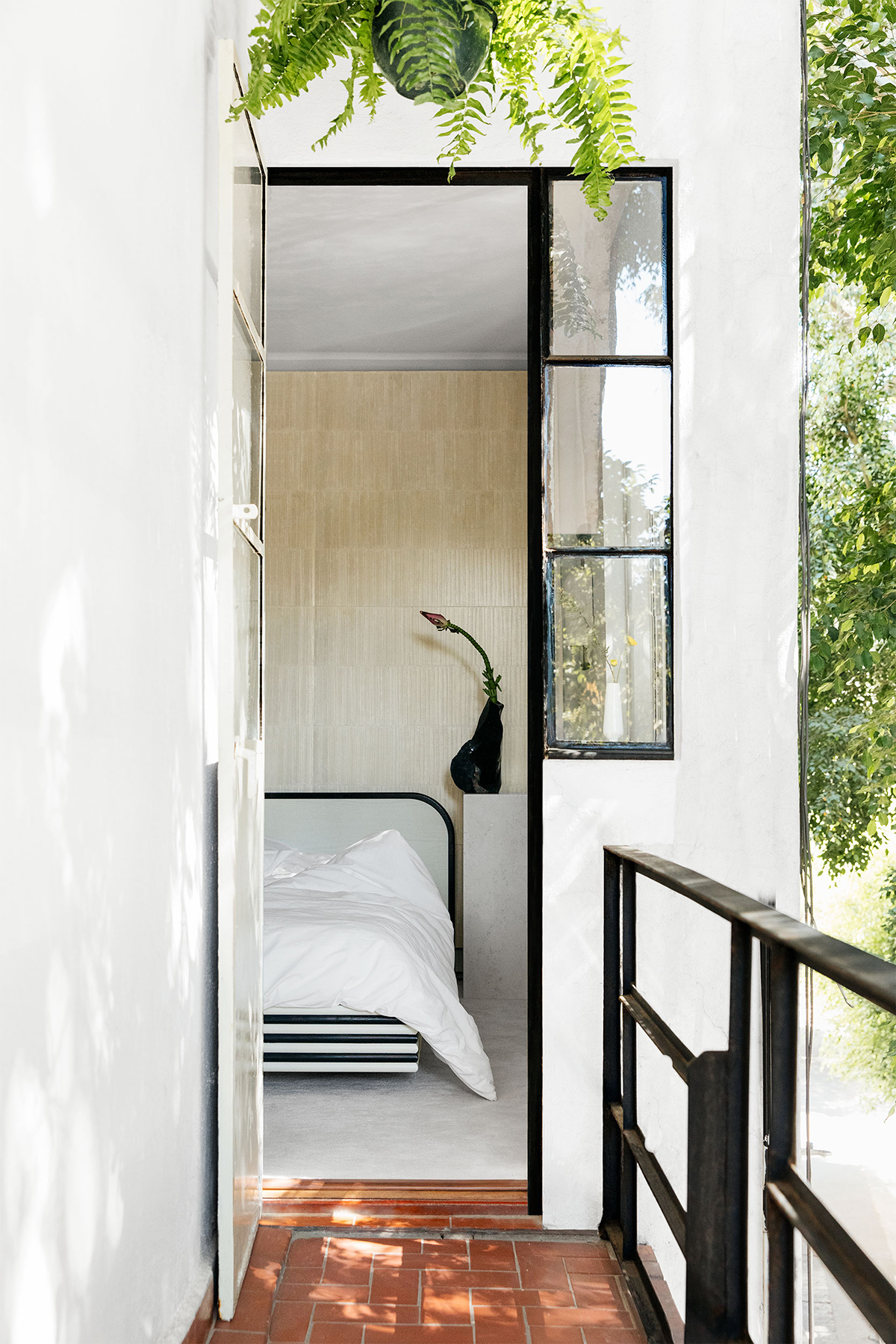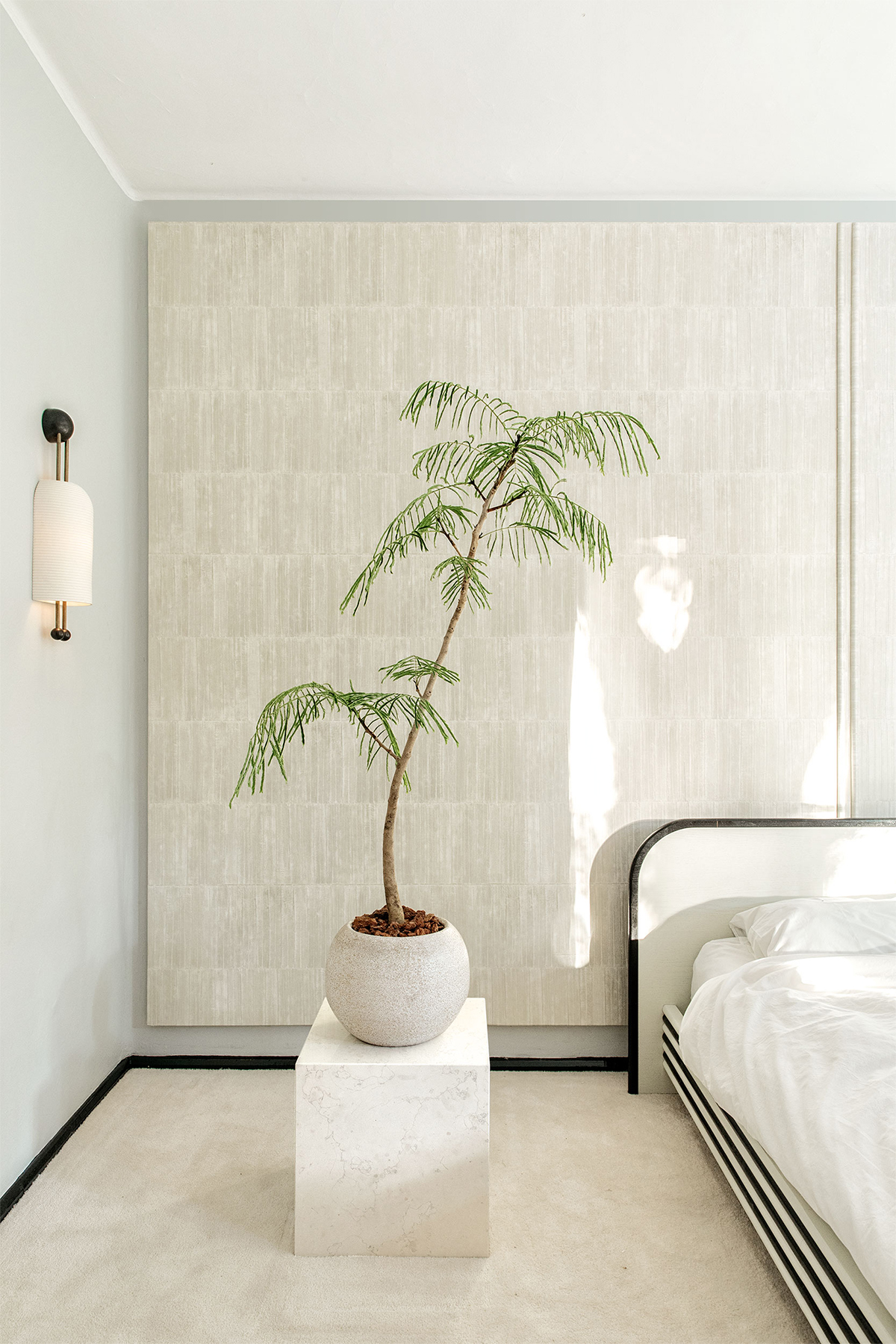 I contributed a story to the beautiful new issue of Elle Decor, thanks to the new editor-in-chief, our friend and colleague Asad Syrkett, but the biggest story — quite literally — of the issue belongs to Vidivixi founder Mark Grattan, who also becomes the first Black designer to ever grace the cover of the magazine. We covered Grattan's uncanny ability to make the sexiest beds possible in a story a few years back, and the one in his Mexico City apartment, shown here, is no different. Also did we mention the wall-to-wall carpet? Photos by Maureen Evans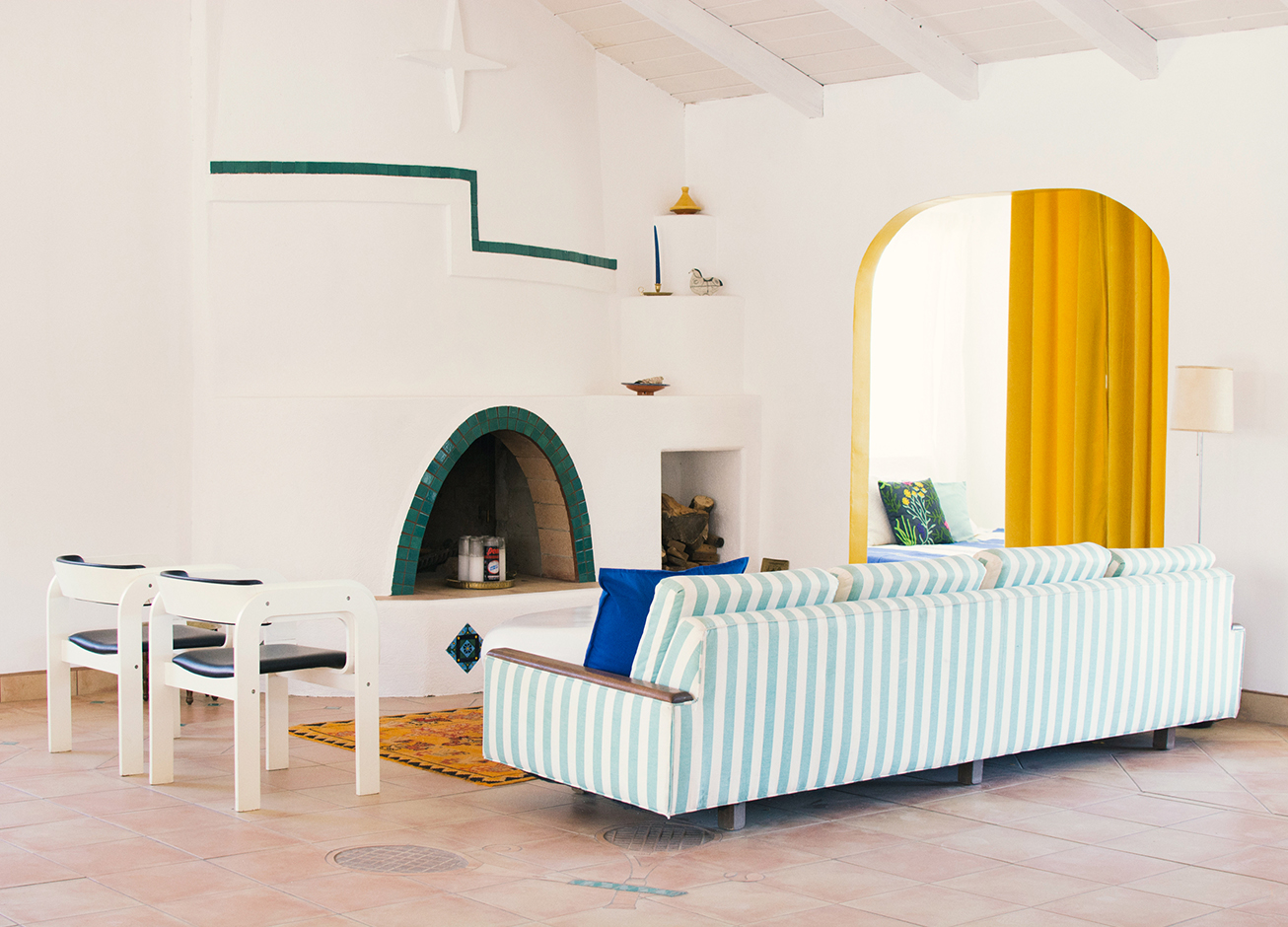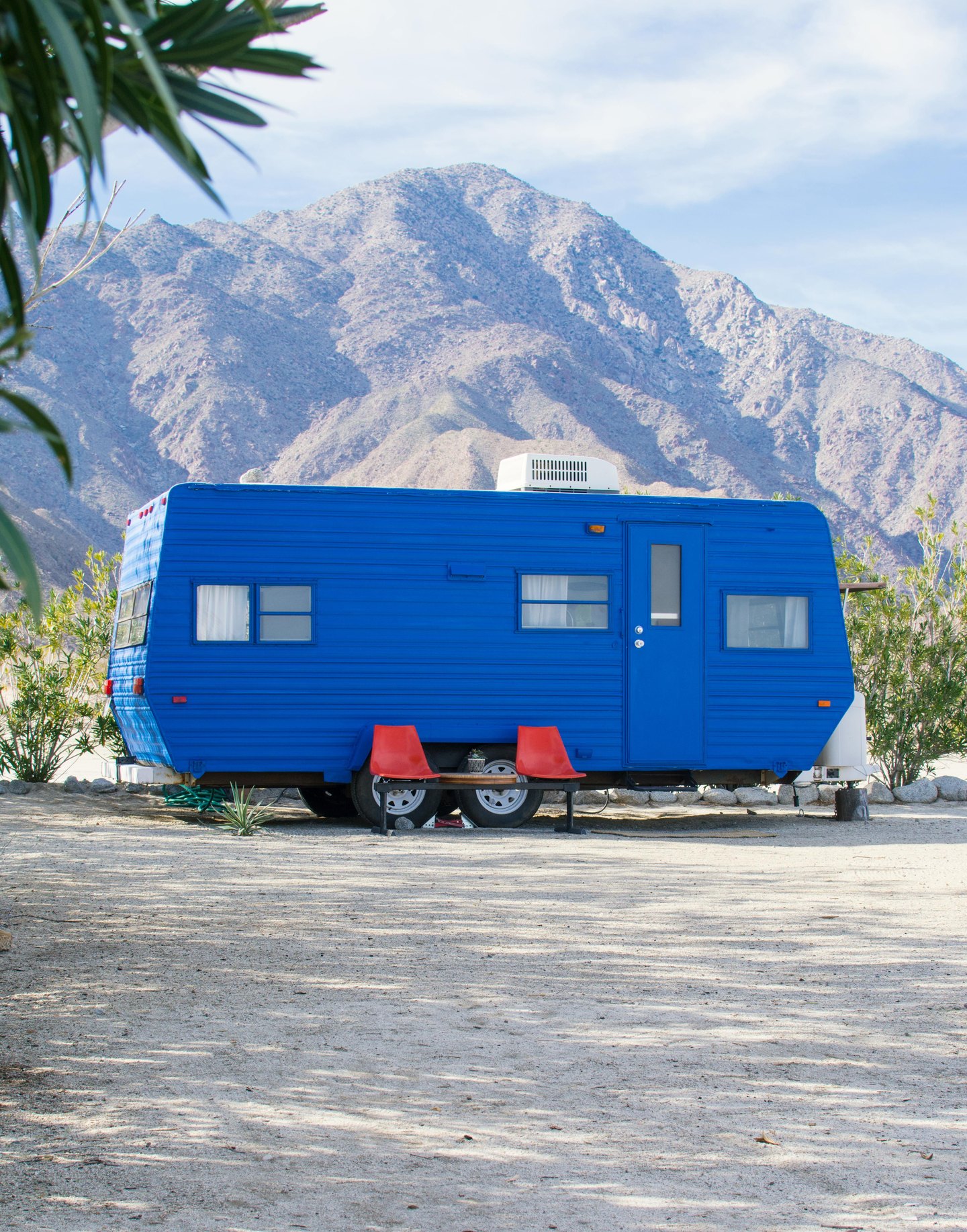 Raise your hand if every Zoom call, group text, and outdoor friend date over the past year has devolved into daydreaming about the fully vaccinated trips you'll all take together once this dumb pandemic is over? My New York pod was recently introduced to this as a possible destination: The Courts at Borrego Springs, a tennis club and campsite in the California desert that has been revamped by two ex-New Yorkers, designers Adil Dara and Leah Goren.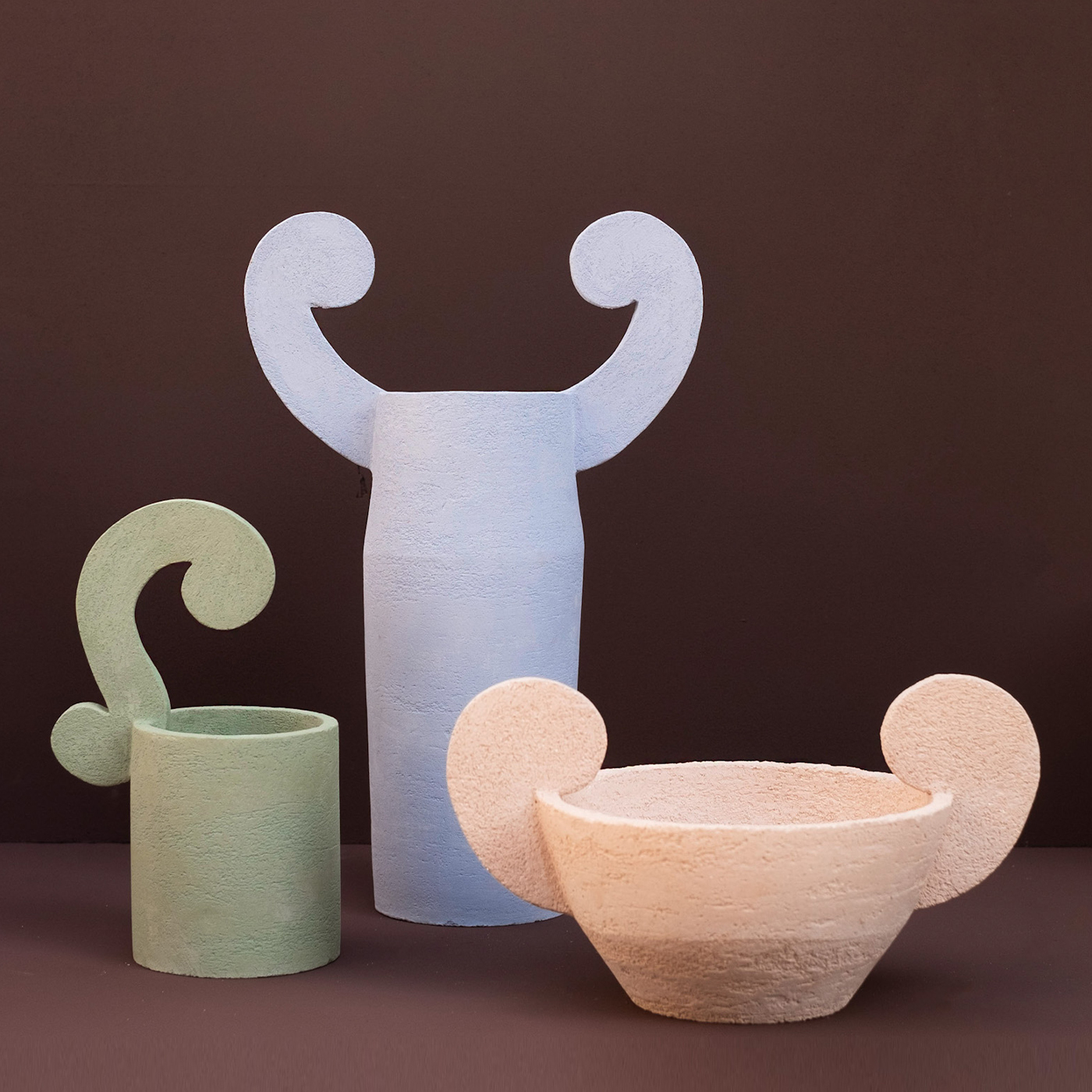 This is not the first time we've stumbled upon an artist we've never heard of on Artemest, and we're sure it won't be the last. CuoreCarpenito is a ceramic studio based in Reggio Emilia and founded by Claudia Carpenito; we love pretty much everything about these, from the colors to the texture to the way each vase appears to be holding up its hands in a different way.
Discoveries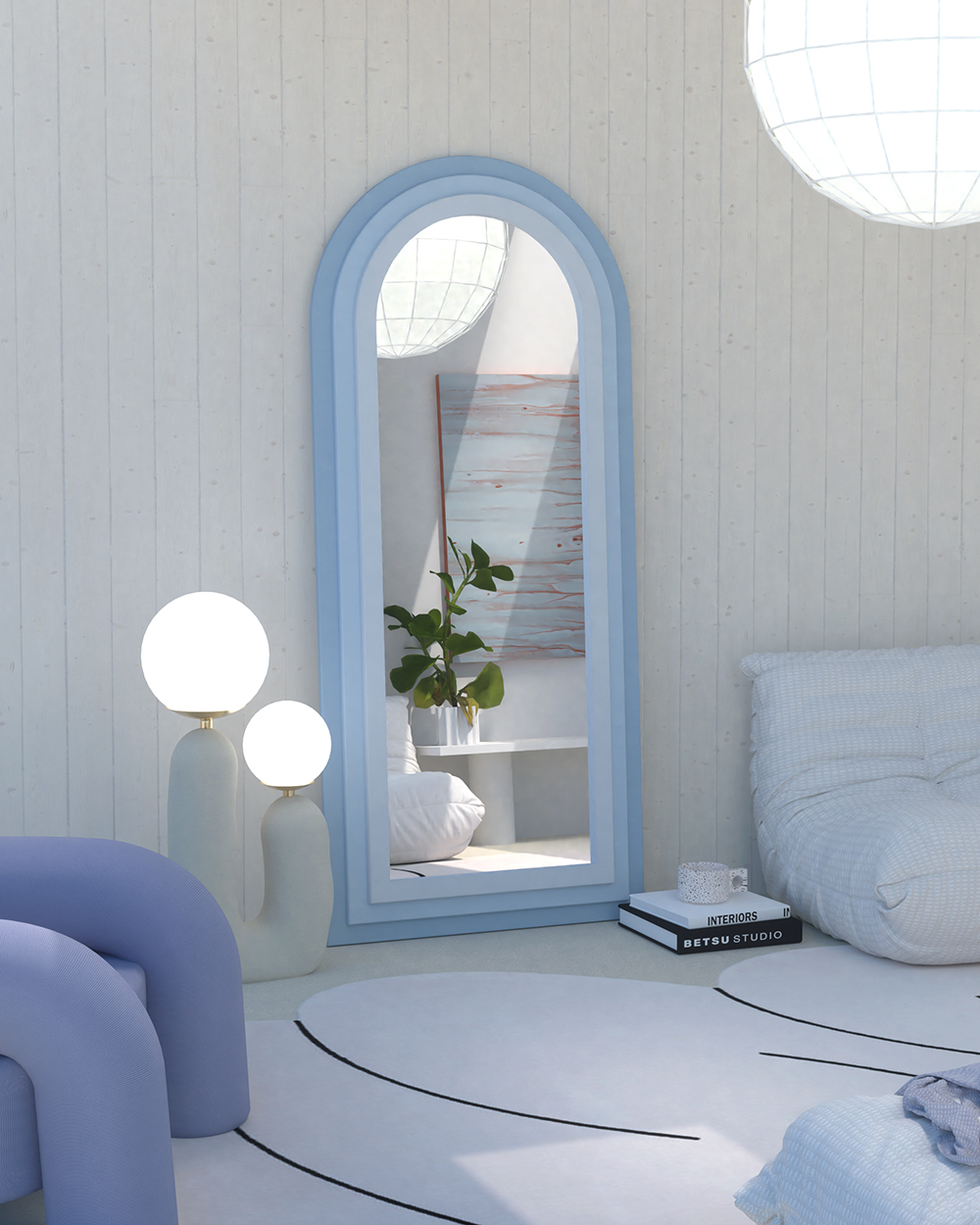 We got a submission this week from the Philadelphia-based vintage and modern home goods store, Betsu Studio, which is releasing its first piece designed and fabricated totally in house — the Ultrafragola-inspired Portal Mirror. Available in citrus, sky, and checkerboard, it also costs about 10 percent of what the Sottsass mirror does at $850.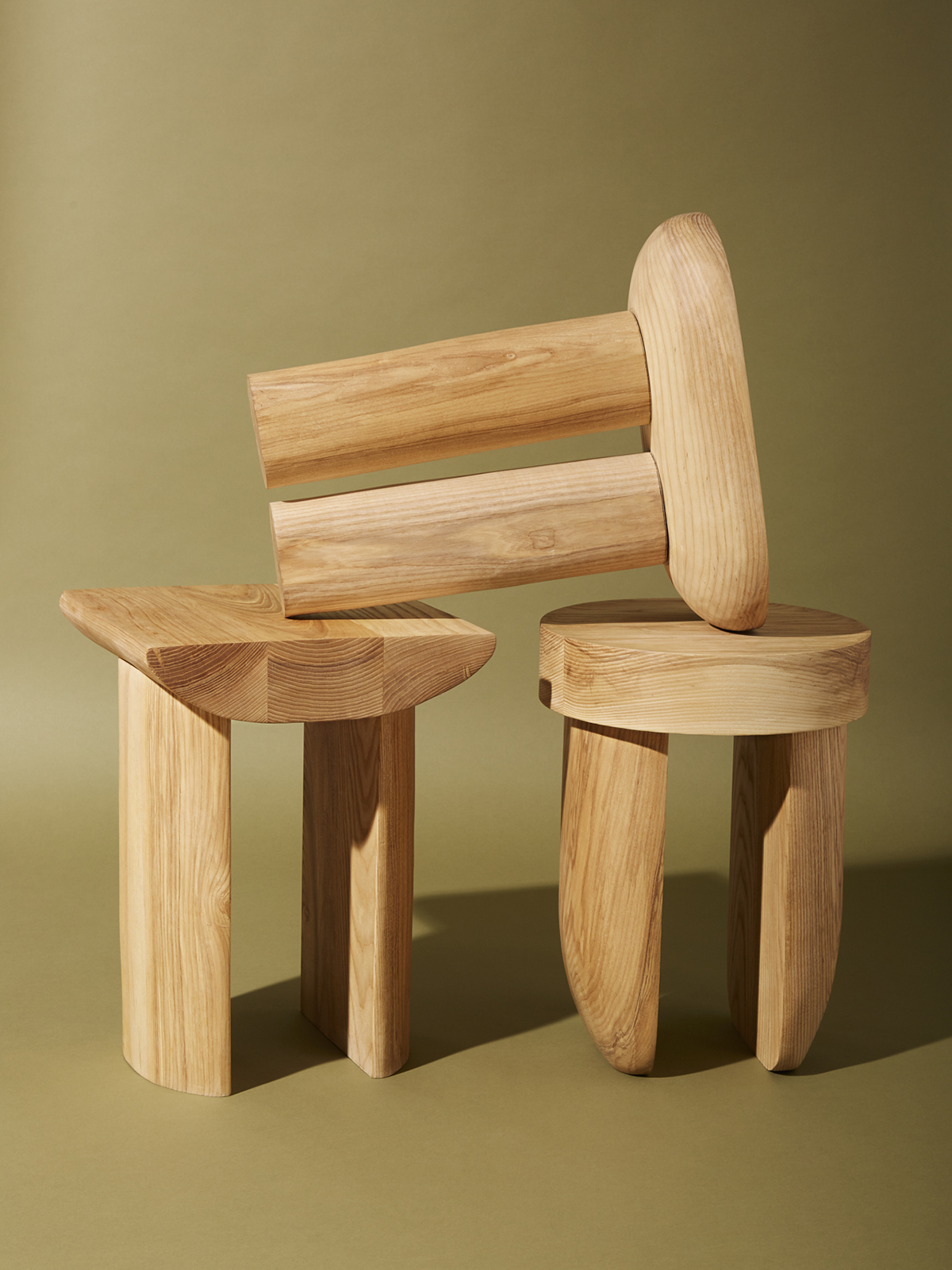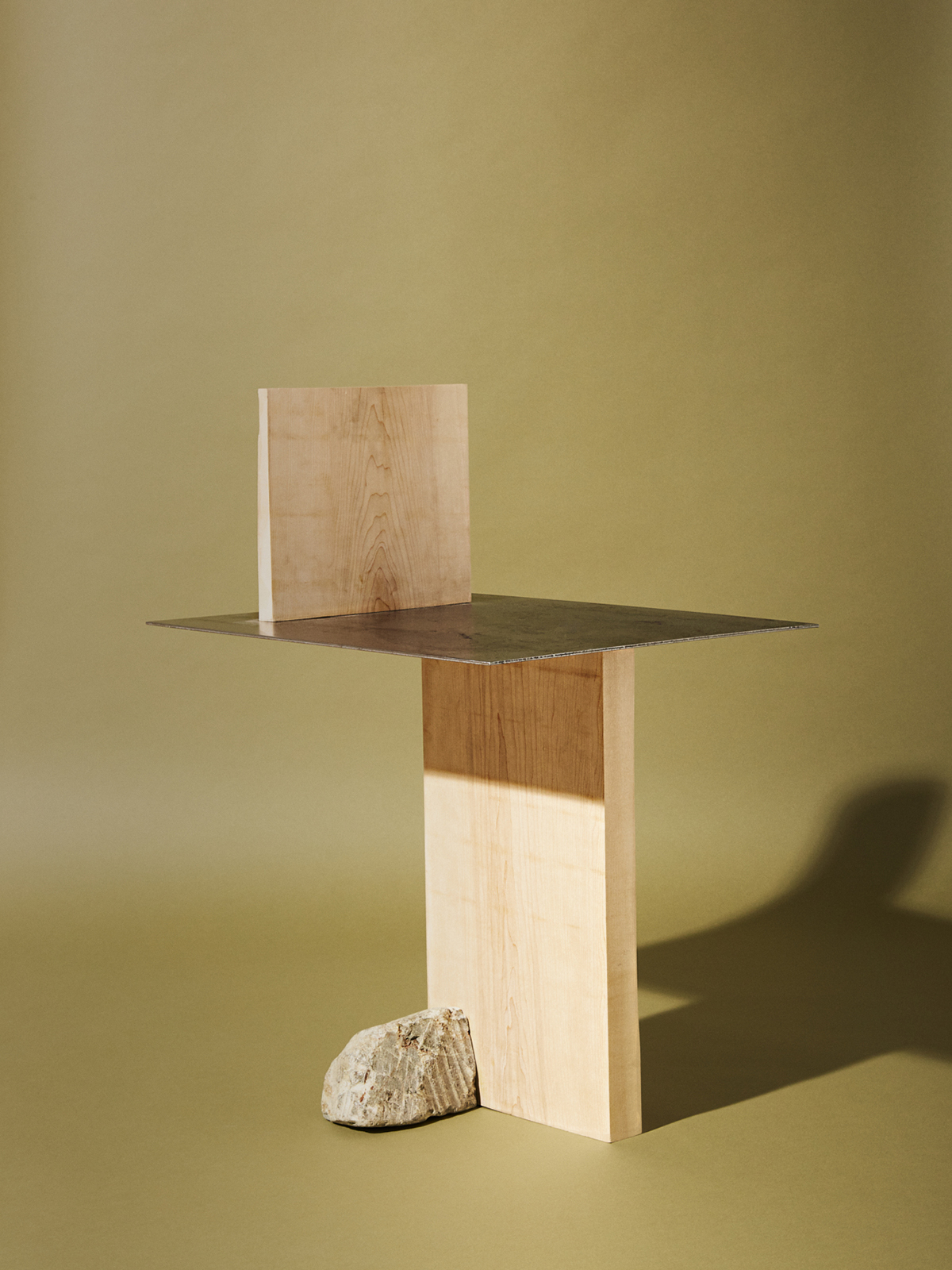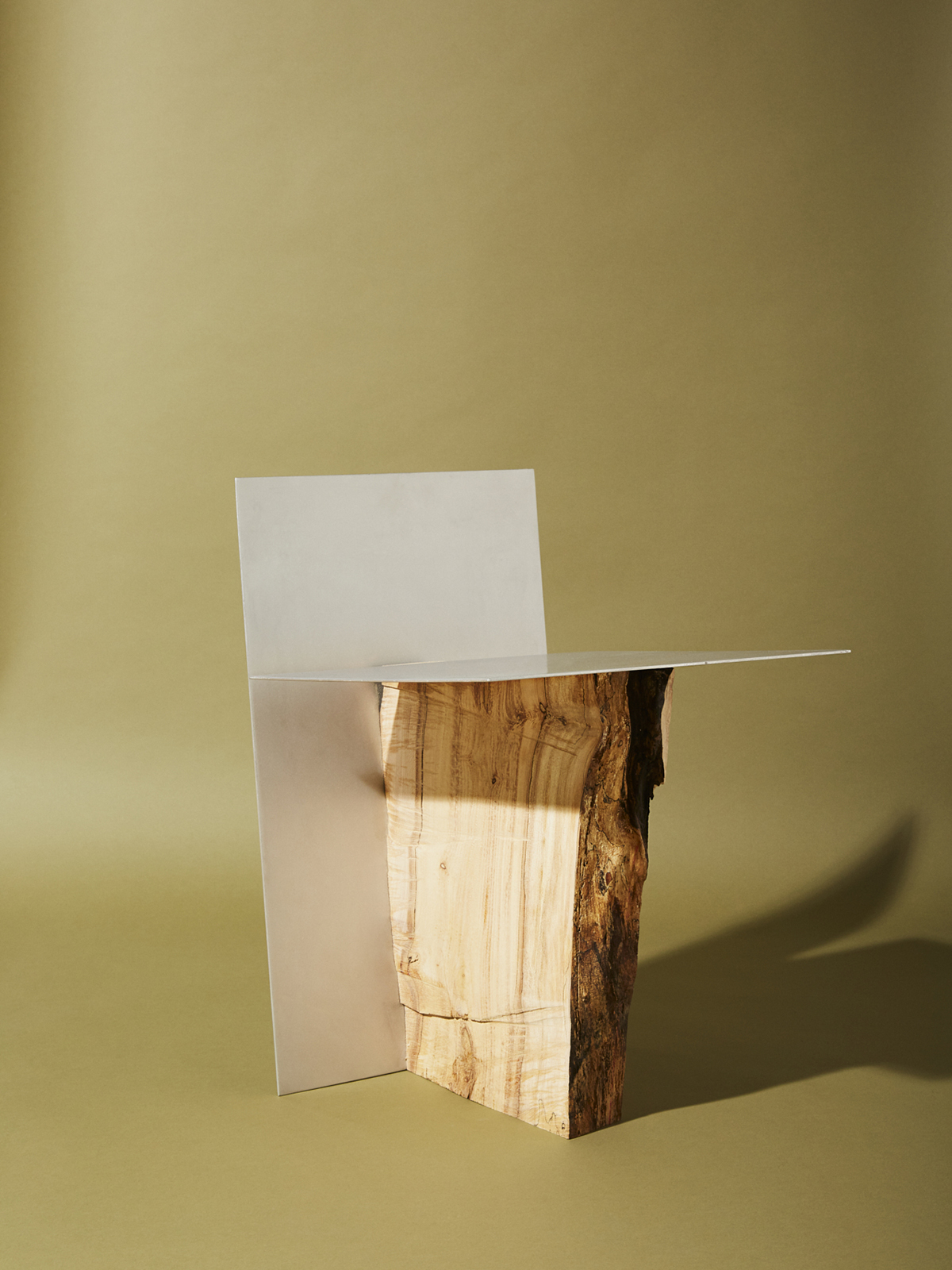 Another good submission from up and coming designer Elizabeth Lenny, who moved back to her childhood home, a farm outside of Toronto, at the beginning of the pandemic and proceeded to make 19 chairs using felled wood from the property. "I primarily used wood from trees that I harvested myself, from my family's land," Lenny says. "As I reflect upon the work and the material, these trees were once trees I climbed and built forts around. Now with a different kind of curiosity, my hands interacted with them again. These memories and interactions with the material became important to the pieces."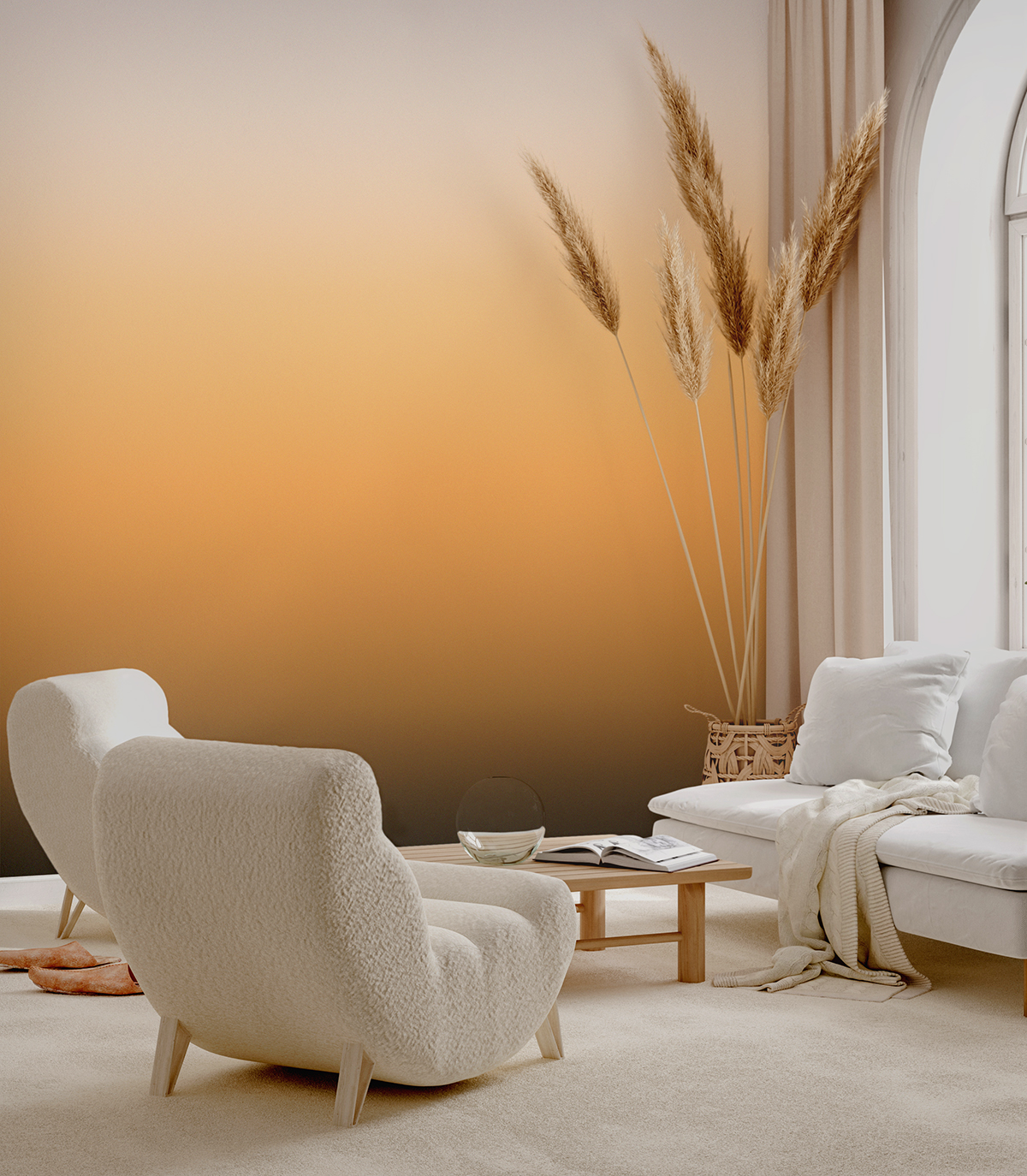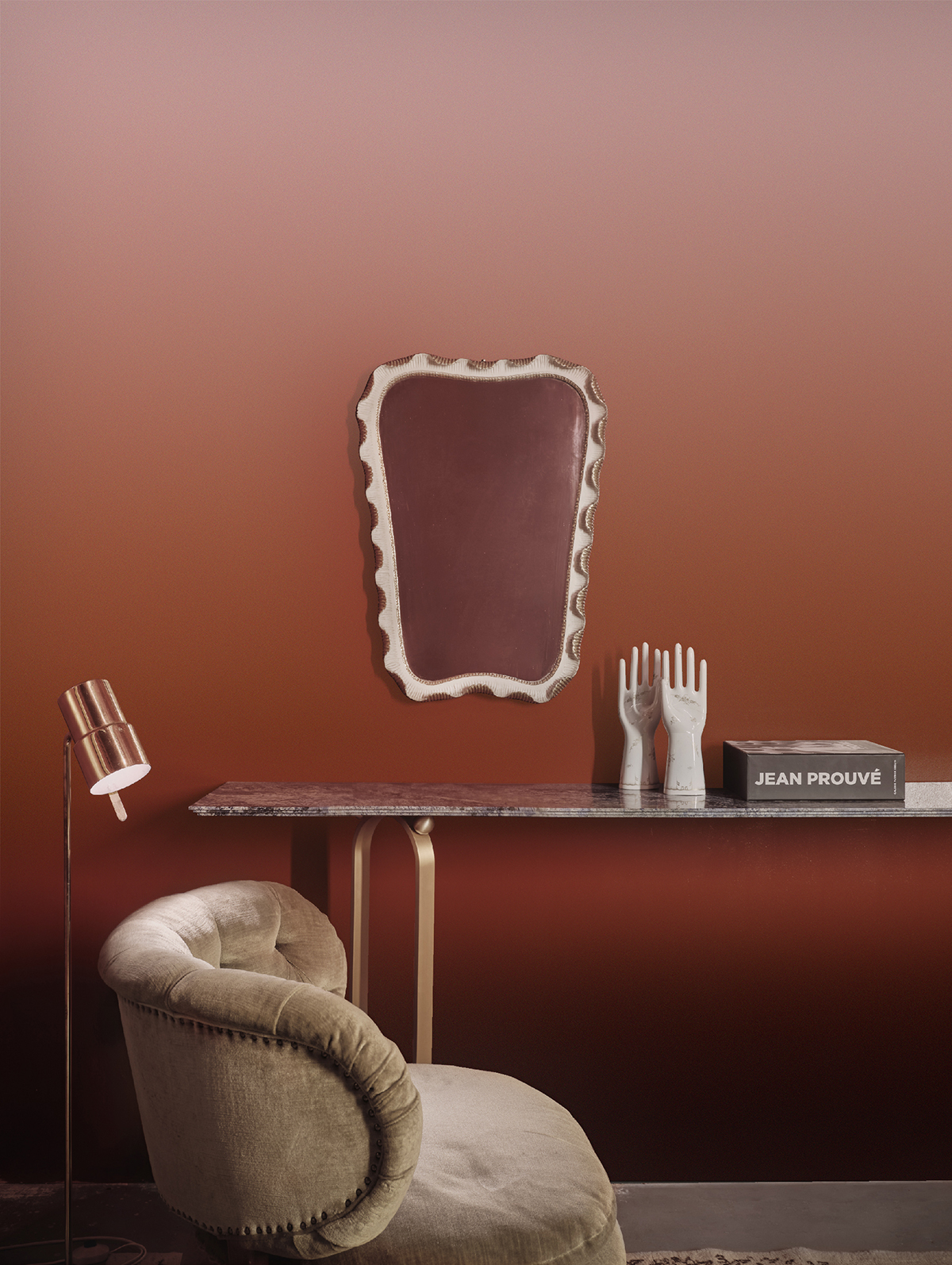 Calico Wallpaper released its Dawn collection this week with a selection of color gradients designed by far-flung collaborators, including Sabine Marcelis, whose Silhouette colorway was  was inspired by the sunset view from her Rotterdam studio, and Milan-based Dimorestudio, whose brick-red Oblio was meant to recall a smoke-filled 1970s lounge.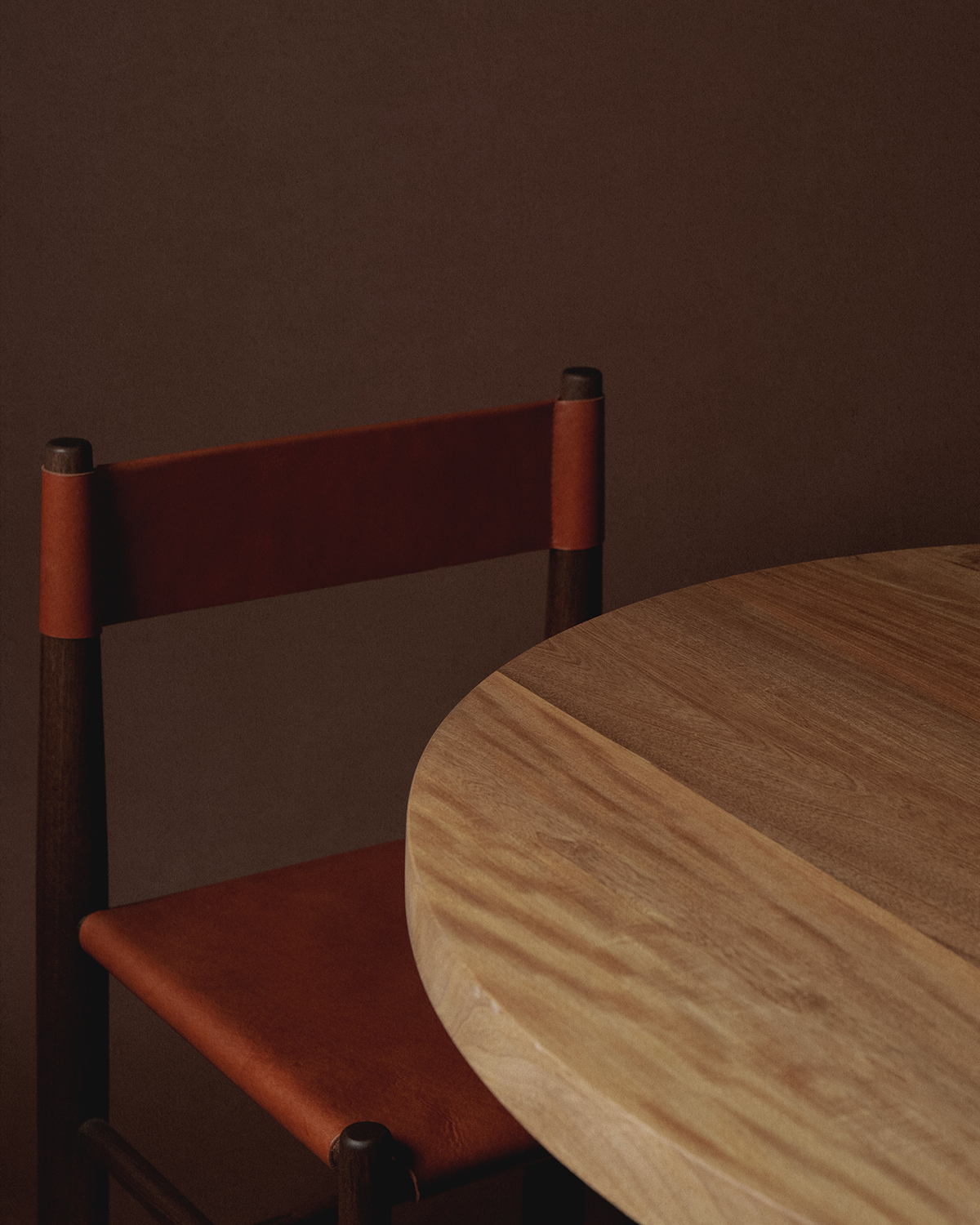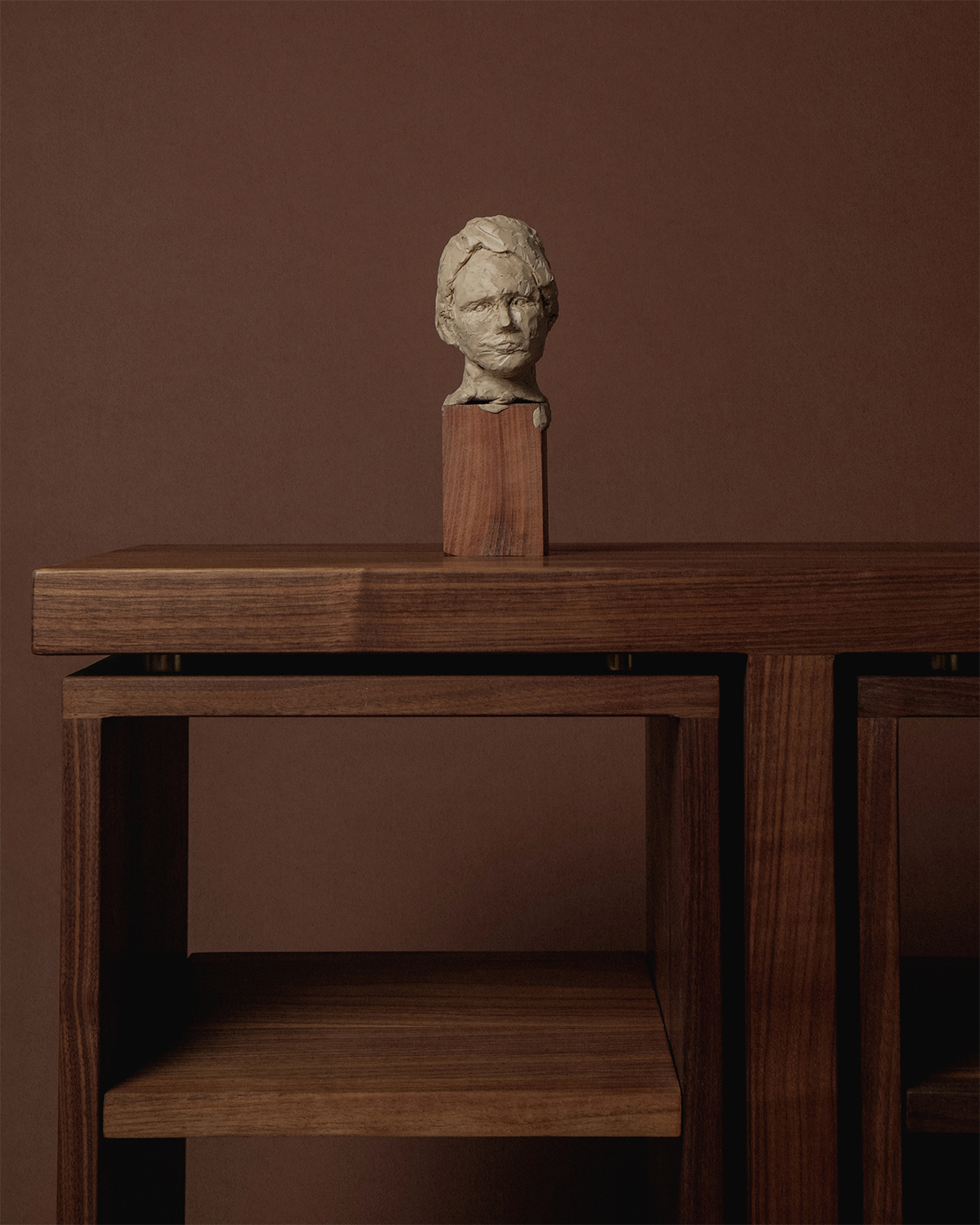 After years of working as a designer for several high-end interior firms, Brooklyn-based Ben Kicic opened his eponymous studio this month. The collection mixes solid woods, hand-dyed leathers, and bronze; "made to be lived in, these pieces draw out the natural tendencies of their materials in order to build patina and character." Photos by Jessi Frederick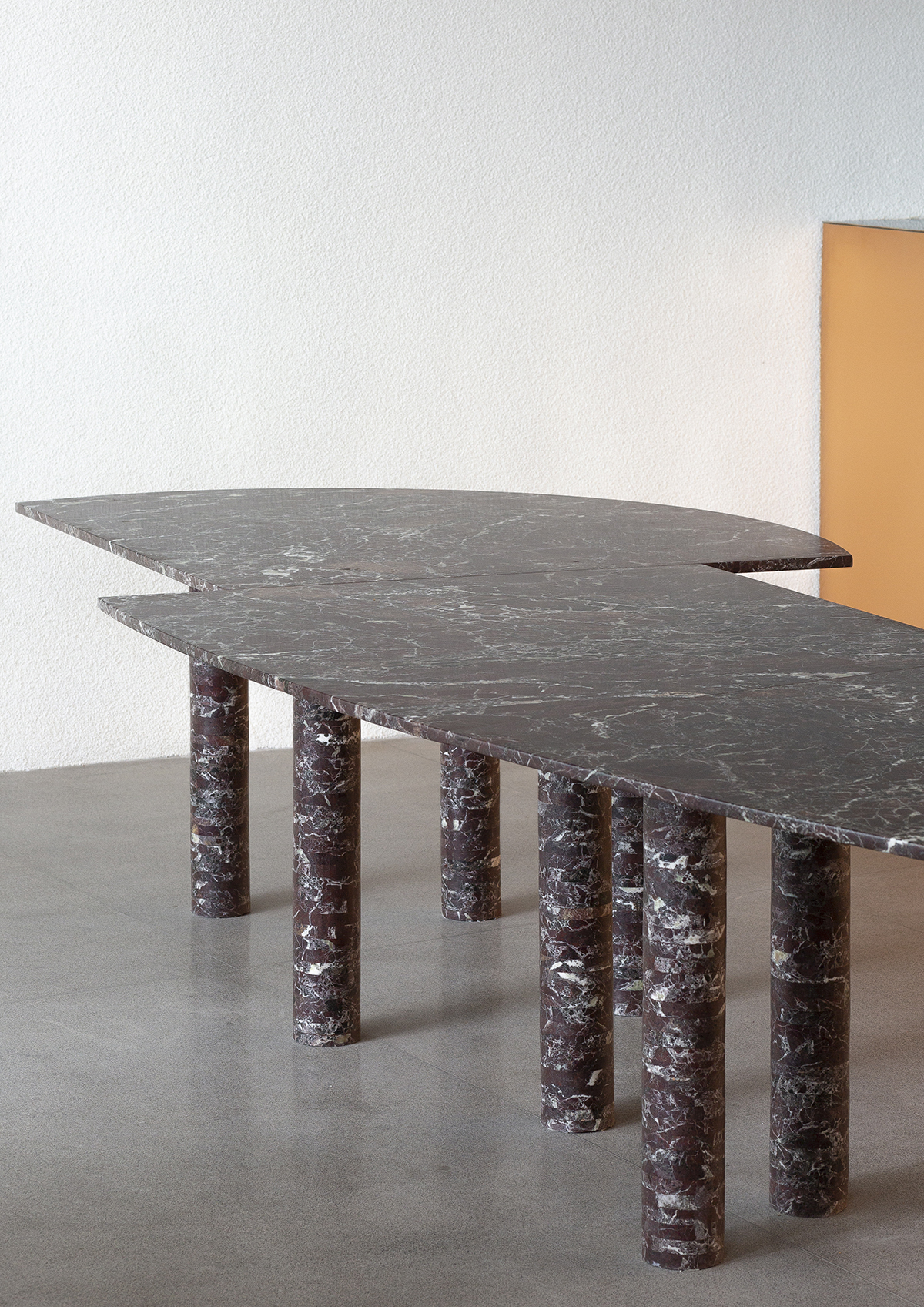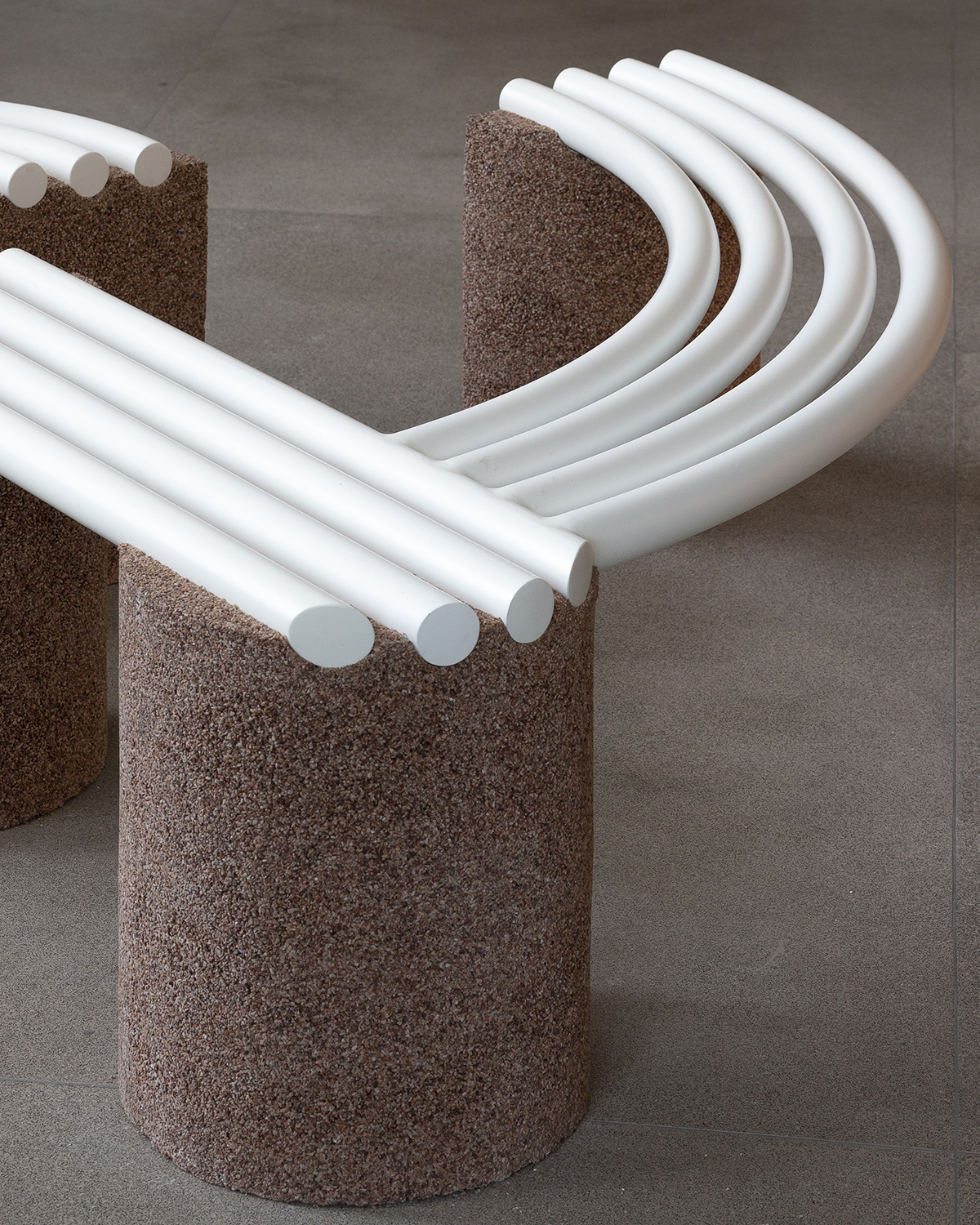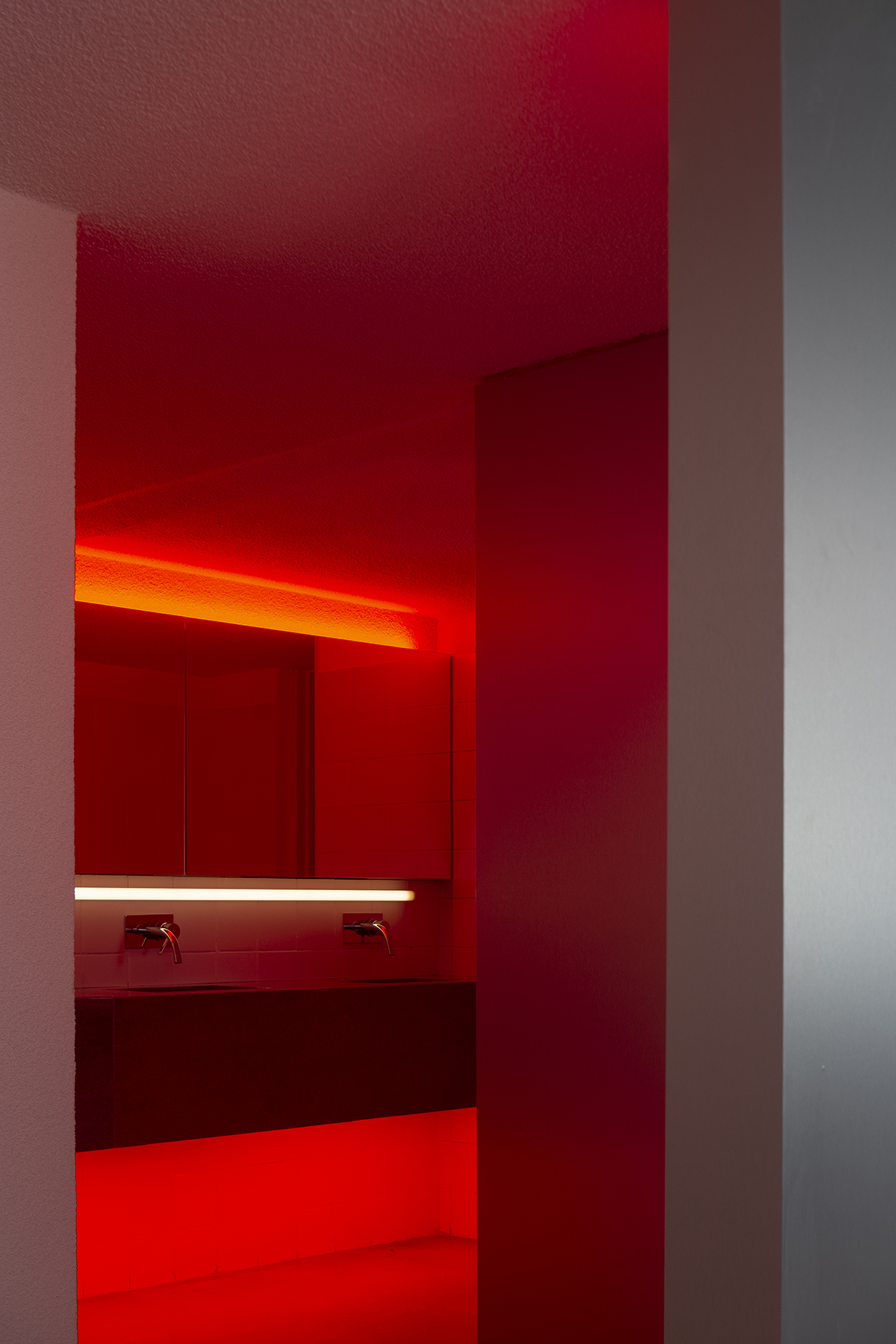 Juan Mosqueda's Chamber Projects recently completed the interior for Asadero restaurant in Buenos Aires, designed in collaboration with IT-MET studio and Giusto Van Campenhout and with furniture contributions by SU faves like Ries and Objects of Common Interest. "Rather than adopting a tabula rasa approach, which would erase the inherited urban and commercial real estate decisions colliding at the site, Asadero's design was conceived as a series of formal, material and programmatic corrections to the existing conditions," Mosqueda writes. Sometimes the simplest interventions are the most impactful, because wow, that red bathroom. Photos by Javier Agustín Rojas
Exhibitions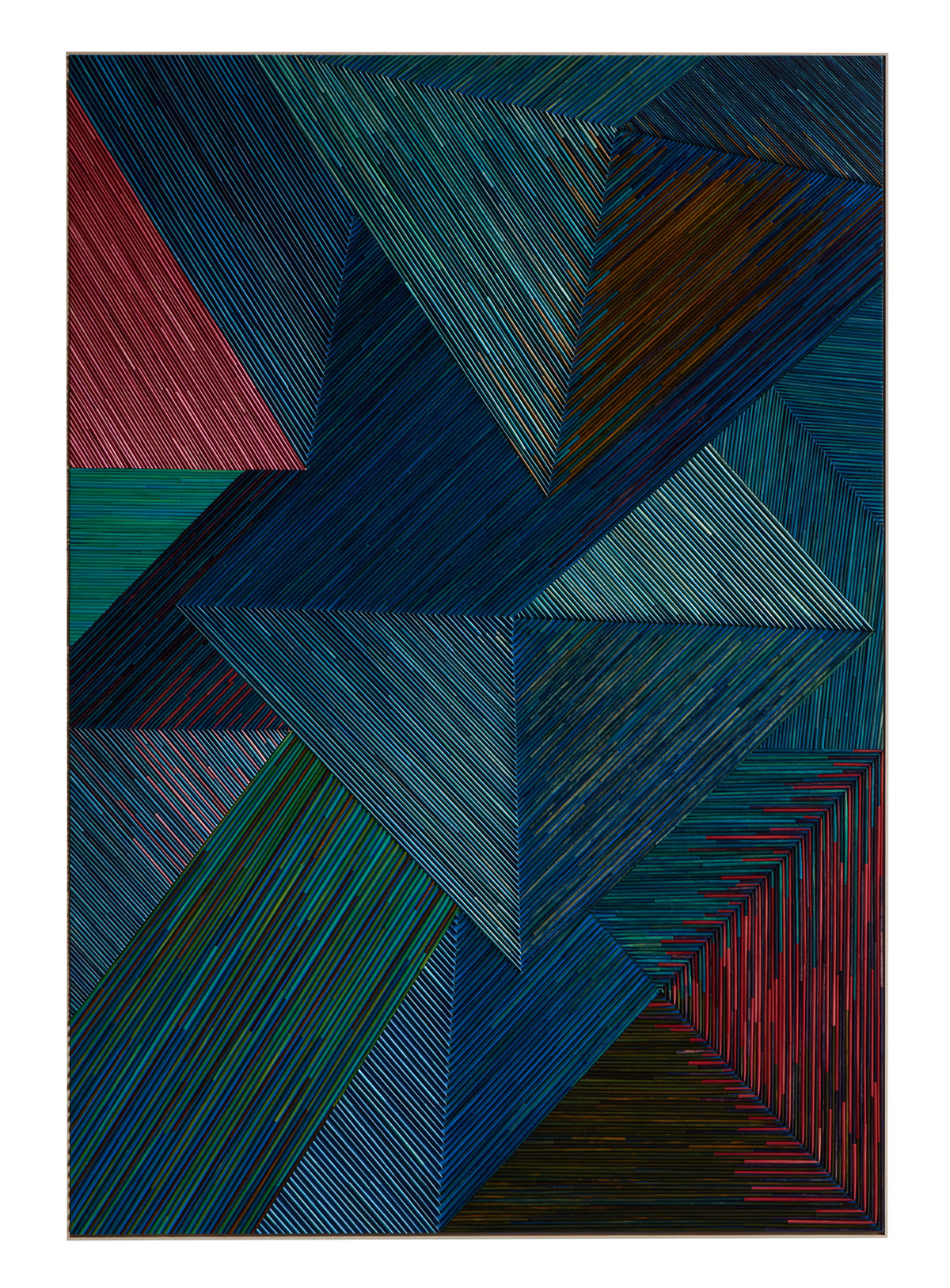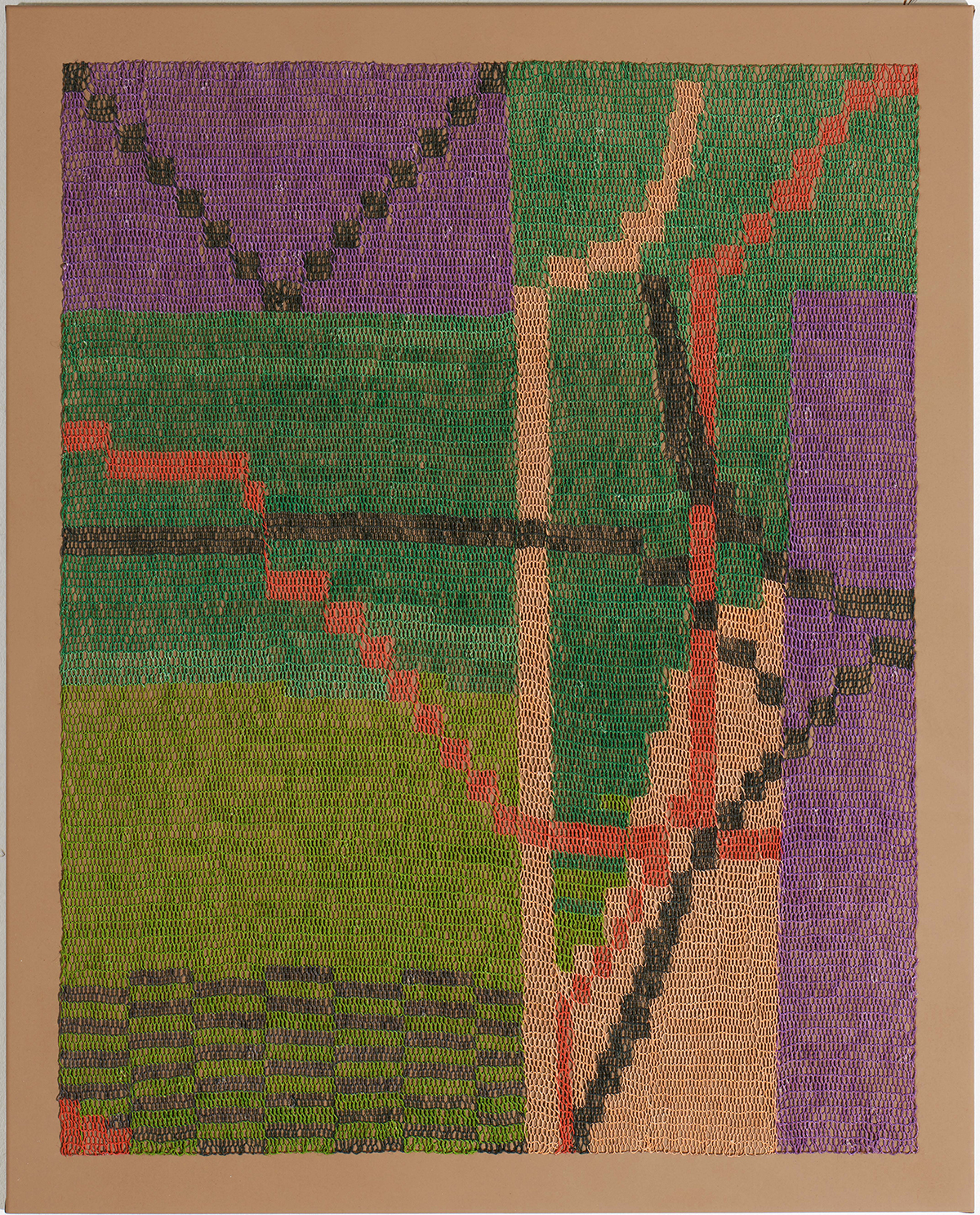 The Belgian gallery Baronian-Xippas is currently presenting a dual exhibition showcasing works by Seyni Awa Camara and Olaf Holzapfel, whose straw and chaguar fiber pictures we're showing here today. "While such traditional artisanship is often relegated to the fringes of high art as purely 'regional' or 'ornamental', Holzapfel and Camara's practices question these very dividing lines." Holzapfel's images consist of digital images of Buenos Aires produced with chaguar textile in collaboration with a family of Wichí craftswomen, an indigenous population in Northern Argentina and Southern Bolivia.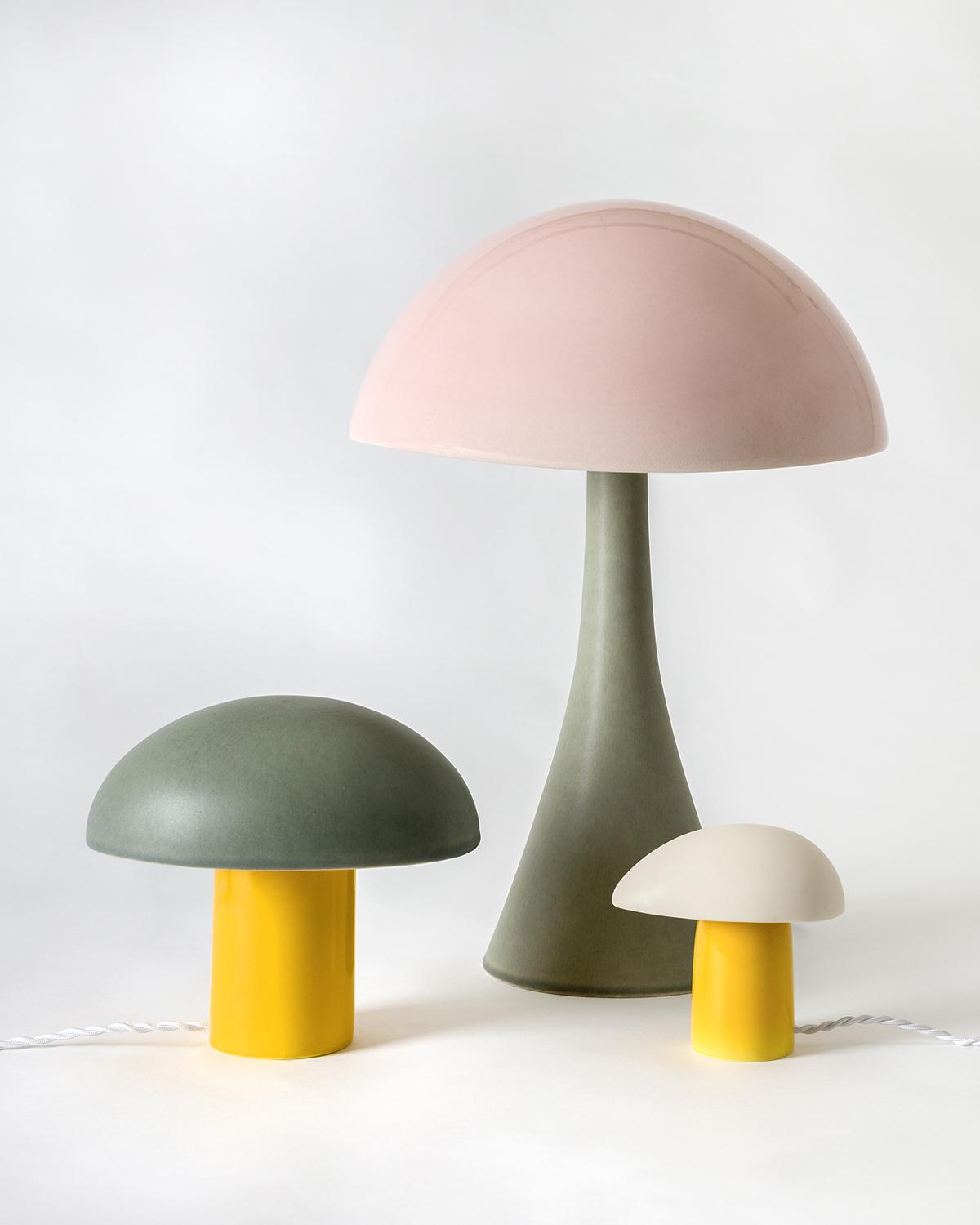 Jos Devriendt gets his fifth exhibition at Pierre Marie Giraud in Brussels this week; called Spring, the exhibition features a new series called Night and Day, which explores natural and artificial light, matte colors and shiny glazes.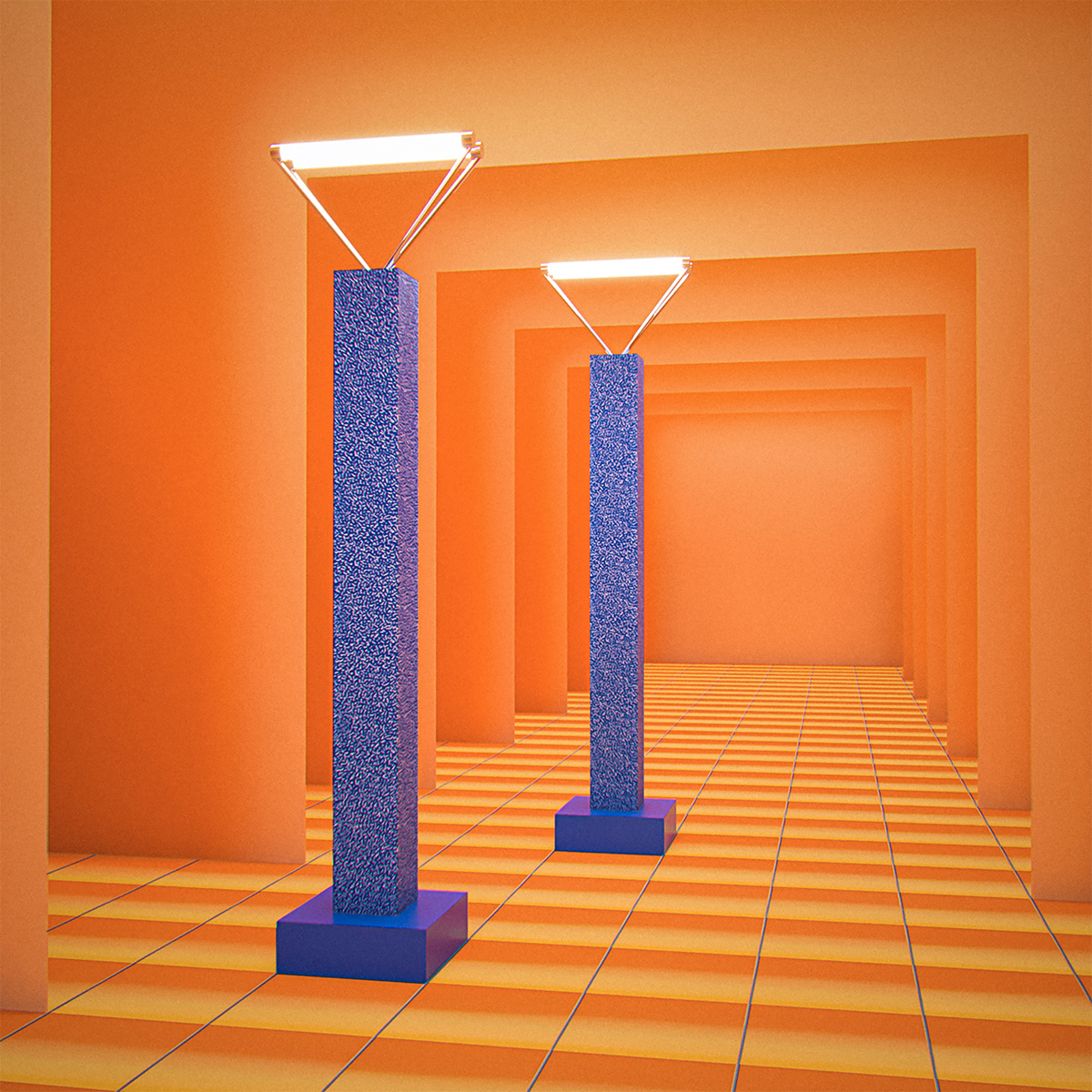 There's been no shortage of exhibitions dedicated to Italian Radical Design lately, but this is perhaps the first one that's accessible to all. The emerging design platform Superhouse has curated Different Tendencies, partnering with Shanghai-based artist Duy i Han to render iconic pieces from 1960 to 1980 in 3D. All works will be available for sale through Superhouse.