05.24.21
Belgian Artist Ann Vincent's Sculptural Candles Are Making Waves In Wax
I read recently that when we were all locked inside last year, Americans spent 30% more on candles. That is a lot of money to shell out on an object that will inevitably melt its way out of existence. But when we came across Belgian artist Ann Vincent's organic wax forms, we immediately wanted to open our wallets. There is something so pleasing about the shapes she comes up with, which resemble strings of beads or slightly off-kilter blocks in shades of white and taupe and crimson. Trained as a photographer, she credits an education in image making for her clear sense of composition. In fact, it was while constructing a scenography for a photograph that serendipitously led her to work with wax for the first time. We caught up with Vincent to talk about her practice, the story of how she began experimenting with wax and working with what she describes as transitive materials.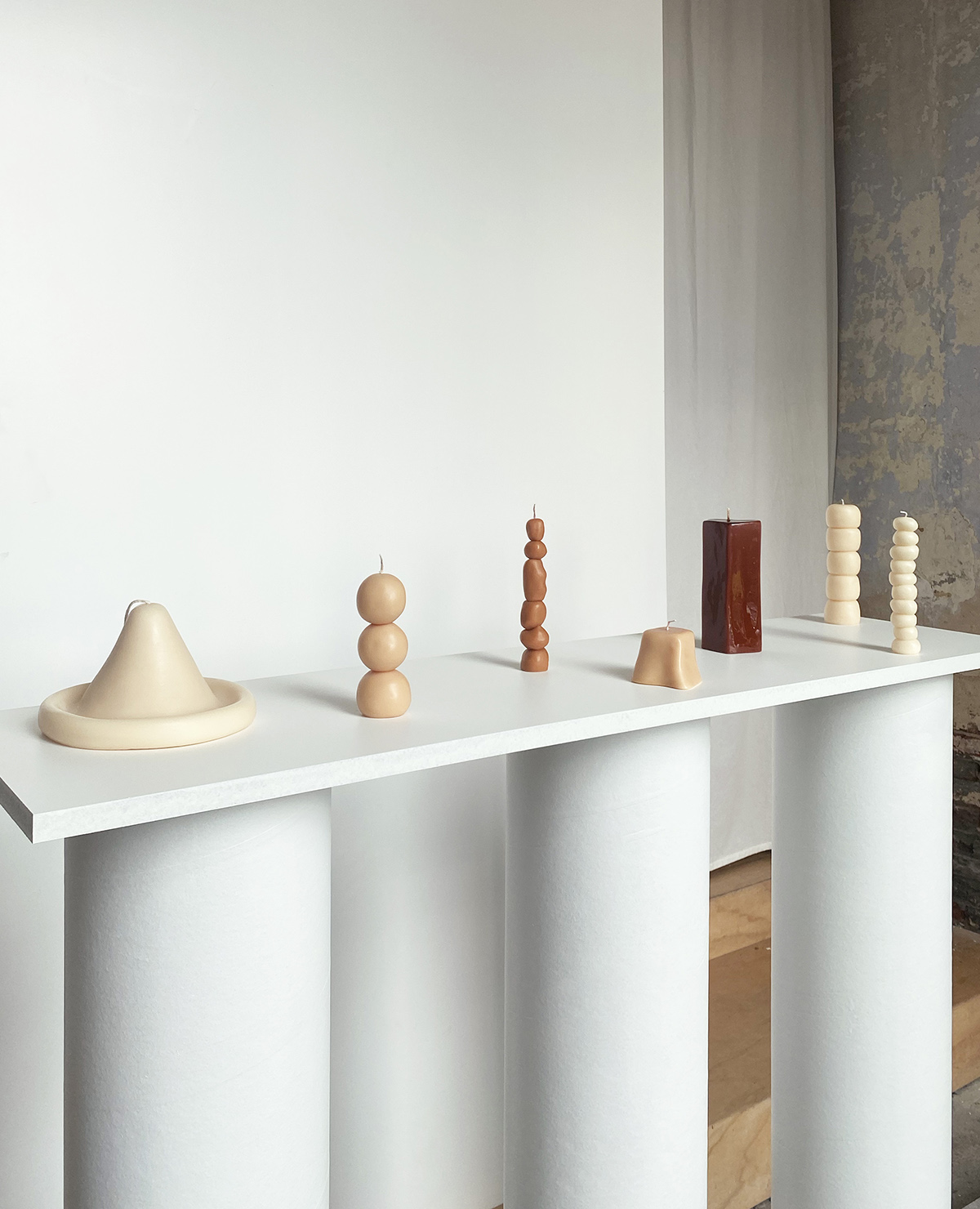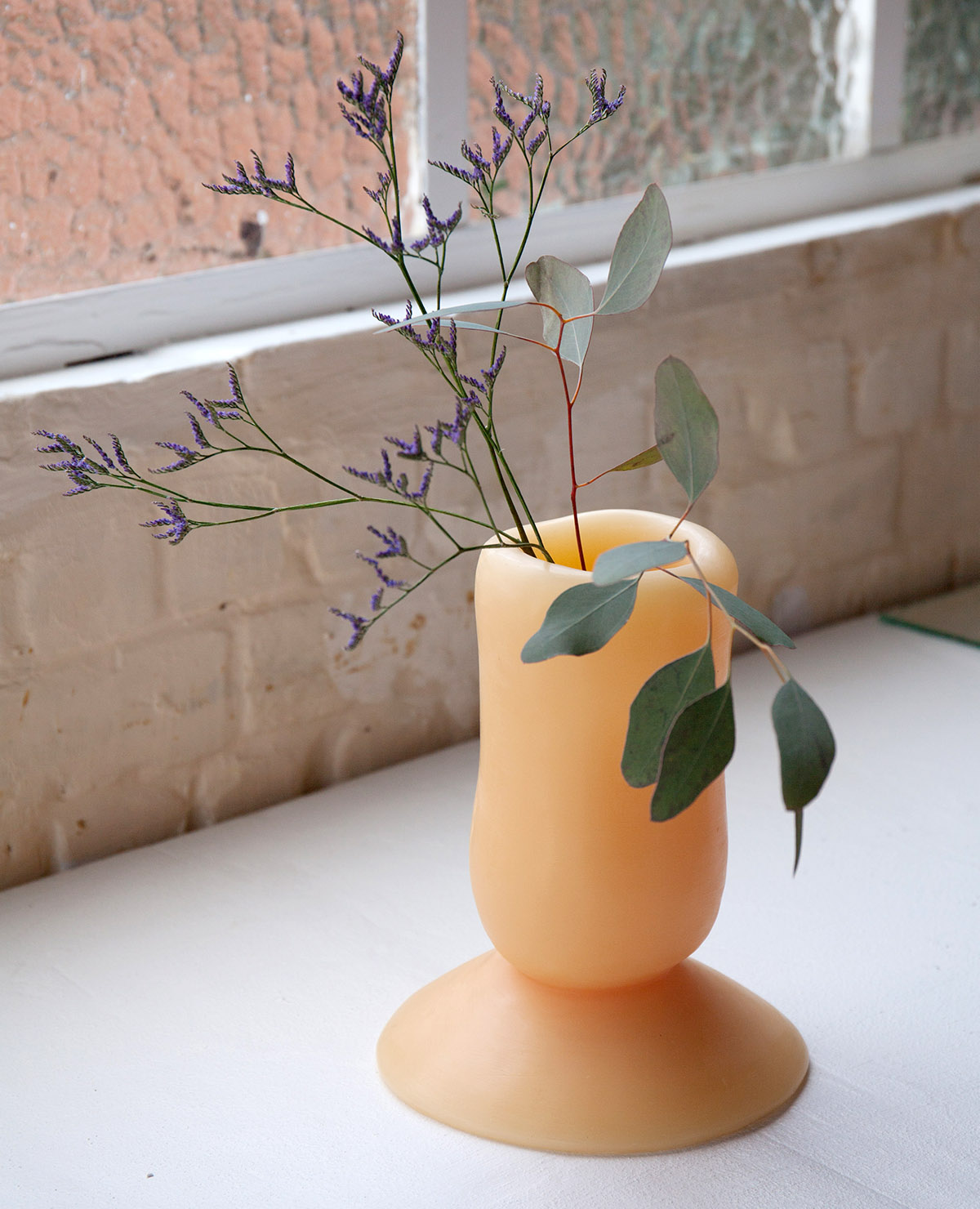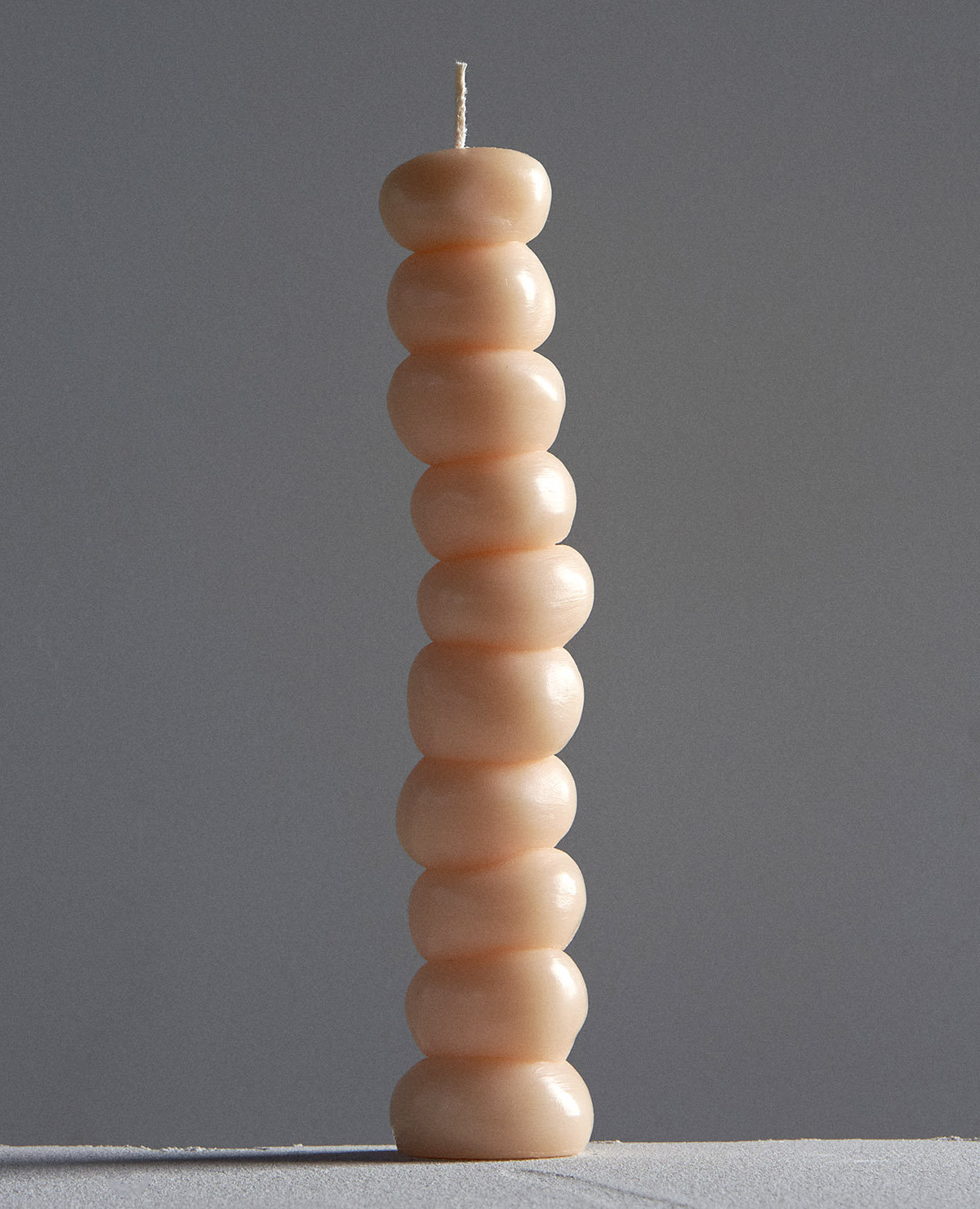 Tell me about yourself. What is your background in? What was your creative trajectory?
I studied visual arts throughout high school and in art academy, I graduated in photography. I started studying visual arts, not necessarily because I was interested in pursuing an artistic career, but because I thought this education would give me the most freedom to figure out what I wanted to do. And although to this day I'm still not sure. It did help me to create a visual language and it stimulated me to question the relationship between objects and space, something that is still my biggest interest to this day. During my years in university, I also did an internship with an artist and sculptor who taught me about different materials and how you can use these to manipulate the viewers' minds and create trompe l'oeil through composition and lighting, something which really intrigued me at the time.
Although I studied photography and film, I also was attracted to working with my hands. So I started creating physical pieces like scale models, which I would then photograph. But it was never only about the photograph or about the scale model, but about the collaboration between both. Just like now, it's never only about the object. It's about placing those objects in a space and figuring out a scenography — how I can showcase the material in an interesting way through lighting and composition, etc. Creating a feeling that transcends the object. Which the future owner of the object hopefully can take home as well.
Why did you first start working with wax? 
For my graduation project in 2019, I made a scale model of a waterfall/rock formation. I wanted to resemble the look of ice with an artificial material. I found that wax, with the right lighting and composition does this. Sometime later, I started playing around with the leftovers of wax from that project, which resulted in the first collection of candles. And making the candles led to creating other objects.
Sometimes I get stuck in my head and I think, this will be the last thing that I will ever make, now my inspiration is gone forever. But I've come to learn that everything you create automatically leads you to the next thing. For instance, when I'm making candles and there is wax all over the place, sometimes it starts dripping somewhere into these beautiful organic shapes or color combinations. These inspire me to create a new shape or a new object, or I use them to make compositions. I'm always on the lookout for those special accidents or leftovers. I try to save them all.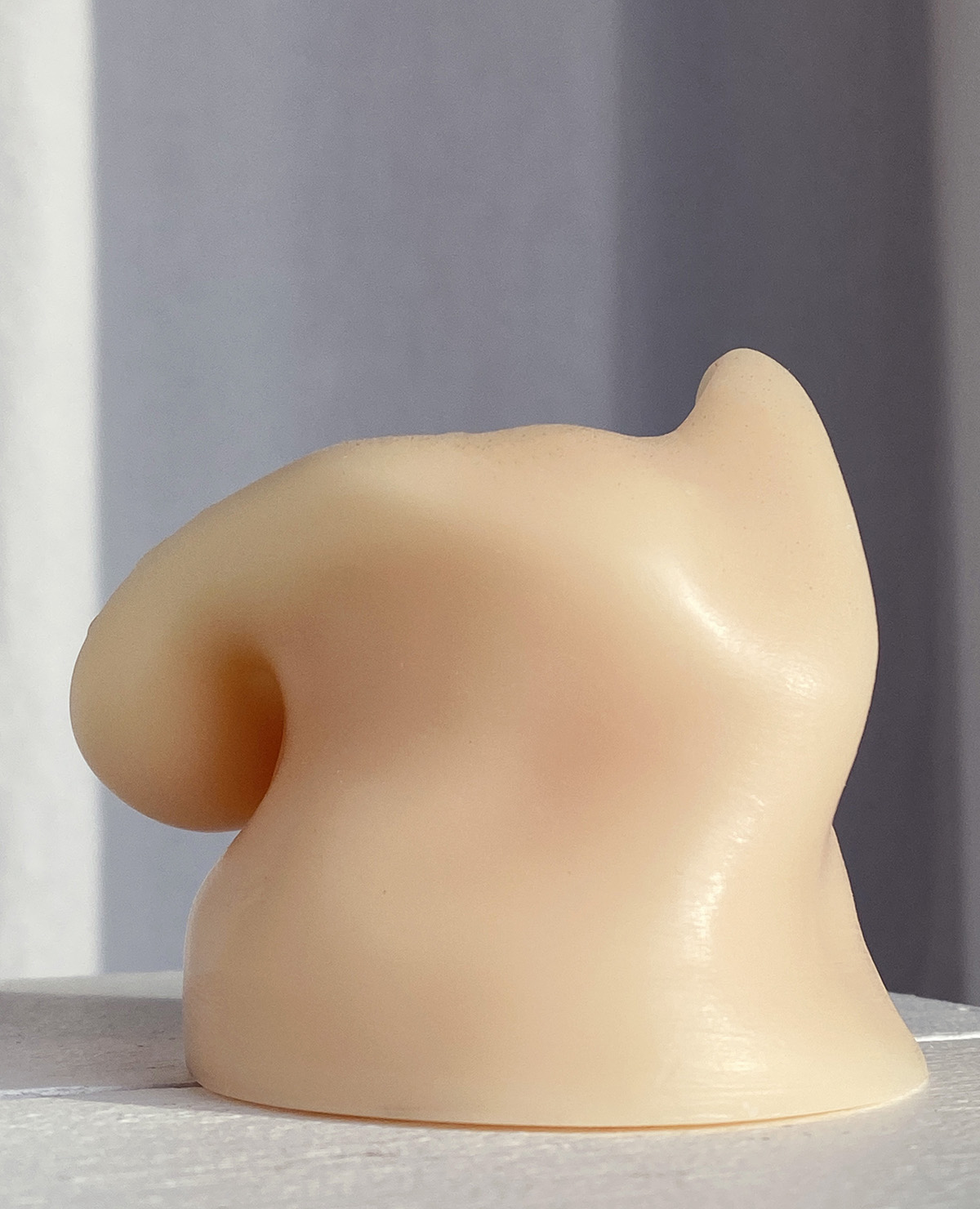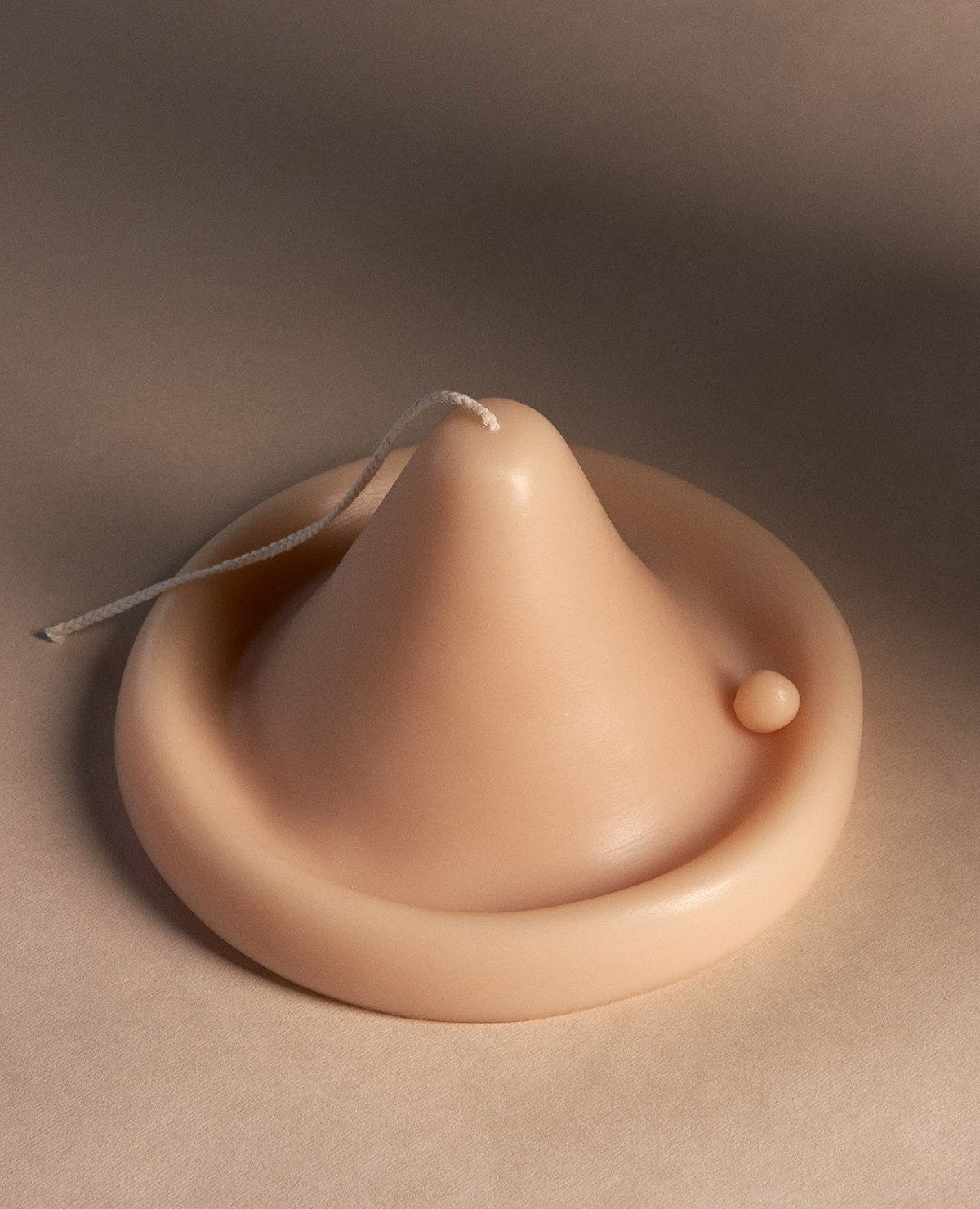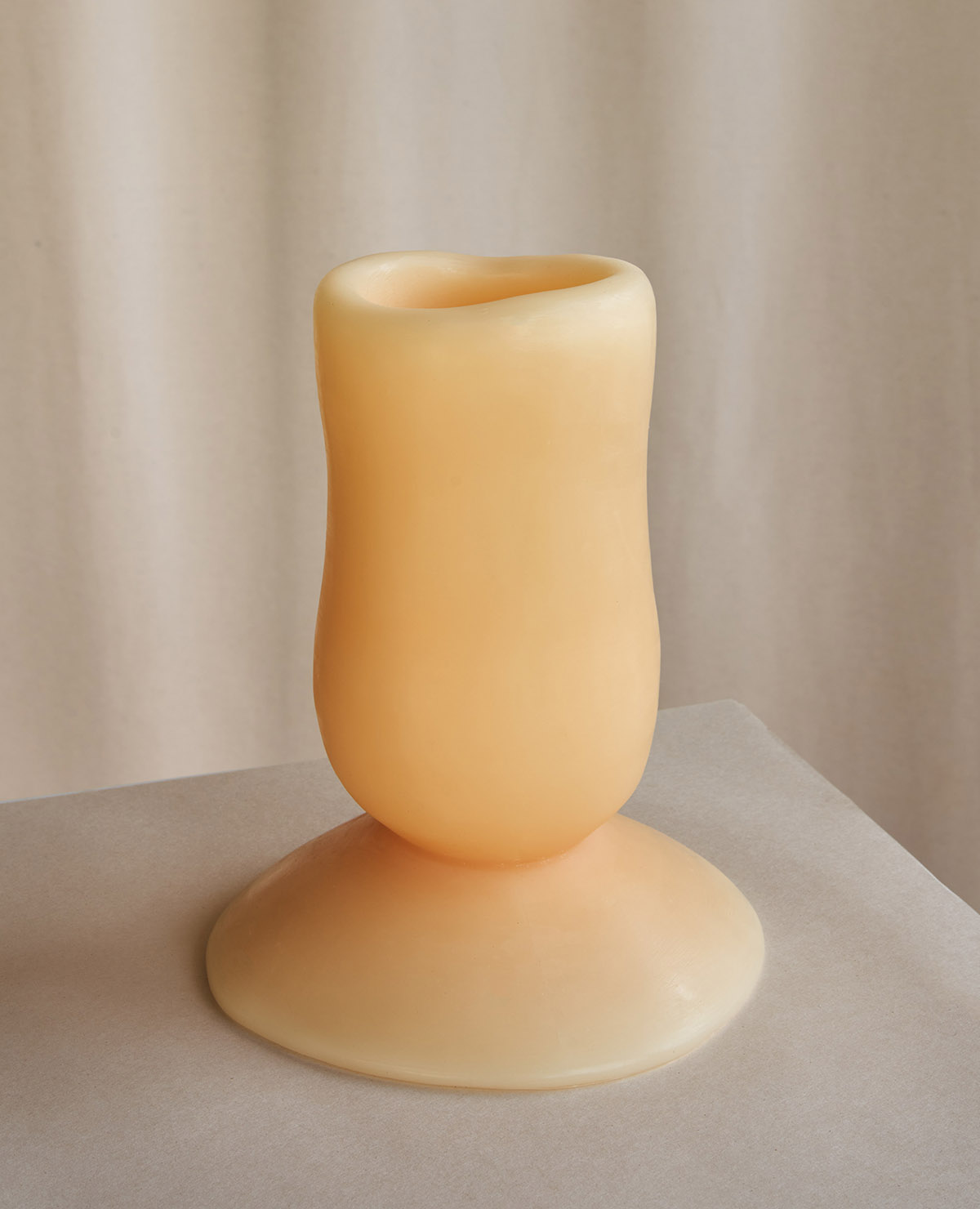 Tell me about your process: How do you come up with your palette and forms? Are they inspired by something in particular? 
I spend a lot of time in my head thinking about certain objects or shapes, and those thoughts grow to be very detailed. Eventually, when I start the sculpting or making process, this happens very intuitively. I'm not very good at sketching and then transporting the sketch into an object because I often see something whimsical that I like in the drawing, and then I get frustrated because I can never get it the same. I mostly just discover my direction while I'm making. Very often failed attempts turn out to be the starting point for something new. Sometimes the shapes end up very playful and almost a bit childish, and sometimes more abstract and fluent. This is not something that I consciously pursue but just happens at the moment.
Besides that, I can find inspiration everywhere, this also shifts/changes depending on where I'm at in my practice, at this moment I am finding a lot of inspiration in modernism. And Instagram helps a lot too, of course, to see it all together, it's kind of like a virtual gallery. And as for the palette, I think neutral shades reveal the essence of the shapes the best.
How do you construct the candles? Are they made in a mold or hand-formed?
I sculpt the initial shapes in clay by hand, from which I then make a mold, where I cast the candles in. So yes they are initially made by hand but reproduced with molds.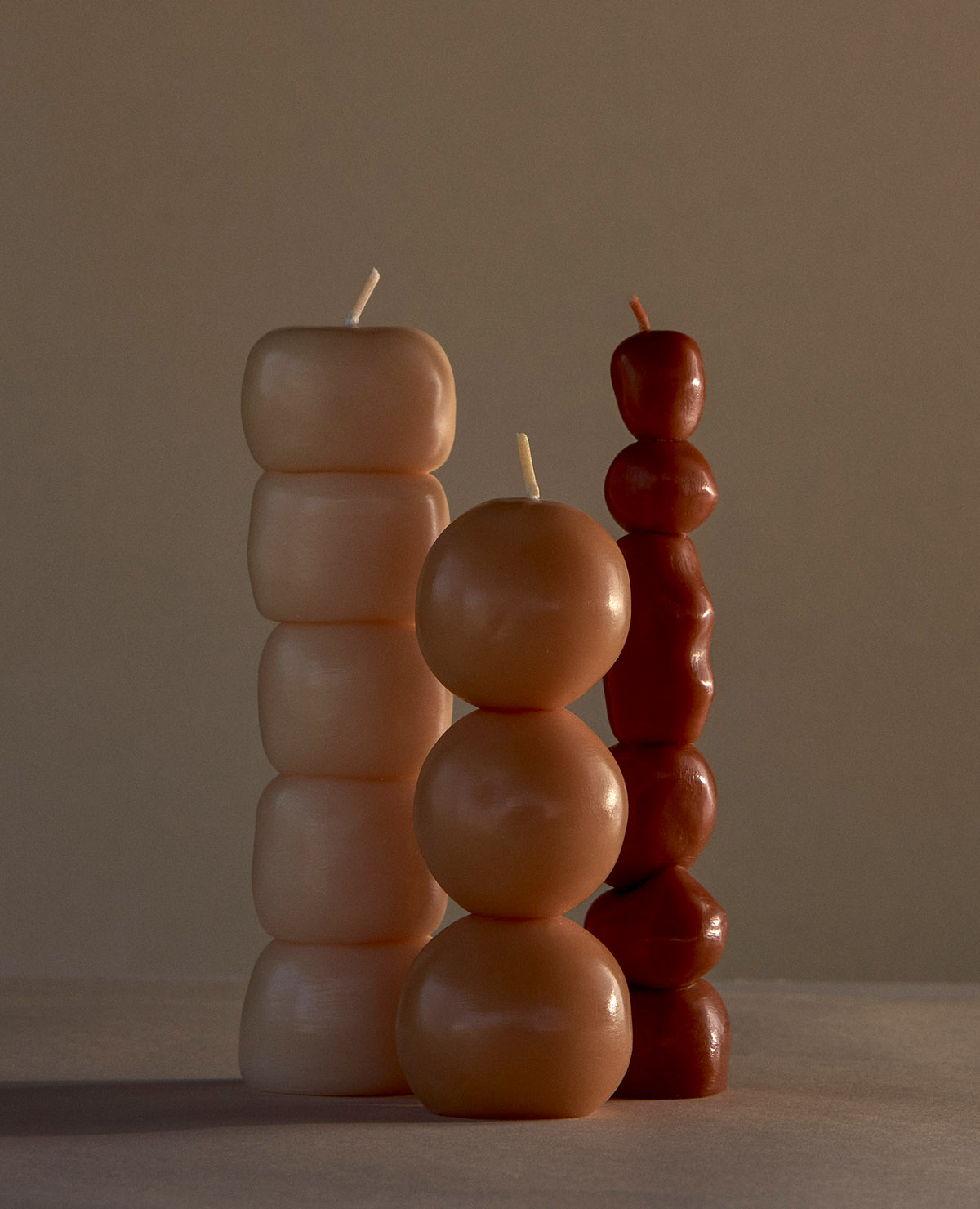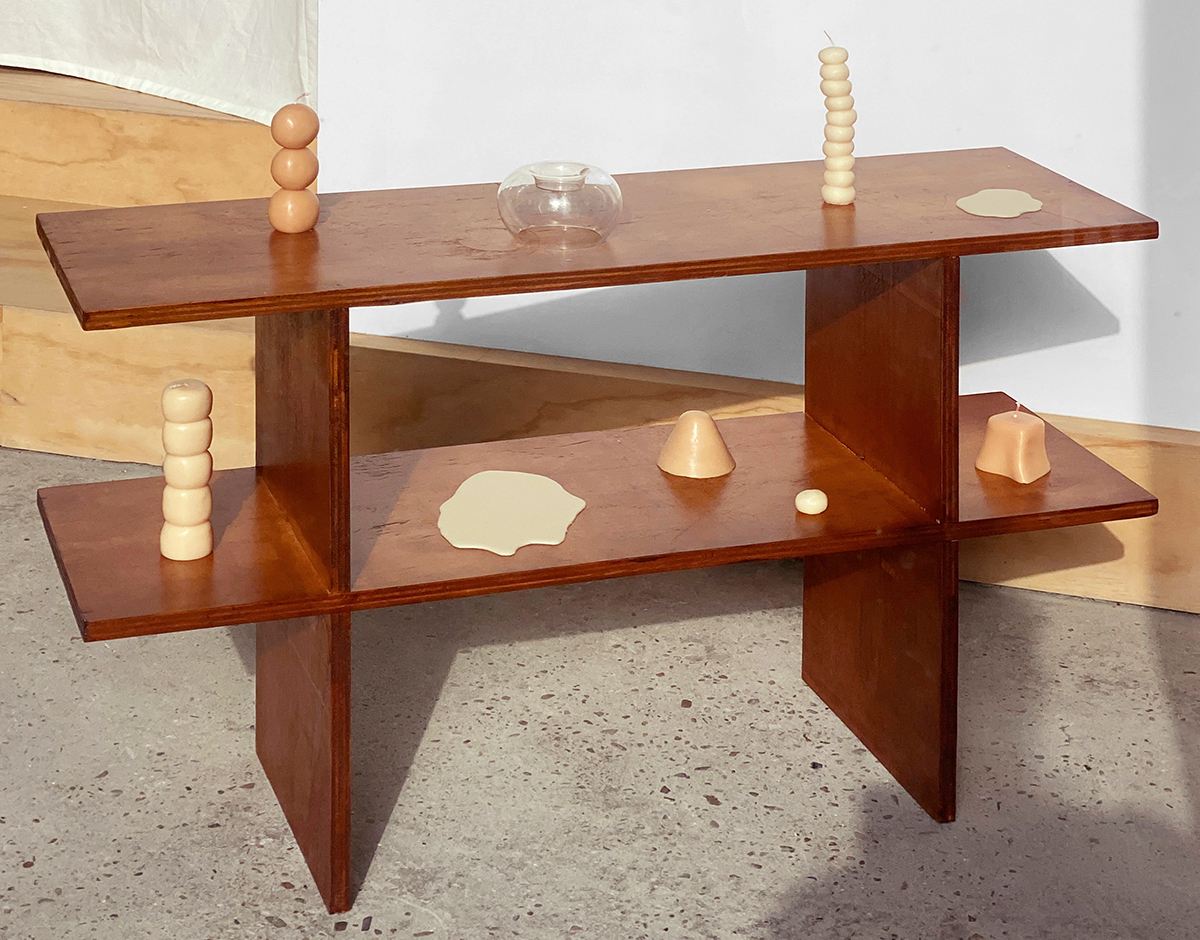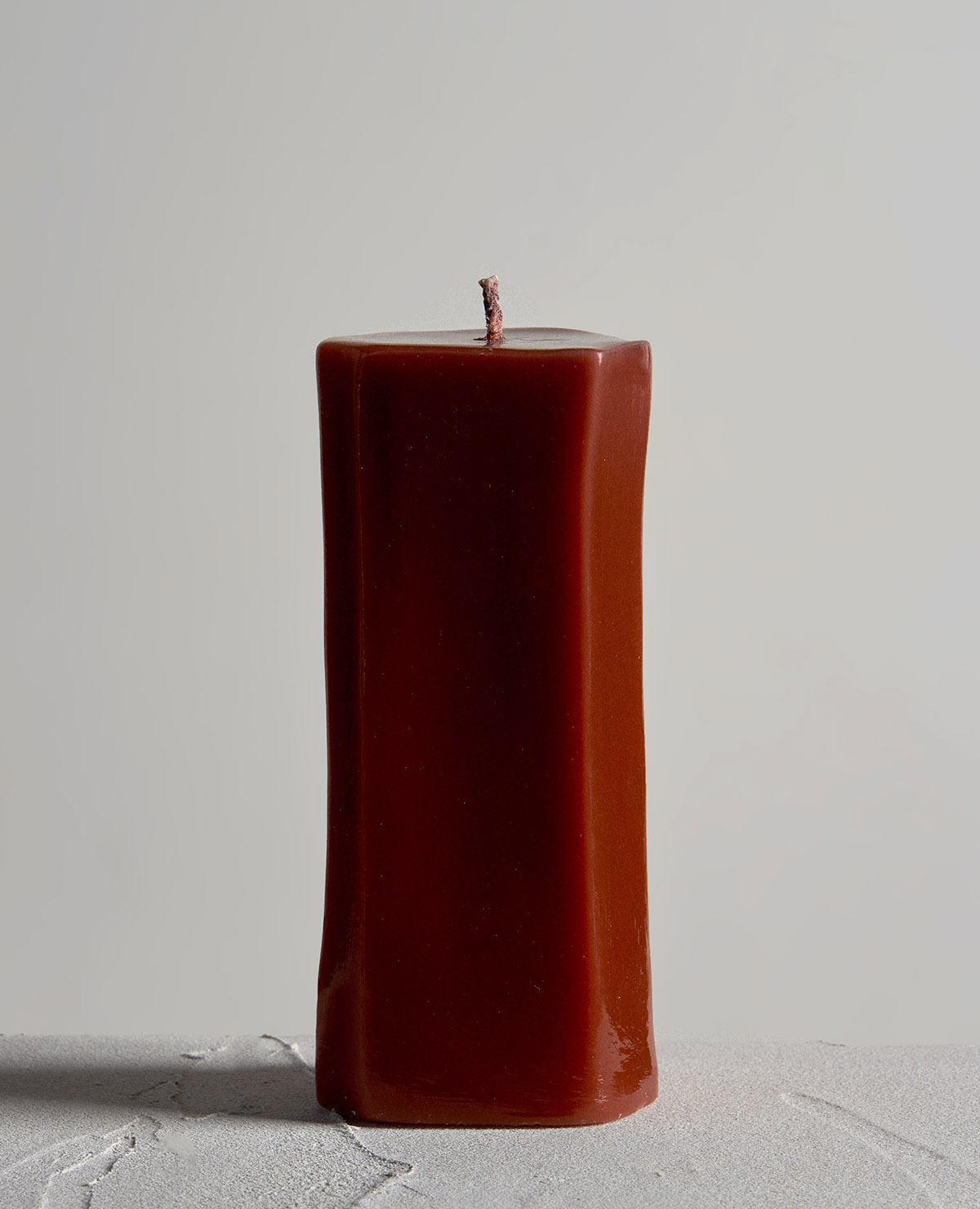 What are some of the challenges of working in this particular medium?
Well I'm not really sure what medium I'm working in. I think I will always float on a crossing point between different mediums. Is my medium design, photography, or sculpting? But I guess now I'm working with wax as my main material, and wax has a lot of preconceived notions about the use and quality. I find it interesting to try to work against that and to make an object that is beautiful but functional at the same time. Which is sometimes a challenge but also a drive. Challenging the limits of the material will always be something that comes back in my work, whatever that material might be.
And of course, a wax piece will always be more fragile than for instance a marble piece. Beeswax is an organic material, that keeps living, and changes over time. Which, to me, is part of the beauty. And when you care for it the right way, it will last forever. Purchasing such a piece is also the act of caring for a piece, knowing that this piece is fragile but special.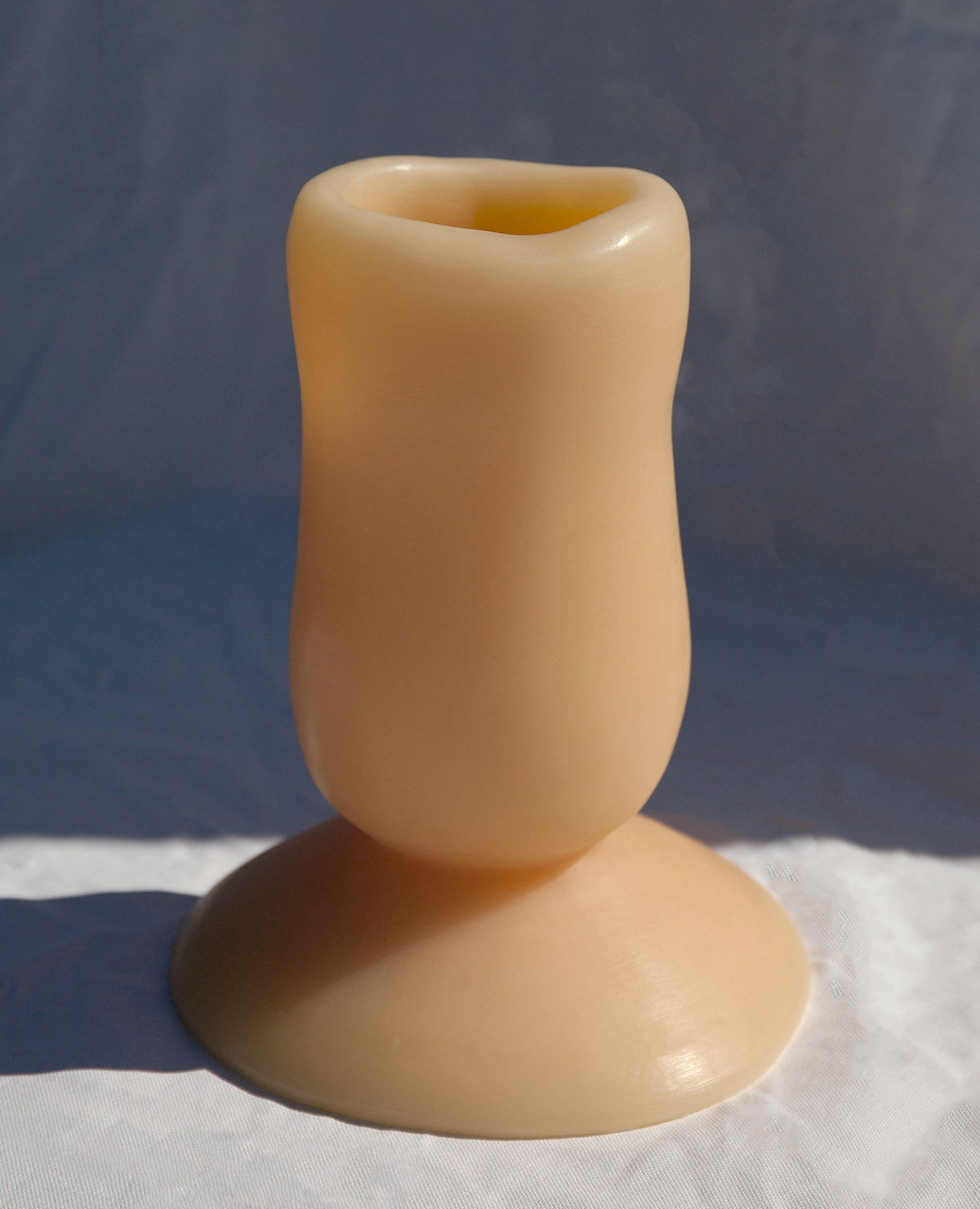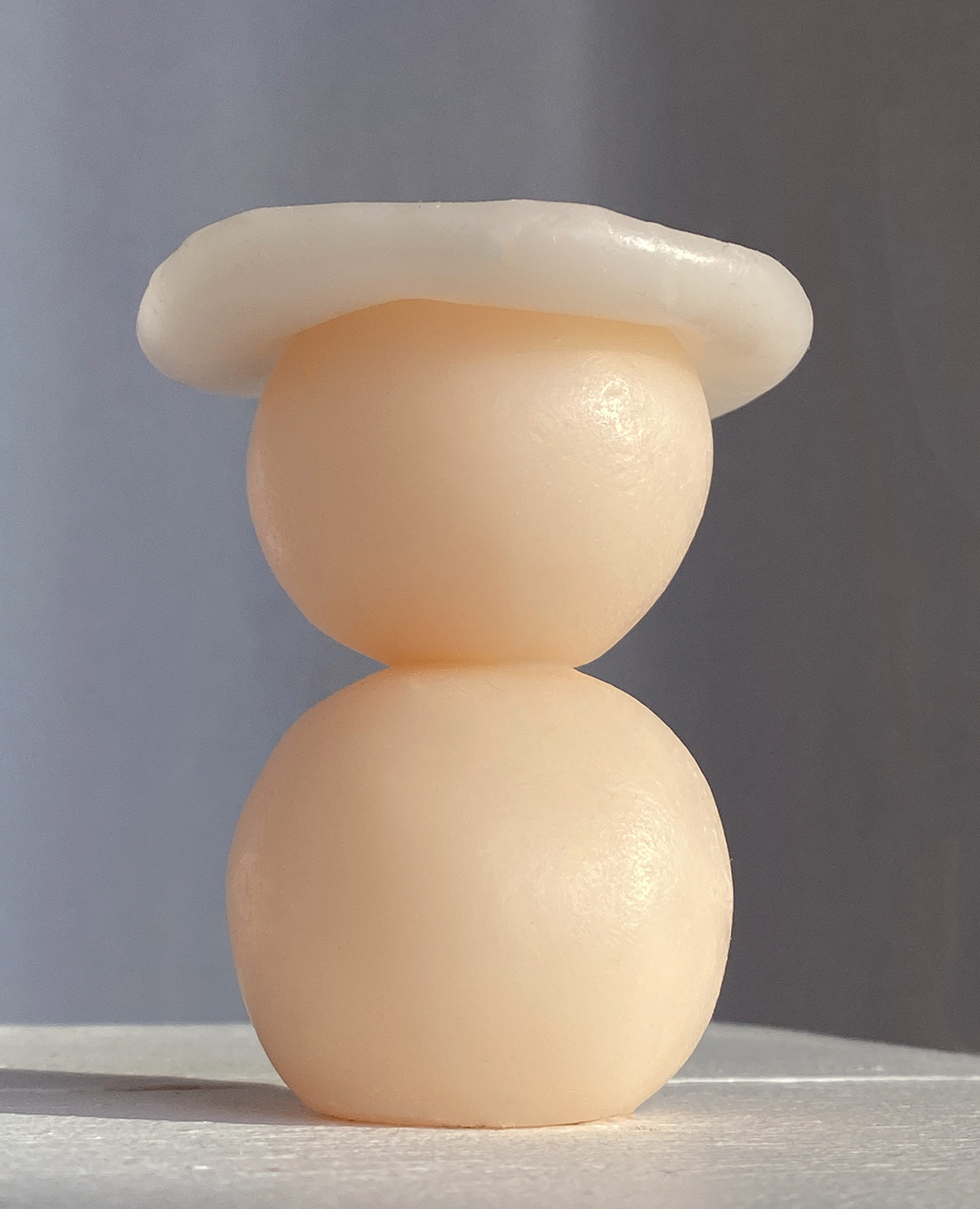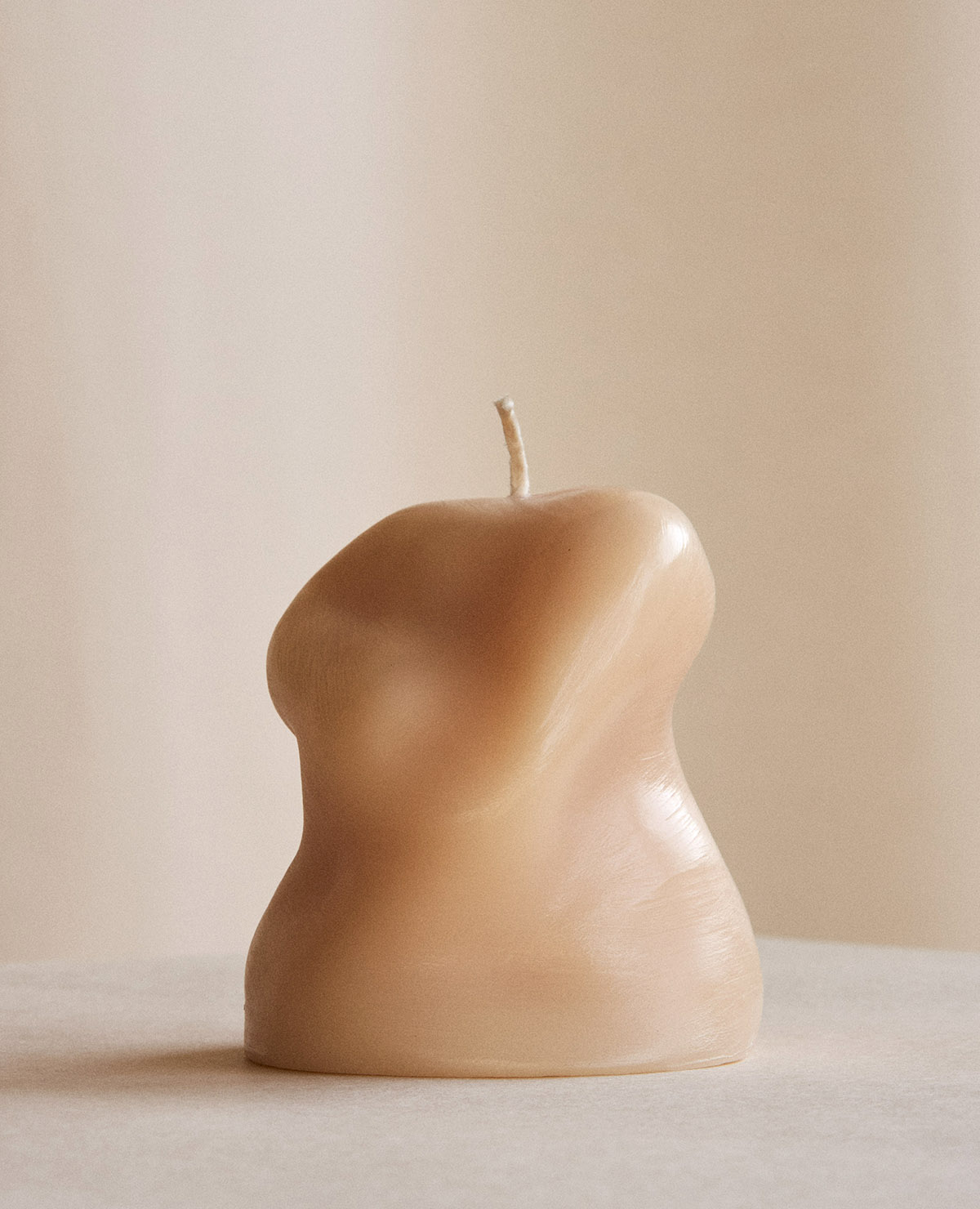 What was your research and testing process to come up with your latest collection?
My latest object is a vase made with pure beeswax. A type of wax I hadn't worked with before and which turns out to be very different than any other wax. It has a completely different feel, flexibility, and hue. Rather than testing its burning qualities, I had to test its water-tightness, its shelf life, melting-point, and the change in patina. Which is a whole different research process than when testing a candle, but It turned out to very exciting and rewarding.
What is next for you?
I have a few more objects coming up, but besides that, I want to explore other transitive materials, in combination with the technique of cire perdu. I also have some fun collaborations coming up and hope to engage in many more in the future.