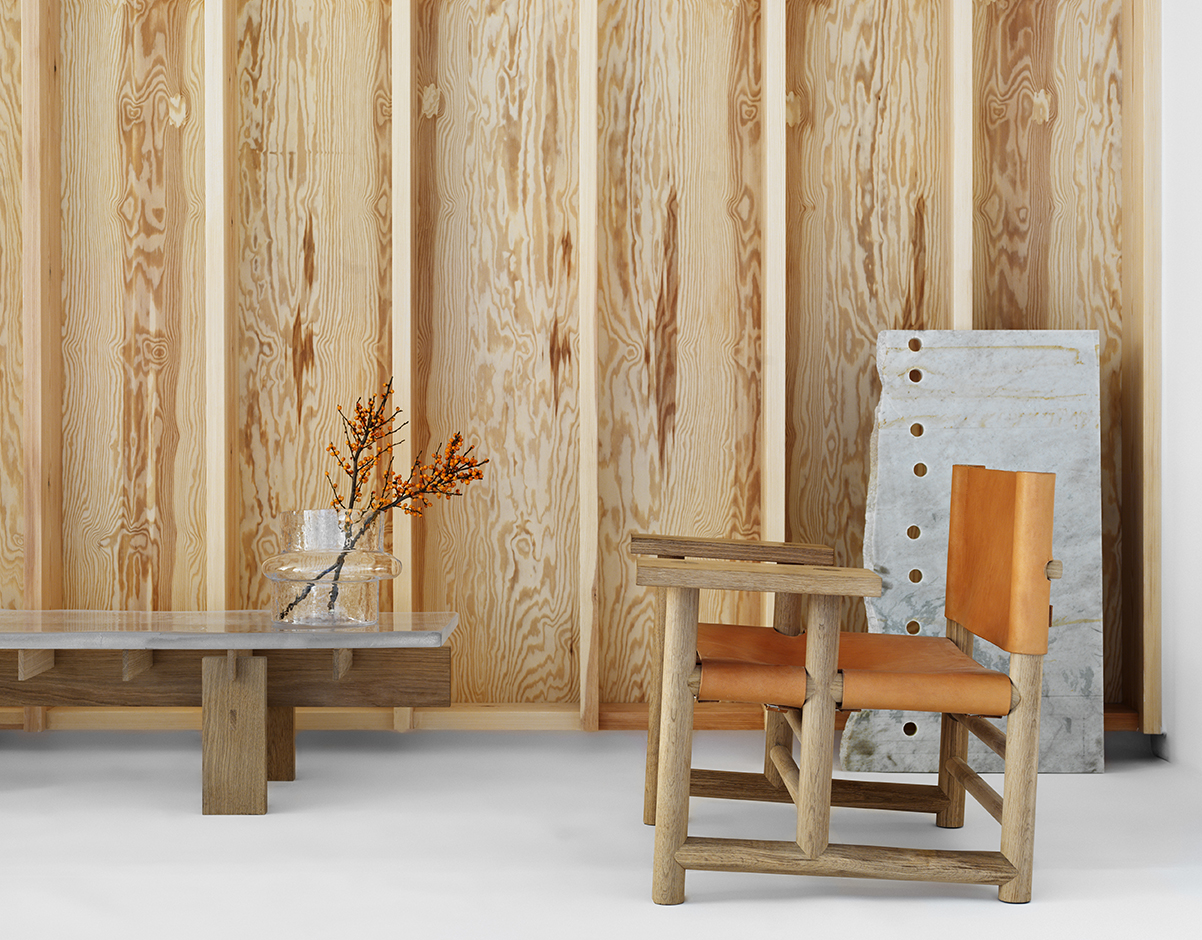 A weekly Saturday recap to share with you our favorite links, discoveries, exhibitions, and more from the past seven days. This week, a Swedish furniture brand focused on sustainability, a show that explores the healing powers of color, and the coolest swing set you've ever seen.
Discoveries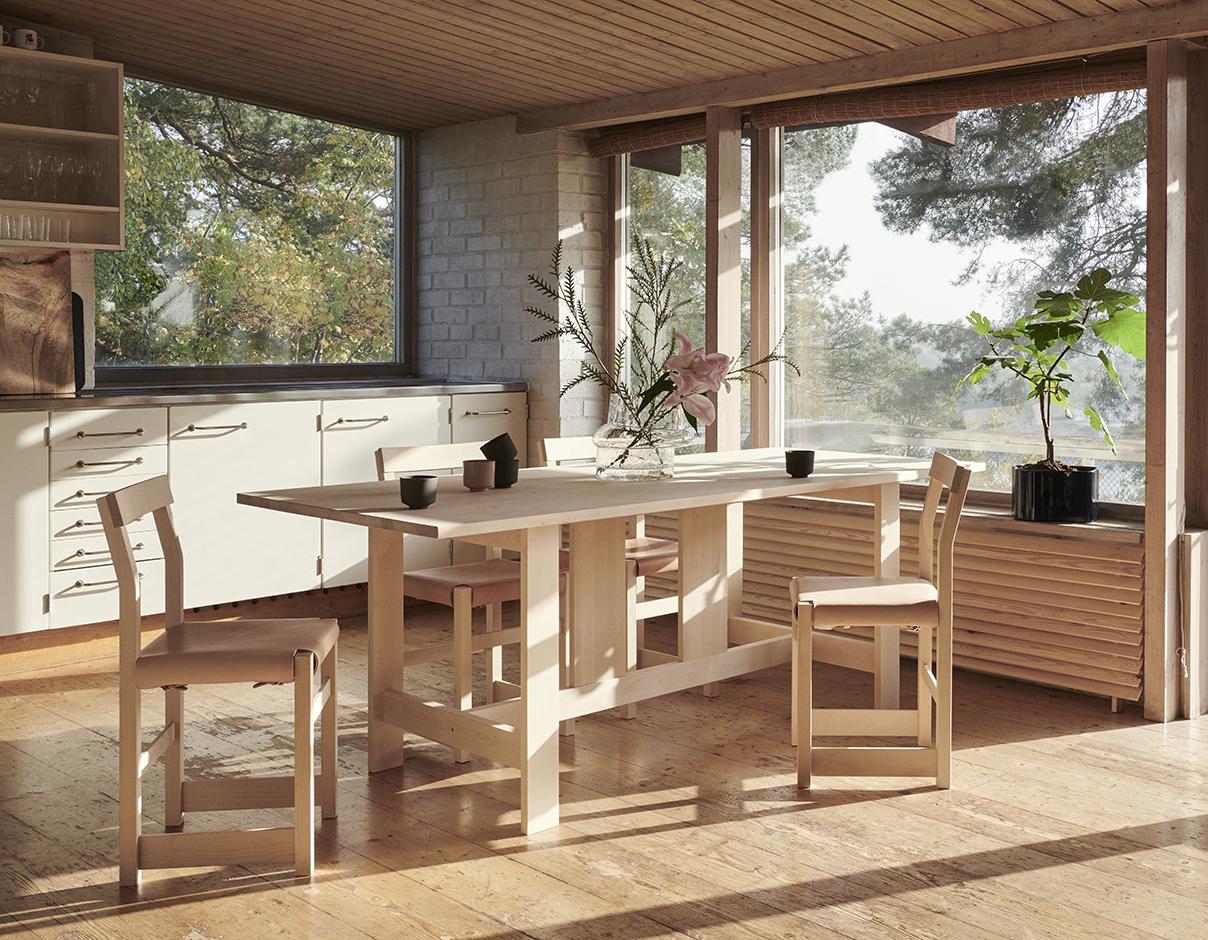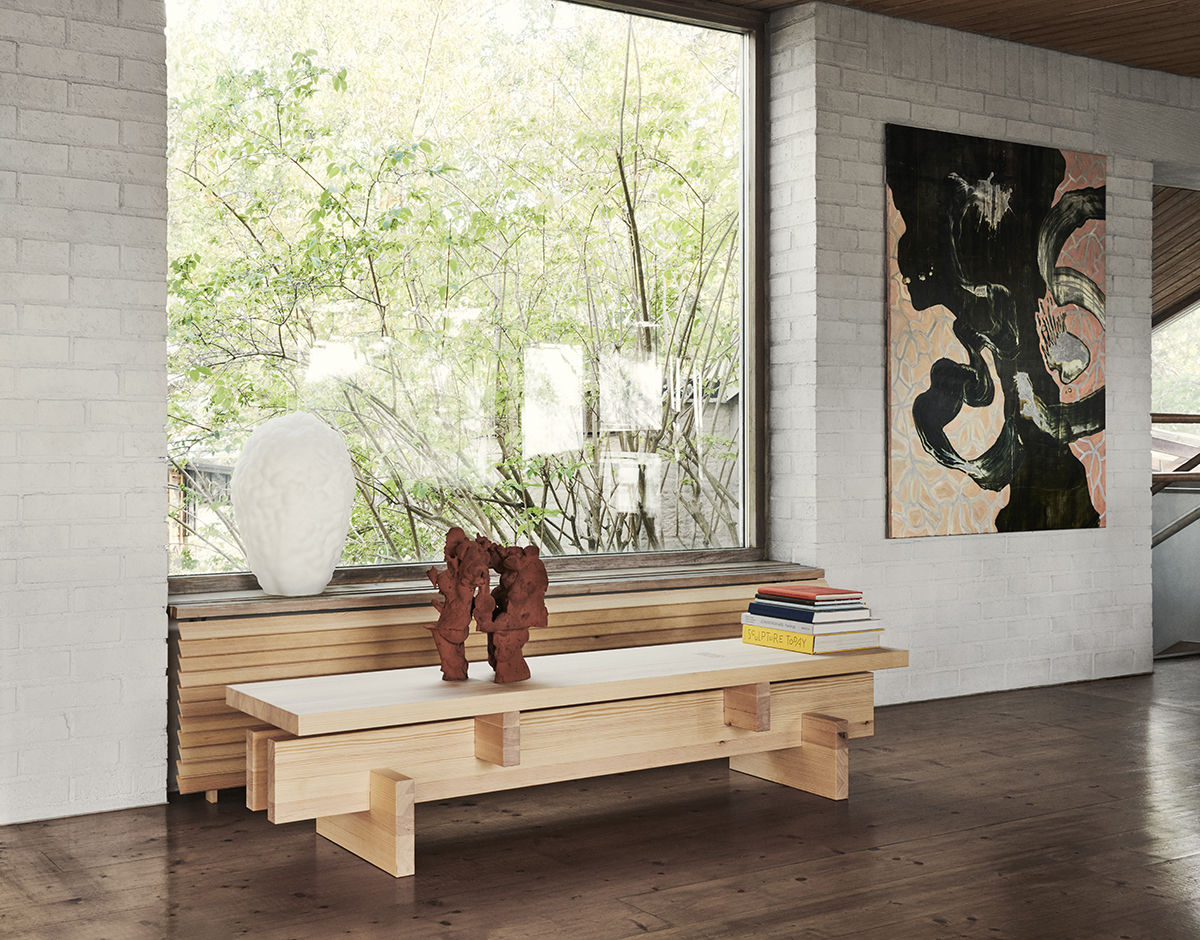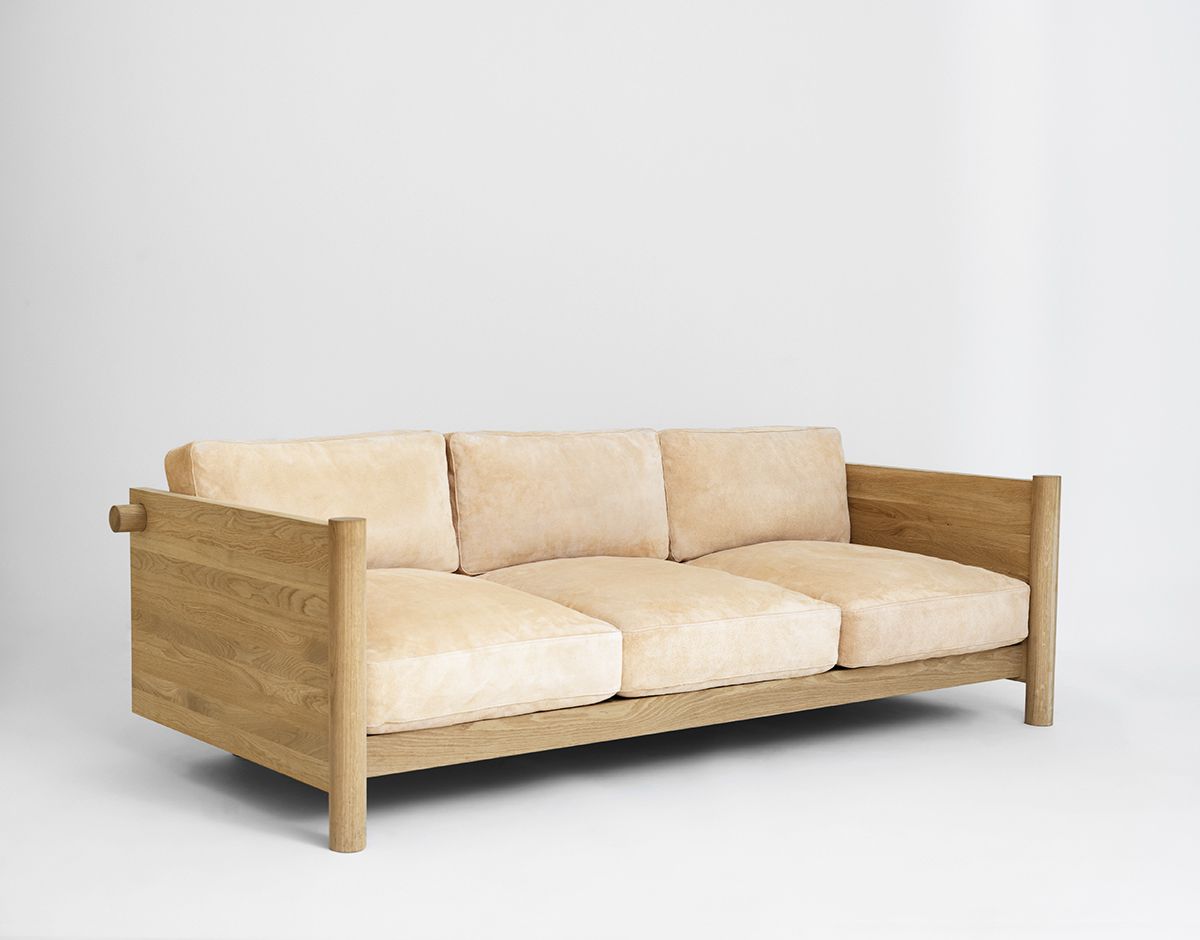 Verk is a new Swedish furniture company placing sustainability front and center. Using only hyper-local materials like Swedish wood, surface finishes, leather and wool, Verk's first collection leans into buttery Swedish pine and birch woods. The Brutalist bench and shelf system caught our eye, as did the thick, dowel-heavy seating.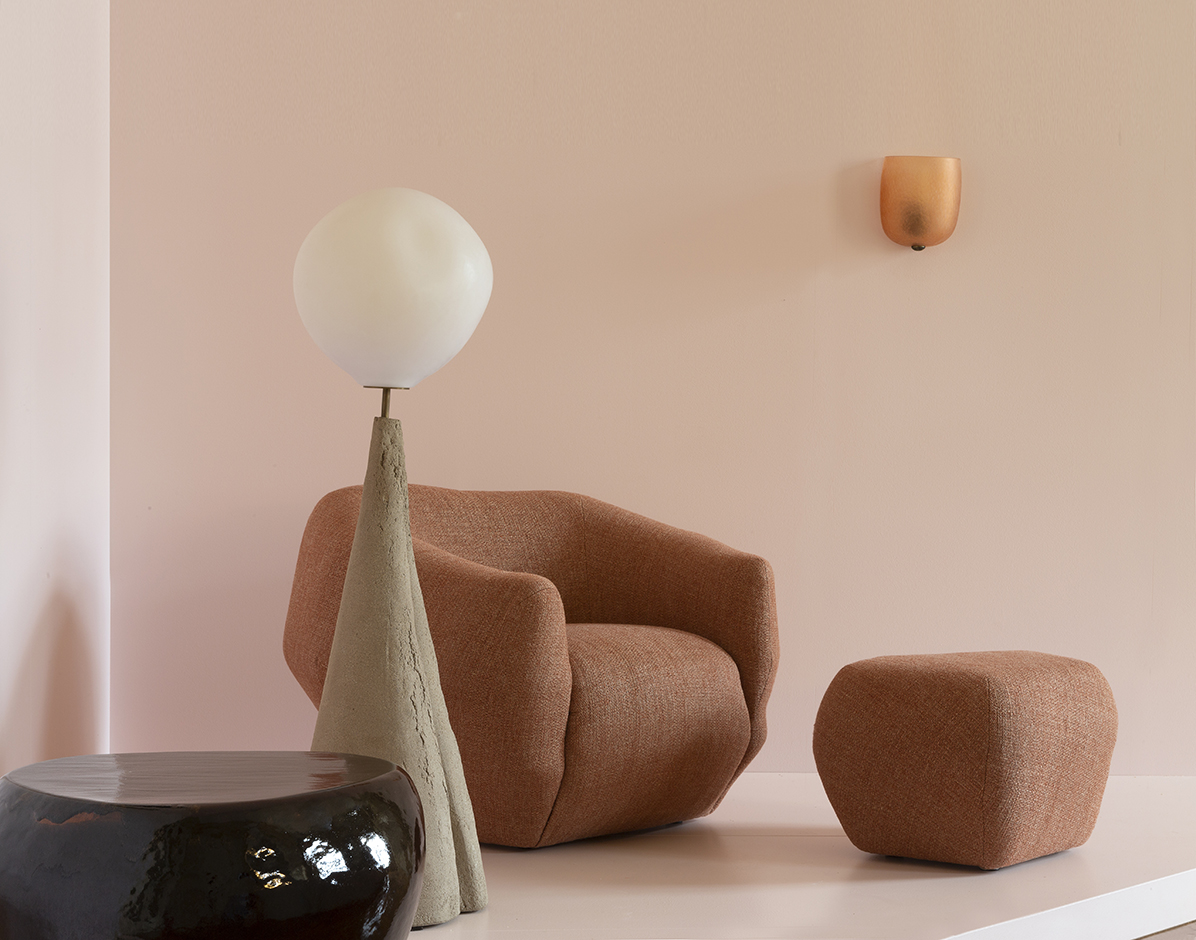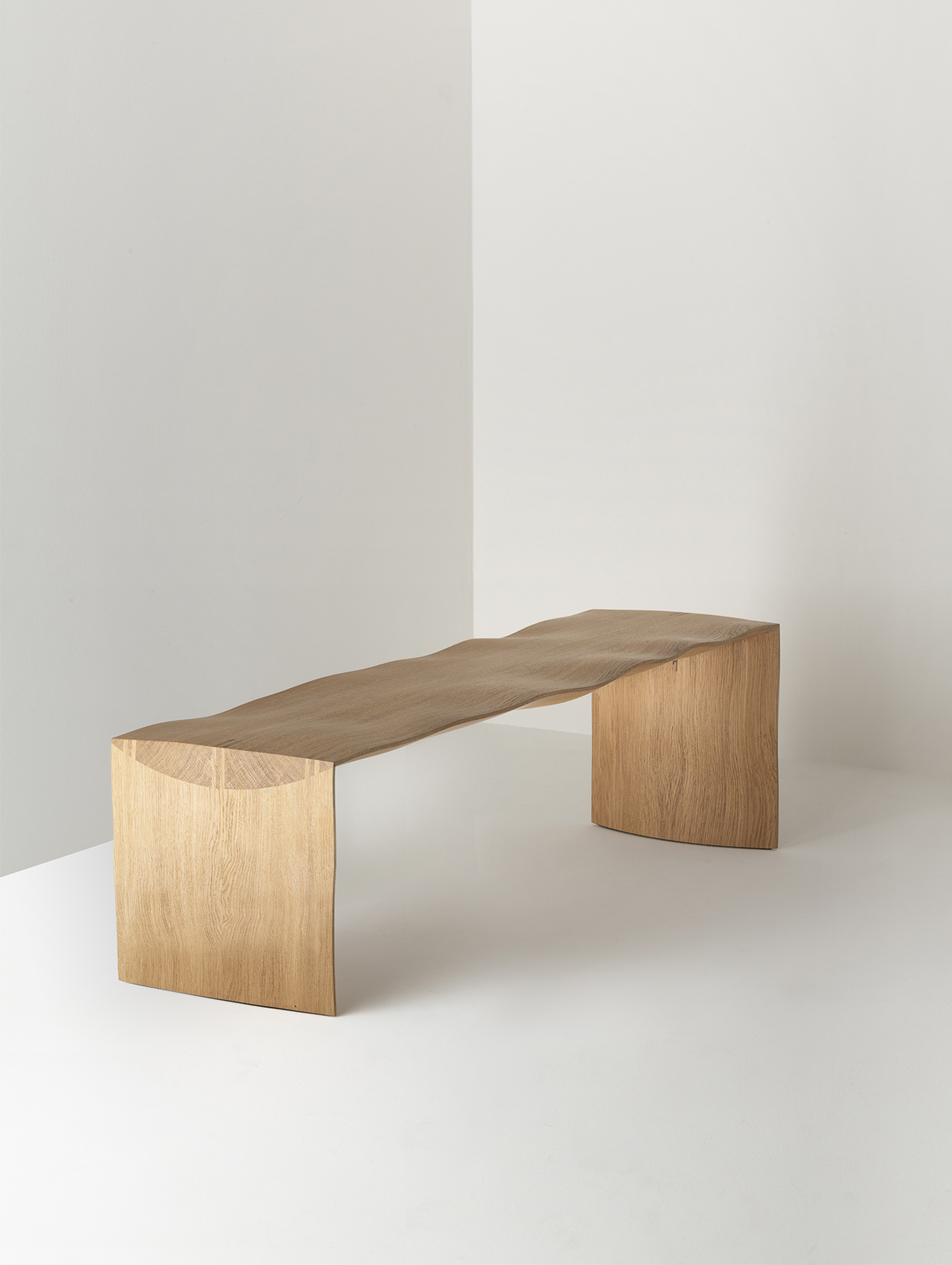 Renowned French interior architect Pierre Yovanovitch is launching a furniture and lighting brand, called Mobilier, building on years of creating custom work for some of our favorite designed spaces. The line will include 45 pieces, which were first unveiled in an installation in Paris's Place des Vosges. We're picking up on a sort of biomorphic-meets-Brancusi vibe throughout, in a good way.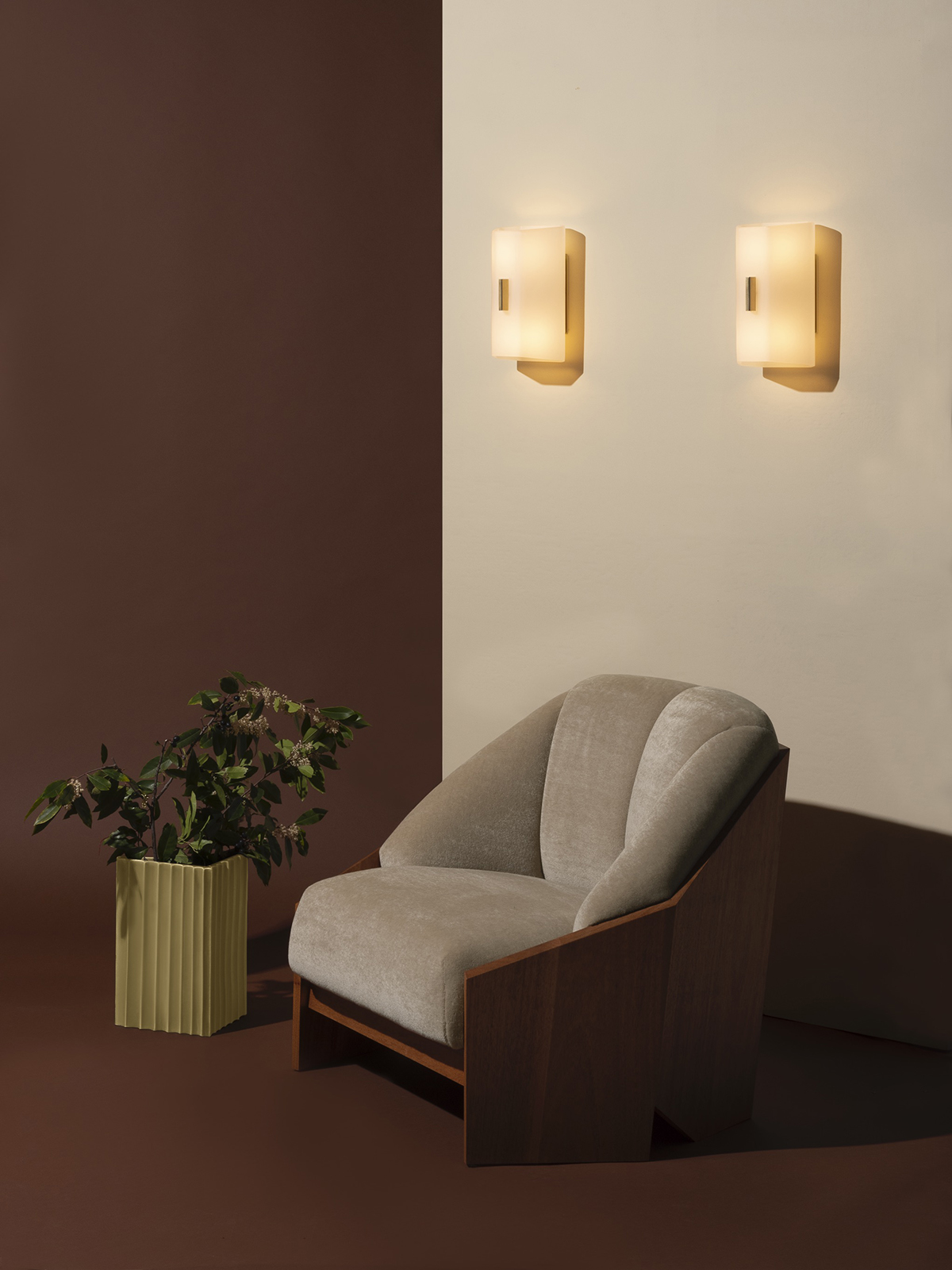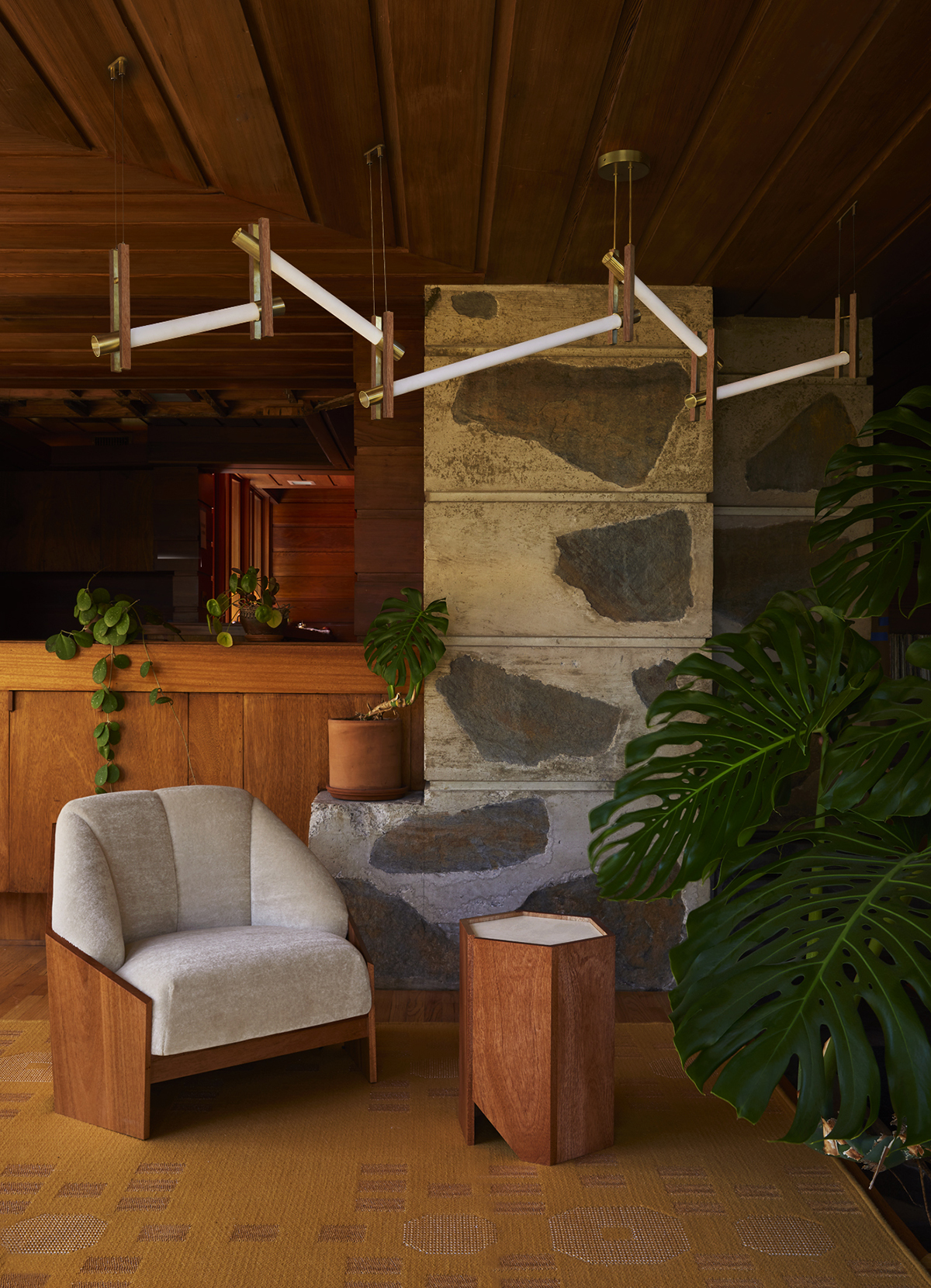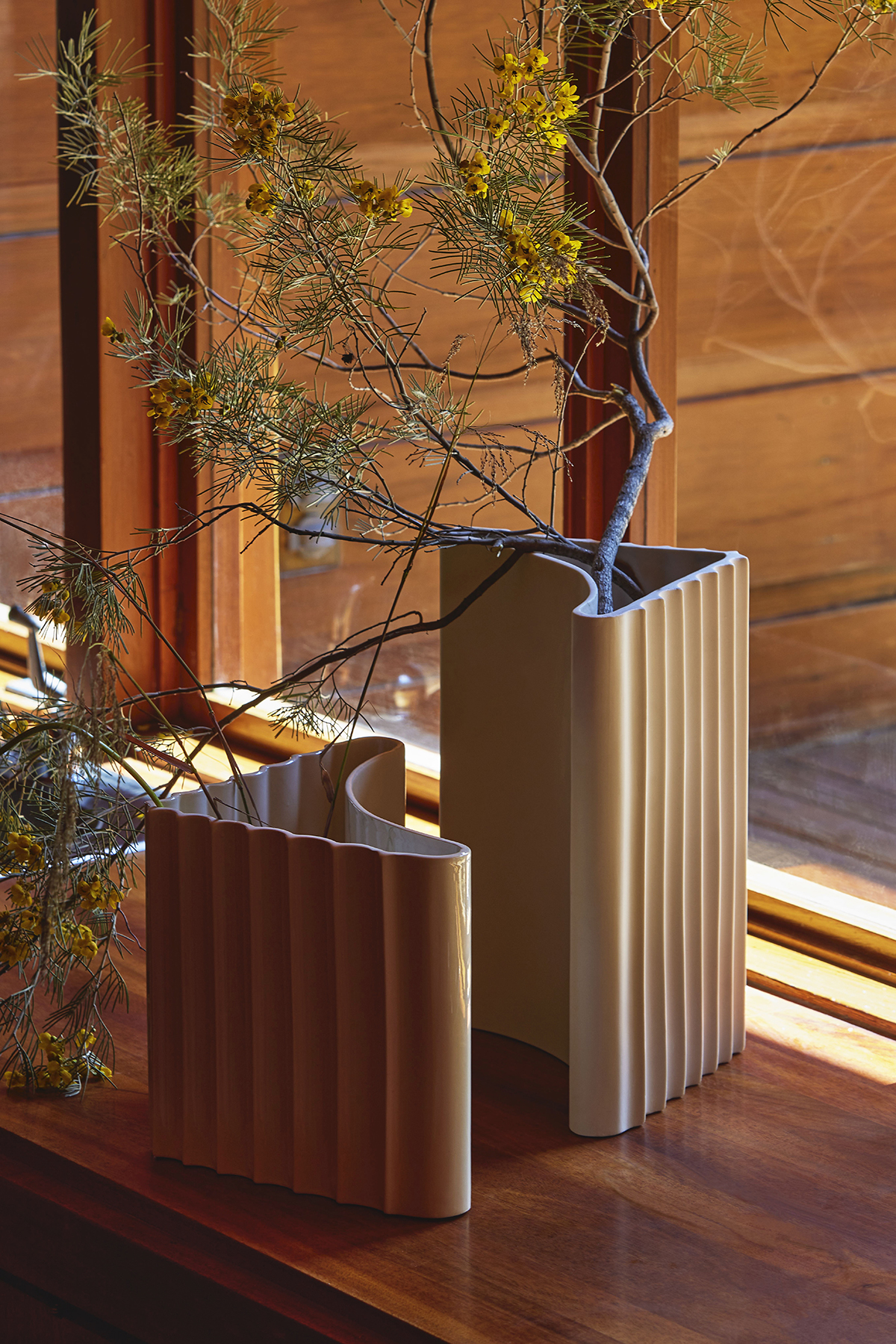 LA-based interior design brand Atelier de Troupe has a new collection out, and it's giving us major Frank Lloyd Wright vibes. Inspired by early environmental design, the collection — which includes seating, tables, and lighting — explores geometric motifs found in nature.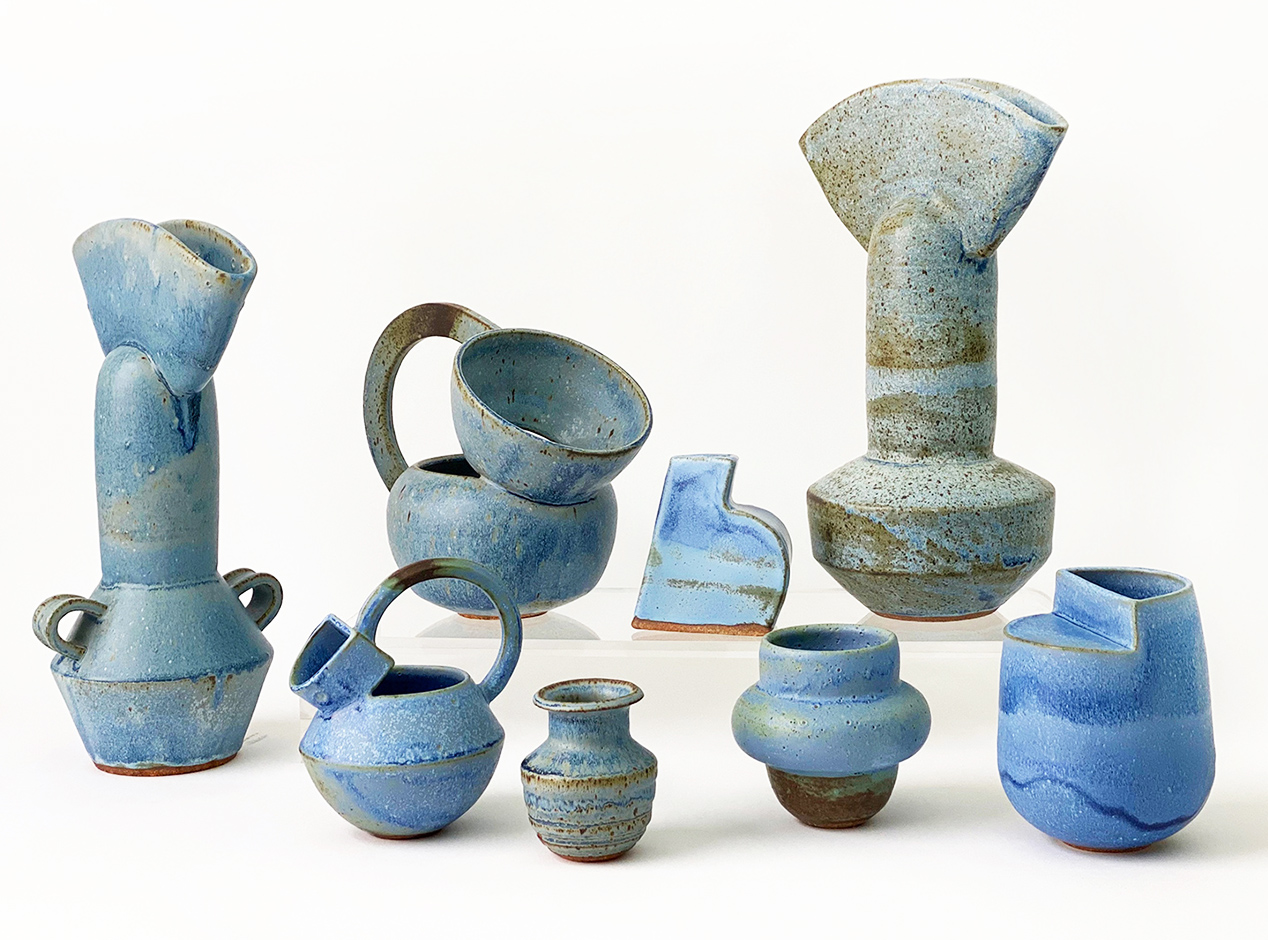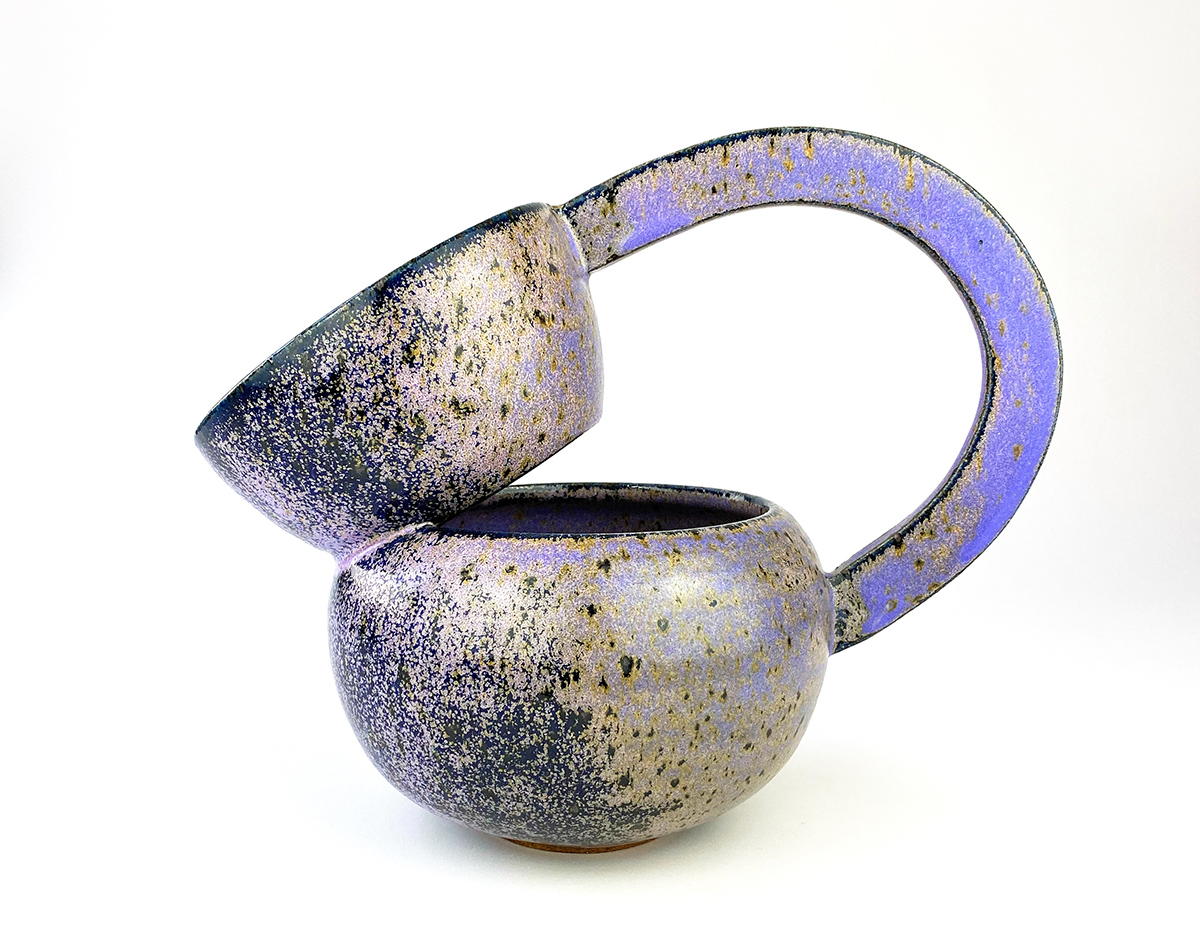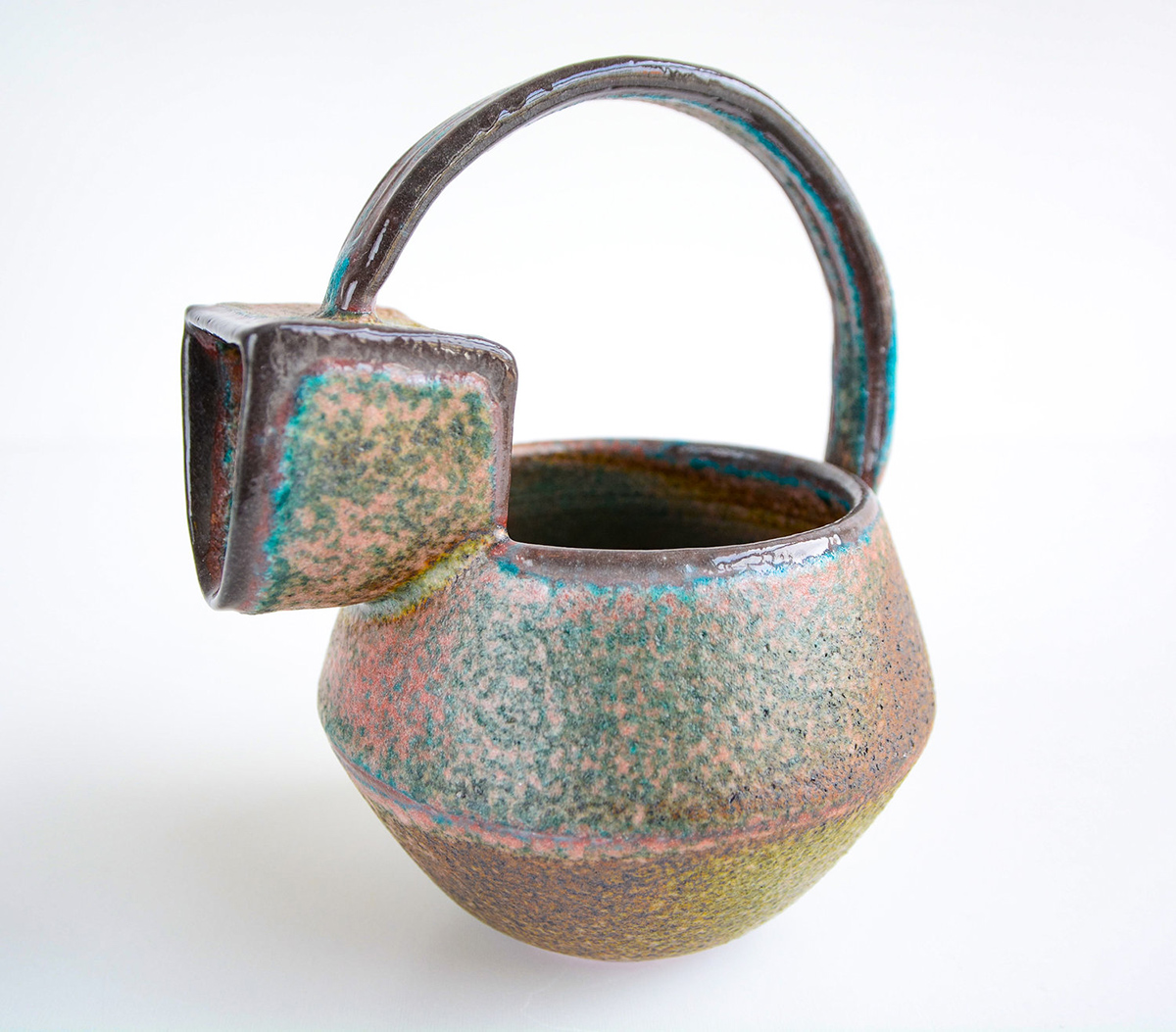 LA-based ceramicist Sarah Koik has a background in designing and managing education programs at science museums and universities, which she credits as the reason for her love of process and investigation. Her vessels — including a striking range of disconnected pitchers — seem to capture and suspend her iterative thinking in fired clay form. We love the highly textured glazes.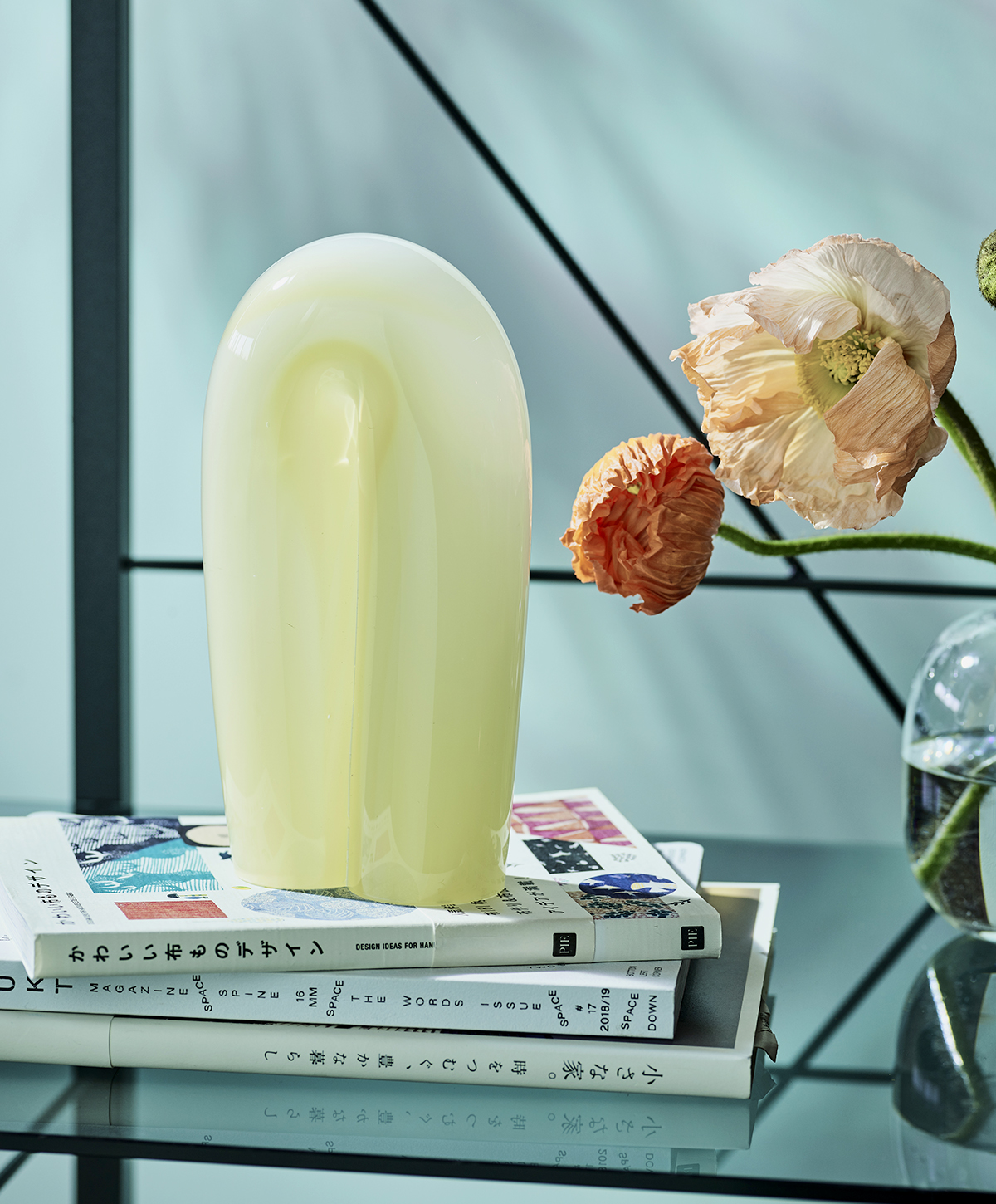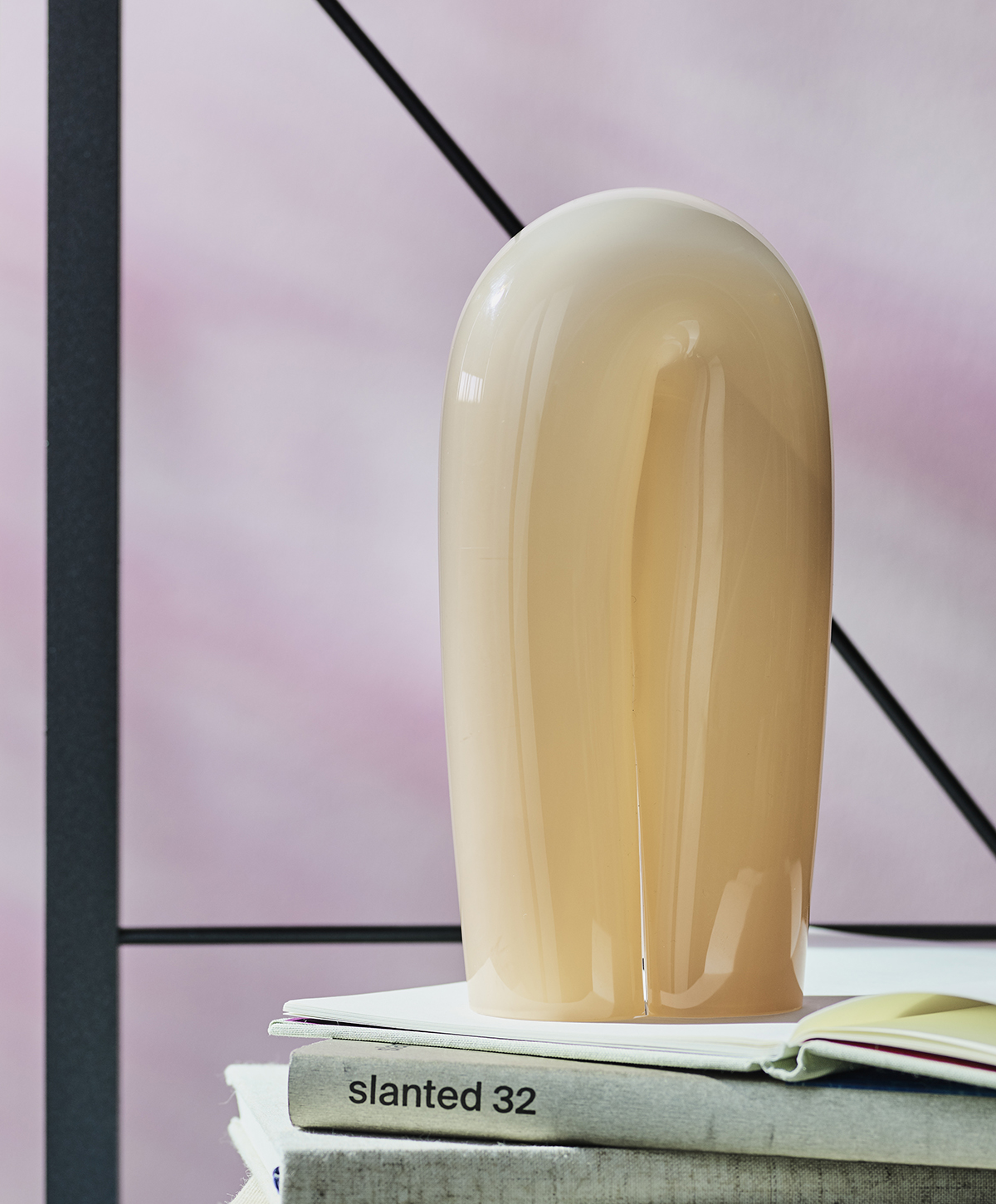 Maybe you, too, find yourself on a glass kick? If so, please enjoy these tubular blown glass sculptures designed by Orçum Erdem for Lucie Kaas. Handmade in a small atelier in the Czech Republic that's been blowing glass for generations and available in an array of pastel John Hughes-esque hues, they're the perfect curvy, colorful tabletop pop.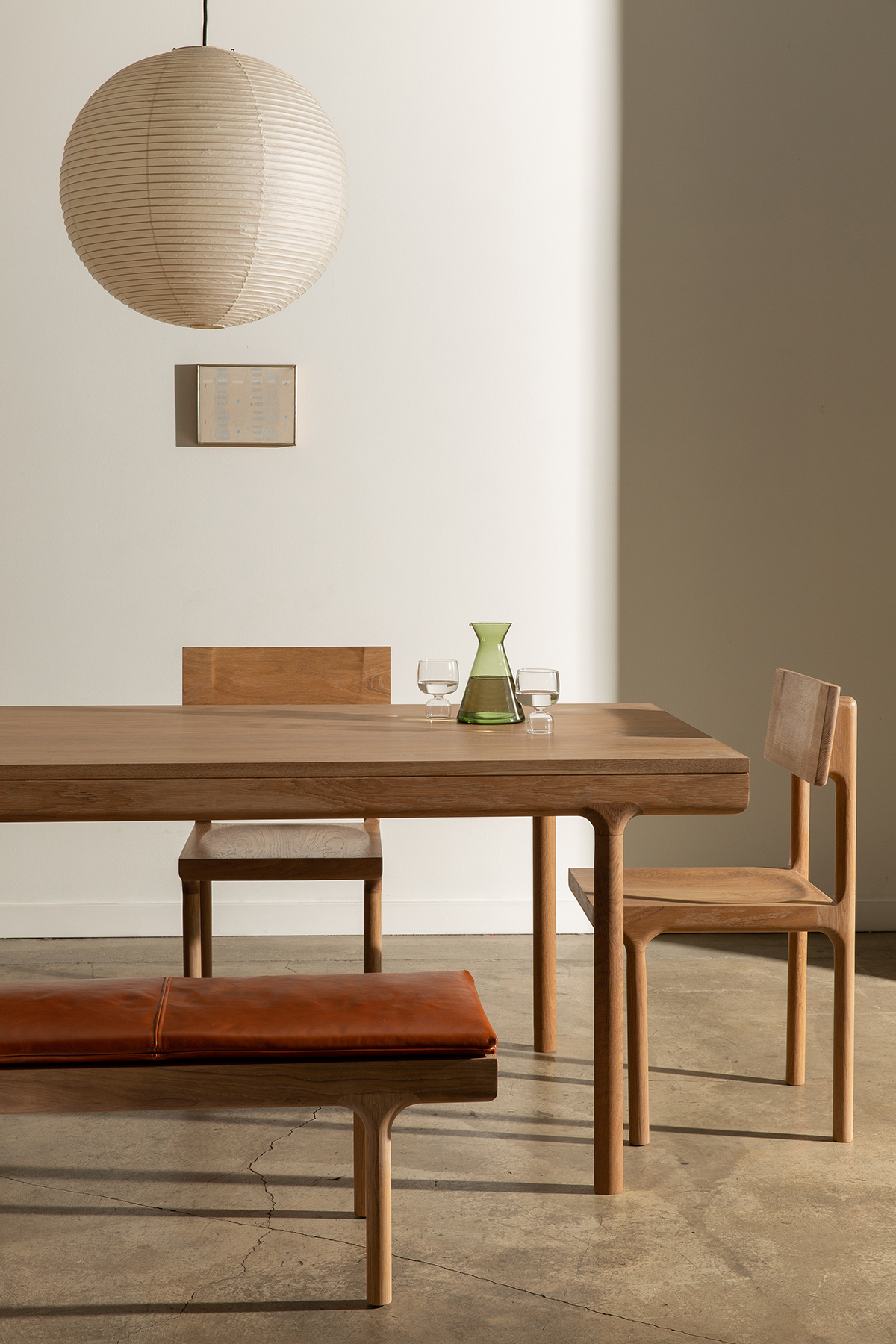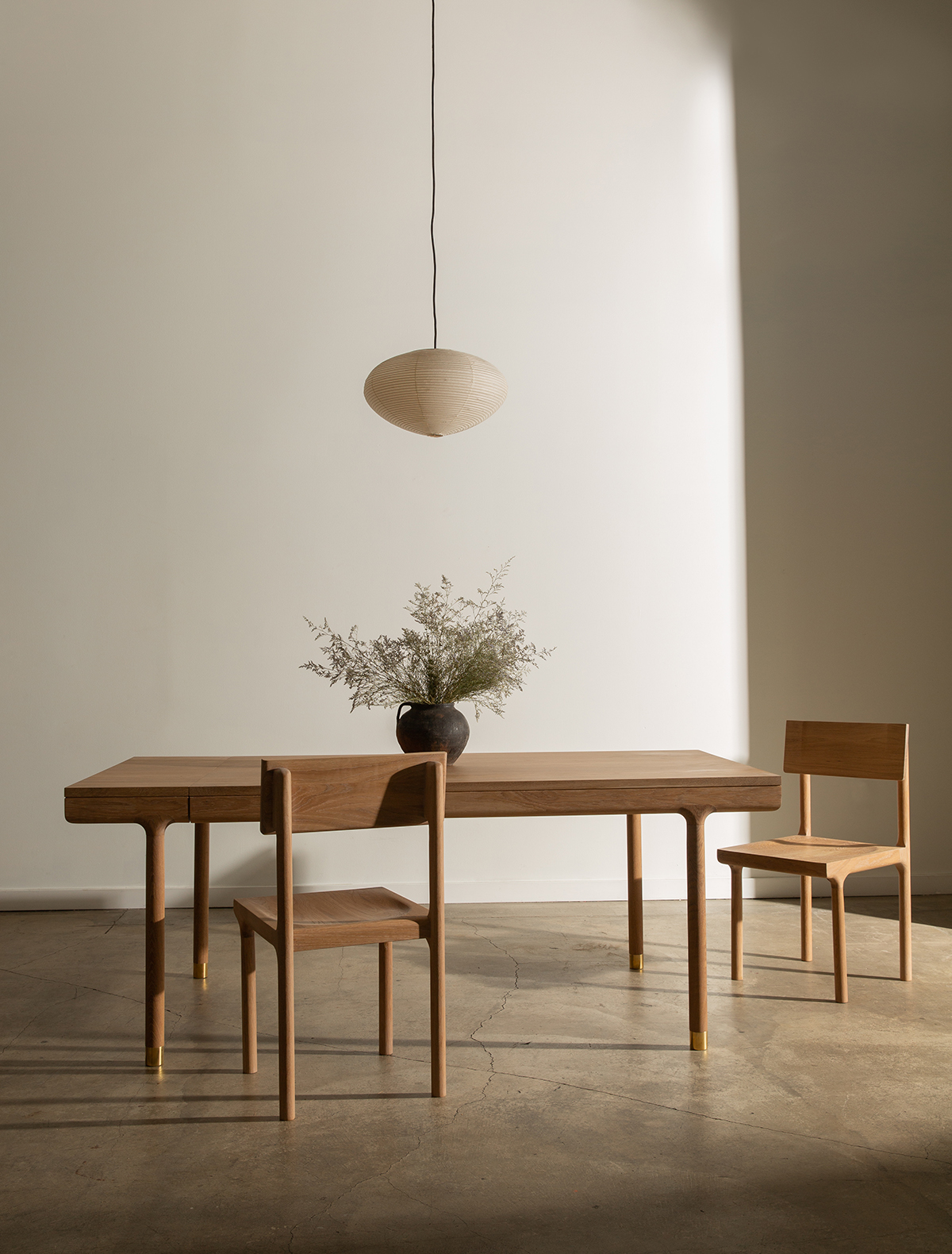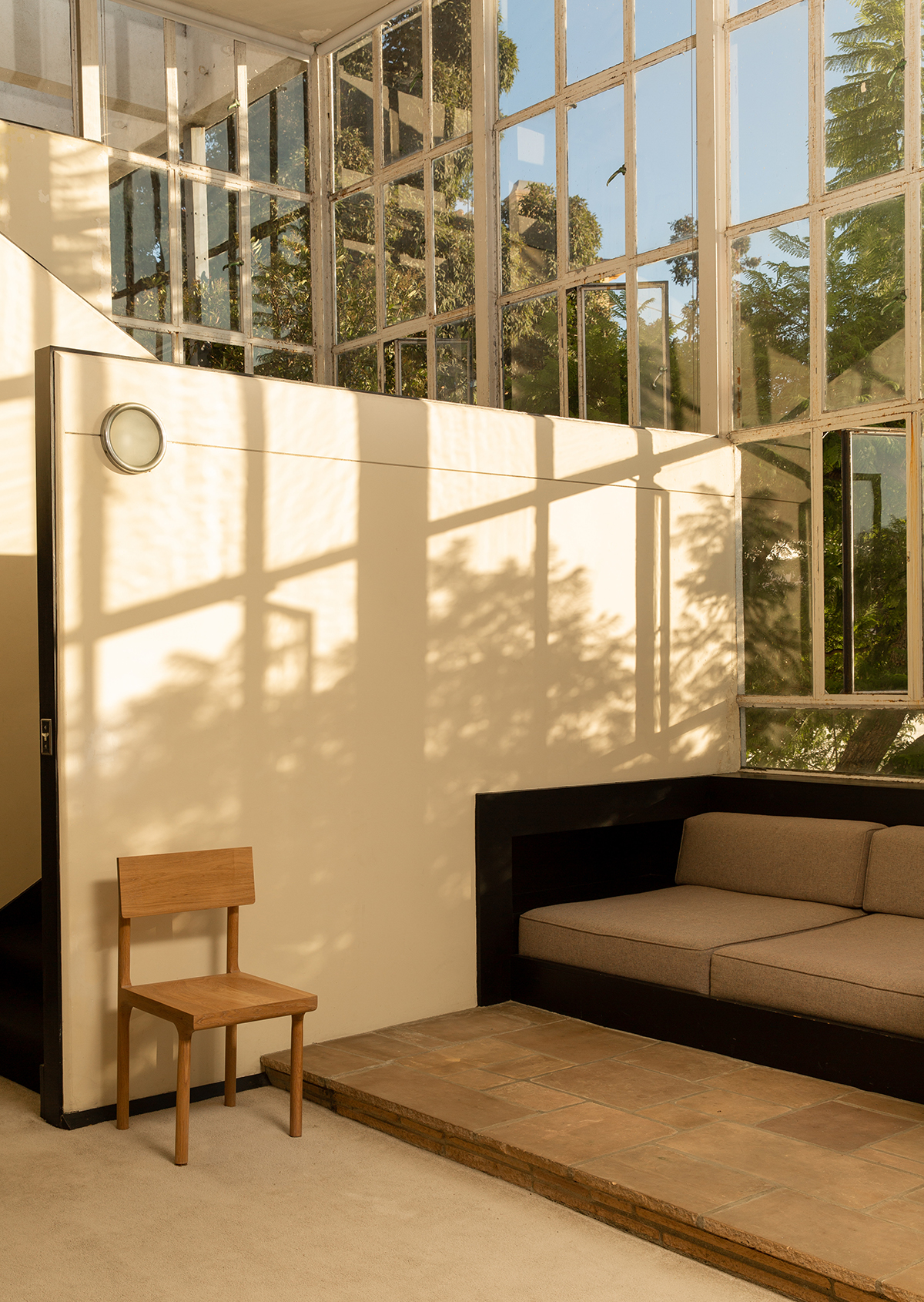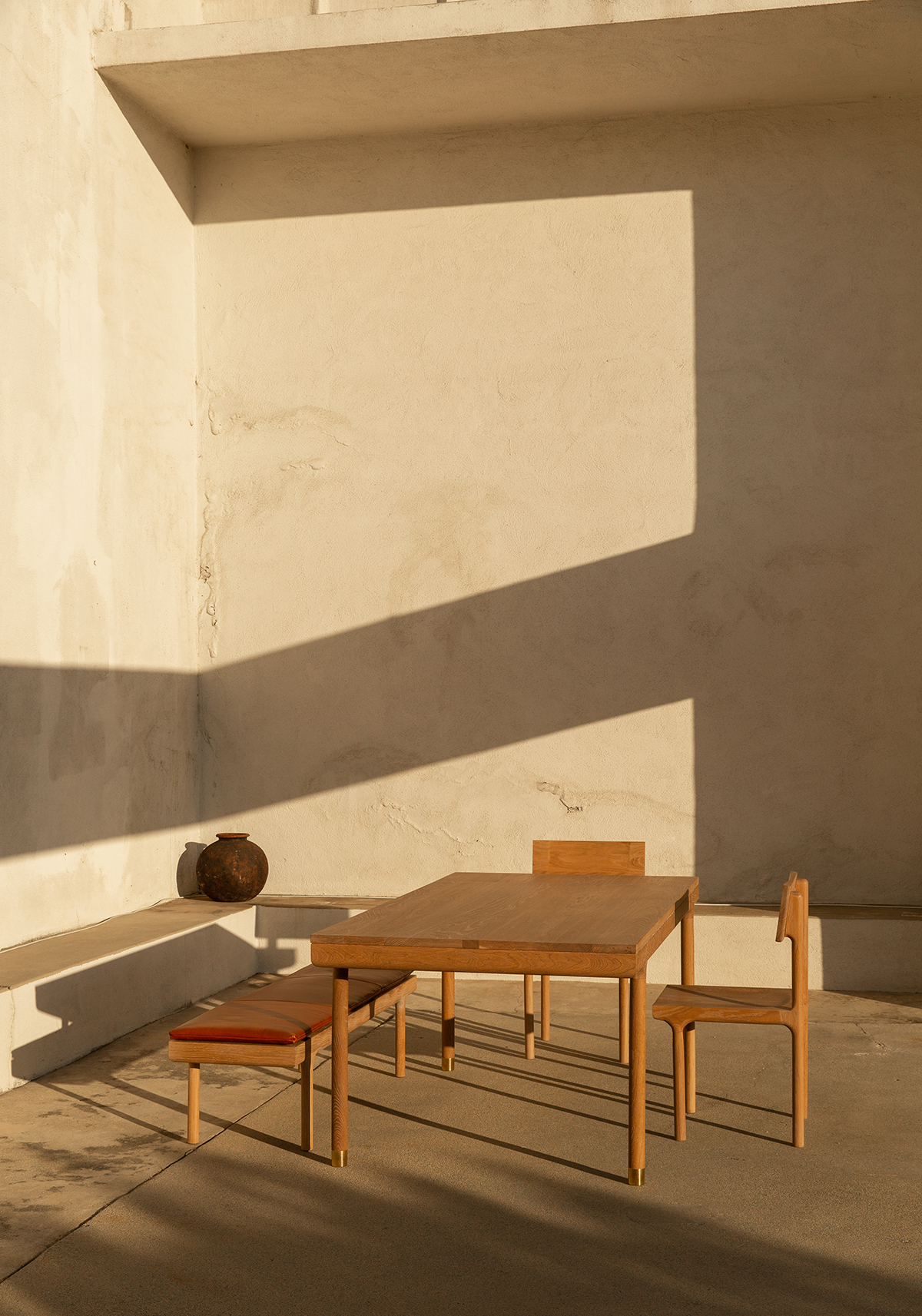 An ode to the rugged beauty of California landscape, Kalon's new Highland collection is as substantial as it is streamlined. Slabs of solid white oak and knobby joint detailing have a tactile quality and weight that we imagine is positively grounding to live amongst.  The collection, shot on site at Richard Neutra's Lovell House in Los Angeles, includes Kalon's first-ever desk design, a bench, chair, and a particularly inviting dining table that extends to an expansive 10 feet. Hello, summer of dinner parties.
Exhibitions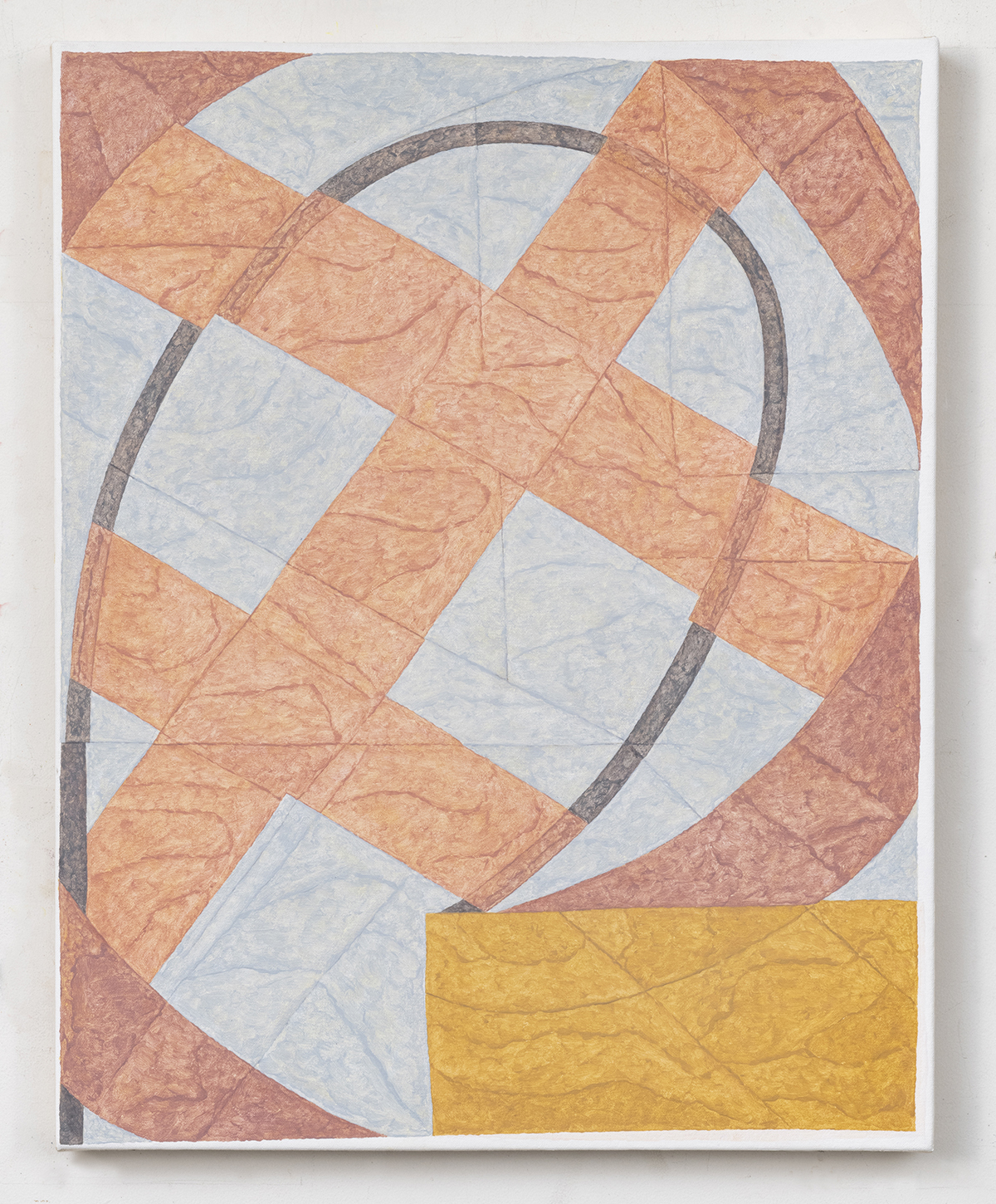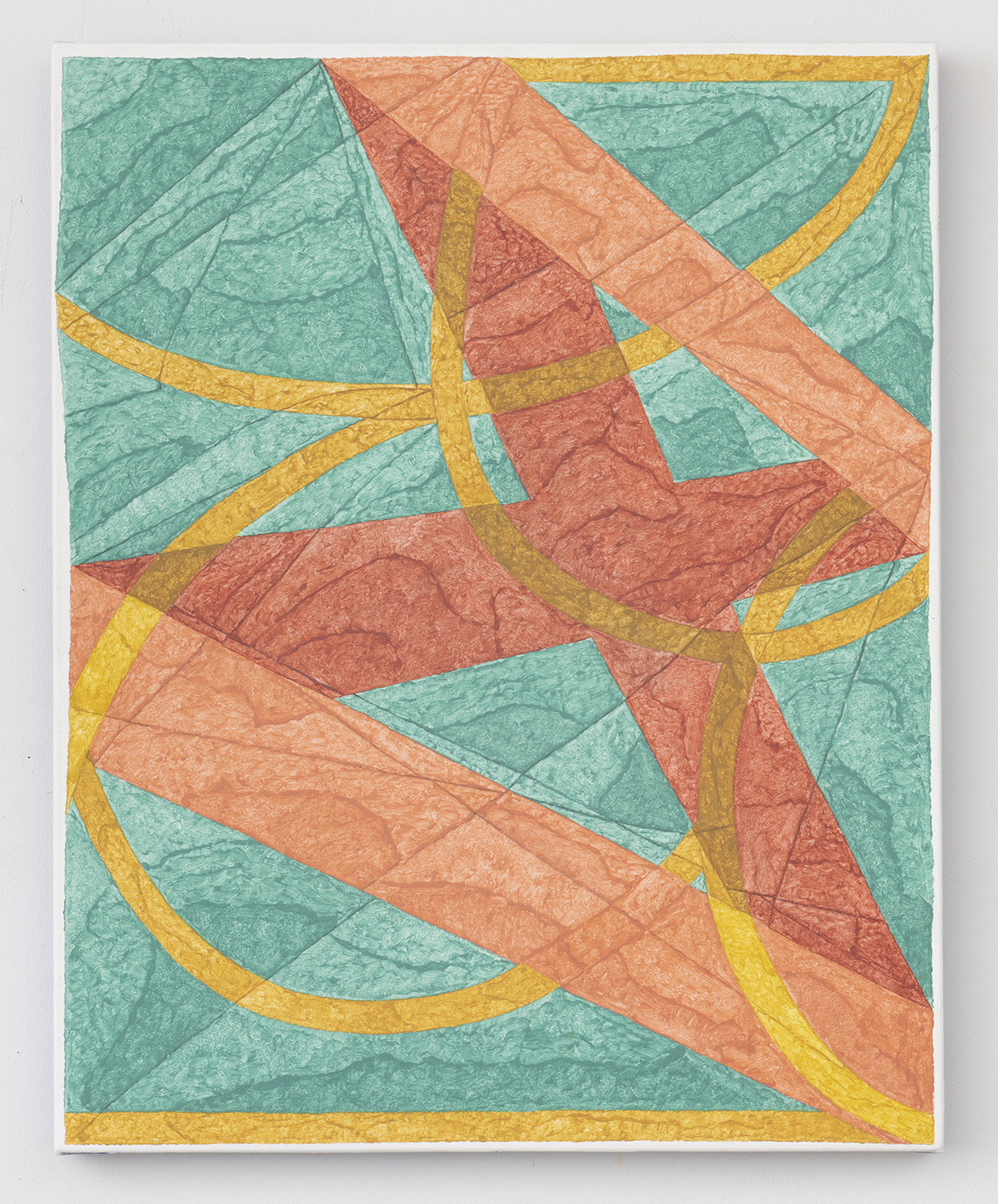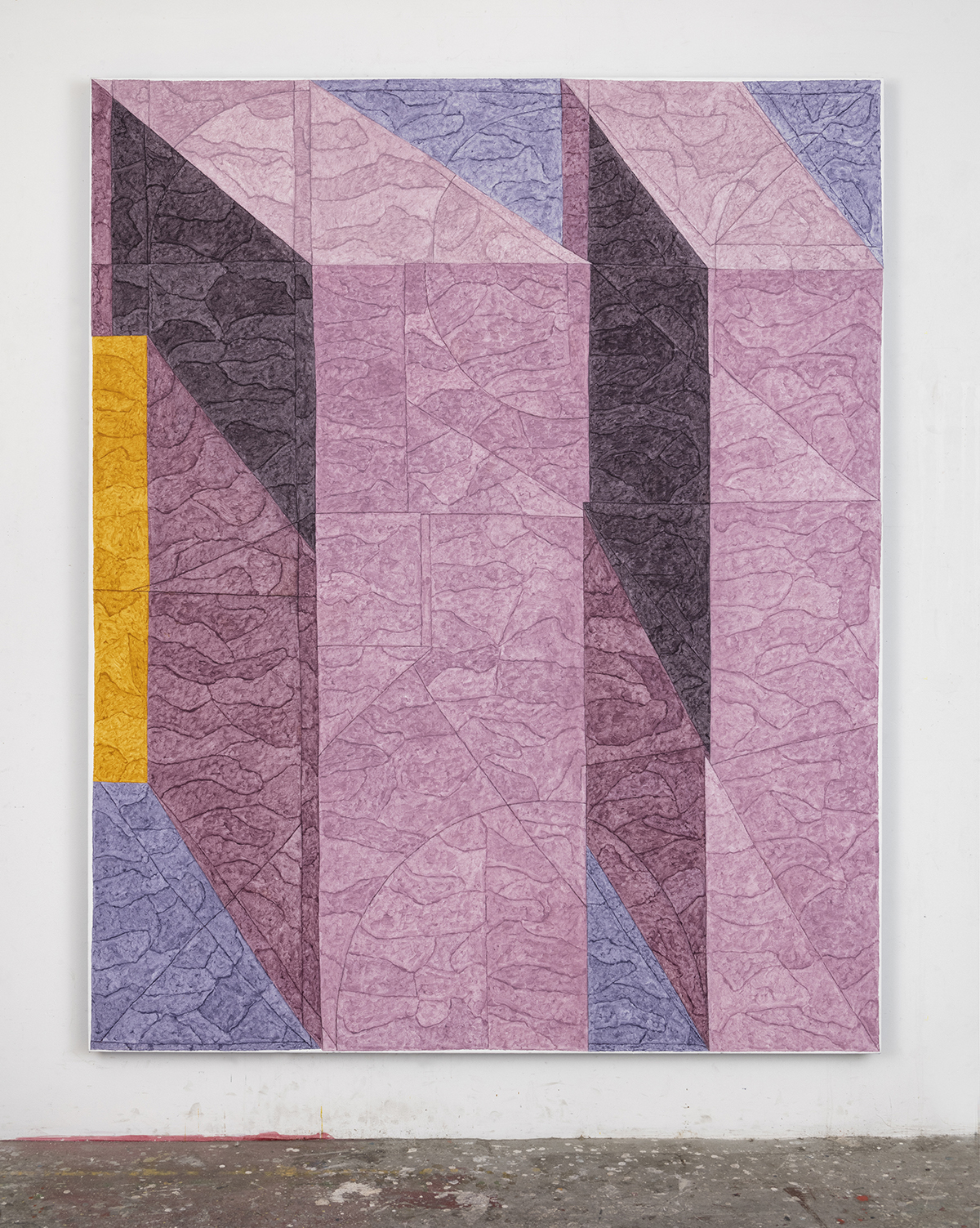 Color, geometry, and energy are at play in "Remain In Light," a new solo exhibition of paintings by Brooklyn-based artist Matt Phillips opening today at The Landing gallery in Los Angeles. A textured topographic quality draws you in while their large scale makes basking in their Technicolor glory all the more inviting.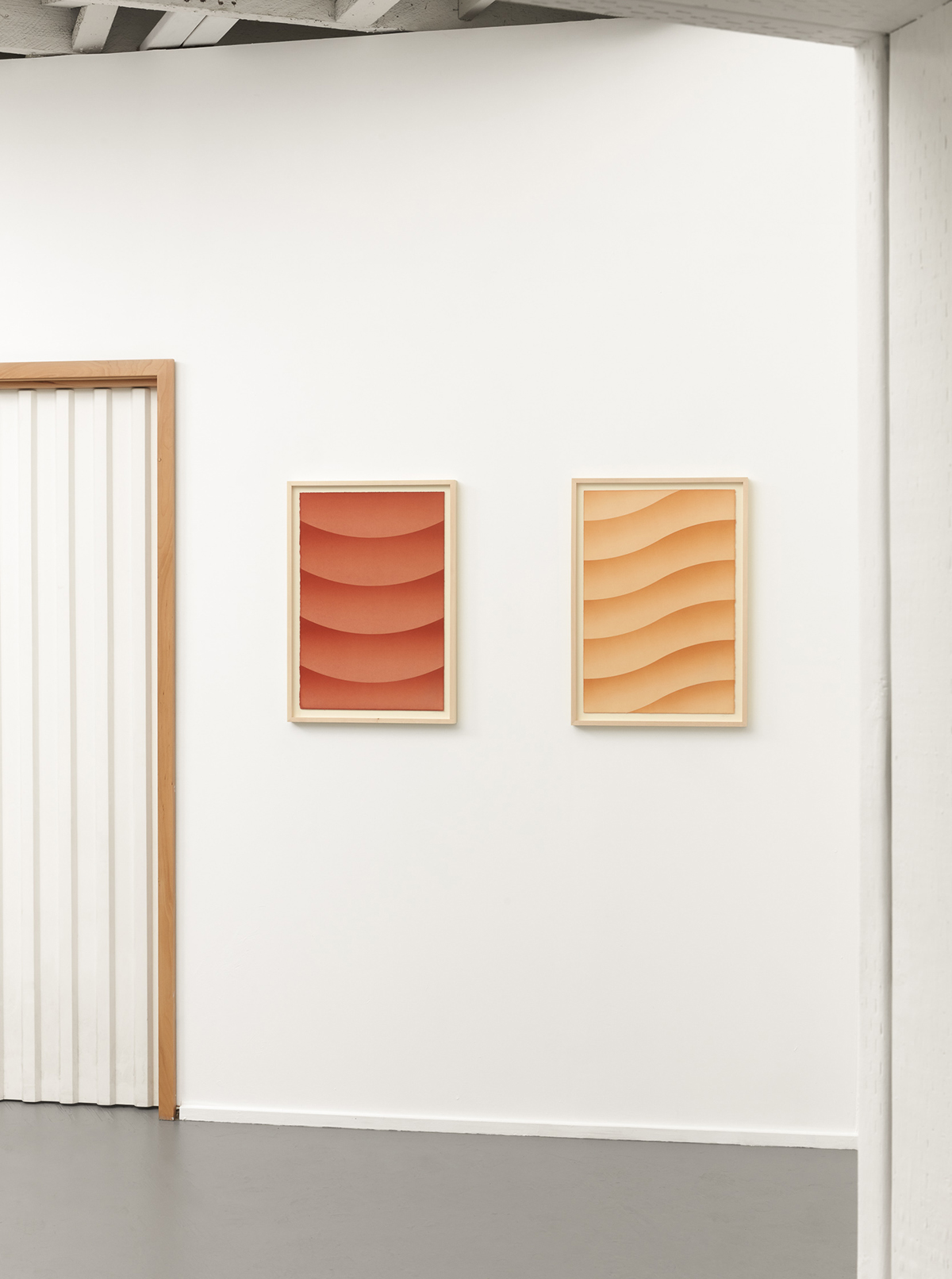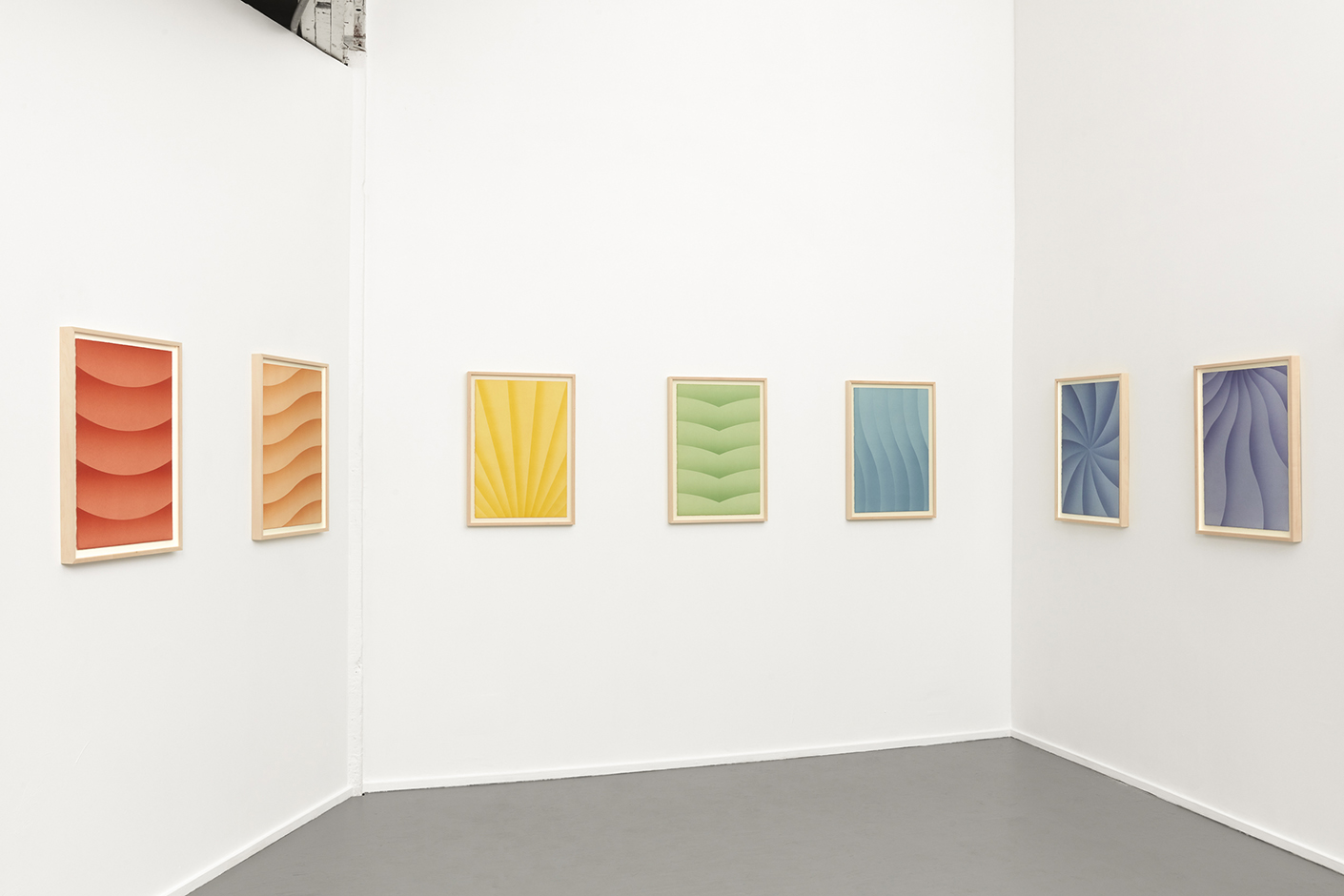 Color as meditation? We can get down. A new show from LA-based artist  Cheryl Humphreys posits color as a powerful agent of healing, transformation, and transcendence. The show features a series of seven monoprints which Humphreys completed while in residence with Otra Vox, and they're on view at Otra Vox gallery until June 5.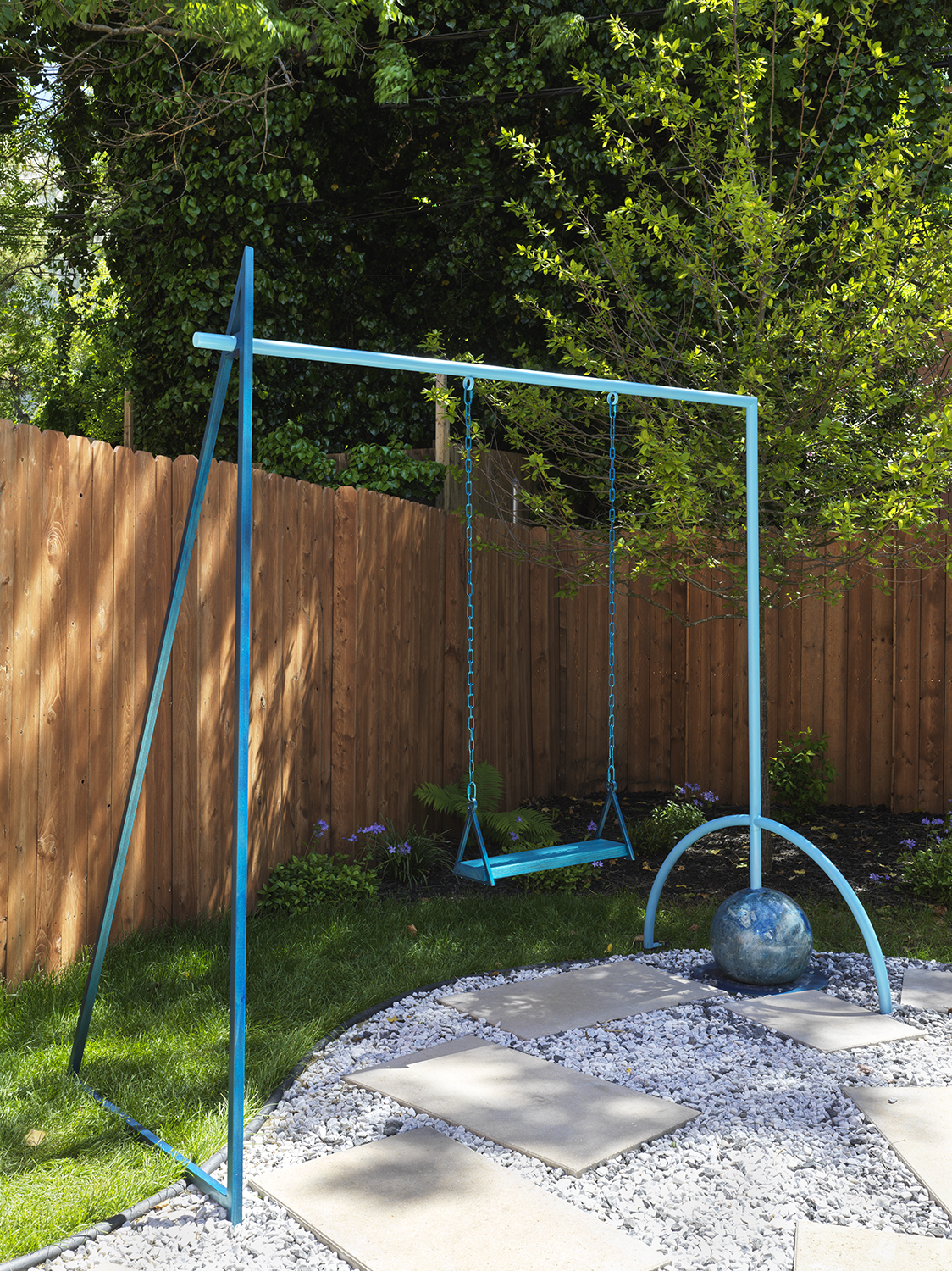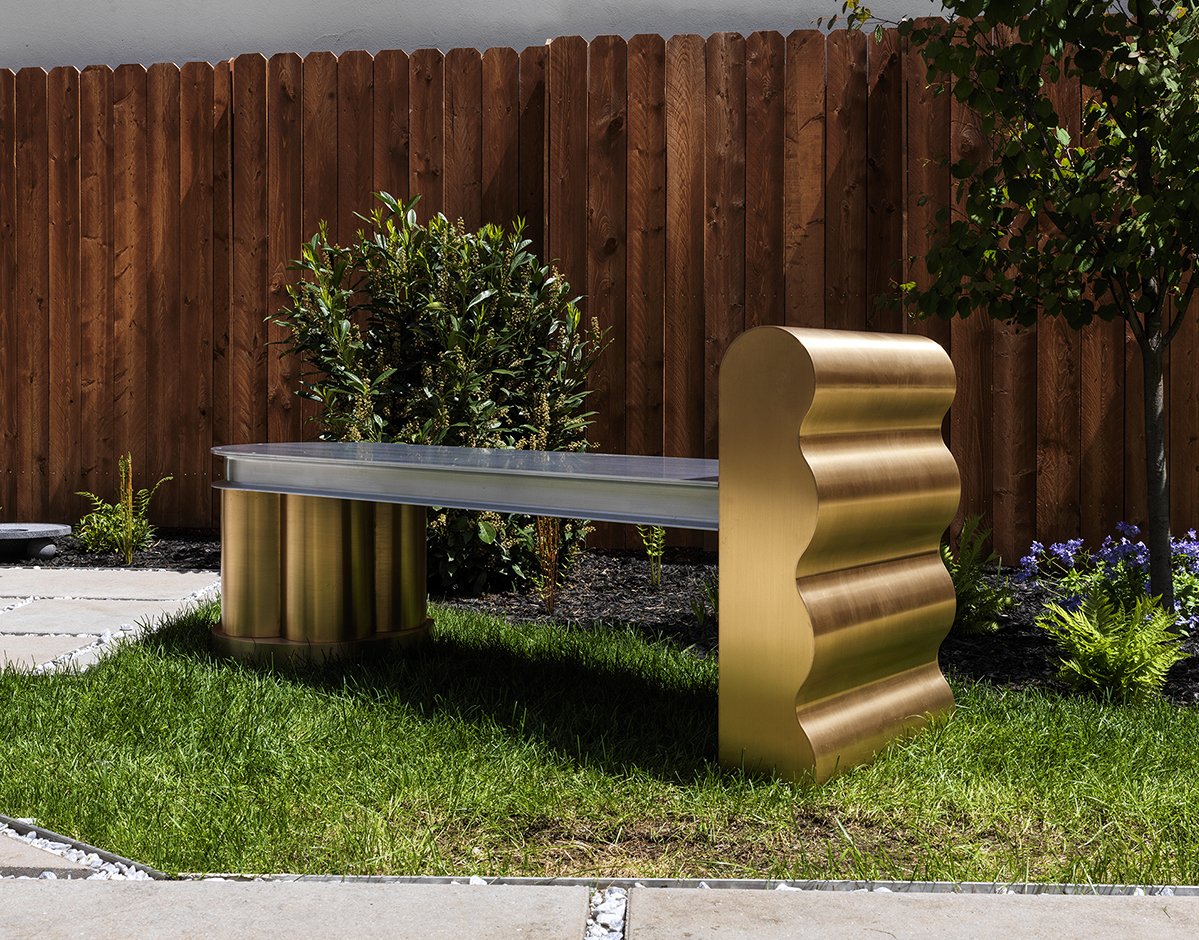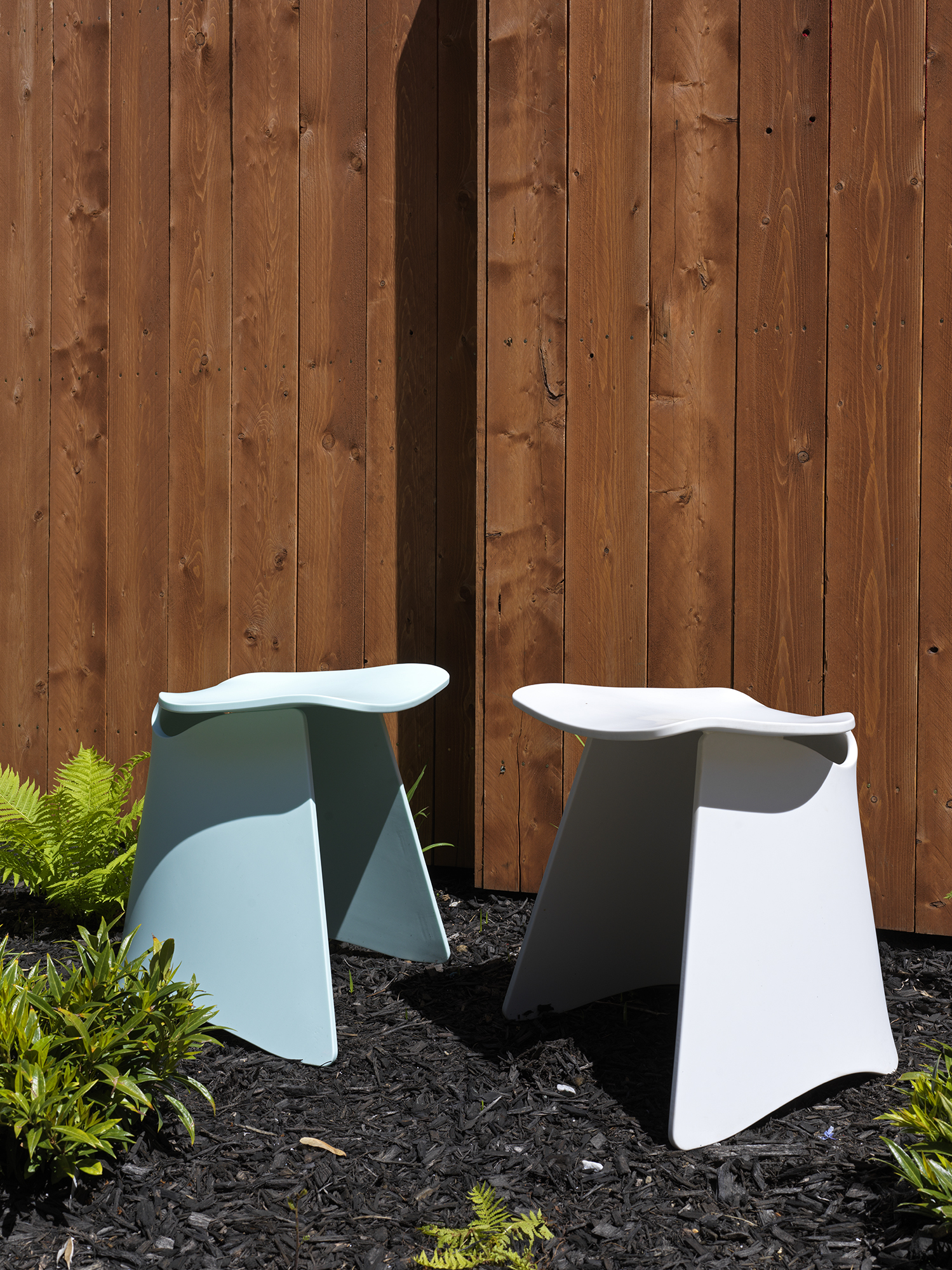 After the last year and change, it's safe to say we'll never take our patios/backyards/rooftops for granted again. During a time when outdoor design is more relevant than ever, Kin & Company kicks off their second annual 'Inside Out' exhibition. This year's pieces explore the designers' cautious optimism, looking ahead to a time when we all can come together again. Favorites by (from top) Micah Rosenblatt, Evan Z. Crane, and Ford Bostwick. On view at Saint Marks Place until June 24; appointments can be made by contacting info@saintmarksplacebk.com.
Links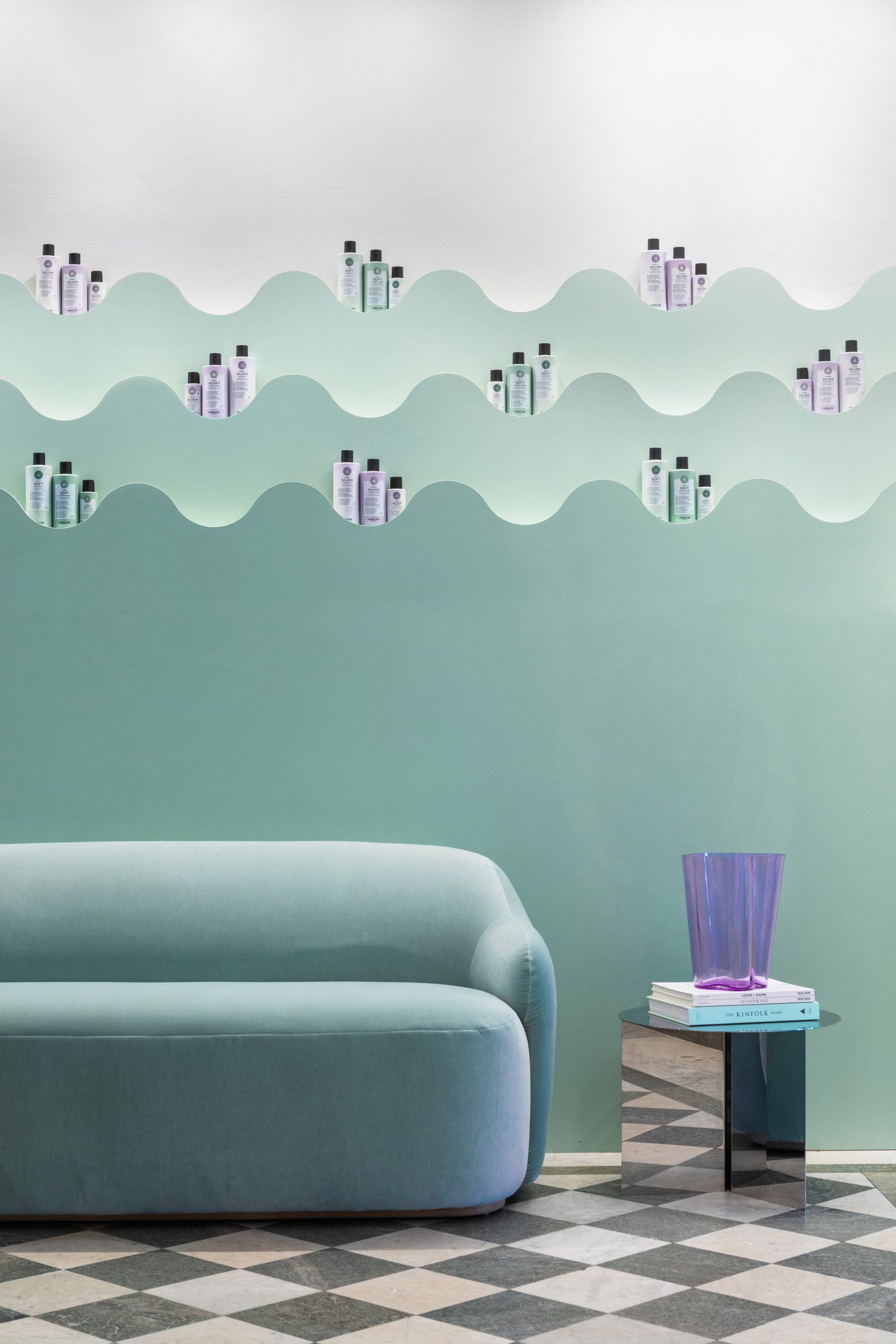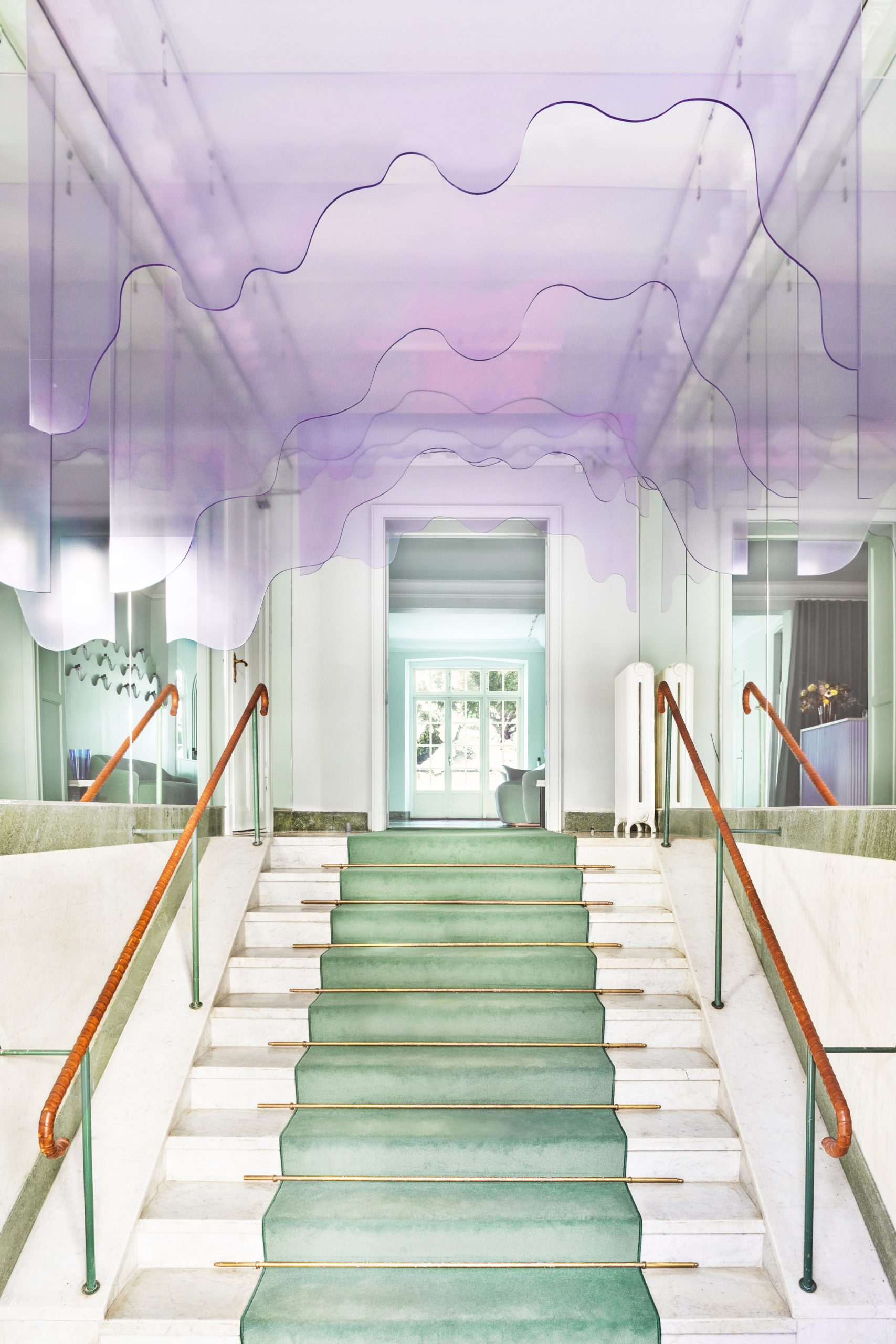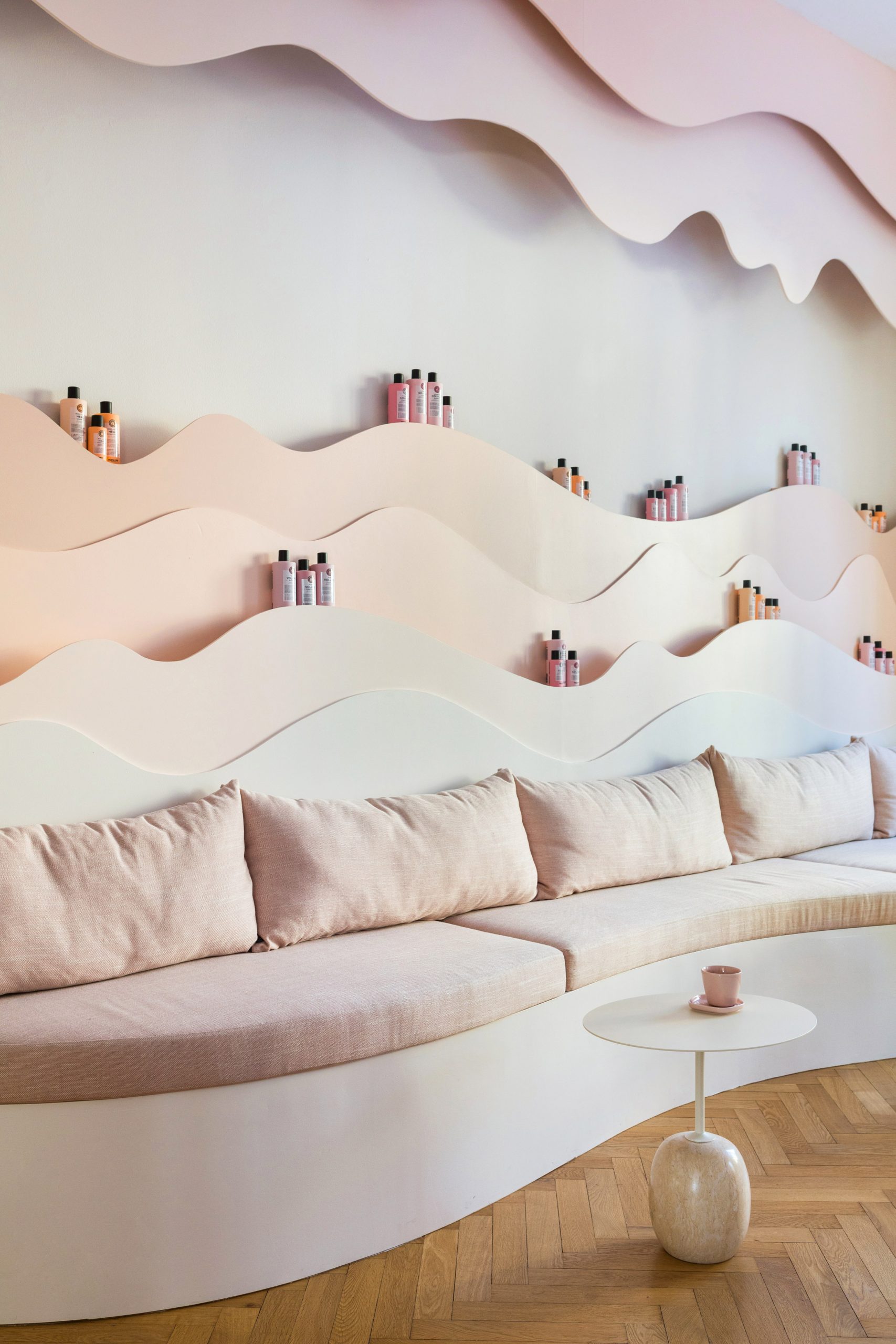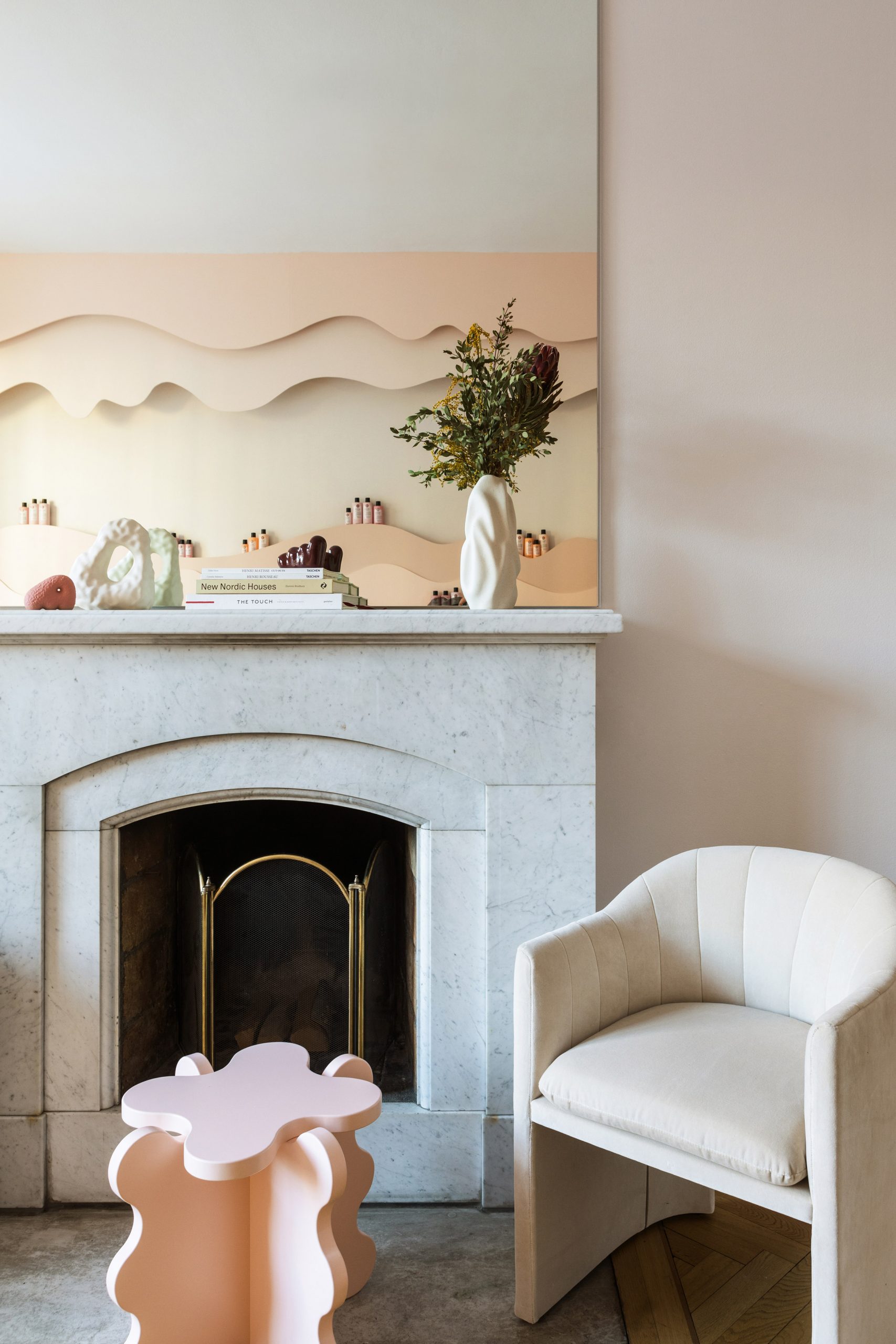 Continuing with the theme of shapes inspired by nature is this Stockholm-based haircare brand HQ designed by ASKA. Drawing on aqueous, undulating forms, the space feels like stepping into some candy floss-colored sea cave.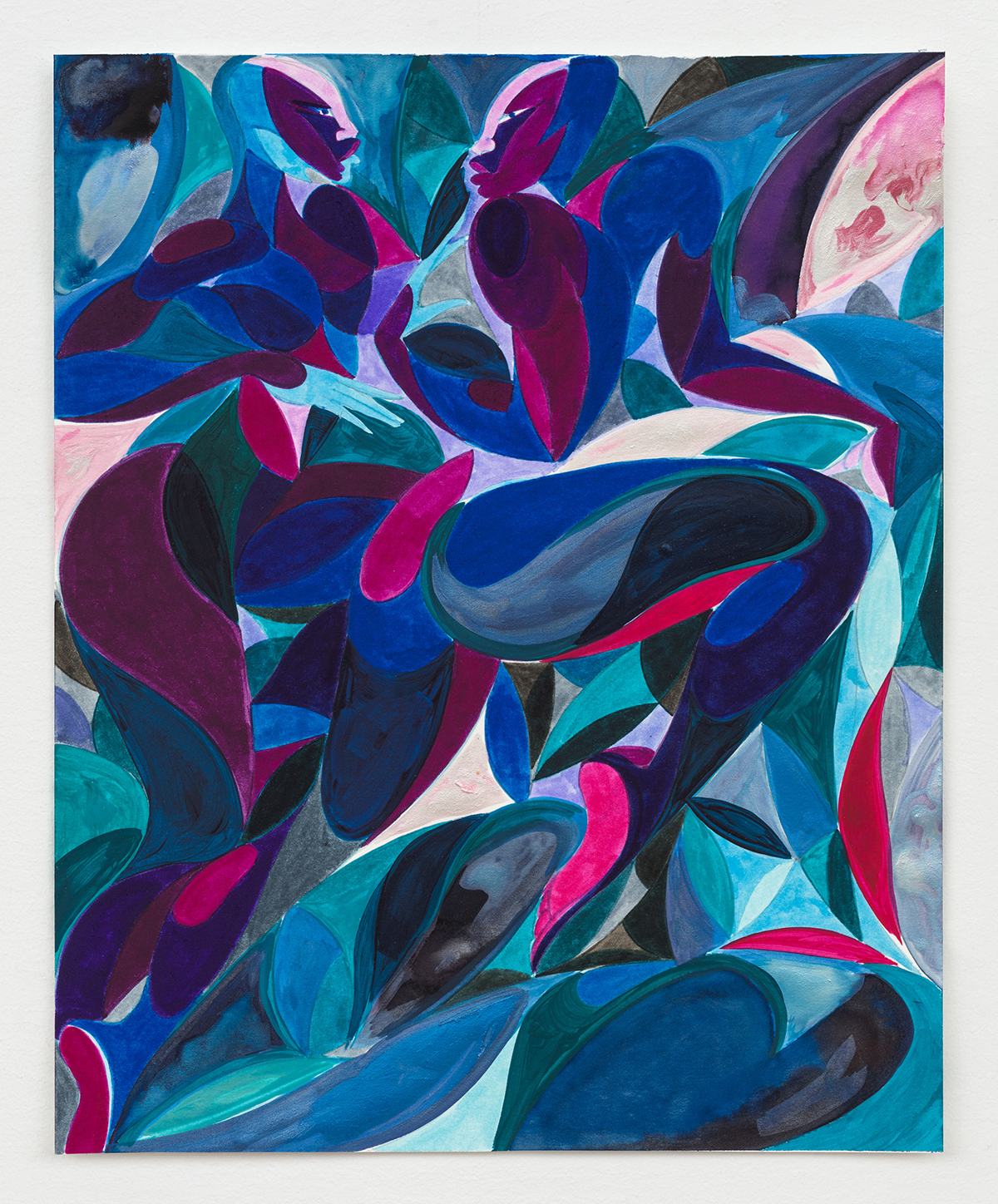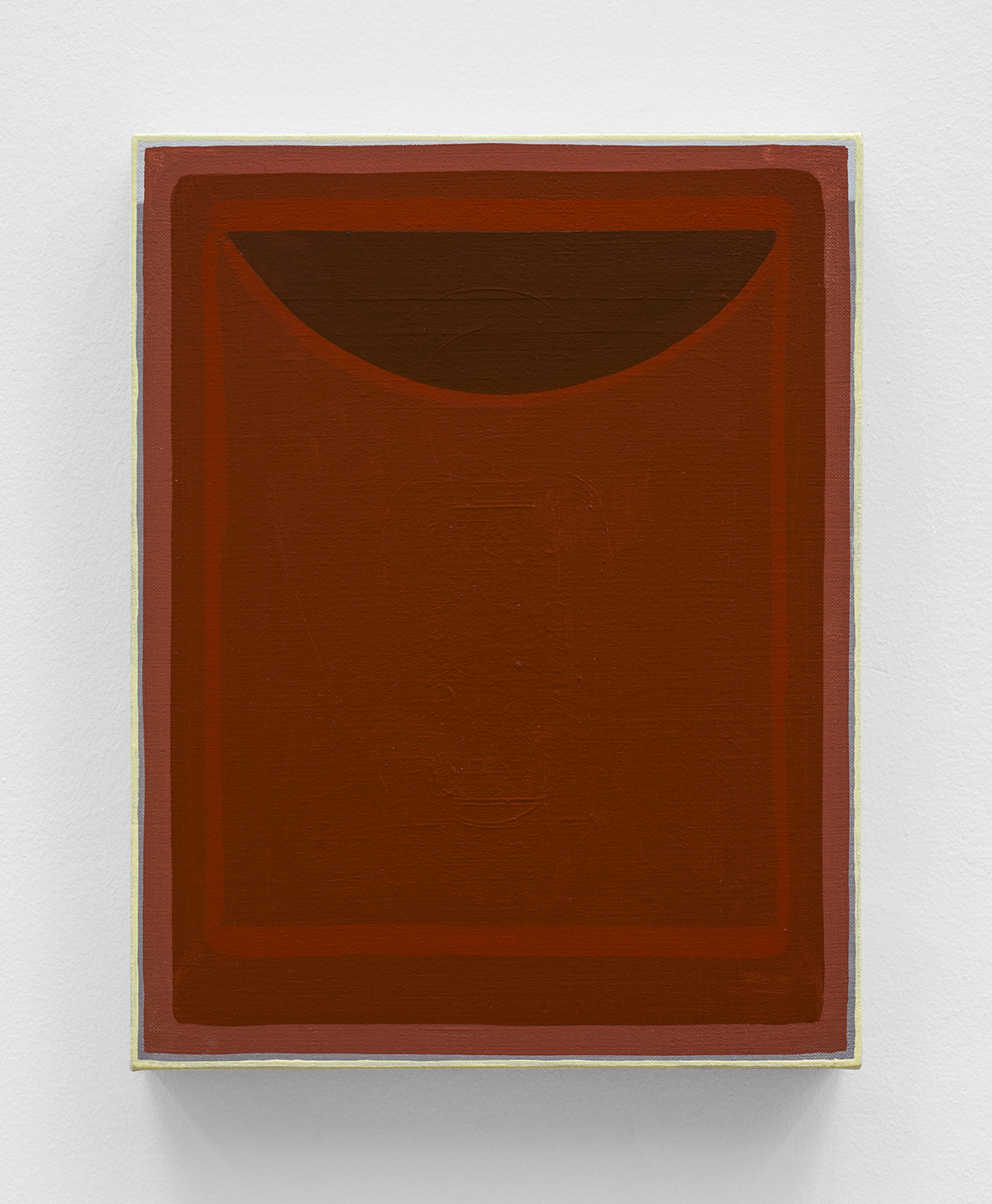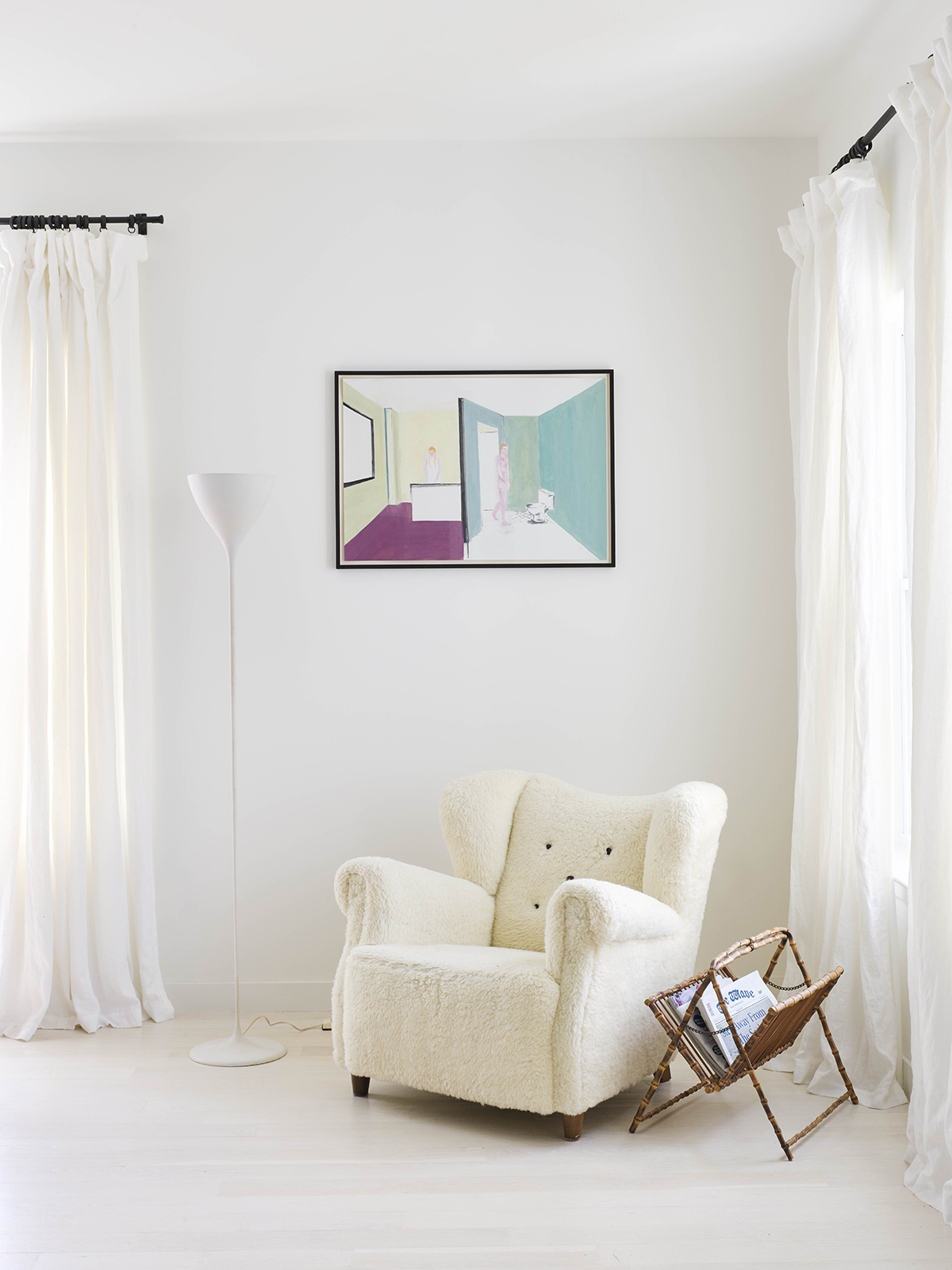 David Zwirner is behind a new click-to-buy contemporary art marketplace called Platform, conceived as the online gallery partner for the world's leading independent galleries. Launched this week, the inaugural collection features work that ranges from $2,500 to $50,000. Expect a batch of 100 new, limited-time artworks every month.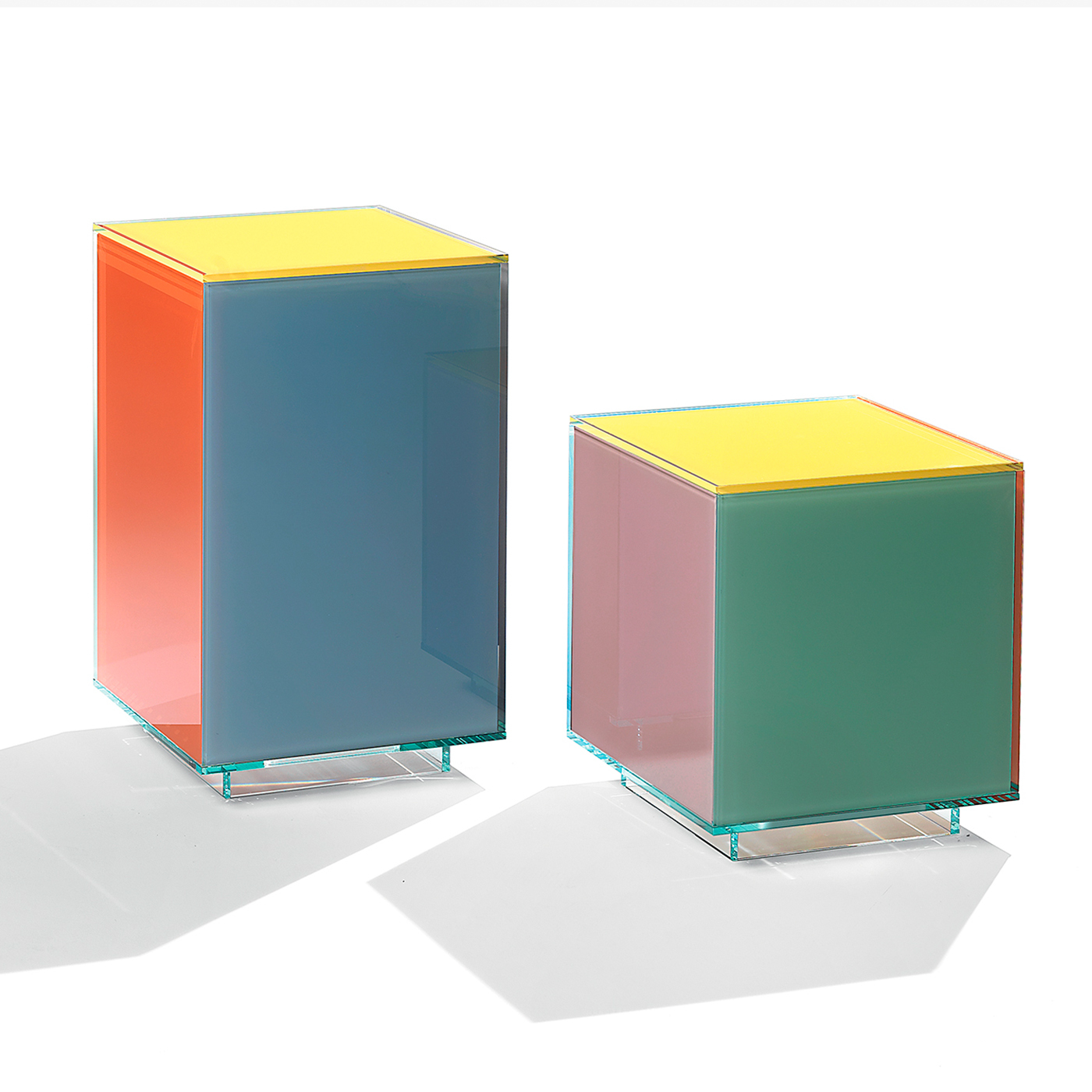 For those who can never decide on a color when it comes to homewares, Daniele Merini's Cubicolor side table is for you. Floating atop a transparent glass base, the customizable cube plinth is made from lacquered glass panels in an array of hues. We suggest placing near a source of natural light for optimal pleasure.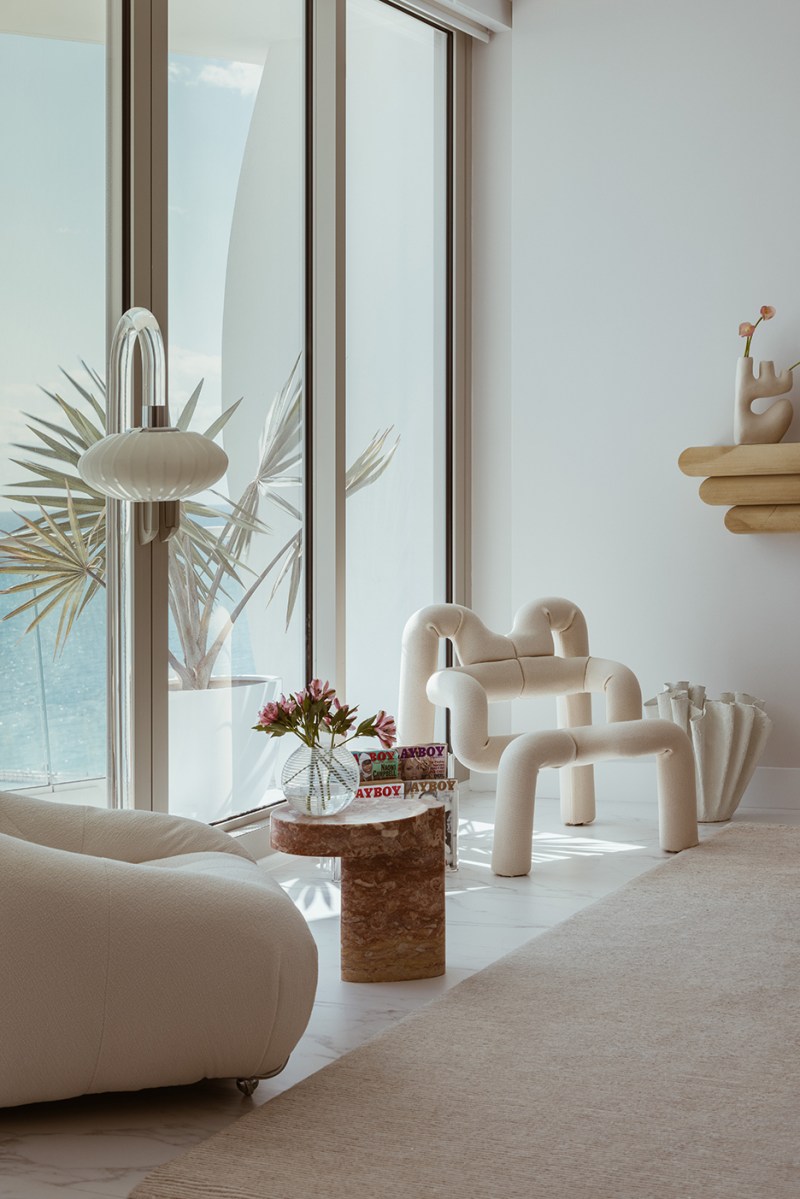 Life mimics art… or in this case, life mimics renderings. Maybe it's just us, but the Miami home of Jena Covelo — replete with creamy tones, Terje Ekstrom, Ultrafragola mirror, and spine-tingling ocean view — kind of resembles a Charlotte Taylor creation. Covelo worked with Tiffany Howell of Night Palm Interiors to bring her dream "'80s Miami sex den" to life. Go off.