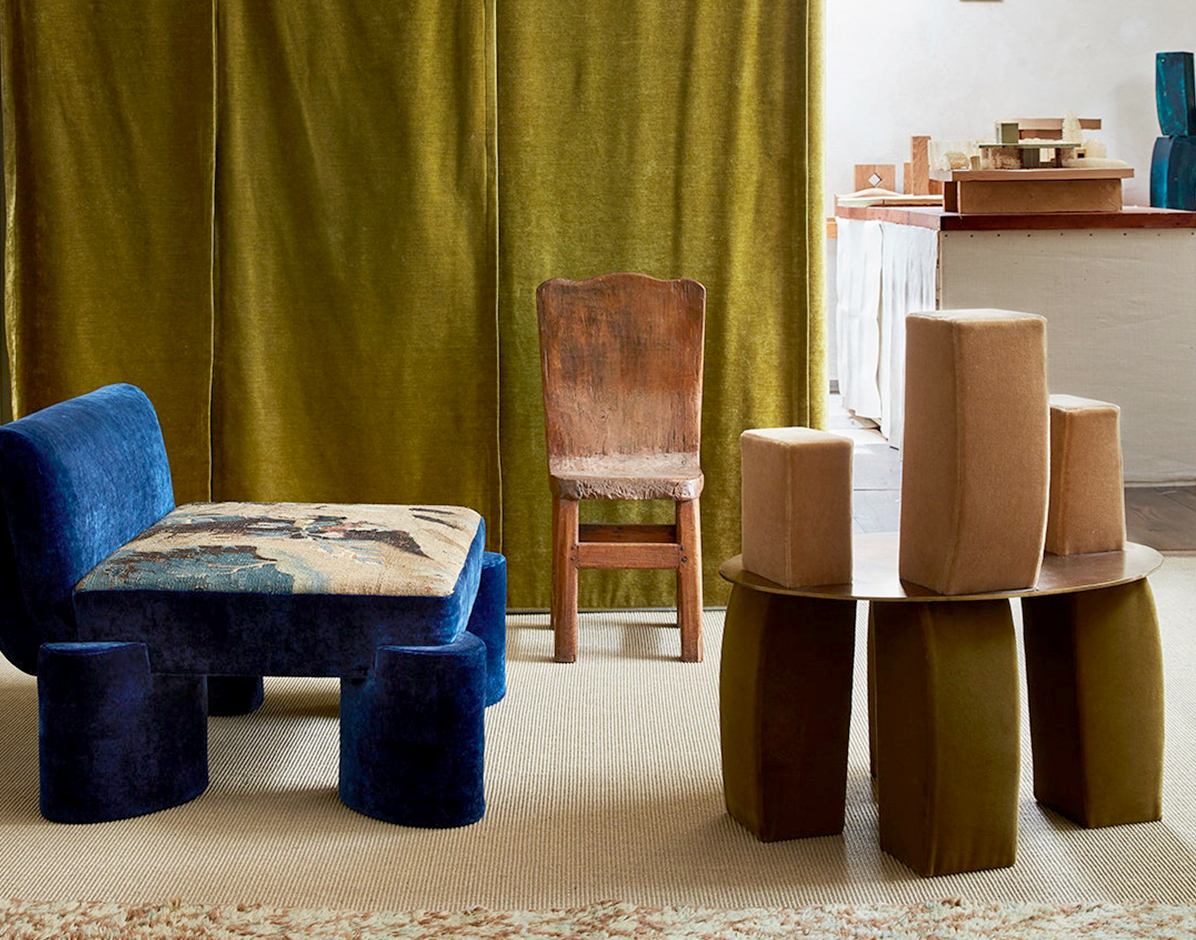 A weekly Saturday recap to share with you our favorite links, discoveries, exhibitions, and more from the past seven days. This week: avant-garde chairs designed by third-graders, a fresh look at classic Verner Panton furniture, and a peek into the Manhattan studio of Giancarlo Valle. 
Links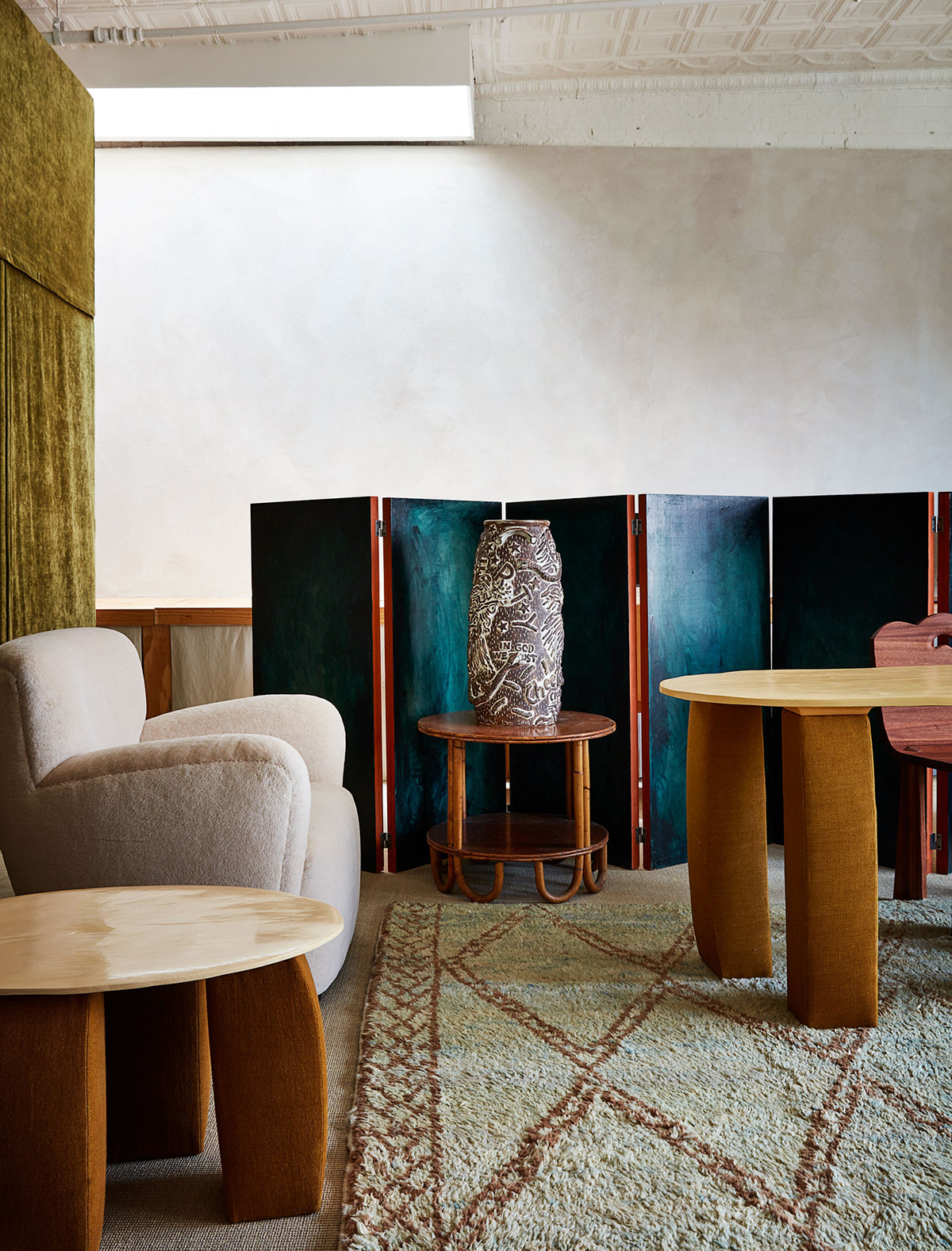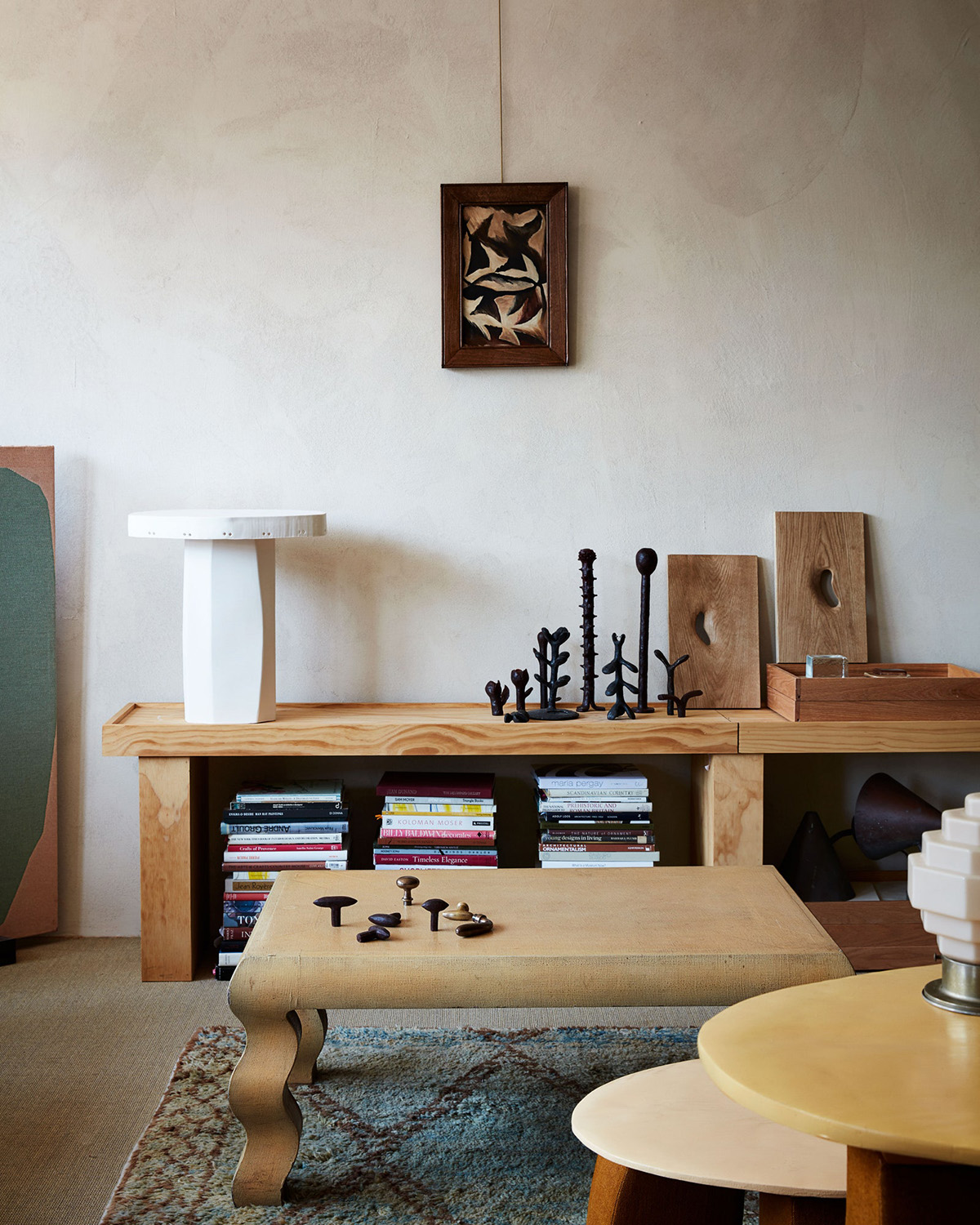 Back in December, Architectural Digest published a mini studio visit with Giancarlo Valle, and we just found the images. Far from being a soulless bank of computers, it's full of rich textiles and elaborate scale modes of the designer's upcoming projects — plus a really nice wavy-leg table from the designer's vintage archive. Photos by Stephen Kent Johnson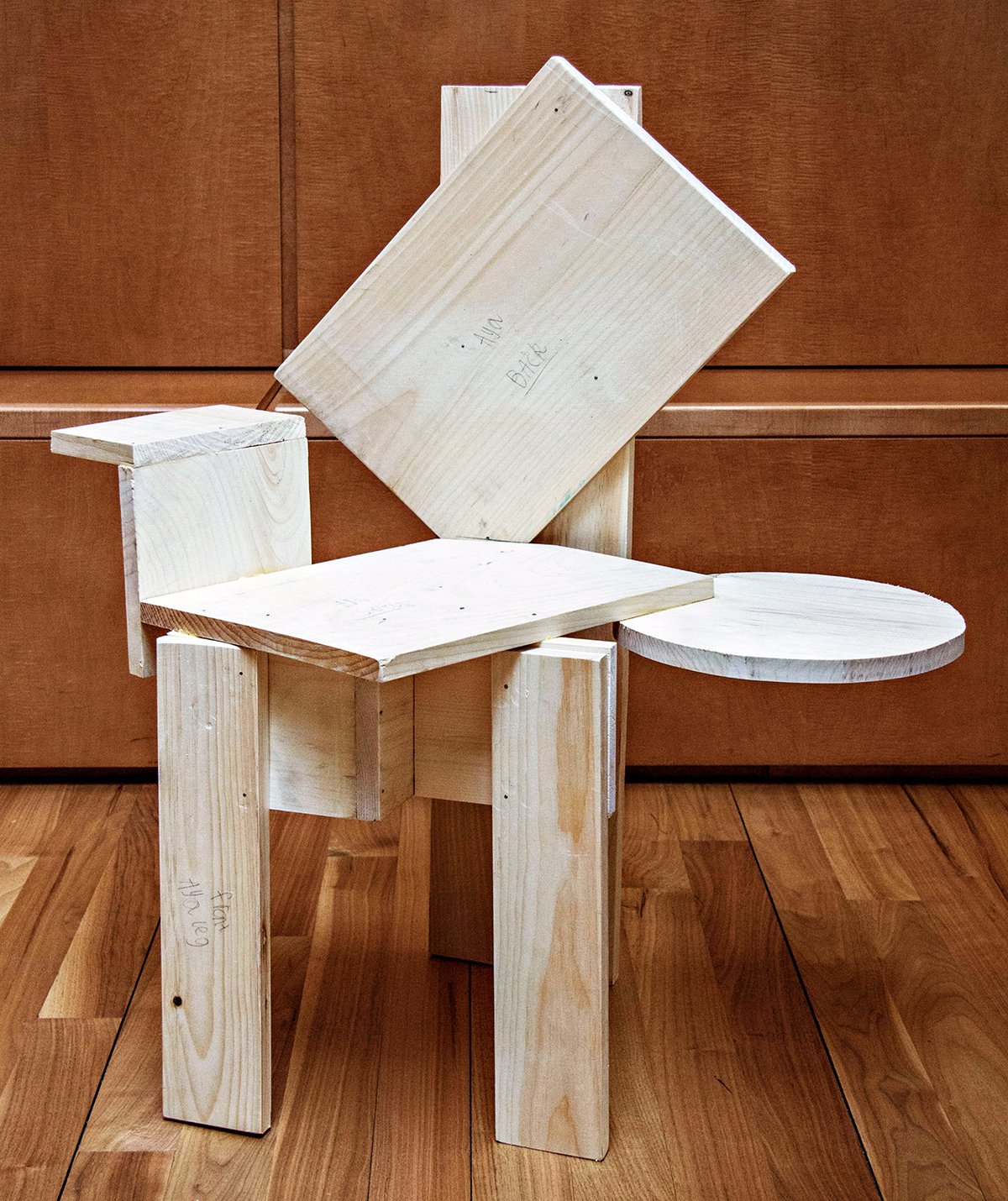 New York third-grade teacher Bruce Edelstein's Grade Three Chair Project — in which he spends a semester helping his students design and fabricate their dream chair — is 18 years old, but we hadn't heard about it until Dezeen ran a story this month showing some of its past results, including a dragon chair, a chair with huge circular blue legs, and the masterpiece above, whose designer didn't want any of her chair's elements to be straight. Watch out, Misha Kahn.
Discoveries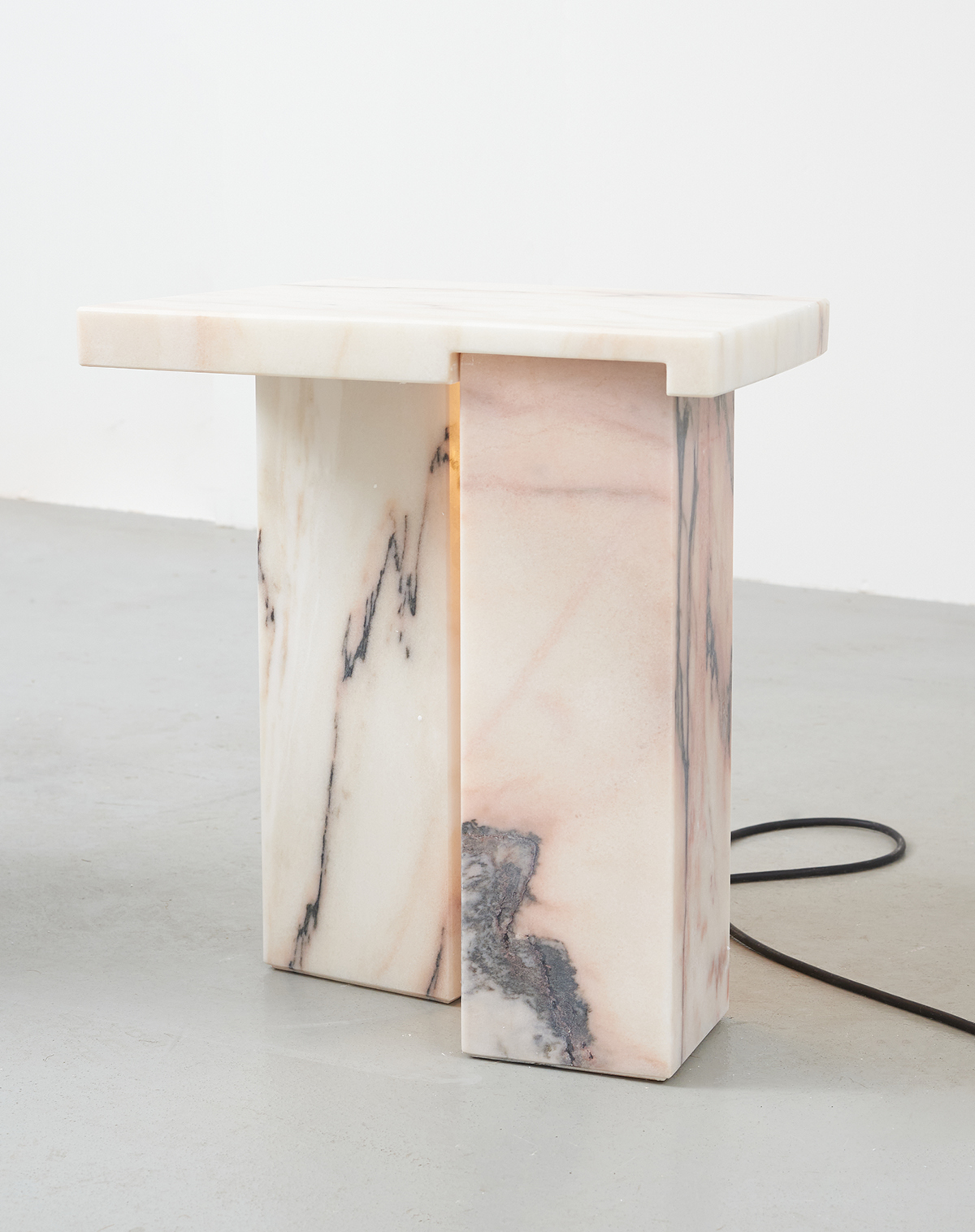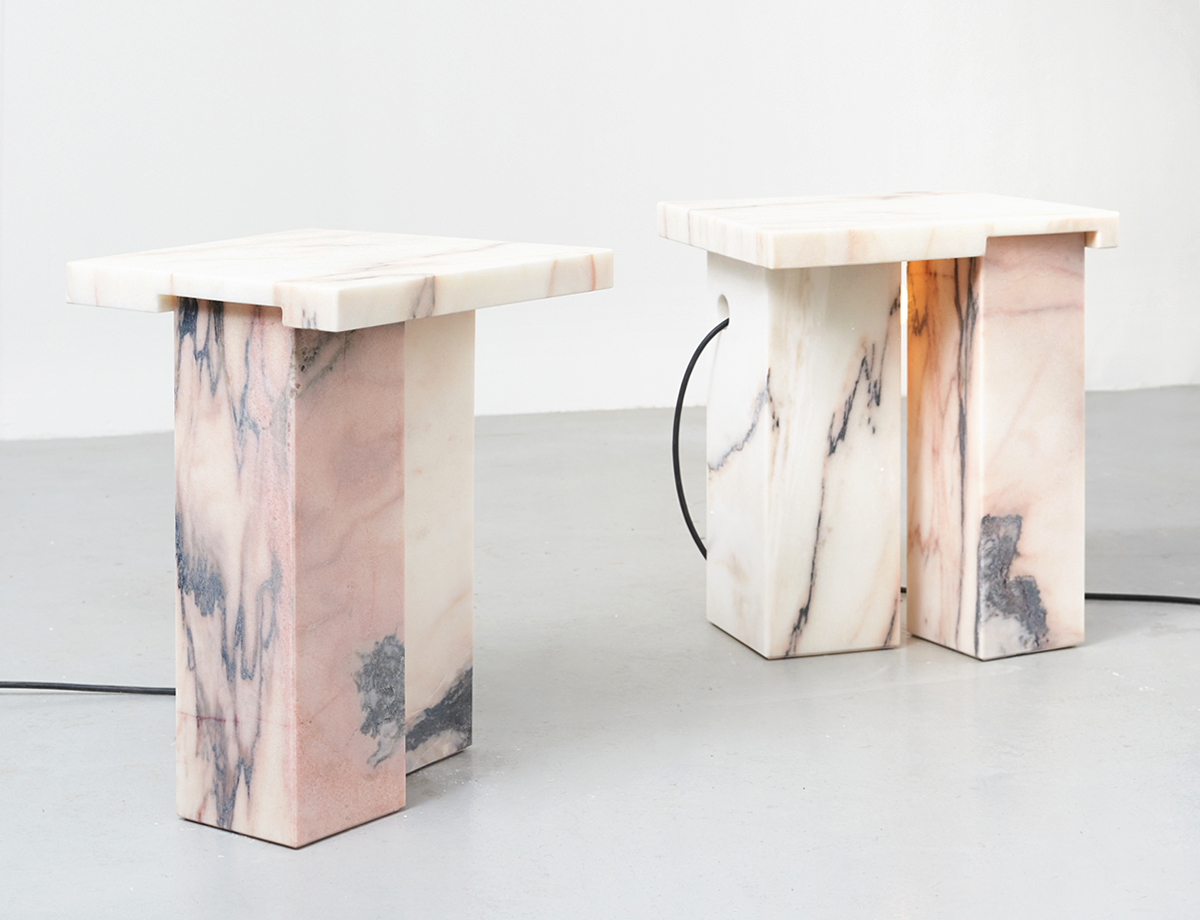 This week on the Instagram of Copenhagen gallery Etage Projects, we spotted these amazing illuminated bedside tables made by Bahraini Danish  for a private client. Extra props because good nightstands are SO hard to find.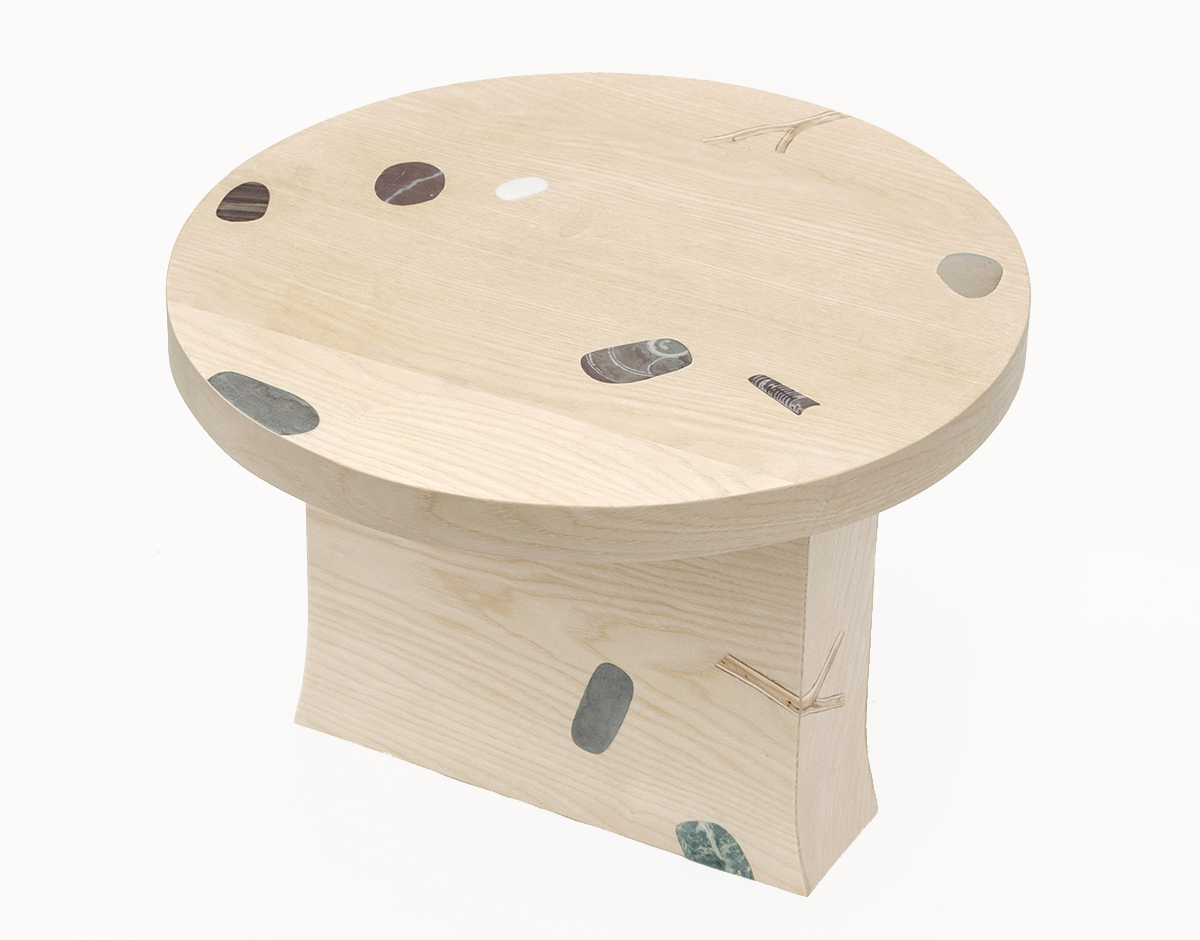 Really nice little project by designer Adrian Bursell, who inlaid a small ash-wood table with "souvenirs" — limestones, fossils, and juniper sticks — from his childhood summer idyll Öland, an island in south Sweden.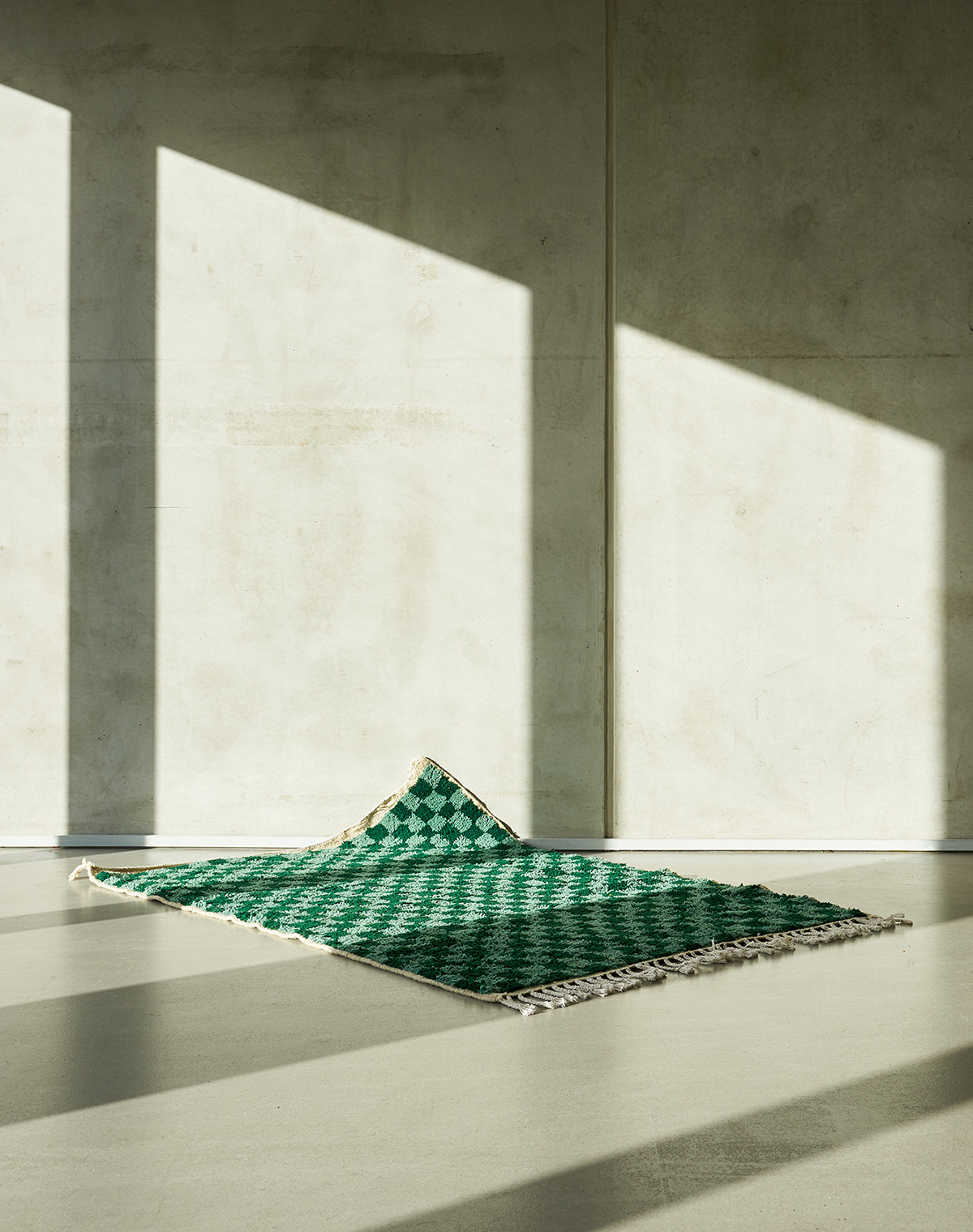 While there are no shortage of places right now to buy a checkered rug, we did like learning about the new Berlin-based brand Hand in Hand, for whom this rug (in a huuuge variety of color combinations, including classic black and white) is just the first in a series of forthcoming products that are all made entirely by hand by artisans. Photo by Julia Zierer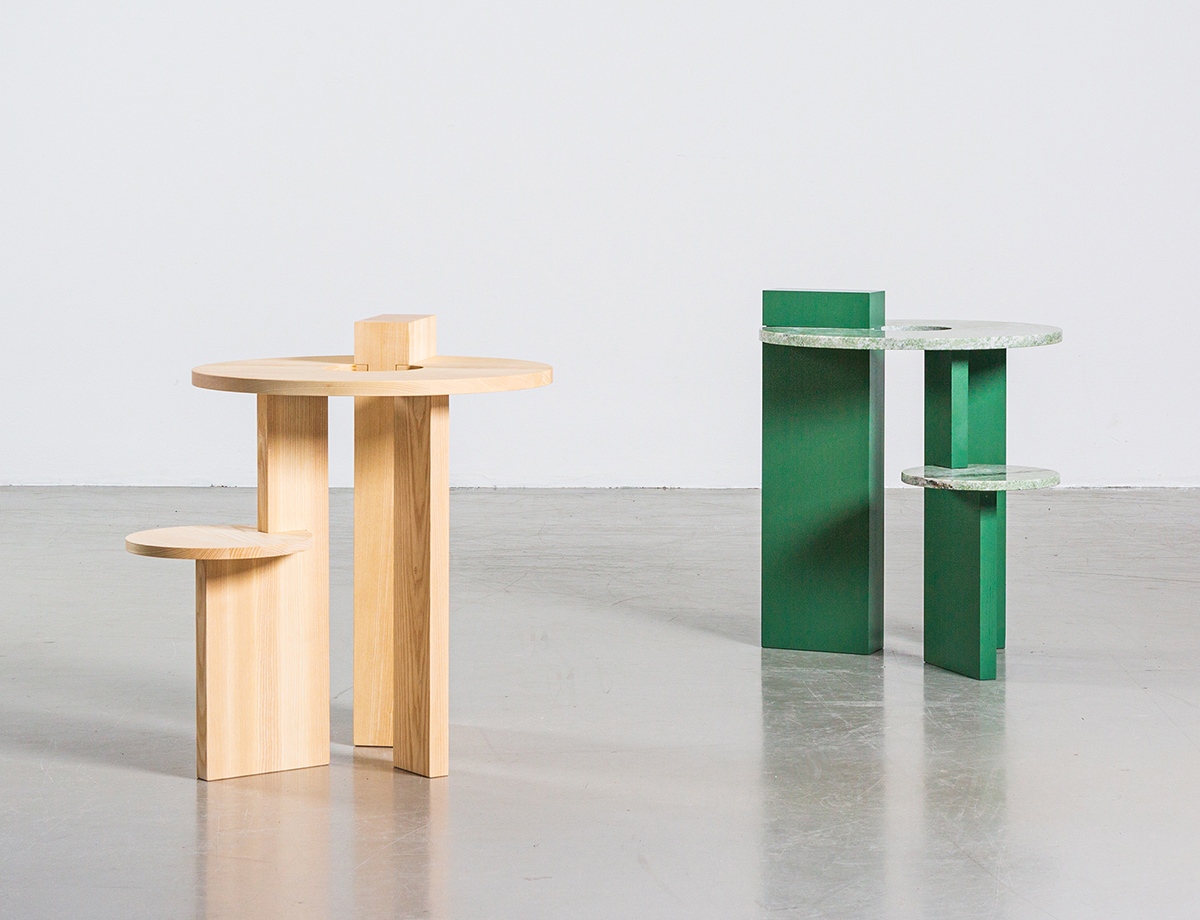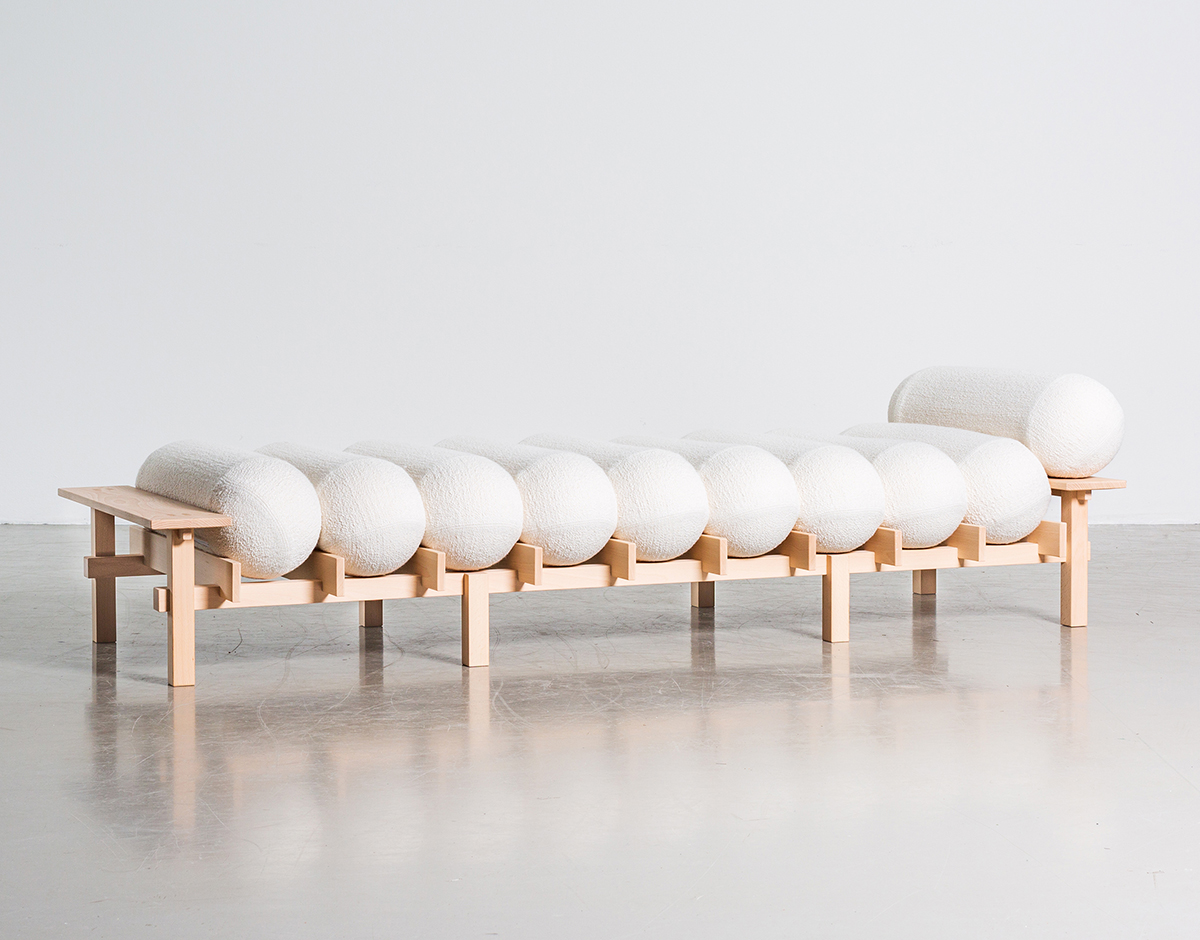 This past week there actually was a Stockholm Design Week, which like many other design weeks in the past year, was a combination of digital presentations and ultra-small, in-person exhibitions. In the latter group was Room Service, a collection of six products by Beckmans students in collaboration with the Swedish companies Dux, Gärsnäs, Johanson Design, Kinnarps, Källemo, and Storängen Design. Pictured above are tables by Elsa Frisen and Matilda Olsson with Källemo, and a daybed by Gustav Winsith and Teresa Lundmark with Gärsnäs.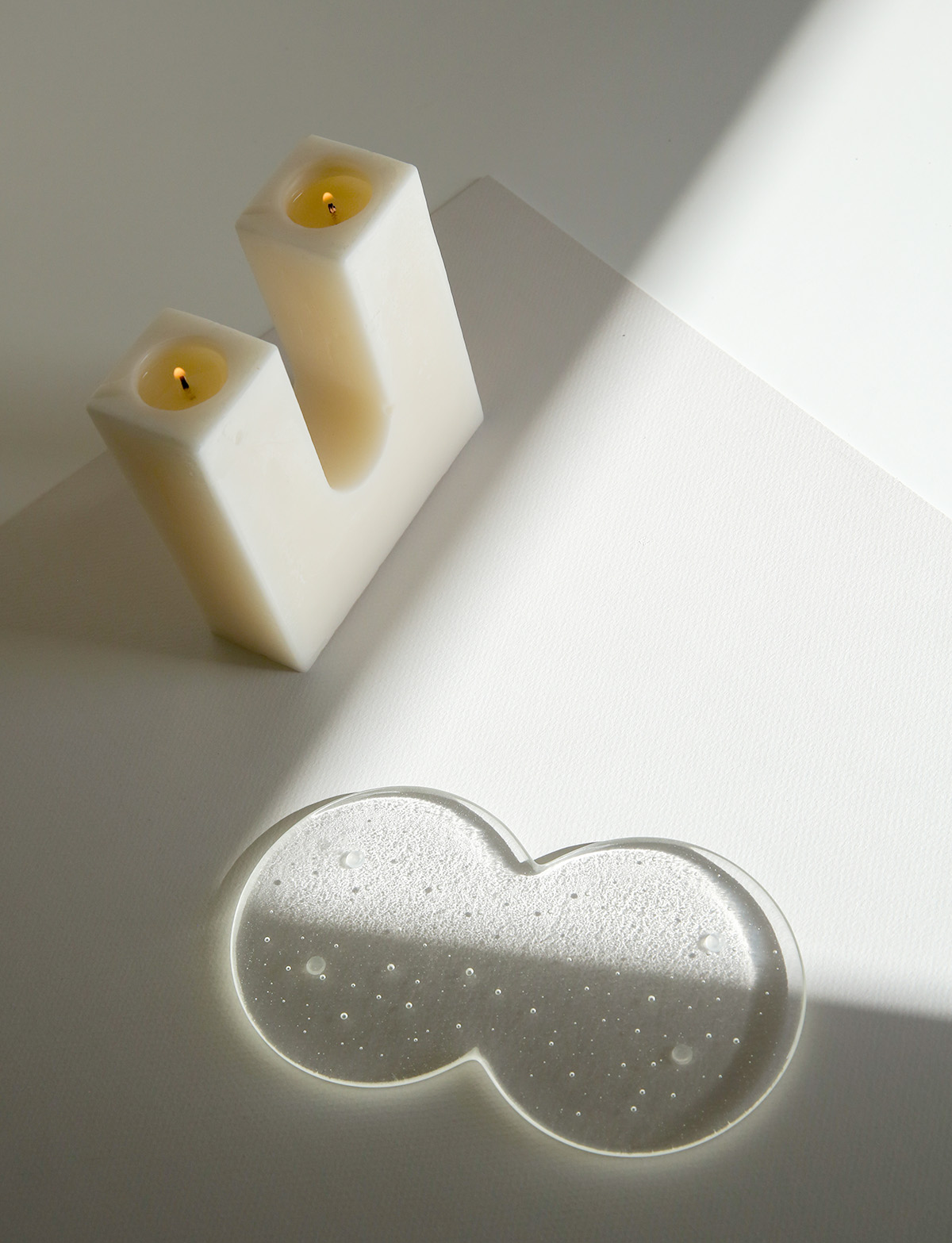 You seriously can't swing a cat these days without hitting a new, hip candle, but it's very cool that the Pillars Candle — a double-burning inverted archway by Highlow Jewelry in collaboration with the Australian boutique Aacute — comes with its own glass Companion Dish, which not only makes it more special but offers stylish protection for your tabletop.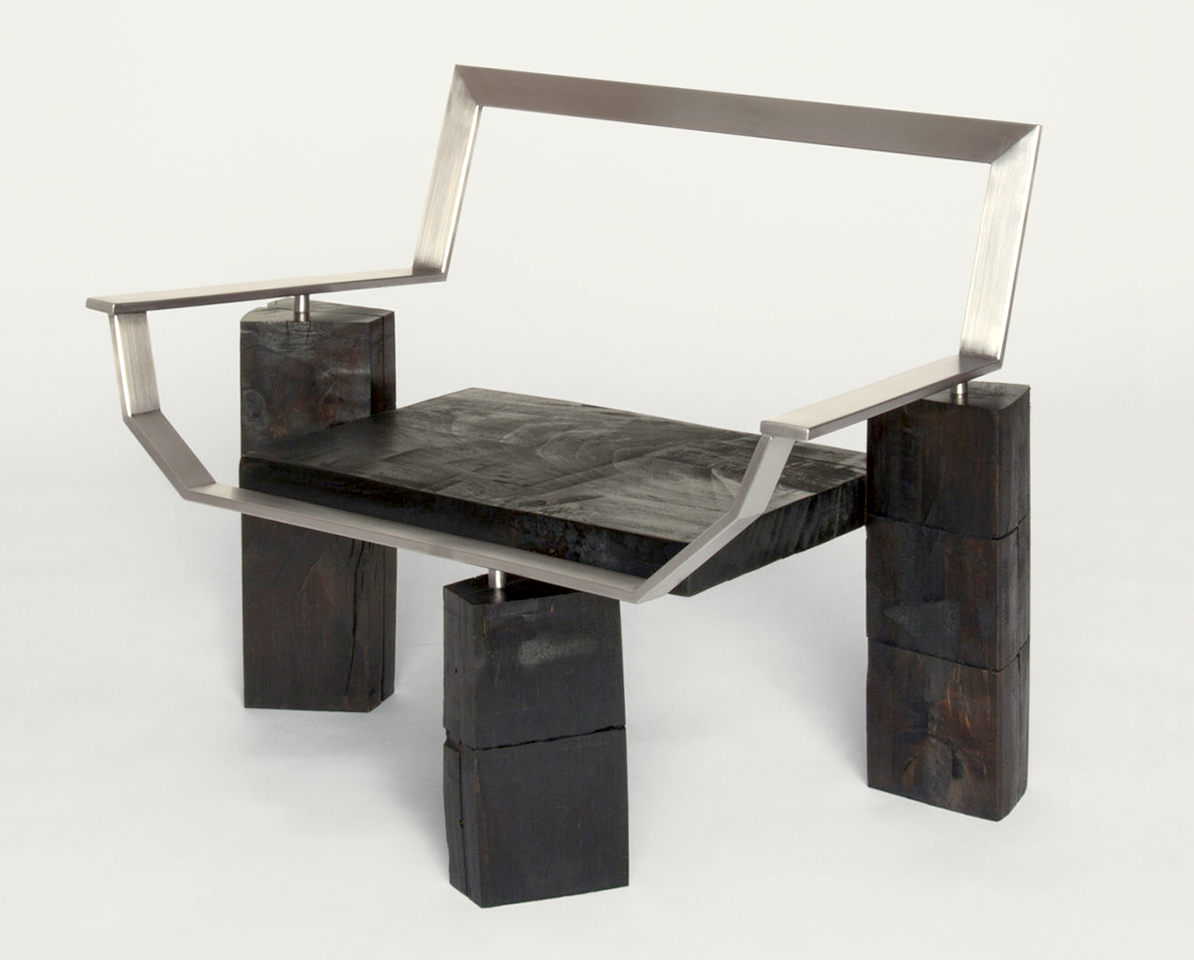 Intrigued by this hand-carved-poplar and stainless-steel chair by British designer Grace Prince, who's based in Milan — it can't be that comfortable, but it has sort of a Rick Owens–esque monumentality to it.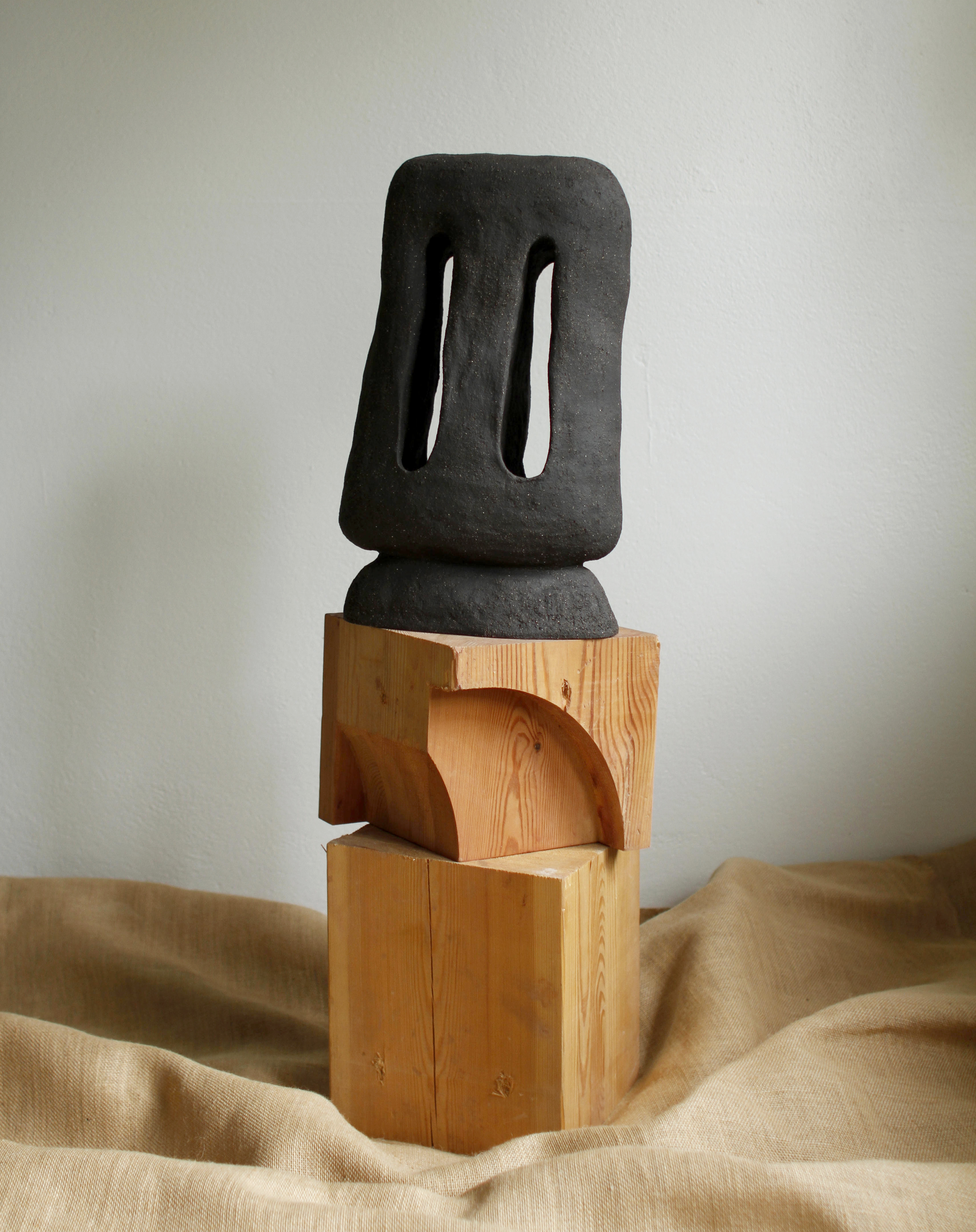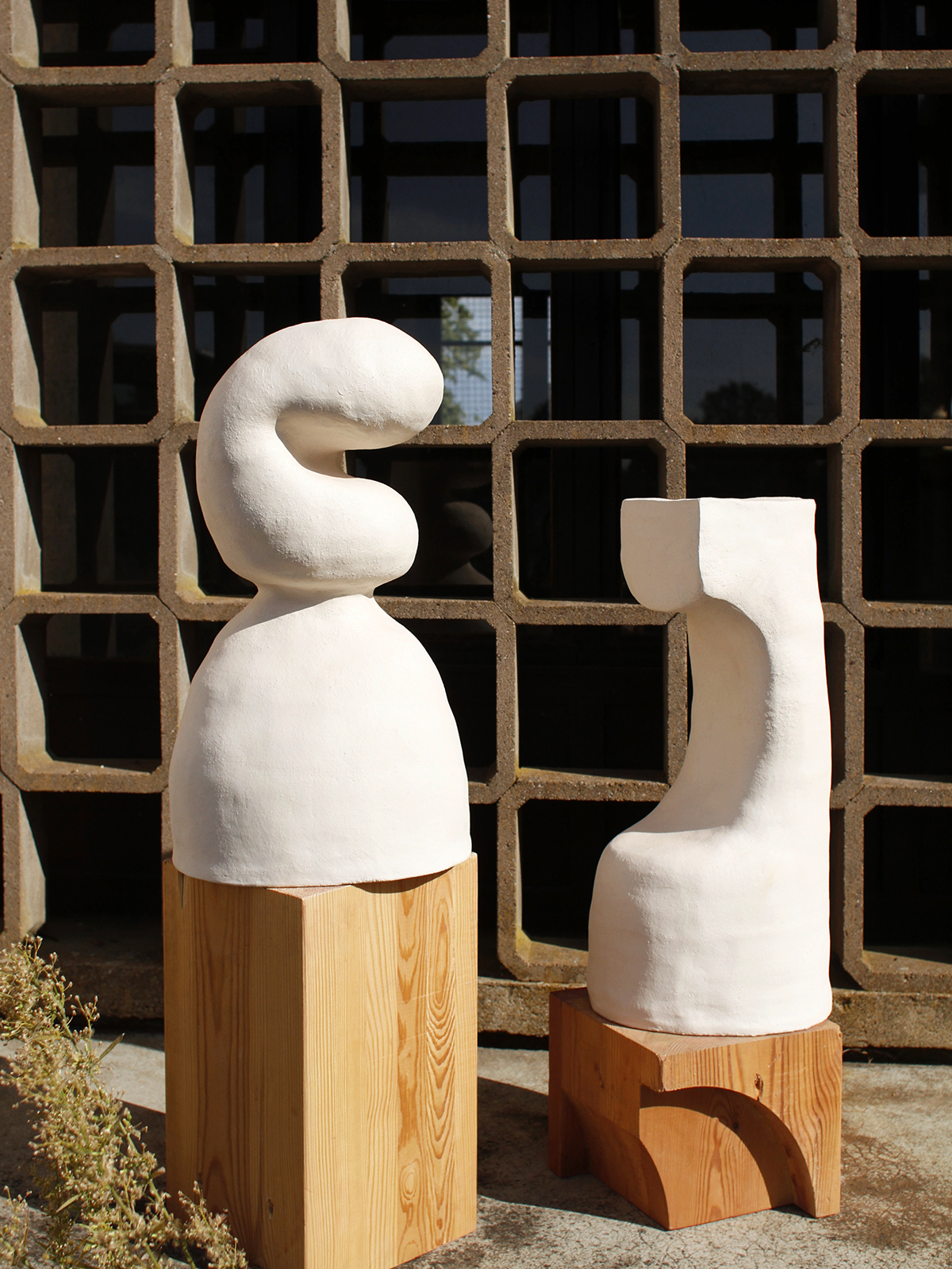 Just some lovely recent ceramic works by Léa Munsch, who lives and works in Lorraine, in eastern France. The wooden base elements aren't technically part of the sculptures, but now that we've seen them displayed this way we of course wish they were.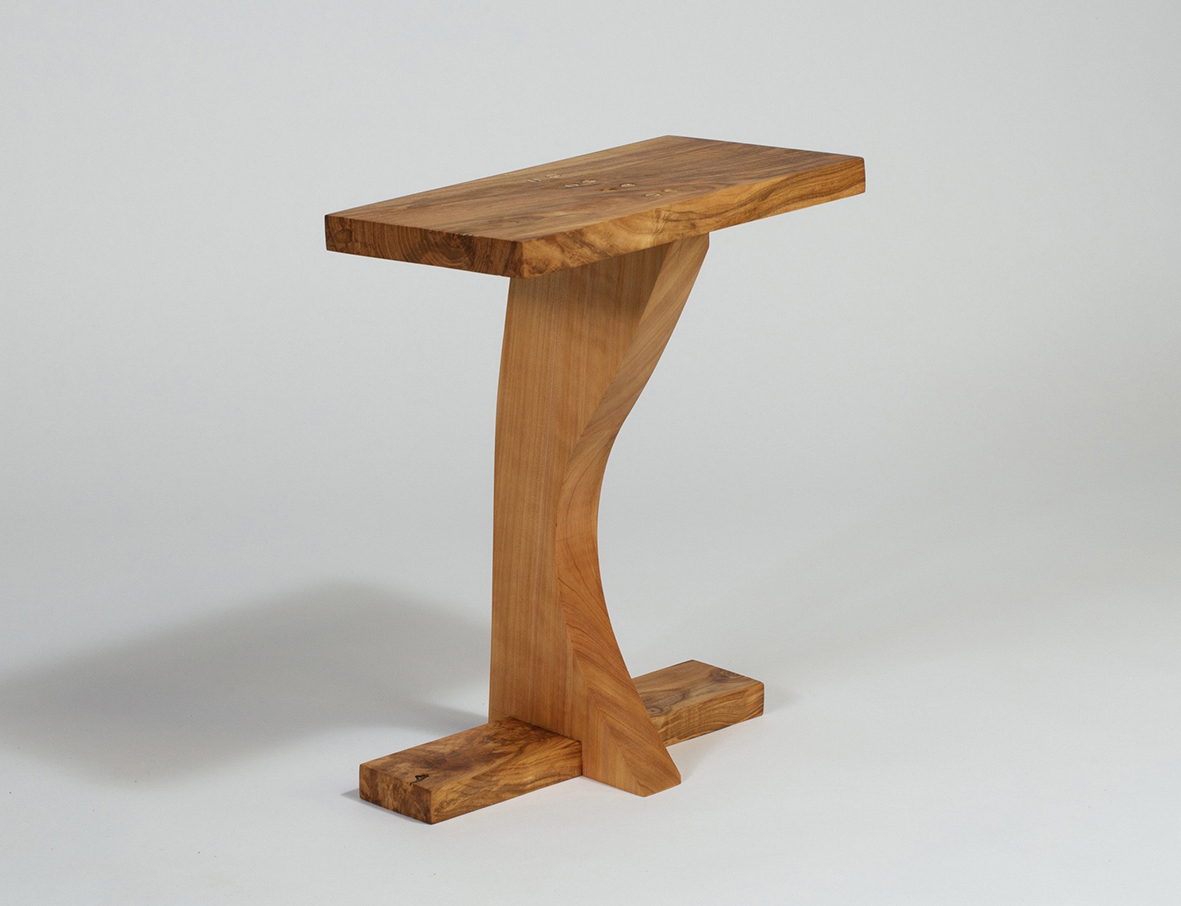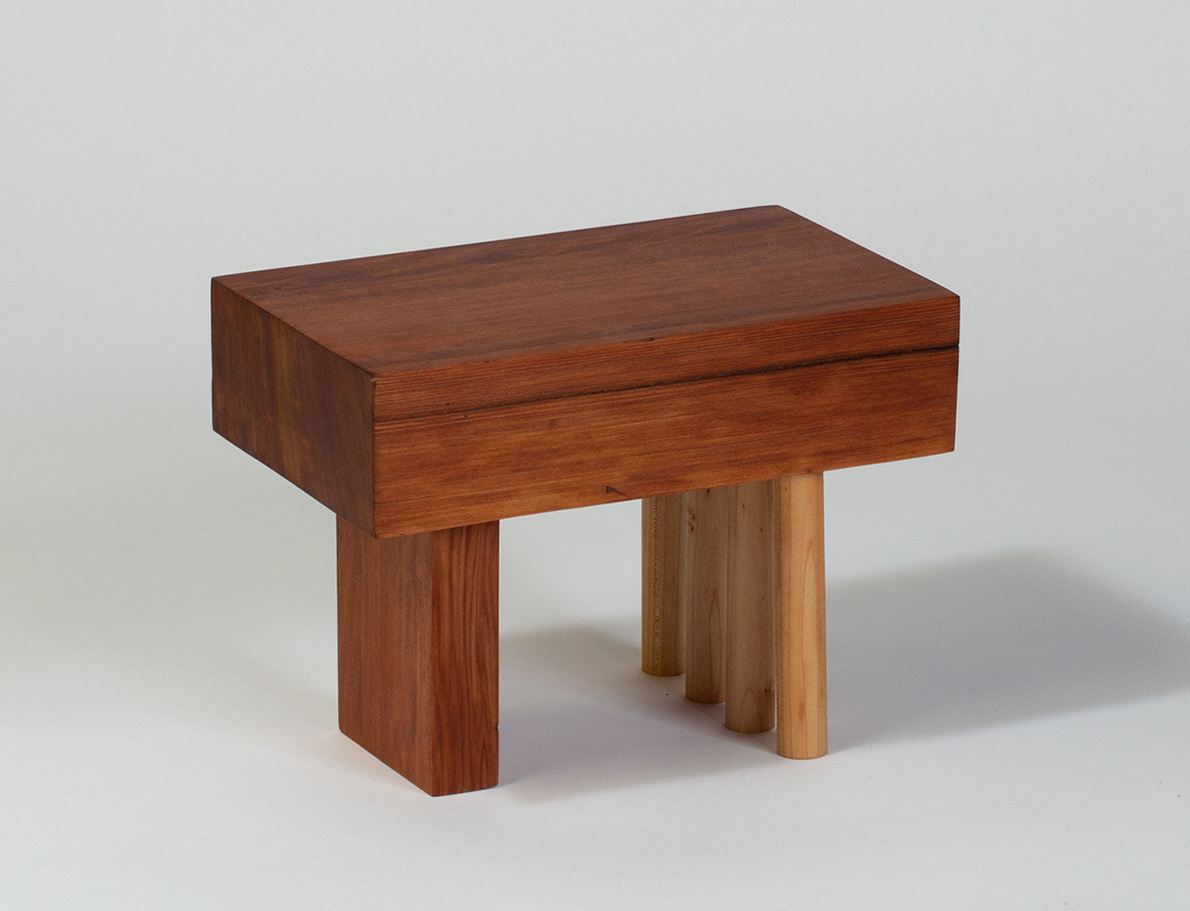 We got a nice submission recently from Rafi Ajl, who during lockdown took a miniature detour from his Berkeley-based furniture brand The Long Con to experiment a bit. Typically more of a careful planner, he says, "I allowed myself the time to work in a different way — gesturally, emotionally. I used scrap wood from around the shop and found these forms."

Speaking of gestural, we spotted a trio of organically shaped stools on the Instagram of Emma Chorostecki this week, commissioned for the kitchen of a private client in Paris. We had to look twice at them — they're a bit weird and unbalanced in how they pair such an unusual and visually heavy slab of wood on one side with such a skinny, traditional form on the other. But in the end we decided we were into it. And of course, #tinyballs.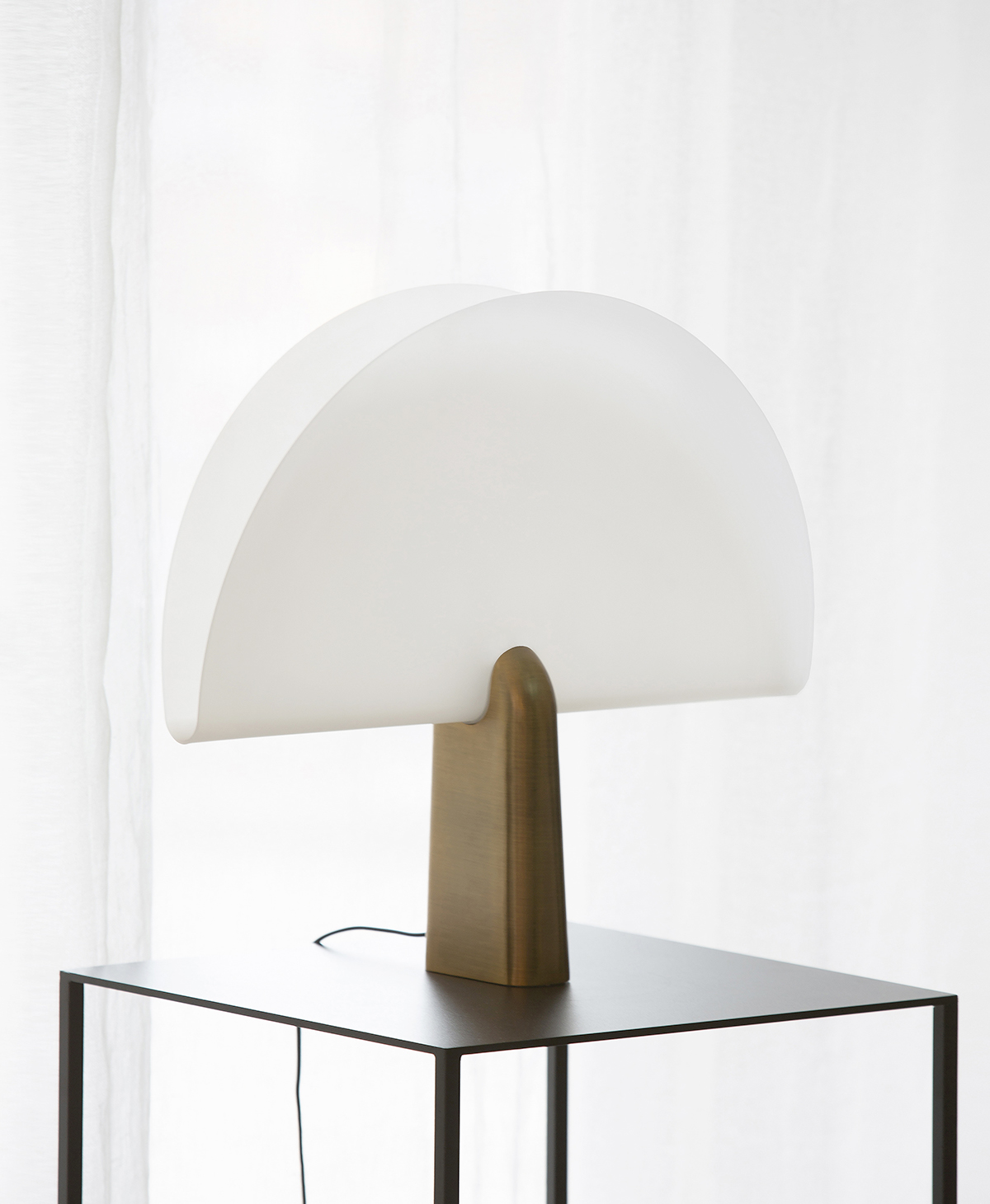 If you can't get your hands on a Harvey Guzzini lamp — and want something with slightly more classical vibes — may we suggest the new Pavo lamp by Broberg & Ridderstråle for Klong? It pairs an aluminum base with a recycled-acrylic shade and is comparatively a bargain at 480 Euros.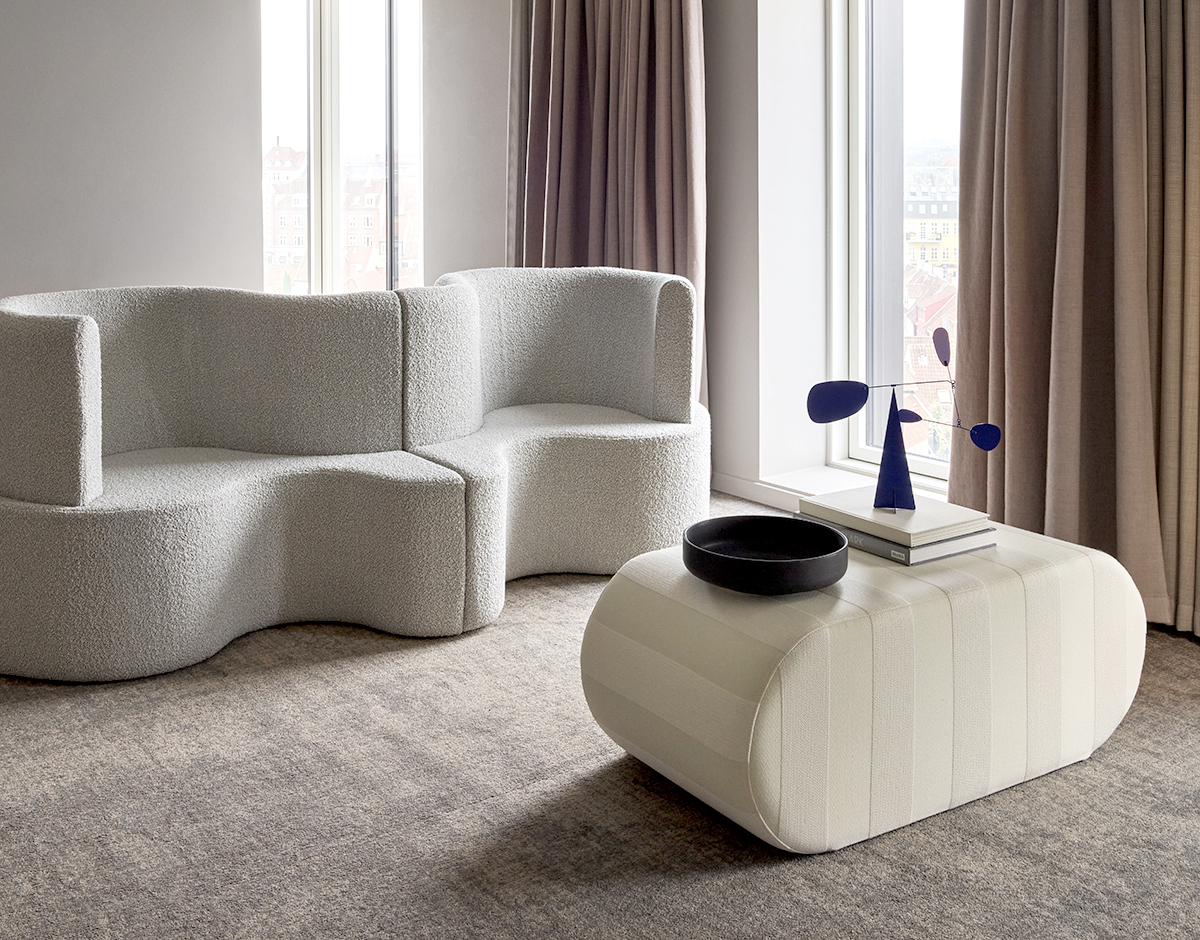 Okay Verner Panton, we see you! Or at least, we see the chic new takes on Panton's classics that Verpan, the Danish company producing his designs, has been busting out with, like a Welle 5 ottoman in textured cream stripes and a beige bouclé Cloverleaf sofa. Call us crazy but we never stopped to consider these pieces in more contemporary, non-pop colors, and we're feeling it.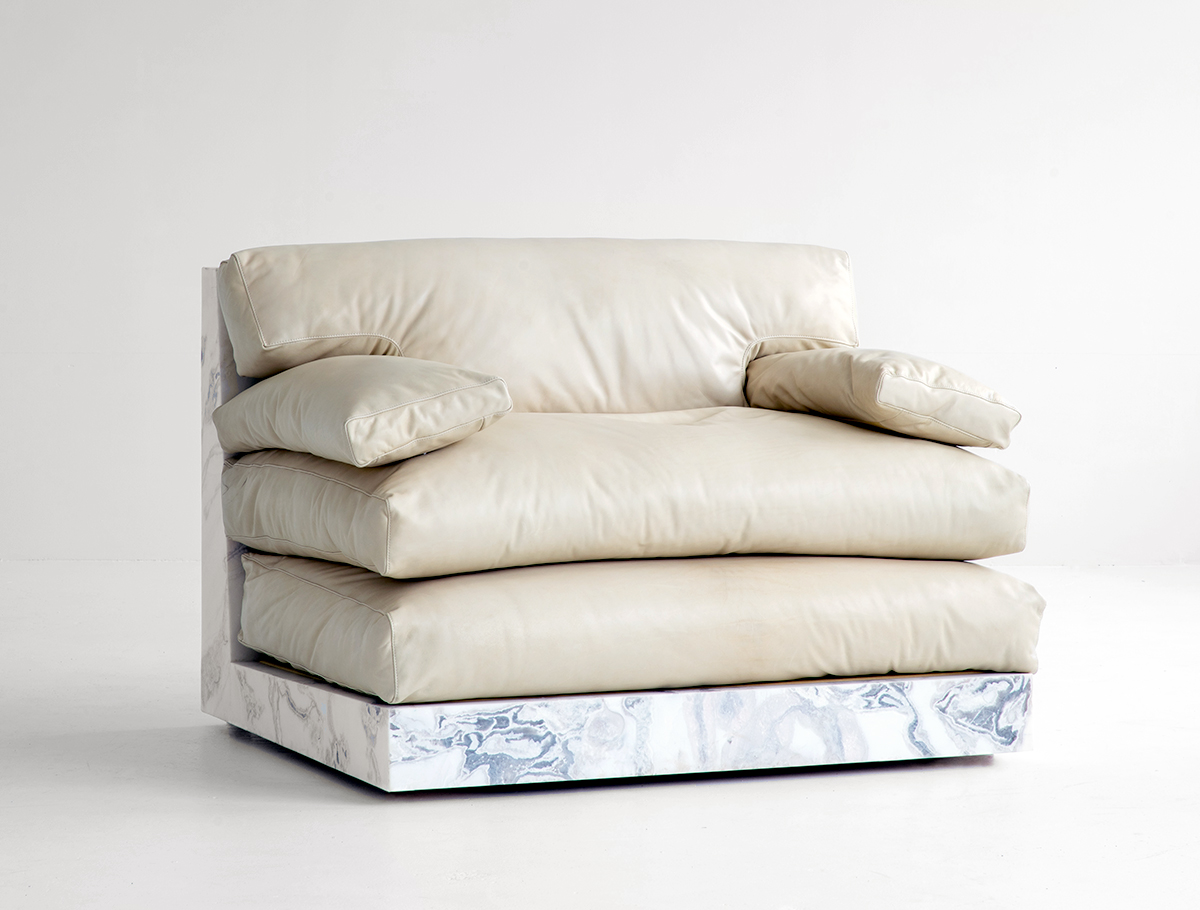 Ok, the theme of this Saturday Selects is now officially "pieces that are slightly odd but we're cool with it," this one being the Lazy Chair by Montreal's Studio Kiff, which features a tall-stack triple-layer base (white quartzite topped with two leather cushions) and a comparatively short seat back. For some reason it reminds us of food. But it's interesting.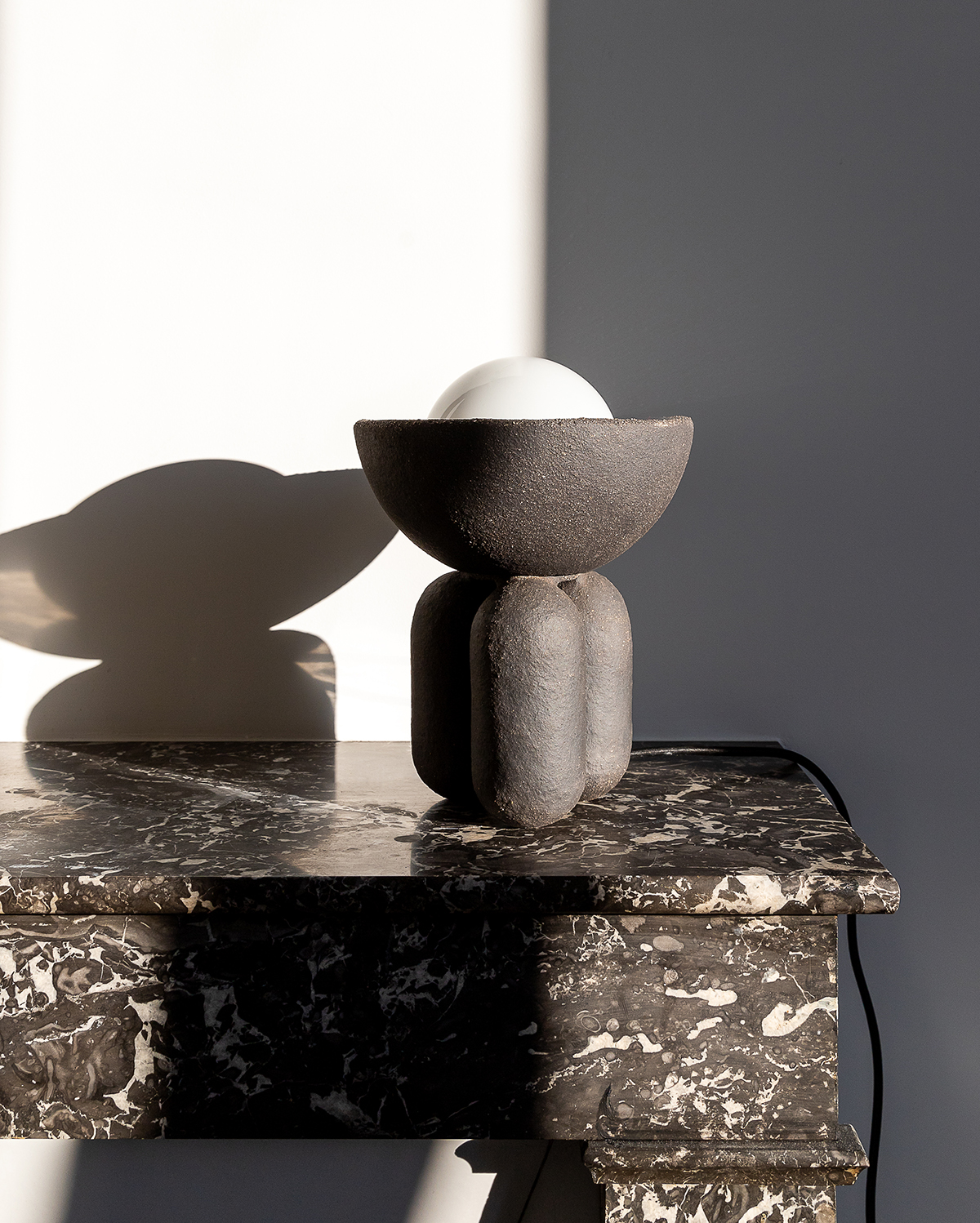 Lisa Allegra — a Parisian designer and ceramicist currently based in Barcleona — just released a new collection of coffee tables, stools, planters, and lamps that all share a three-legged columnar base made from raw, grogged stoneware. It's nice to see these shapes done in a rougher, more imperfect way.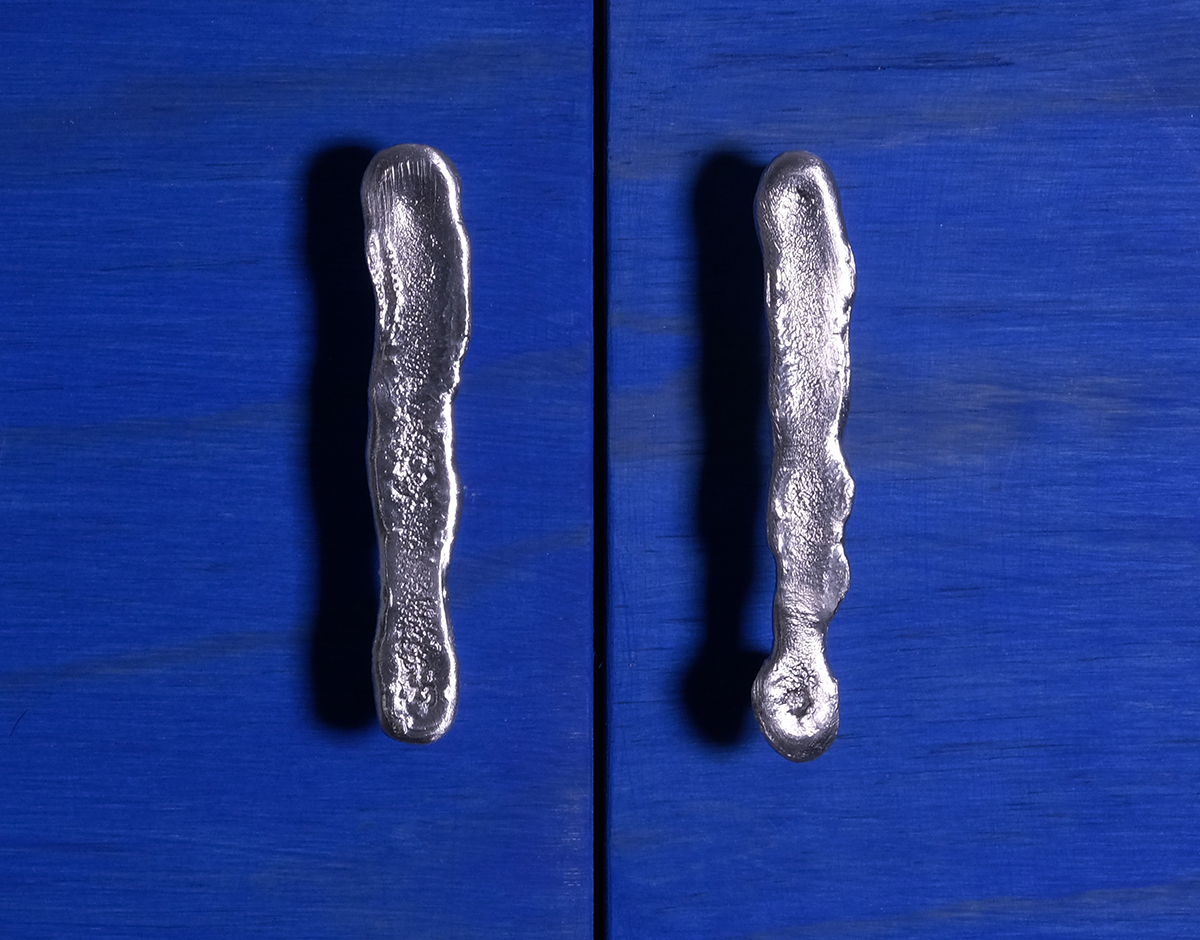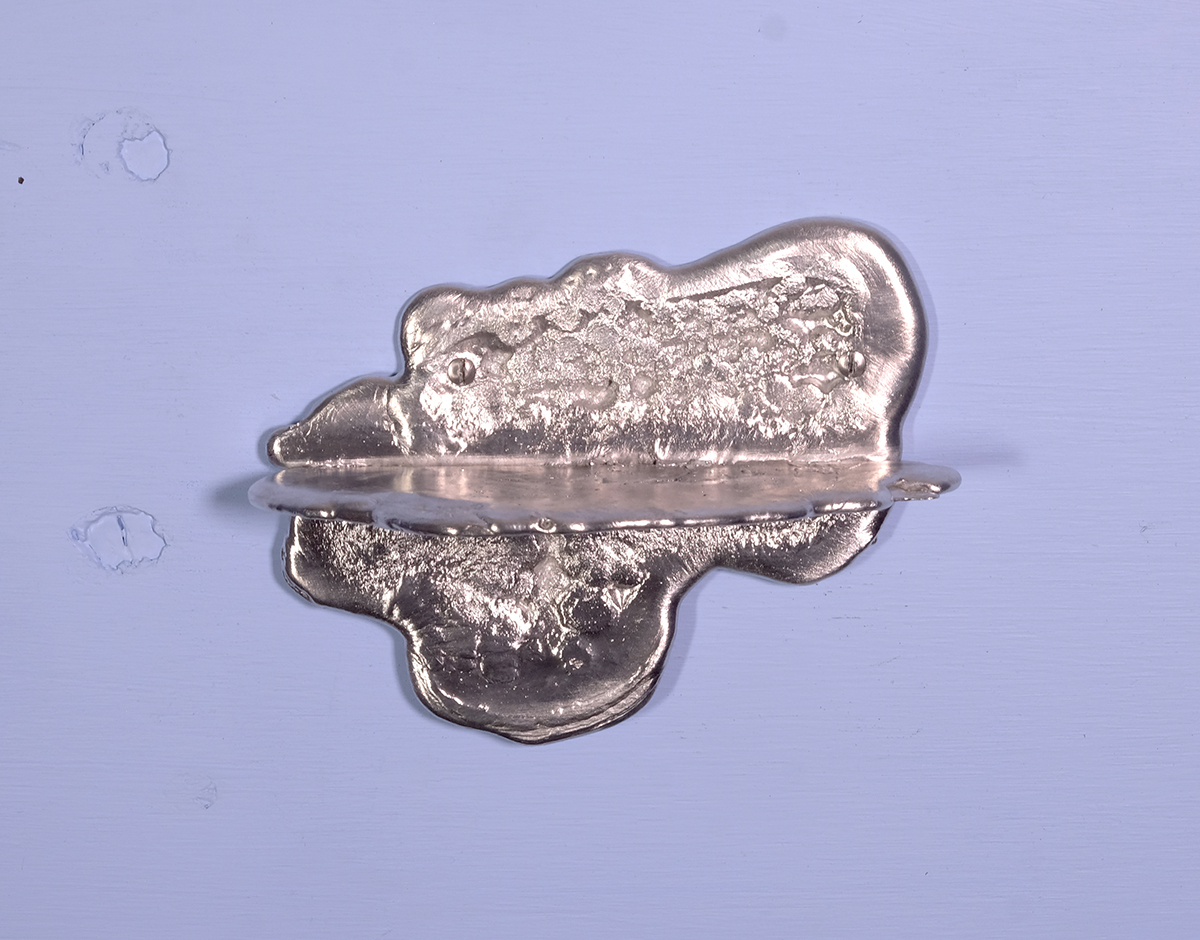 Also rough and imperfect are these pieces by a new discovery of ours, Studio Verkstad, the practice of Swedish designer Alfred Sahlén. He's only posted three projects so far — two sets of doorknobs and a small shelf, all hand-cast by him in tin. Personally I'm not a fan of furniture with knobs because the knobs always feel too conservative and/or superfluous to me, so I gravitate towards wonky ones that look more artistic. And these are the best I've seen in awhile.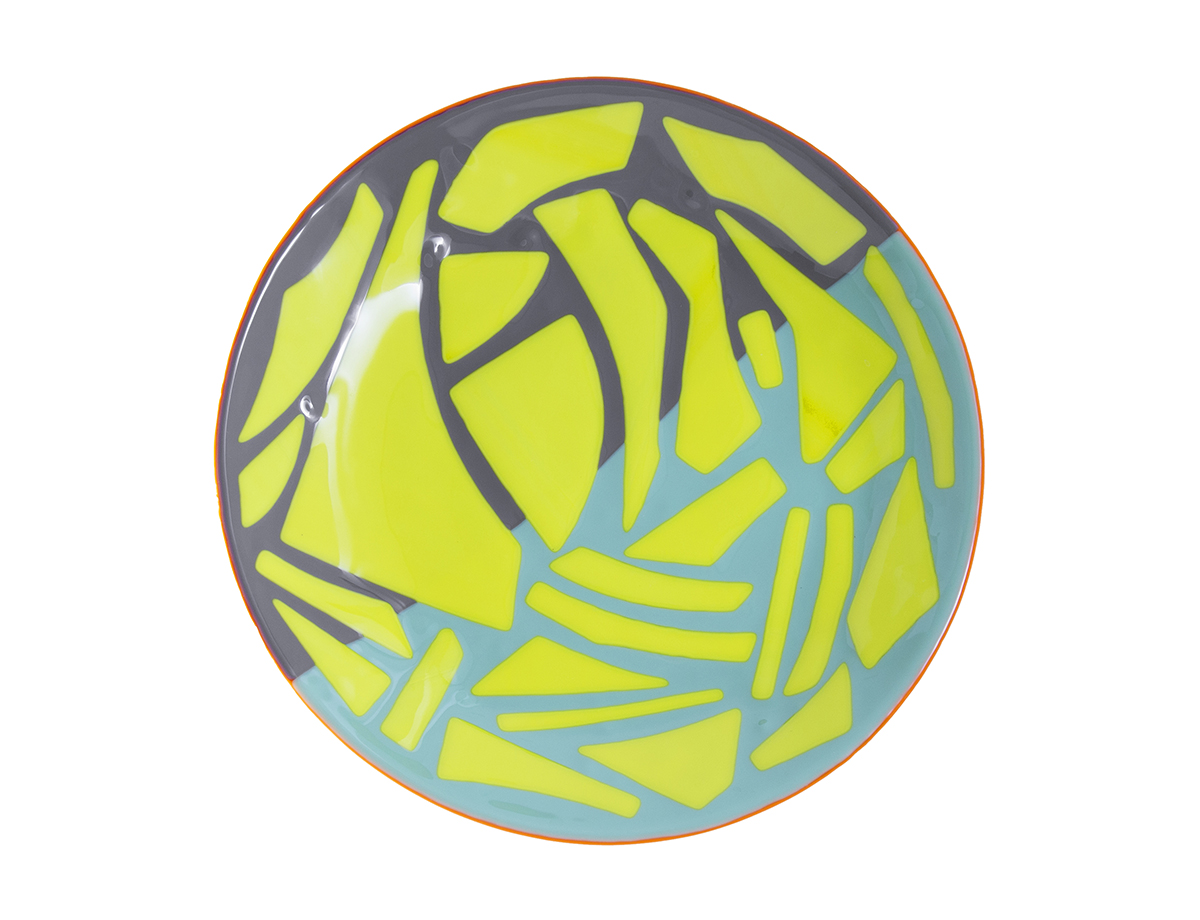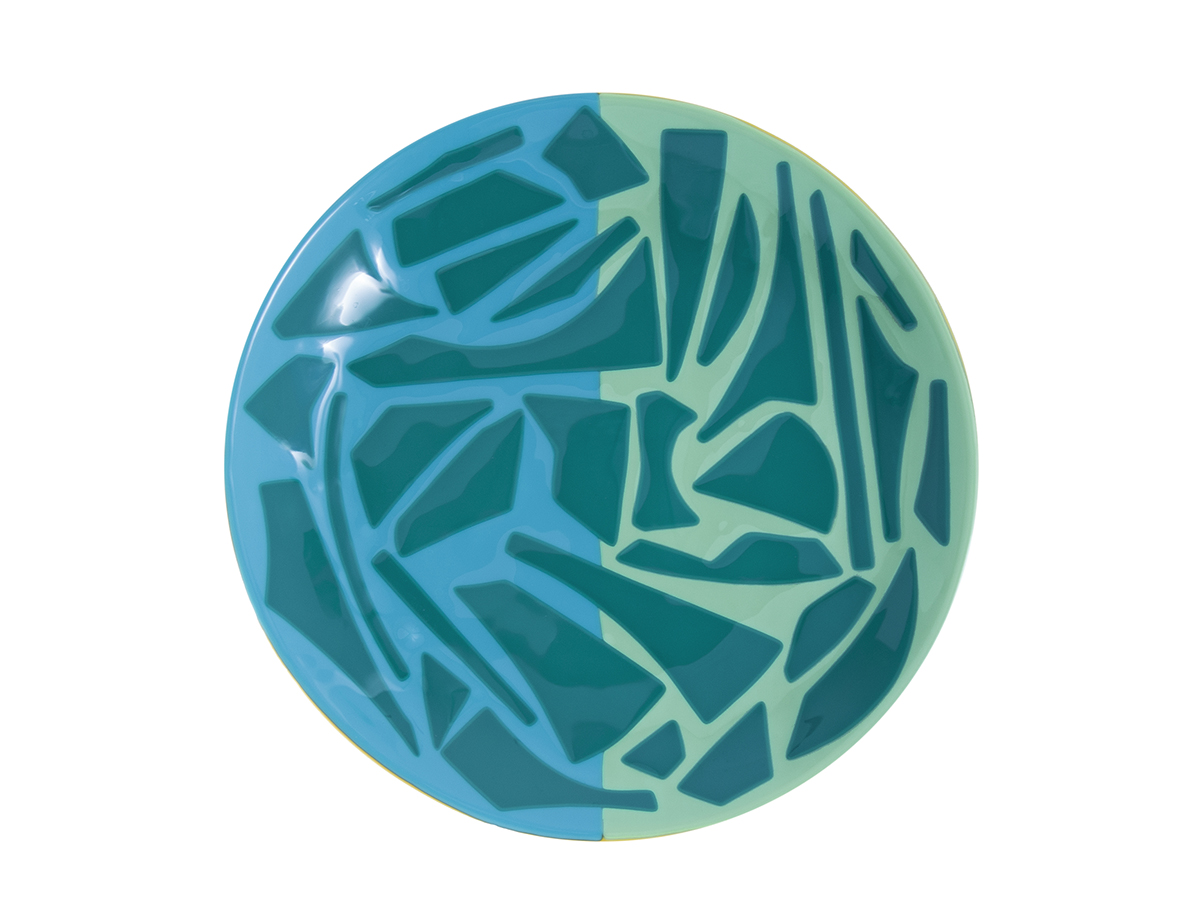 Modern Design Review and Hem have teamed up on a fourth collection of limited-edition accessories, this time a series of 15 plates by Mexico-based, French designer Fabien Cappello. Each plate is a color composition made from glass fragments fused to a base of plate glass. (And if you never saw it, check out our 2019 studio visit with Cappello here.)
Exhibitions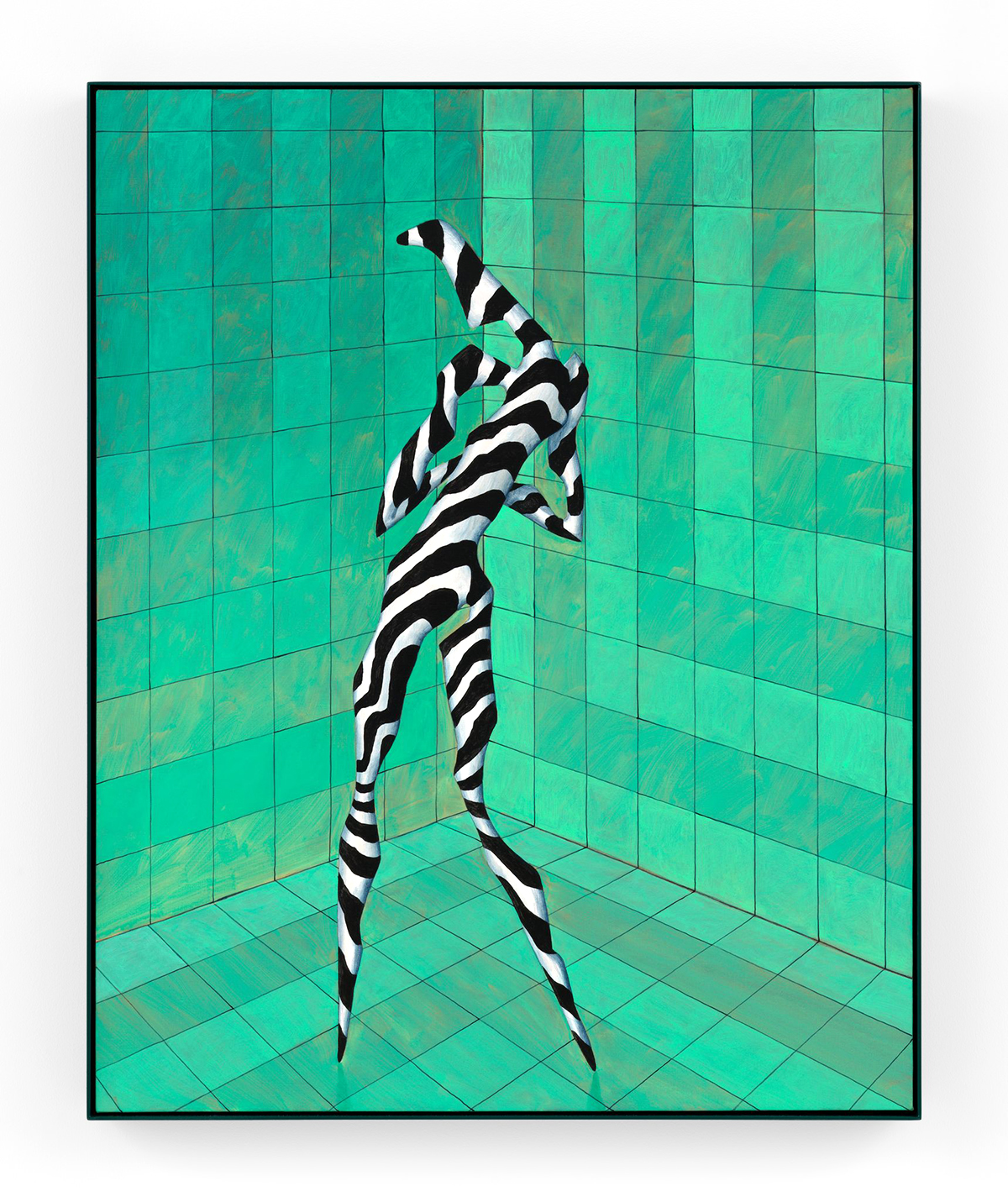 On view until February 23 at Almine Rech's New York outpost is a show of new paintings and sculptures by Los Angeles artist Alejandro Cardenas, depicting a surreal post-human world populated by "eerie humanoids" that live inside a Superstudio-inspired grid. You can view the full show digitally here.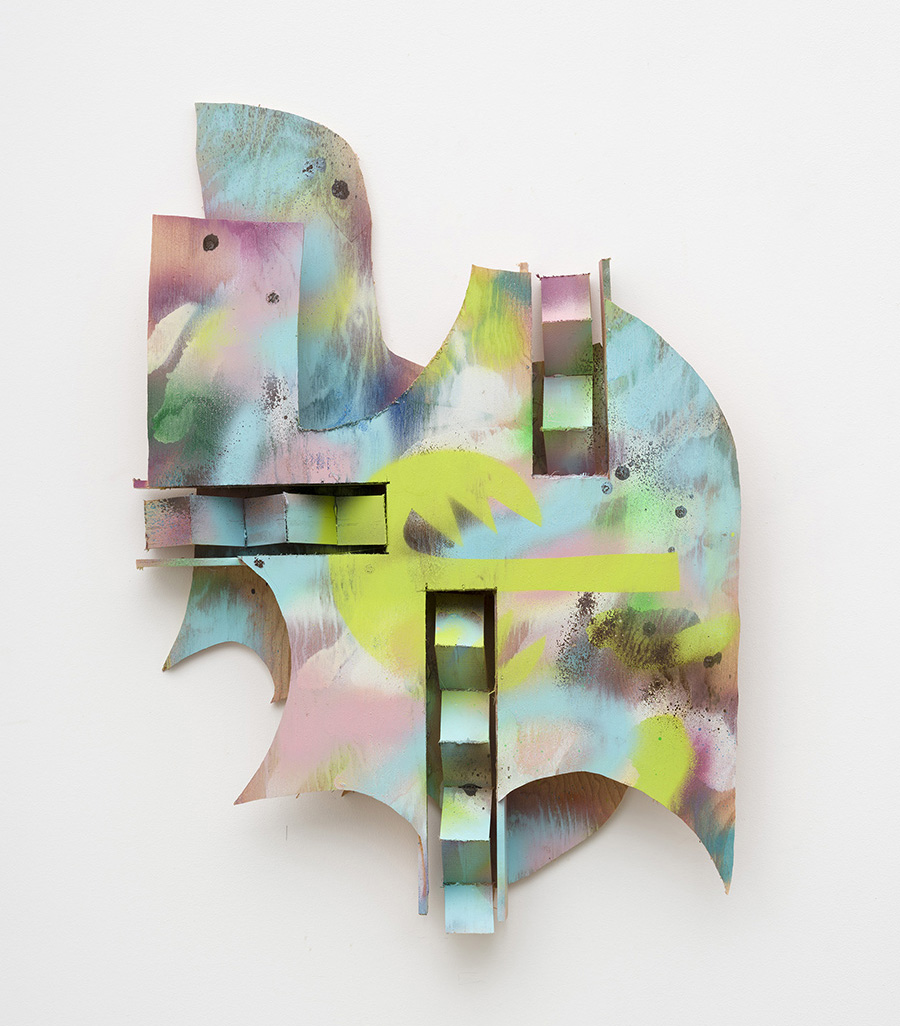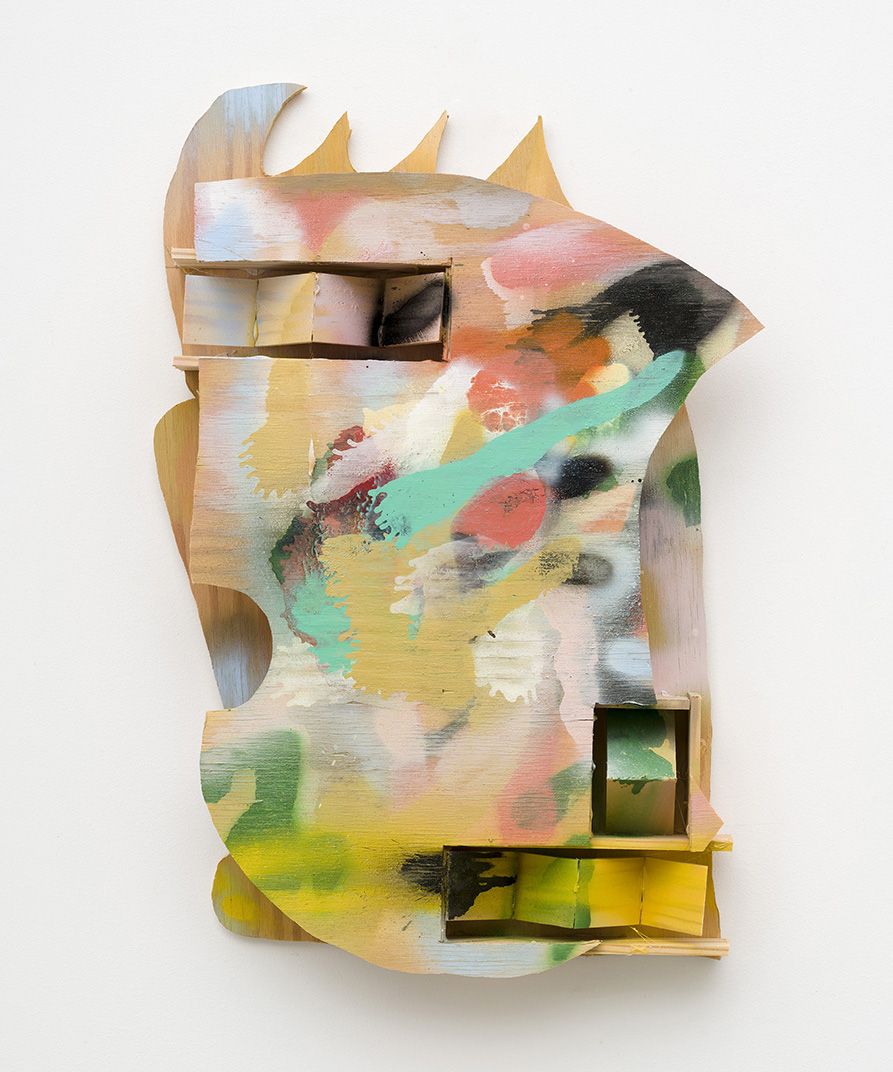 The American artist Richard Tuttle is currently having his first show in L.A. in nearly 15 years, at David Kordansky Gallery, of new works all made while Tuttle was recovering from COVID-19. Made from plywood and spray paint, the works are referred to by the gallery as "heads," both because of their head-like shape and scale and because Tuttle was presumably pretty body-focused at the time. Photos by Jeff McLane, courtesy of David Kordansky Gallery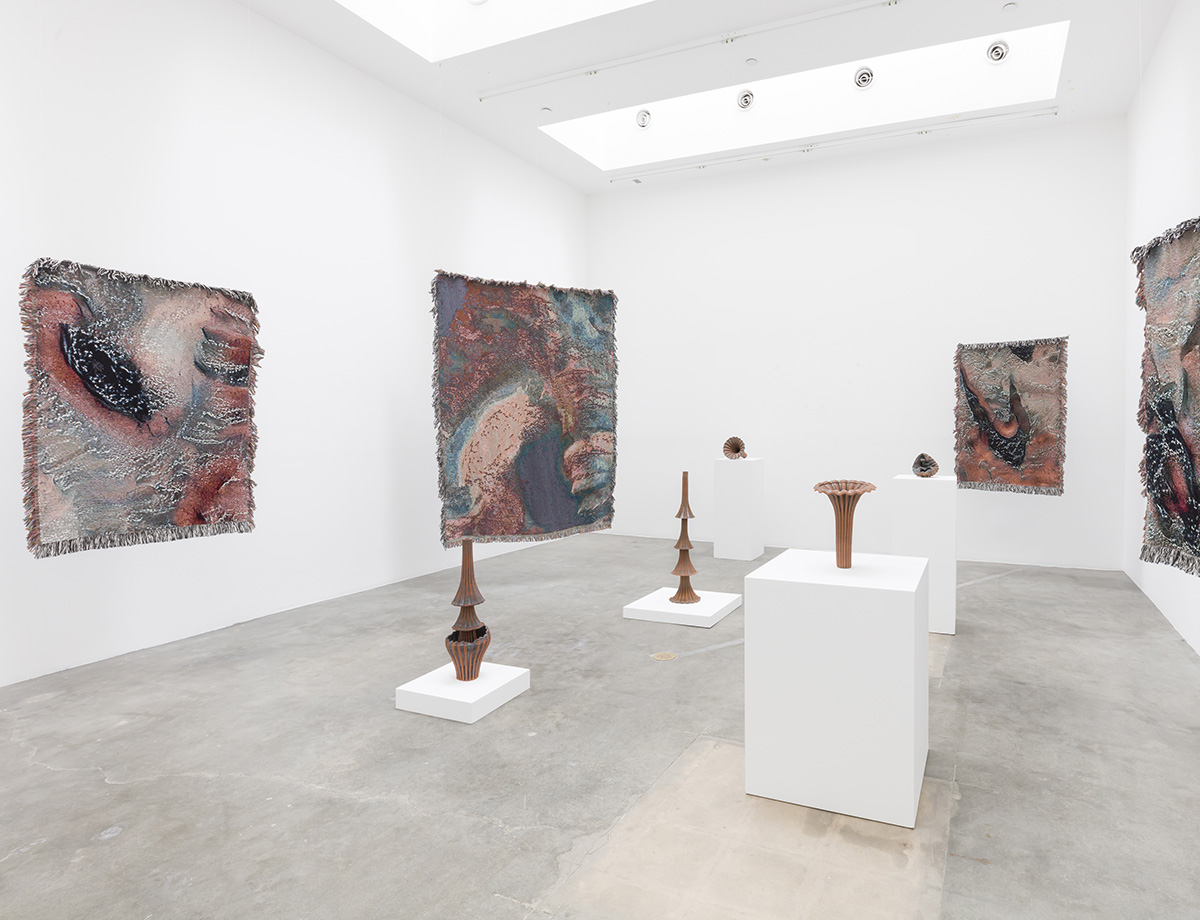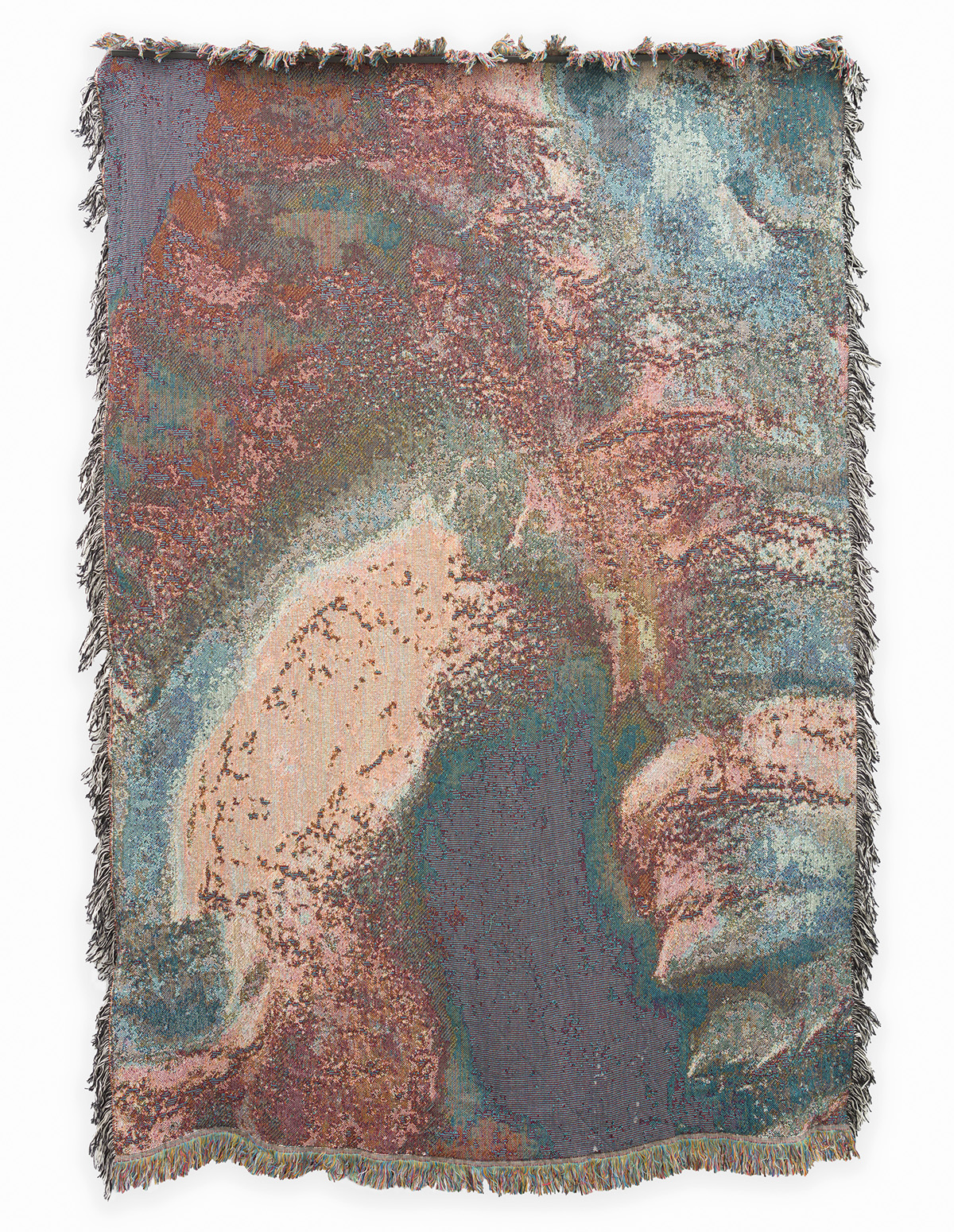 Even before we read about it, we were intrigued with this new Blum & Poe show of tapestries and sculptures by multi-racial Huichol and Laguna Pueblo artist Sarah Rosalena Brady, which involves woven satellite images of Mars and vessels that are 3-D printed with simulated Martian soil. But the project is so complex that rather than attempting to distill it any further, we'd like to suggest you read more about it here.