08.30.21
Revisiting the Czech Postmodernist Whose Unusual Chairs Are Suddenly Everywhere
The Czech designer Bořek Šípek was one of the heavyweights of design in the late 1980s and 1990s, creating postmodern furniture and objects that enchanted the international scene and gained him recognition in the era of super-designers like Ron Arad, Philippe Starck, and Marc Newson. Like them, Šípek used Italian postmodern design as a springboard to spread radical ideas all over Europe at the time. But unlike them, he failed to become a household name, and his work ultimately fell into oblivion.
That, however, is suddenly changing: A new generation of designers, curators, and tastemakers is rediscovering Šípek's designs and bringing his highly eclectic aesthetic to the forefront again. Galleries and dealers like Bruises, Superhouse, Elea Legangneux, Spazio Leone, and Arsin et Bieuville have all featured works by Šípek on their Instagrams recently, as have non-interiors-world influencers like London fashion designer Rejina Pyo, who owns one of his chairs. Considering the 1990s are surging in popularity again, it's not surprising that a style that was so influential to the era is now influencing its modern disciples. "Šípek helped shape my personal approach to ornamentation," affirms London designer and gallery owner Max Radford. "In his work it's always integrated into the real function of the piece, as well as being decorative. He also ensured his furniture held a level of comfort alongside this, which can often be lost in today's design."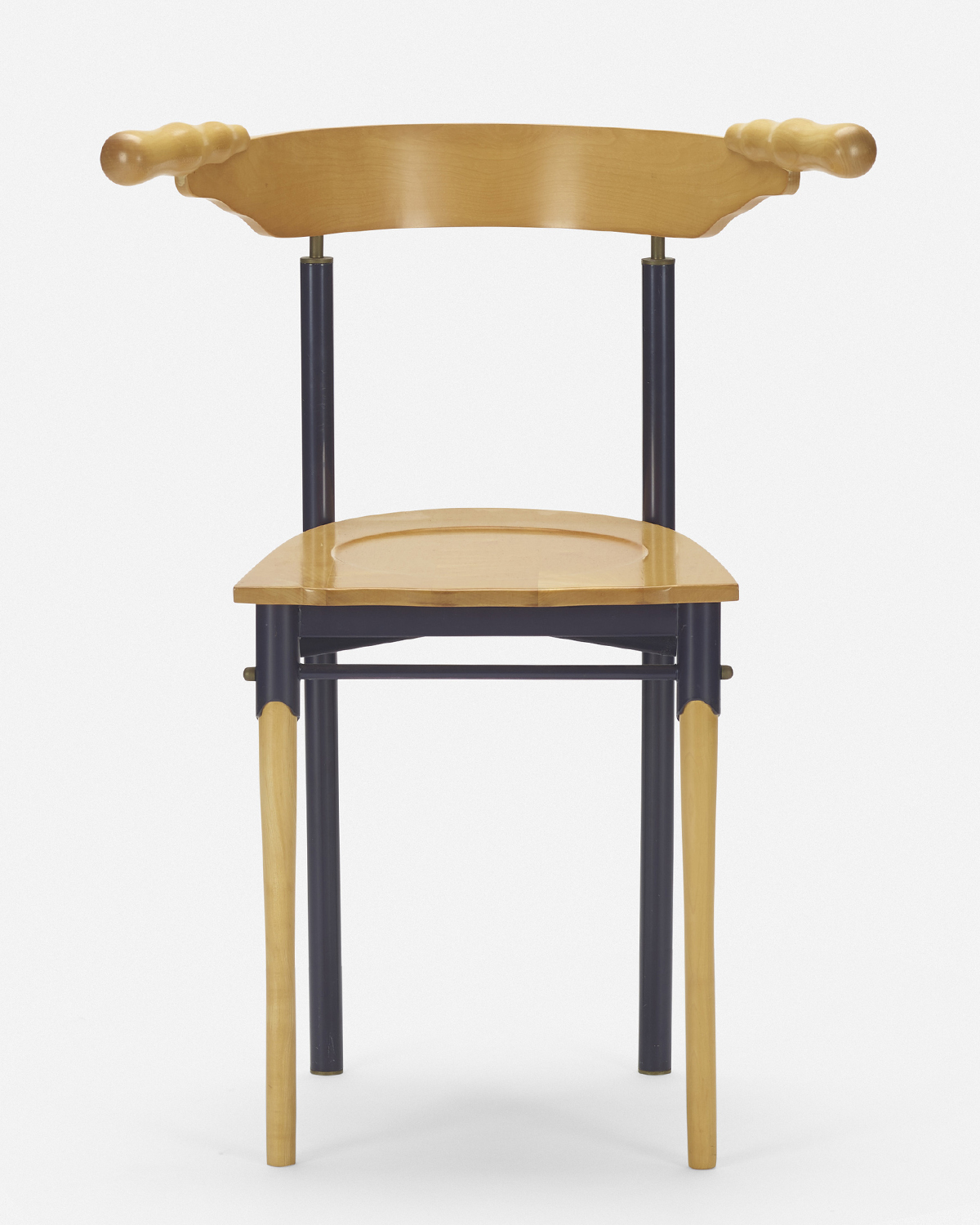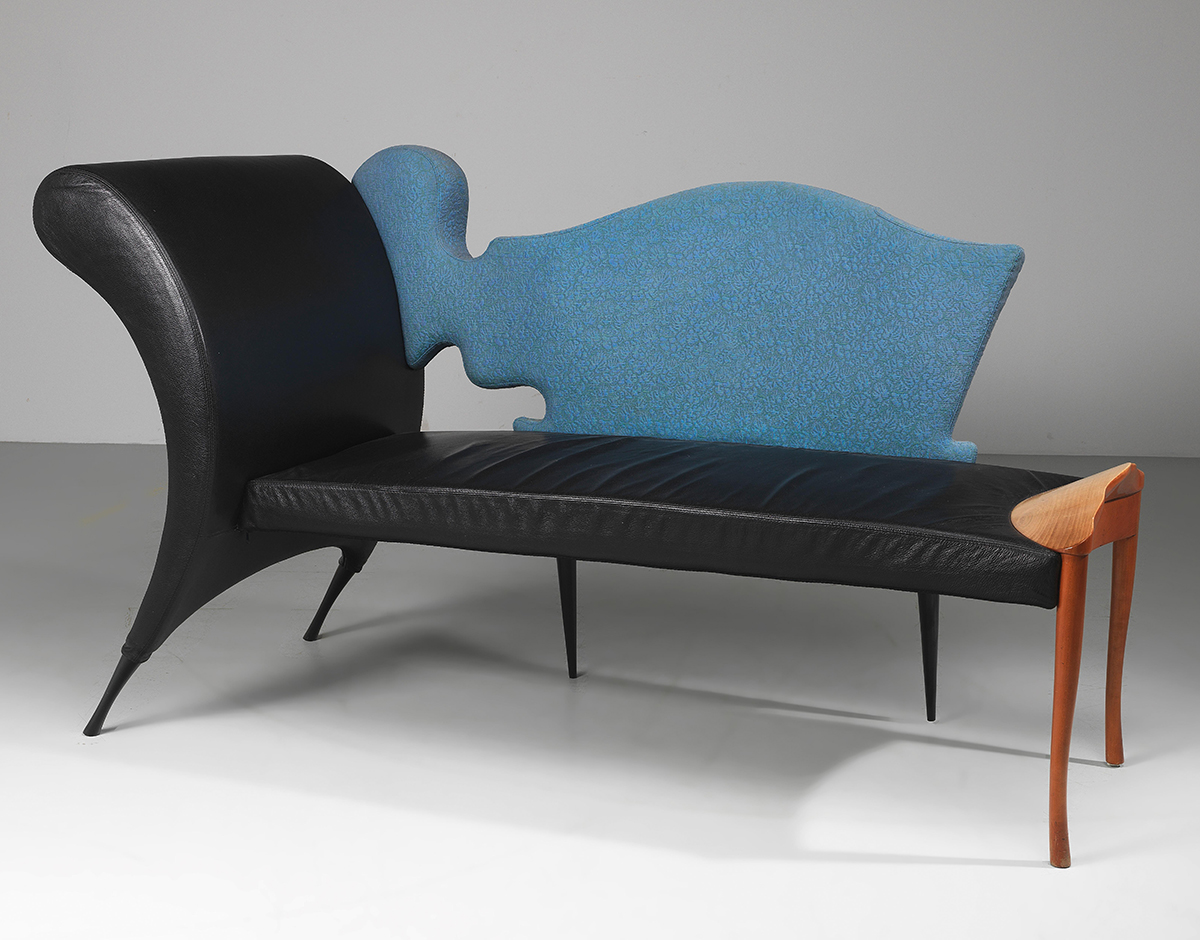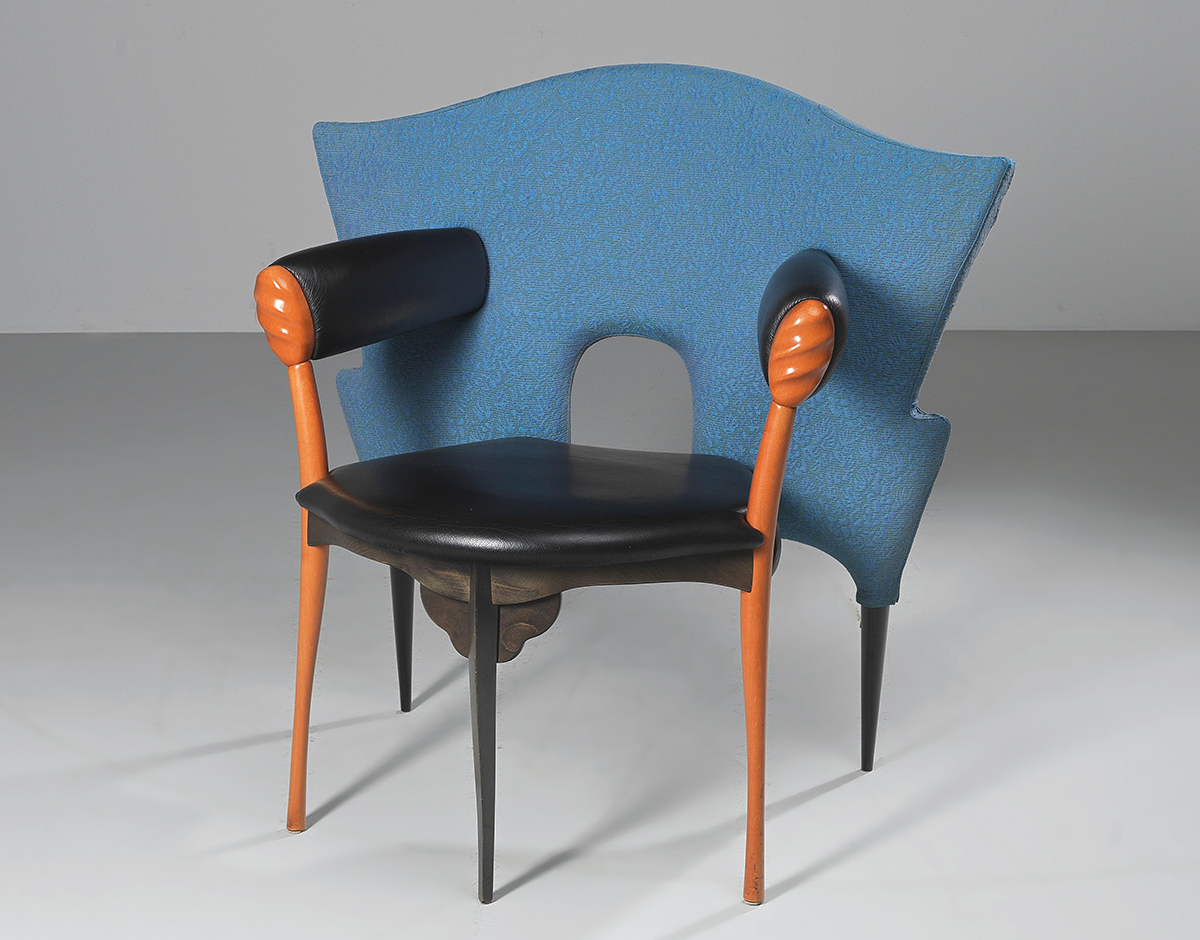 Born in 1949 in Prague, Šípek had a tough childhood. When he was just seven years old, he lost his father, and two years later his mother died, too. He was then raised by celebrated glass artists René and Miluše Roubíček, which proved to be a turning point in his career. He decided to study at the glassmaking high school in the former Czechoslovakia, before emigrating to Germany with his sister in 1968, where he studied architecture and philosophy. After moving to Amsterdam in 1983, he founded his studio Aletrego, at which point his reputation quickly started to grow.
Once he began collaborating with the Italian brand Driade, he developed his signature wild style, incorporating historical elements into the neo-Baroque forms that made him famous as one of the most original figures of European postmodernism. He didn't limit his work just to glass pieces, but designed furniture, interiors, buildings, and other domestic objects. In 1988, he designed the limited-edition Ota Otanek chair for Vitra (pictured at the top of this post), and it became his piece de resistance, inscribing him unmistakably into the history of design. The chair contrasts wood and metal, and soft and hard geometries, to create a highly surprising object. His furniture for Driade, Wittmann, and other companies were defined by the same chaotic bricolage approach. He also collaborated with renowned galleries such as Néotù in Paris, and Steltman Gallery in Amsterdam.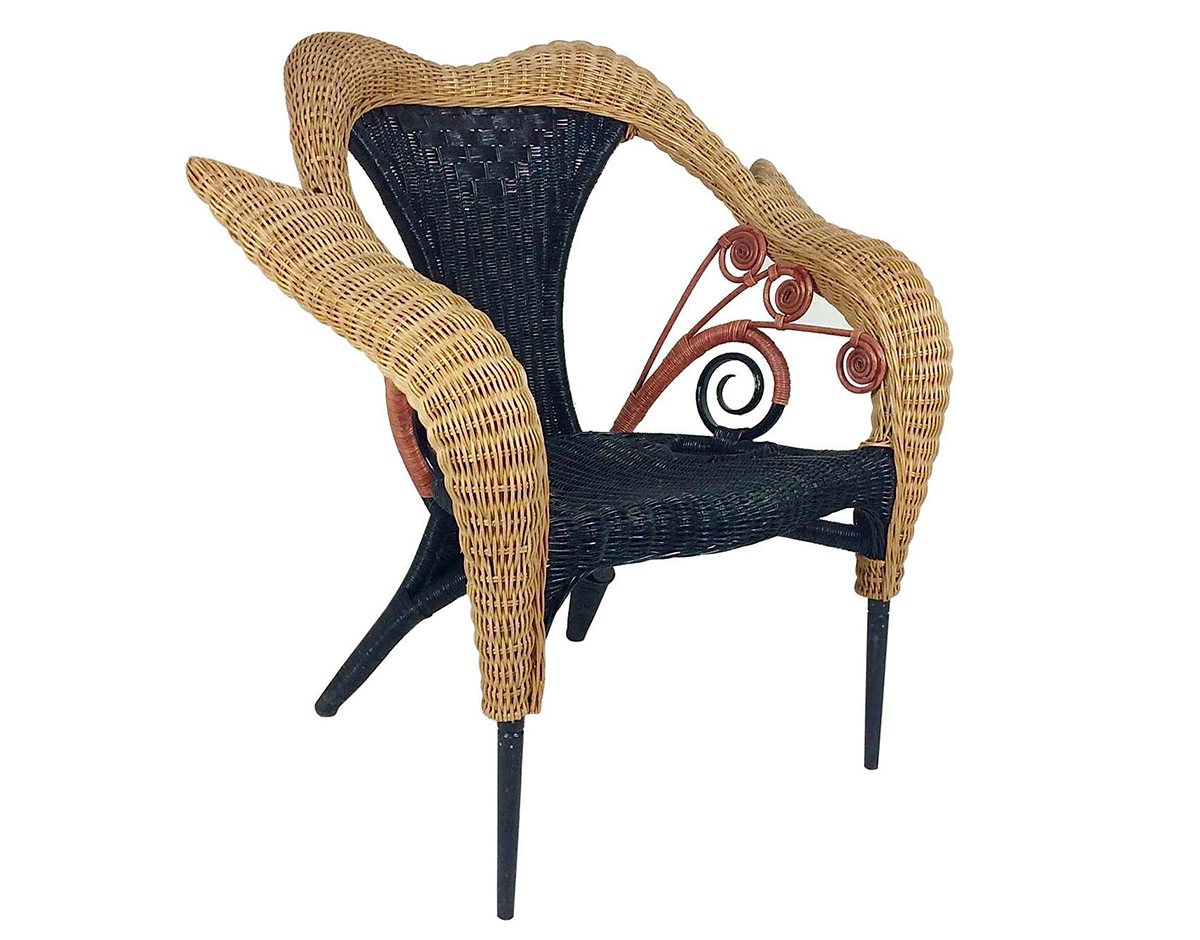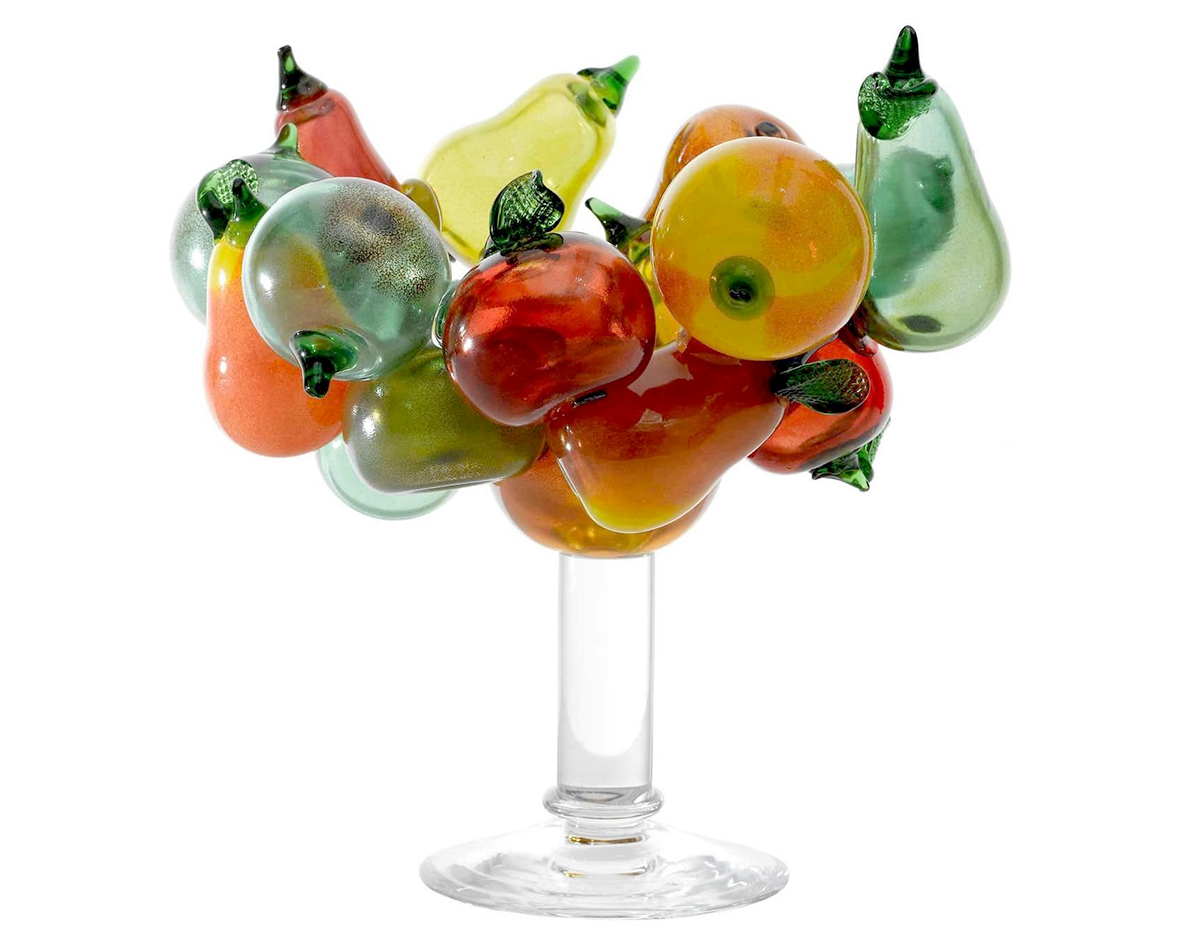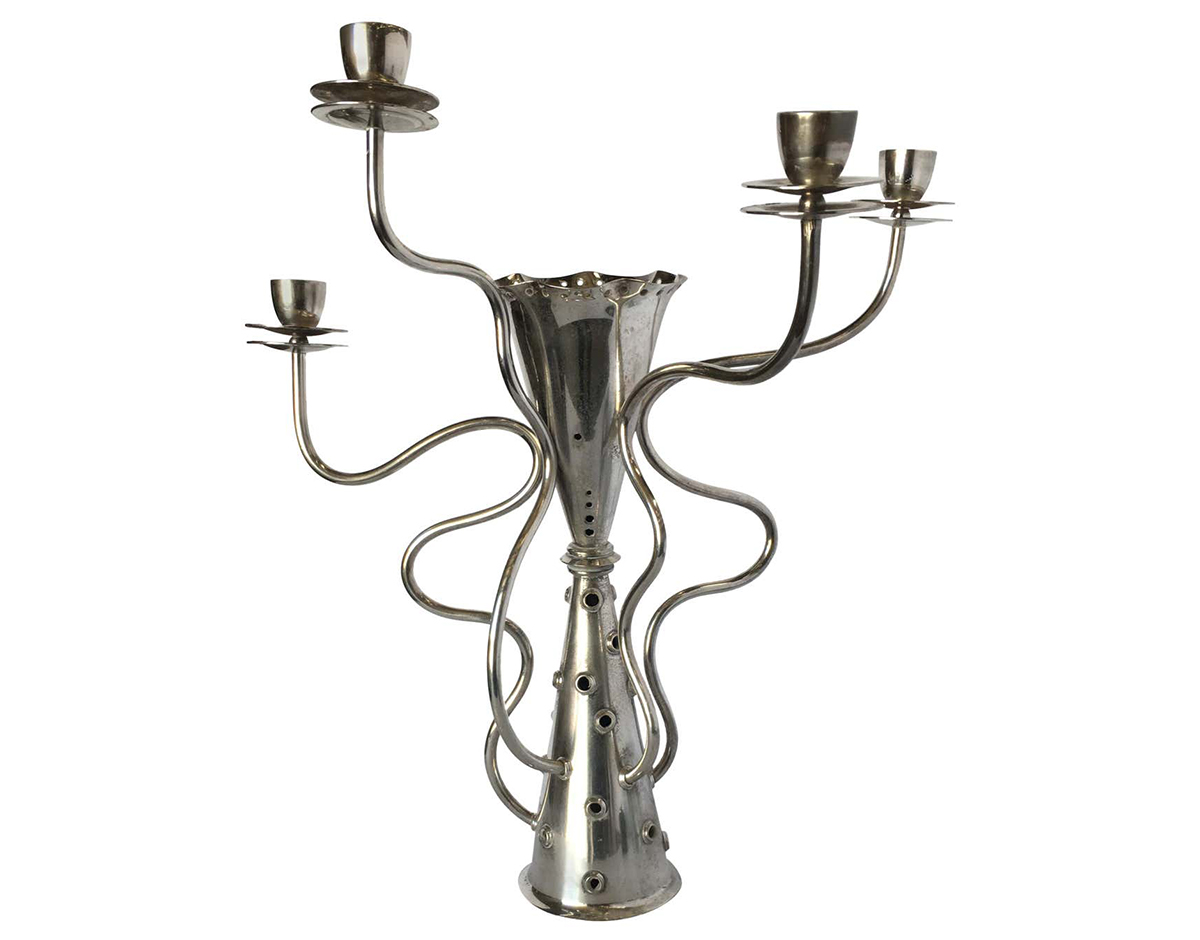 After the Velvet Revolution of 1989, he returned back to a newly democratic Czech Republic. There, he founded his eponymous glass manufacturing company Ajeto and worked extensively for the new Czech president Václav Havel, who commissioned him to furnish the interiors of Prague Castle. Šípek did it in his signature eclectic style, which symbolically became the official formal language of the new Republic. He was also appointed as a professor at The Academy of Arts and Design in Prague in 1990, where he educated and inspired a whole new generation of Czech designers. The same year, the Vitra Design Museum gave him his first big international exhibition. "He was one of the first Eastern European designers to become internationally known after 1989, and he developed a very special design approach from this fact," says Mateo Kries, the Vitra Museum's current director. "I liked his combination of existing typologies with unusual material contrasts, traditional crafts, and a very personal stylistic vocabulary."
Despite continuing his practice during the 2000s and 2010s, though, that stylistic vocabulary didn't develop much, and Šípek got stuck in the realm of postmodernism, unable to innovate his designs the way his more-famous contemporaries were doing. Struggling with alcoholism and cancer at the end of his life, he died in 2016. One of his last projects was the 2013 Galaxy Luminia chandelier, for the Czech glass company Lasvit, which embodied what he did best: eclectic maximalism without rules. ◆