11.22.21
Tour the Unbelievable 1930s Color-Blocked Fantasy Interior Hiding Inside a Simple Brick Building in Belgium
Belgium's 20th-century architecture is largely characterized by highly individualized approaches to the typology of the family home. Many strikingly original private dwellings were built in the country during the interwar and postwar periods, with general international modernist ideas being translated into the personal languages of various architects who were often active within one specific region. One notable example is the modernist pioneer Jozef Schellekens, known for his work in Turnhout, a Belgian town halfway between Antwerp and Eindhoven.
Born and raised there, Schellekens first apprenticed as a draftsman to the local architect Jules Taeymans before he left for Antwerp, to study architecture at the Academy of Fine Arts. His fellow students included Renaat Braem and Léon Stynen, then important protagonists of Belgian modernism. He later moved back to, and became an official architect for, the Turnhout region, where he worked on public buildings like schools and city halls.
But his best-known and greatest work was his own house. He built it as one part of a duplex he designed for himself and his friend, the writer Theo Op de Beeck, in 1935. A rectangular brick structure with large surfaces of glass, it has a masterful geometric composition, with a balance of modern and traditional elements. Its simplicity belies the expressiveness of its interior, though, where Schellekens created a colorful world full of bespoke built-in furniture and other functional and decorative details.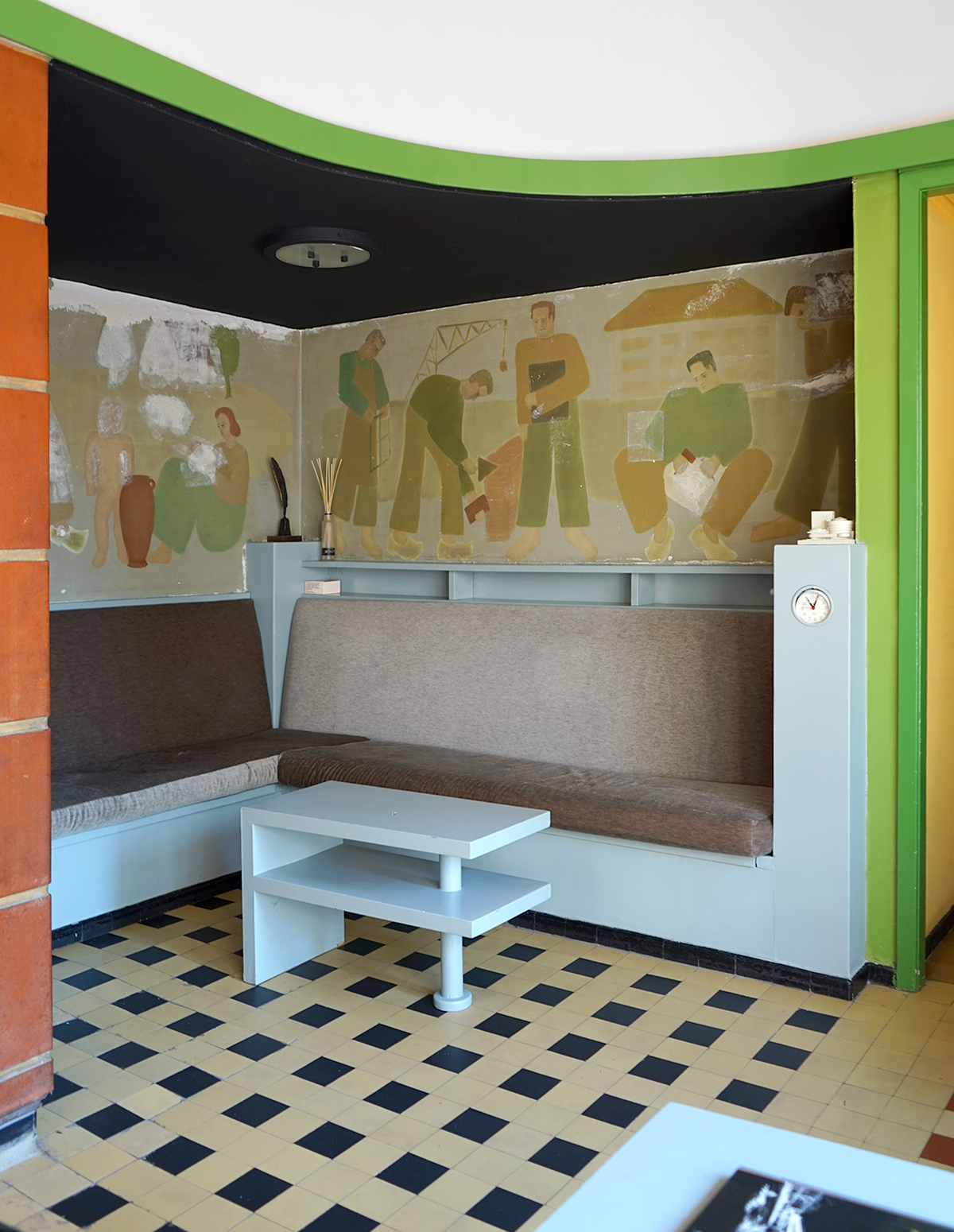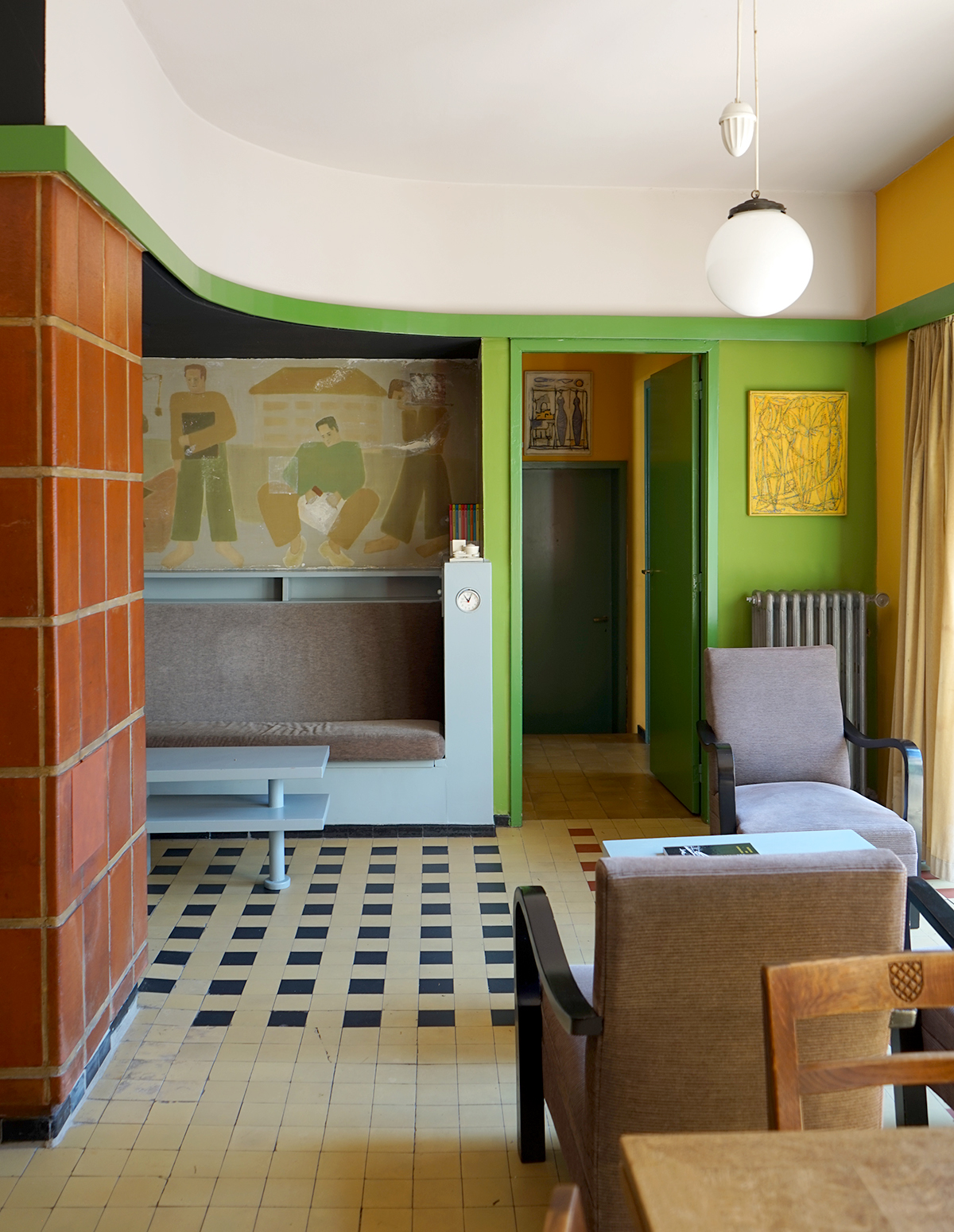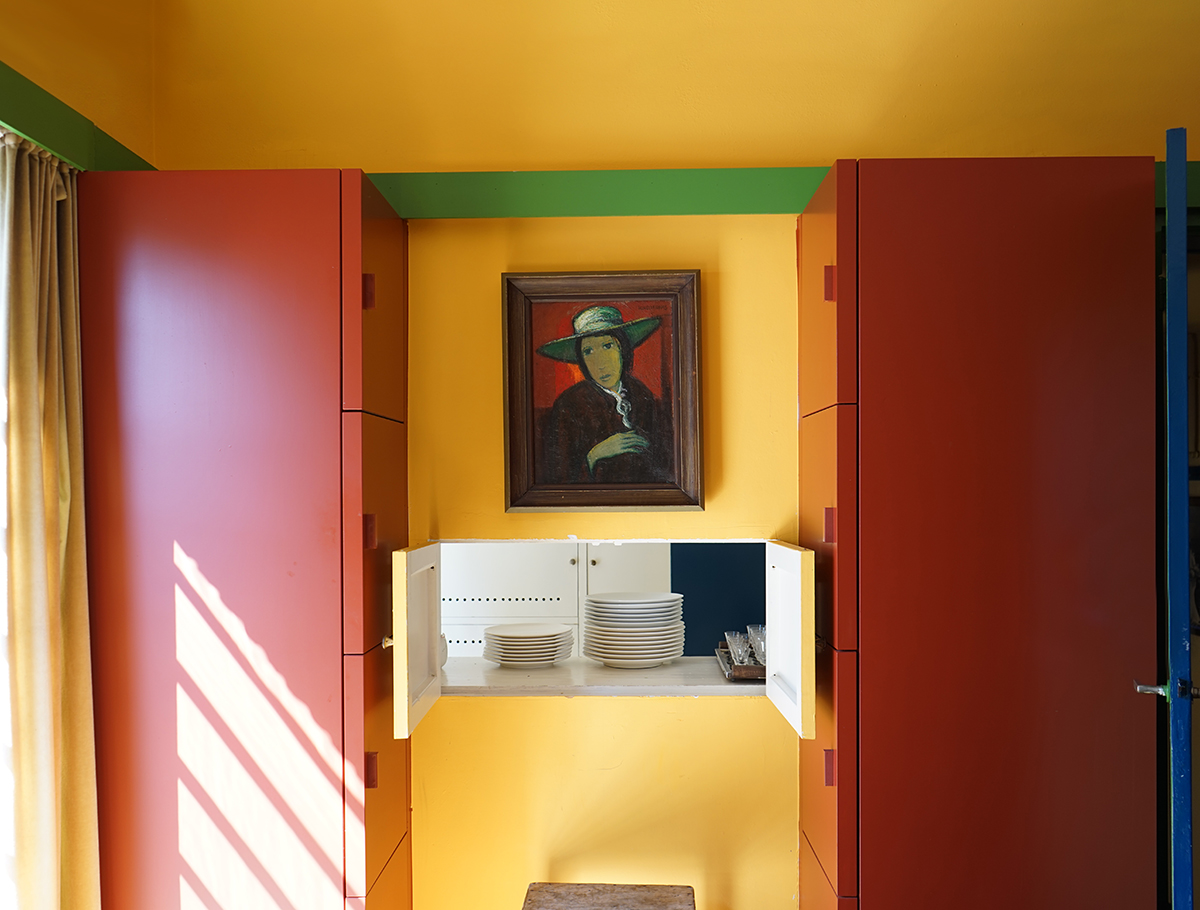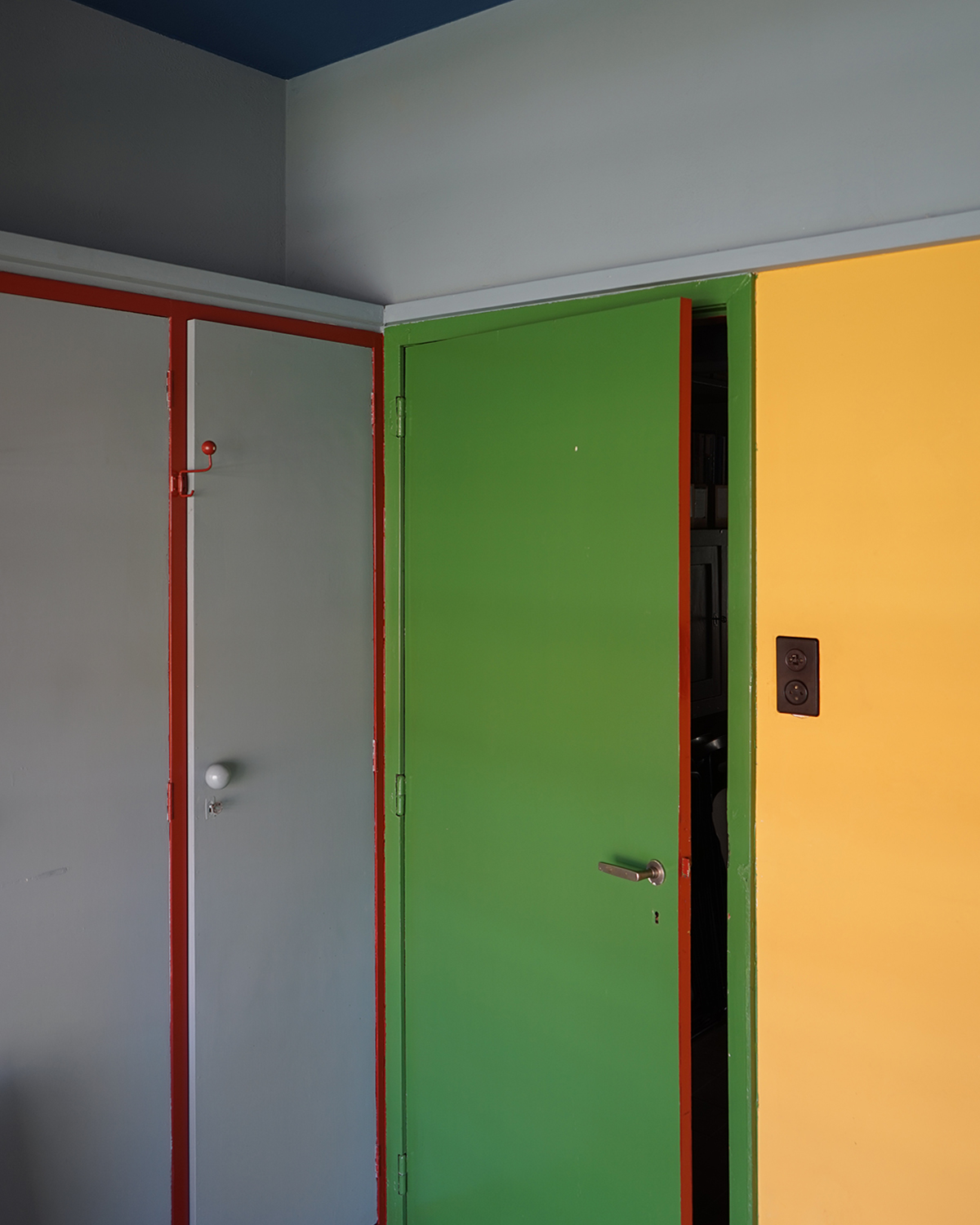 The main space of the house features a two-level entrance hall with a staircase leading to the drawing room, behind a large translucent window. Taking center stage in the room is an unorthodox interior element — a built-in floor lamp — and built-in furniture plays a similarly crucial role in the rest of the home's interior. Hidden storage spaces are painted in bold colors like blue, red, green, and yellow, creating a uniquely joyful experience.
The other interesting spaces of the house include the dining room and the study room. The dining area is connected to the kitchen through a wooden cabinet with a small opening. On the other side of the room, a well-proportioned seating corner is decorated by a mural and a built-in coffee table. The study is located in a glazed bay with a view to the garden.
After building the home, Schellekens remained active until his death in 1963. His house and atelier is now protected as a historical monument and is open to public as a museum. ◆
PHOTOS BY ADAM ŠTĚCH