11.20.21
Week of November 15, 2021
A weekly Saturday recap to share with you our favorite links, discoveries, exhibitions, and more from the past seven days. This week, taste the rainbow: a new, multicolored chandelier by Bec Brittain, an iridescent rock table by Anne Nowak, and a shop in LA that transitions from terracotta to Yves Klein Blue as you move through the space. 
Exhibitions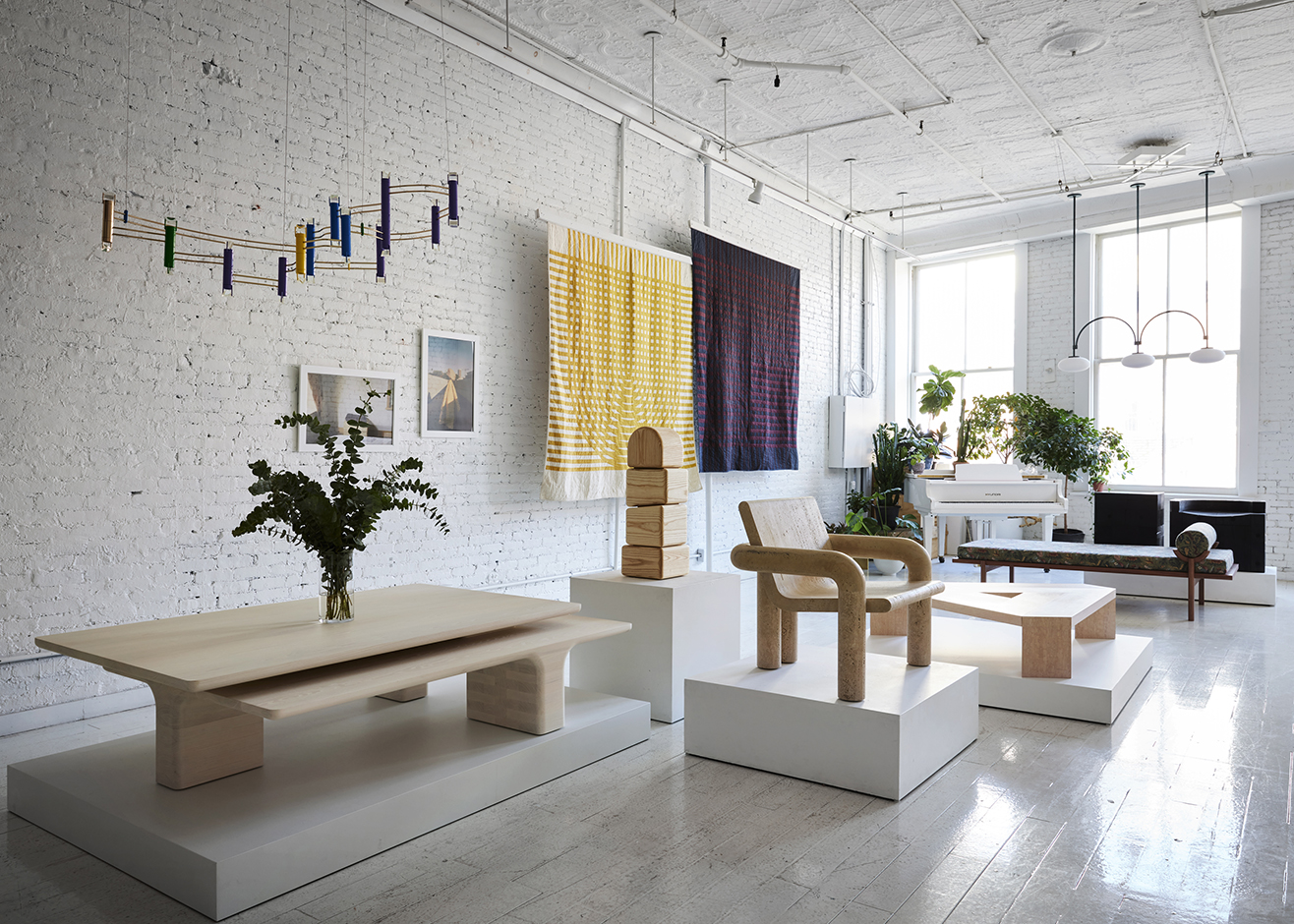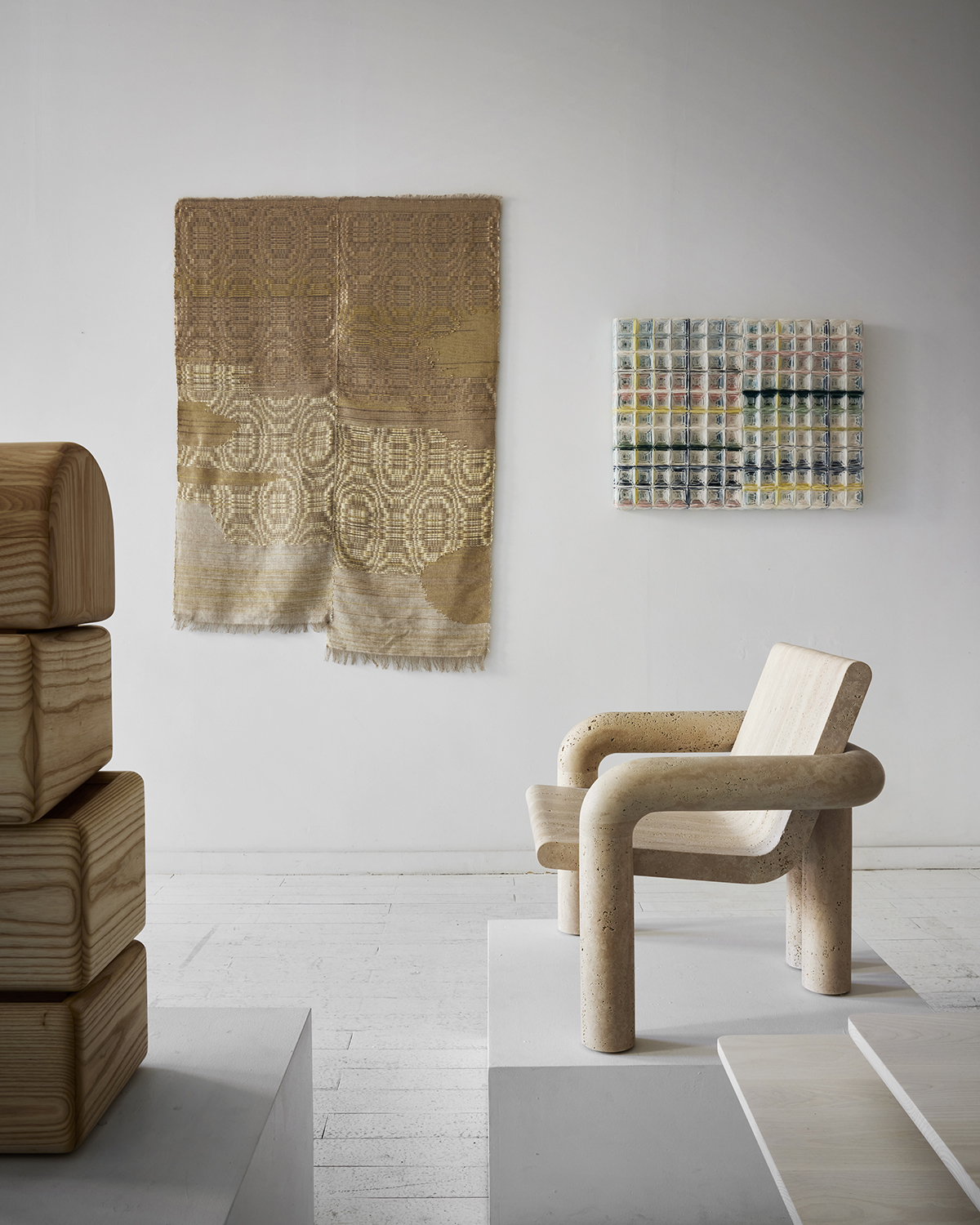 Colony just opened their first group show in over two years and it's full of great stuff, including new lighting from Allied Makers, wall textiles by Hiroko Takeda, quilts by Meg Callahan, a funeral urn by Grain, a travertine seat by Studio Paolo Ferrari, and, our favorite, Bec Brittain, who joined forces with her five-year-old son to create this hypercolorful version of her Aries chandelier. Definitely worth a visit if you're in town.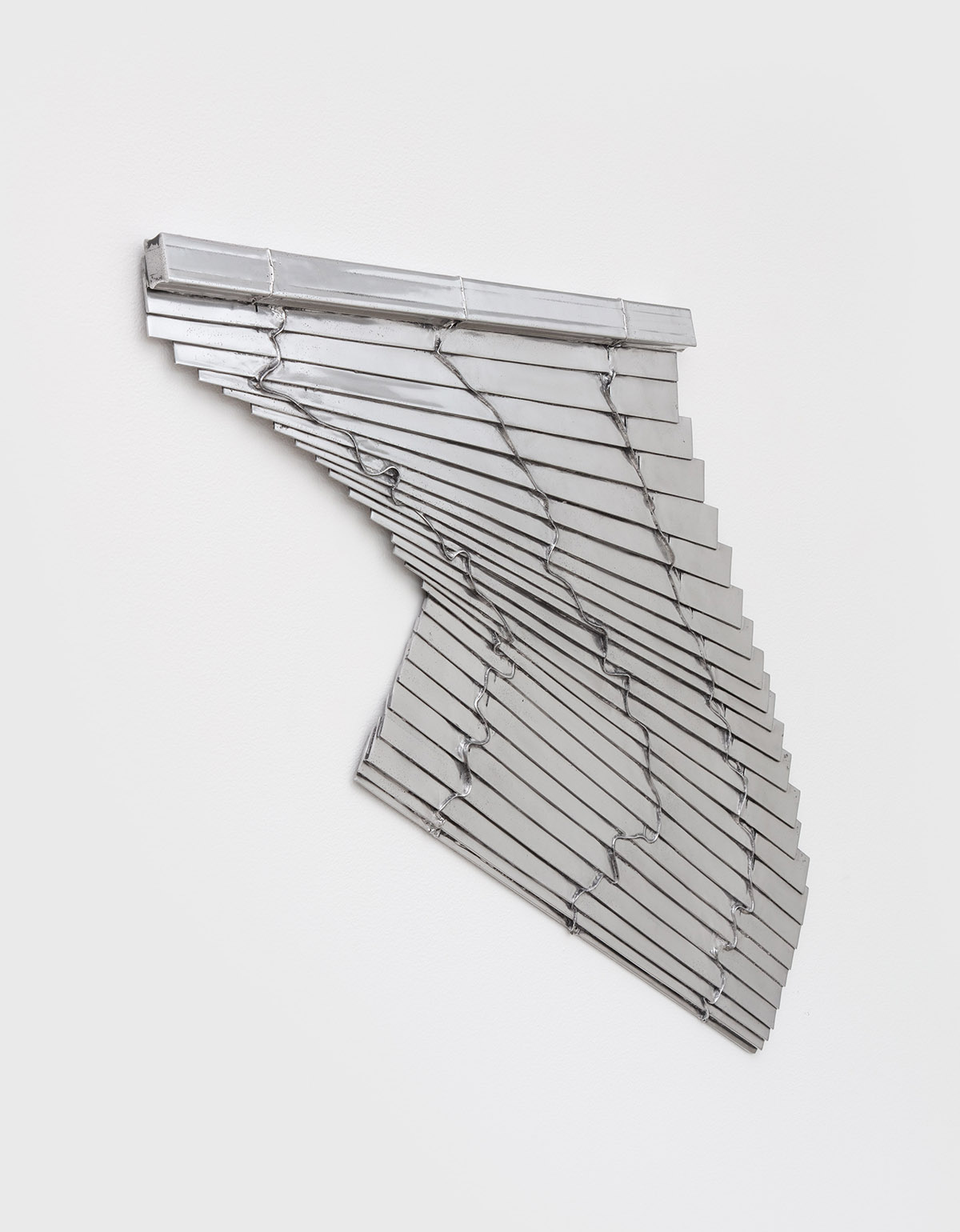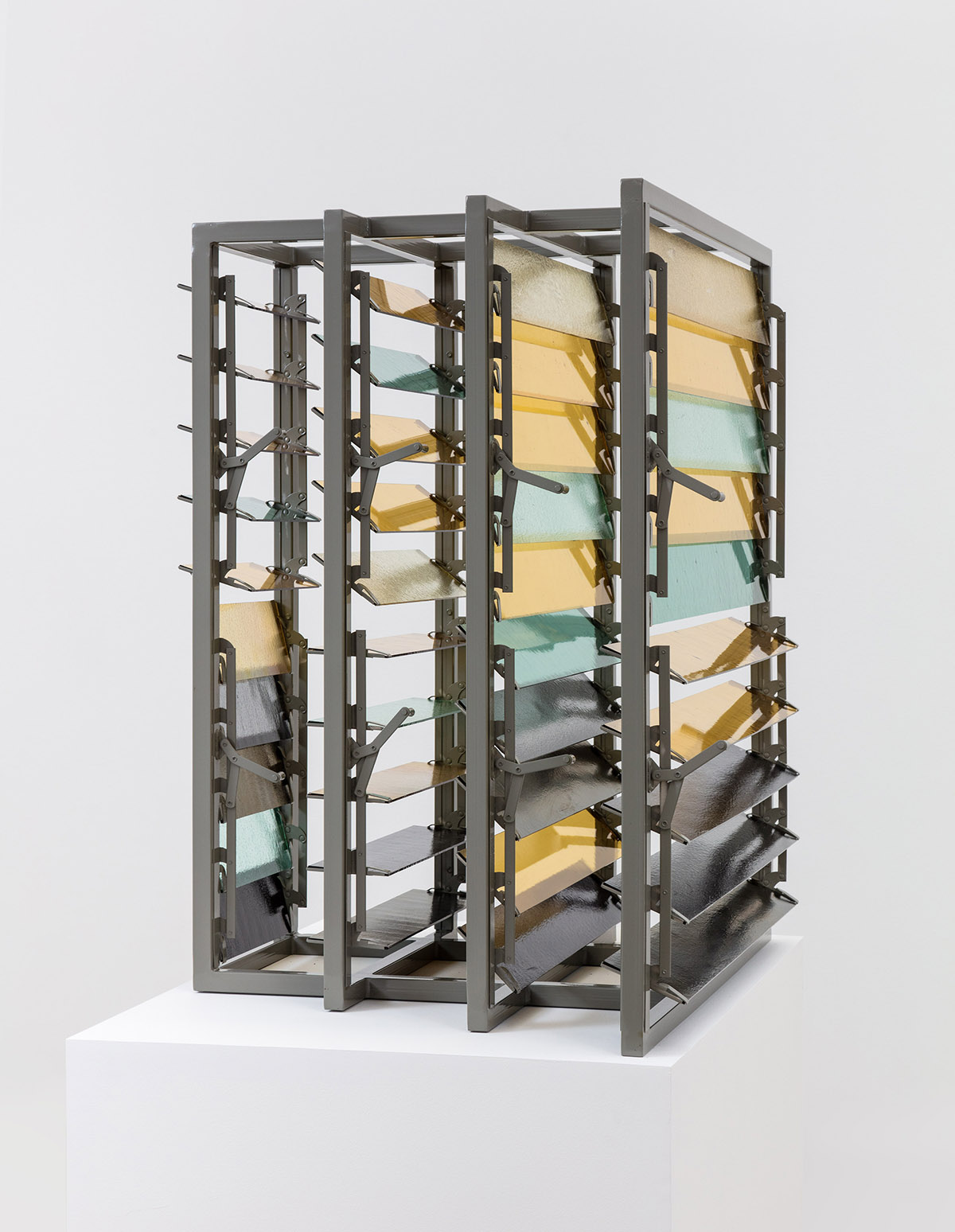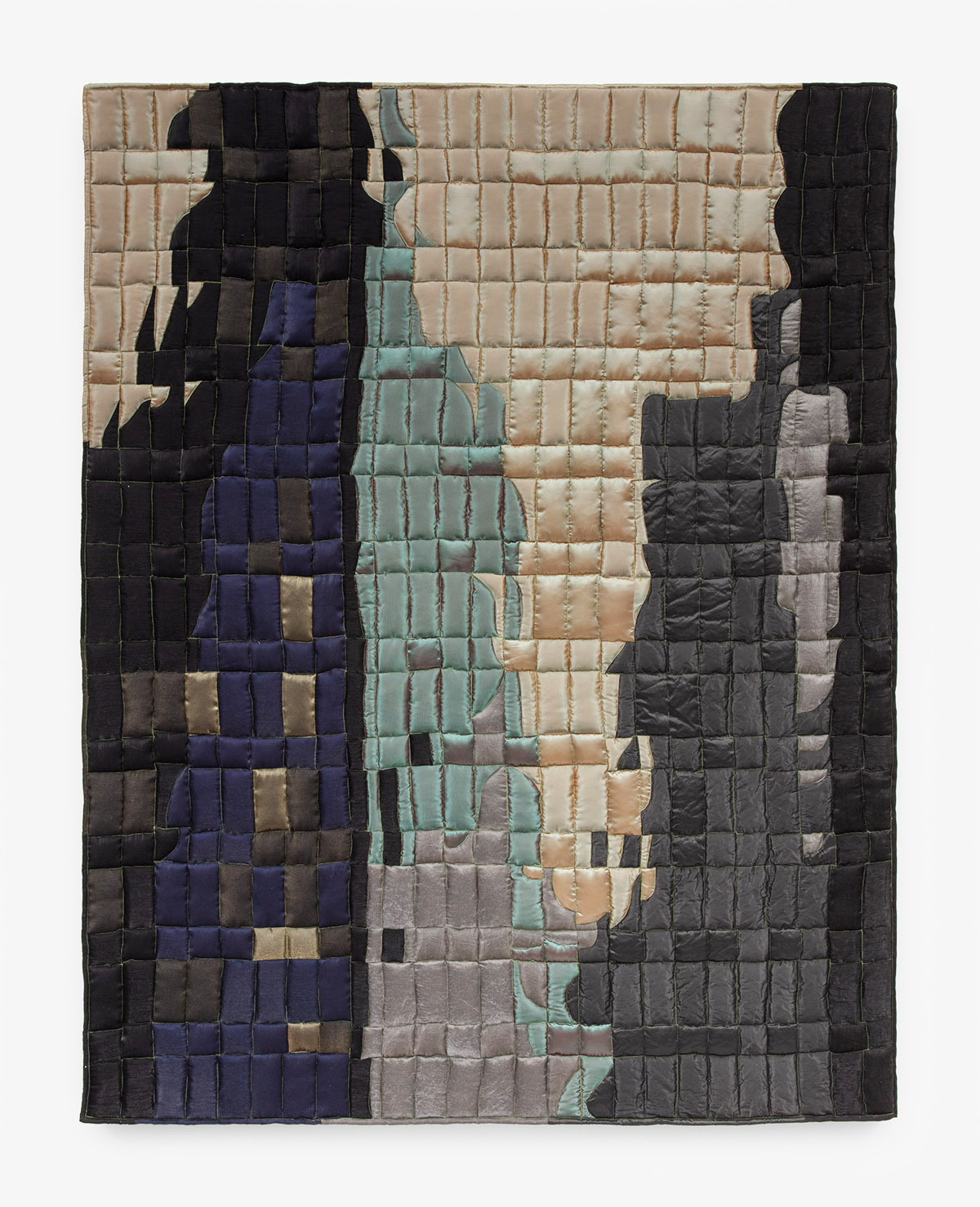 We still haven't gotten over our interest in mini-blinds, so we were pleased to see these works by Anne Libby at Night Gallery in Los Angeles, for which the artist cast window blinds in polished aluminum (alongside textiles and a glass-based work that resembles a louver). Called See Me So, the exhibition "reconfigures materials from domestic interiors, building forms that reference the architectural and technological structures that dominate both our contemporary environments and psyches from the details of our most intimate spaces."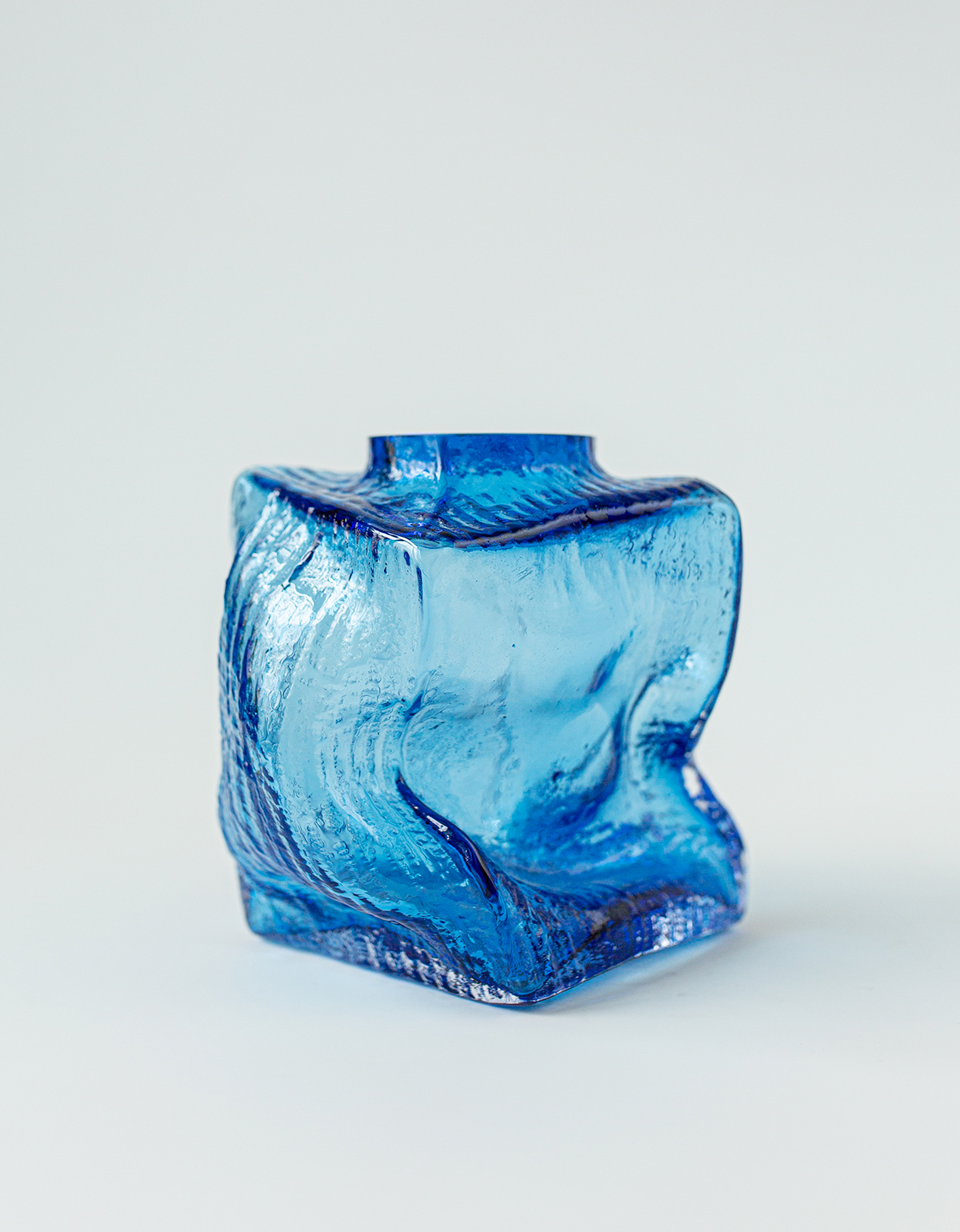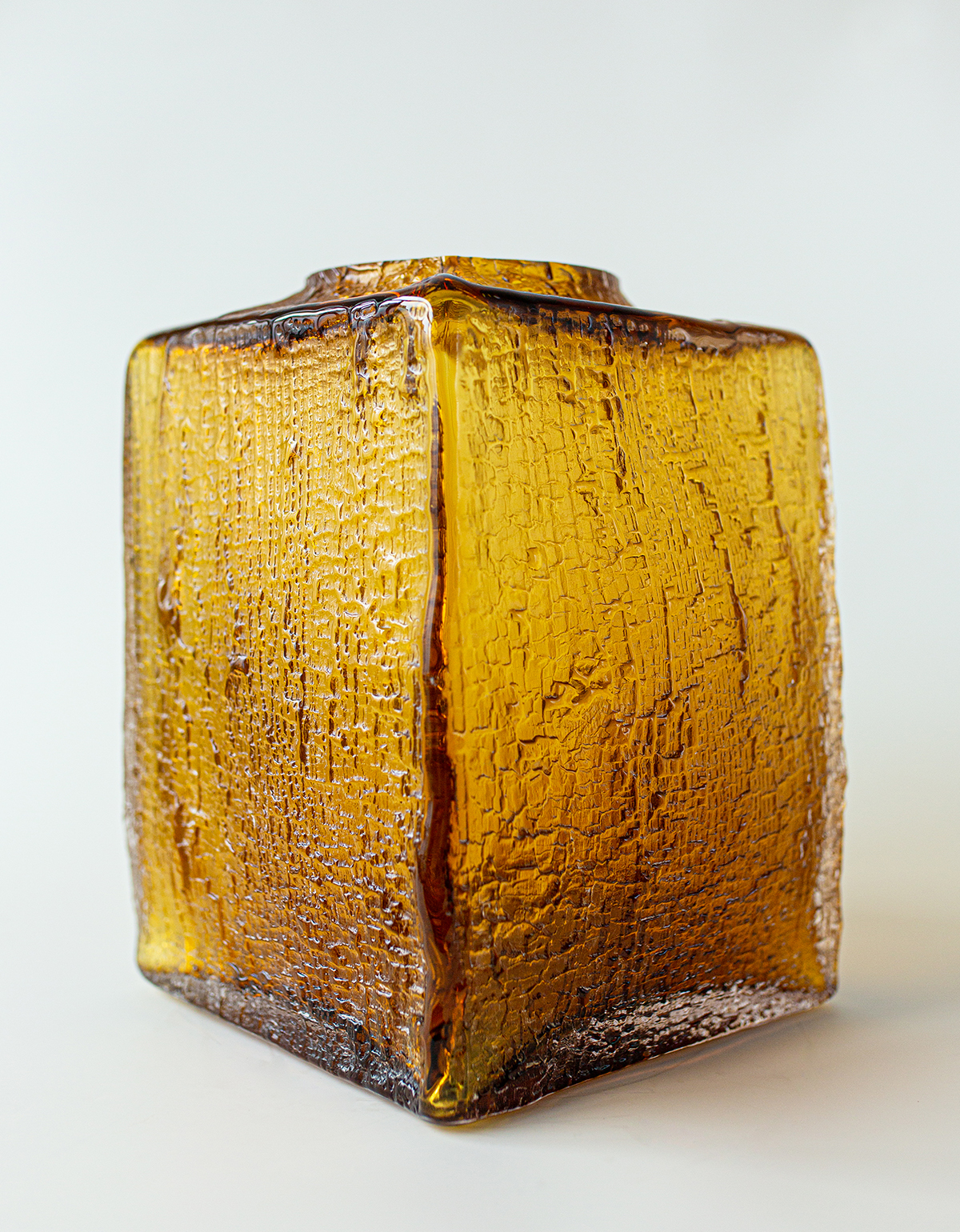 This gorgeous new collection by French designer François Azambourg, for an exhibition at Spazio Nobile in Belgium this week, was made by shaping glass vessels with a mold made from Douglas fir. During the production process, glass is blown into a wooden mold, which is then incinerated in the furnace, leaving behind marks of the wood grain. I particularly like colorways Azambourg has gone with, ranging from acid yellows to violet and amber.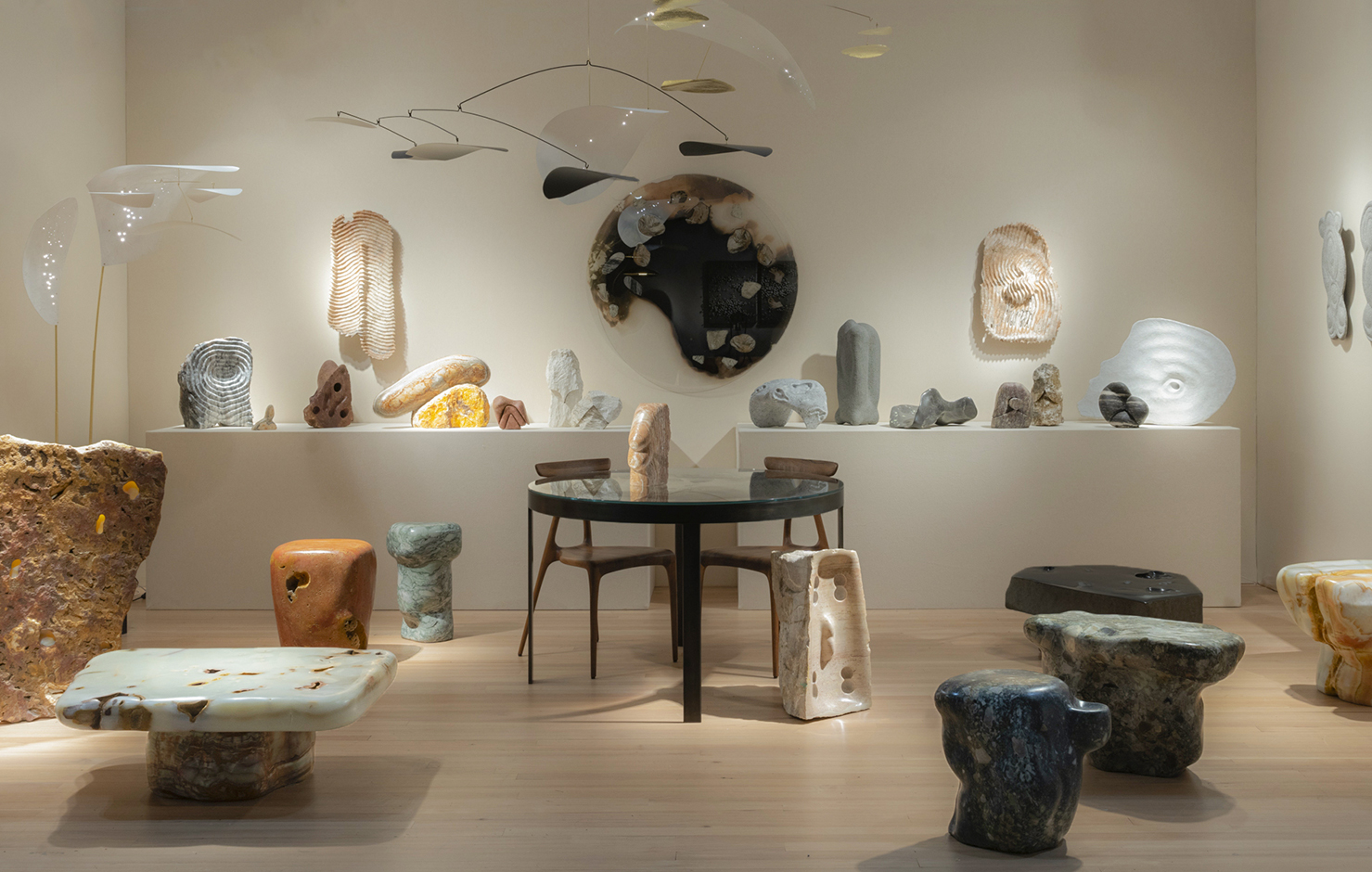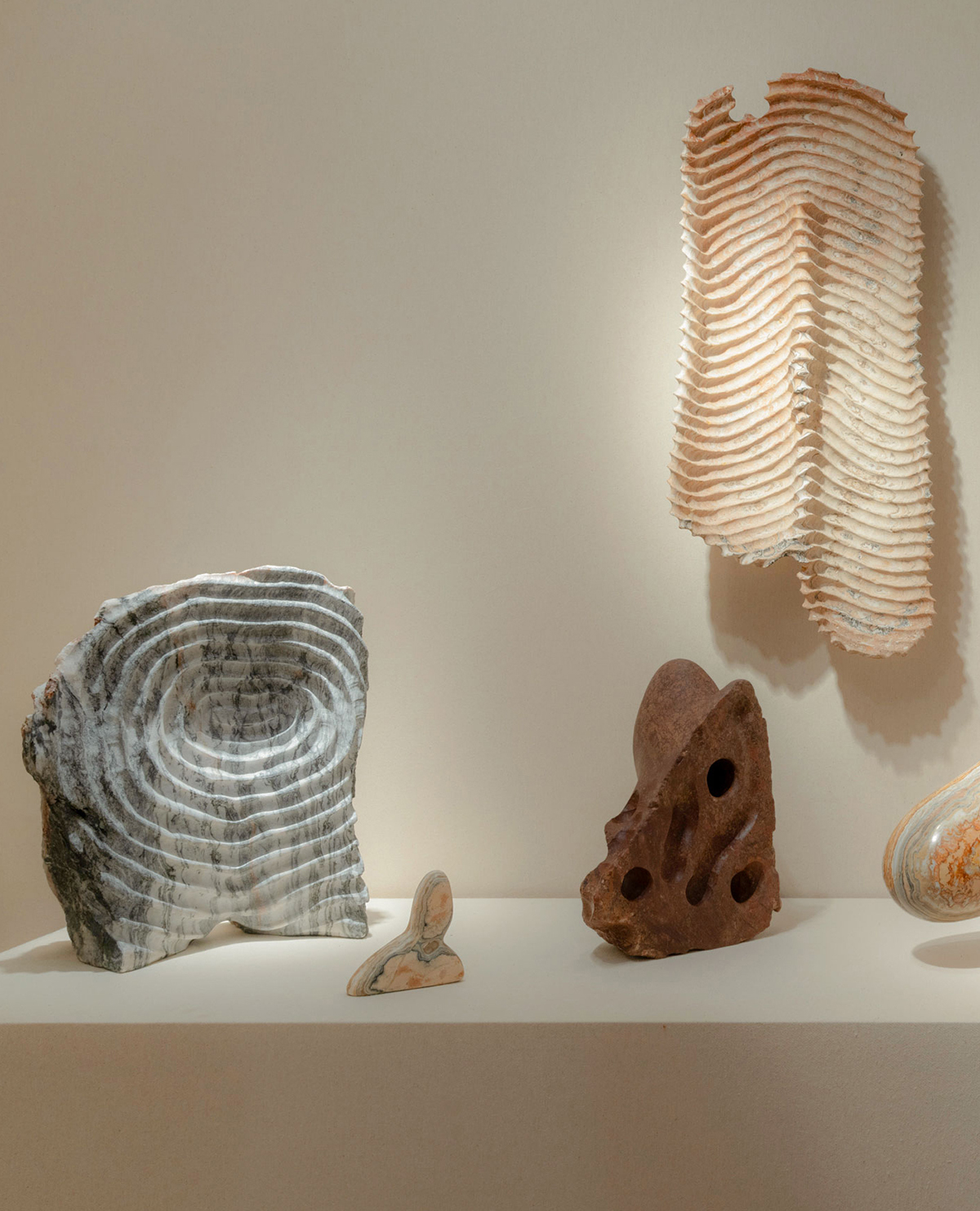 The Salon fair returned last week to New York and with it a whole slew of interesting projects. Perennial favorite The Future Perfect brought work by a selection of designers who focused largely on earthy materials, including stone sculptures and furniture by Ian Collings, lighting by Karl Zahn, and mirrored tables by Chen Chen & Kai Williams that capture the chemical transition of silver nitrate as it bonds to glass, creating a cloudy, almost opaline effect.
Discoveries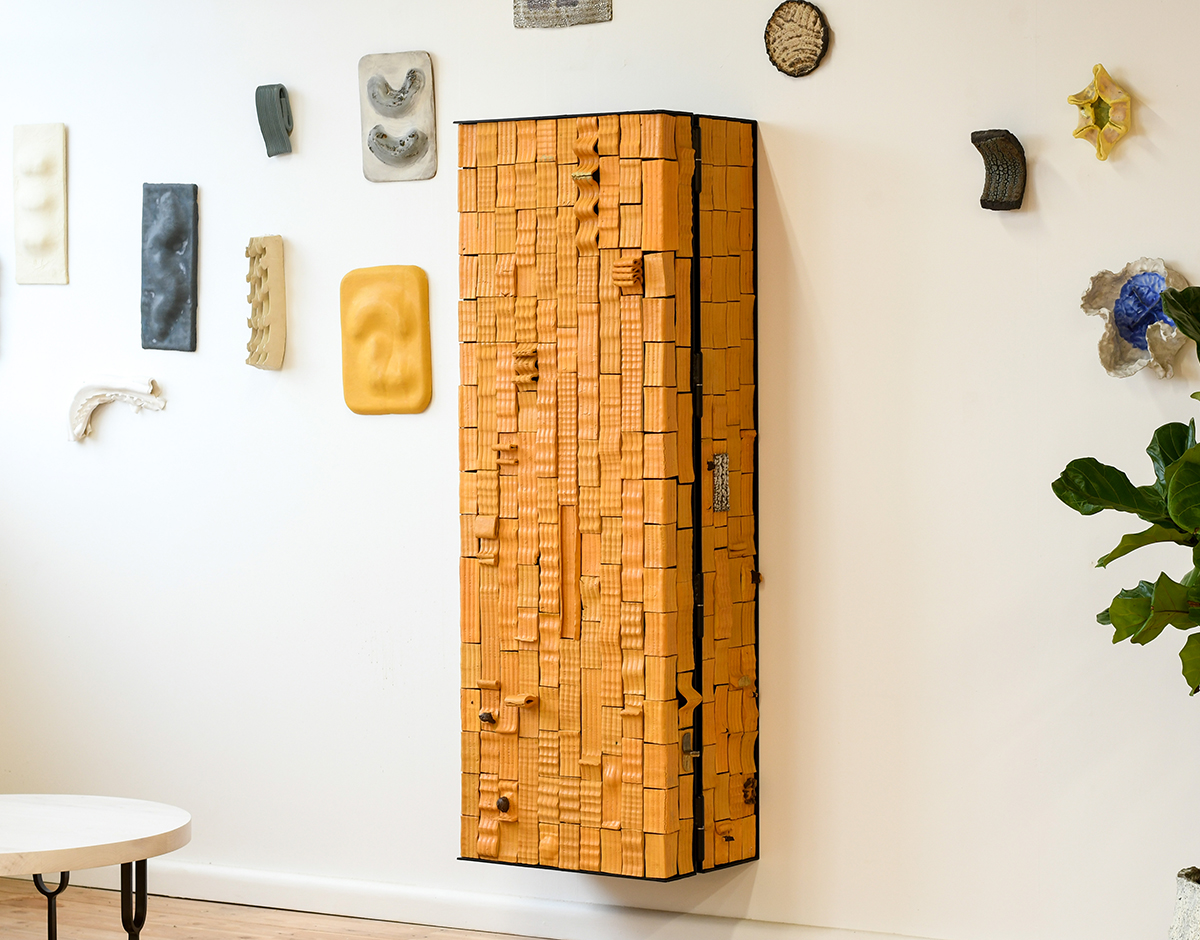 A sneak peek at an upcoming exhibition, for a yet-to-be-announced show with Egg Collective. Vancouver-based designer Jeff Martin just shared his latest project, a wall-mounted cabinet clad with these cool ceramic ribbons, which we were instantly obsessed with.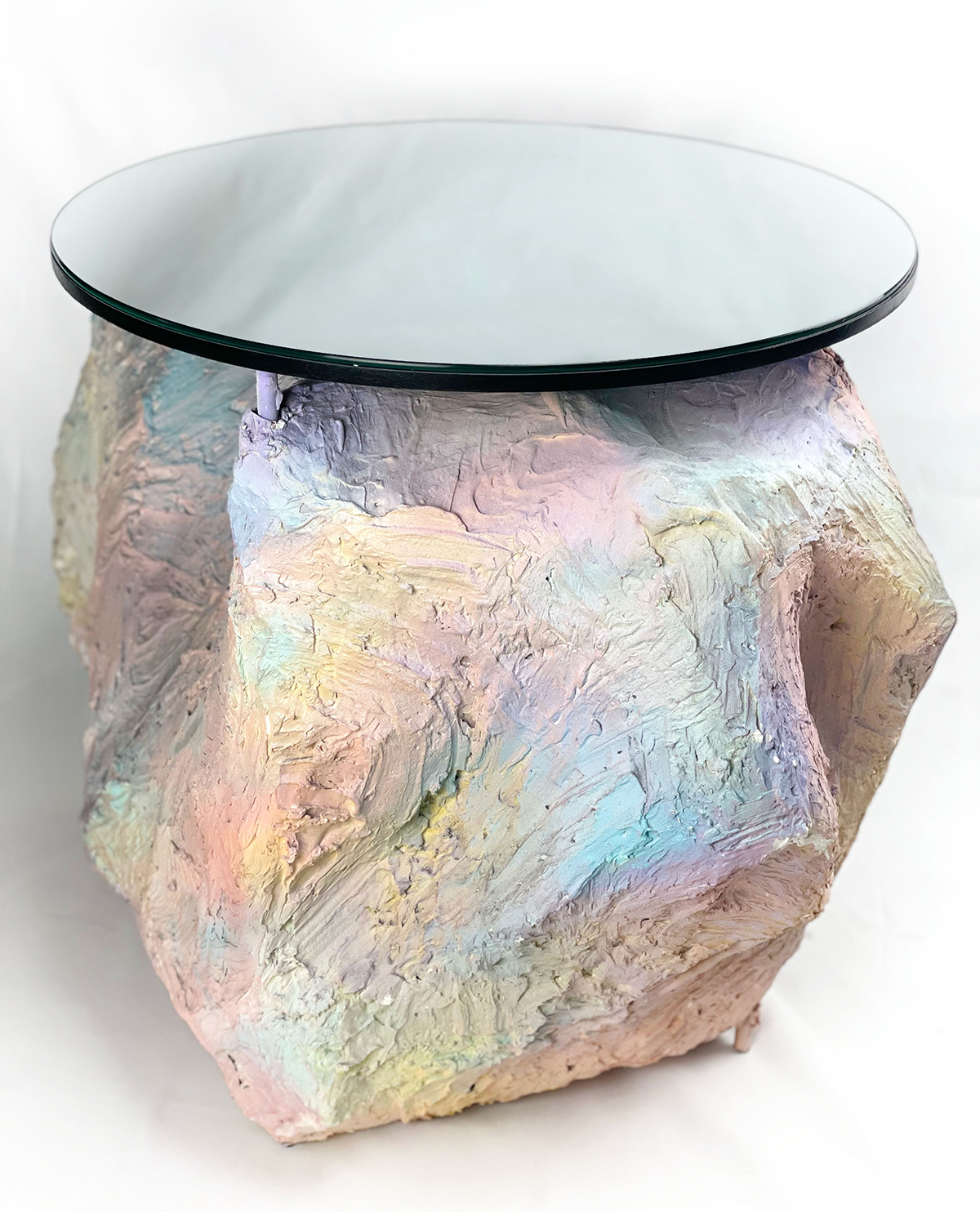 We love Anne Nowak's latest project, Dreamy Tables, a collection of tables made from papier-mâché and spray-painted a mix of pretty pastel shades that she describes as something "a bit weird that makes you smile."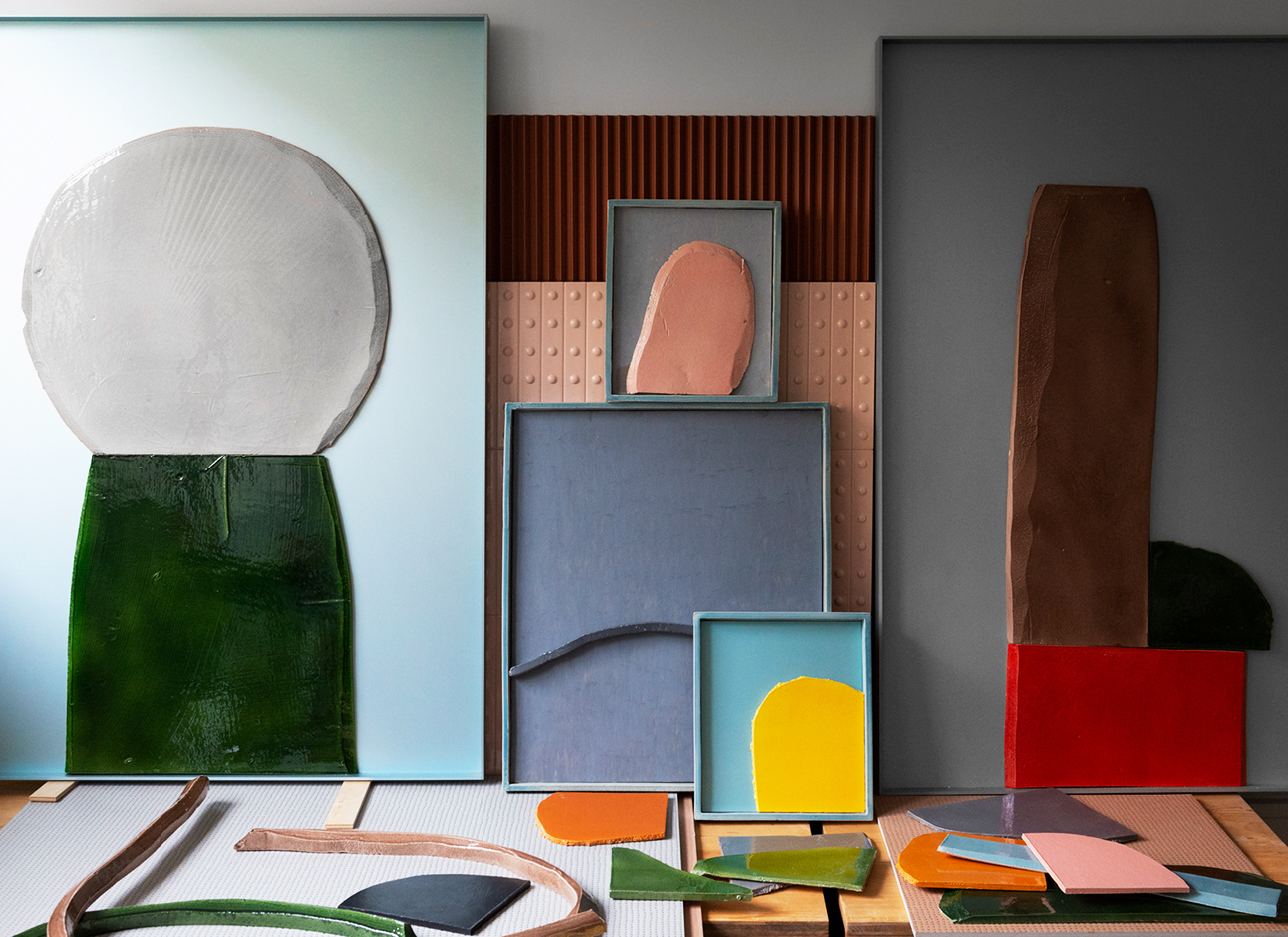 As part of Mutina and Ronan Bouroullec's celebration of 10 years of collaboration, the Modenese ceramics brand launched a new exhibition of the French designers work, including new line drawings, colorful ceramic collages and Rombini vases, pleated vessels that are based on one of his iconic tile designs.
Interiors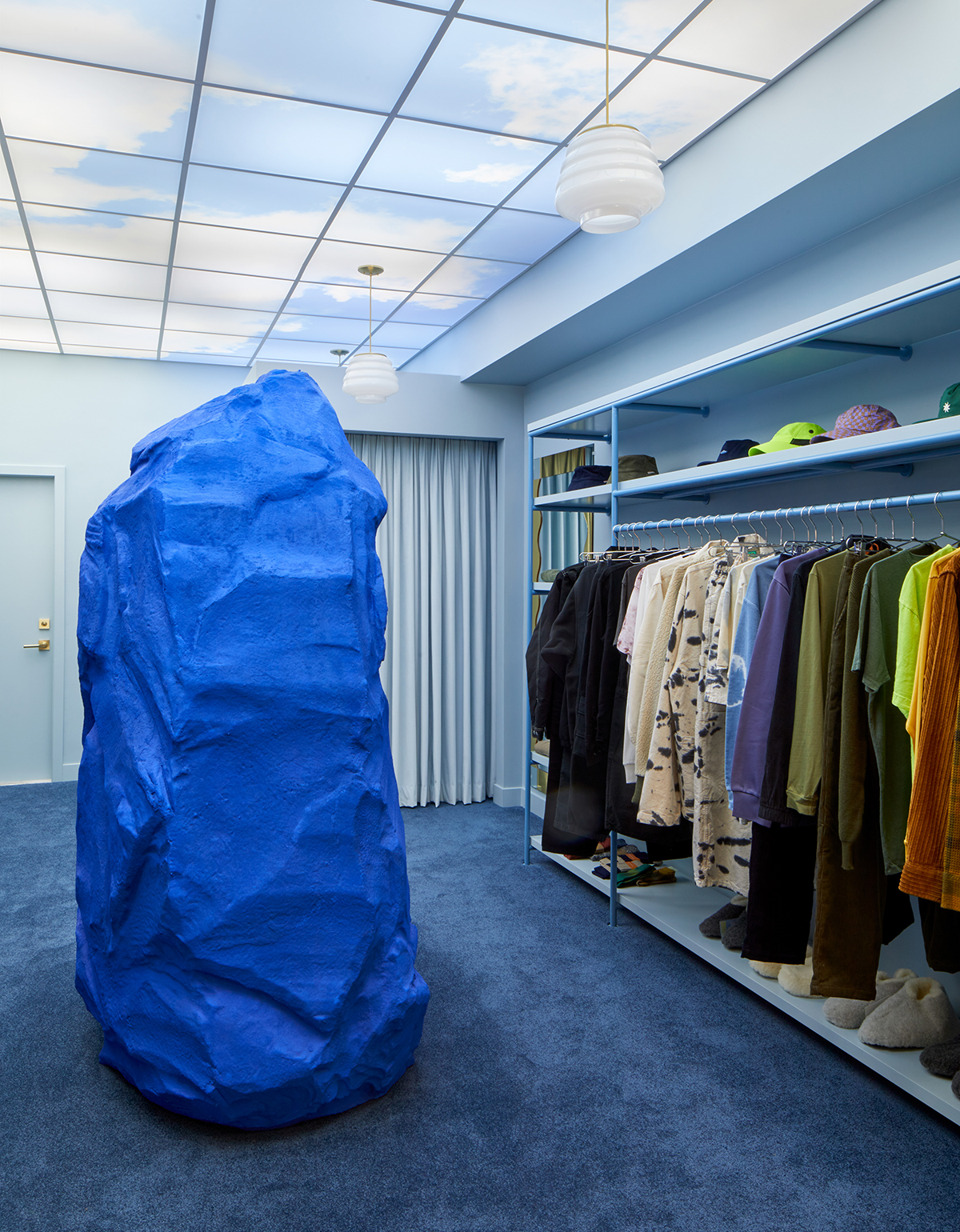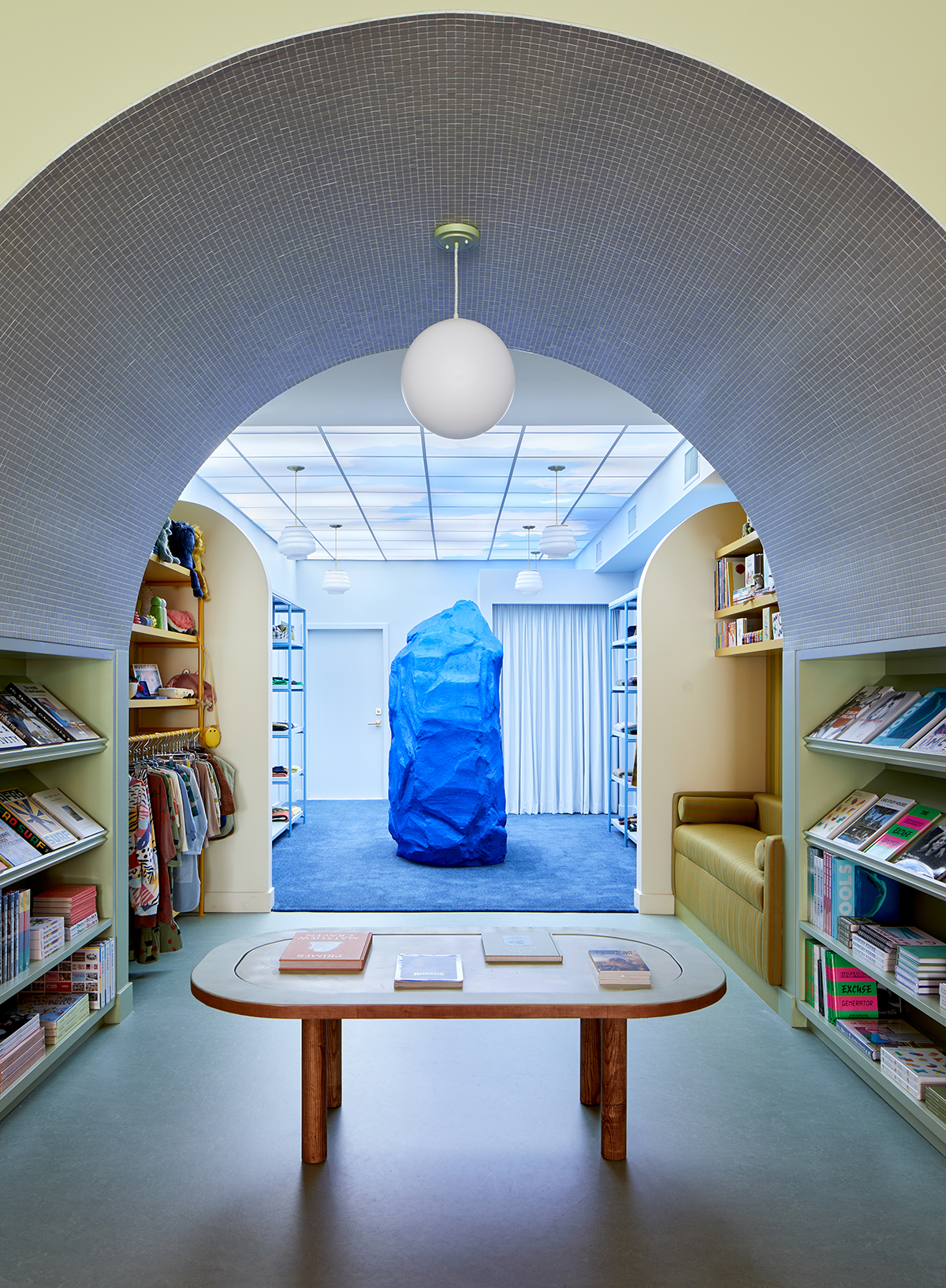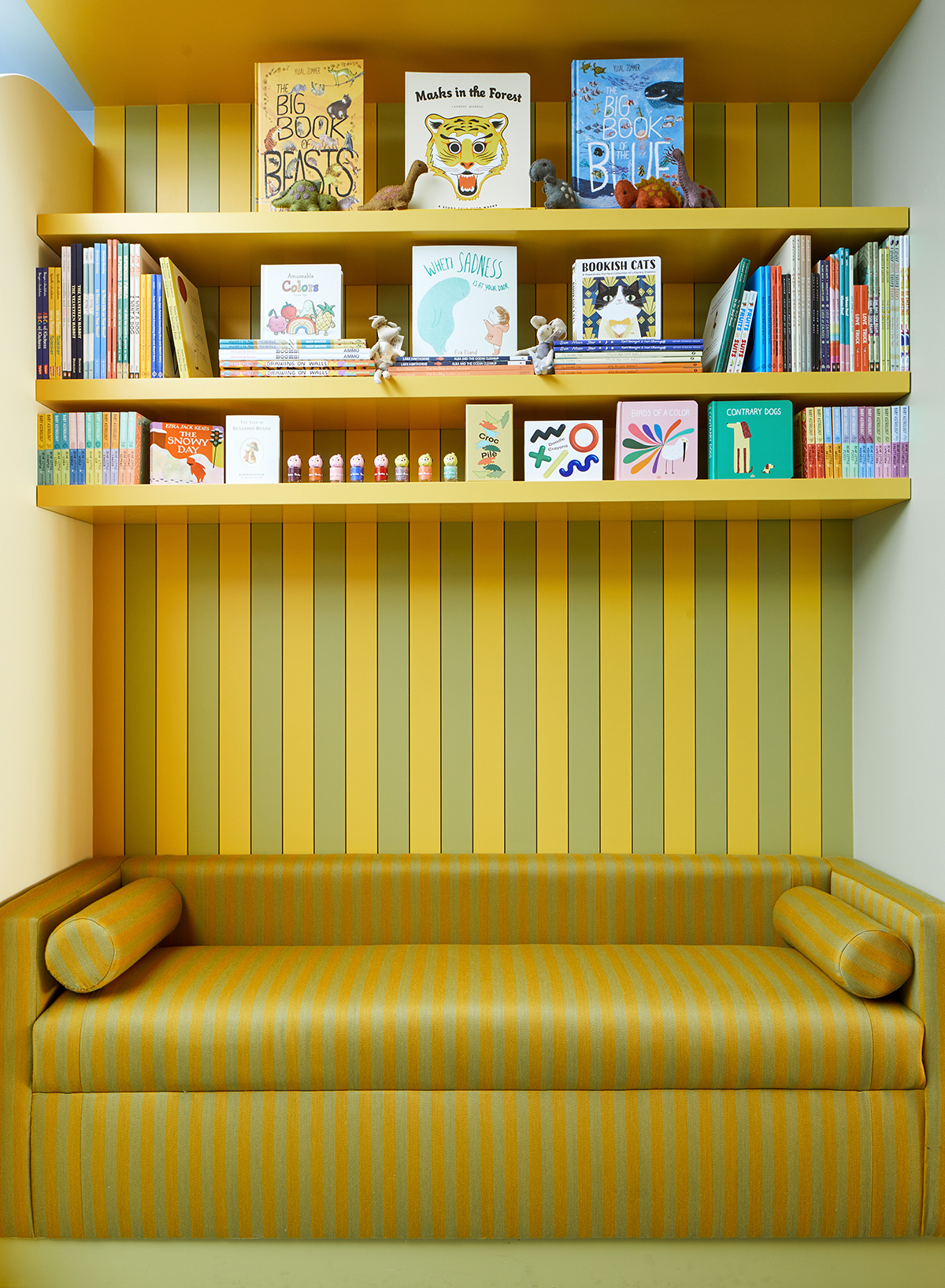 Dreams, a new lifestyle and concept shop opened last week in LA's Atwater Village neighborhood from creative entrepreneur Monica Navarro and spatial designer and artist Adi Goodrich, which they describe as "a place where reality becomes what you dream of." The Surrealist-inspired shop transitions through a series of different palettes as your move through the space, from warm peaches and terracottas to sky-blues, which also includes an oversized boulder painted Yves Klein Blue.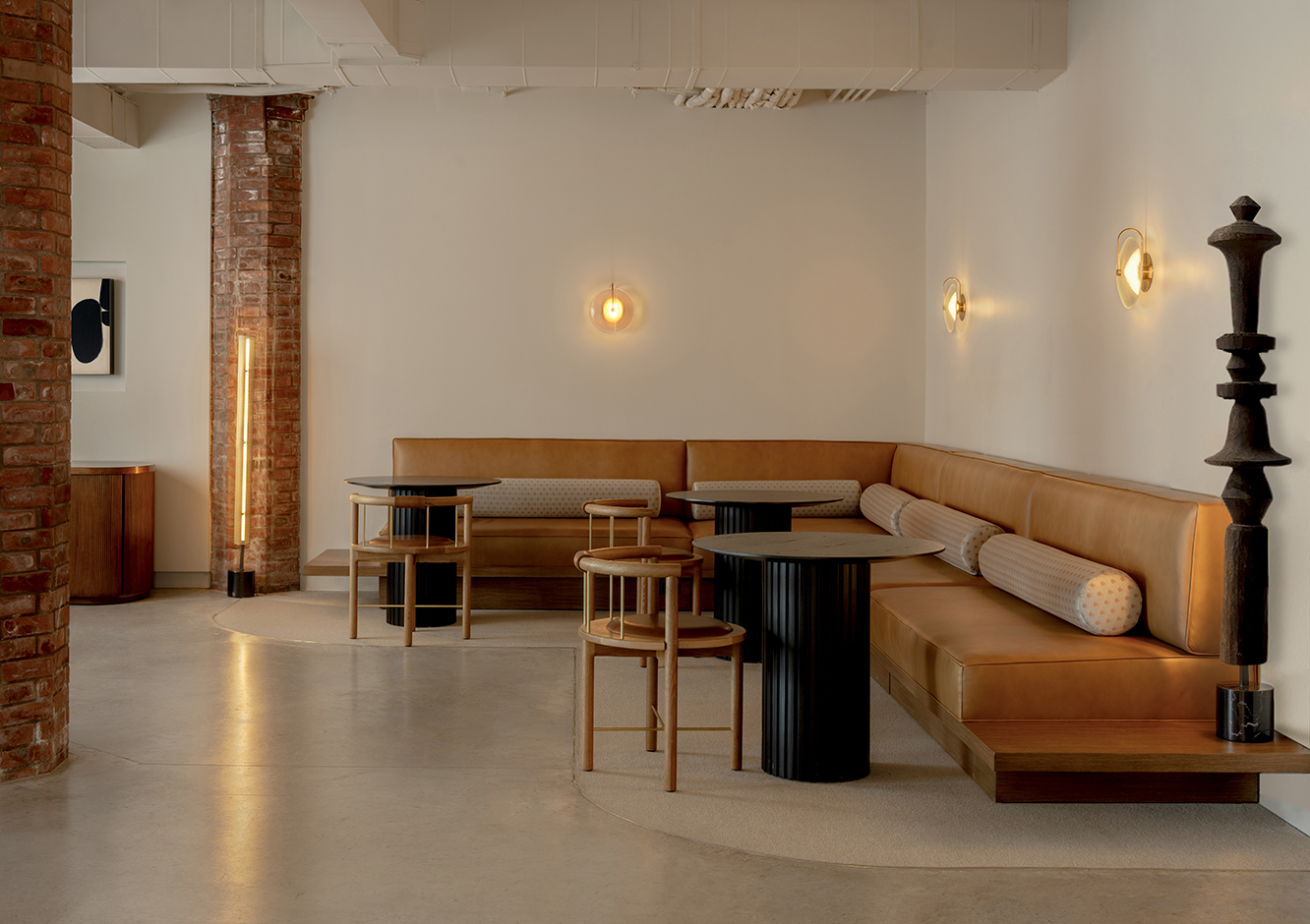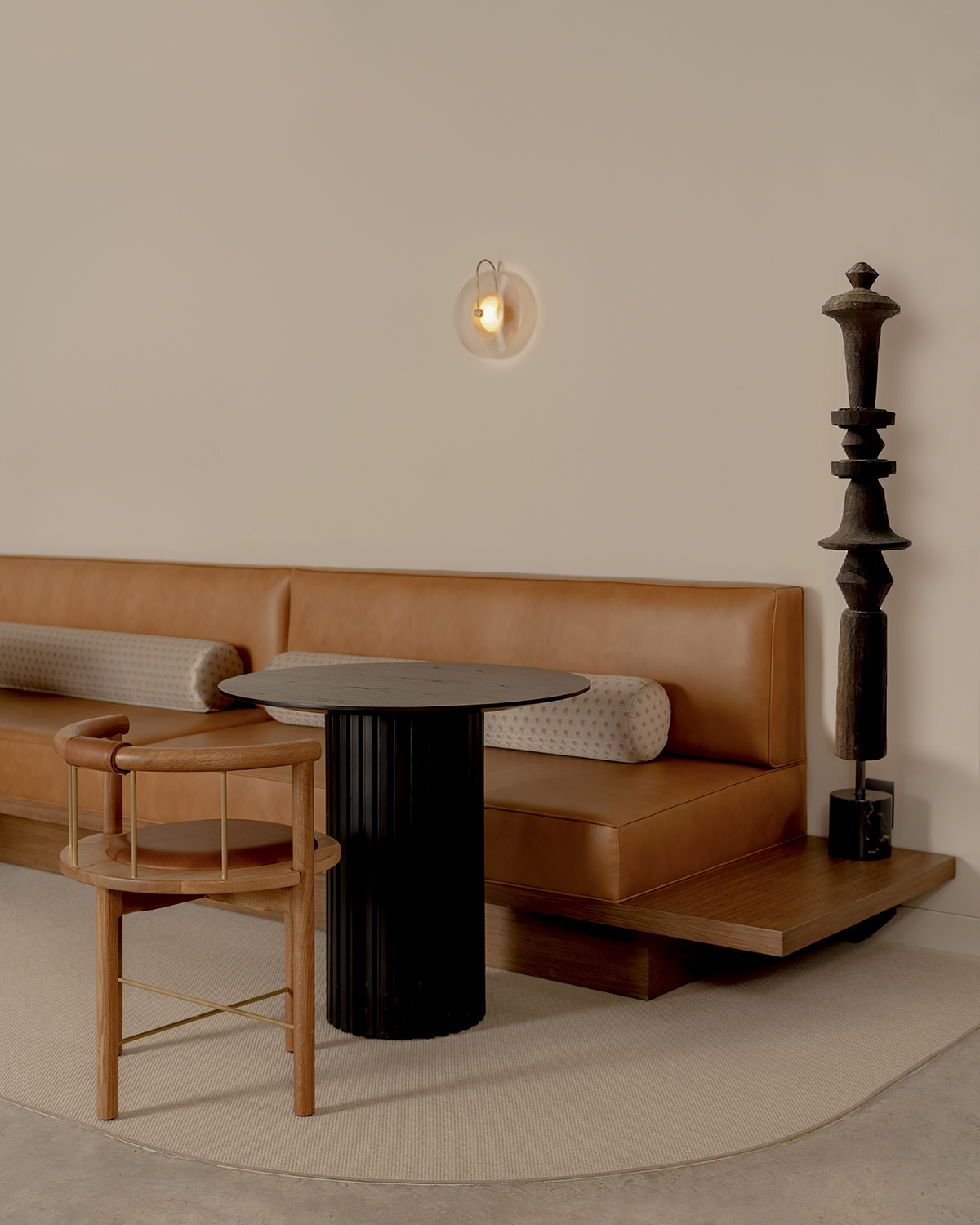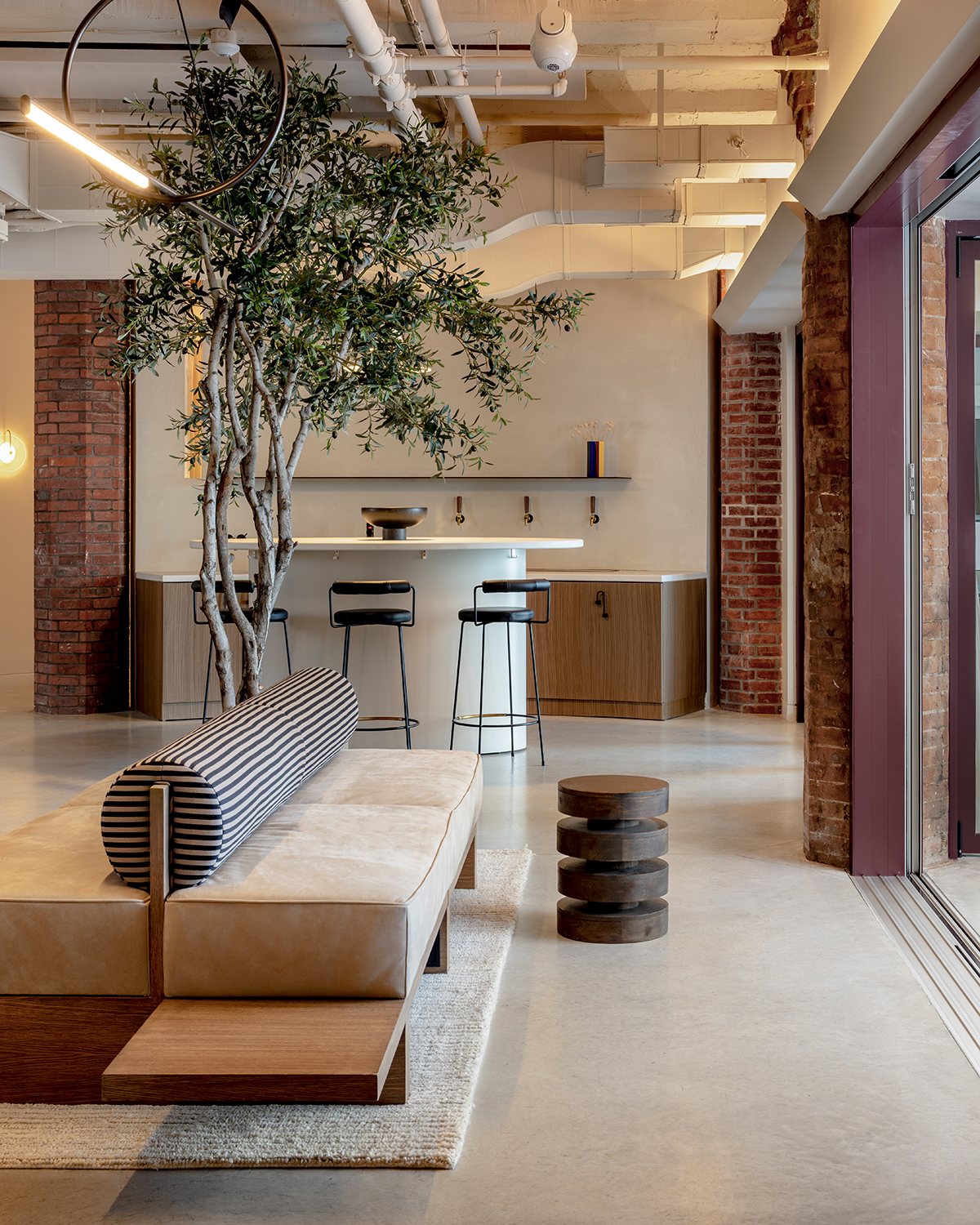 Sella Concept have designed a characteristically tranquil new office space in New York. The minimal, neutral-toned loft was created to accommodate the new "post-pandemic" style of flexible working, with a stocked bar and sofas in lieu of banks of desks.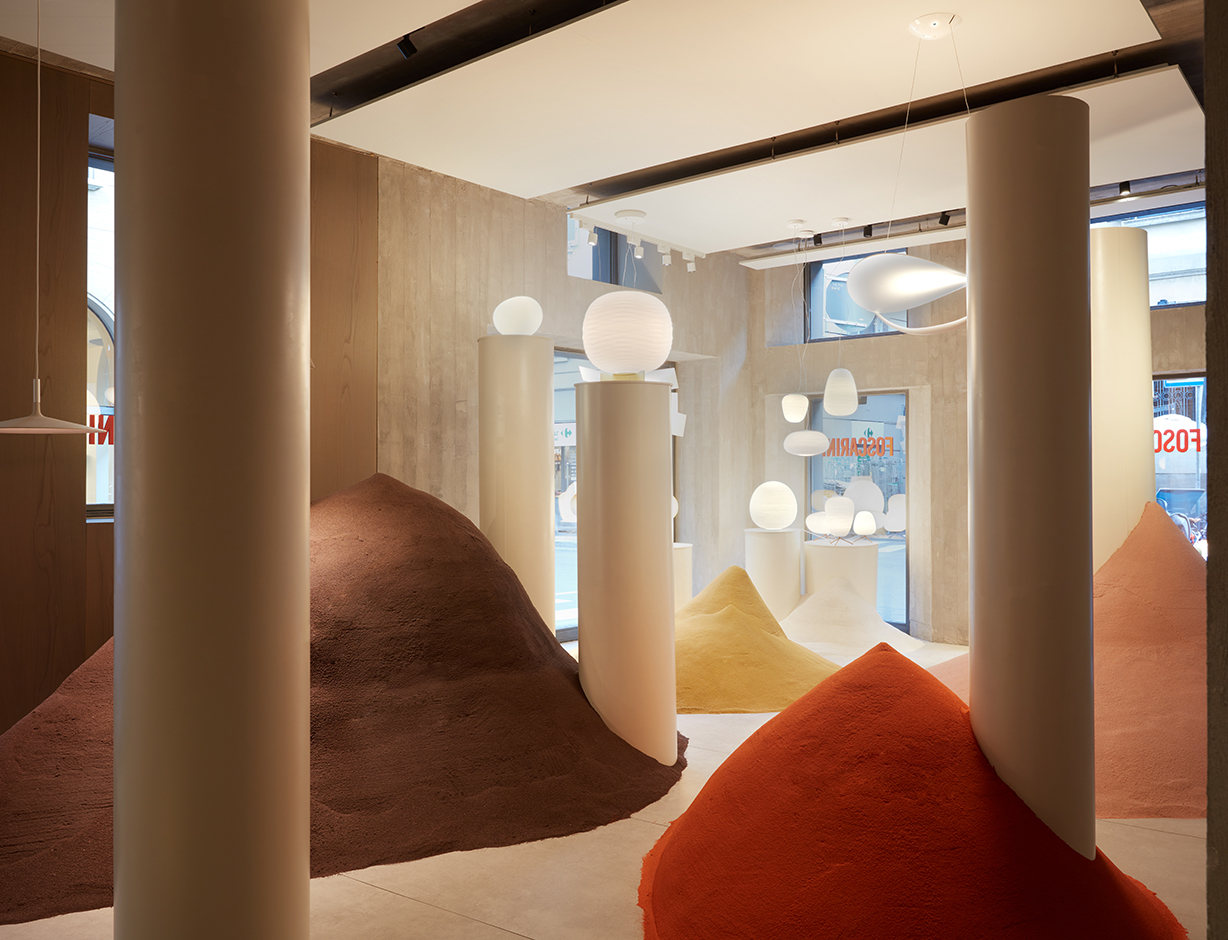 This time of year it feels like new showrooms are opening up every minute, but among the masses, the new Foscarini outpost in Milan stands out. Designer and Foscarini creative director Ferruccio Laviani dropped piles of multi-colored sand around the space, to a slightly surreal effect.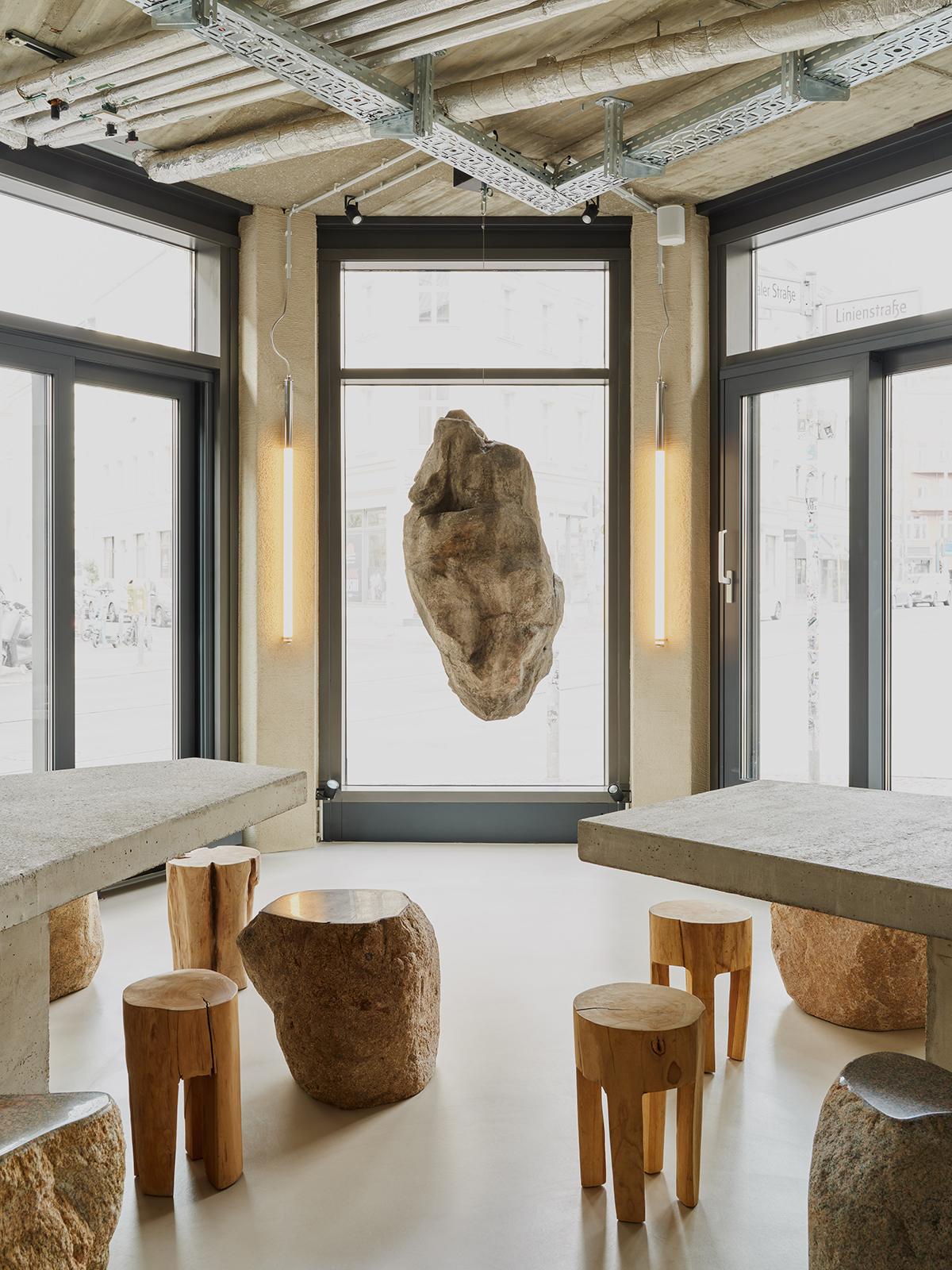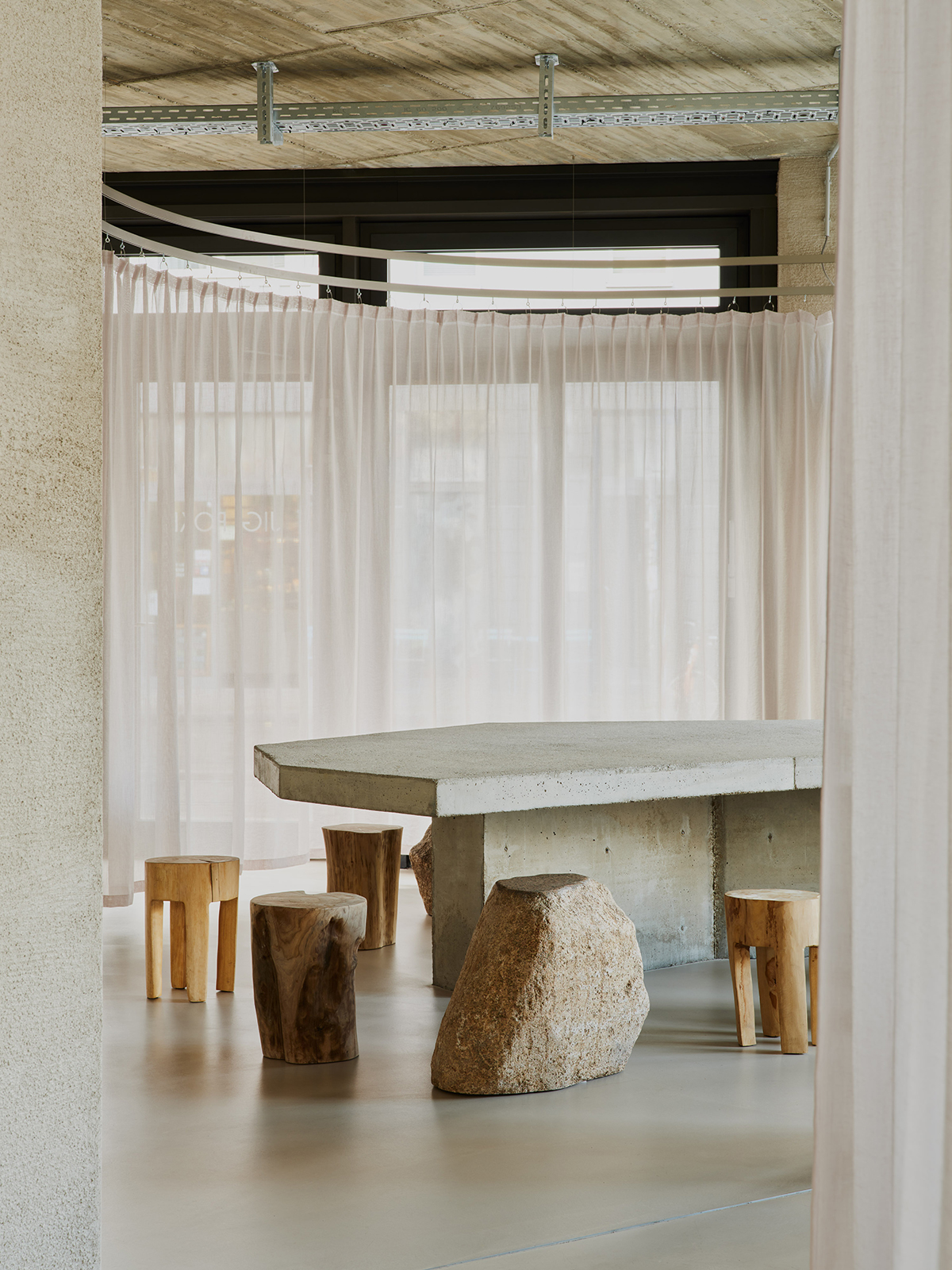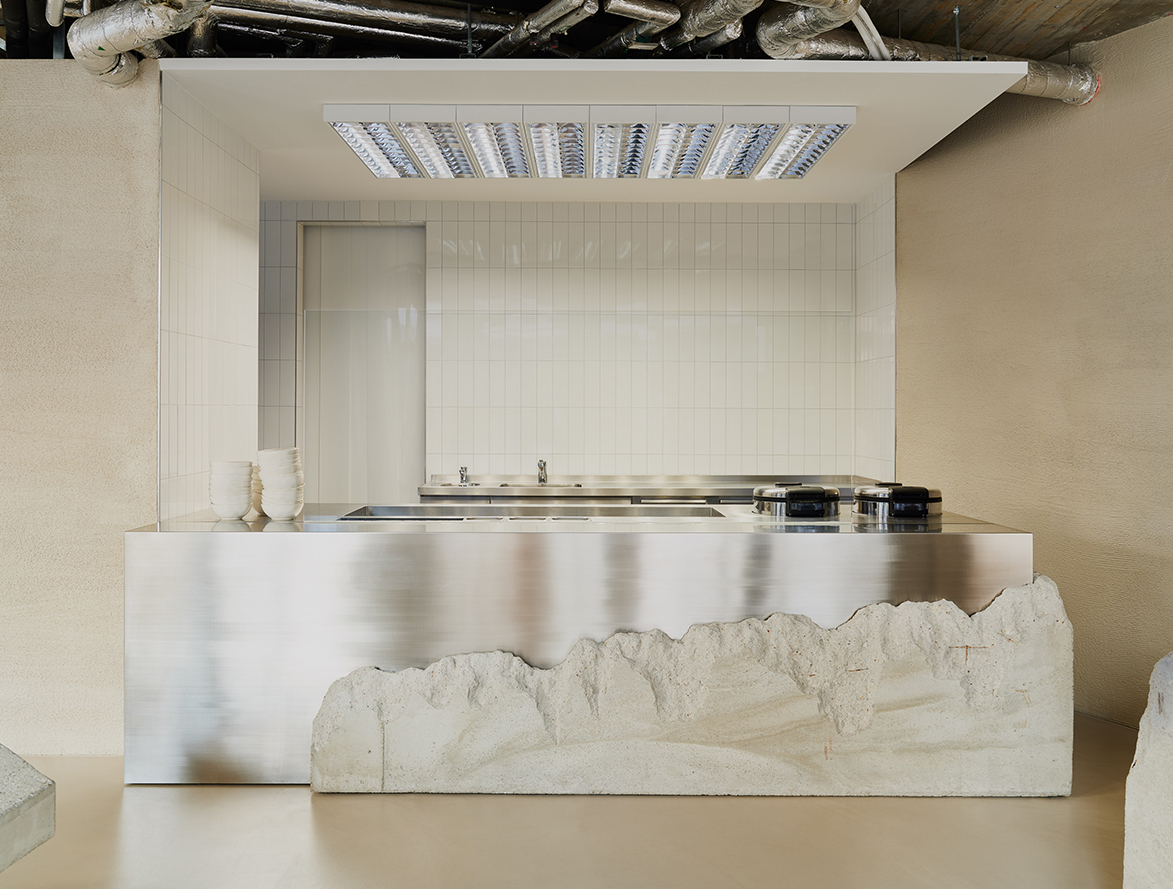 I'm really into the mix of rough concrete finishes, stones, and polished steel in this new poke restaurant in Berlin by Vaust Studio, which apparently was inspired by a photograph of a Hawaiian fisherman from 1907.