11.18.21
Win a $2,000 Credit For This Zwirner-Backed Site That Lets You Buy High-End Art in Your Pajamas
Even before we started reading harrowing articles about dealers at art fairs refusing to sell works to non-VIP collectors, we always thought of buying art as intimidating. If you can even get up the nerve to ask a gallerist about a piece you like, what if it's way out of your budget, and you feel silly? If you can afford it, how do you actually get the thing home? Sure, there are very good reasons for galleries to want to control how they sell work, and to whom; no artist wants their piece immediately flipped onto the secondary market, and sometimes artworks require the right context or site conditions. But there are also very good reasons why the new click-to-buy online marketplace Platform came along this summer and removed some of those barriers — by doing away with the inquiries-only model, it makes acquiring high-end art easy and transparent, so you don't even have to be a collector, much less a VIP, to shop it (interior designers take note!). And because it's backed by respected New York dealer David Zwirner — whose daughter Marlene and son Lucas are co-founders, alongside e-comm veteran Bettina Huang — more than 70 major galleries so far have agreed to bring their rosters to the table, which sets it apart from previous online purveyors.
Platform offers 100 original works each month, by represented artists ranging from Lily Stockman to Erin O'Keefe to Kalup Linzy, at prices ranging from $1,500 to $50,000. As of today, it also debuted the first in a new series of limited-edition prints, though they're meant less as bargains and more as a way to bring bigger names into the fold — like Marcel Dzama, whose just-launched trio of lithographs cost $2,500 each, or Neo Rauch, who's working on a future edition. "The experts on my team and at Zwirner make sure the art is sought-after and interesting and desirable," says Huang. "And a lot of our artists have created works specifically to sell on Platform, whereas if you try to buy their work from a gallery, there's a wait list — there's nothing available." Works sell out on Platform, too, but as long as you're there early, you have just as much of a shot at buying them as anyone else, which is precisely the point. "The average person hasn't even thought about how to buy art because they've been so left out of the process," says Huang. "With Platform, it doesn't feel like rocket science."
We're making it even easier by giving you the opportunity to win a $2,000 shopping credit to the site. Enter the giveaway here between now and next Thursday, and by the end of the month, you could have a piece like the ones you see below hanging in your living room.
THIS GIVEAWAY IS NOW CLOSED. THANK YOU FOR ENTERING!
By entering, you agree to join the mailing lists of Platform and Sight Unseen, but you can unsubscribe at any time. Click here to read the official rules.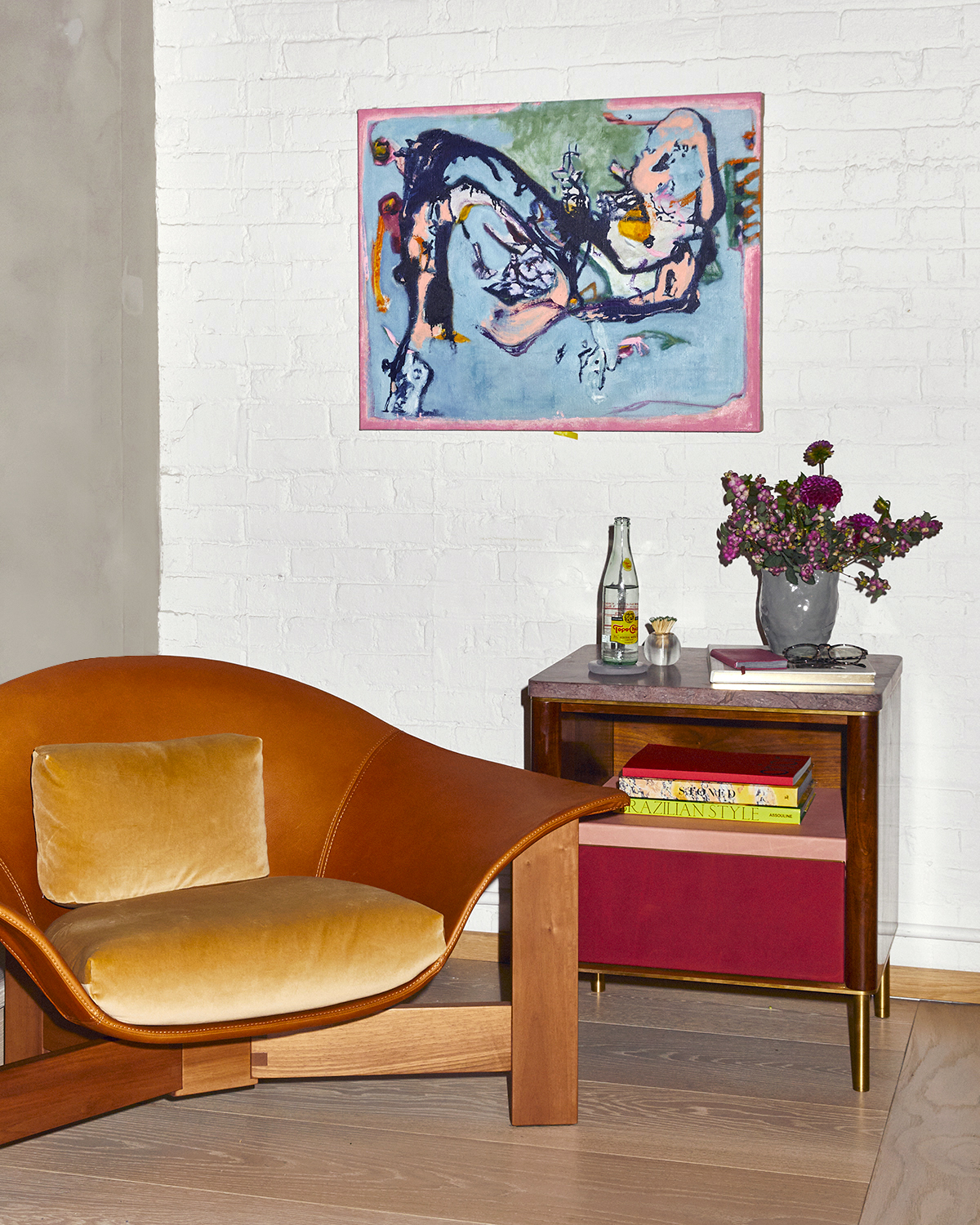 Sarah Dwyer, Cythera, 2021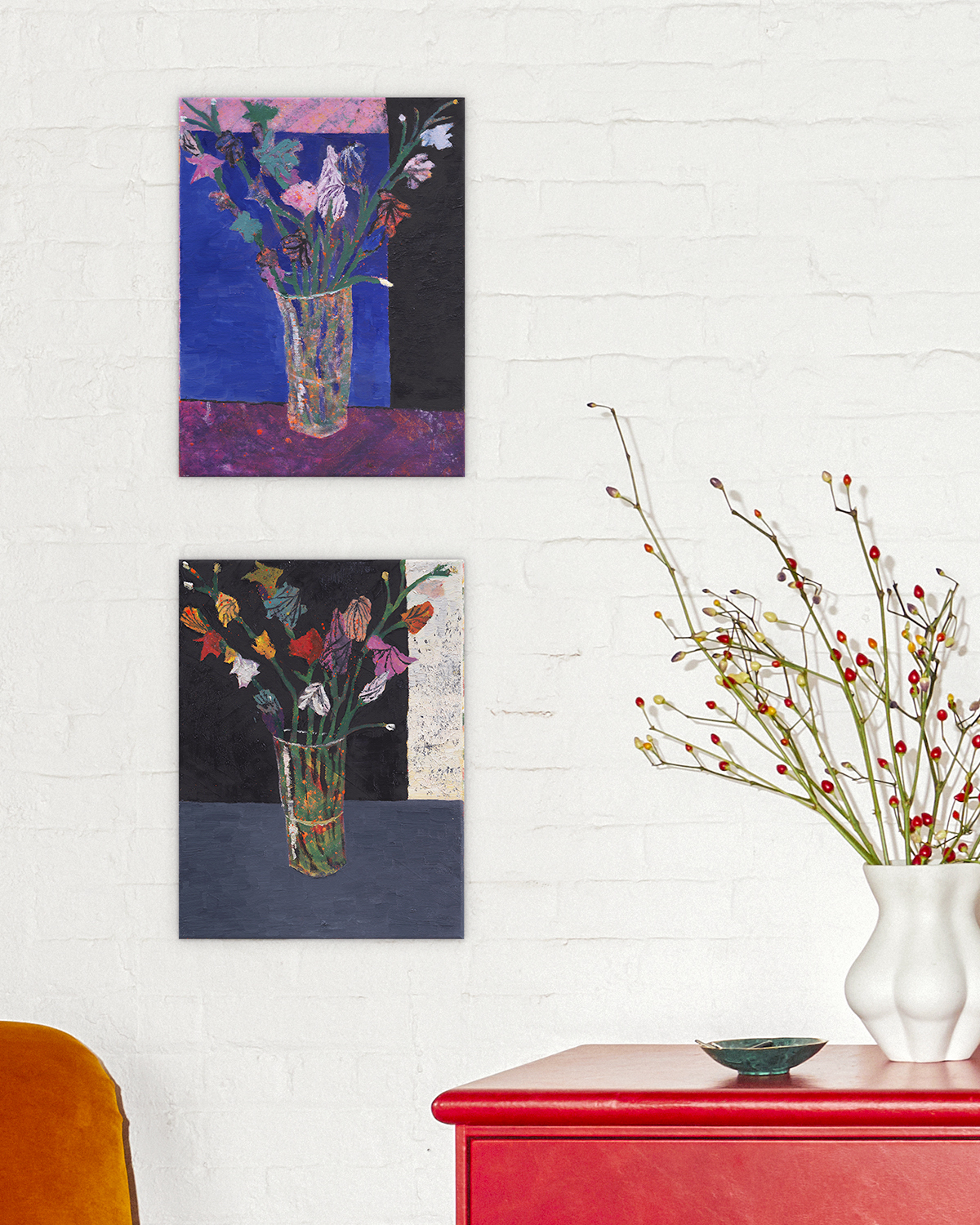 From top: Tom Anholt, Berlin Flower IV, 2021; Tom Anholt, Berlin Flower II, 2021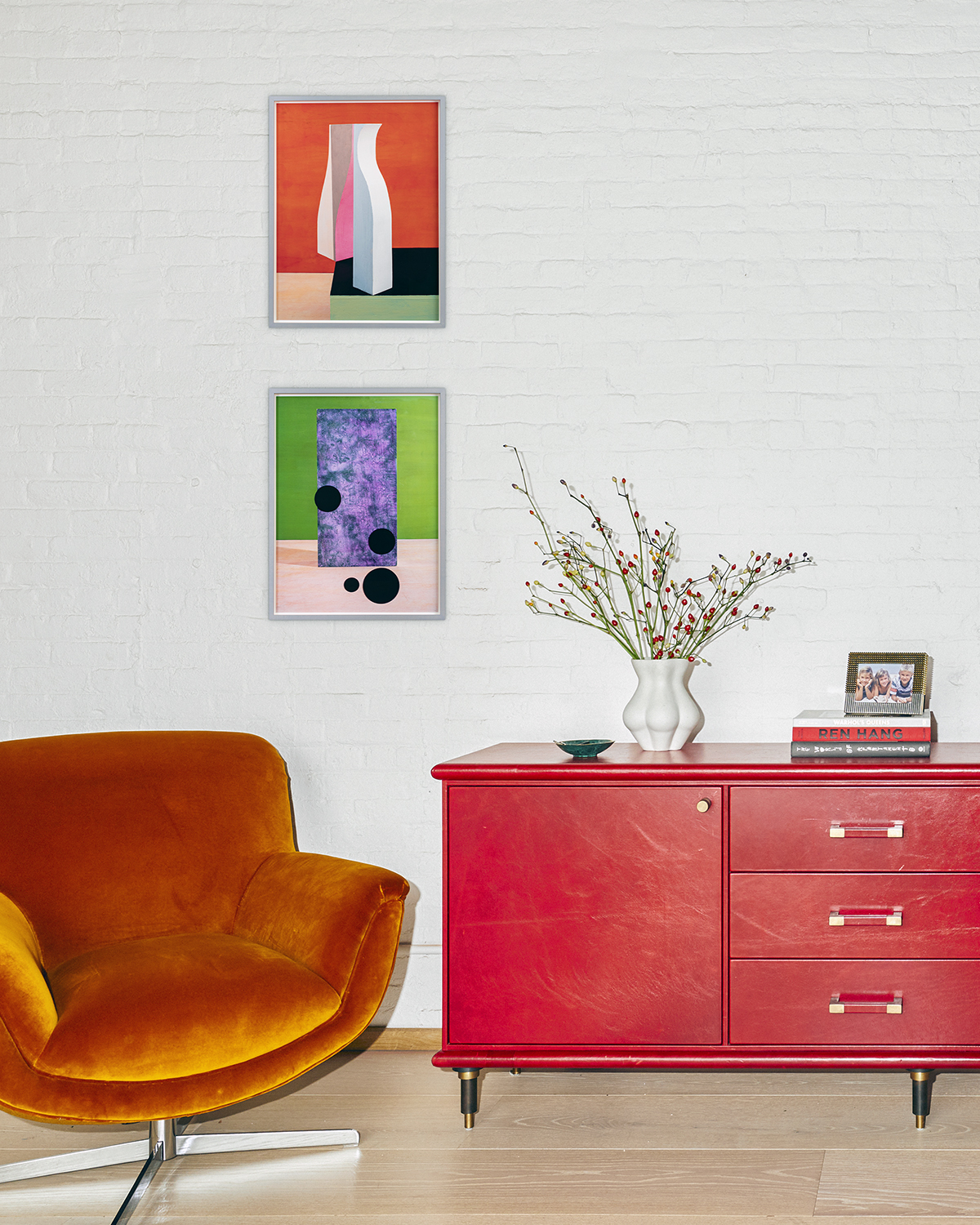 From top: Erin O'Keefe, Leaning and Standing, 2021; Erin O'Keefe, Circle Circle Ellipse Ellipse with Purple Block, 2021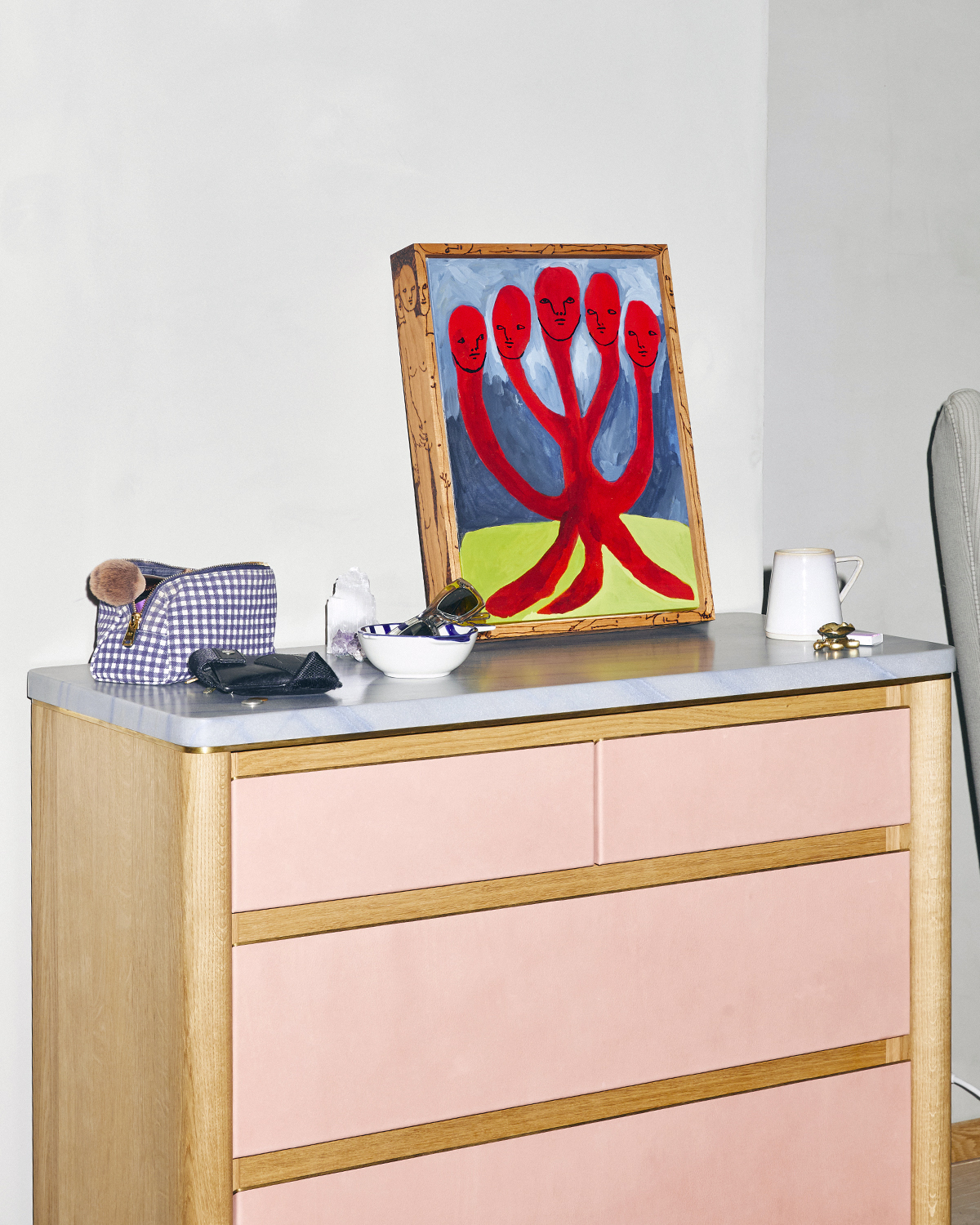 Emma Kohlmann, A candelabra on a dark night, 2021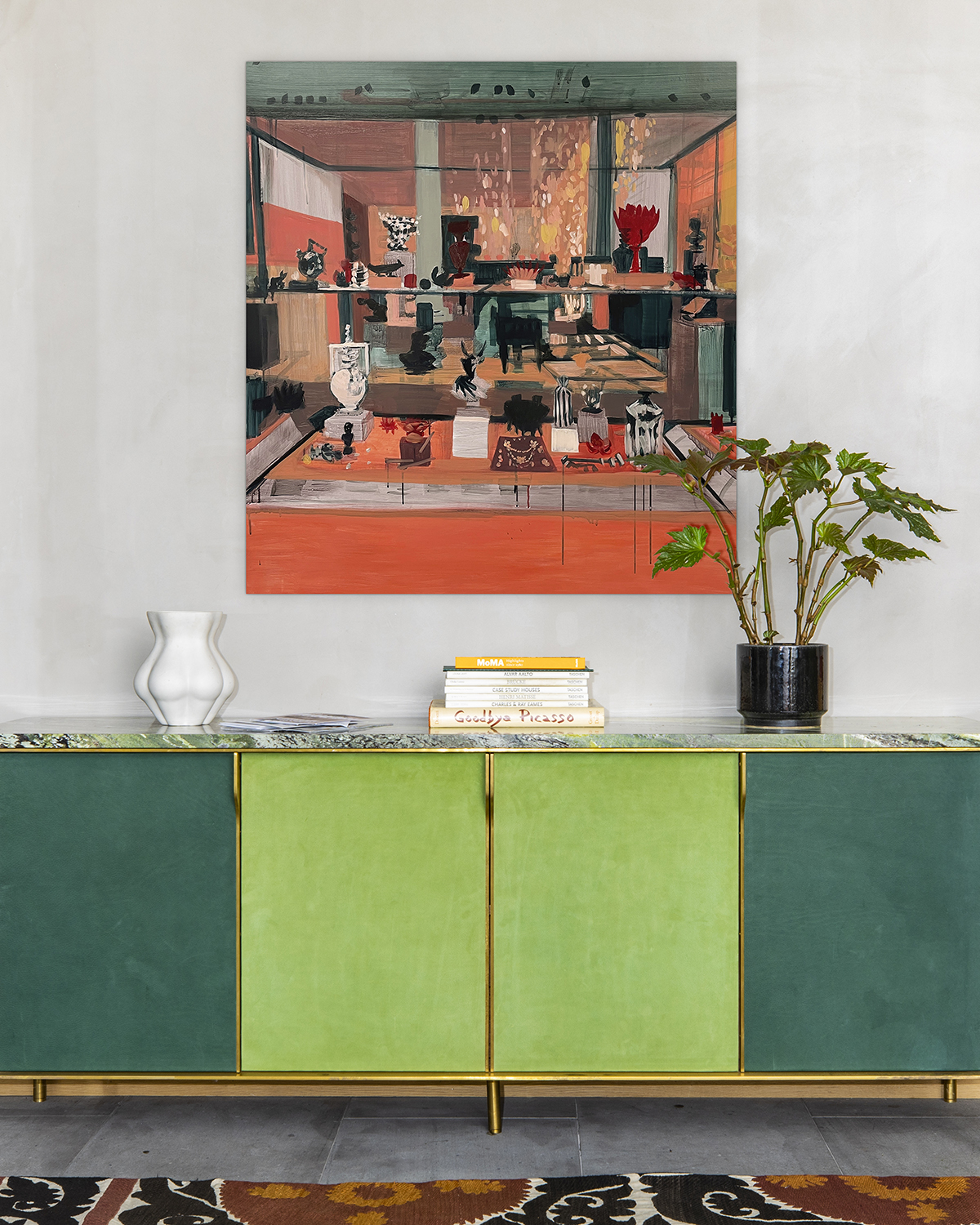 Elizabeth Schwaiger, Turning Them to Stone, 2021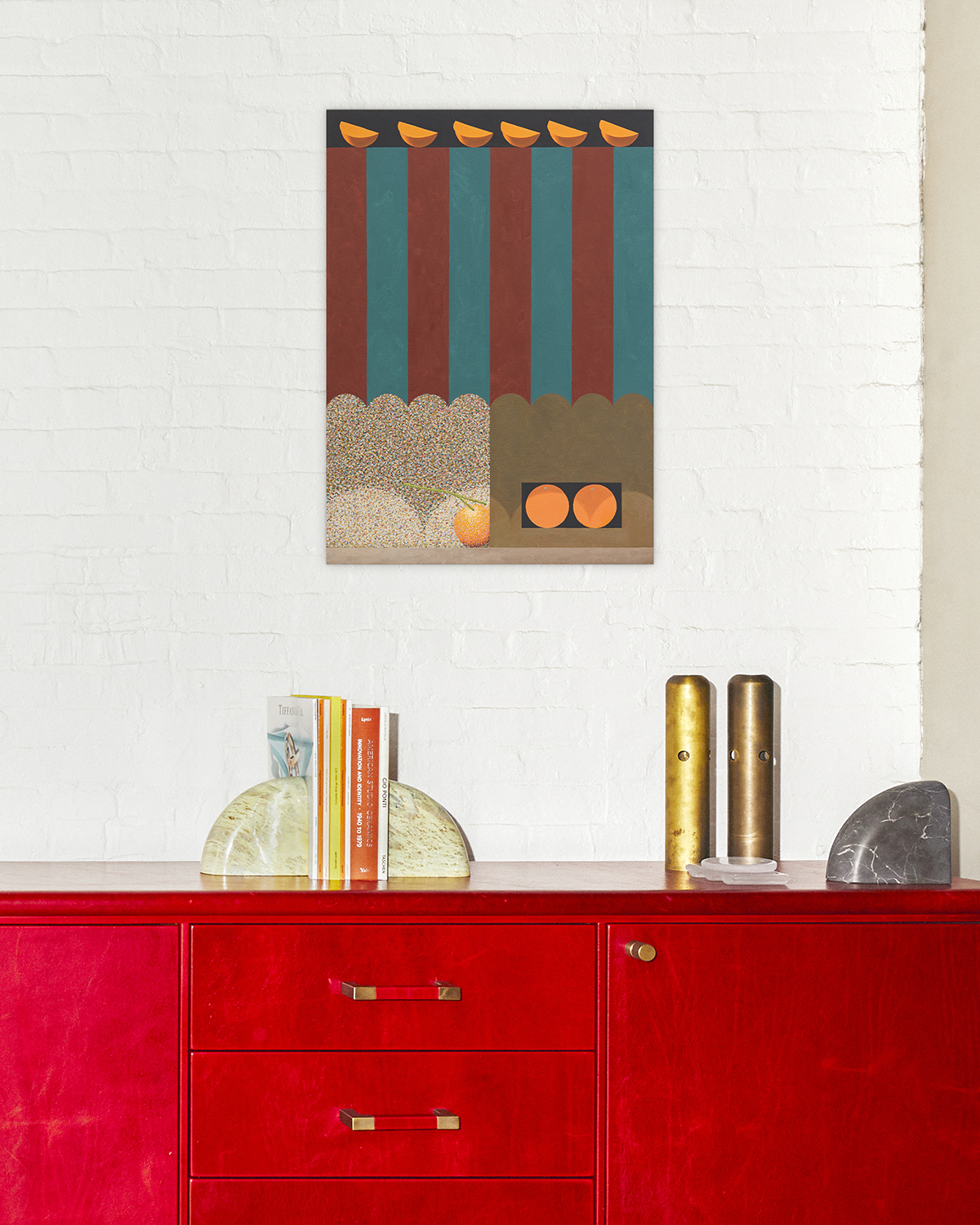 Graham Anderson, Untitled, 2021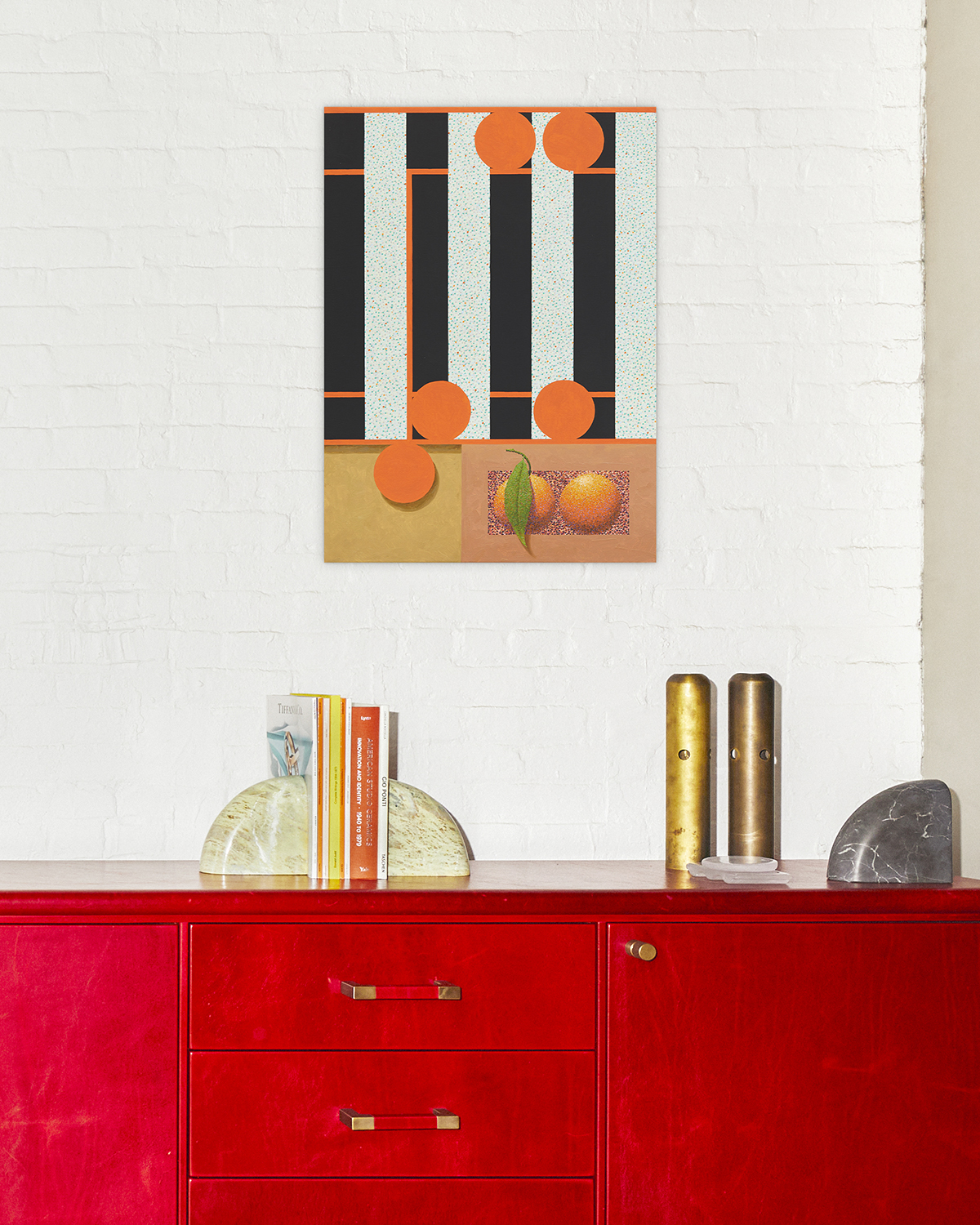 Graham Anderson, Untitled, 2020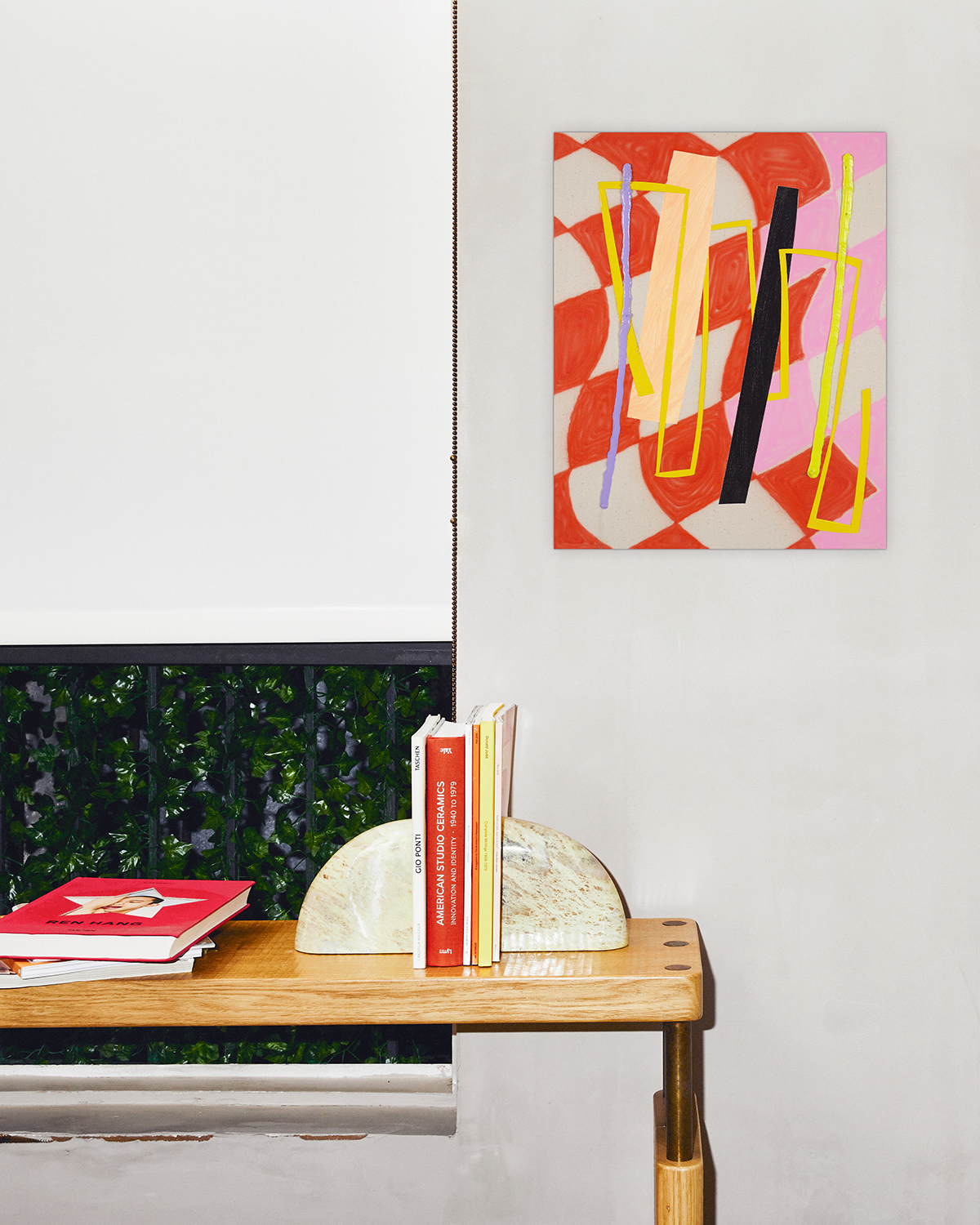 Trudy Benson, Space III, 2021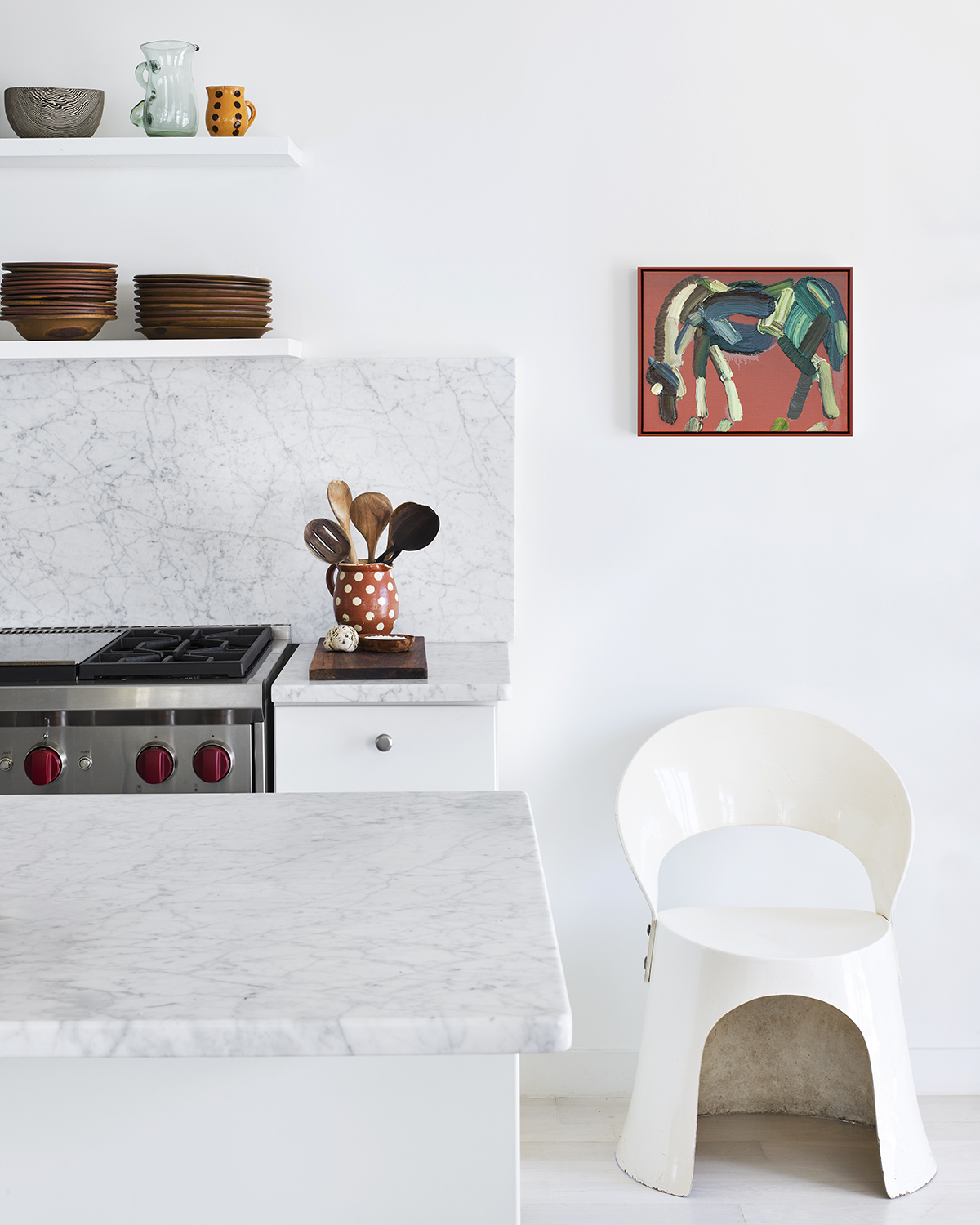 Andy Woll, Velasco, 2021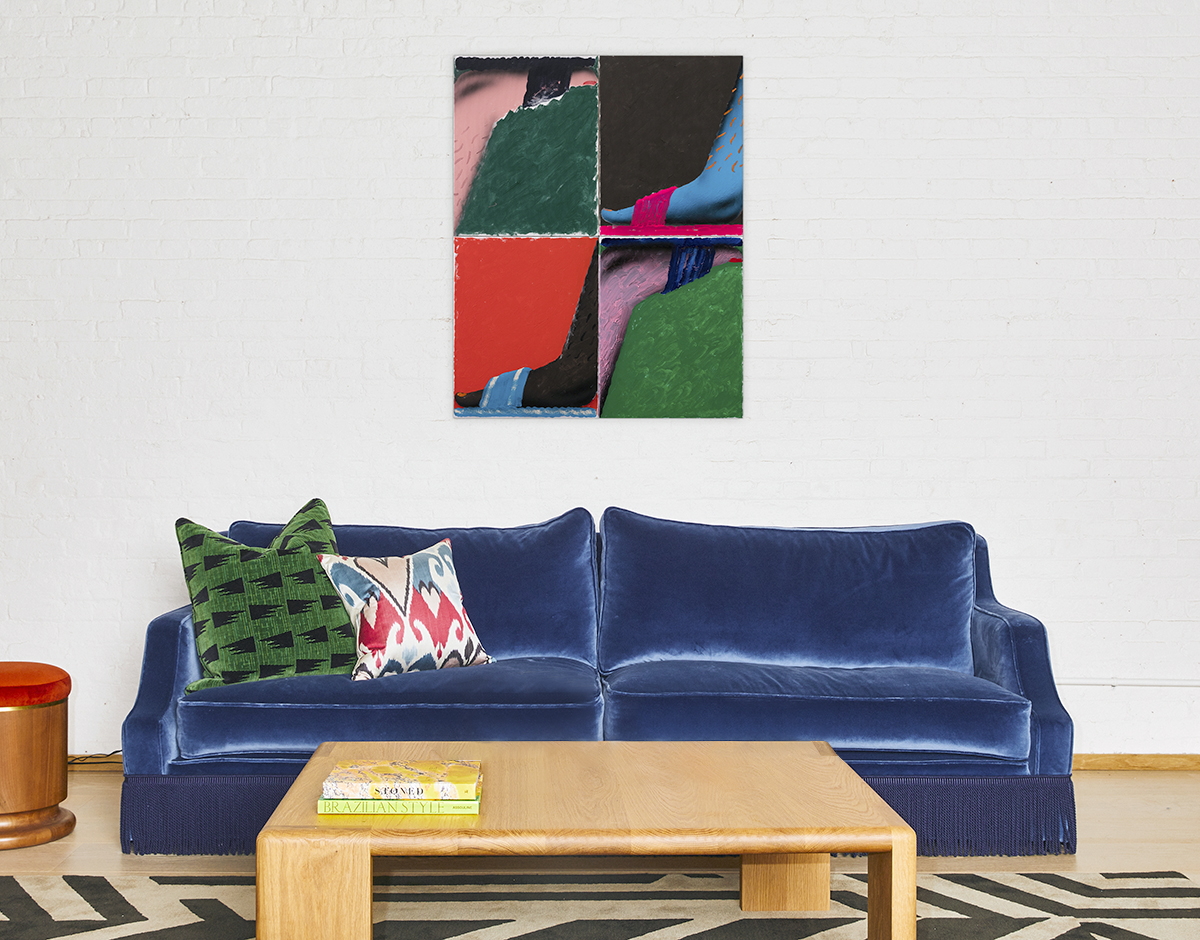 James English Leary, Kouros Feet (Green, Brown, Red and Green), 2021