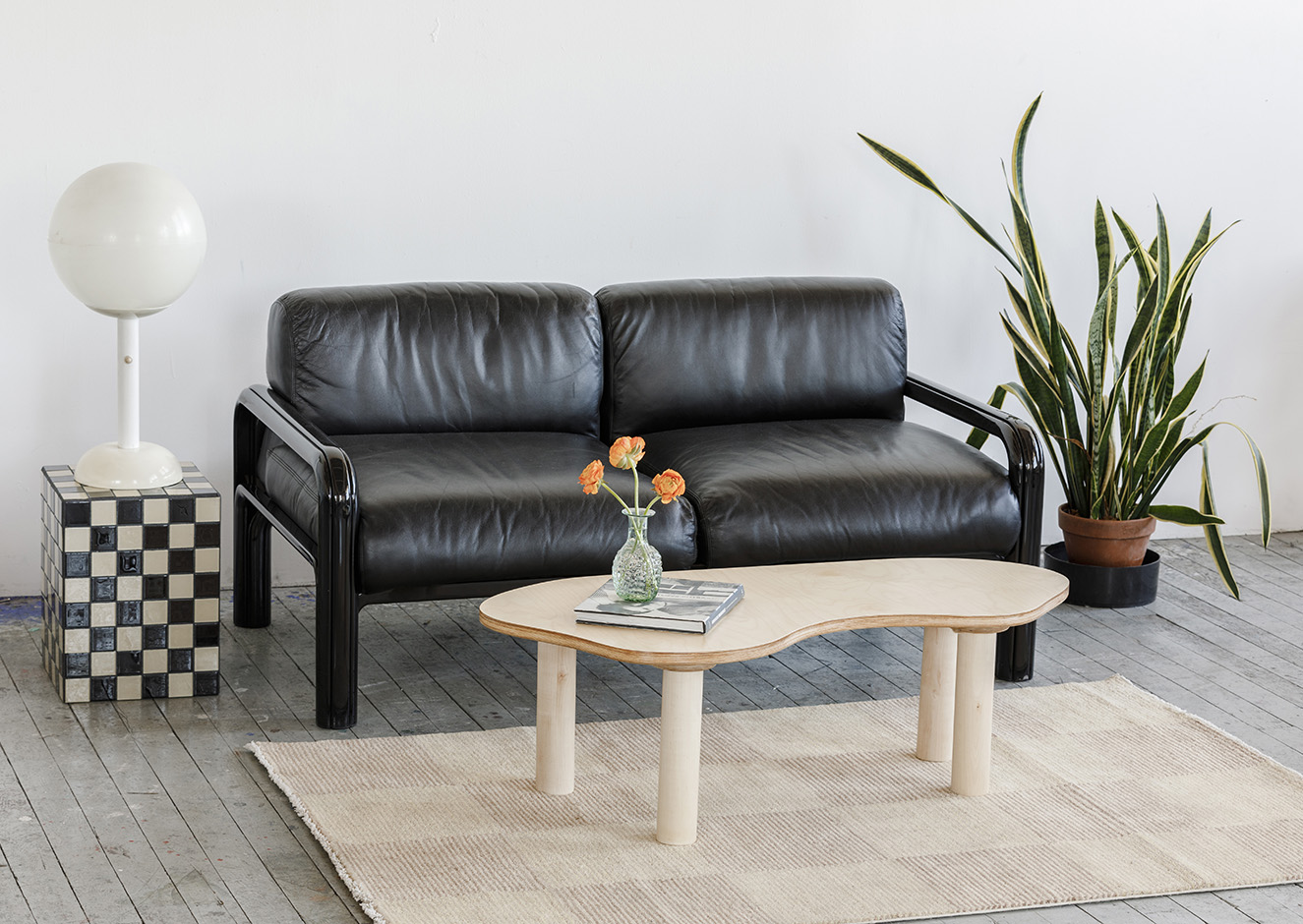 A weekly Saturday recap to share with you our favorite links, discoveries, exhibitions, and more from the past seven days. This week: a pop star's Melbourne home that's genuinely to die for, the return of a beloved LA exhibition, and a flat-pack wooden table that looks like an Aalto left out in the sun (above). 
Interiors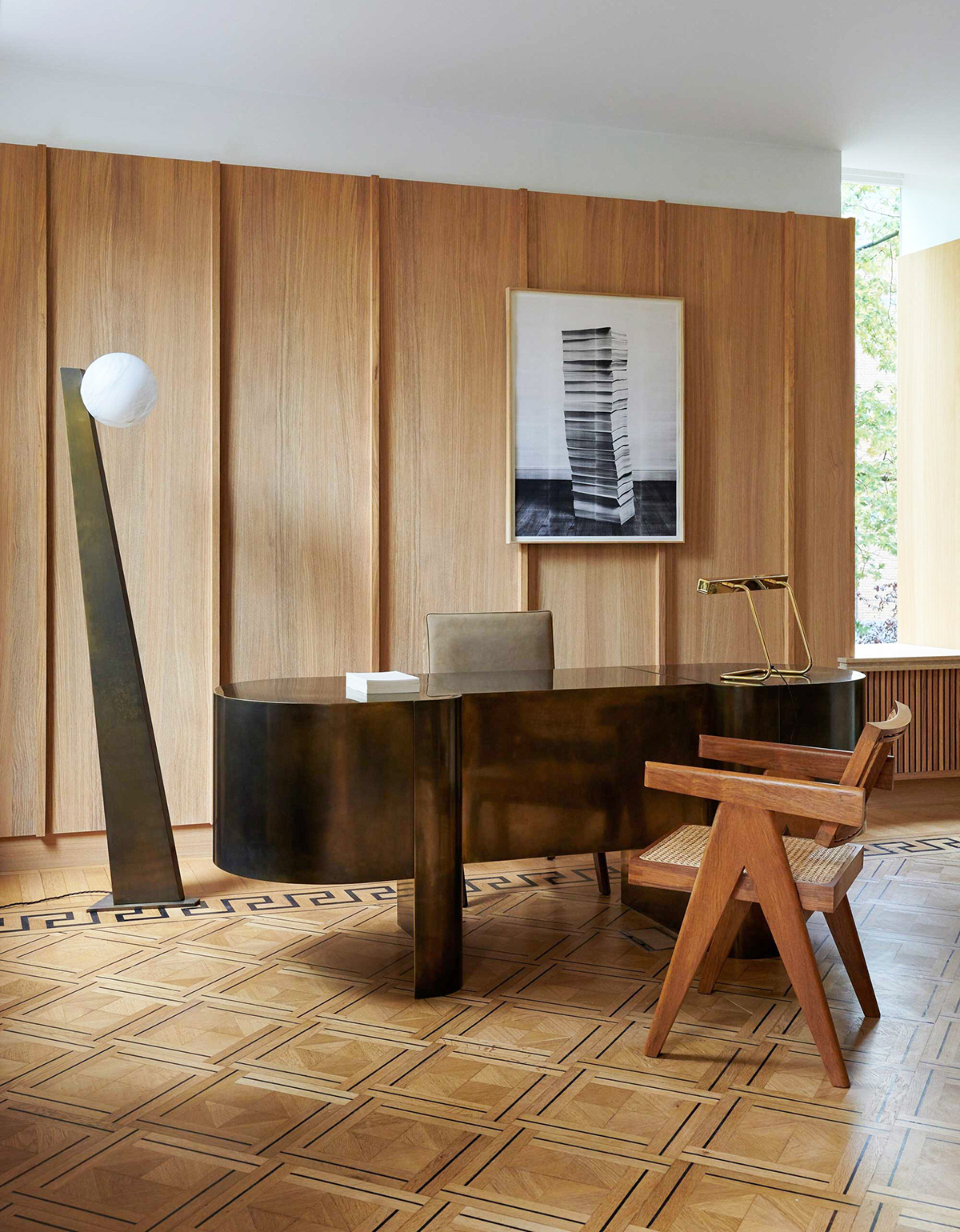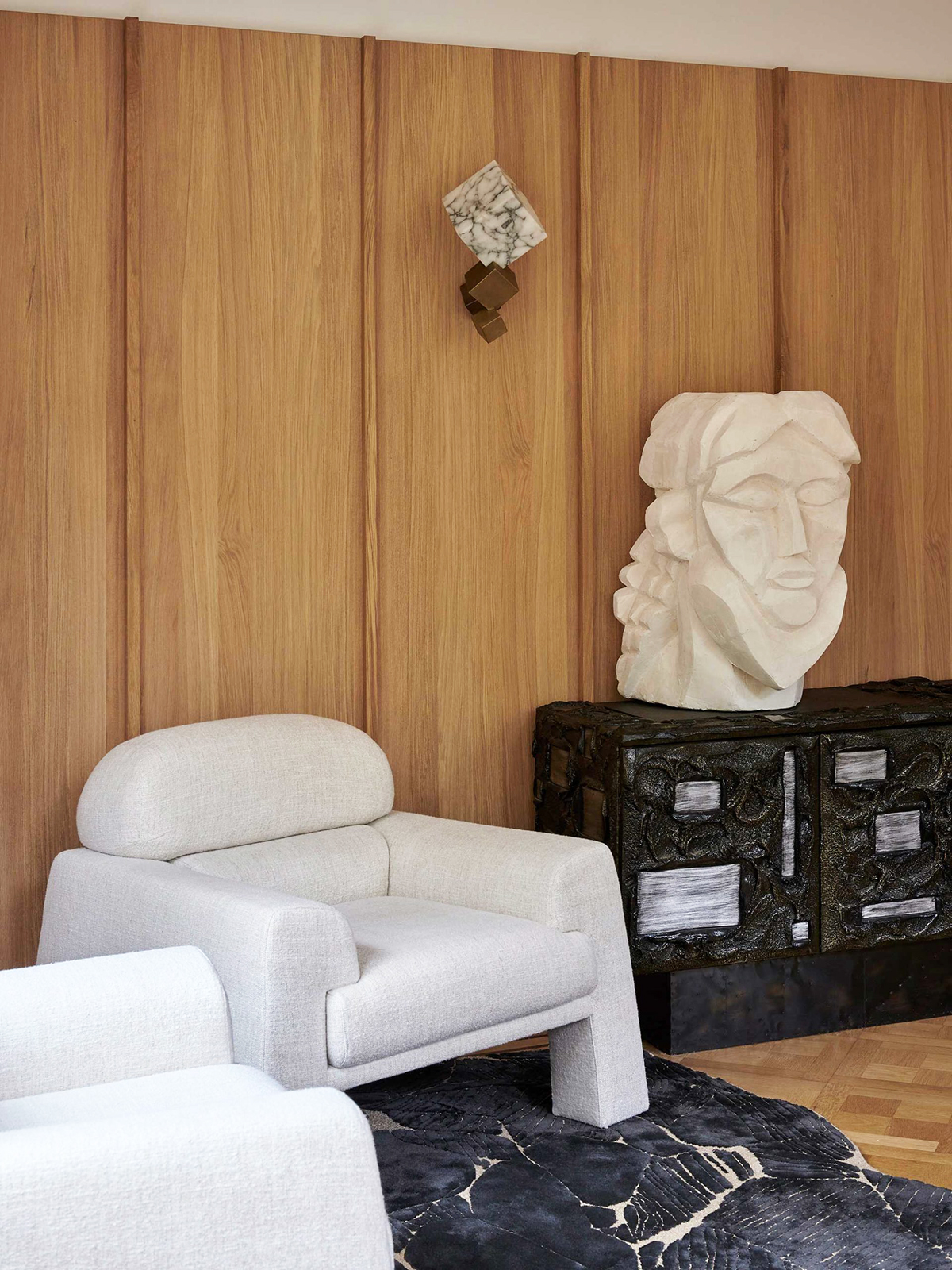 Until a few years ago, I had always associated wood-paneled walls with suburban basements from the '90s, but a number of projects I've come across lately have warmed me to the old-school finishing (see: our recent story on French designers Hauvette & Madani). This renovated office by Framework Studio, in an historic building in the center of Amsterdam, definitely makes the case for all-wood walls, especially when paired with equally monumental pieces like a custom brass desk from Patrick Parrish Gallery, that crazily textured Paul Evans sideboard, and Greek God-esque sculpture by artist Florian Tomballe.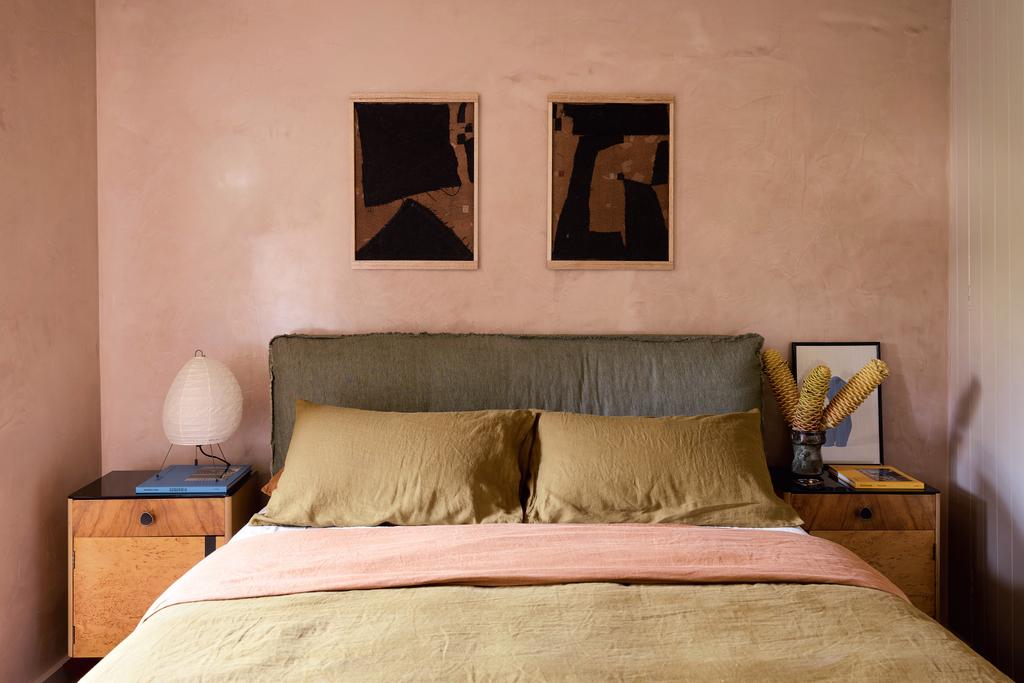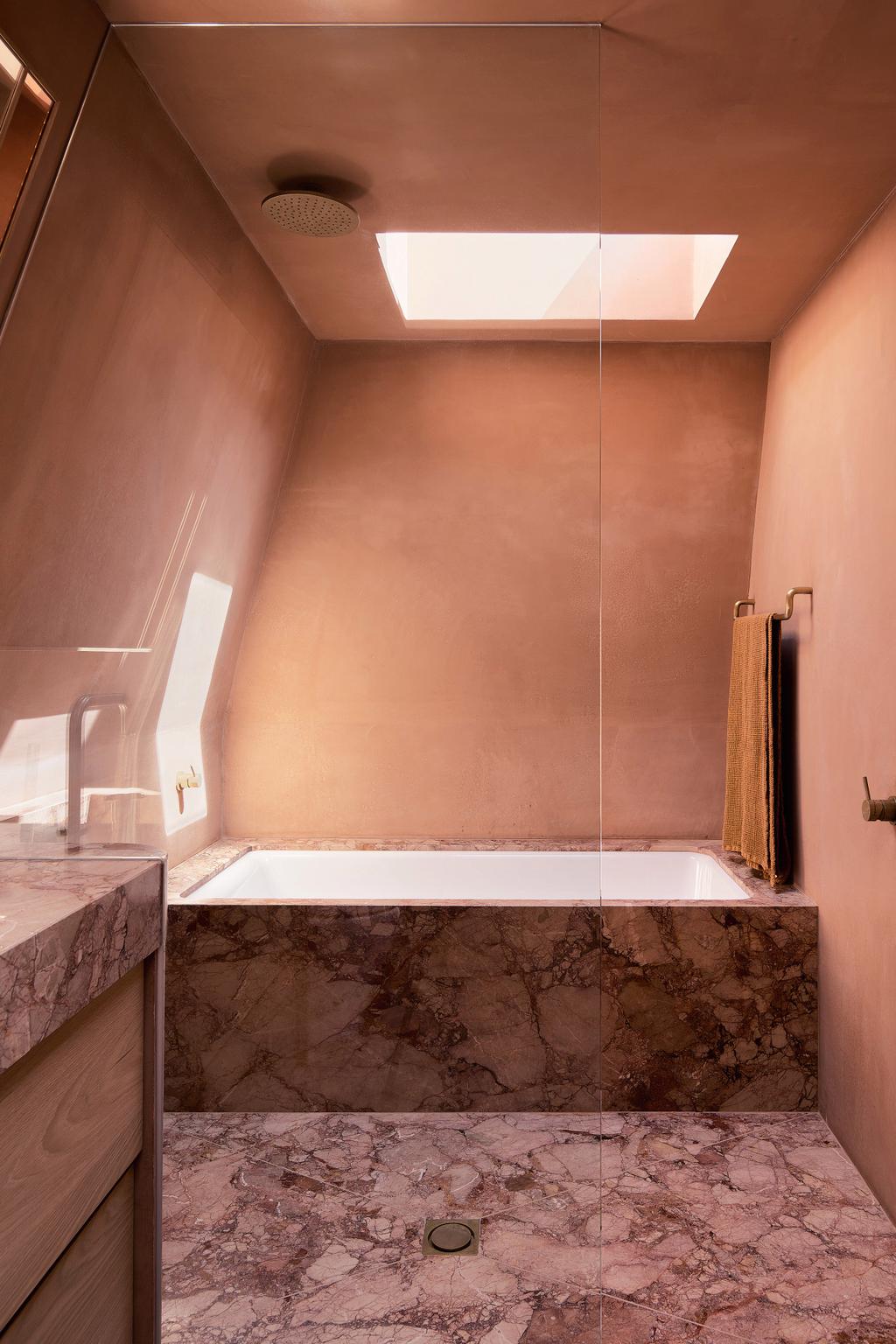 We won't pretend that Troye Sivan didn't occupy an integral part of our Summer '19 beach playlist, so we're glad to see those breezy vibes extend to his Flack Studio-designed Melbourne home. Set in a 19th-century racquetball court, there are tons of great details: Tobia Scarpa, Castiglioni, and Sottsass lighting; a Patricia Urquiola Shimmer table for Glas Italia; a Moroccan glazed tile backsplash in the kitchen; and a dreamy peach bedroom and bath with floor-to-ceiling cloudy Venetian plaster. We stan!
Discoveries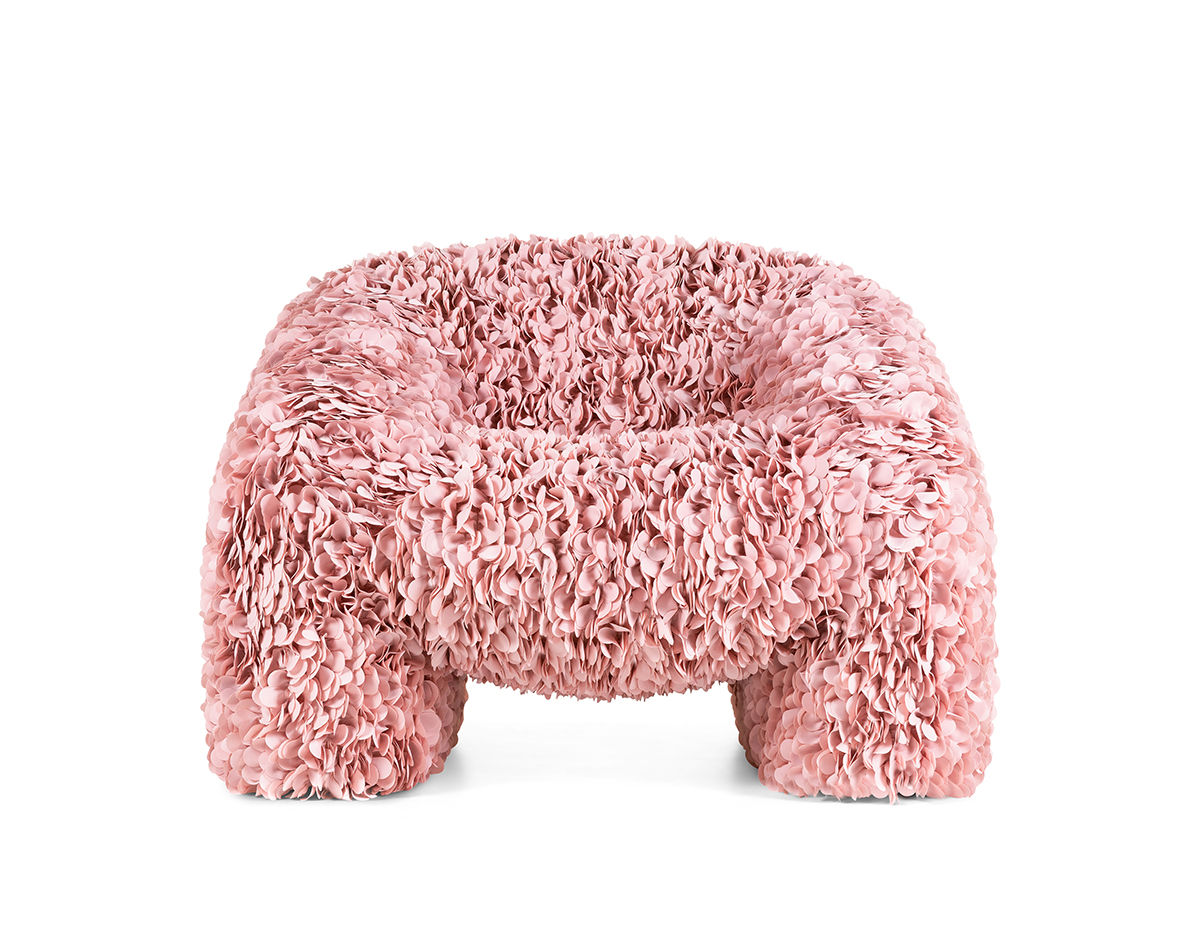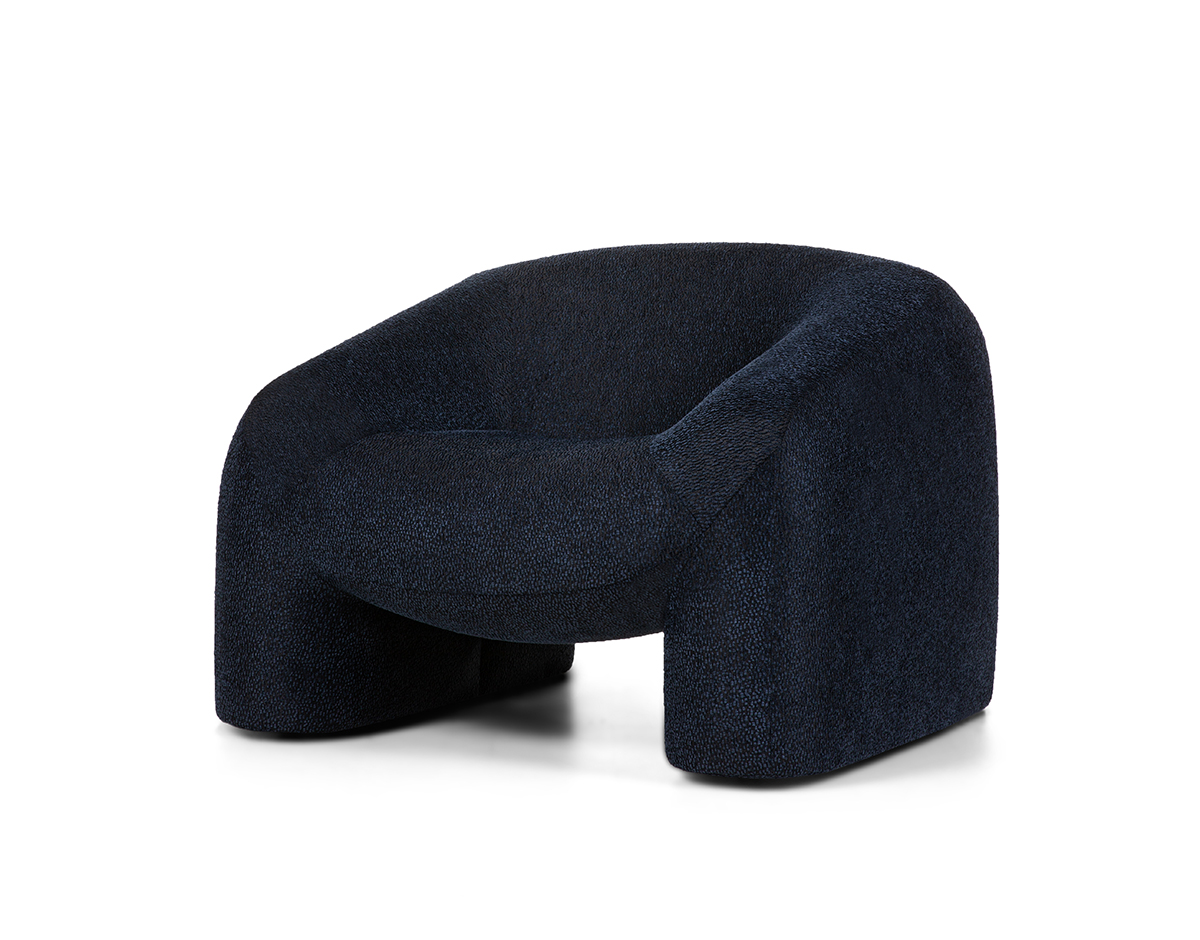 The logical conclusion to the wave of mid-pandemic rendering projects has finally arrived in the form of the Hortensia armchair by MOOOI. Born as a digital rendering by 3D artist Andrés Reisinger & textile designer Júlia Esqué, the pair first attempted to self-produce the viral chair but found that creating the 30,000-or-so fabric petals required to bring it to life was out of their remit. Enter MOOOI, who provided the production capability to produce the chair et voila! The Hortensia lives. We especially love the more muted blue shown here.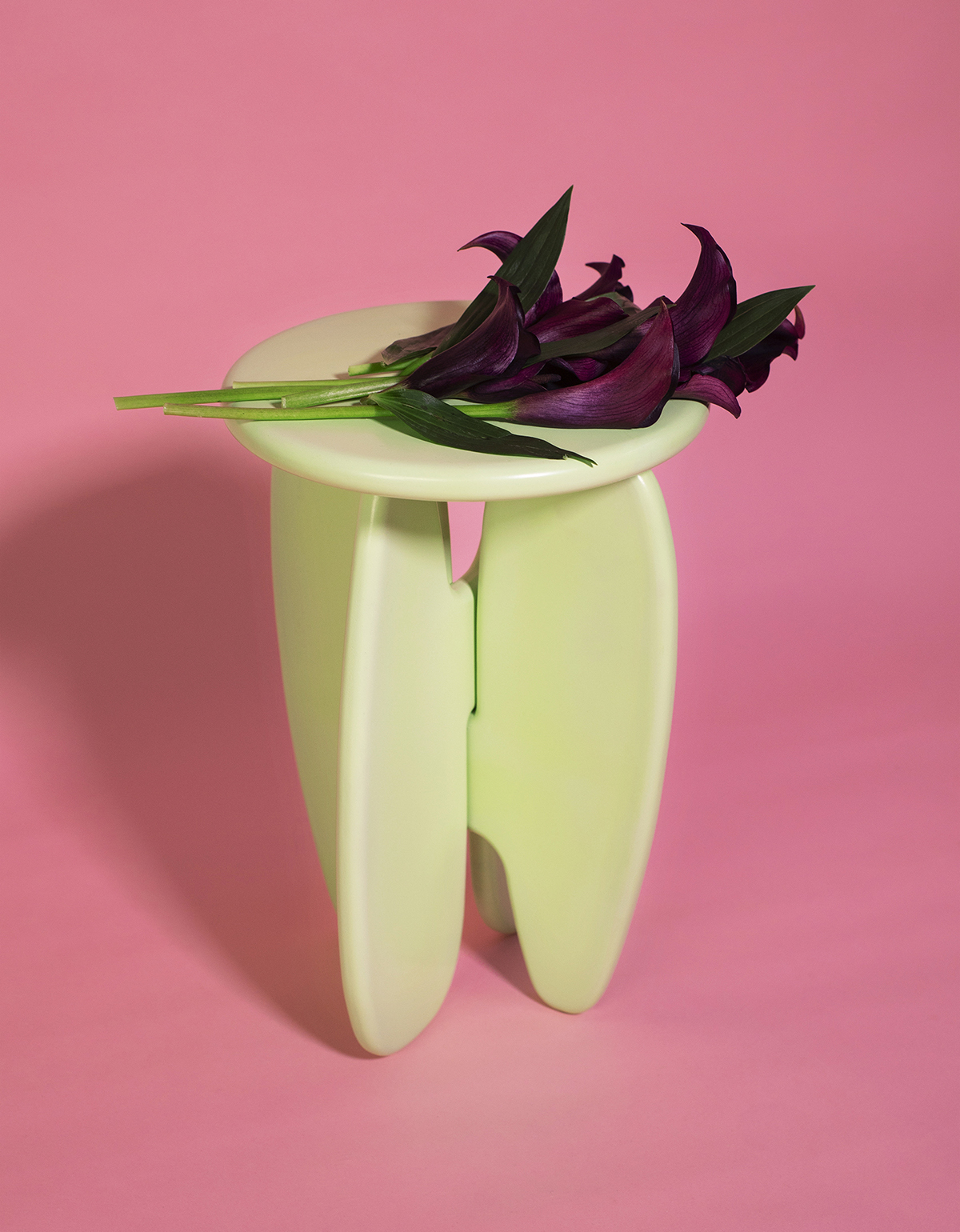 We love a clever bit of joinery, so when we came across Copenhagen-based Five Seven Studio's new Elephant Tables, it was totally up our alley. Made of two interlocking H-shaped pieces and a round tabletop, the design was inspired by elephant ears (obviously) as well as these 'jetpack' floatation devices they give to children in Sweden (less obviously).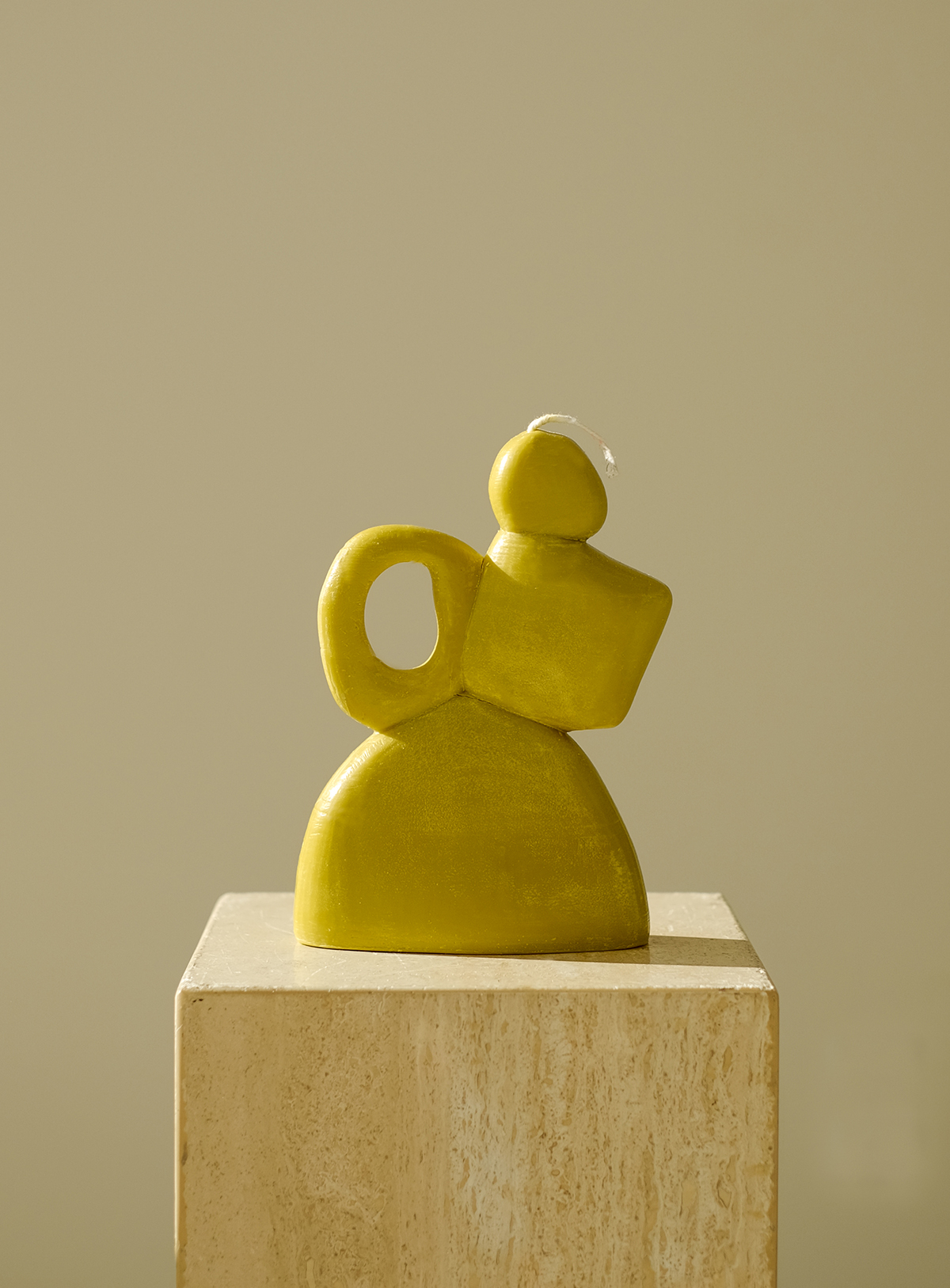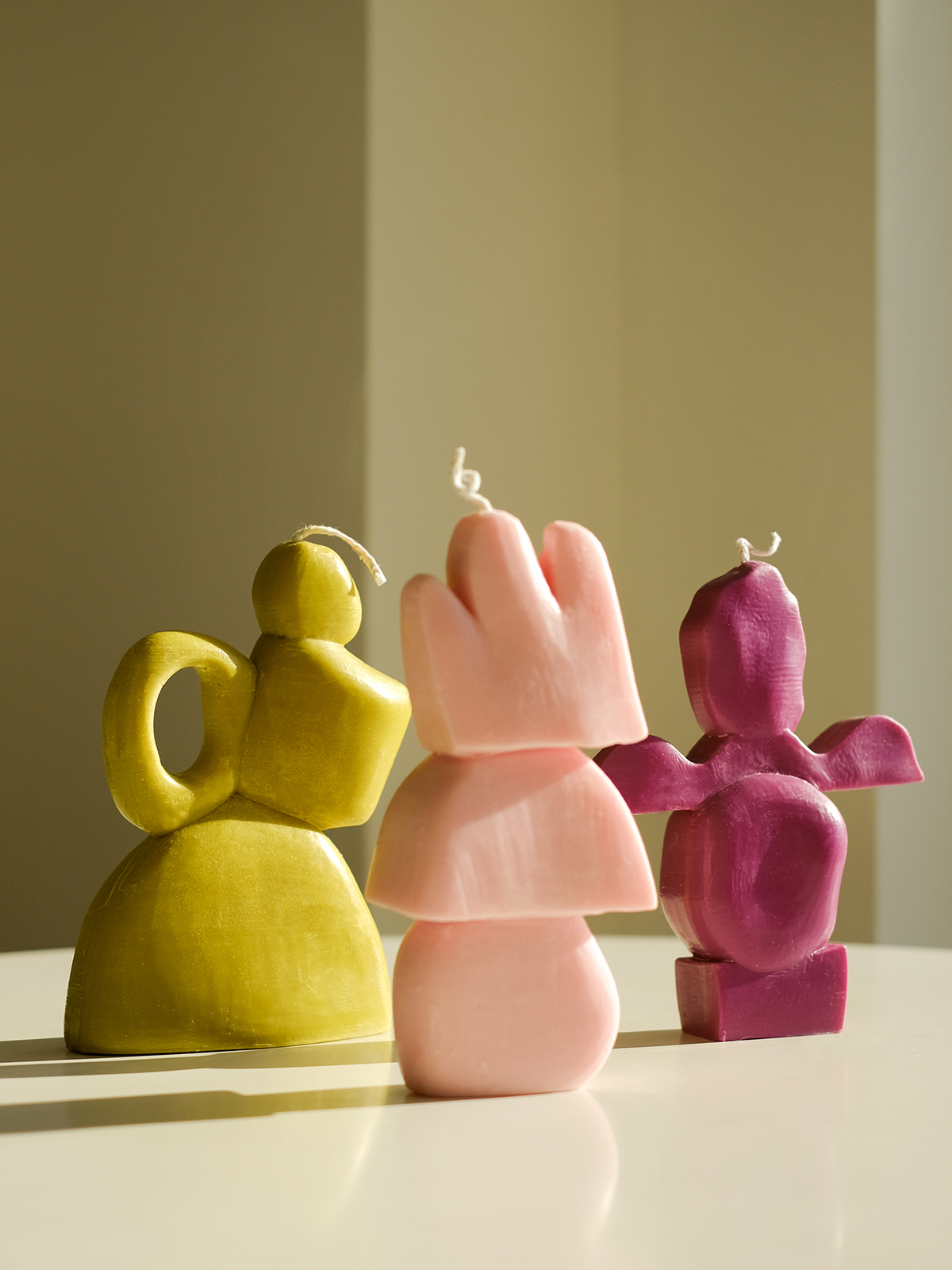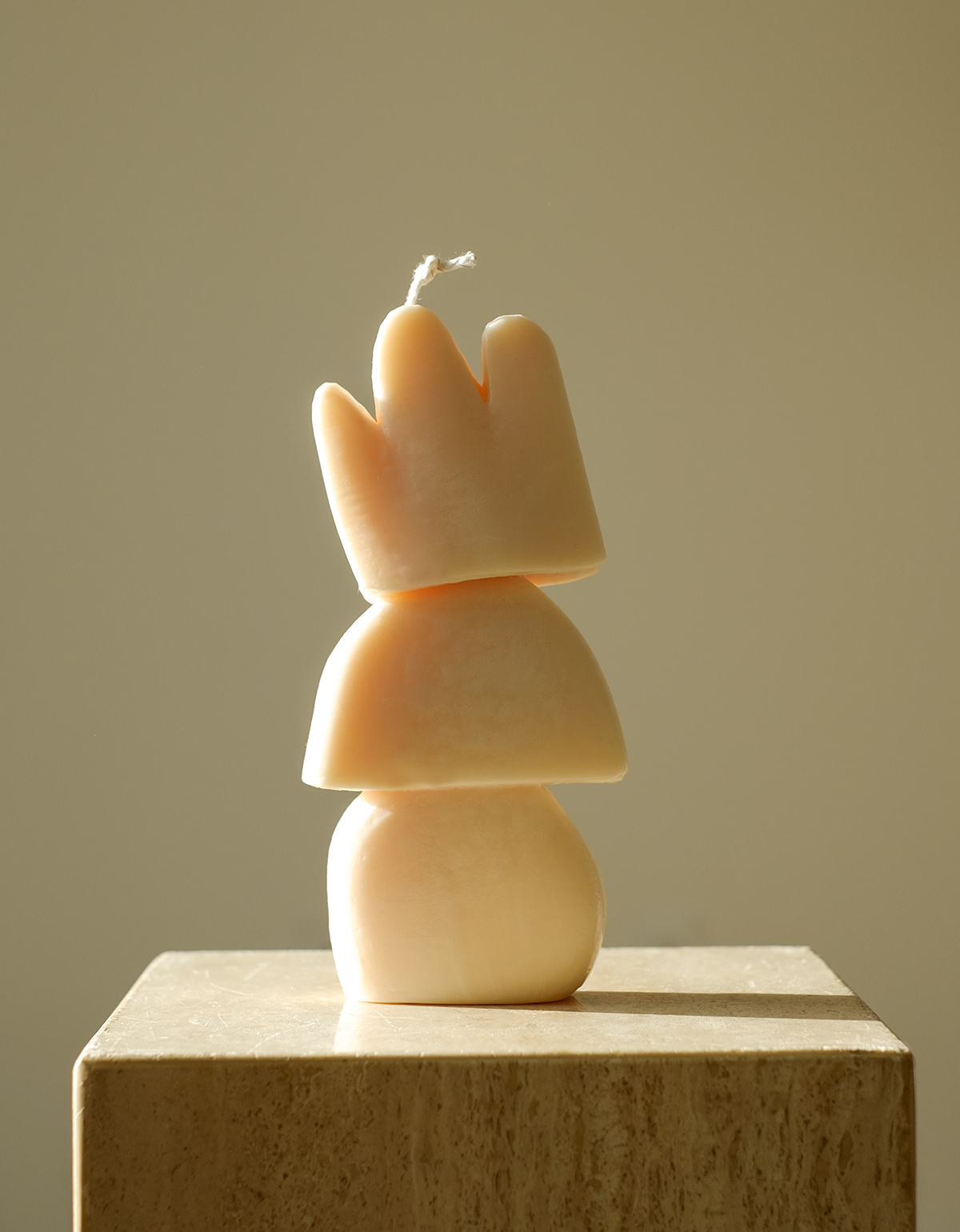 Everyone's favorite master of murals Alex Proba is scaling down for her next venture. The designer just launched a super fun series of hand-crafted, made-to-order soy wax candles, called Form–Shape, which are available for sale on her website.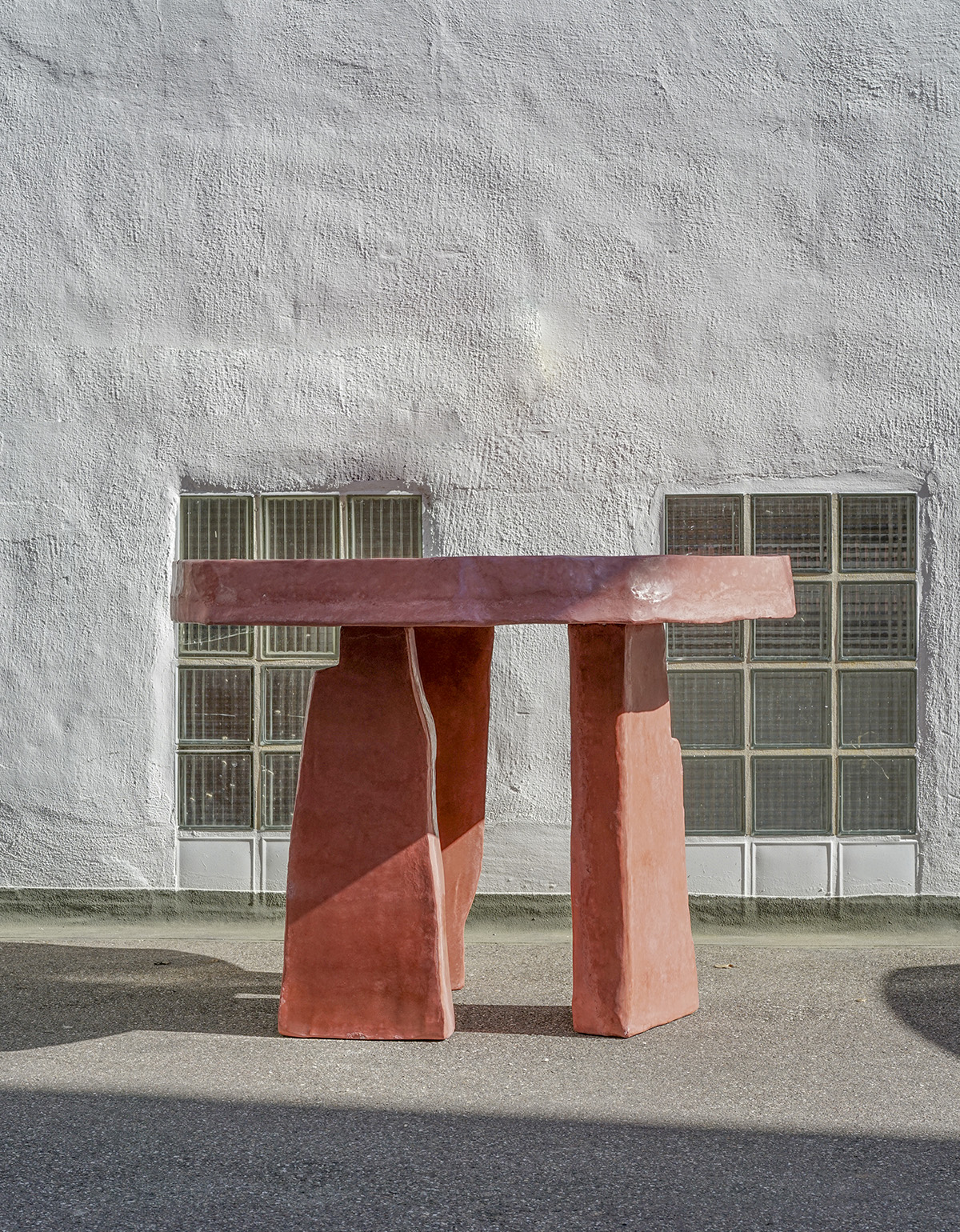 The Stuttgart collective anima ona went searching in local construction sites for the materials that now make up their newest pieces, transforming waste material — mostly discarded foam, which they then coated in lime plaster — into the three-legged Dolmen table and honeycomb-like Spectator Shelf.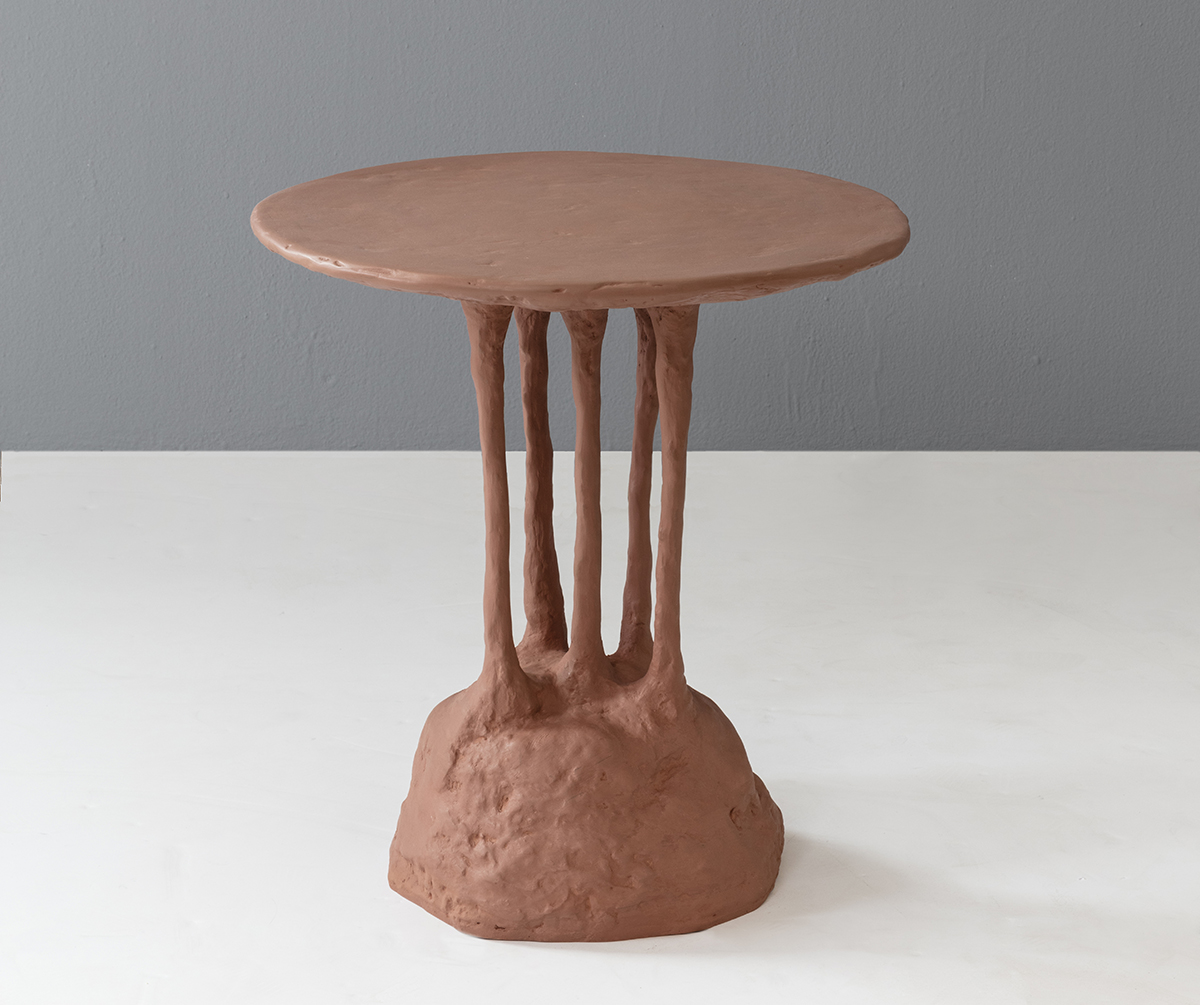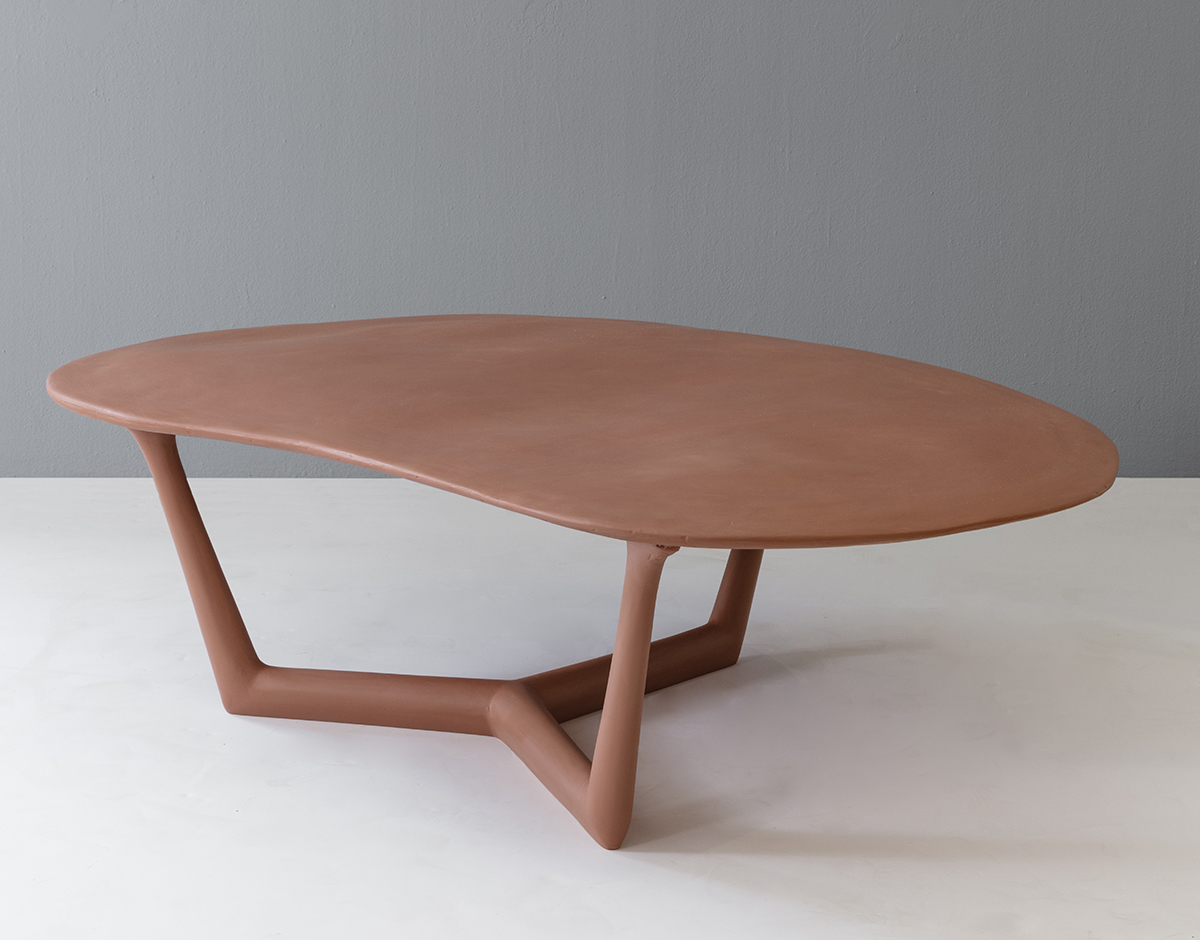 During lockdown last year, Ralph Pucci gave French designer Patrick Naggar free reign of the New York sculpture studio and factory to design whatever came to his mind — an enticing offer for any designer. The exercise resulted in a collection of pared-back-yet-earthy plasterglass pieces Naggar hand-formed himself. Inspired by sculptors like Giacometti, Brancusi and Twombly, he describes the collection as "sculptures that complement the home environment."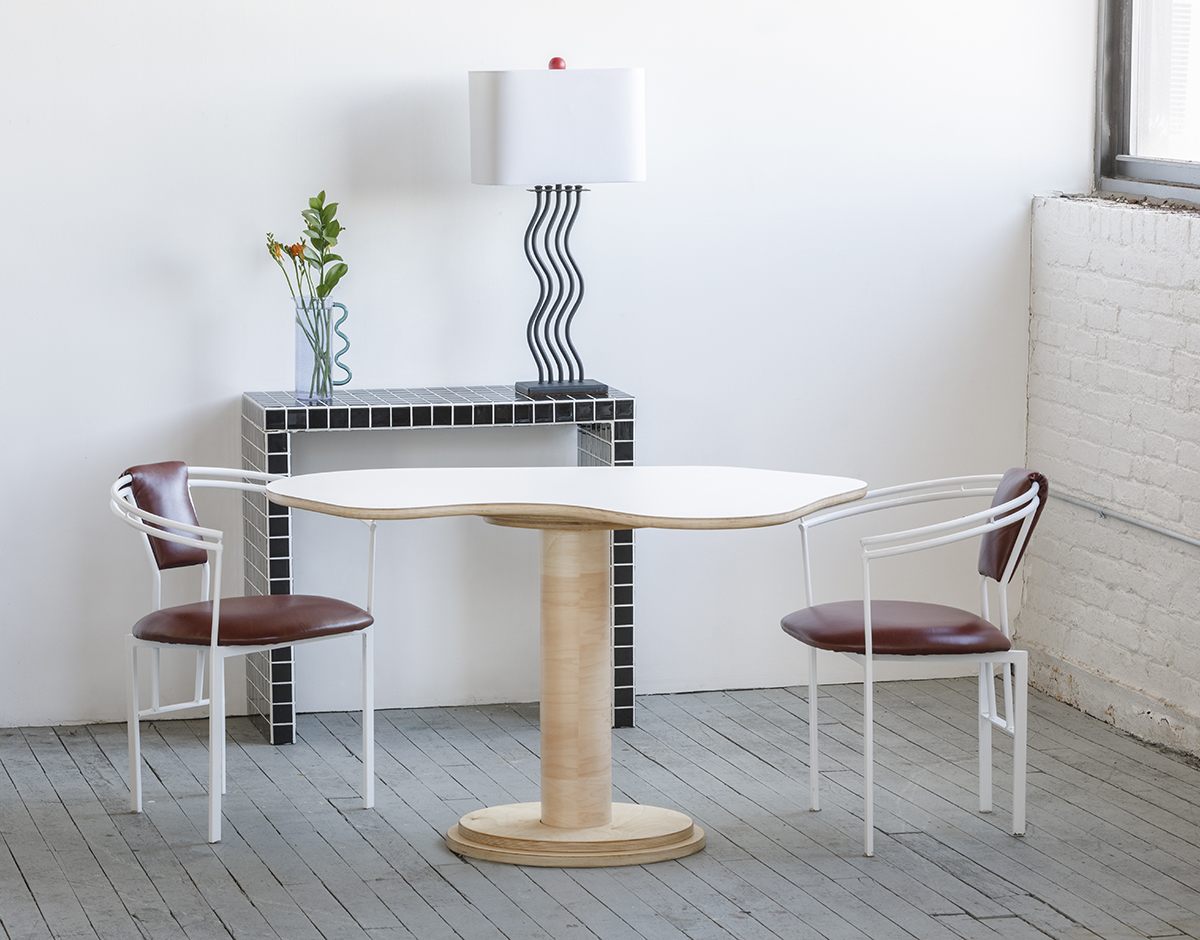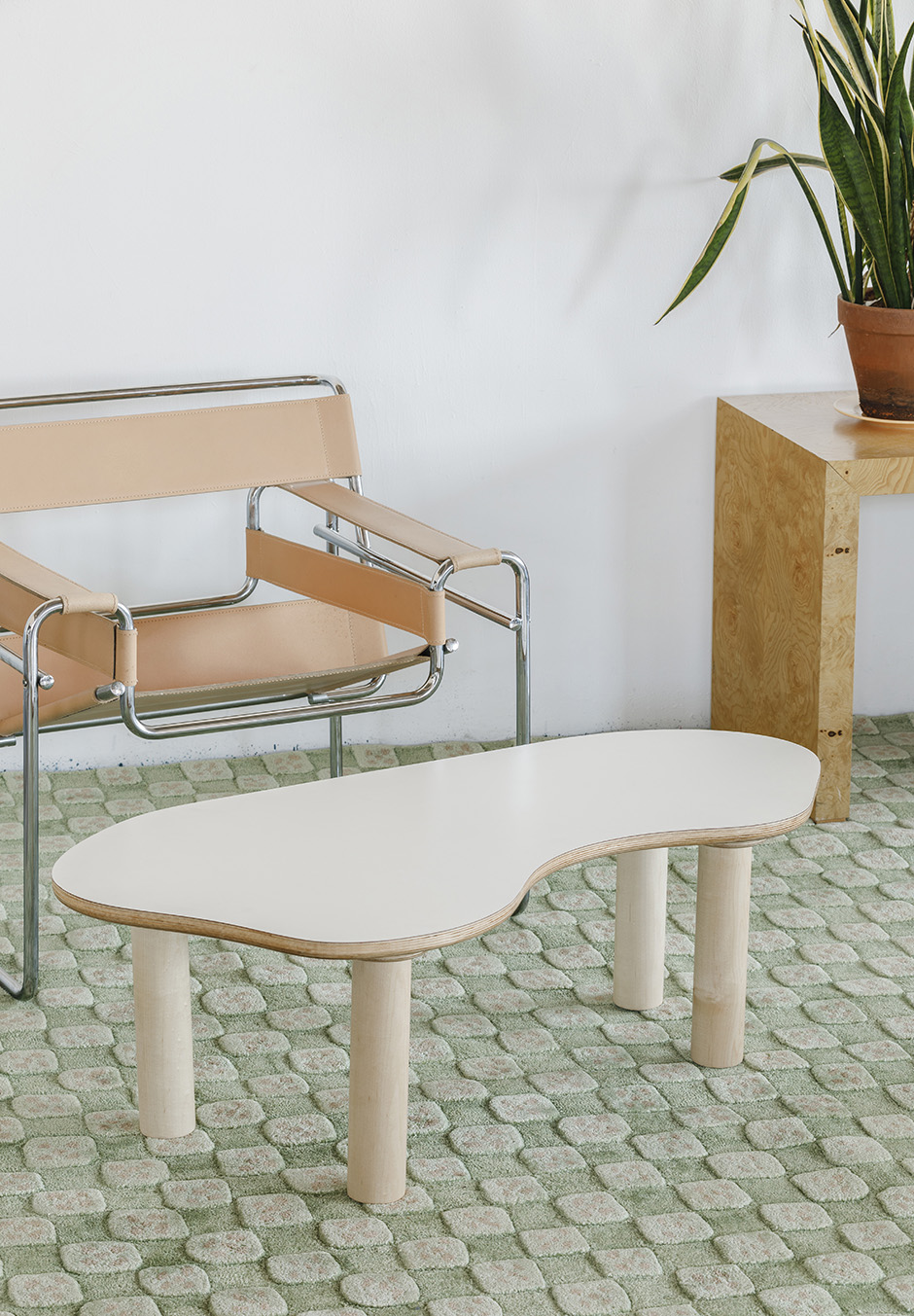 Wiggle Room founders Levi Shaw-Faber and Zoe Cohen describe their new birch wood flat pack furniture collection as inspired by the "minimalism of Alvar Aalto." But perhaps a more accurate description would be: the minimalism of Aalto, left out in the sun to melt. Which, obviously, we love.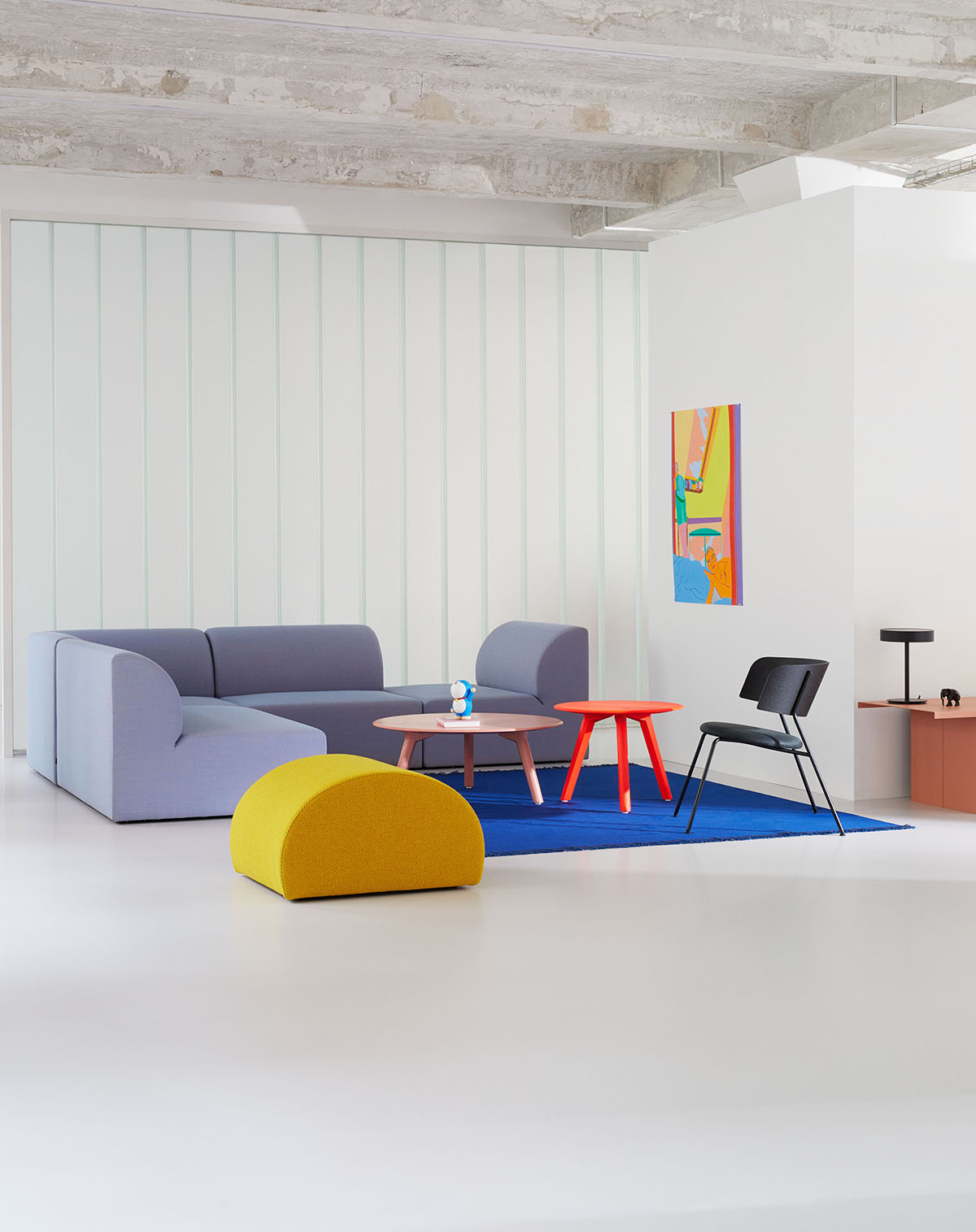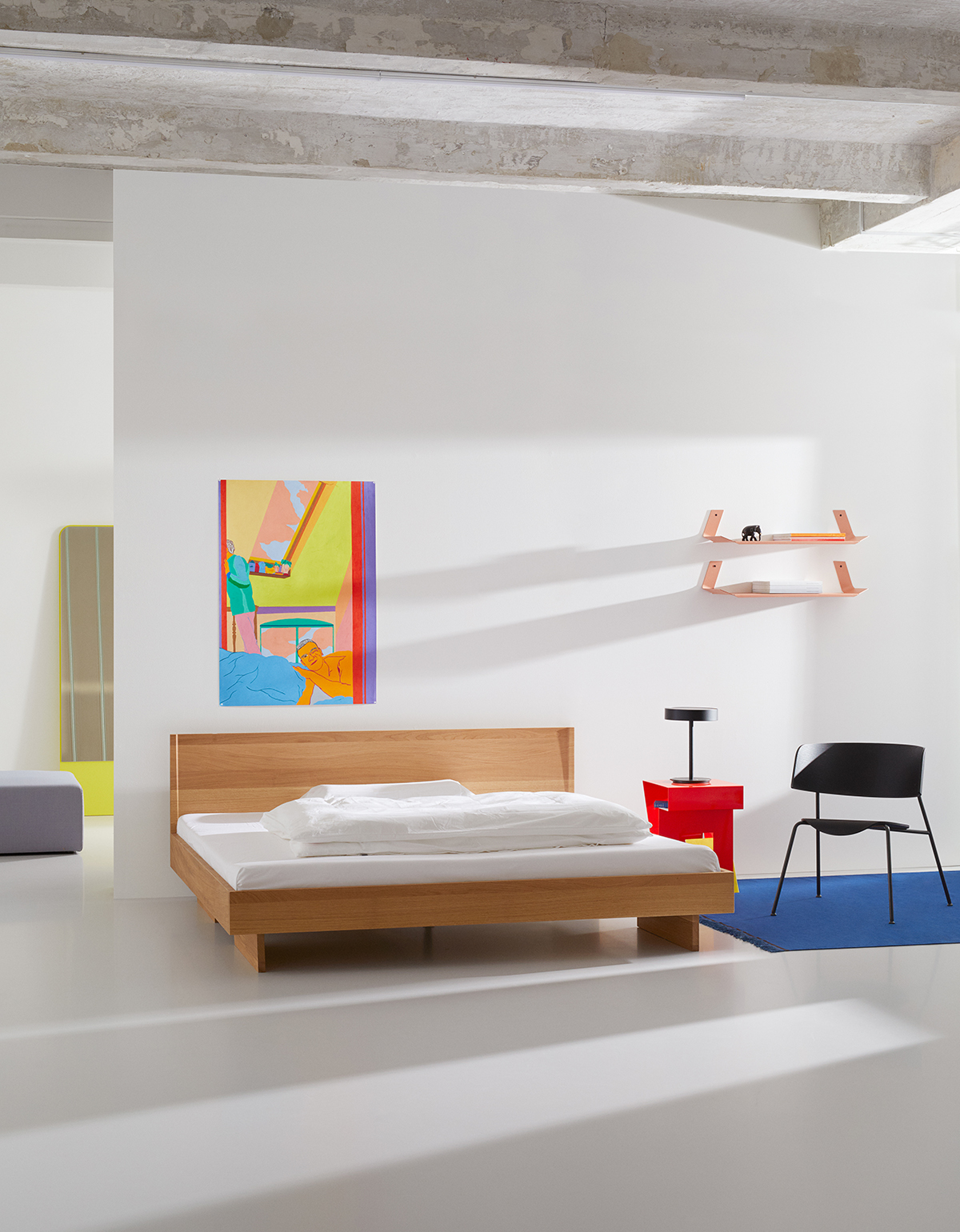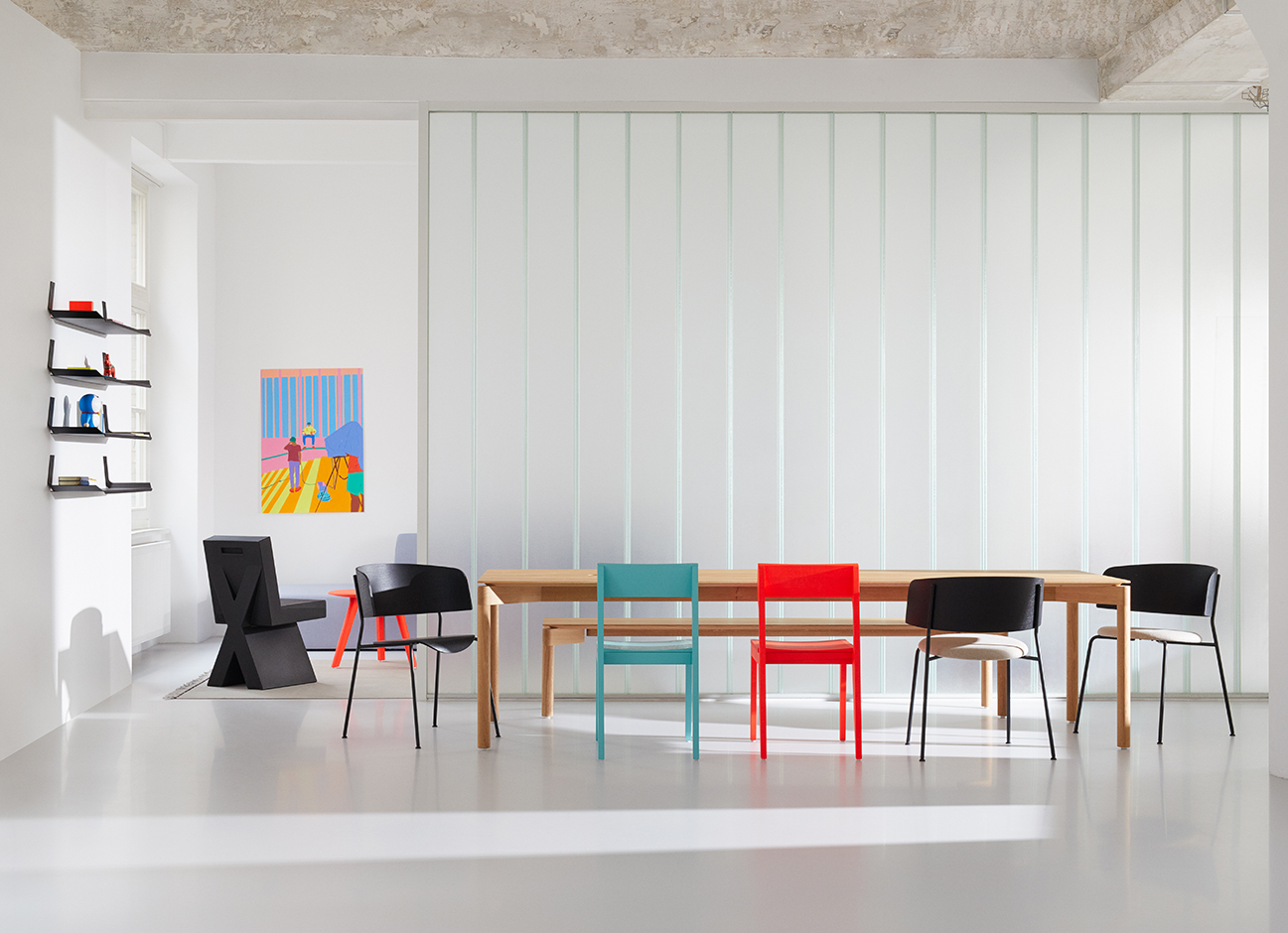 We're into the fun color-blocking in the Spring 2021 collection from OUT (Objects Unserer Tage), which was partly designed by 23-year-old Jakob Meyer. His TARO shelf, made of a single piece of laser-cut then cleverly folded steel, was named for a friend Mayer would go hiking with each autumn. The sweet backstory makes us like it even more.
Exhibitions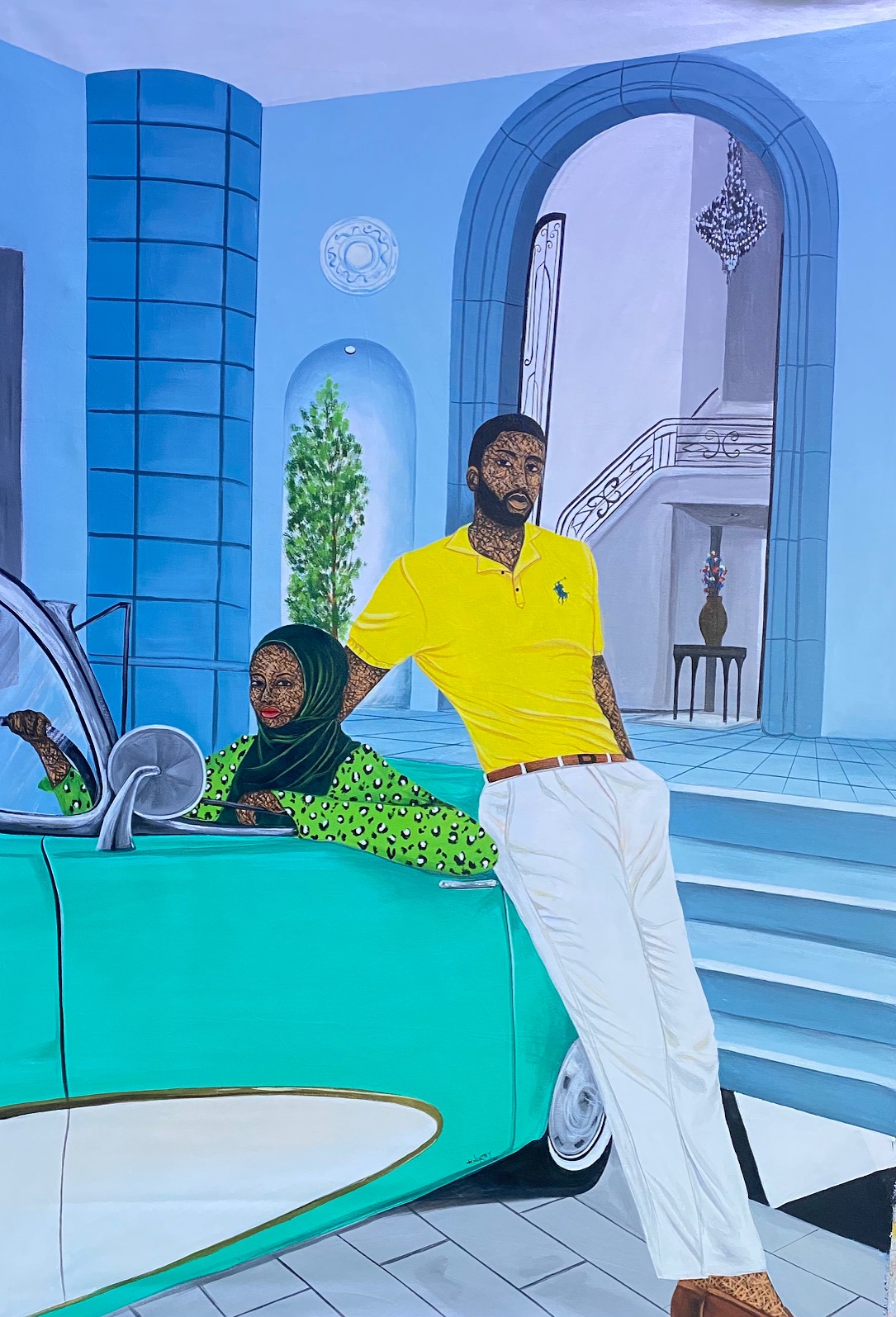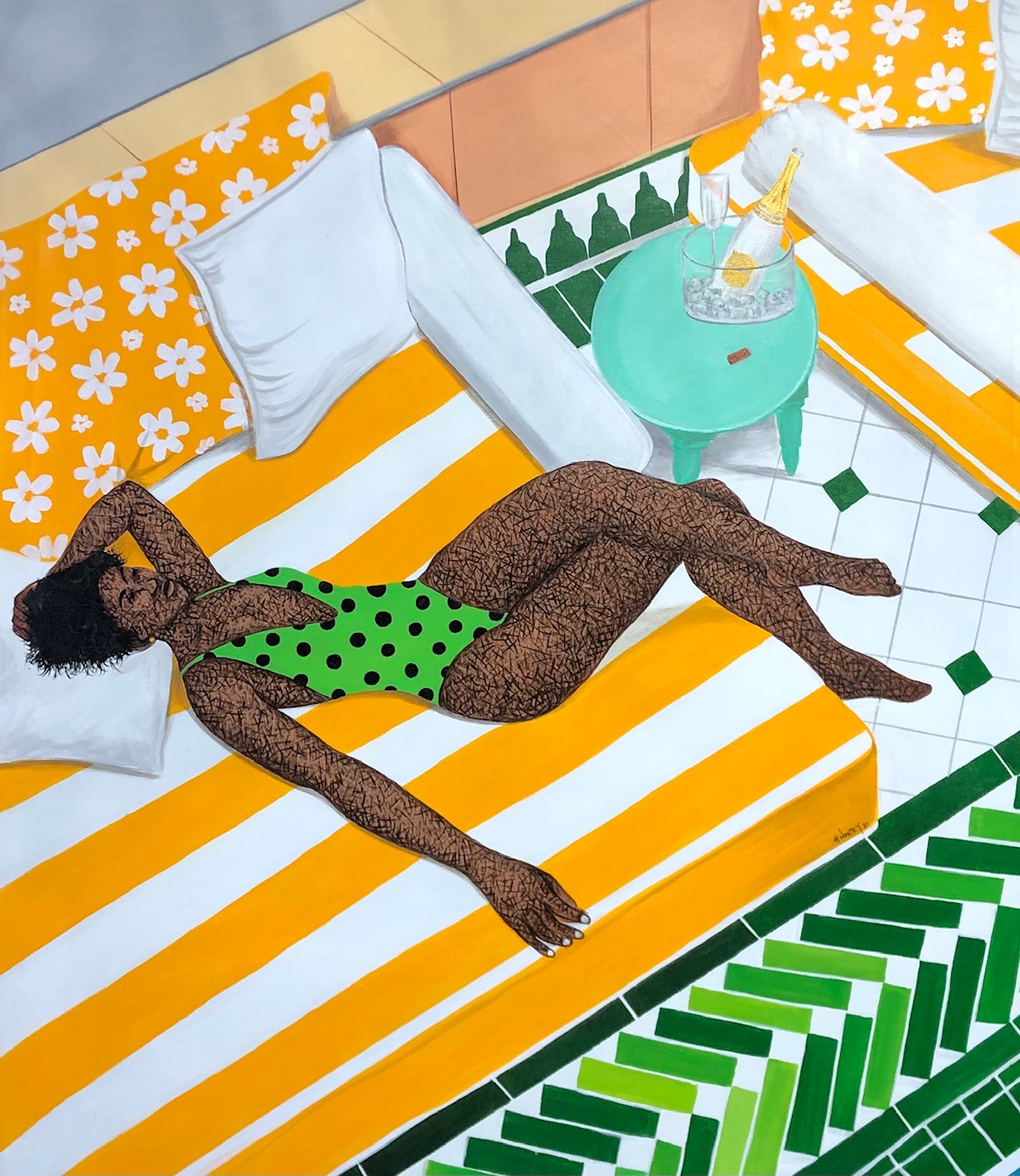 A new solo exhibition by young painter Hamid Nii Nortey opens next month at ADA \ contemporary art gallery in Accra, Ghana. Billed as "a visual snapshot onto the growing middle- and upper-class elite that has come to represent an increasing share of Accra," we were immediately interested in the elaborately constructed contexts Nortley places his subjects in (a girl lounging poolside with Champagne, with care taken to paint a patterned tiled floor; a couple posing with a Cadillac outside a McMansion). So far, they've just released a few teaser images, so we're looking forward to checking out the entire exhibition when it launches online on May 6th.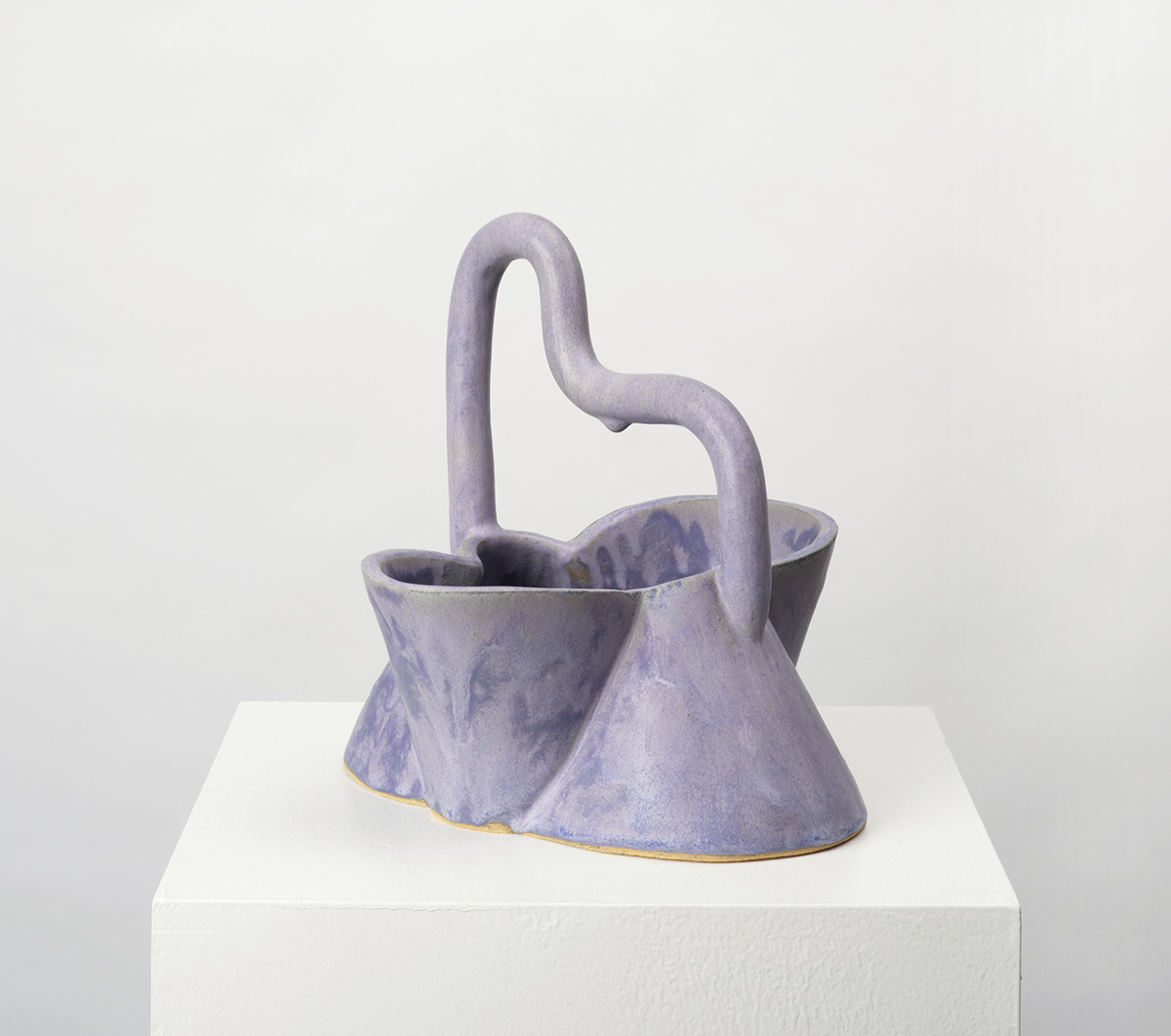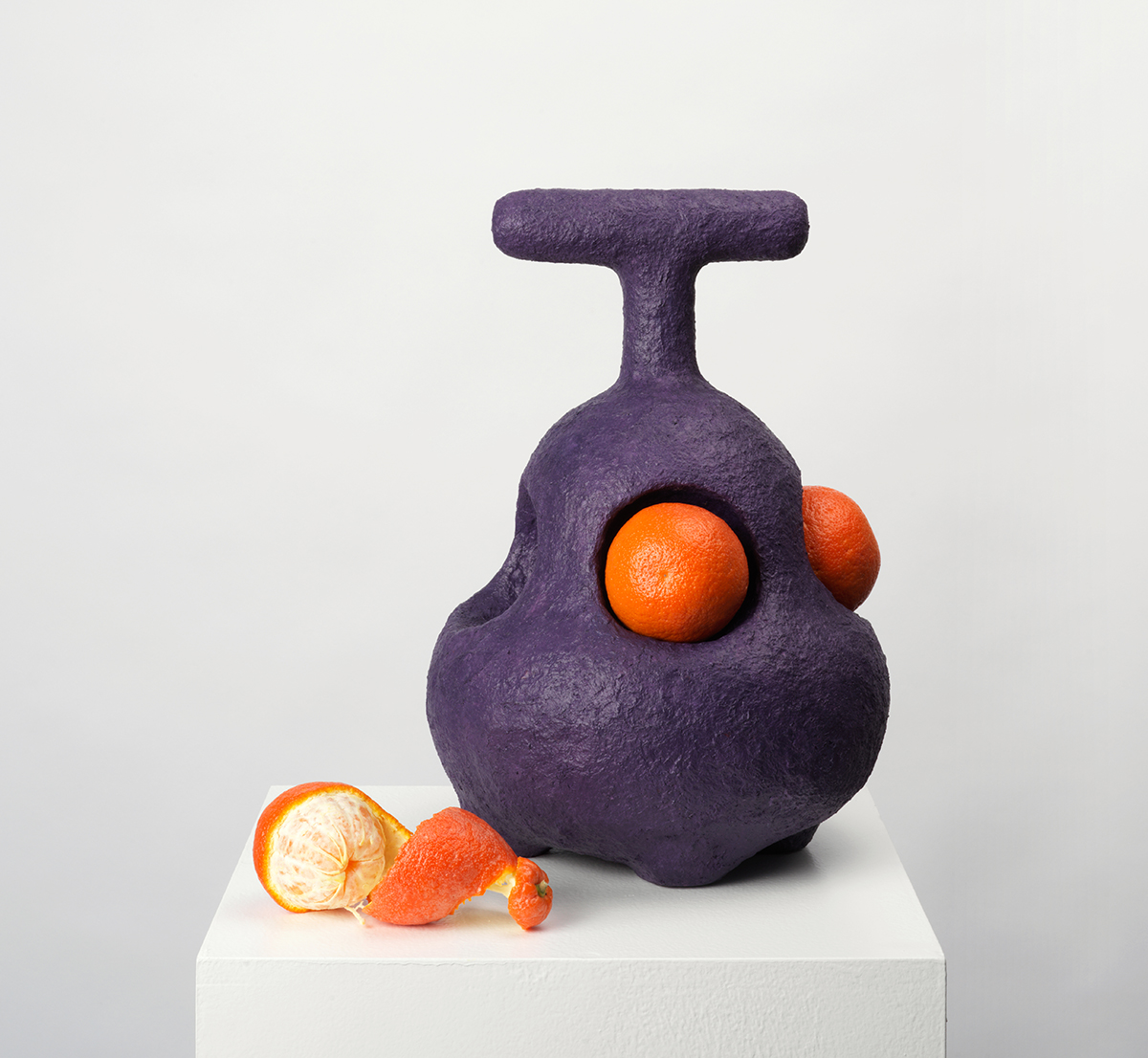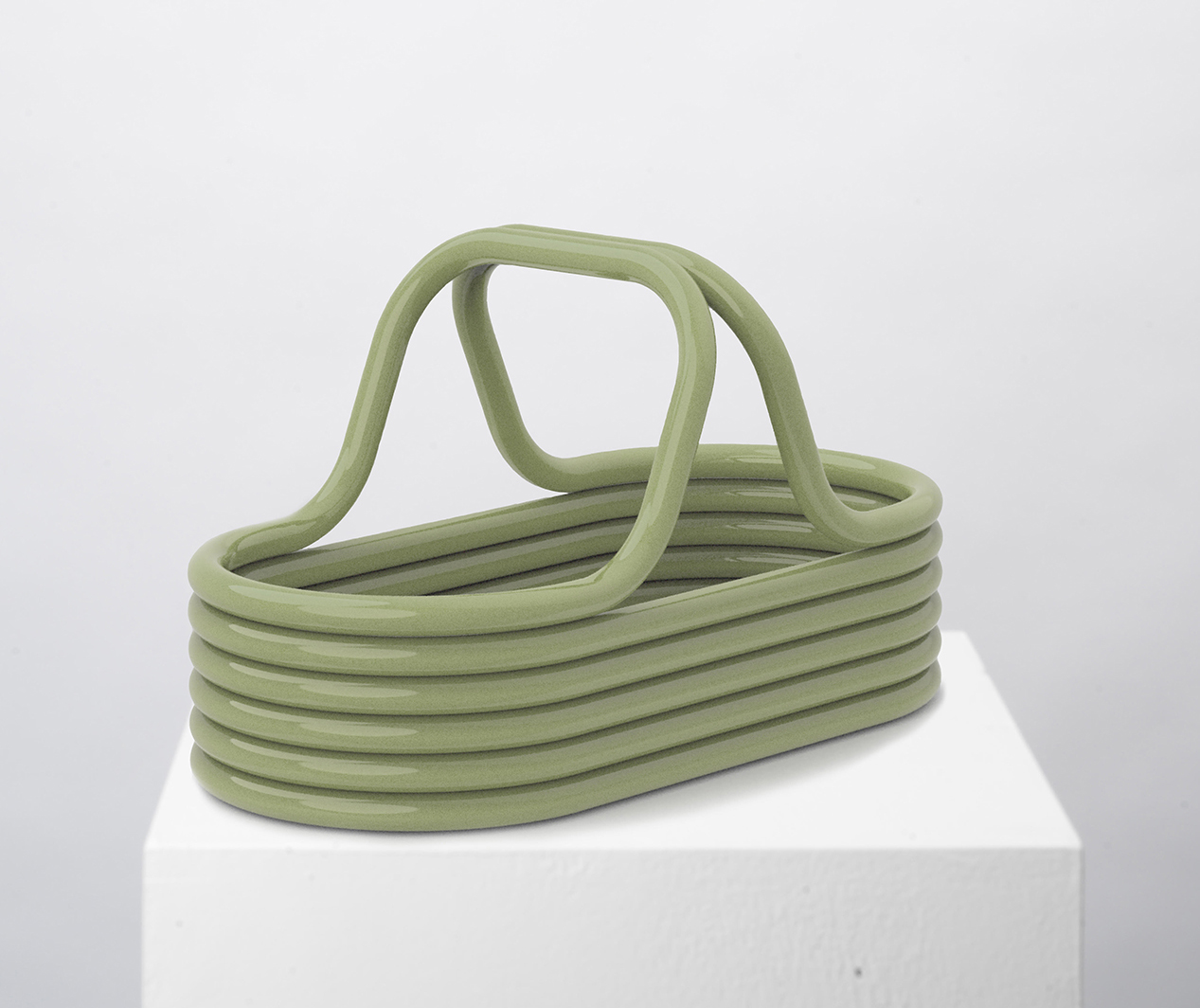 Co-curators Leah Ring of Another Human and Emma Holland Denvir of Denvir Enterprises are back with Edition 7 of Object Permanence, which will pop up today (Saturday, April 24, 11AM – 4PM) at Platform Park in LA. Featuring new work by eight Los Angeles designers who were tasked by Ring and Denvir to come up with their own interpretation of a picnic basket, the exhibition will take place al fresco in the TERREMOTO-designed park. Proceeds from the show will also go to LA's Downtown Women's Center. Shown here, from top, designs by Bari Ziperstein, Polina Miliou, and Rad Furniture.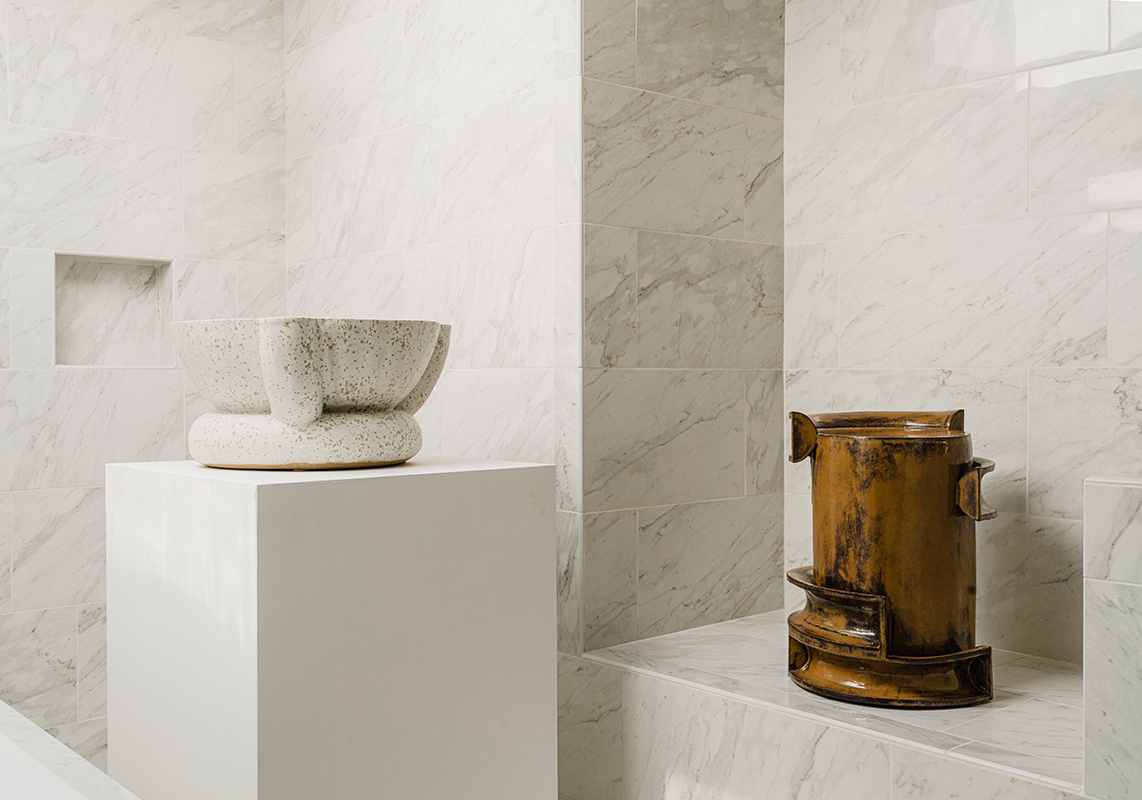 This May, The Future Perfect is putting on a multi-location exhibition dedicated to Bari Ziperstein's new work, a series of ceramic side tables glazed in cloudy or mottled shades of brown, blue, green, white and black. Based on her investigation into creating tubular shapes in clay (which quite frankly doesn't sound easy), this new body of work is an evolution of her Tube Collection first shown in 2020.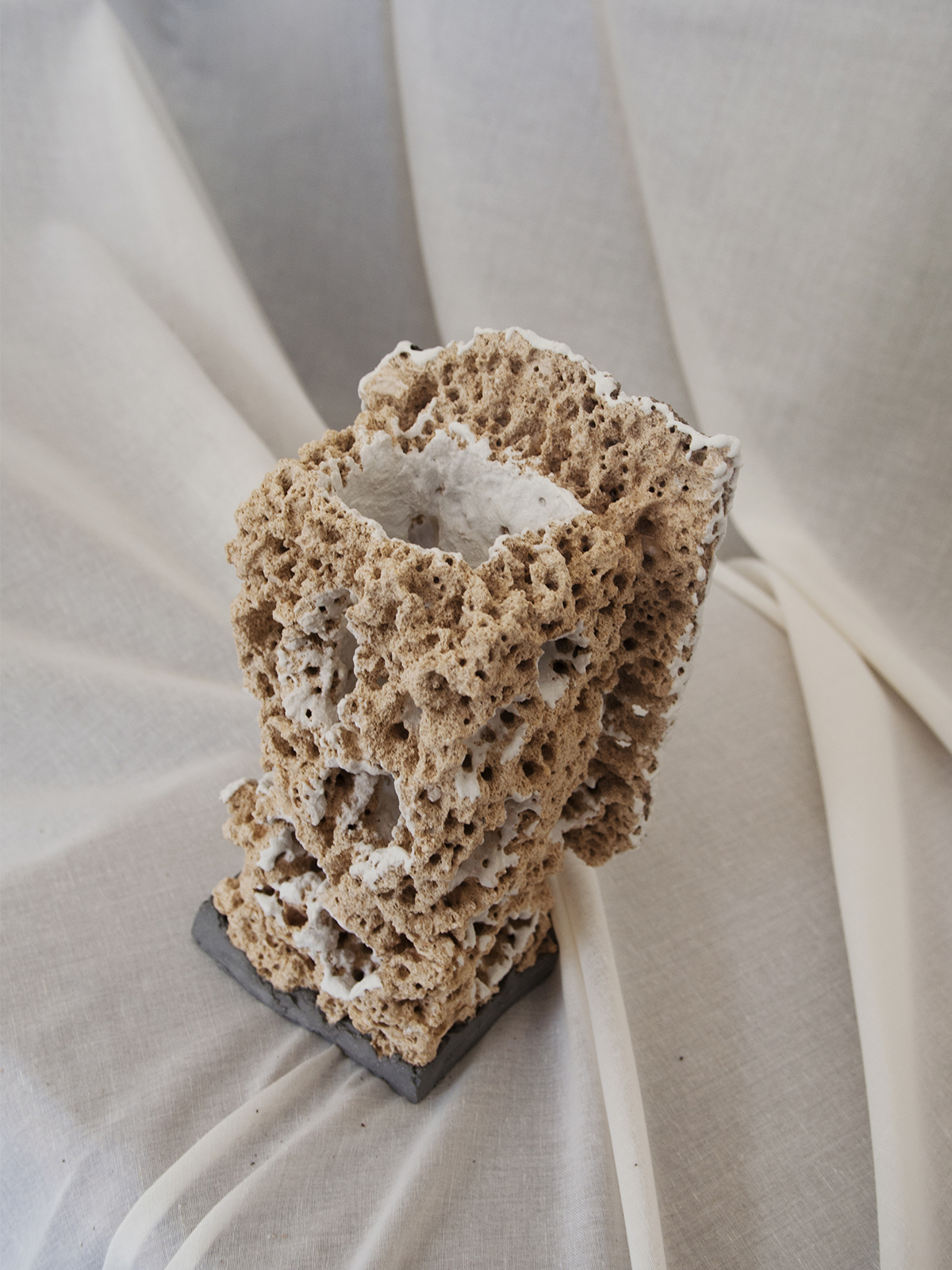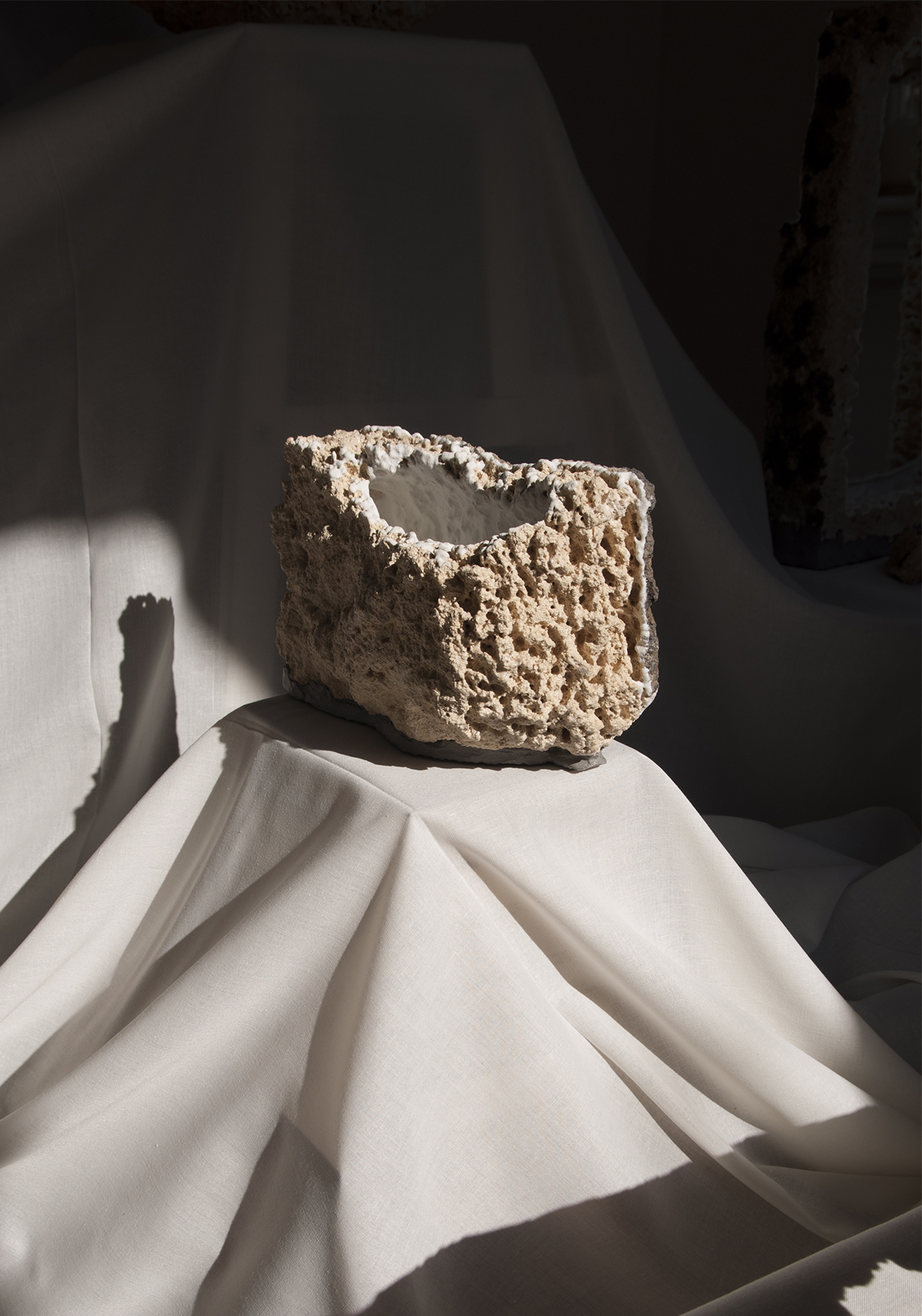 We've had our eye on Cosma Frascina's seemingly palaeolithic objects and furniture for a while now, so we were pleased to finally see them IRL in Milan last week during Design Days. Curated by Berlin's Quei Studio, they took over a frozen-in-time, Liberty-style villa in the city center to display the new collection of vessels, which were quarried from calcarenite limestone deposits close to Frascina's home in Puglia, the same material used to build traditional Apulian homes.