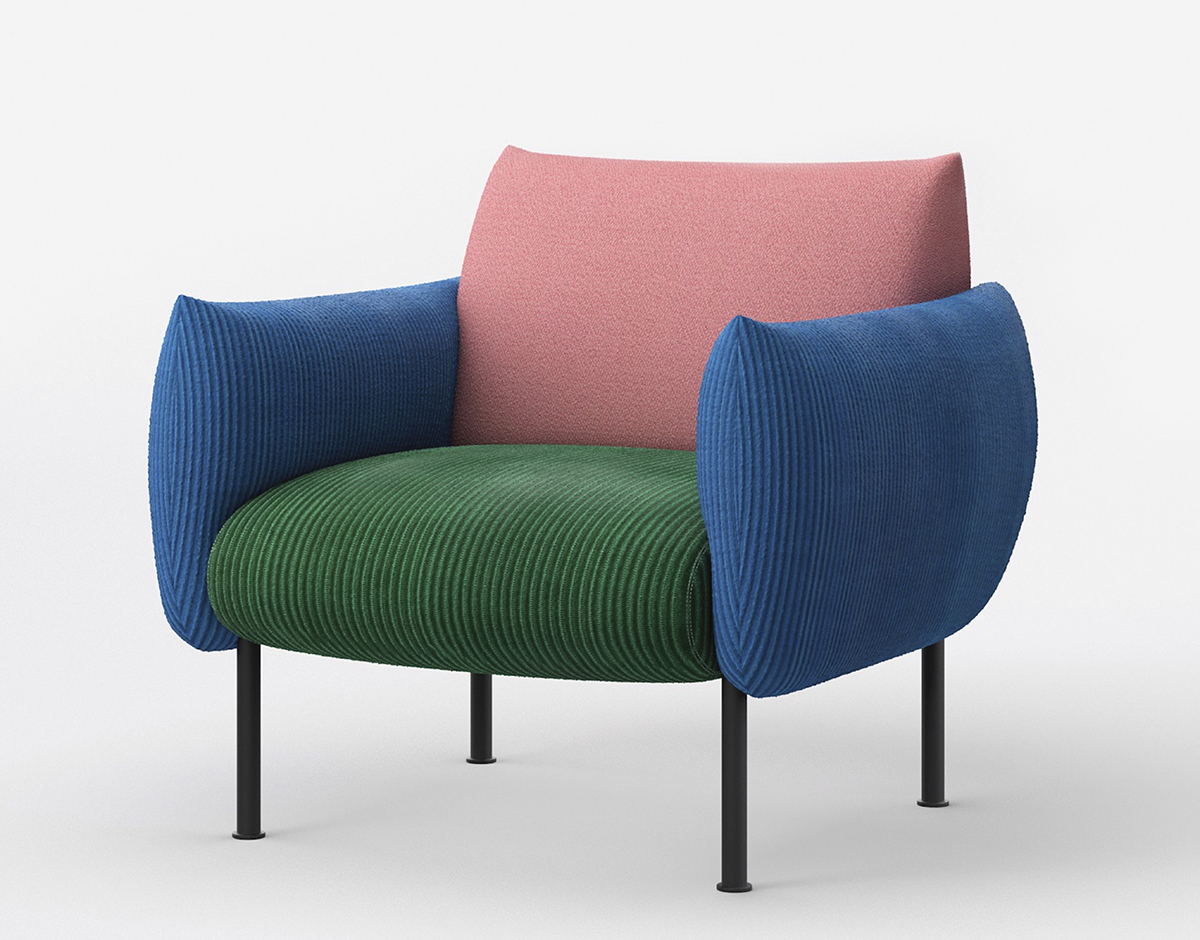 A weekly Saturday recap to share with you our favorite links, discoveries, exhibitions, and more from the past seven days. This week: a new Austrian furniture brand reissuing Albers and Boeri, the minimalist home-office desk we all need, and the hypercolor chair (pictured) that kicks off a forthcoming collab between Wade and Leta and the furniture brand Dims.
Exhibitions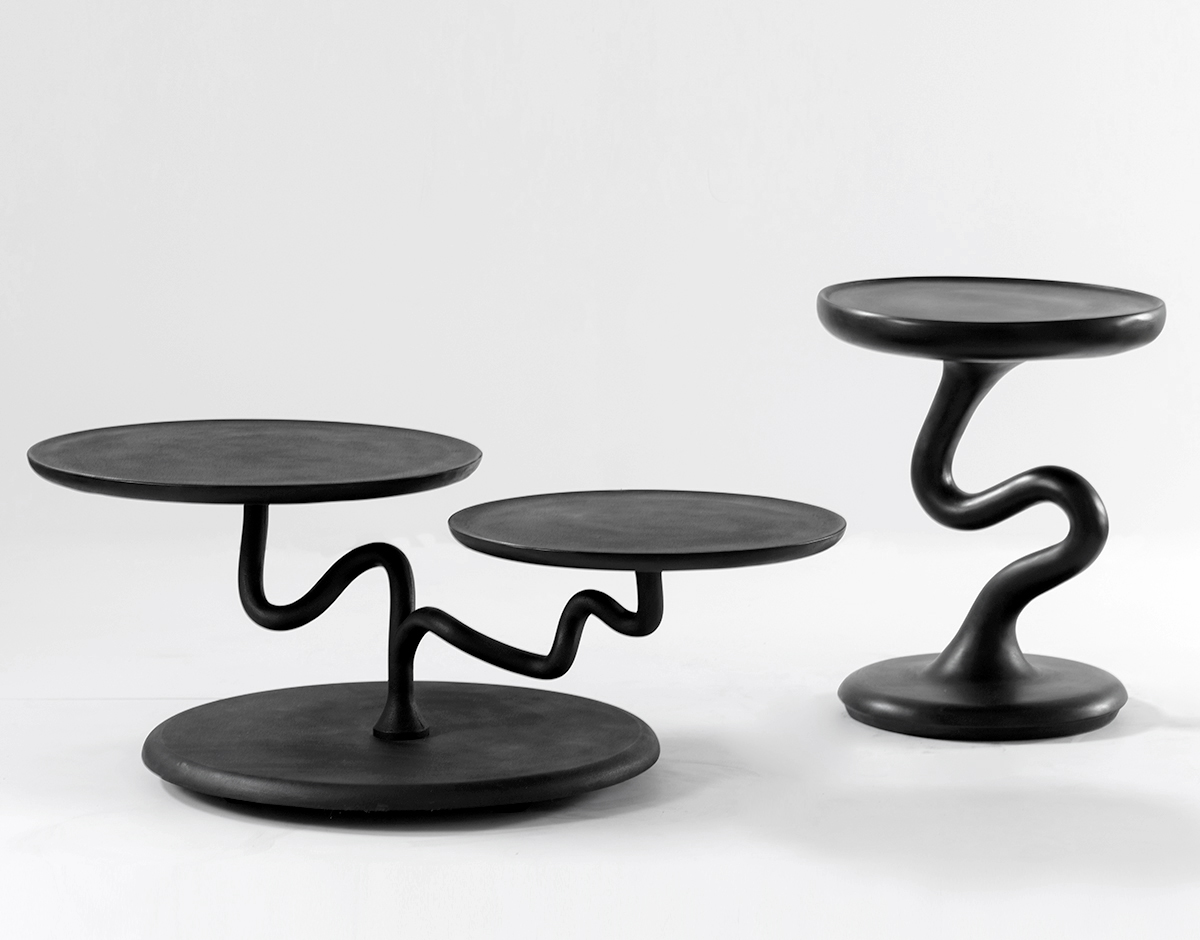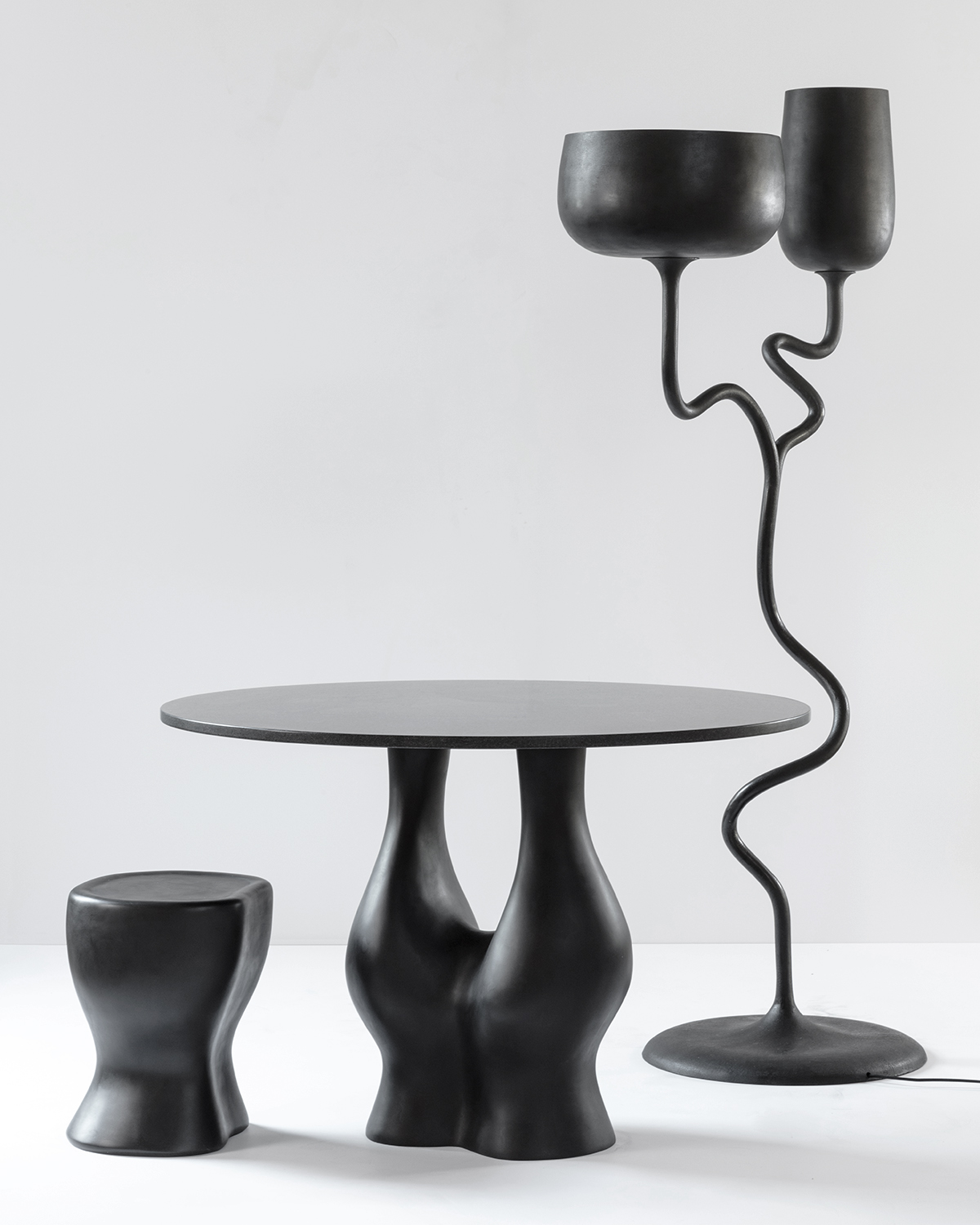 For Eric Schmitt's new collection for Ralph Pucci, called In & Out, the French designer created a suite of organically shaped furniture where most of the pieces — fabricated from Plasterglass in Pucci's in-house factory — are suitable for use indoors or outdoors. We appreciate how the wiggly-armed tables might have been too whimsical if they weren't offered in sleek monochrome black (or white).
Discoveries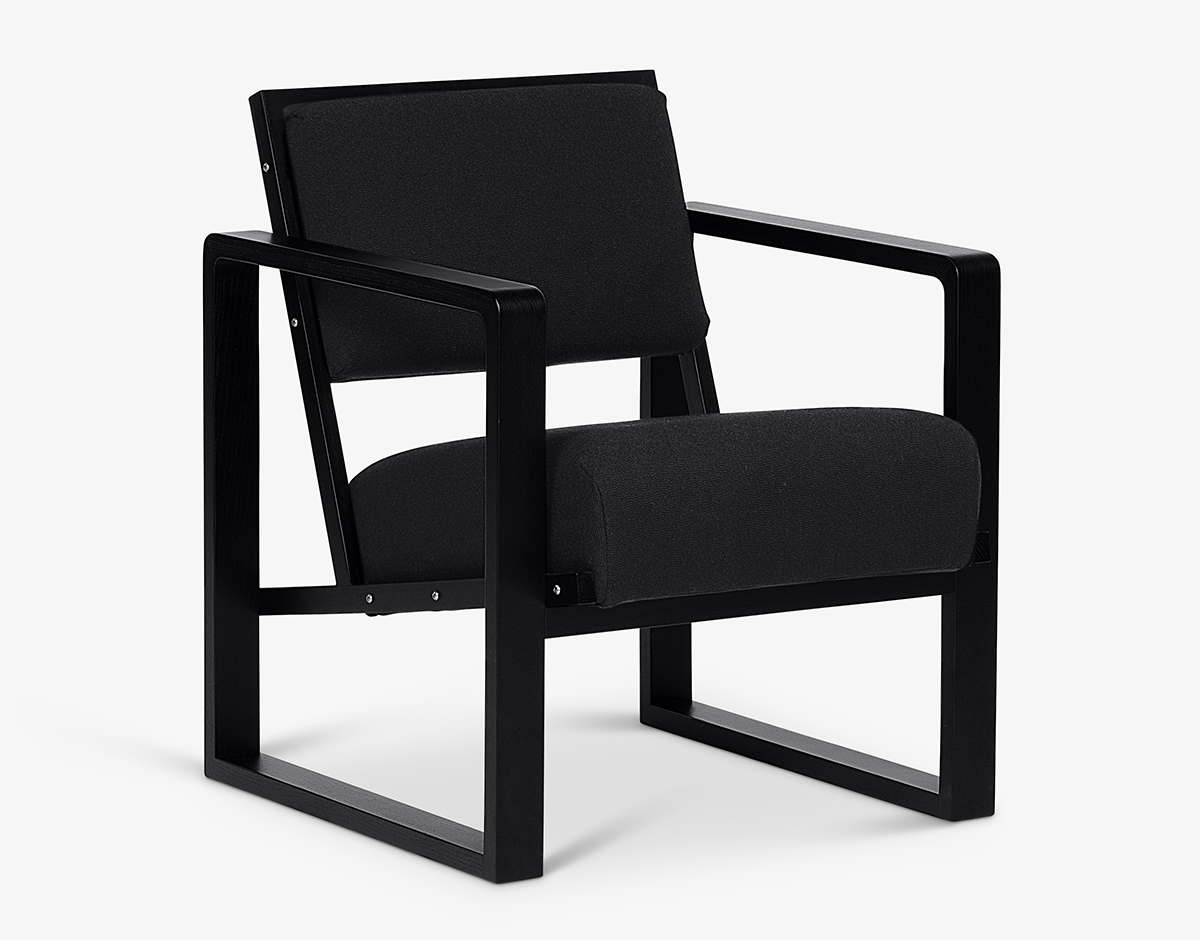 Josef Albers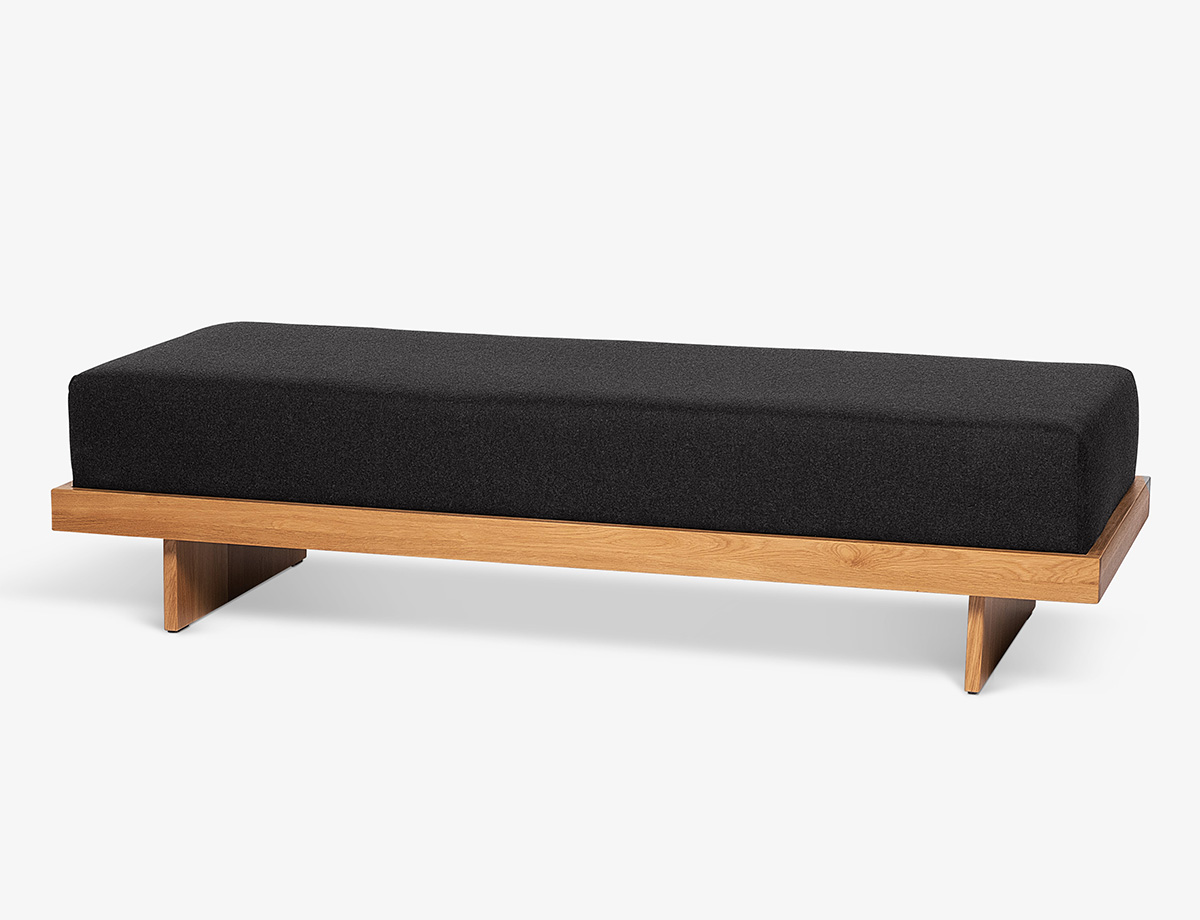 Josef Albers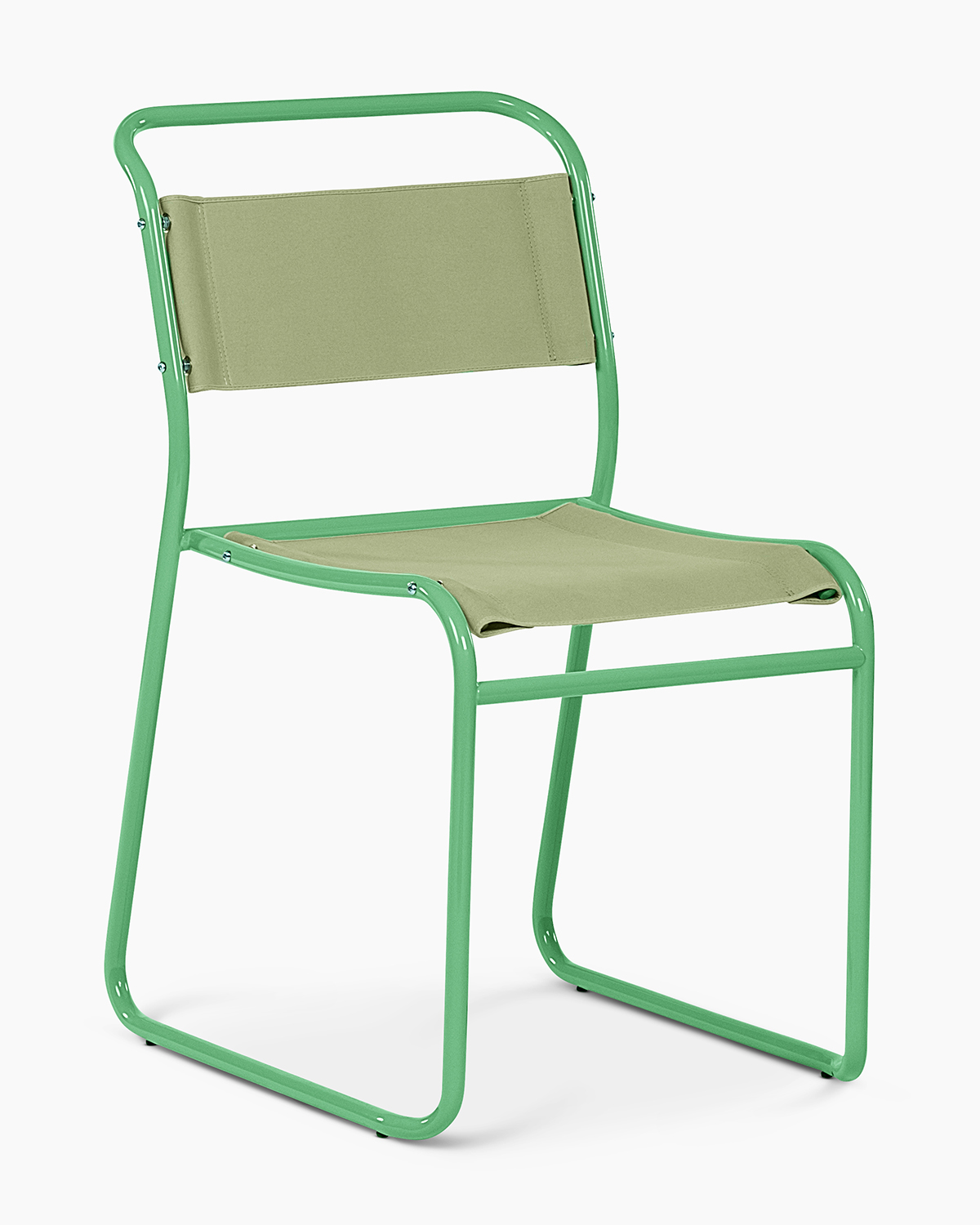 Jasper Morrison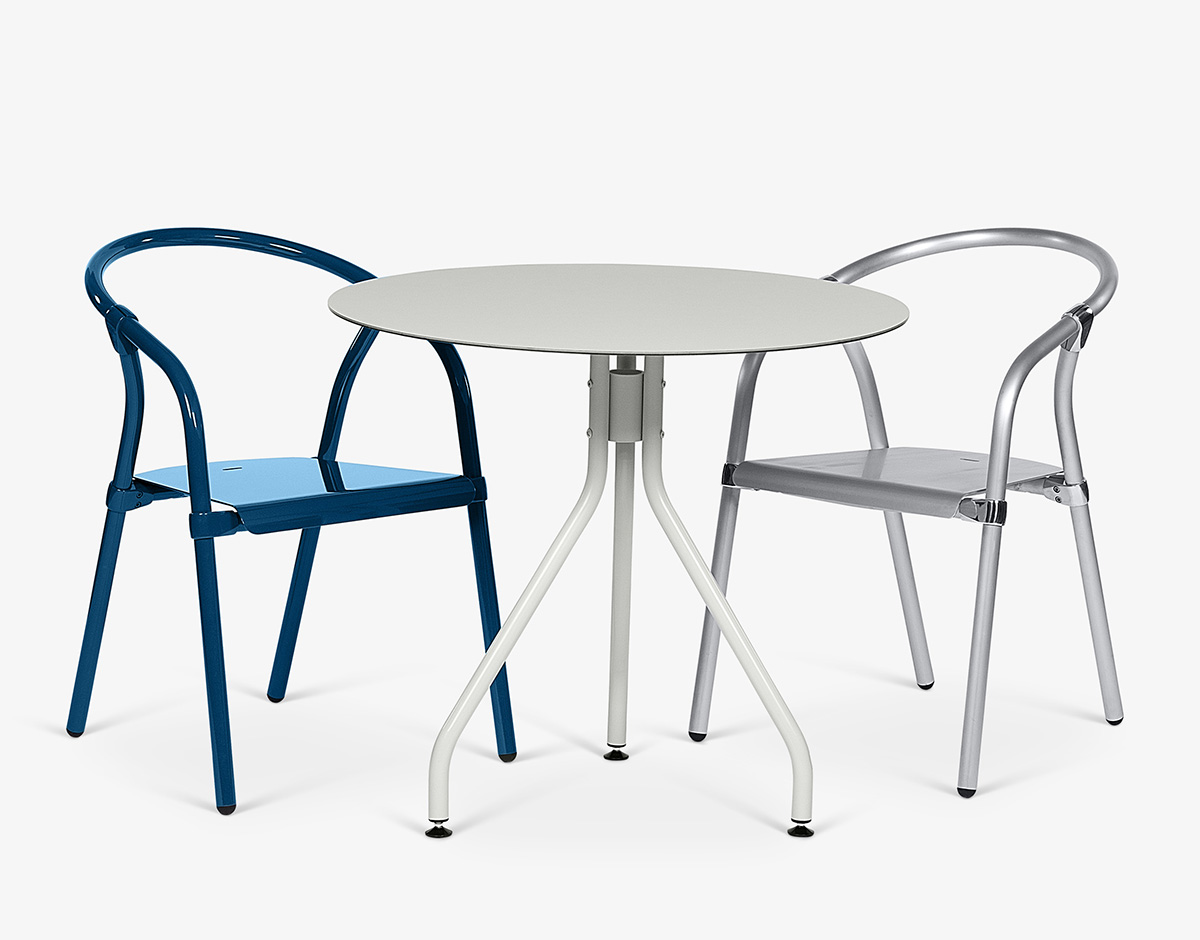 Klemens Schillinger

A new furniture brand called TYP launched this past fall out of Austria, and its catalog has a really interesting mix of new designs and reissues, including 1920s wooden chairs by by Bauhaus legend Erich Dieckmann, a 1928 lounge chair by Josef Albers, and the 1970s Bacone sofa by Cini Boeri. Jasper Morrison also redesigned the tubular steel chair created by Practical Equipment Ltd in the 1930s, and TYP is offering it in the amazing green combo above. We'll be keeping an eye on the brand for sure.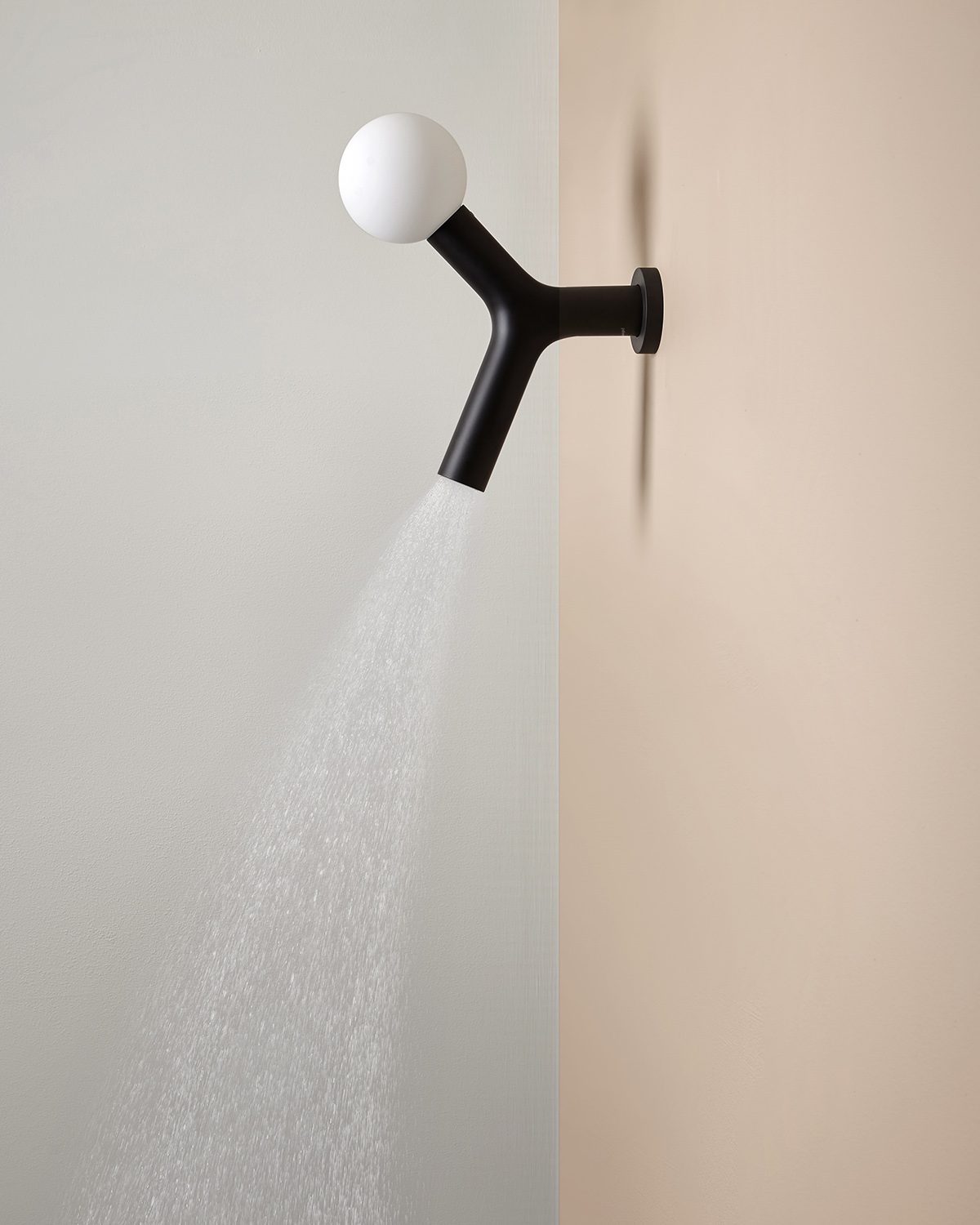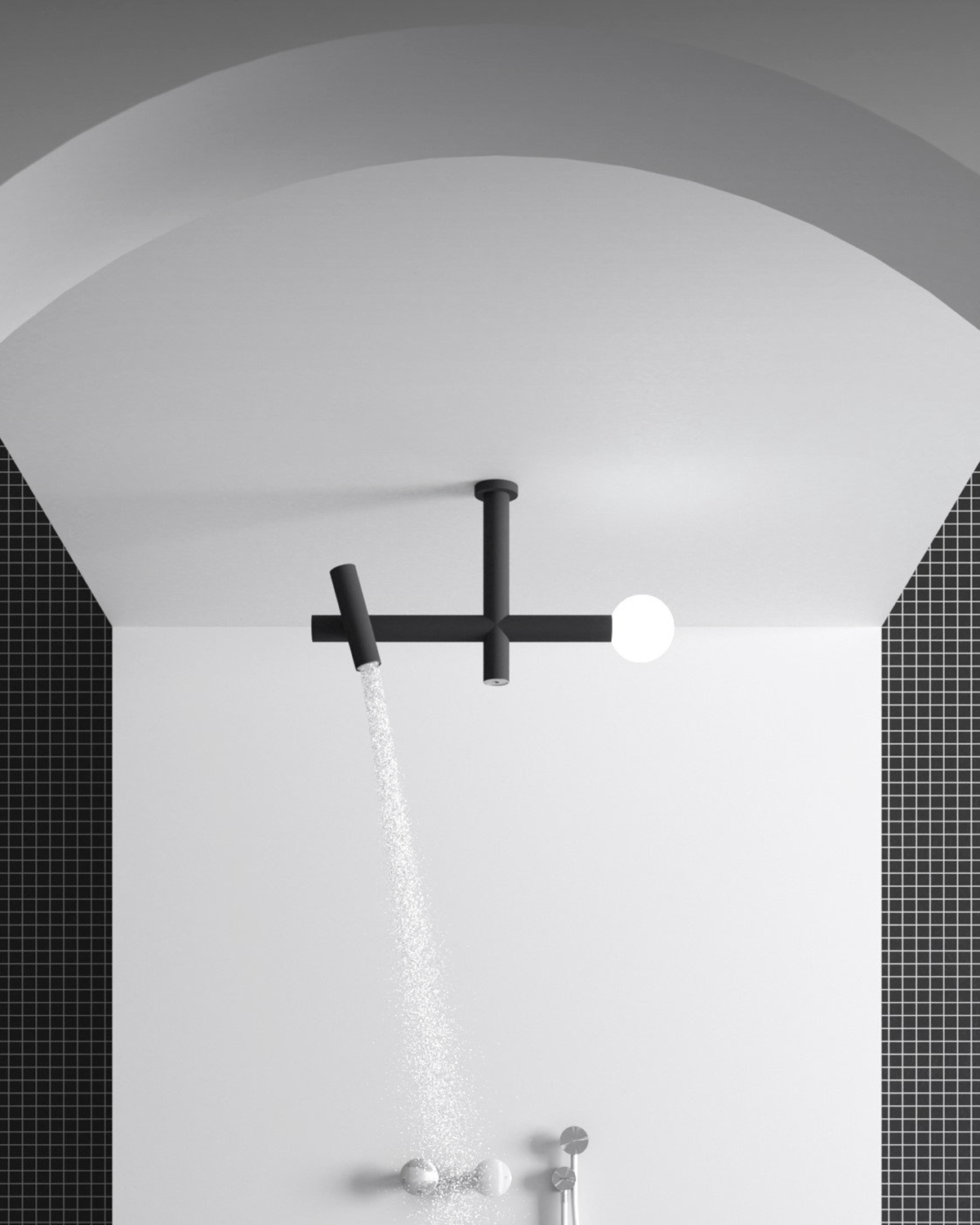 Normally I don't pay too much attention to new shower head releases, but Italian brand Antoniolupi truly nailed it with their newest series, Apollo, designed by Brian Sirioni. The all-black fixtures contain both a light and a water source; not only are they beautiful, but for folks who'd like a light inside their shower and aren't able to renovate one in, I imagine they'd be pretty practical, too.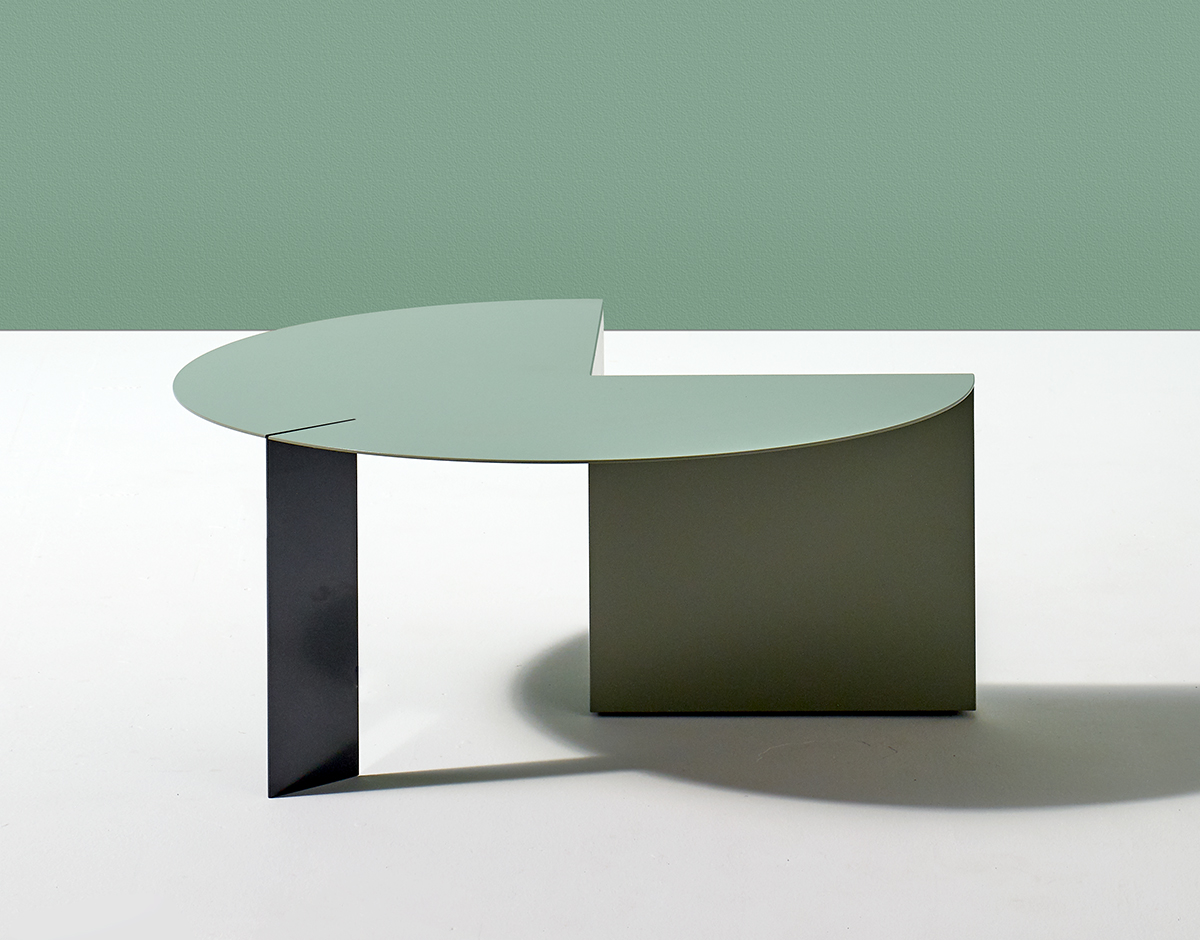 The latest release from Seattle's Memo Furniture is Ida, a new steel coffee table by Nino Cho that's fully recyclable. An extension of her Cranbrook thesis project from several years back, it gets its design vibe from a leg in a contrasting color that pierces the table's surface.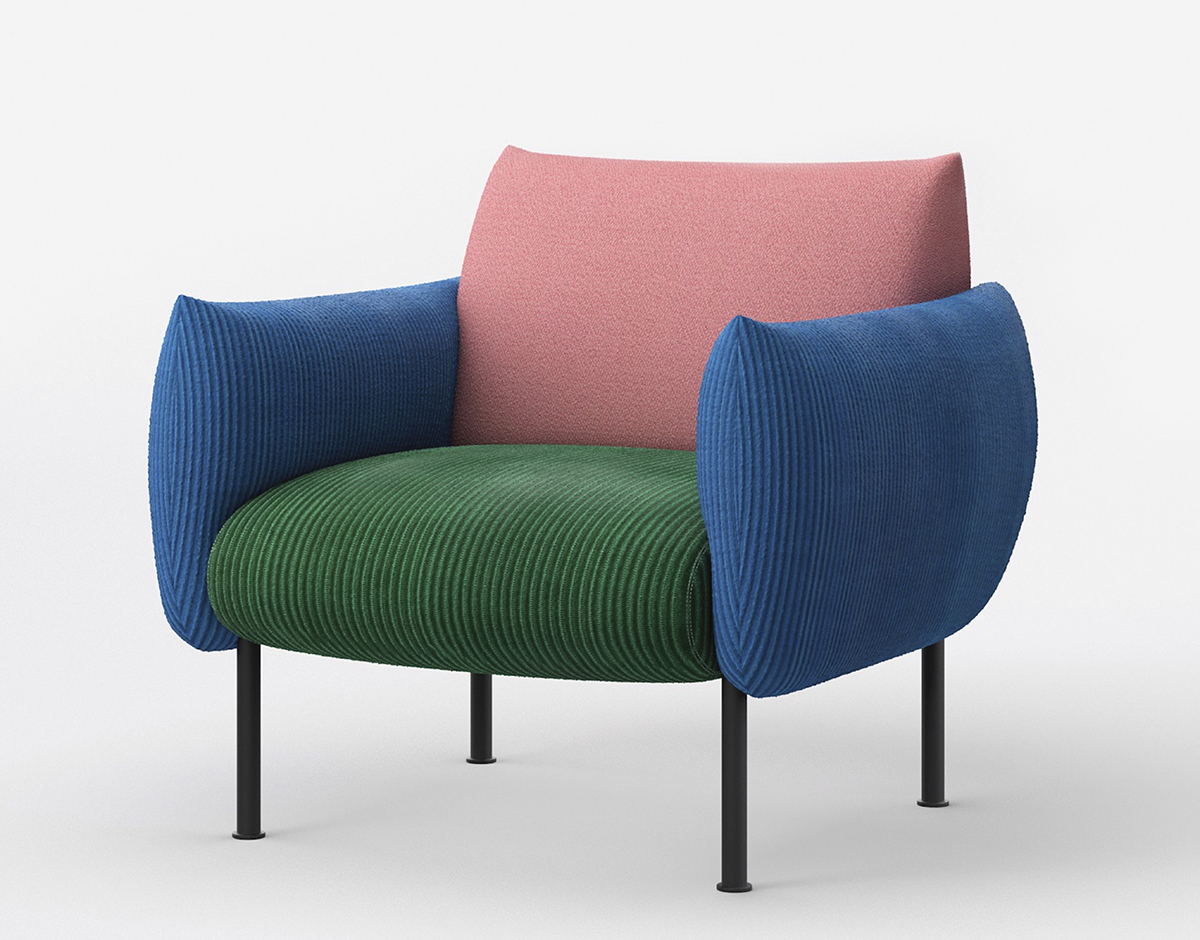 In other news from another emerging US-based design brand, Leta Sobierajski and Wade Jeffree have teamed up with Dims on a forthcoming collaboration, the first launch of which is a new version of the brand's Alfa Lounge and Ottoman in the hyper-saturated hues of Kvadrat's newest Phlox and Vidar editions. The overall Wade and Leta collection is called New Eclectic, and so far we have no idea what else it will comprise. To be continued.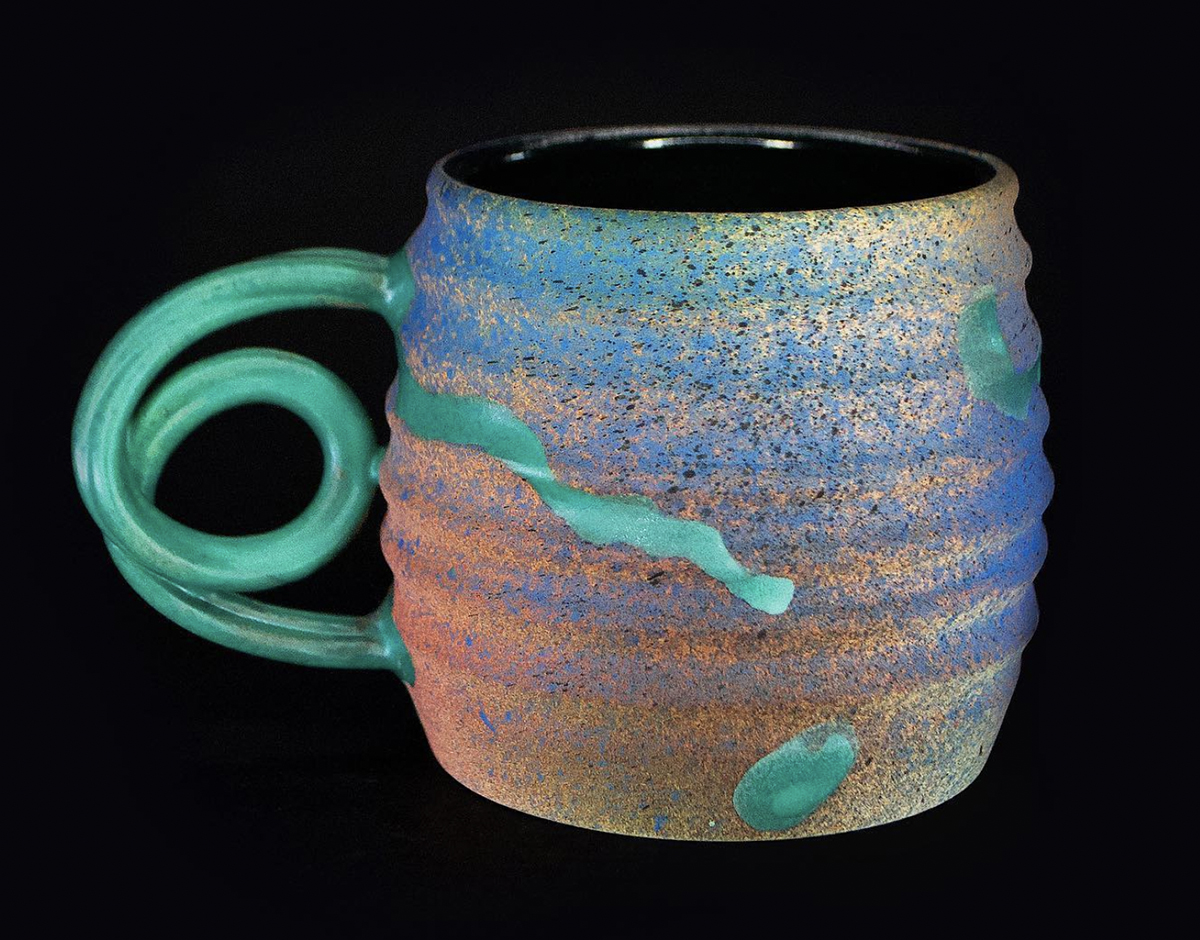 Lol, we didn't plan to fall in love this week with so many products in the exact same color scheme but, here we are… This is a mug by my favorite new ceramicist discovery on Instagram, Handheld Ceramics. Lots of great airbrushing action going on.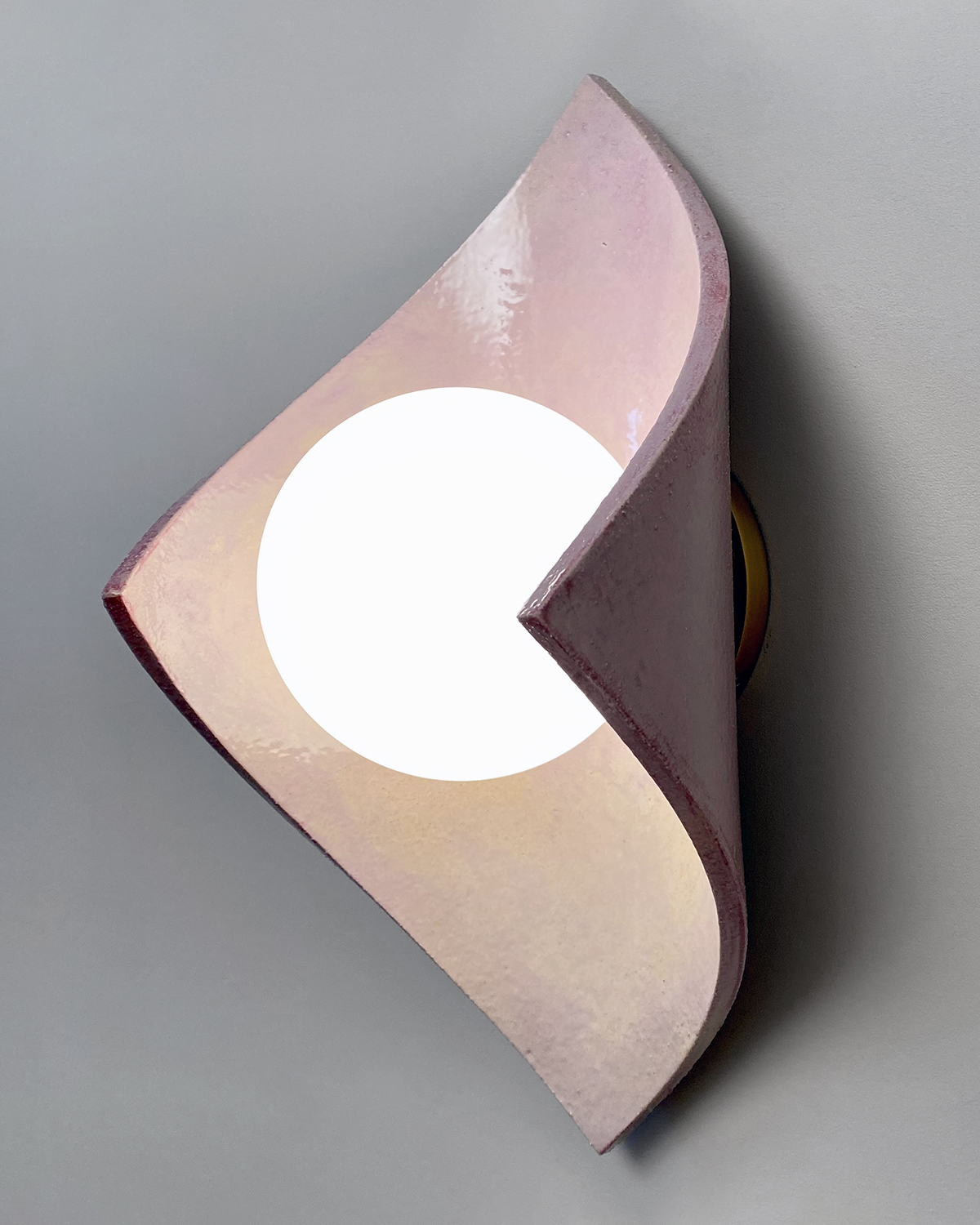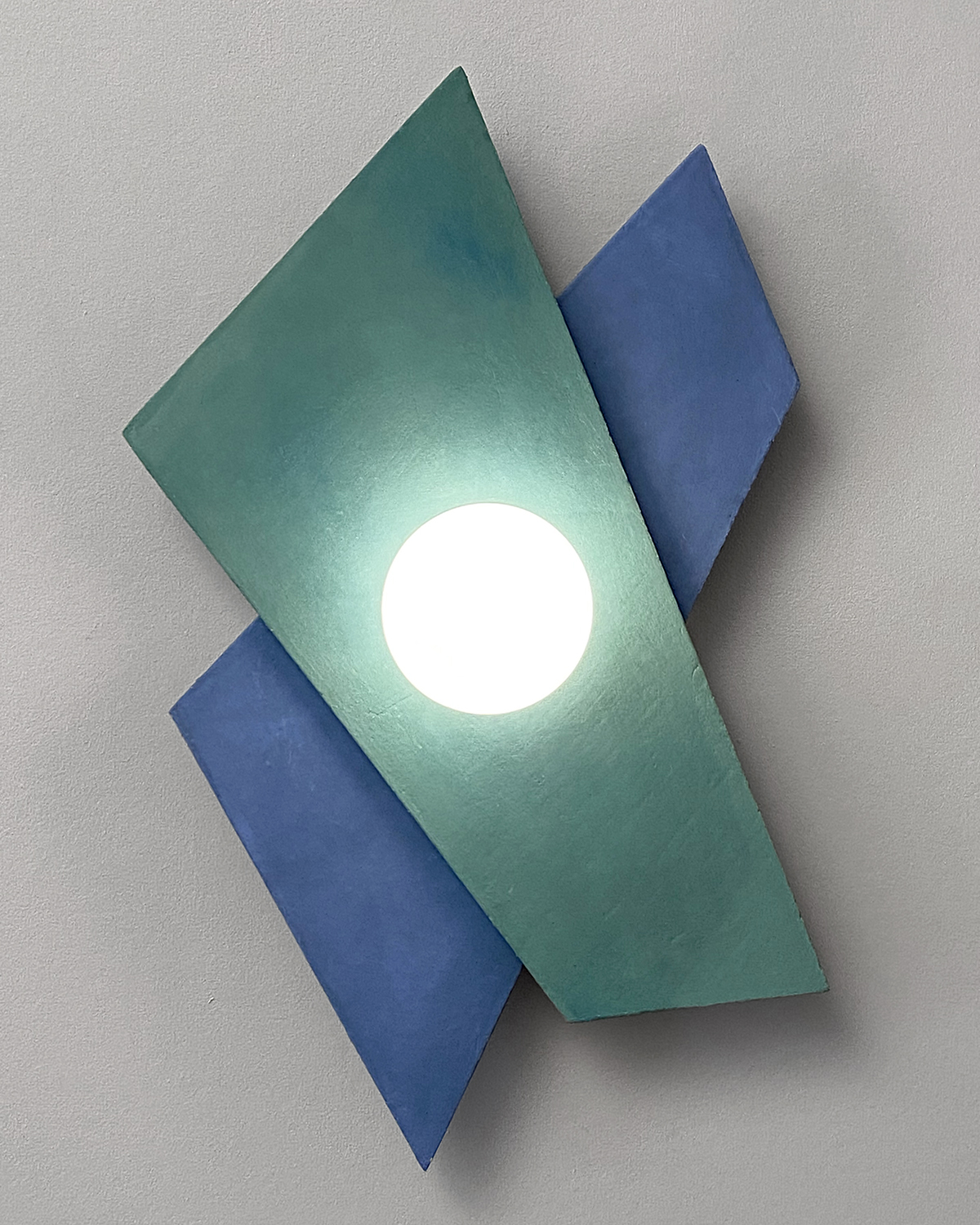 Last blue / pink / green combo: New York ceramicist Chardean Chum recently debuted a super nice collection of stoneware wall lights in many different simple shapes and colors. We especially like the folded Stingray sconce above, which would look really nice in a mirrored pair on either side of the bed. You can see all the available variations here.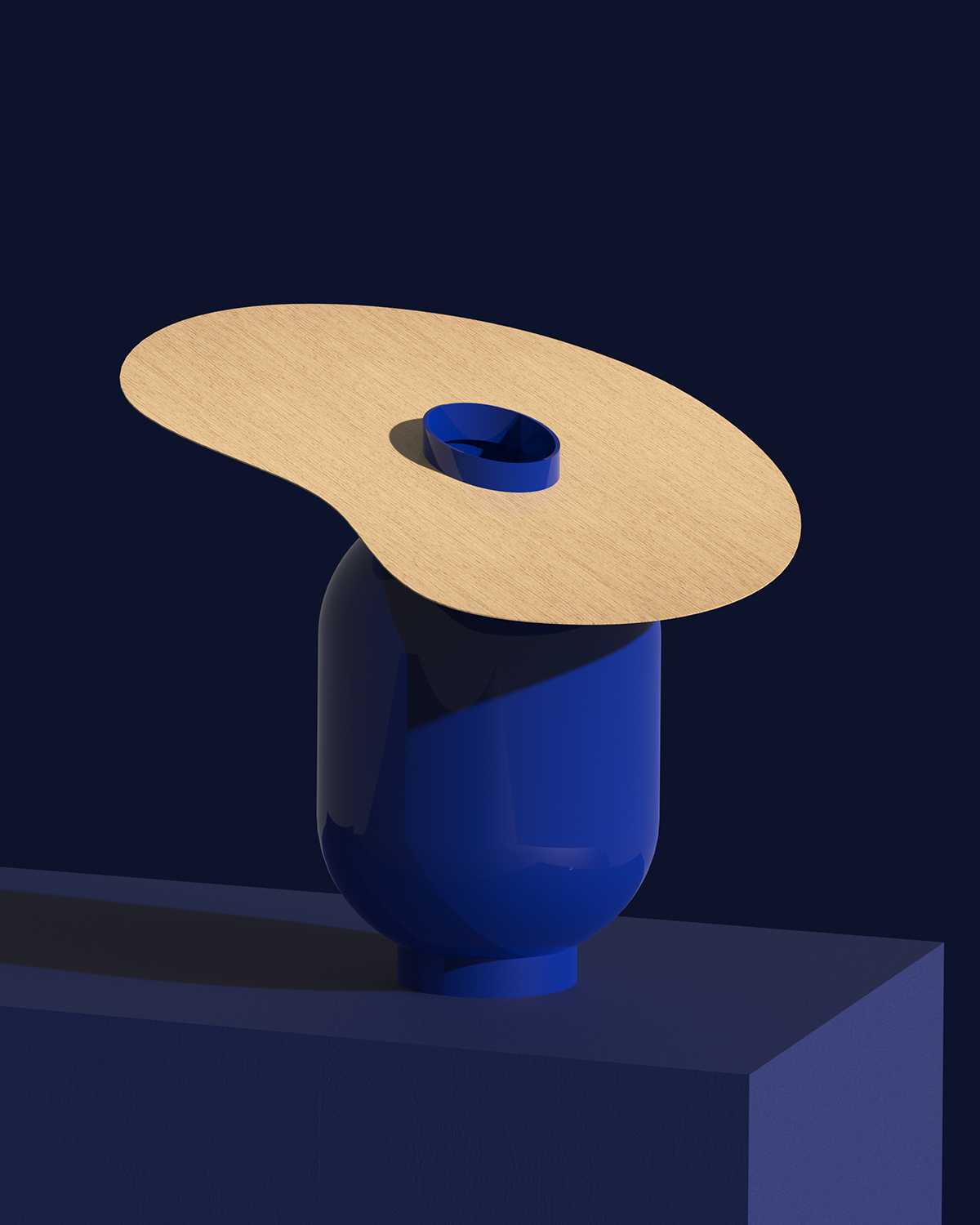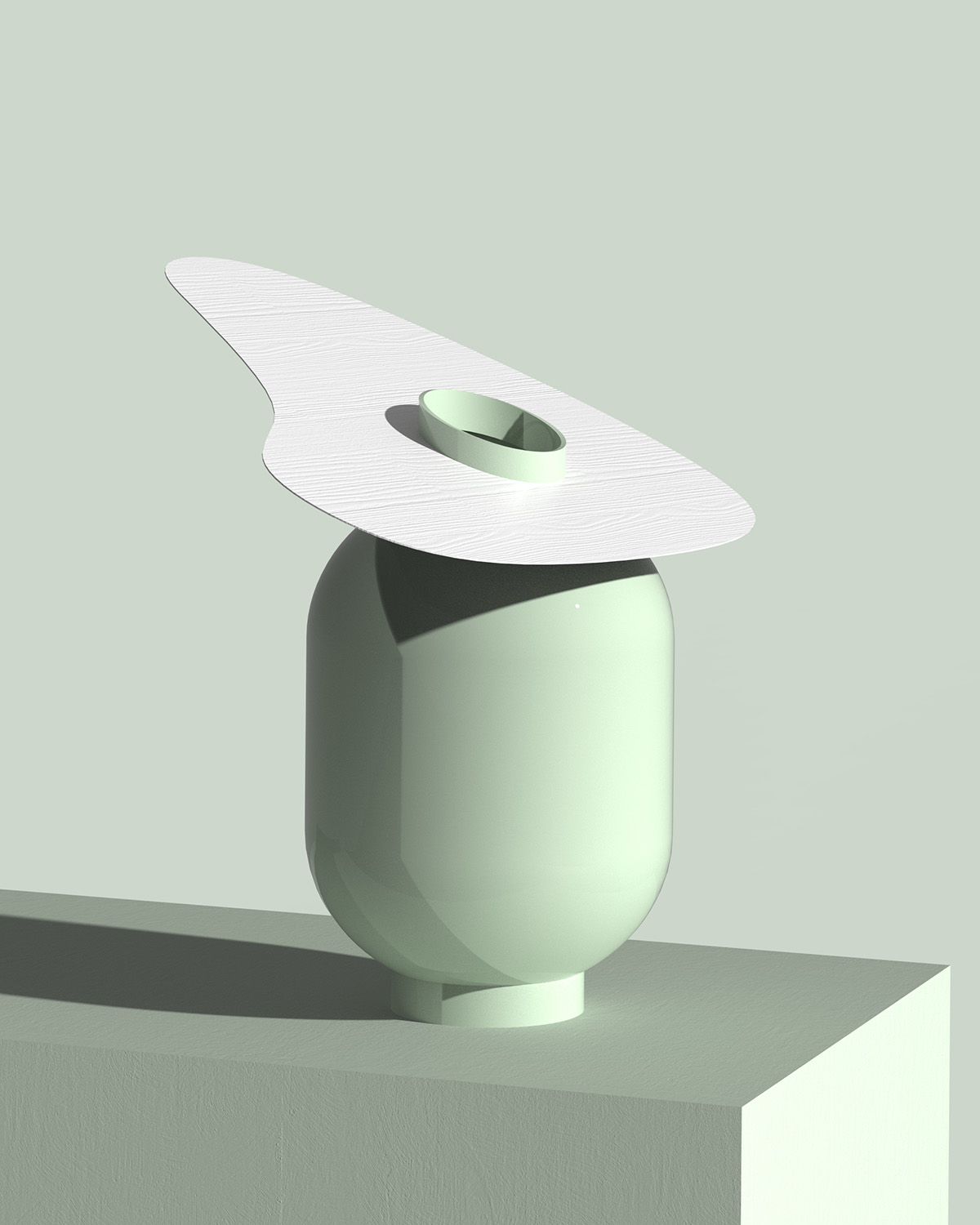 These new vases by Thomas Dariel for Maison Dada are called Margot, after the character in Alexandre Dumas's novel Queen Margot; each has a wood-veneer "ruff" resembling those worn by Marguerite of Valois in the 16th century, though they also remind us of painters' palettes.

In our submissions box this week was the latest release by French designer Margot Thiry, a quite enigmatic convex mirror with an amorphous hole missing from the center. More artistic than functional, though probably fairly interesting for selfies. Photo by Pim Top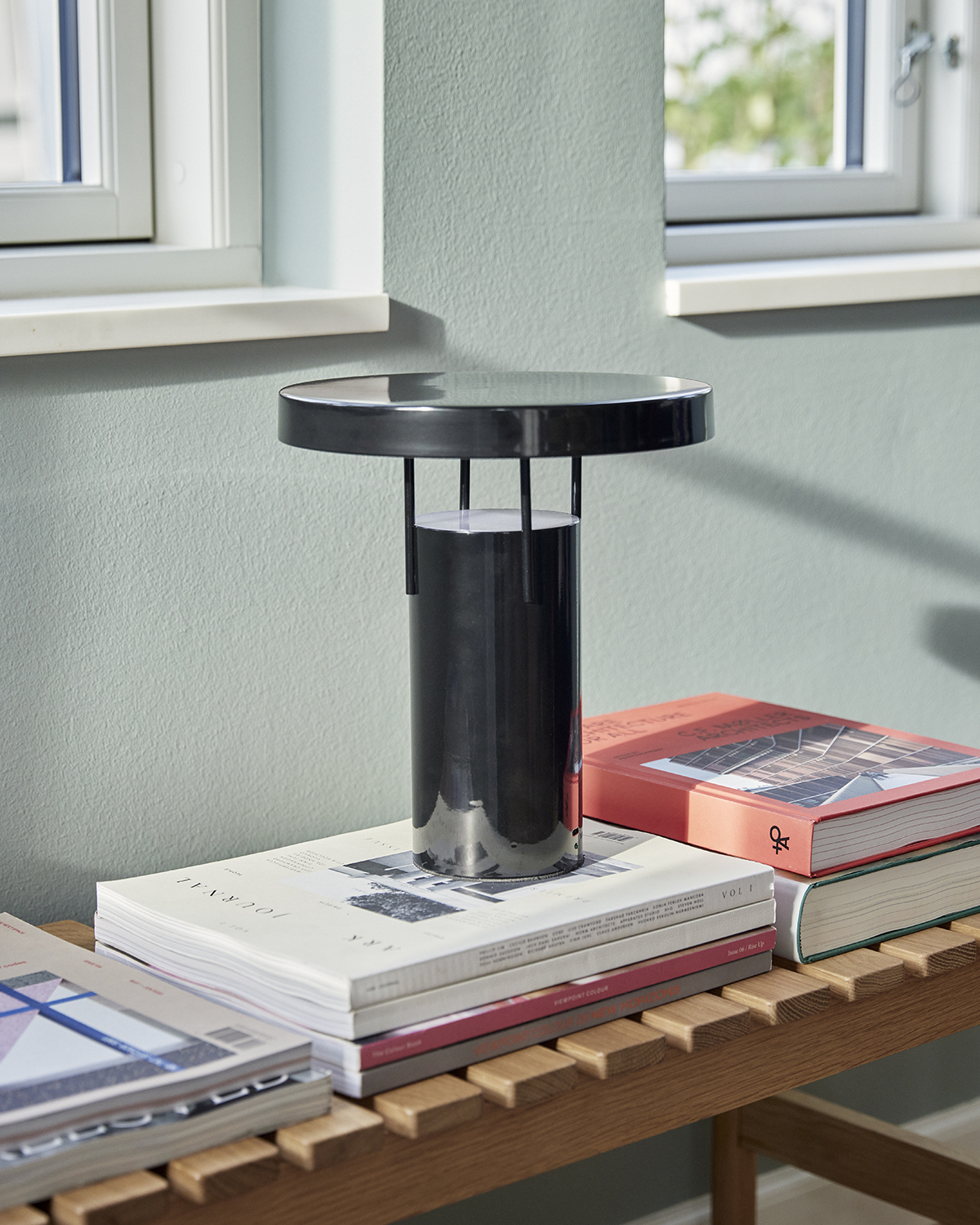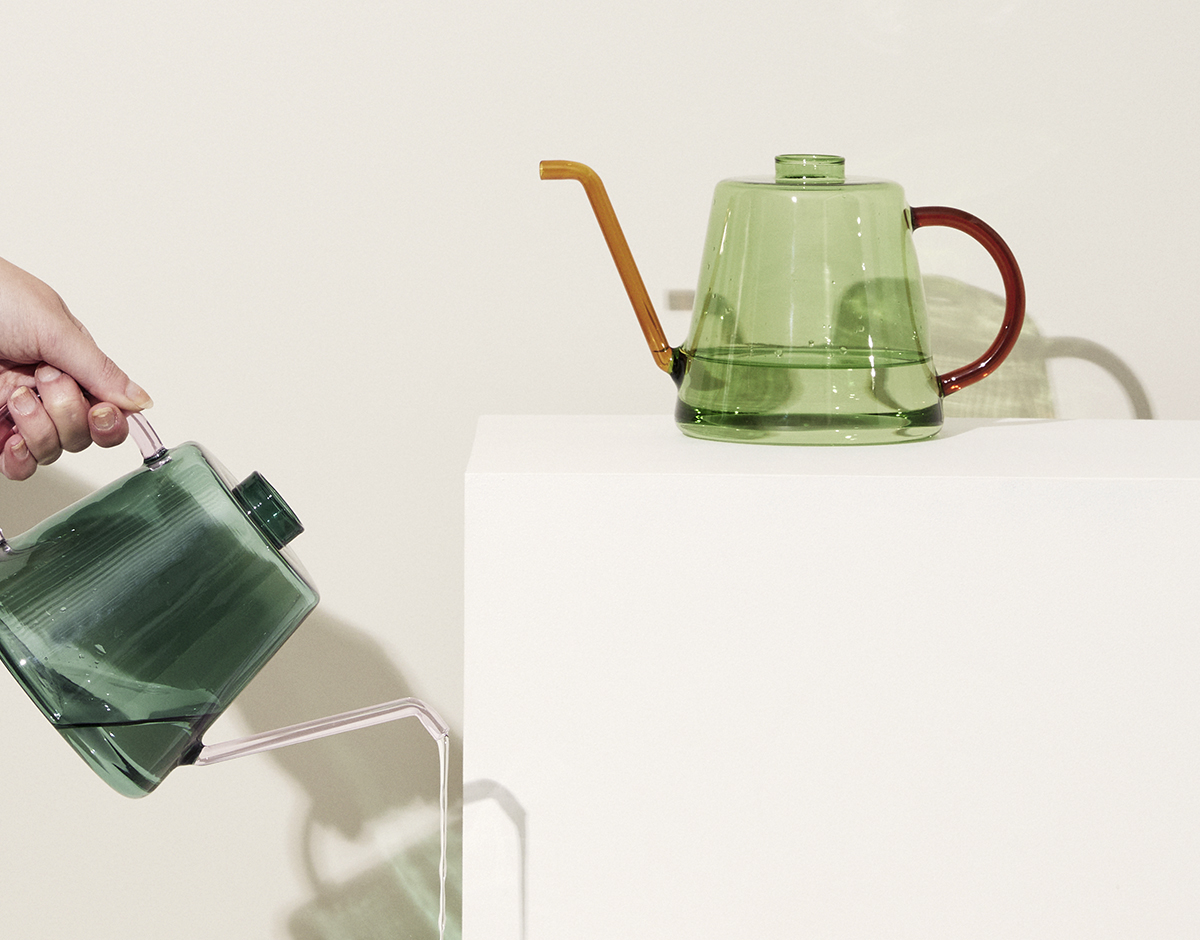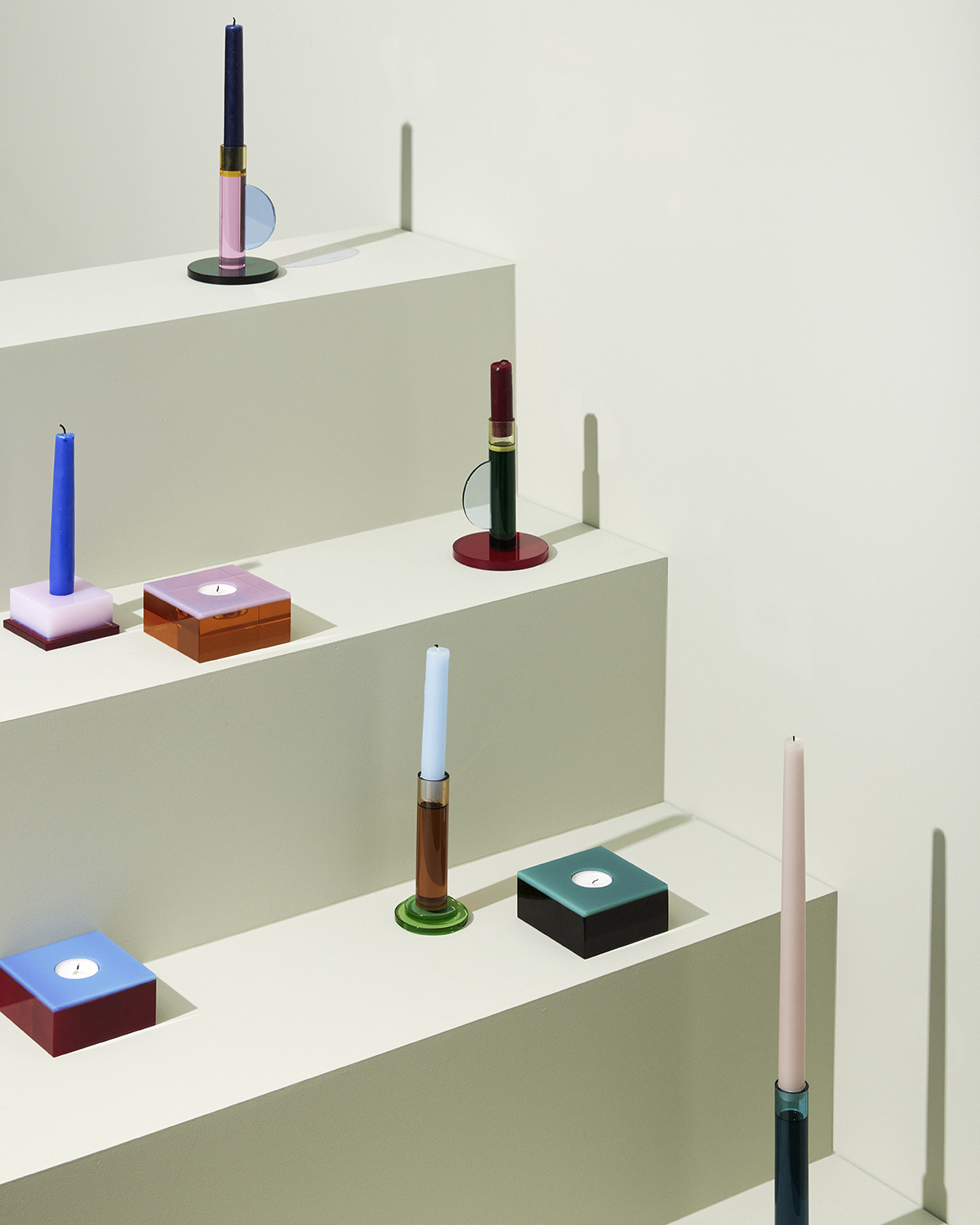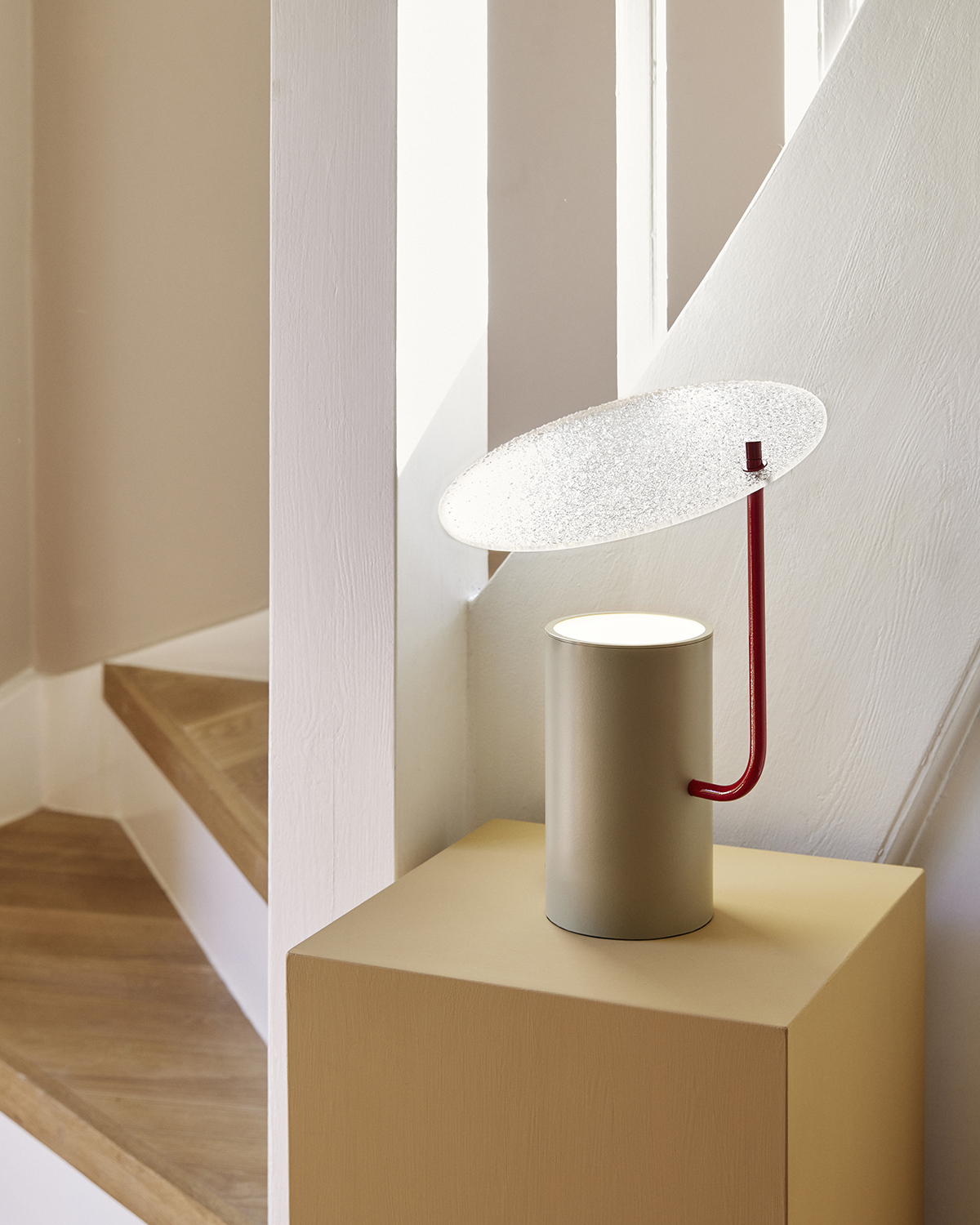 The Danish brand Høeg + Møller just released its latest collection, and though you can't buy any of it in the US, that didn't stop us from diving in and picking some of our favorites, including a two-tone glass watering can and a lamp with an orbiting pebbled-glass diffuser.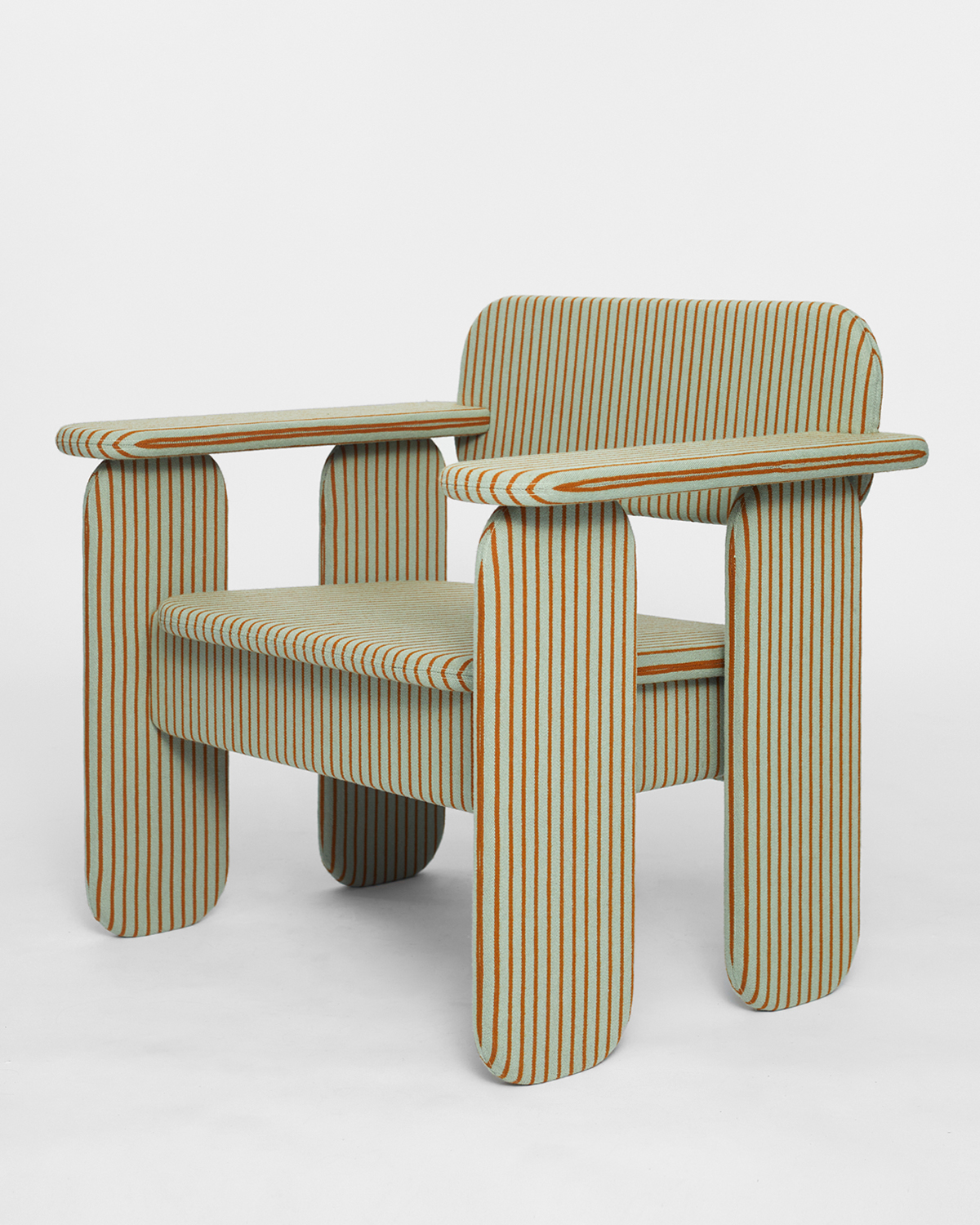 Love this chair by furniture designer Thomas Woltmann and textile designer Sarah Brunnhuber, which plays with the shift between two dimensions and three. Each plane is cut from a thin piece of plywood, enveloped in recycled foam and upholstered in a wool-cotton fabric woven in Denmark by Kjellerup Væveri. Photo by Alana Ocaño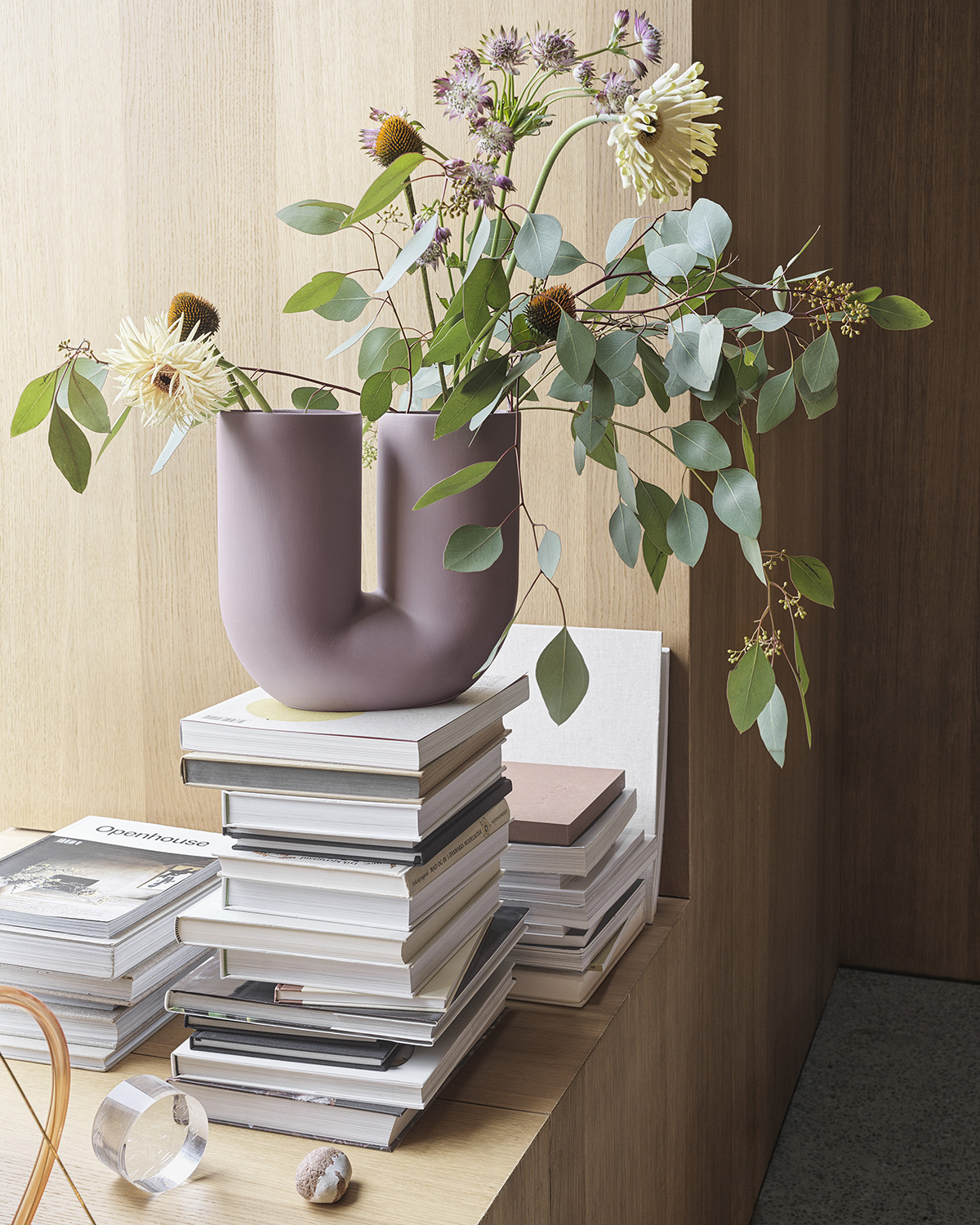 Just a wee PSA to let you know that one of our favorite vases — the Kink Vase by Earnest Studio for Muuto — is about to be available in this new shade of dusty lavender. Watch this page for details.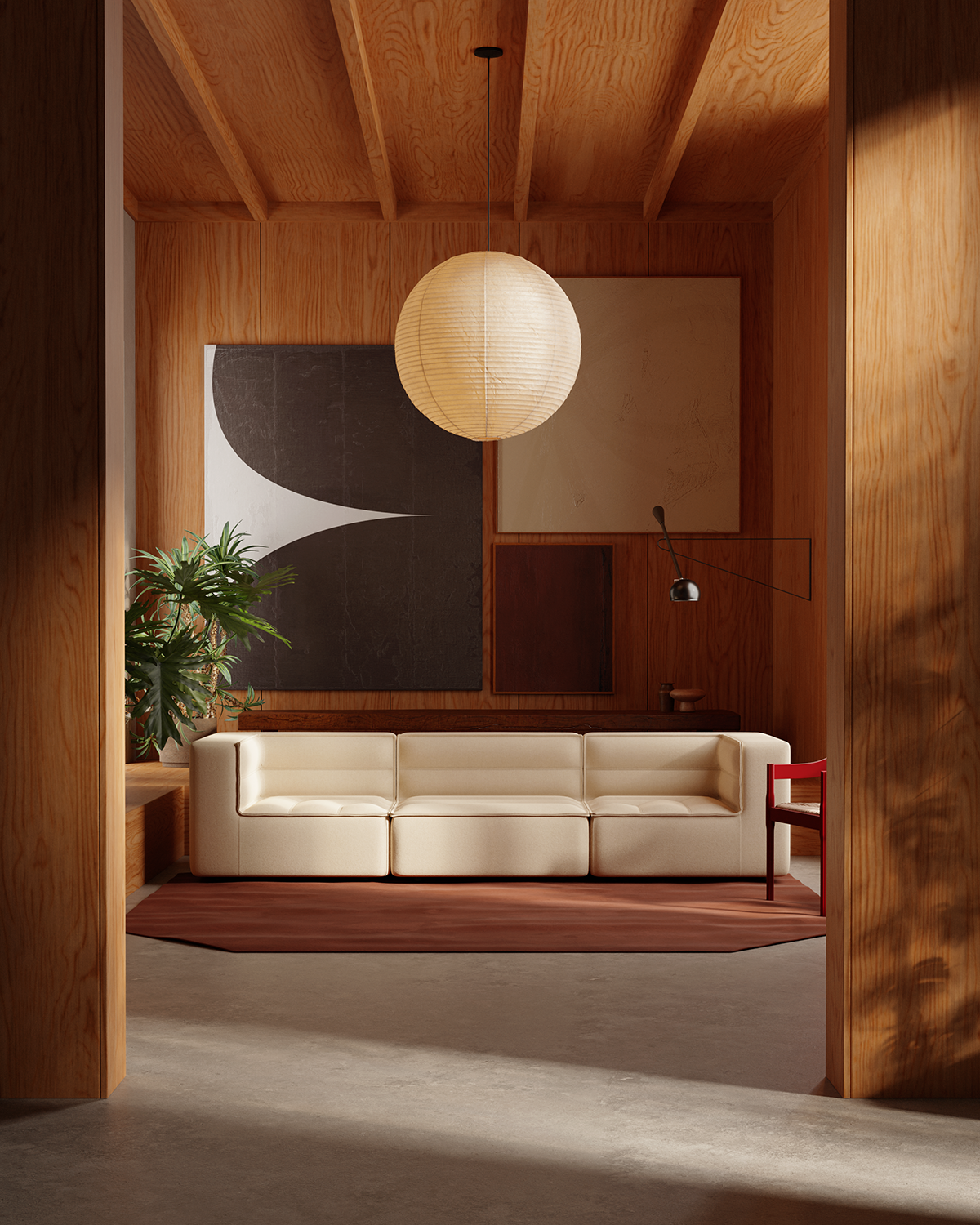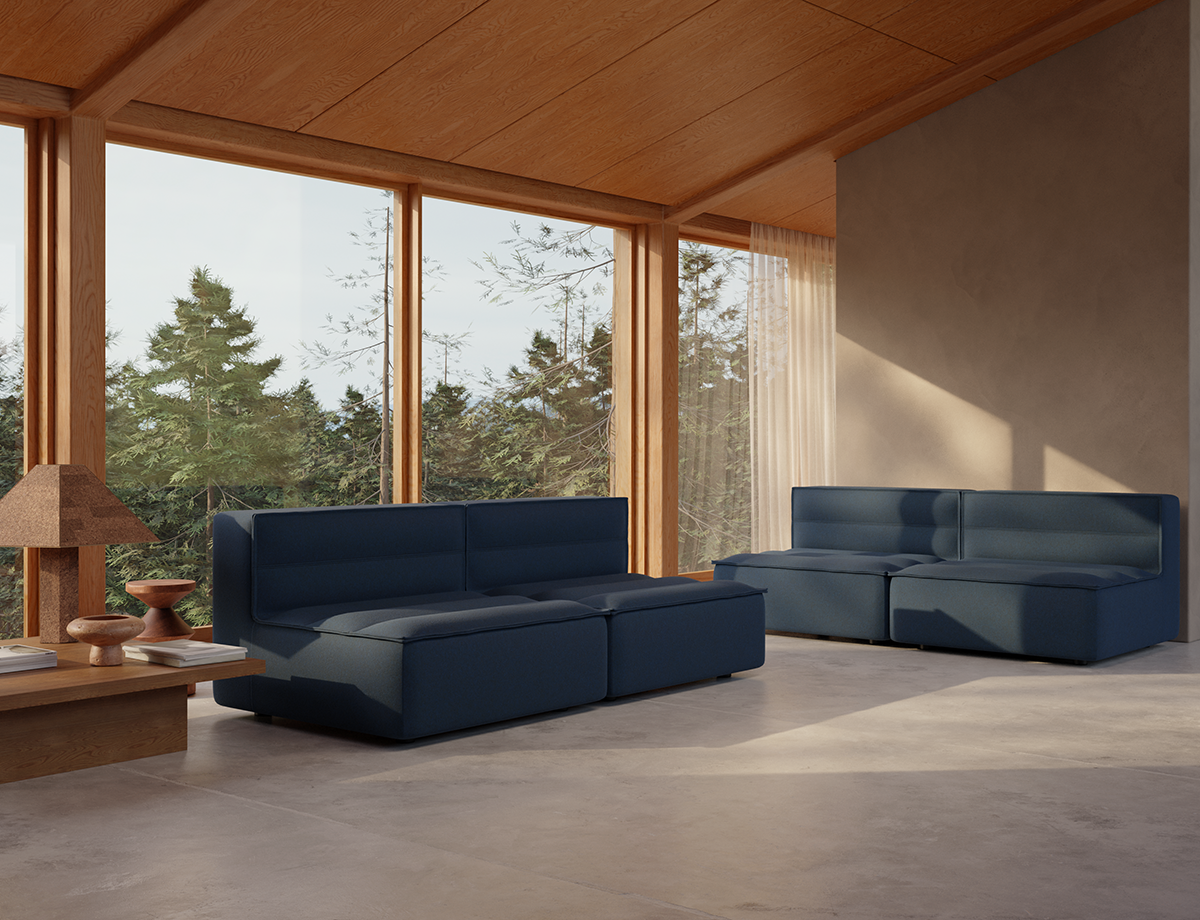 The Vancouver furniture brand Part and Whole so far only offers two designs — the Total sofa, and the new Chord sofa by Nathan Martell and Steve Suchy (pictured), which is currently on presale. We haven't sat on them, of course, so it's hard to tell, but both look quite nice, and we always appreciate a minimalist design when it comes to sectionals. The renderings above are by Robin Barnes.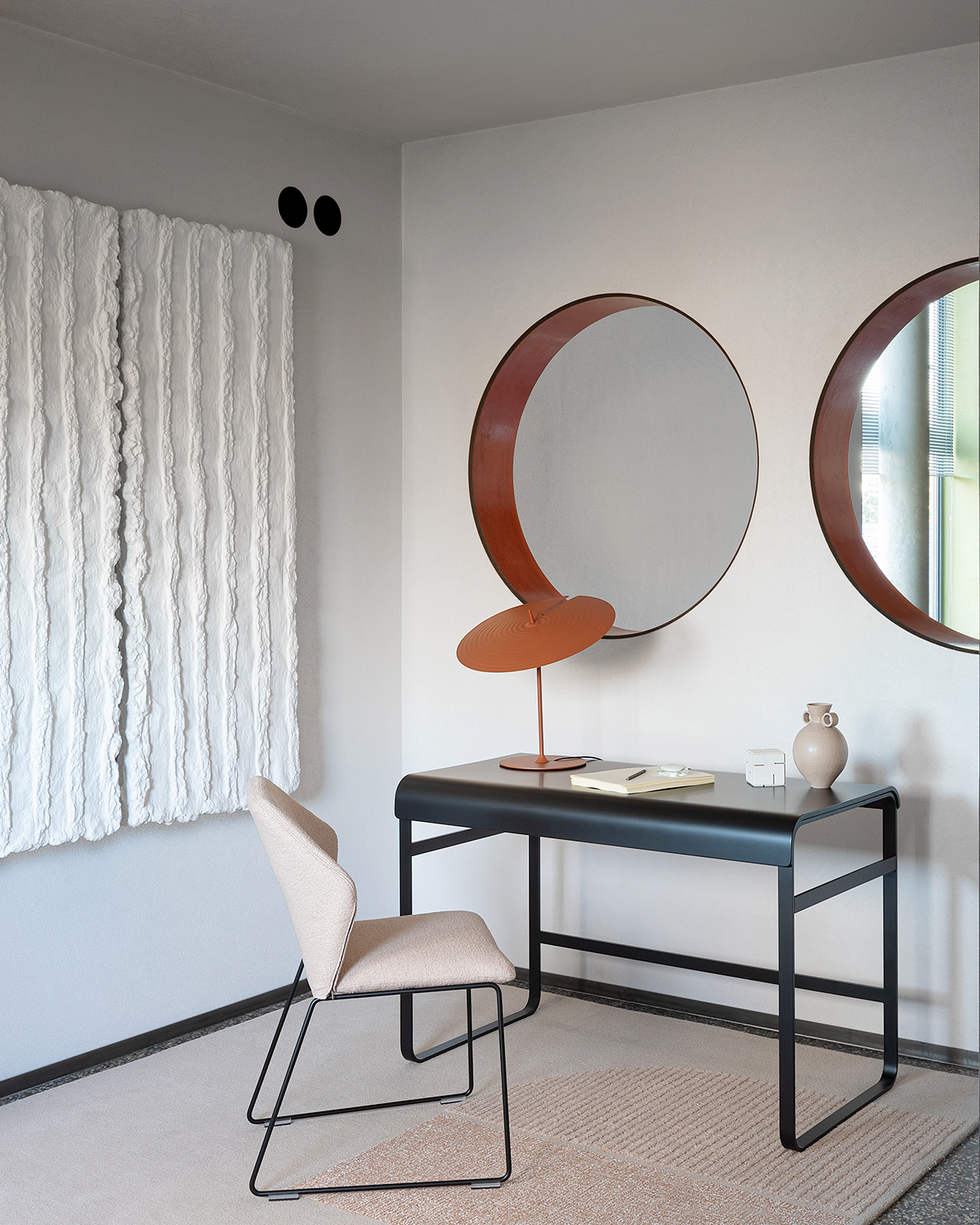 In a year when everyone was working from home, there seemed to be a shortage of great desks; Saba Italia has added one to the mix in the form of Alphabet, a minimalist workspace with a waterfall top and an optional drawer designed by 967 Arch.
Interiors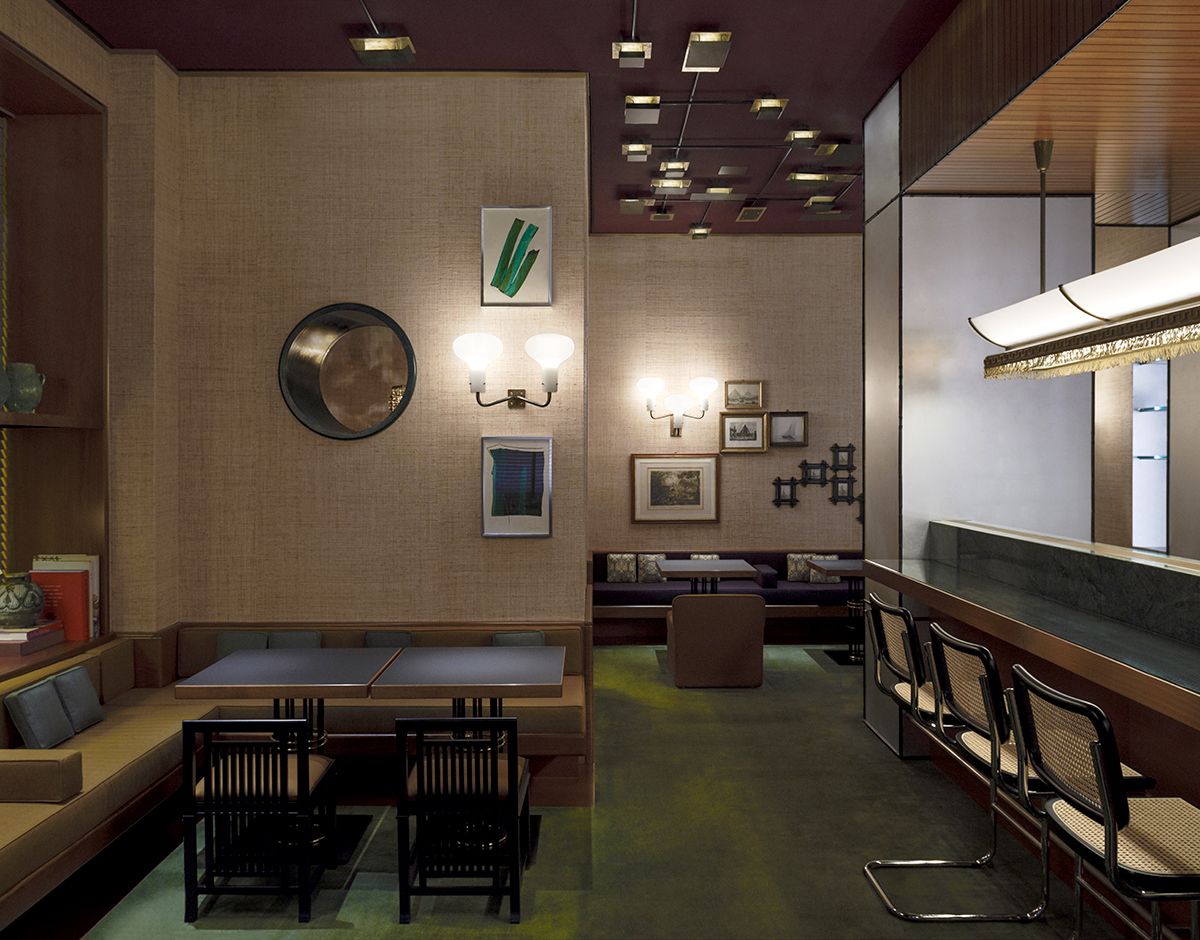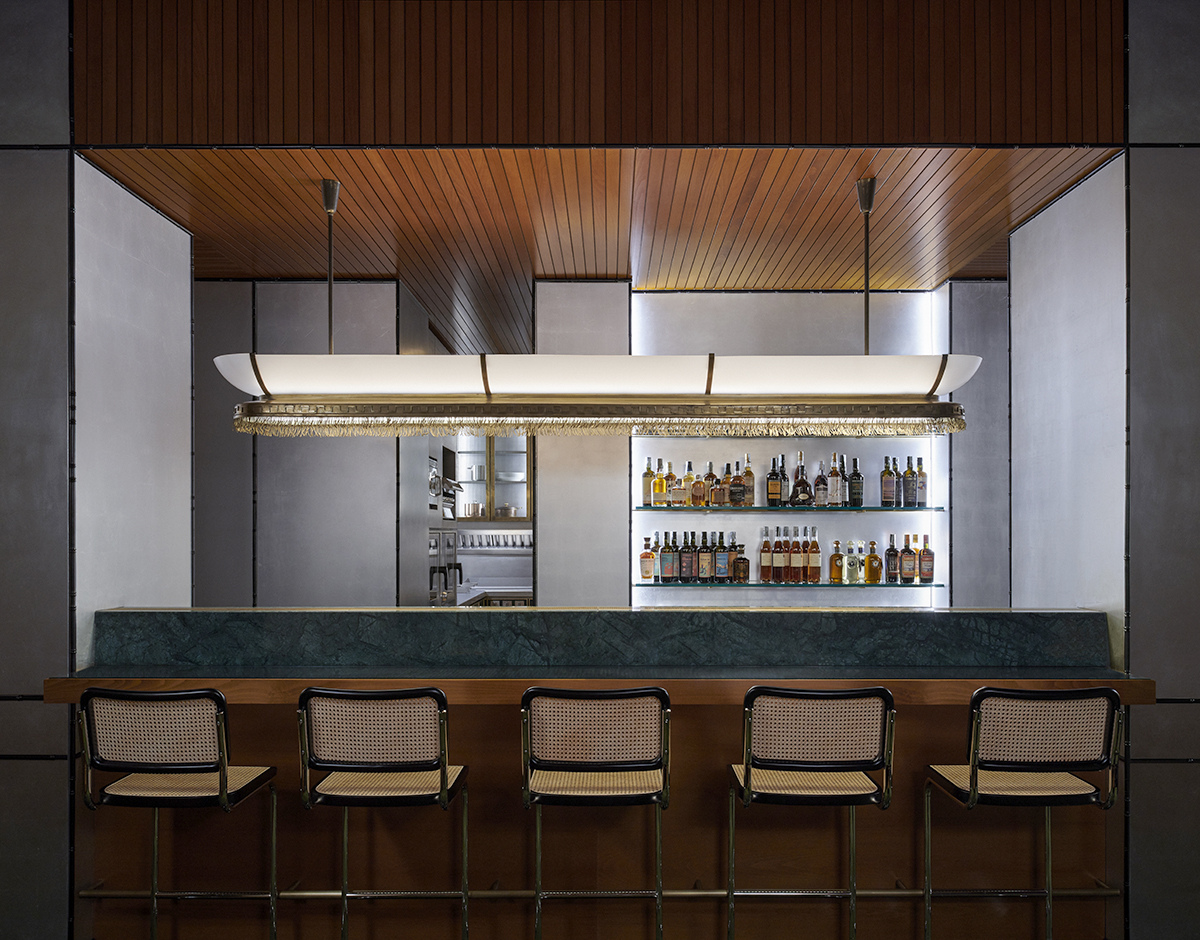 Emiliano Salci and Britt Moran's Dimorestudio has just completed the interior of a new fine dining restaurant in Milan called Langosteria, inspired, they say, by the design of the 1970s with Japanese influences. If a design brand hosts a dinner there during the Salone in June, we really hope we're invited! Photos by Paola Pansini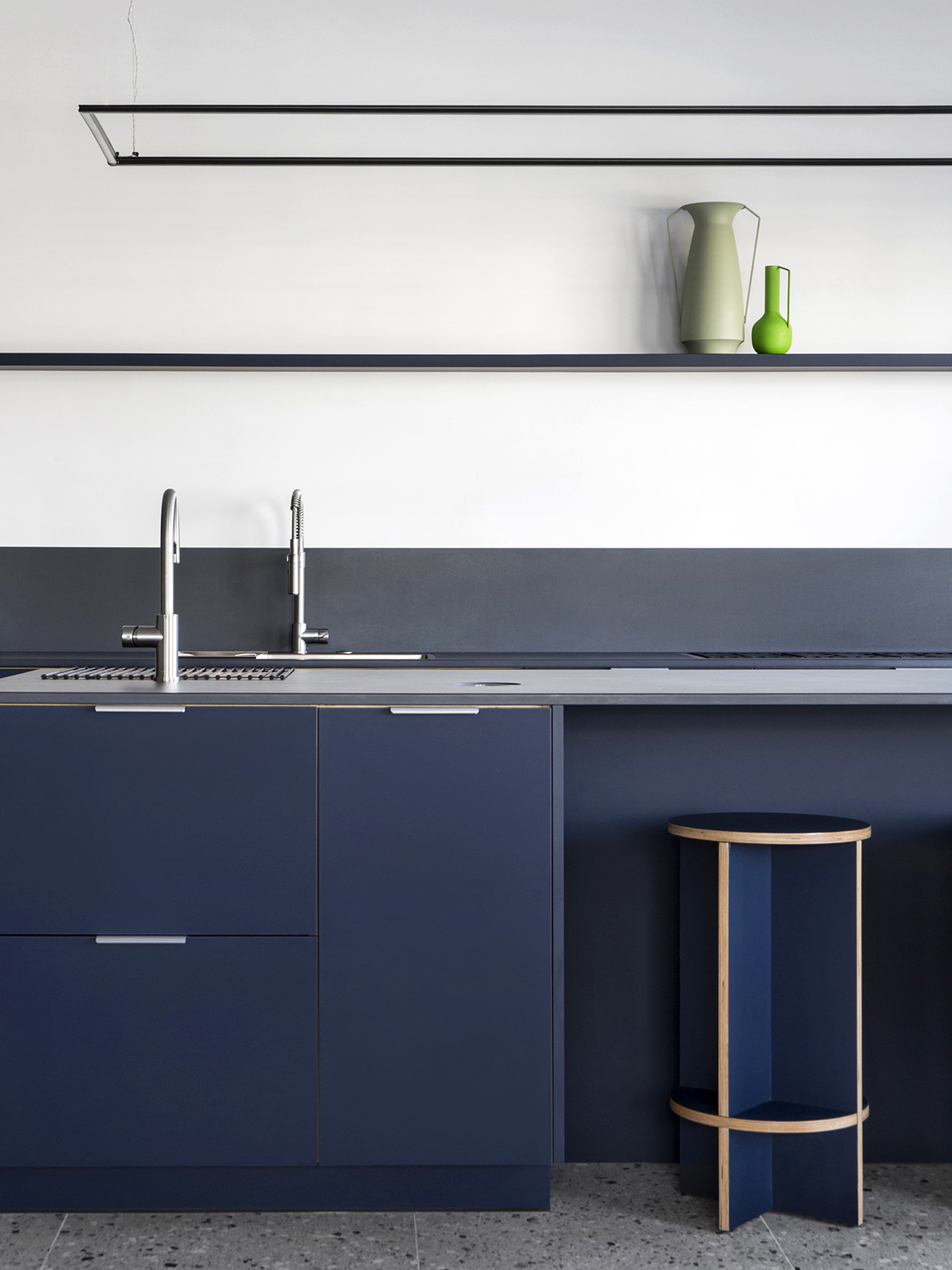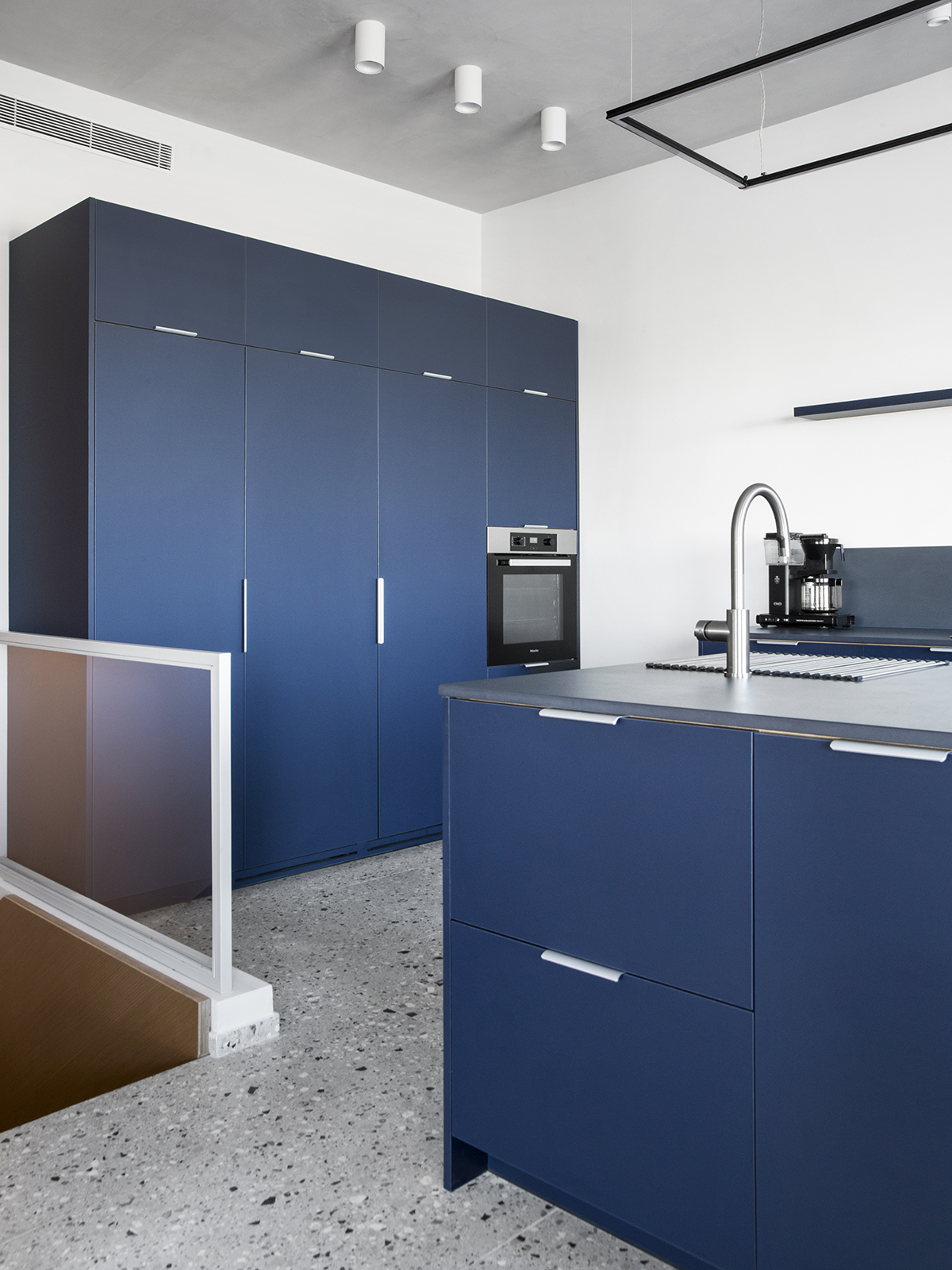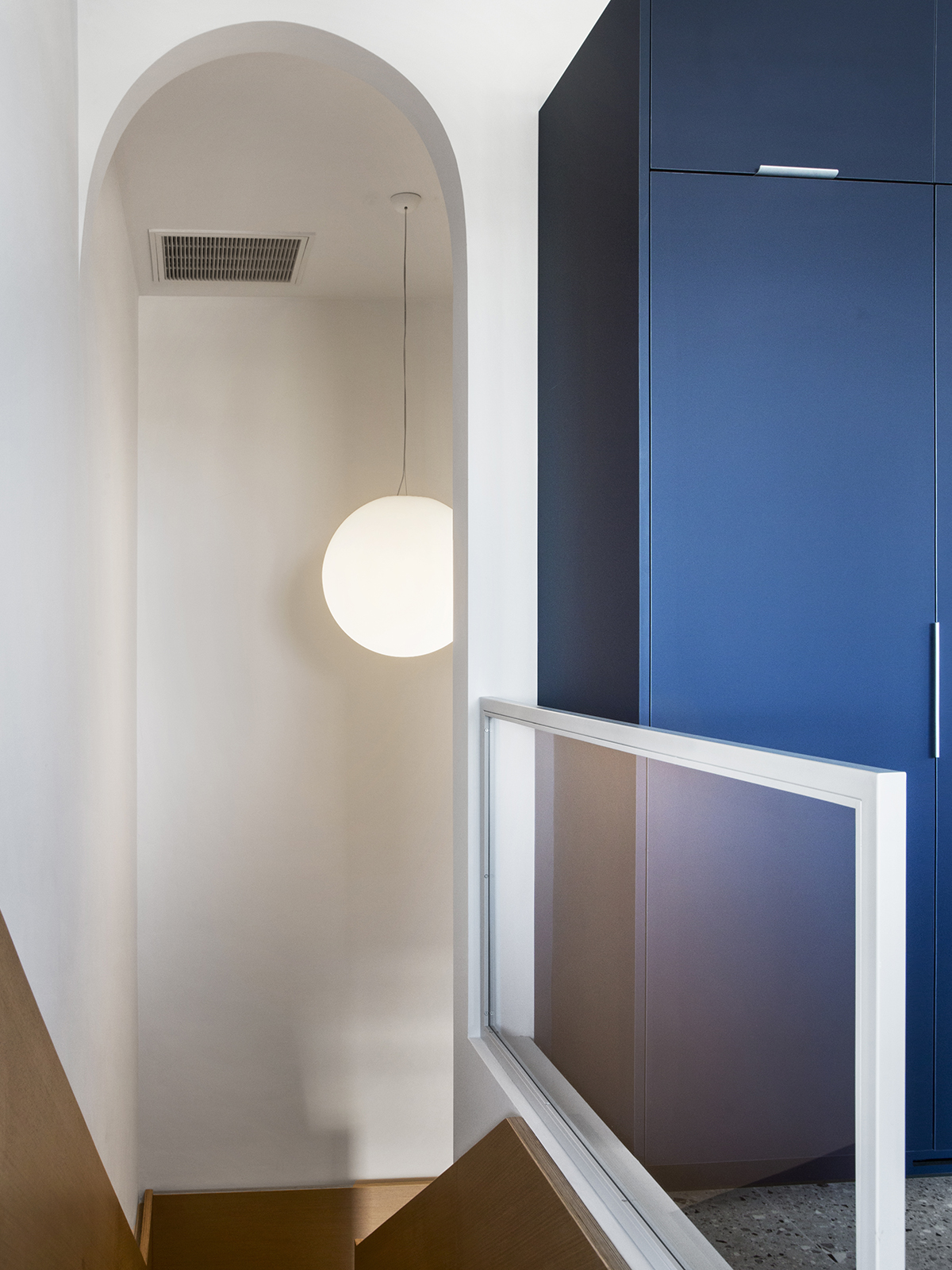 Just a shout-out to this really nice kitchen project by architect Simon Barazin, in a private residence in Tel Aviv belonging, fittingly, to a pair of coffee and food entrepreneurs. The blue bar stools and thin rectangular pendant light over the island were both custom-designed by Barazin's studio s.B. Photos by Noa Beller