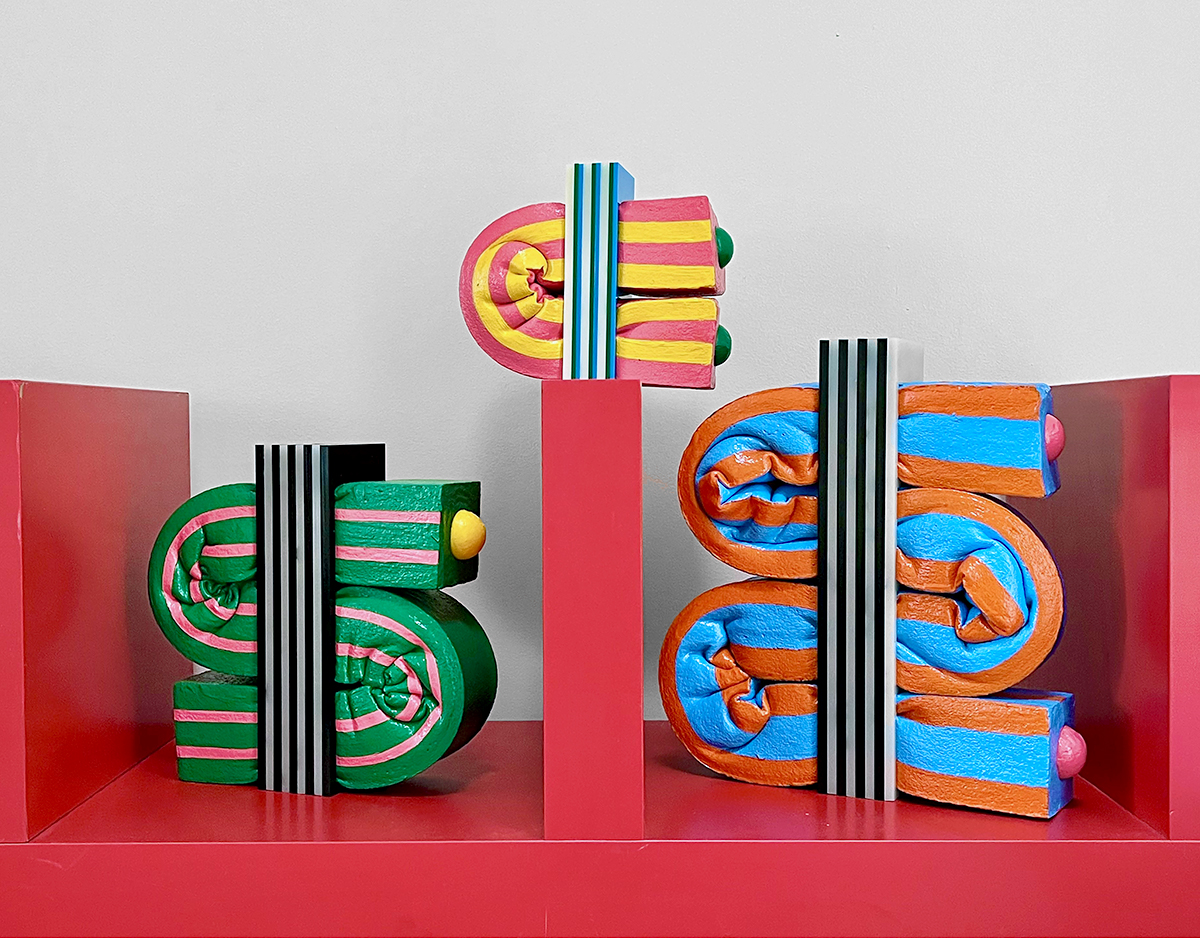 A weekly Saturday recap to share with you our favorite links, discoveries, exhibitions, and more from the past seven days. This week: four more new design talents to close out our two-week series (including Kiki Goti, above), outdoor bathtubs giving us serious dream-life FOMO, and an installation in a 1920s private airport by Nilufar gallery.
New Talents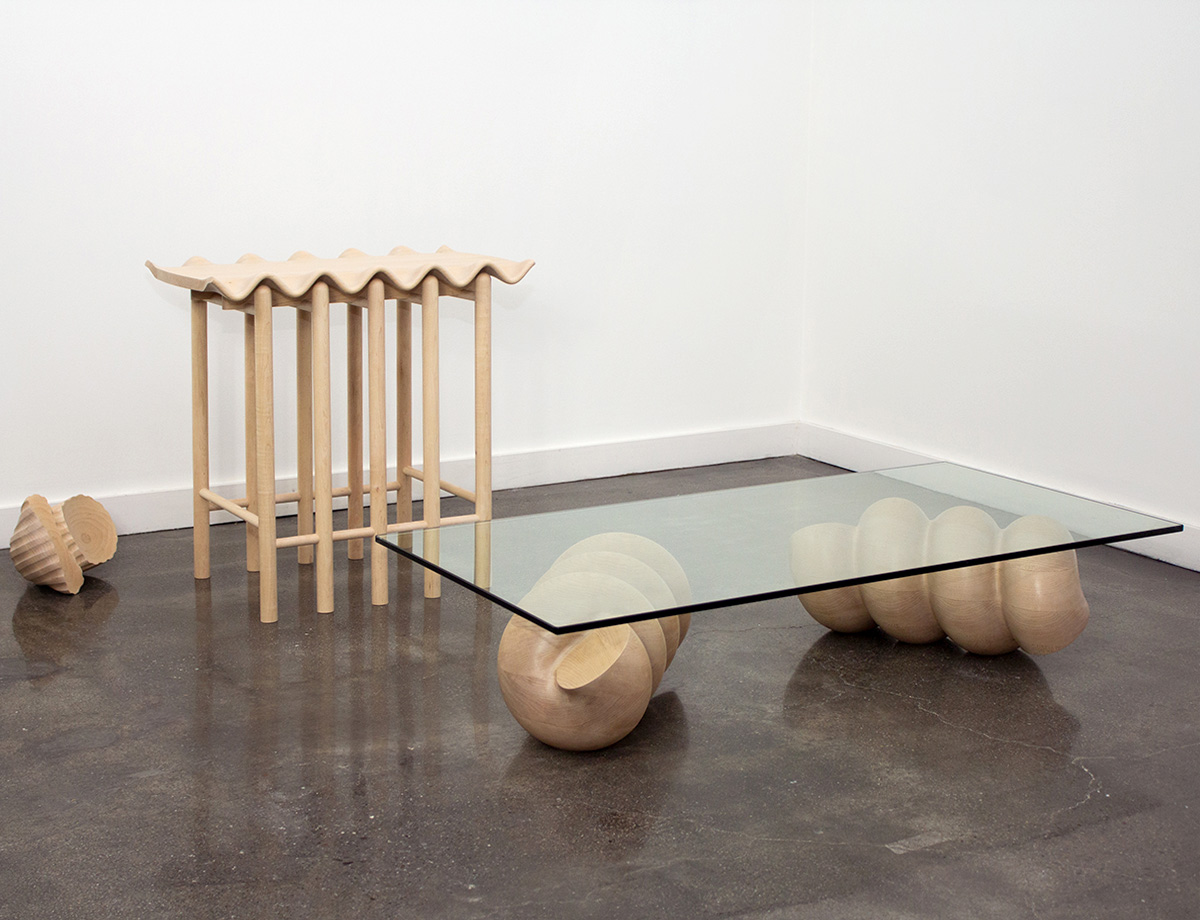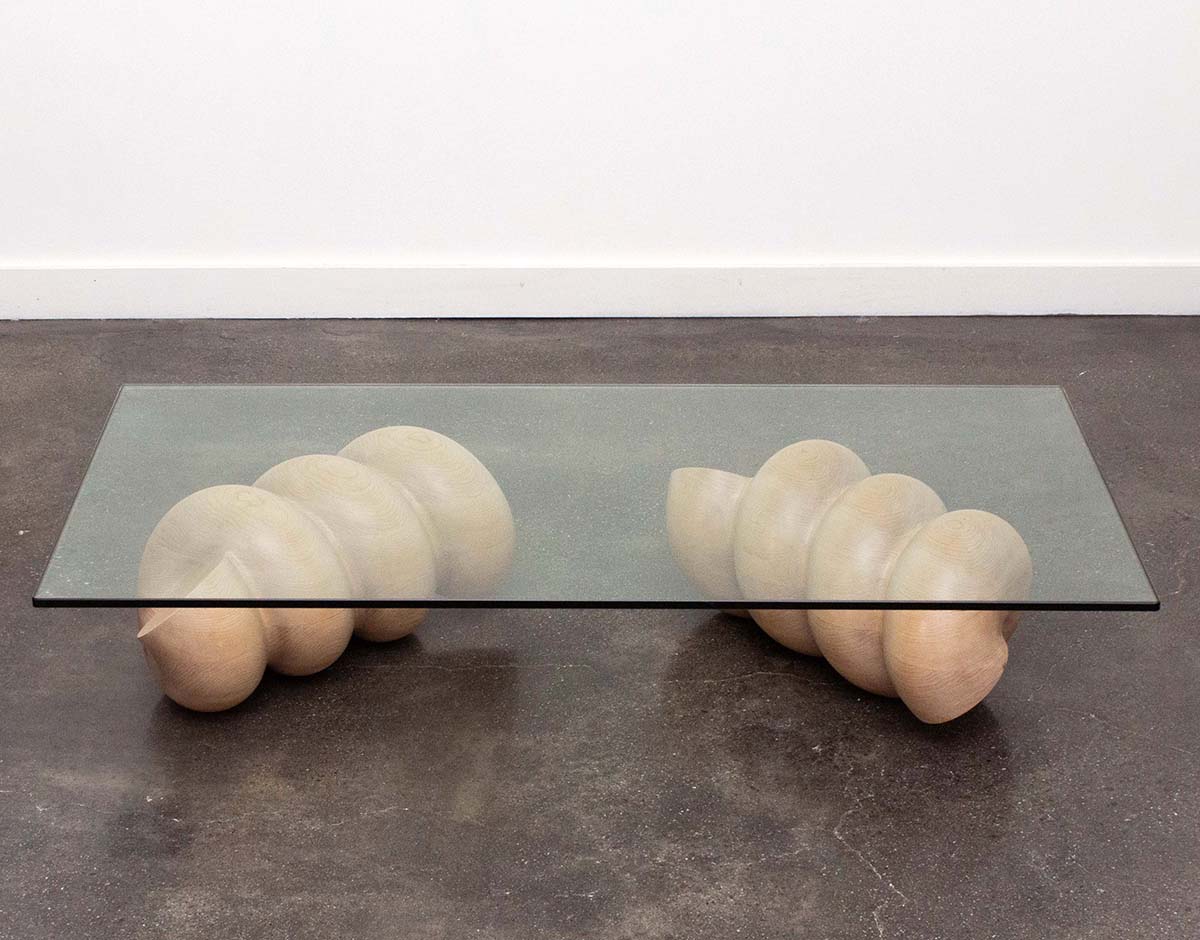 For the last two weeks on the site, we've been featuring some of our favorite new talents around the world. On Monday we'll go back to posting our usual mix of stories, but we wanted to squeeze a few more up-and-comers in before we did! First up is Caleb Ferris, who created a suite of wood furniture inspired by the various shapes of grocery-store pasta, like lasagna and cavatappi. "The production methods used to create the pieces in this collection mimics the way pasta is made," he says. "Some pieces are made by human hands, some are made by machine, and some are a combination of the two."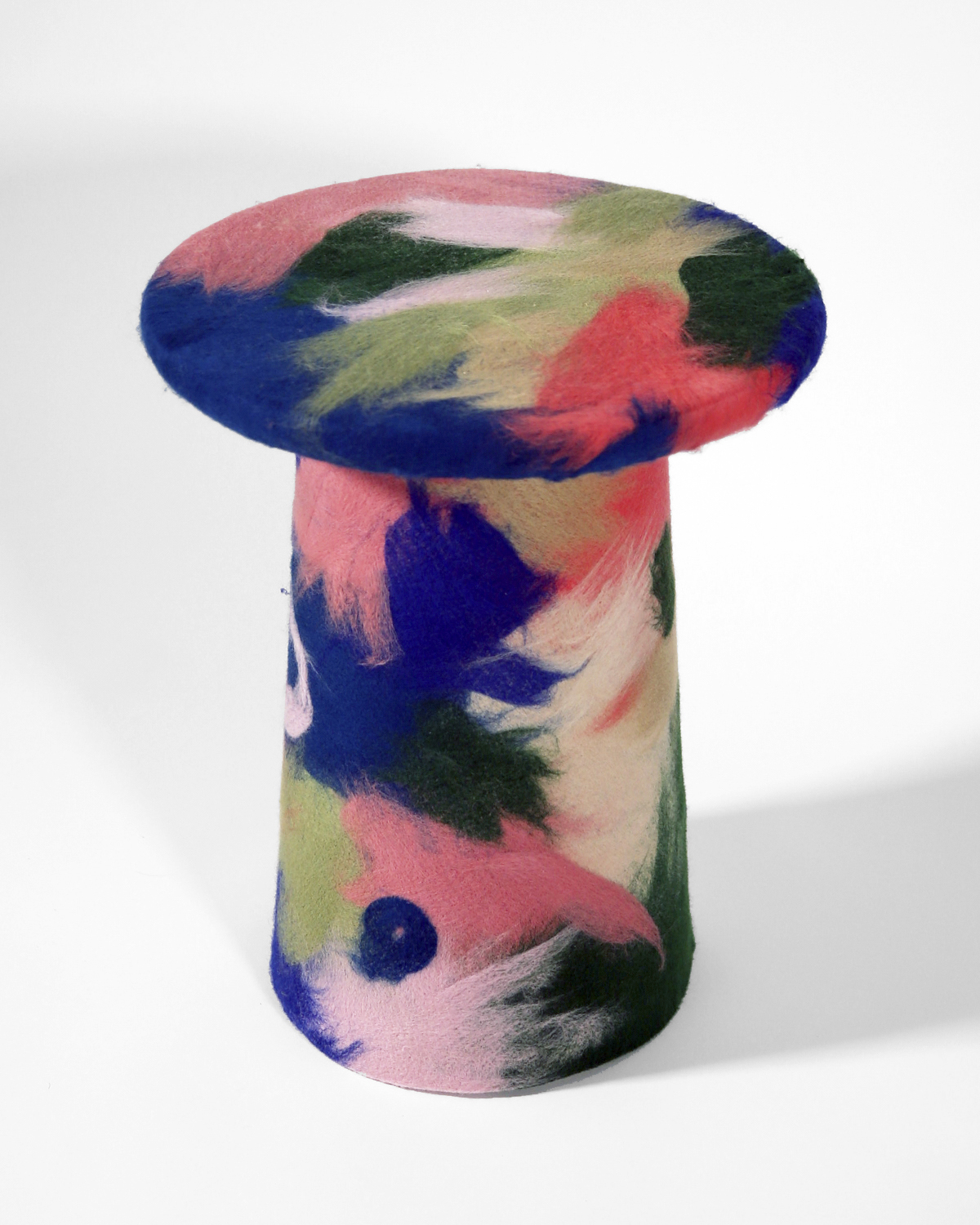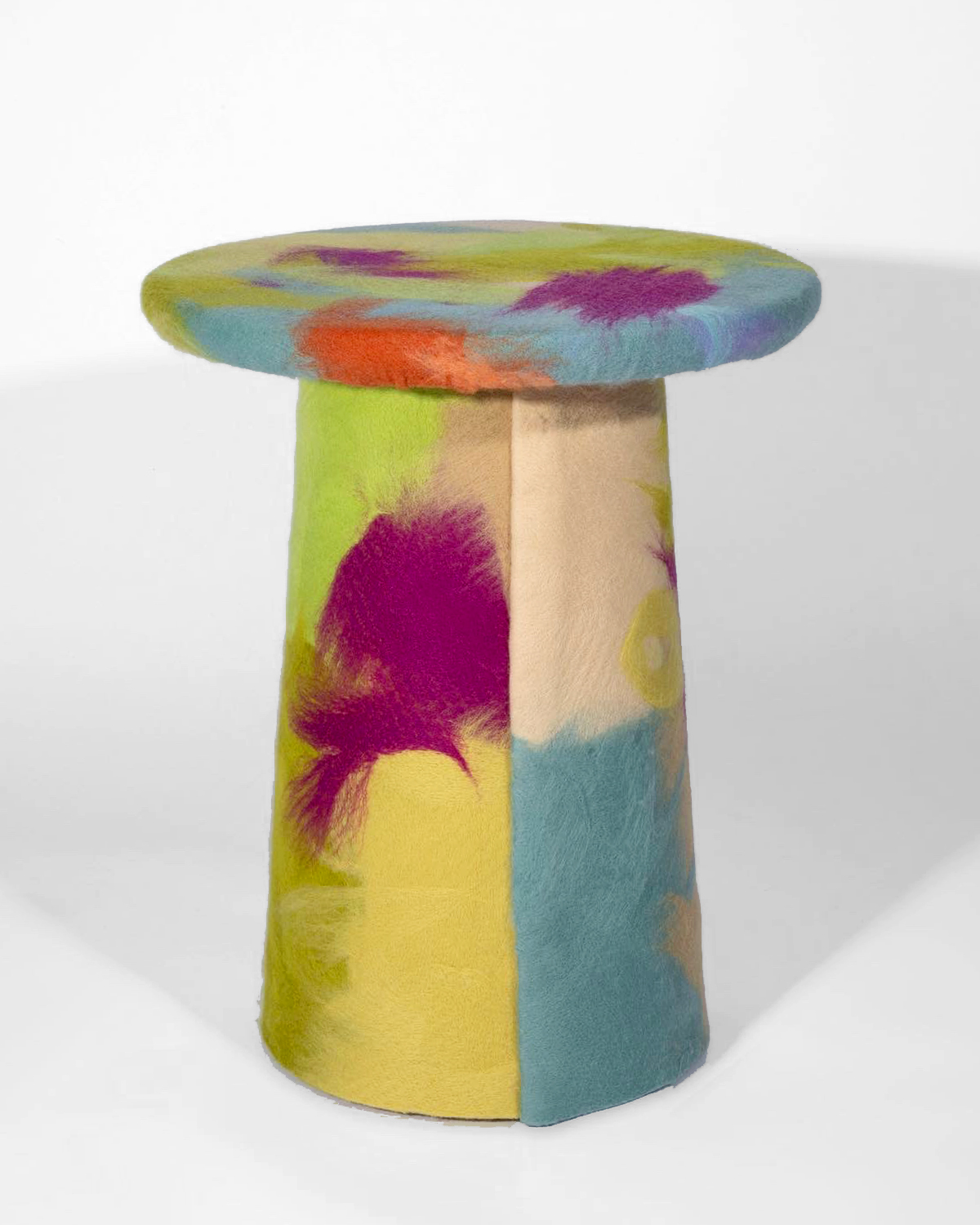 We've had our eye on Jocelyne Cabada's work for several months now; the NYC-based designer has a line of colorful felted bags and accessories called La Lana, but has also been making stools and lamps as well.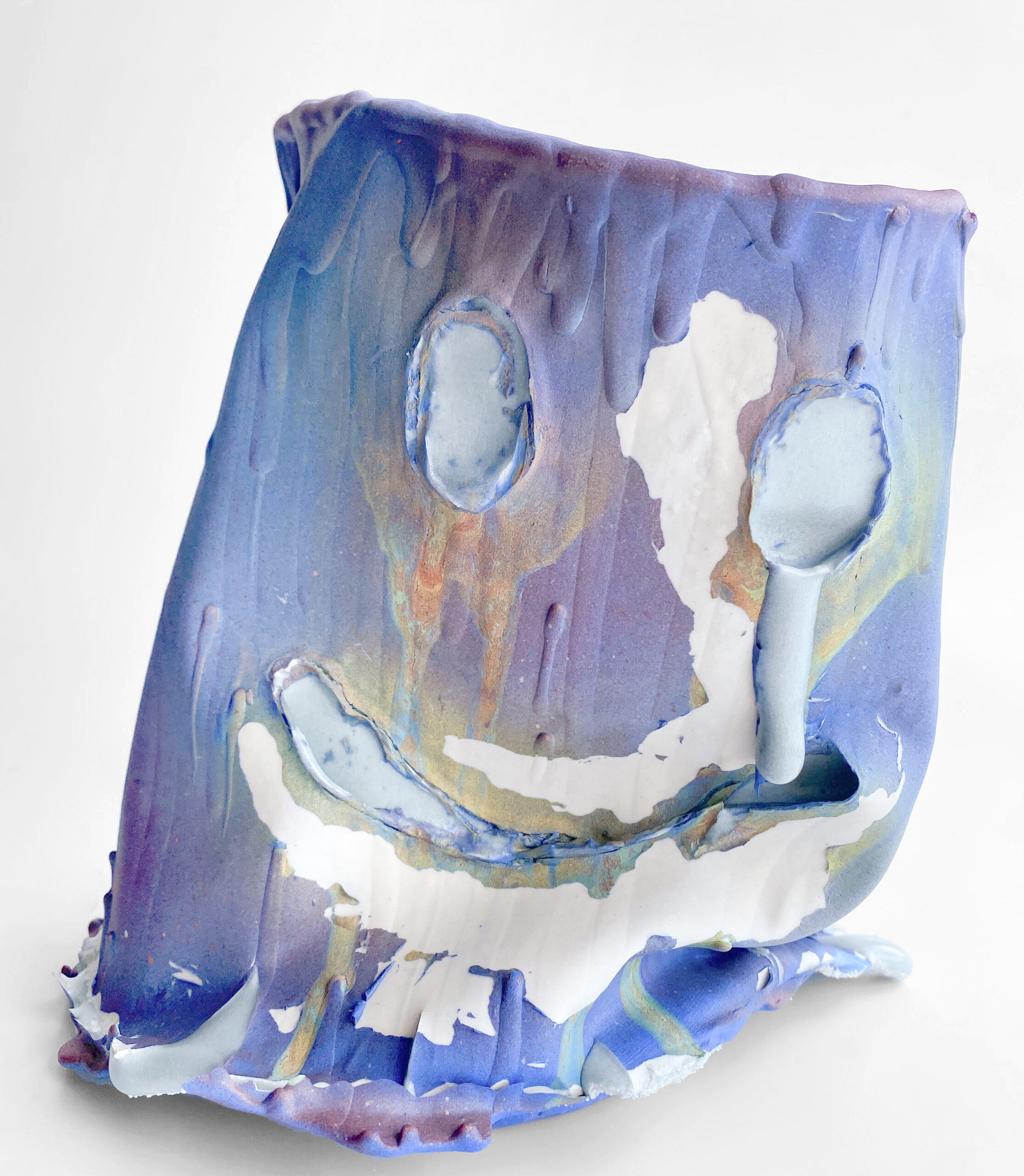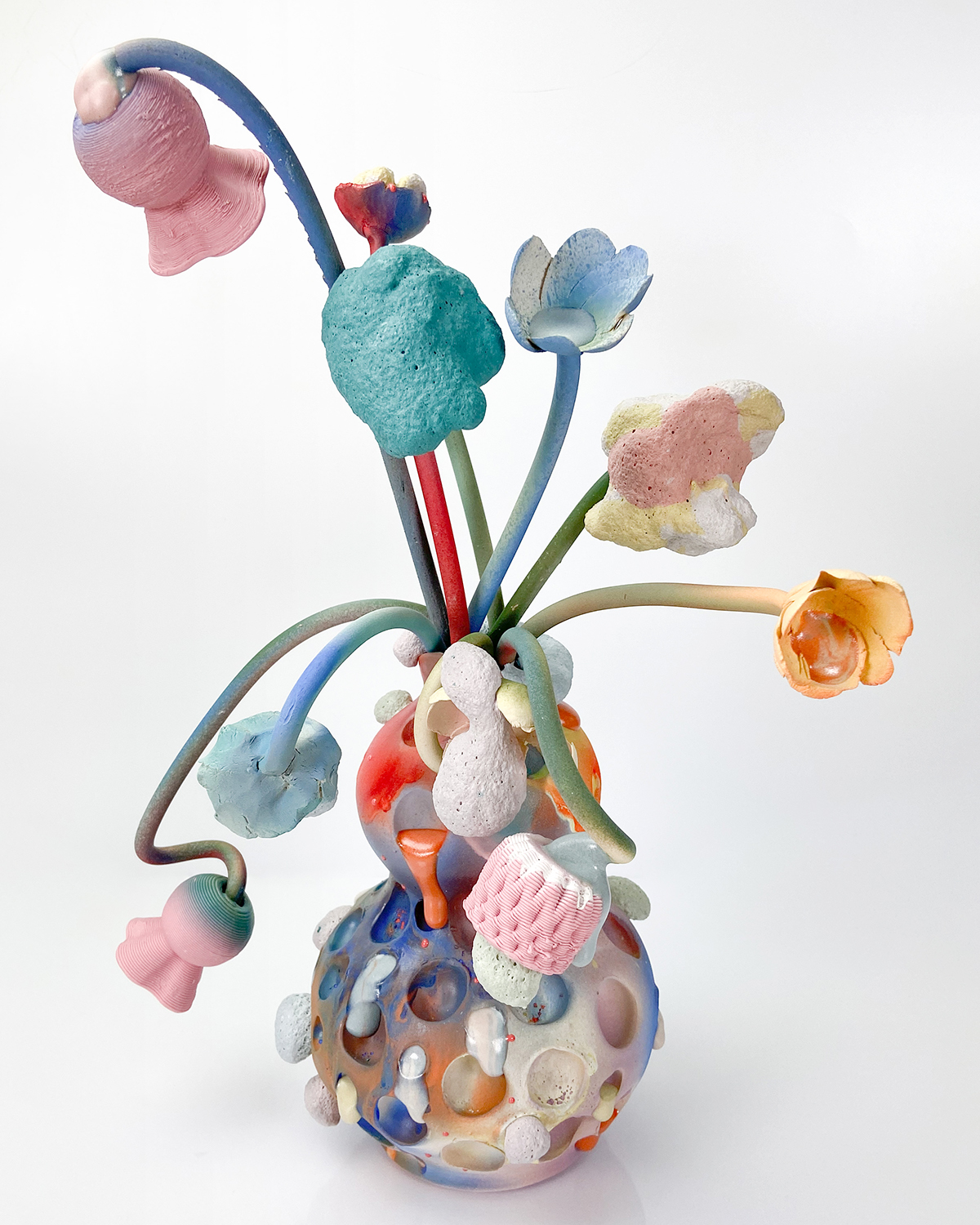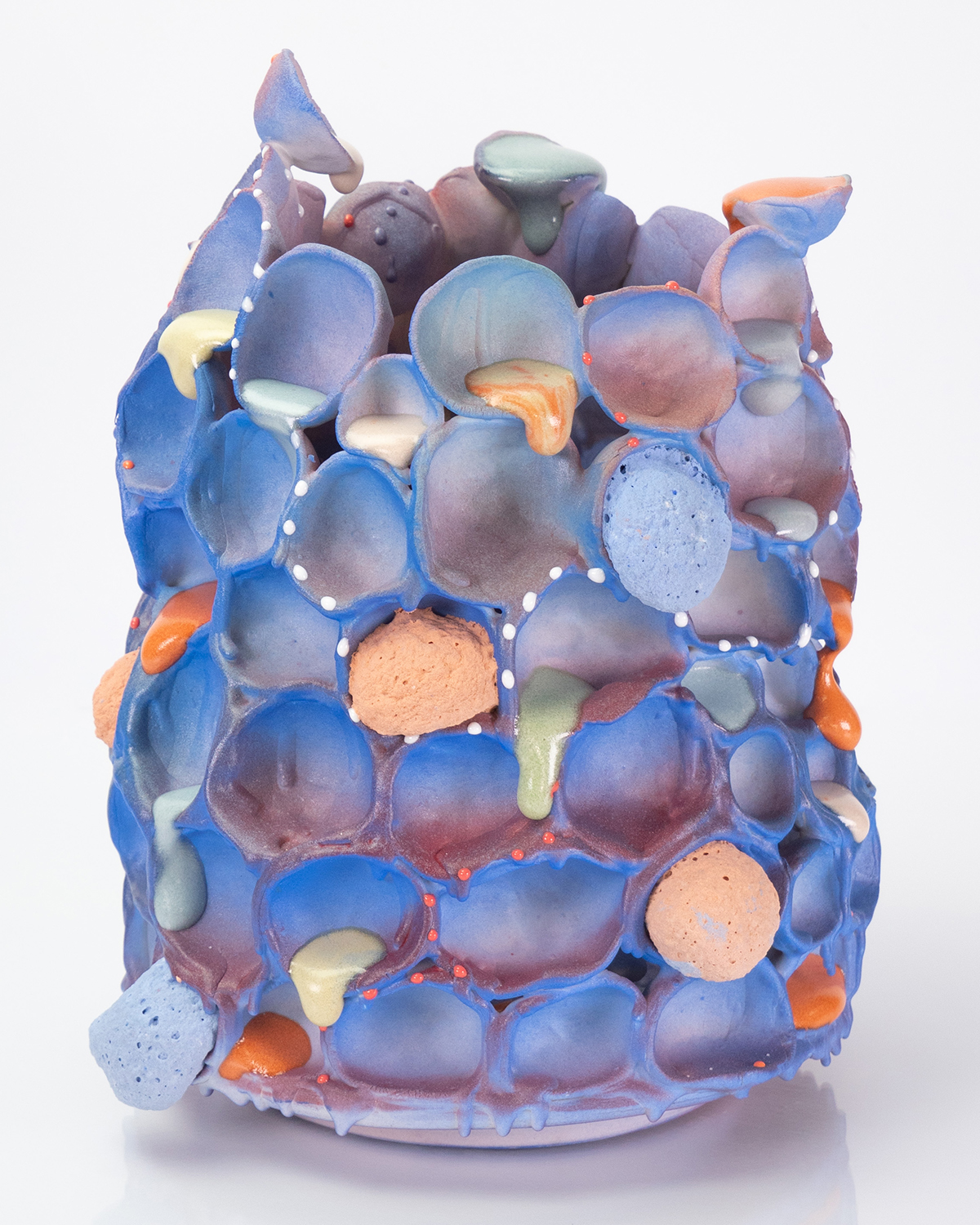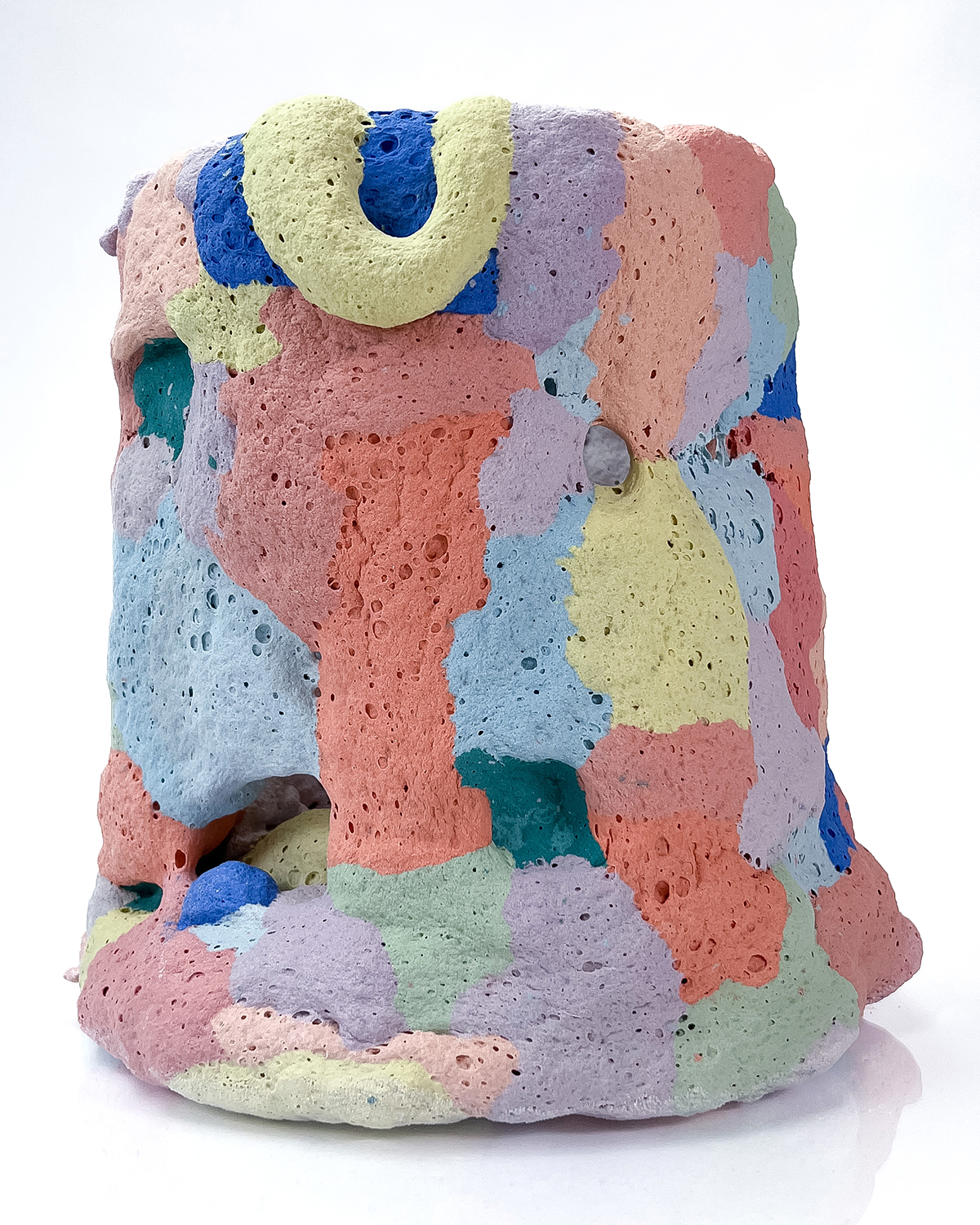 The Kentucky-born, Indianapolis-based ceramicist Stephen Creech works as a marketing director at a clay manufacturer, but makes his own charmingly bizarre sculptures as well, including a series of vessels with various vacant expressions that he calls EmojiWare (above top) and a pillowy patchwork collection called Nerifoami (above bottom).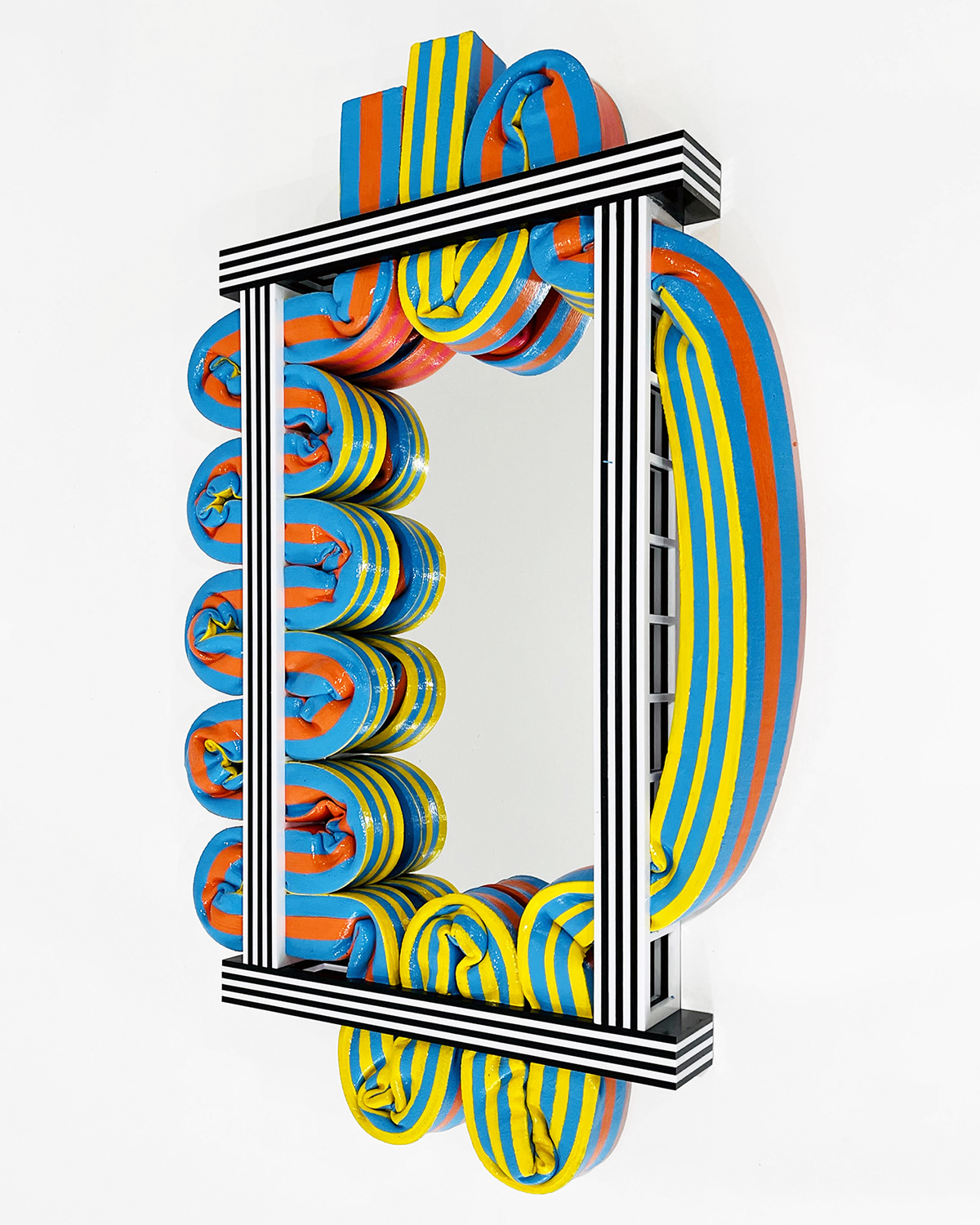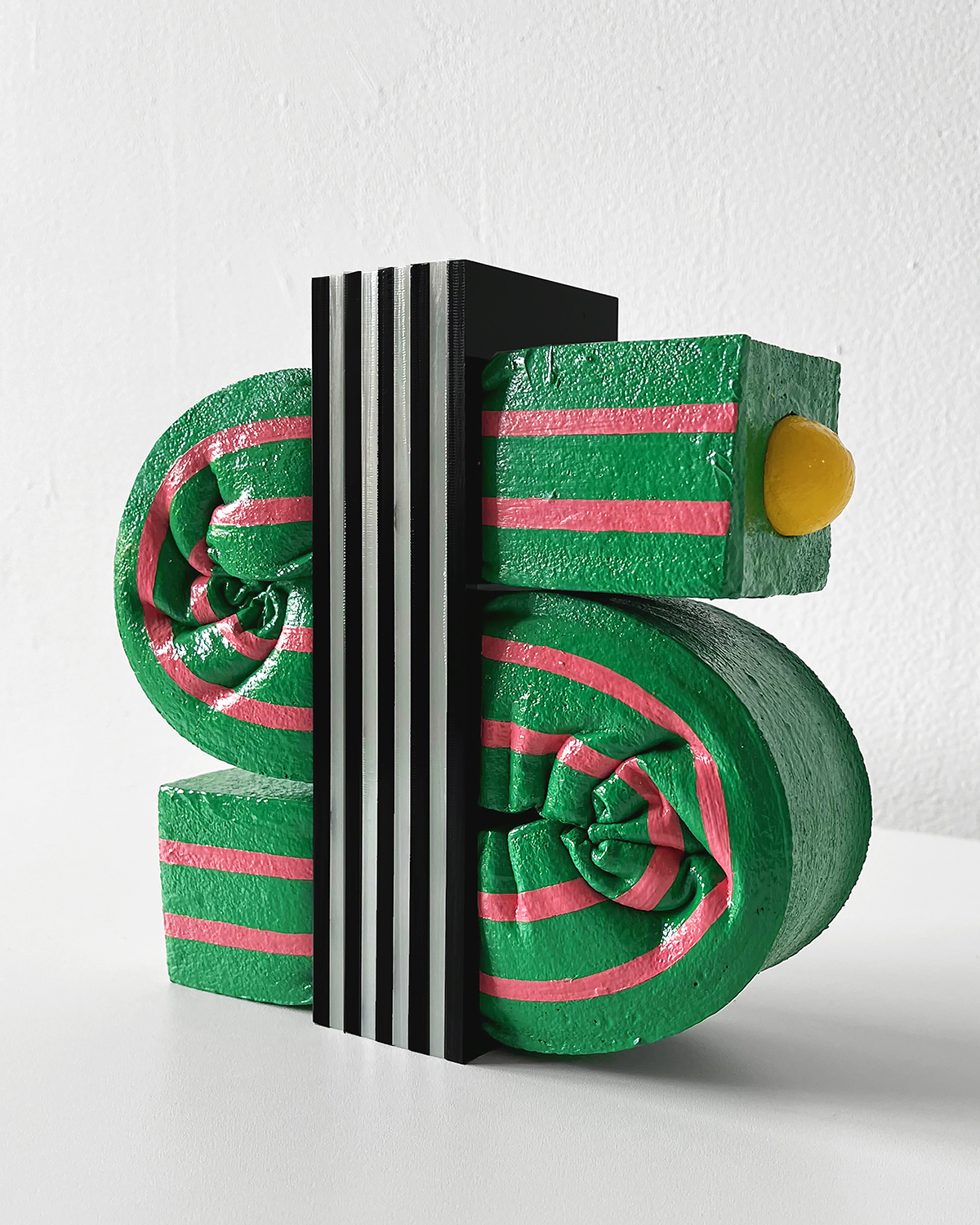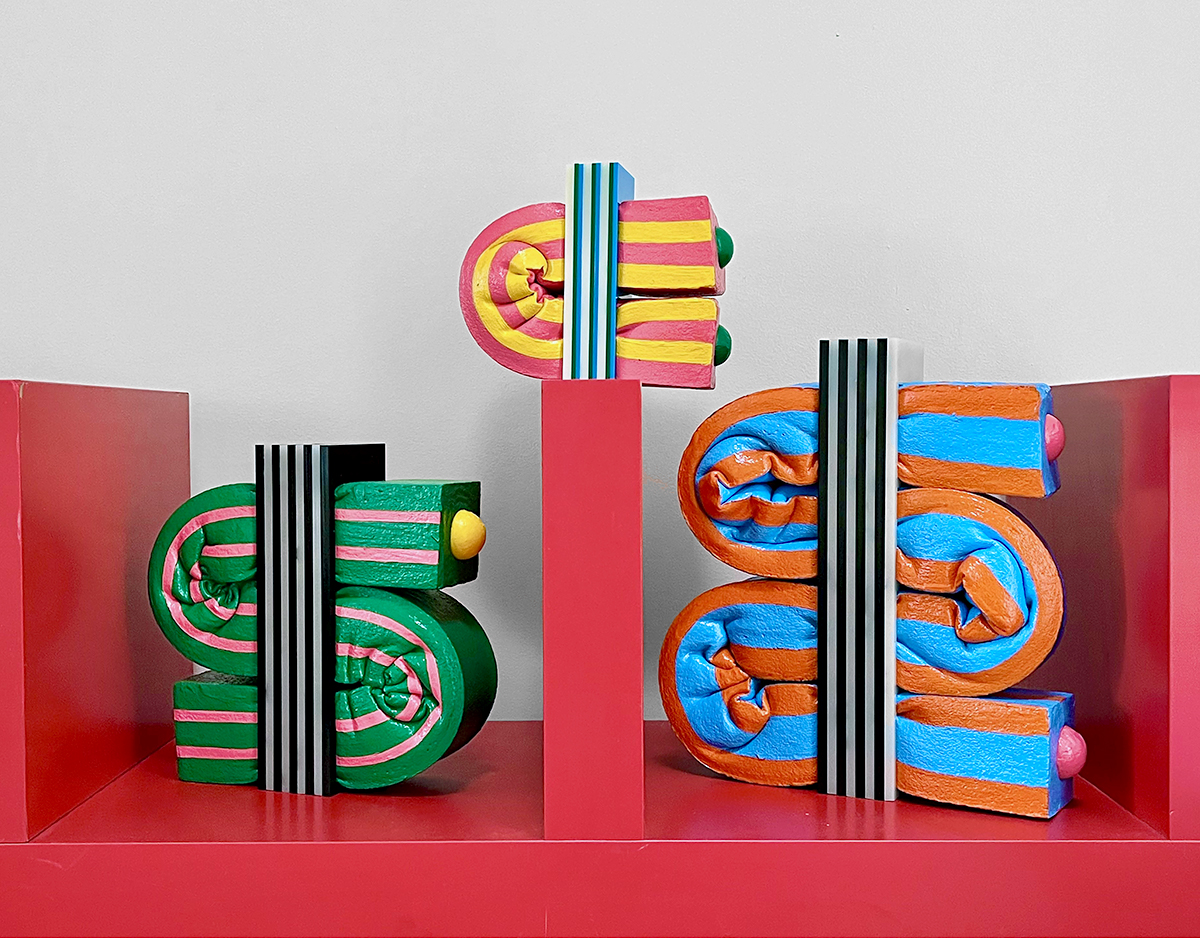 Kiki Goti, a Greek architect and designer based in Brooklyn, just launched her own collection of lights, tables, and mirrors in acrylic sheets and bright painted foam that attempt "to create overwhelming, invasive, messy everyday objects that mess up the domestic narratives of the past," she says. "I'm using symbols, patterns, and graphics that have traditional references to create exuberant environments for a different kind of 'domestic life.'"
Exhibitions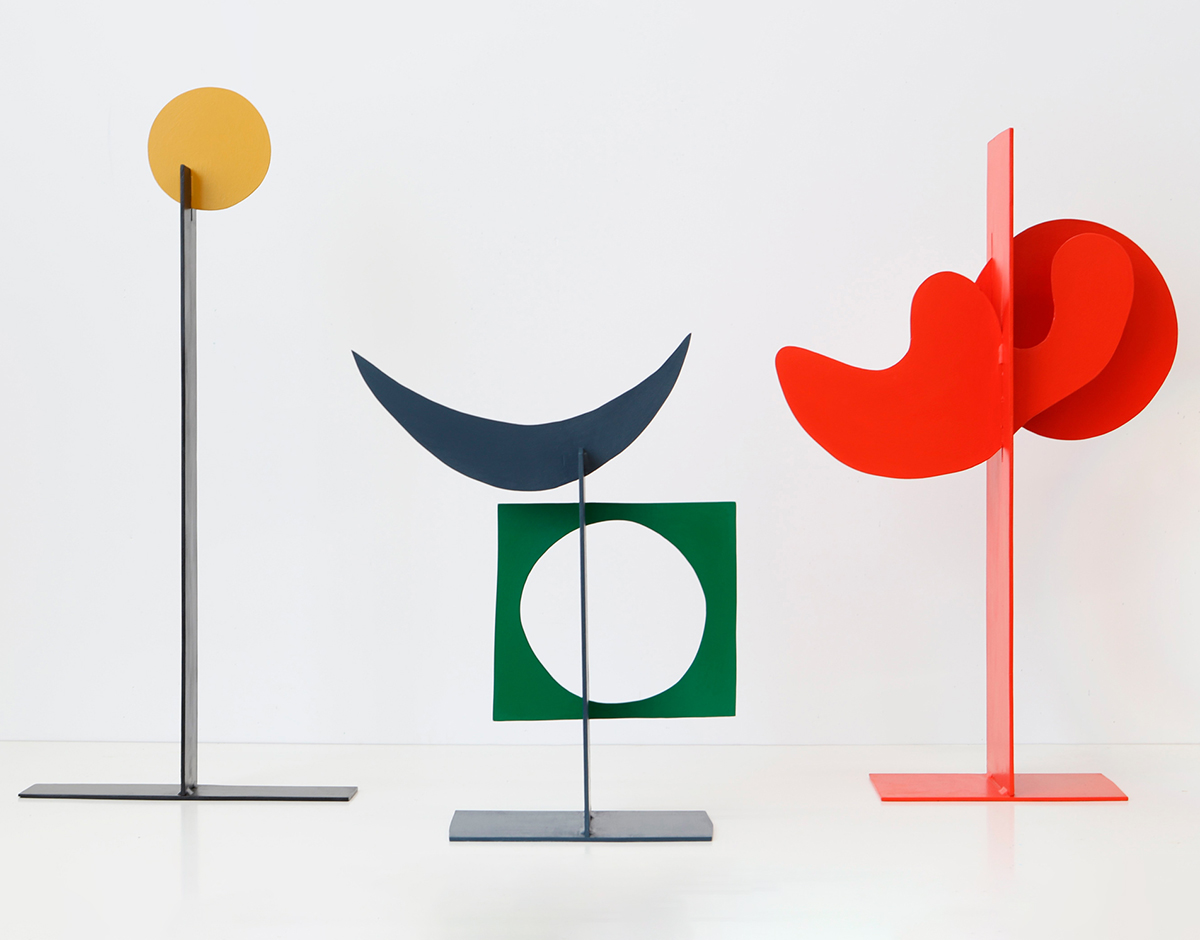 Madrid-based artist Antonio Ballester Moreno makes quite simple, graphic sculptures in painted iron — they aren't anything too crazy but I just liked this little trio. They're actually from a past show with his gallery, Pedro Cena, but he has an exhibition there currently as well.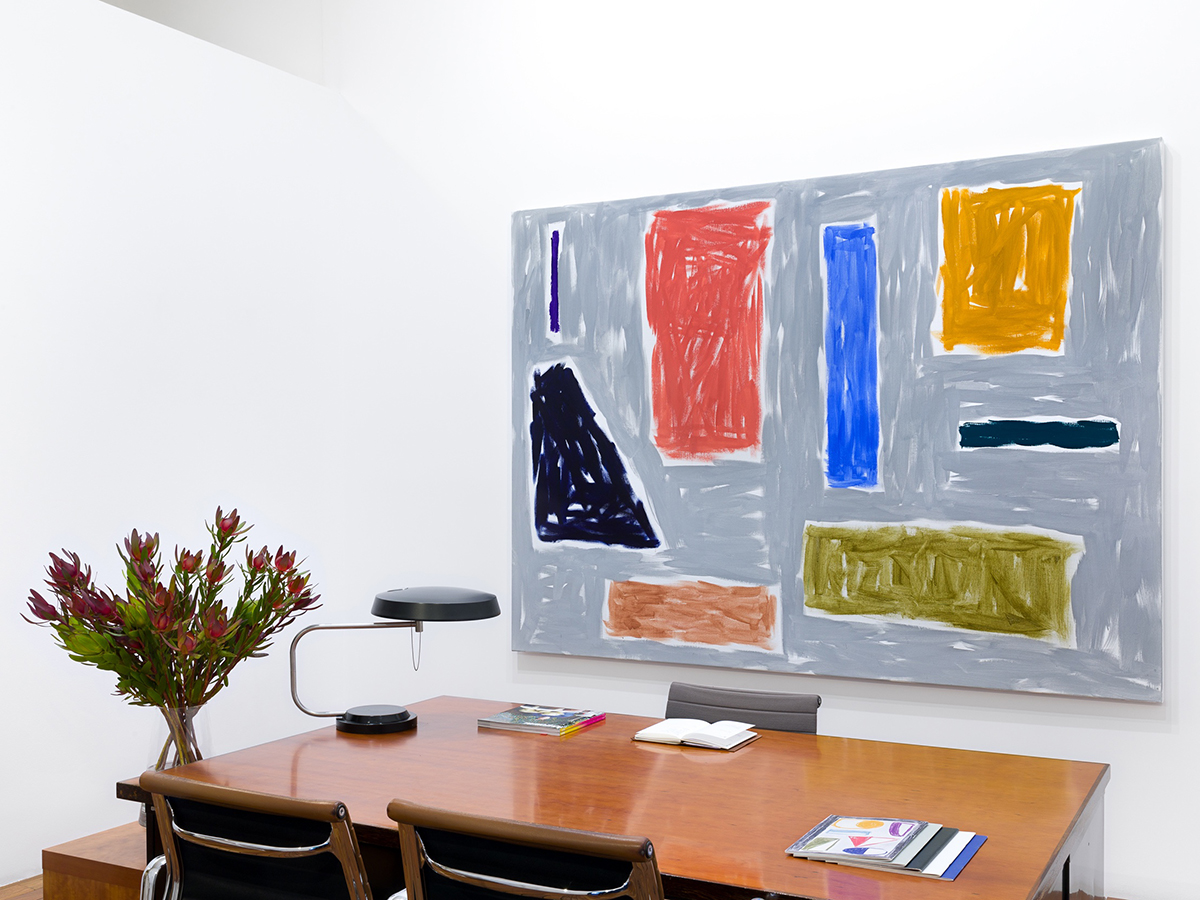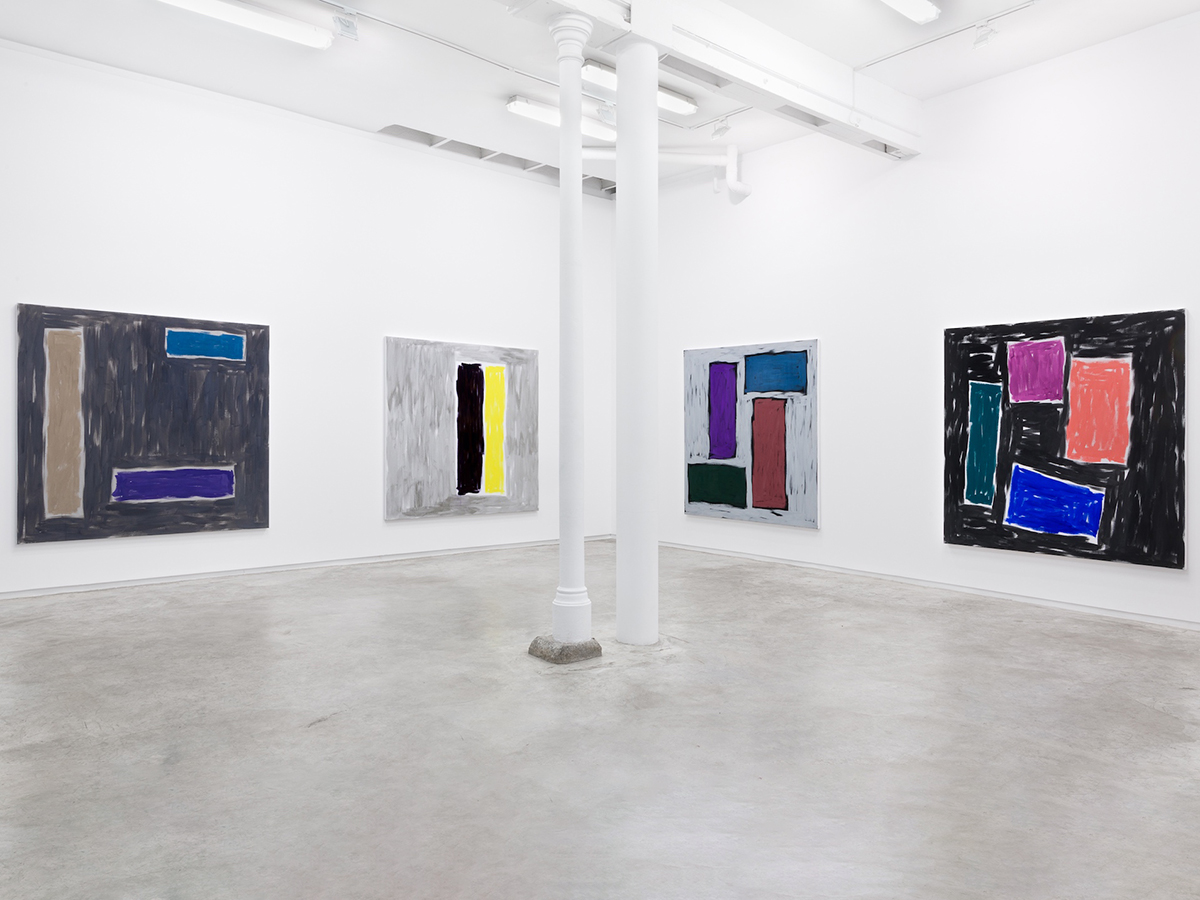 Also in Madrid, coincidentally, is a new solo show of paintings by Emmanuel Seitz at Heinrich Ehrhardt gallery. The paintings are acrylic and pigment on canvas, but I like how the brushstrokes and color concentrations make them sort of look like they were drawn with markers. The artist's statement describes them as "clumsy" — in a good way of course.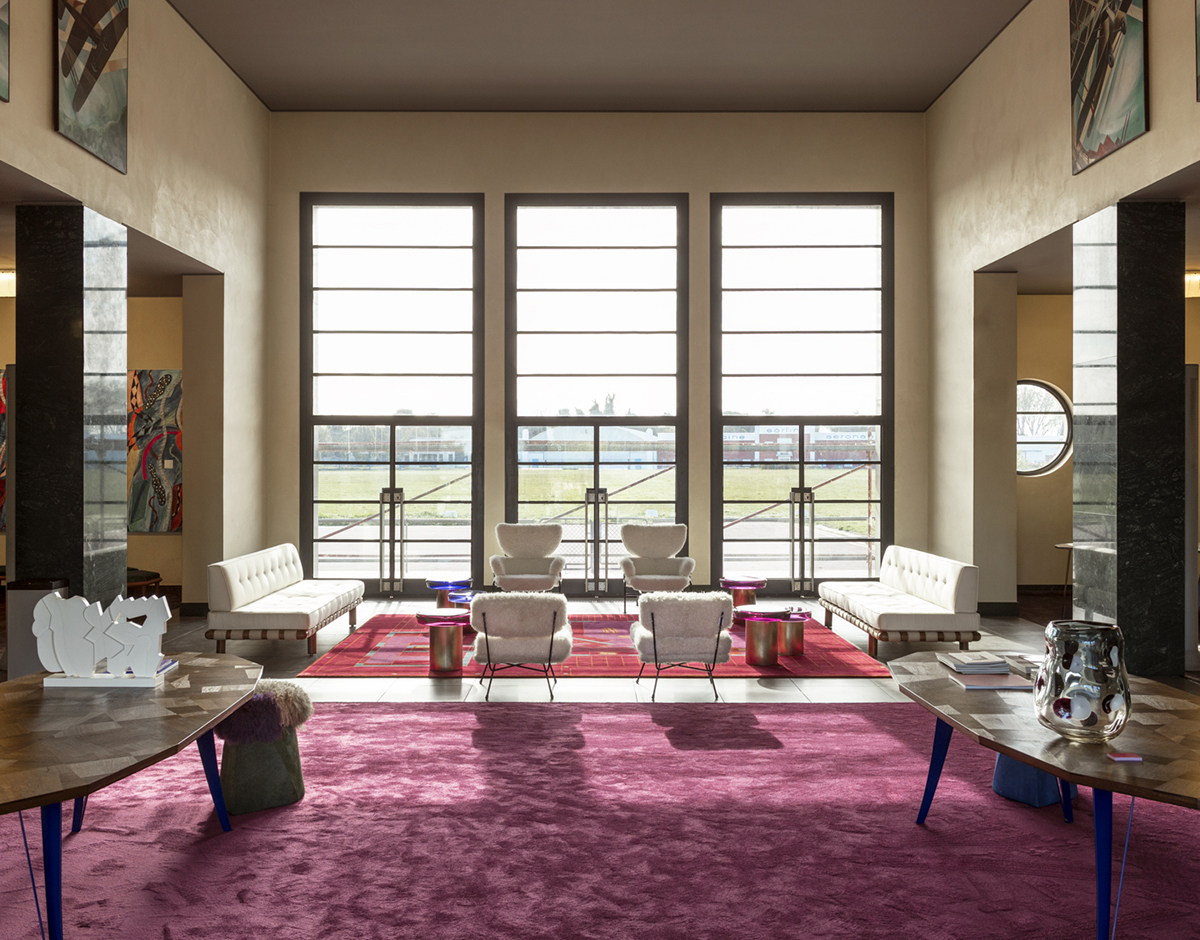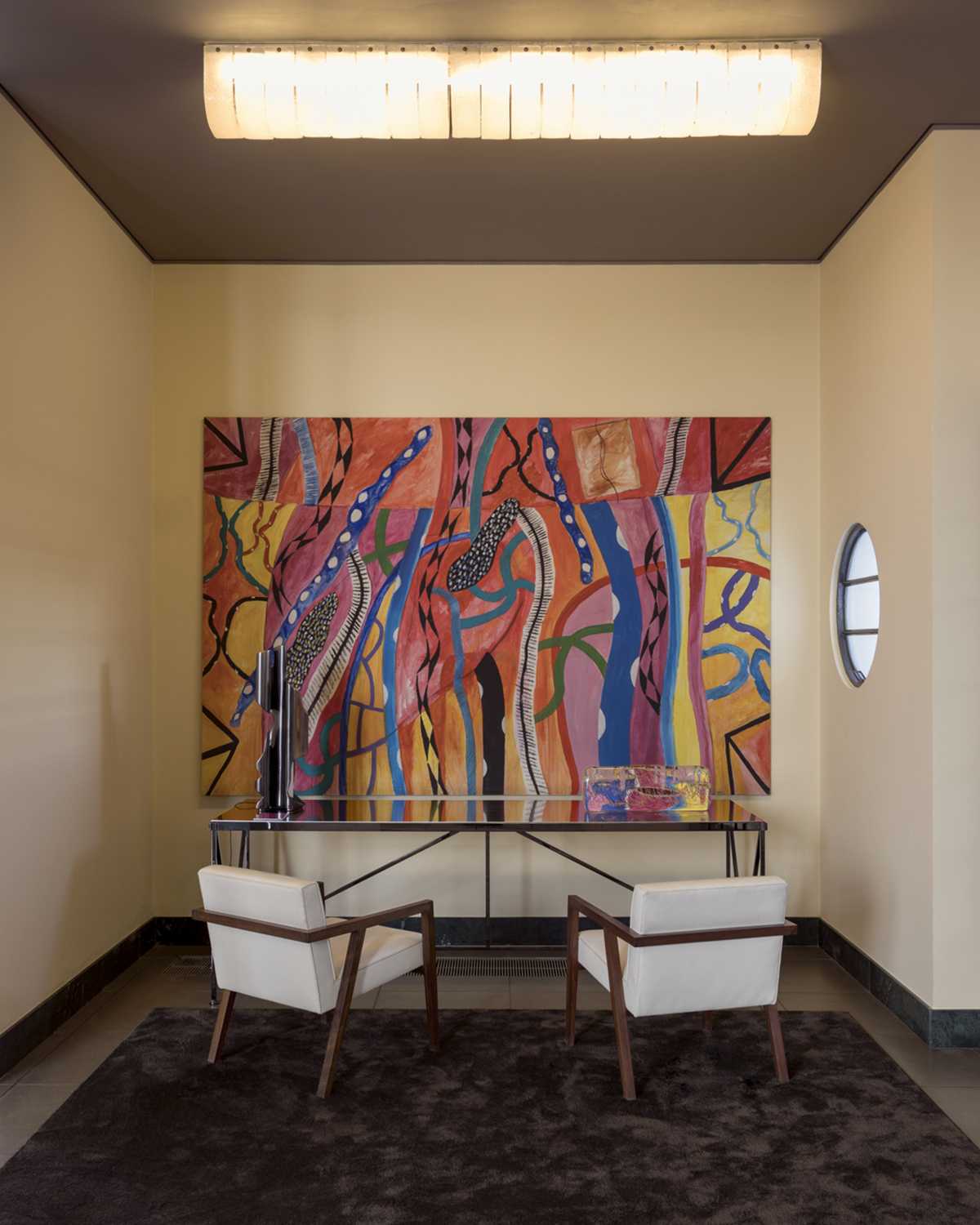 Though it's quite a lavish display of extreme privilege, Nilufar's new installation inside the arrivals/departures hall of the Giovanni Nicelli private airport on Venice Lido Island is undeniably beautiful; the airport itself occupies a 1920s building whose hall was "enriched with paintings commissioned from the futurist artist Tato," while the furnishings, balustrades, and fixtures were designed by the architect Mario Emmer, and the interiors by Giovanni Nei Pasinetti. The works installed by Nilufar are by members of its core stable, from Gio Ponti to Franco Albini to Bethan Laura Wood.
Interiors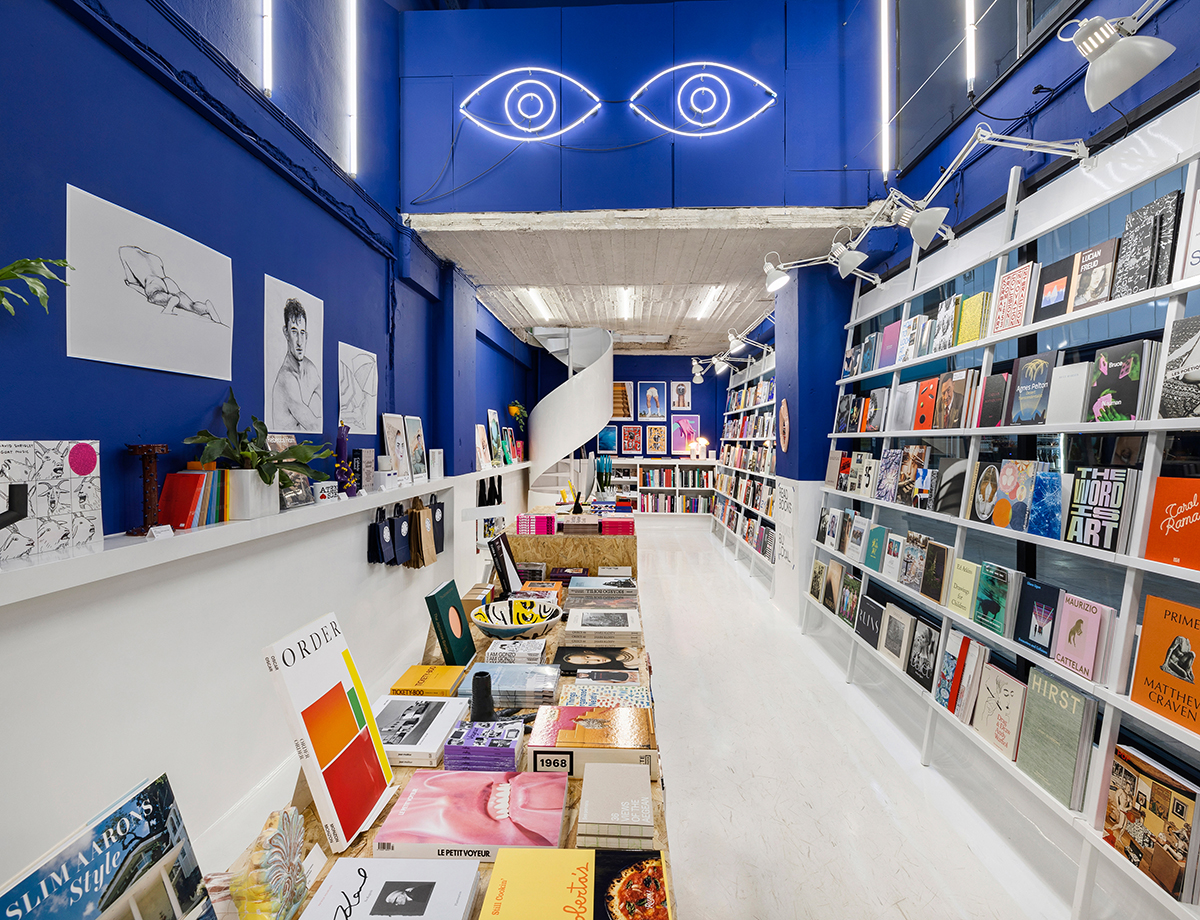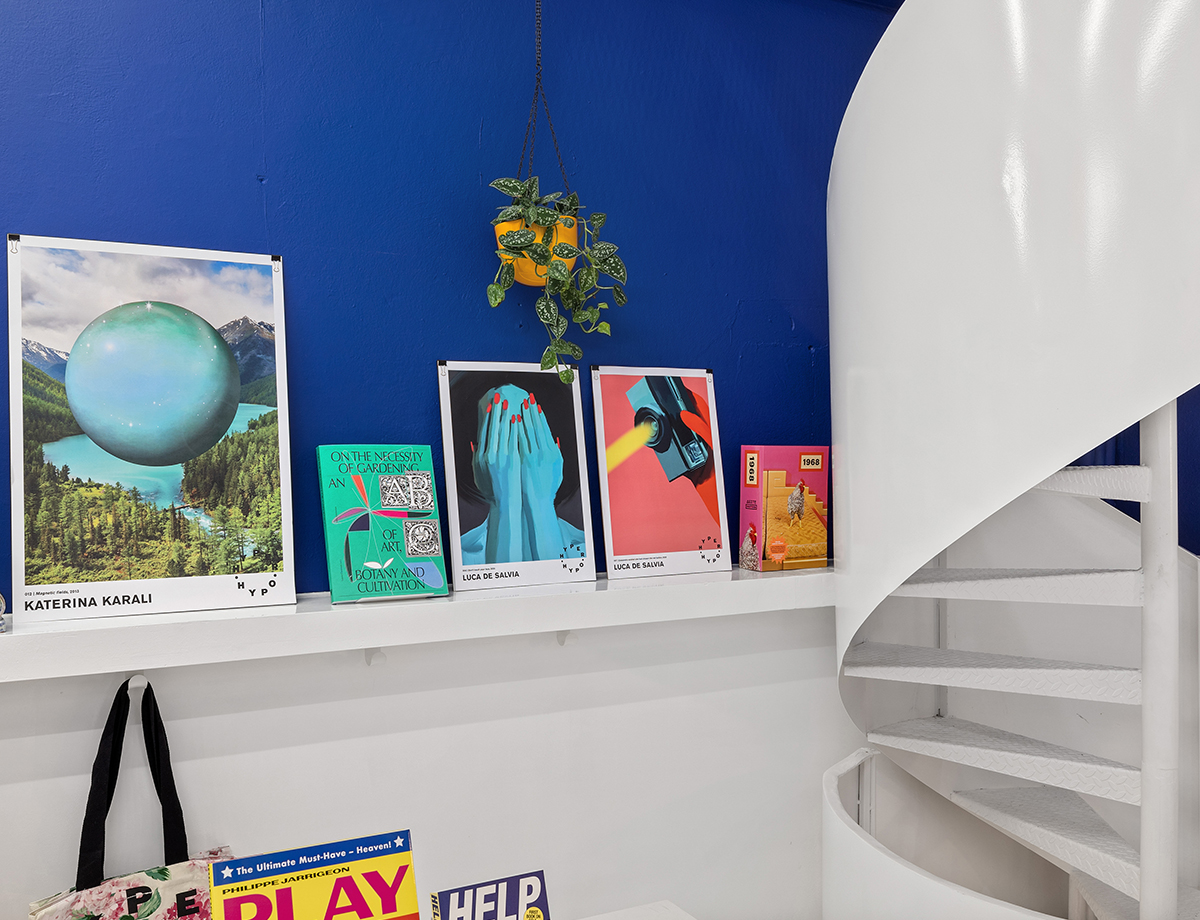 One of our oldest friends — the former design market editor of T Magazine, Andreas Kokkino — just opened his own bookstore called Hyper Hypo in the heart of Athens with his partner, graphic designer Stathis Mitropoulos. In addition to a highly curated selection of books and magazines, they've also included contemporary Greek design objects and gifts, plus a project space where talks, readings, and other events will be held. Athens is blowing up right now, so it's good timing for a project like this — definitely add it to your Athens Google map!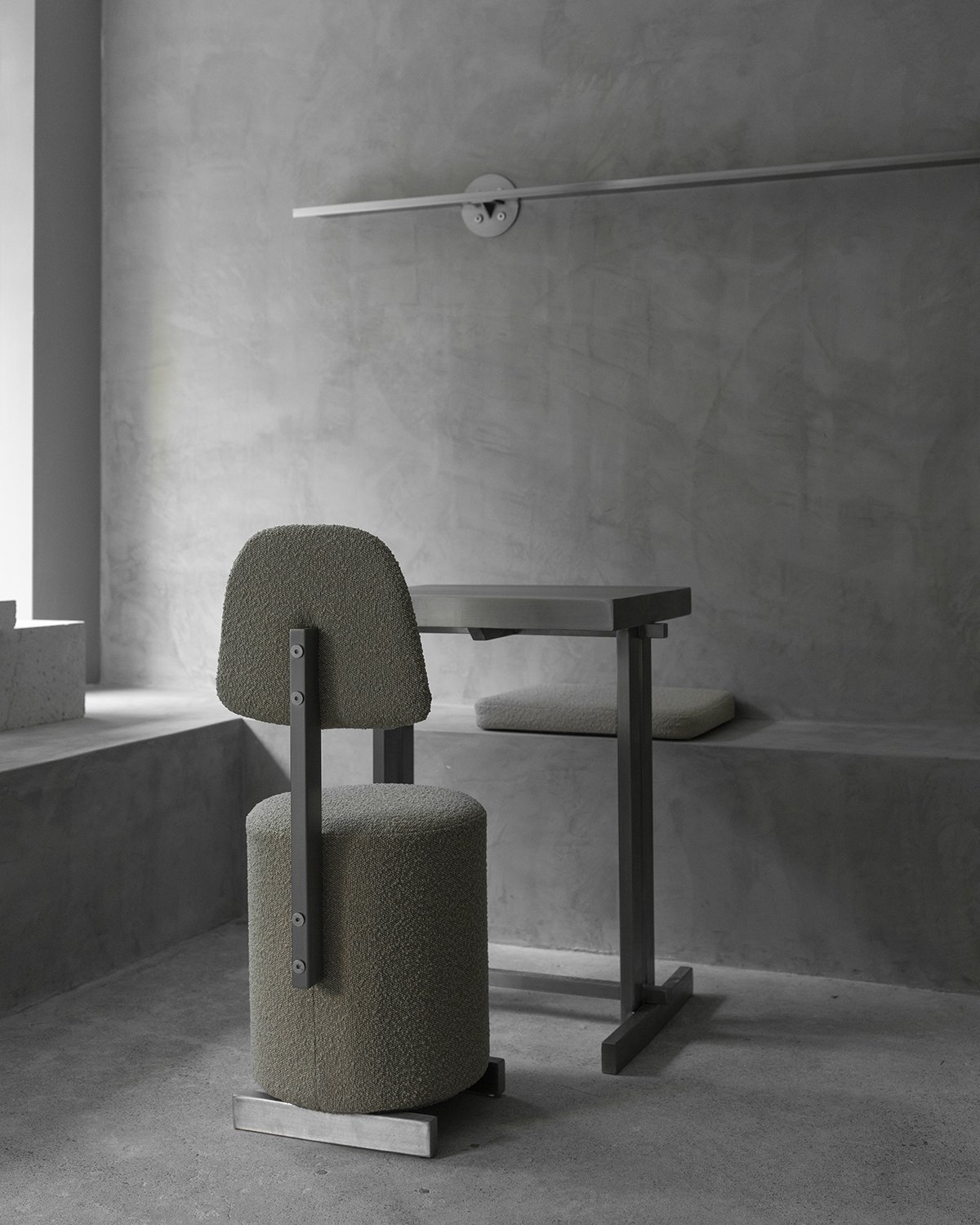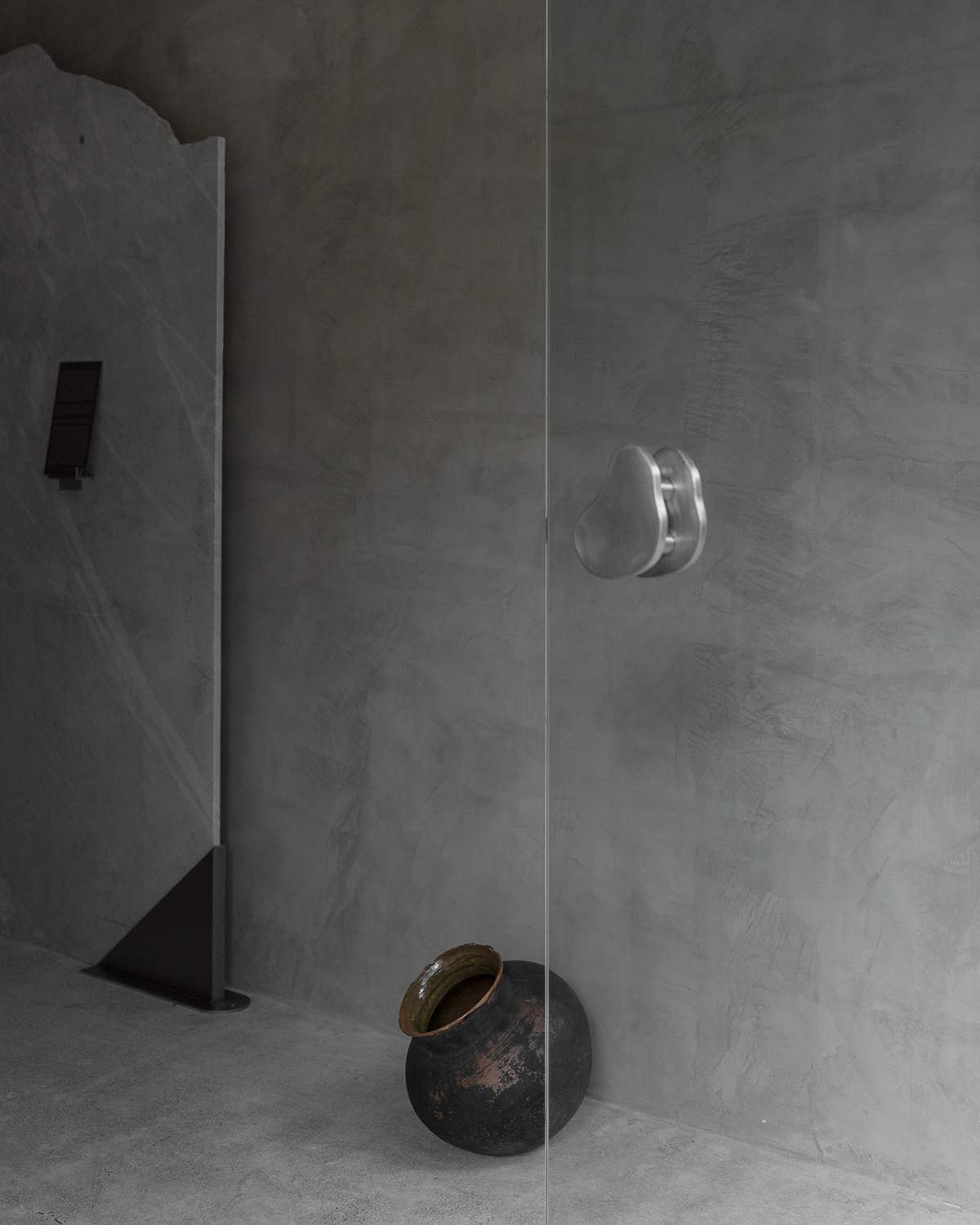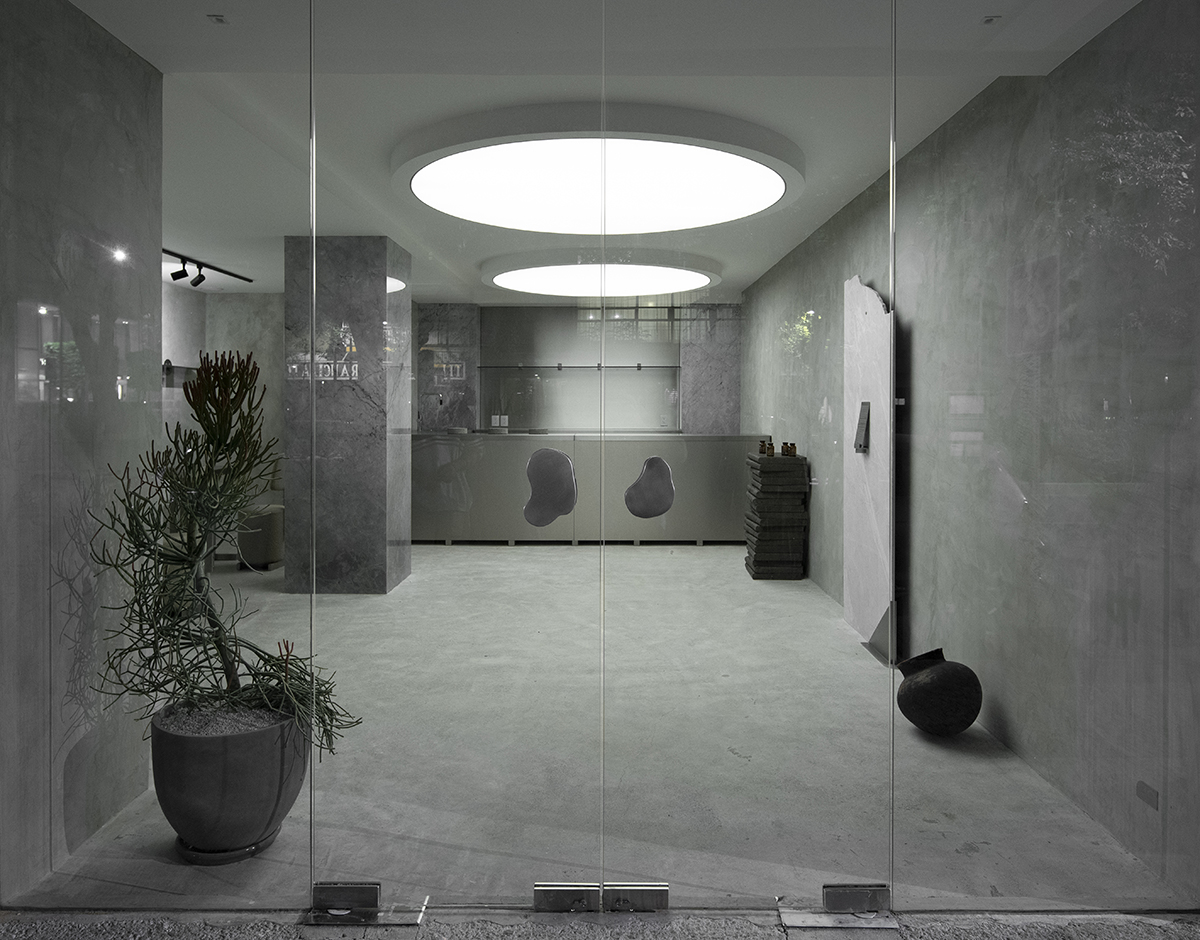 The Mexico City–based design firm Rio Estudio recently designed a rigorously minimal flagship store for the Mexican wellness brand Sesén that channels its products' primary ingredient: collagen. The studio's concept was to make it feel like you were shrunken down to a microscopic scale, peering into a petri dish to "see what happens at a molecular level," they say. "The cast-steel door handles are modeled after collagen molecules, the volcanic rock pedestal is a cellular fiber, the white limestone rocks in the display are amino acid blocks — everything is an abstraction of the body's integration of collagen." Photos by Fabian Martínez
Discoveries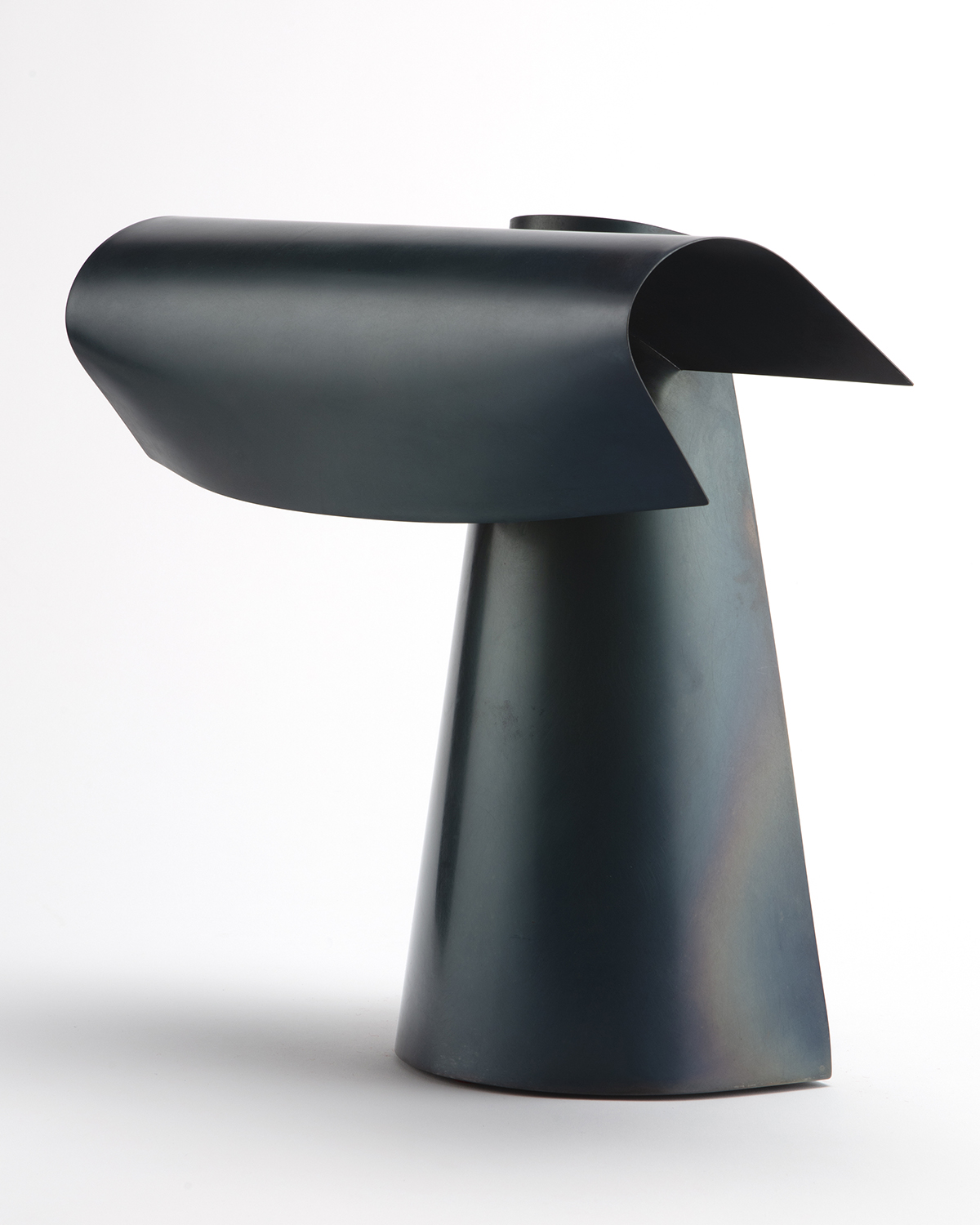 Currently appreciating these table lamps made from steel whose surface has been colorized using heat patination and oxidization. They're by Callum Partridge, who's actually primarily a silversmith and jewelry maker, and they were made for the opening of the new Charles Burnand gallery space in London.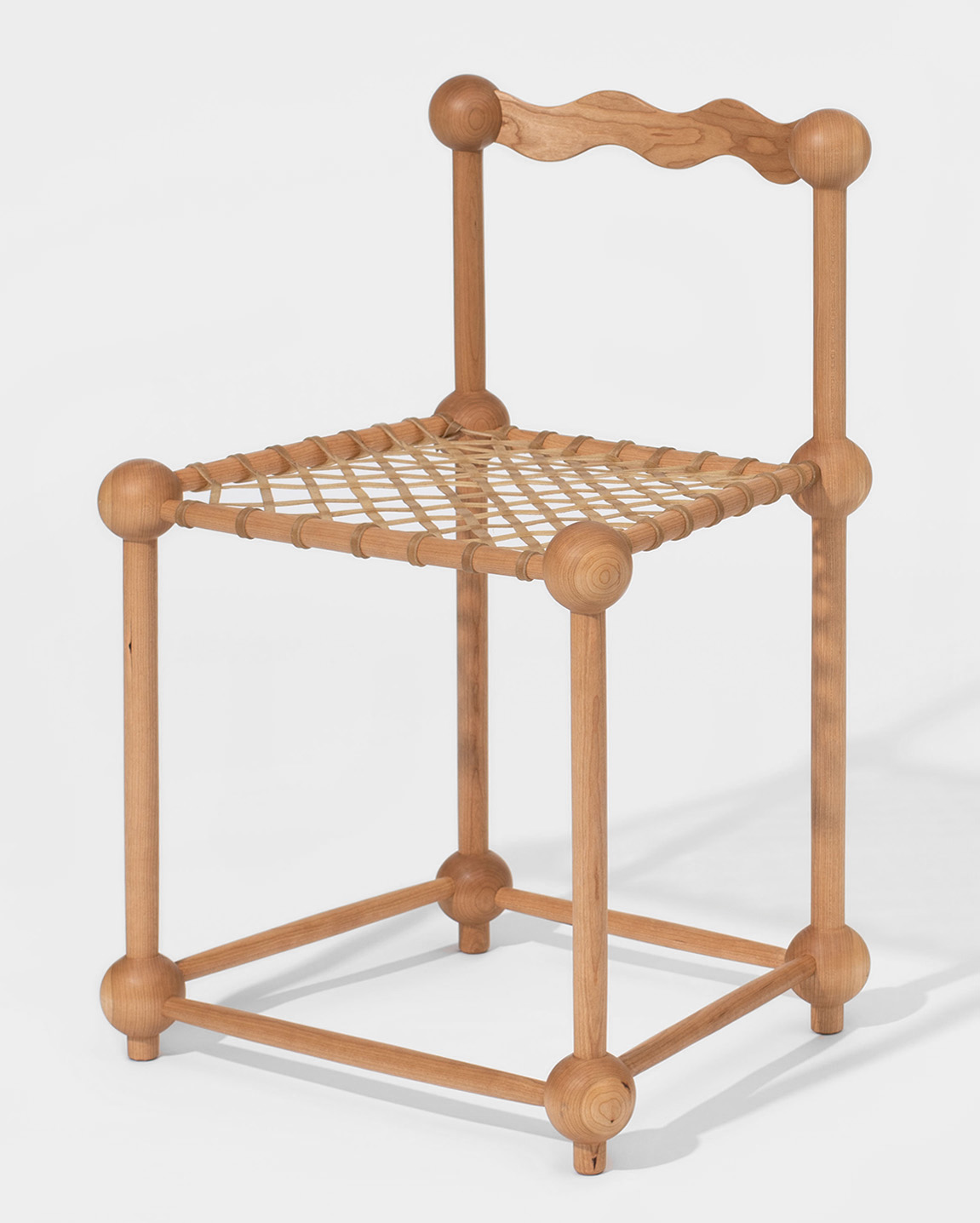 This cherry wood chair with a rawhide seat represents a nice little story: New York woodworkers Brian Persico and Pat Kim shared a studio early in their careers, and recently wanted to find a way to work together again. So they pooled their respective talents — Brian's chair-making skills, and Pat's sculptural wood-turning — to create this piece, with a woven rawhide seat, a hand-turned backrest, and our personal favorite, #tinyballs.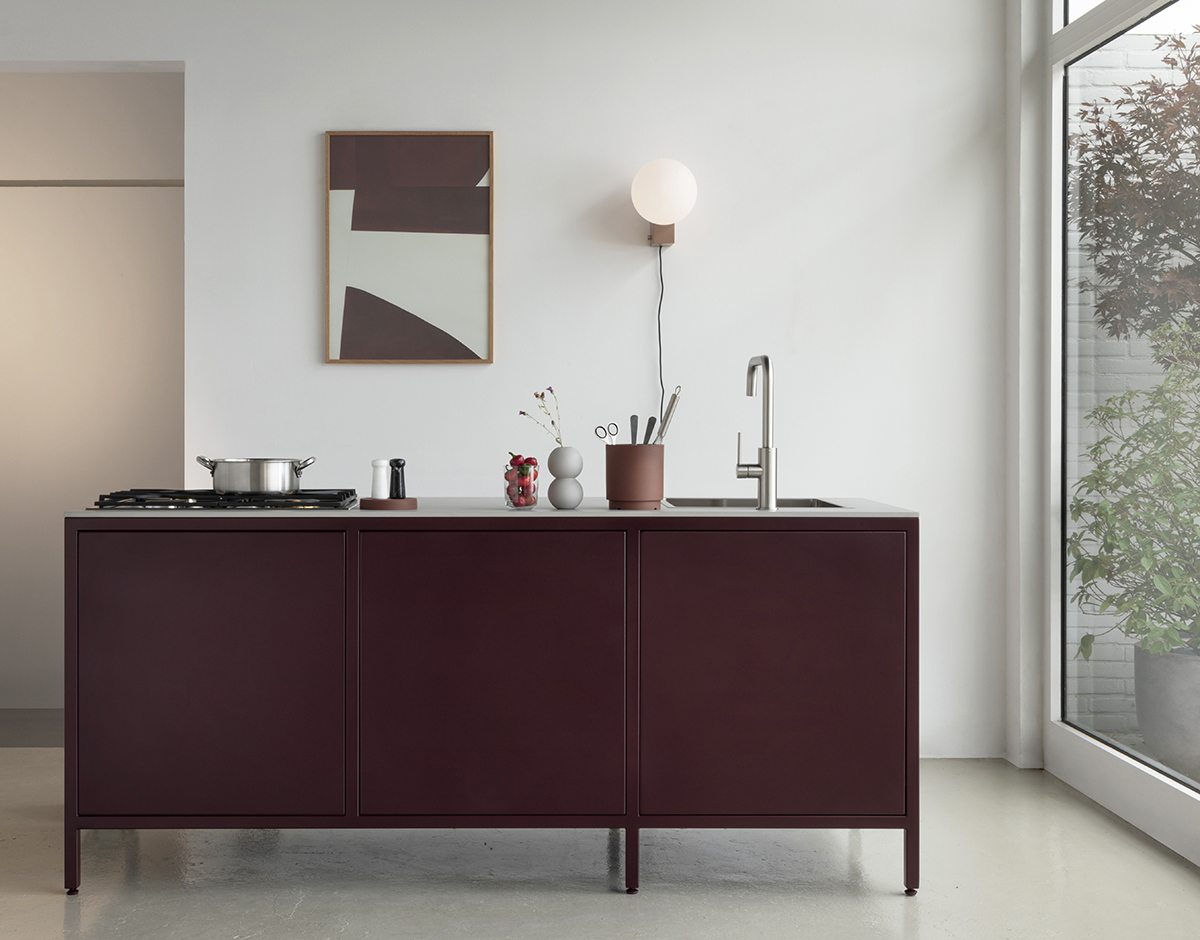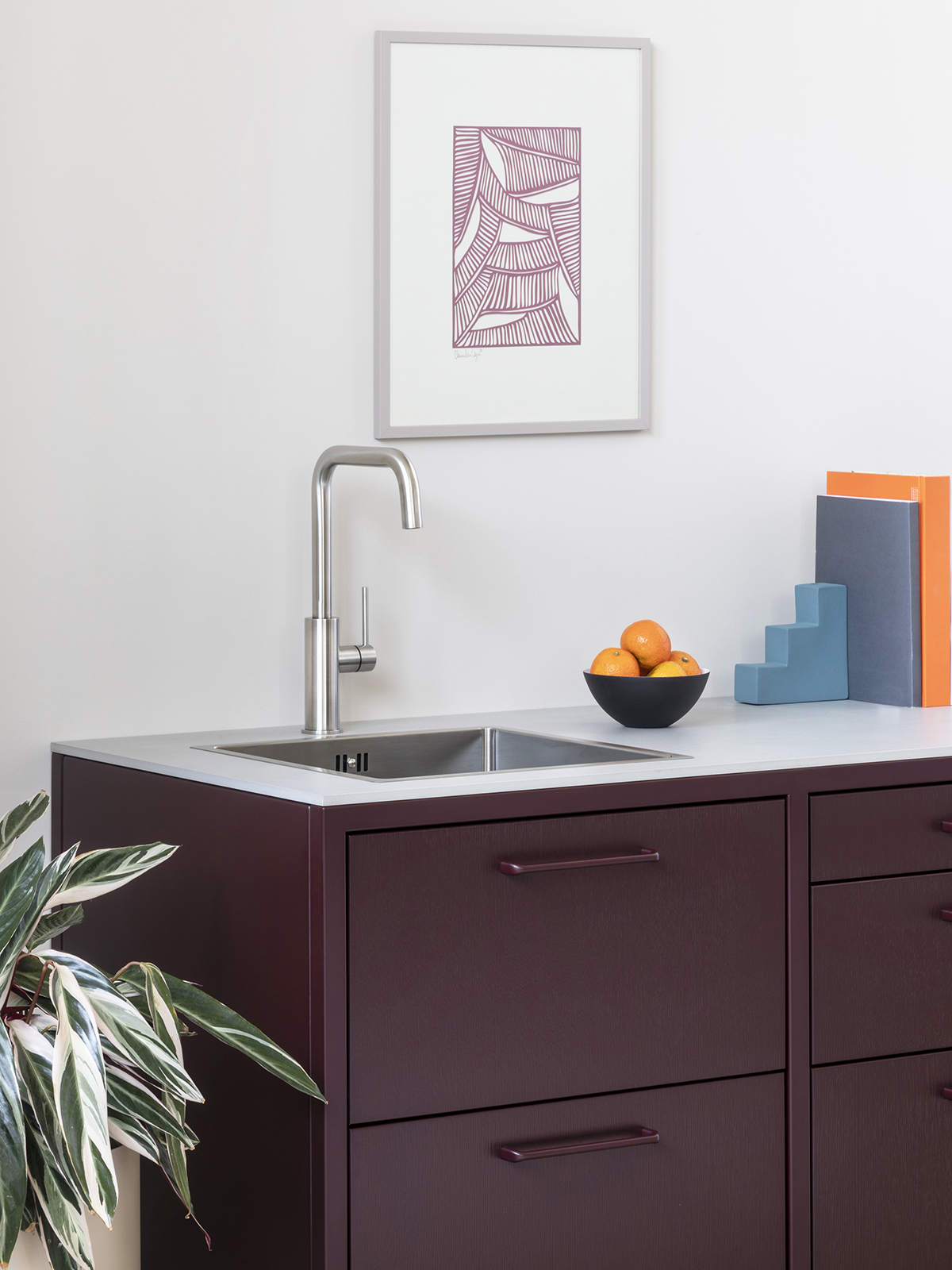 Why am I so obsessed with freestanding modular kitchen units? I think they just look more "designed" and modern to me somehow than built-ins, and they tend to experiment with more interesting colors. We already loved Danish brand Reform, and now the Vicenza, Italy–based kitchen design studio Zerogloss has released a collection based on its custom designs. It consists of four units in two sizes, plus a two-module column unit, that can be arranged in various configurations — either along a wall or in the middle of the room, as an island. So into this burgundy color with matching handles, but the system comes in other colors too, including one with a charcoal frame and natural wood panels.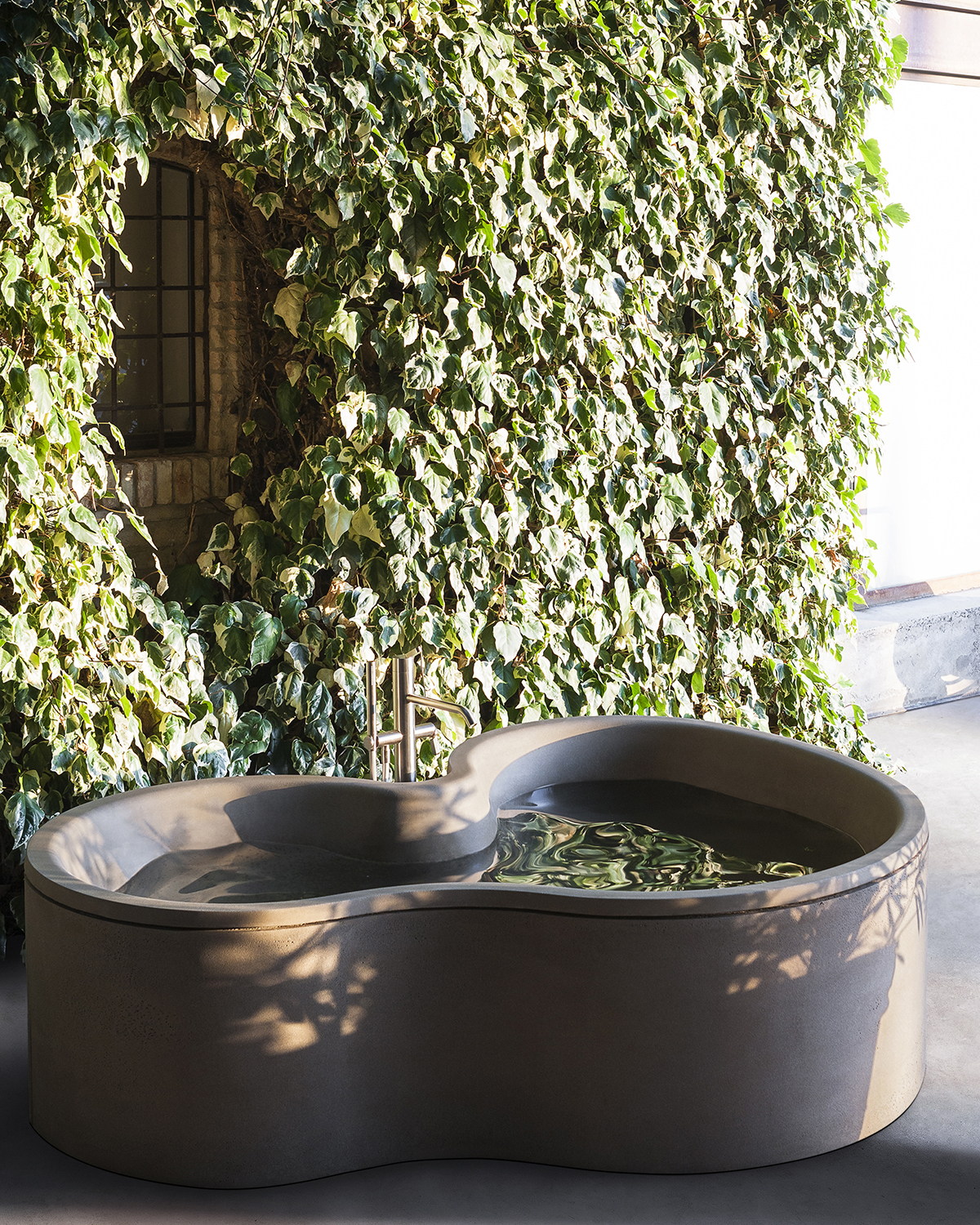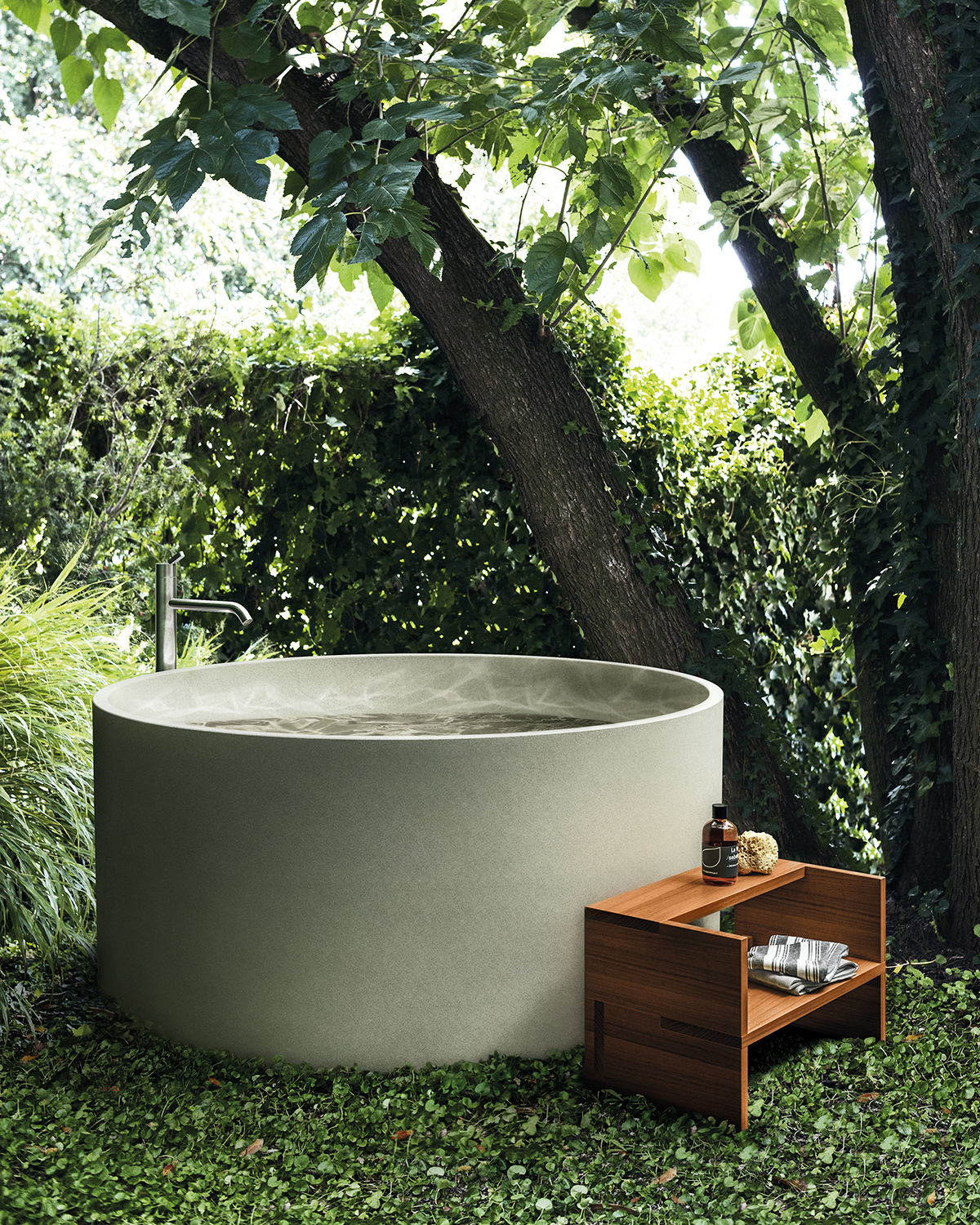 These photos of Agape's new collection of plein air bathtubs, made from an outdoor-friendly material called Cementoskin, are making me fantasize hard about a life — and a property — I most certainly do not have, but god, how luxurious.