01.07.20
Meet Three (More) Rising Stars Defining the Greek Design Scene
Greece — or at least its ancient history — is so often at the center of traditional Western discussions about art, architecture, and design. But the country has obviously undergone significant changes since the days of Iktinos and Kallikrates. To work in Athens in 2020 is to work in a city that is both global — and, as such, ripe with opportunities for cross-border collaborations — but also very particular. Whether focusing on local problems with global impact, like the Greek capital's distinct lack of recycling facilities, or creating collective arts organizations, making of any kind here is always situated within a local context.
In a place with a built history like Greece, however, that context can be complicated. Centuries of conflicting architectures limn the boundaries of urban life in Athens, and in fact that same  architecture often impacts the design coming out of Greece today: whether local or global, through direct references or through an understanding of the way buildings impact bodies both individual and civic. To get a glimpse into the growing Greek design scene, we recently caught up with three of the country's most exciting young talents.
Savvas Laz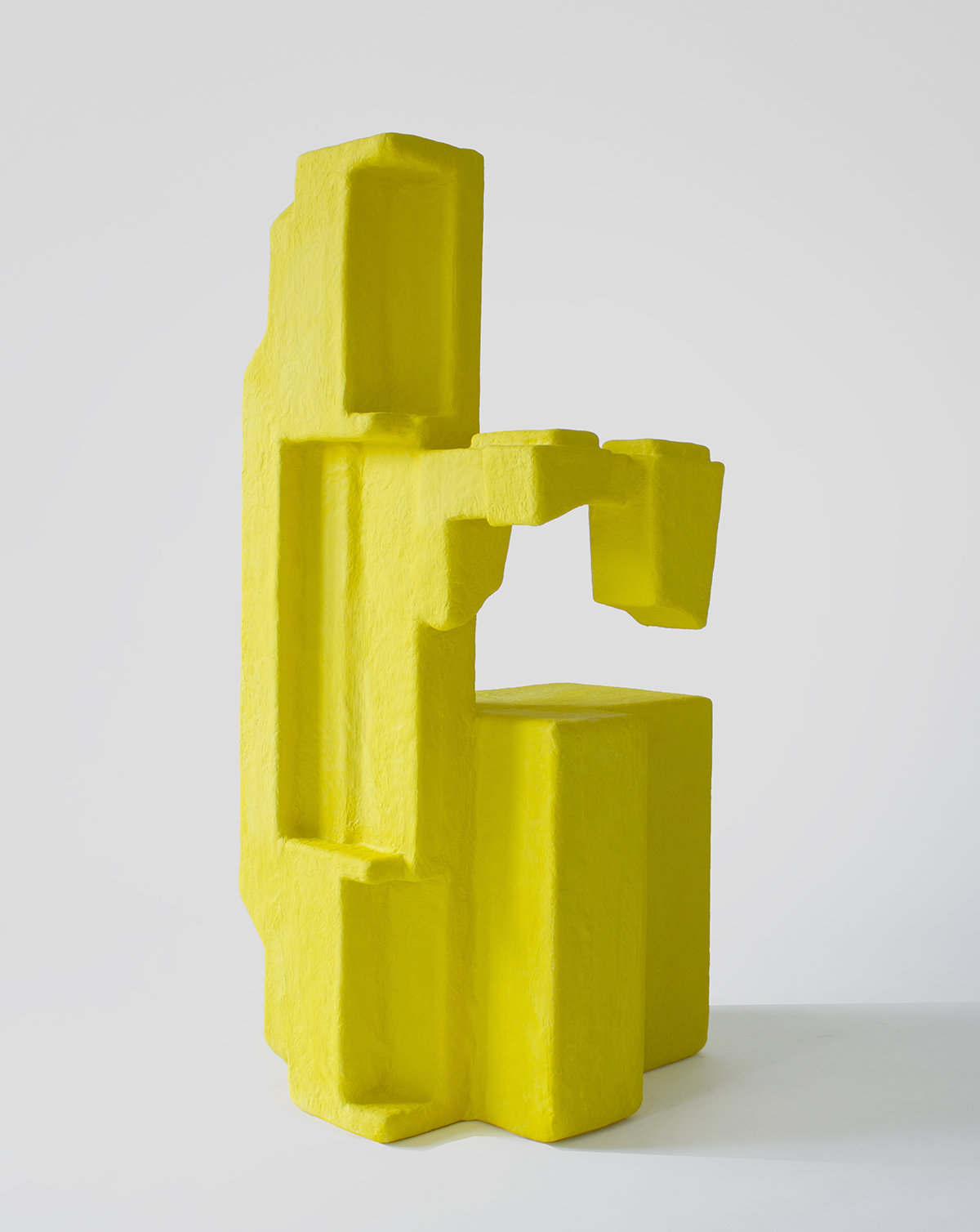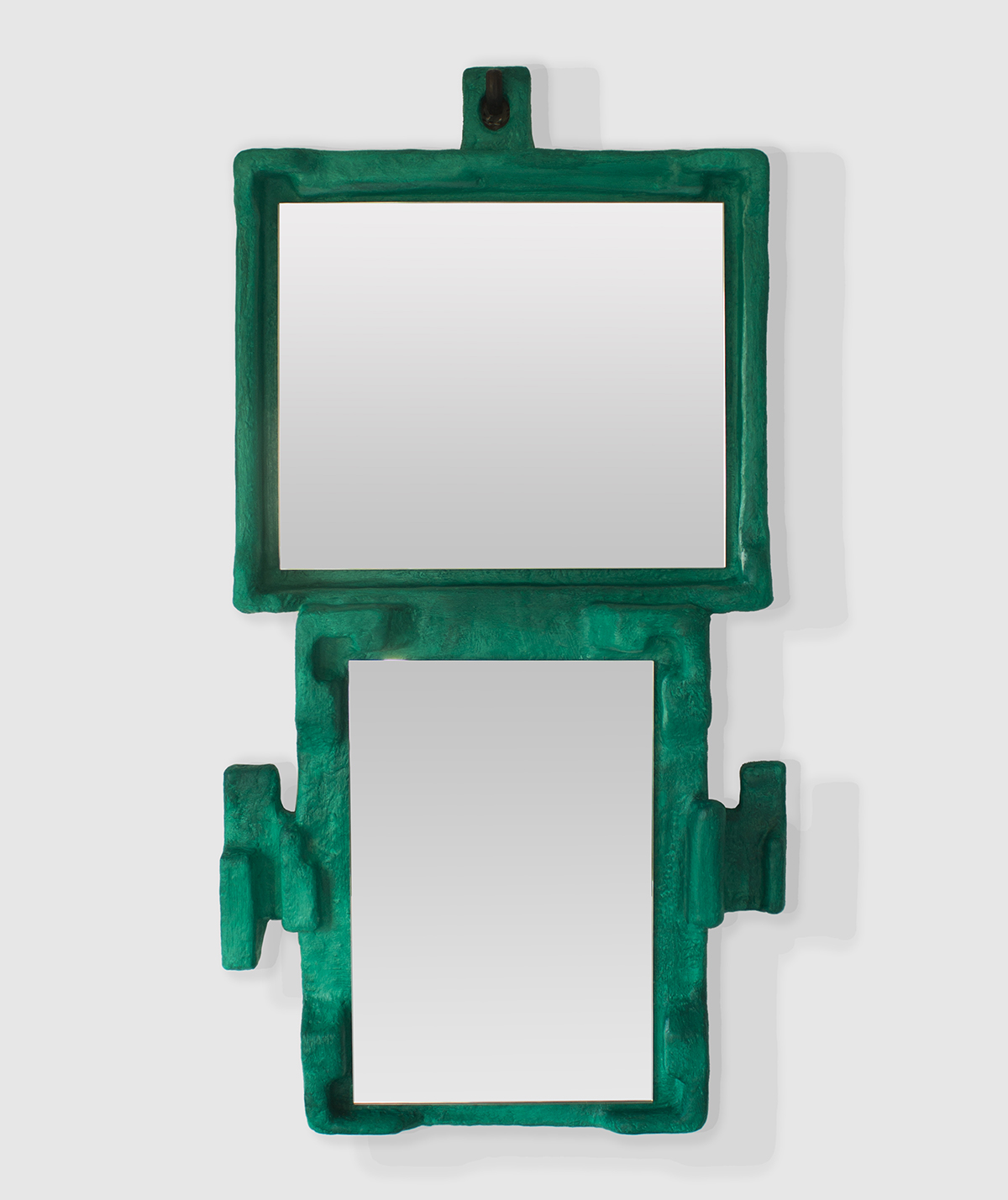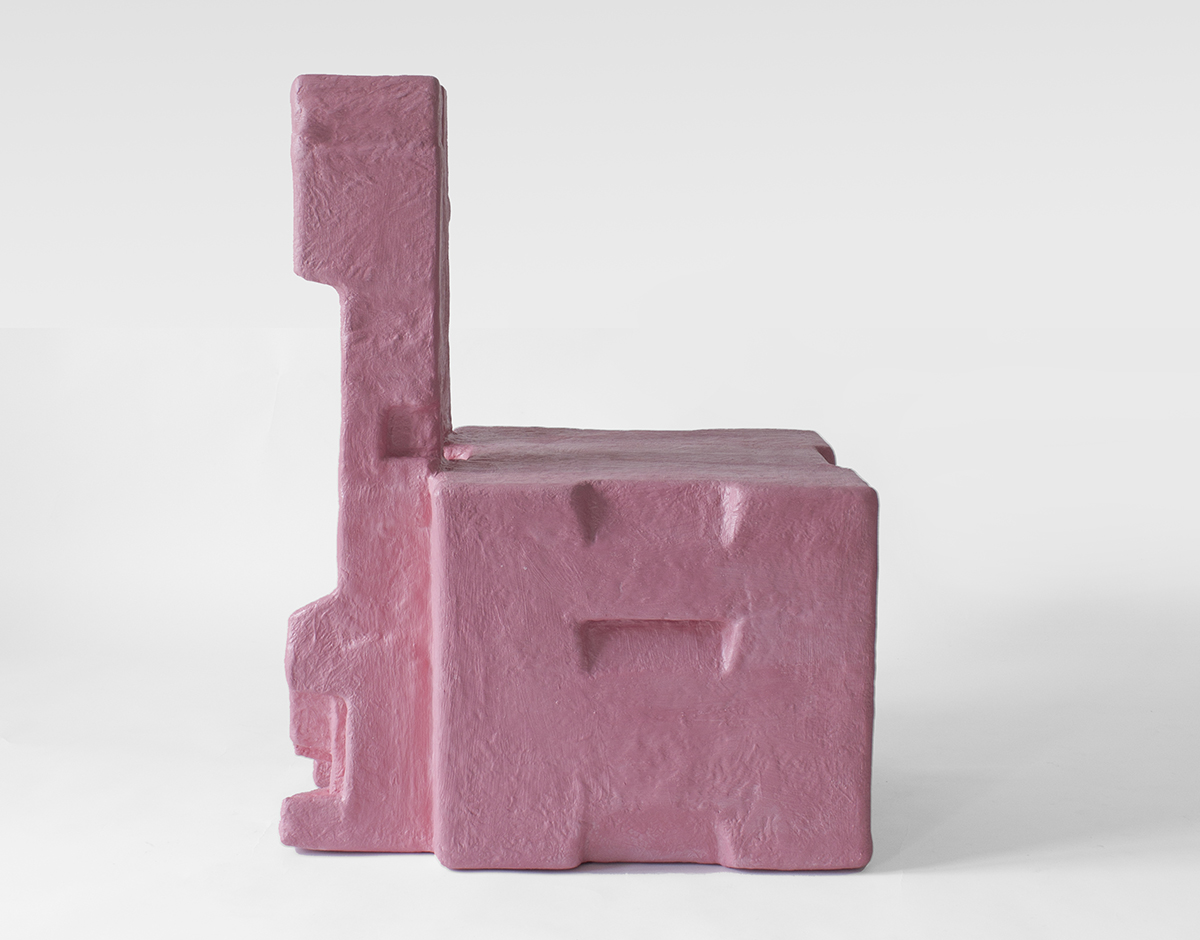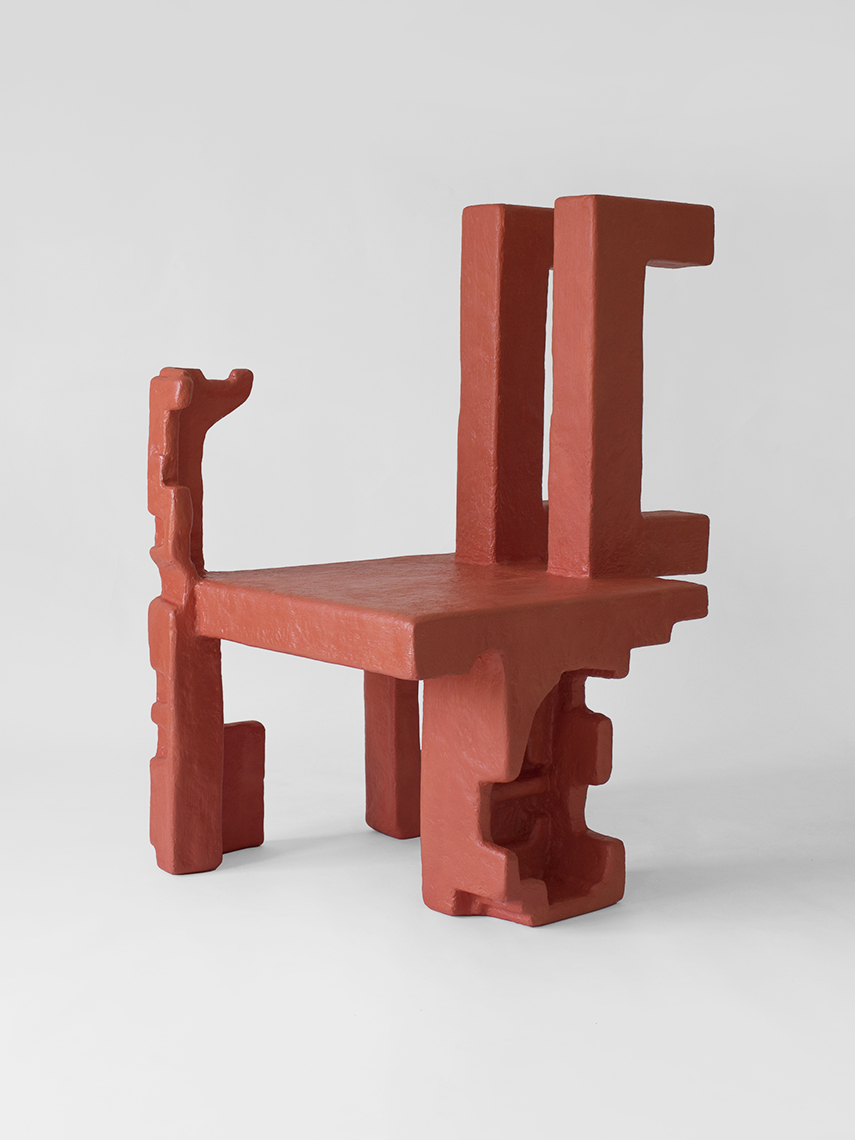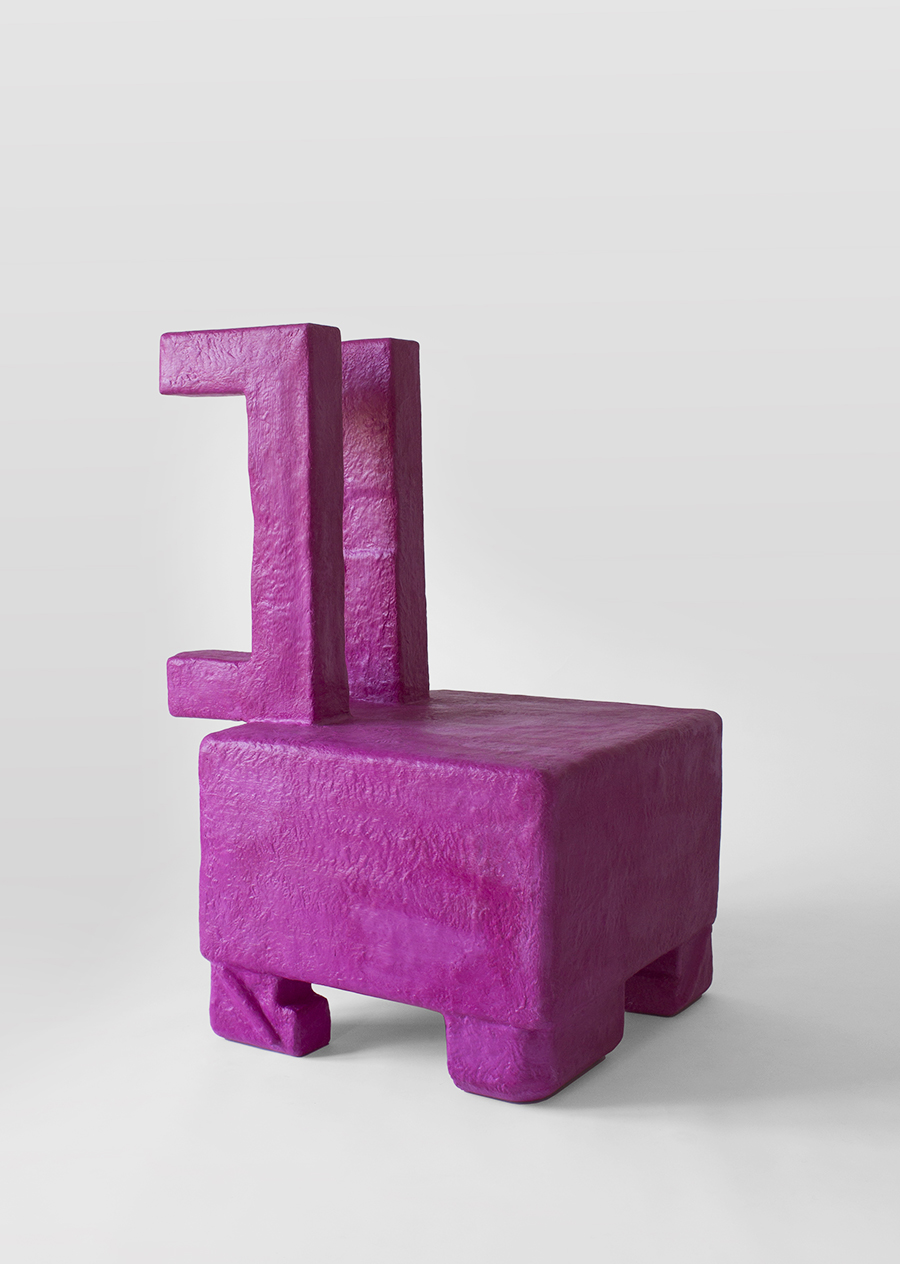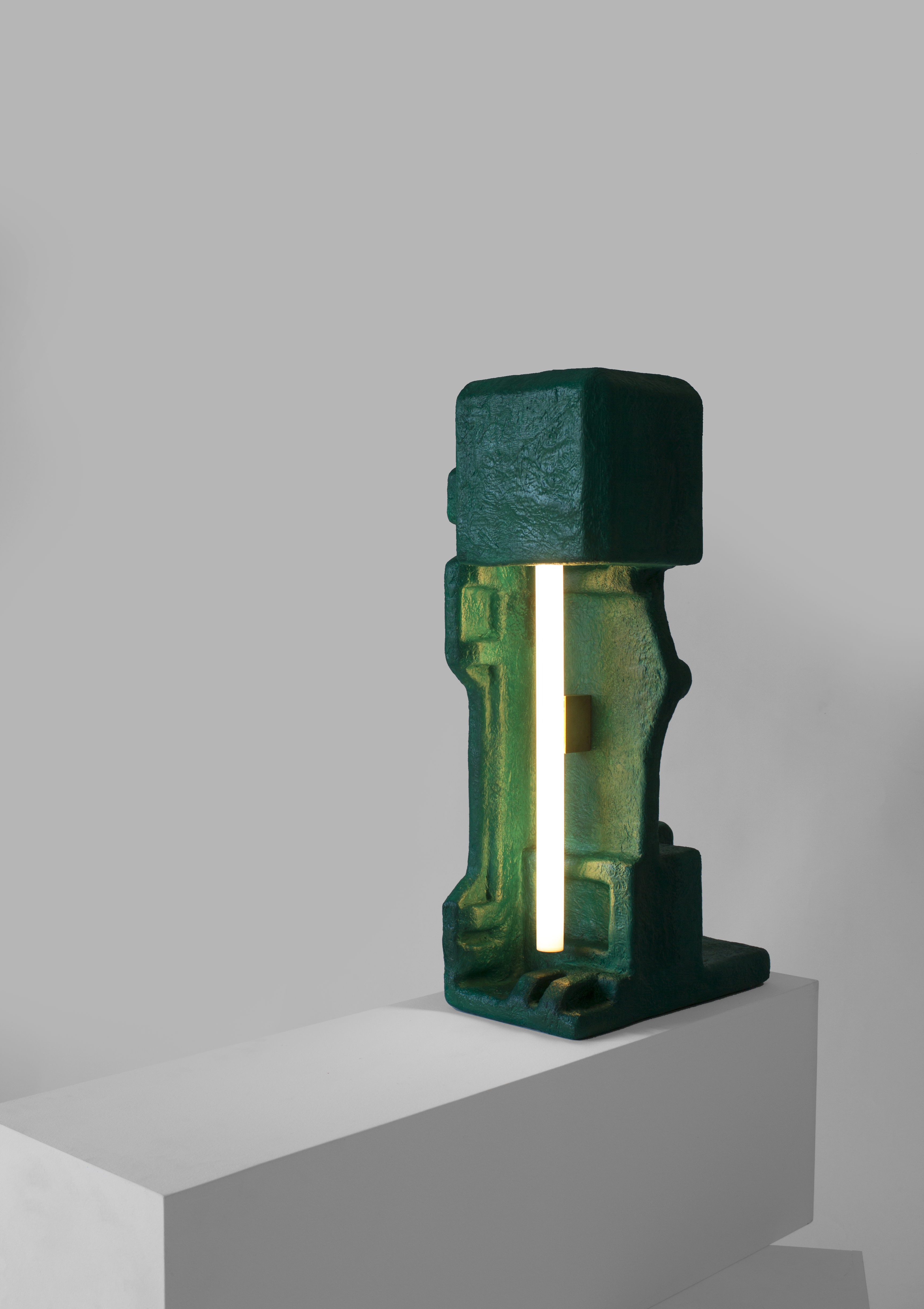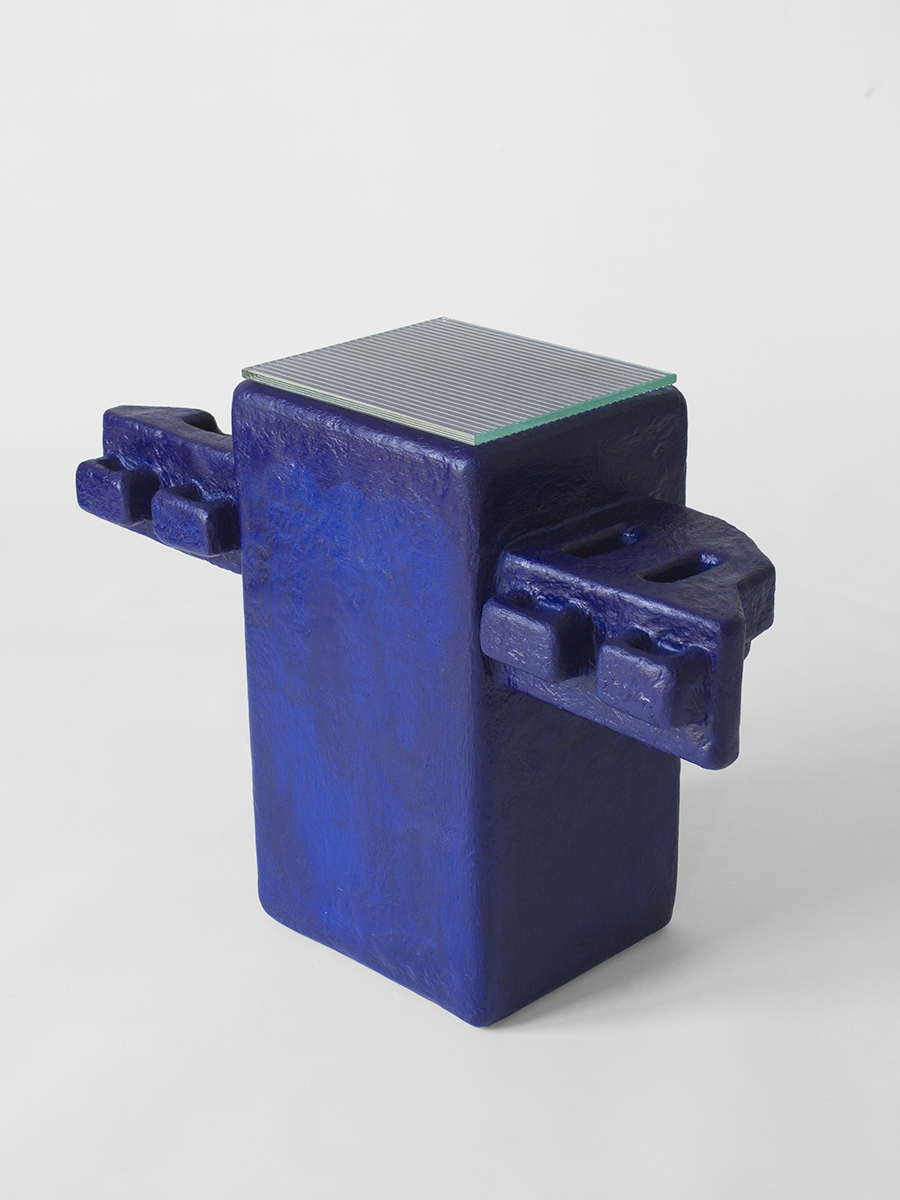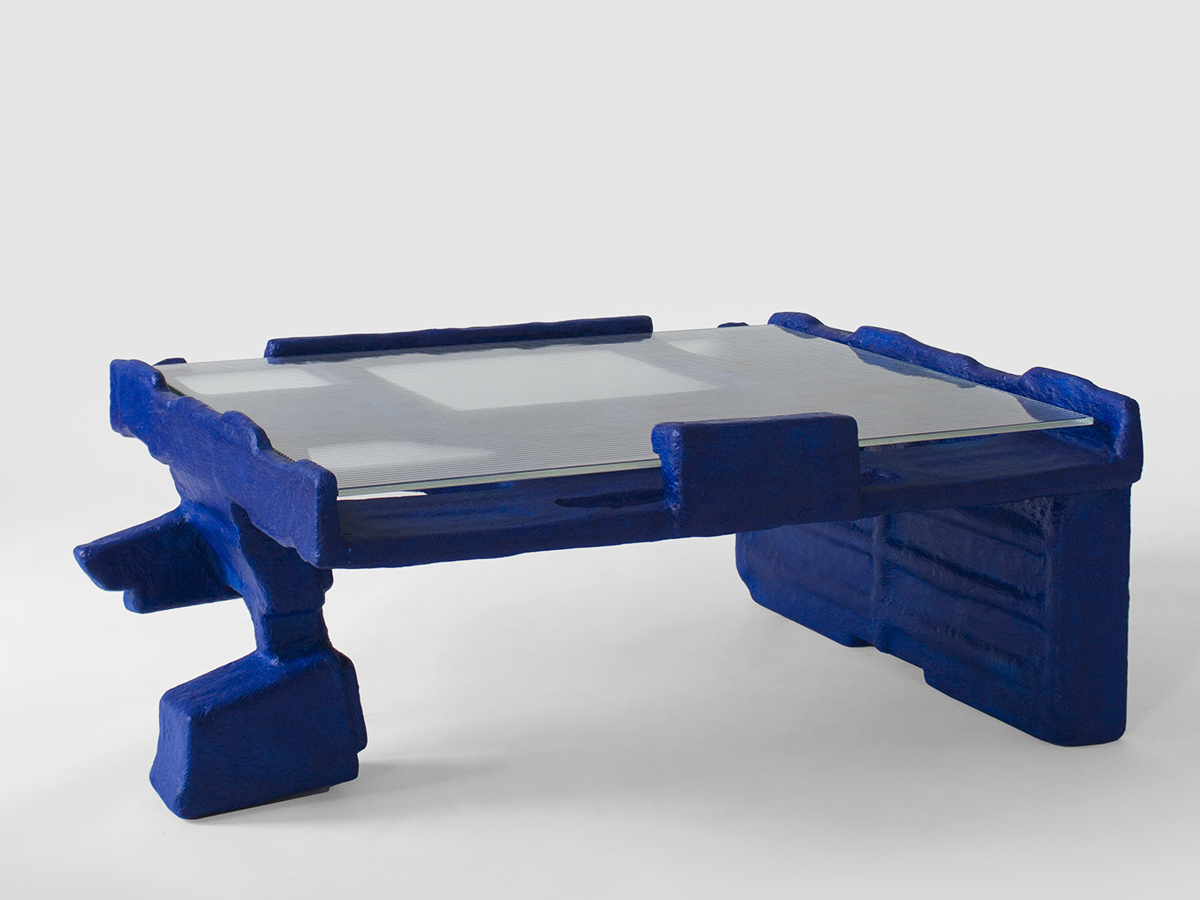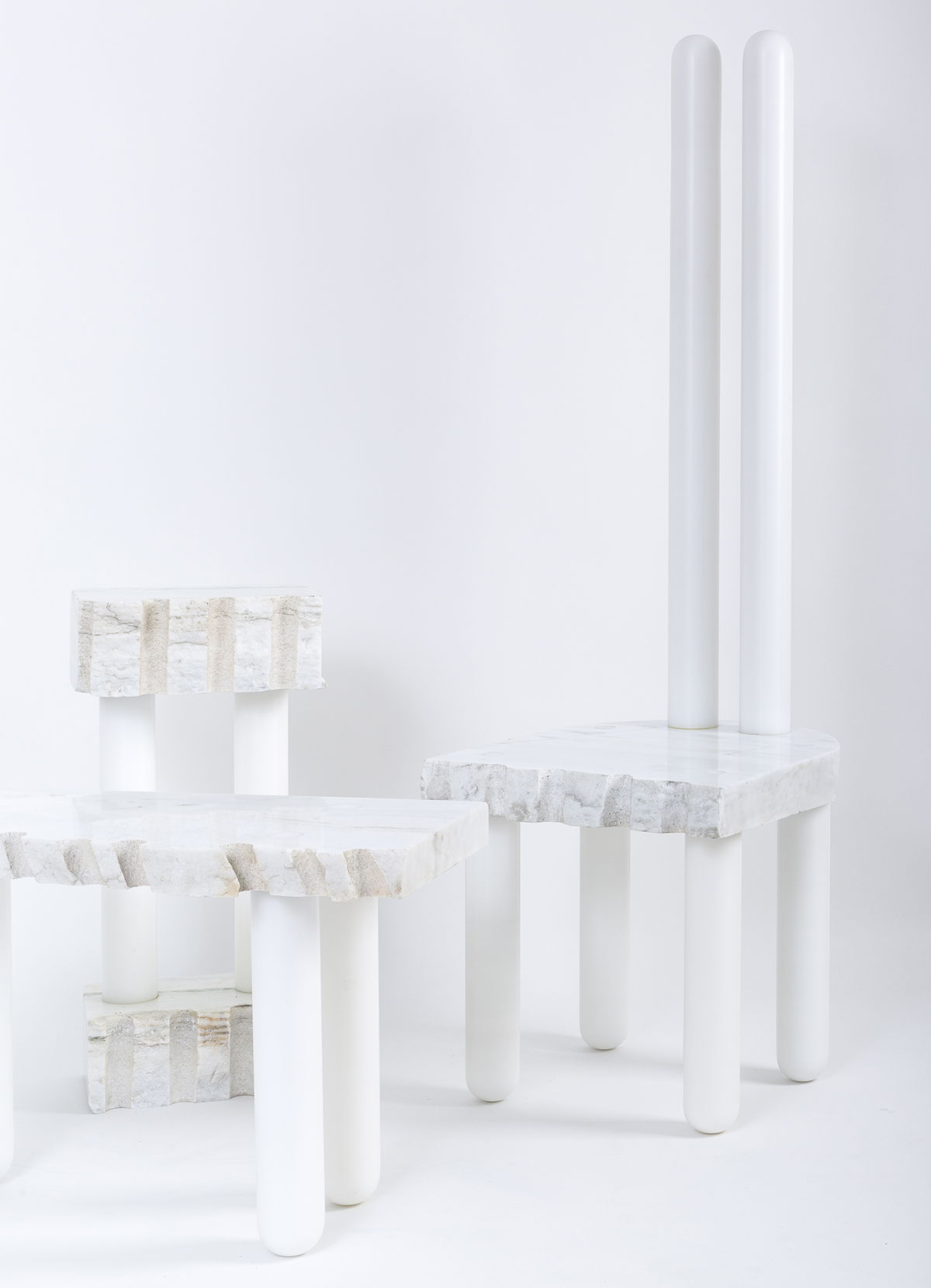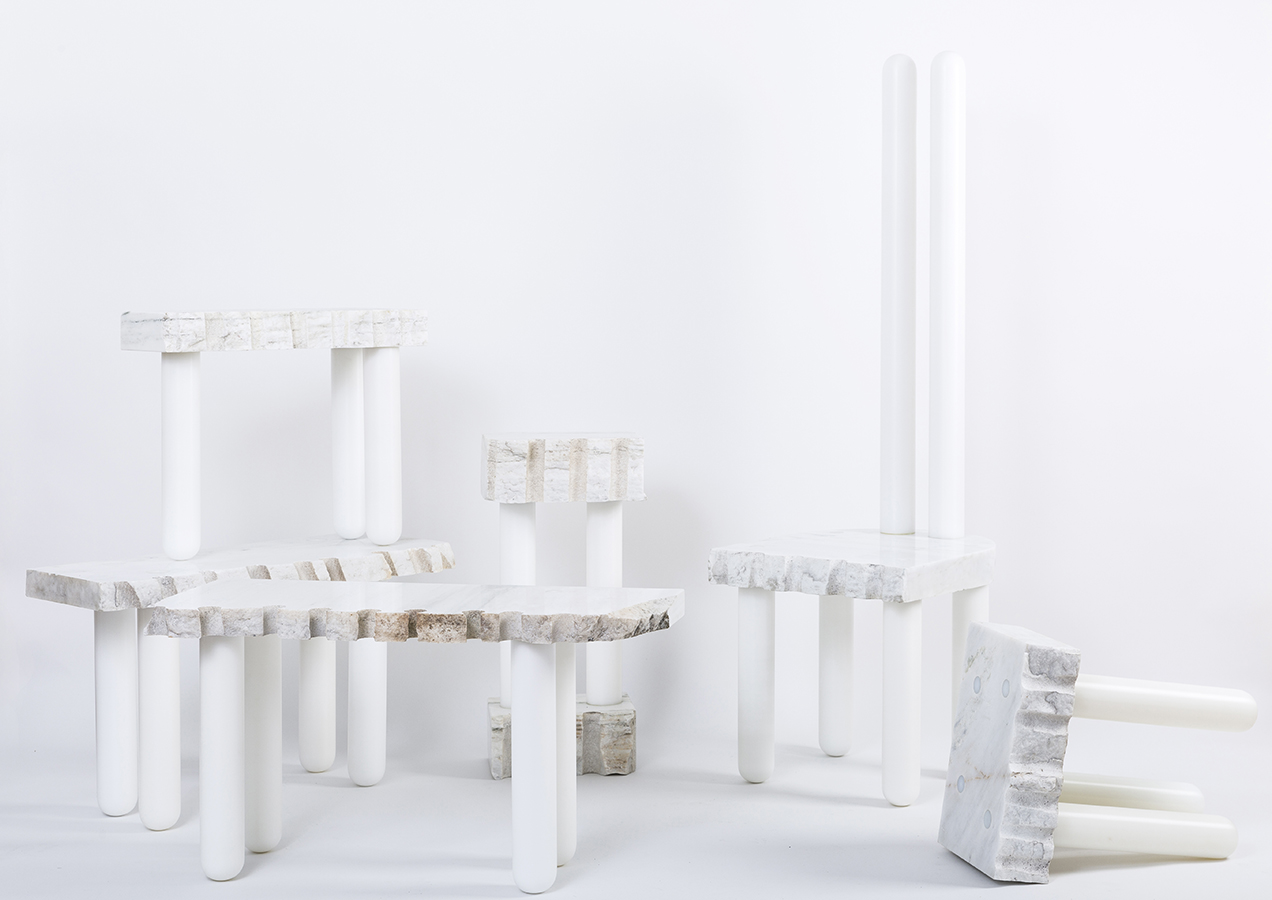 The world has too much stuff. Civil engineer and sculptor turned designer Savvaz Laz, who works out of Athens's historical center, is trying to make us reconsider what we value, and why we make new things. Most recently, this has taken the form of Trashformers, his series of zig-zagging chairs in vibrant colors made from Styrofoam packaging. "We live in a world of extreme consumption and endless production of new materials," Laz points out, lamenting the global lack of environmental awareness — as well as Greece's own dearth of recycling facilities. Laz reclaims Styrofoam from Athens's trash bins, taking advantage of an "already existing, perfect material."
In the studio, Laz begins by putting found chunks of Styrofoam into different arrangements. "This step is like LEGOs for me. As soon as I have a shape that is interesting, I sculpt the different pieces into a unified form." He then covers his structure with fiberglass and a water-based resin to solidify the form, sanding it down and adding pigment, with colors also inspired by the famous Danish plastic blocks. "I choose bright colors as a reference to LEGO, and also because it highlights the whole structure of the piece."
Without context, Trashformers might just look like uniquely-designed chairs with their standout zigzag edges. However, once you realize their origins, the components become clear. "Styrofoam already has a very strong language," Laz explains, noting that he doesn't cut or break the foam elements he finds. "It's a very interesting vocabulary to play with." By refusing to cut or break the pieces he finds, Laz exposes the visual idiom of the mundane stuff we thoughtlessly toss out.
Laz doesn't think making trash into high-design treasure is going to solve the global problems of waste and consumption, but he does believe that it can indicate a new, hopeful line of thinking that will encourage different habits of consumption and disposal. "It's a concept that ought to make us think about what we consume and the value of it when it's no longer useful." And he warns against any skepticism about taking disposed common products from the street and showing them off as collectible design. As he points out, "we don't need just another chair. But we do need strong concepts that are able to make a statement."
Stamos Michael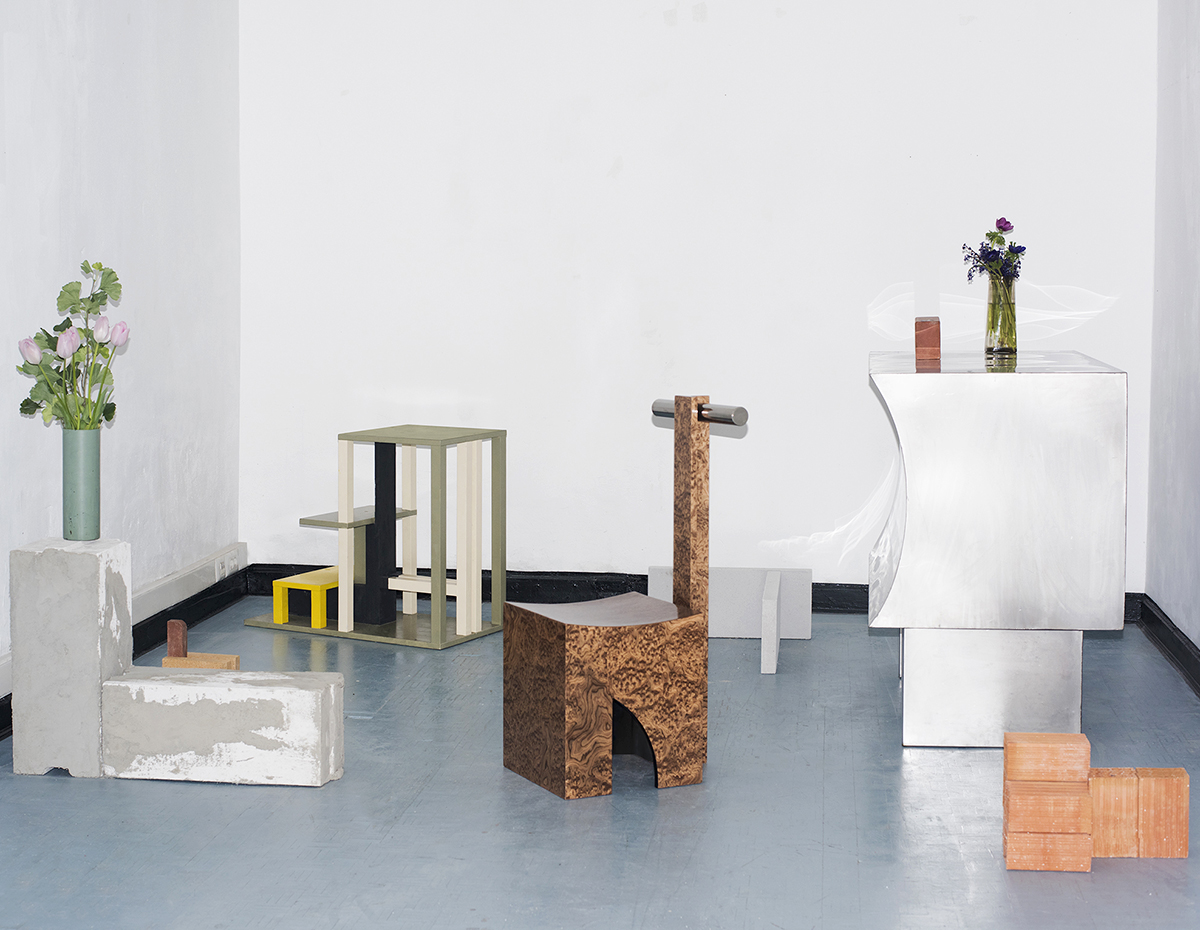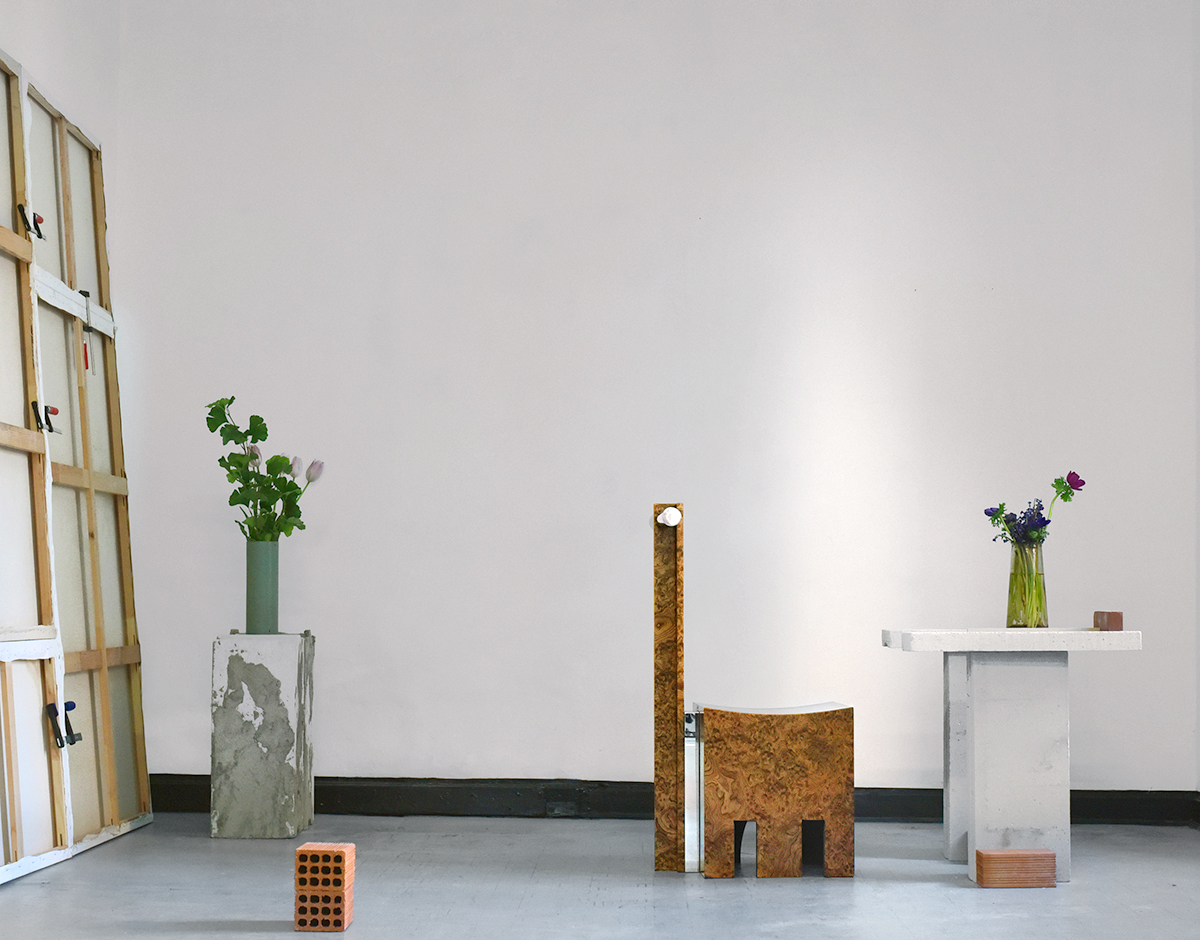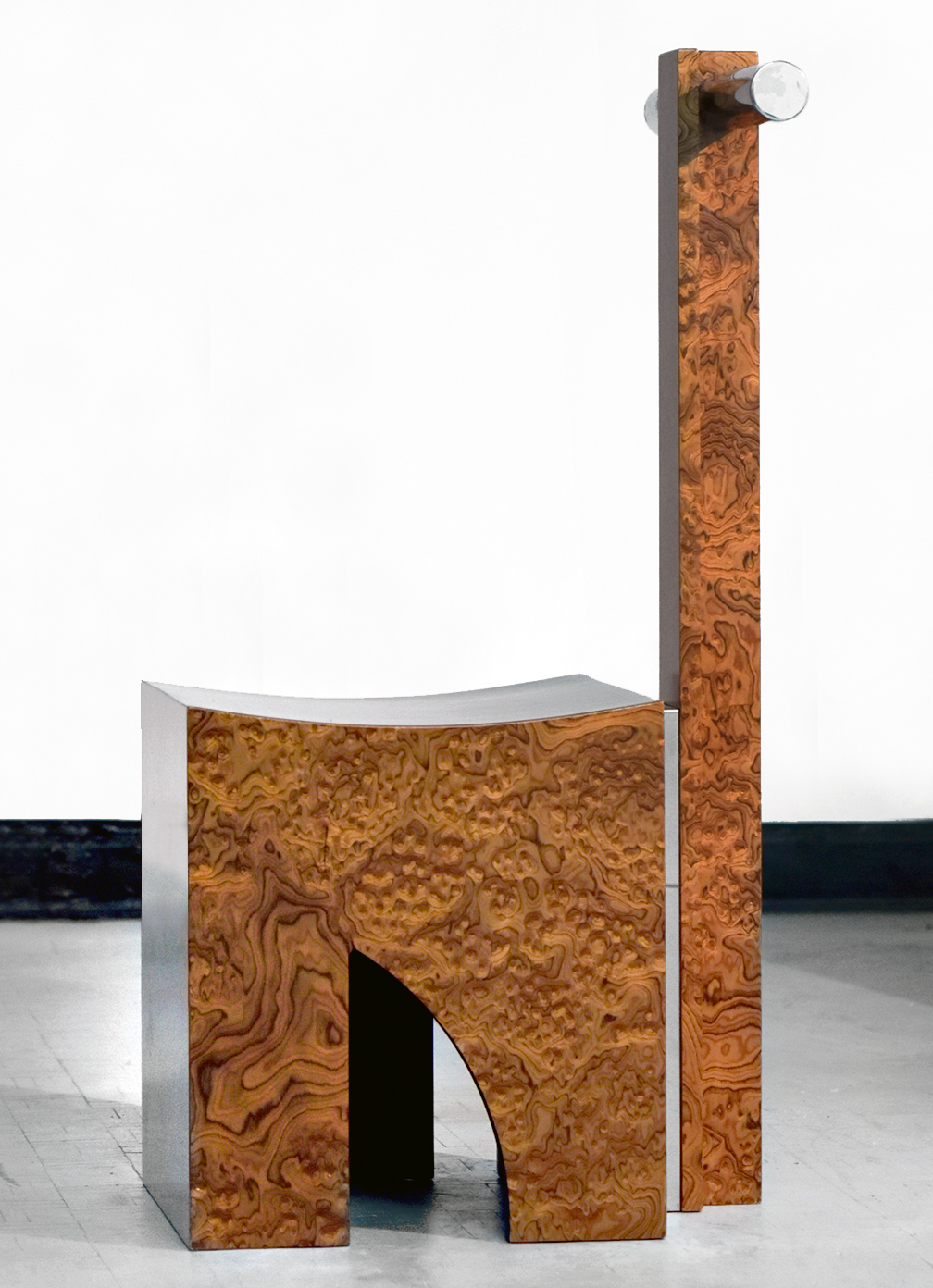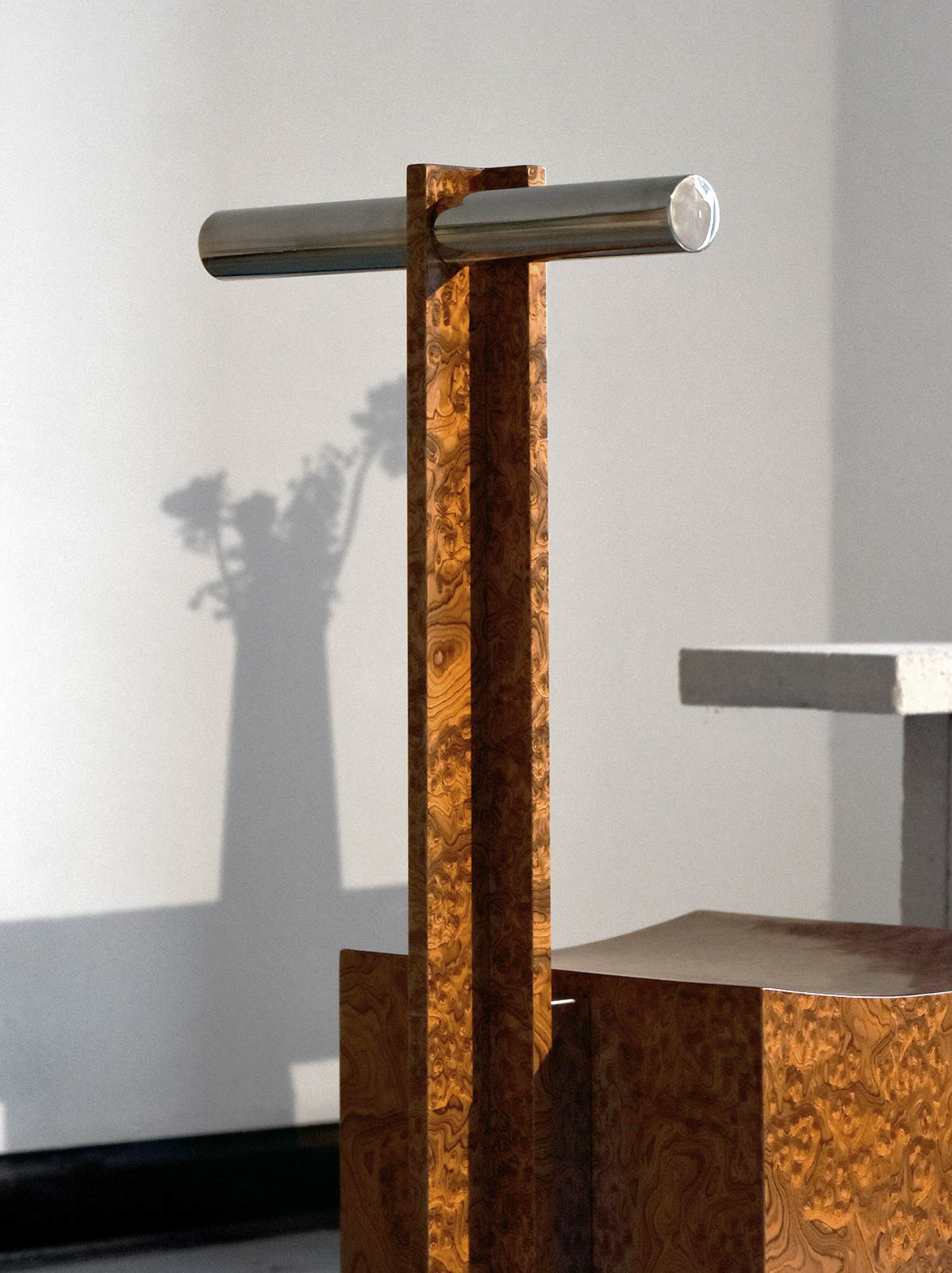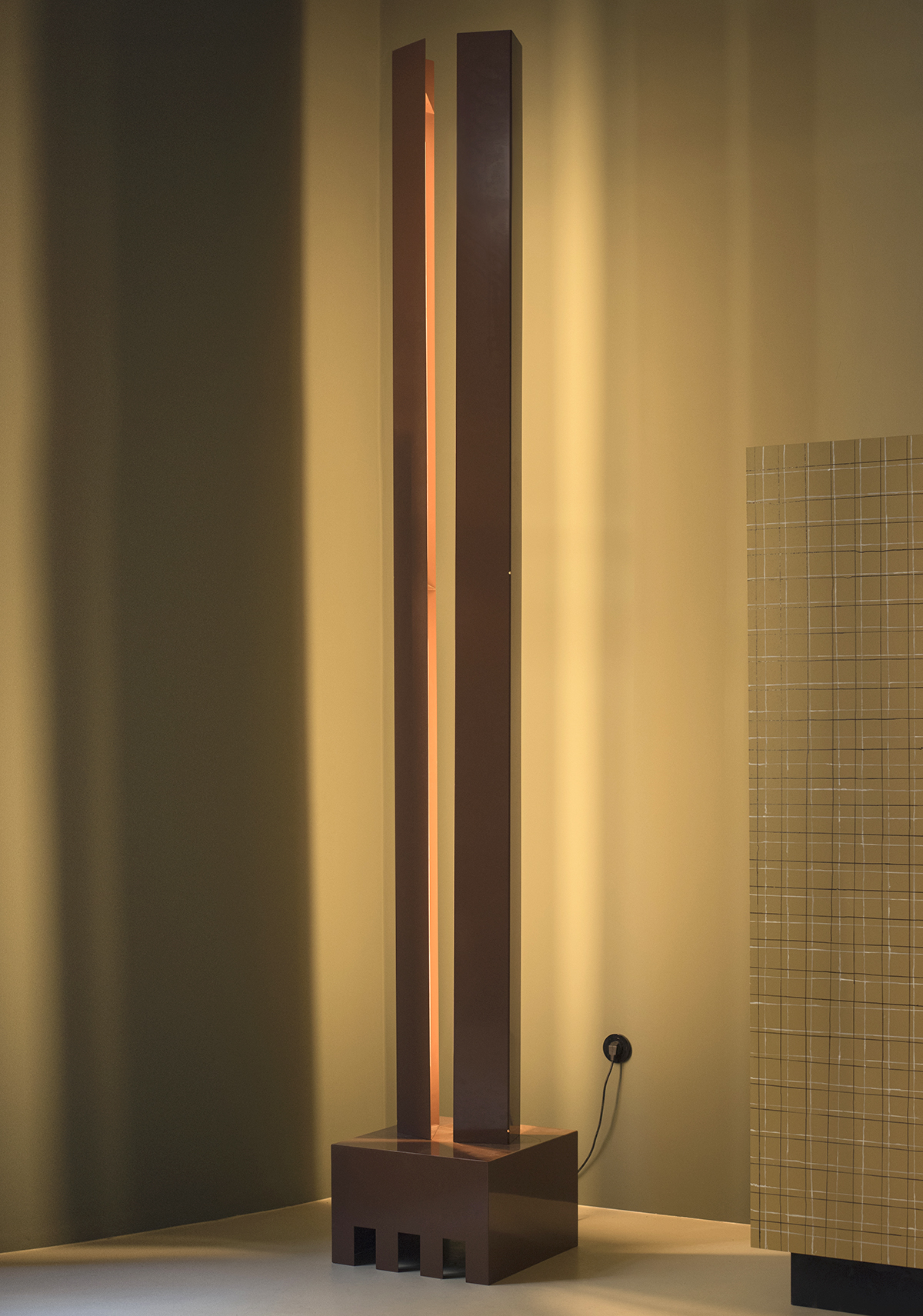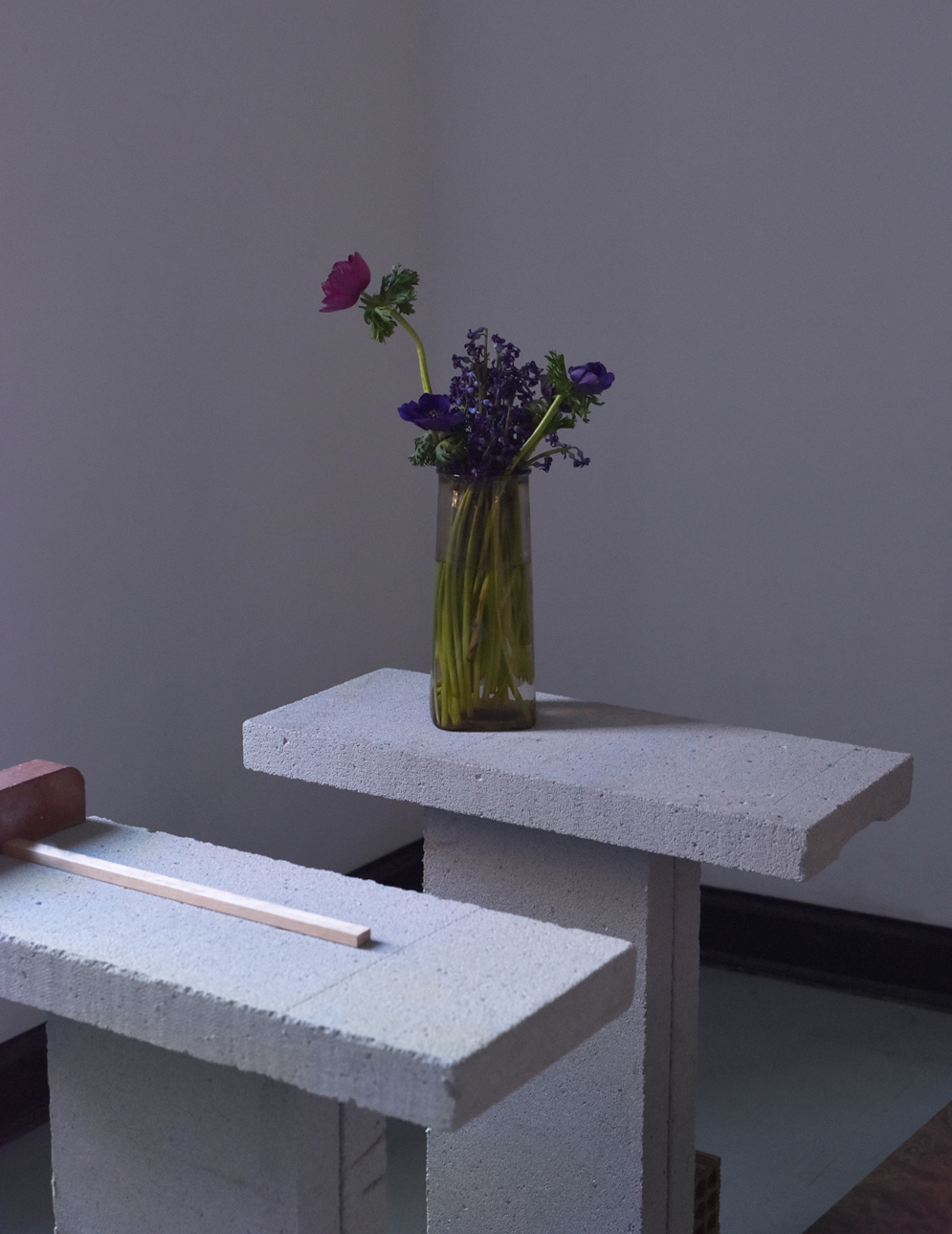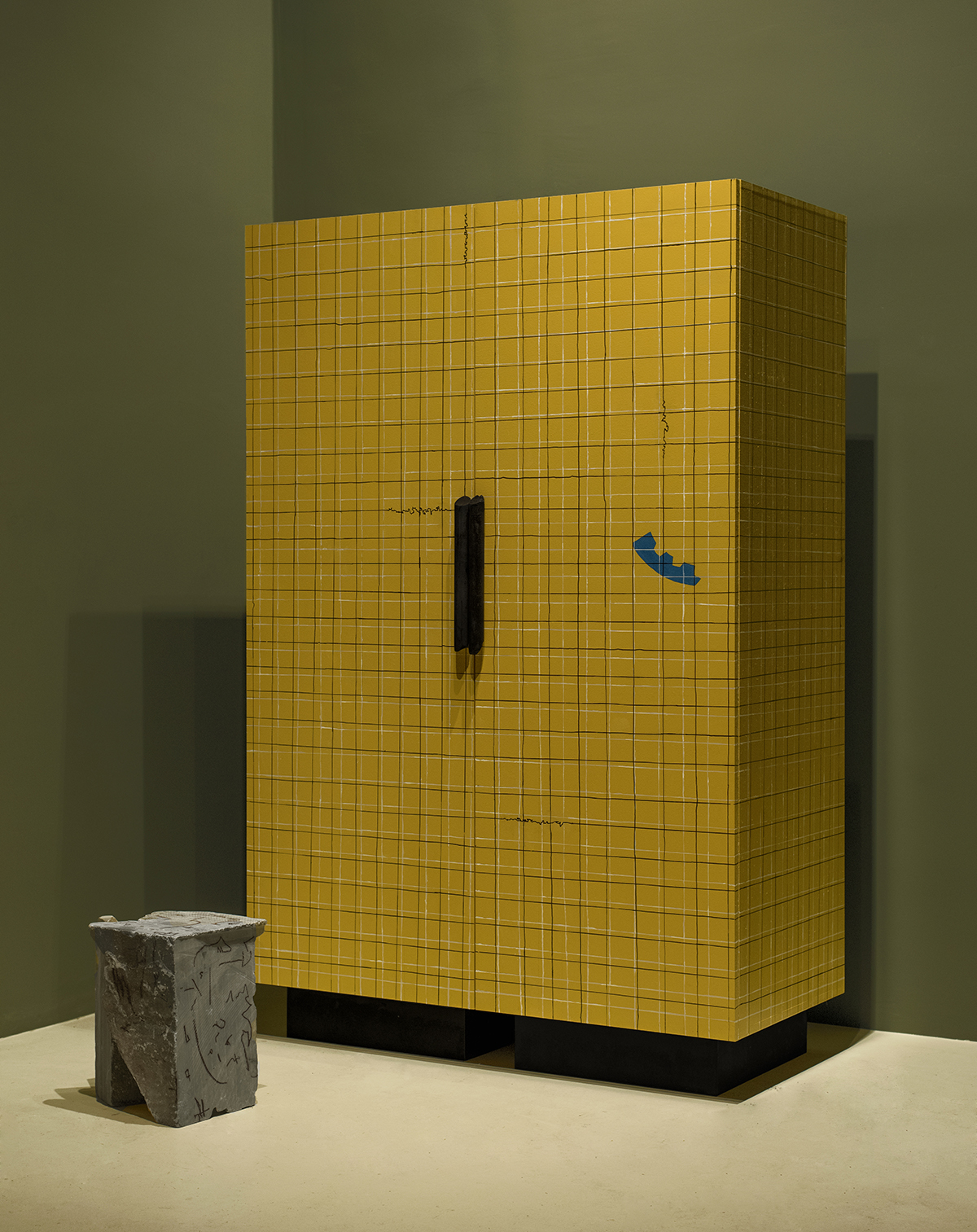 A self-taught designer, Stamos Michael's practice bridges many disciplines. He trained as a sociologist, but today works at an interior architecture firm and helps operate the artist-run gallery Grace, which he co-founded in 2016, to support a global network of artists with studios and exhibitions.
This social spirit can be felt throughout Michael's work. "Everything starts from an attempt to imprint a certain socio-political situation," he says of his conceptual approach, which sometimes can be as literal as the furnishings featured here or take the form of an abstract video. He collaborates with local fabricators to help realize his design pieces, and works with materials as fine as marble and lacquered walnut and as plain as plywood, creating clever assemblages and unexpected plays with form — a side table that looks something like a glitched Gerrit Rietveld, for example — that disrupt the normative expectations of standard design forms.
Some of his most recent work was created for a residential project called Esperinos ("It means the afternoon, but it holds a quite religious sense," he translates). "I'm sure you have an image of the inside of a teenage wardrobe," he says, discussing the pine and plywood cabinet he created for the home. "Children create a relationship with furniture, they draw on it, stick stickers inside of it." Michael has done his own version of these adolescent interventions in this latest piece, creating surfaces that take "obviously trendy patterns and make them quite fucked up," and covering the furnishings with graffiti tags and stickers left by artists he invited. It's paired with a lamp — powder-coated steel, sleek and towering like a newly built skyscraper.
In this way, Michael's furniture and interior projects take on the character of urban architecture — messy and layered, defined by collective interactions over history. "In Athens, one is surrounded by a great number of ideas, of buildings and architectural movements, of history," he explains. "Design can deliver architectural ideas within a smaller scale."
Voukenas Petrides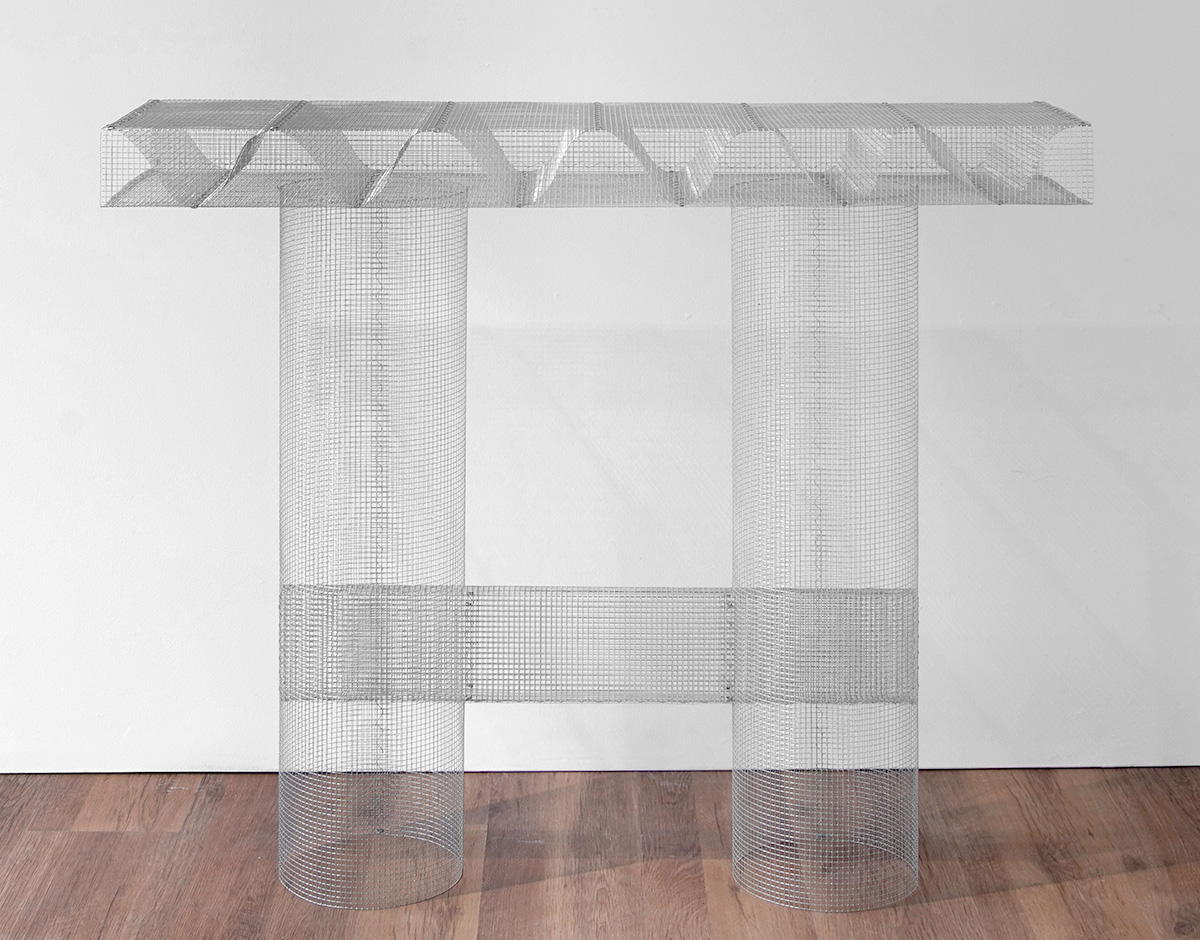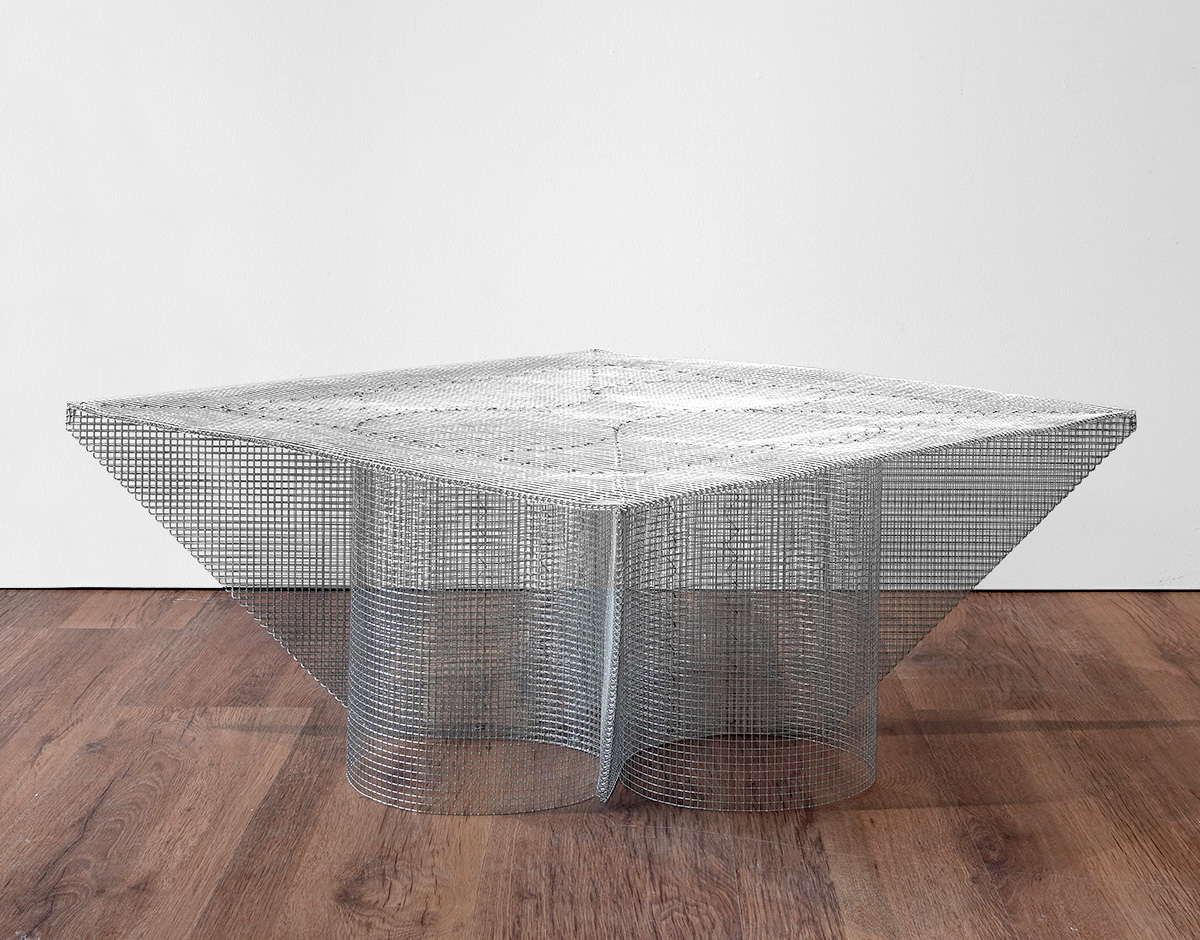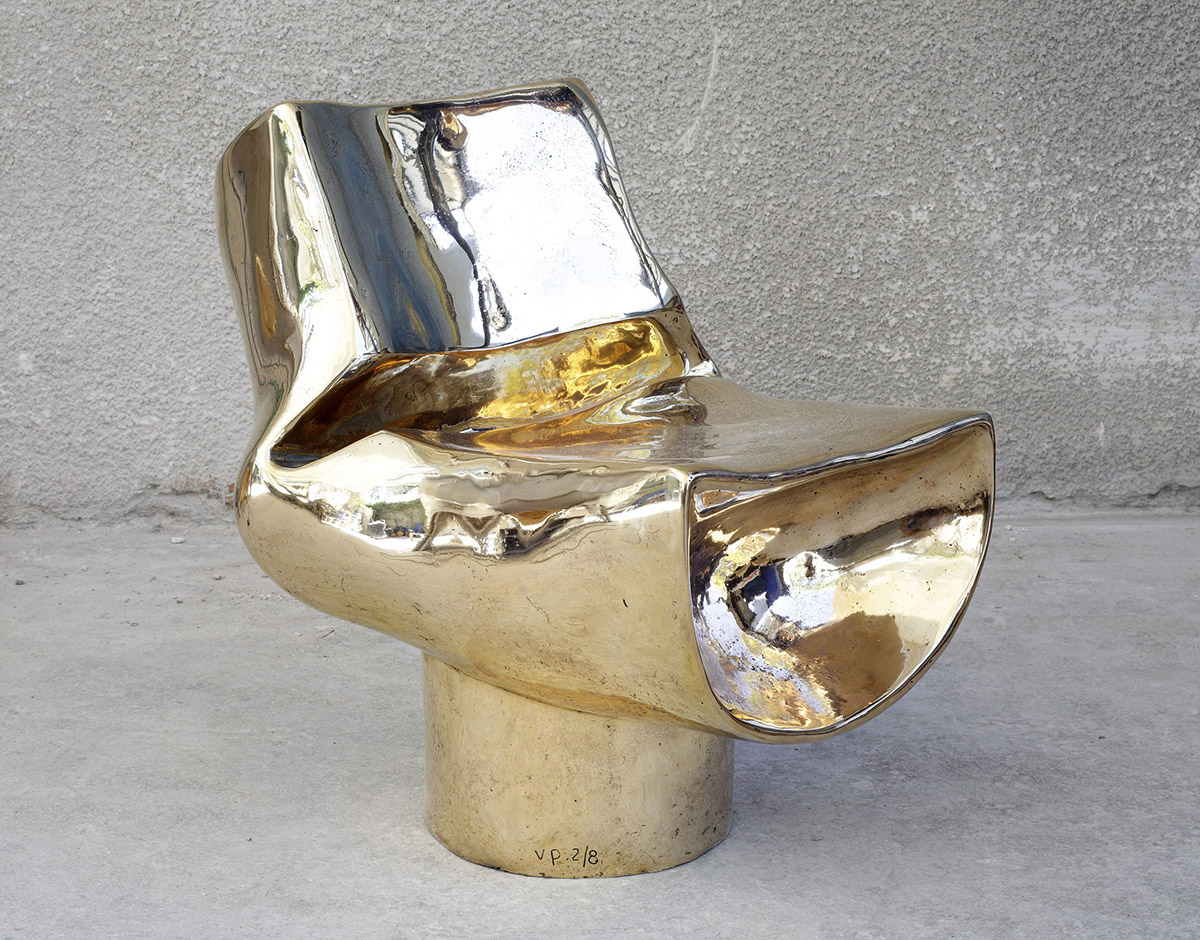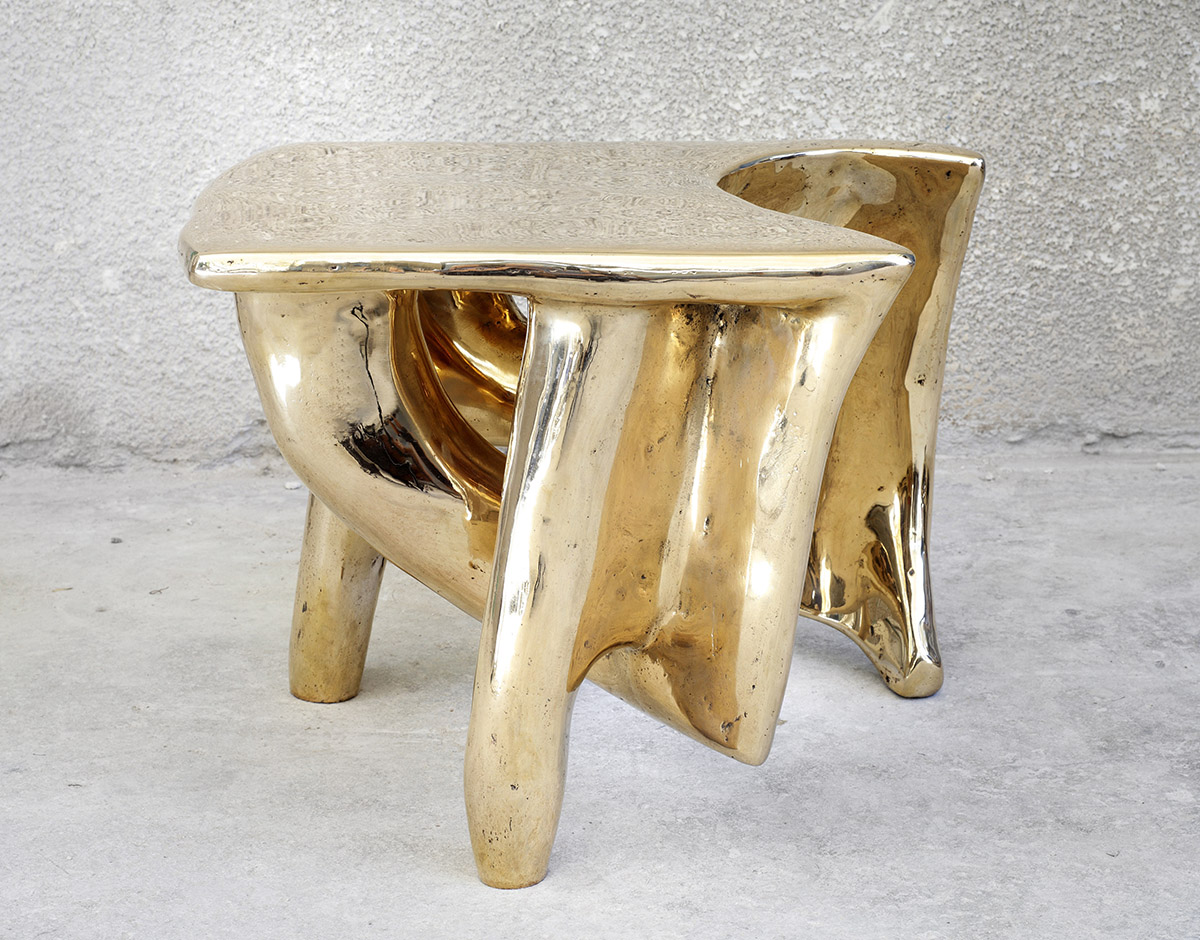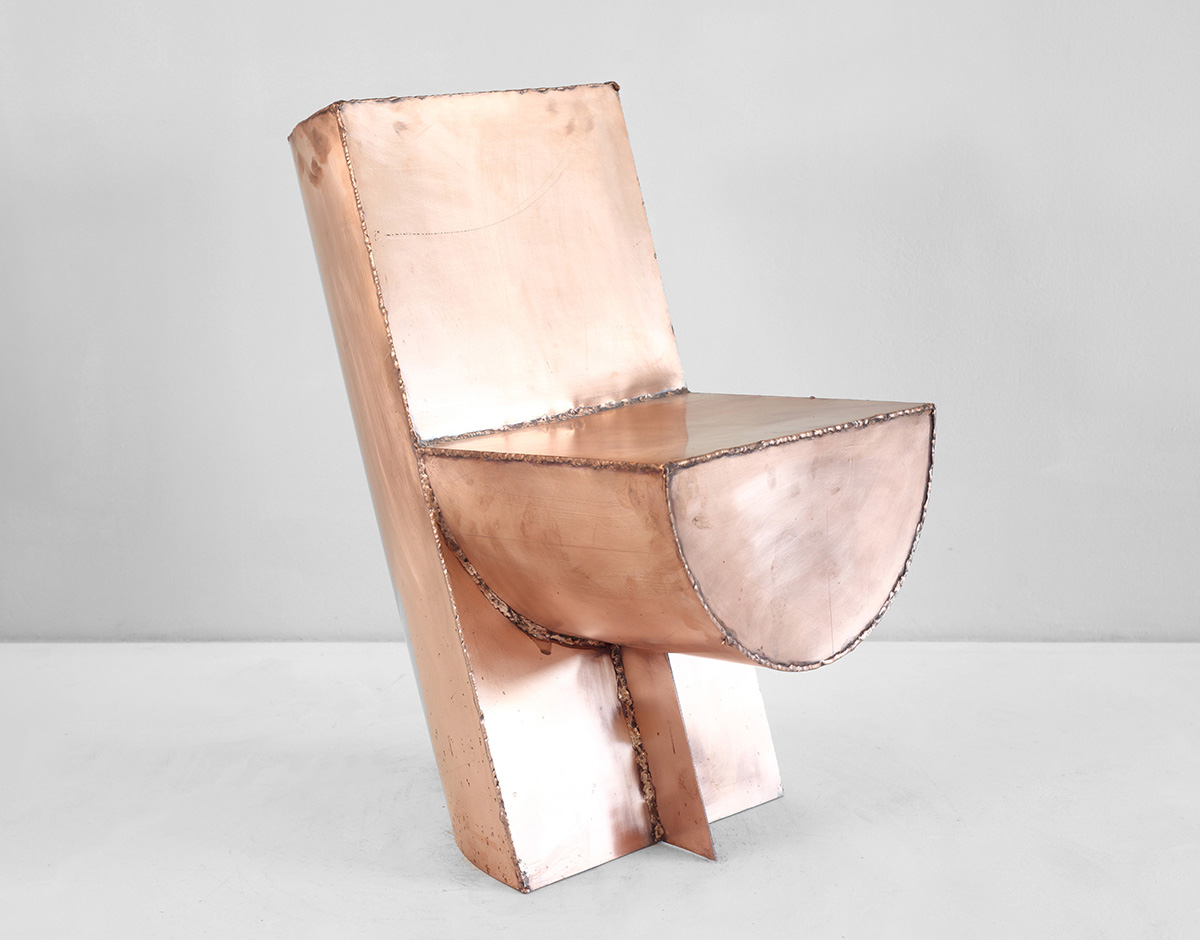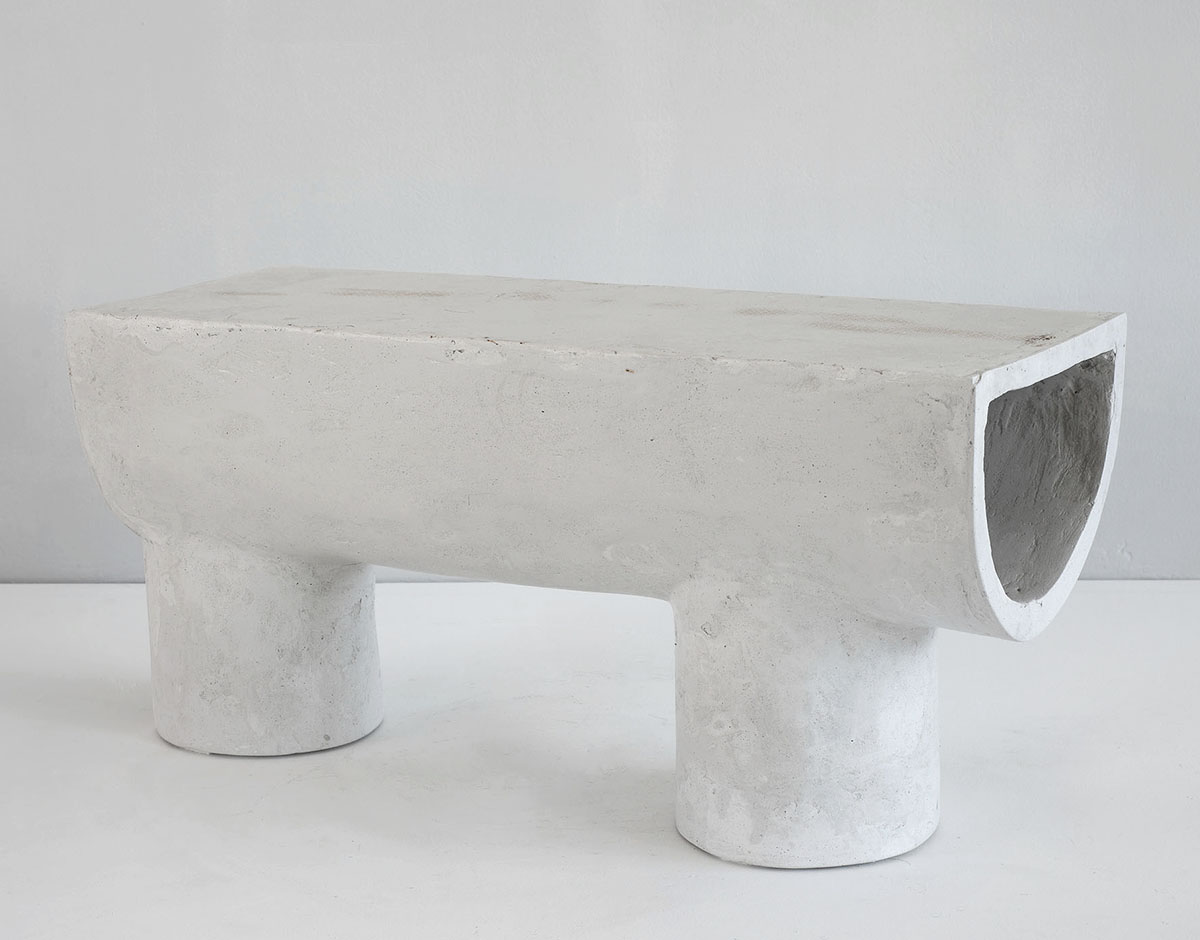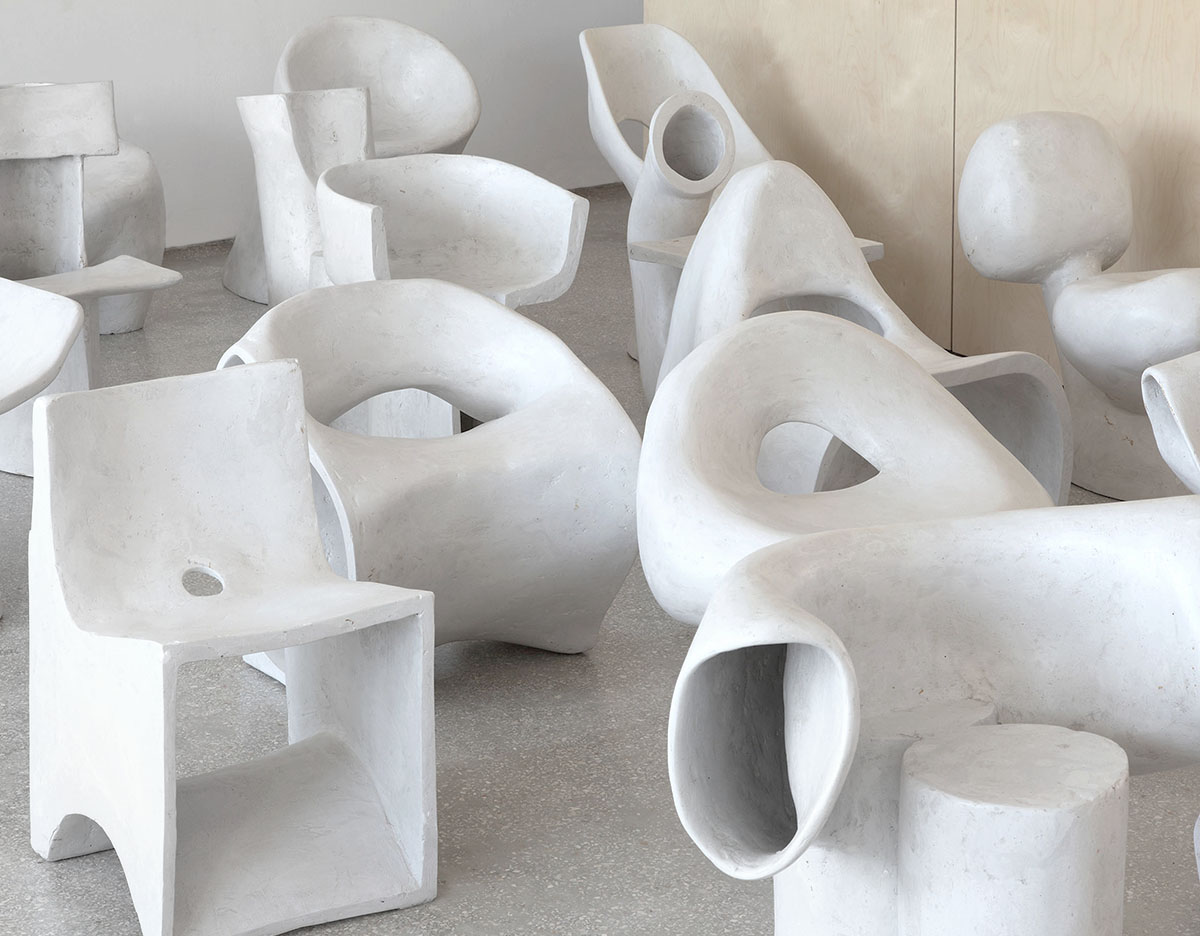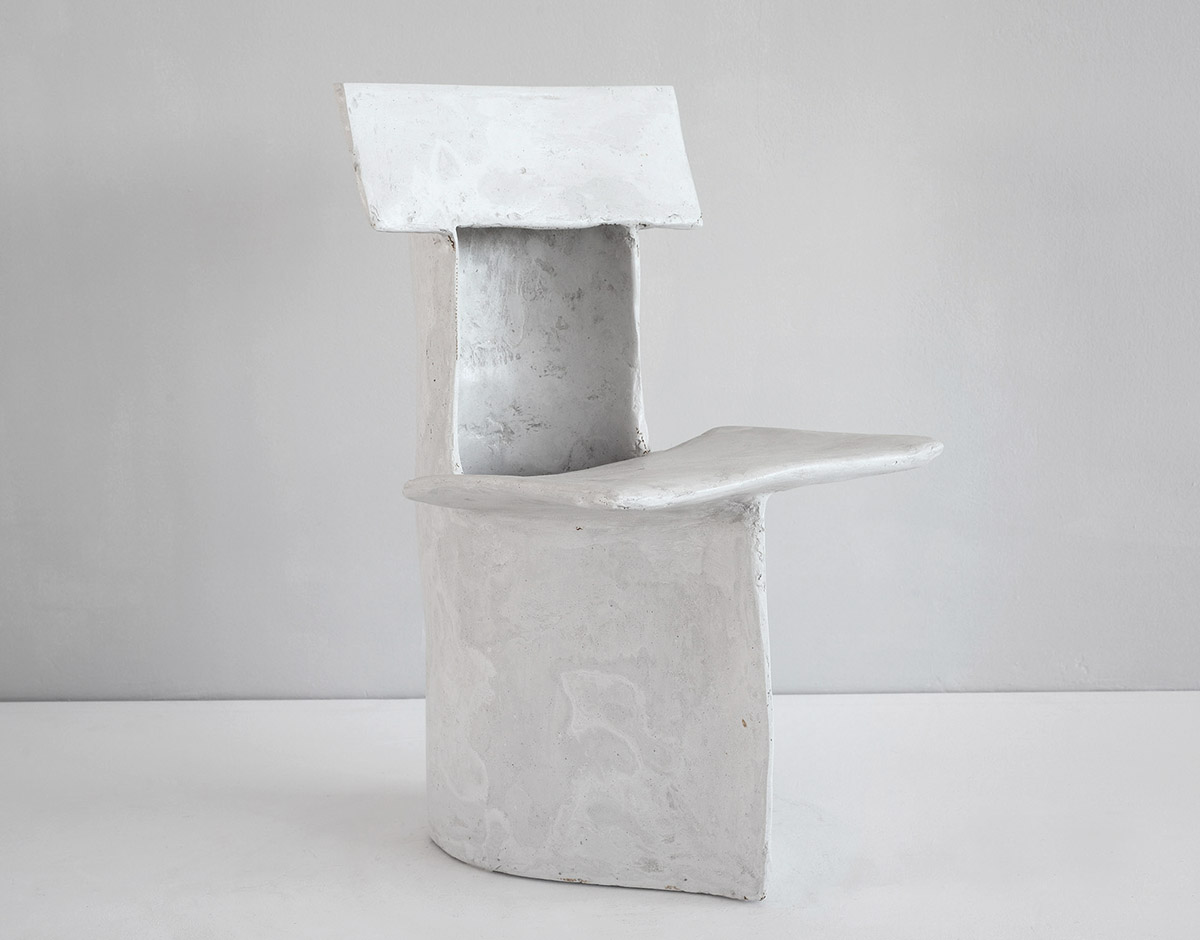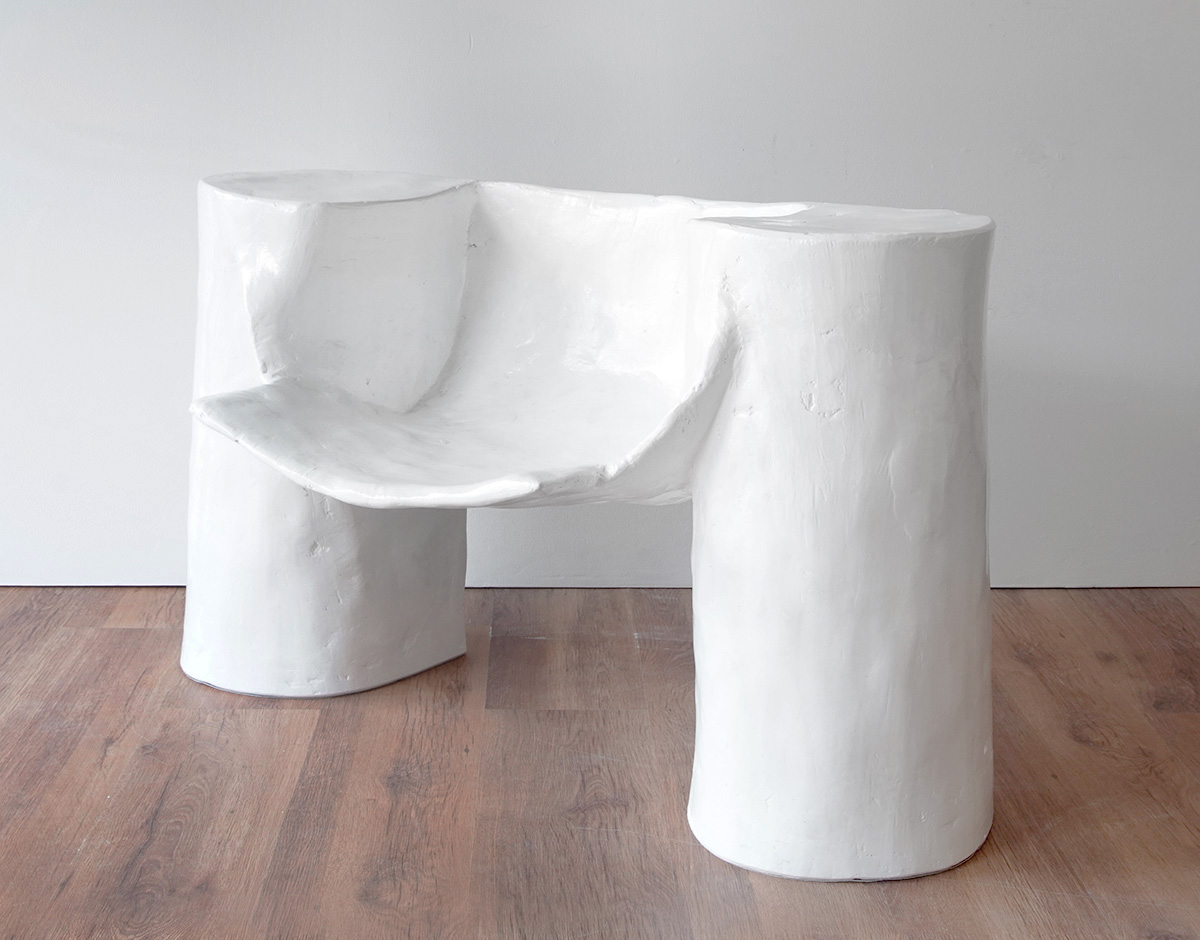 Voukenas Petrides — the binational collaboration between Steven Petrides, who resides in New York, and Andreas Voukenas, who is based in Greece — began in Athens just two years ago. While the distance could be a challenge, Petrides sees the cities as opposites, whose contrasting energy leads to thrilling results.
The pair themselves also seem like opposites in some ways. Voukenas describes himself as a self-taught craftsman; Petrides was trained as an architect at Columbia University and previously worked in the offices of Steven Holl. "I feel like I'm still making buildings but smaller ones," Petrides says of his and Voukenas's furniture-sculptures. "But in this case we are the designer, the contractor, and the client all in one. We don't have to make compromises; we make whatever we want. I've never felt so free in all my life."
Freedom is also key for Voukenas: "One of the many things that connects us is the fact that we both love working with our hands," he says of the pair's collaboration. "This gives us the freedom of making something any time we want it!" And so they do, making bent bronze seats, towering plaster lamps, and geometric plywood stools alike.
"I perceive our workshop as a womb and us as the parents. We're using simple materials and we put a lot of effort and personal touch to create a design that one can relate to," Voukenas says. Petrides takes much of his inspiration from art and architecture — Constantin Brancusi, Pablo Picasso, IM Pei, and Eileen Grey are just some of the references he mentions. And, of course, there's the Greek connection: "My favorite contemporary design museum is the archaeological museum in Heraklion, Crete," Petrides says provocatively. "That museum is full of 4,000-year-old designs which are the freshest ideas I've ever seen."
"For me it's all about connection," explains Voukenas of his own sources of inspiration. "How a leg connects to the top surface, how the fabric connects to the underside of a cushion, how a wire connects to the power supply, how a butt connects to a seat," and, above all, "how a work connects to its context."
What's next for the long-distance duo? They've just released their Gypsum collection, which has garnered much attention in multiple shows at London's Gallery Fumi and at Salon Art + Design in New York. The series of chairs, stools, and tables all made from twisted metal screens layered with the series' namesake material, gypsum plaster. To get the forms just right the pair sit on them throughout the messy process, giving a whole new meaning to hands-on design.