07.28.22
Tour the Incredible 1930s and 40s Gio Ponti Interiors Hidden in a 13th-Century Italian University
Some of the most important chapters of world history were written in little Padua, Italy, population 200,000 — most of them inside a single building in the center of town called Palazzo Bo. The structure was the historical seat of one of the oldest schools in the world: the University of Padua, founded in 1222, which since the Middle Ages has been an international center for scientific and humanistic study, hosting visionaries like Copernicus, Galileo, and the founder of modern anatomy, Andrea Vesalio.
Palazzo Bo has a similar importance for modern Italian design as well. Though it was first built in the 13th century, it's been transformed and enlarged by numerous constructions since then, its university buildings adopting their current shape mainly in the 1930s and 1940s. The Cortile Littorio ("New Courtyard") was built by Veronese architect Ettore Fagiuoli in the modern classical style as a new center for the school, its interior decoration entrusted to Milanese architect and designer Gio Ponti. In 1934, the rector Carlo Anti first met Ponti, and their relationship was crucial for the new design. It flourished, and it imprinted itself in the spectacular interiors where all forms of art live together in a complex environment.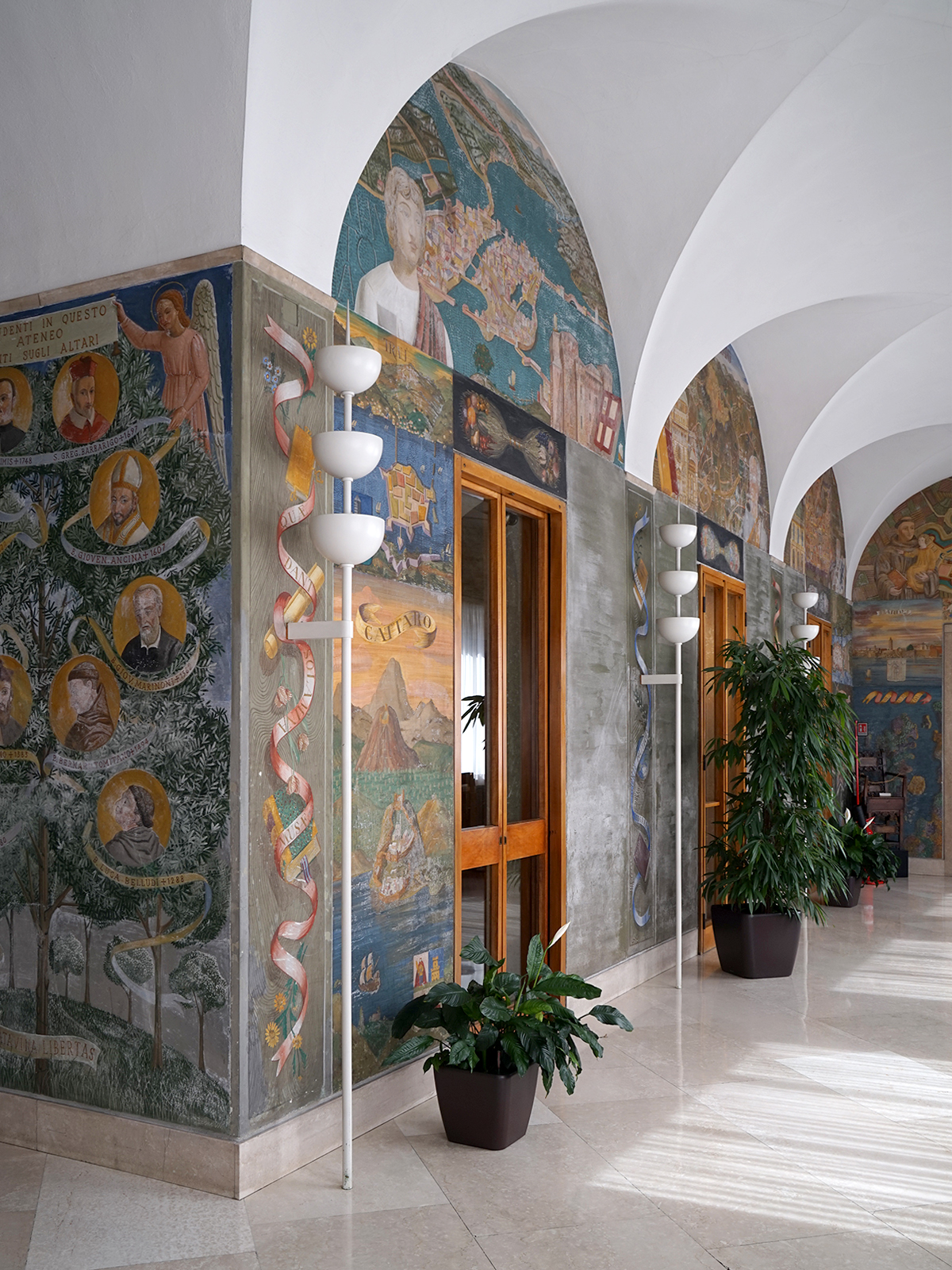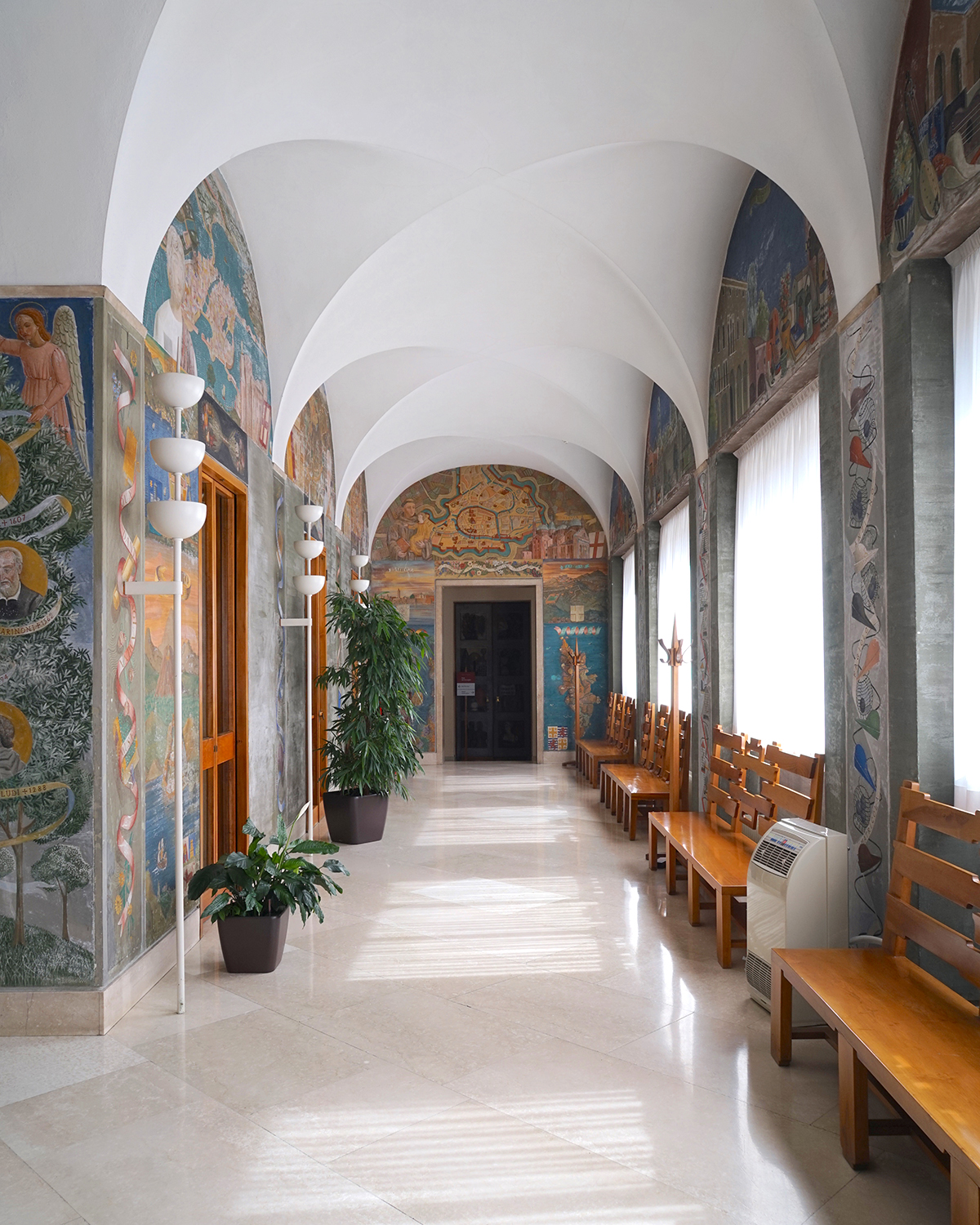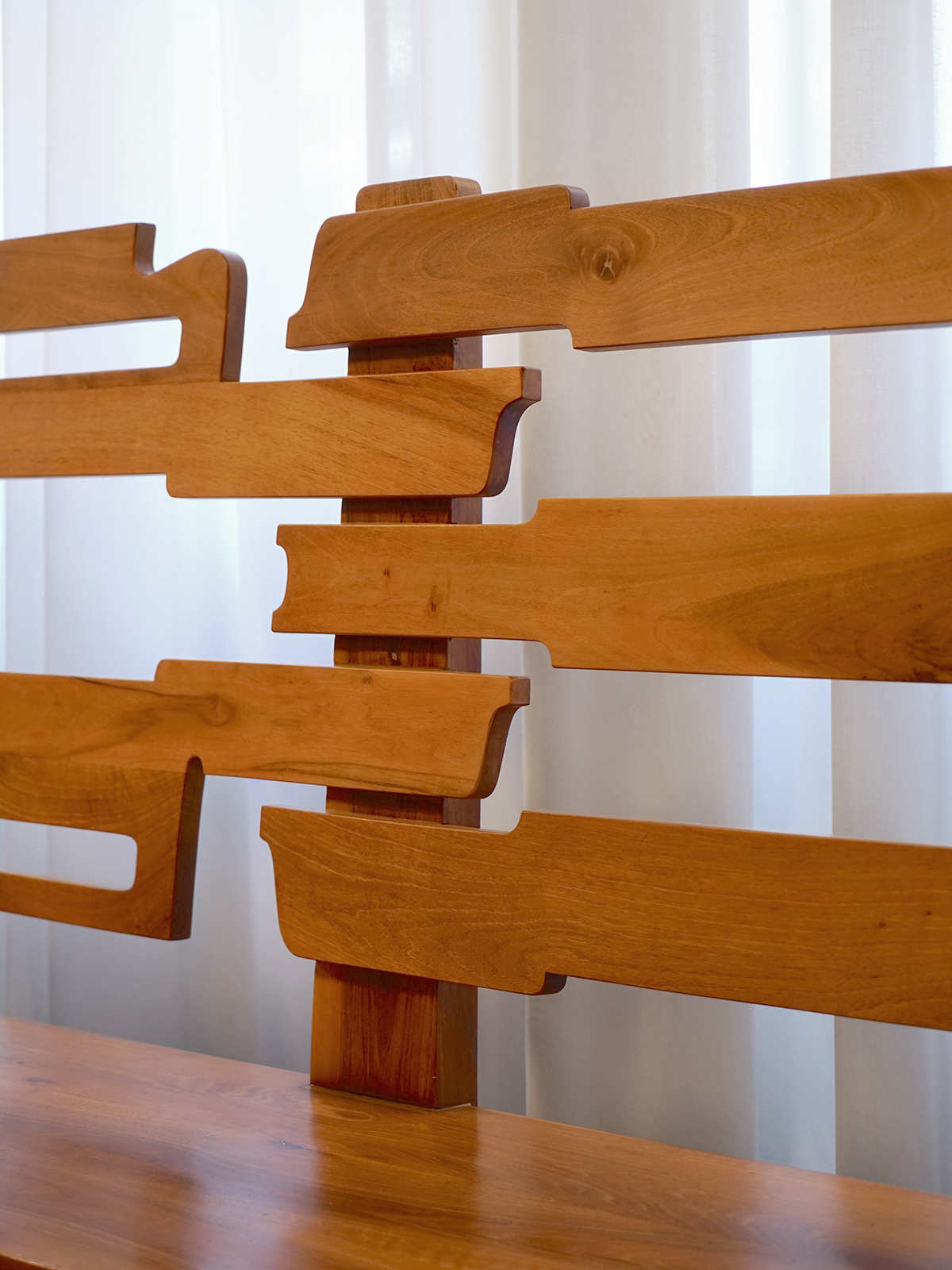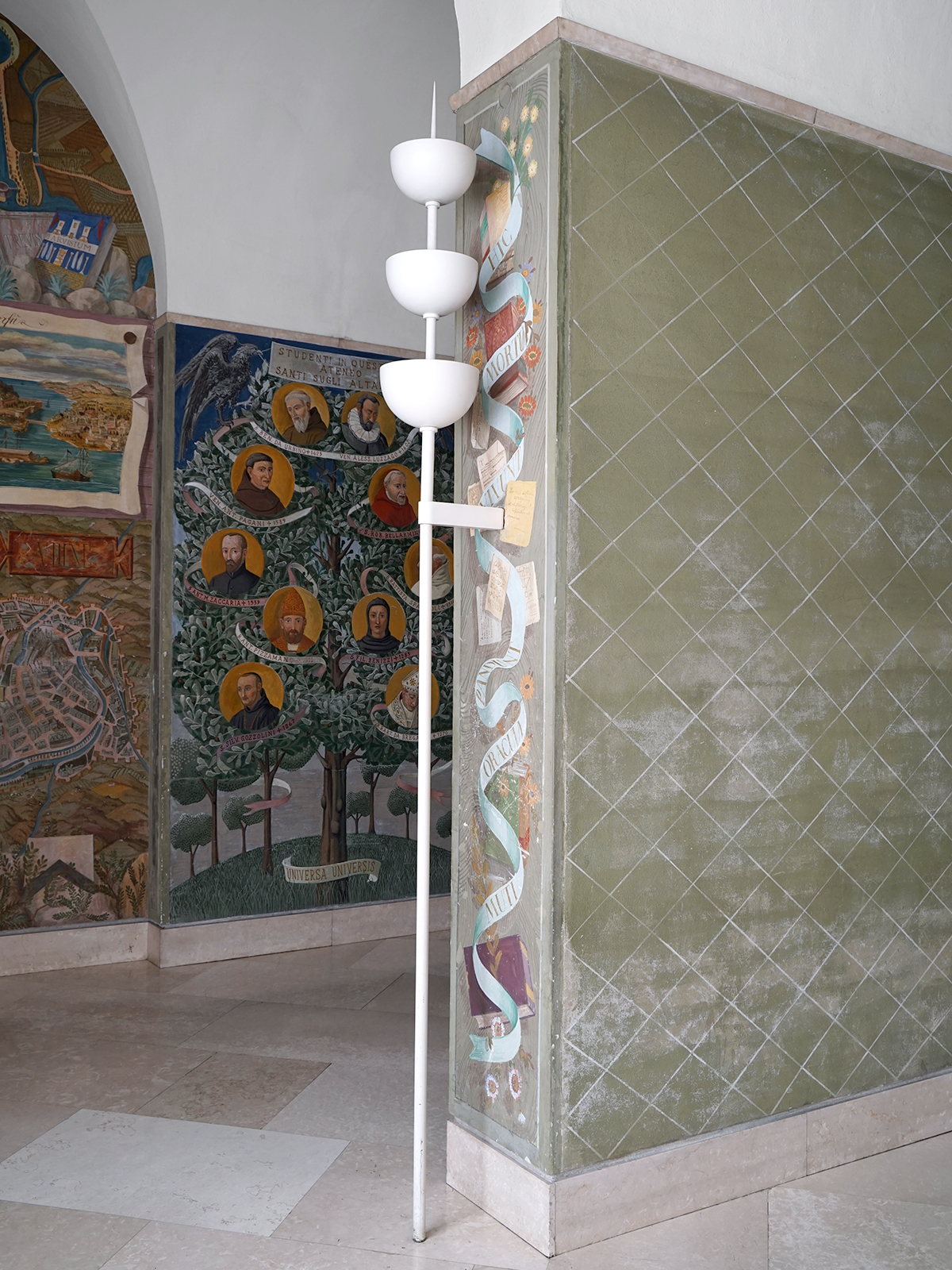 Between 1934 and 1942, Ponti decorated numerous rooms inside the palazzo, around the aforementioned courtyard, creating one of his most important works in interior design. (The 1940s were critical to the transformation from his previous styles of Novecento Italiano and Rationalism toward softer mid-century design, which became his trademark after the Second World War.) The space is accessed by the monumental stairs, designed by Ponti using multicolored marble slabs with a bright-red handrail. Alongside the staircase, Ponti's hand-painted frescoes of saints and patrons welcome visitors to the university.
Next to the staircase, a statue of Palimuro created by famous Italian sculptor Arturo Martini was installed in 1946. Ironically, it depicts the partisan commander Primo Visentin, a graduate of Padua who fell in the resistance to Fascism, the dark chapter in Italian history during which Ponti's original designs were executed.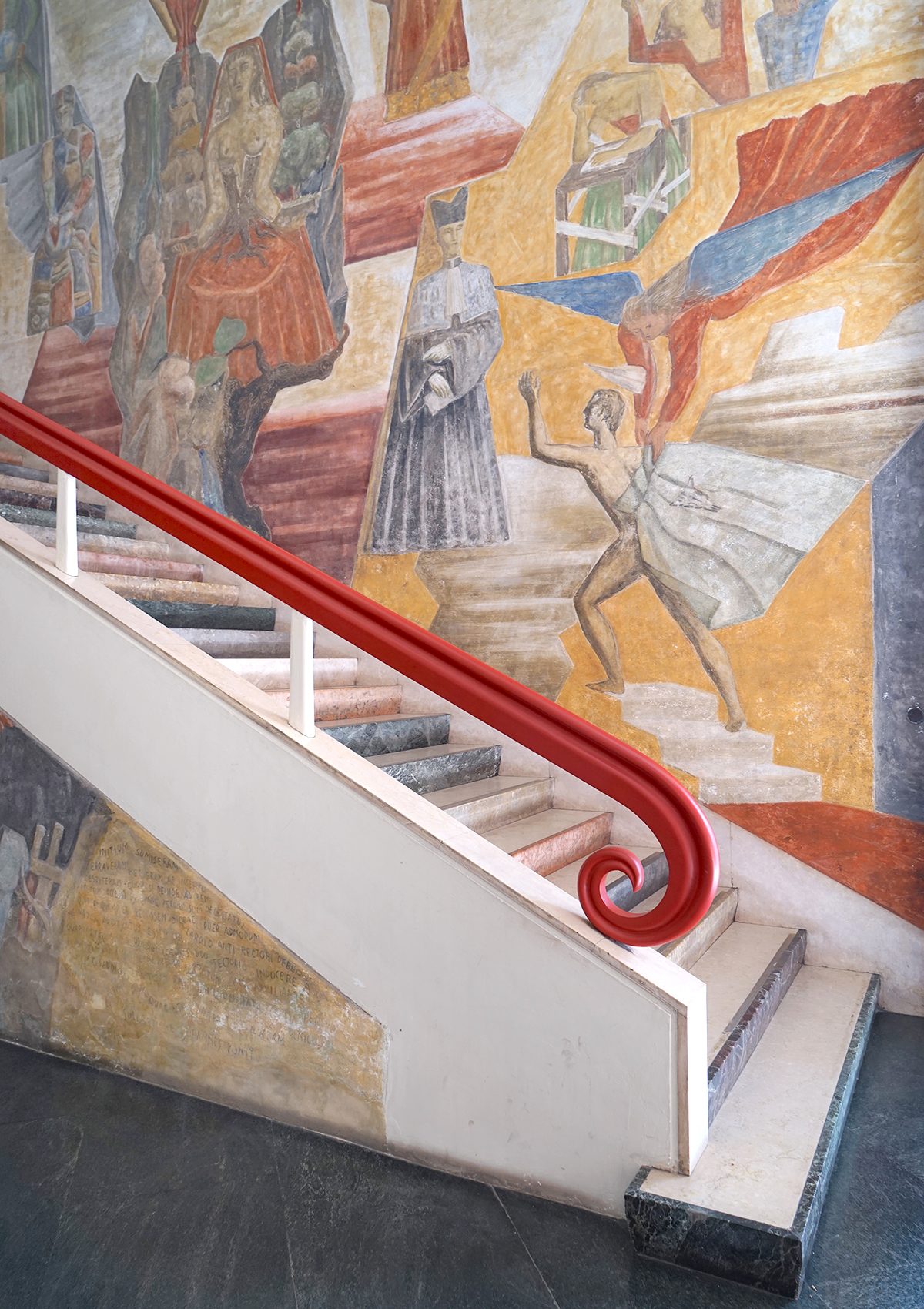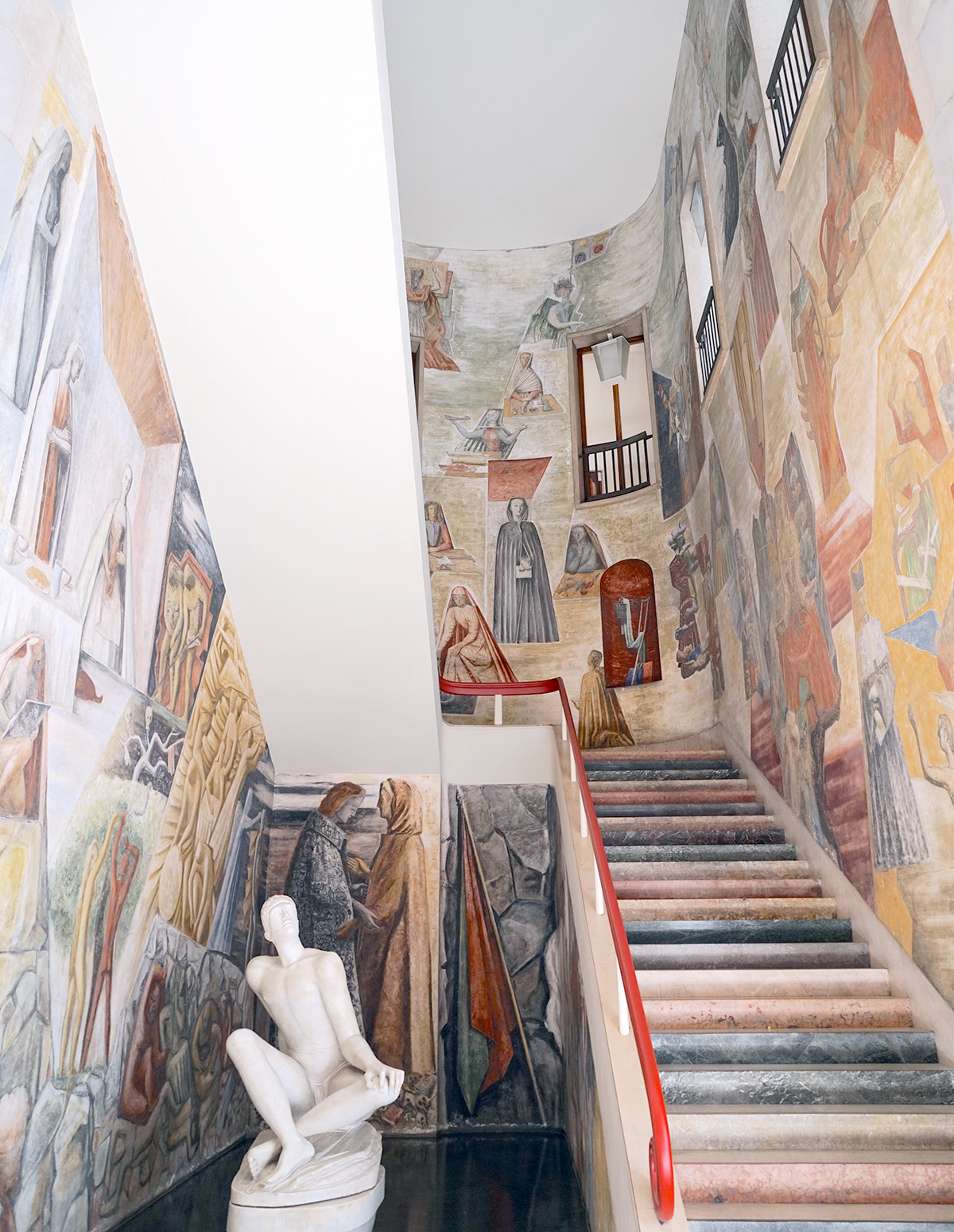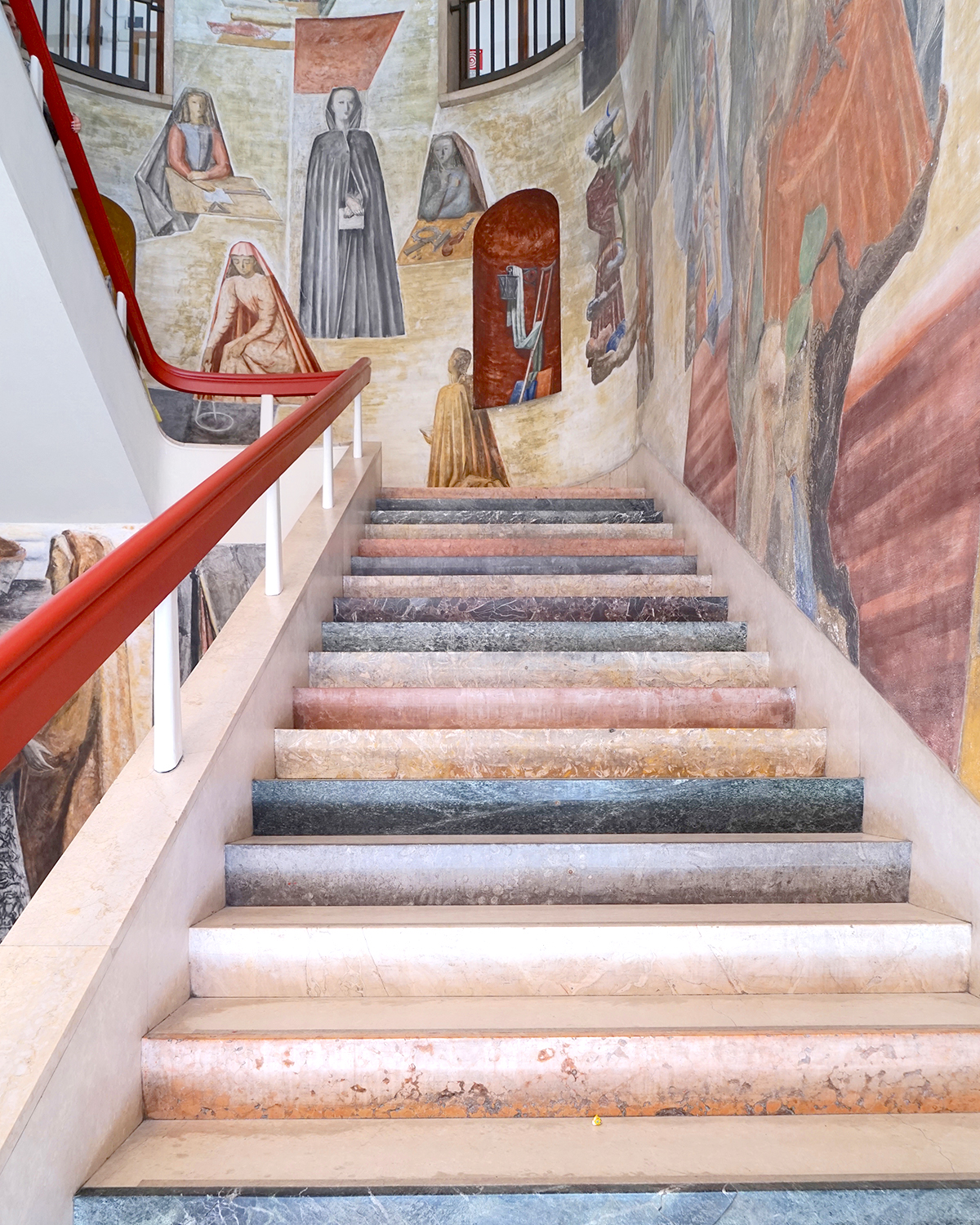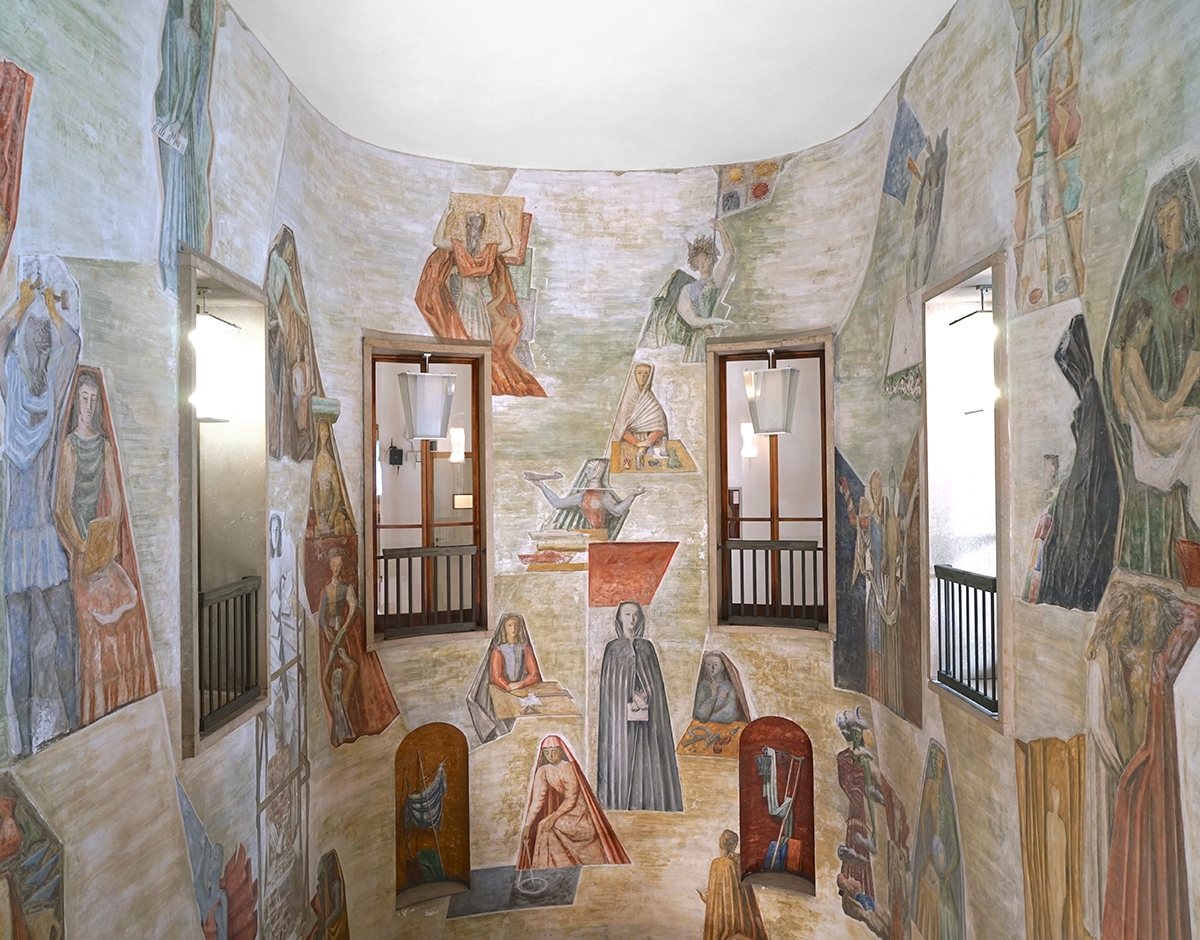 Ponti's signature joyful use of colors and forms is most visible in the offices of the rectorate. La Galleria del Rettorato, which leads to those offices, was decorated with historical frescoes by Piero Fornasetti and Fulvio Pendini, while Ponti himself furnished the light-green rooms of the rectorate behind. Striped terrazzo floors and custom-designed furniture with dynamic forms outfit the office and its adjacent meeting rooms. Lighting fixtures of all shapes and functions — designed together with Fontana Arte's art director at the time, Pietro Chiesa — are spread all around the interior. The distinctive decorative charm of these white lamps contrasts with all the colorful surfaces and frescoes.
Besides those rectorate offices, the most impressive space of the university is the Basilica. Supported by two rows of red stucco columns, the grandiose hall is decorated by large-scale frescoes by Pino Casarini that celebrate important moments from the university's history. Palazzo Bo also features other details by Ponti woven throughout its historical rooms, including La Sala di laurea di Medicina — with frescoes by Achille Funi — La Sala del caminetto, La Sala del Senato, and La Sala del Collegio. All of those rooms are open to public during the Palazzo's guided tours, which you can book here. ◆
ALL PHOTOS BY ADAM ŠTĚCH