09.20.22
See What 7 Top Vintage Dealers Found at This Year's Brimfield Flea Market
We've never been to the annual Brimfield antique show in Massachusetts, but we are very familiar with its lore: Dealers get to the mile-long flea market at 5AM, flashlights in hand, long before the public is allowed in, and often do this for 5 or 6 days in a row, because that's how crazy huge and treasure-filled the show is. Each evening after trudging around in the fields for hours, they convene to drink and gossip, before heading home at the end of the week with trucks full of objects bound for their galleries, Instagrams, and private clients. This year, after getting a personal peek at the Brimfield finds of Lorca Cohen, who co-founded The Window in Los Angeles — that's her epic haul in the photo above — we decided to reach out to a few other top dealers to see if we could show you the market through their eyes. Because god knows even if we did make it there ourselves next summer, we wouldn't be waking up at 4AM every day — we'll happily leave that to the professionals.
Avi Kovacevich is a design dealer and researcher with an inclination toward precocious forms in the furniture and decorative arts of the 20th century. As of 2021, his practice has expanded to include Catalog Sale, a new auction house in New York City with a focus on neoteric art and design programming. Catalog Sale represents the culmination of a decade of design exploration, and is a direct effort to create accessible, academically stimulating auctions for a new design crowd.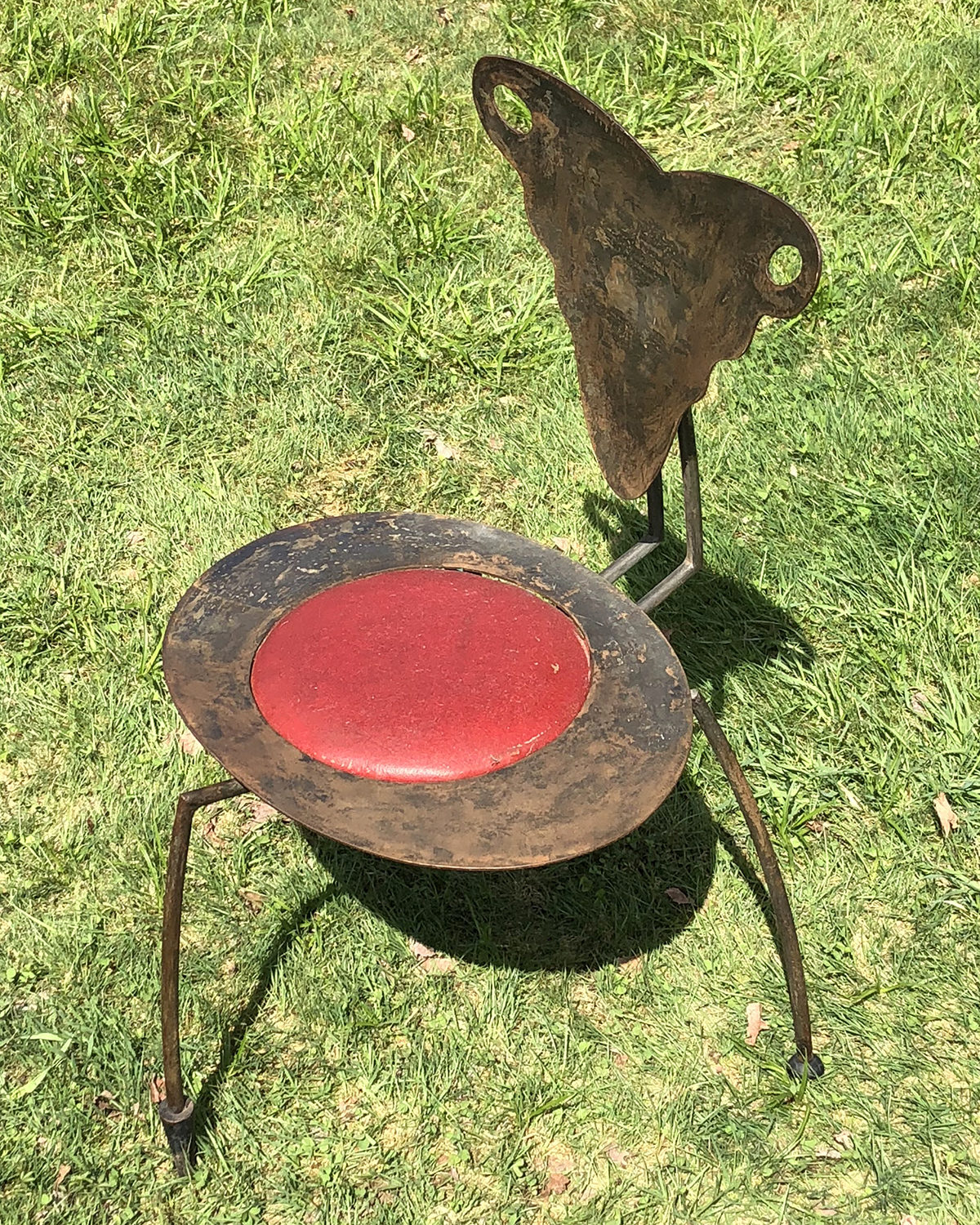 "French Mantis chair in steel and upholstery, c. 1980s. Just difficult to pass up a well executed zoomorphic piece of furniture (as they are so often a miss), as divisive a design as it may be. The oval-encompassed circle seat is what hooked me."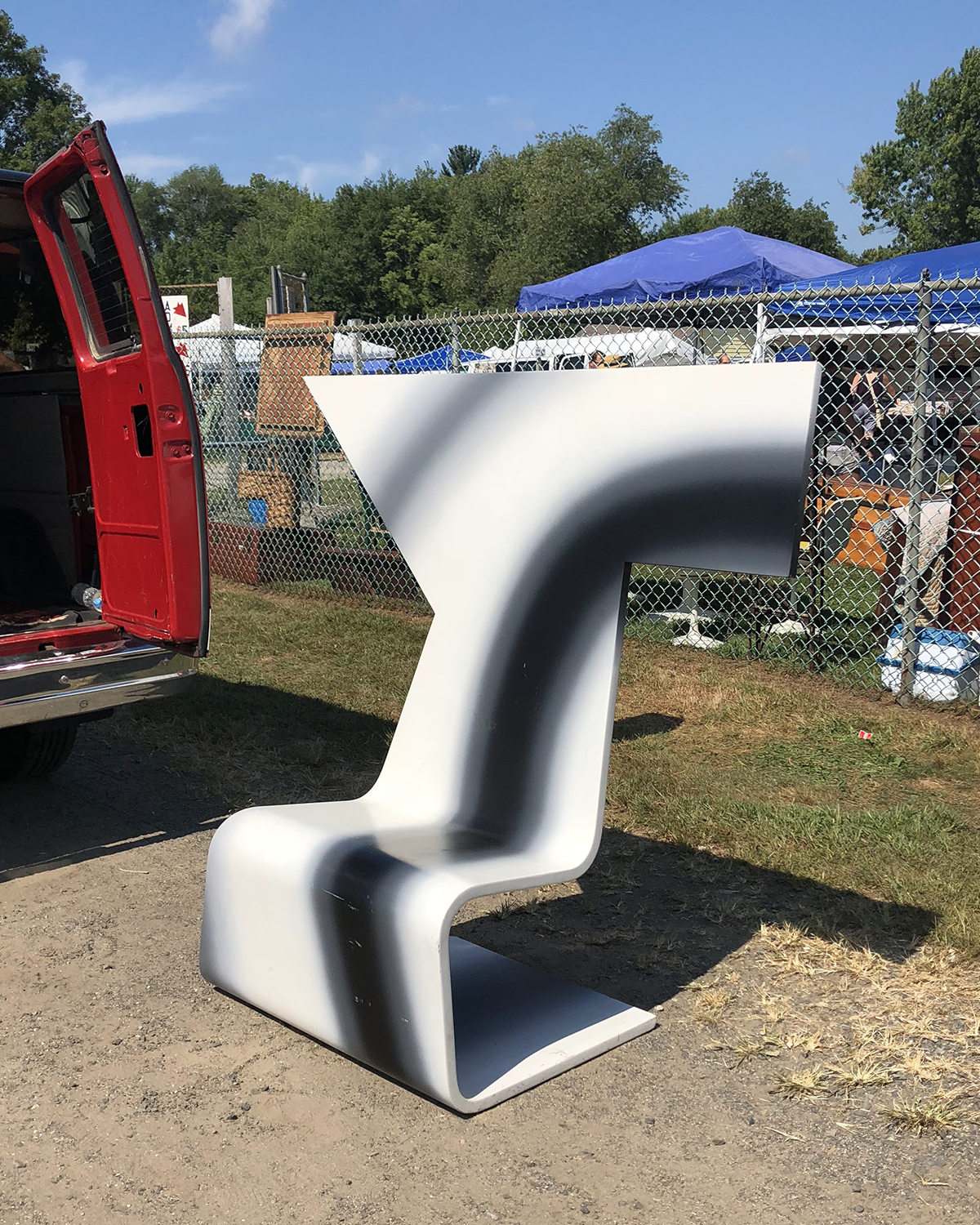 "An airbrushed plywood chair by Alan Siegel, 1989. This would have been part of two other interconnecting chairs, all cut from the same sheet before being bent. I see this as perfectly of its date of creation."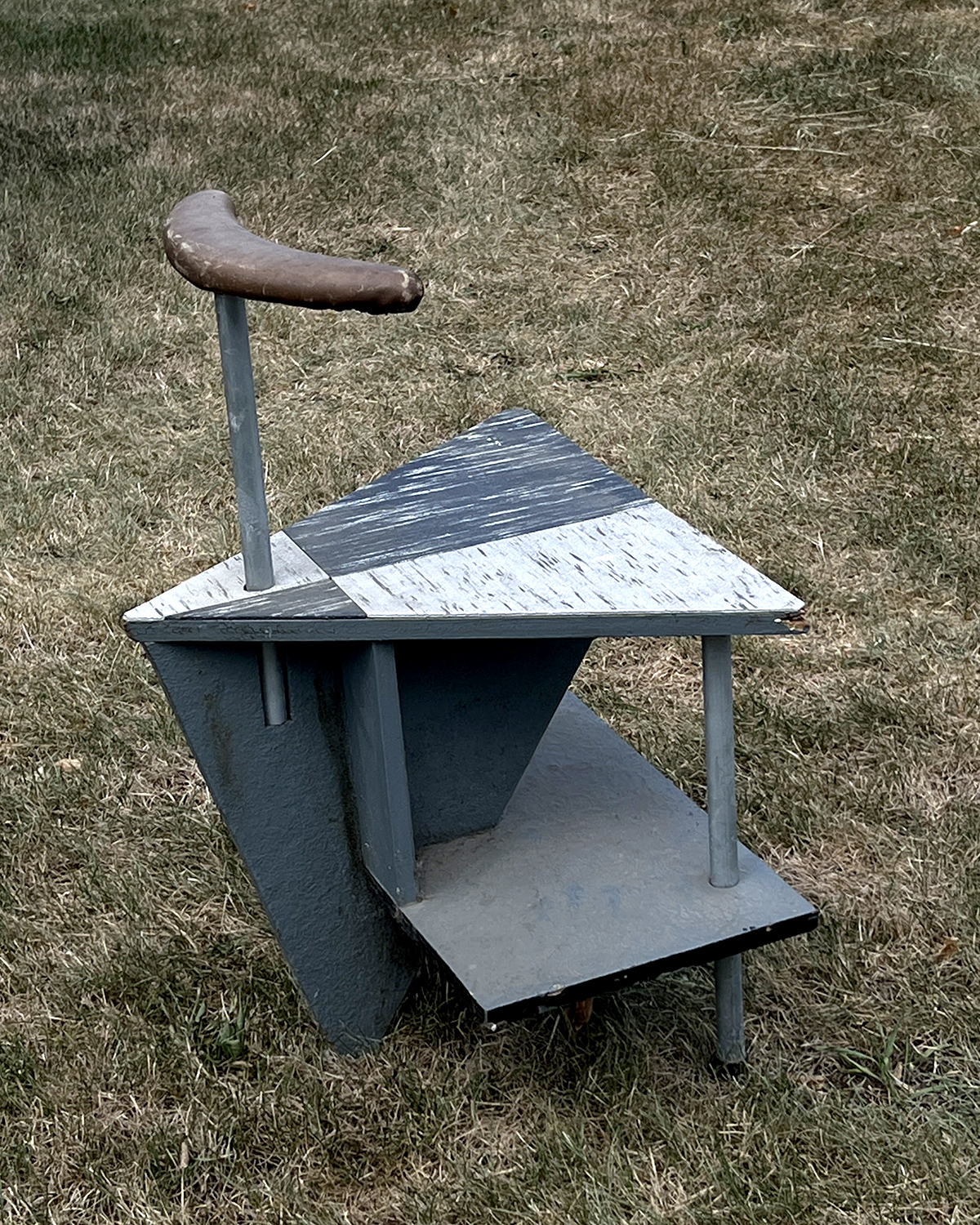 "A plywood chair made at home by a part-time architect and full-time florist, c. 1971. The variety of historical design references and unexpected material uses here just puts it over the top (maybe slightly too far) for me."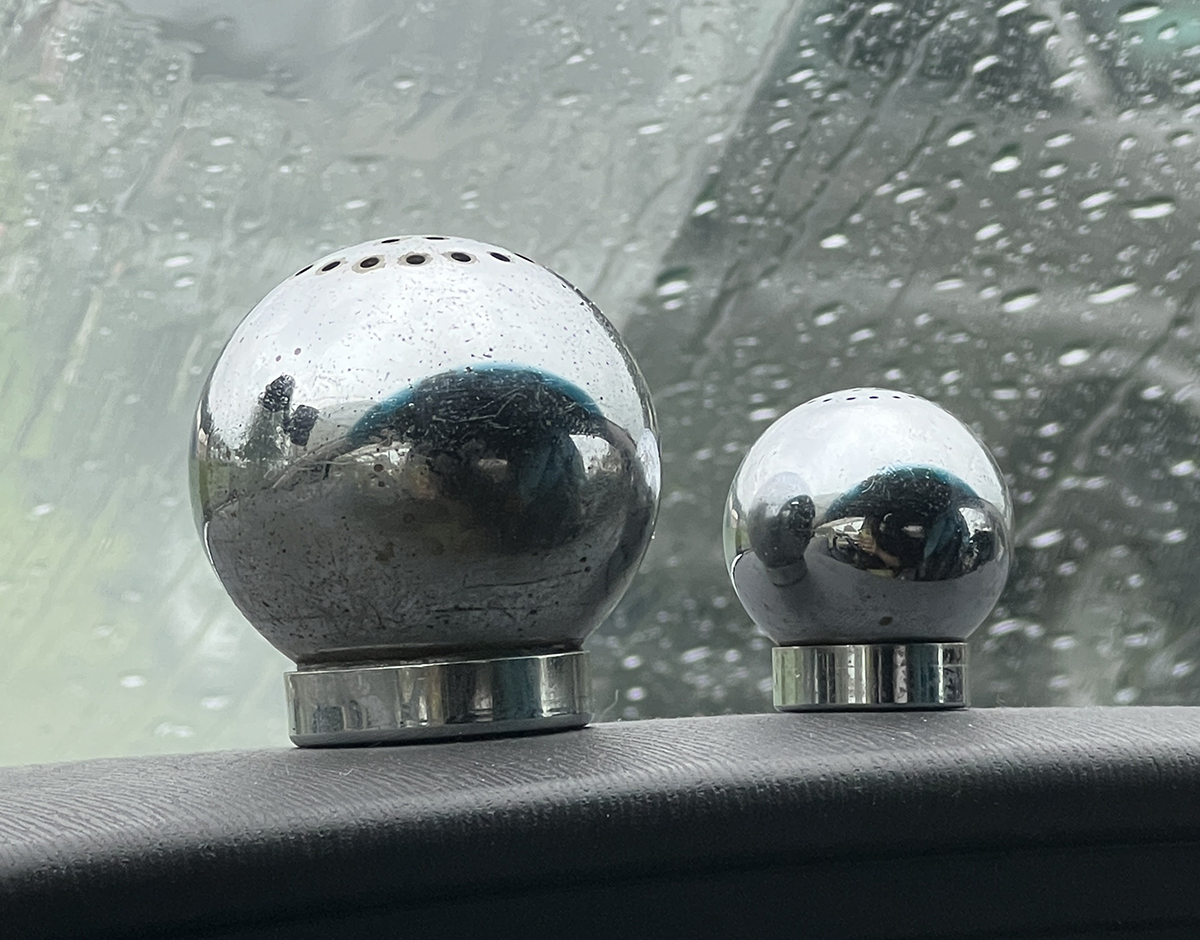 "Russel Wright salt and pepper shakers for Chase, c. 1930. I think the simple geometry and clear size hierarchy is what makes these stand out in the wilderness of S&P shakers."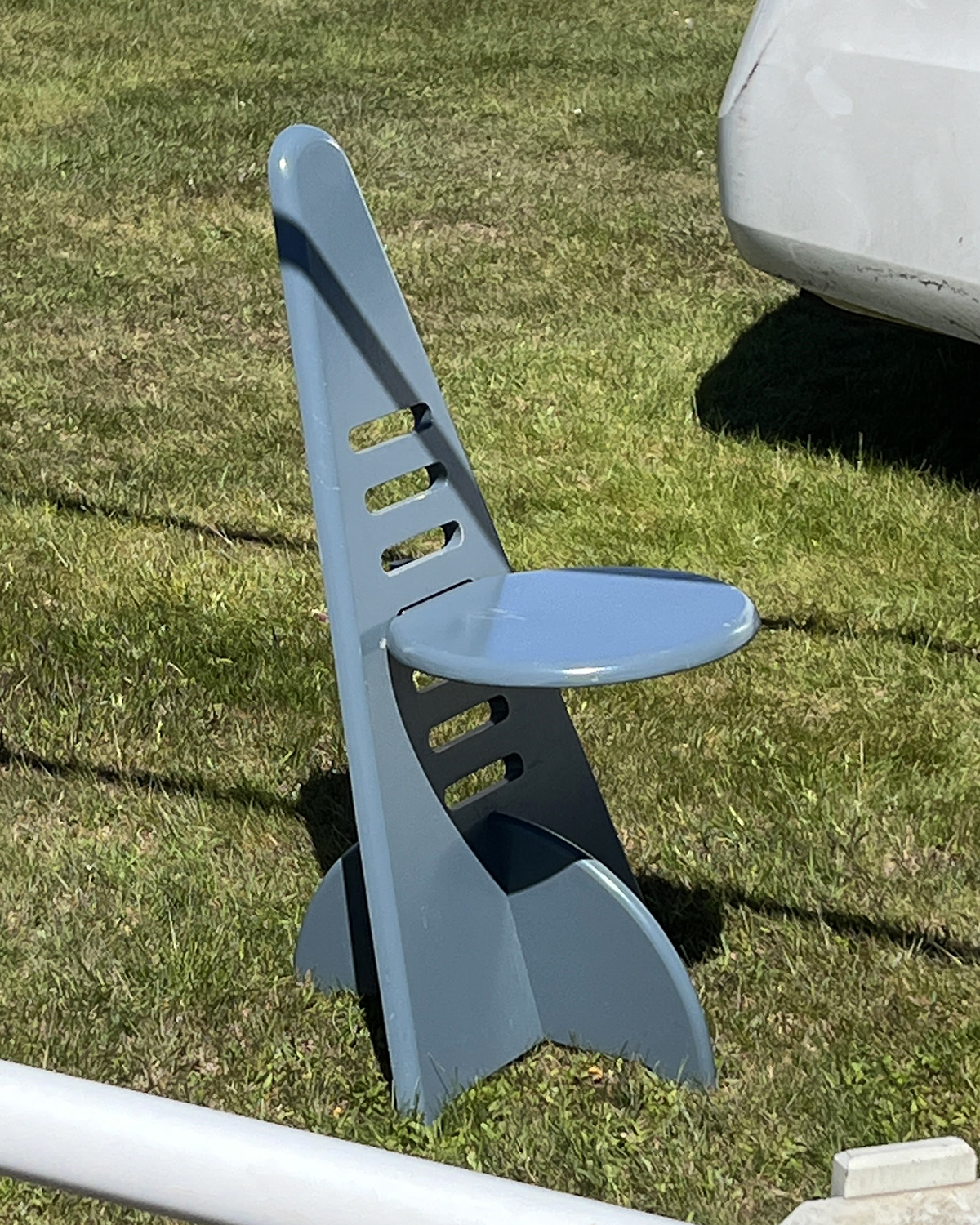 "A Lundi-Sit adjustable chair by Gijs Boelaars for Lundia in paint and plywood, 1970s. This is a great, and maybe semi-undersung chair, but at the very least a great entry point into what is really an early-20th century set of Dutch forms repurposed for the '70s."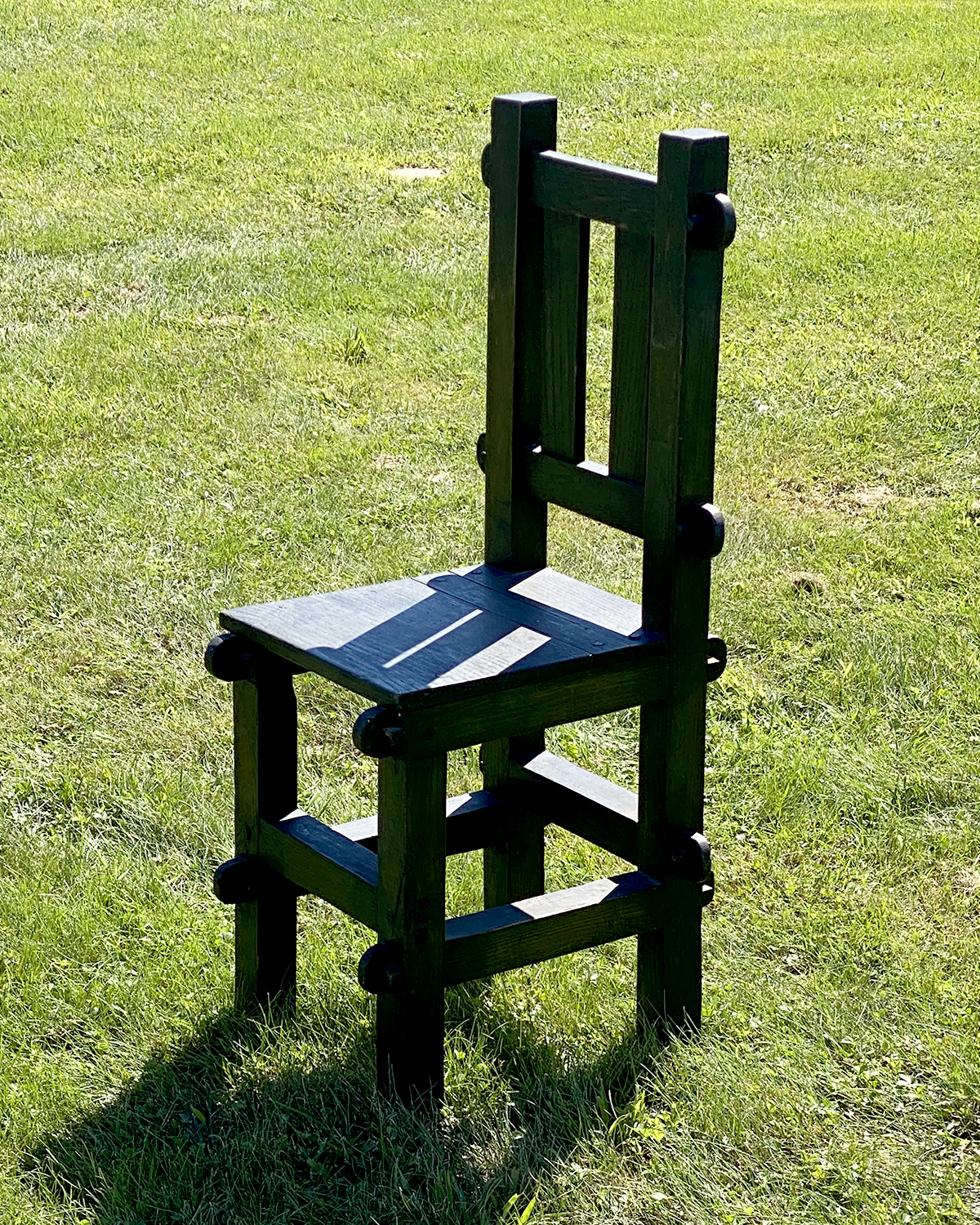 "An anonyous Arts & Crafts chair in a green stain, signed illegibly by the artist in pencil, and dated 1913. For me, this one is all about the nexus of the color, the date, and the through-tenon count — it's a lot (14)."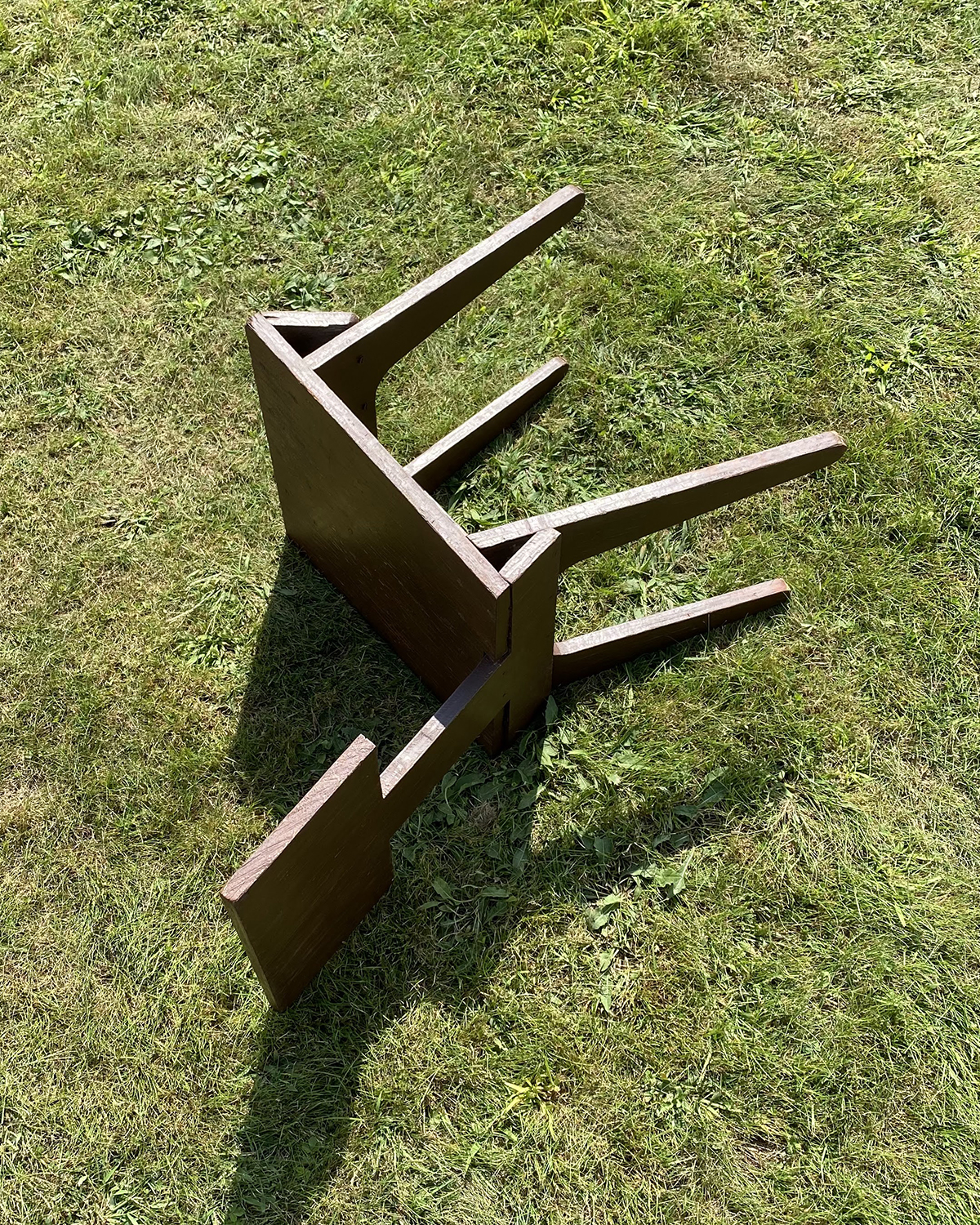 "'Chair-in-a-Box' designed by Nathan Lerner as a student, c. 1940. One of the best things to come out of the Product Design Workshop at the New Bauhaus in Chicago. It represents a seminal moment just prior to post-war plywood ingenuity in American design."
Carefully Picked is a vintage furniture shop based in Chicago, founded in 2018 by now husband-and-wife duo, David Barsoum and Niky Sampedro. You can shop their collection on Instagram, online, or in person by appointment.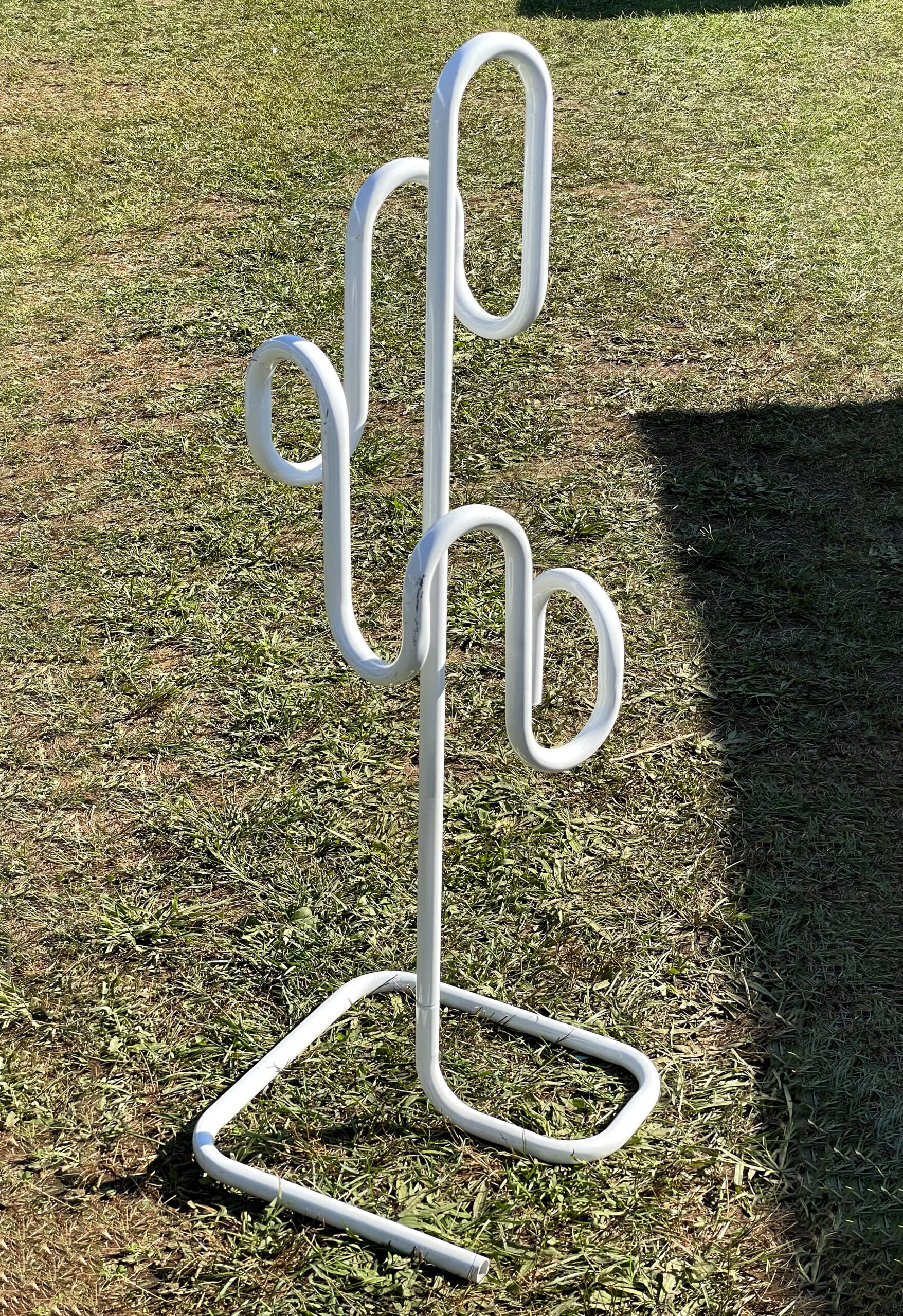 "One of my first finds this year was this tubular steel coat/hat rack. Tubular steel can be made into some interesting shapes, as demonstrated here."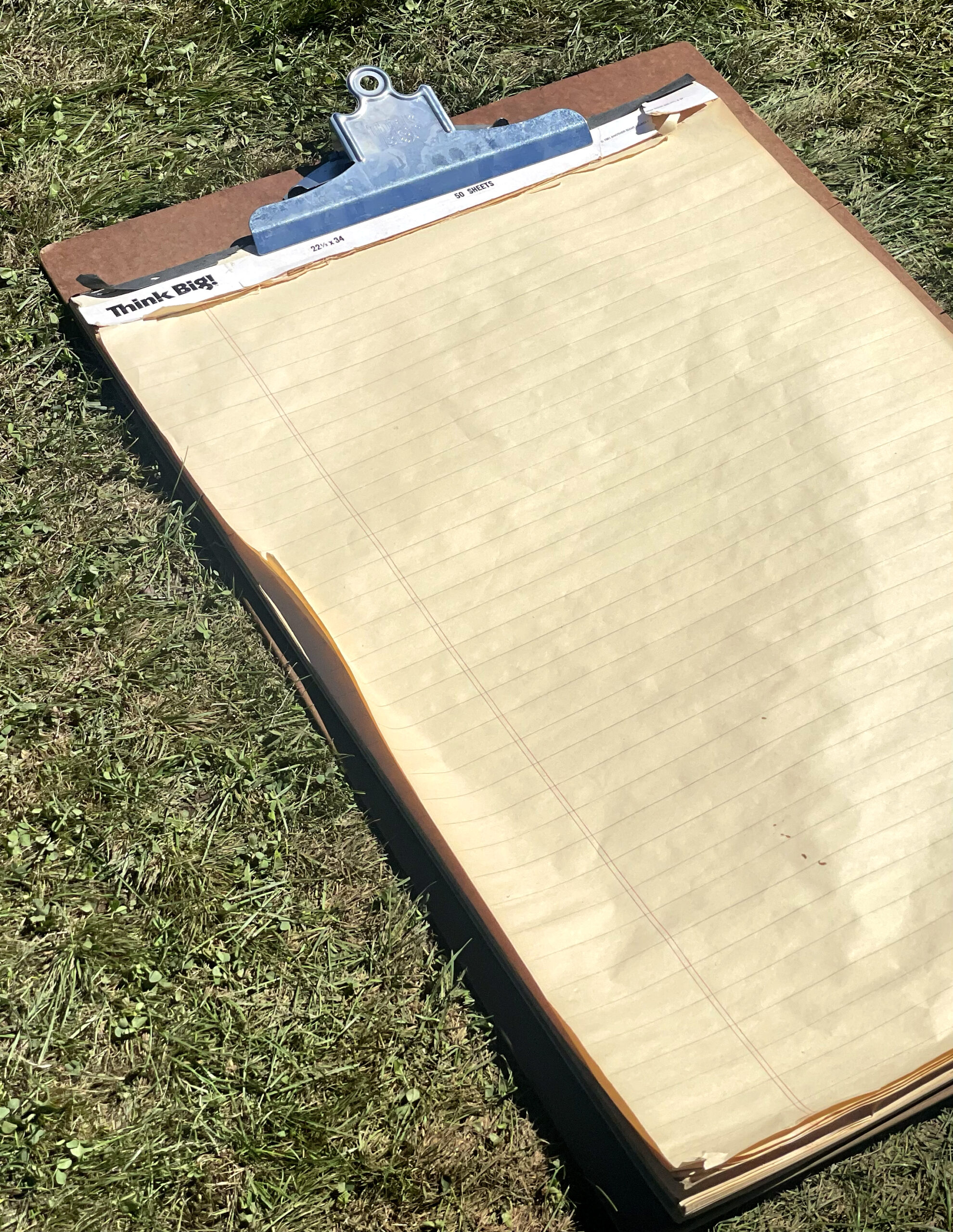 "Think Big! NYC clipboard and notepad. We love a good oversized item. These larger-than-life sculptures provide a fun, surreal aesthetic for the home."
Founded by Nora Oneil and Jordy Murray, Friends of Form is a New York based interior design studio specializing in 20th-century collectibles.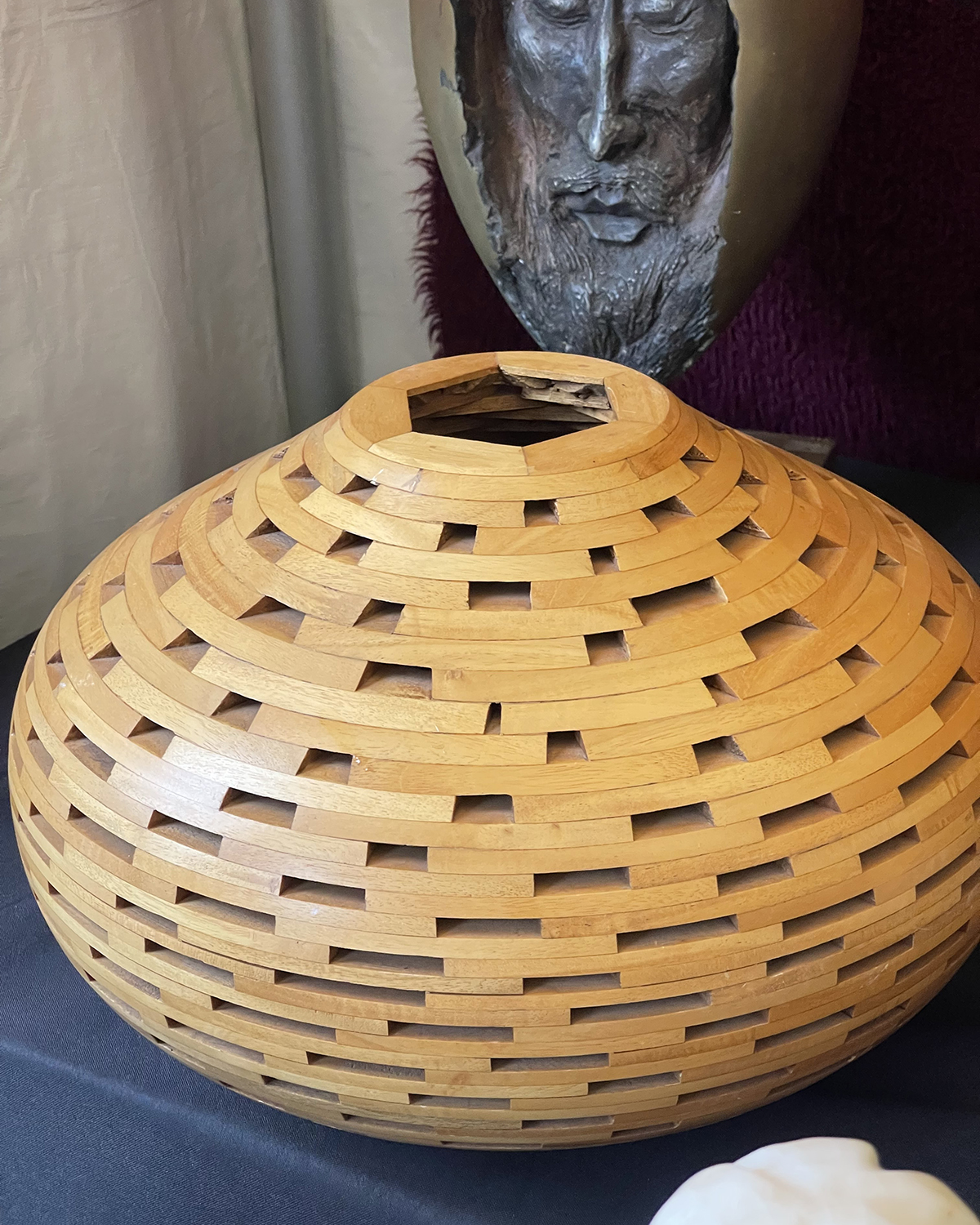 "The one that got away! We were obsessed with this tessellated wooden vase. Very regretful we didn't scoop it up."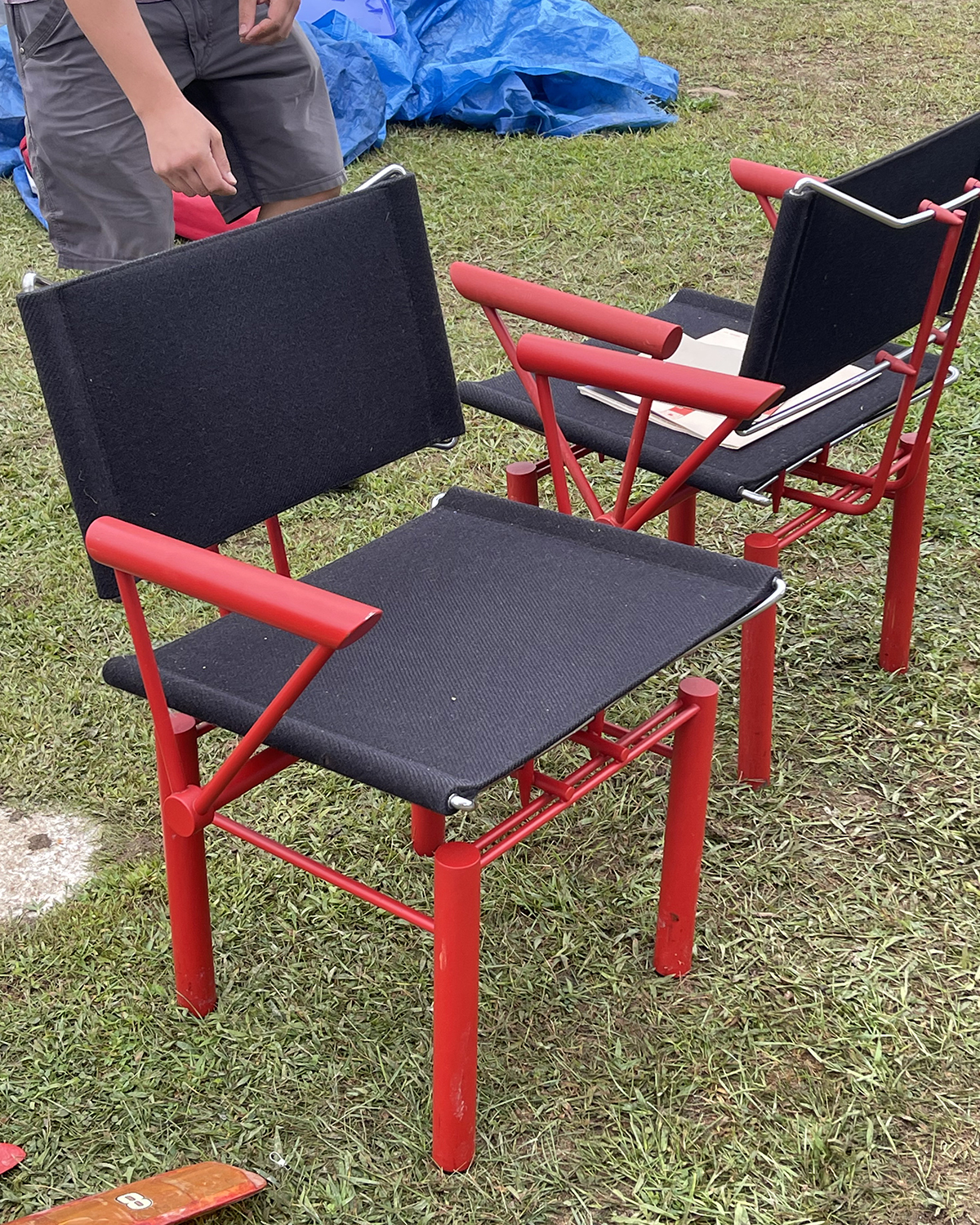 "This pair of chairs is a little more post modern than our usual style but they were so cute, we had to document."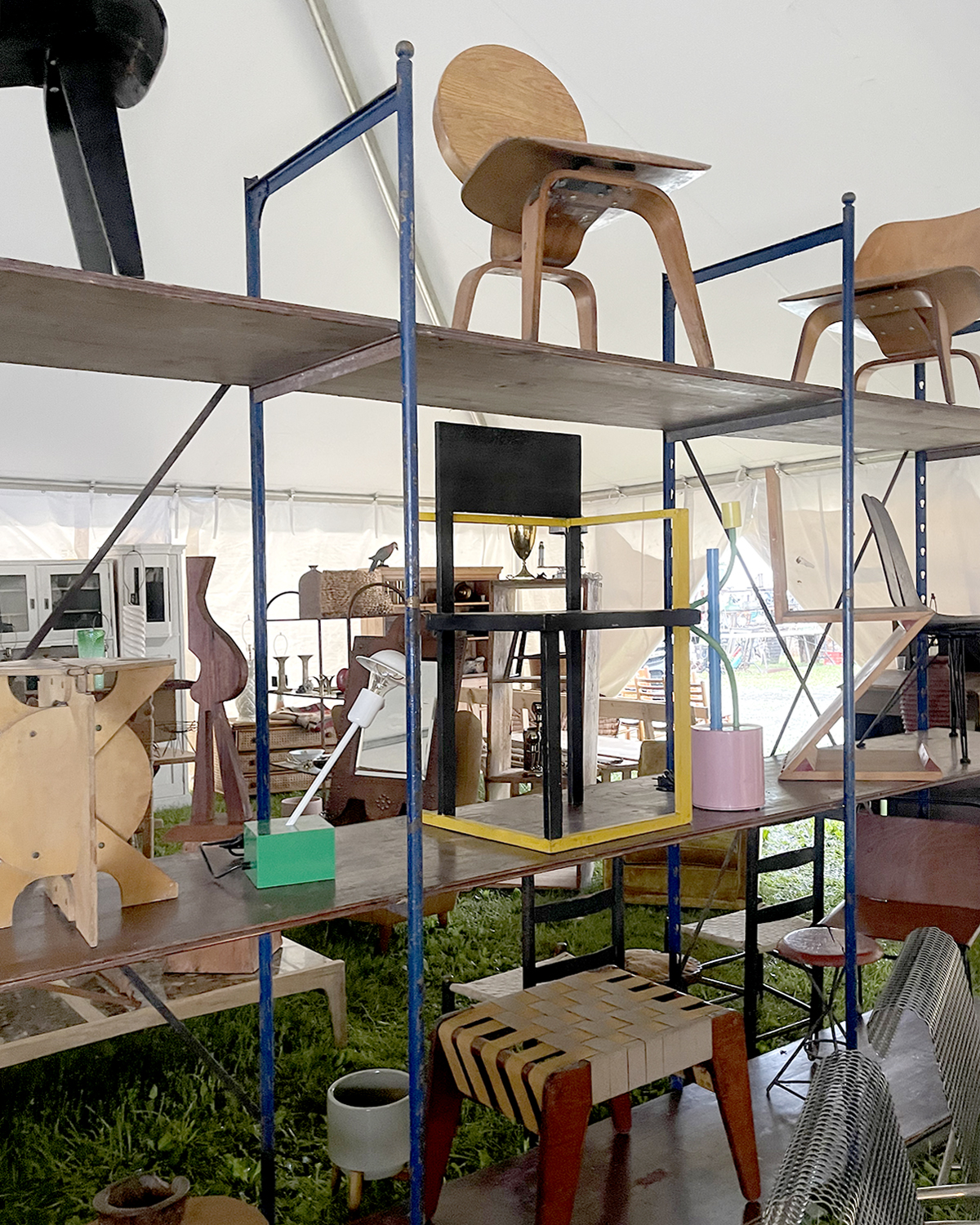 "Our very favorite dealer's booth."
"Shiro Kuramata Sing Sing Chairs. We've coveted these for so long and had never seen them in person. It was a holy experience."
Pasture Antiques offers a constant, carfeul, and storied collection of things both current and ancient. Located in Hillsdale, NY, and selling at Brimfield Flea Market in MA and Round Top Antique Fair in TX.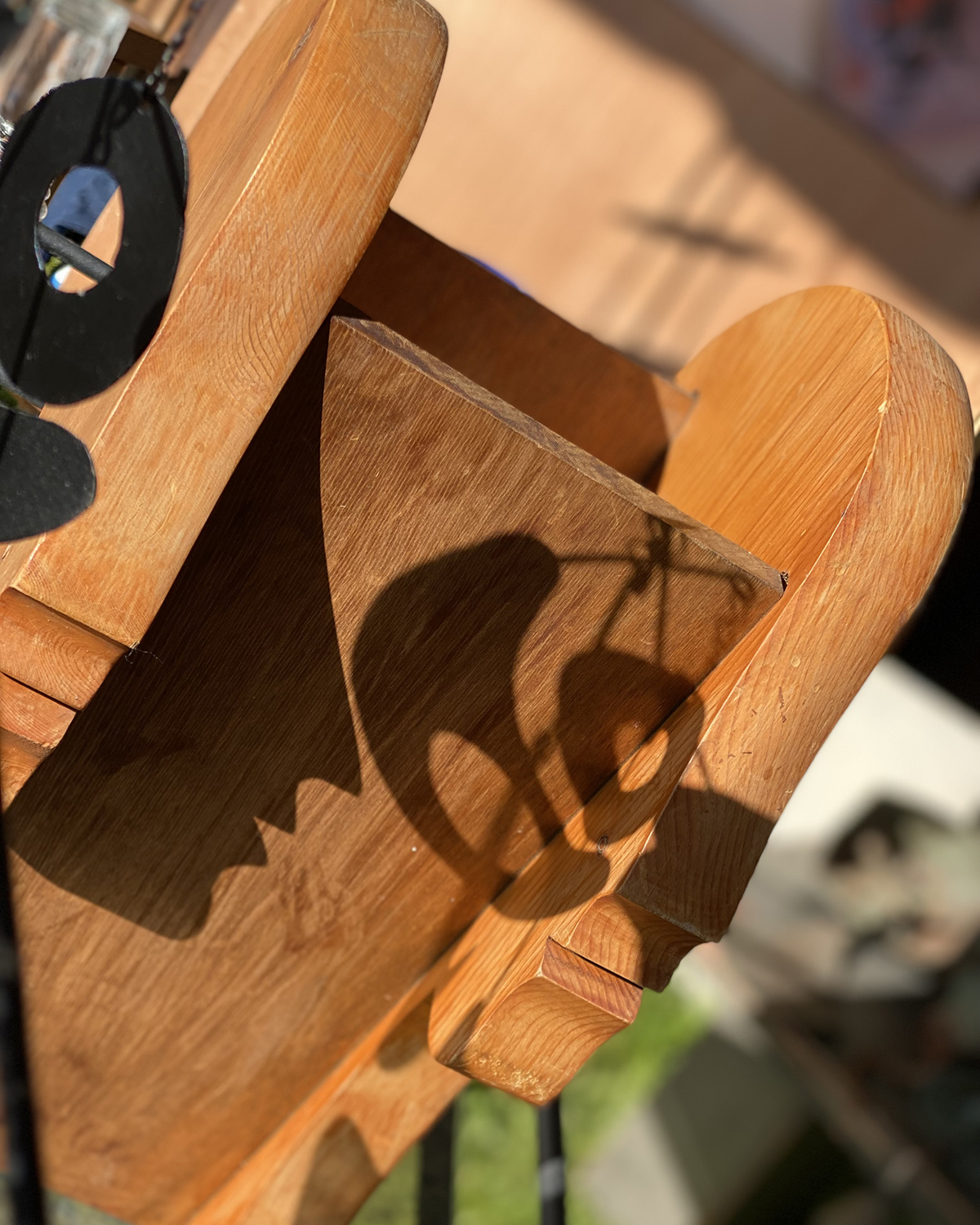 "Modernist wooden vessel attributed to Nicola L. Simplistic human form."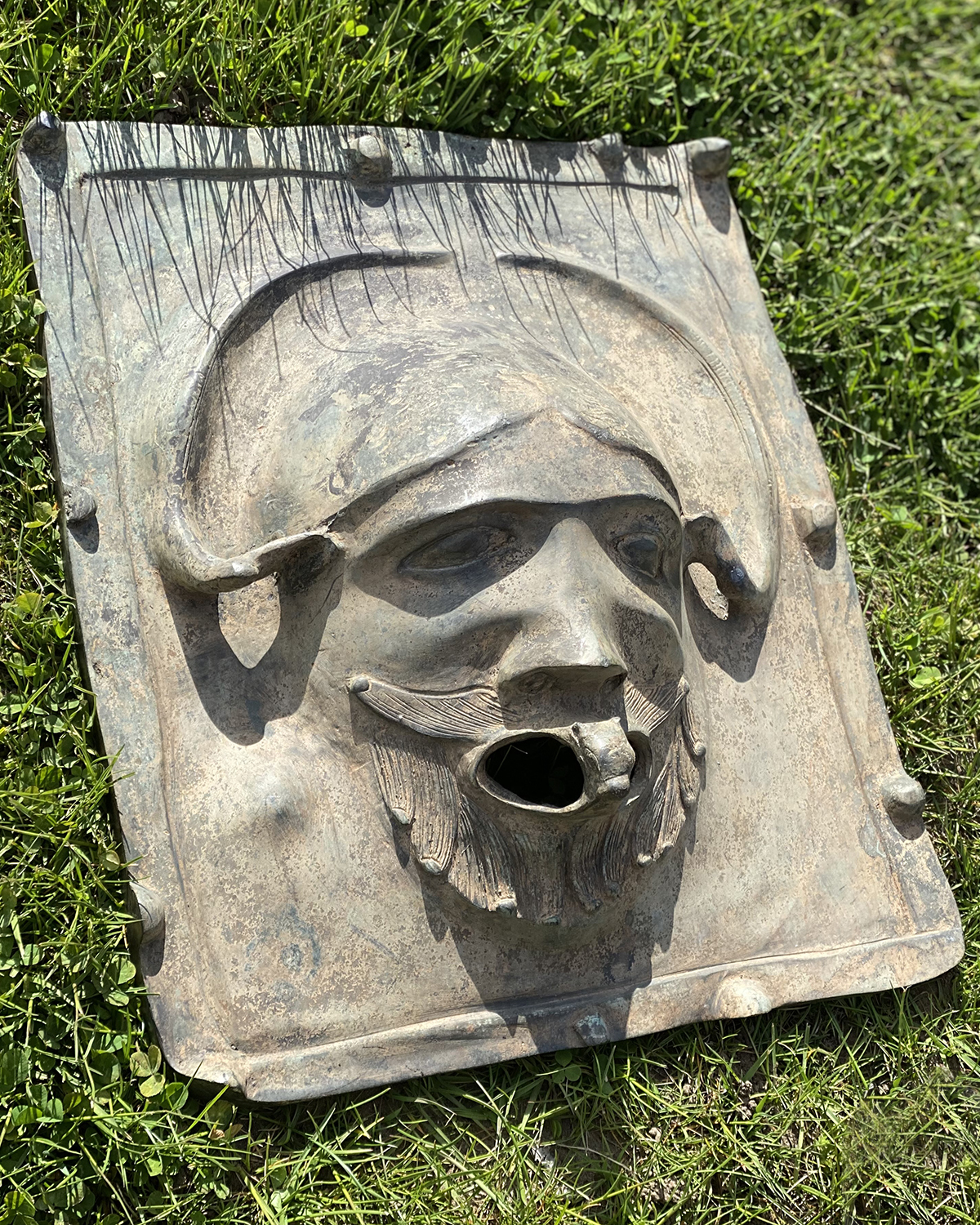 "Austrian bronze fountain head depicting a Satyr. It dates to about 1890. I love that this sat on a wall across an ocean spitting water for an unknown number of years. Then due to war or some other reason was demolished, only to find its way to me in 2022."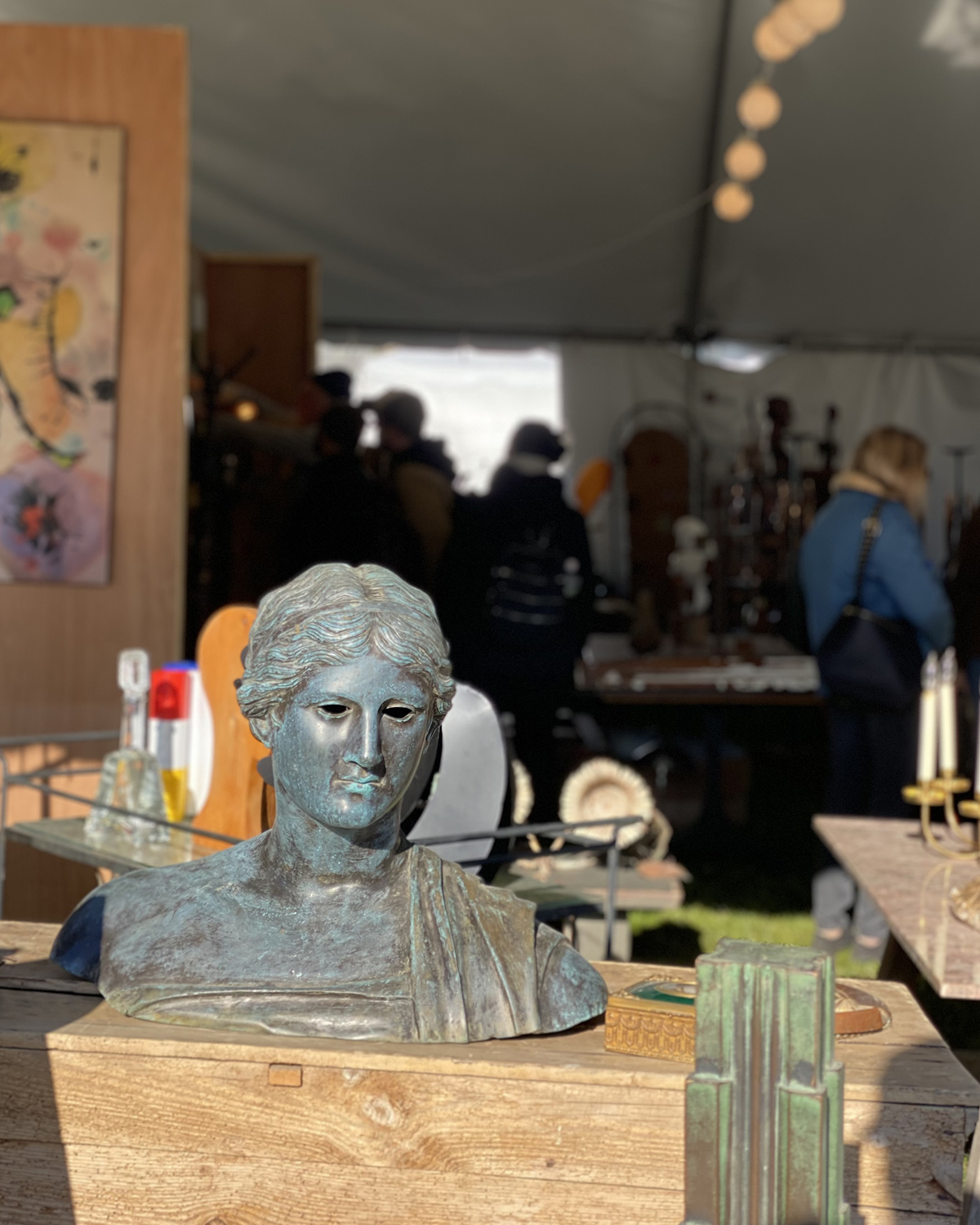 "Grand tour–era bronze statue. Larger than life."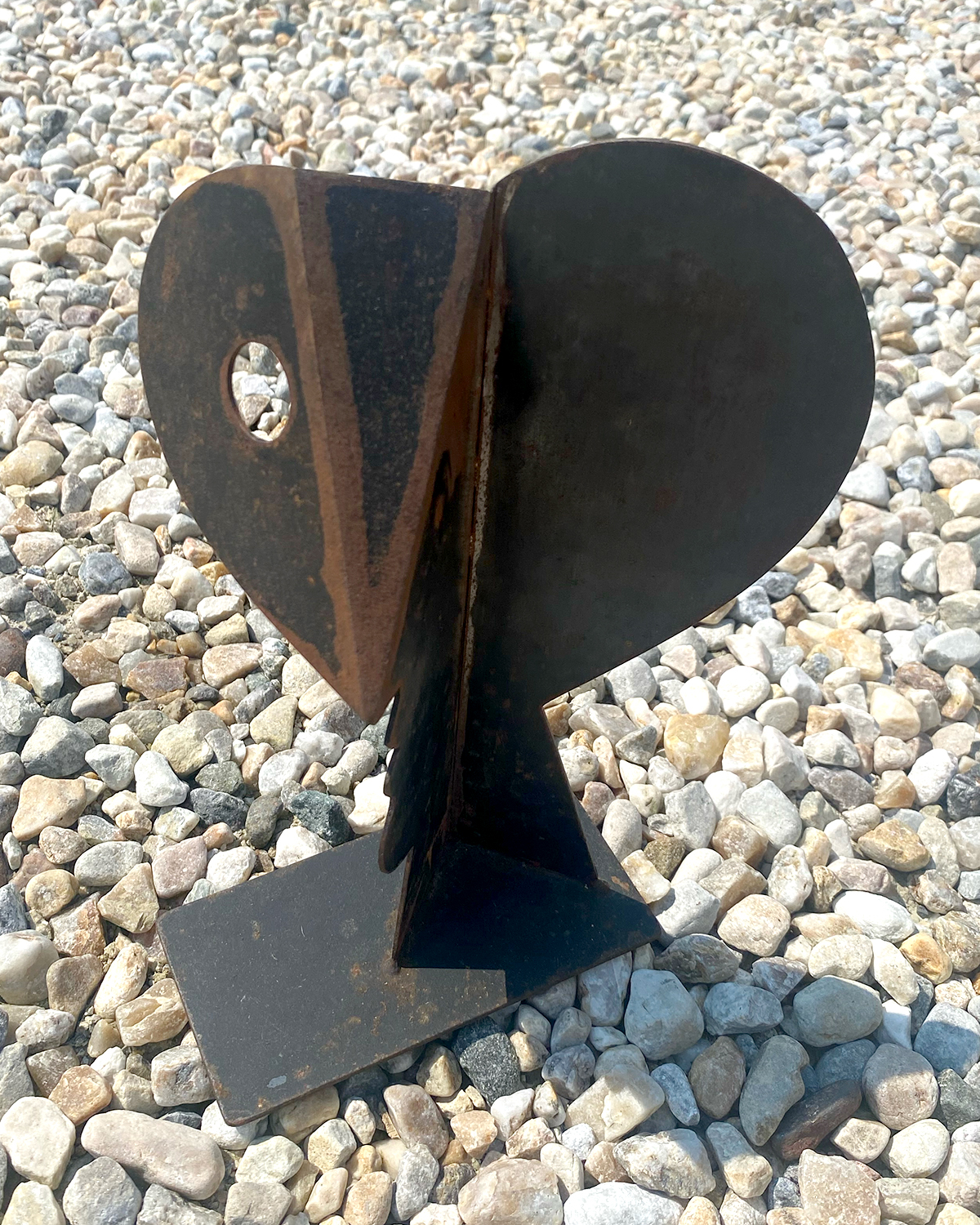 "This small Picasso-ish metal sculpture only existed in my possession for maybe an hour or so."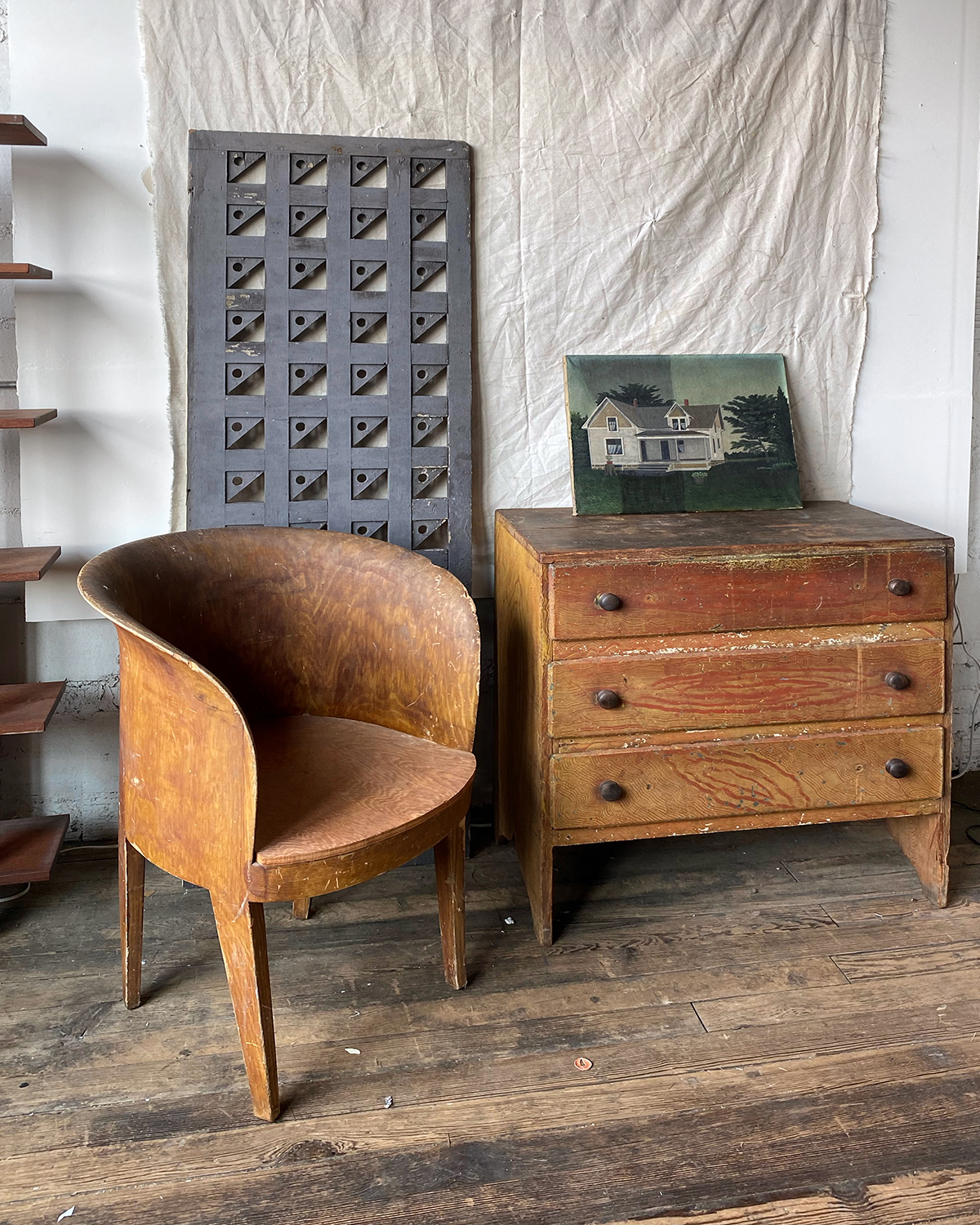 "I loved this 19th-century dresser with red and mustard grain paint. Very primitive, but beautiful, and will work nicely with more modern items. In the photo is another favorite item, a modernist trellis panel. Very nice patterning and paint."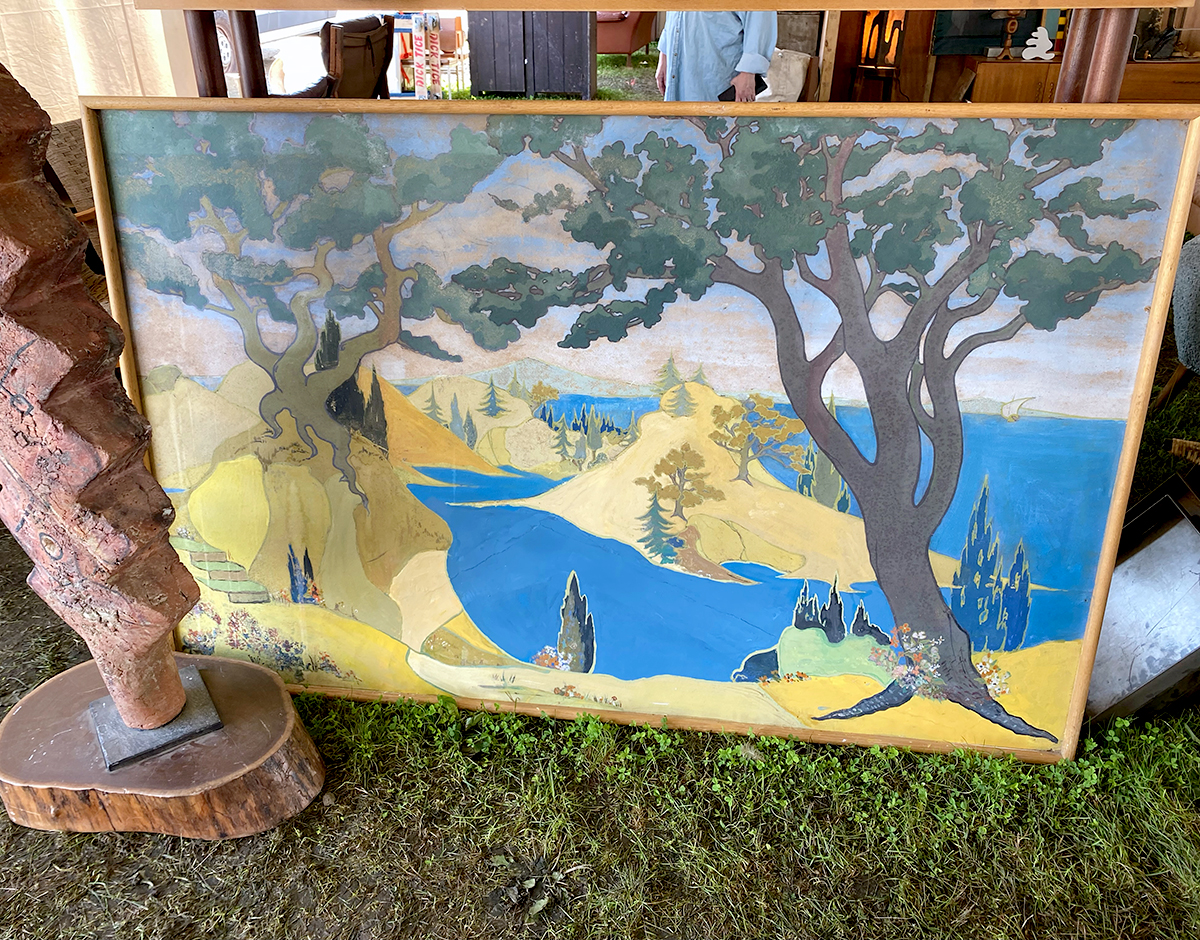 "My very favorite find at Brimfield came on Friday morning at J&J. It was the first item I saw while racing onto the field, and it stopped me in my tracks: A large-scale (roughly 5' x 4') Art Deco period landscape from Maine artist Roger Deering, dated 1926. I also only owned this one for about an hour, after which I sold it quickly to a favorite buyer…"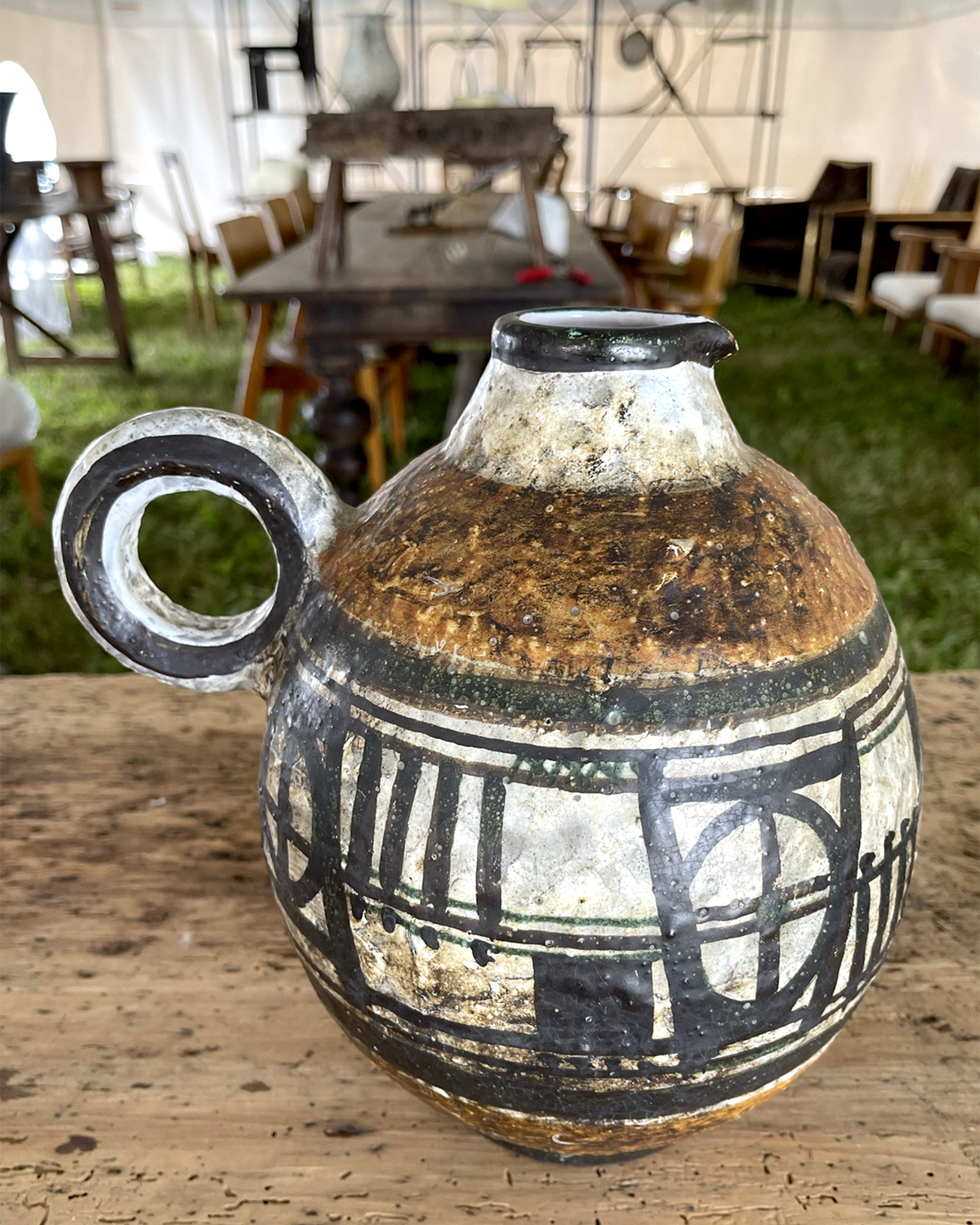 "1950s graphic French studio pottery. I loved the large circular handle and the hand-painted abstract design on the body."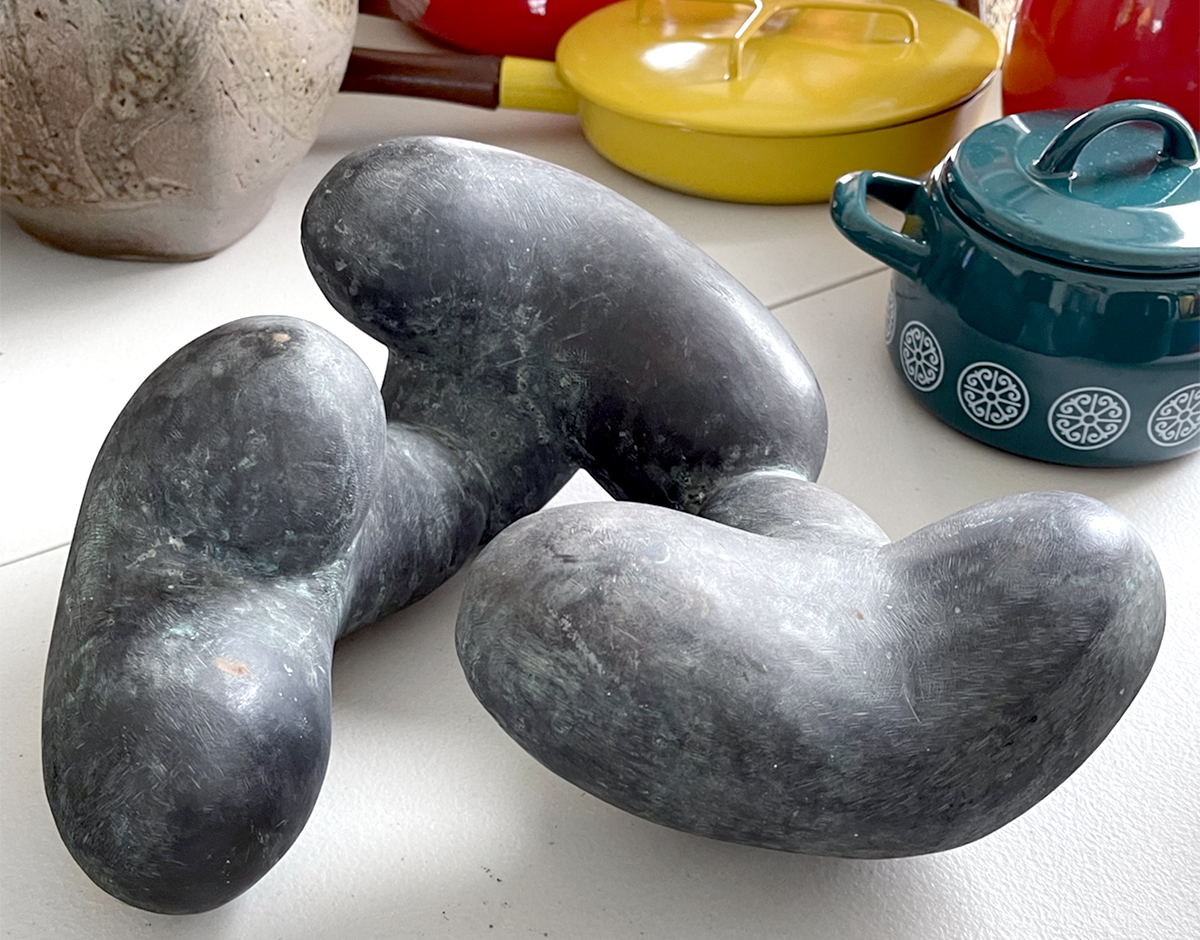 "Abstract biomorphic bronze sculpture, artist unknown. A dealer brought this out of his private collection on my last day of the show, and it was my all time favorite find at Brimfield."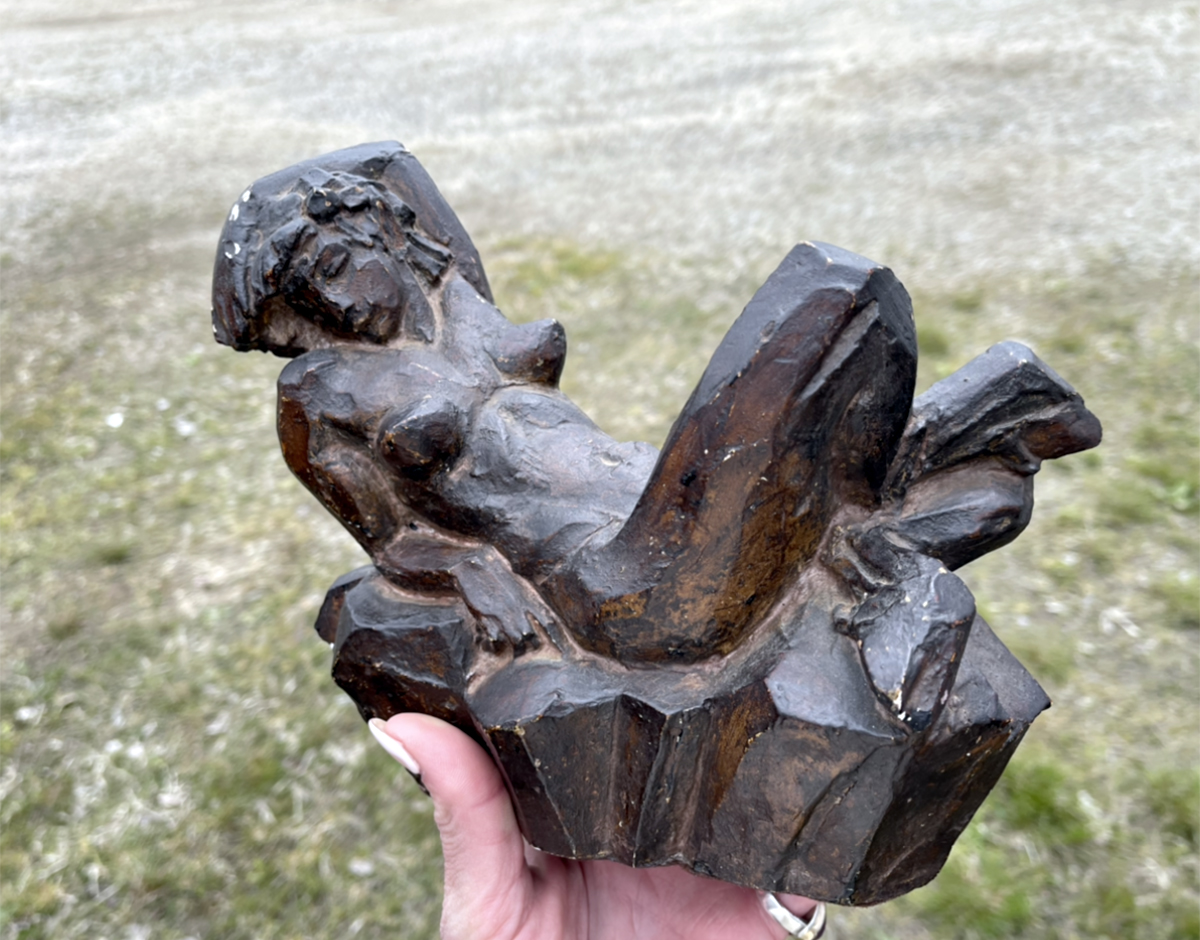 "French plaster faun or satyr sculpture. When I first found this I thought it was just a reclining nude. Then as I examined further I saw that her lower legs were actually that of a horse/goat. Instantly made her that much cooler. Will be available for sale at the Fall Marburger in Round Top, TX."
Greg Wooten and Lorca Cohen founded The Window — a Los Angeles vintage furniture and object gallery specializing in unusual finds — in 2010.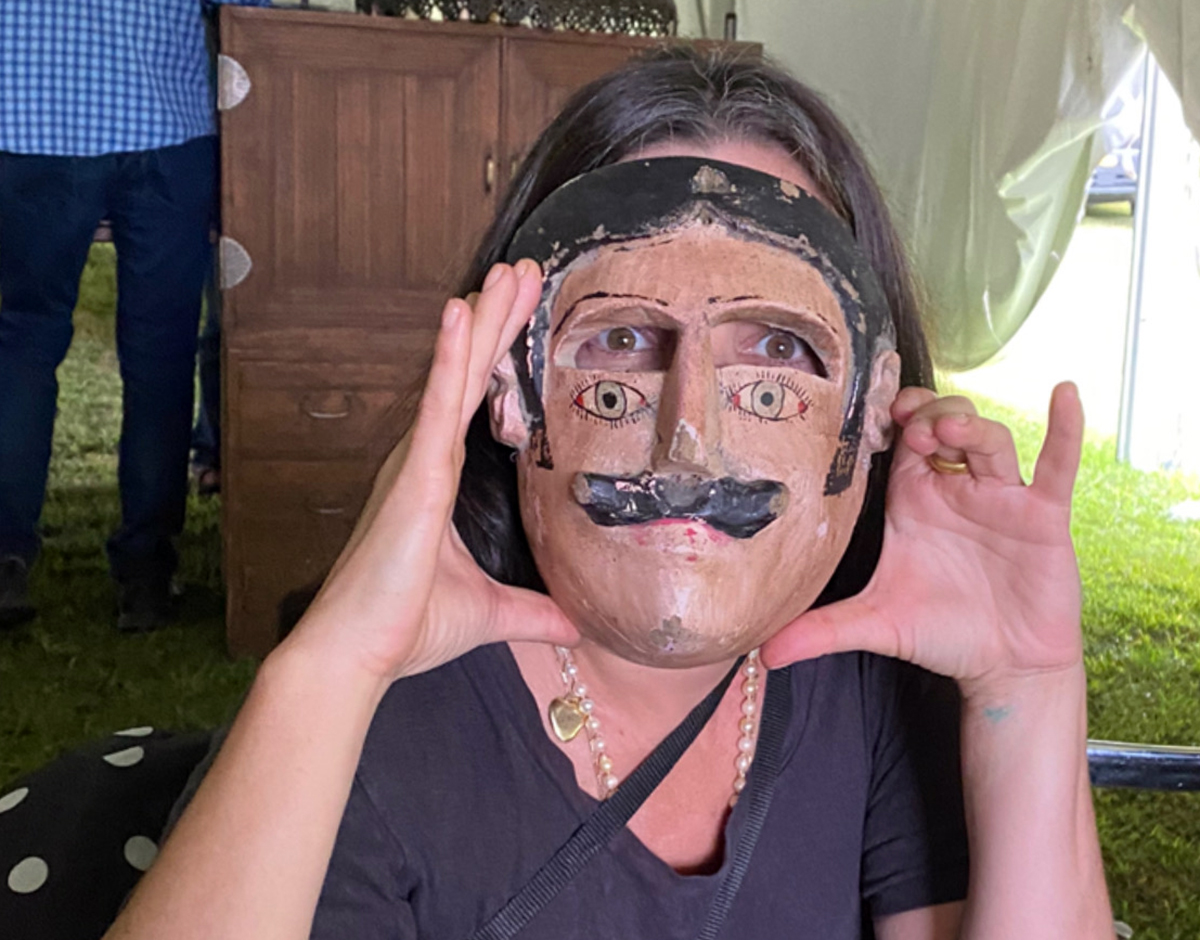 "Wearing a mask I didn't buy."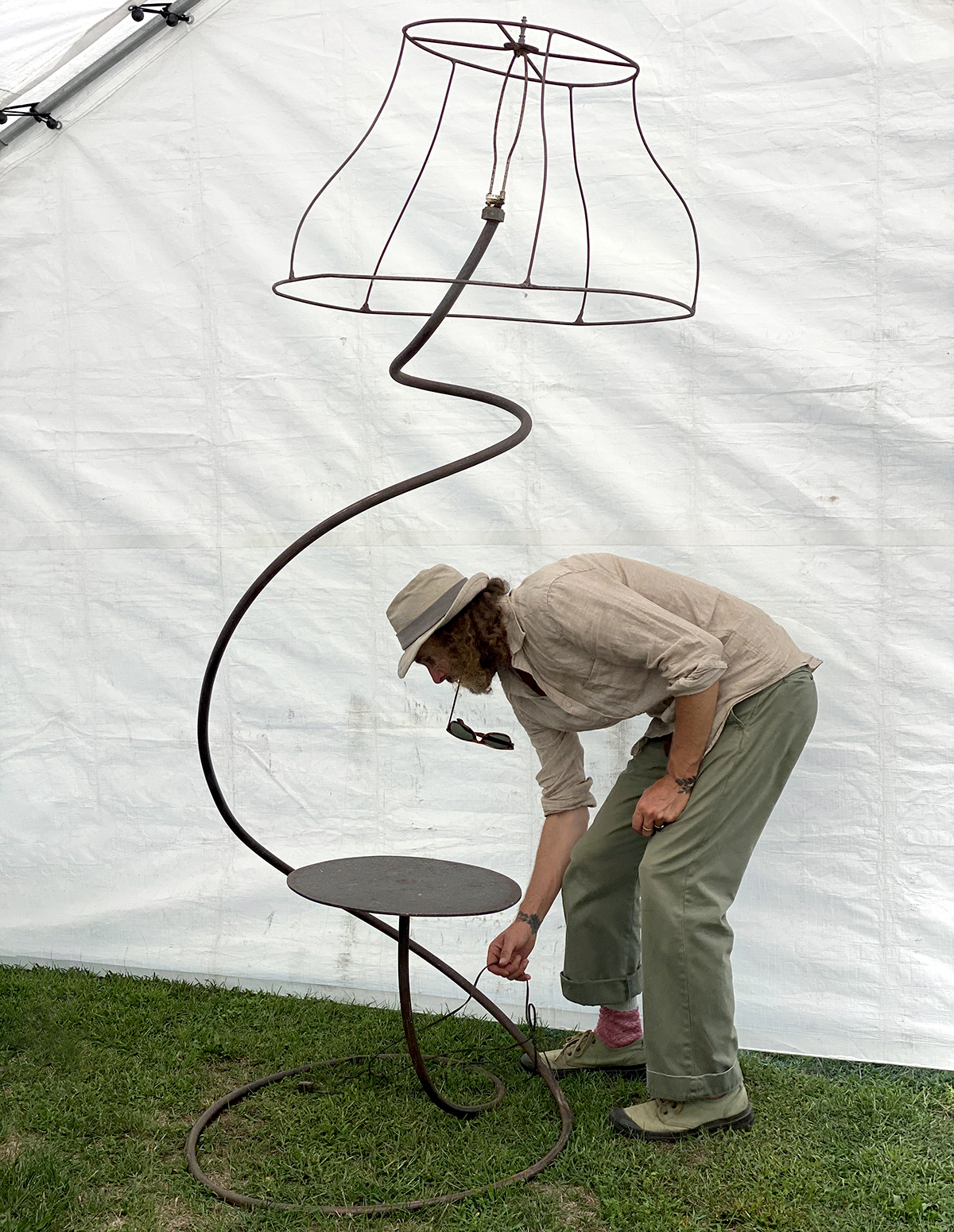 "Luke and the magical lamp."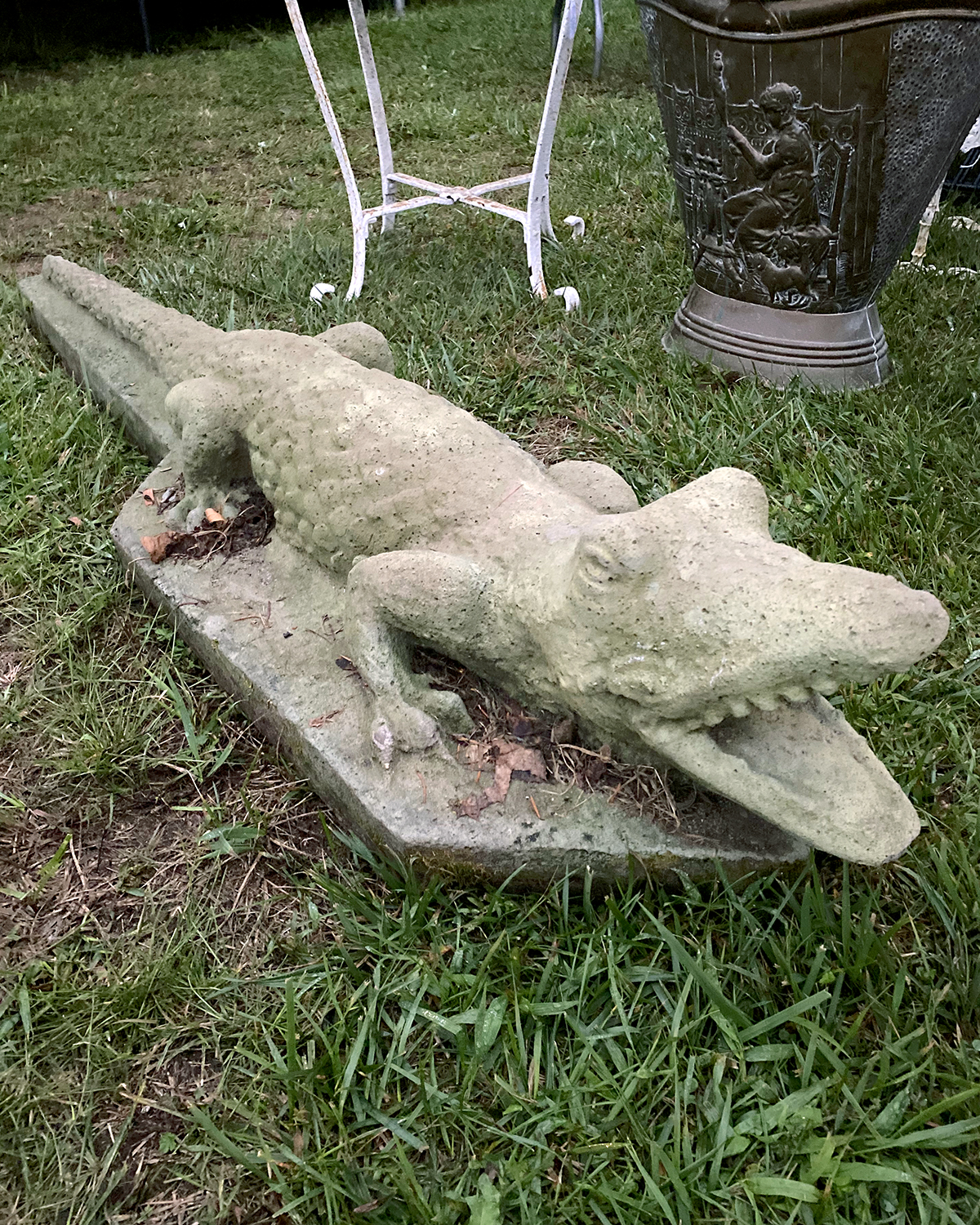 "A concrete and rebar crocodile."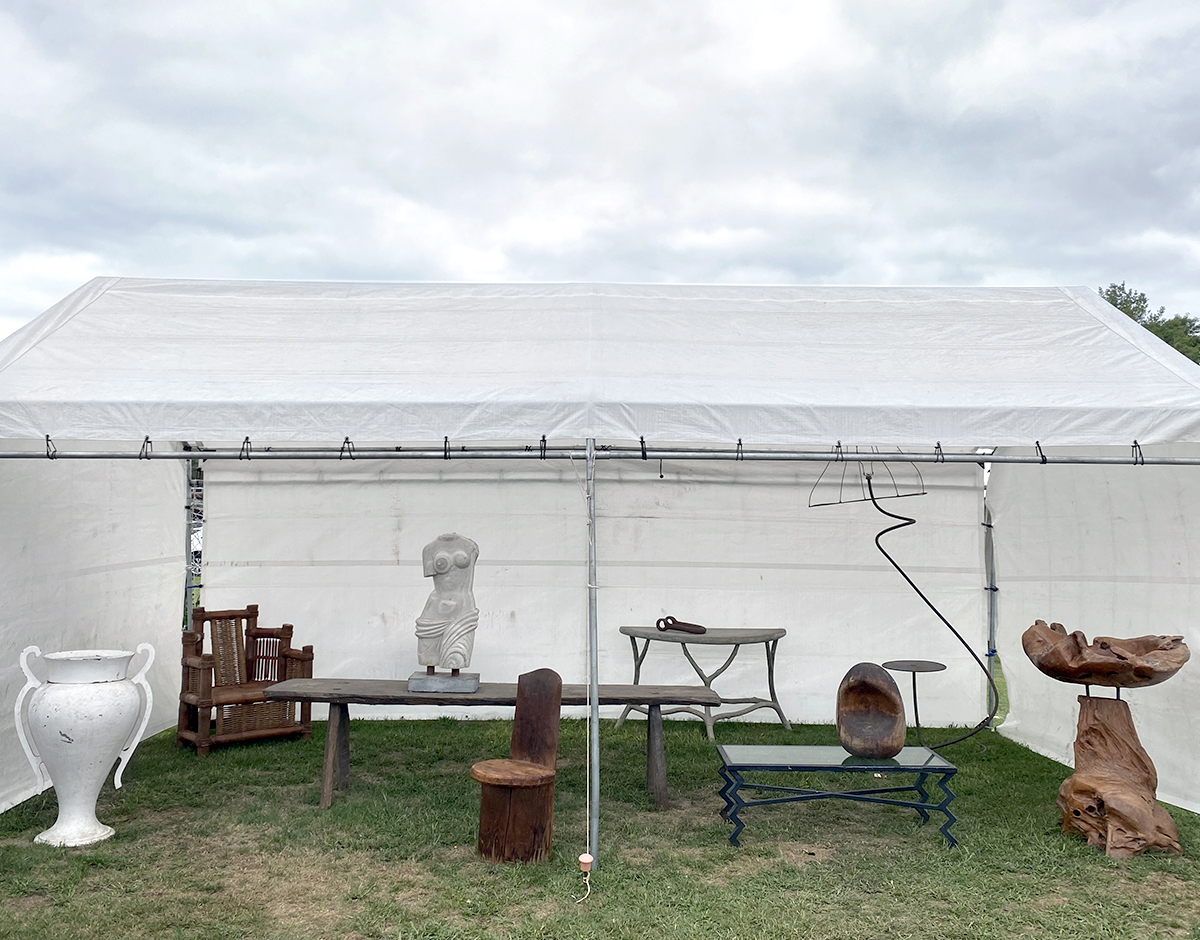 "A group shot of the pieces we came home with."