09.25.22
Week of September 19, 2022
A weekly Saturday recap to share with you our favorite links, discoveries, exhibitions, and more from the past seven days. This week: a reunion for NYC's Design Art movement, a yellow Nordic design store in a former bunker, and some pretty funky closet handles. 
Discoveries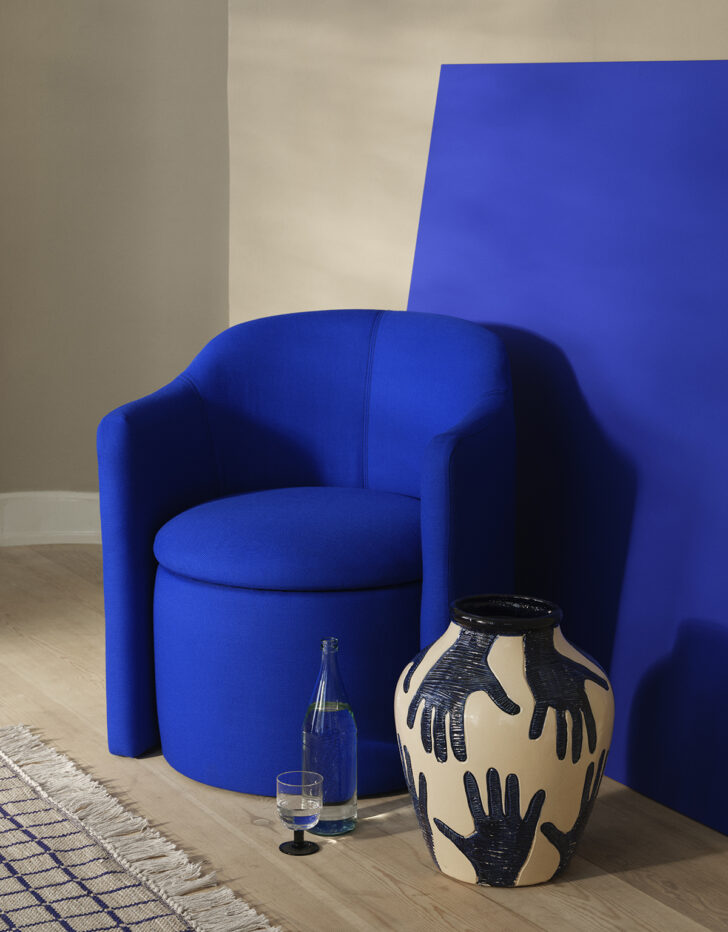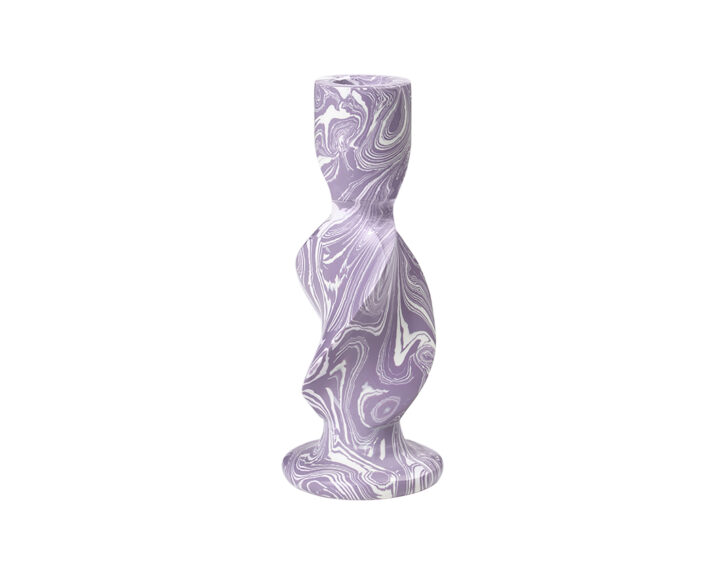 Twisting marbled candle holders, softly pleated lampshades, and a vase patterned with blue handprints are among our highlights from Broste Copenhagen's AW22 catalog. Overall, the brand's collection this season marries bright colors with soft neutrals across furniture, lighting and home accessories. A fall trend we're obviously on board with.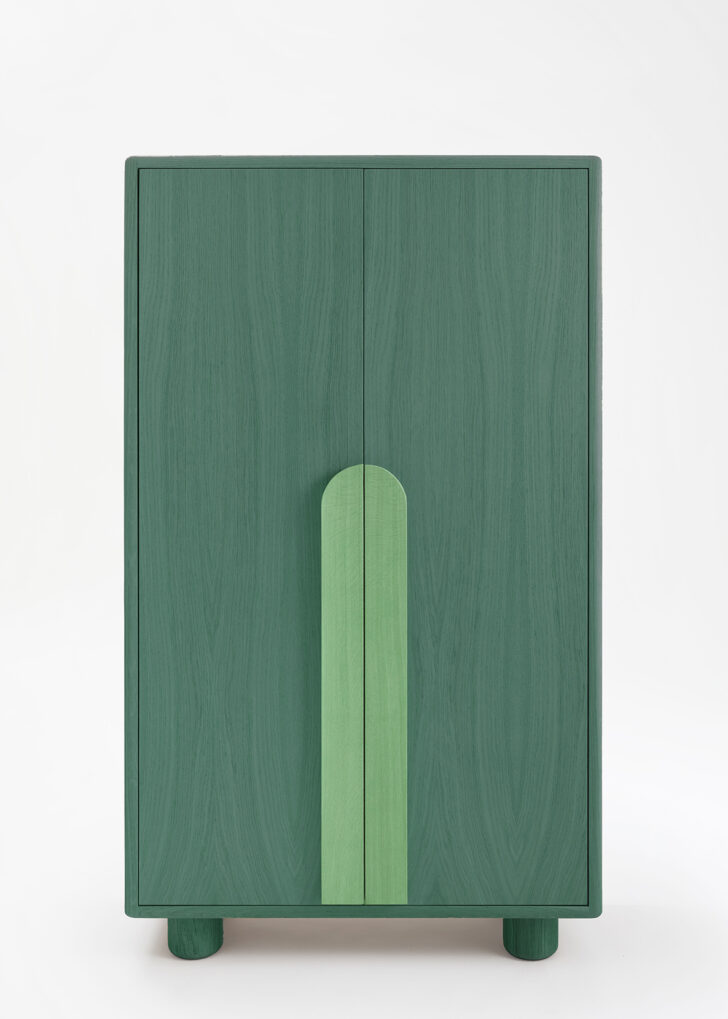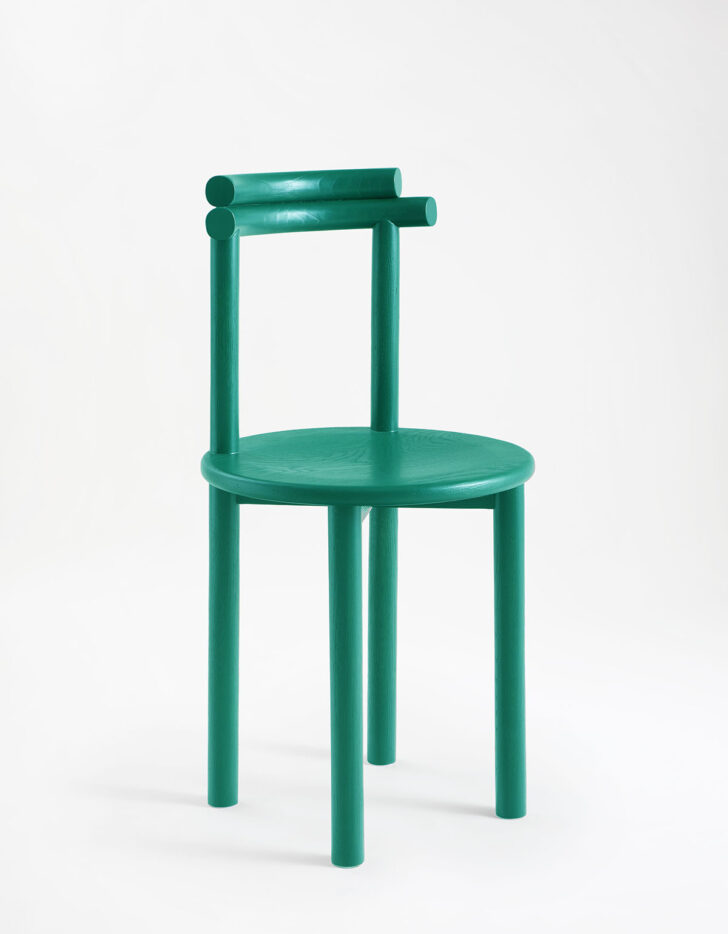 Getting creative with closet handles, French design brand Colonel has produced a series of solid wood armoires and buffets that are opened using fun, colorful elements. Of the range, Grain features a pair of handles that together form an amorphous shape, while Arche has two long panels that curve together halfway up the doors. There's also circular, zigzag and fan-shaped versions, all available in a selection of hues. Oh, and a sweet little wooden chair named Curve accompanies the range too.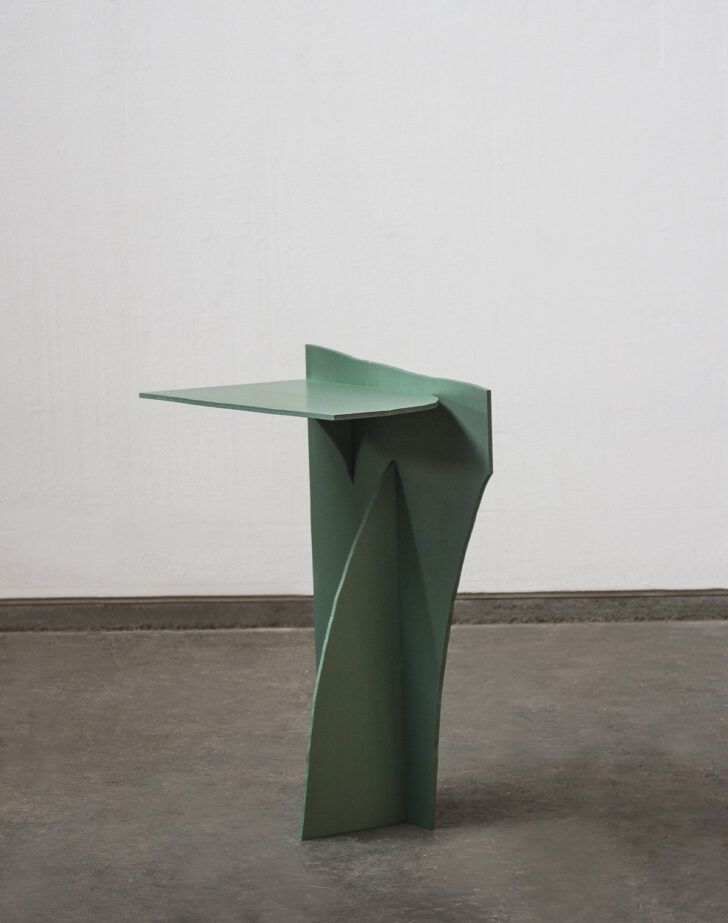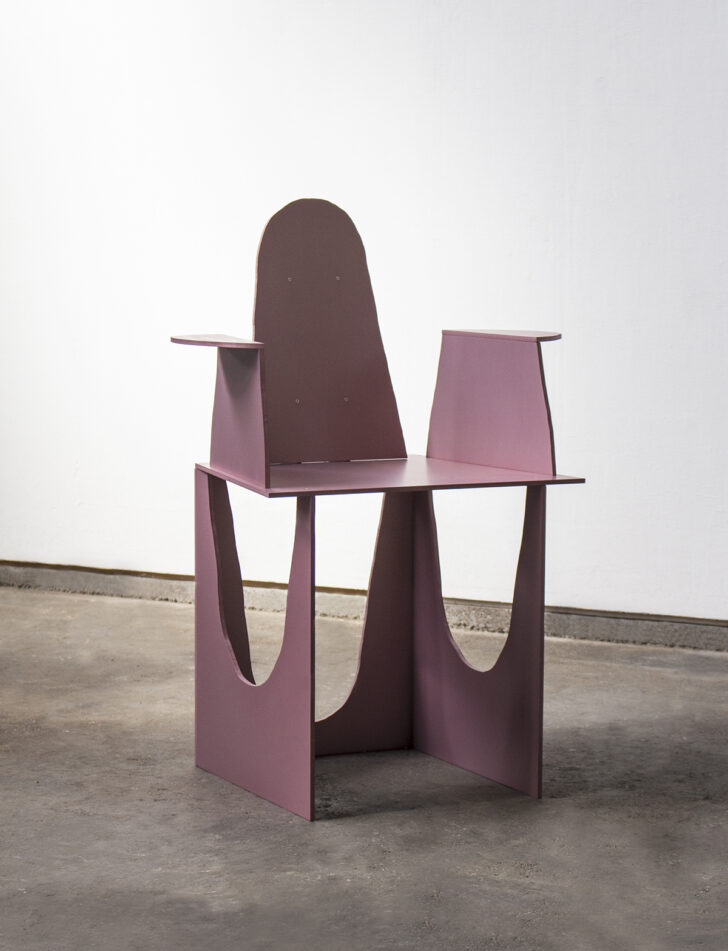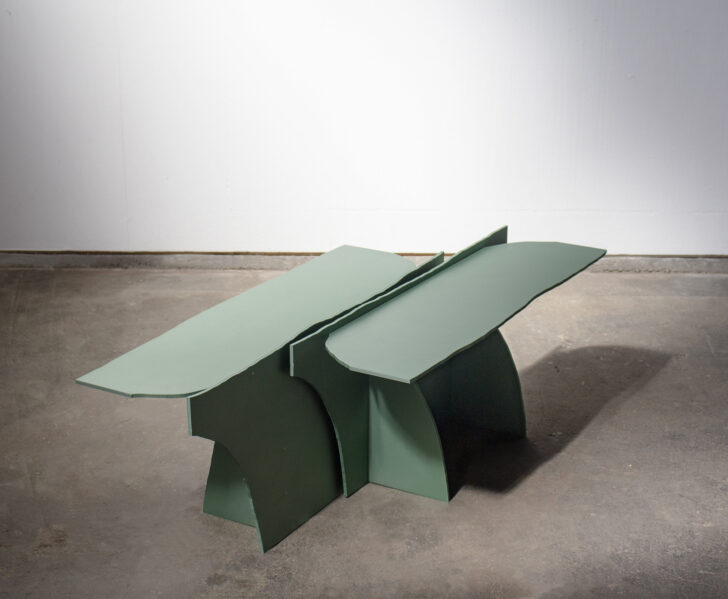 These sculptural flat-pack designs by Julien Manaira include anodized aluminum sheets cut manually with a jigsaw, which the user then screws together once they arrive. For each design, the cut pieces are combined with the remainders of the initial sheets, resulting in disrupted planes that form chairs, tables, and shelving in muted colors. IKEA could never!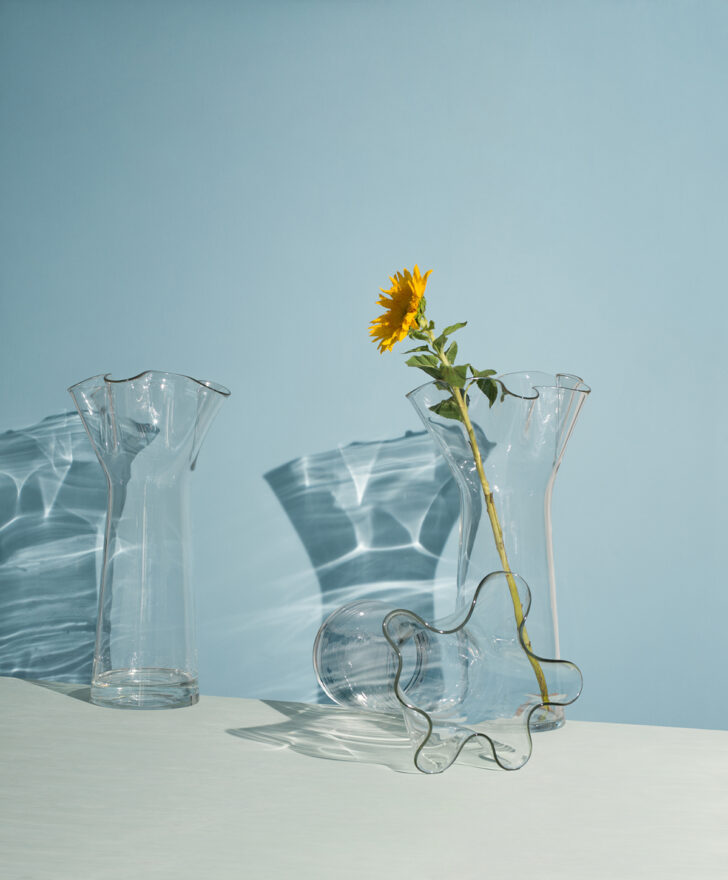 How elegant is this glass vase?! Named Trippy, the tall design pairs a conical base and an expressive free-blown top, making each edition unique. Designed by Chris Martin and launching this month as part of Massproductions' The Little Things collection, the vase's upper pockets allow flower stems to fall into effortless arrangements.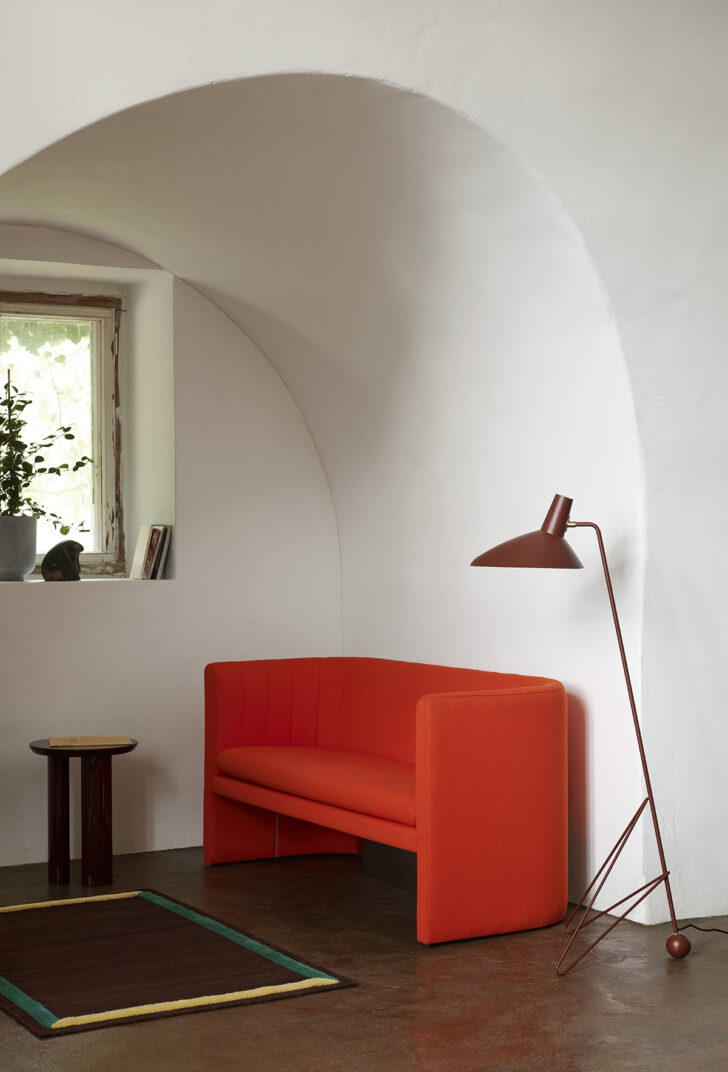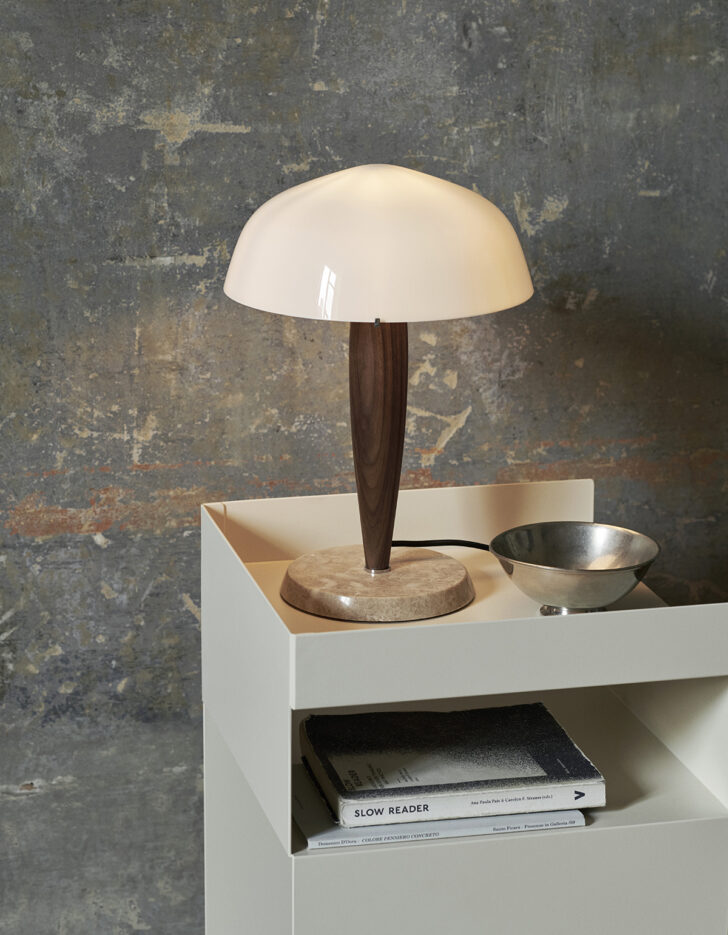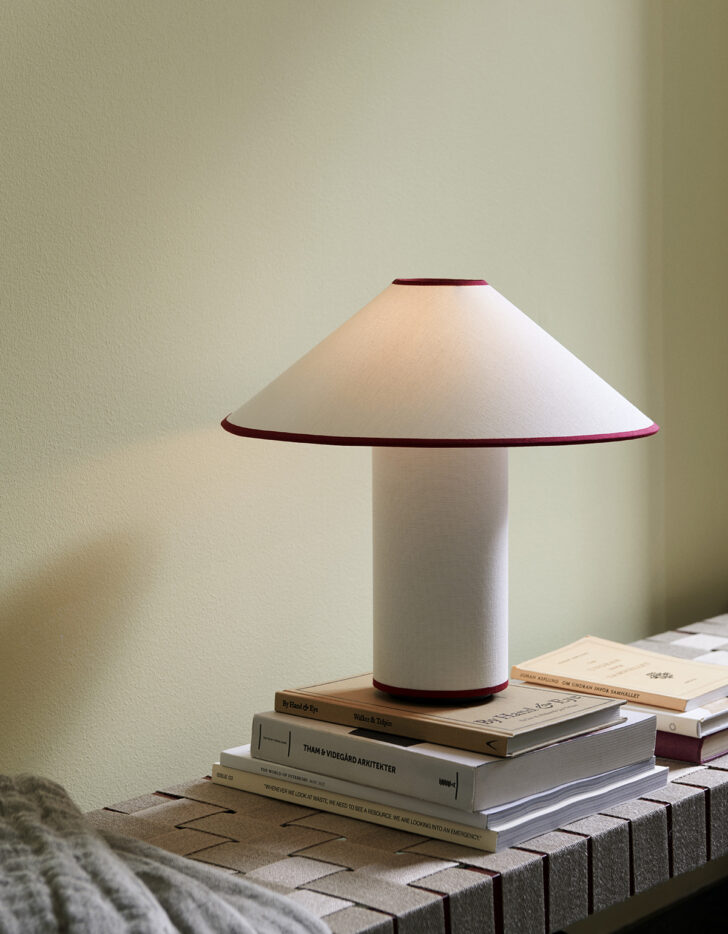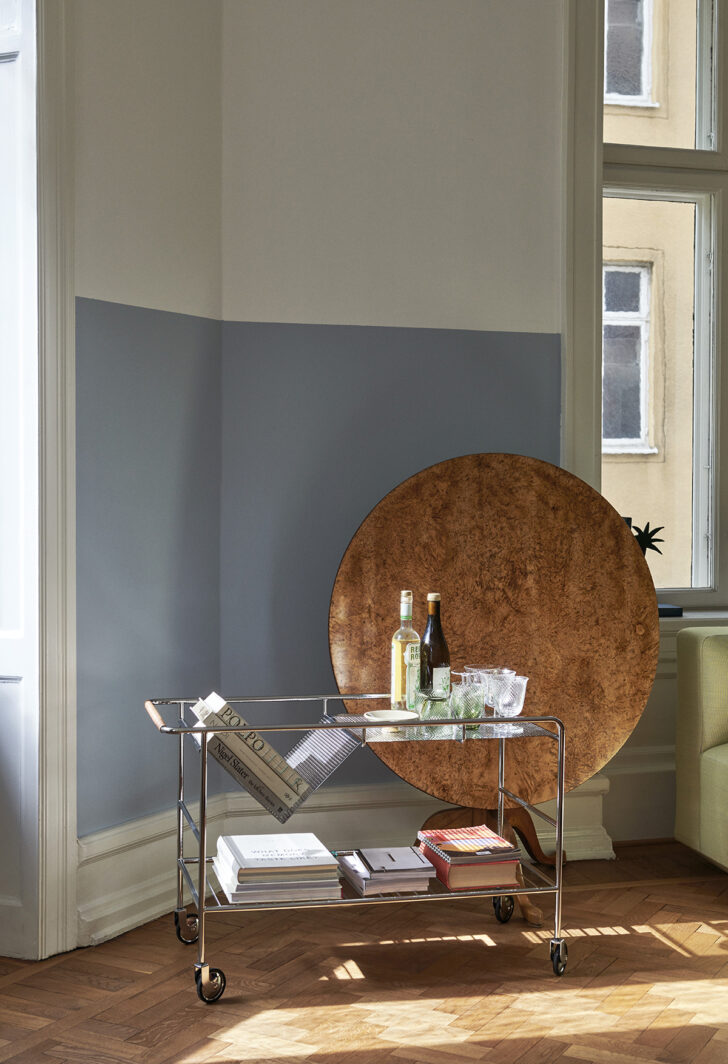 My eyes light up every time &Tradition releases anything, and the same goes for the Danish brand's 2022 launches. A minimal, industrial trolley by Note Design Studio; a glossy lacquered side table by John Astbury; a lamp by Signe Hytte influenced by Danish writer Herman Bang. Add all to cart.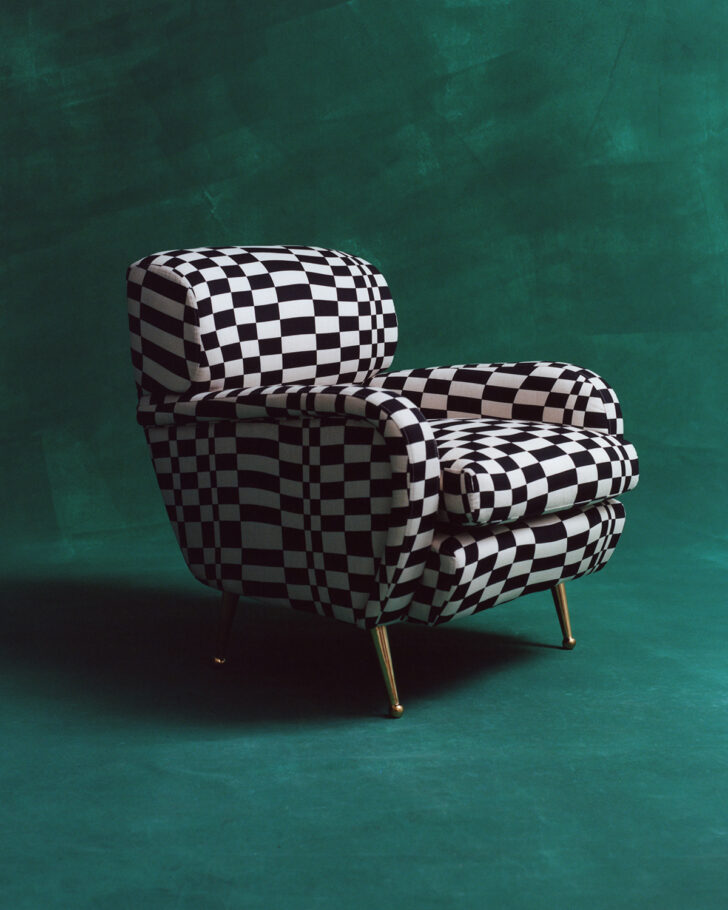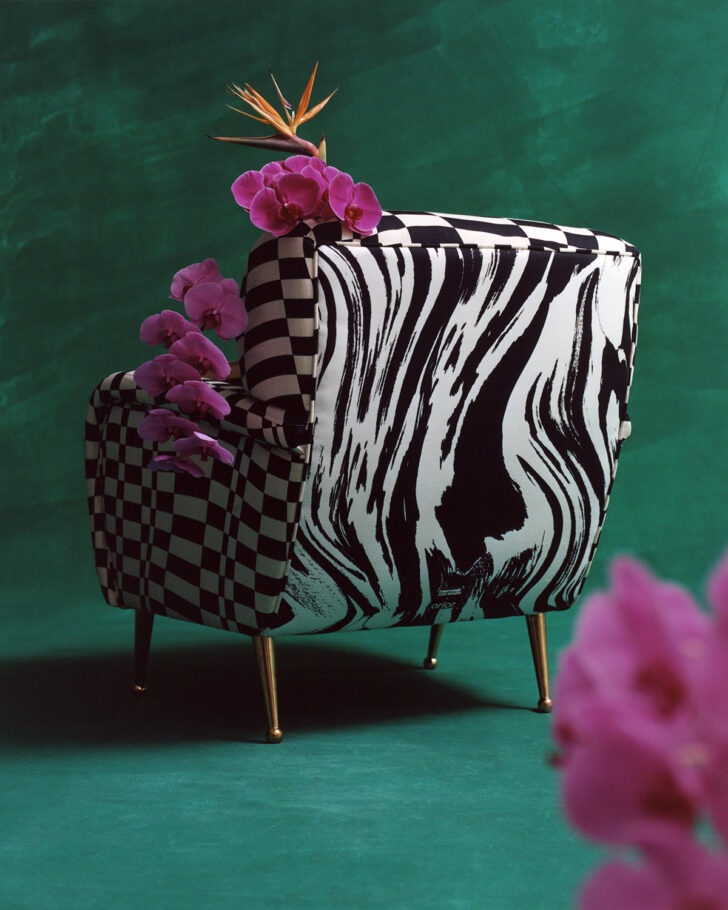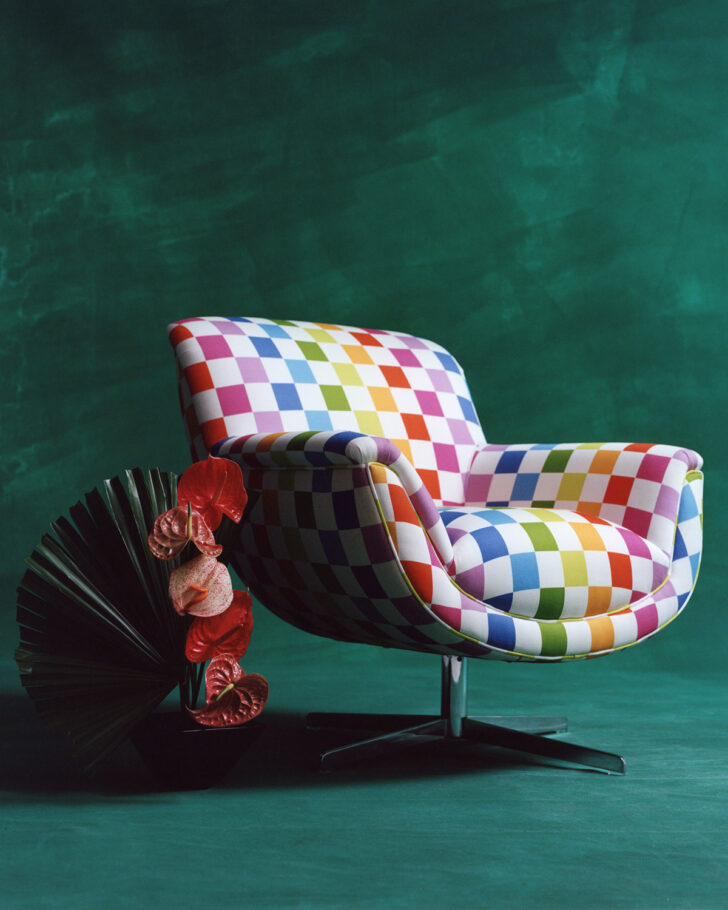 Christopher John Rogers, whose bold sartorial creations have been worn on the red carpet by the likes of Tracee Ellis Ross, Lizzo and Lil Nas X, has now dressed a four-piece capsule furniture collection with Irish brand Orior. Launched in tandem with New York Fashion Week, and to benefit civil rights advocacy group Color for Change, the archival Orior seating designs are upholstered in patterns from Rogers' previous collections. From zebra print to a rainbow checkerboard, the results are very "à la mode."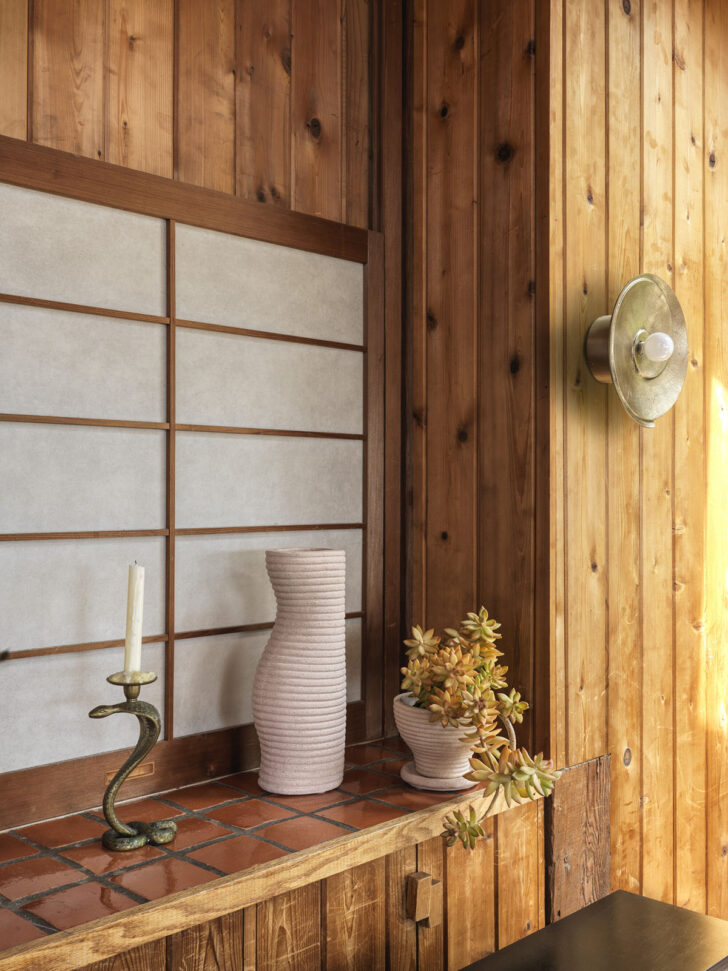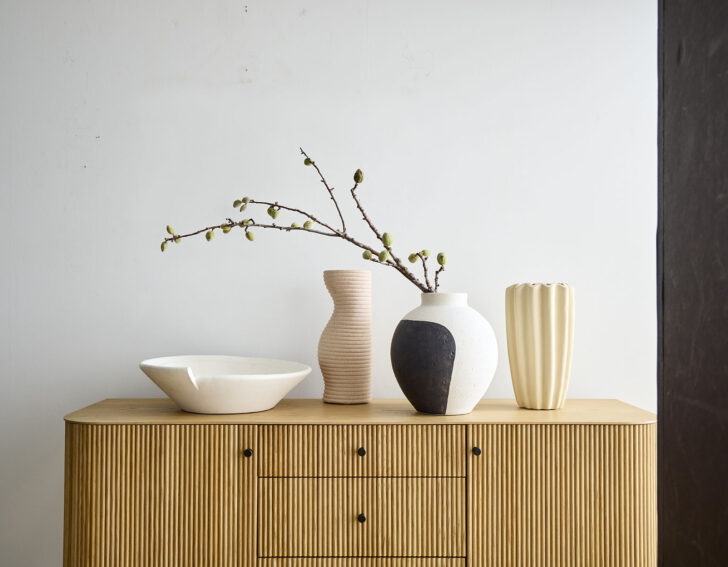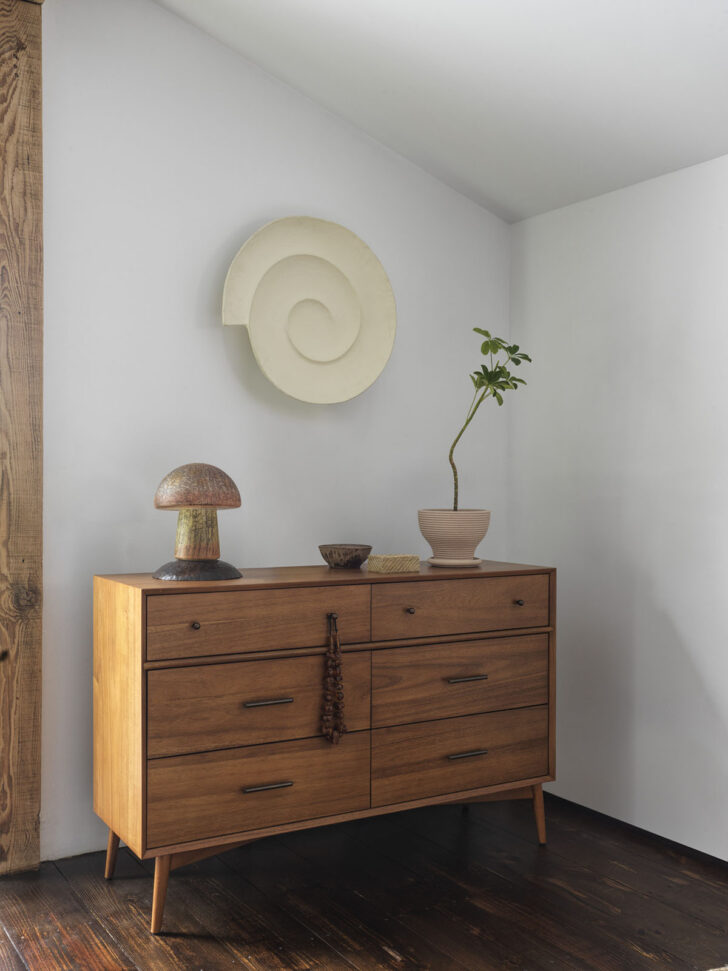 Another notable fashion and furniture collab this week is between Mara Hoffman and West Elm. The designer's debut collection of home goods is launching with the retail giant, and is inspired by her "peaceful, nature-filled life" in Upstate New York (I'm not jealous at all). Ceramics feature prominently, as sculptural vessels, wall decor, bases for simple lamps. Textiles with tactile qualities, like shearling and cord, cover pillows and form baskets. All come in soothing neutral tones and are intended as a natural extension of Hoffman's clothing line.
Interiors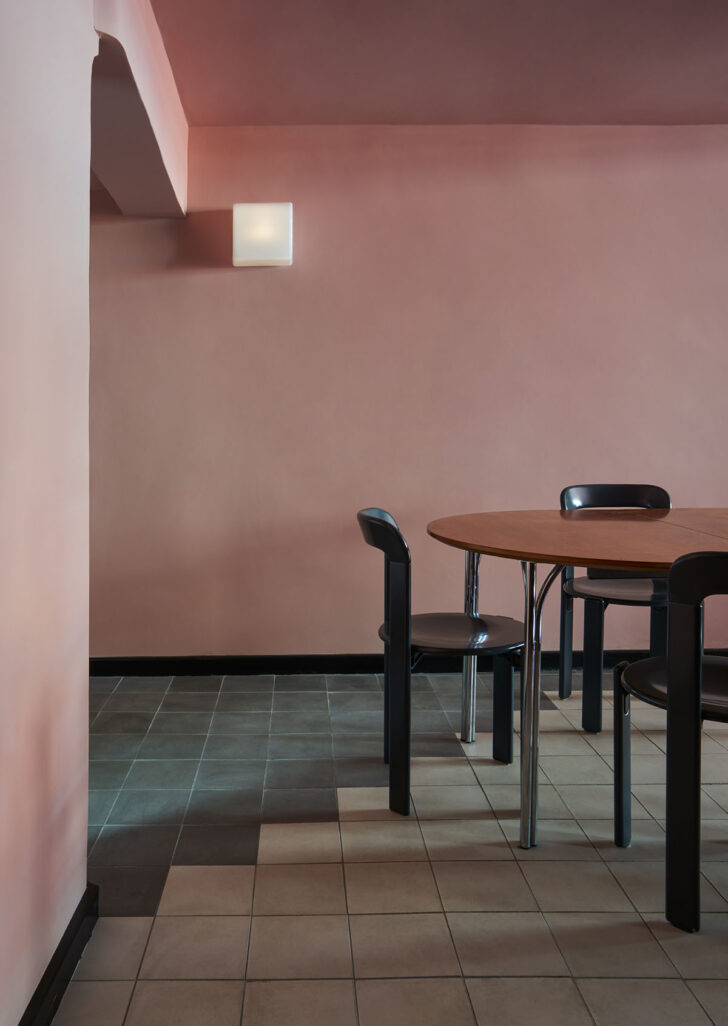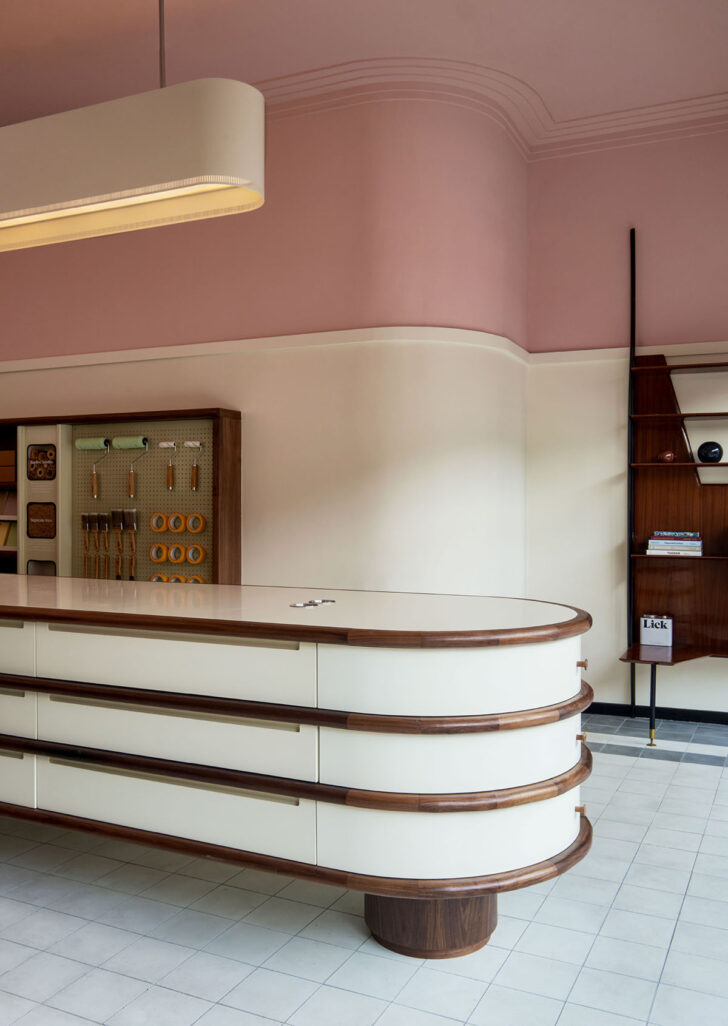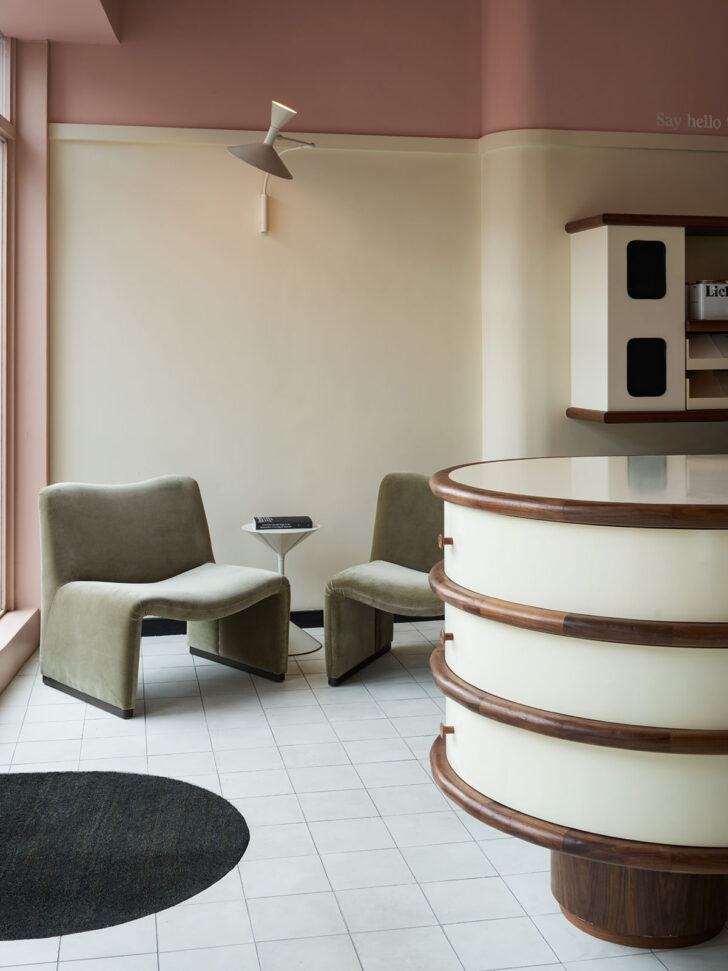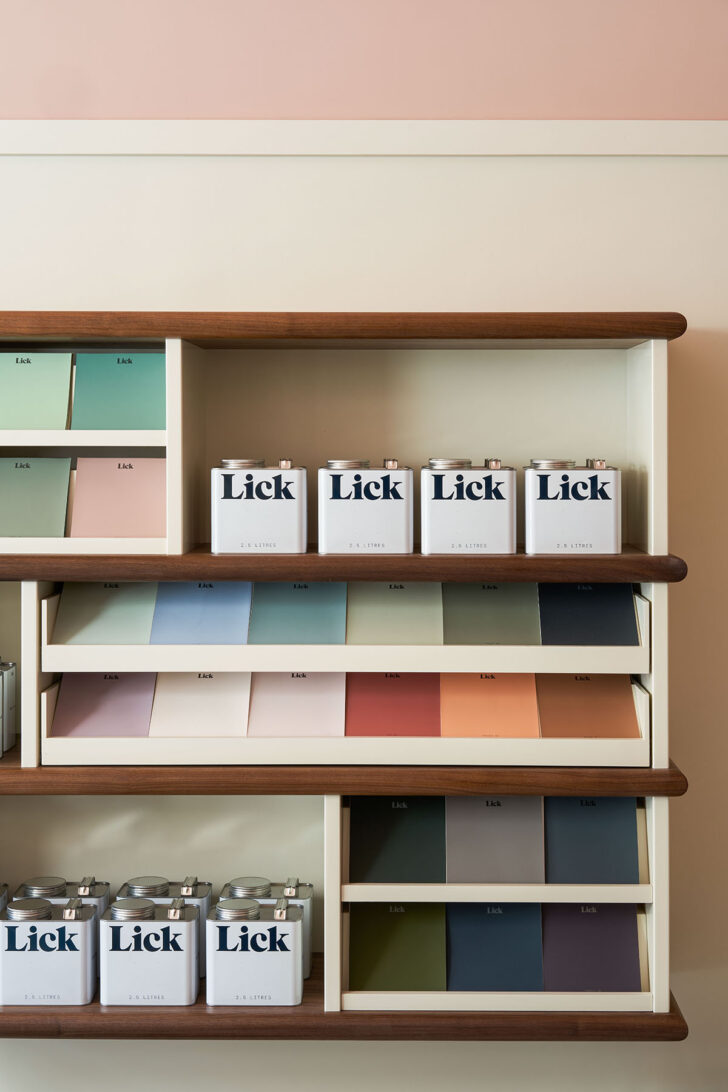 Just in case you thought Millennial pink was a thing of the past, Oskar Kohnen Studio is here to remind us why the dusty rose hue is so popular at the first brick-and-mortar store for paint company Lick. Covering large swaths of the walls and ceiling at the space in southwest London, the shade accentuates the height of the main room and aims to encourage customers not to shy away from using color themselves. The studio pulled references from 1950s high streets, and UK capital's subdued approach to Art Deco, to create features like the central curved, walnut-trimmed table and wall-mounted cabinets. Tiled floors, pegboard displays and rubber frames also bring the store together.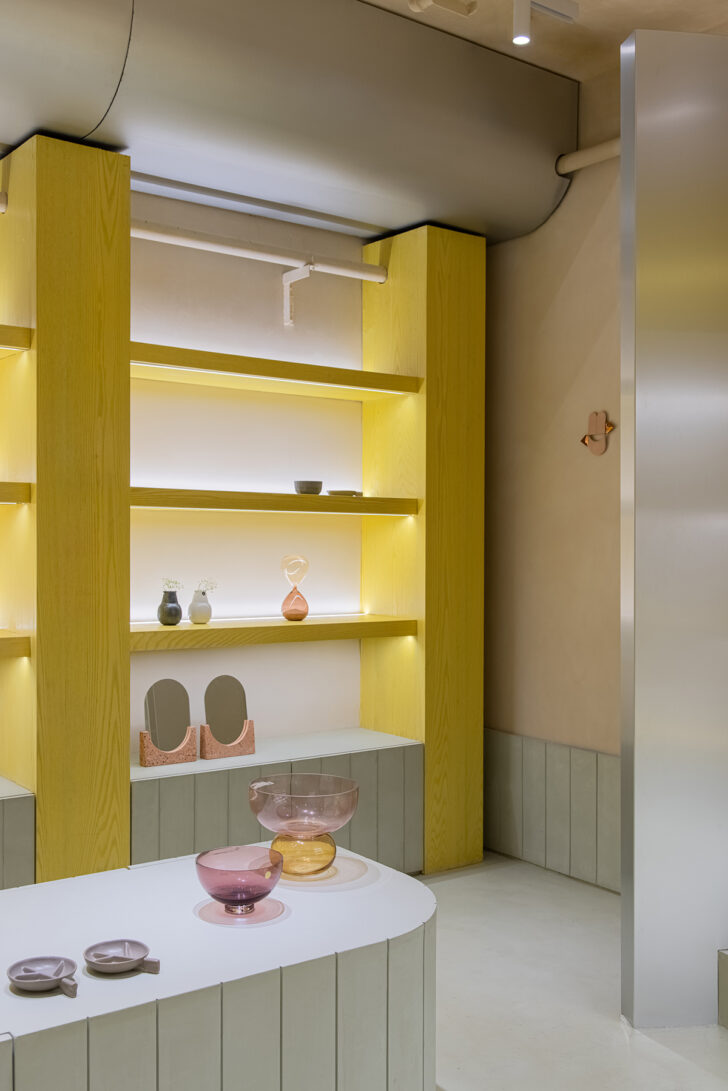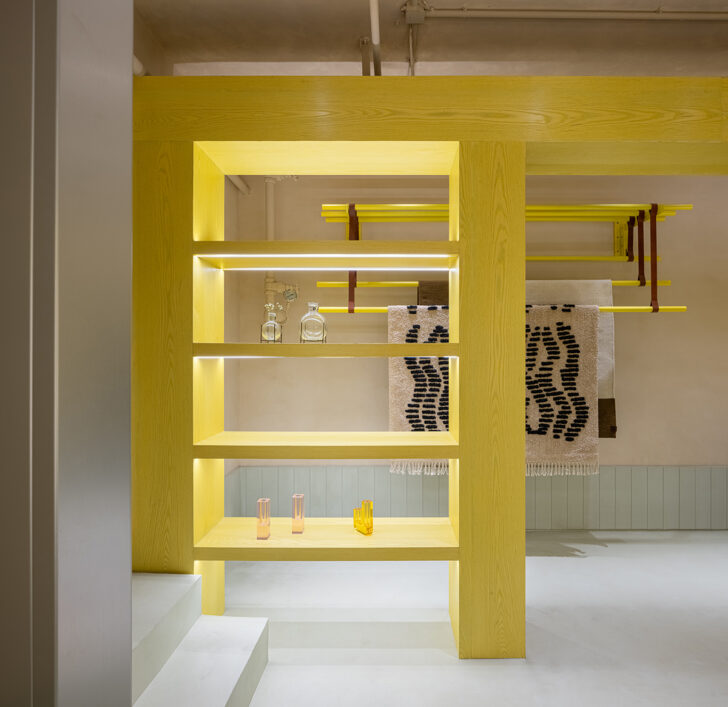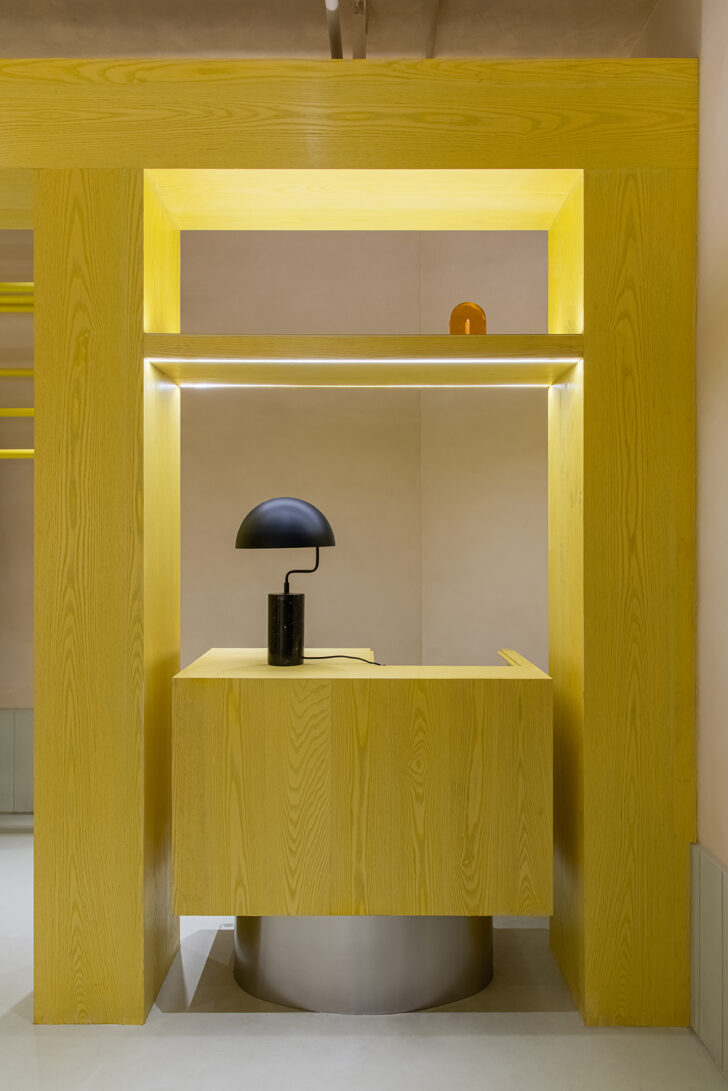 Yes to the yellow built-in displays at this Nordic design store! The sunny shade brightens a formerly neglected bunker on Shanghai's Wukang Road, which is now a showroom for ILO Living (ilo is the Finnish word for joy). Yatofu Creatives transformed the "cold, dingy, and subterranean concrete void" into a space of warmth and energy, using the yellow-stained veneer along with mint-green microcement flooring and wavy brushed aluminum partitions to create the brand's first store. 
Exhibitions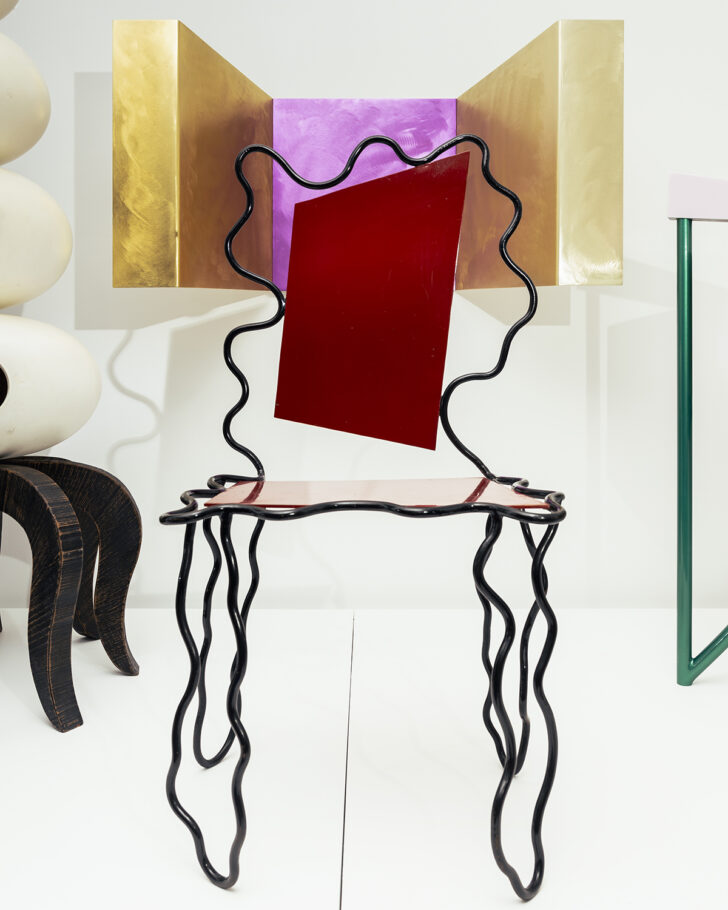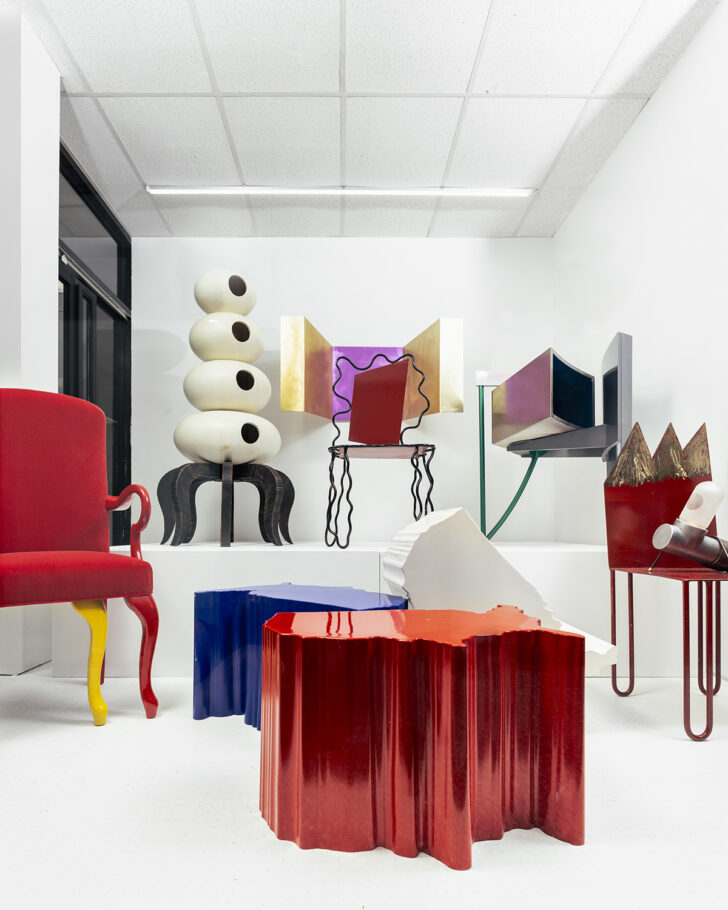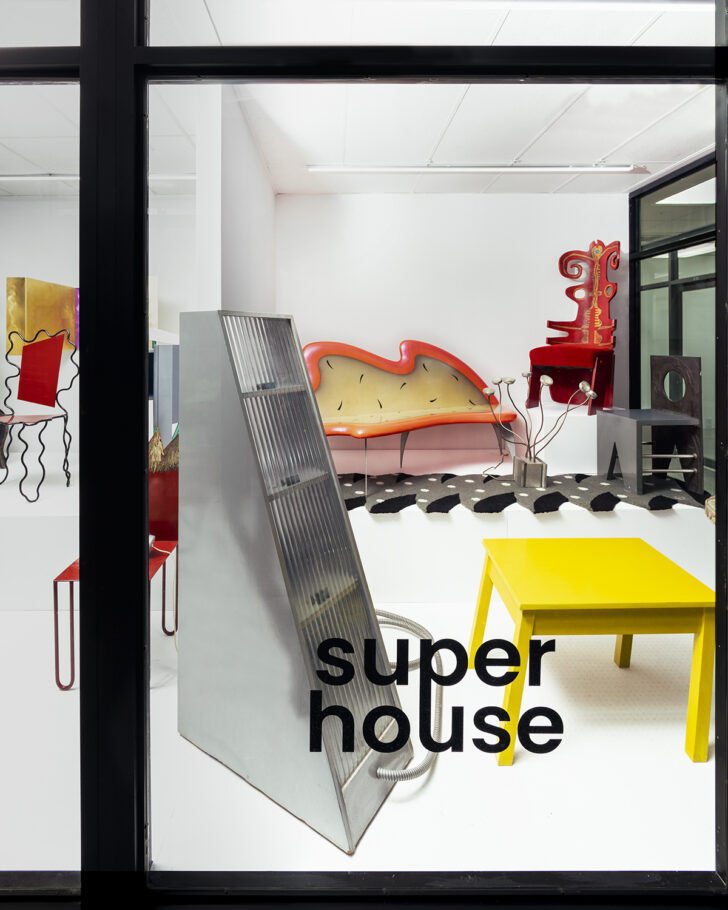 New York gallery Superhouse has brought the city's Design Art movement from the 1980s and 90s back to its birthplace in Lower Manhattan. With the help of Magen H Gallery, the Return to Downtown exhibition is installed in Superhouse's Vitrine space on East Broadway, where visitors can peer through the glass at work by 12 artists and designers who span minimalism, pop, and industrial styles. Pieces like Dan Friedman's molded plastic USA Tables, Terence Main's Red Twiddler chair, a bookcase inspired by Ancient Egyptian ruins by James Hong, and rarely seen designs by Elizabeth Browning Jackson are all on display. Together they create a visual cacophony that takes a while to unpack, but is well worth the effort. Until October 30.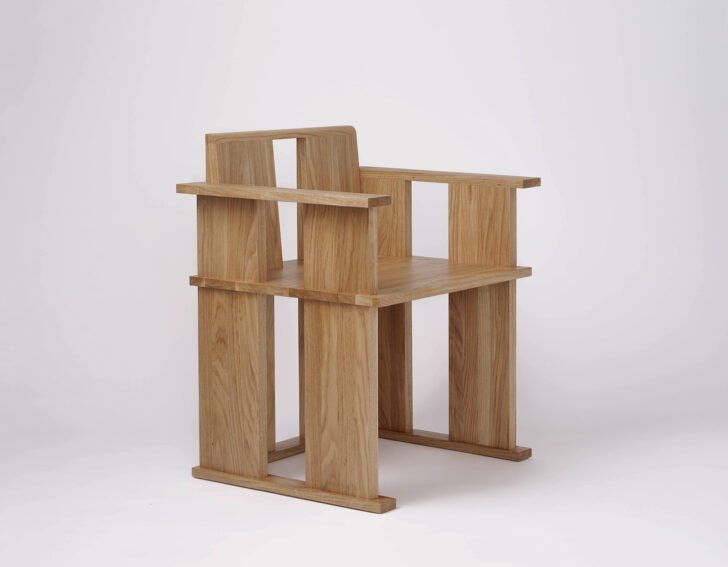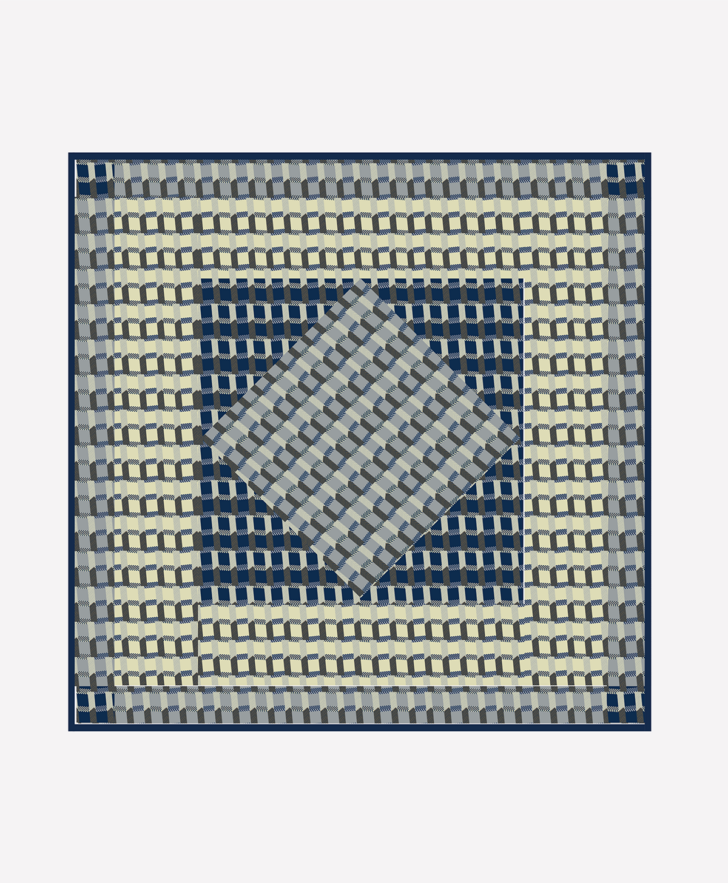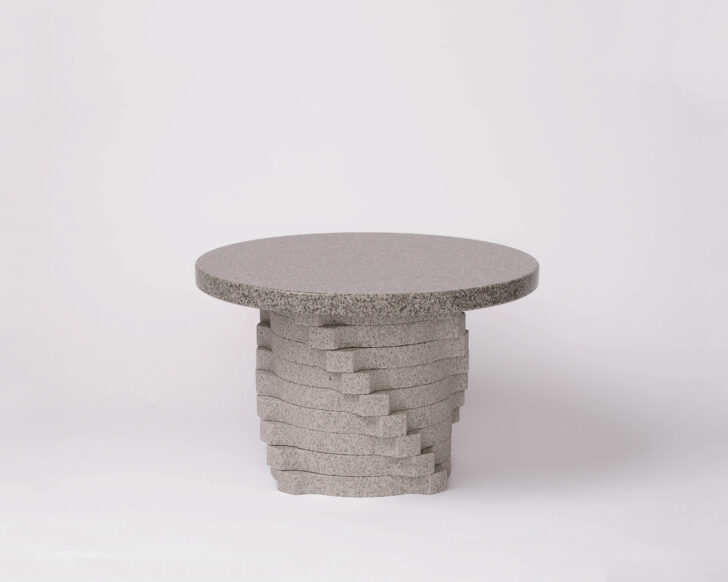 Earlier this month, Finnish-born, Danish-trained designer Reeta Laine debuted her first line of prototype products under her own name. Fresh from five years working at Nina Bruun Design Studio, Laine's exhibition Layers and Repetitions featured five items that fall under that theme, but vary in function and materiality. There's an oak chair, and ceramic and aluminum lamps – each comprising perpendicular panels – and side tables made from stacks of Finnish stone. She also created a quilt using her own pattern.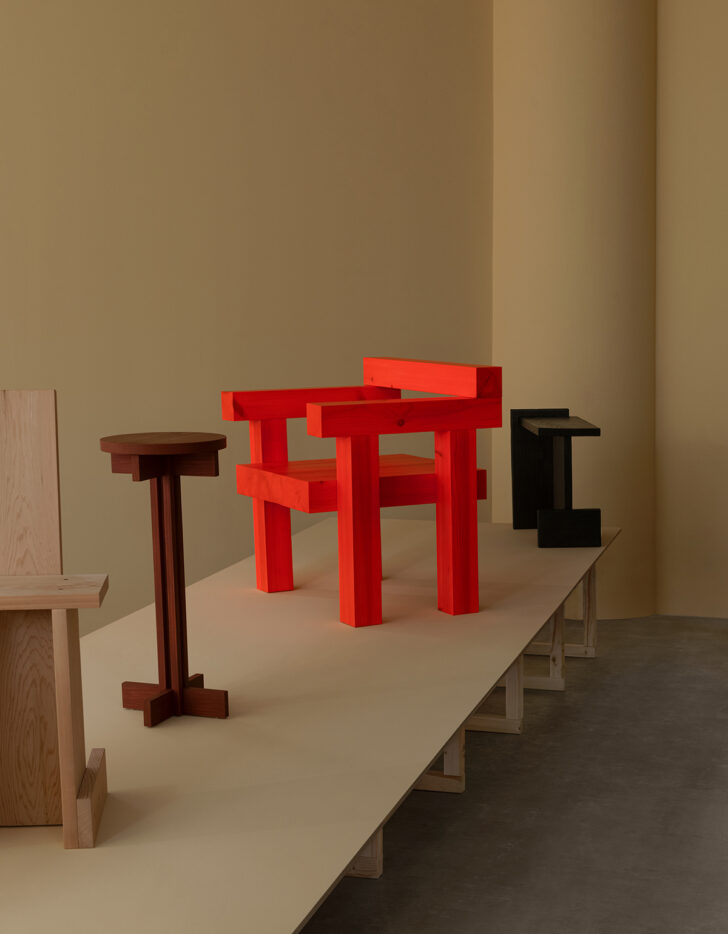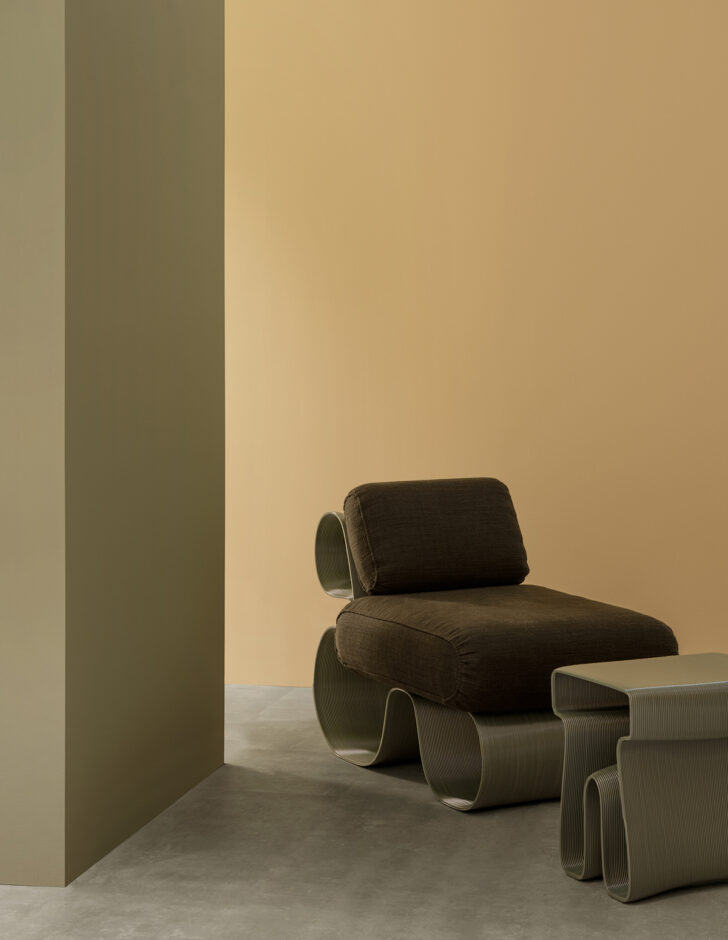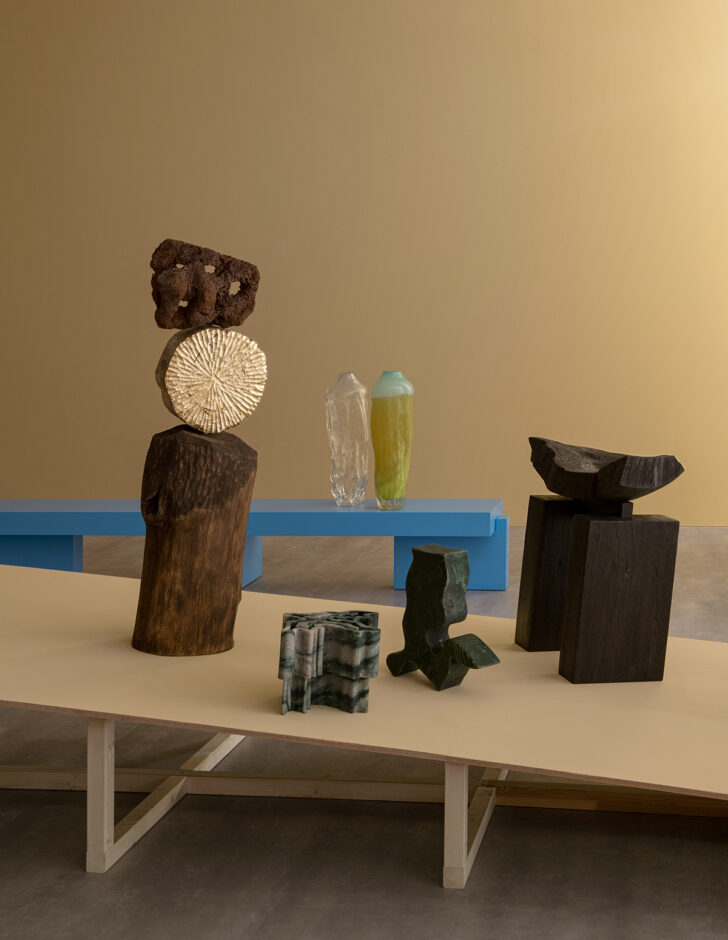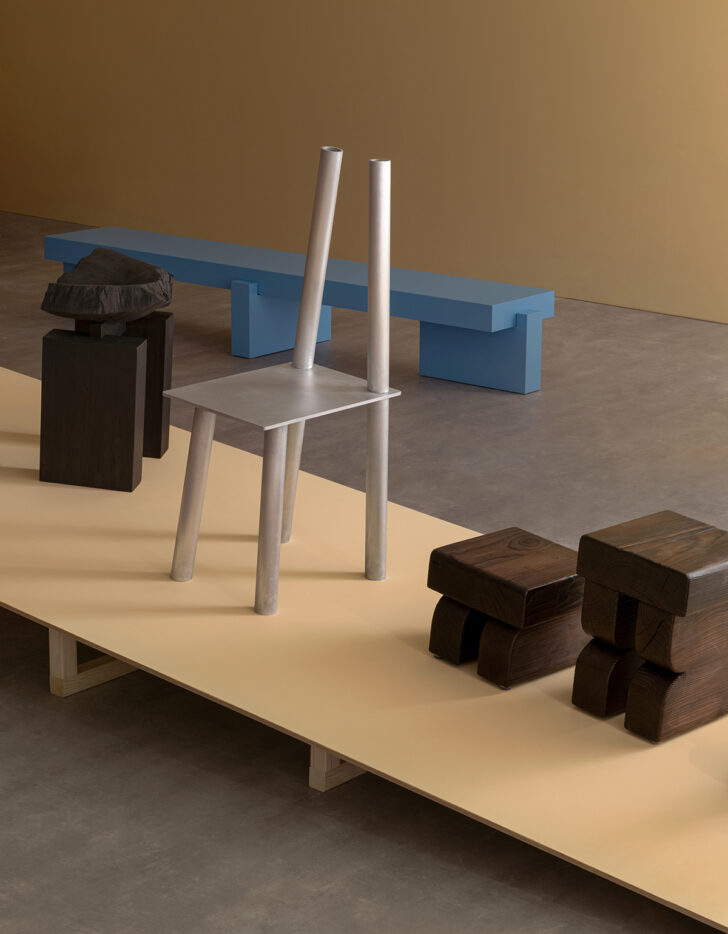 At another Scandinavian design fair, department store NK celebrated the post-pandemic return of Stockholm Design Week by hosting the event's official exhibition titled Moving Forward. Curated by Norwegian stylists Kråkvik&D'Orazio, the showcase of emerging and established local talent presented products on long, slanted tables. Unsurprisingly, there was plenty of wooden furniture, raw materials, and minimal shapes to remind us and the world why we all love Scandi design so much.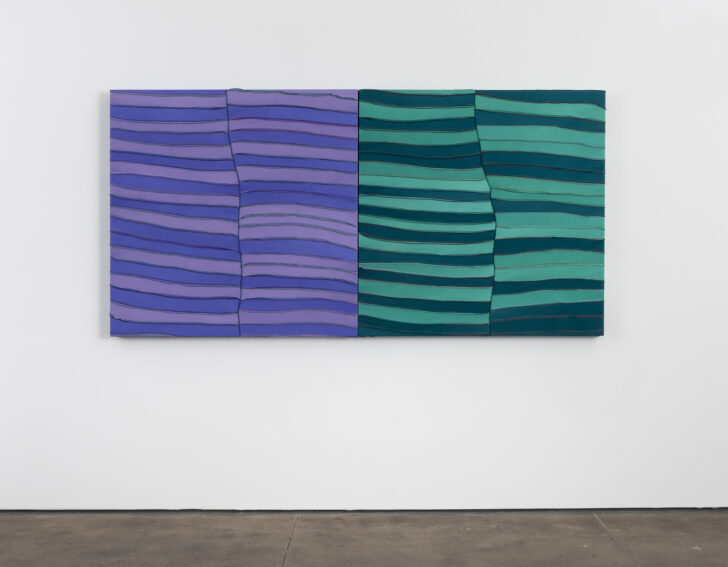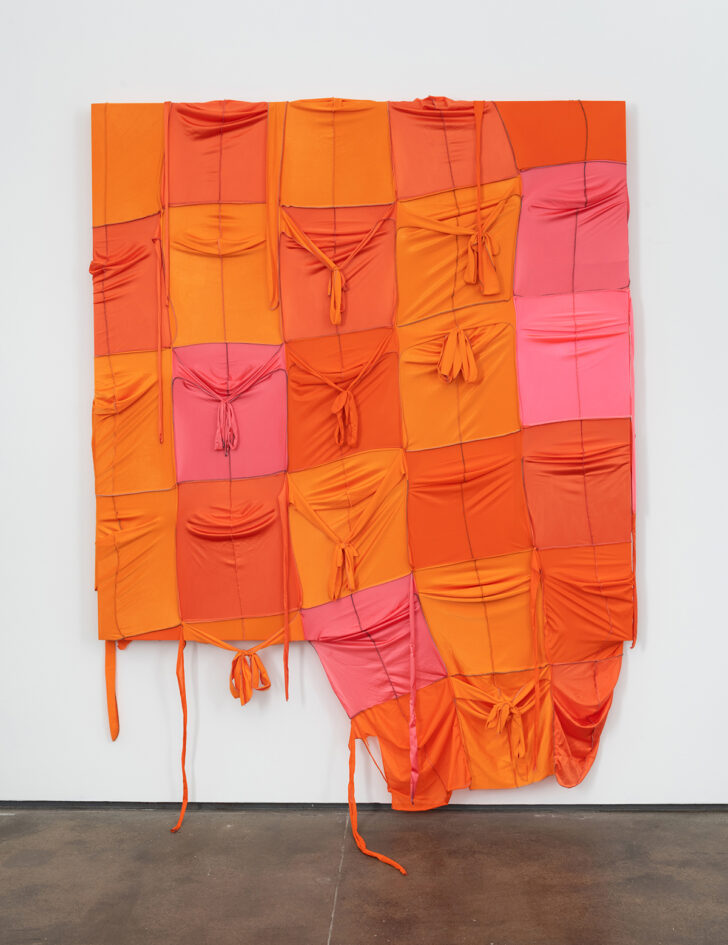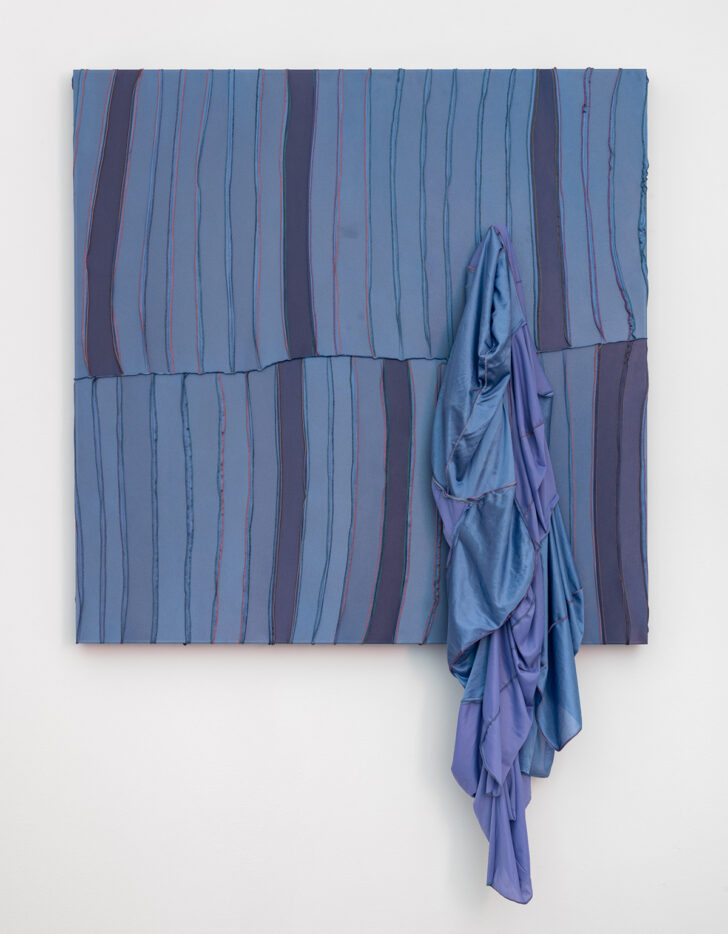 Wait, is that artwork made of neon-colored durags? It took me a second, but yes, Nigerian-American artist Anthony Akinbola's collage work incorporates the silk cloths typically worn to protect Black hair, as well as other objects that are culturally significant to Black communities. The fabric pieces are sewn into stripes and patchworks, then stretched across wood panels while sometimes draping off the frames. Akinbola's solo show is on view at Sean Kelly Gallery in New York, until October 22.