11.17.22
16 Incredible Vintage Objects You Should Know From Our Book
In our newly released book, How to Live With Objects, we talk at length about how items that are sentimental, handmade, or designed by a contemporary maker can all add major doses of personality to your interior, no matter how otherwise minimalist or neutral it may be. But another category really reigns supreme when it comes to that visual wow factor, and that's vintage objects, which are often the most expressive, unusual, and unexpected — not to mention the most accessible, if you get lucky at a flea market or have time to kill on eBay. As such, a copious amount of real estate in our book is devoted to the discussion of how to shop for vintage and what makes a vintage object worth buying, which means that we had plenty of pages to illustrate with images of absolutely incredible bygone designs, from a circa-1900 Swedish candelabra to some epic Postmodern gems.
In today's book excerpt, we're spotlighting 16 vintage objects we included that, if you didn't already know them, we're sure you'll be pleased to get to know them now. Just remember that, while many of the items below are gallery- or museum-level pieces, our book definitely advocates for collecting vintage at all price levels — we've got just as much love for the amazing $2 candlesticks found at a garage sale as we do for the $140,000 Bertoia teapots. It's all about living with the objects make your heart skip a beat.
At top: Eyeglass mirror that lights from behind, from a 1960s French optician's shop. Found on Etsy by Eleanor Wells, whose home (with Yoram Heller) is featured in our book. (Photo by Charlie Schuck.)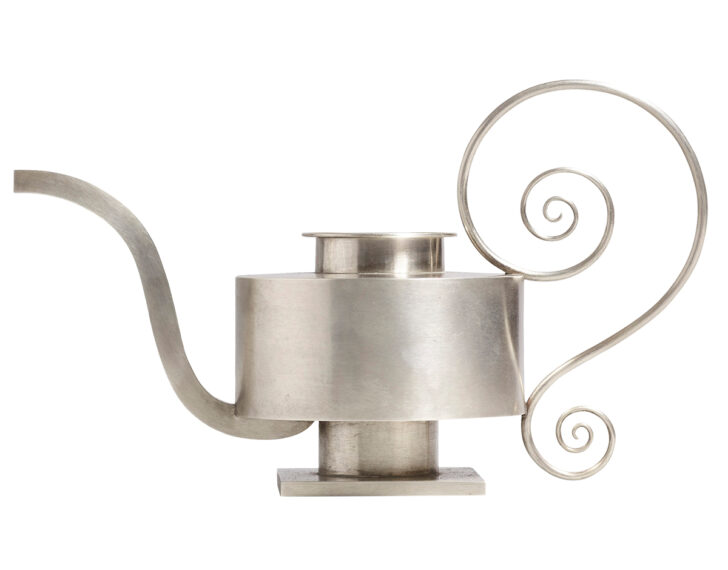 Experimental Teapot (1979) by fourth-generation metalsmith John Prip, who trained in Denmark, designed tableware for Reed & Barton, then eventually taught at RISD and created more artistic works. (Photo courtesy of Rago/Wright)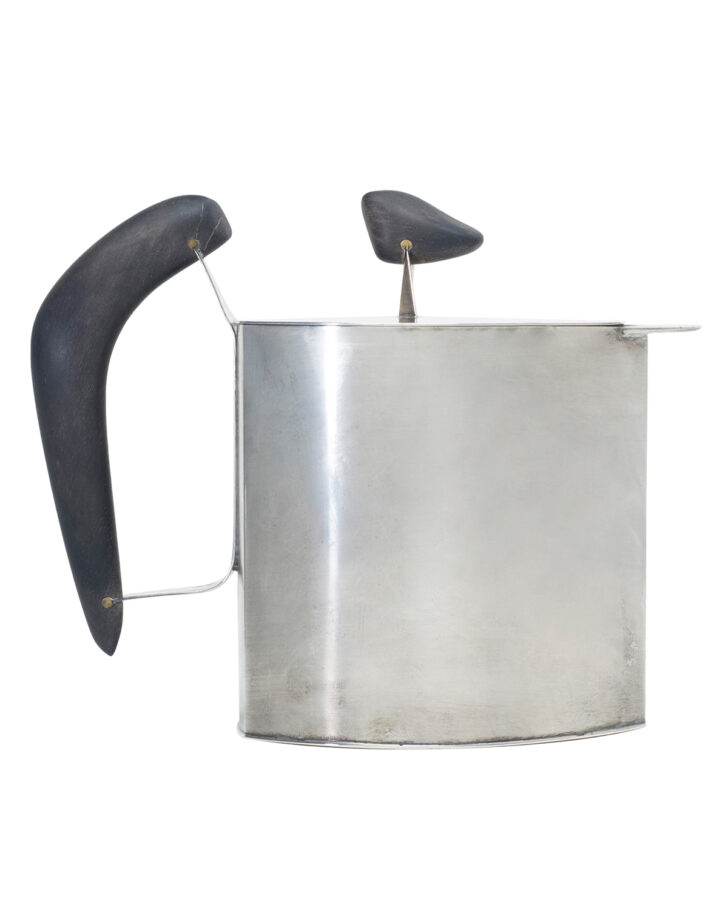 A sterling silver, ebony, and brass teapot created by Harry Bertoia in the early 1940s, made while he was running the metal shop at Cranbrook, before he designed for Knoll or founded his own studio. In 2012, one sold at auction with Wright for nearly $140,000. (Photo courtesy of Rago/Wright)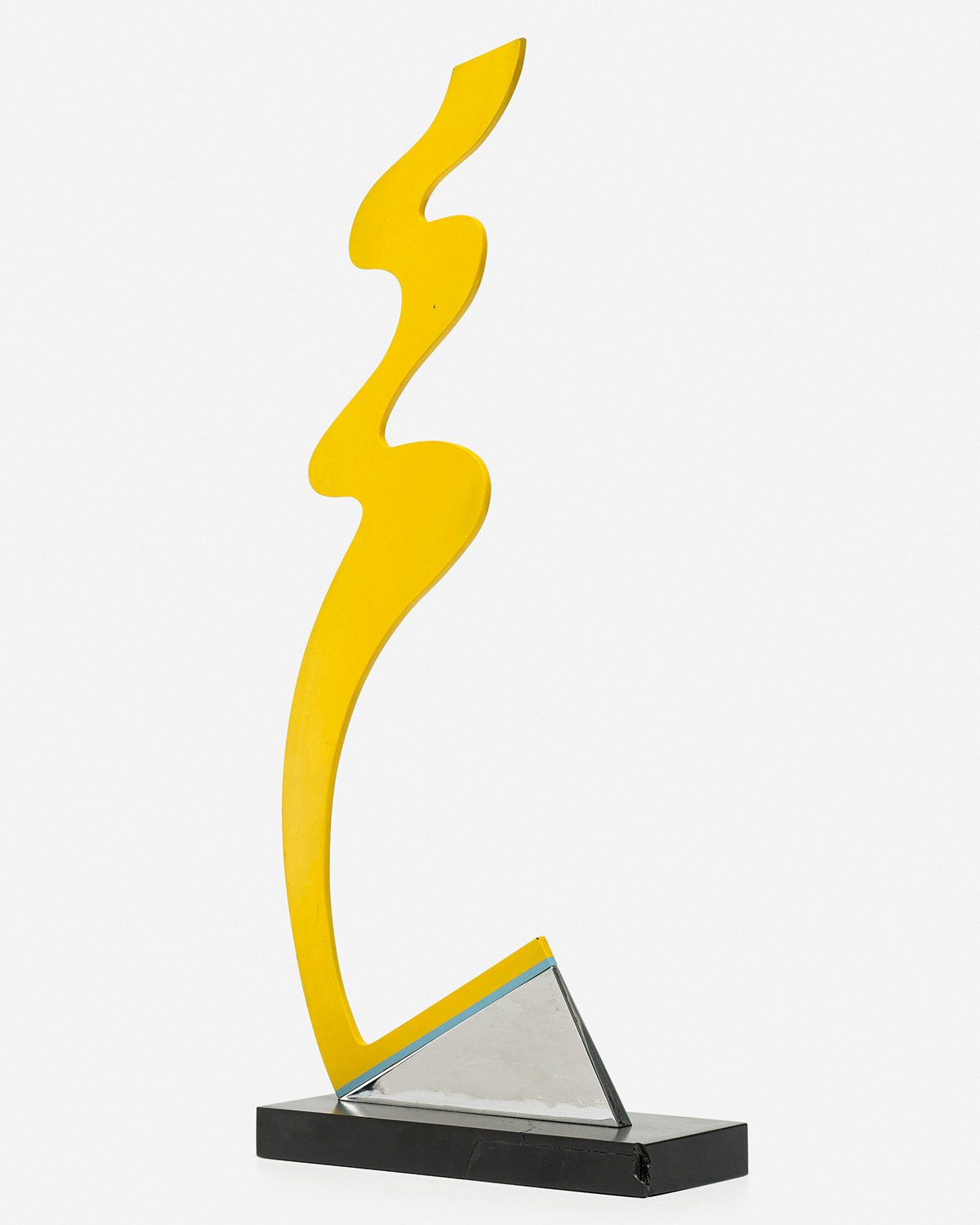 A 1968 artwork by British Pop artist Gerald Laing, who assisted Robert Indiana early in his career and transitioned from sculpture to painting later in his career. (Photo courtesy of Rago/Wright)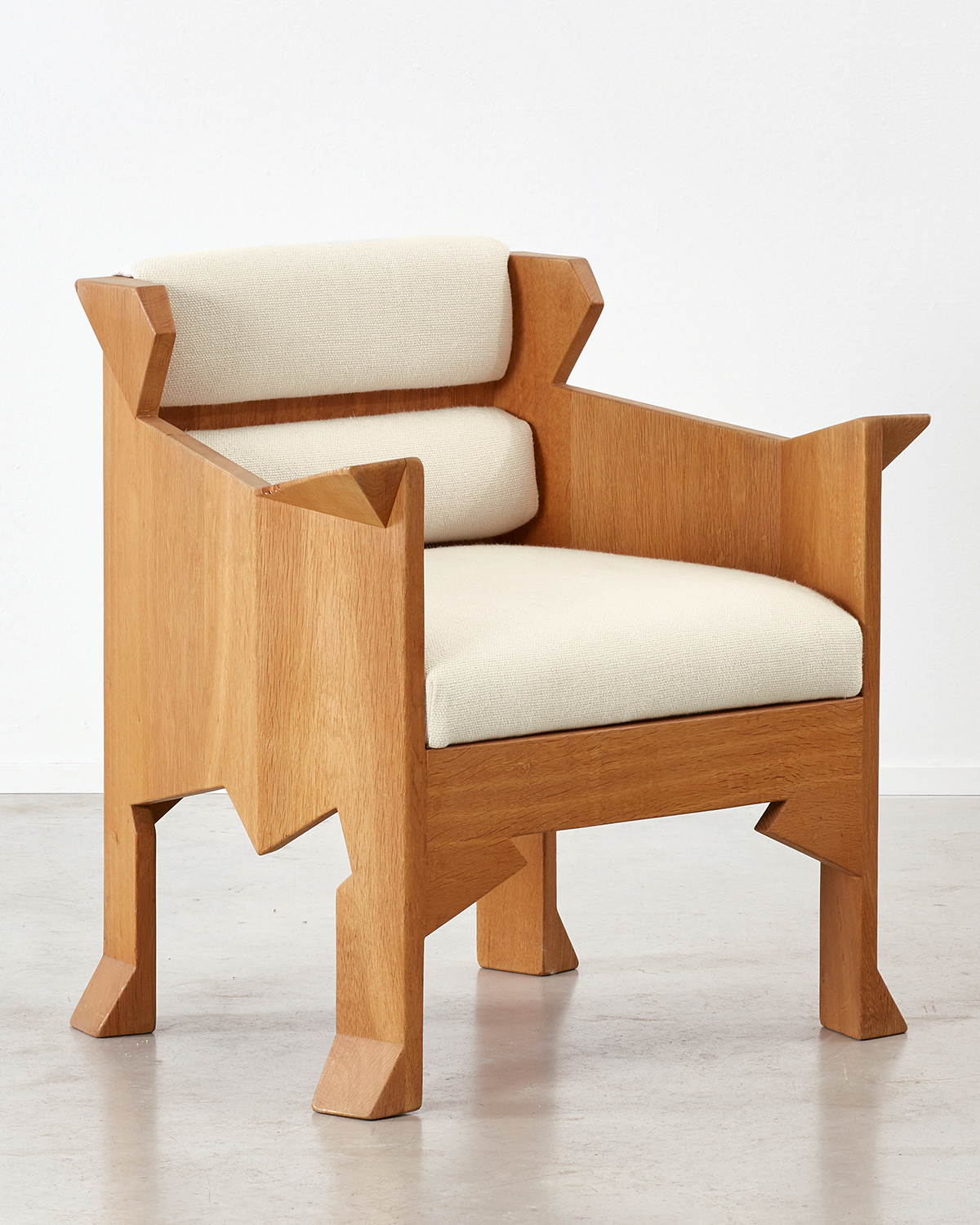 A solid oak chair from circa 1930 which has an unknown maker, but was crafted in the anthroposophical style — a philosophy created by Austrian scientist and artist Rudolf Steiner that celebrated the idea that human intellect could commune with the spiritual realm. According to Beton Brut gallery in London, who provided us with the image: "The movement took established silhouettes and morphed them into warped geometries often comprised of multifaceted angular surfaces." (Photo courtesy of Beton Brut)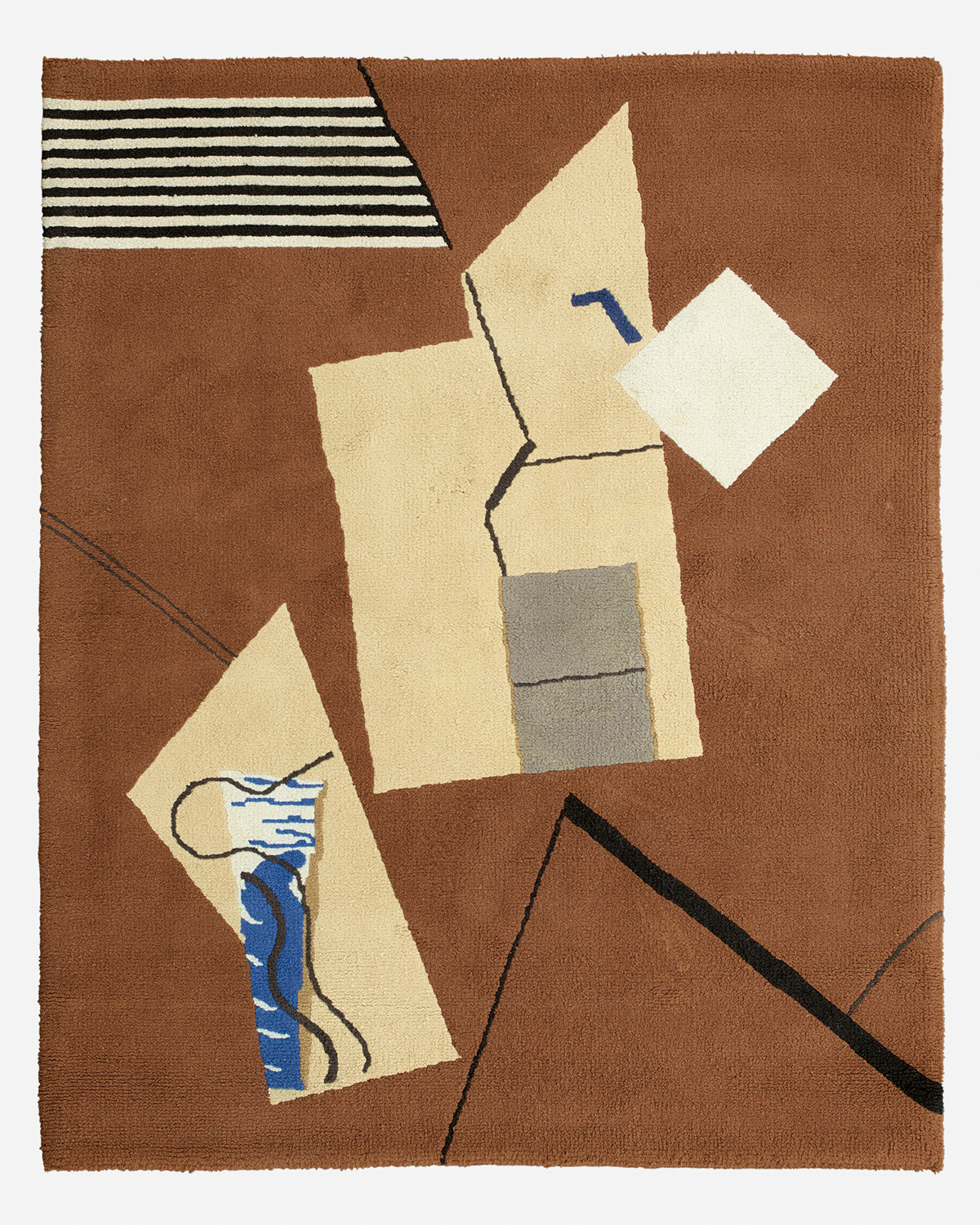 A rug by Eileen Gray, produced in 1978 by the French brand Ecart International, but first imagined by the architect in a 1925 collage that served as a study for a future rug. Gray created rugs for many of her projects over the years, and they're still in production with Ecart as well as brands like Classicon. (Photo courtesy of Rago/Wright)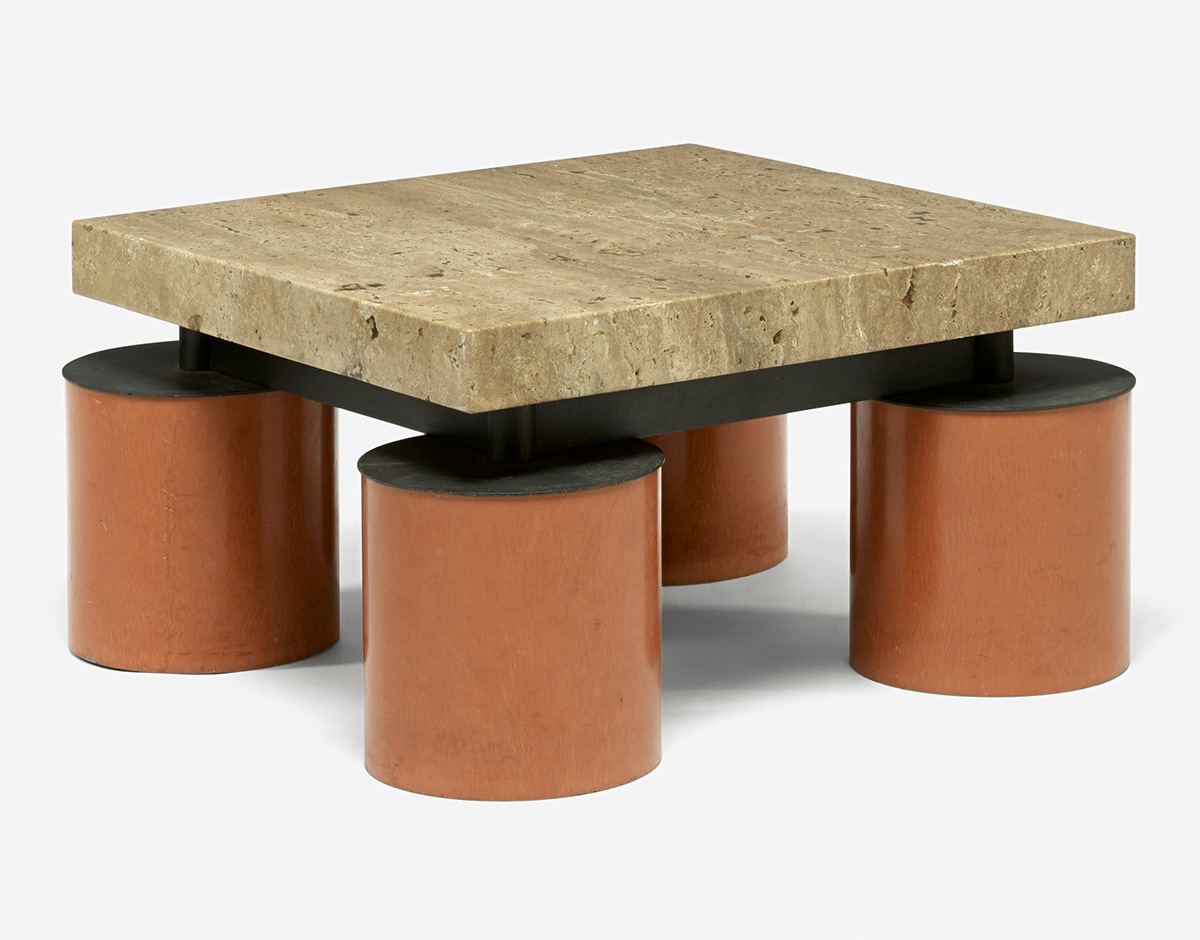 A custom travertine and enameled steel coffee table by Massimo and Lella Vignelli (c 1985), in line with the visual language of their 1985 Serenissimo table for Acerbis. We also love this version, which we put on the cover of our book! (Photo courtesy of Rago/Wright)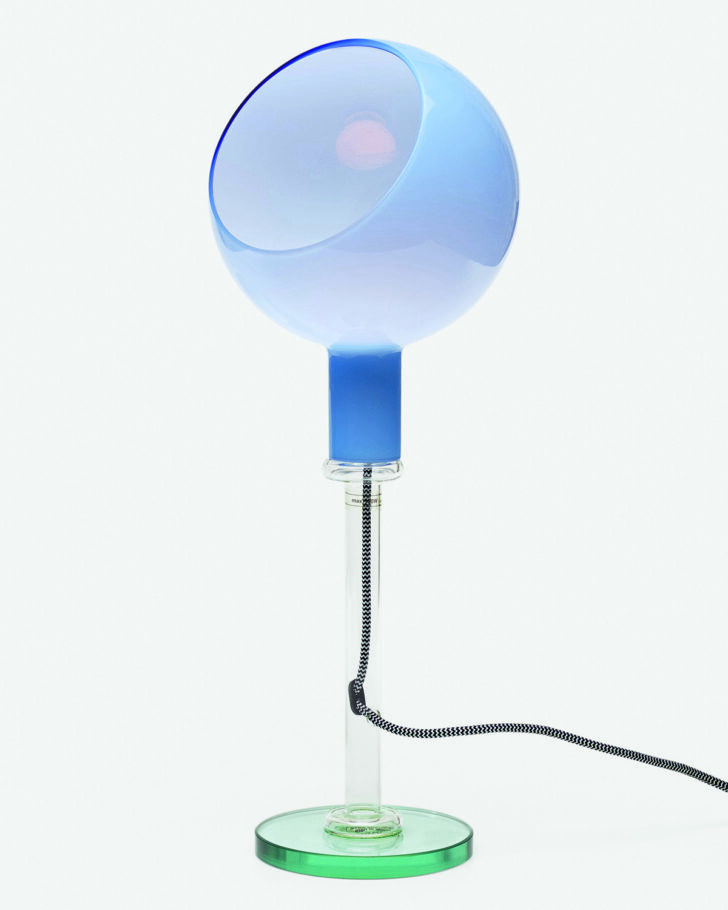 The Parola lamp (1980) by Gae Aulenti and Piero Castiglioni, which is still produced by FontanaArte to this day — but not in these amazing colors. Aulenti was artistic director at FontanaArte at the time, and brought Castiglioni in as a consultant; this lamp was the first of several product collaborations after the pair had worked together on a Gare d'Orsay renovation. It features three types of glass: blown glass, natural glass, and crystal. (Photo courtesy of gallery A1043)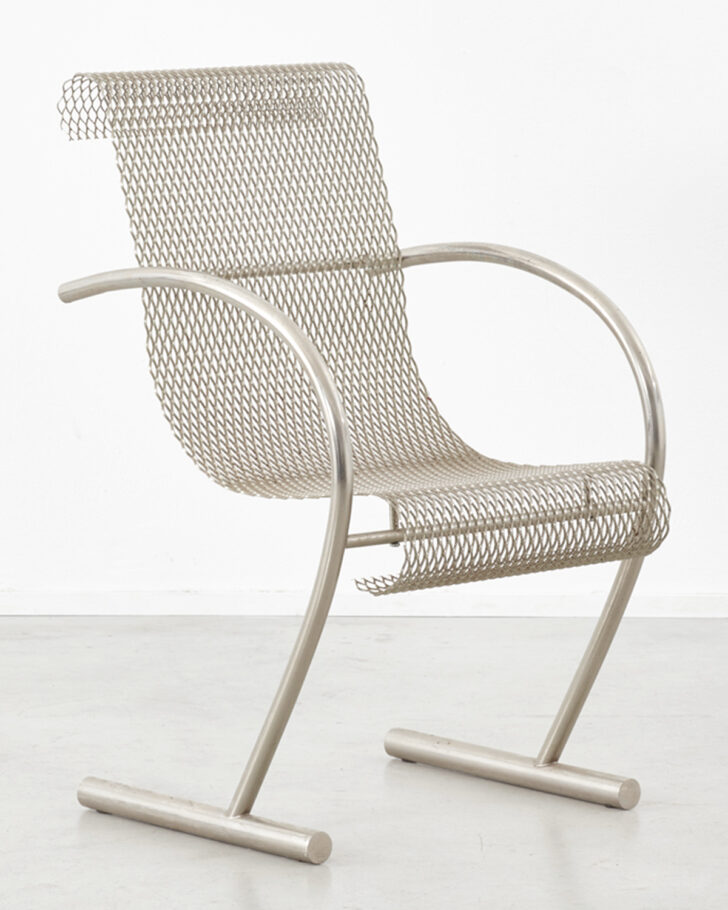 The steel and mesh Sing Sing Sing chair by Shiro Kuramata, designed in 1985 for Philippe Starck's brand, XO, just a few years before Kuramata moved to Paris himself. It's been suggested that the name of the chair has something to do with its similarity in shape to a treble clef. (Photo courtesy of Beton Brut)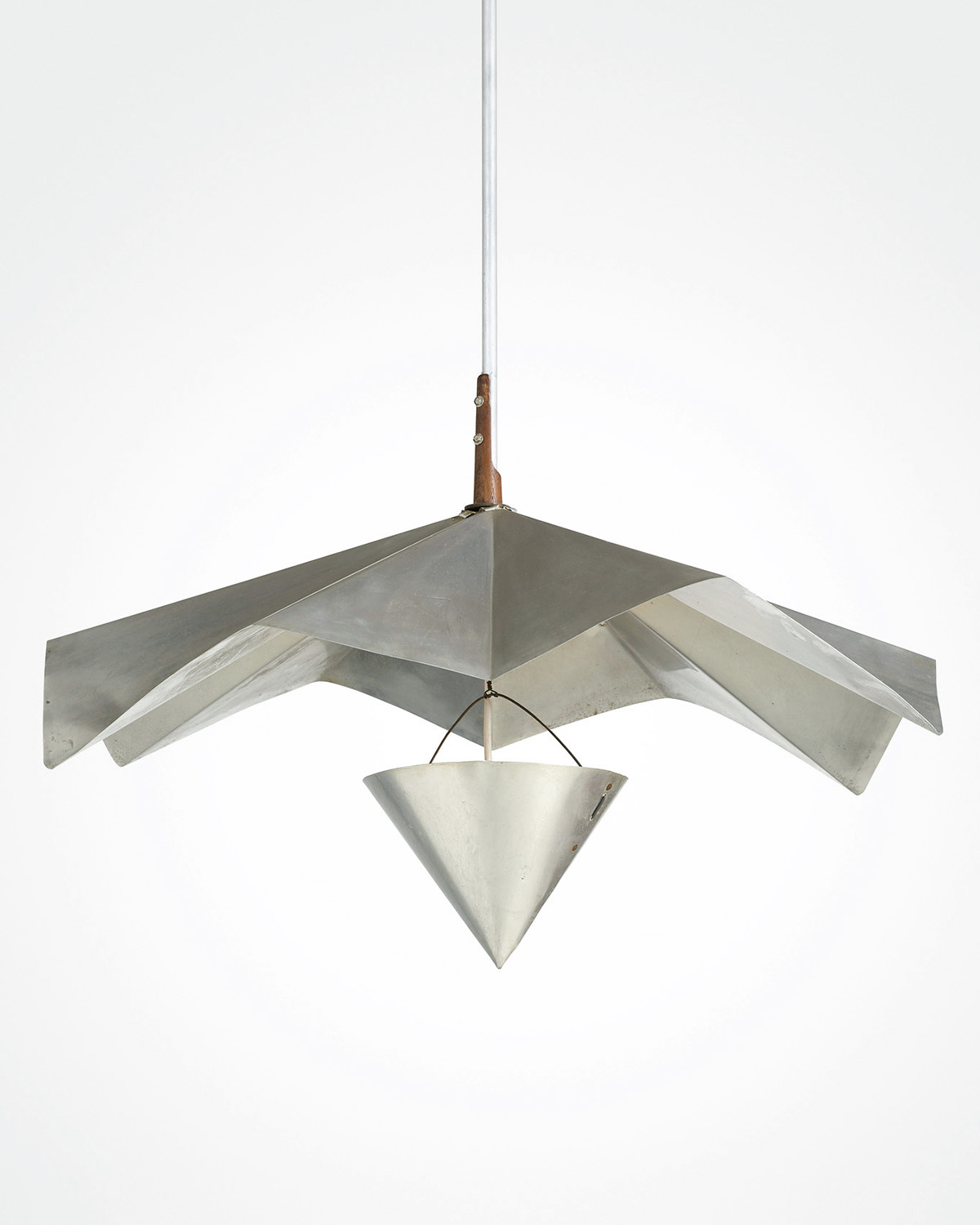 A hand-cut tin pendant light by the famously multidisciplinary artist Alexander Calder, who created it in 1960 after a visit to the home of two friends. From a 2002 Christies auction: "The conception of Untitled (Light Fixture) came about as a result of a visit by Calder and his wife Luisa to the home of his good friends Léonie and Geddes Parsons in Roxbury, Connecticut. Calder complained that the light above the kitchen table was much too dim, exclaiming 'you need a goddamn lamp. I'll make you one!' Shortly thereafter, Calder created and installed the functional sculpture." (Photo courtesy of Rago/Wright)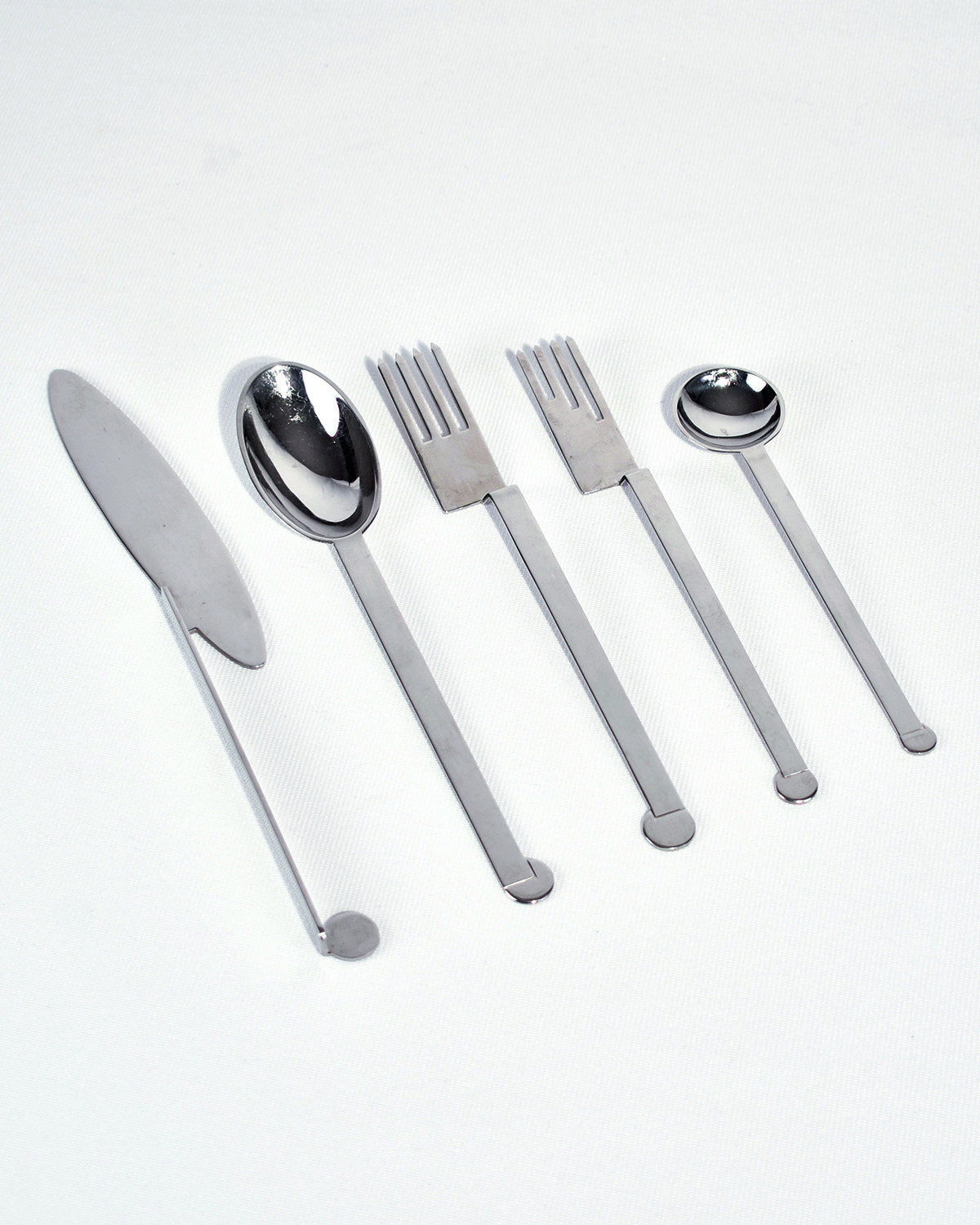 A set of stainless-steel XUM flatware (1990) made in Japan and designed for the short-lived silver brand Bissell and Wilhite by Robert Wilhite. In his early career Wilhite was primarily a conceptual artist, but he also designed furniture, lighting, and flatware, and more recently has taught design at Otis and the Santa Monica College of Design, Art, and Architecture. (Photo courtesy of Casa Shop)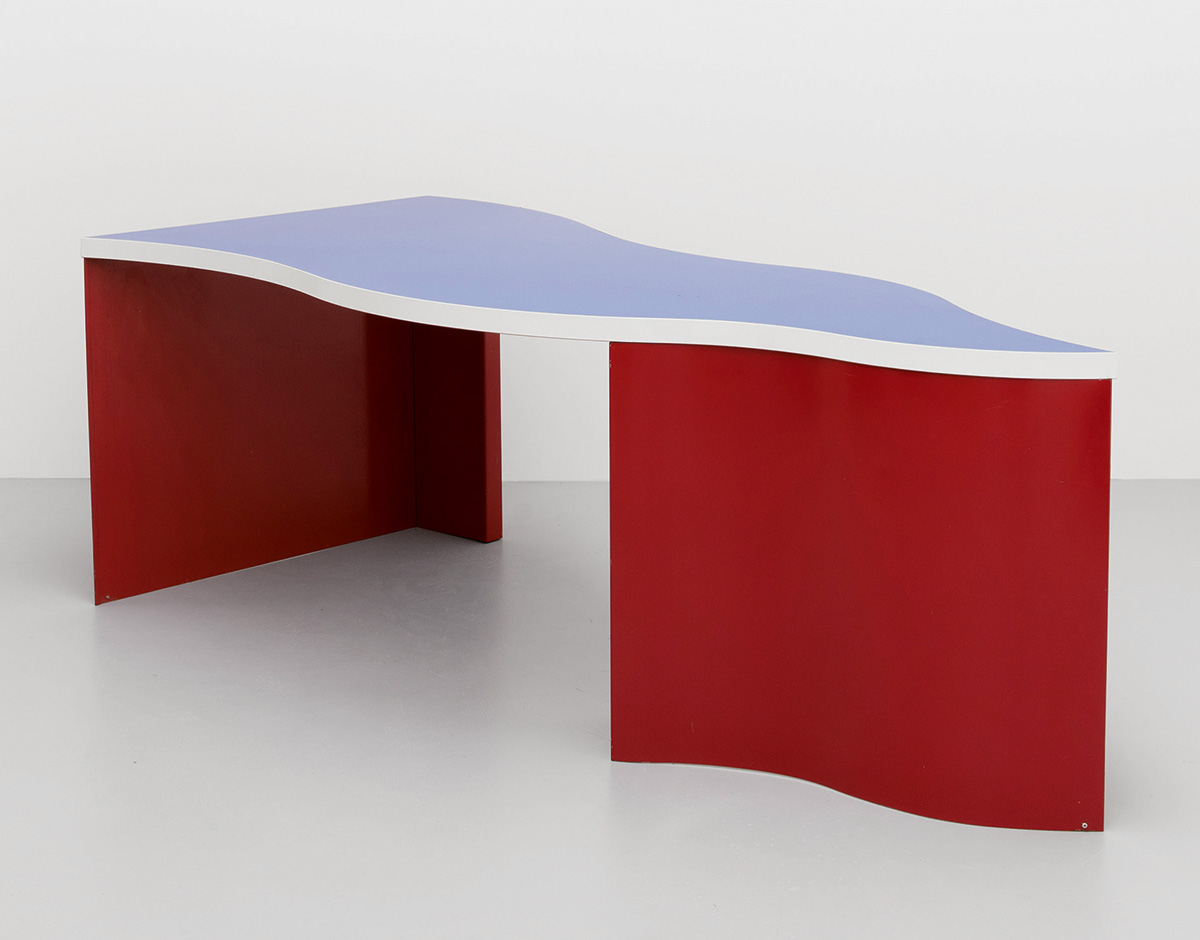 A pennant-shaped Bandiera desk (1988) by Alessandro Mendini for the influential and experimental French furniture brand Tribu, founded in the mid-'80s by Gérard Gayou and Martine Marescaux and shuttered in 1992. Tribu worked with everyone from Pierre Paulin to Verner Panton to Ettore Sottsass to Martin Szekely to Toshiyuki Kita. (Photo courtesy of gallery A1043)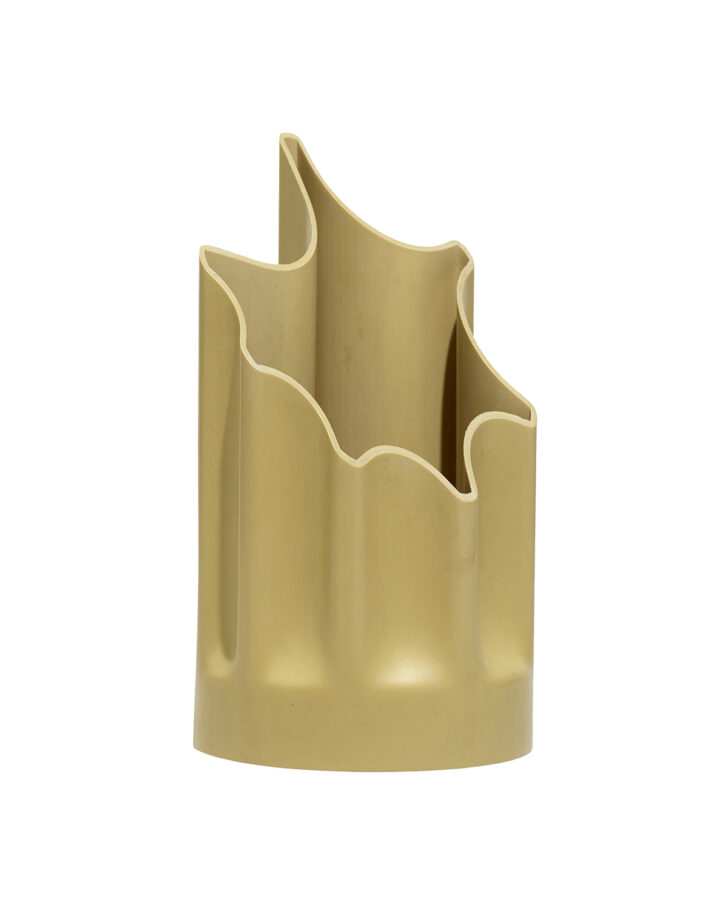 The Bambu vase (1969) by Enzo Mari for his longtime collaborator, the Italian brand Danese. The vase was originally made in PVC plastic but is currently produced in ceramic; it's part of a series of vessels inspired by classical columns but that also bore a resemblance to bamboo. (Photo courtesy of Rago/Wright)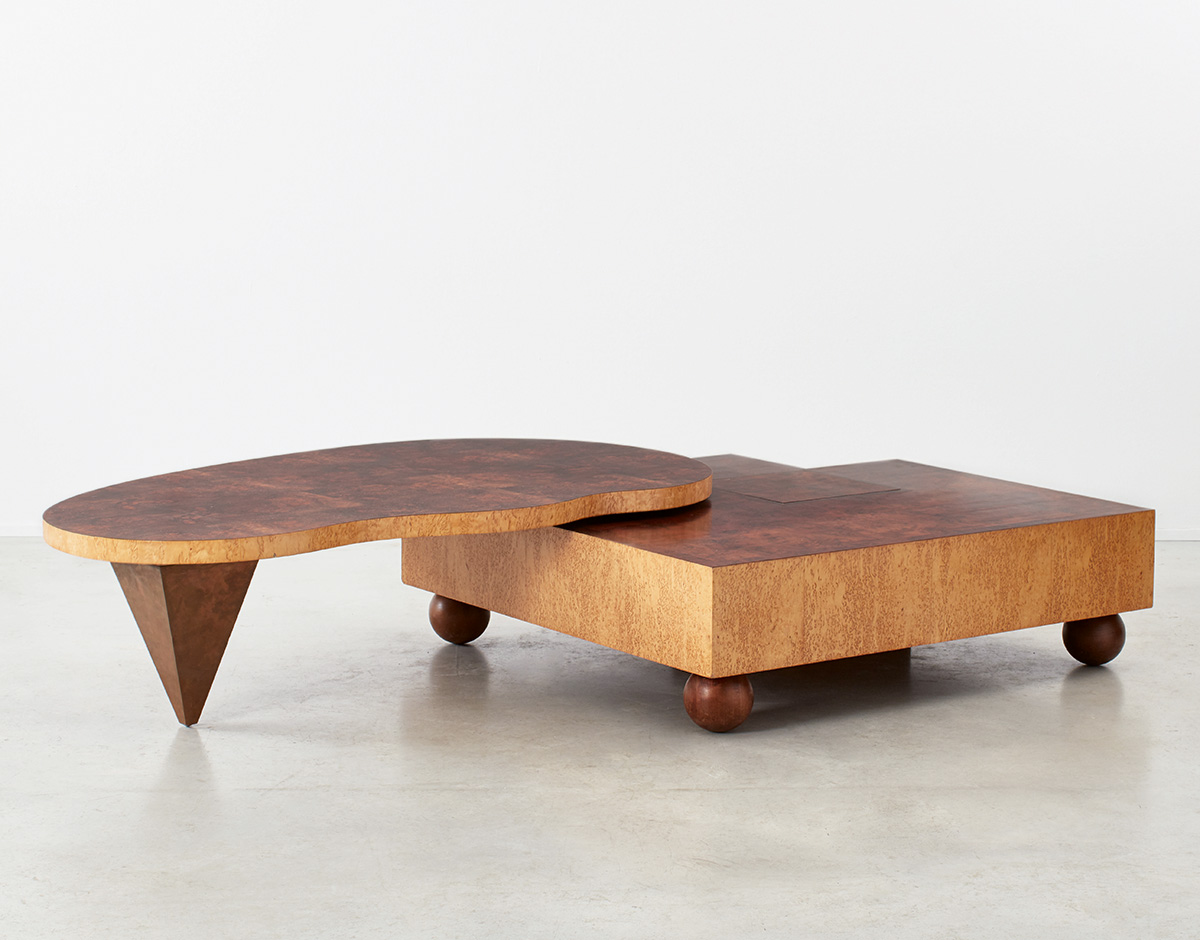 A postmodern coffee table (1989) by Pucci di Rossi, the Italian-born functional artist whom we profiled back in 2020. Of his work, his widow, gallerist Mathilde Baralhé, said: "He was a creator of forms in space which kept a function to his creations. Pucci was a sculptor who played with furniture, shapes, materials and styles." (Photo courtesy of Beton Brut)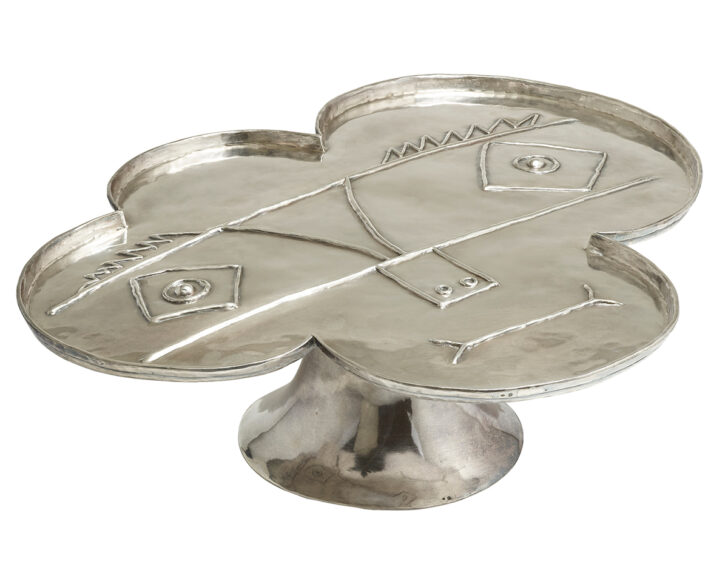 A cake plate (1959) by Pablo Picasso, whose decorative work more typically took the form of ceramic tableware. This plate was part of a series made for the artist in silver by metalsmith Francois Victor-Hugo, the writer Victor Hugo's great-grandson. You can read more about the series here and here. (Photo courtesy of Rago/Wright)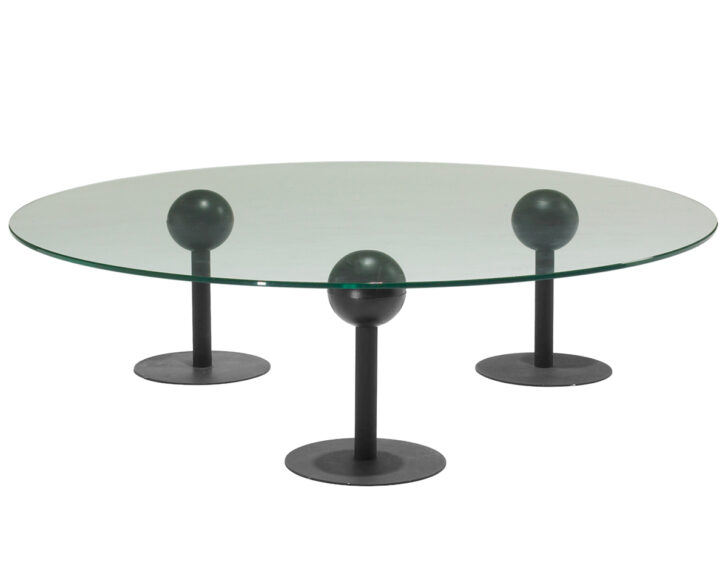 A table designed by Philippe Starck 1982 for 3 Suisses, a French clothing company founded in 1932 that eventually expanded into home furnishings, which Starck was one of the first to create for the brand. (One of our favorite Starck designs, the Tamish lamp, was also designed for 3  Suisses, as well as Starck's Joe Ship tables.) It appears he may have later put the table into production with Disform, but we can't exactly tell! (Photo courtesy of Rago/Wright)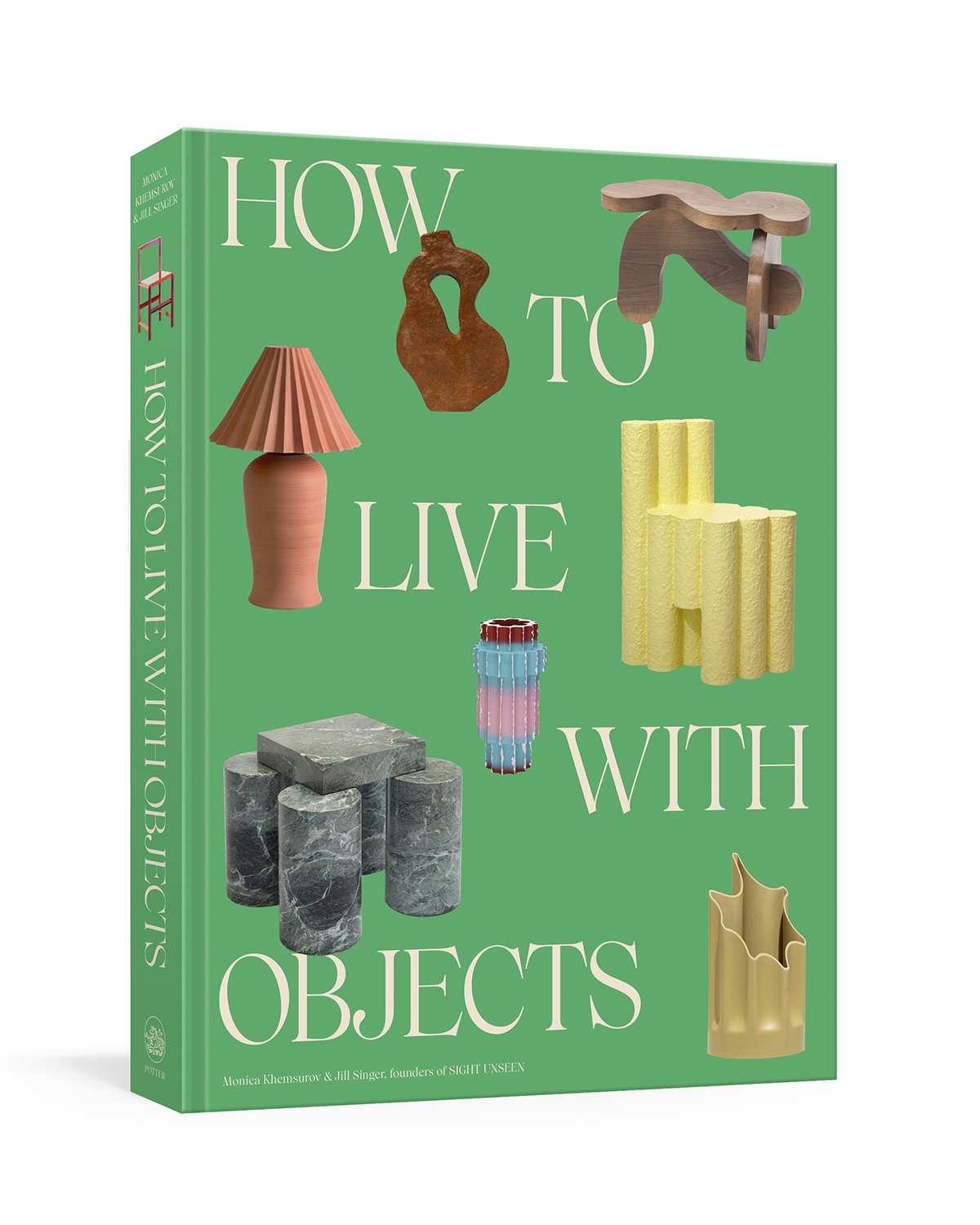 All objects above are excerpted from our book, How to Live With Objects. Purchase a copy here!