11.16.22
This London Townhouse Makes the Case for Painting Your Bedroom — Ceilings Included — Gold
Now that our book is out, it's time to introduce you to more of the players in it. Partners in both life and work, Tatjana von Stein and Gayle Noonan cofounded the full-service creative studio Sella Concept in 2016, with von Stein in charge of interior architecture and furniture design and Noonan handling branding and identity. We had covered several of the pair's projects on the site before — including a gorgeous Mediterranean-hued bar in London, and a Hackney flat with a next-level tortoise-shell headboard — but we'd never gotten a glimpse inside their own home until we reached out during our book research. Boy, were we glad we did: The pair live in a London townhouse with breathtaking top-floor views, and they've filled it with quirky pieces they've collected as well as relics of past projects they've done together.
"Our objects are a mix of pieces we've bought in vintage markets, pieces we've made, and pieces we've collected from artists we love and respect. It's this random mix of collectibles and emotive pieces that Sella Studio is trying to introduce more of into its interiors projects," says Noonan. "The secretary in the living room, for example, Tatjana inherited from her grandmother, which somehow brings her grandmother's wisdom and love into our home. It sits right next to a painting by me and the first and only sculpture Tatjana ever made, on a night course as a teenager, surrounded by mothers complaining about their teenage daughters." You can find Sella Concept's beautiful, mustard (gold? ochre?)–toned home on page 240 of the Sentimental Objects chapter of How to Live With Objects, but we're excerpting some of our favorite images here today.
PHOTOS BY CHARLIE SCHUCK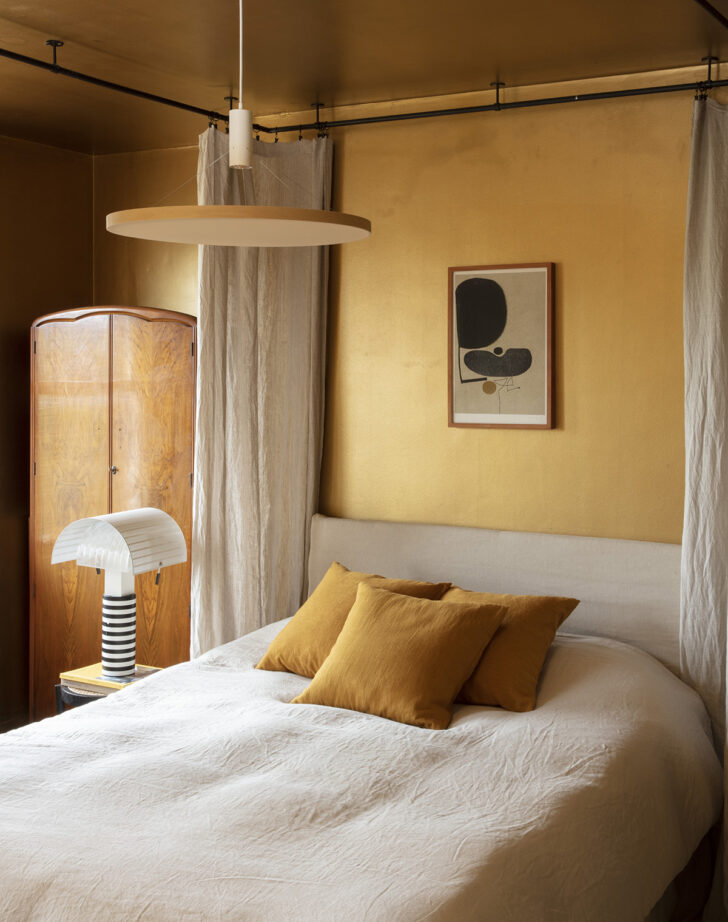 "We love this room. It's gold—what were we thinking?—yet calm and indulgent. It reminds us of so many moments, like Gayle surprising Tatjana with this gorgeous print by Victor Pasmore, who's her favorite British expressionist. The linen curtains are from a set we built on a Netflix job, and the lamp is Shiro Kuramata's Shogun lamp for Artemide. The Art Deco wardrobe is about to explode open because of our coat obsession."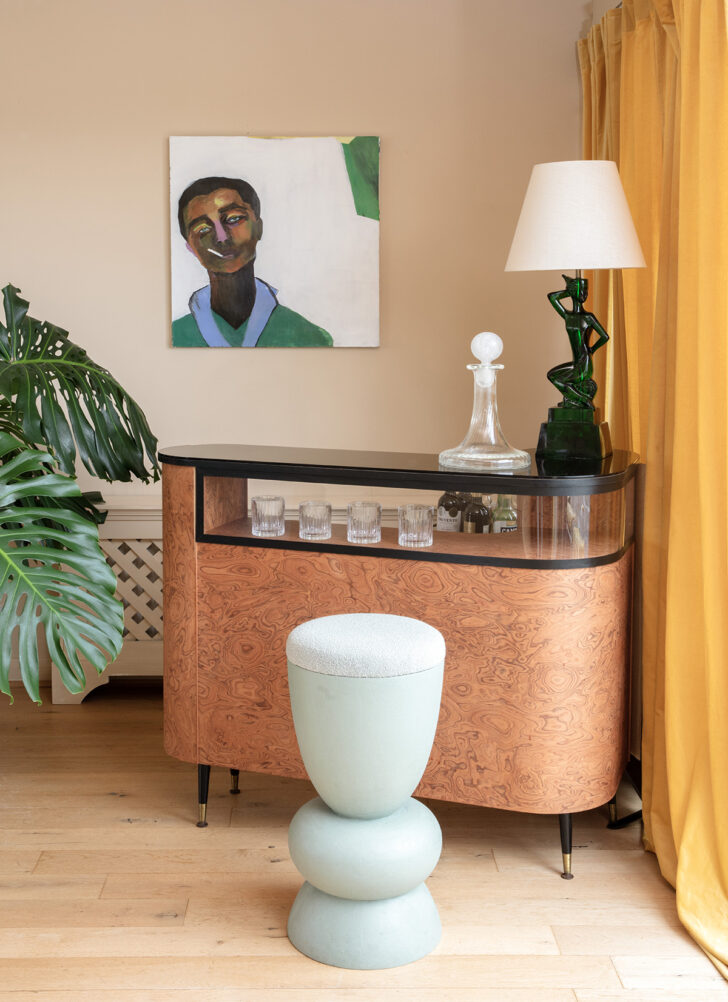 "This stool is the first furniture piece Tatjana designed. It was based on the bathers' shapes and forms in the ladies' pond in Hampstead Heath, which is the neighborhood we now live in."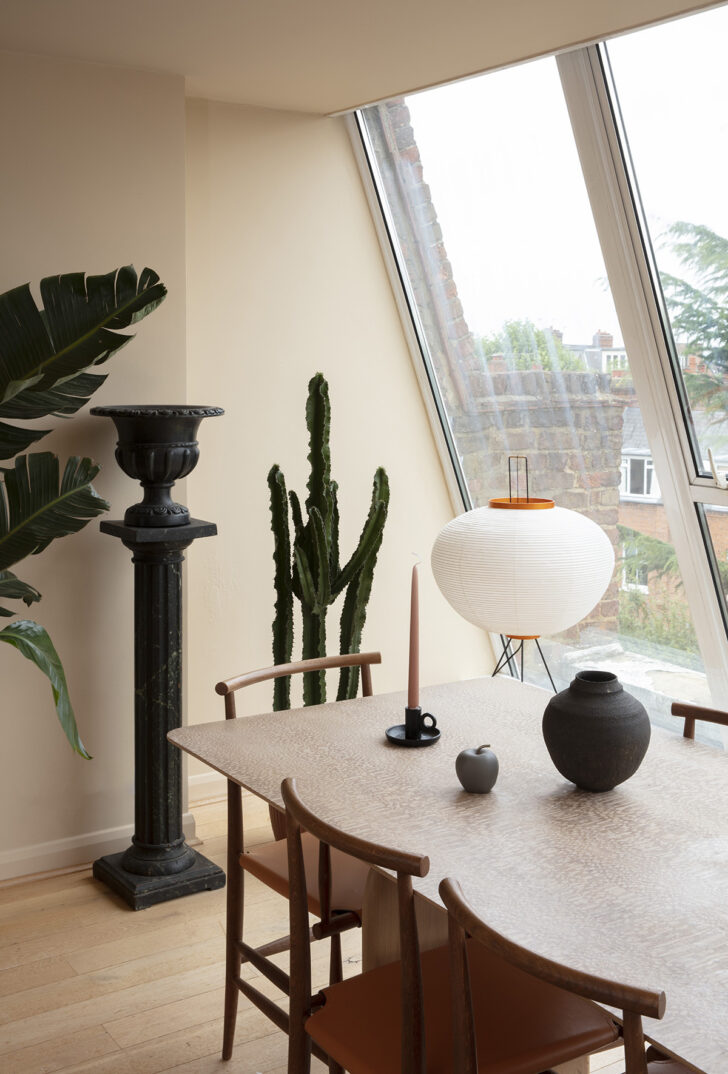 "We first met while creating a concept store for a client. We both visited Akari's pottery studio, and little did we know that we would get married three years later and the piece would end up sitting on our dining table, which Tatjana recently designed. This scene also depicts much more, such as Gayle's love for this strange little porcelain apple, Tatjana's uncle's plinth, the first floor lamp Tatjana ever bought herself, and José, our cactus (who has other overgrown friends in the living space, named Hervé, among others)."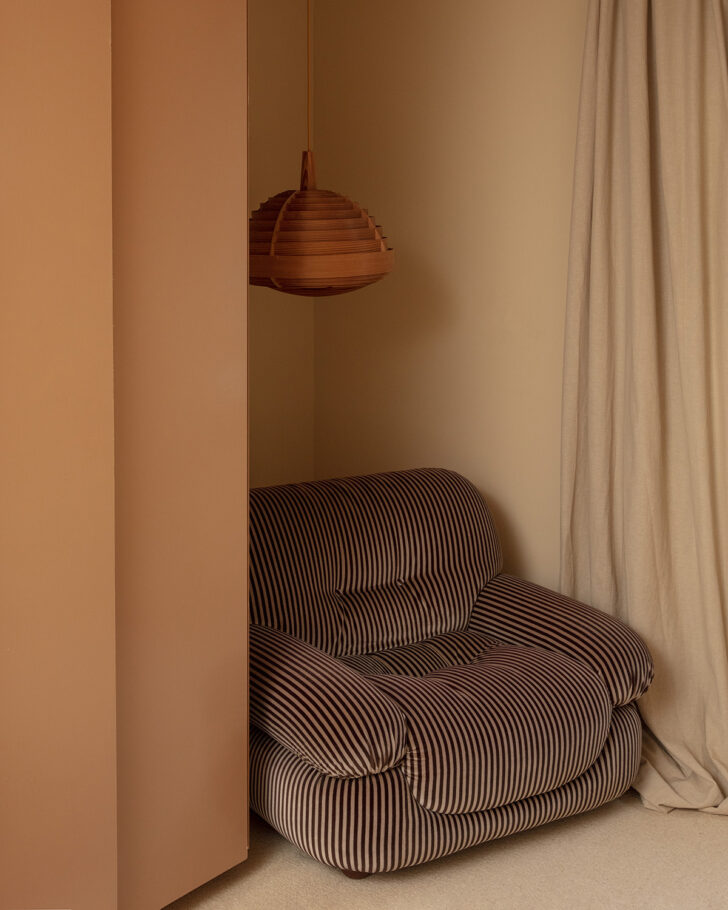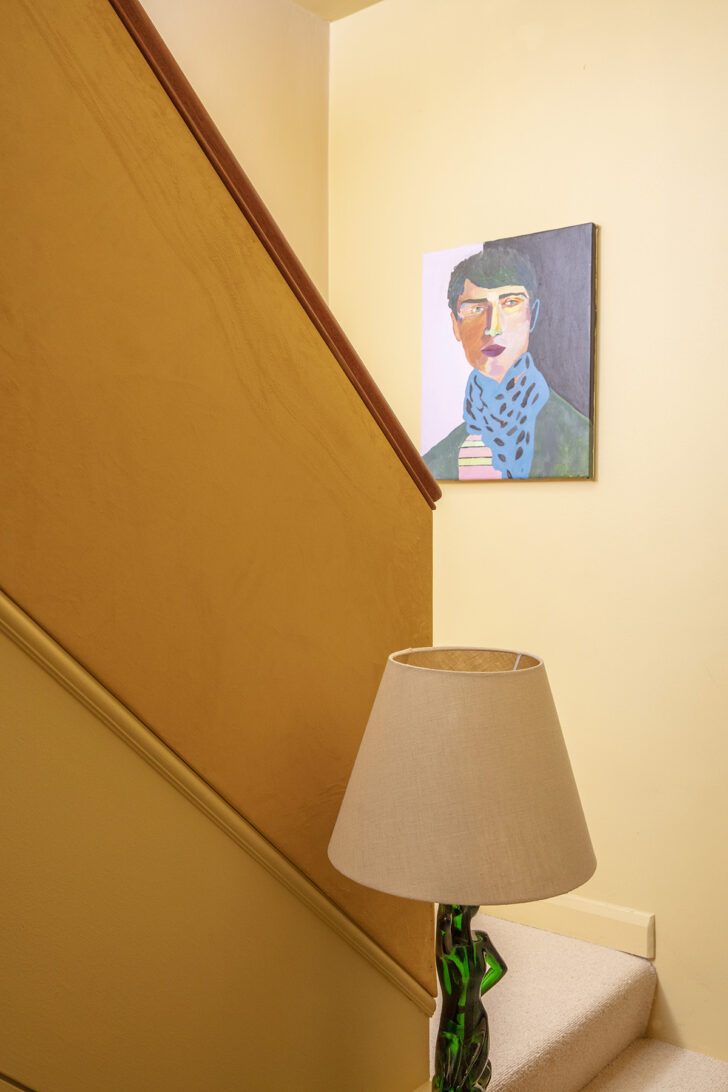 "Gayle loves negative space, while Tatjana is always gently and discreetly introducing little finds. We came to a firm agreement that our bedroom would stay nothing but serene. Furniture and objects seem to be like people to us, our little friends around the house that make us smile."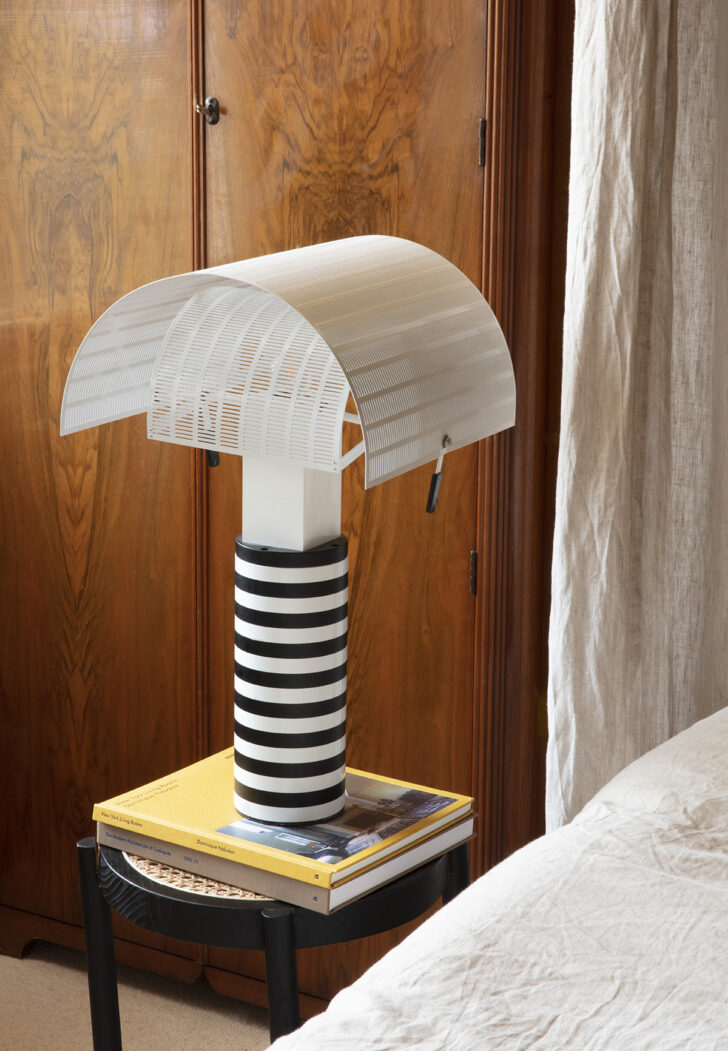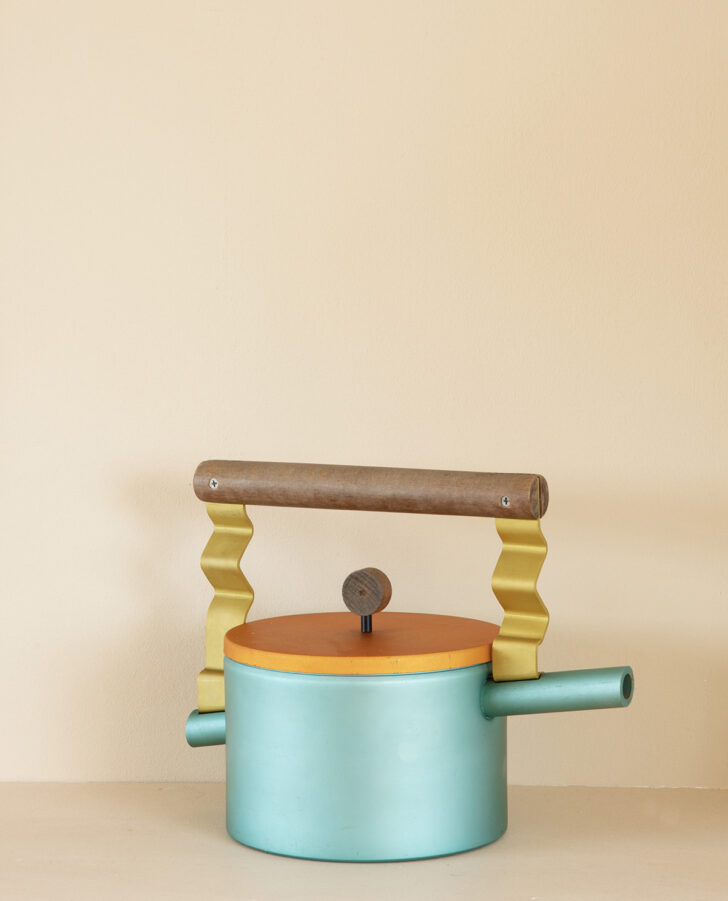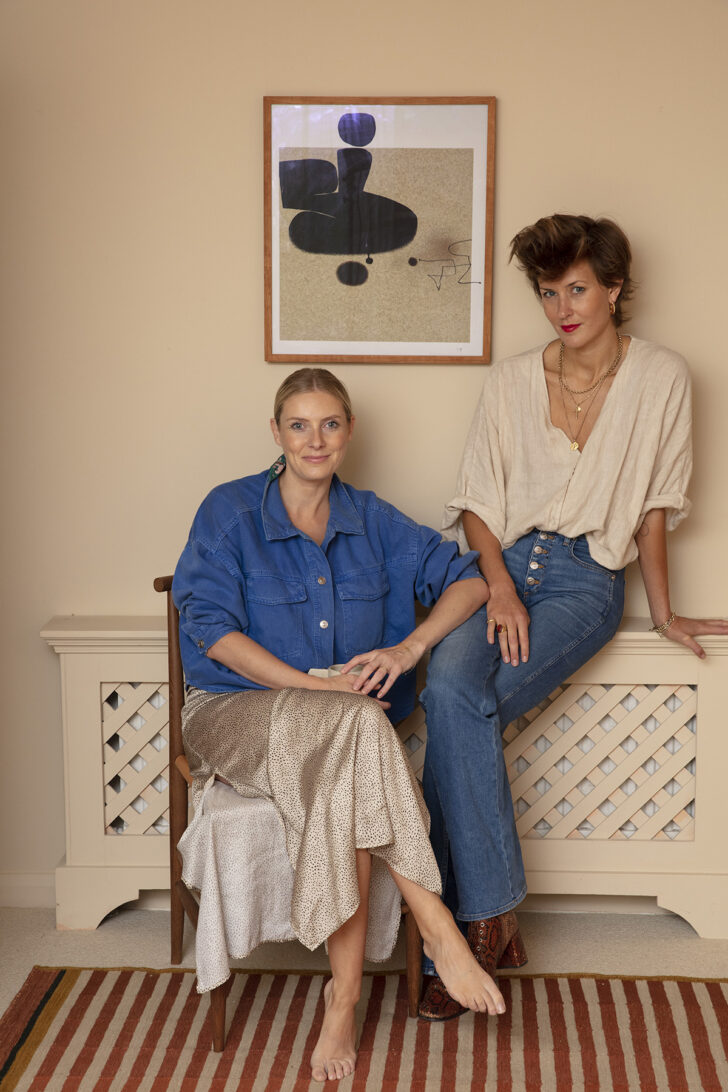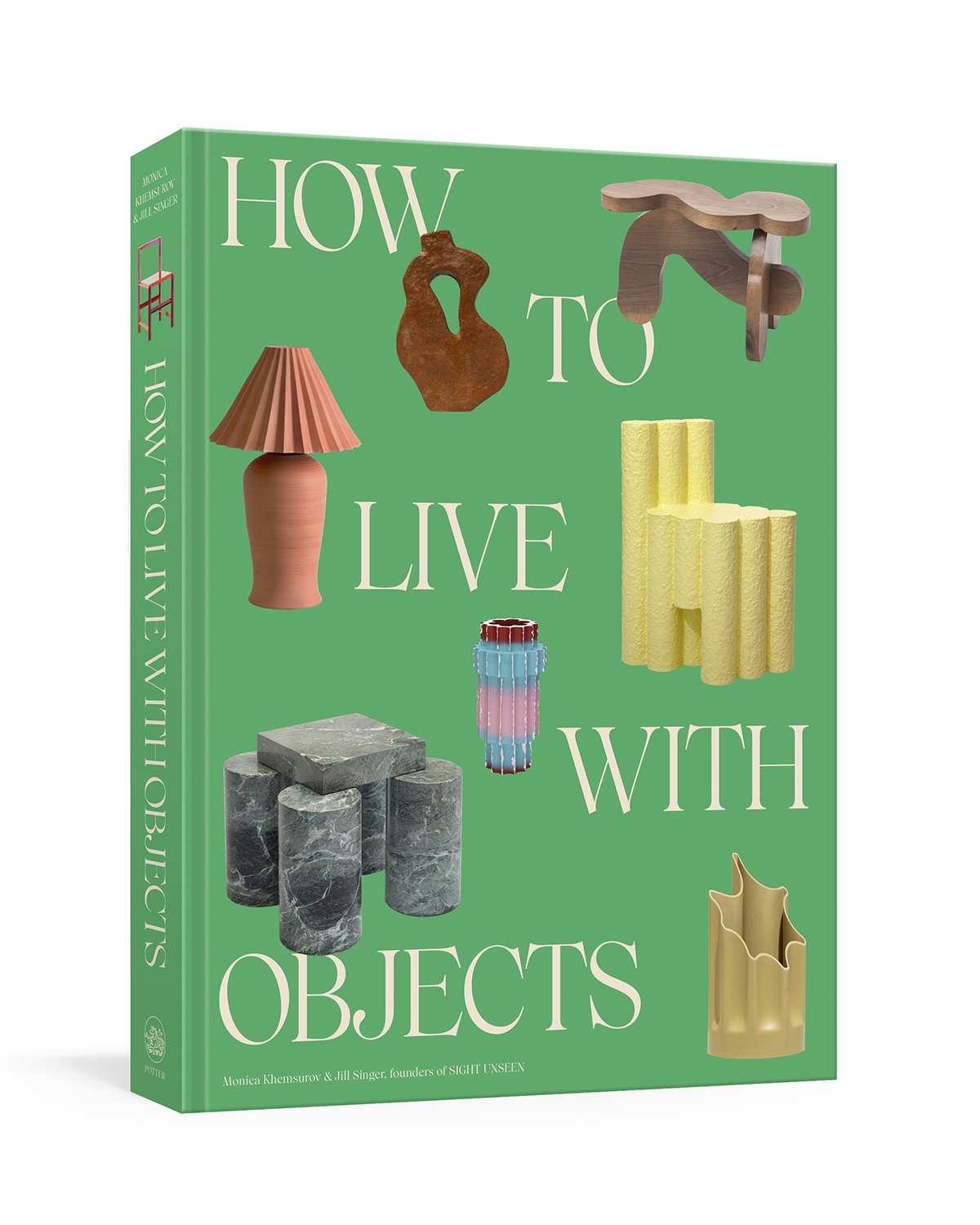 IMAGES AND TEXT ARE ORIGINAL AND ARE EXCERPTED FROM SIGHT UNSEEN'S NEW BOOK, HOW TO LIVE WITH OBJECTS. ALL CONTENT IS COPYRIGHT PROTECTED AND MAY NOT BE USED WITHOUT PERMISSION.