12.17.22
Week of December 12, 2022
A weekly Saturday recap to share with you our favorite links, discoveries, exhibitions, and more from the past seven days. This week: Our favorite new London shopping destination, a chic eatery in Melbourne, and a New Zealand–born collection of stained glass lights that has us praying they'll ship to America.
Interiors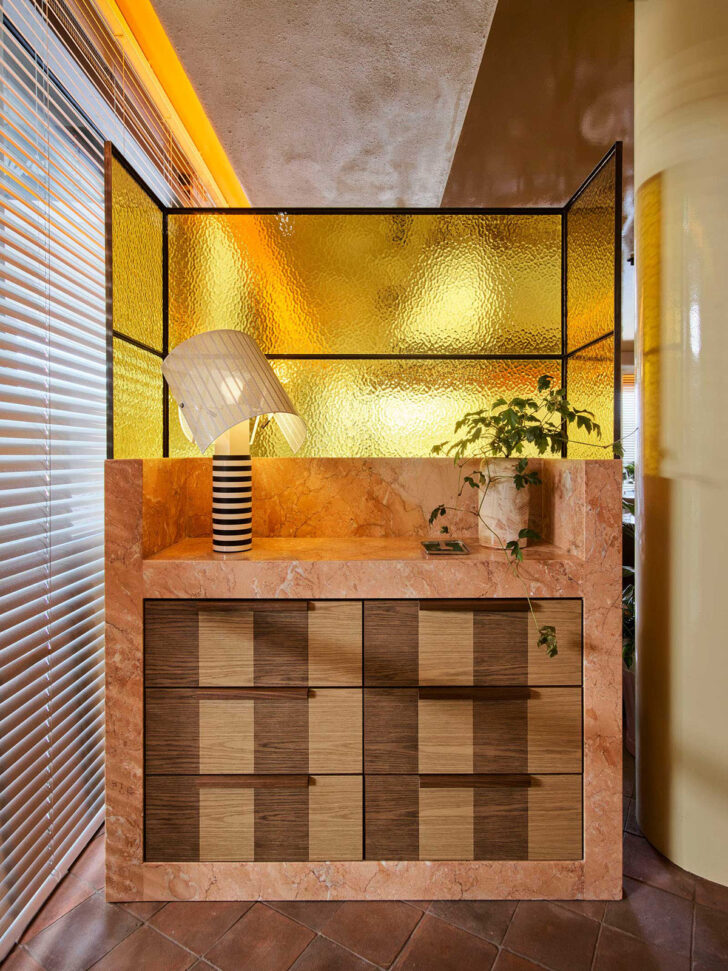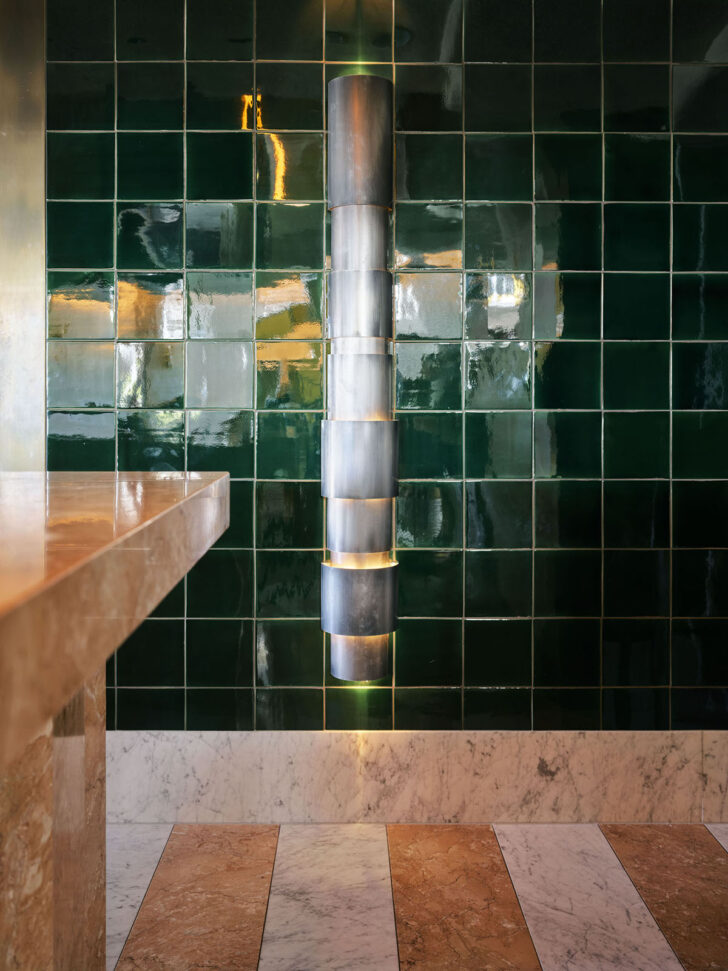 Melbourne designers Flack Studio (of Sydney's Ace Hotel and Troye Sivan's widely Instagrammed Australian home) are experts in mixing earthy colors and a casual atmosphere with glossy sophistication – like this exceptional wall of dark green tile. For the interiors for the newly opened Pixie Food & Wine restaurant in Byron Bay, Australia — a space serving Italian cuisine — Flack took the opportunity to reference and incorporate 1960s and 1970s Italy in the design. Pipistrello table lamps by Gae Aulenti sit on the bar, Tobia Scarpa's Fantasma floor lamp glows in a corner, and a Mario Botta Shogun lamp gets a moment, as do ruched leather banquettes and Mario Bellini Cab chairs in matching oxblood.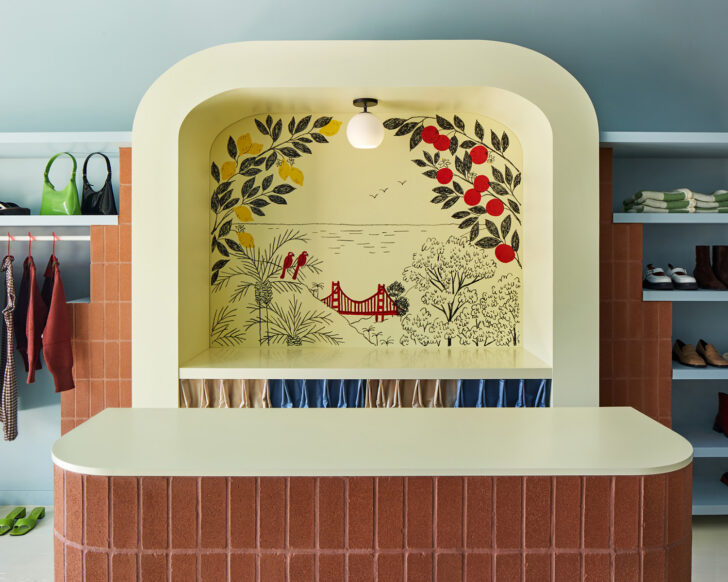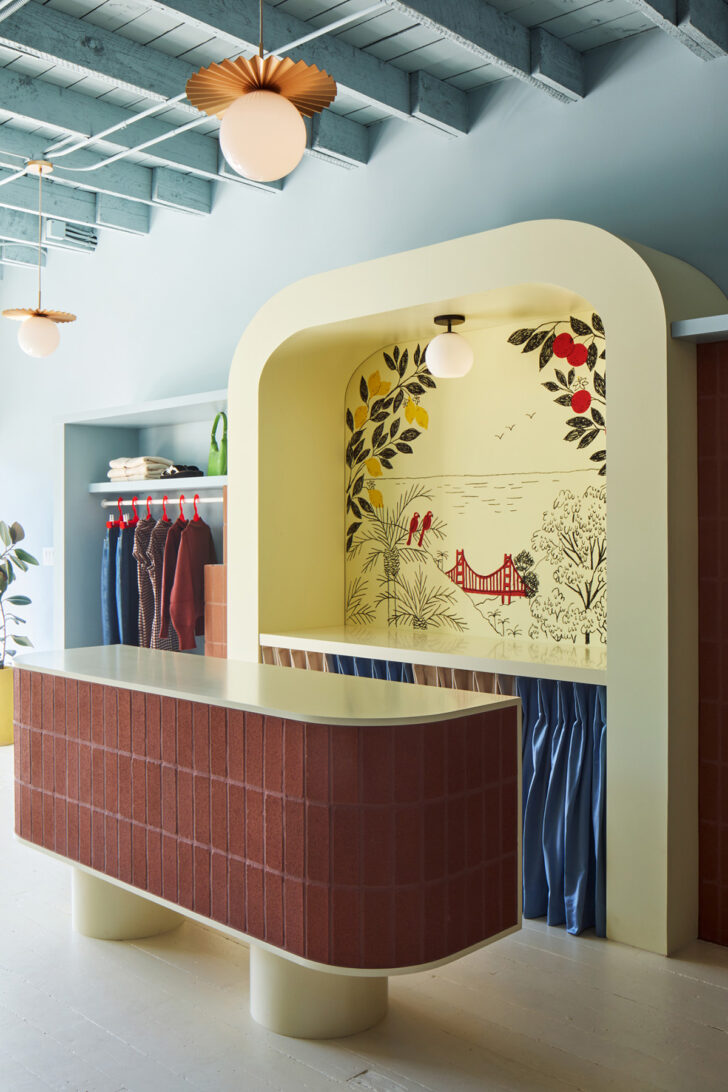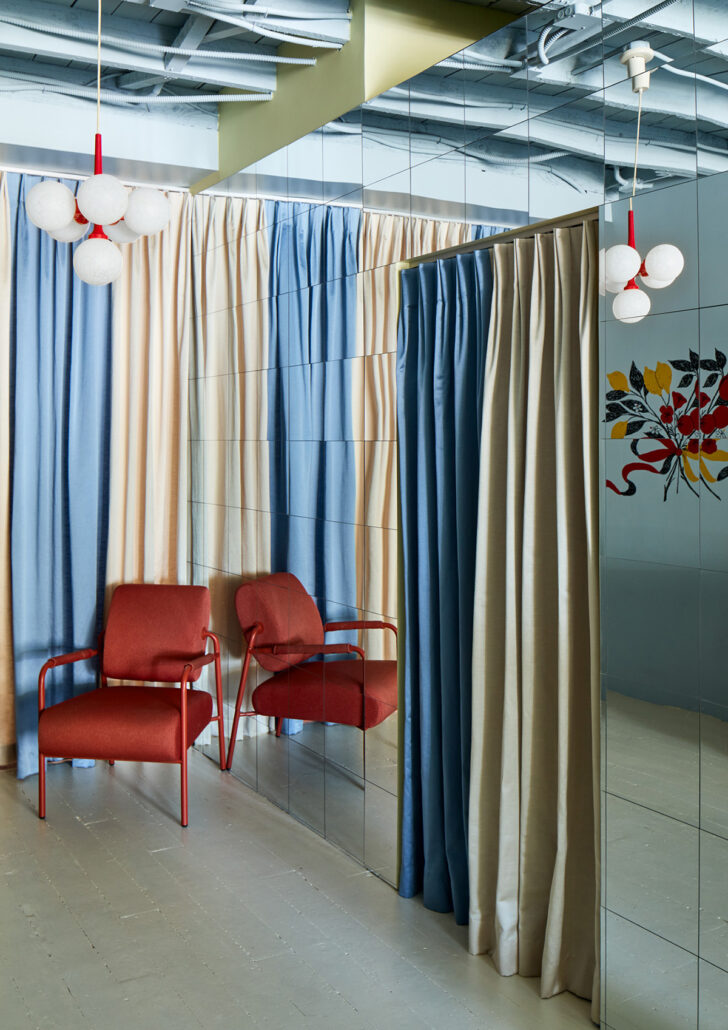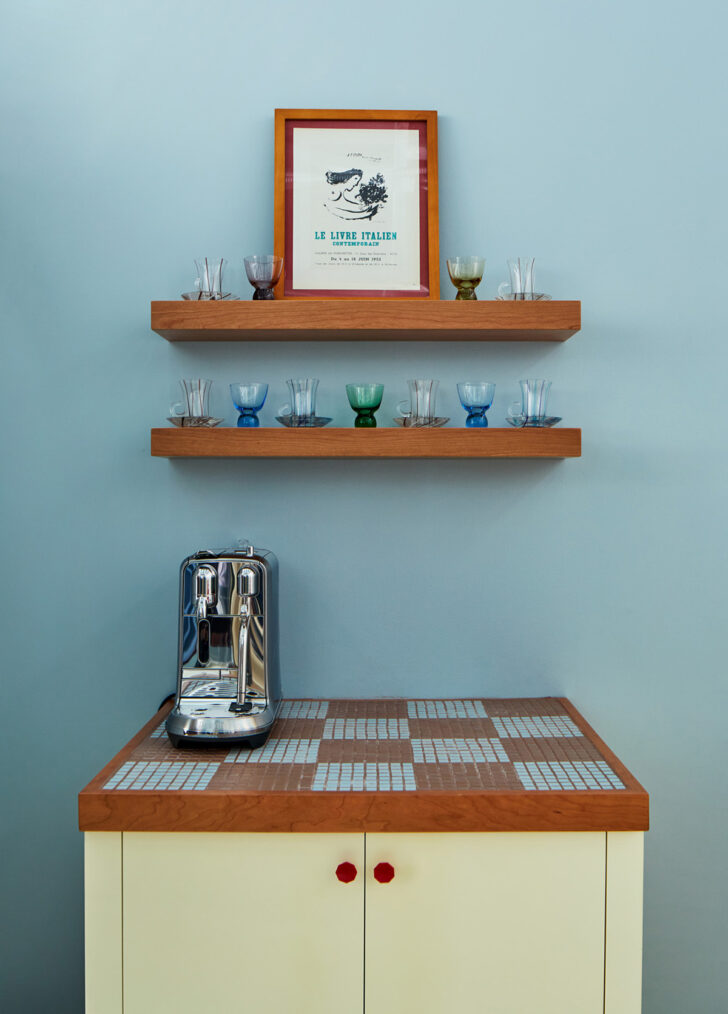 After years online, the cult clothing brand and retailer Lisa Says Gah! opened its first brick and mortar storefront in Los Angeles last month — and the space, designed by Adi Goodrich of Sing-Sing Studio, is one you want to experience, one that makes you want to get off that screen. Soothing, cool blues and grays are balanced out with splashes of warmth in lemon and cream; it's rich in texture, with draperies and an ingenious use of terracotta brick veneer; and a beautiful illustration by Liana Jegers behind the cash wrap station depicts the Golden Gate Bridge, linking the new Echo Park shop to San Francisco, the city where Lisa Says Gah got its start.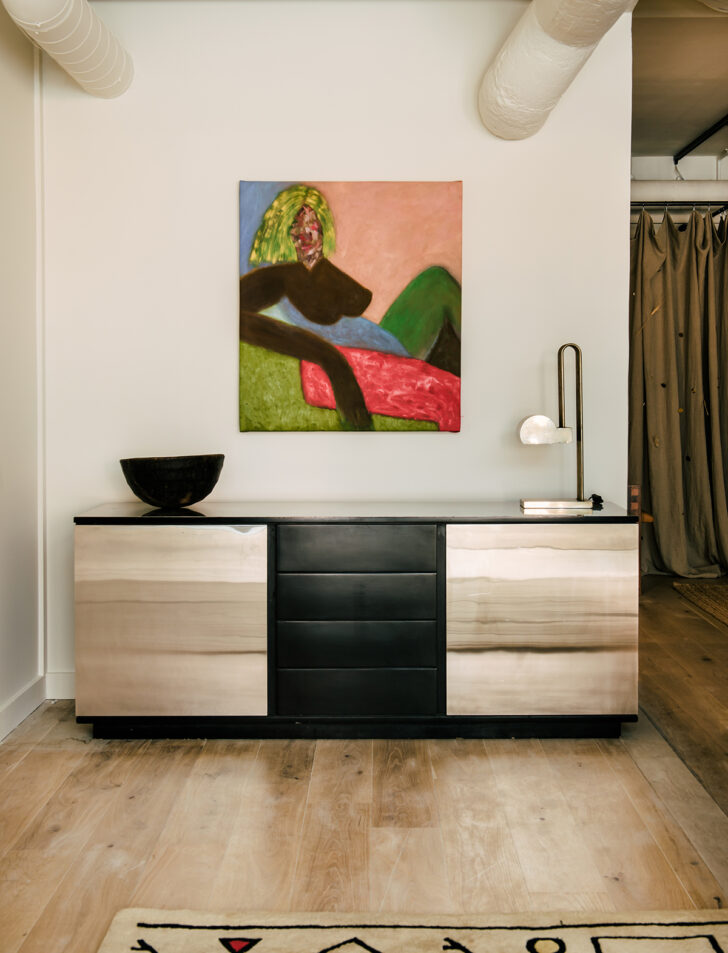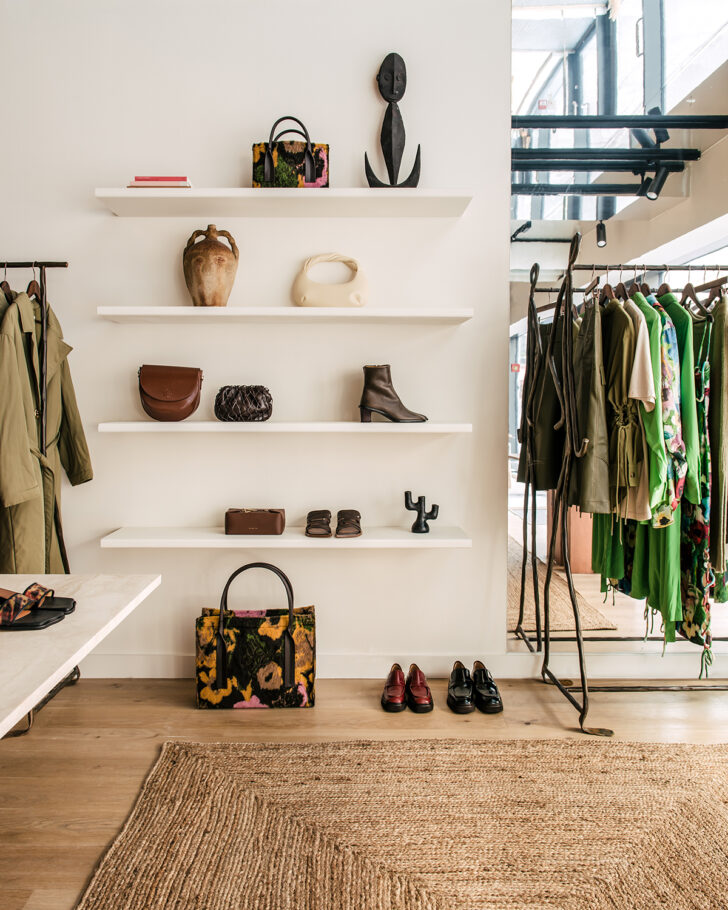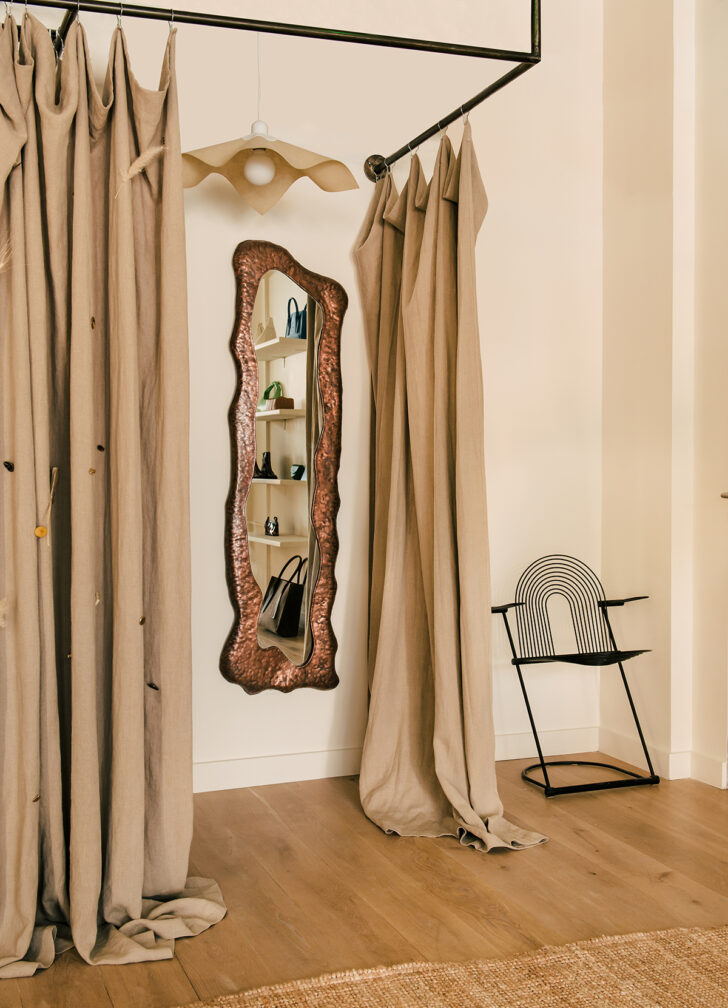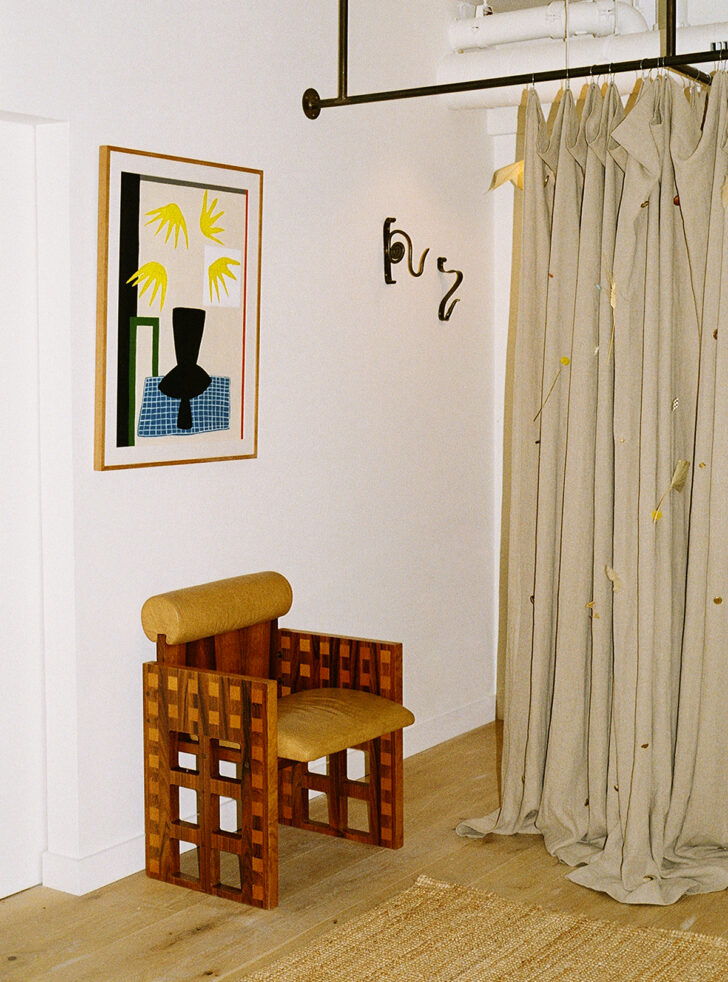 Opened last week in London is the first ever Rejina Pyo store, which brings to life the full experience of the cool-girl fashion brand: vintage furniture, interesting collaborations with local artists and makers — including wrought iron rails and a hand-molded metal mirror by Pyo in collaboration with Barnaby Lewis, and furniture by Elliot Barnes — and gorgeous gorgeous clothes, full of interesting textures and warm tones.
Discoveries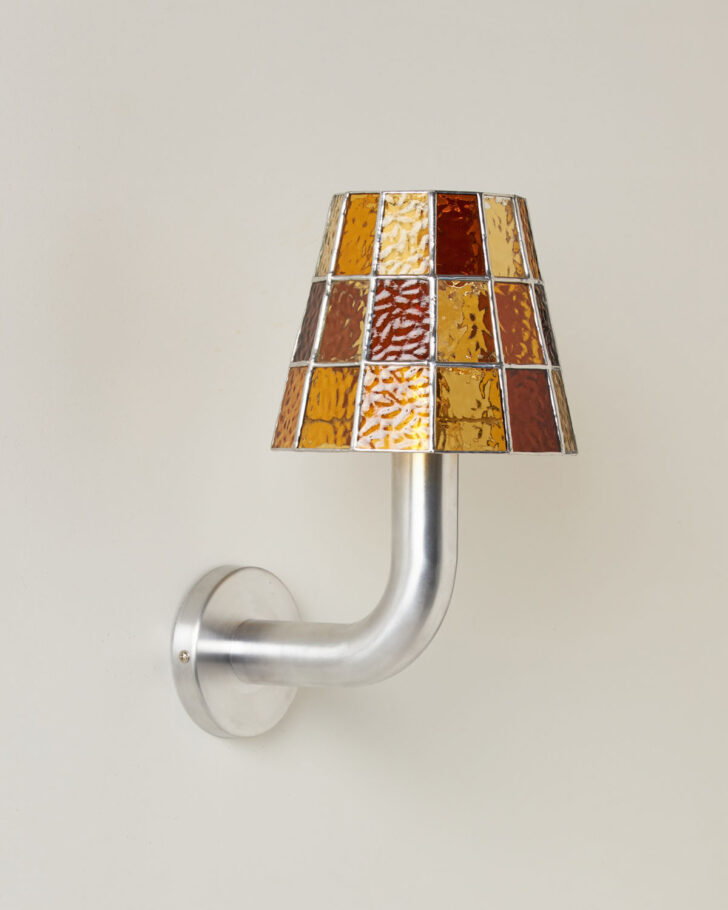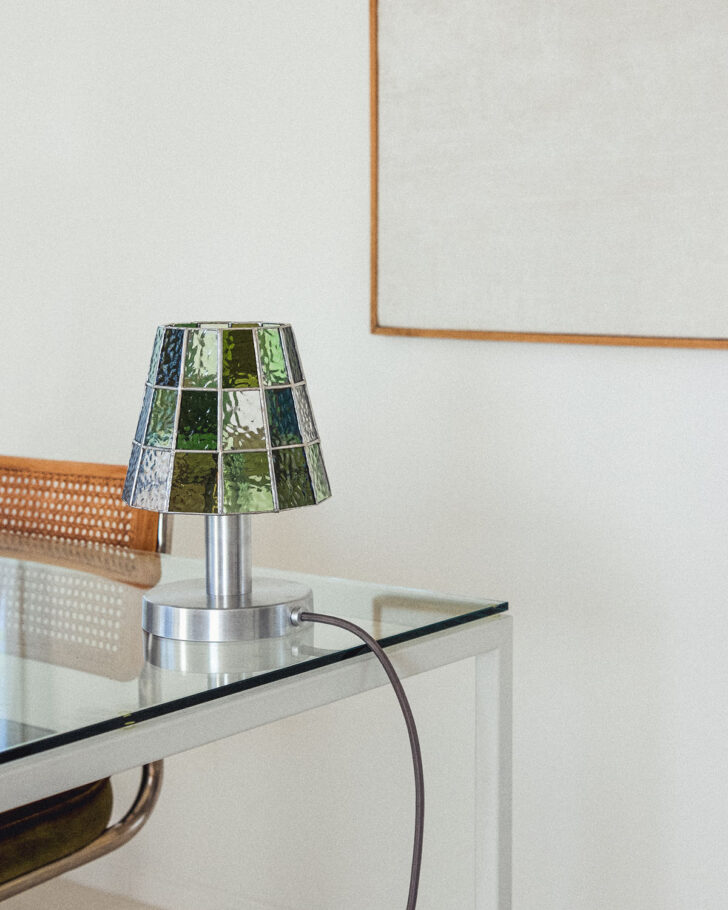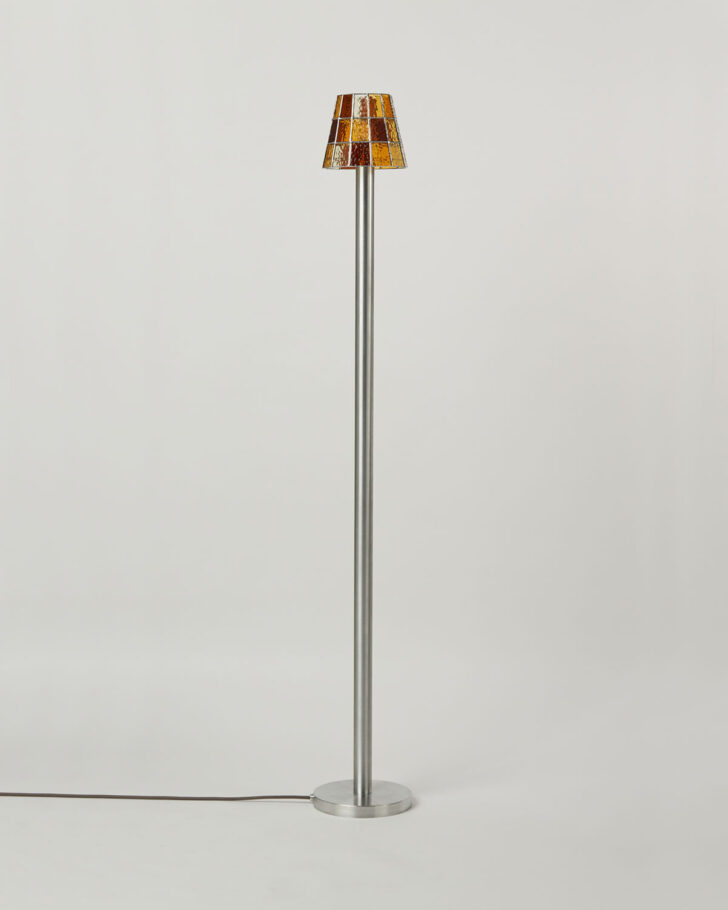 It feels like mushroom-inspired design has been trending and we're here for it. Take Fun Guy, the first lighting collection from Carina Webb's Frangere Studio in Auckland, New Zealand. Drawing from the shapes and colors of wild fungi specimens, the six pieces in Fun Guy feature stained-glass shades – an illuminated patchwork of blues, greens, golden amber, and berry ­– that are cut, foiled, and soldered by hand (Frangere means "to break" in Latin) and placed atop thick aluminum stems.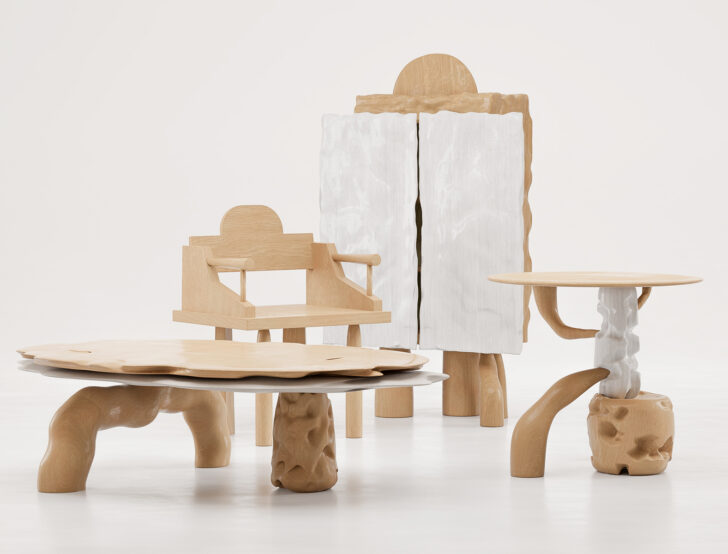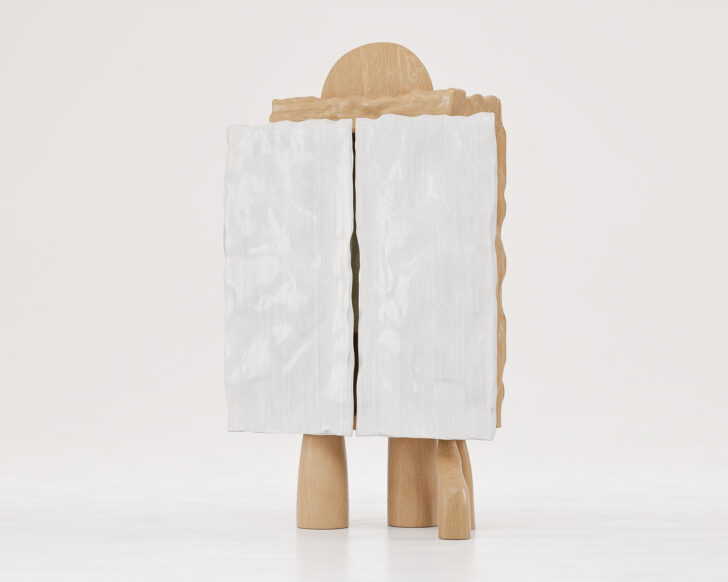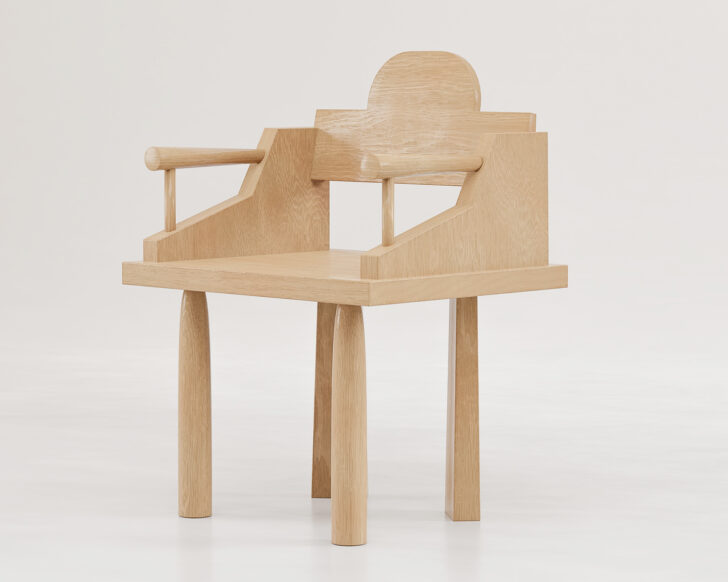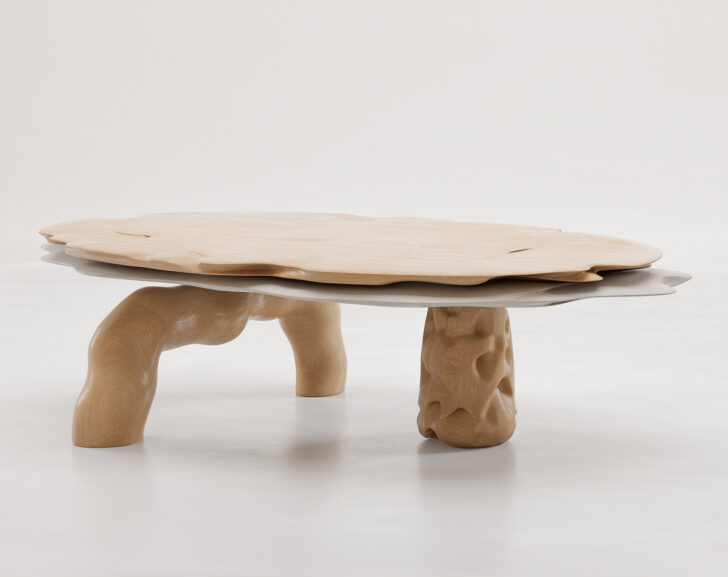 Trained as a cabinet maker and wood worker, French designer Benjamin Foucaud approaches his furniture like a sculptor, creating surreal shapes powered by dreams. In his new Colorado collection, for StudioTwentySeven, a cabinet, chair, coffee table, and side table come to life out of hand-carved white oak, with an occasional application of white linseed oil. Sometimes smooth, sometimes rippling, these pieces feel both geologic and otherworldly.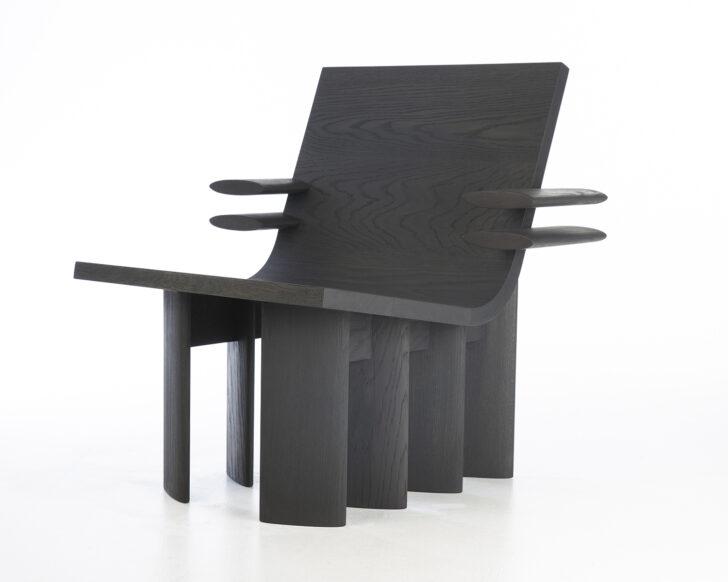 With 8 legs and 4 arms, the 12 limbs of Mac Collins's Boneyard lounge chair reference the best tile in the game of dominoes: the double 6. (Boneyard is the name for the scattered dominoes that stay facedown after each player draws). Collins, based in Nottingham and Newcastle, England, has a whole Dominoes series, of which the stained solid oak Boneyard chair is the latest, produced exclusively for Side Gallery in Barcelona. The chair's proportions are meant to make you feel grounded and relaxed as you sink back into it – ready to win.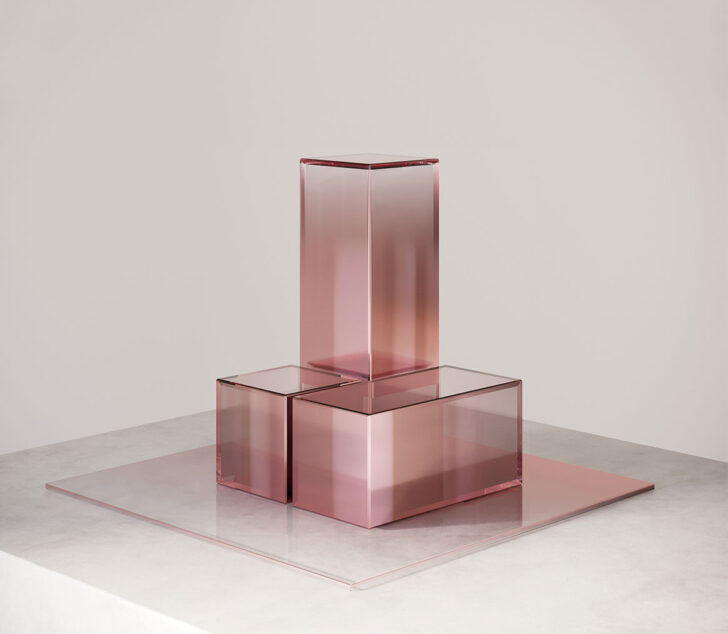 From the Italian lighting brand Formaminima comes the Curiosité Collection of handmade, decorative crystal boxes. Partly-mirrored planes of pink (Dazzle), clear (Sunrise), or dark gray (Zentih) glass intersect to create a trompe l'oeil effect that changes with your perspective. Depending on how and when you look at it, the rosy Dazzle set, might evoke a Nordic sunrise, midsummer rays at the height of the day, and the glittering sea on a sunny day.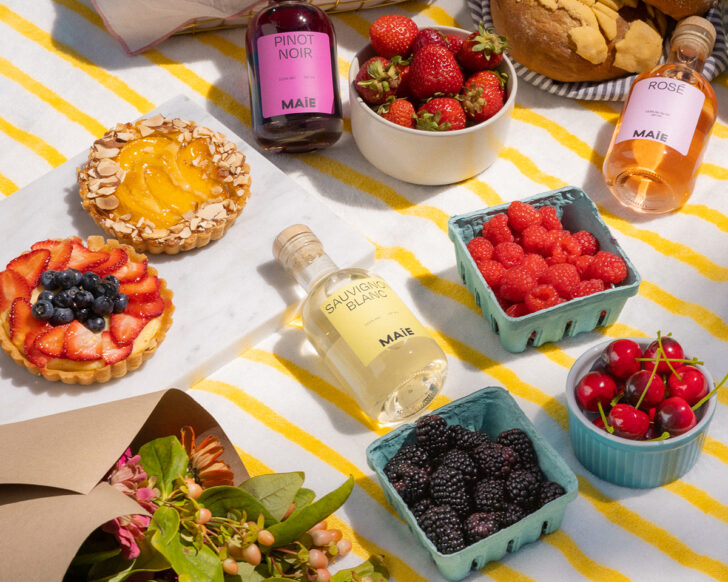 Please take us to this picnic. Maie, a new female-led vintner out of California, is attempting to solve the problem that occurs when you drink red and your friend drinks white: half-finished bottles. Maie's beautifully styled varietals of Rosé, Pinot Noir, and Sauvignon Blanc are packaged by the glass – one bottle is about 6.5 ounces. No more wine waste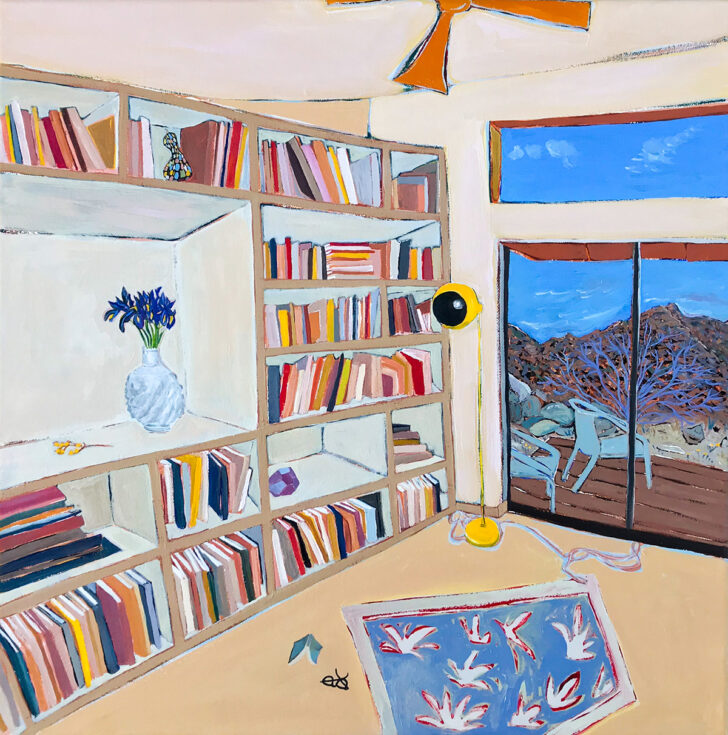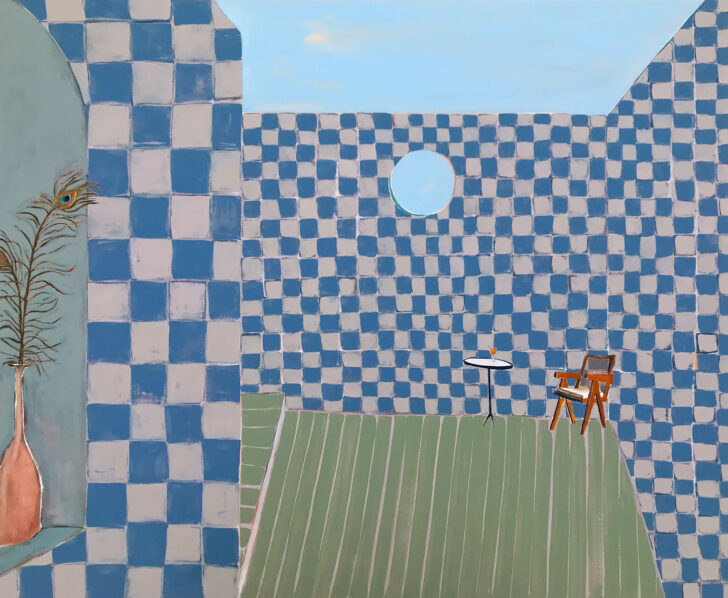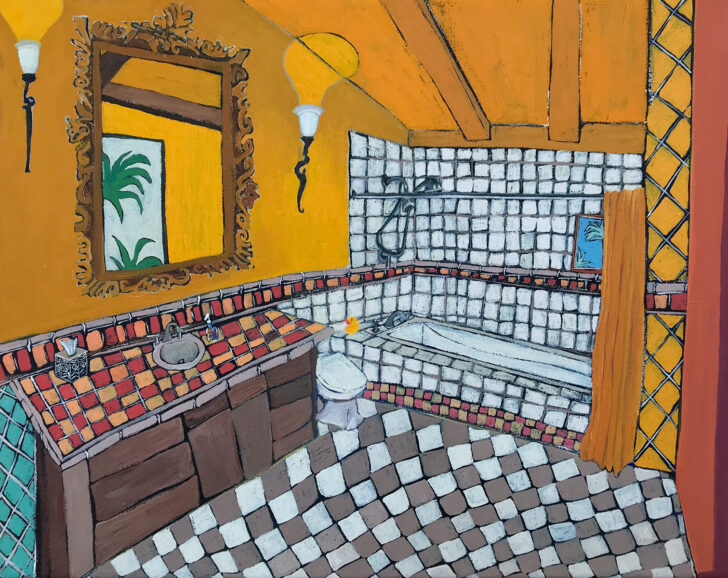 It tracks that B.A. Thomas, an artist in North Carolina, has degrees in both studio art and psychology – there are layers in these paintings that invite examination. Thomas believes that "a painting of an interior is a portal into an imagined place and time" and in these canvases of everyday domestic spaces, the naturalism is just off-kilter enough to be transporting – you recognize these rooms, you know them, you maybe even live in them, and yet there's a sense of mystery there.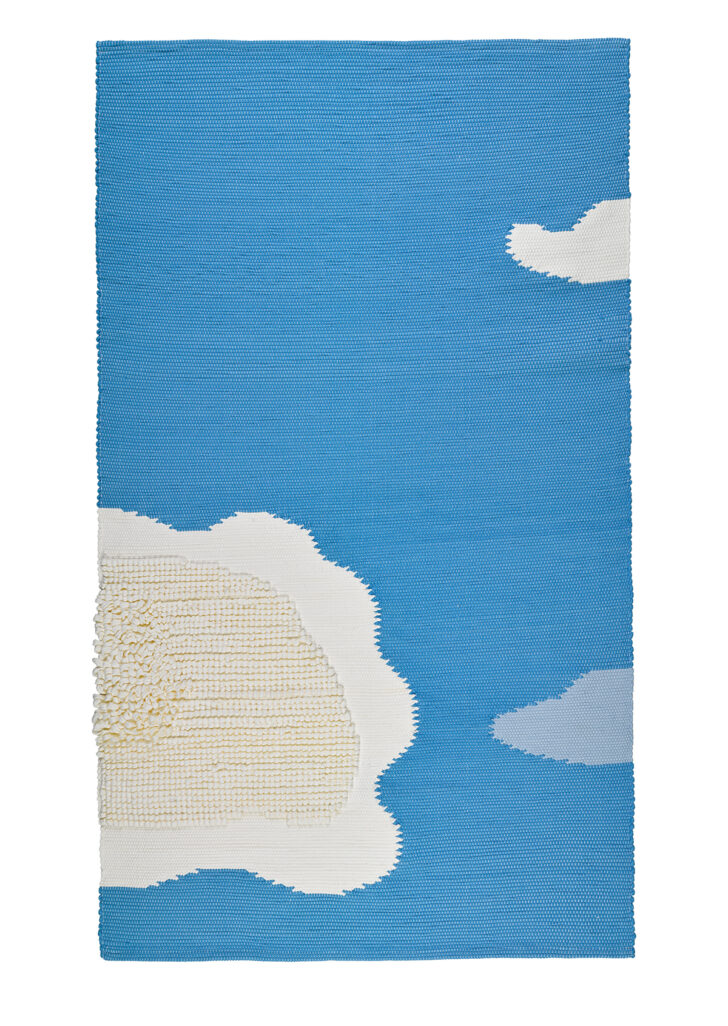 Whether you see fluffy, floating clouds in a bright blue sky or something more abstract, the Nuages rugs, by designer Sam Baron for the Portugal rug company GUR, encourage dreaminess. They work together as a panel of six or as individual pieces, each made from recycled cotton and handwoven by Claudia Vilas Boas. Baron notes that their rectangular shape echoes that of an open door, taking you some place new.
Exhibitions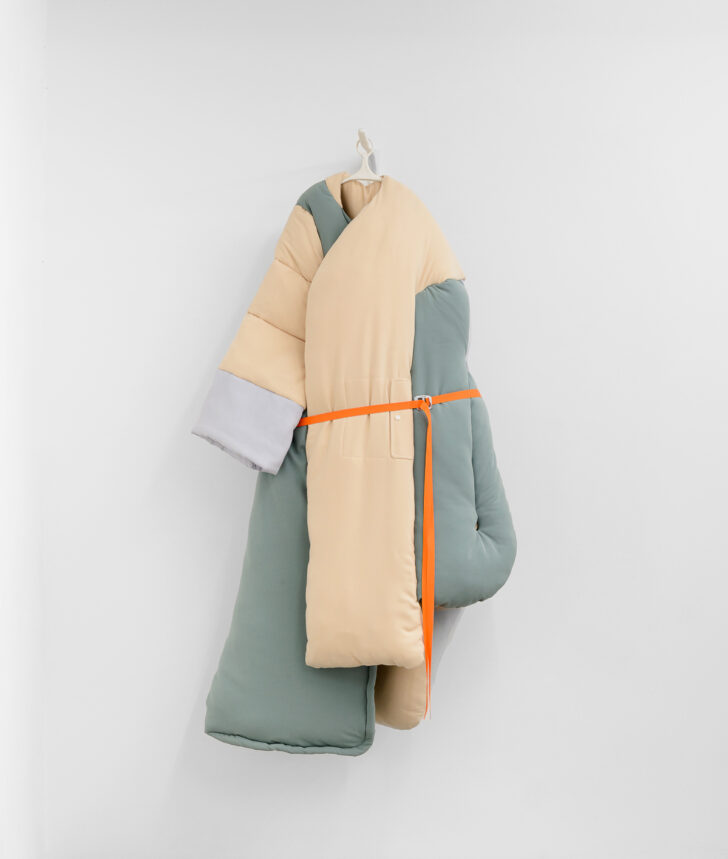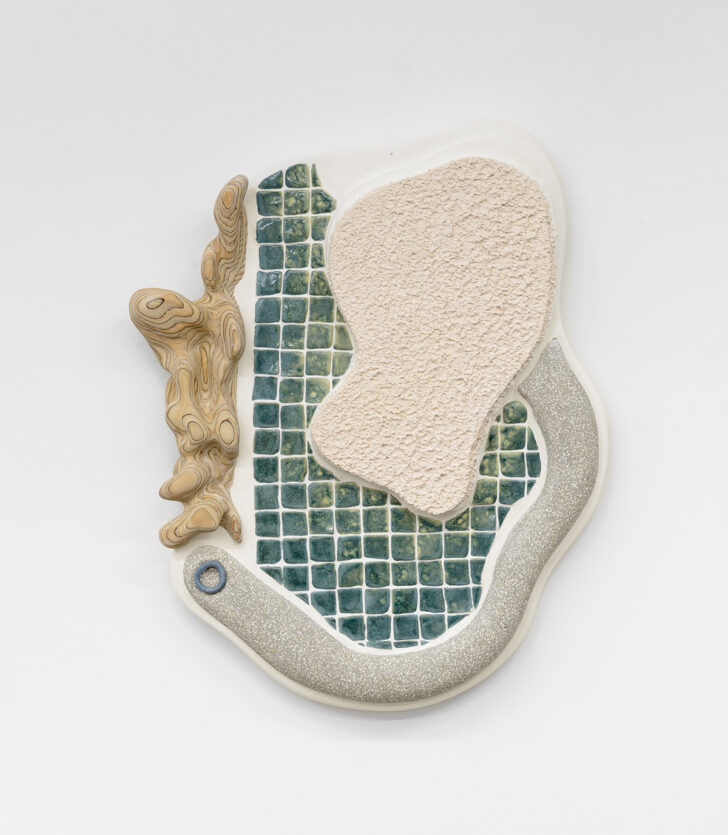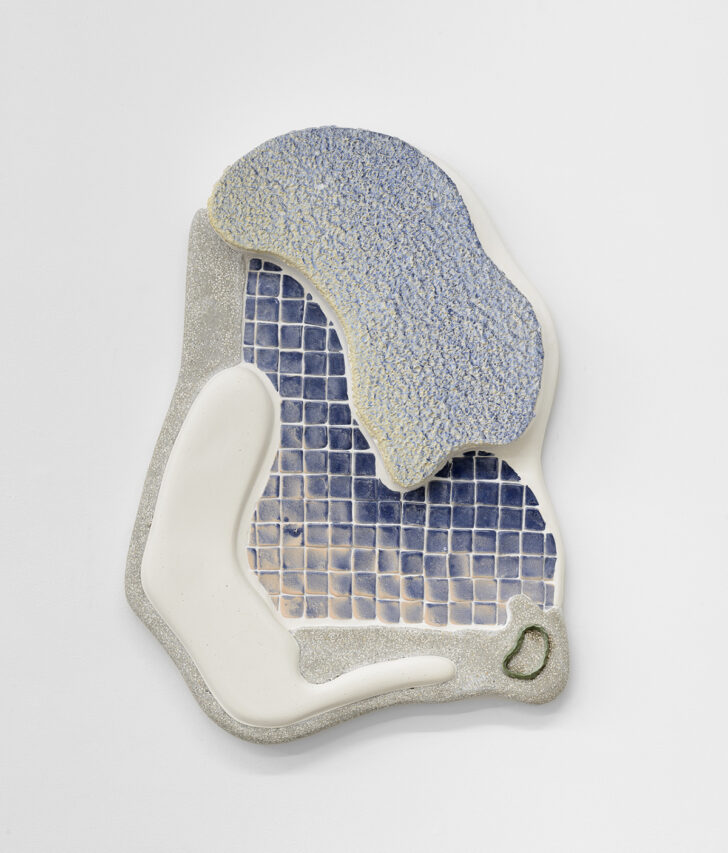 At Galerie Chloe Salgado, Paris-based artist Côme Clérino's fifth solo exhibition "Un Souvenir Qui Se Porte" (or "A Wearable Memory") is part installation and part performance piece. Imagine a cloaked figure, like something out of a futuristic fairytale, entering a room, and slowly shedding its layers, which become textile sculptures in the space, remaining after the figure departs. Sculptures of plaster, glazed ceramic, mortar, and wood hang on the walls along with other pieces and objects that explore memory and the act of holding on to what disappears over generations. Clérino, who invited 10 other artists to collaborate with him in the show, is interested in family histories, particularly those of immigration and the rupture, absence, and re-invention it entails.