03.04.23
Week of February 27, 2023
A weekly Saturday recap to share with you our favorite links, discoveries, exhibitions, and more from the past seven days. This week: a Los Feliz house done up in a who's who of contemporary design, new art-inspired textiles from Areaware, and a Louis Poulsen lighting reissue that's close to our hearts.
Interiors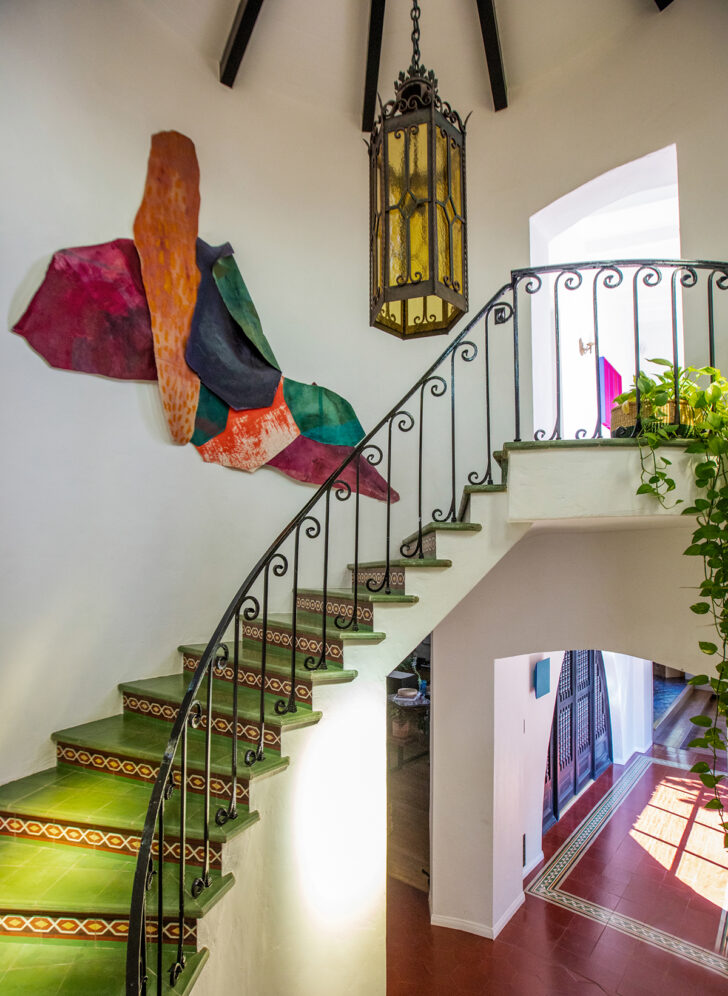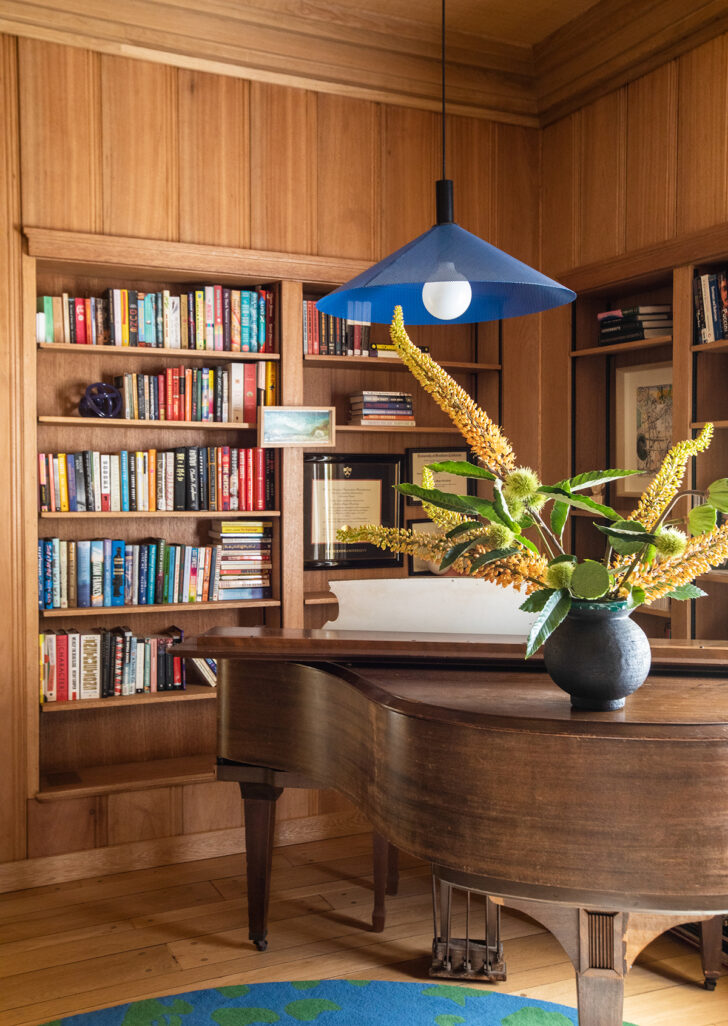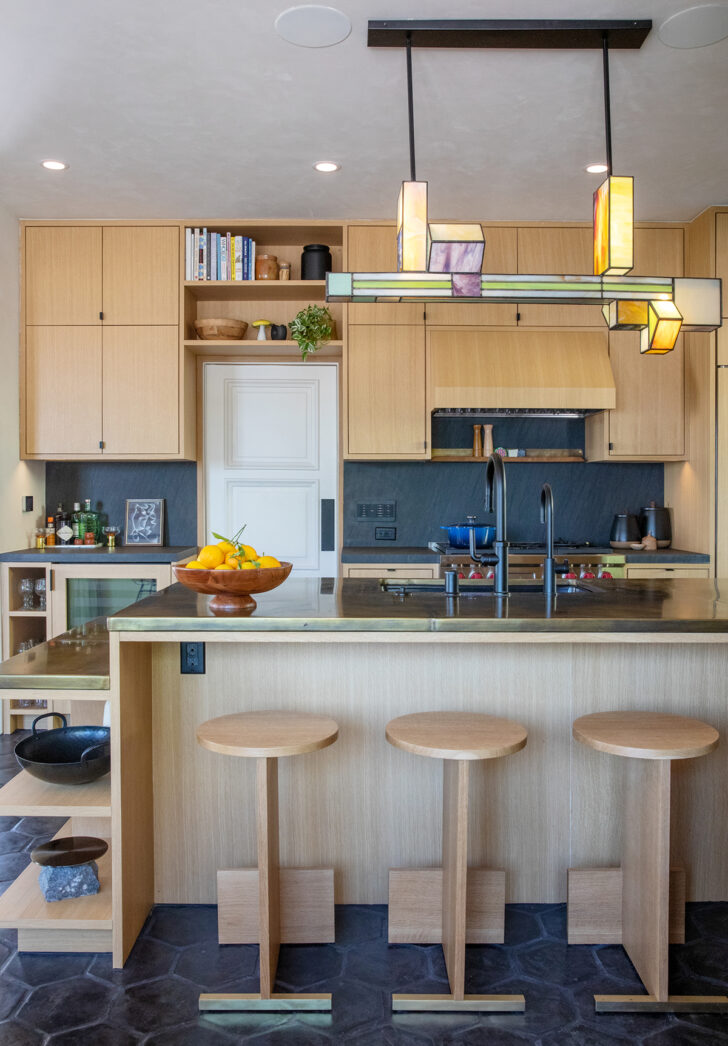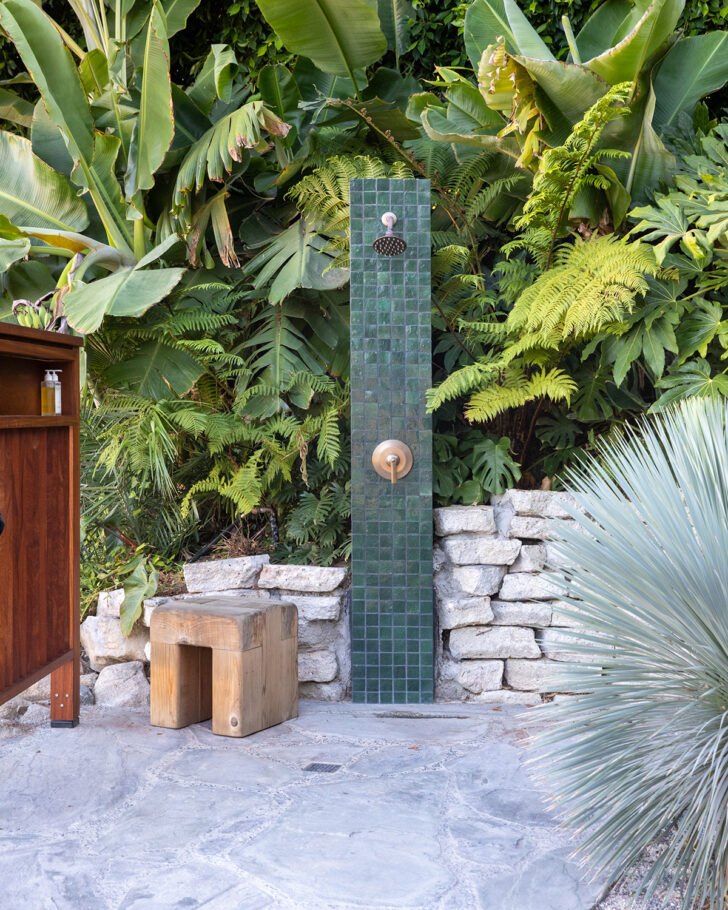 This 1920s Los Feliz home, renovated for a young composer by Lauren Montanari of Lmont Studio with architect Jamie Engelman, updates the historical California details — that epic staircase for one!— with supermodern pieces by an array of contemporary designers, including Project Room, who custom-built the stained-glass kitchen pendant; RBW, whose poppy blue pendant hangs above a grand piano in the library; and Chen and Kai, whose Caviar Sconce hangs above the fireplace (top of this post). Photos: Jamie Kowal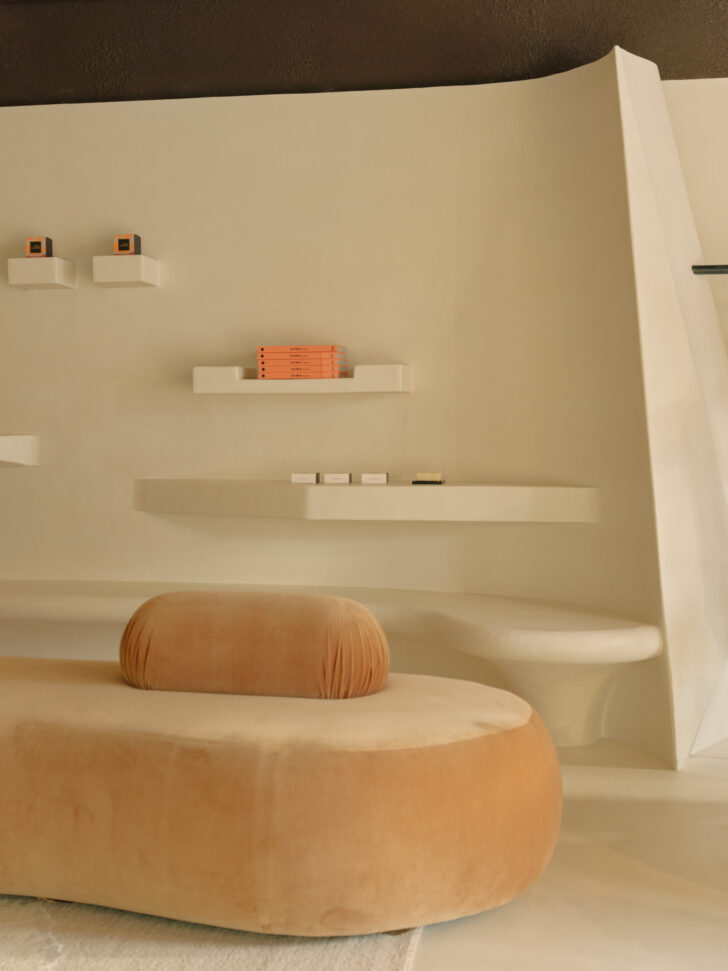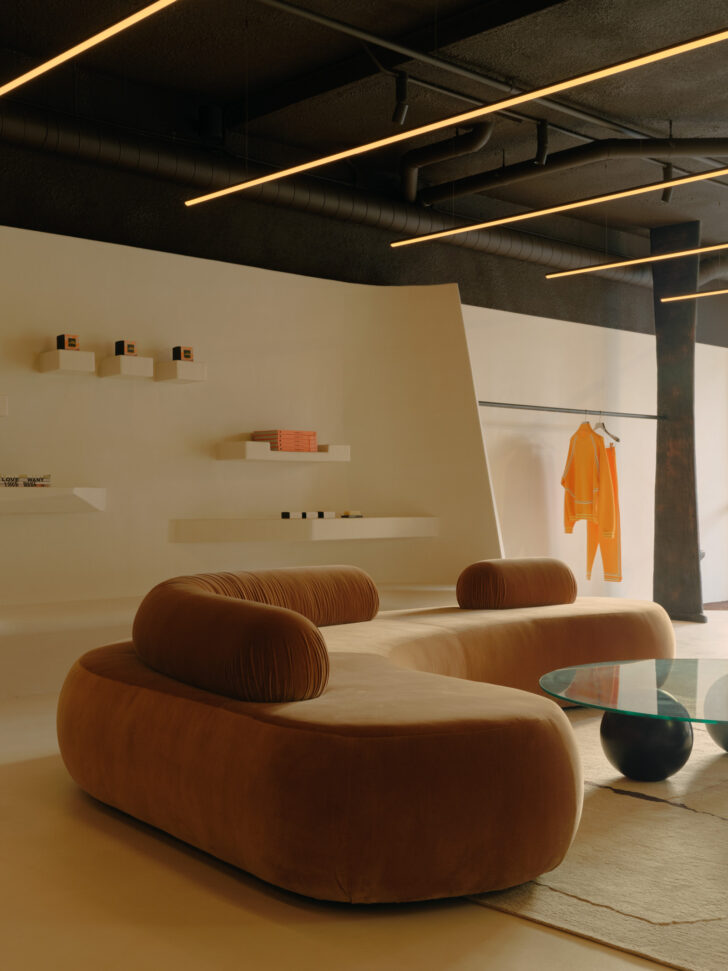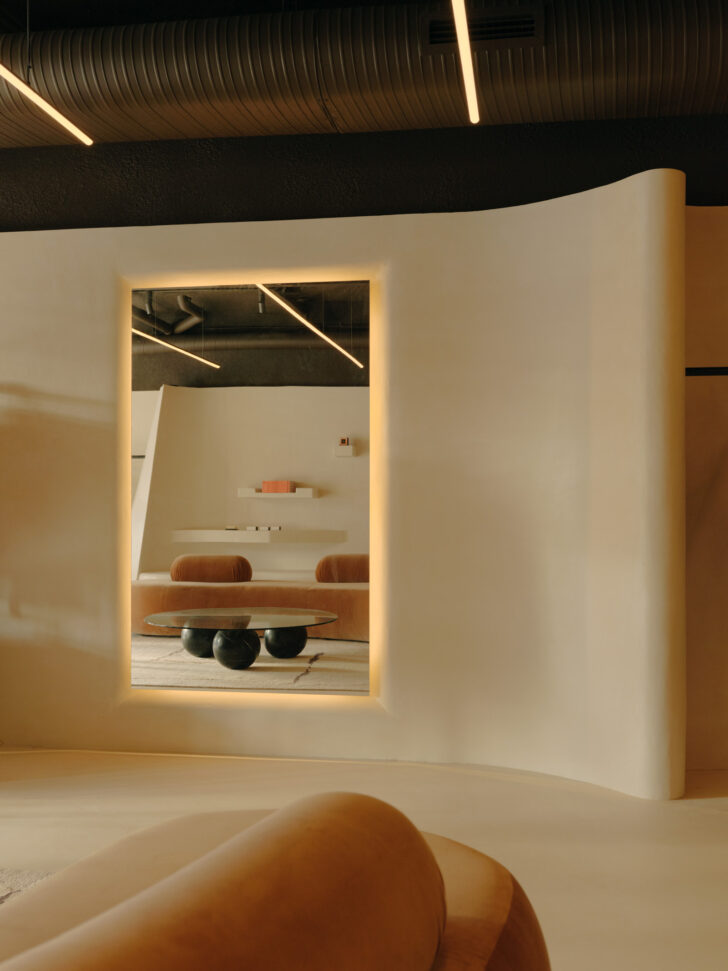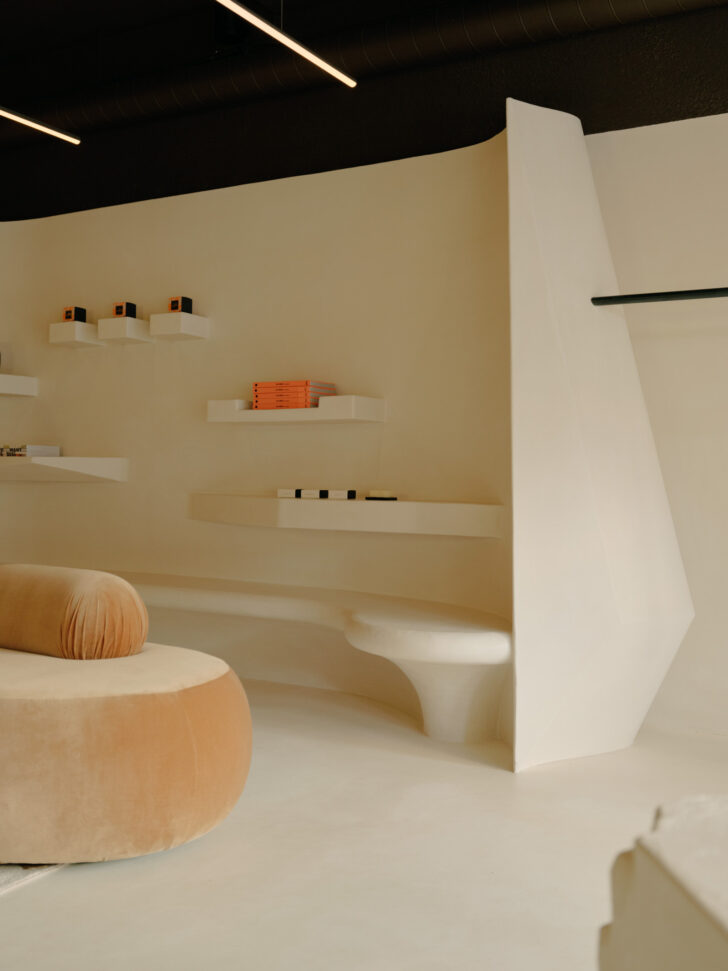 Spotted on Yellowtrace, we love Pattern Studio's design for the Byron Bay flagship for fashion brand Nagnata; its curves and design details were inspired by Valentine Schlegel and the Hungarian architect Antti Lovag. There's an emphasis on the local design community here, too, with custom robe hooks by artist Lex Williams and walls painted with natural lime by the Australian company Bauwerk.
Exhibitions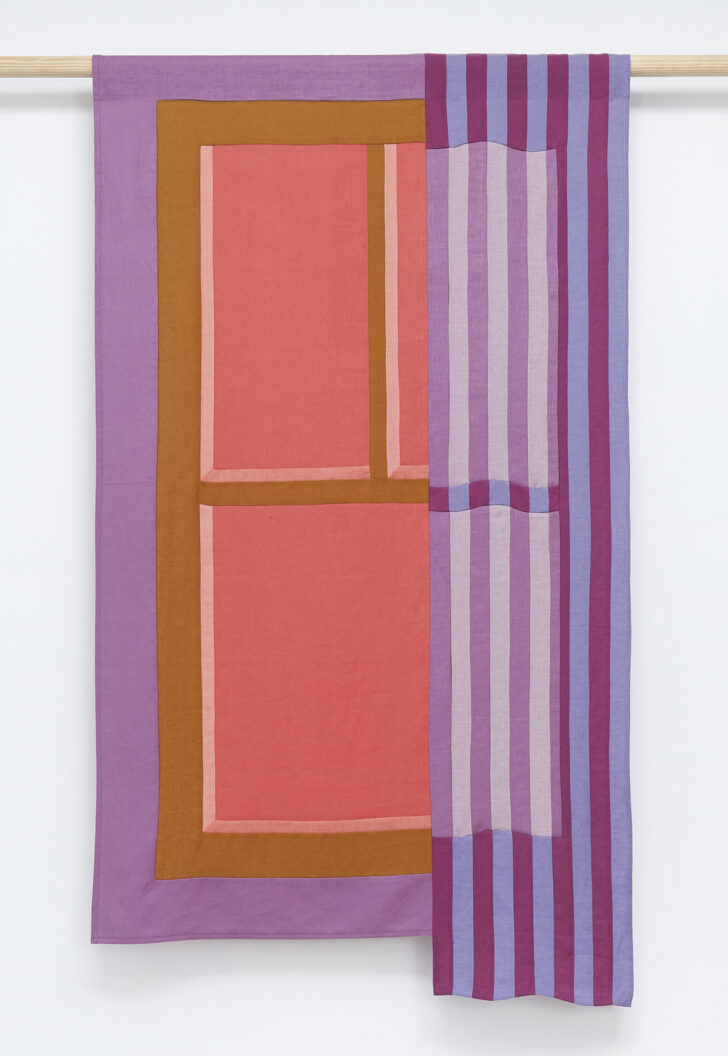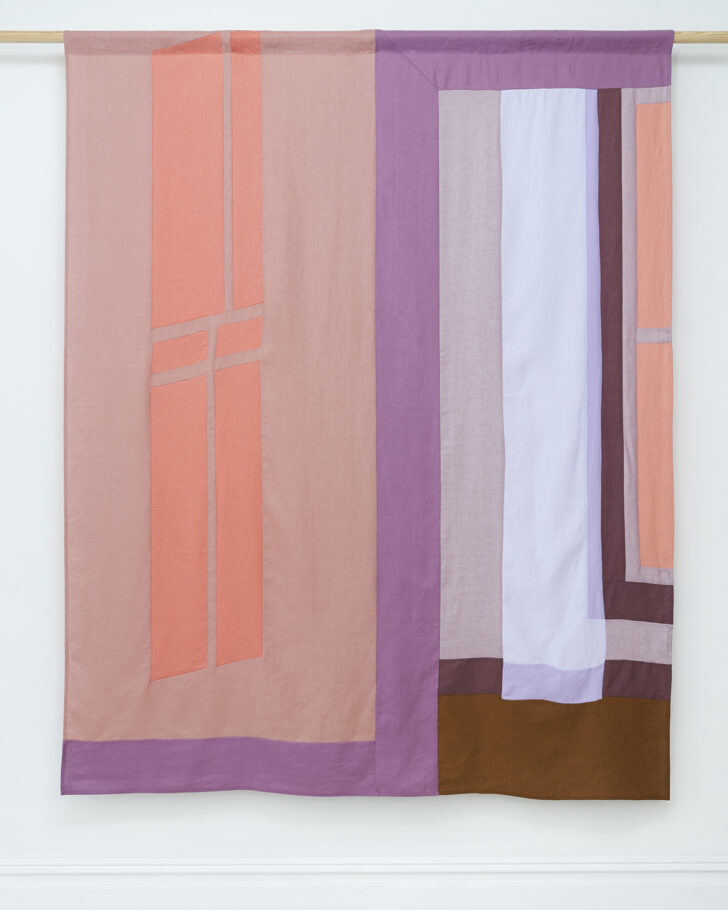 Deanna Evans Projects in New York is currently showing After Hours, an exhibition by Lisha Bai featuring piecework fabric curtains meant to resemble the light that streams through the window at the close of a summer day, when her children are in bed and her studio practice typically begins. Bai's works nod to other artists who worked with light and color — namely Josef Albers, Lois Dodd, and George Birline — as well as Bai's Korean heritage in the form of bojagi, the ancient Korean tradition of wrapping cloths constructed from different fabrics.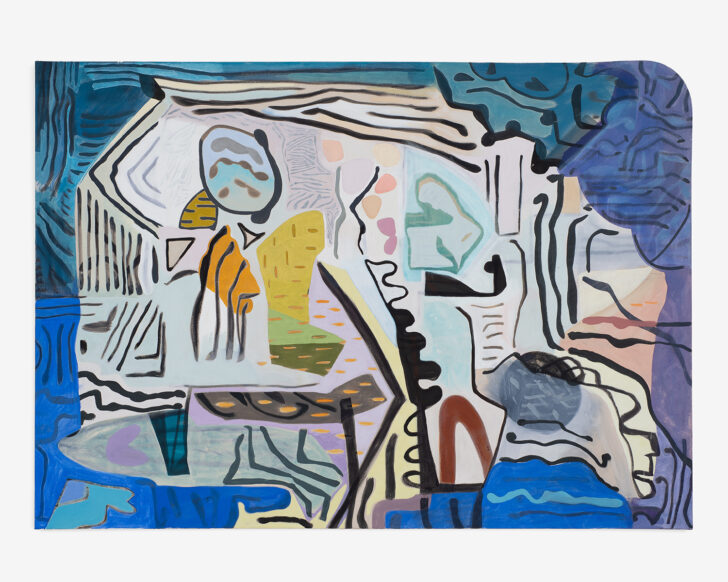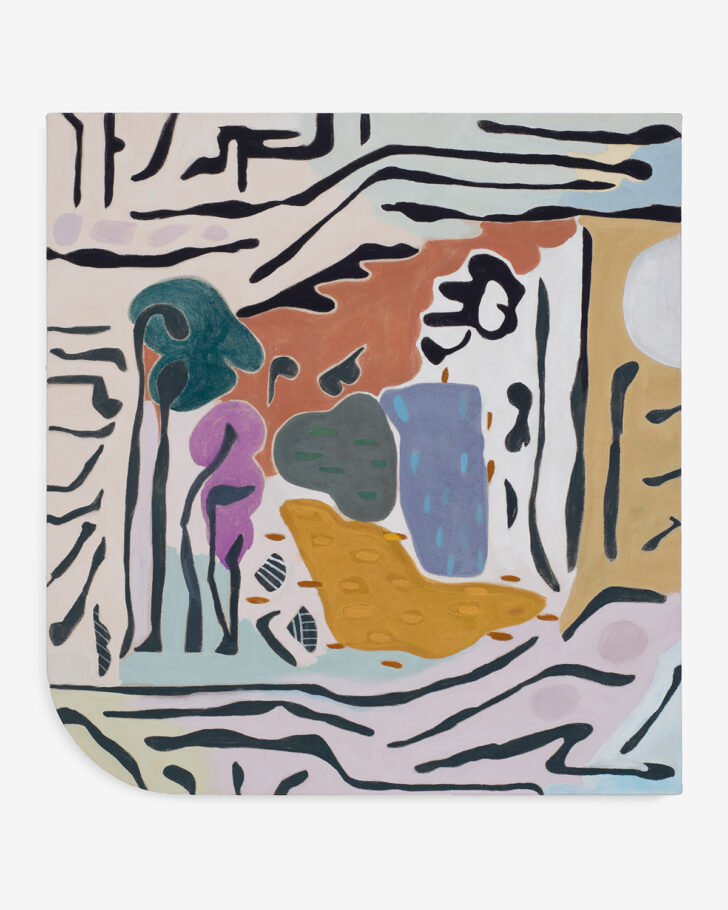 On view through April 22 at Document Gallery in Chicago is Moon Tempo, an exhibition of new paintings by Meg Lipke inspired by prehistoric cave paintings. A departure from her previous work, which often involved stuffing the canvas with polyester and sewing it with thread to suggest a tube or pillow, these new paintings offer a nod to her sculptural past via a single curved corner.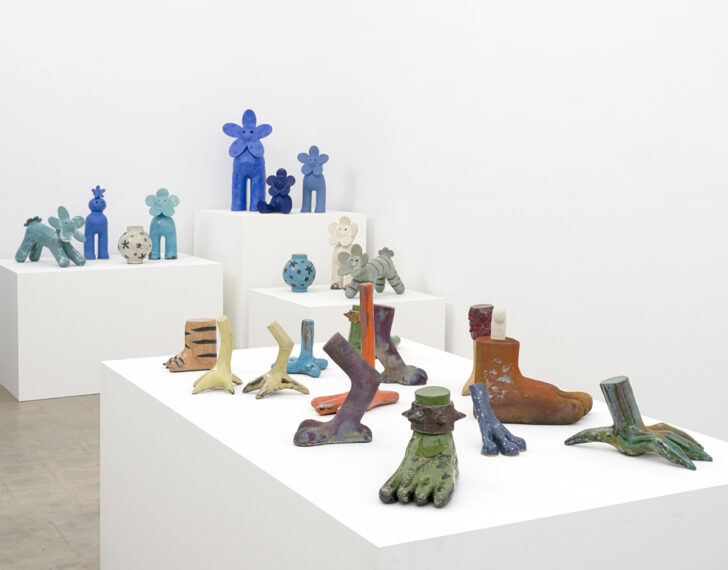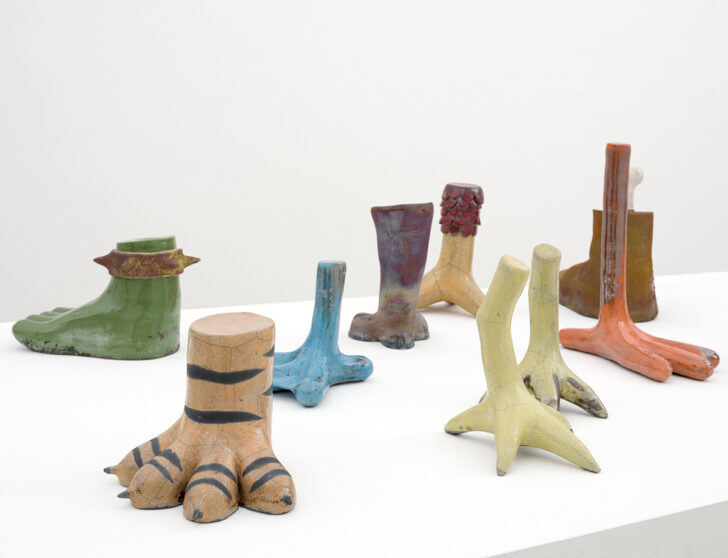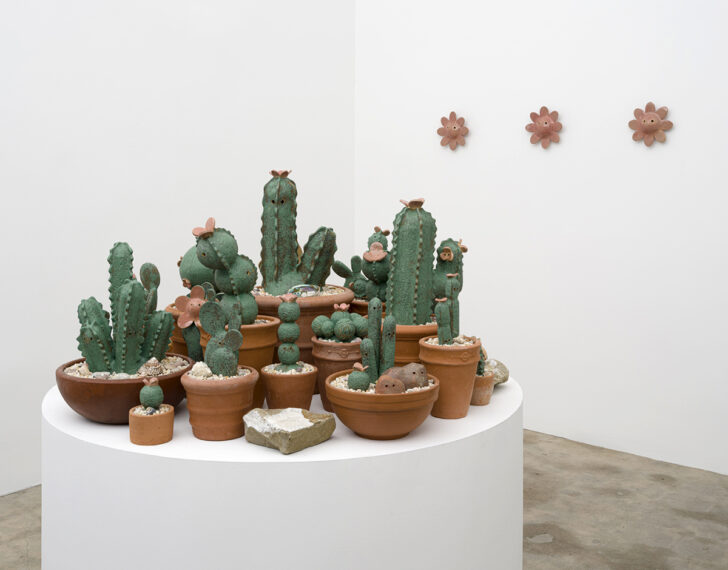 Look closely at these sculptures by the Korean artist Jeffrey Sun Young Park and you'll see an array of deranged smiley faces; called "dokkaebis," they're mischievous nature sprites from Korean folklore mean to reflect the intentions of the humans they encounter. Recently closed at Stroll Garden in Los Angeles is Lost Dokkaebis, "a celebration of the untold stories of radical queer Coreans* and their impact on the way we express ourselves and love one another." (Park uses a pre-colonization spelling of Korea.) Photos by Jeff McLane
Discoveries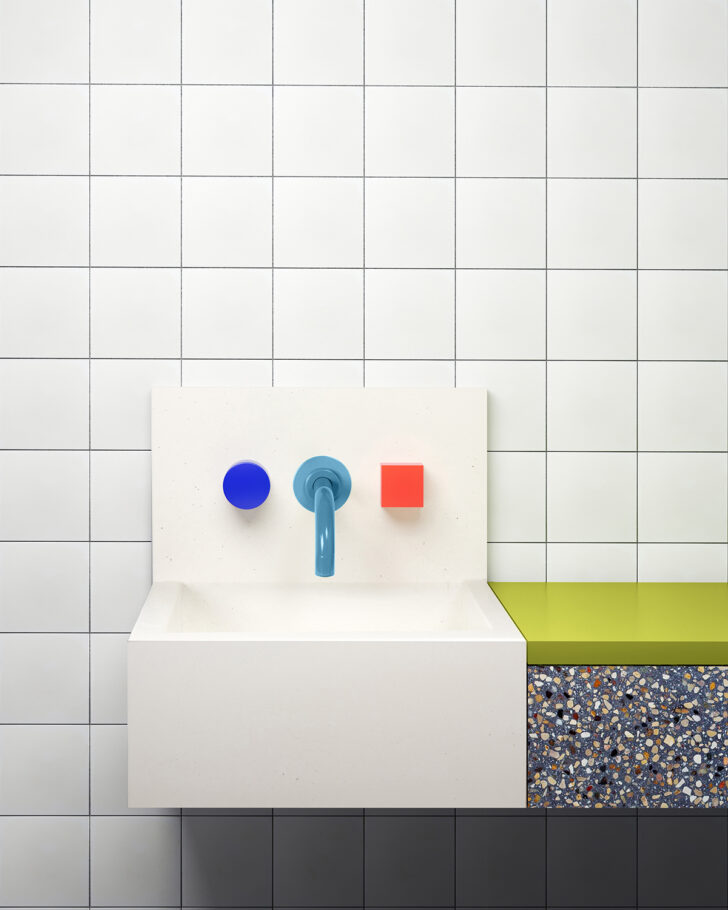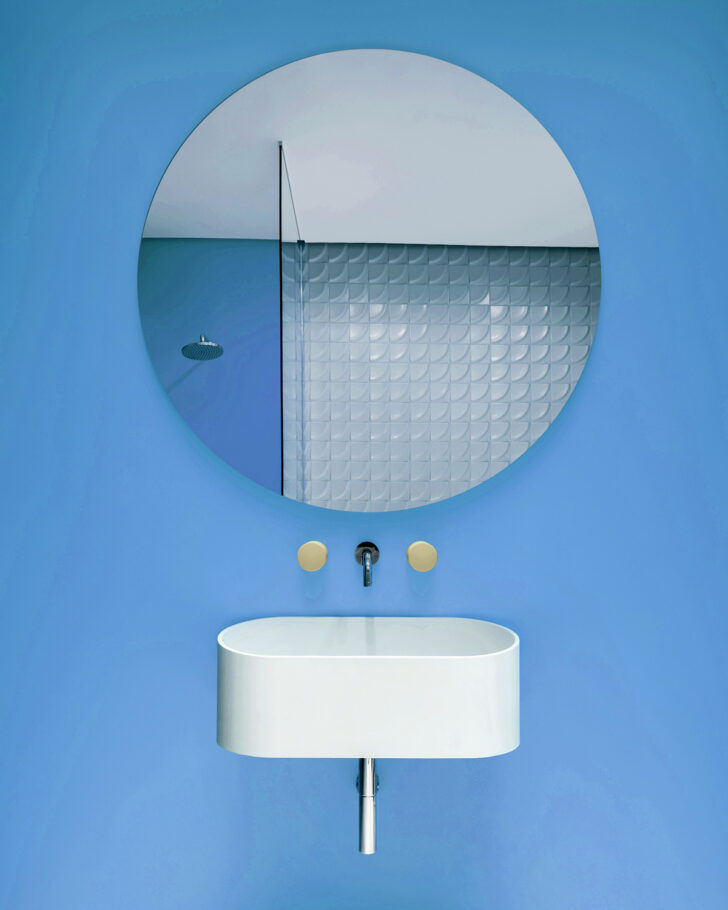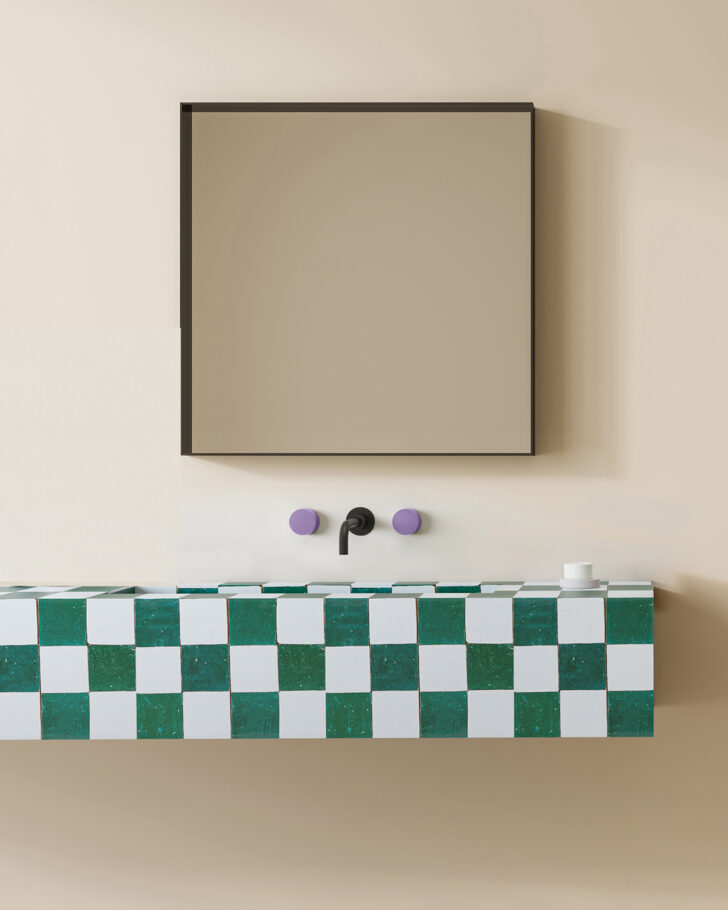 The Chromablock collection is a collaboration between Australian design studio Wood Melbourne, known for its geometric bath and kitchen fittings, and New York design editor Georgina McWhirter, who gave the circle and square faucets their jolt of color. The faucets, in matte poured resin, are named for Louis Kahn and Le Corbusier, and McWhirter's color injection features a palette that's deliberately off, inspired by Le Corbusier's Polychromie Architecturale keycards and Douglas Sirk movies, among others.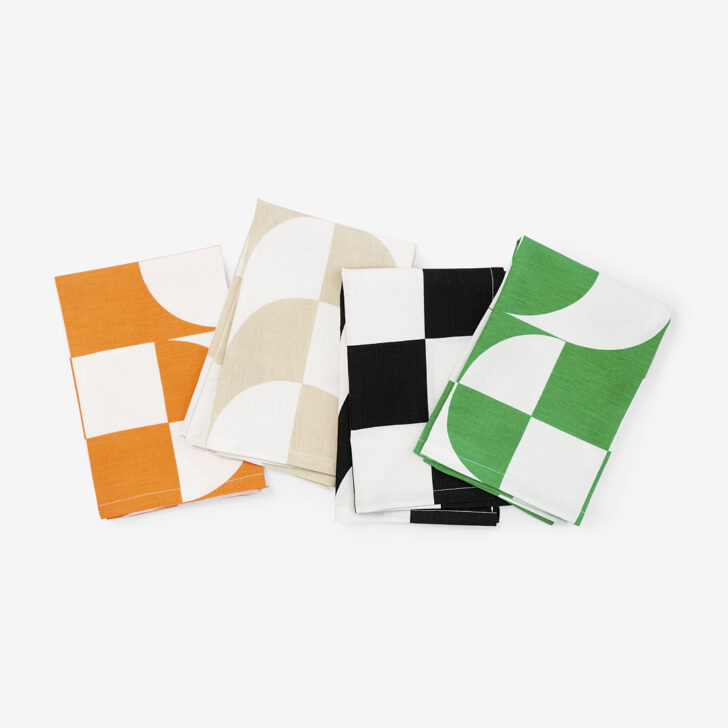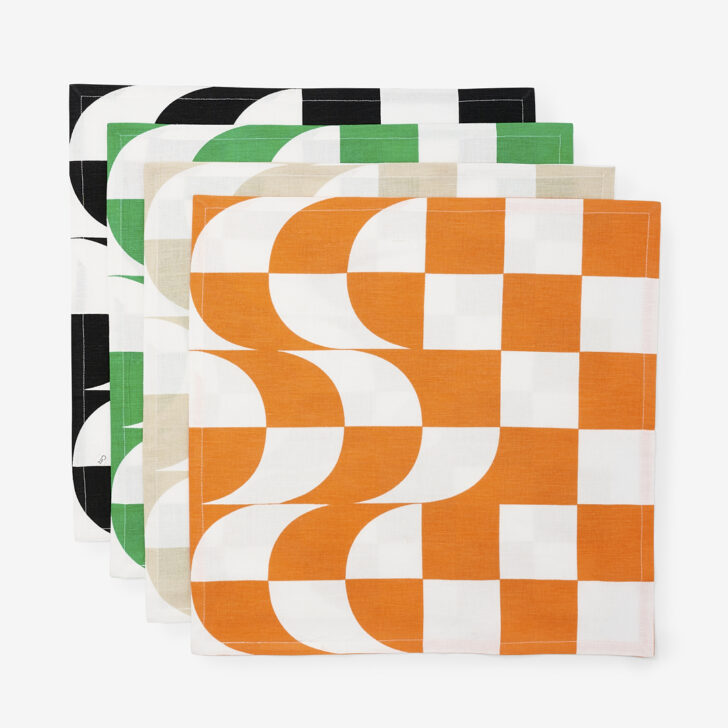 If, like us, you're a fan of Josh Itiola's paintings or his prints for Yowie, you'll love his new Kaleido napkins and tea towels for Areaware, the designer's first product for the housewares brand. The off-kilter checkerboard pattern began as an exercise in childlike exploration of space, simple shapes, and lines.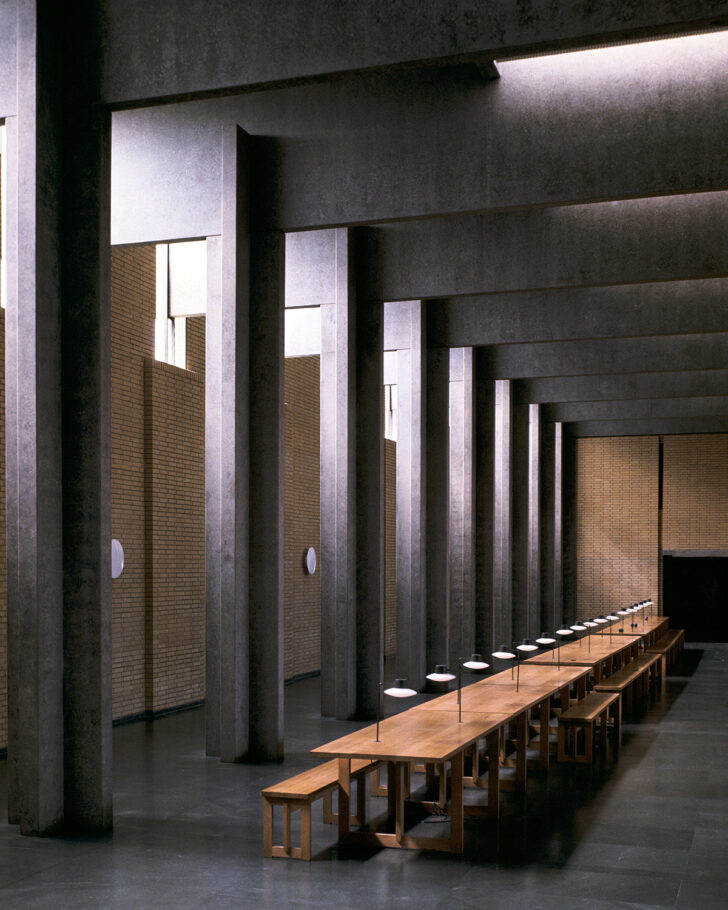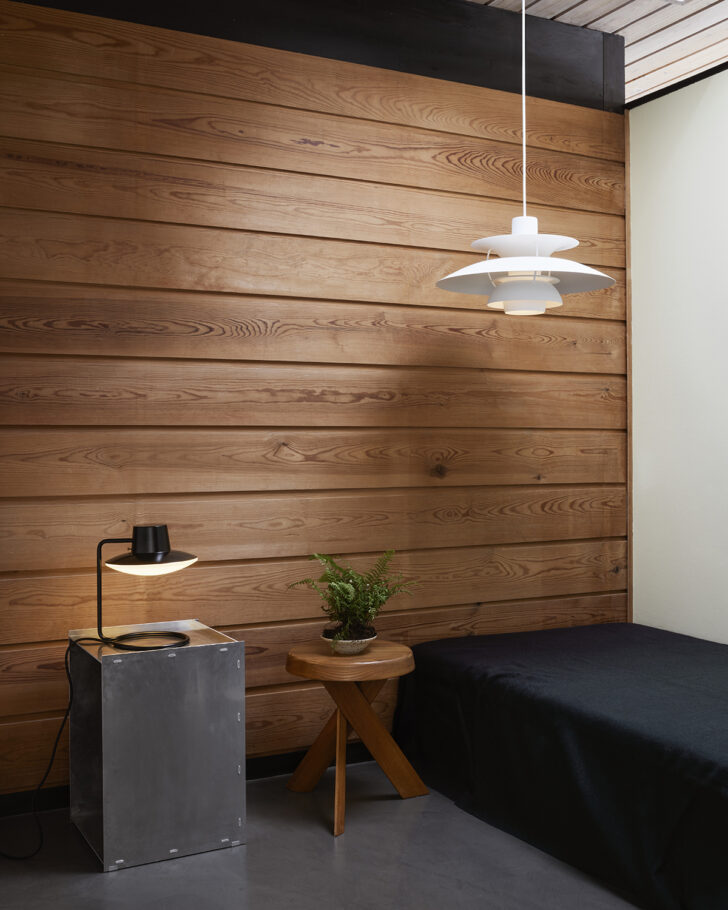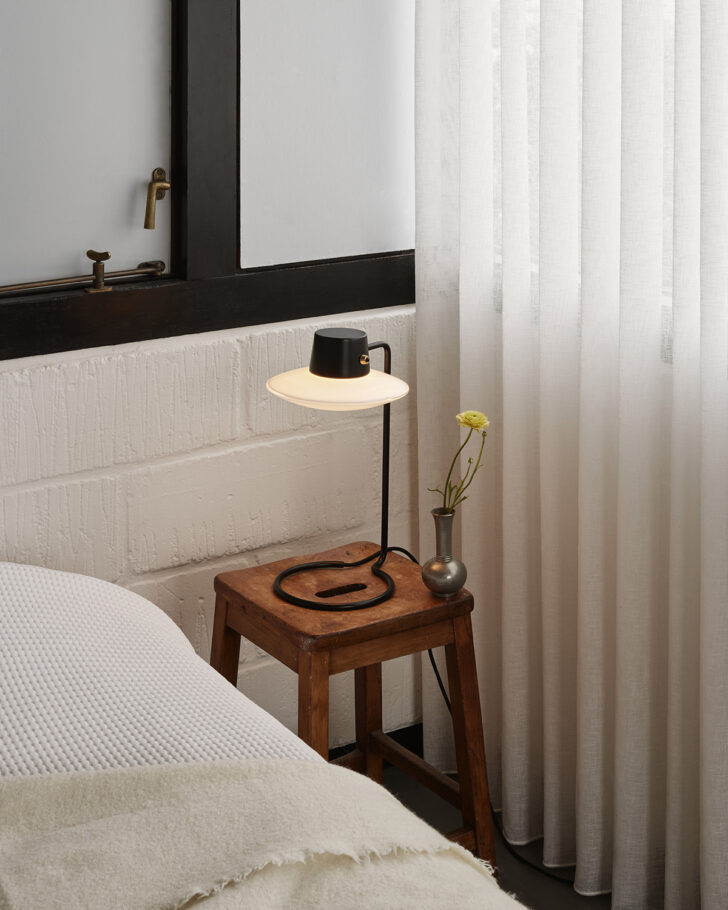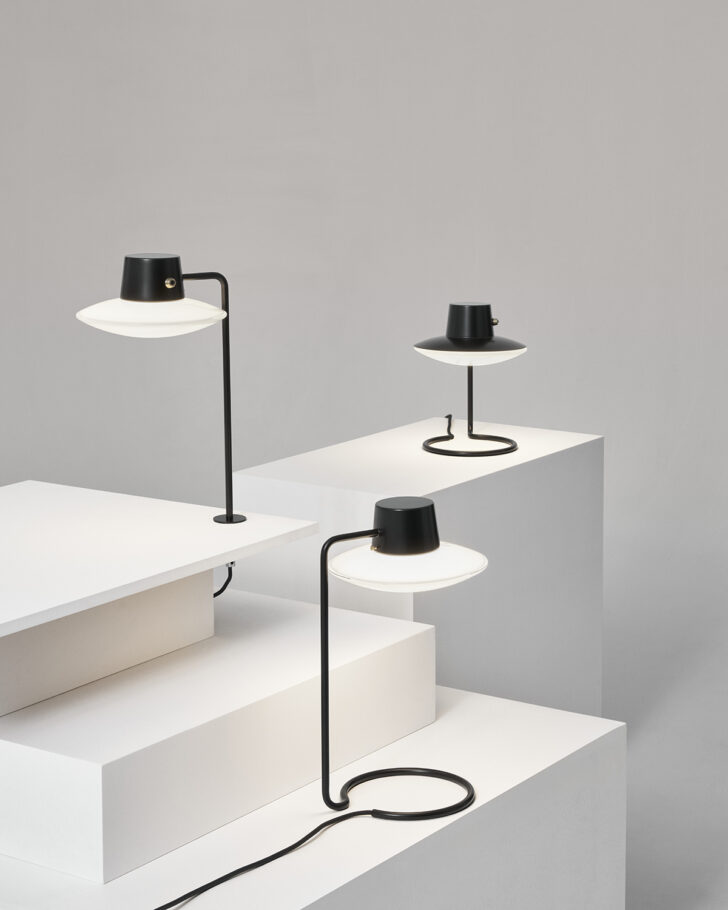 In the pantheon of recent reissues, this might be the one that's closest to my heart: the AJ Oxford Table Lamp, which is being rereleased this spring by Louis Poulsen and which was originally designed in the 1960s to line the dining hall of Arne Jacobsen's St. Catherine's College at Oxford, where I was a student for a semester in 1998. (Looking at these pictures, I can almost smell the Strongbow emanating from the nearby JCR bar.) Available in two sizes, with or without the metal top shade.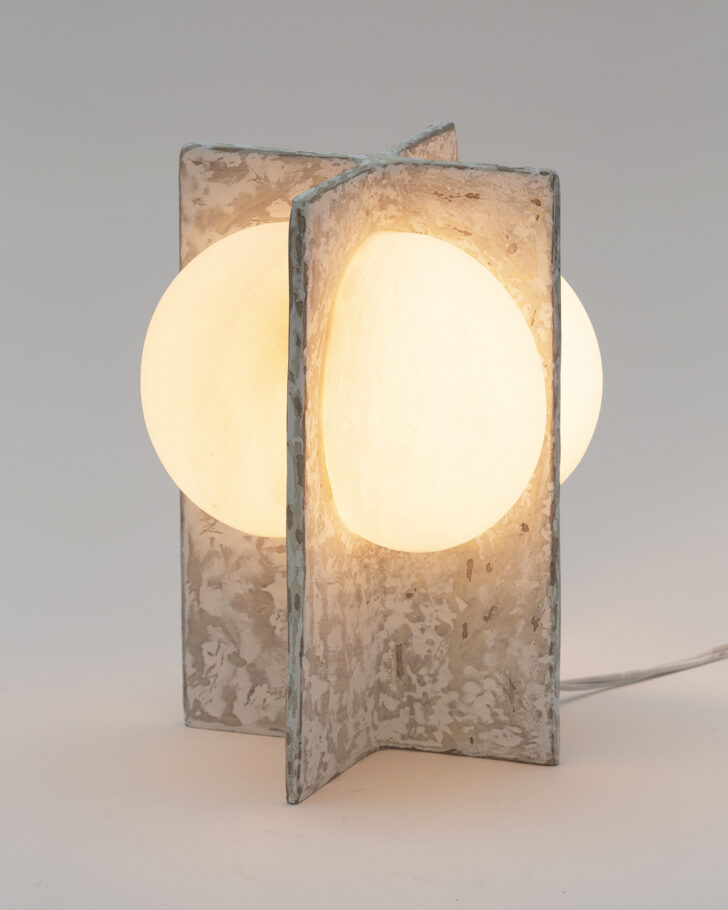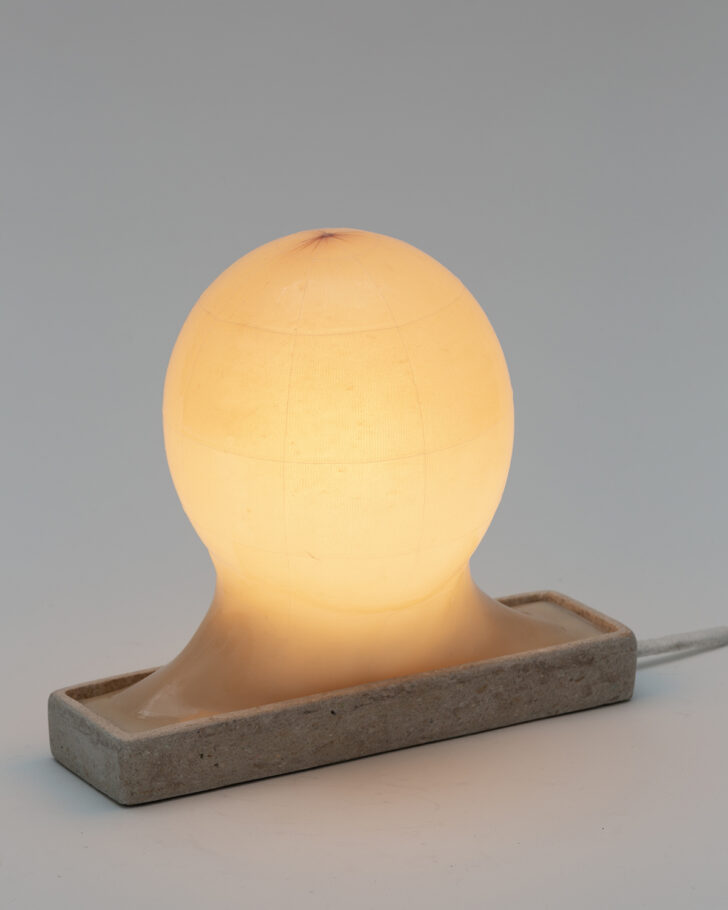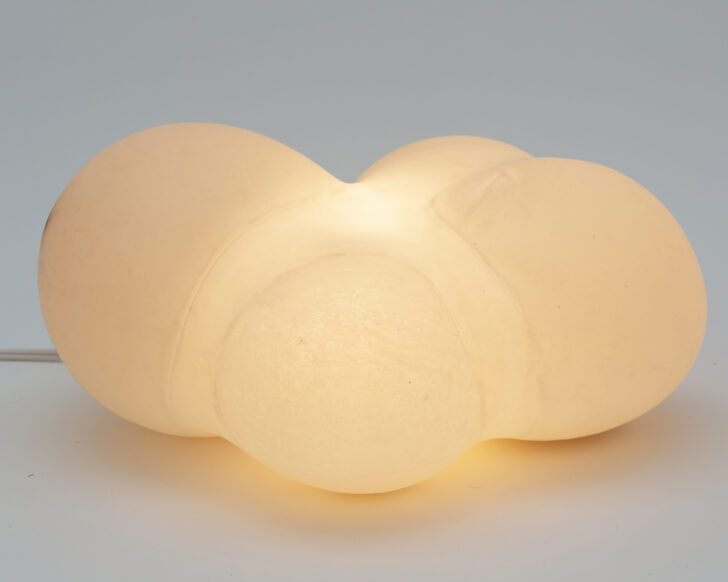 James Cherry recently exhibited these lights in an exhibition at Noon Projects called Fraternal, which here refers both to the term for sets of nonidentical twins and to the kinship felt among gay men. "As a twin, Cherry explores the intimate relationships men hold with other men; critiquing masculinity while staying close to it."  The lamps' bases are made from an organic pulp — a blend of studio floor sweepings, sawdust, paper, and coconut husks — while the shades are made from salvaged fabric mesh painted with resin.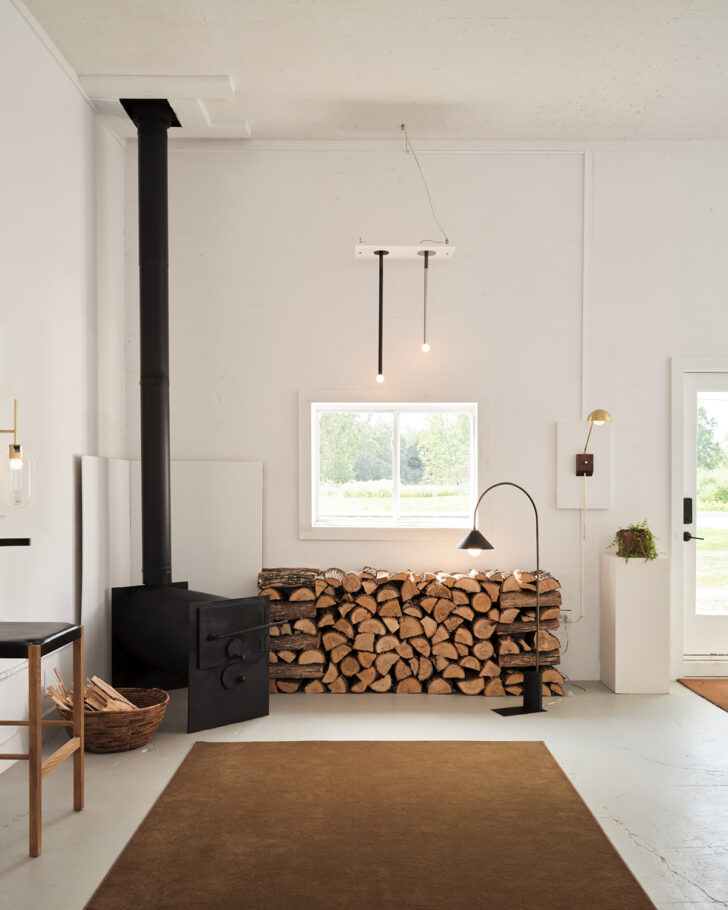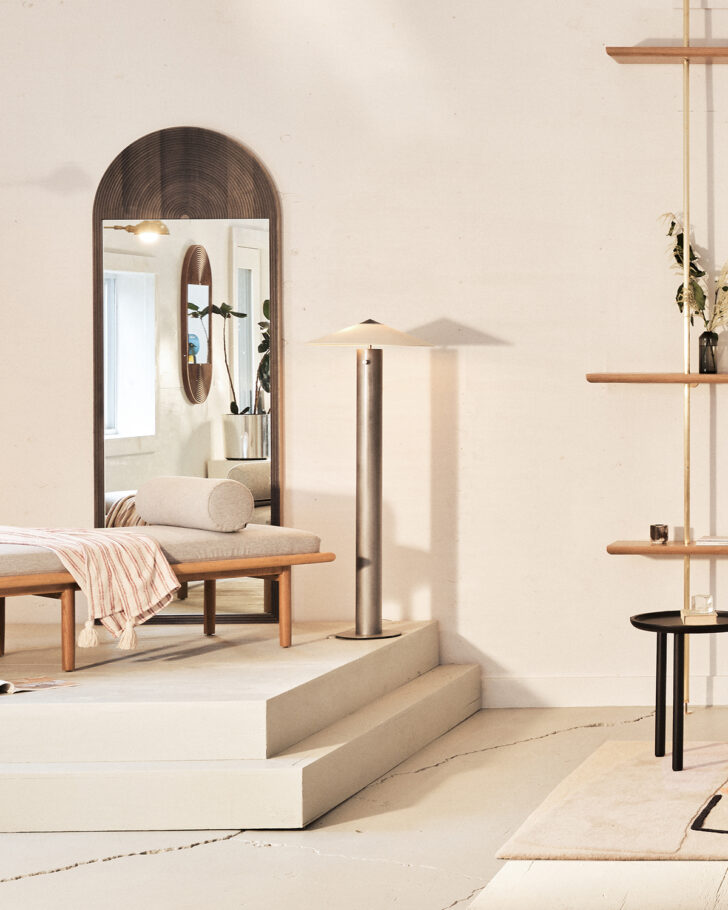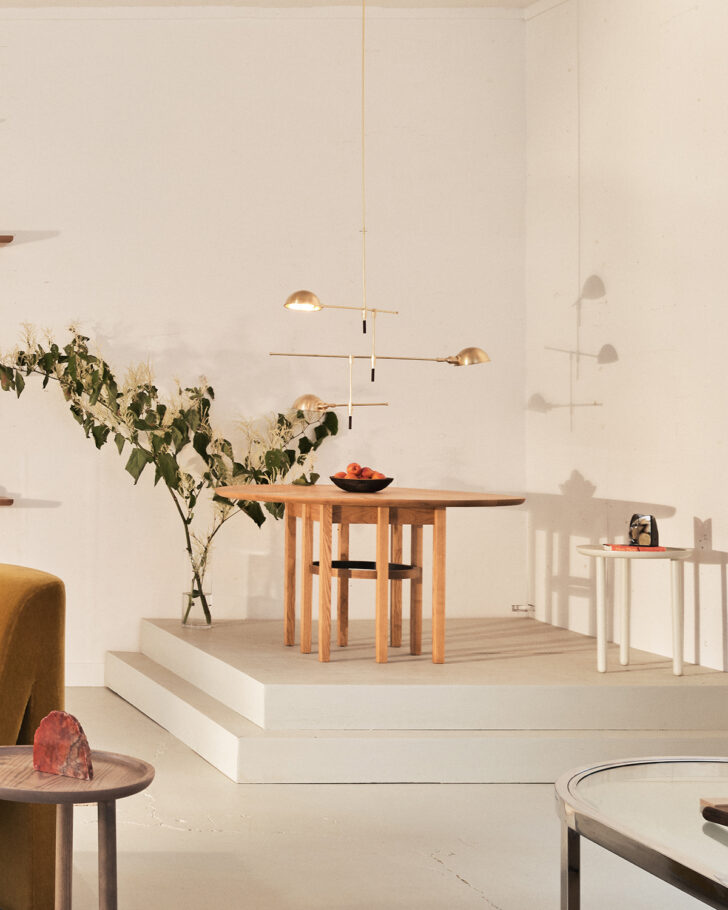 Coil + Drift, the New York–based studio of John Sorensen-Jolink, recently relocated to Upstate New York and opened a new 3,000 square-foot studio, showroom and production facility. On view are old favorites, like the mohair-covered Talon chair, as well as new additions to the collection, including a tarnished nickel floor lamp, a mobile-like chandelier, and their June Floor Mirror in a new ebonized maple finish. The studio also launched a trade-focused e-commerce platform, viewable here.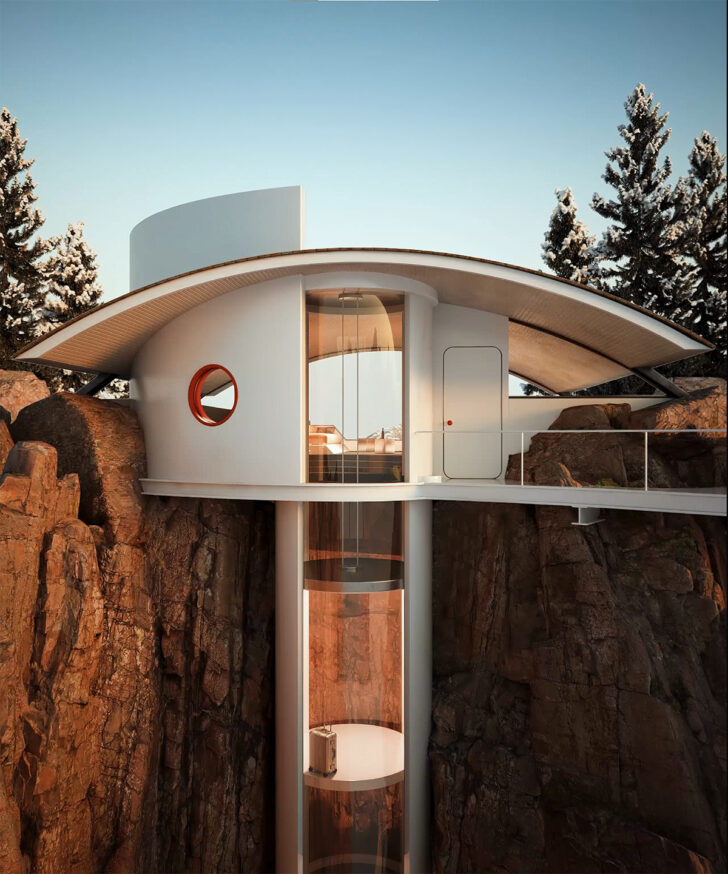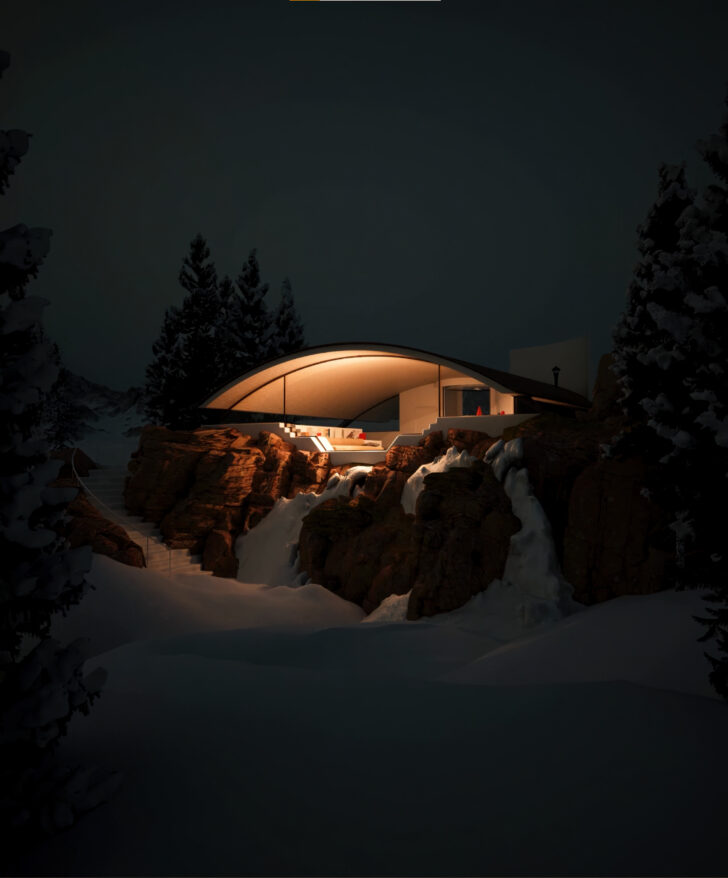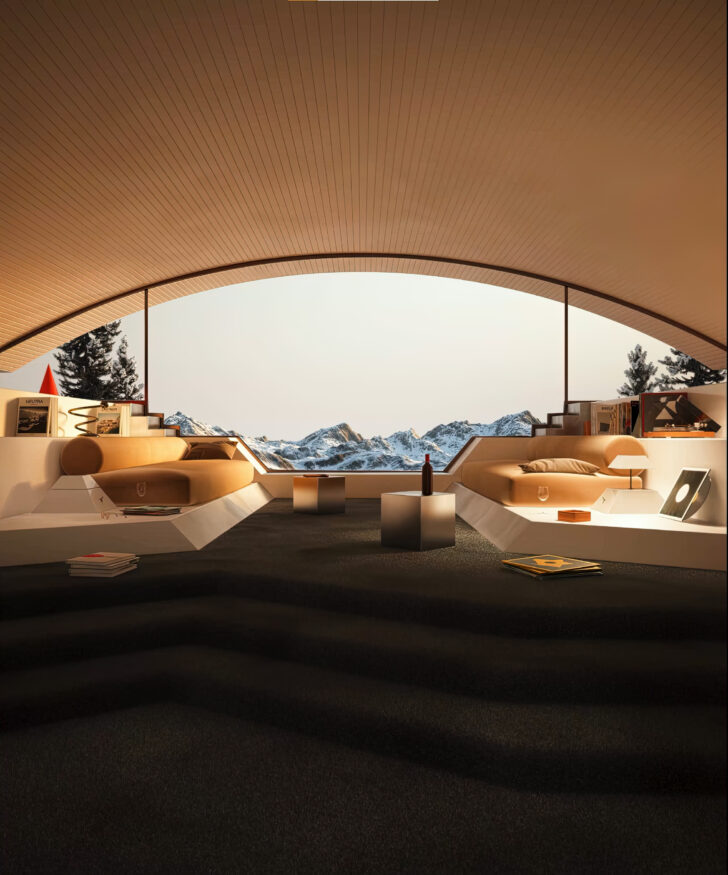 We recently got this submission from 3D designer Riccardo Fornoni (whose renderings we previously featured here). In the Bird House, as Fornoni calls it, most of the furnishings are of his design — the sofa, table lamps, spiral sculpture, kitchen, etc) but the table lamp is a piece he hopes to bring into the physical world. Called Funbox Table Lamp, it resembles a pyramid cut in two, with a movable upper half that can lift up and down to allow different levels of illumination.