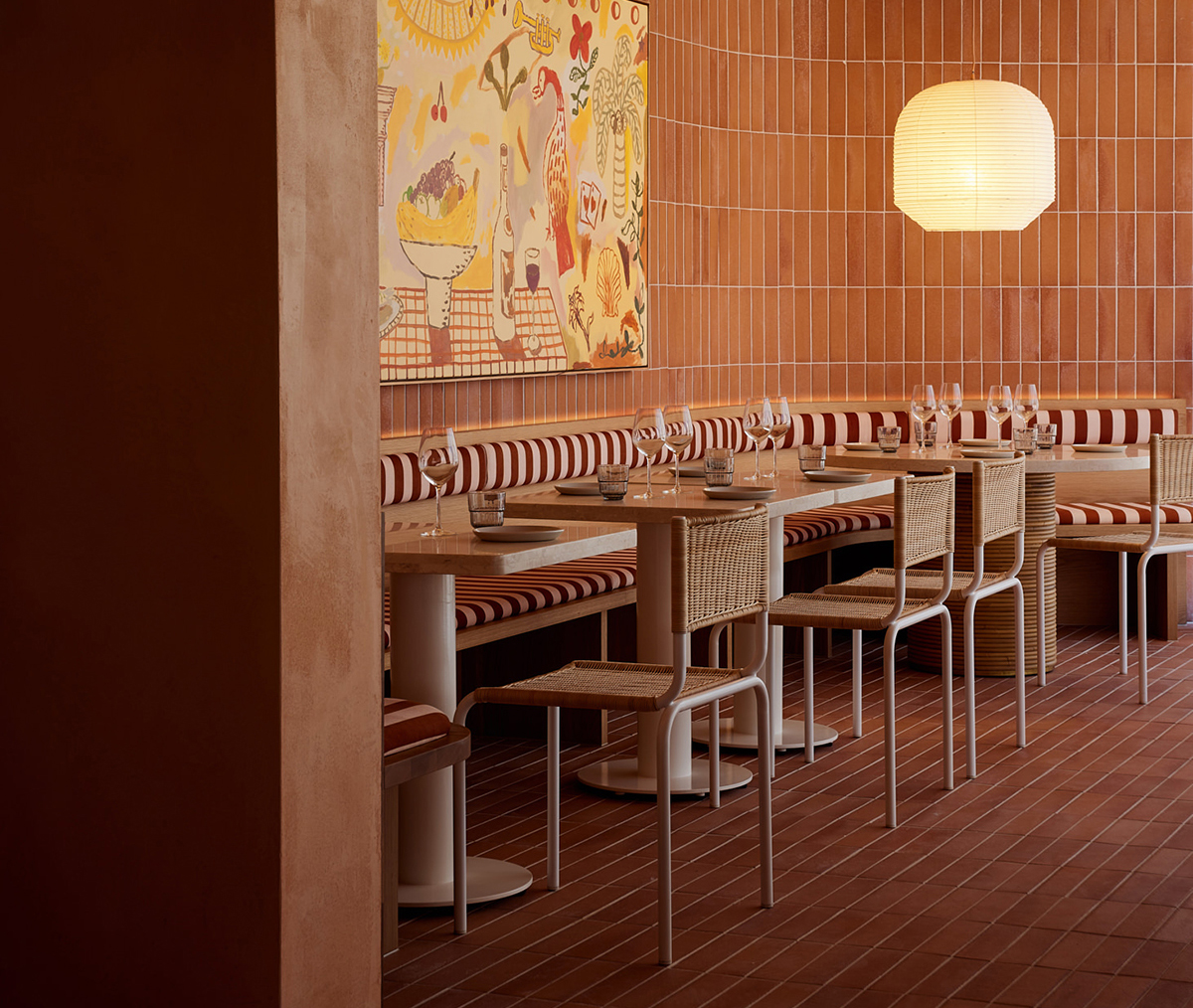 A weekly Saturday recap to share with you our favorite links, discoveries, exhibitions, and more from the past seven days. This week: essential spring attire from Marimekko, a tonal terracotta Asian diner in Byron Bay, and a lamp that looks like a stack of giant Malteasers.
Interiors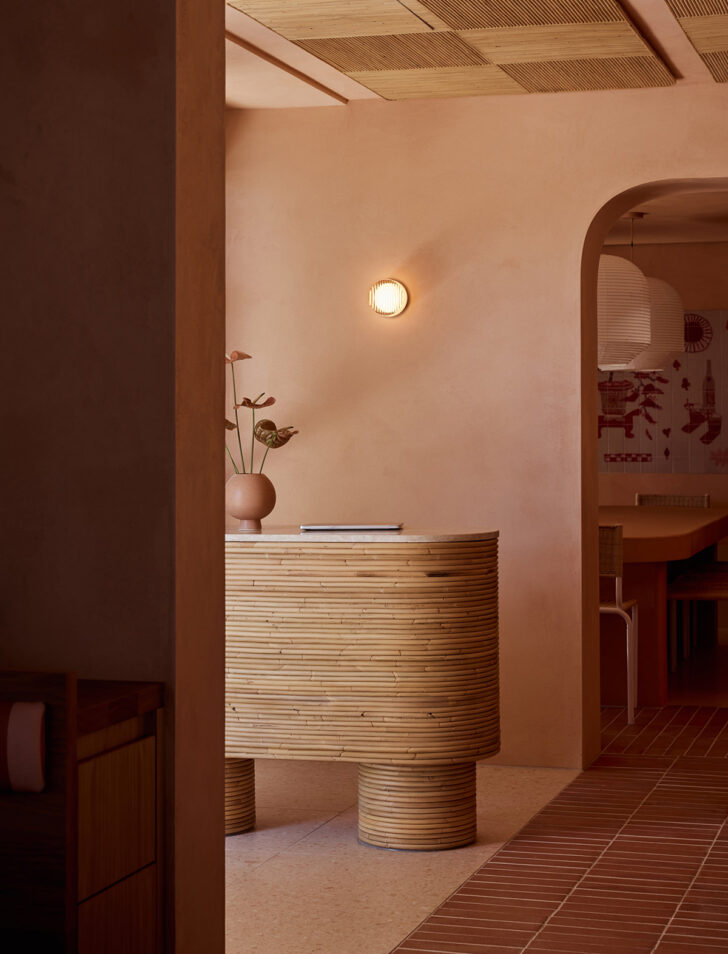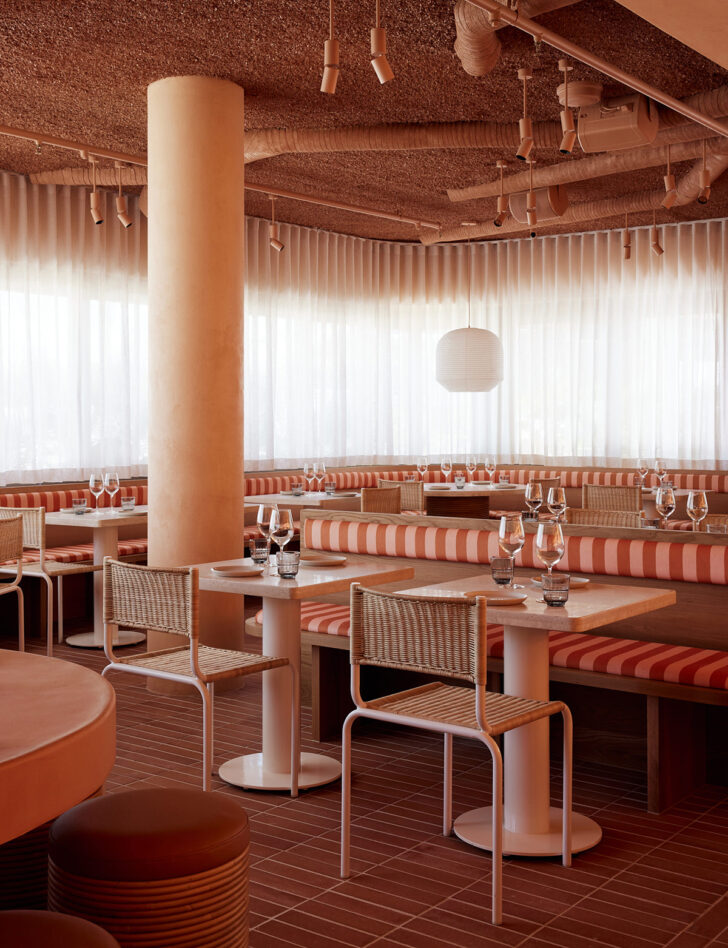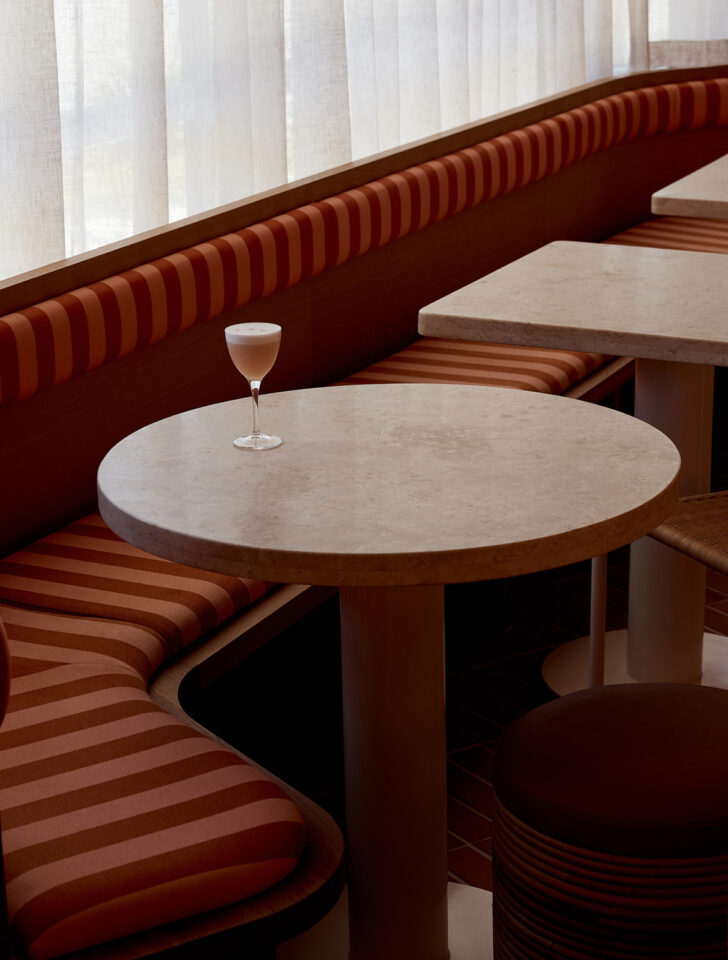 The revamp of the Light Years Asian Diner in Byron Bay, which we spotted on Yellowtrace, is the first solo project of local architect and Studio Plenty founder Will Rathgeber, and what a way to start! Everything from the wall treatments and tiles, to the rounded reception desk wrapped in bamboo, comes together in a symphony of tonal terracotta. Rathgeber collaborated with designer Sarah Ellison on the furniture, and artist Heath Way on a pair of murals for the restaurant, all elevating the concept even further. Excited to see what the studio does next.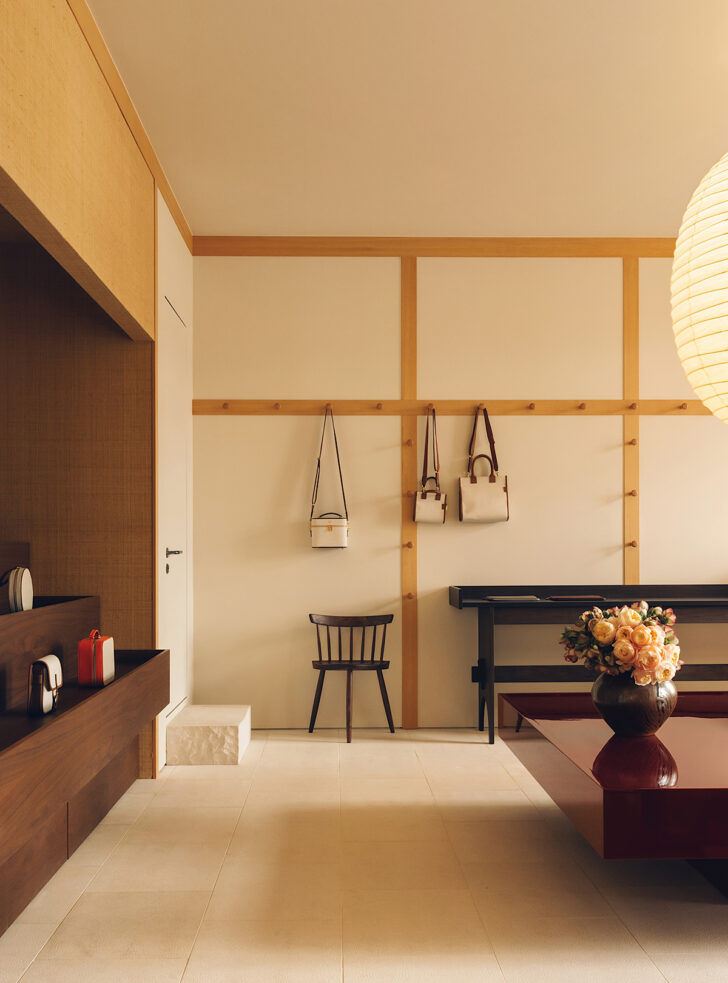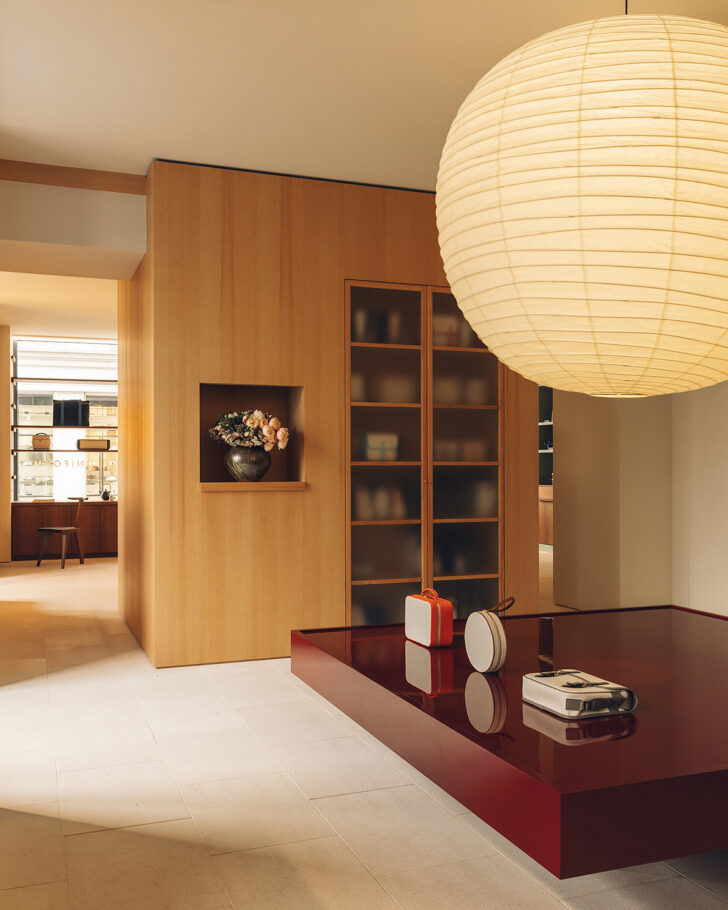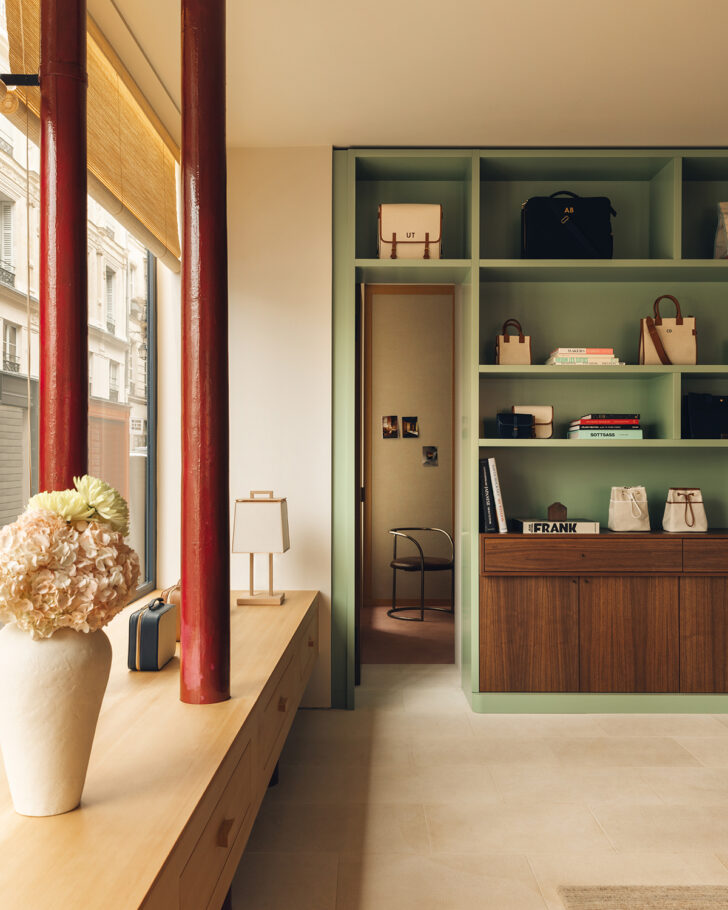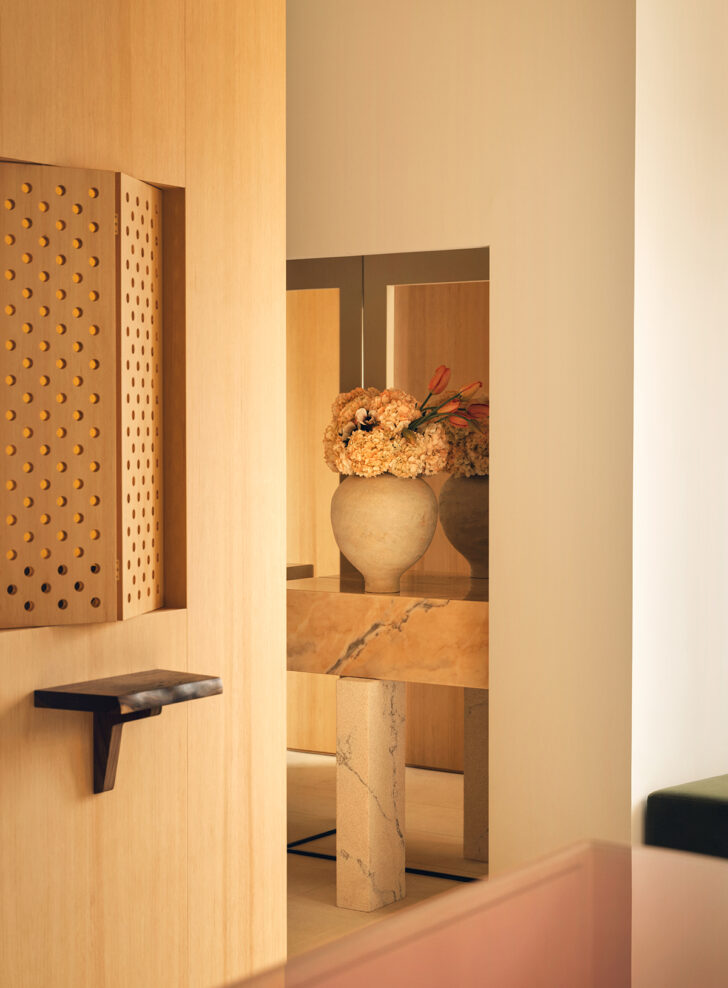 Swedish studio Halleroed made a name for itself designing stores for the likes of Acne Studios, Arket, Byredo and Frame. They've recently completed a retail space for accessories brand L'Uniform on Paris's Left Bank, and the stamp of founders Christian and Ruxandra Halleröd — beautifully detailed materials, unexpected colors, clever uses of space — is immediately apparent. Some of the many exceptional moments: a glossy oxblood display table, a green velvet seat tucked into a window bay, and the pegs used to hang the brand's bags from. Plus, a petrol blue storefront against buttery Parisian limestone. Major swoon.
Discoveries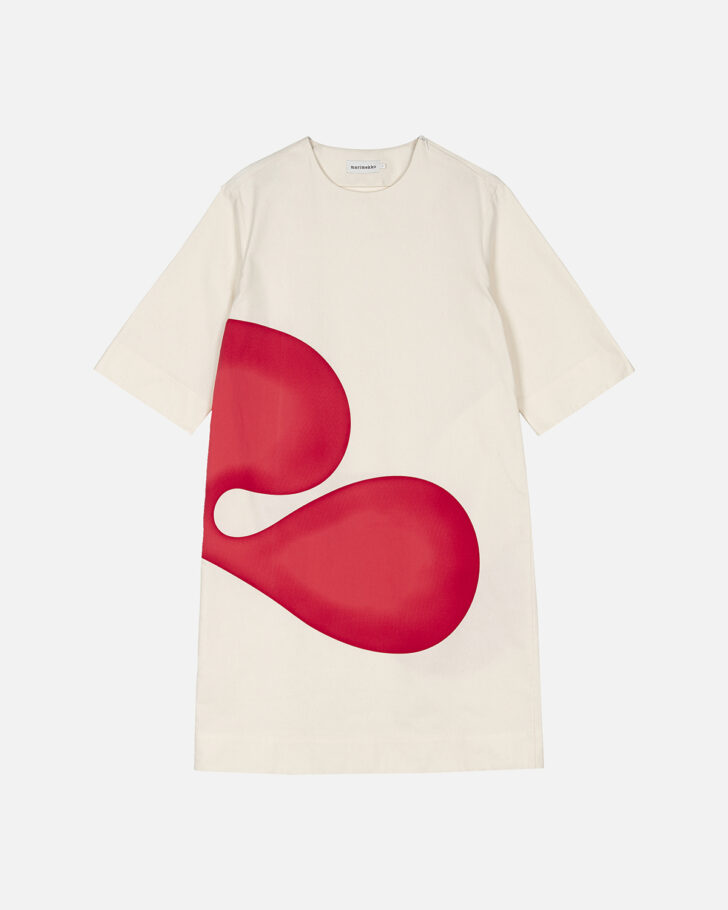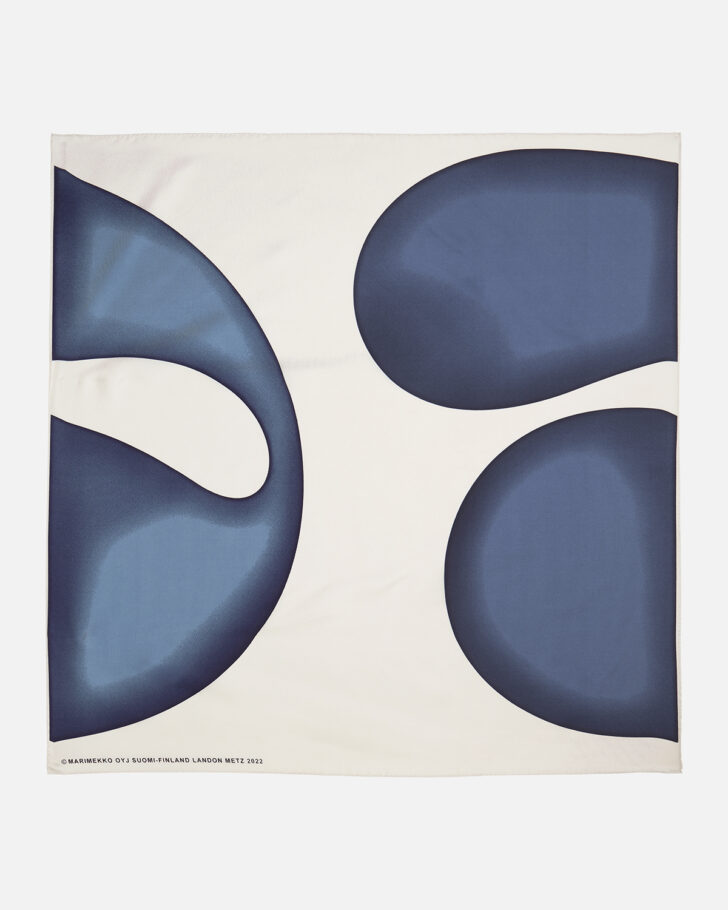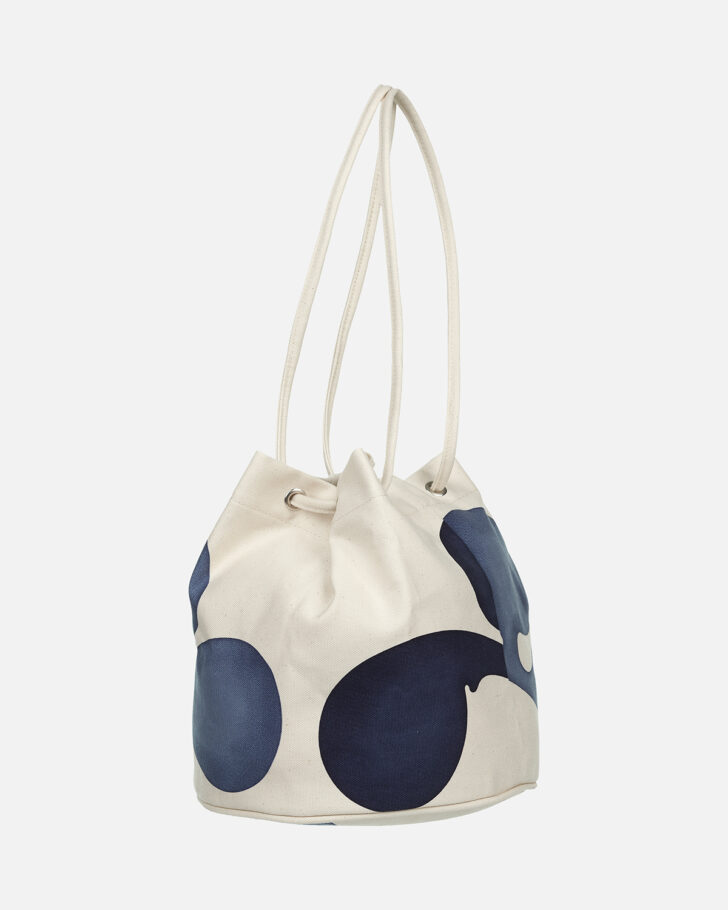 The end of winter means it's time for a wardrobe refresh, and these pieces by New York-based artist Landon Metz for Marimekko will surely fly off the racks. (Will this be the new Marni for Uniqlo at this year's Milan fair?) As part of the Finnish textile brand's Artist Series, Metz has added swirling puddles of colored dye to crisp white cotton fabric, which has been tailored into a range of apparel that includes dresses, tunics, shirts, scarves, bags and more.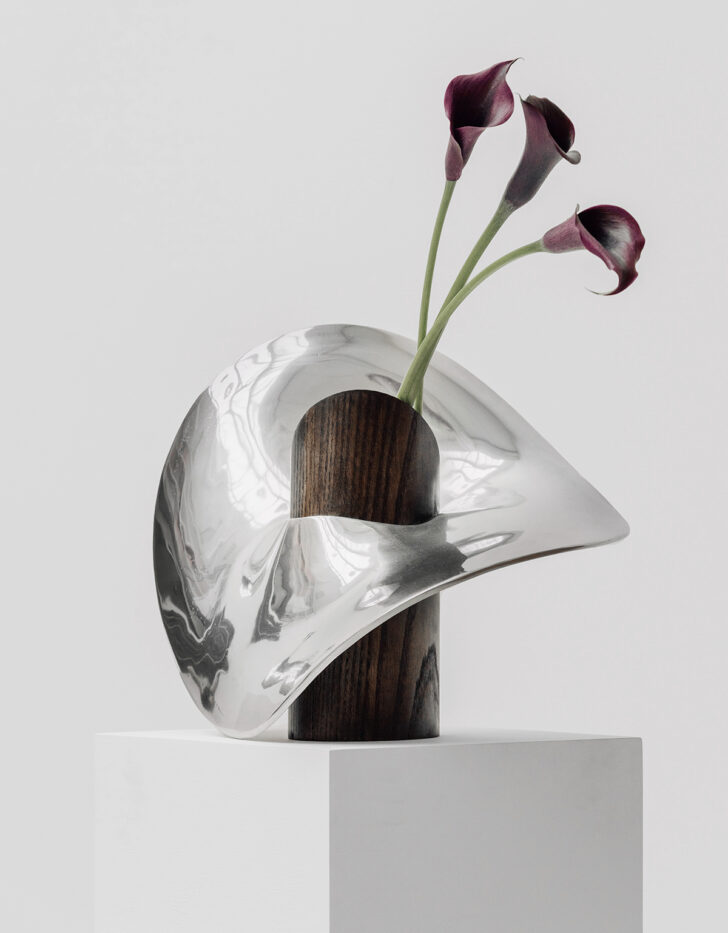 Created by British-Nigerian designer Mimi Shodeinde of Miminat Designs, the NRIN vases are shaped to celebrate the female form. Their central, dark wooden columns represent strength, while also referencing African materiality, and the surrounding pools of metal that suggest feminine curves are spellbindingly suspended in space and time. Very "The Secret World of Alex Mack," for those in my age bracket.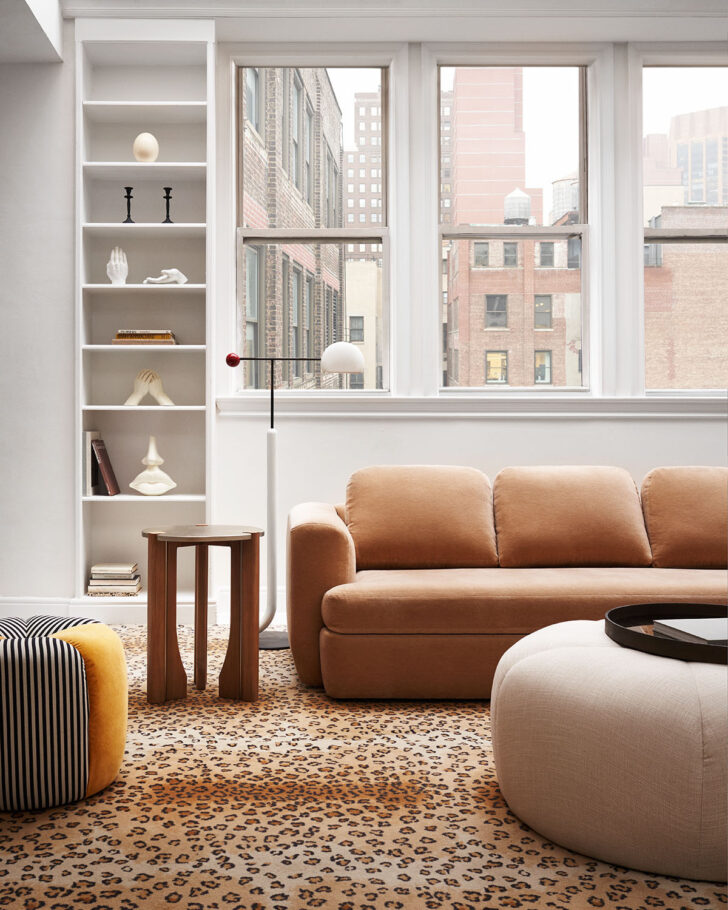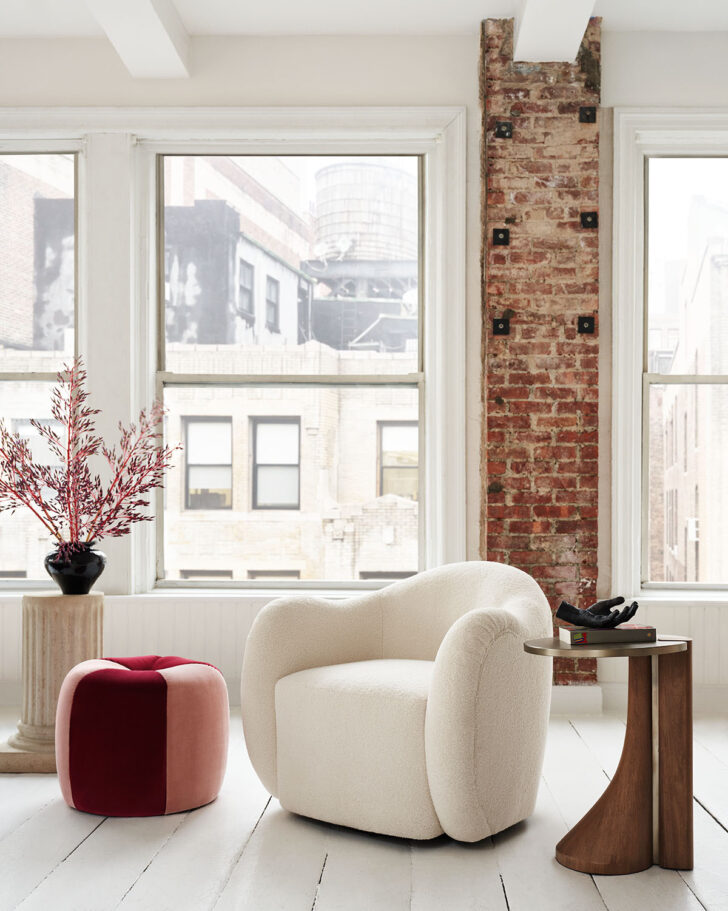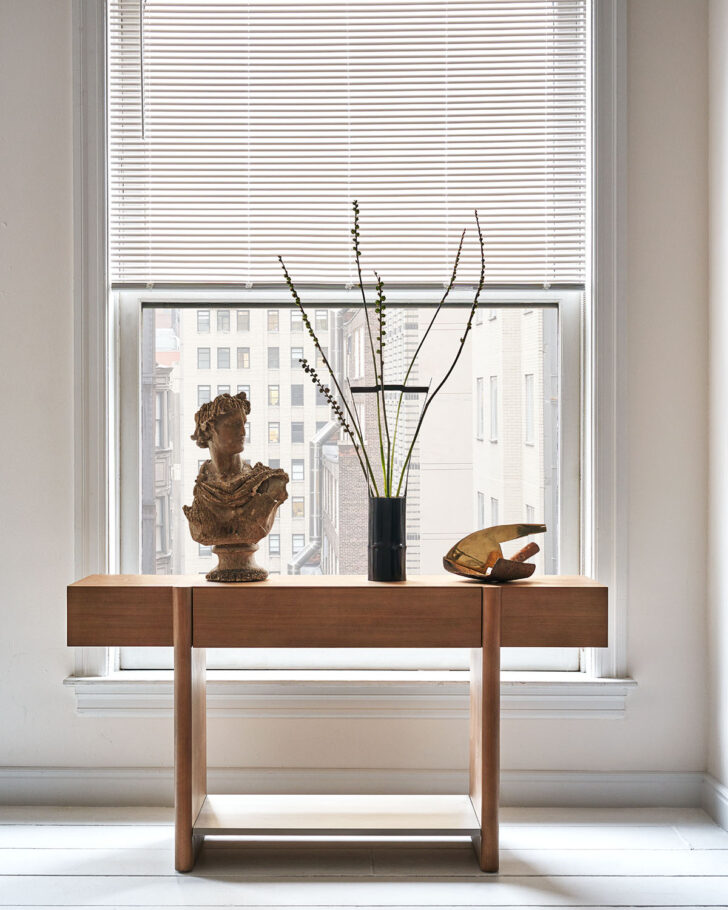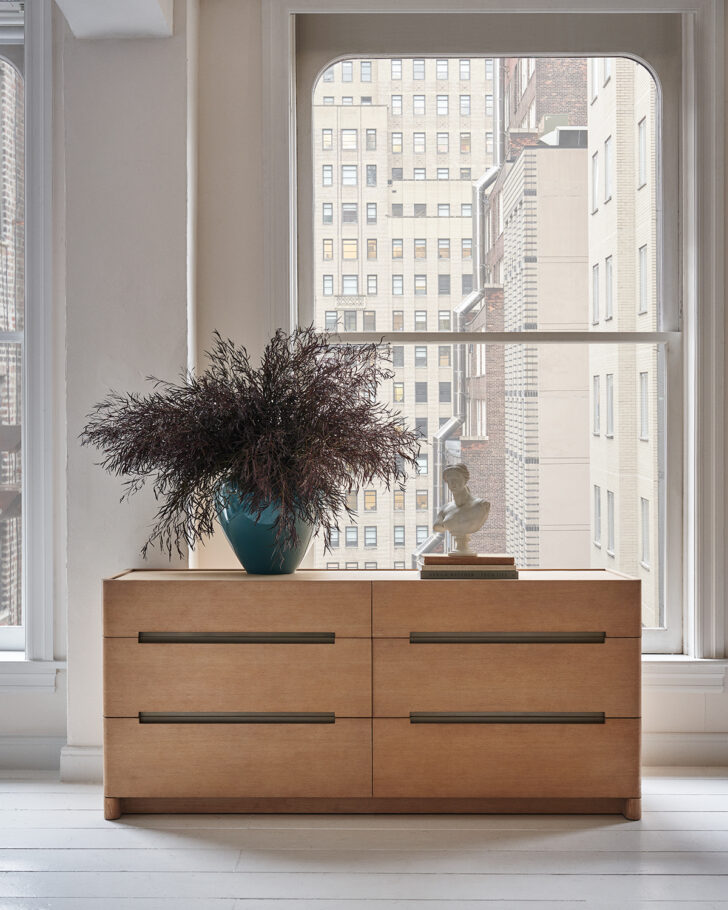 Rafael de Cárdenas has launched "a collection [his] childhood dreams are made of" with American heritage brand Mitchell Gold + Bob Williams. The architect has pulled references from film and culture of his youth to create the 19 pieces in his collection, which includes the fully padded and upholstered Beam Bench slash ottoman, the Horizon Bed with an oversized and softly scalloped headboard, and poufs reminiscent of mis-shapen beach balls. All of the pieces are fabricated by craftspeople in North Carolina, and can be ordered in any of the 500-plus fabrics in MG+BW's catalog.
Exhibitions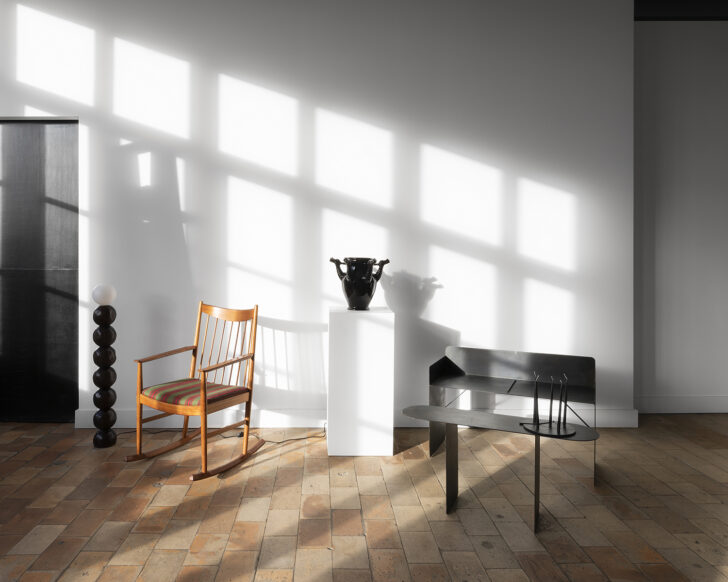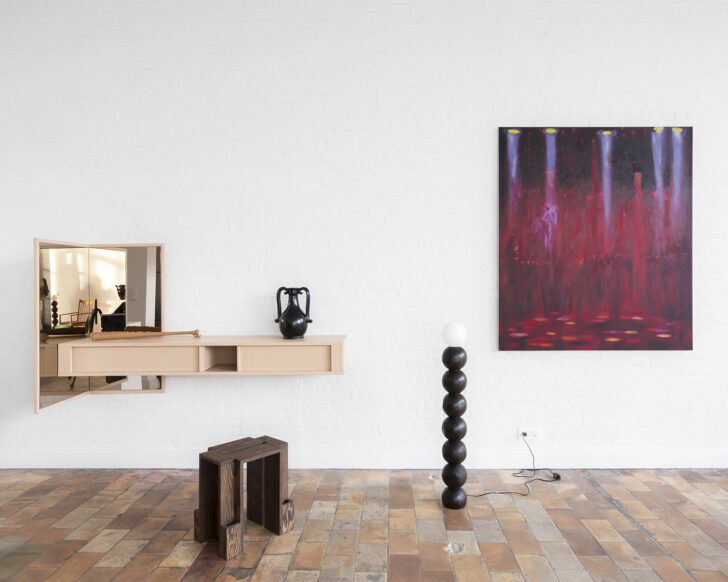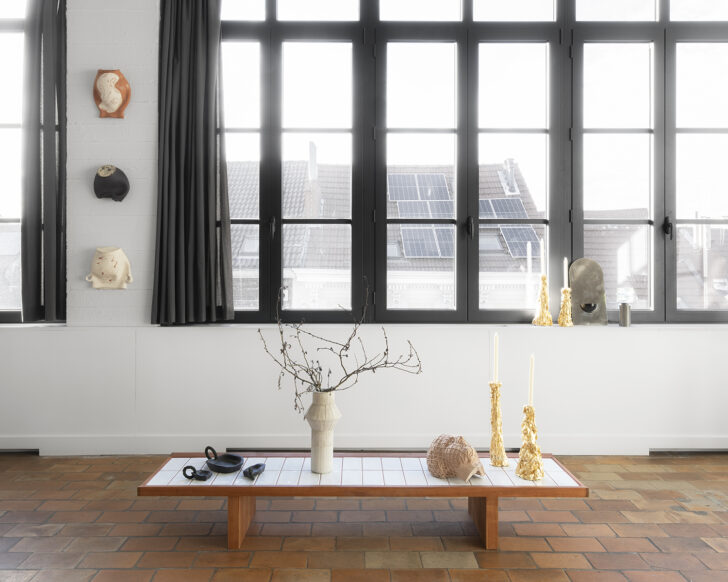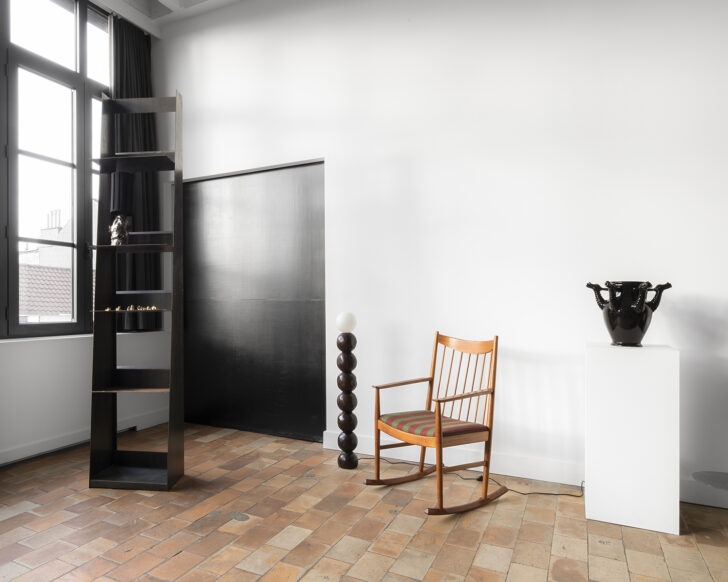 We left this offsite from Collectible Design out of our roundup, but wanted to include here: CoseInCorso's show "HOMiES," which took over collector Jean-François Declercq's apartment on the third floor of a pre-war yellow brick building in Brussels' Sainte Catherine neighborhood. The gallery replaced his furniture with a selection of experimental artworks and ceramics, each drawing attention to the importance of hand-craft. Our fave? The lamp that looks like a vertical stack of oversized Malteasers chocolates, obviously.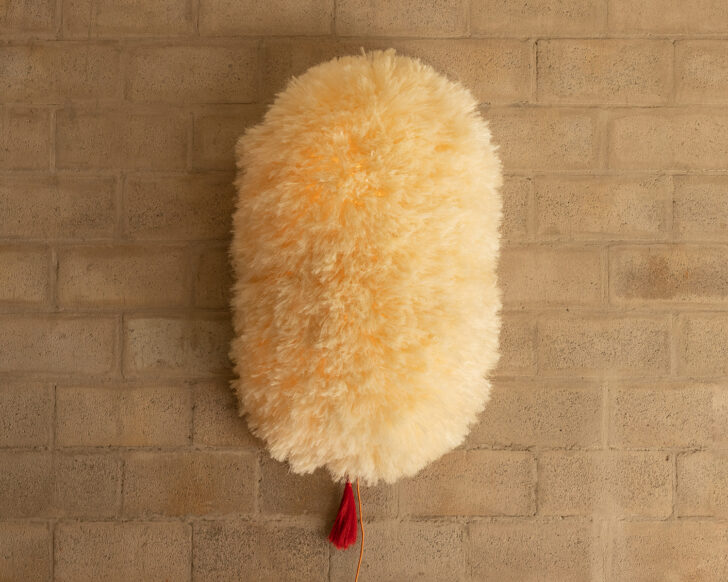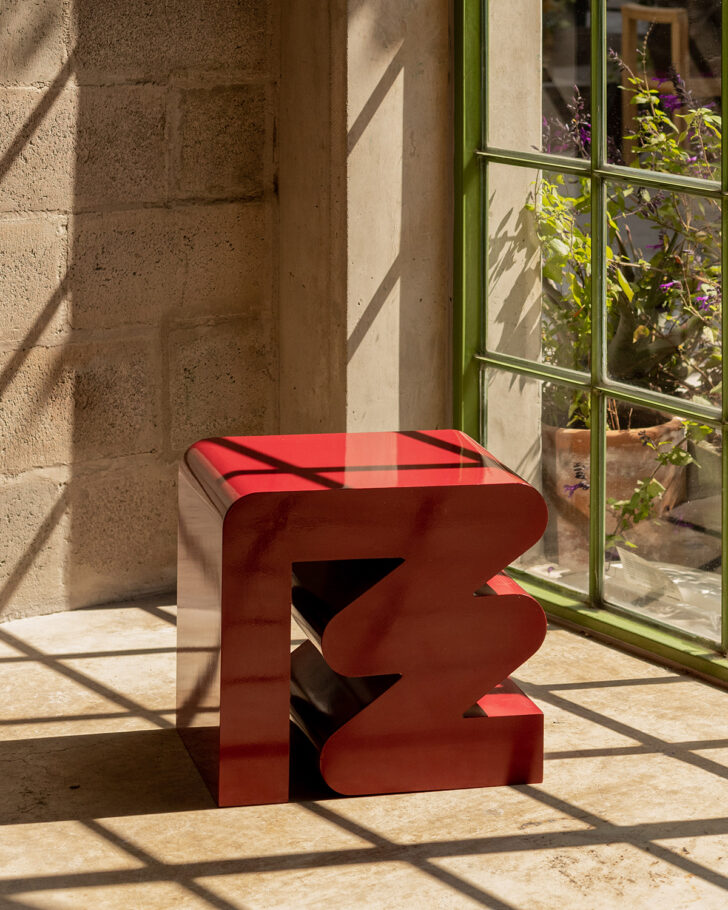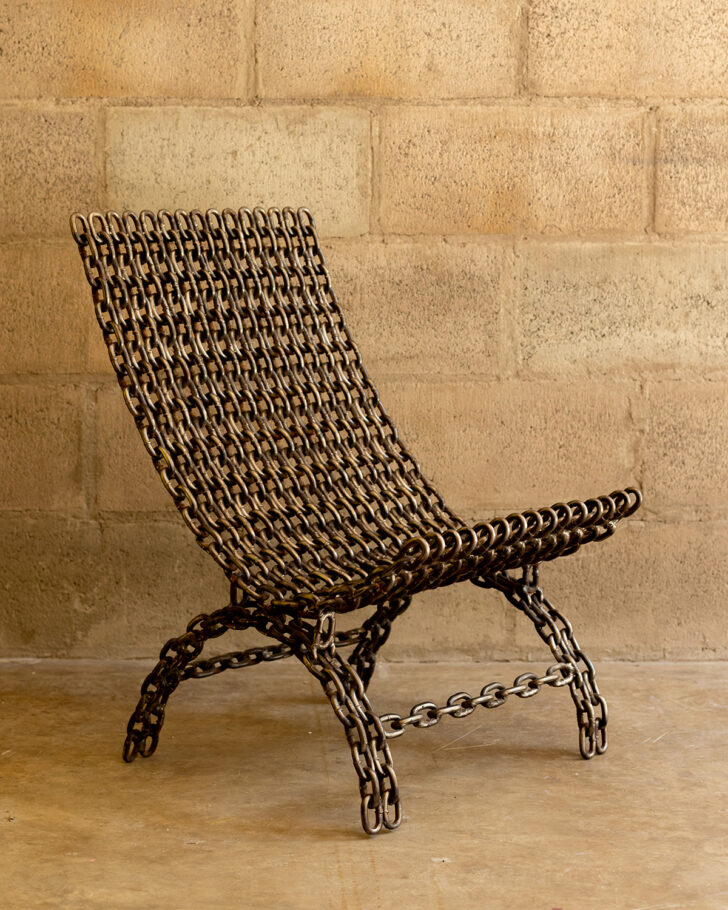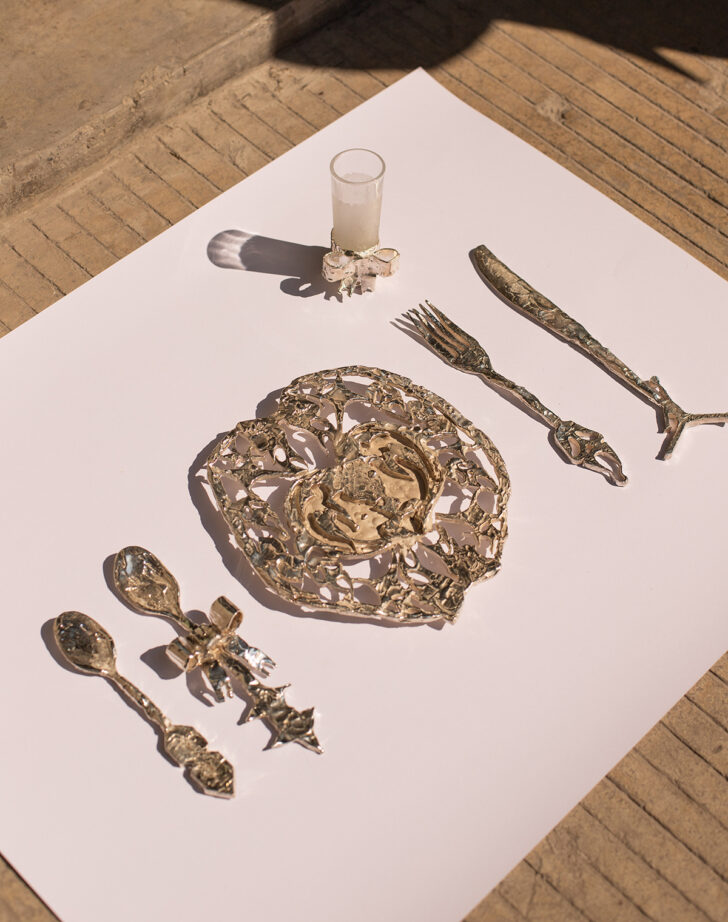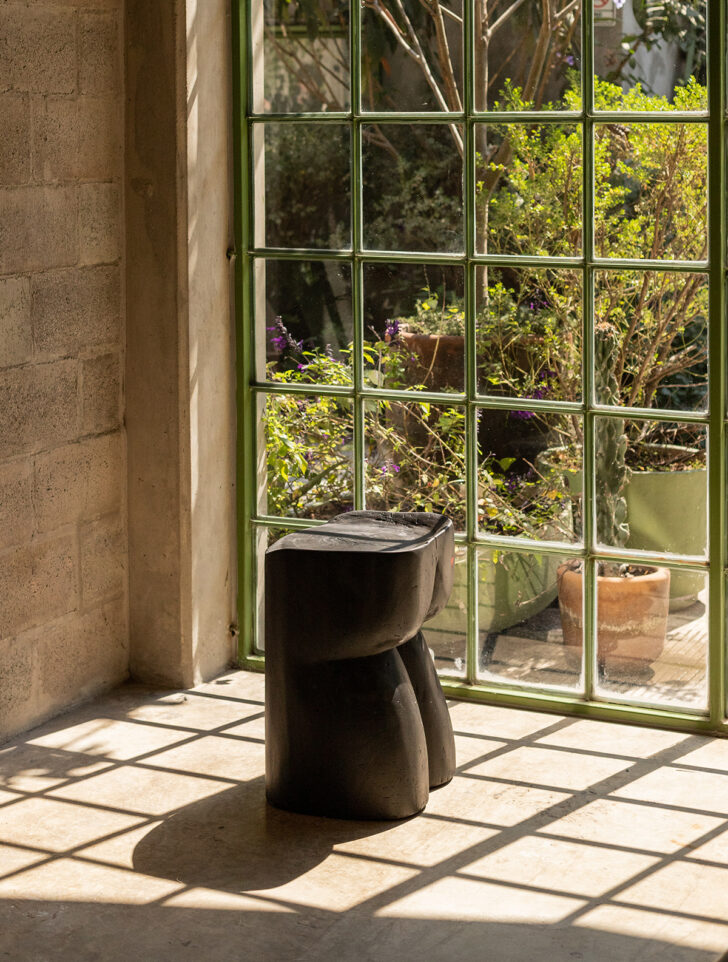 Earlier this month, a new space for collectible design called Ballista held its very first exhibition in a converted textile factory during Mexico City Art Week. Titled Postdomestic, it included works by 11 artists and designers that question and subvert common ideas of the home. There was a lot to unpack, between the screen and chair made from chain links by José León Cerrillo, the butt-shaped stool by Chuck Estudio, and a very fluffy sconce by Fernando Laposse.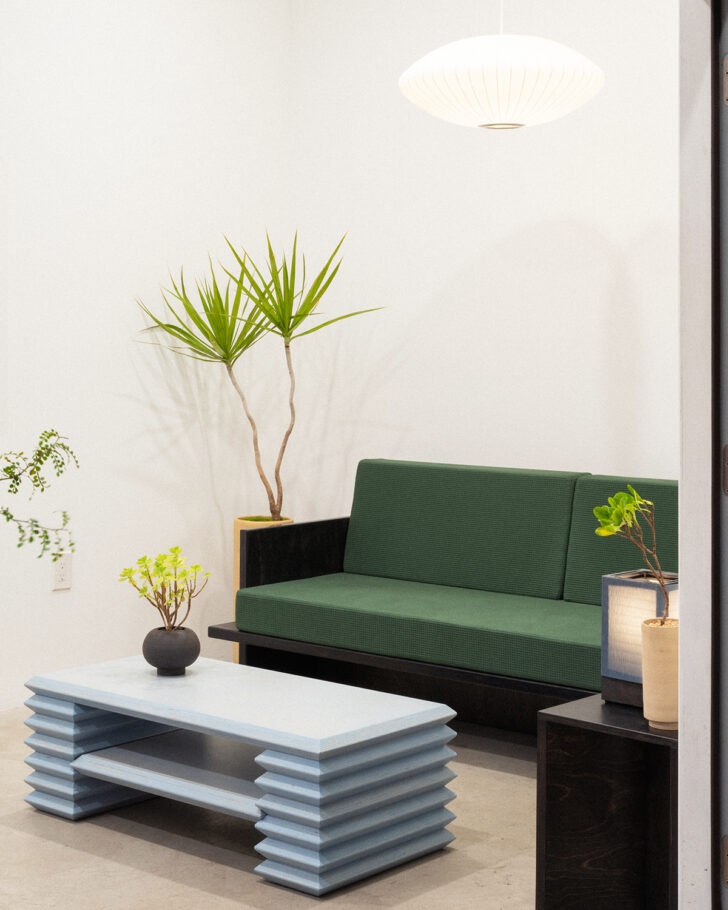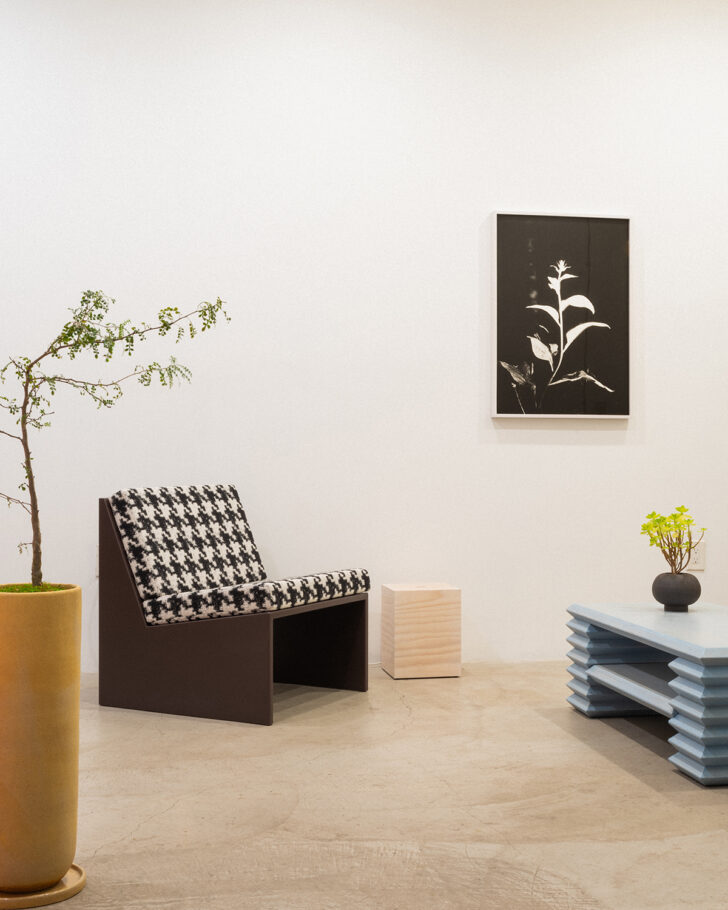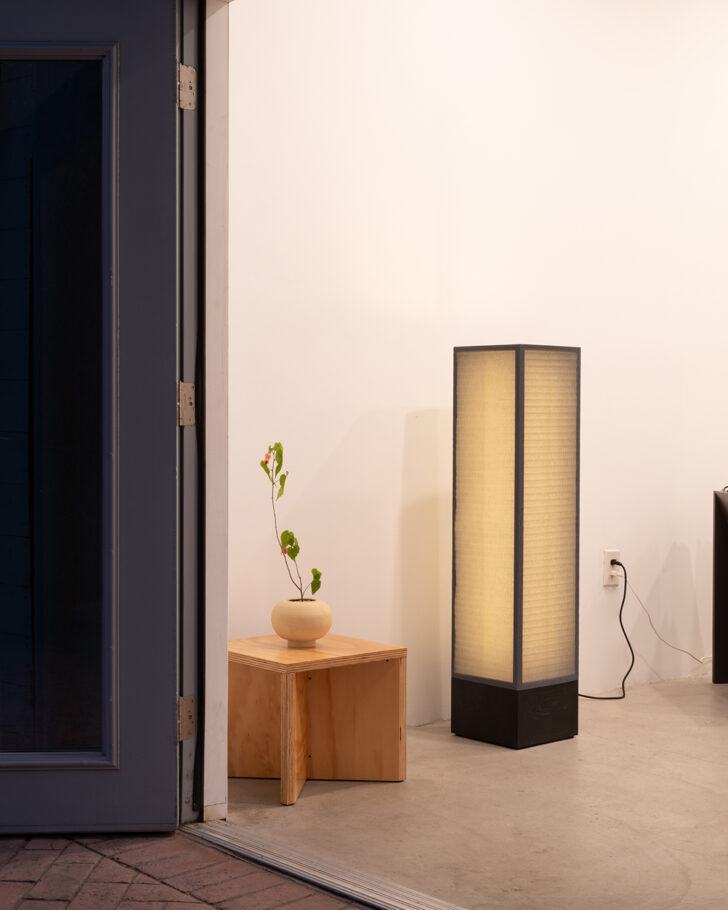 For their latest collection, Cloud Forest, LA-based Prísma Studio founders Sara Lee Hantman and Coley Brown incorporated bold shapes and specialty textiles from Brain Dead, including a custom dyed waffle-textured fabric for the sofa, and a technical reflective fabric with micro pleating that forms lampshades. We're particularly captivated by the Sierra coffee table and lamp, featuring jagged edges and surfaces cut at 45-degree angles to mimic the peaks of the Sierra Nevada mountains. All of the pieces were handmade in Altadena, California, and are on view at 3819 W Sunset Boulevard until April 5.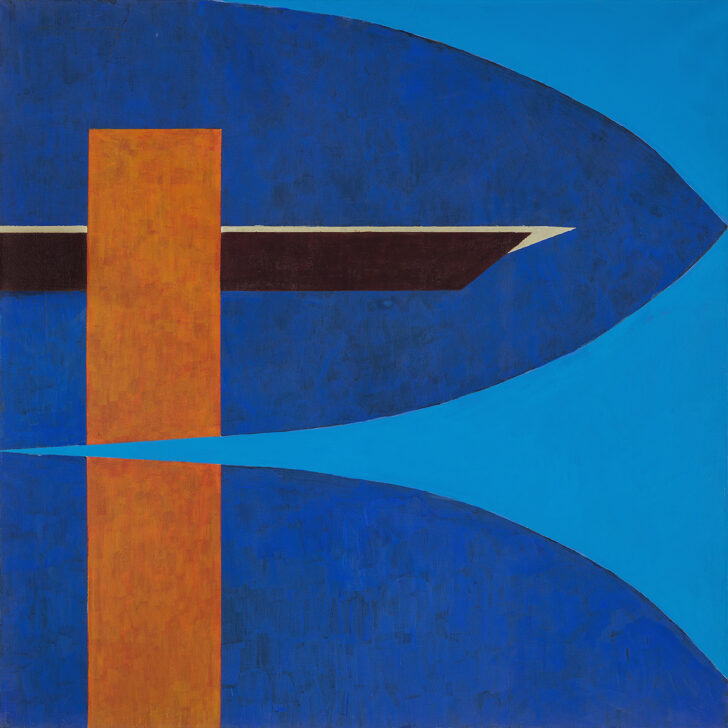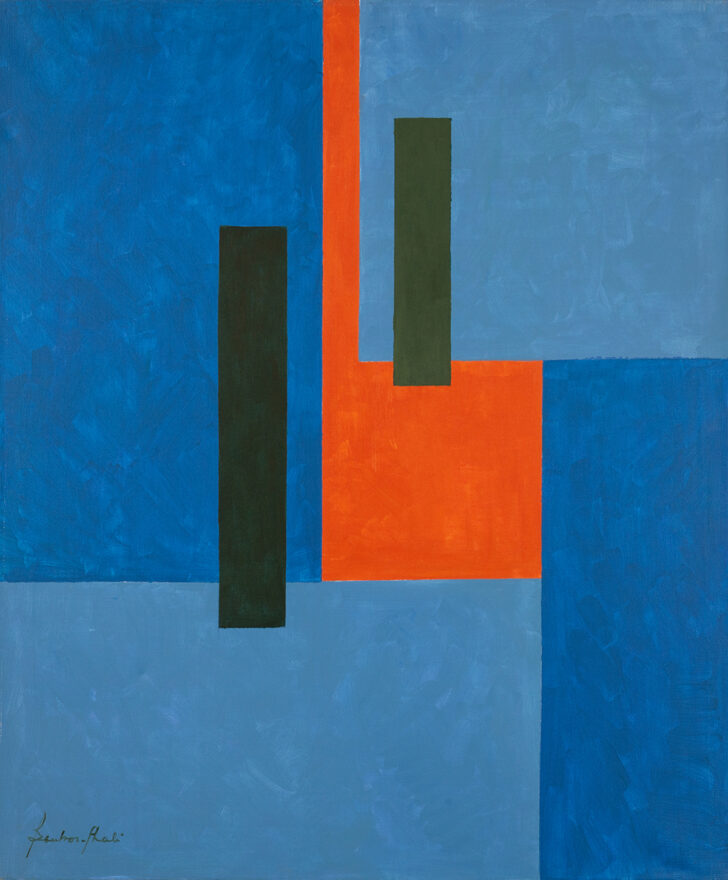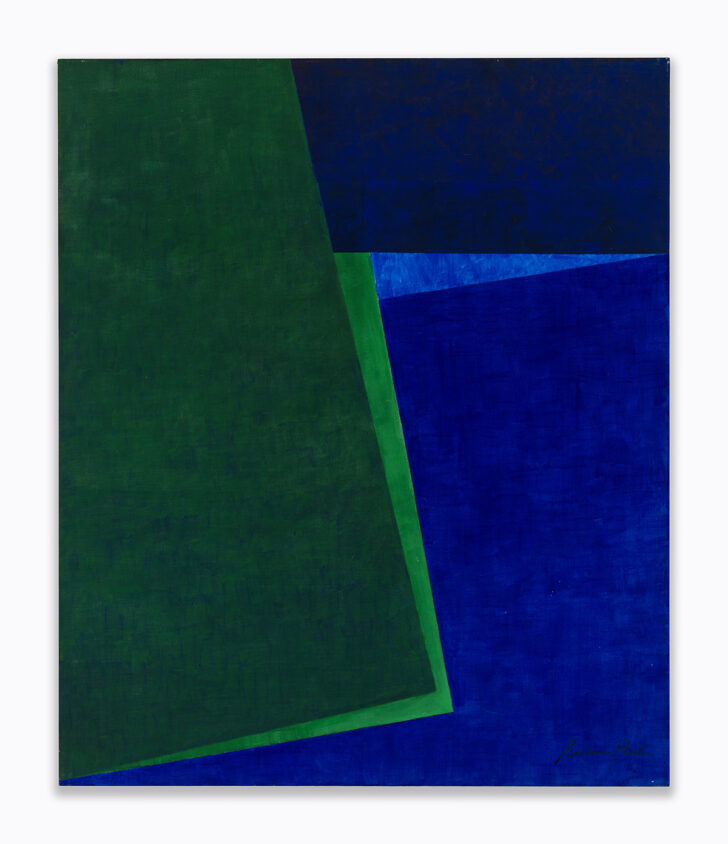 The paintings of Egyptian artist Wassef Boutros-Ghali could depict modernist landscapes, architectural studies, or simply very pleasing colorful blocks of acrylic on canvas, depending on your point of view. Many of his works created since the turn of the millennium pair complementary hues, with softly textured brush strokes bound by sharp, severe lines. Without over-analyzing, they're just very pleasant to look at. At 99 years old, the artist is only now holding his first UK solo show, at The Arts Club in Mayfair until April 29. Never too late!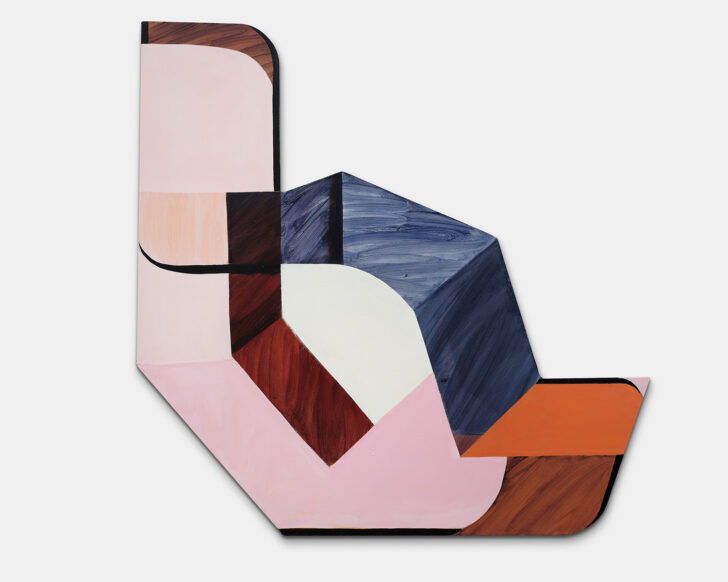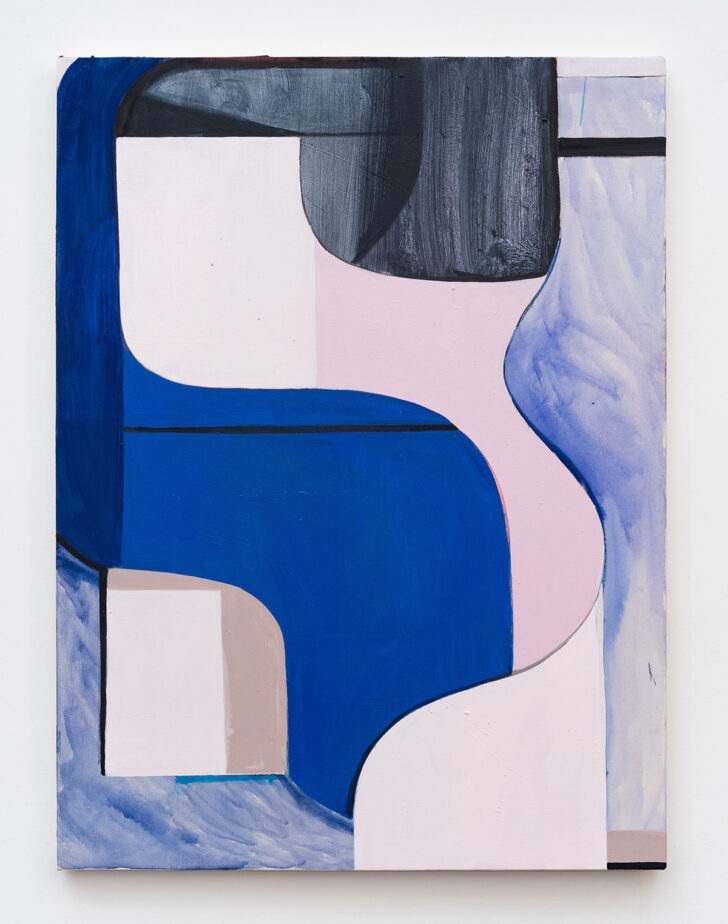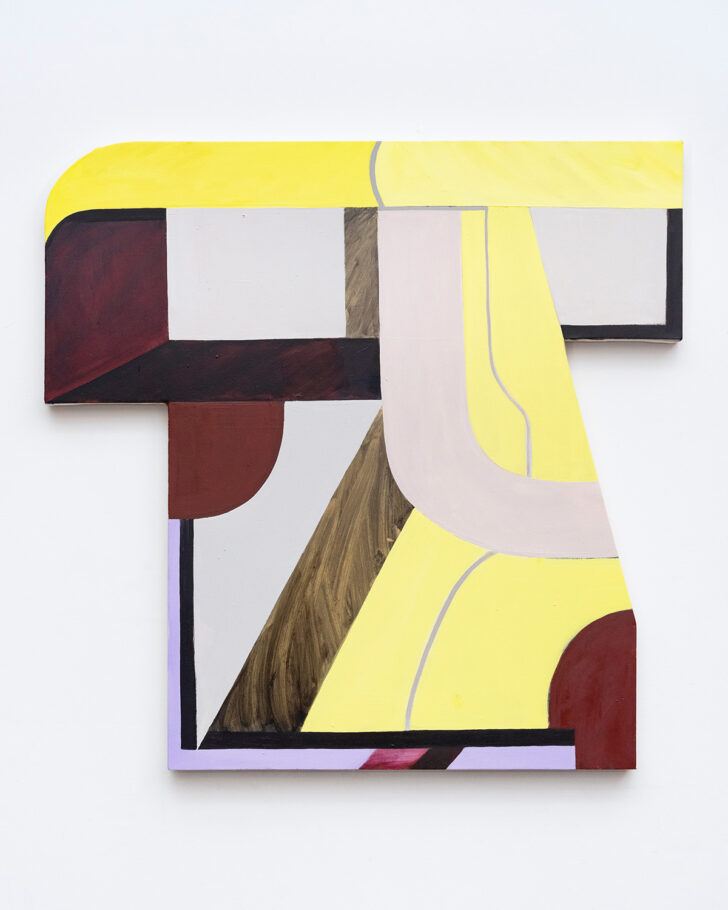 Really into Rebekah Goldstein's artworks that explore shape in fun, fluid ways, with forms and colors that overlap, interlink, and loop around one another. Some of her paintings are informed by the irregular shapes of their canvases, which dictate how the linear forms flow or halt. My Reflection in the Water, her first exhibition at Denny Gallery in New York, runs from March 31 to May 6.