04.26.23
The Best of Salone Del Mobile 2023, Part II
Much ado has been made about the death of monoculture in other areas like television or music, but to be honest, I'd never thought about it in terms of design until I was in Milan for the 61st annual Salone del Mobile last week. Design has long been a discipline of ever-spiraling-outward niches, but, reliably, the Milan Furniture Fair was where you could go to see it all in one place. But while Milan has often felt too sprawling for one person to take in, this was the year it seemed to fracture entirely. Scrolling through other people's Instagram Stories, seeing exhibitions that hadn't even made it onto my radar, much less my extensive Google doc, made me stop and wonder: "Are we even at the same fair?" You could compare notes with friends about which exhibitions were your favorites, but the overlaps were few and far between.
It's hard to know how to feel about this. For some, the sheer amount of talent on view can act as a catalyst for inspiration, and you can walk away feeling as if you've filled your cup for the year. It can also be encouraging that there's room for so many people to celebrate their work. But Milan also functions as a reflection of the inherent excesses of our industry — which become harder to ignore the larger that industry becomes, no matter how many talks on sustainability we put on. It's also a reminder that, in many cases, there's only room for a certain type of person. We rolled our eyes on Instagram as the invitations came in from some of the big brands, promoting the same circle of white men that have been lifted up throughout the history of design. But between that and the inclusion of actually racist motifs in one exhibition this year, it's clear that there's still so much work to be done.
Looking through our favorites from the week (we sound grumpy, but we did have some!), it's hard to discern actual trends — though we'll sneak a few mini ones onto IG — but we can see that our eye often alighted on the sorts of projects that allude to a promising future. There were so many talented women whose work was on view this week, including Audrey Large at Nilufar, Katrin Greiling for Tecta, and Grace Prince at Oxilia Gallery; could some of them be promoted to even larger projects?! And the fair itself is aware of its sustainability problem, this year hiring Formafantasma to develop modular, recyclable structures for Euroluce that can be dismantled and reused after the fair has ended.
Today we're focusing on brands, both those who showed at the fair, and those who popped up around town. We loved the collection at Cassina — though it was hard to see through the throngs — and the brand's iMaestri exhibition, in a former bank vault, curated by Patricia Urquiola against a backdrop of blood red. Truly never thought we'd see a stack of Le Corbusier chaise longue frames with The Shining vibes. Other standouts included a quiet presentation of lovely geometric rugs by Ruckstuhl at Assab One, Studiopepe's shock of lime green coffee table for Sancal, the addition of two friends of SU to the Tacchini stable (Umberto Bellardi Ricci and Brian Thoreen), Phillippe Malouin's cheeky magnetic lamp for Flos, Knoll's desert jungle pavilion, Acerbis's 1970s throwback in the form of a John Chamberlain-esque sofa system by Claudio Salocchi, and the debut of one of our favorite lamps — Mangiarotti's Lari lamp for Karakter — in a new, tiny, USB-charged portable size.
Cassina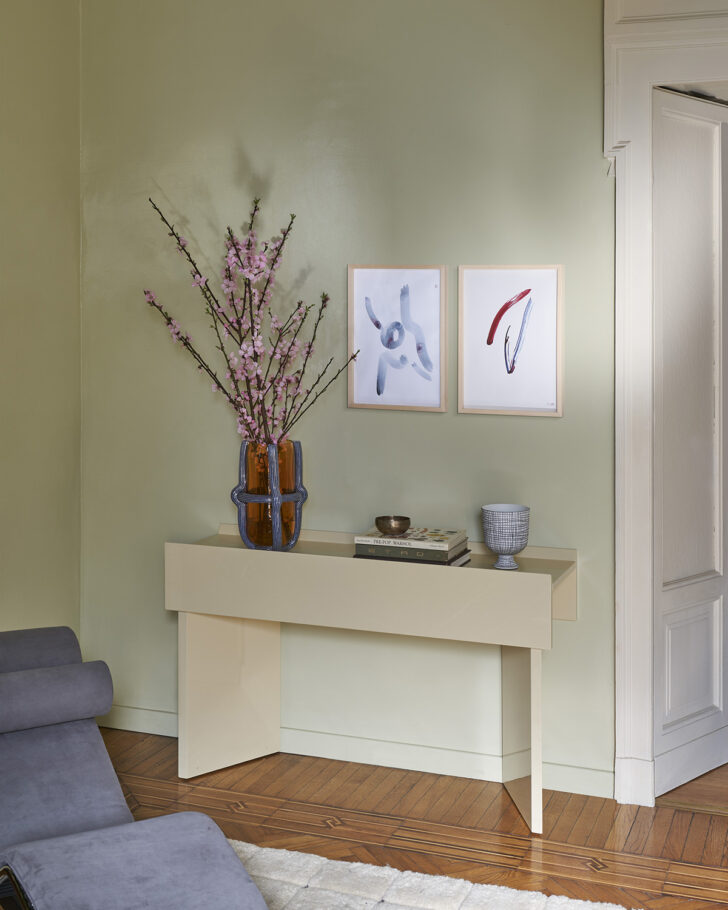 Hayama by Patricia Urquiola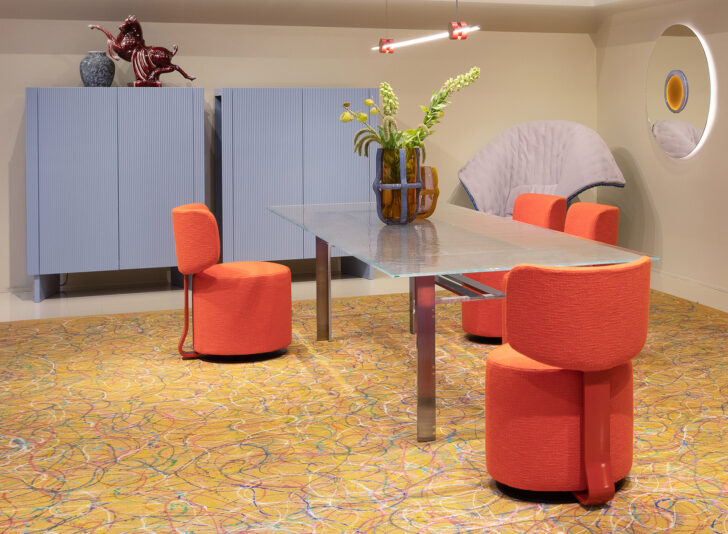 Chairs by Barber Osgerby, cabinet, mirror and vases by Patricia Urquiola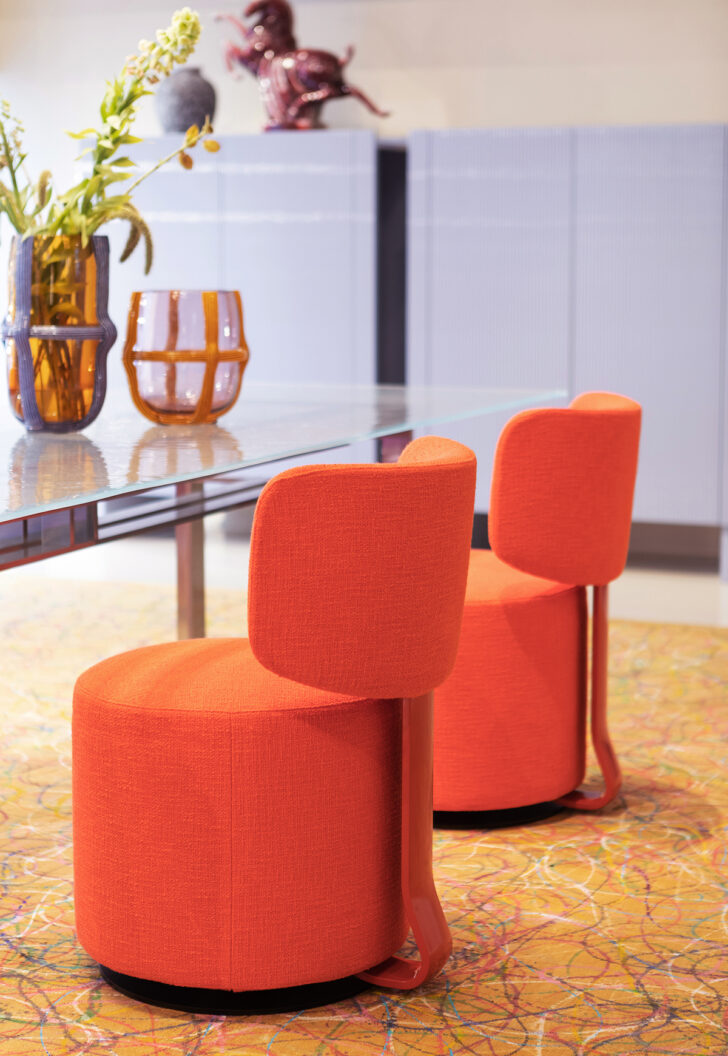 Tamburound chair by Barber Osgerby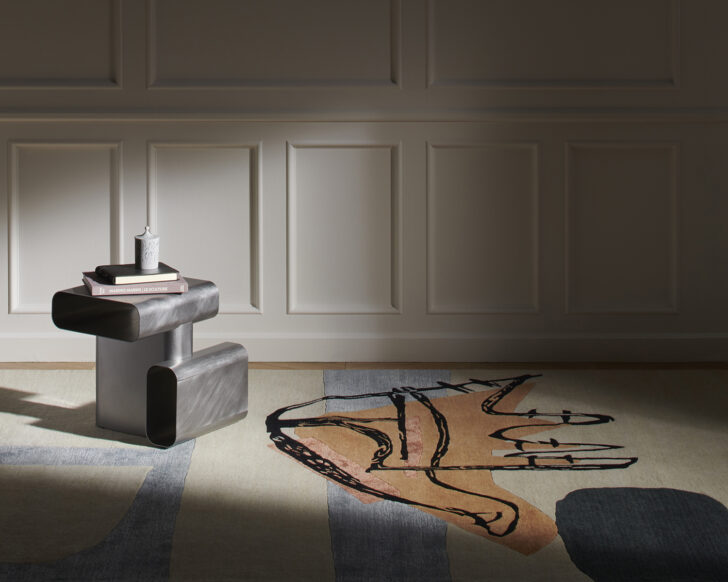 Rug by Le Corbusier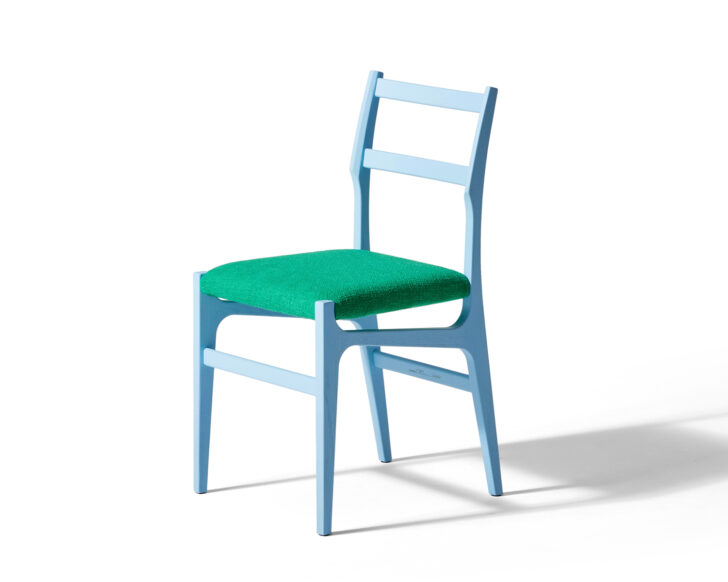 Principi chair by Gio Ponti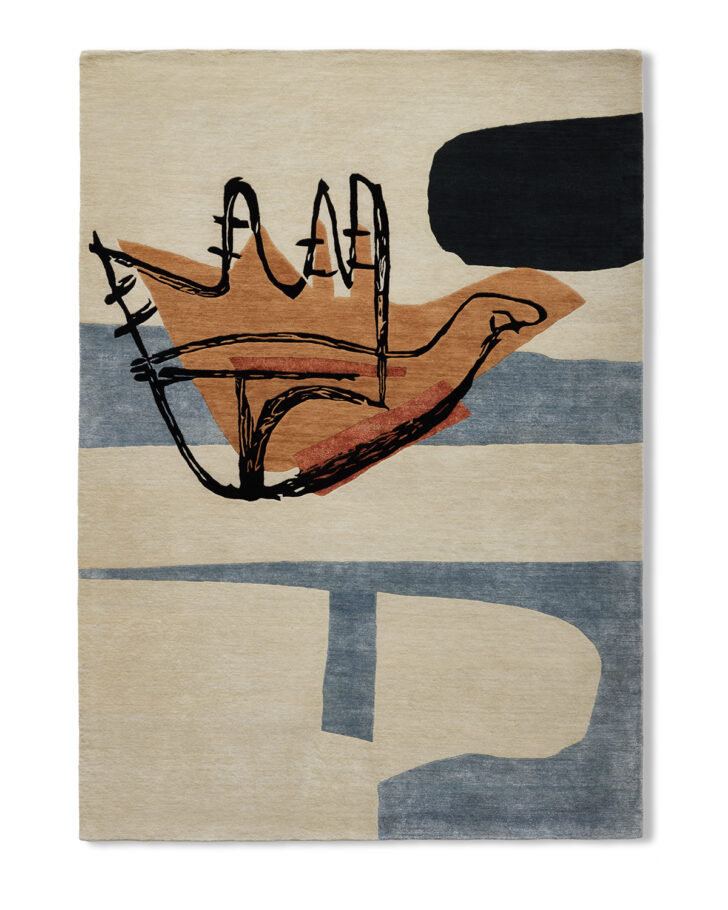 La Main Ouverte rug by Le Corbusier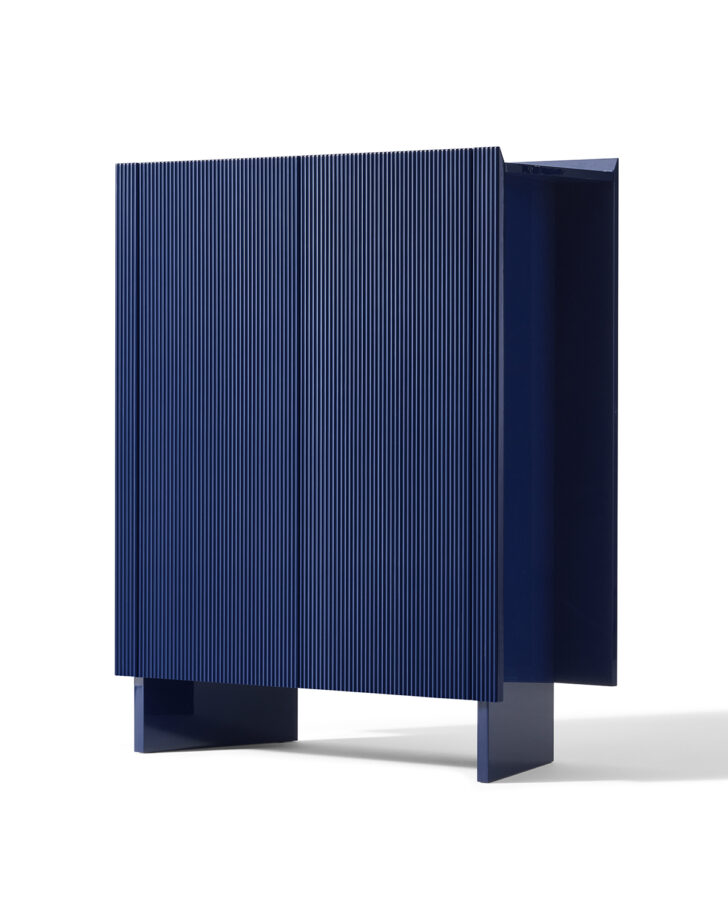 Hayama bar cabinet by Patricia Urquiola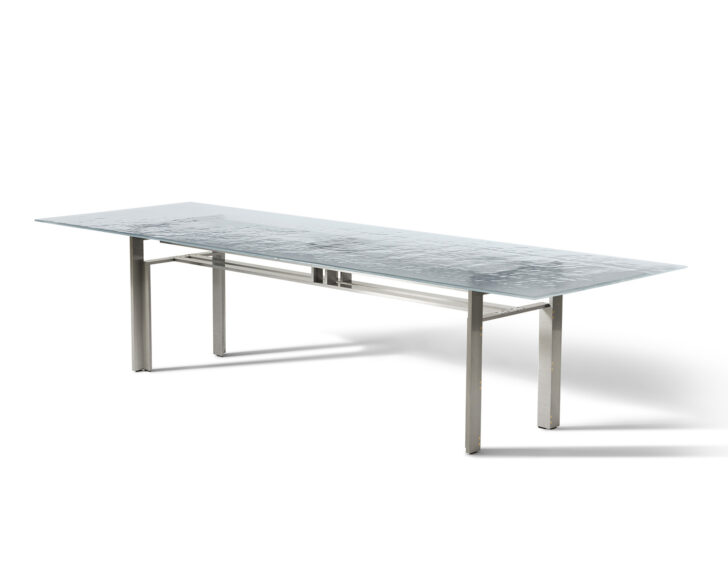 Doge Laguna table by Carlo Scarpa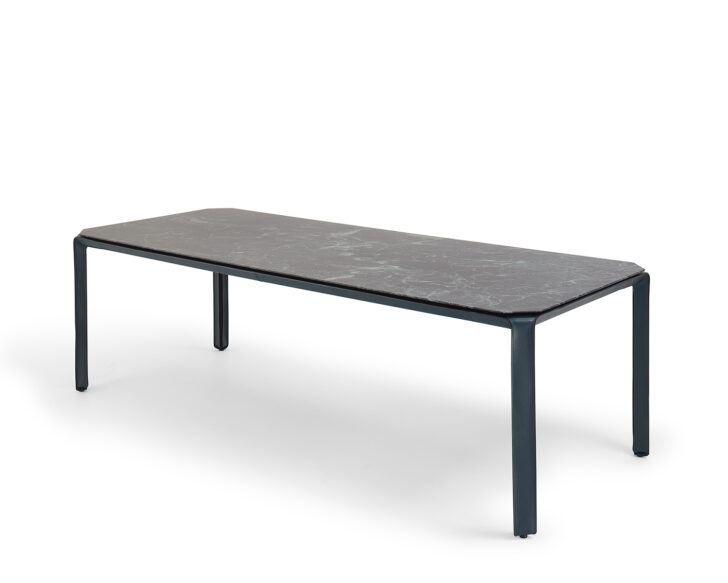 Cab Tab table by Mario Bellini © Luca Merli
Cassina Maestri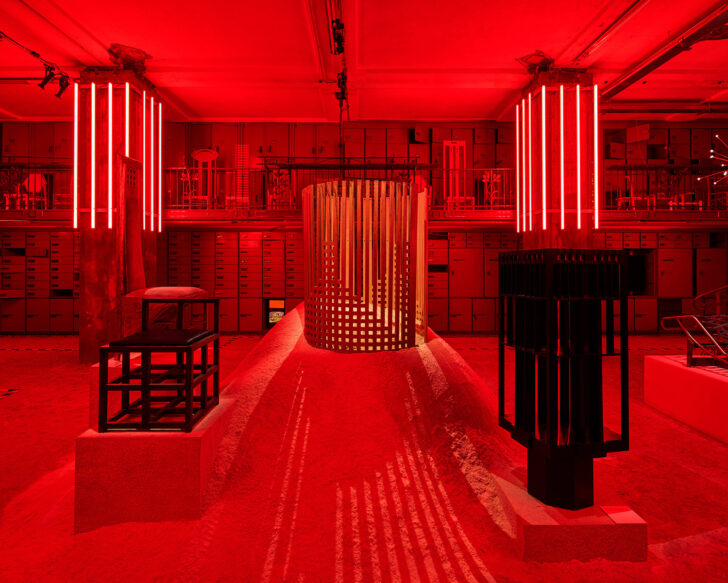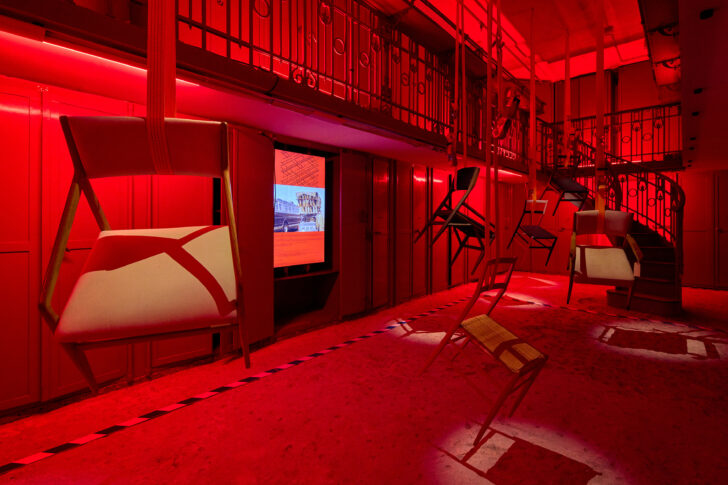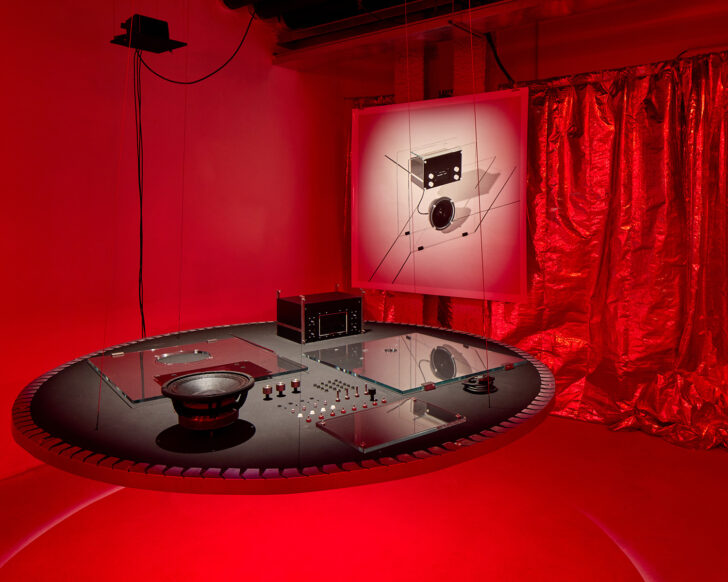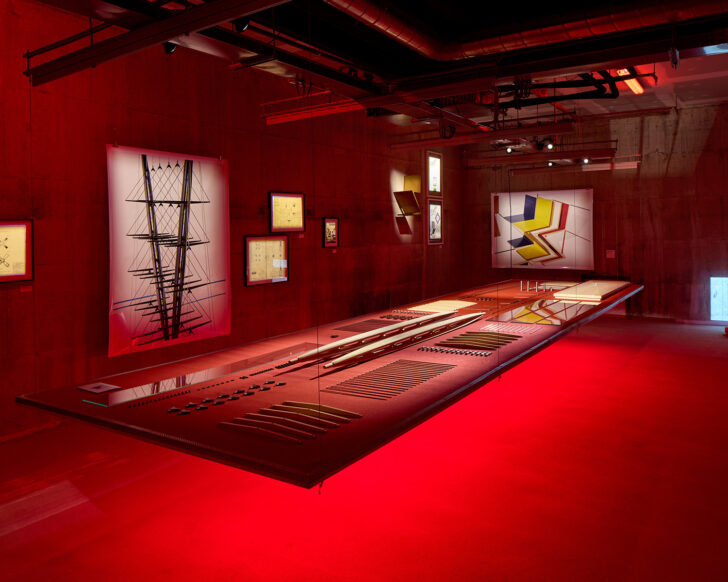 © Agostino Osio
Tecta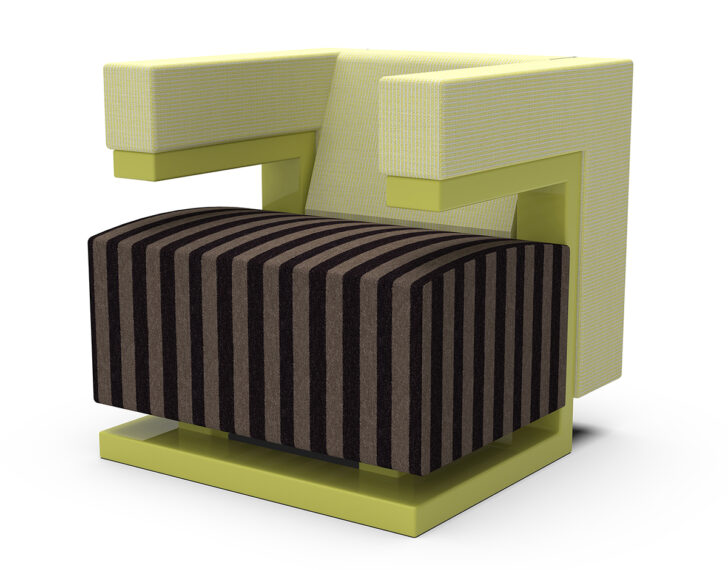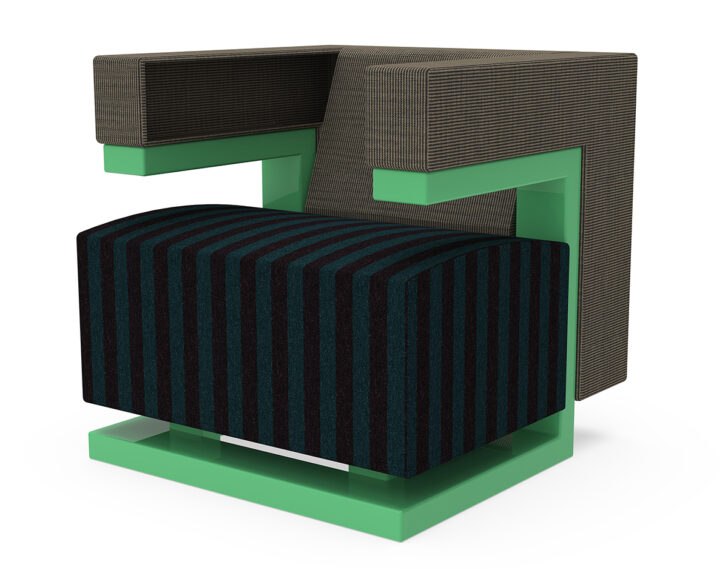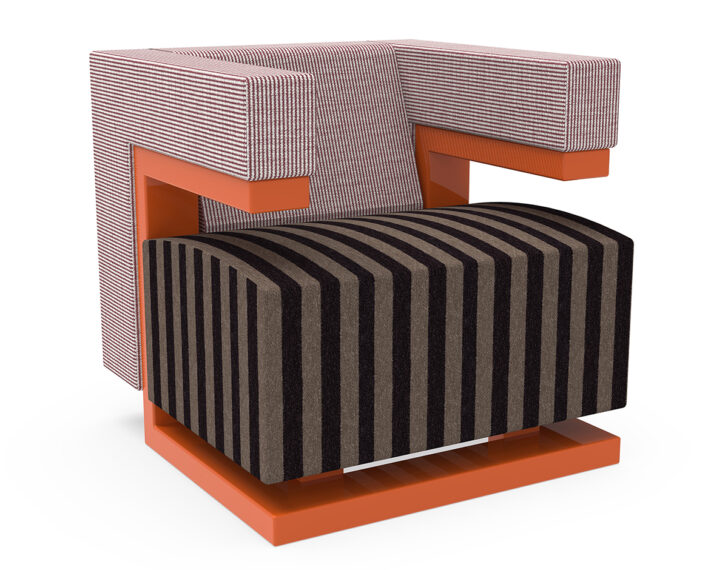 Katrin Greiling restyling Walter Gropius's F51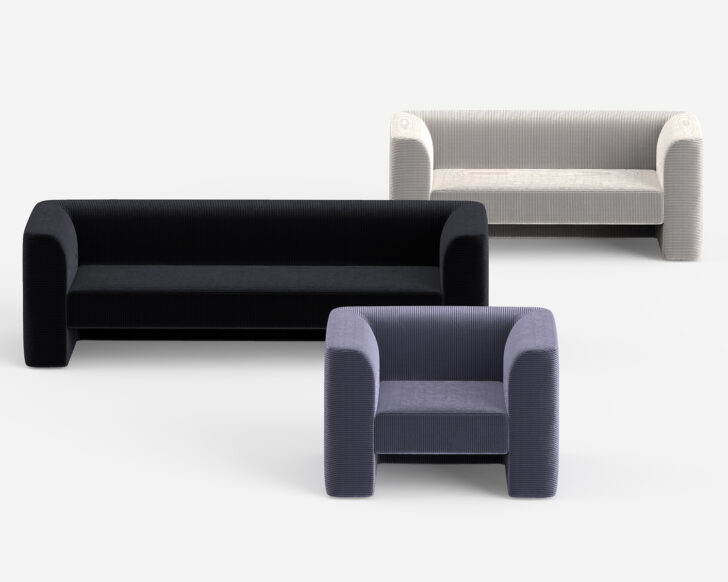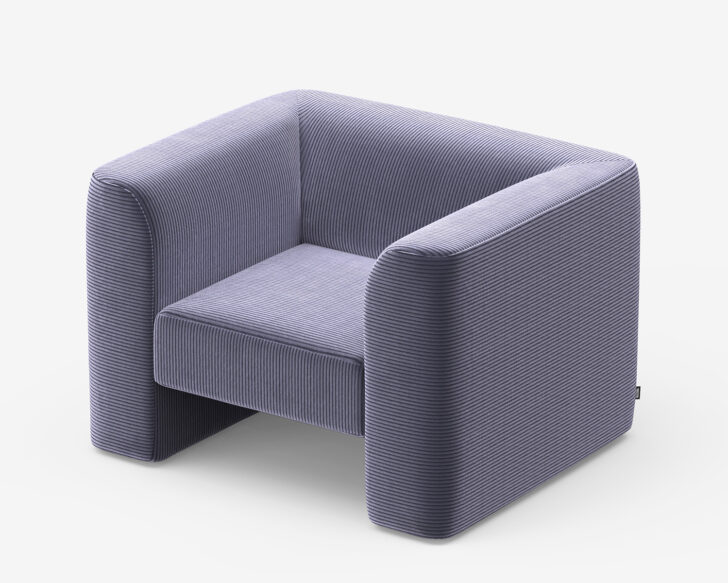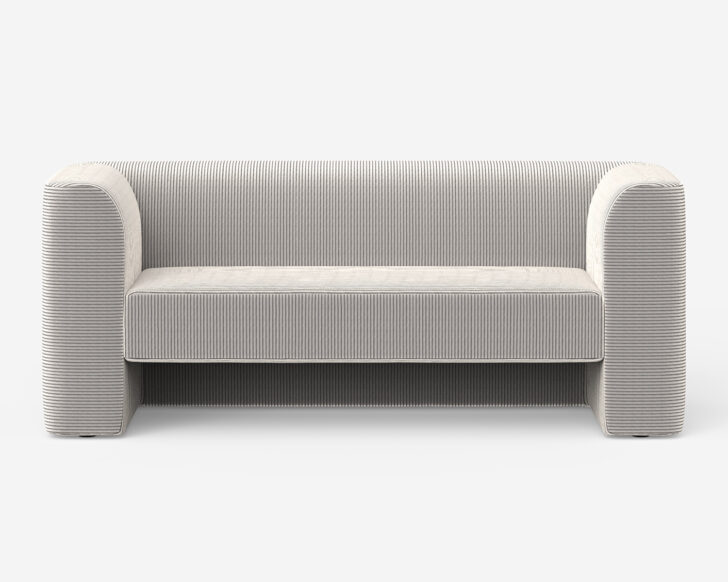 Hatch sofa system by Geckeler Michels
Ruckstuhl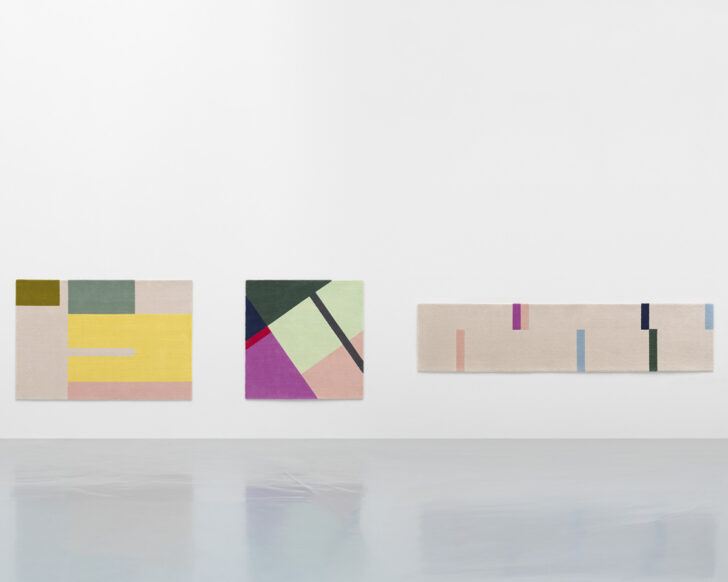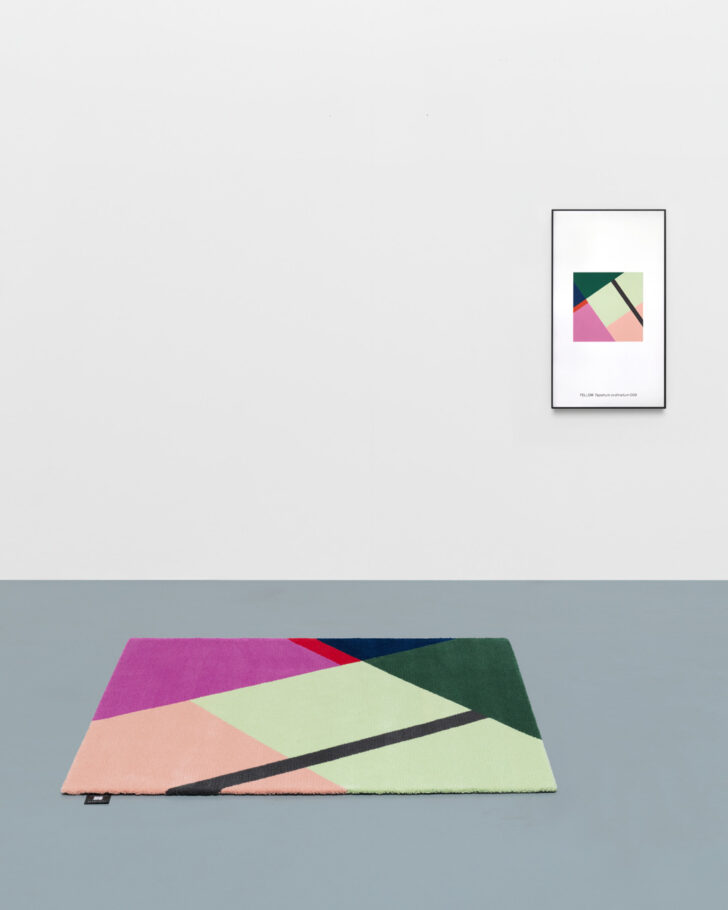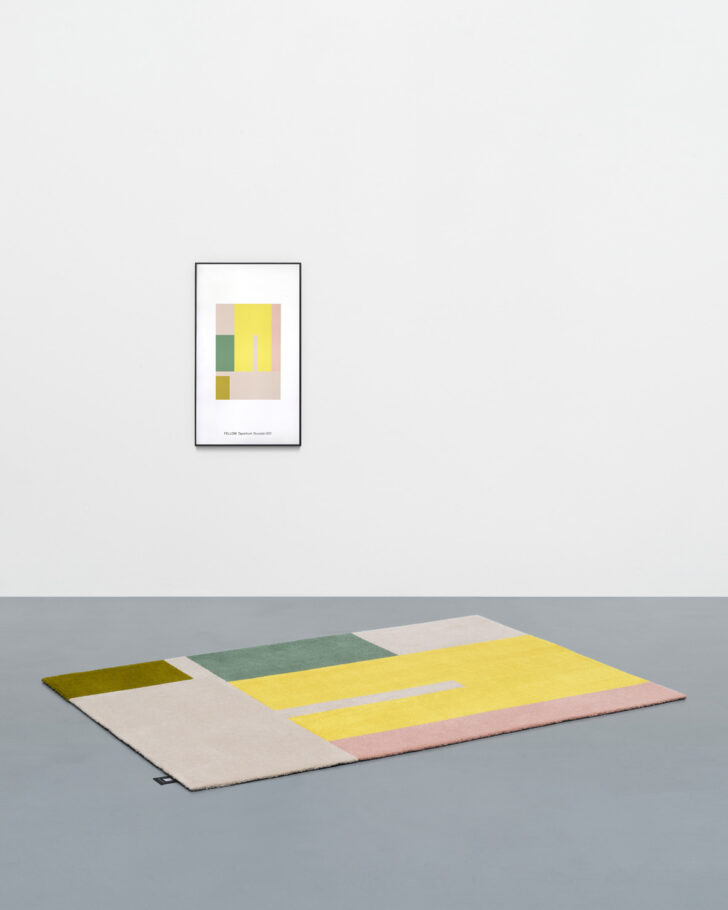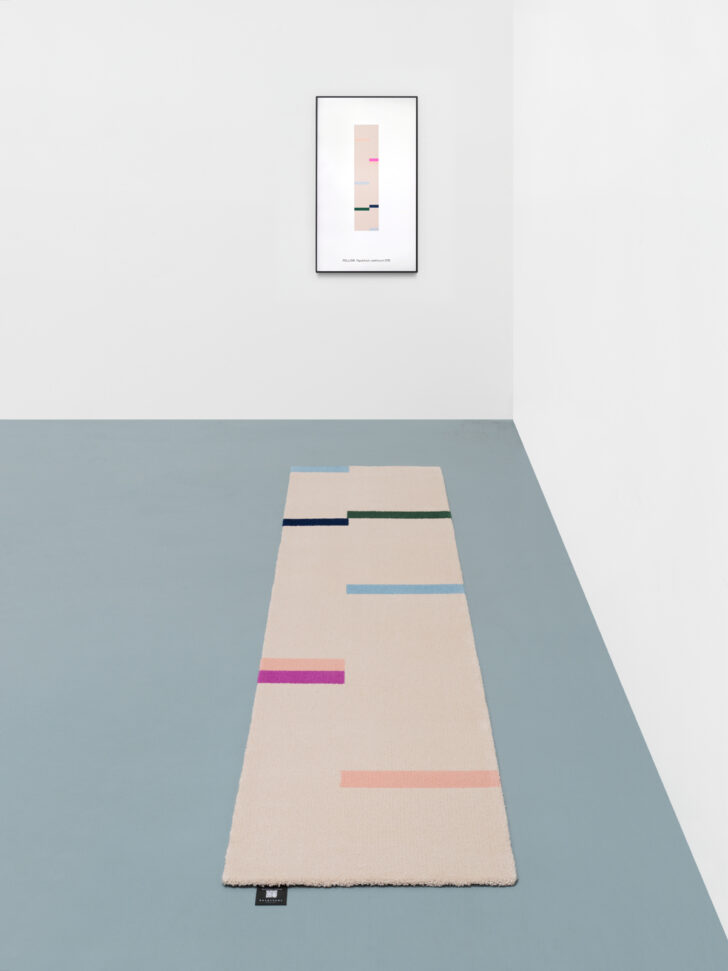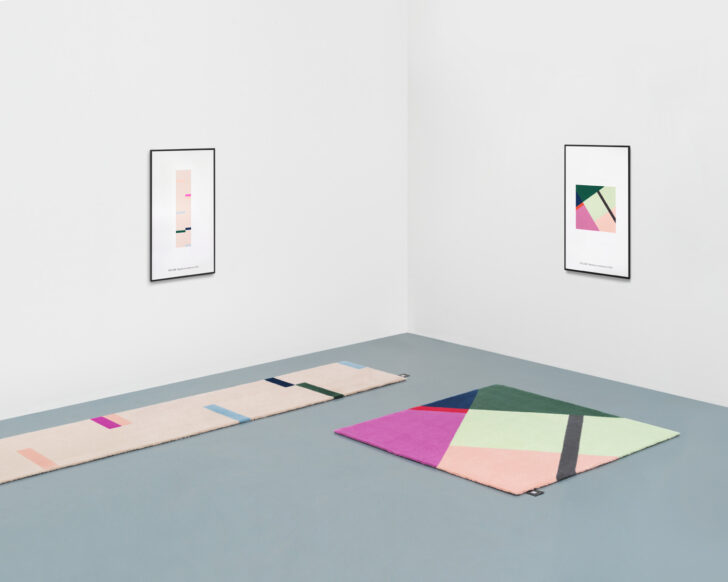 Fellow rugs by Stephan Hürlemann © Stefan Altenburger
Sancal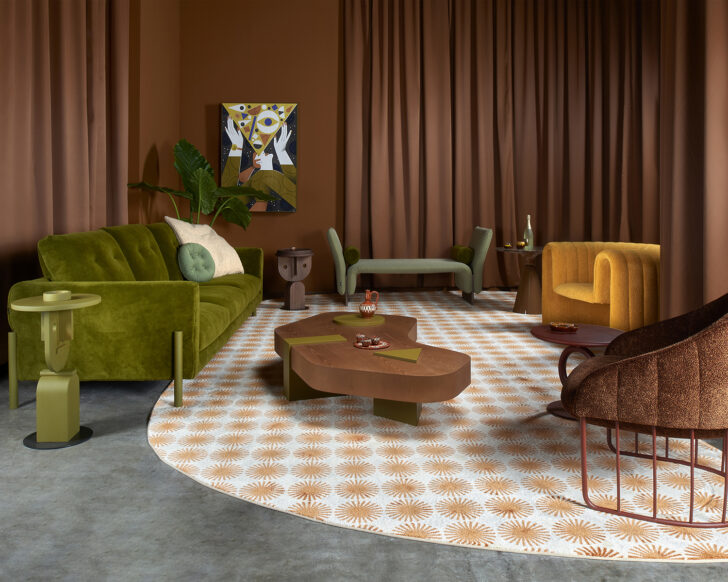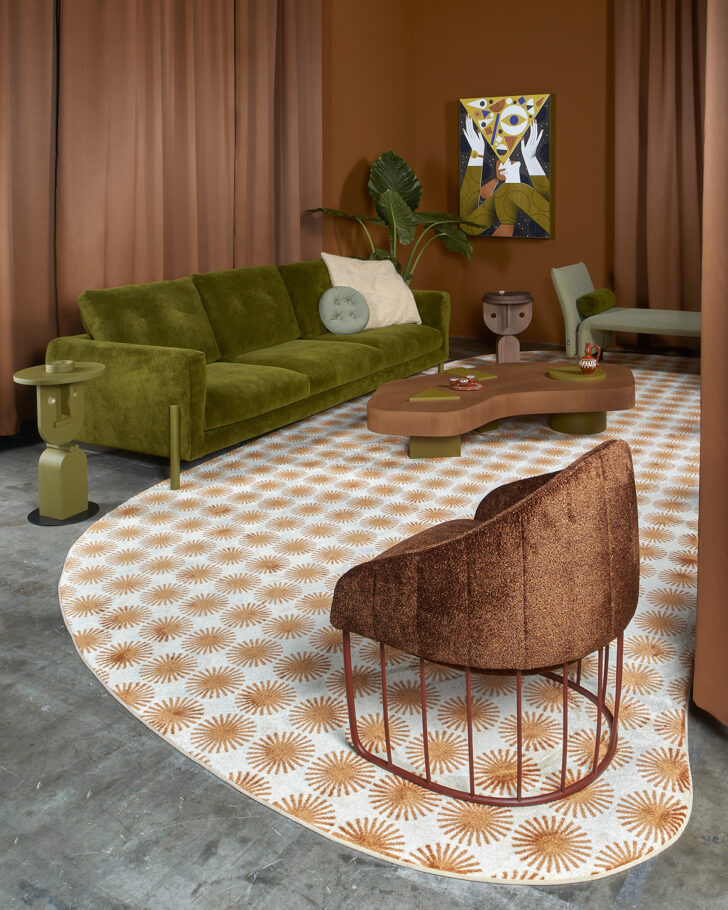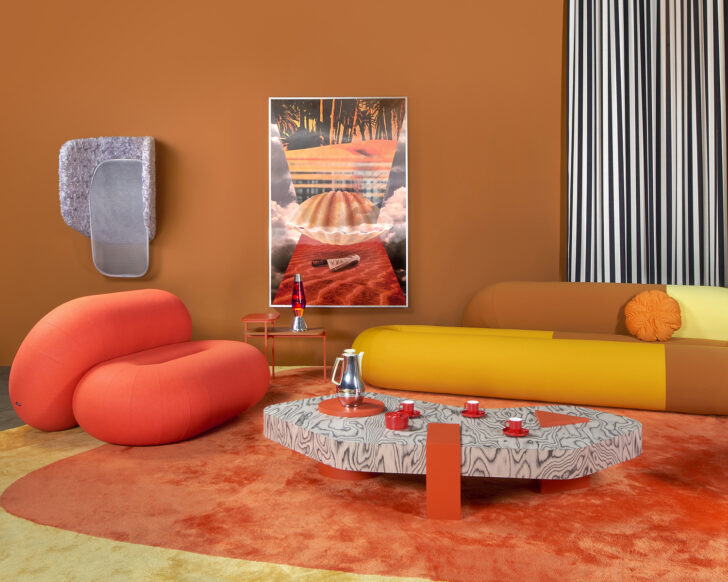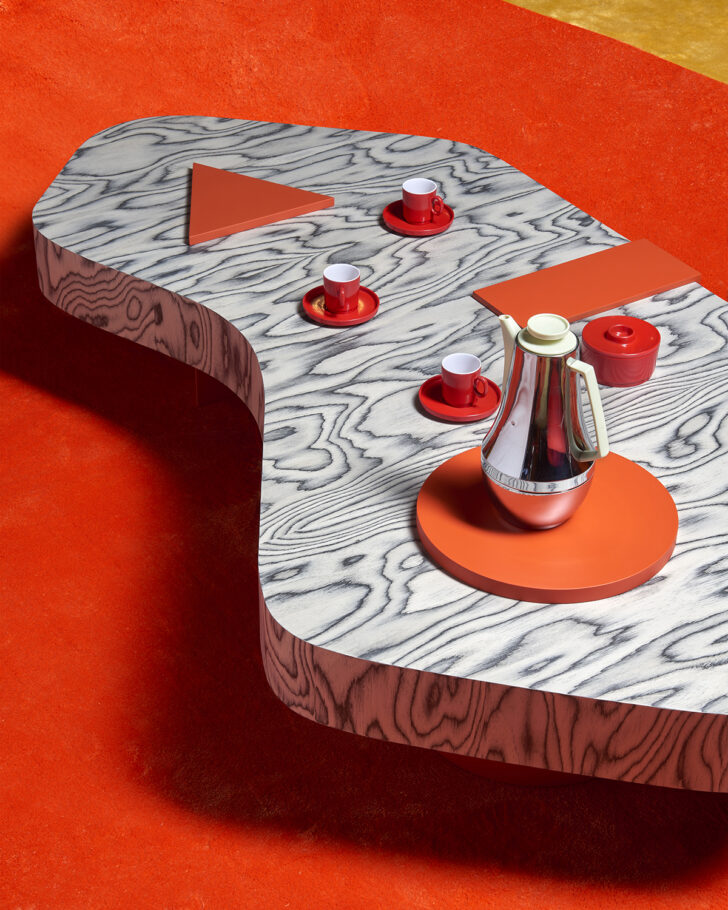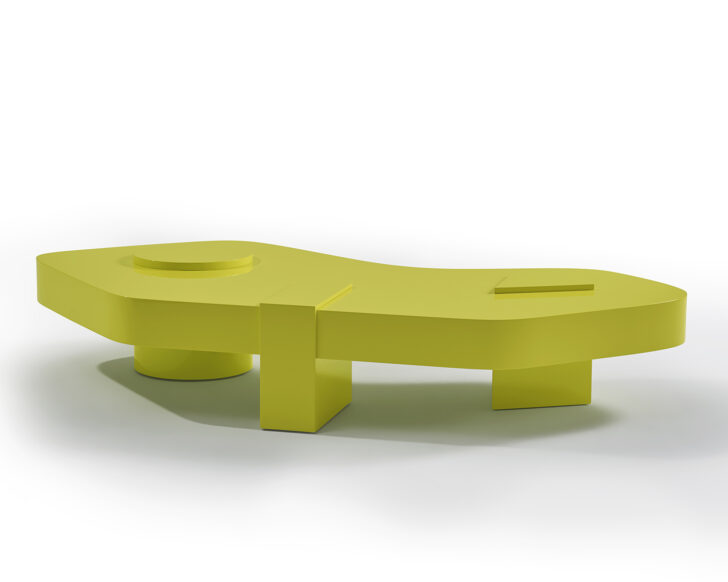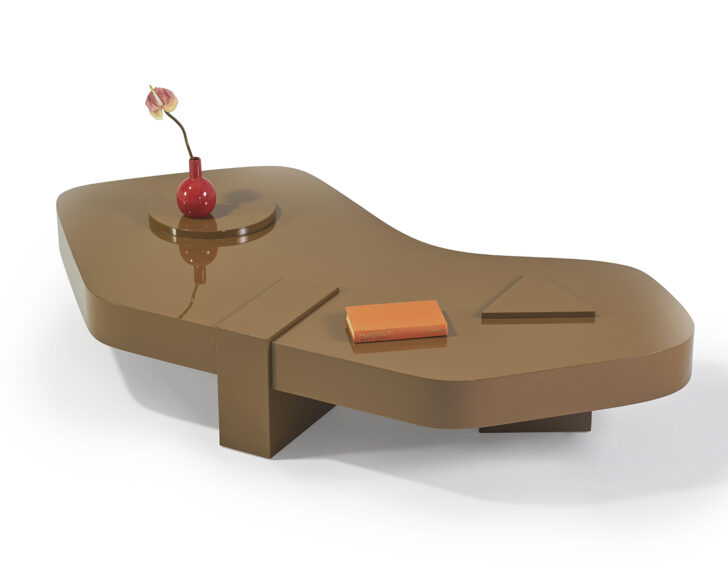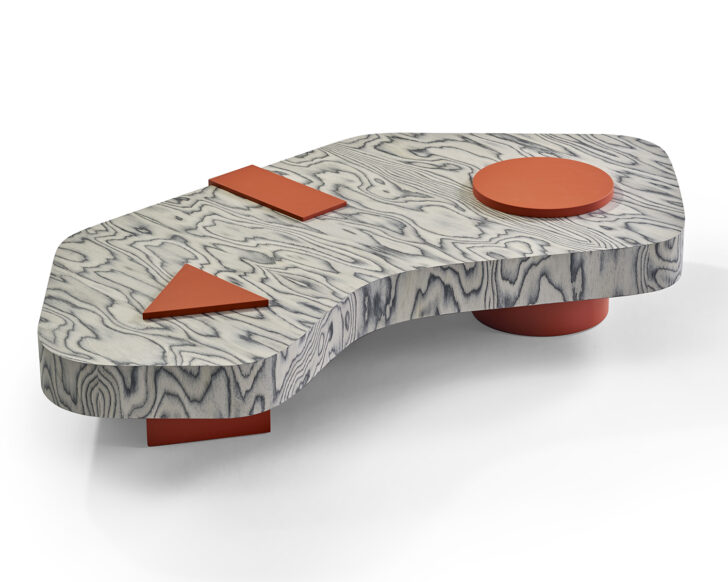 Bold table by Studiopepe
Link sofa by Raw Color
Flos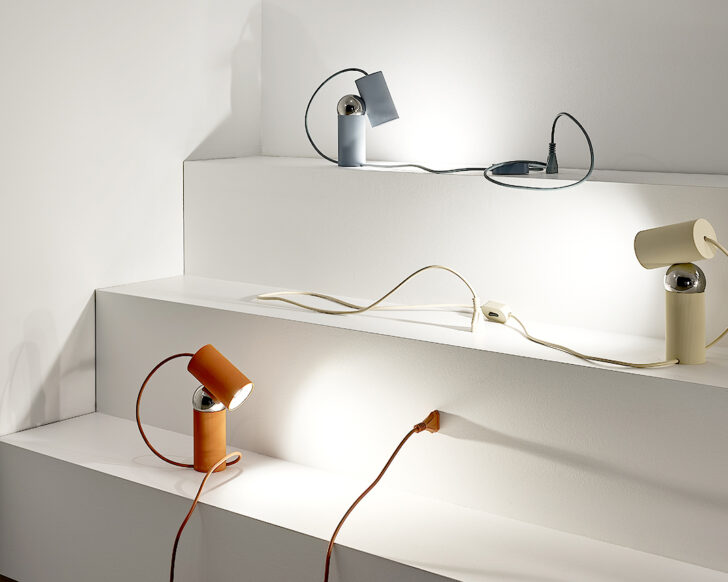 © Gianluca Bellomo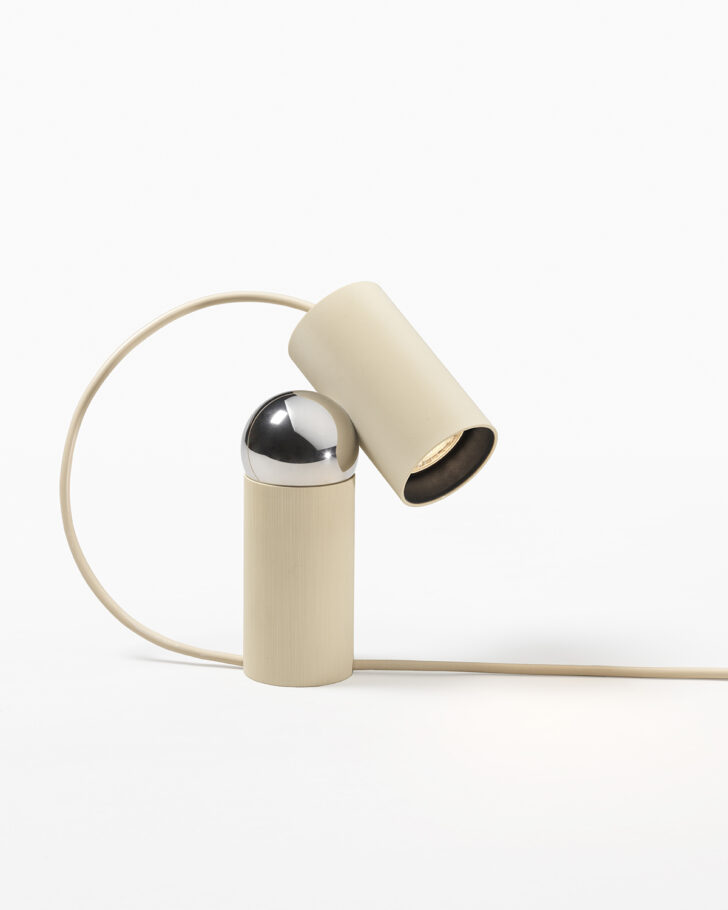 Bilboquet by Phillippe Malouin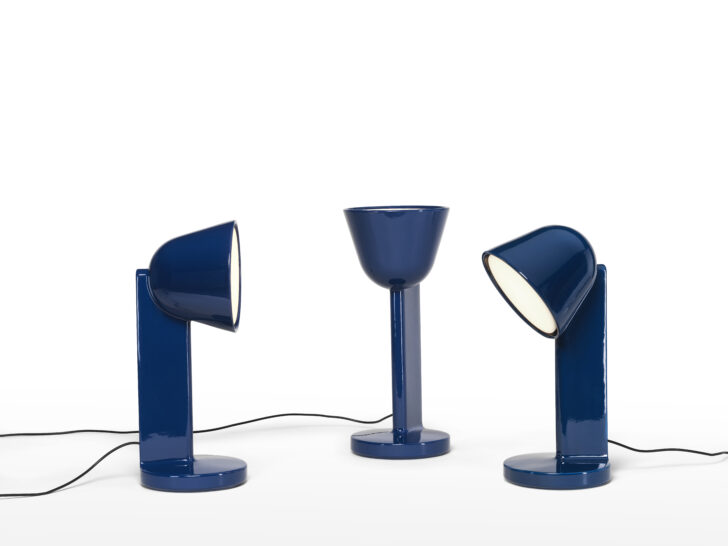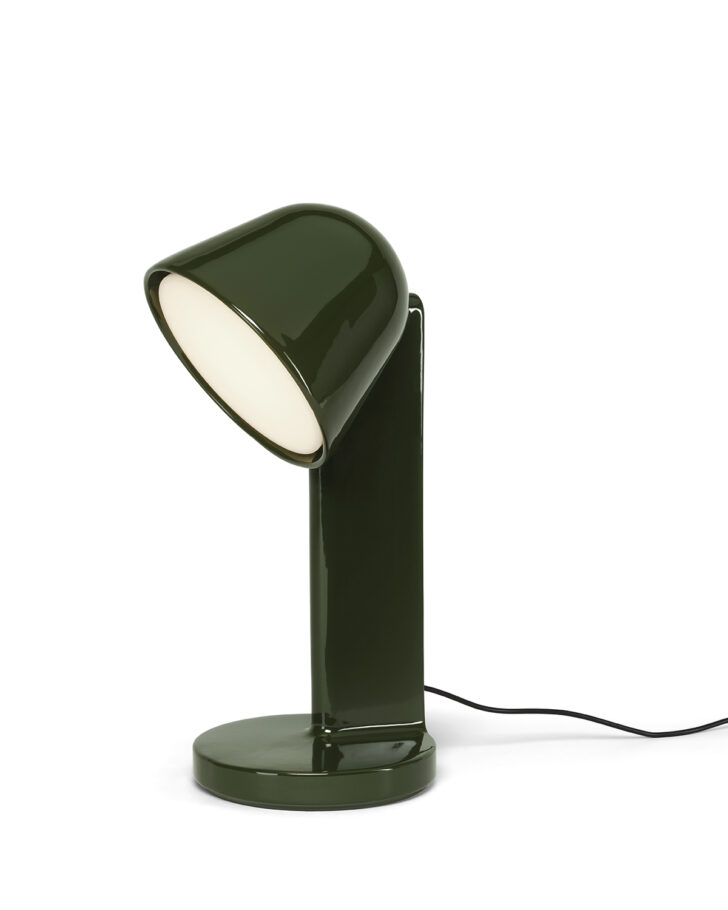 Ceramique by Ronan Bouroullec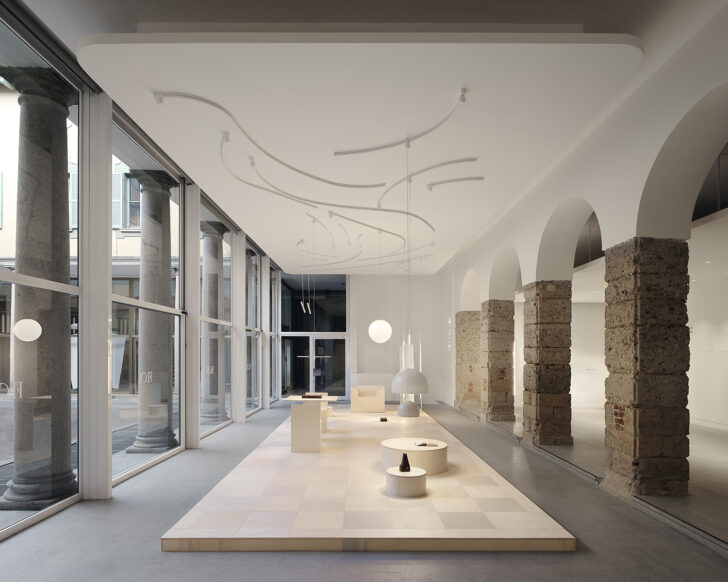 Six Act by Michael Anastassiades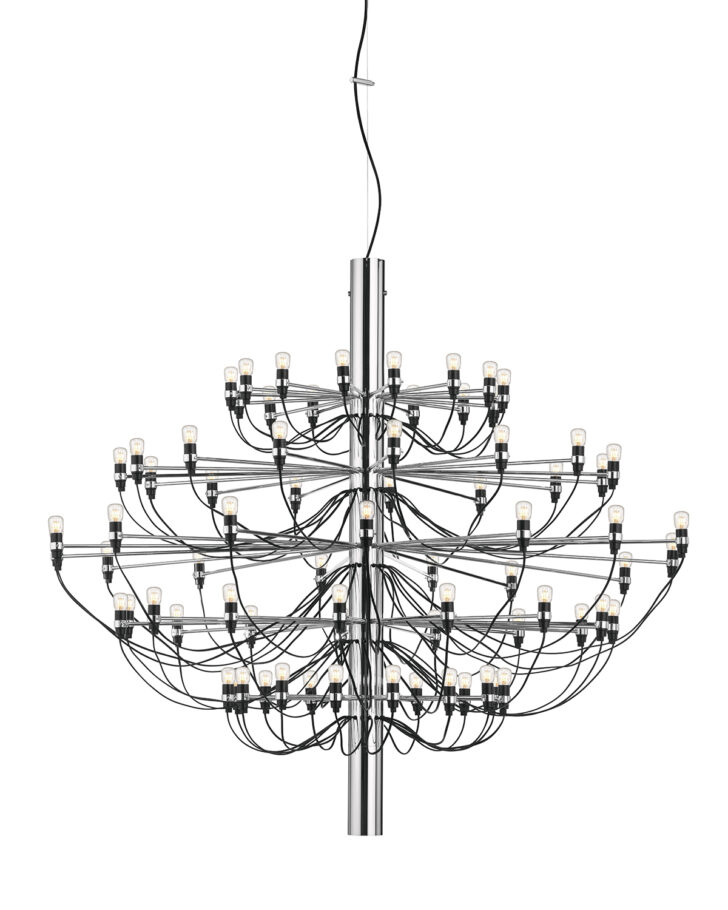 Gino Sarfatti
Tacchini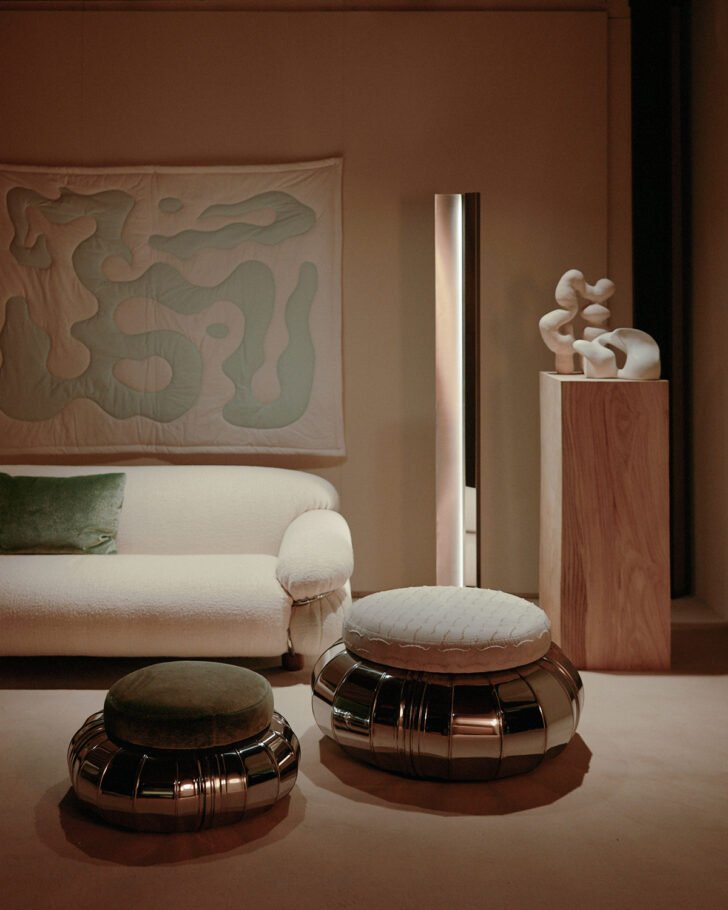 Torus by Umberto Bellardi Ricci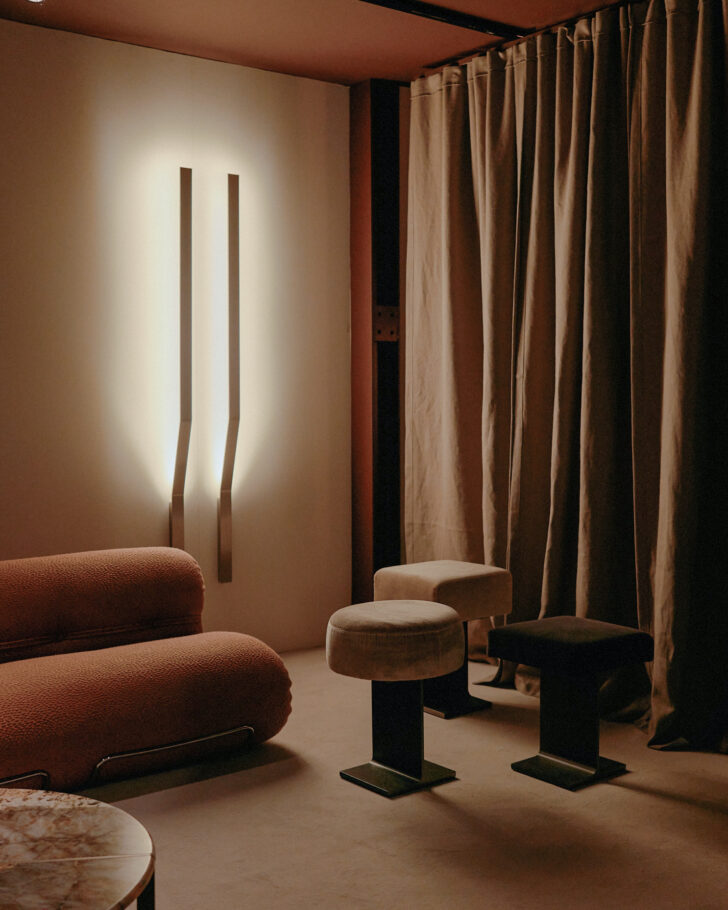 Trono stool and Fackel light by Umberto Bellardi Ricci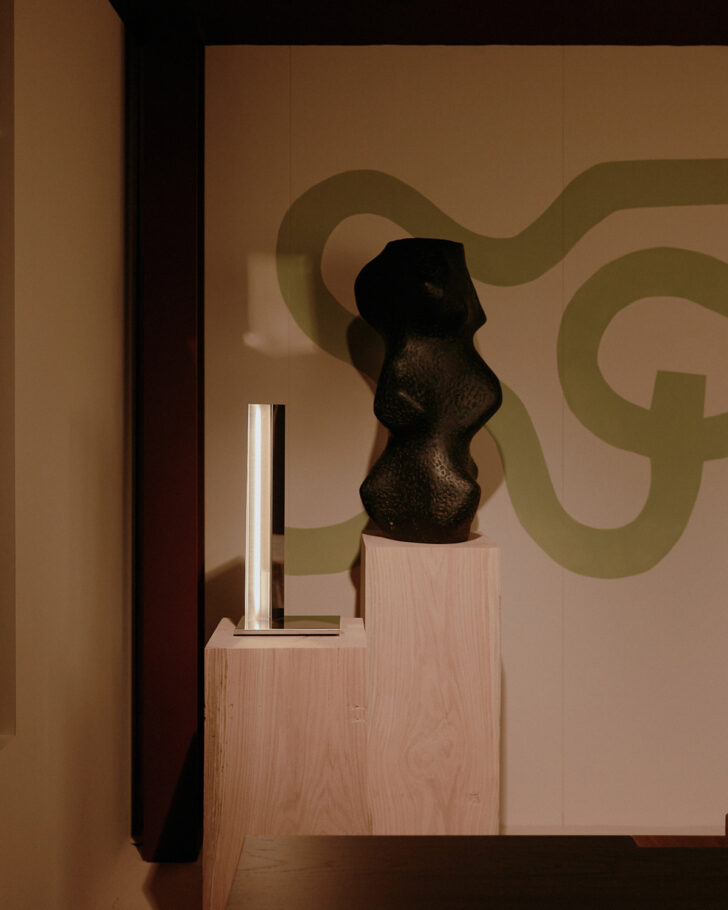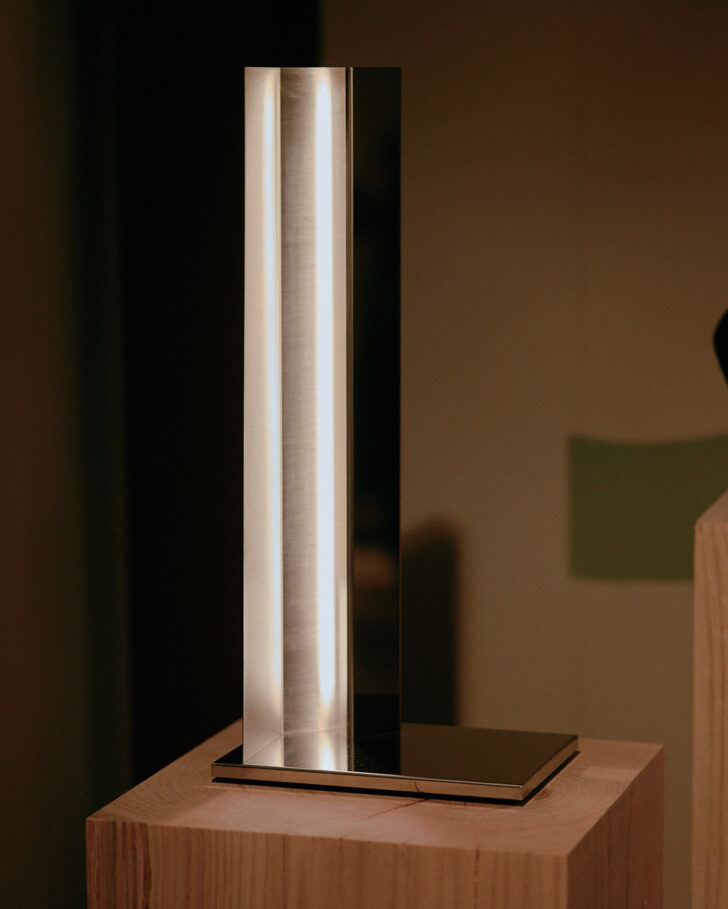 Mano lights by Umberto Bellardi Ricci. All photos above © William Jess Laird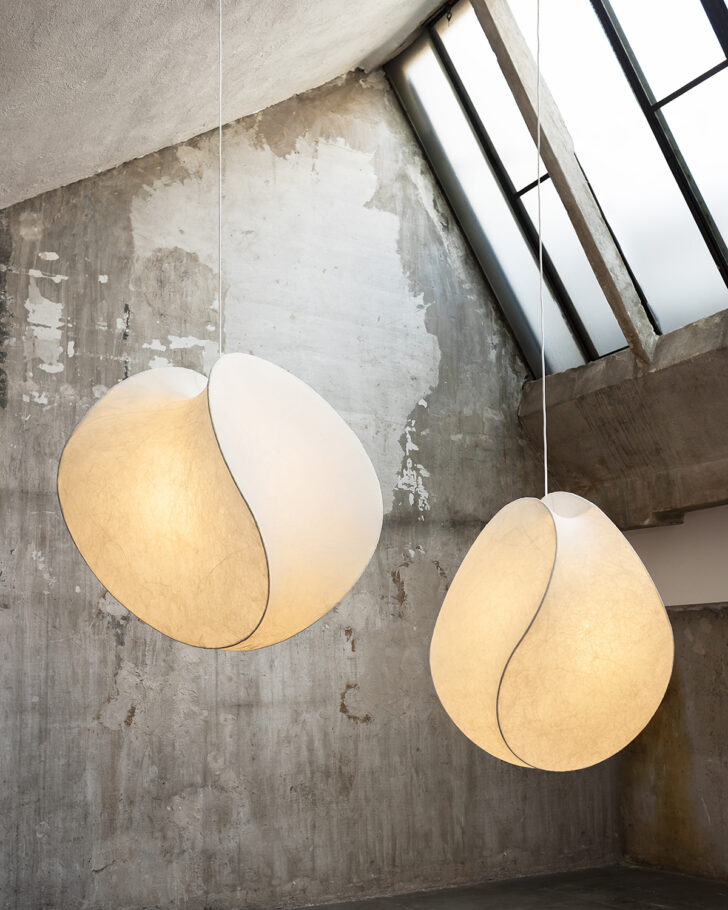 Solstice by Studiopepe © Andrea Ferrari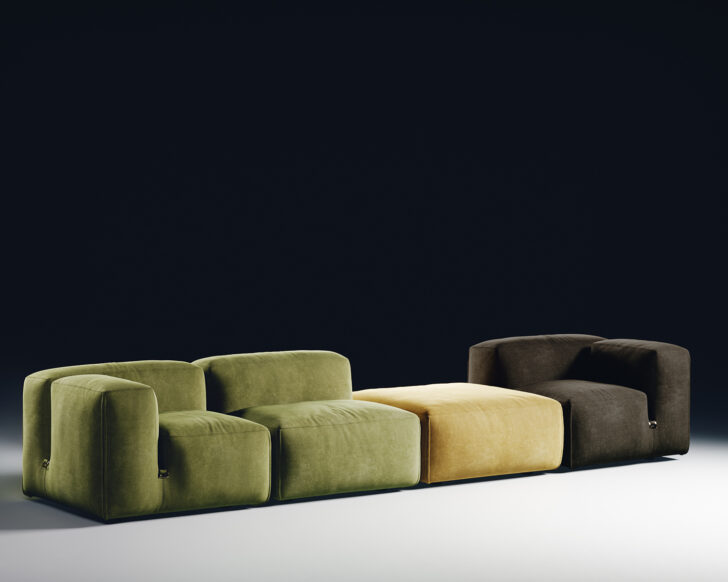 Le Mura in Formafantasma's color palette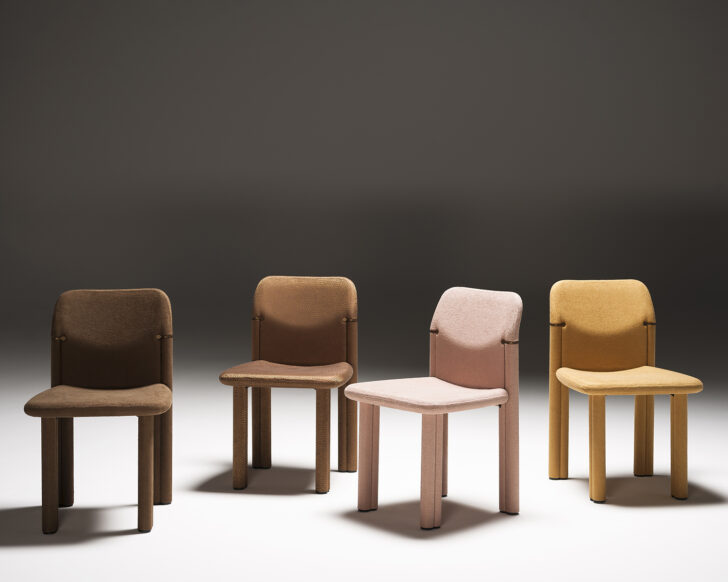 Sempronia by Tobia Scarpa © Giuseppe Dinnella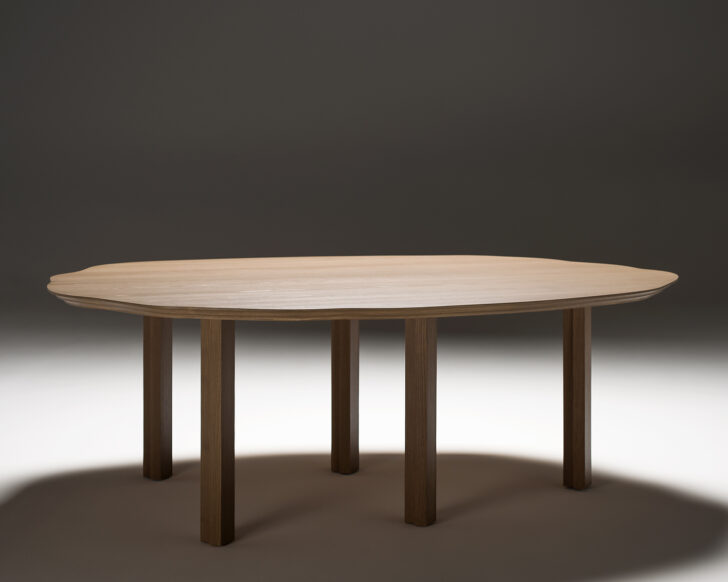 Parker by Lorenzo Bini © Giuseppe Dinnella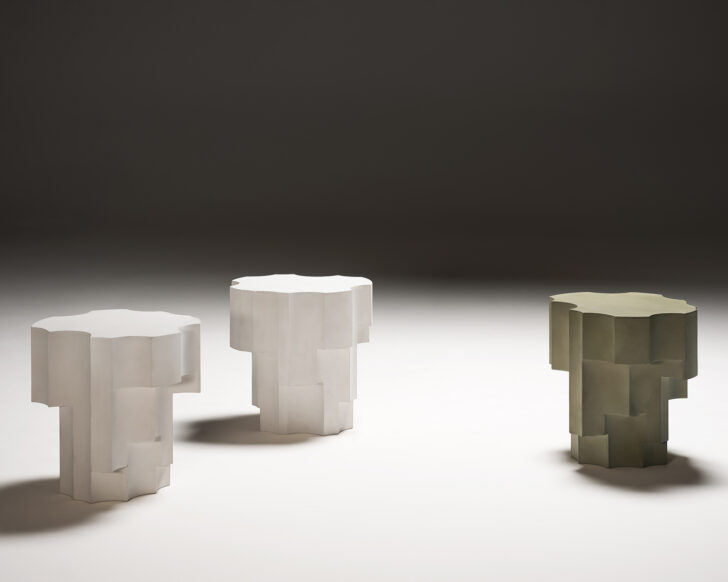 Altar by Ewe Studio © Giuseppe Dinnella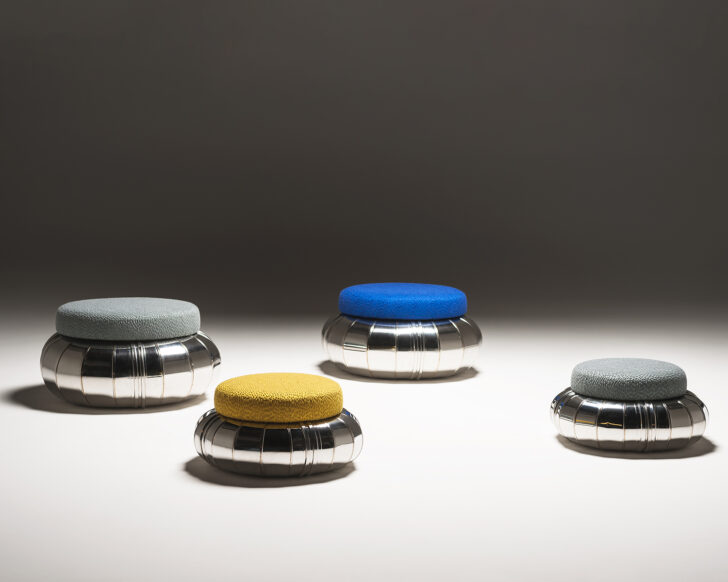 Torus by Umberto Bellardi Ricci © Giuseppe Dinnella
Zanotta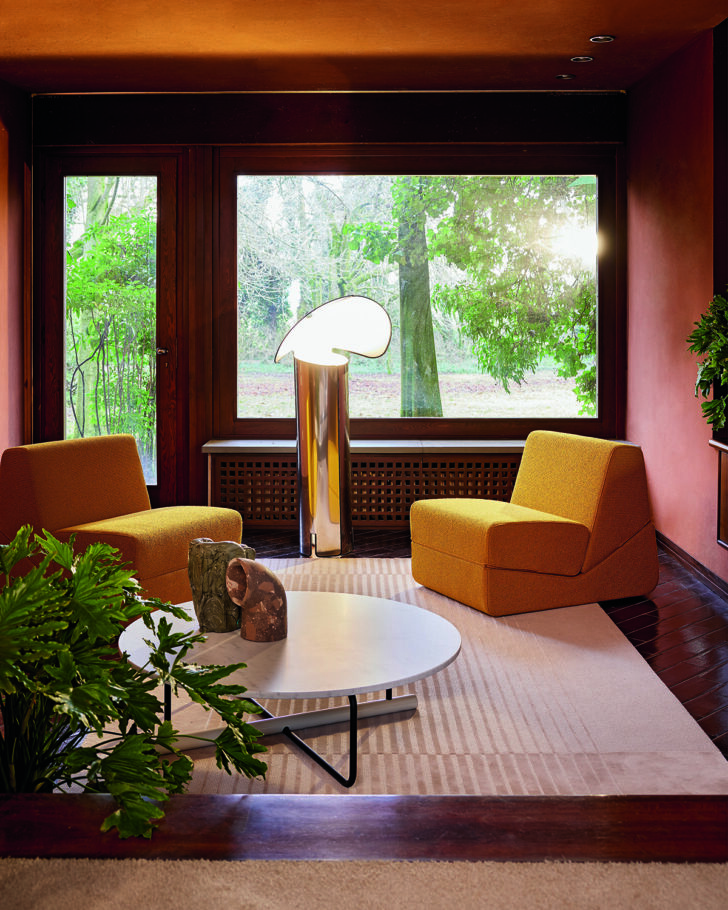 Galeotta by De Pas D'Urbino Lomazzi (1968) © Omar Sartor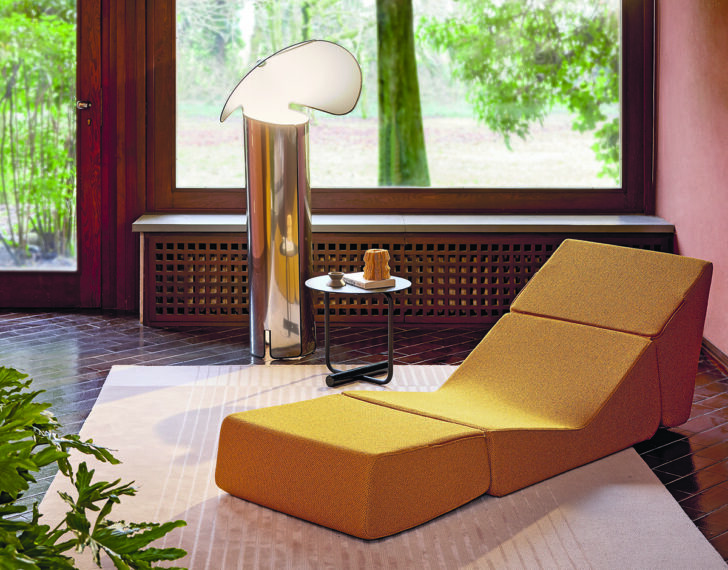 Galeotta by De Pas D'Urbino Lomazzi (1968) © Omar Sartor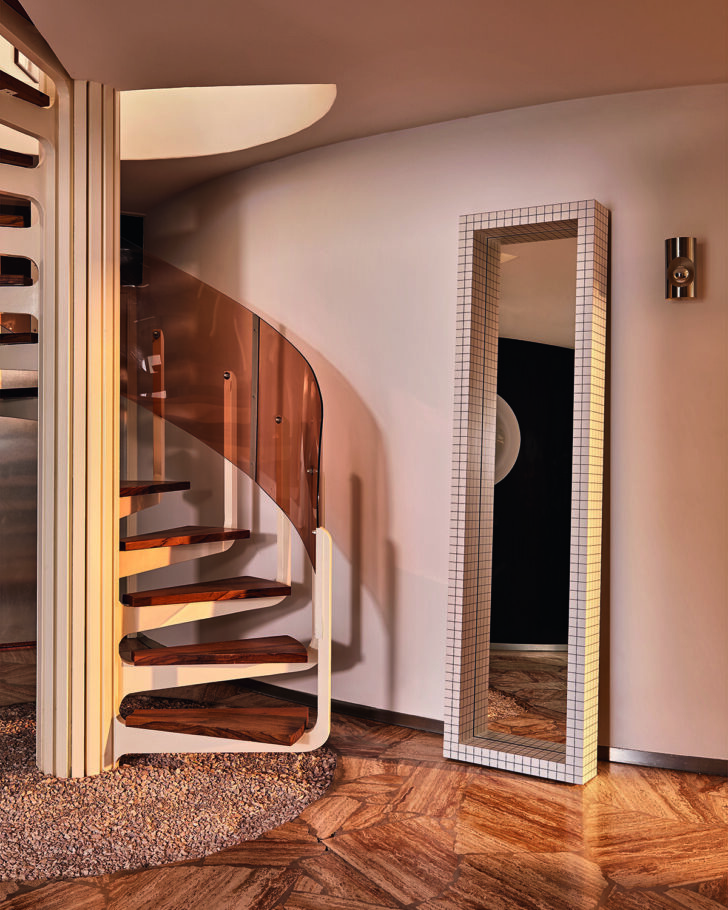 Quaderna mirror by Superstudio (1969-1972) © Omar Sartor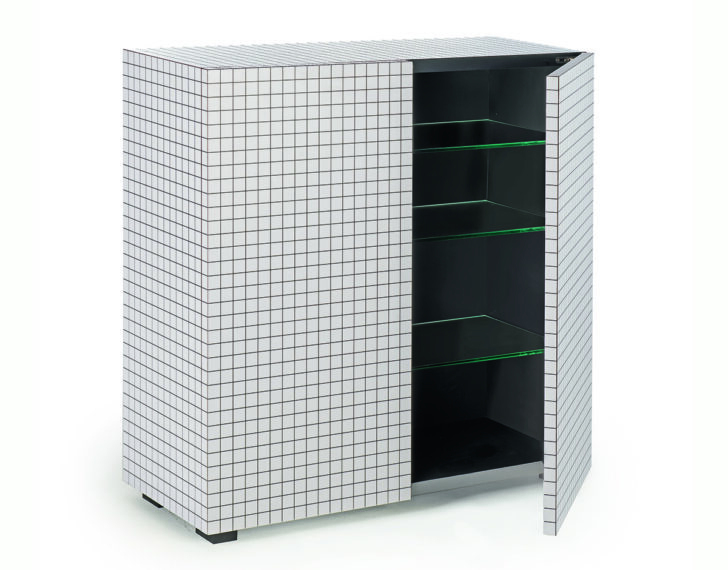 Quaderna console by Superstudio (1969-1972) © Simone Barberis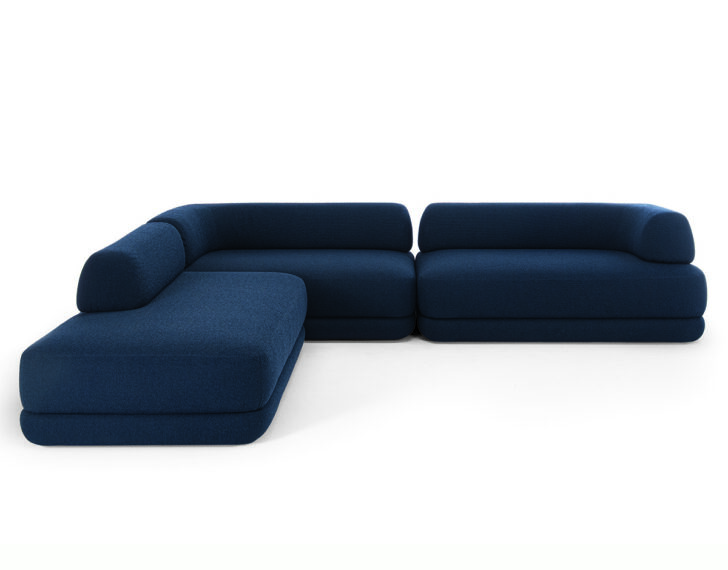 Bumper sofa by Calvi Brambilla © Simone Barberis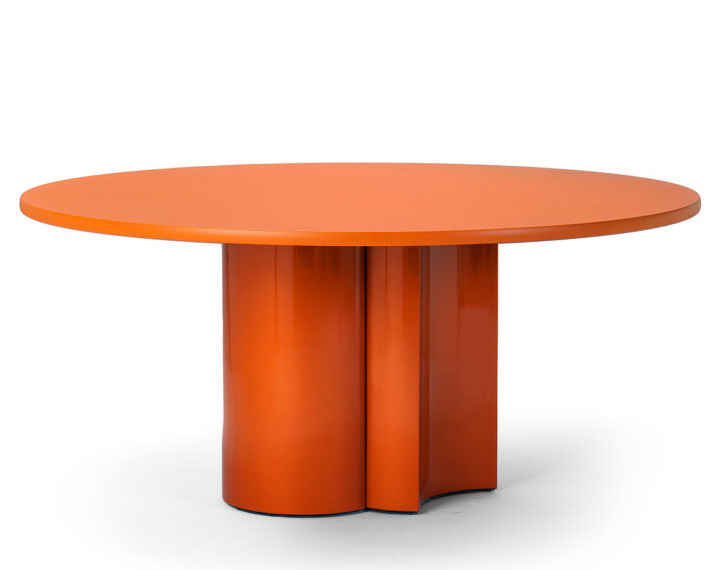 Bol table by Zaven © Simone Barberis
Glas Italia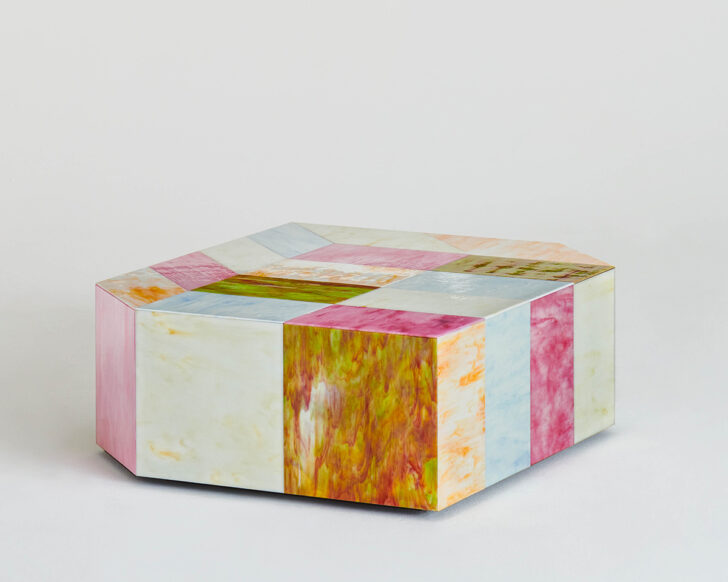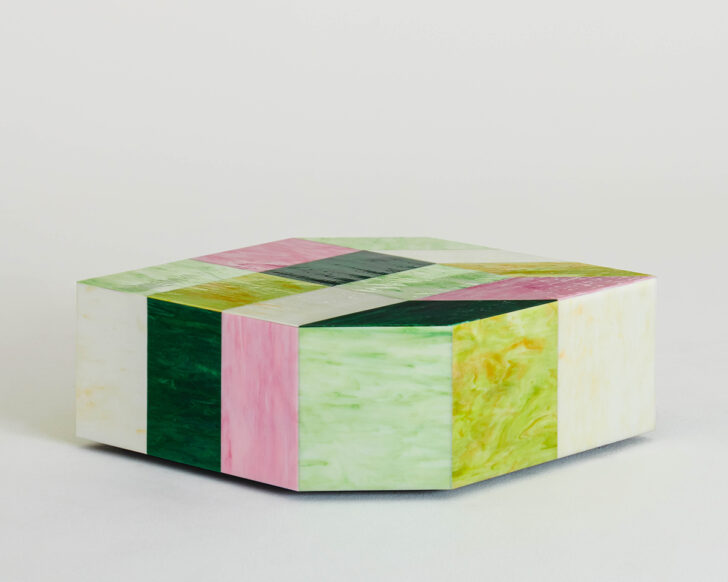 CC coffee tables by Patricia Urquiola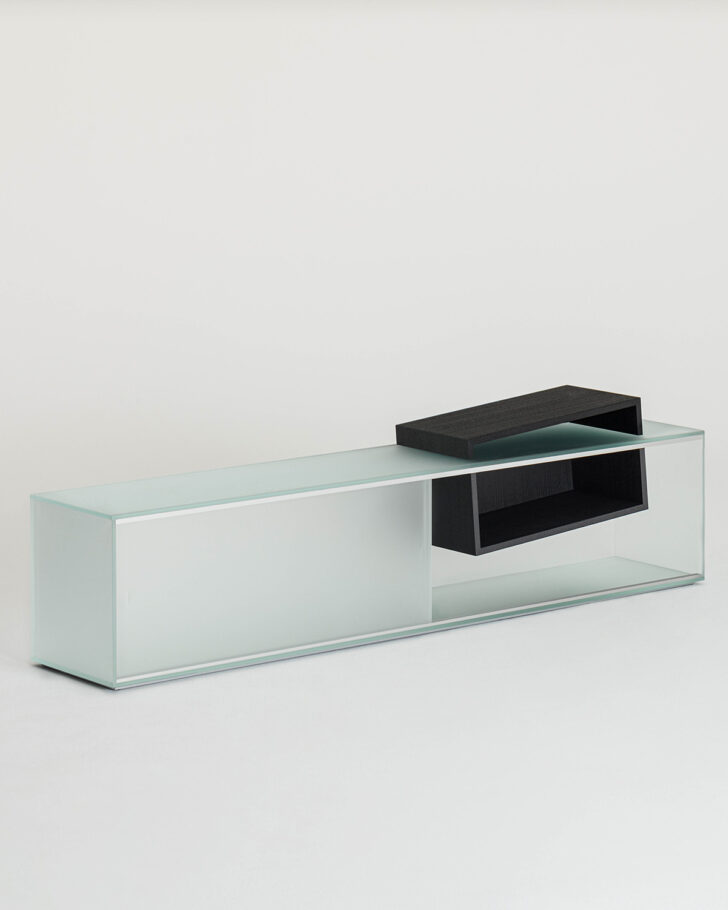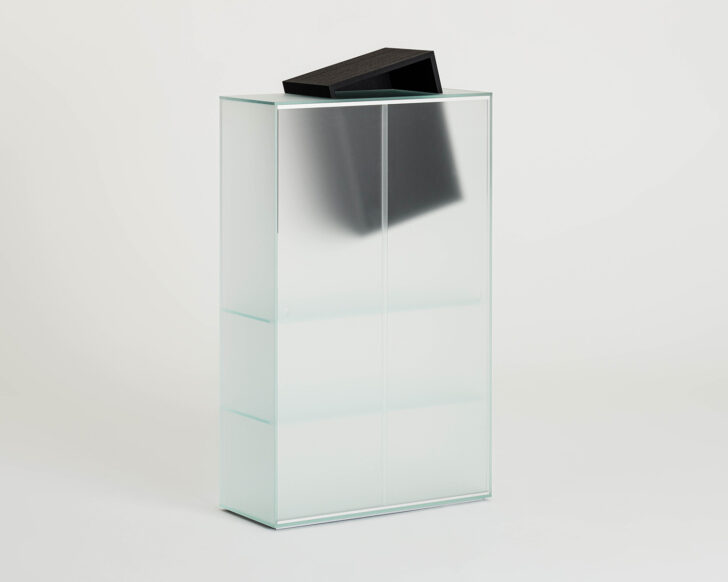 Drift storage units by Nendo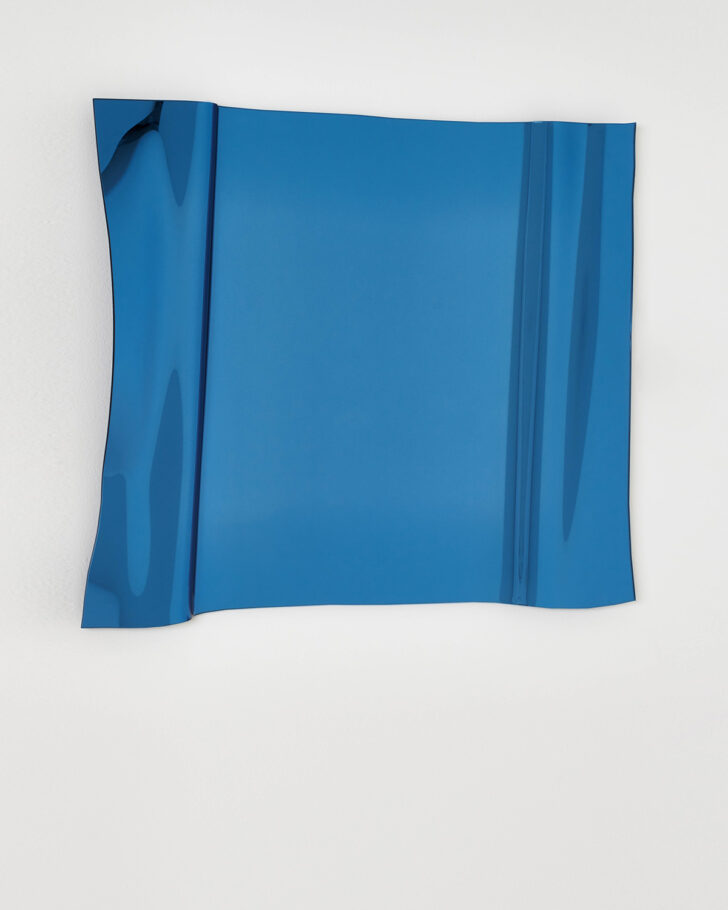 Maestrale mirror by Piero Lissoni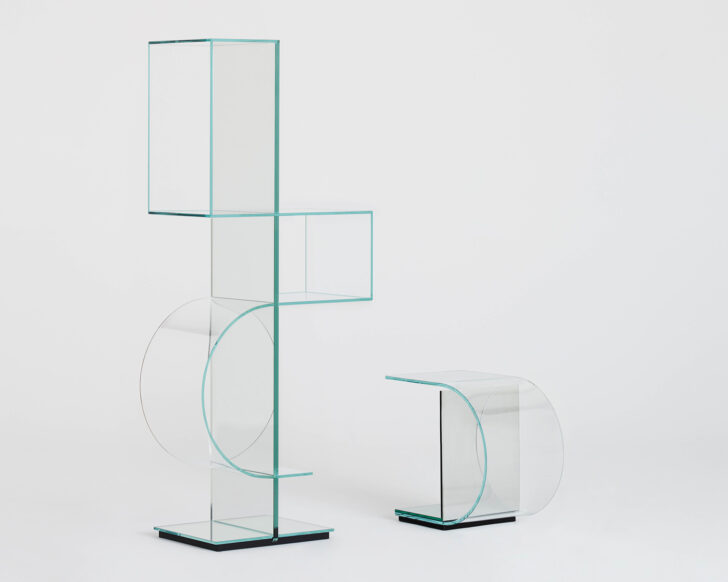 Ollie by Yabu Pushelberg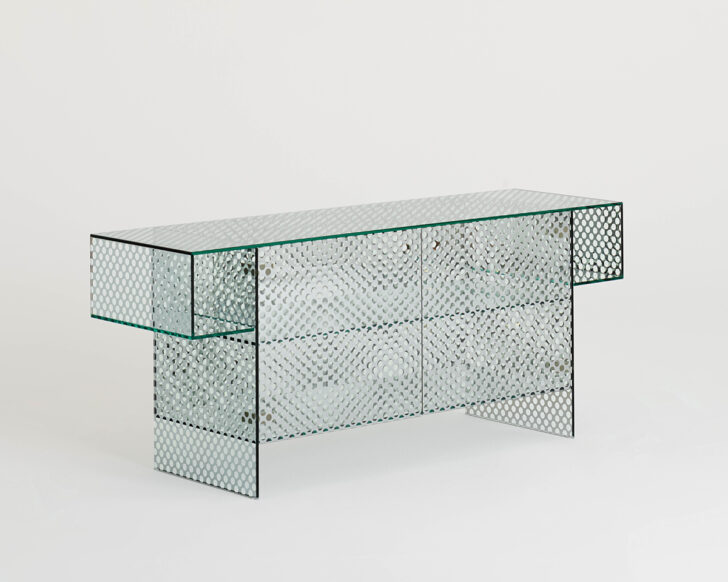 Robotic by Patricia Urquiola
Baxter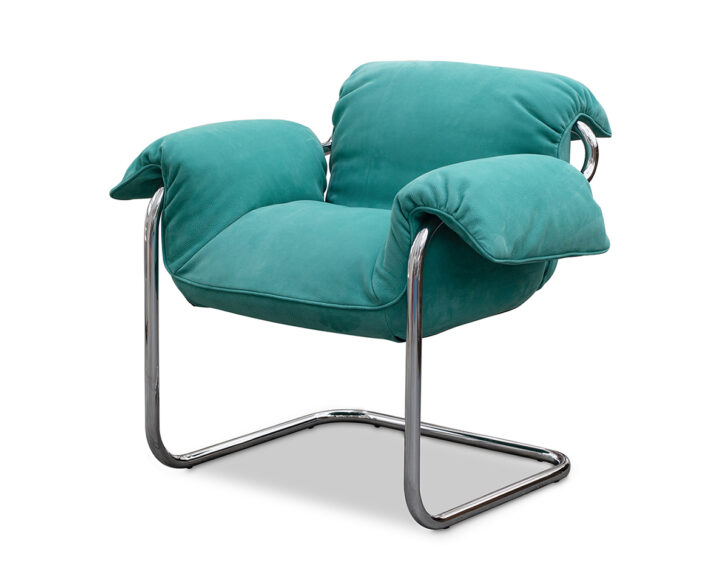 So Far chair by Studiopepe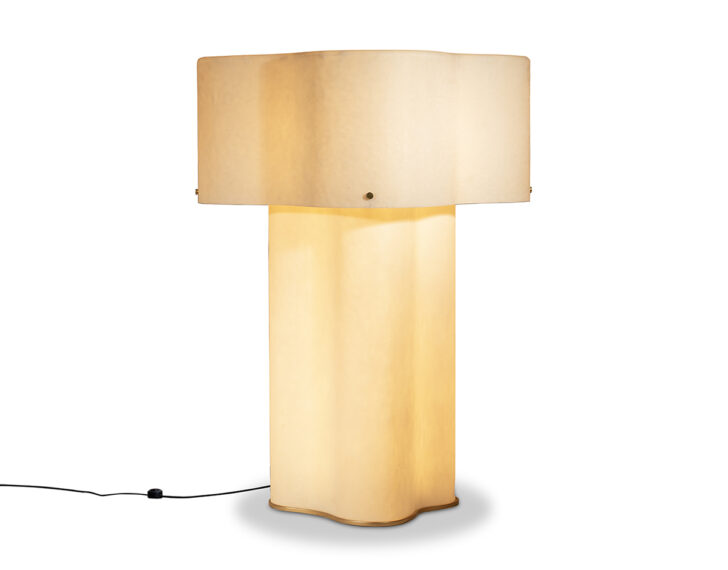 Nuvola lamp by Draga & Aurel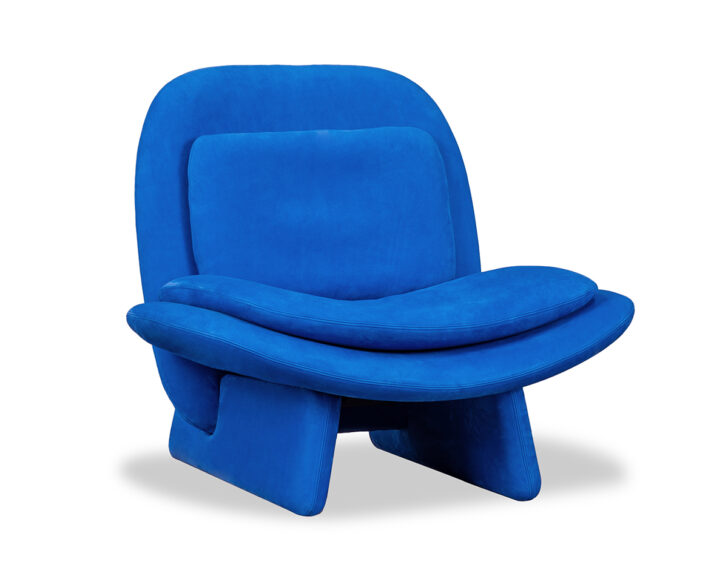 Elli armchair by Christophe Delcourt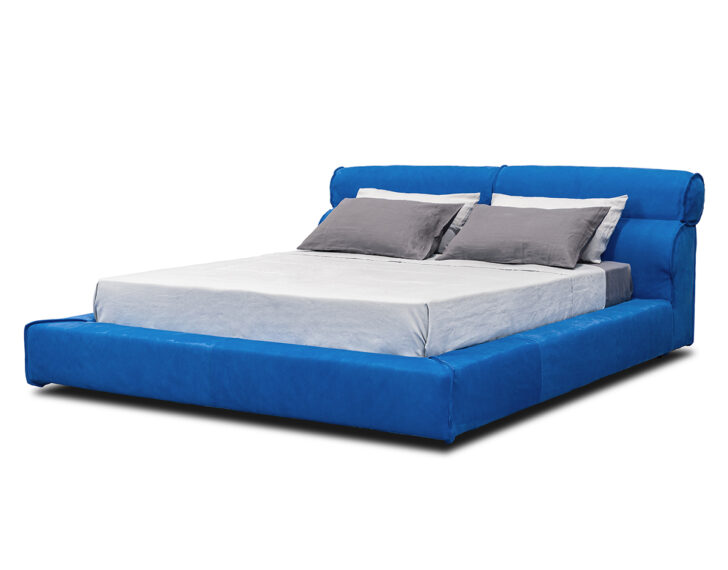 Miami Soft bed by Paola Navone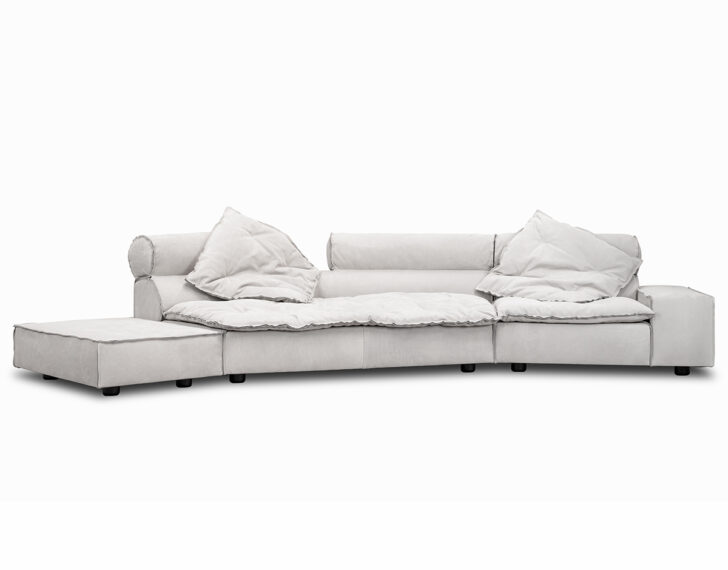 Miami Soft sofa by Paola Navone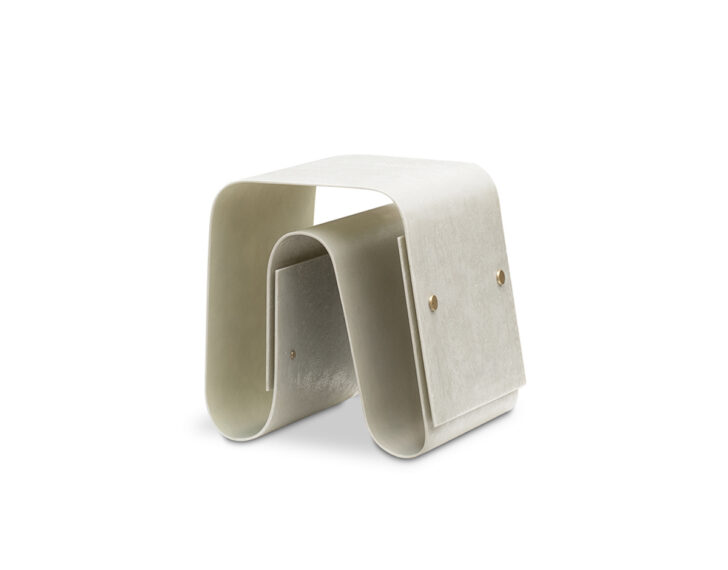 Dune table by Draga & Aurel
Karakter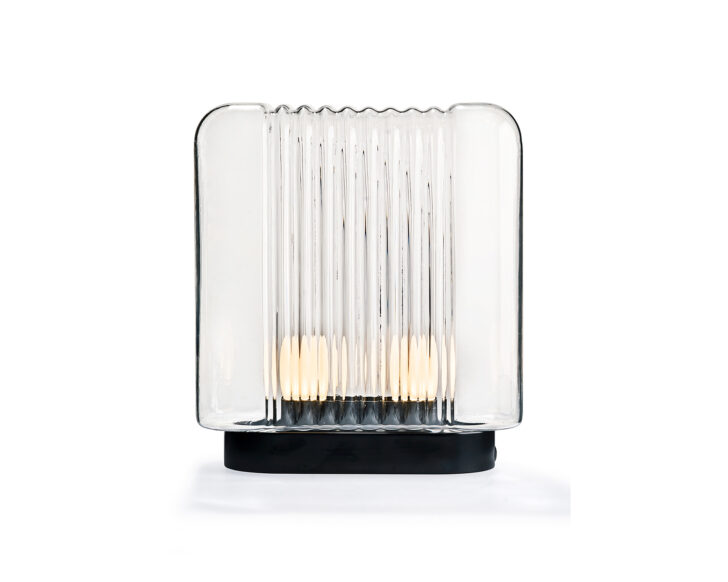 Mini Lari lamp by Angelo Mangiarotti
Acerbis — NandaVigo & Claudio Salocchi Milanese Utopia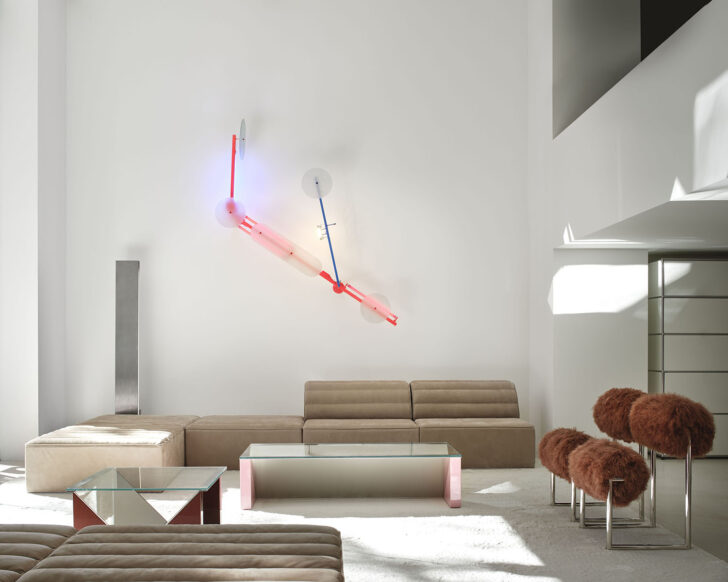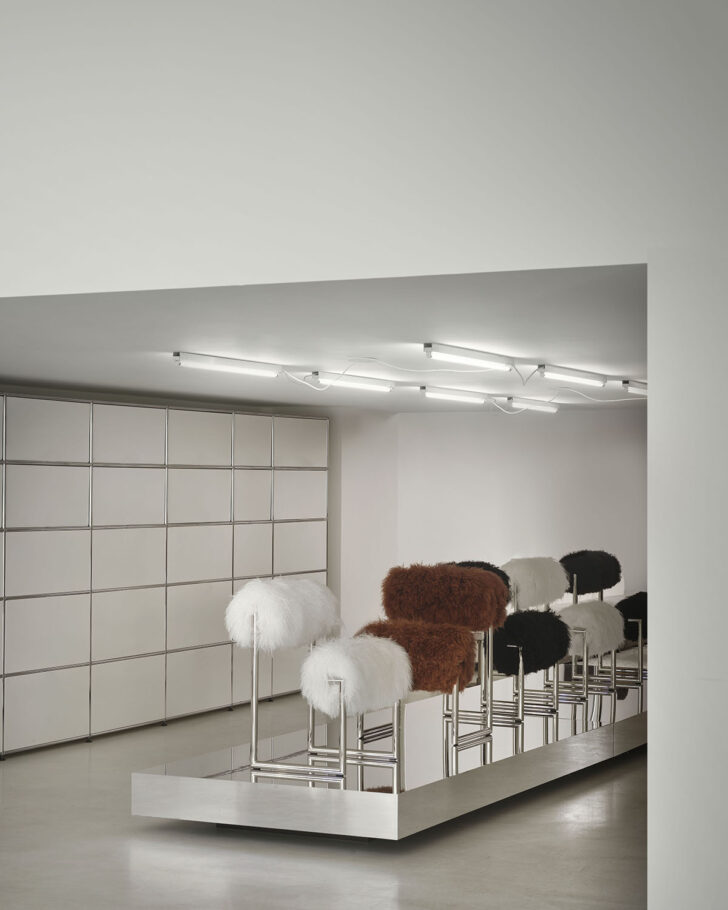 Due Piu chair by Nanda Vigo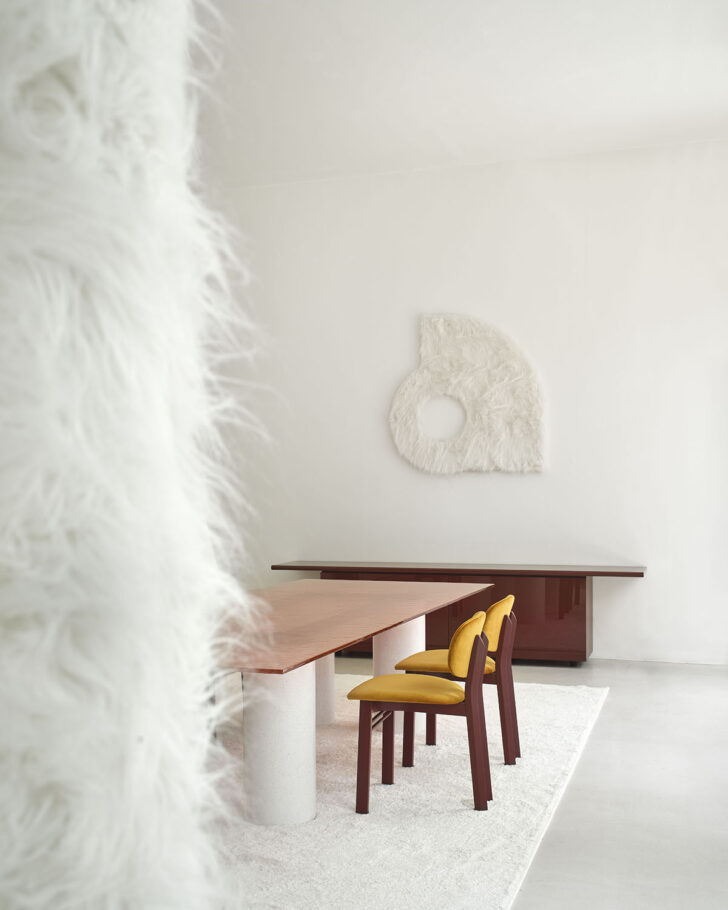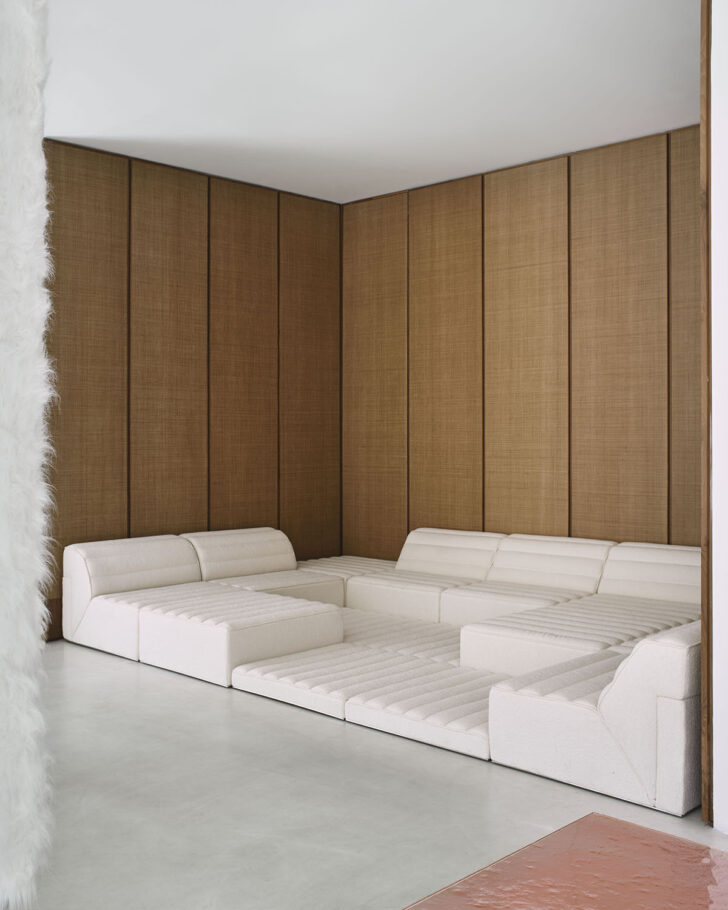 Free System by Claudio Salocchi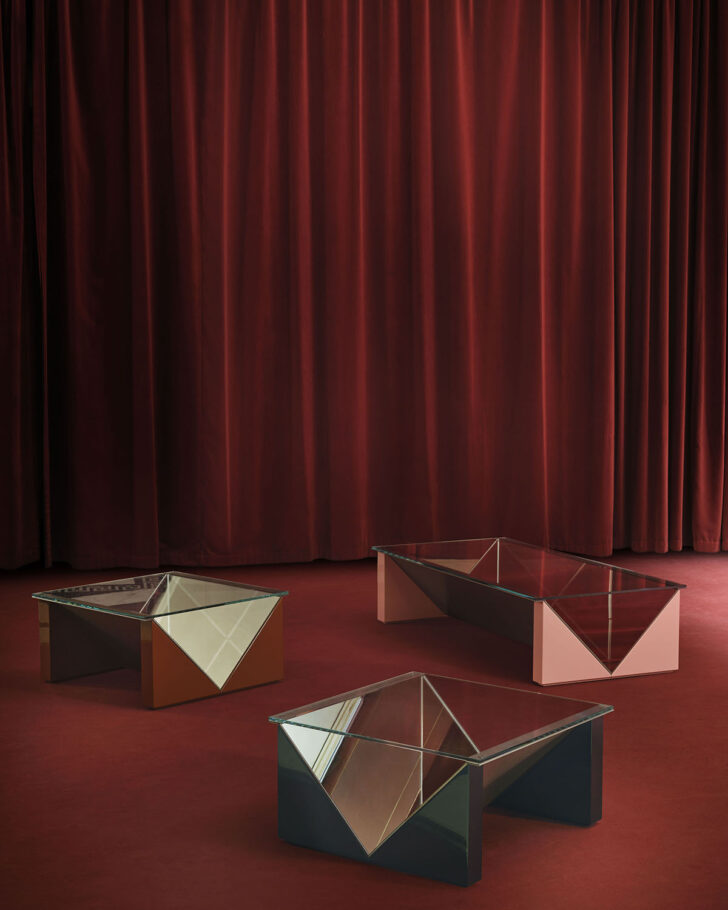 Napoleone by Claudio Salocchi. All photos © Alberto Strada
Artemide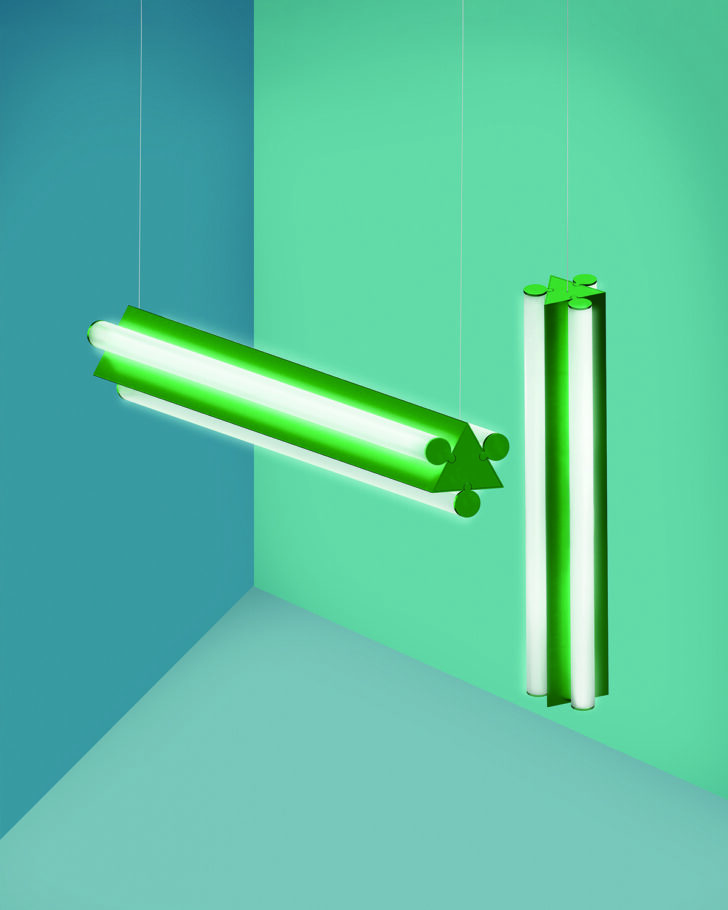 Dreispitz by Herzog & De Meuron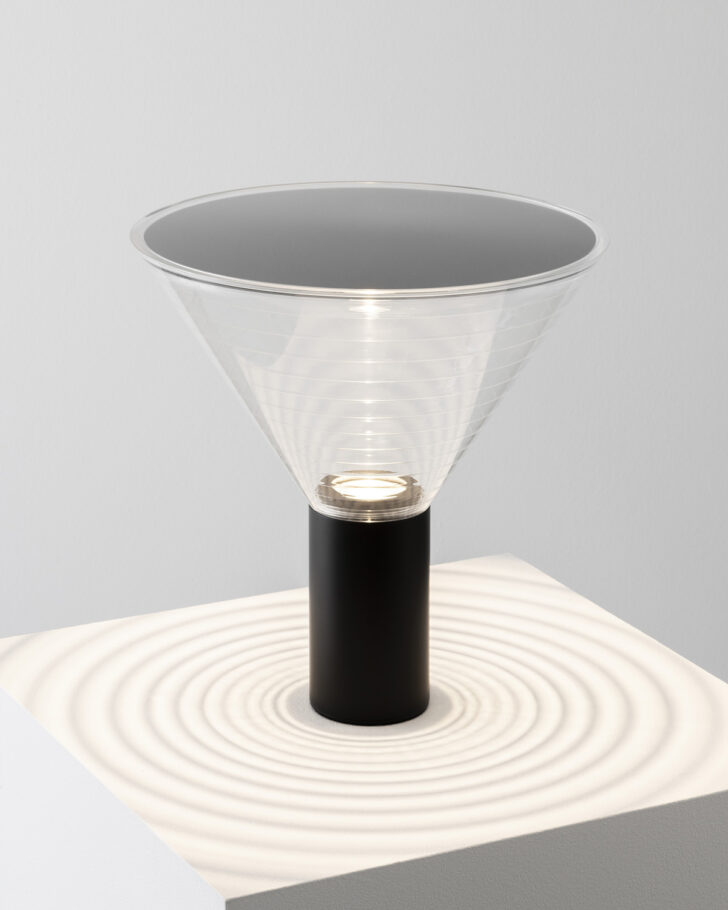 Look At Me lamp by Alida Catella & Silvio de Ponte
Mattiazzi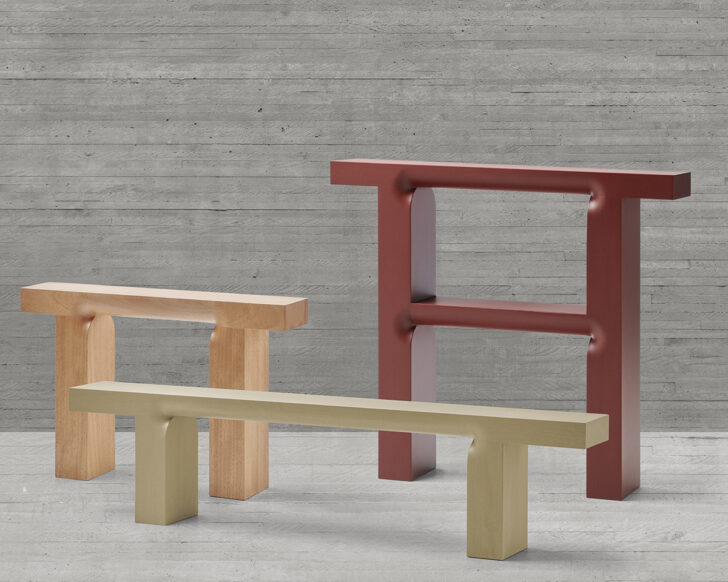 Oto by Studio OE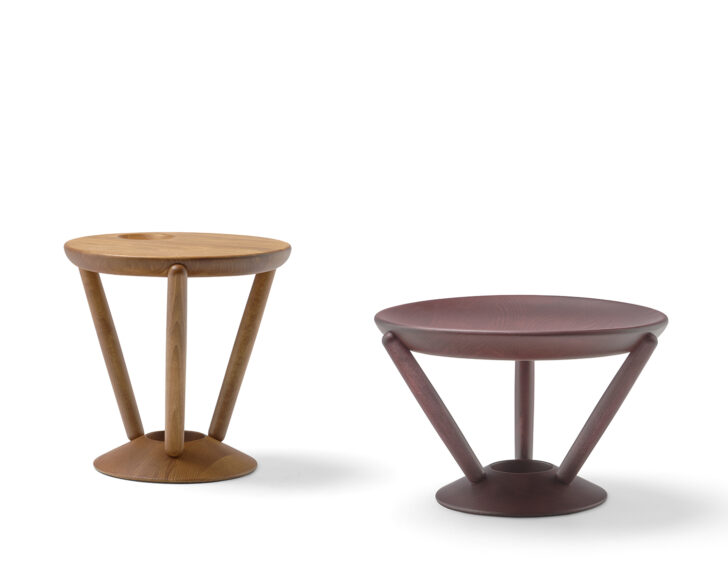 Pipaio by Julie Richoz
Magis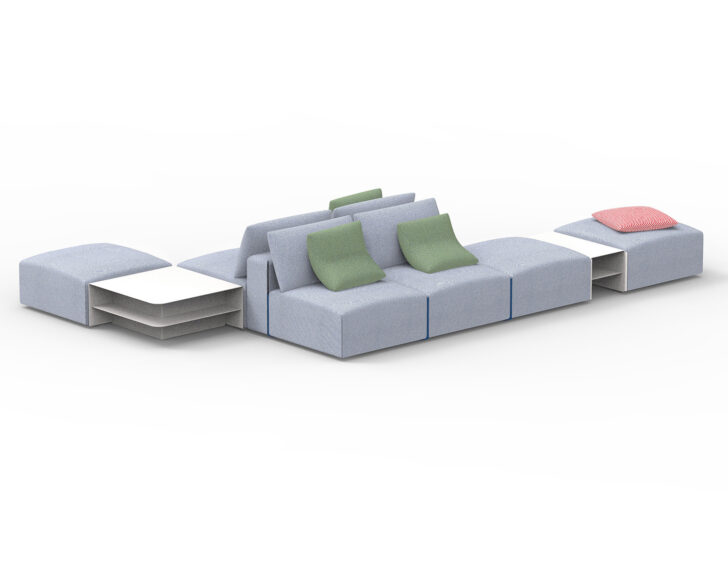 Outdoor Costume system by Stefan Diez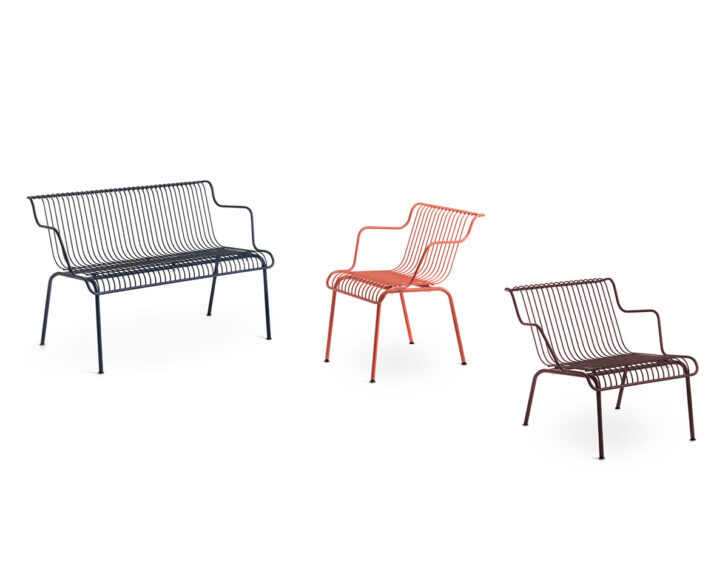 South by Konstantin Grcic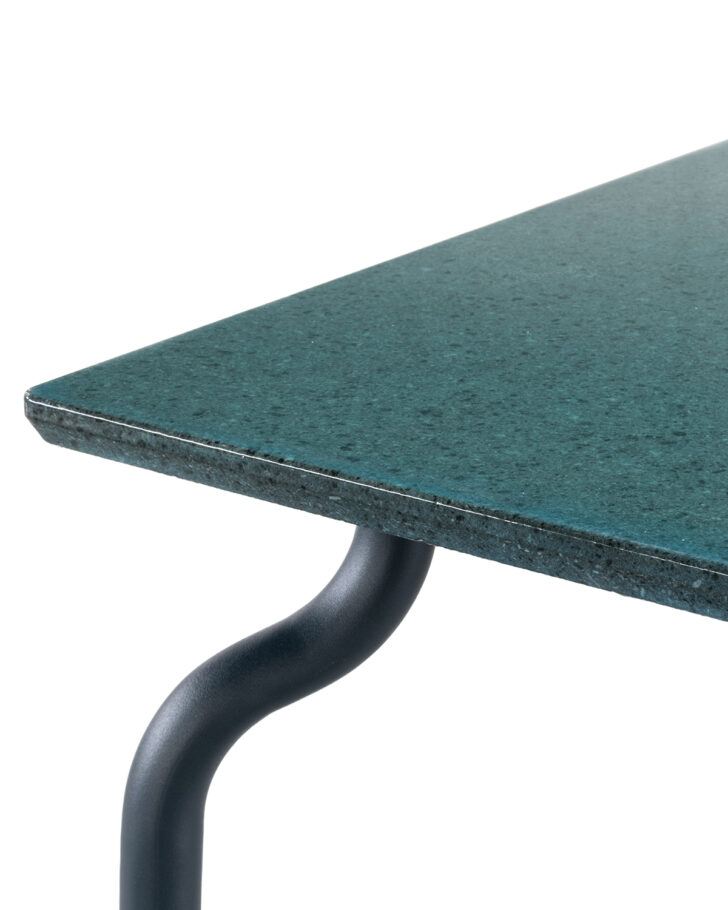 South by Konstantin Grcic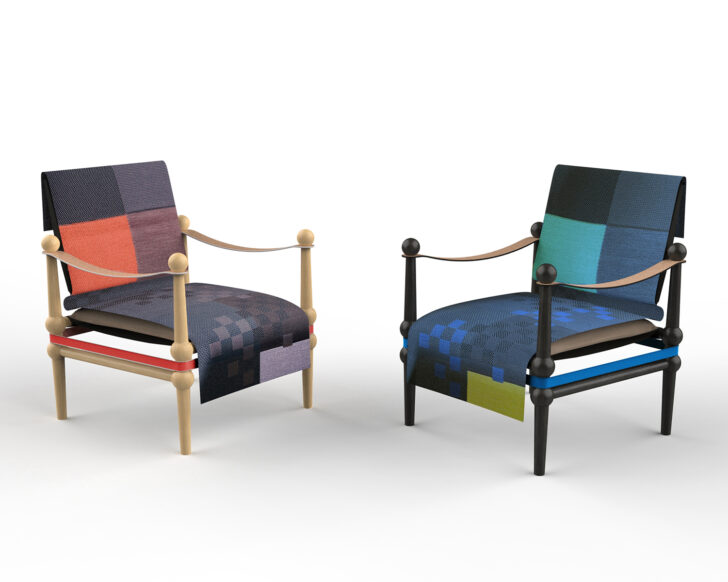 Twain by Konstantin Grcic
Luceplan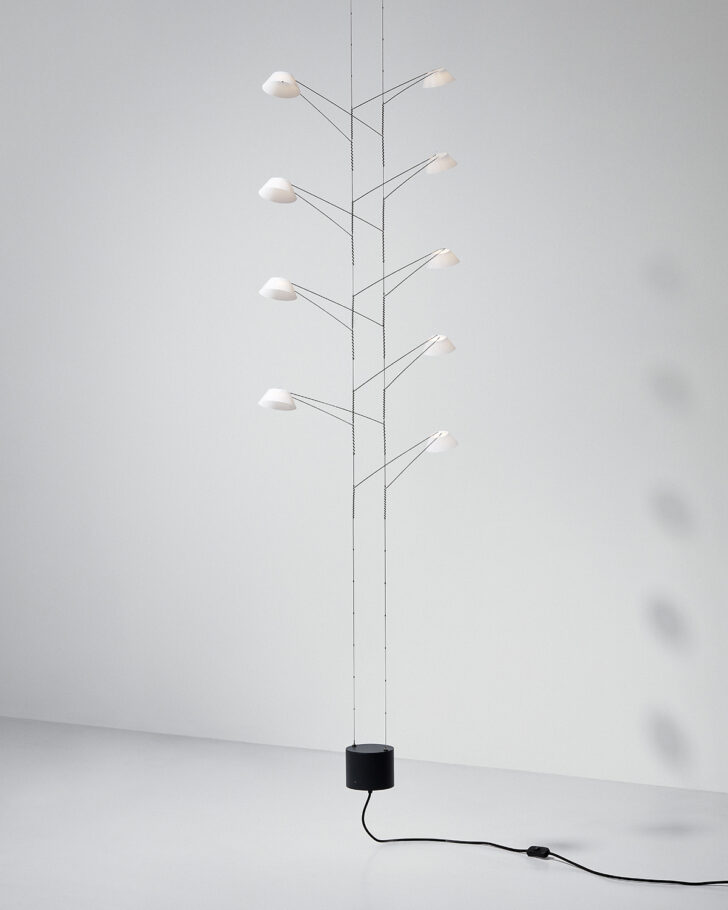 Liiu by Vantot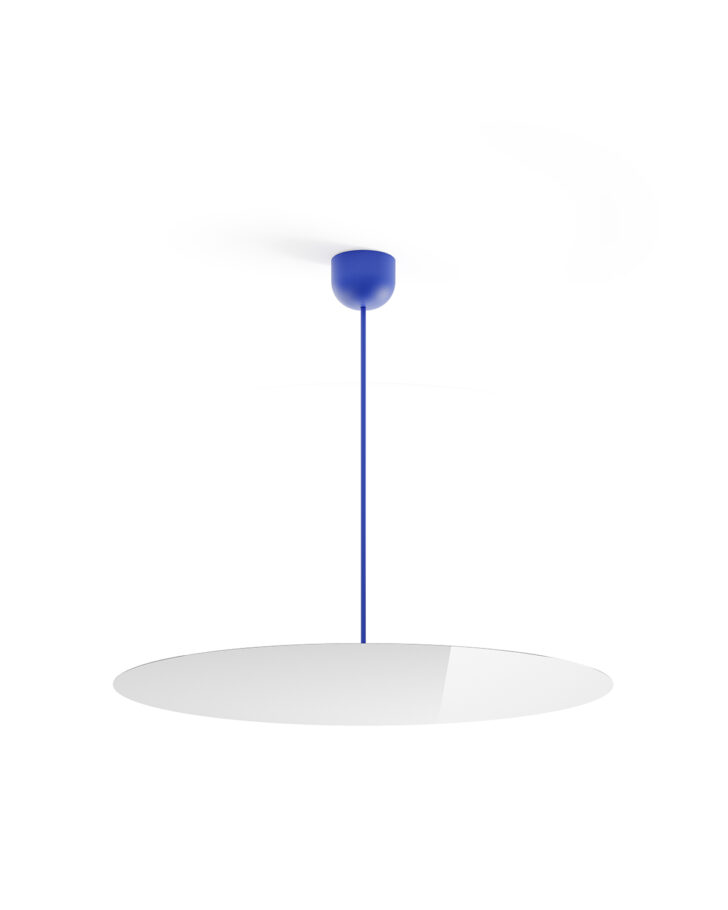 Millimeter by Daniel Rybakken
Knoll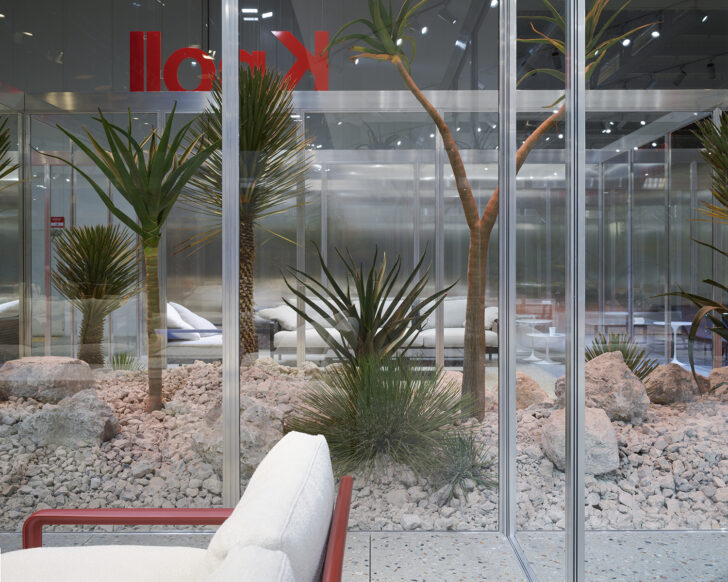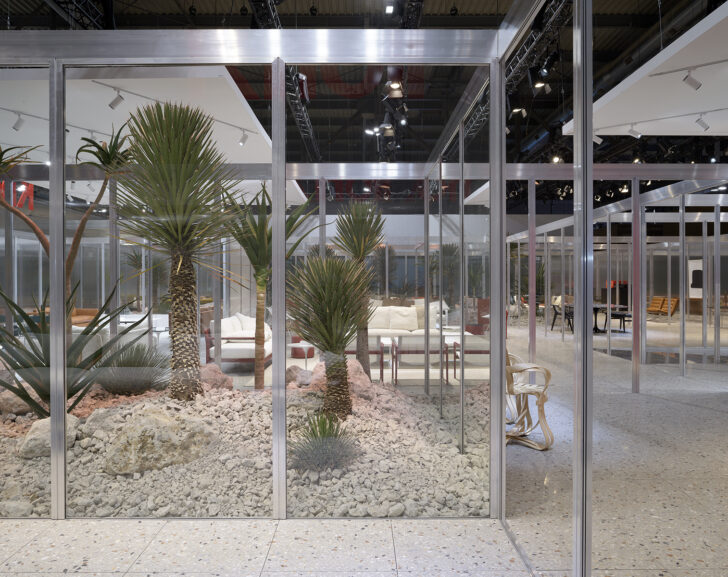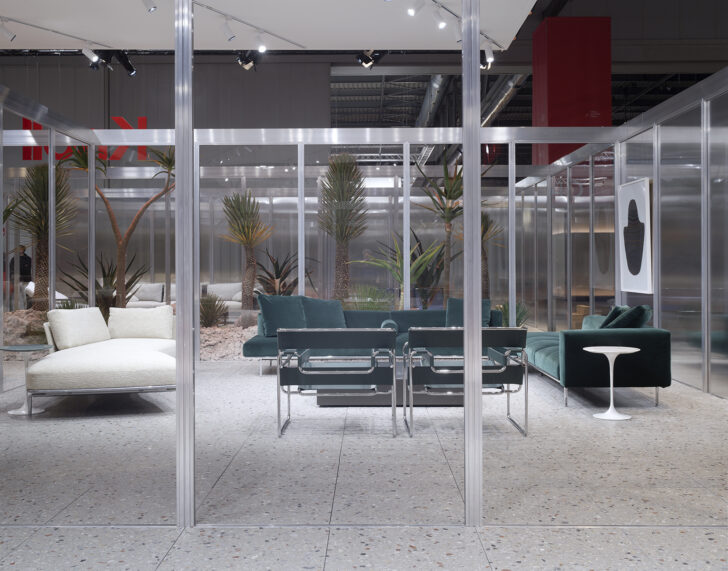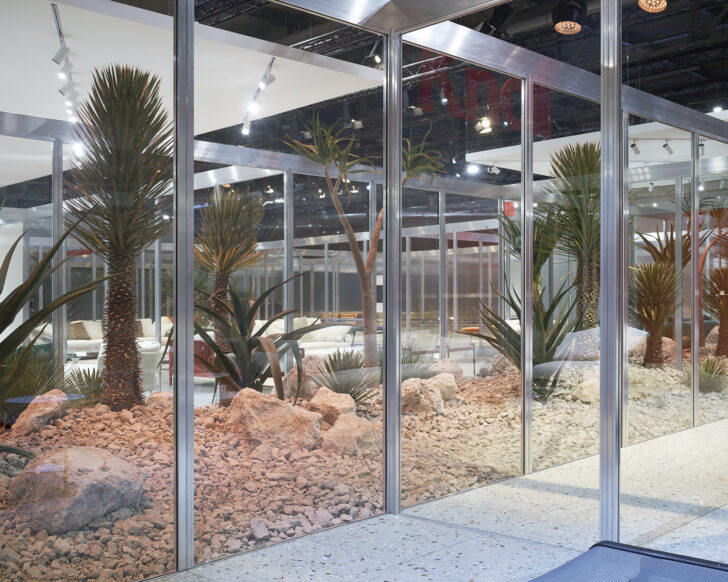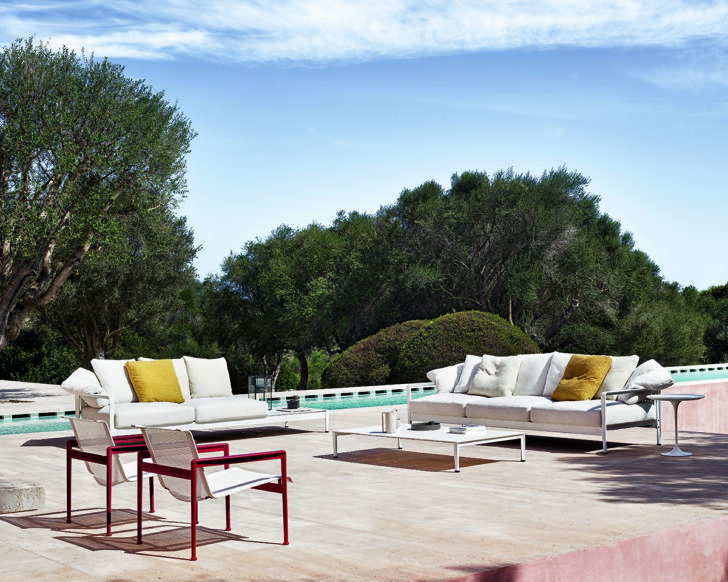 1966 Schultz Collection and Lissoni outdoor collection © Federico Cedrone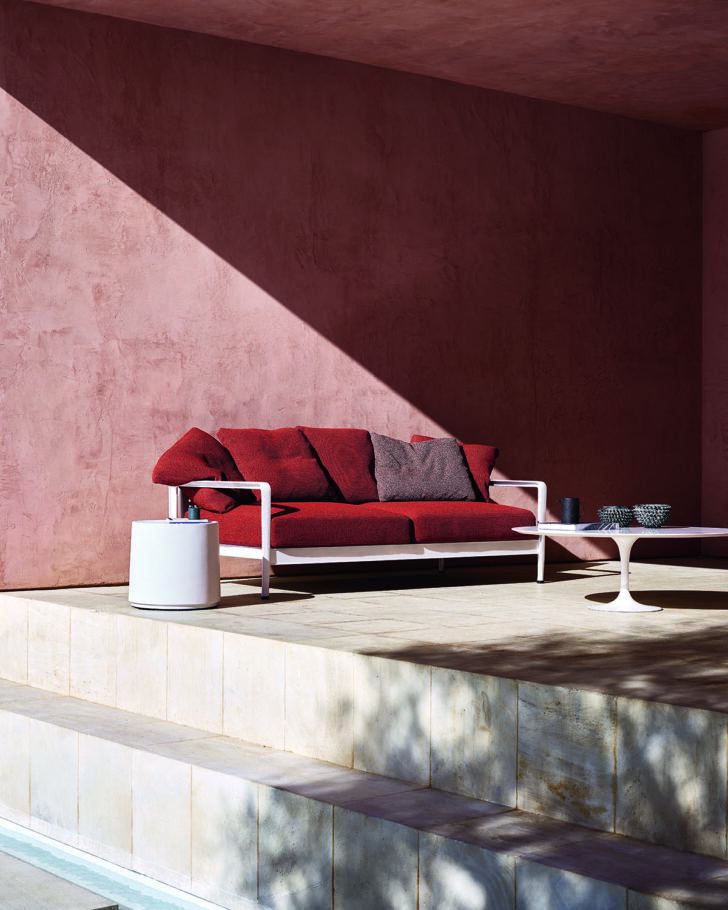 Lissoni outdoor collection © Federico Cedrone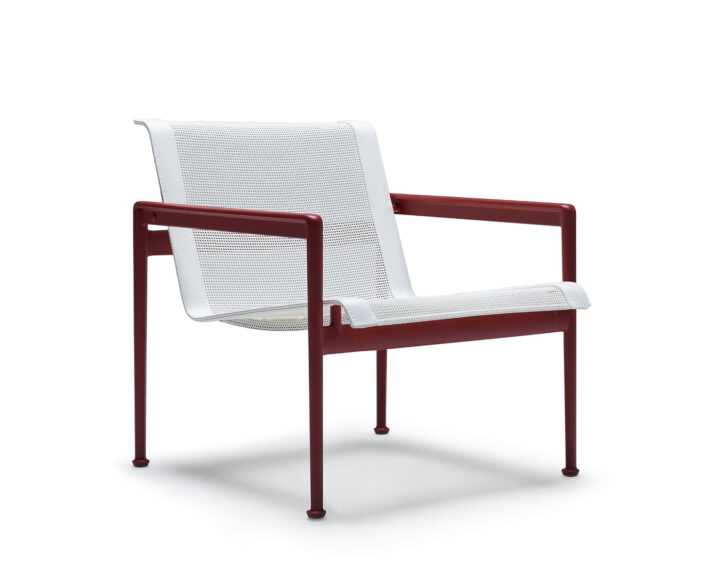 1966 Schultz Collection
GAN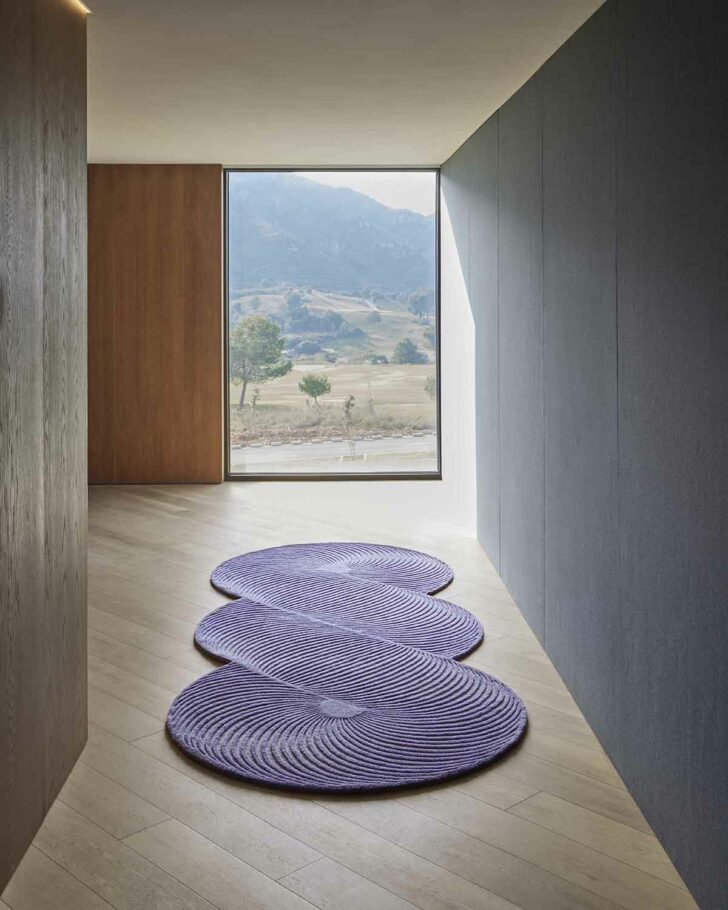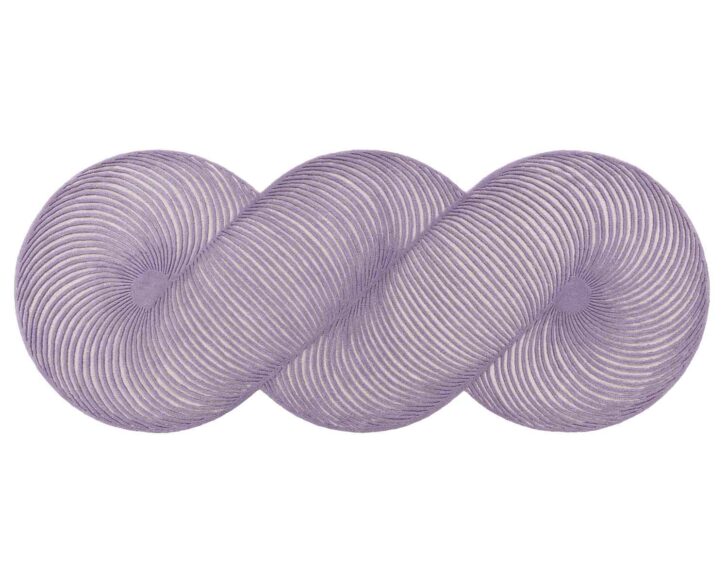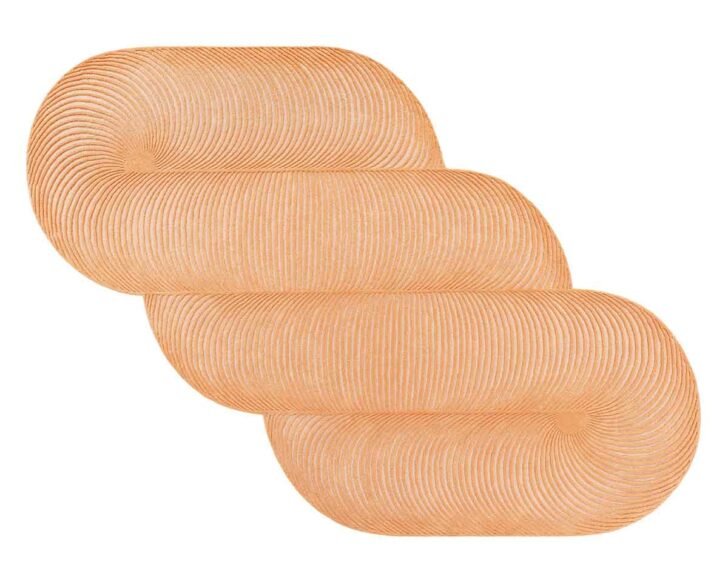 MUT Design
Amini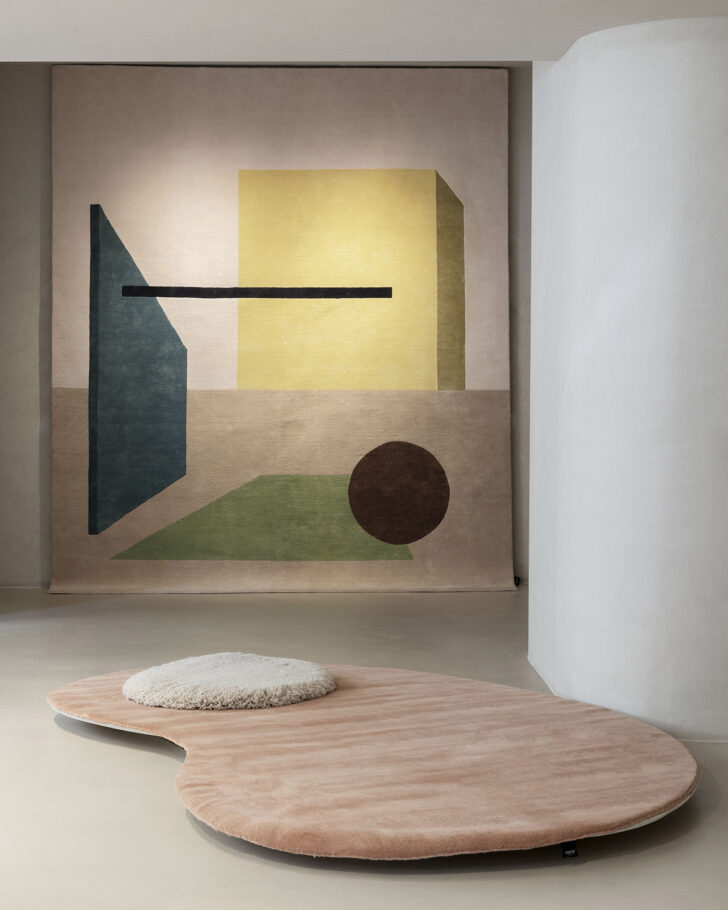 Ciclopi rugs by Elisa Ossino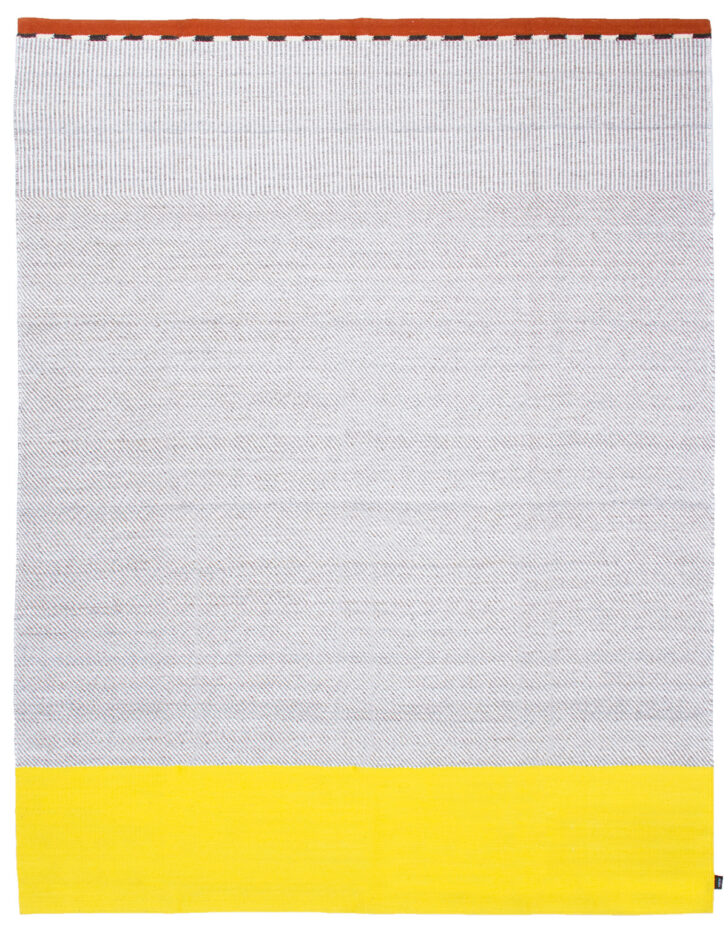 Khilim by Altherr Desile Park 
Alias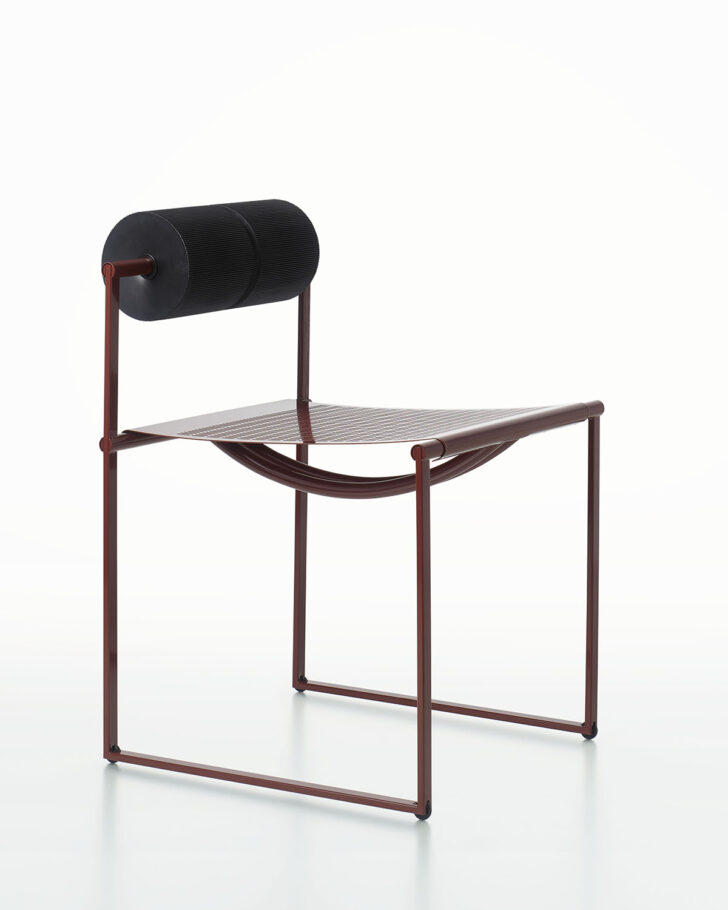 Prima by Mario Botta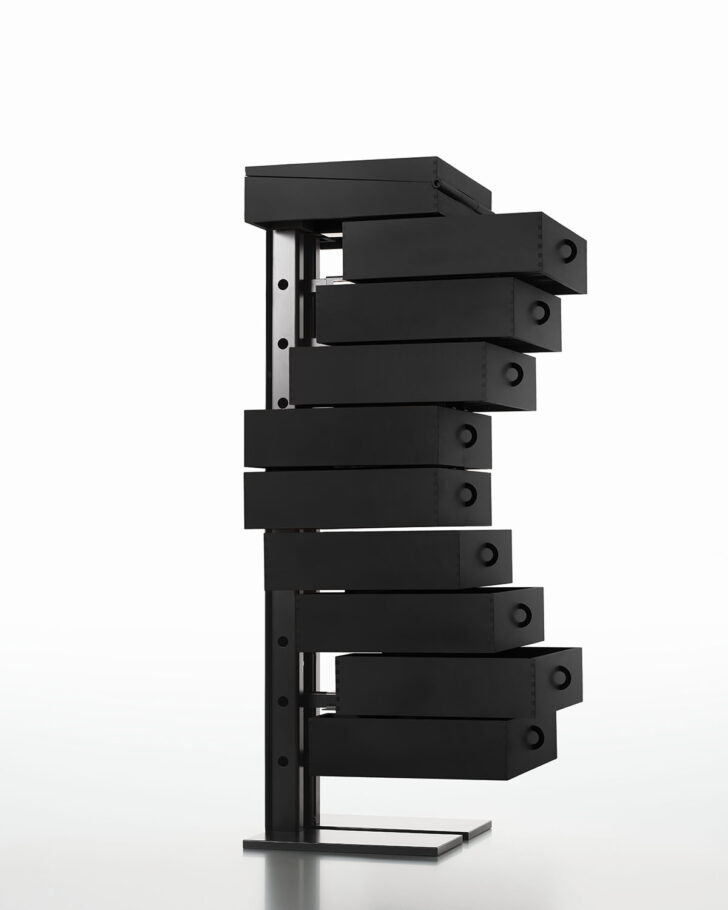 Robot by Mario Botta
Danese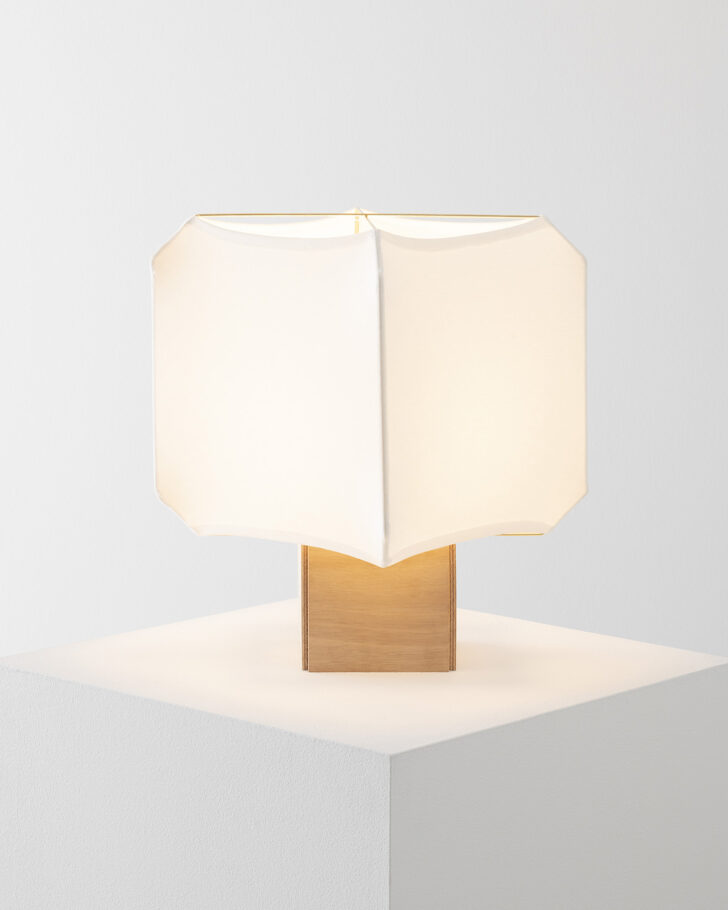 Bruno Munari
A-N-D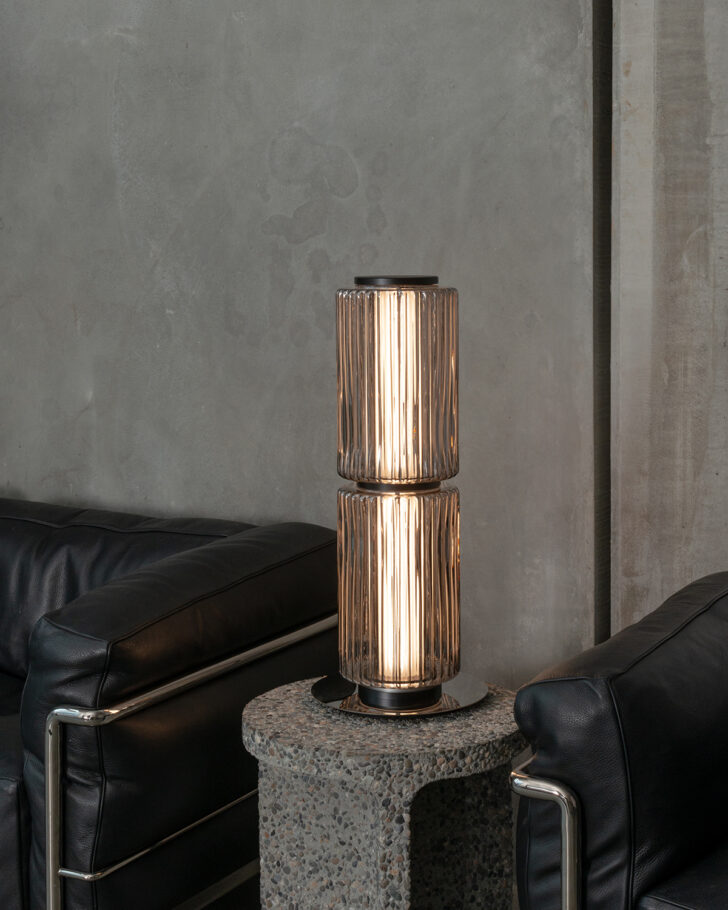 Column Table Lamp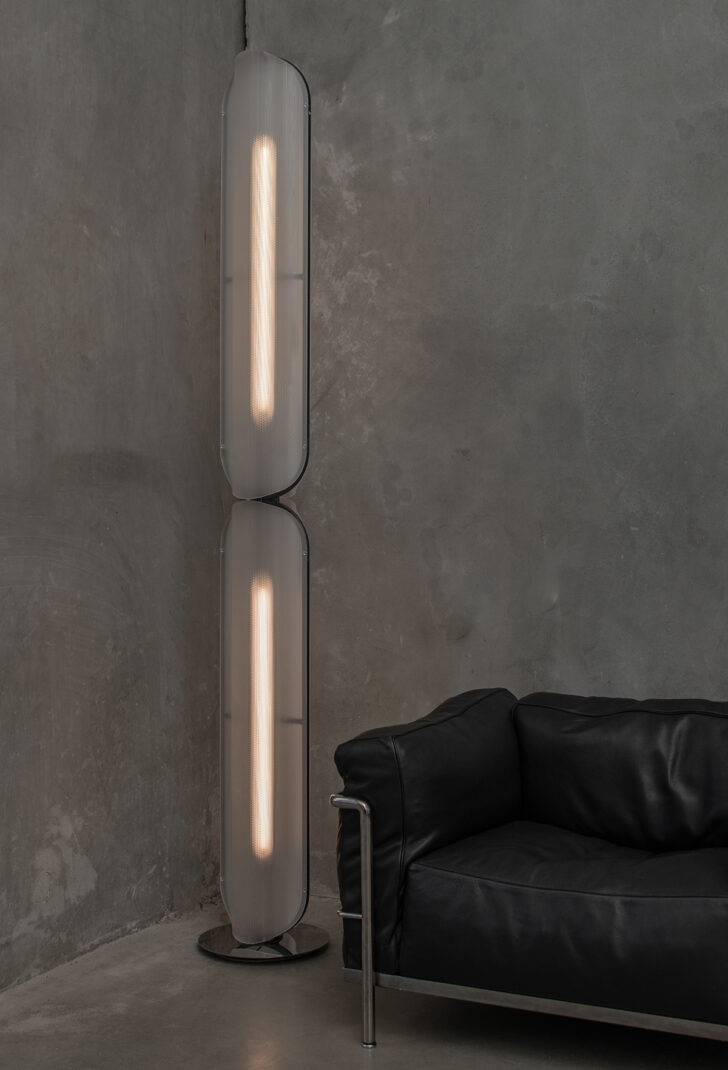 Vale Lamp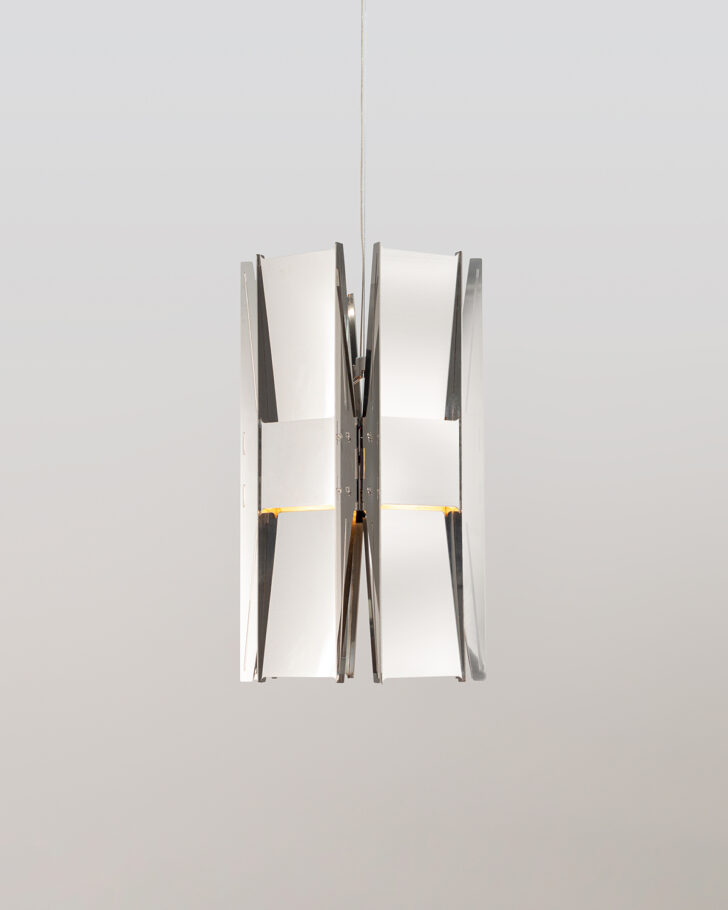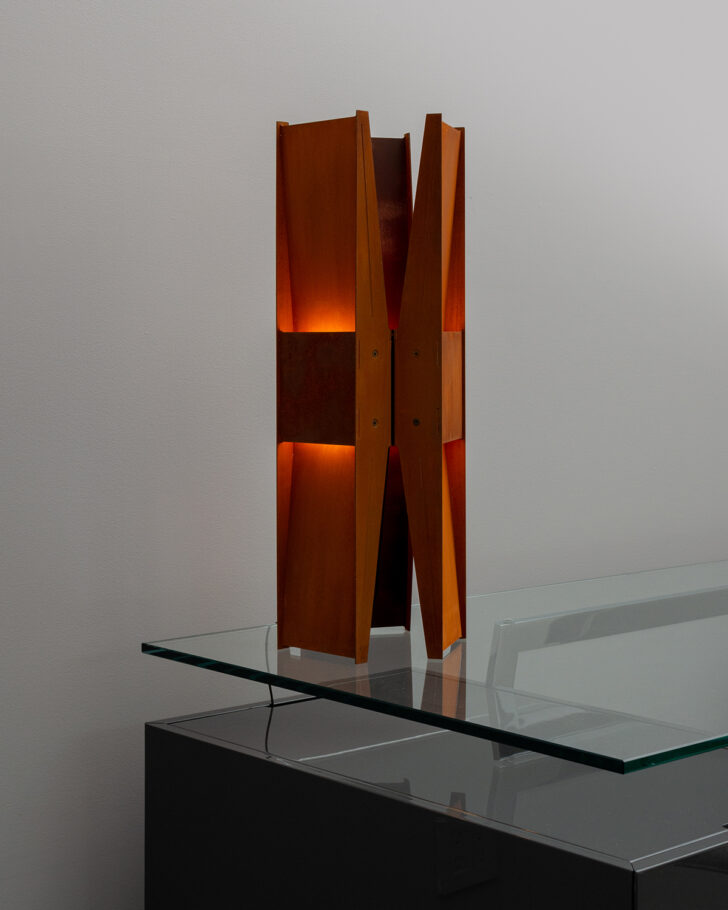 Vector by Lukas Peet
COR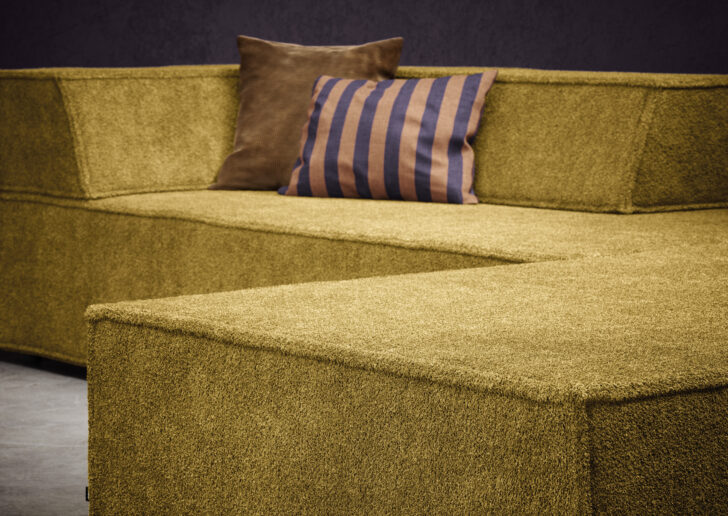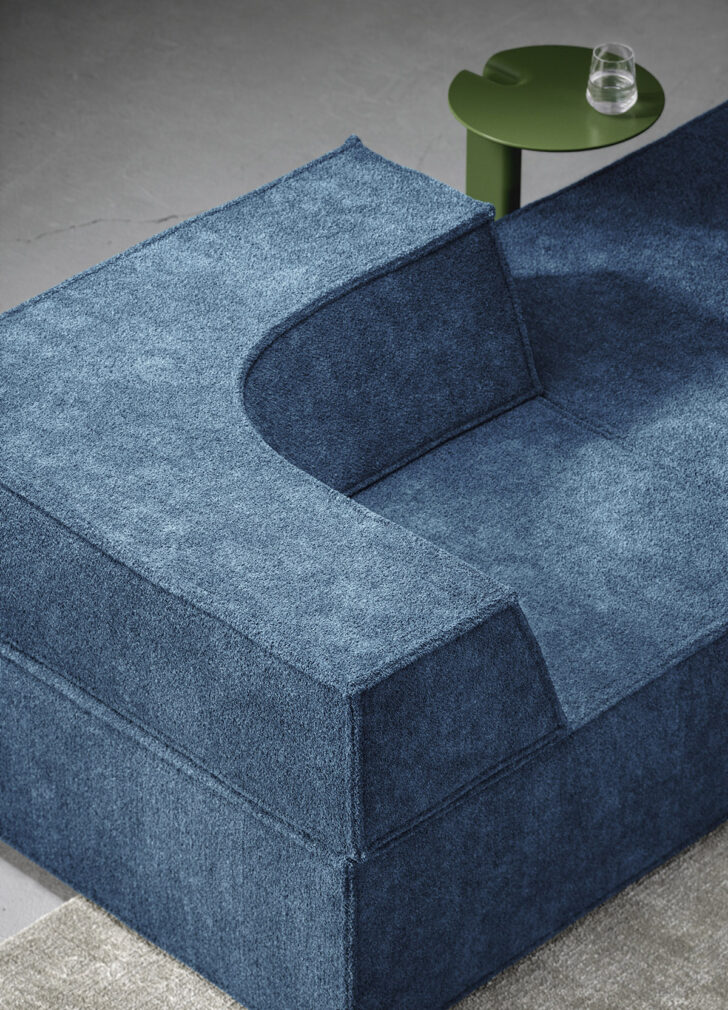 Nook by Jehs + Laub 
Diesel Living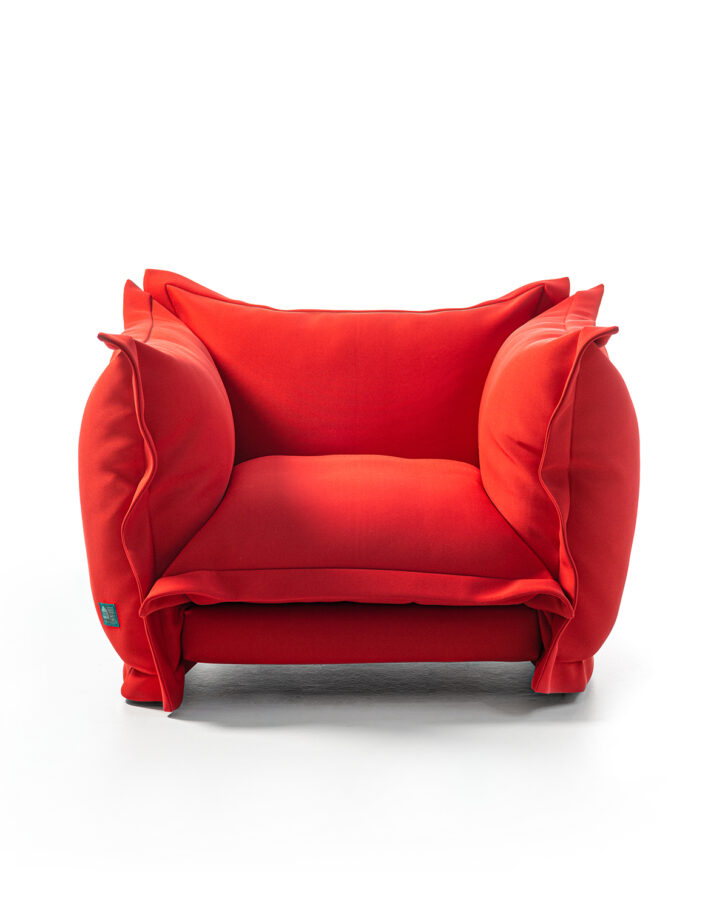 High Cloud sofa
Fendi Casa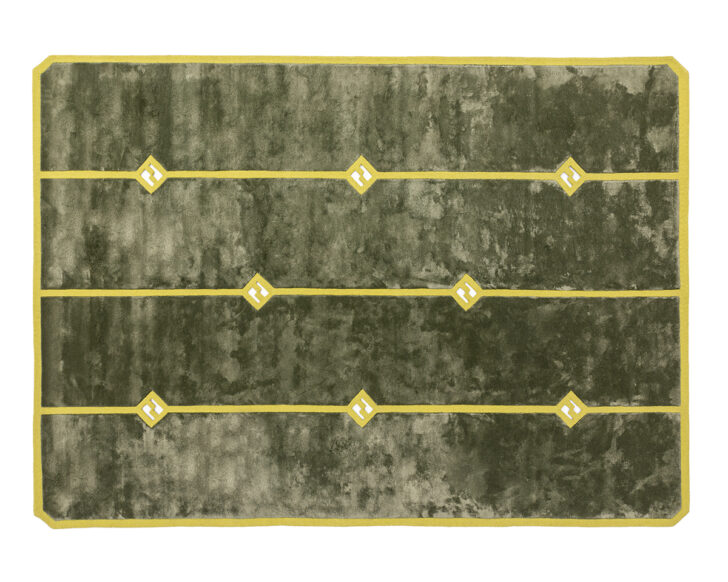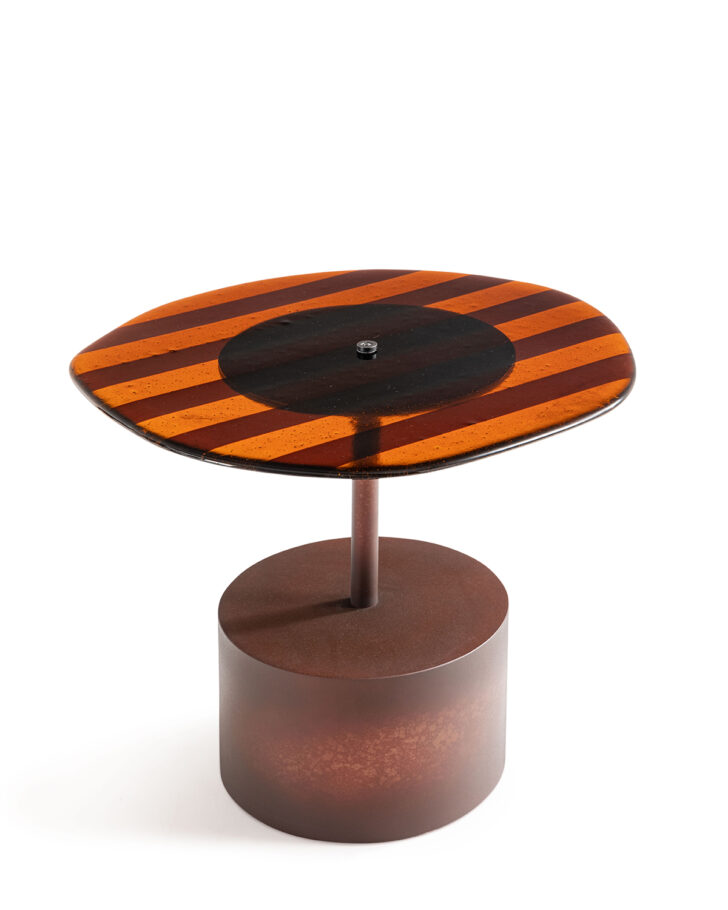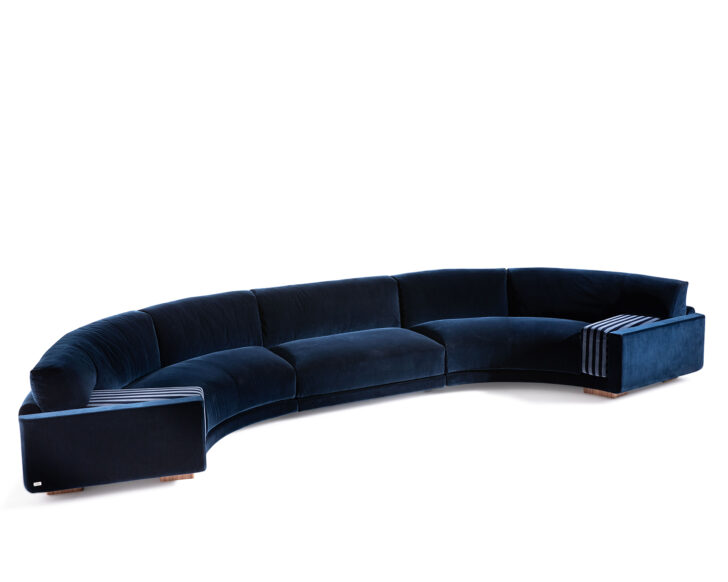 Thierry Lemaire
Billiani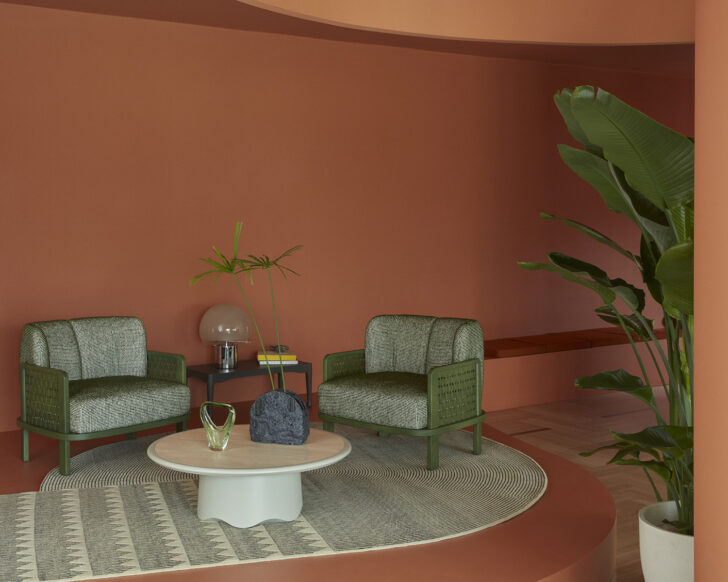 Cristina Celestino
Schönbuch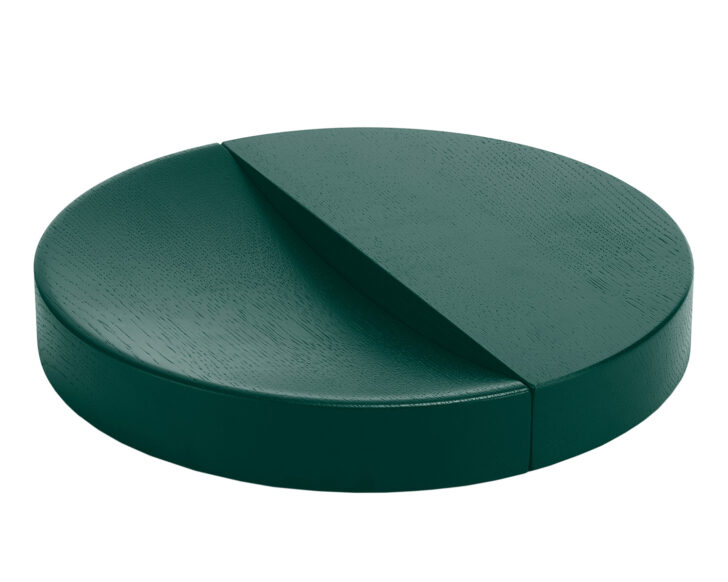 Split Bowl by Martha Schwindling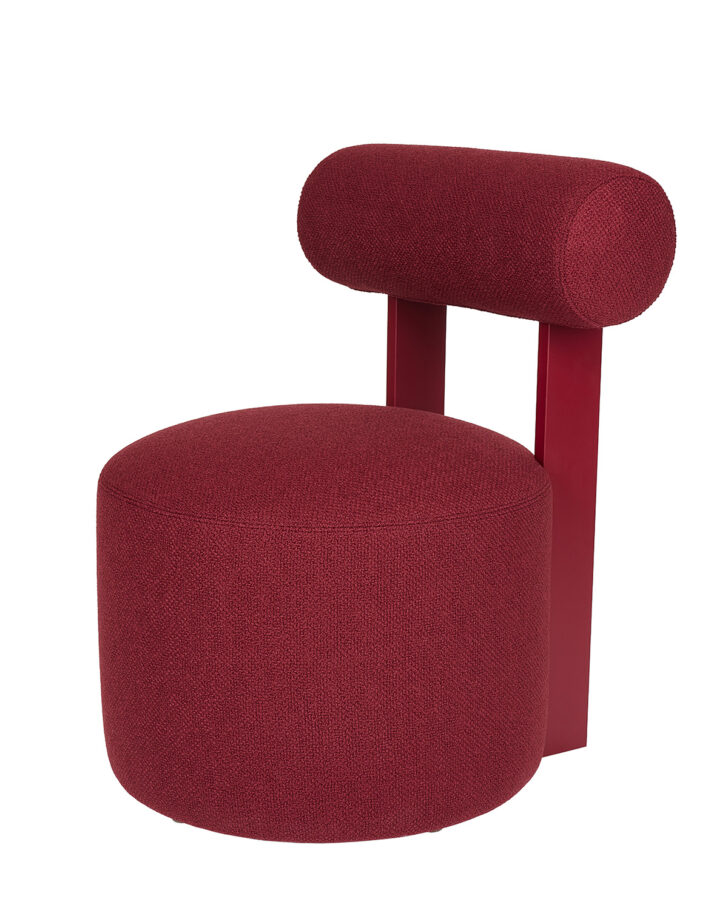 Faye stool by Mathias Hahn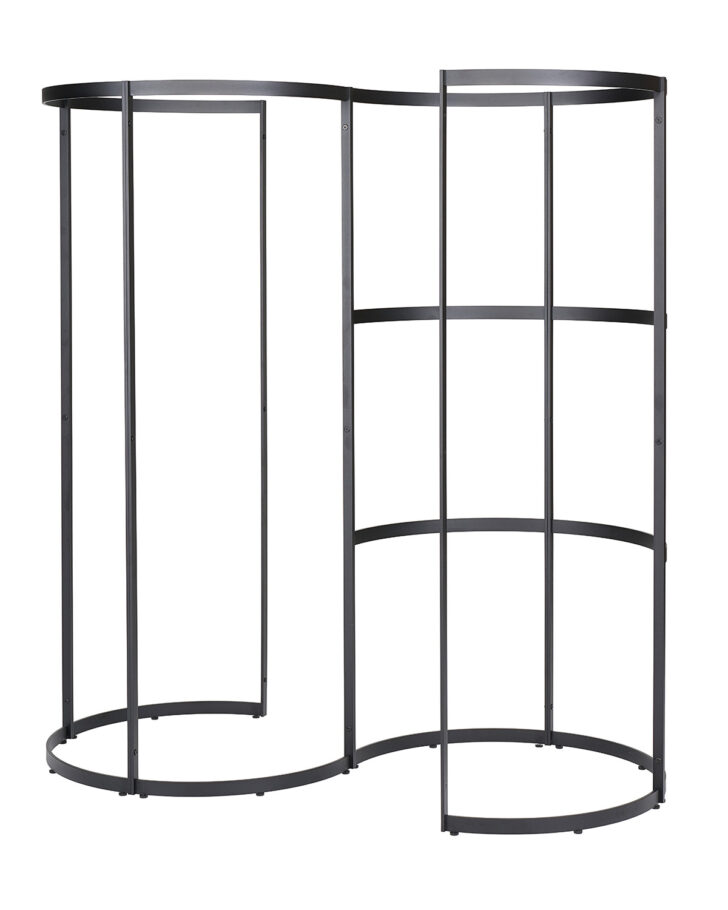 Maru by Bao Nghi-Droste
Wittmann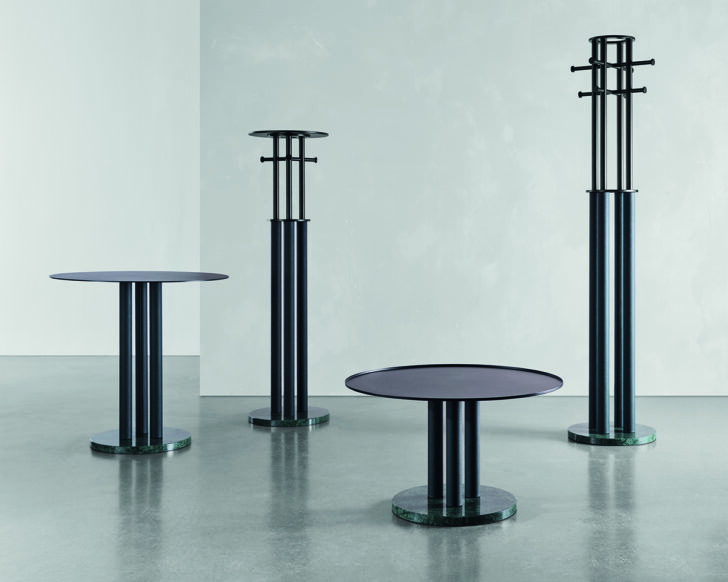 Baton by Neri + Hu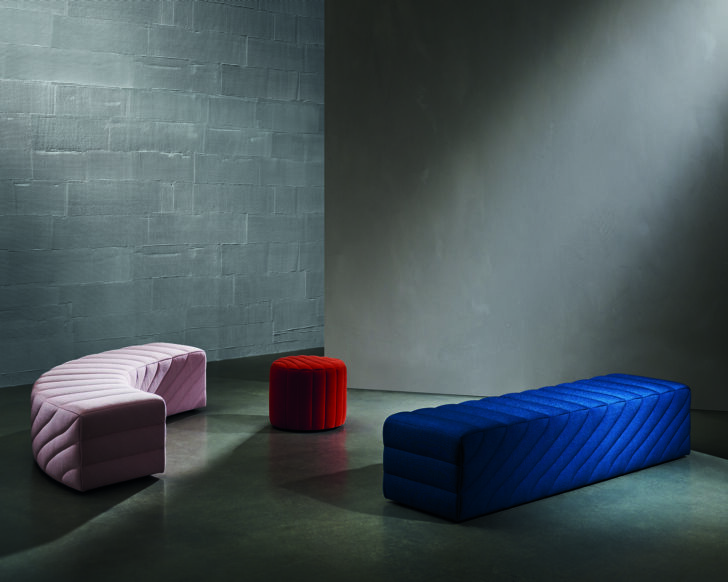 Adagio by Note Design Studio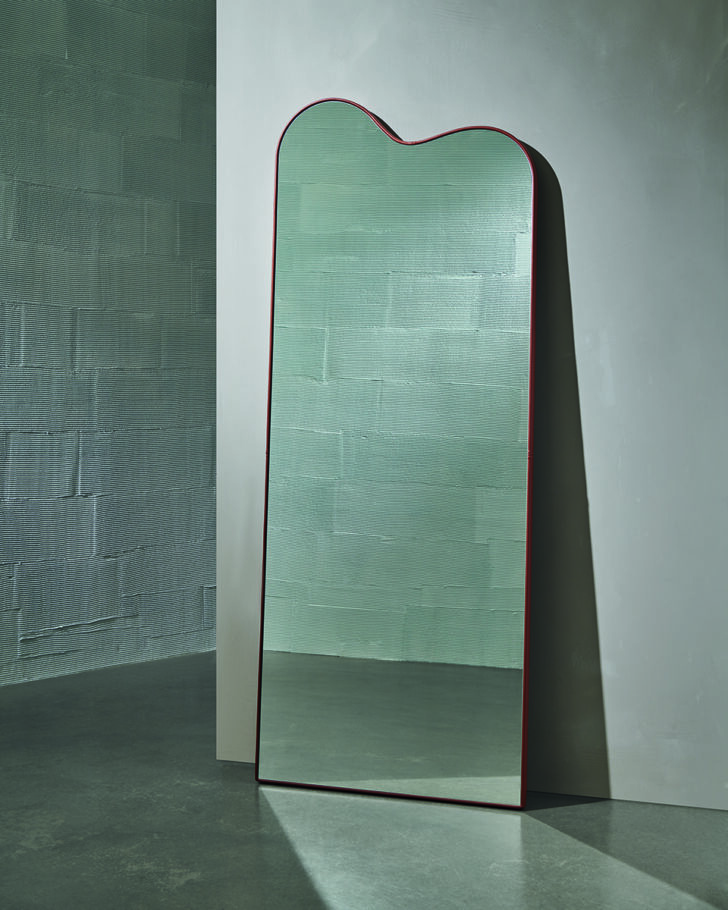 Ouvert by Note Design Studio
Santa & Cole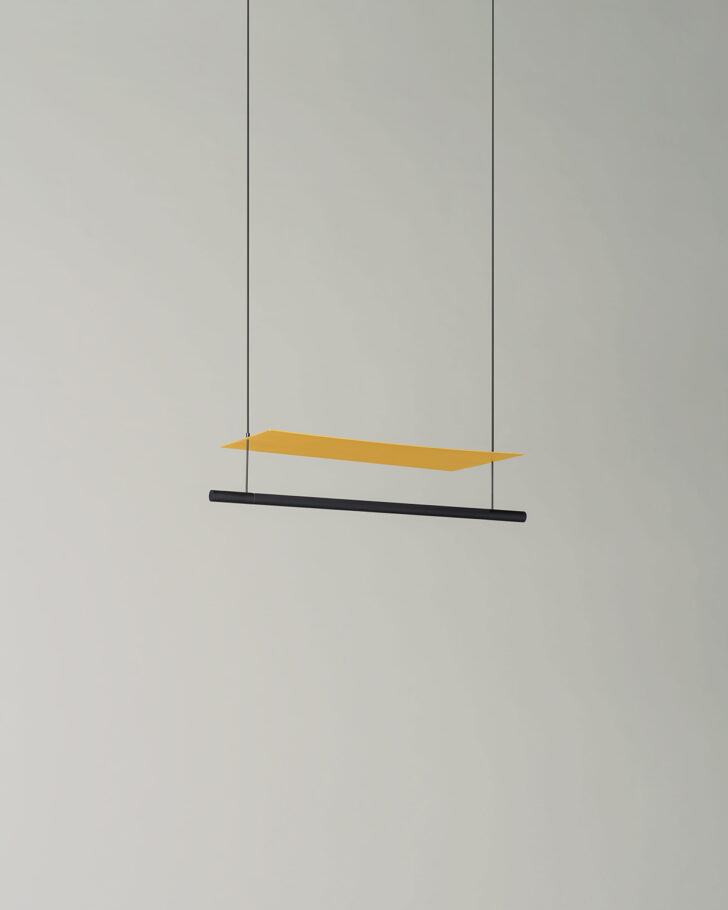 Lámina Dorada by Antoni Arola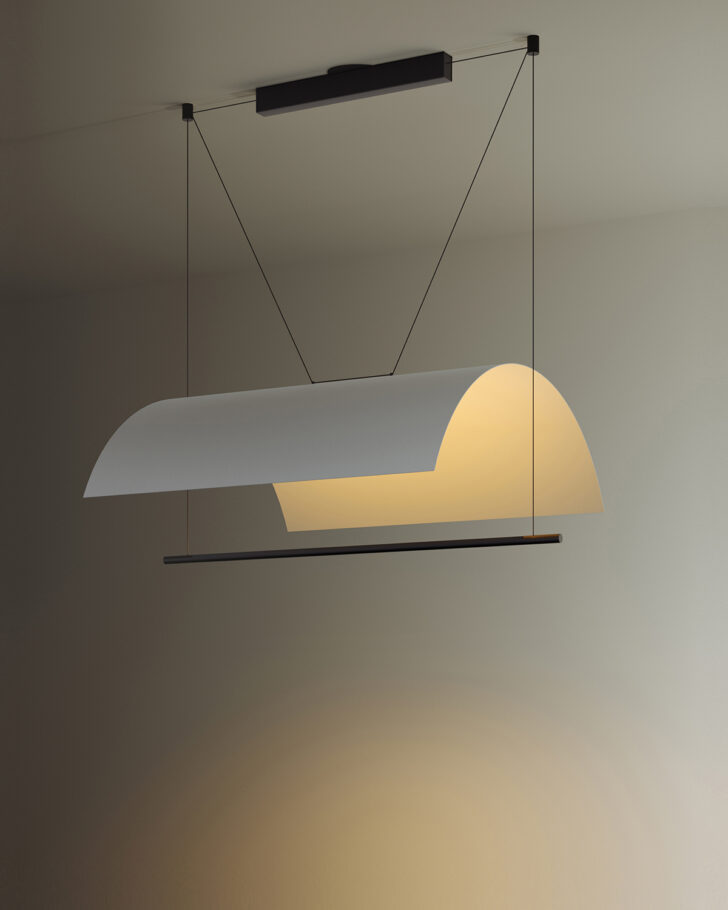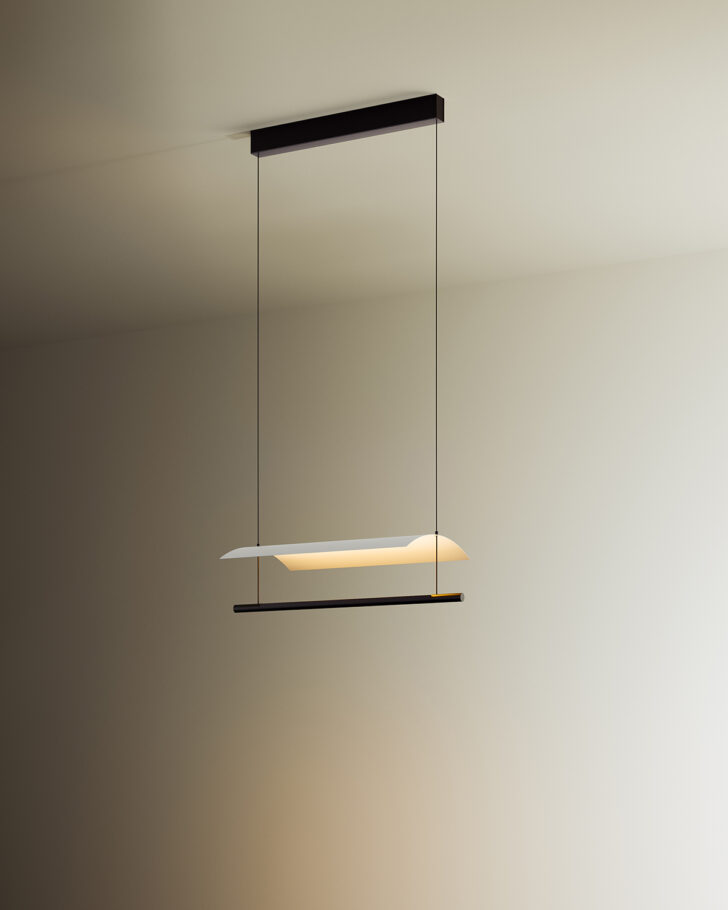 Lámina by Antoni Arola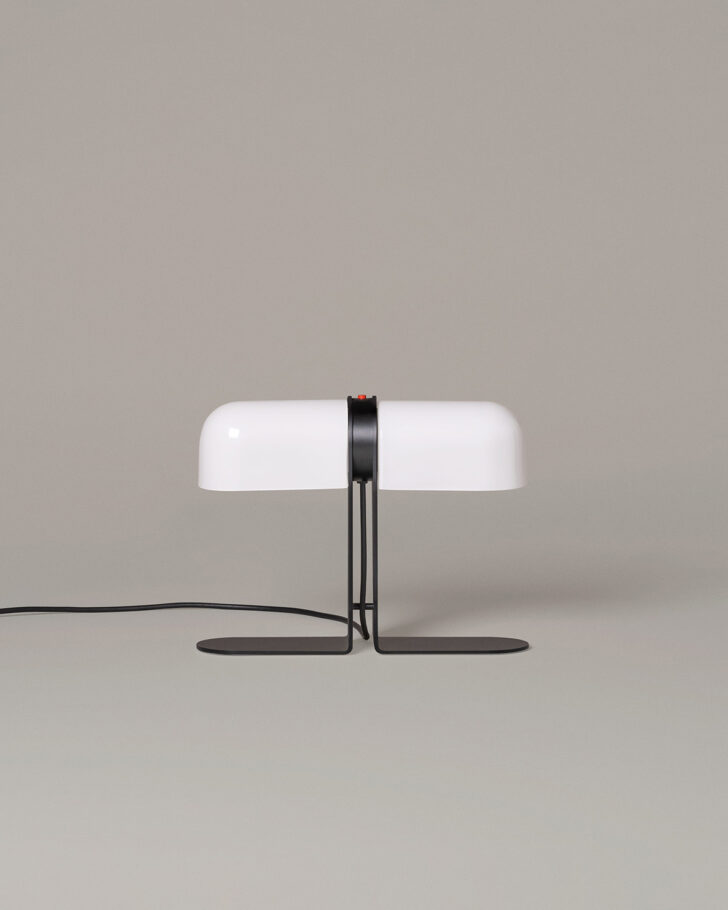 Duo, 1973 by Andre Ricard
Saba at Spotti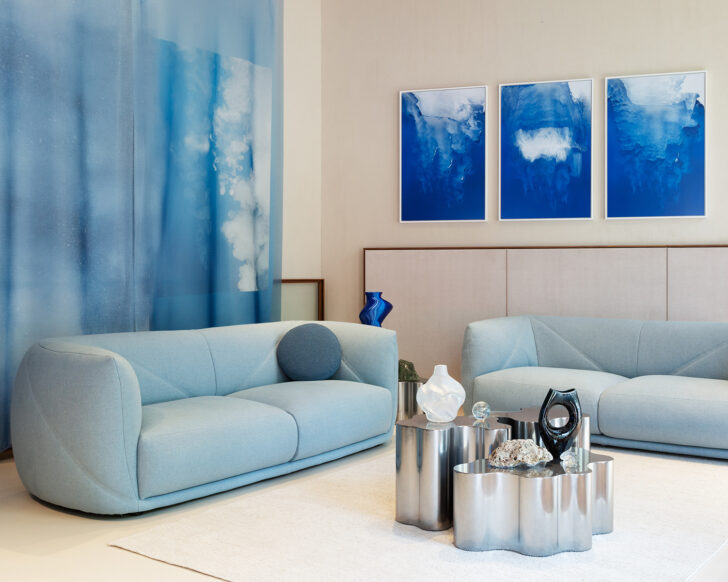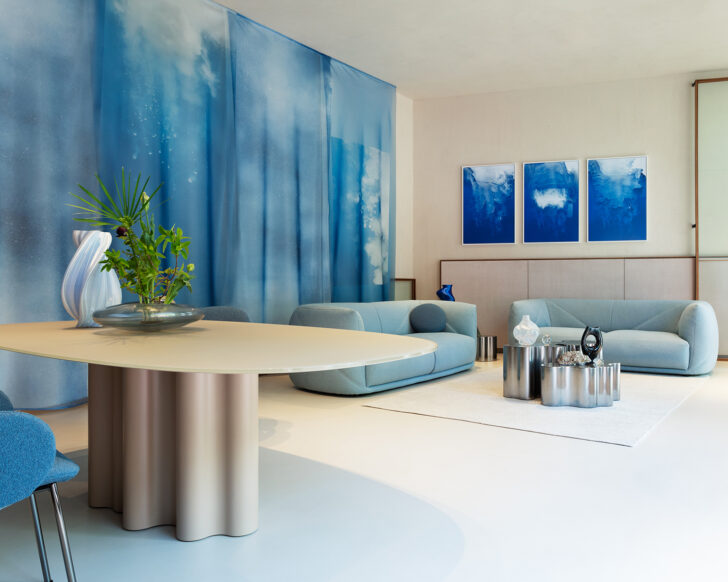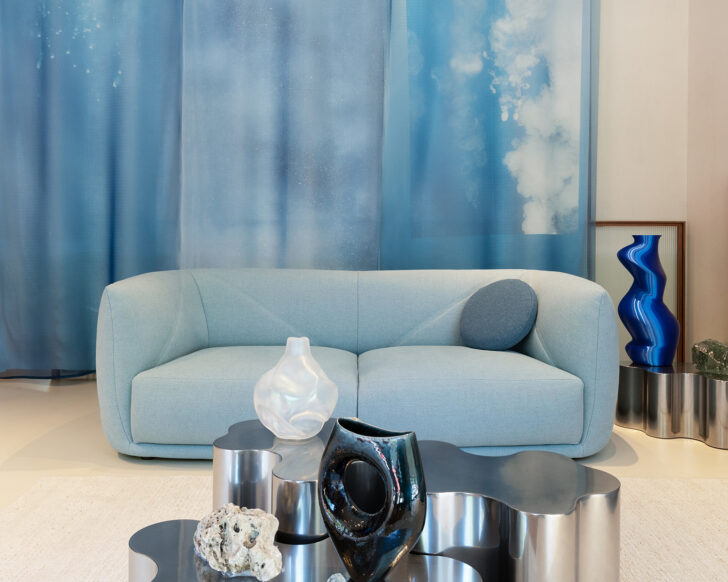 Set design by Greta Cevenini, artwork by Giuseppe La Spada, Vela Sofa by Zanellato Bortotto
Saba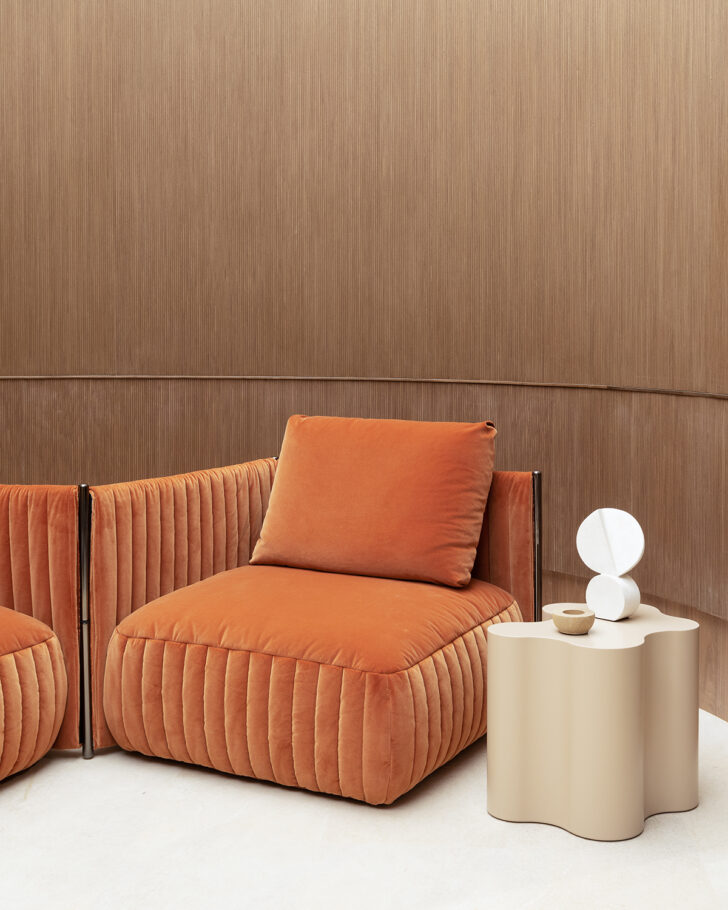 Teatro Magico table © Andrea Bartoluccio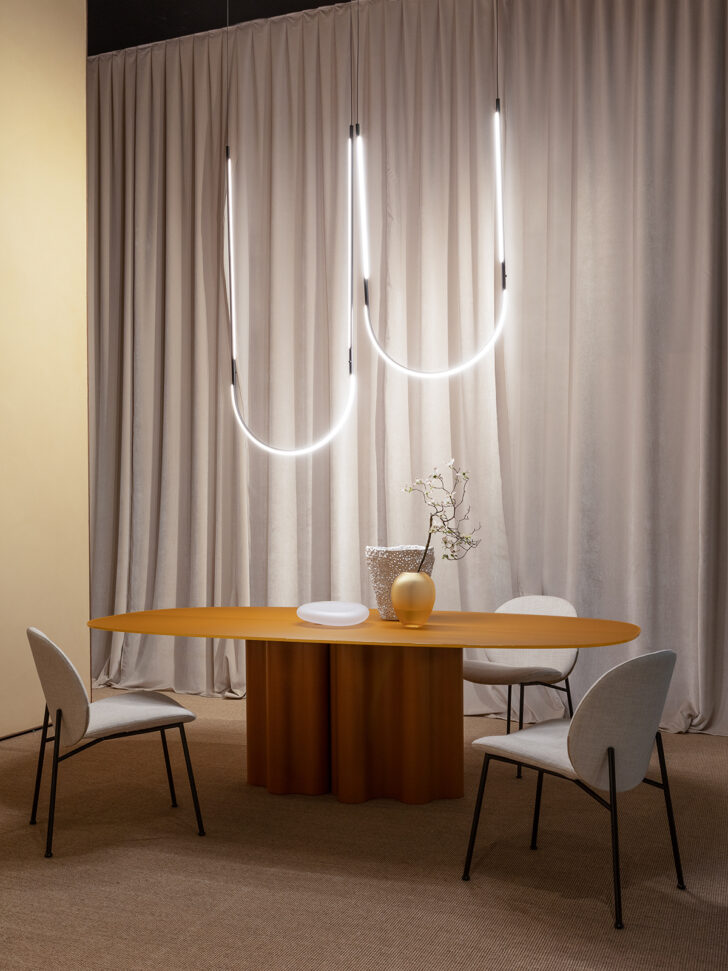 Teatro Magico table © Andrea Bartoluccio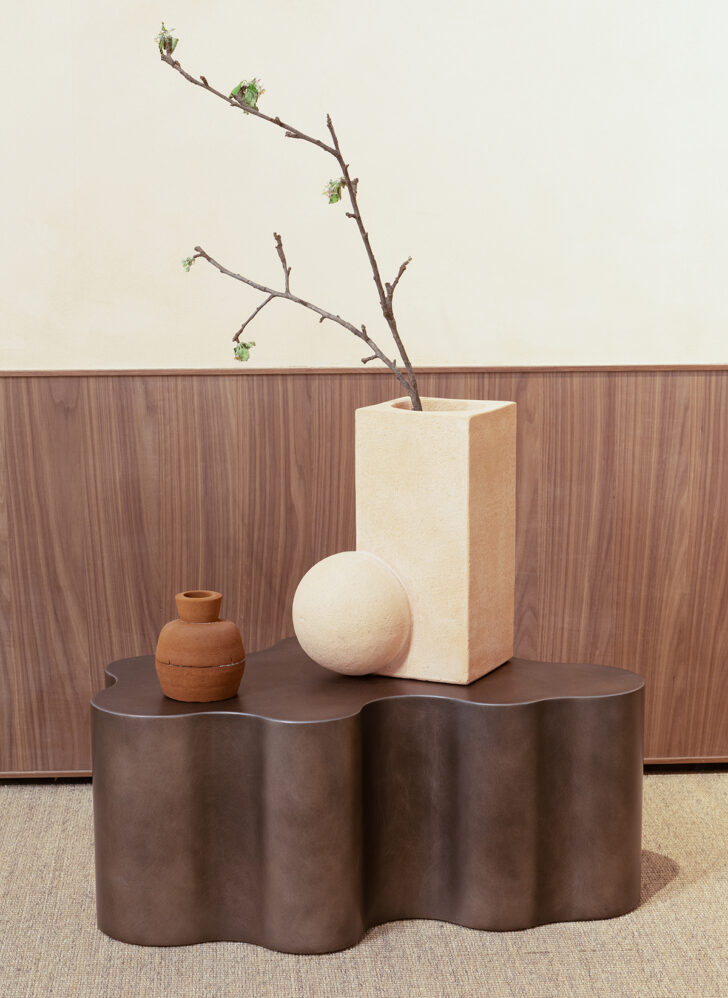 Teatro Magico table © Andrea Bartoluccio
Contardi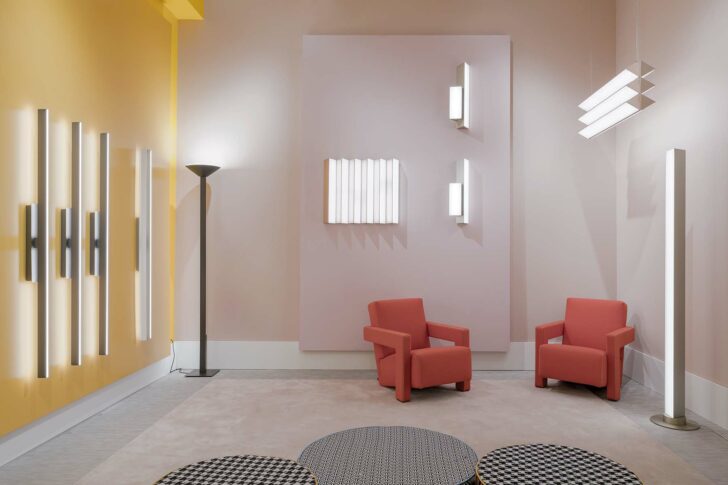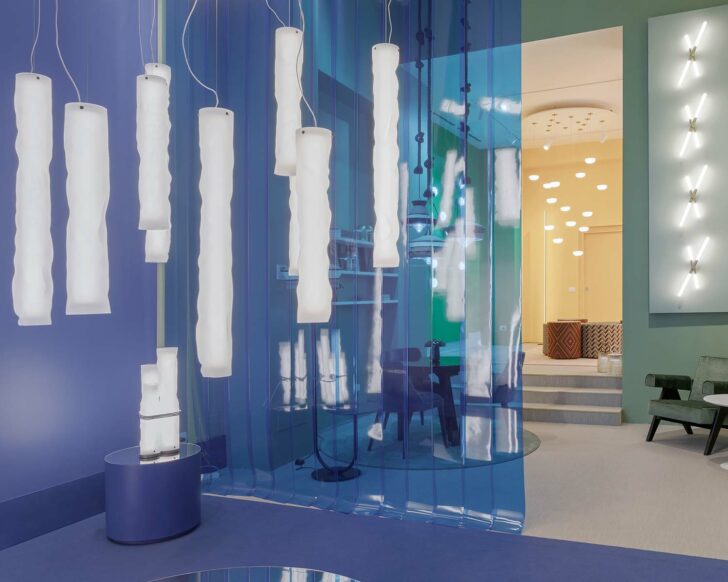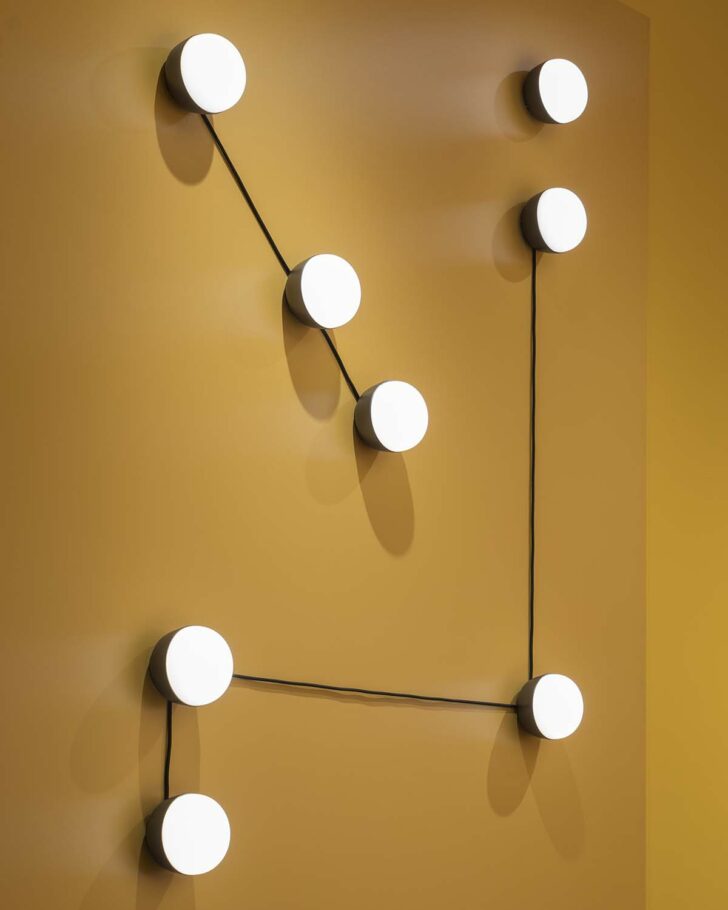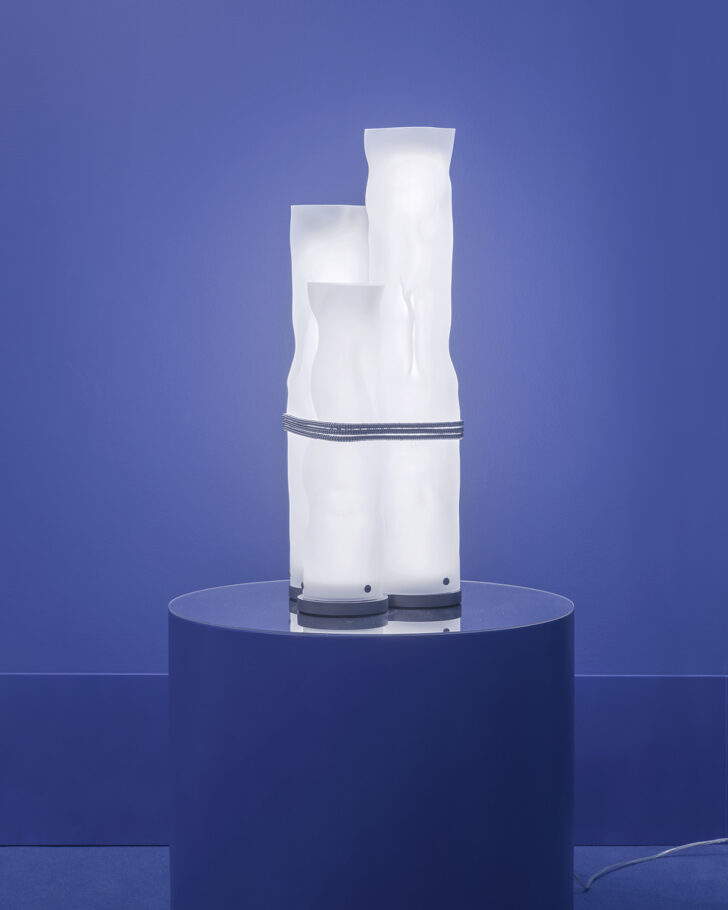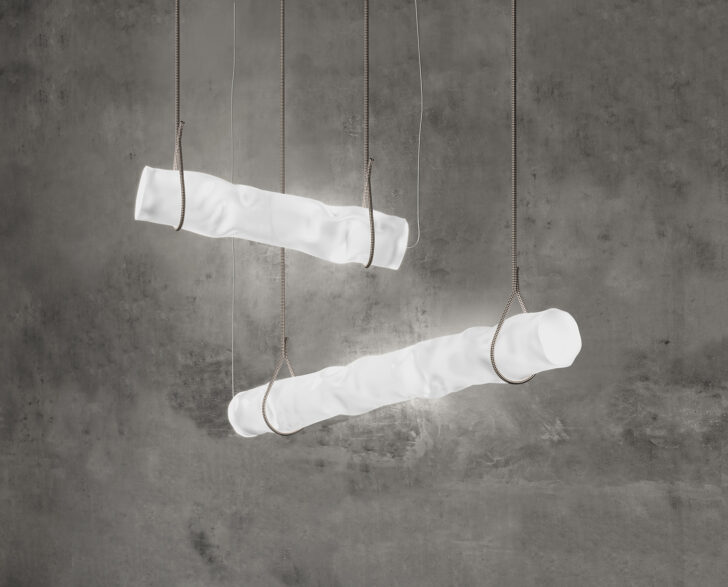 Baggy light by Paola Navone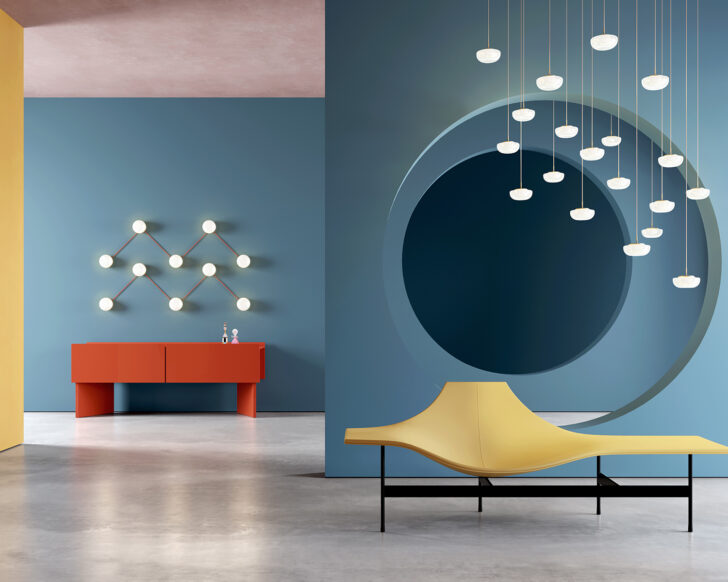 Kiki lights by Contardi Studio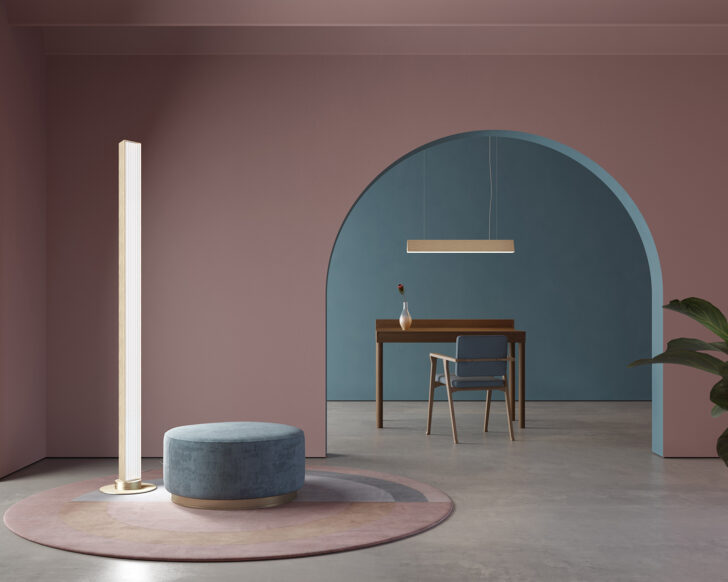 Stick light by Studiopepe
Gebrüder Thonet Vienna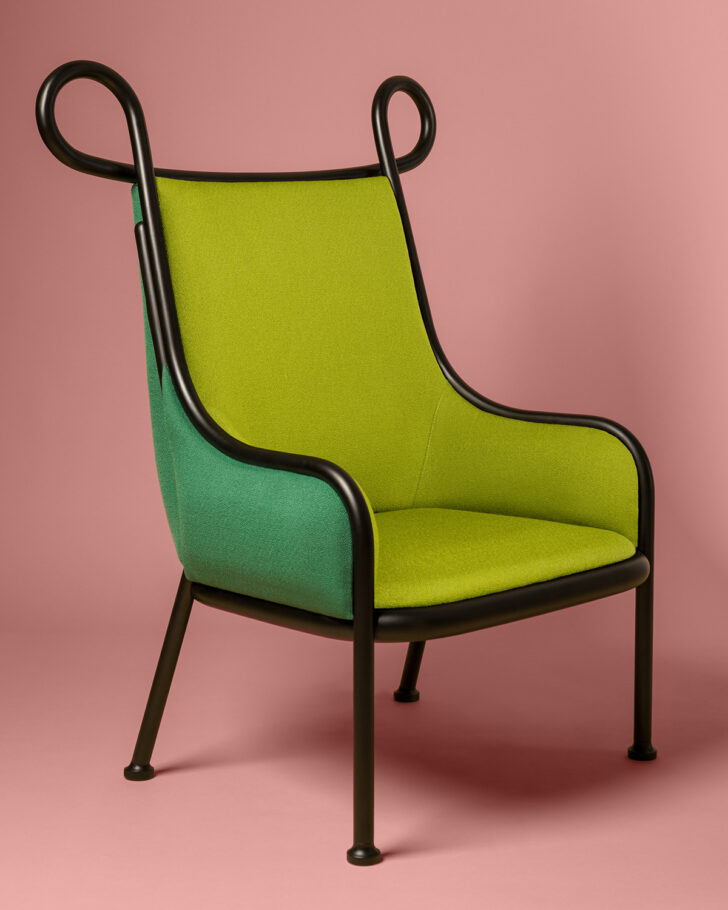 India Mahdavi