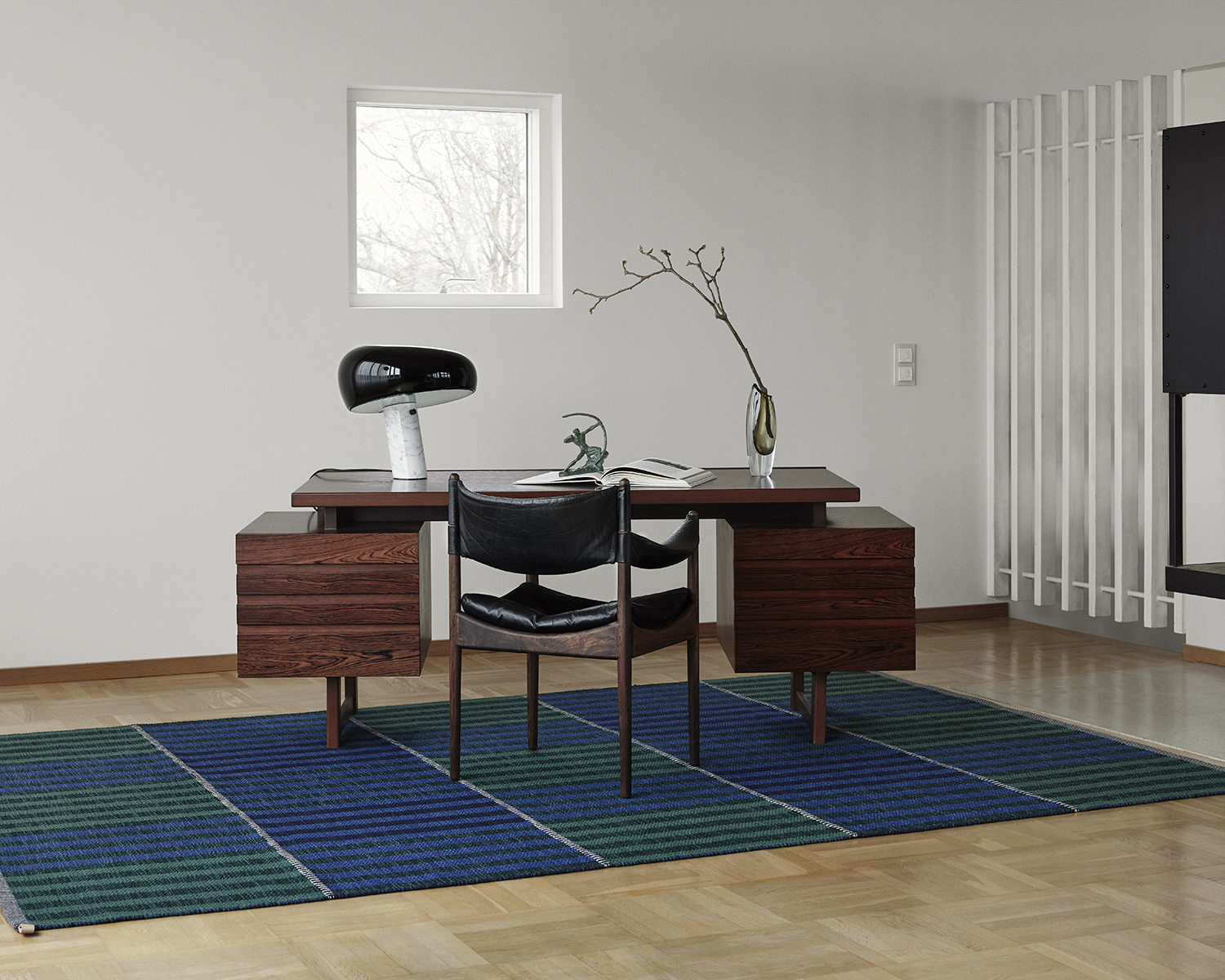 A weekly Saturday recap to share with you our favorite links, discoveries, exhibitions, and more from the past seven days. This week: Eny Lee Parker's collab with Lulu & Georgia, a new incubator program at Colony starring two RISD grads, and a new chair, arrived Stateside, that reminds us of Britpop and the house style of the UK's "Big Brother." 
Discoveries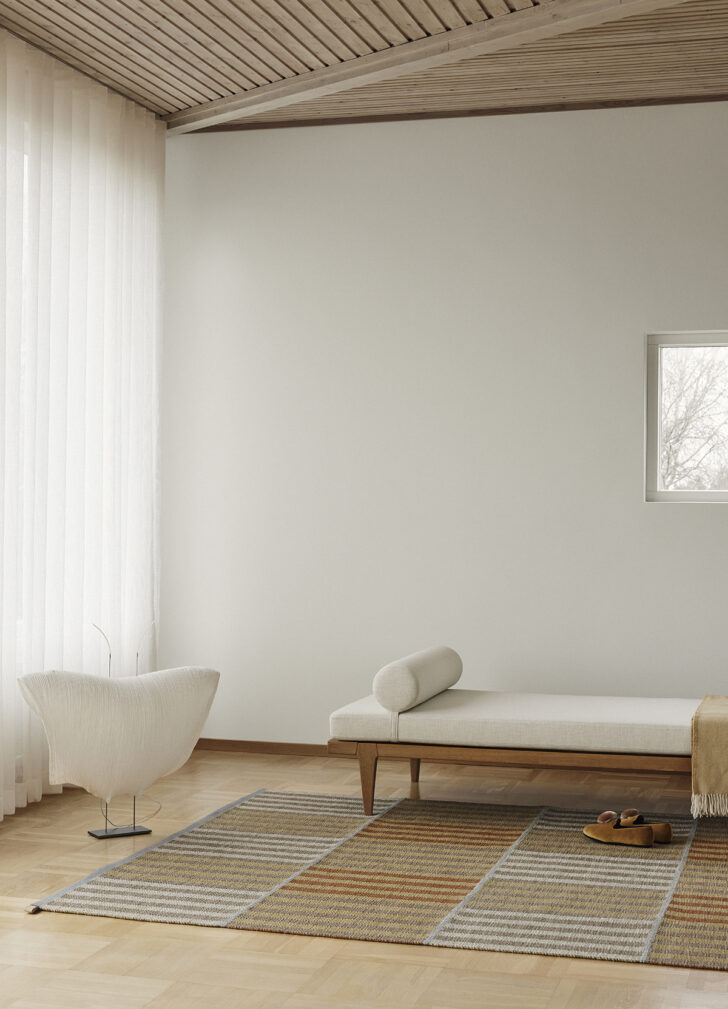 The Swedish rug company Kasthall has an impressive archive that dates to the early 1950s, and this year they've found inspiration there in the form of Ingrid Dessau's 1959 Karusell rug design. Dessau, a leading figure in modern Swedish textile design, known for her nuance and subtlety, died in 2000; to honor what would have been her centennial birthday this year, Kasthall has released two versions of the striped Karusell, a flatwoven wool rug — one in a combination of deep greens and blues (top of this post)and another in warm, sandy neutrals.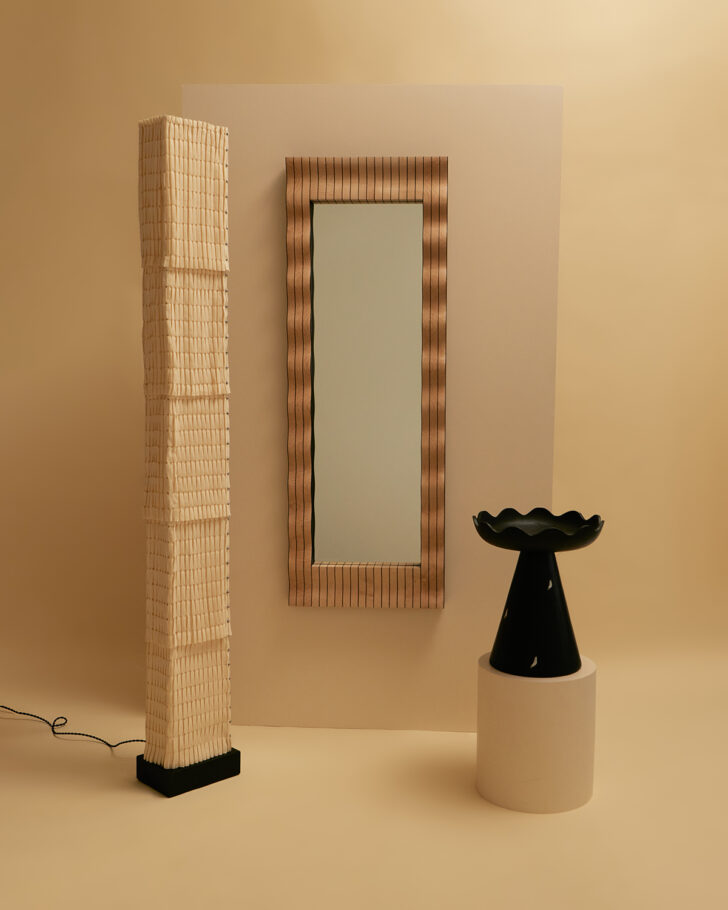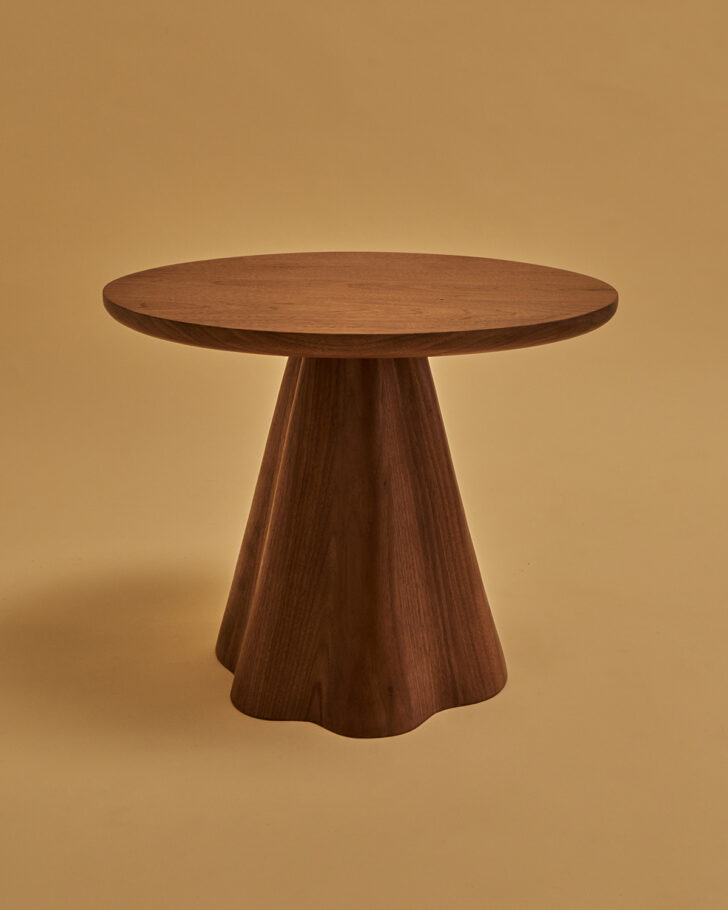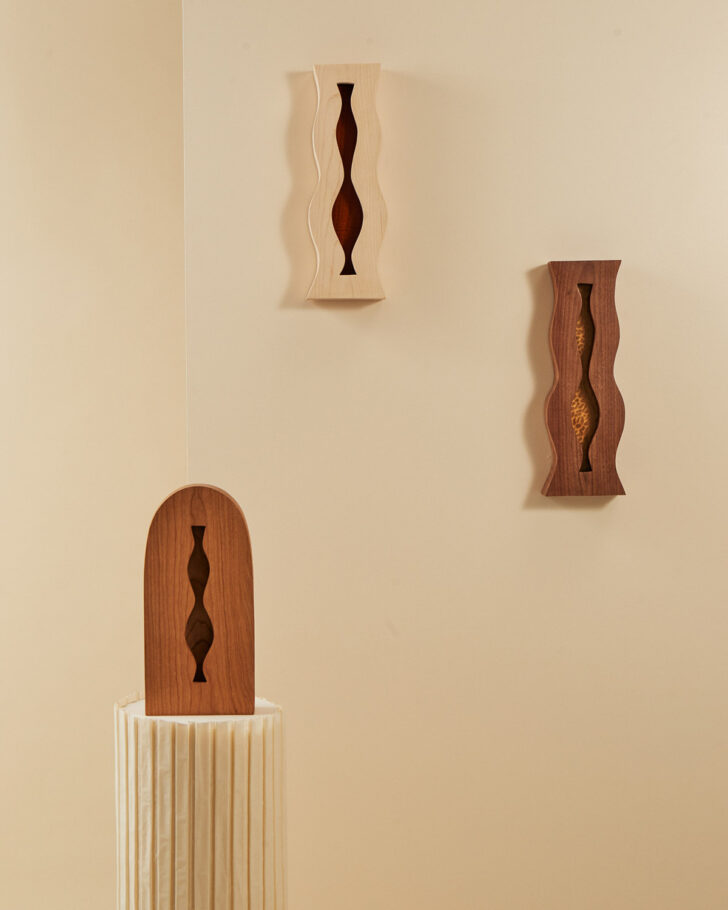 New York Design gallery and strategy firm Colony has launched the Designer's Residency, an incubator program that aims to introduce the work of emerging American talents to an international audience. Under the guidance of Colony founder Jean Lin, designers work on product development and entrepreneurship with the goal of exhibiting a collection with Colony and launching their own studios. One of the first is Alexis & Ginger, RISD grads Alexis Tingey and Ginger Gordon, whose furniture collection Ode is just that — a poetic meditation on form and material that celebrates the often overlooked details of crafts like lace-making and embroidery, generally associated with female makers.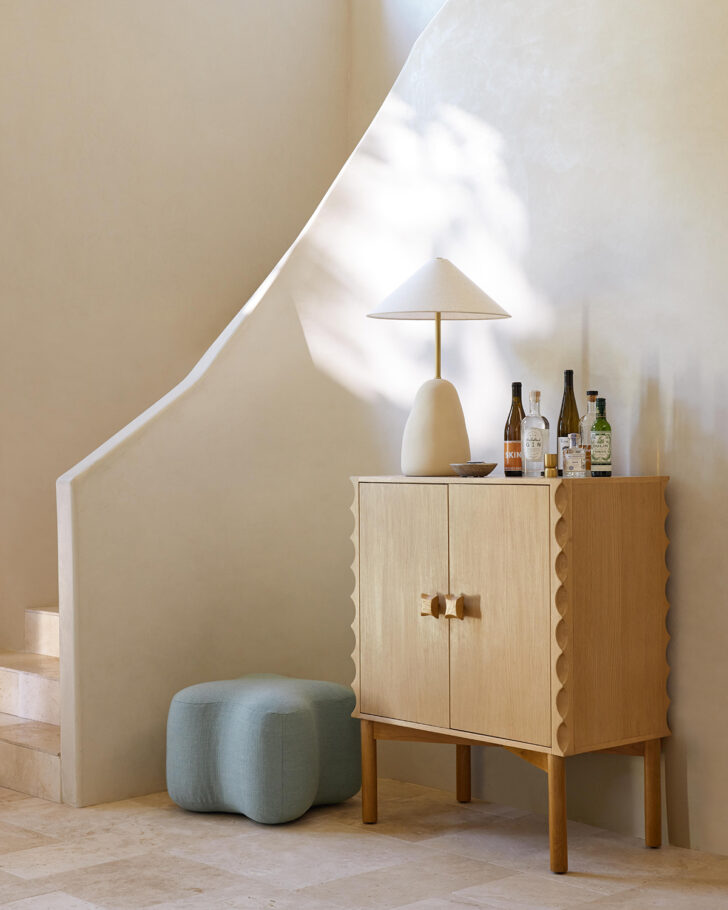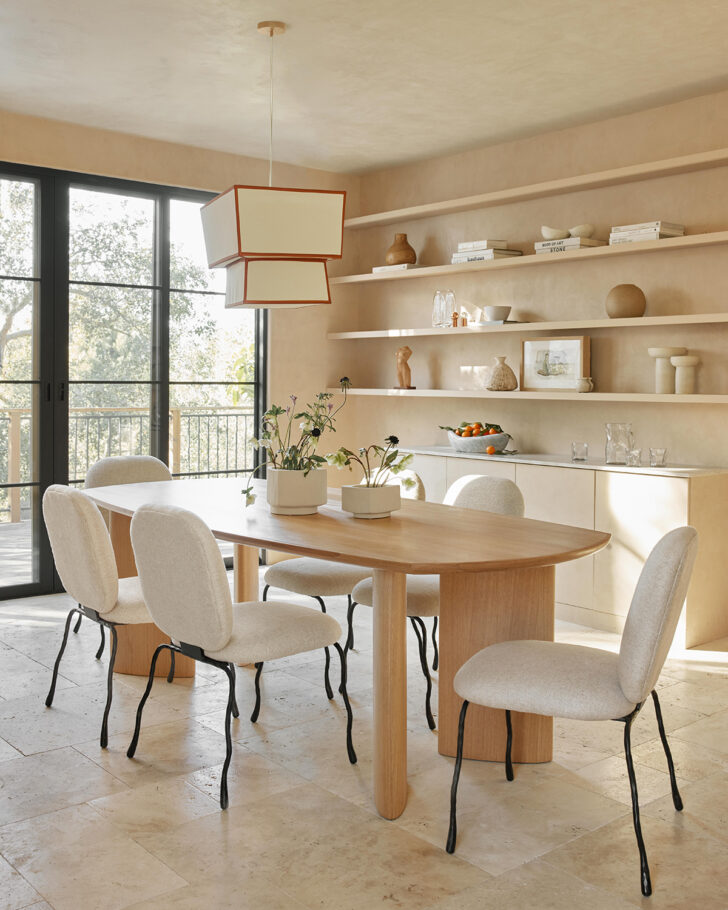 There's a sophisticated but easy charm to designer Eny Lee Parker's collaboration with interior décor brand Lulu and Georgia. The effect of the furniture, dinnerware, and tabletop accessories is elegantly casual but there's nothing laidback about the attention to detail here, which emerges in unexpected, engaging ways: scalloped edging on a wooden cabinet bar, an angular rim on an otherwise round plate, and softened, almost undulating forms that work as benches.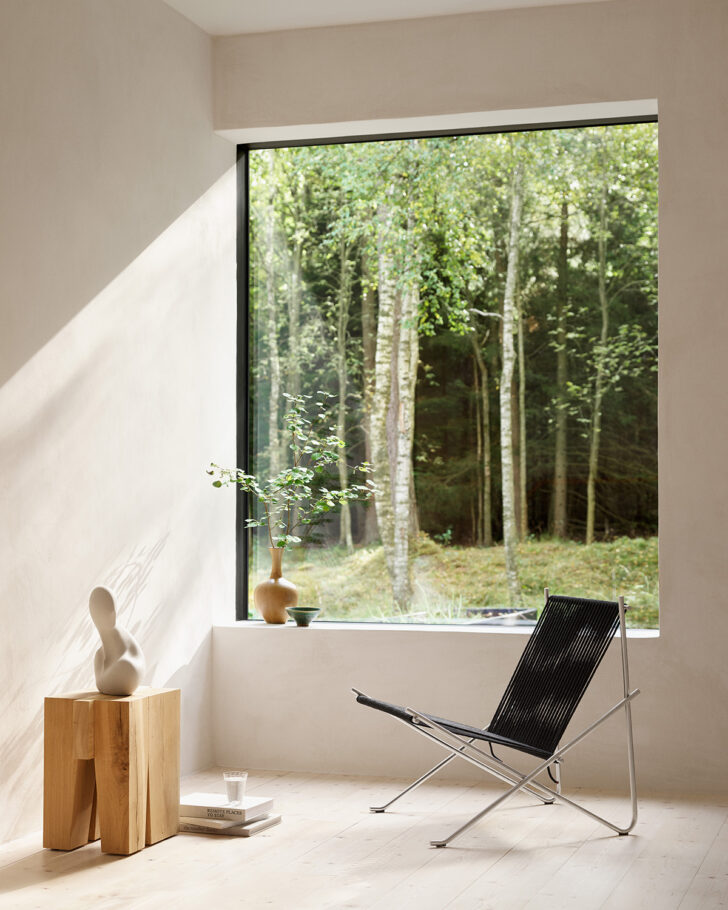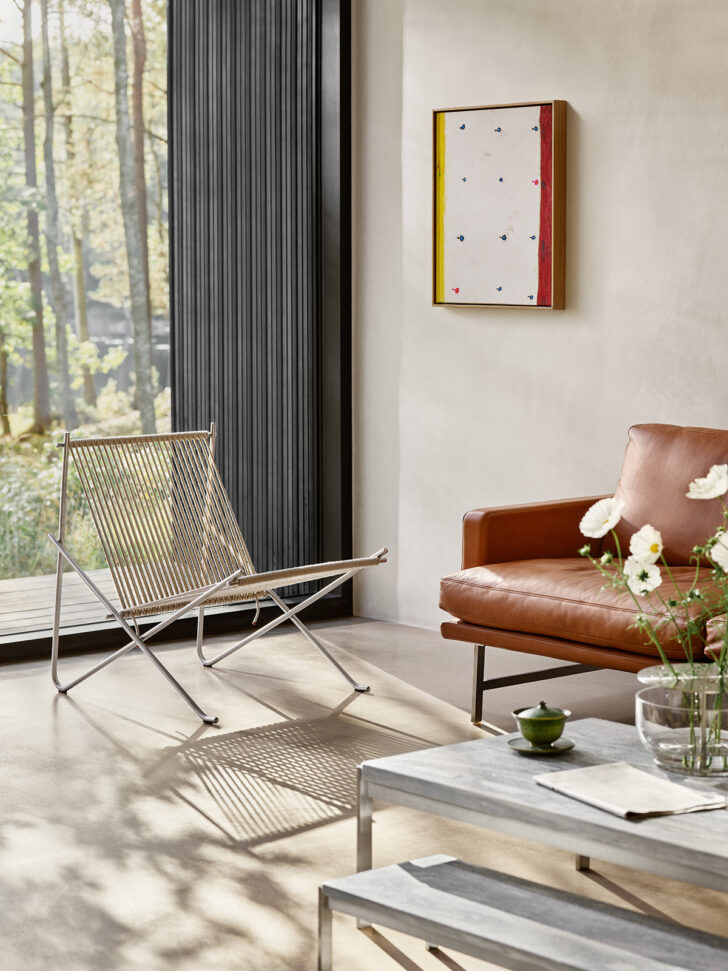 Danish designer Poul Kjaerholm is responsible for some of the most iconic mid-century modern furniture, including the PK4 chair newly released by Fritz Hansen. From 1952, the PK4 is one of Kjaerholm's earliest designs after graduating from the Danish School of Arts and Crafts. It features seven tubular steel pieces welded into one frame, and the halyard (rope used for raising sails) seat and back gives it a slightly nautical vibe. Fritz Hansen is now also offering an optional cushion to enhance comfort and finishes of satin-brushed stainless steel or black powder-coated steel.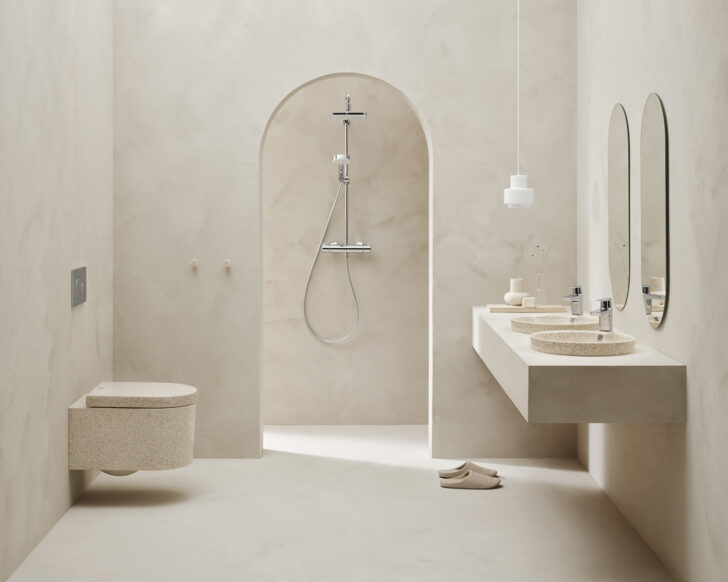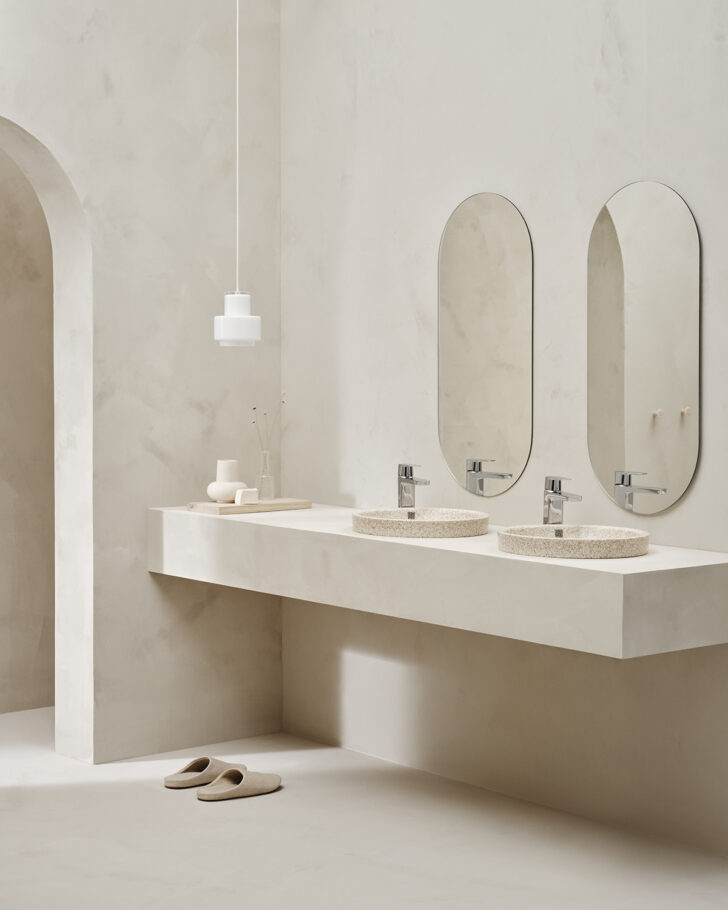 Beginning with an idea for sustainably-minded wooden tiles for the bathroom, Finnish interior design brand Woodio produced an impact-resistant, 100 percent waterproof solid wood composite, to be used wherever you'd traditionally have ceramic materials or stone: wall tiles, sinks, tubs, and even a toilet — all without sacrificing a spa-like and calming atmosphere.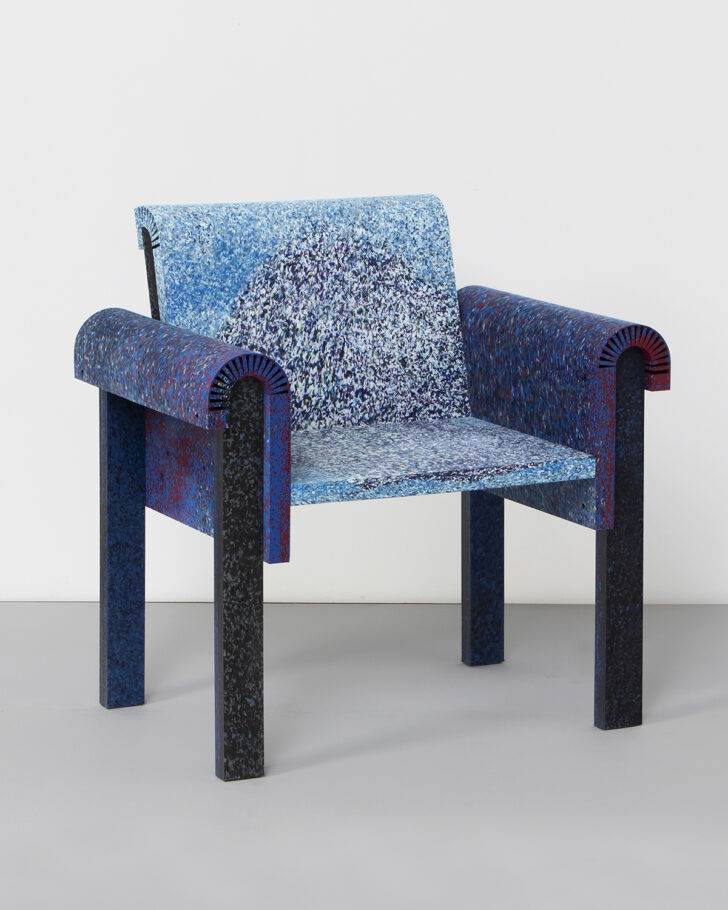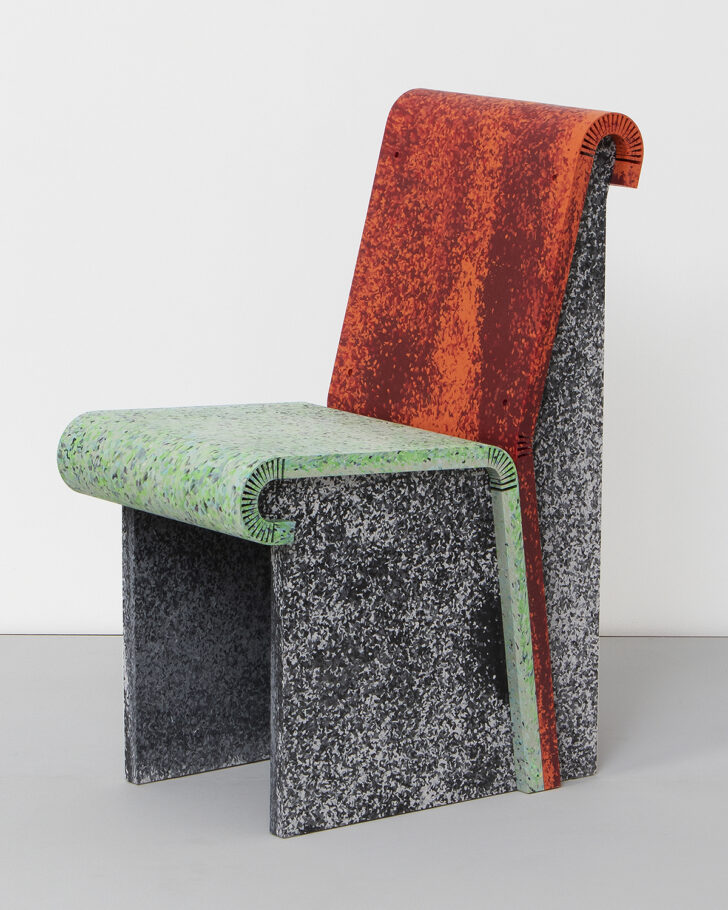 If only all plastic could be recycled into furniture like the bright, speckled Kerf Plastic chairs from Kuo Duo. The Seoul-based creative studio produced them for the RE;COLLECTIVE exhibition in Milan this month by Korean up-cycling brand Re;Code and curated by Jo Naga-saka and Schemata Architects. Kuo Duo's Hwachan Lee and Yoomin Maeng found the material to be similar to working with plywood and applied a woodworking technique, kerf bending, to shape the recycled plastic board without using glue, heat, or any chemical processes.
Interiors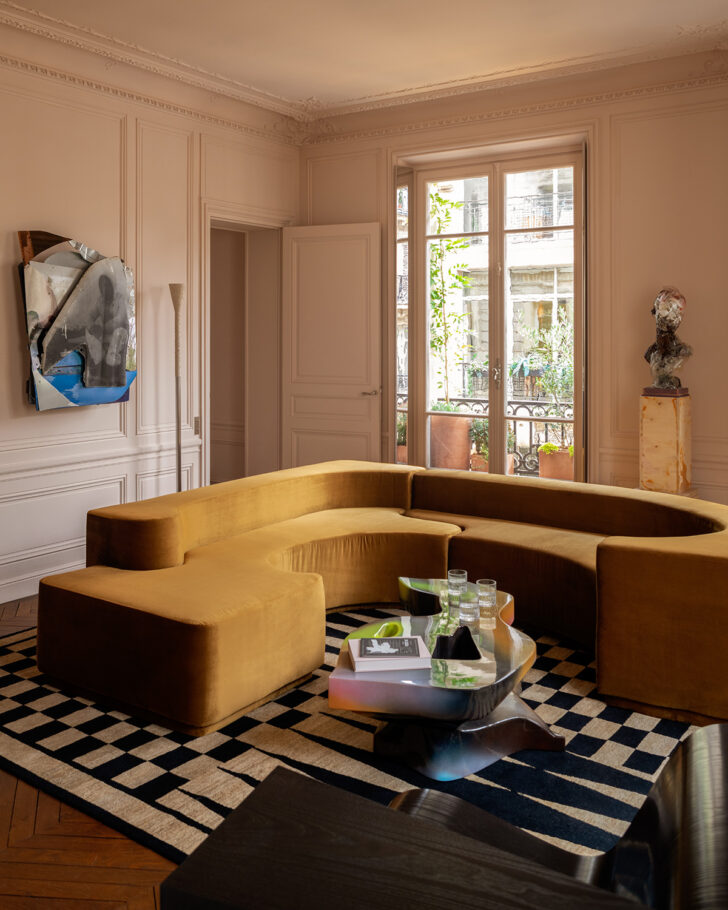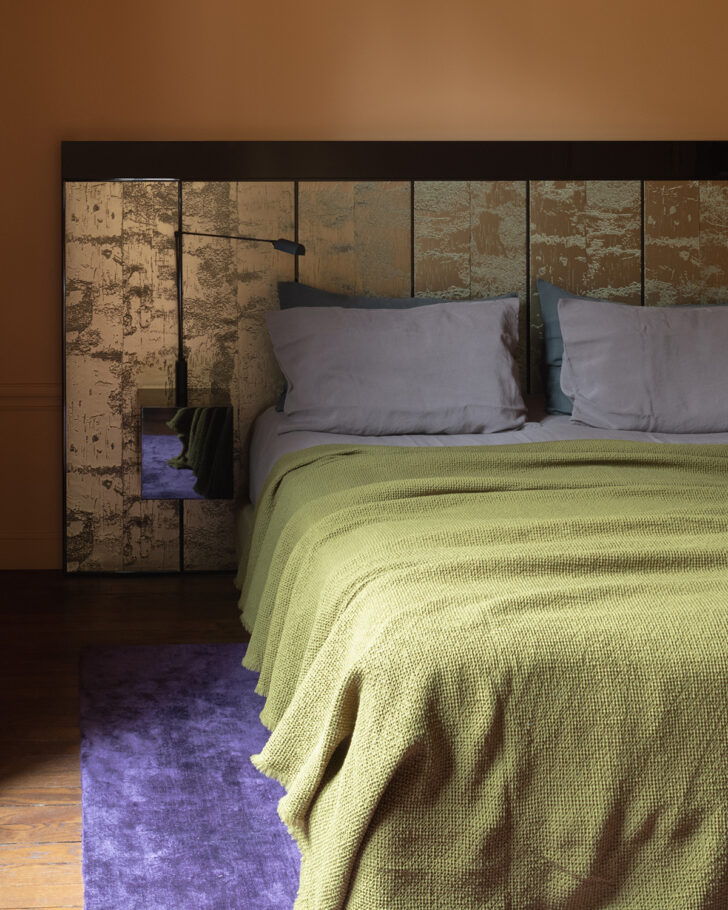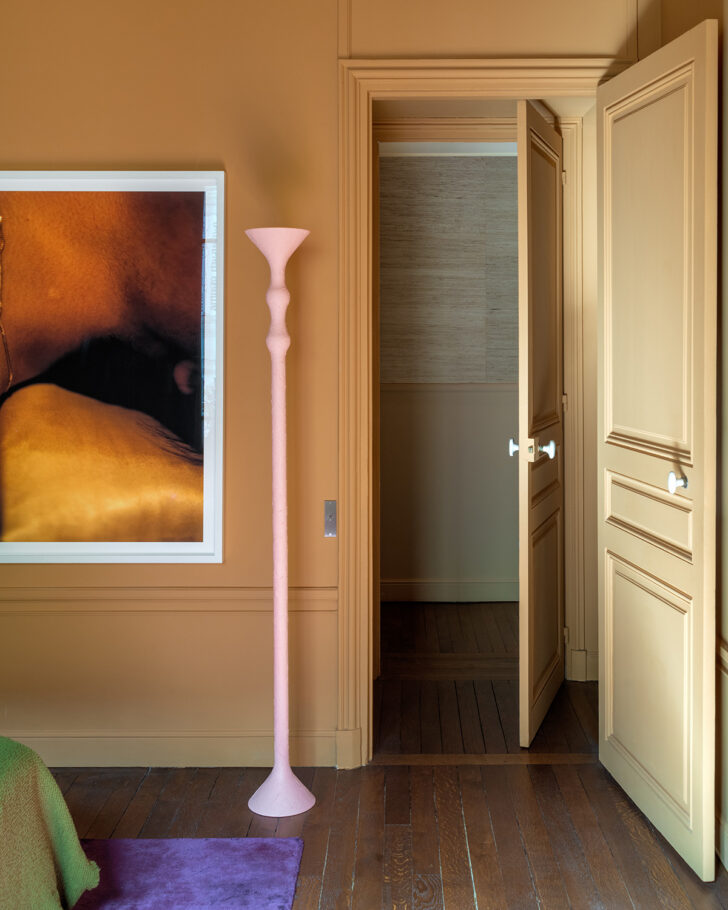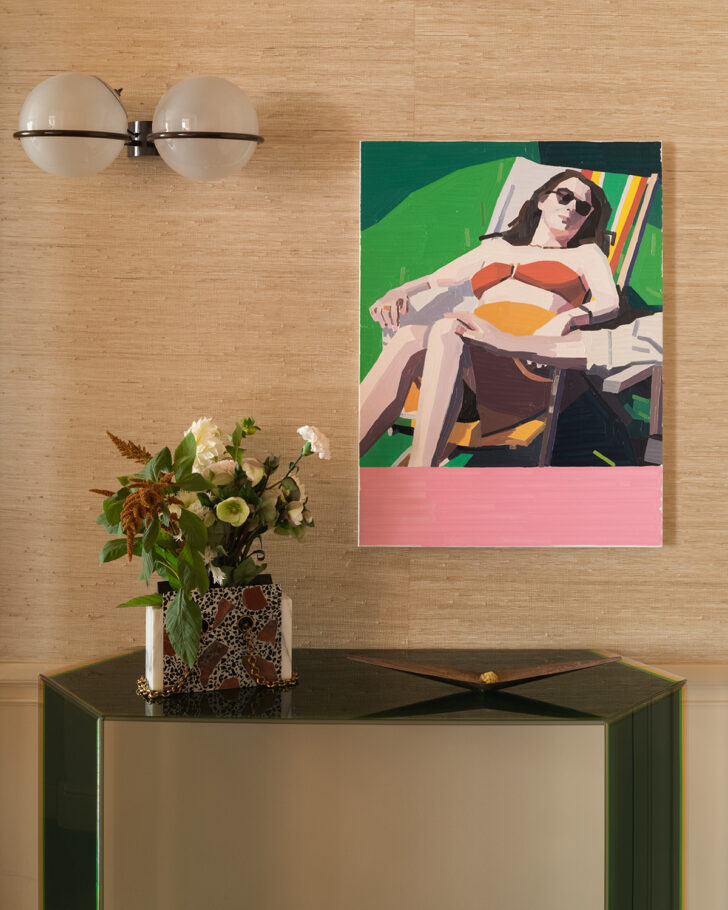 For this complete reno of a graciously proportioned apartment by the Canal Saint Martin, Paris-based interior designer Rodolphe Parente created an inviting but unobtrusive pinkish-beige backdrop for a space exquisitely appointed with a mix of pieces that range from classic finds to current obsessions: A Gio Ponti sculpture in the office, an Eileen Gray mirror in the bathroom, Gino Sarfatti lighting in the entryway above a Patricia Urquiola console. A pedestal table by Martin Szekely and a Bouroullec Brothers lamp accent the living room which is anchored by space-defining vintage sofa upholstered in a golden fabric from Schumacher. Parente's own lacquered yellow metal sculpture is suspended above the waxed stained ash dining table he designed, and his lacquered sofa and armchair compliment the Rodolphe Parente coffee table in the reading room.
Exhibitions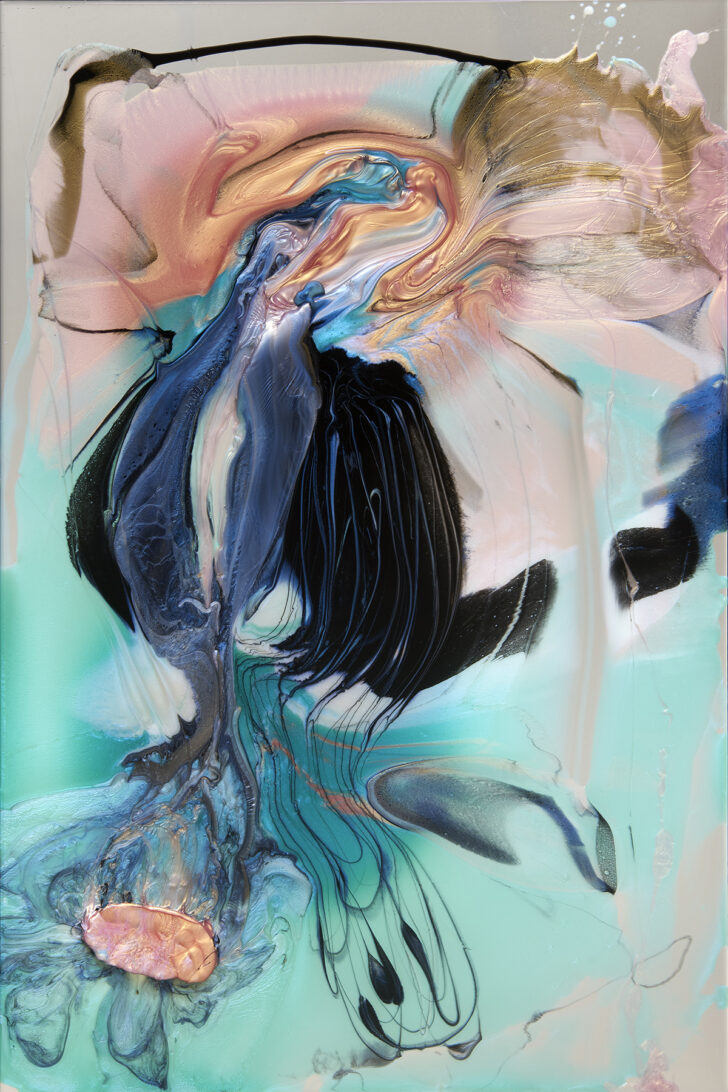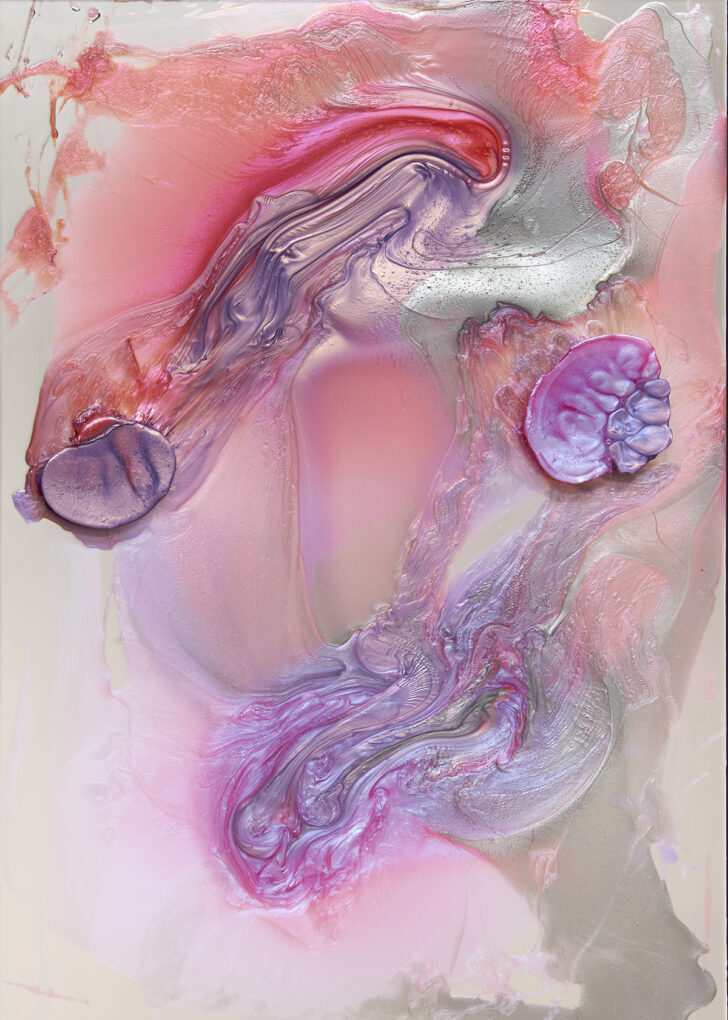 In these abstract paintings, by Australian artist Dale Frank, recently on display at Gruin gallery in L.A., it's the glossy, saturated color – sometimes churning, sometimes swirling – that completely draws you in. An added bonus is titles of these pieces, often involving references to underwear, that read like very short stories: Simon, 55 yo, is taking Ben, 29 yo, to Court to claim his expenses back after using his car accident injury payout as a deposit on a small house in Lime Street Inglewood for them to live in claiming Ben's body language and overly flirty behaviour on their afternoon together at the Planet Fitness and later at Nays Nachos created the expectation that they were soul mates and would be lifelong partners.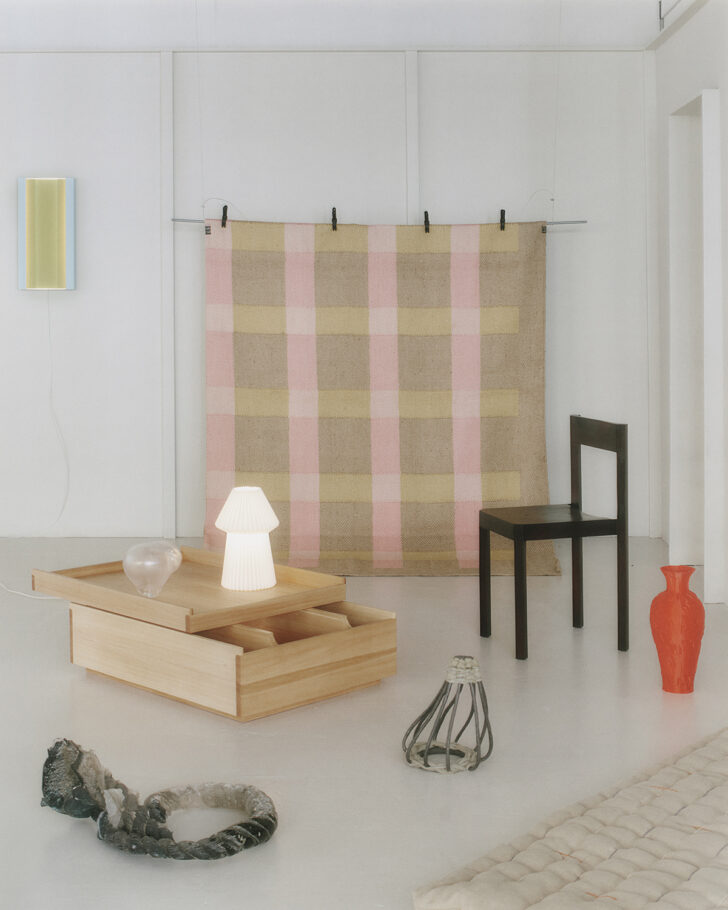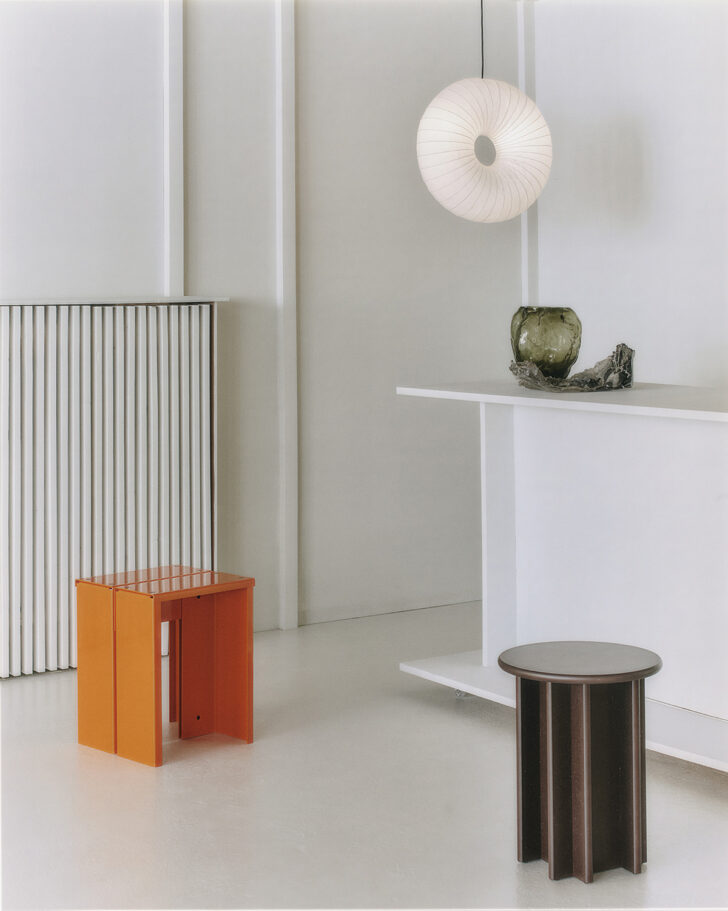 Young Danish Design for Ukraine, a recent exhibition and charity auction, gathered works by 40 up-and-coming designers at the Copenhagen showroom of Mattias Moellenbach. Furniture designer Lærke Ryom – one of the four founders of the experimental design platform Ukurant – came up with the idea and curated the show. Proceeds from the auction, operated online by Lauritz.com, went to the Red Cross to aid the civilian victims of the war in Ukraine.
There's a certain 90s aesthetic that nods to the 60s, and to reference it now places you in a kind of nostalgia spiral — which isn't at all a bad thing. Take the T4 series from molded furniture producer Uma's collaboration London-based interior architecture studio Holloway Li. The candy-colored fiberglass furniture collection draws on the visual language of the 90s — TV talk show couches, Britpop, the house style of the UK's "Big Brother." Launched at last year's London Design Festival, the T4 single seater is available exclusively in the US at New York's Coming Soon.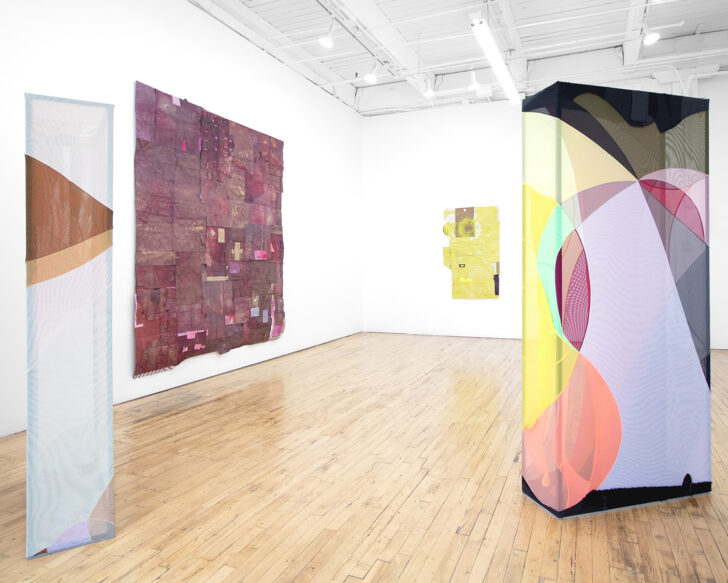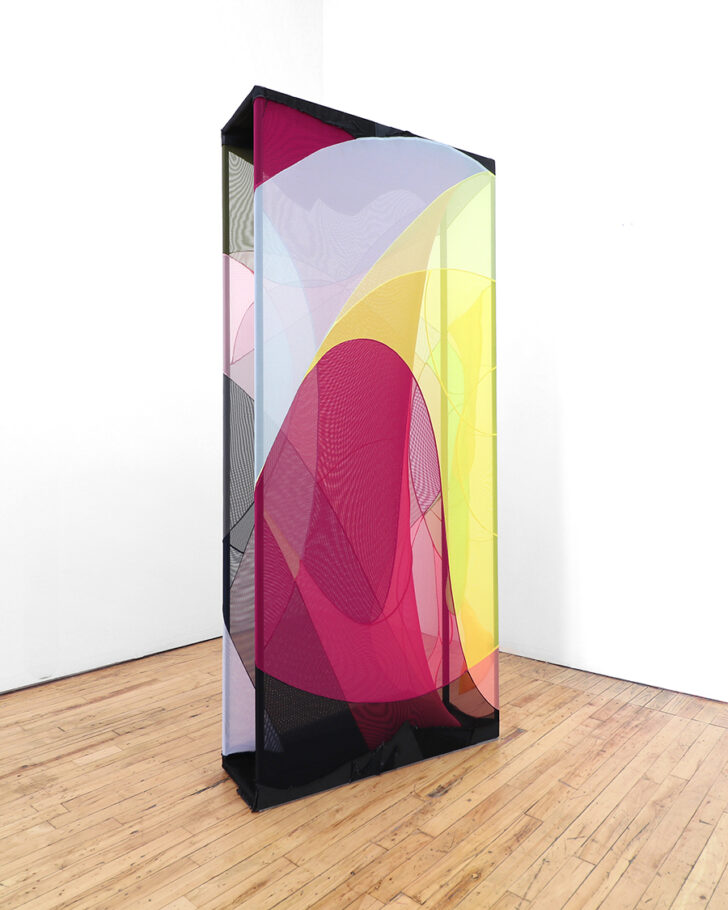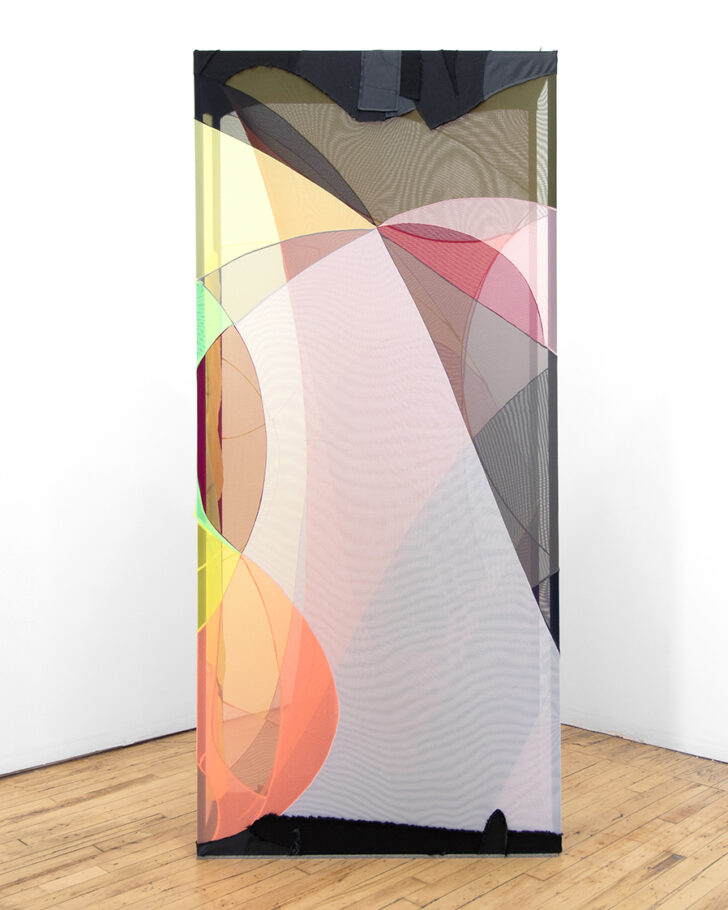 The new Everso show at Devening Projects in Chicago sets the stage for gorgeous, sensory encounters with color, featuring sculptural work from Chicago-based artist Katrin Schnabl and paintings and collages by Nashville-based Jodi Hays. Schnabl combines fashion, performance, and installation (she's chair of the fashion department at SAIC) and her pieces here are like sheaths that evoke the membrane between our inner worlds and outer presentations — getting at the dual function of garments, how they can be both provocative and protective. Hays' literal overlays of material — corrugated cardboard sprayed with paint or fabric stitched and saturated by dye — embody the emotional and intellectual layers that can be explored in her work. You can trace her personal ties to the traditions of quilting and mending in the American South or, more grandly but no less convincingly, the evolution of abstraction and the history of Modernism in painting. Up through May 15.