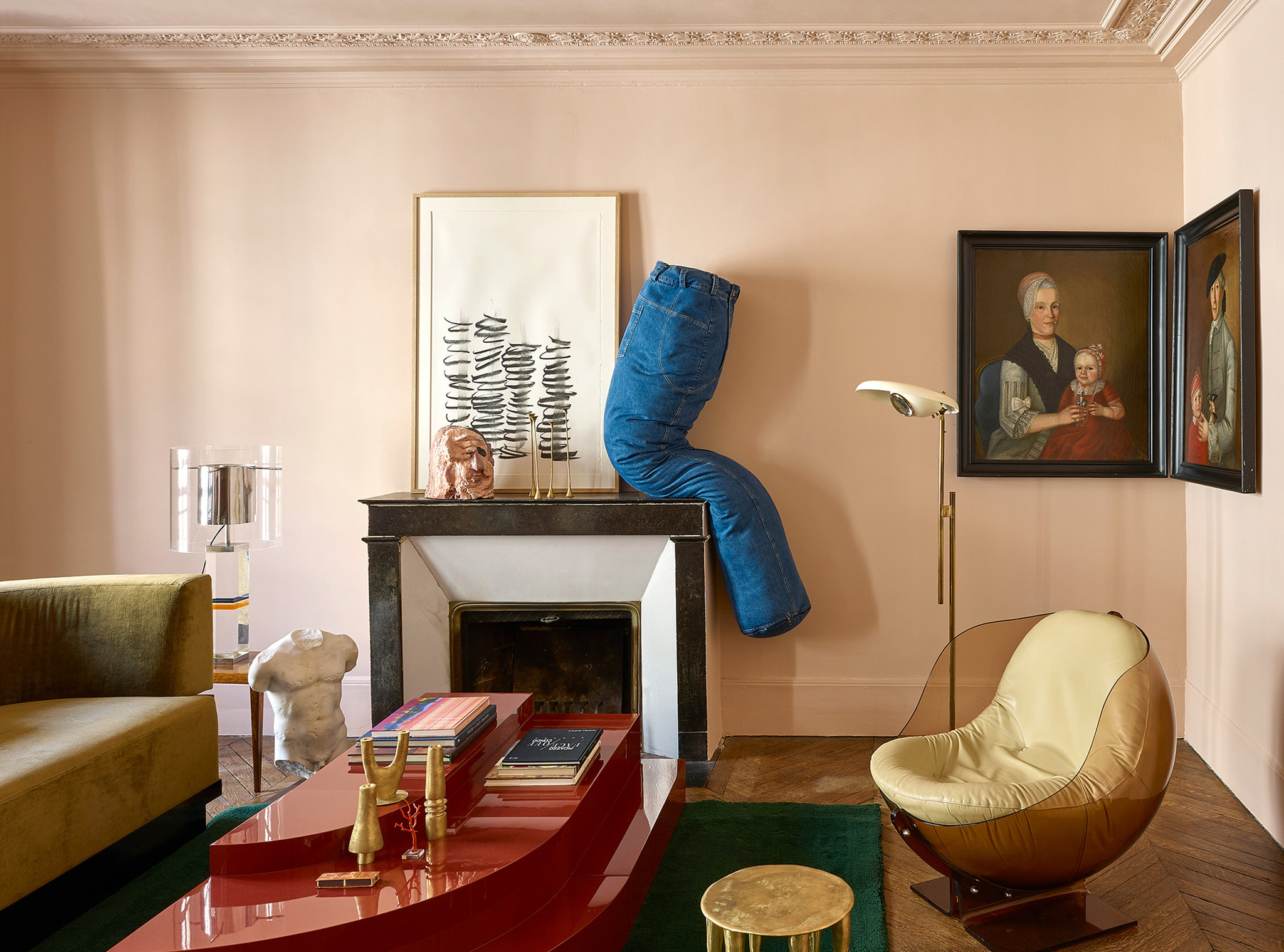 A weekly Saturday recap to share with you our favorite links, discoveries, exhibitions, and more from the past seven days. This week: a burgundy banquette comes with a matching deeply-hued dining table, a new Brooklyn-based ceramics studio run by a couturier (or close enough), and one more memorable find from Maison & Objet.
Interiors
Paris-based designer Rodolphe Parente (whose stark, geometric ashtrays we wrote about last year) proved himself to be, once again, an insatiable mix master in T Magazine this week (shown here and at the top of this post). Normally we wouldn't say "we love the disembodied denim-clad leg pillow sitting atop the mantle" but, hey, that's the power of DESIGN. Photographs by Philippe Garcia.
Over on The Design Fiels, Melbourne-based interior designer Therese Carrodus had this brilliantly tubular marble-topped dining table (and the banquette seating behind it) custom-made for her family home. Team burgundy: 1. Team millennial pink: 0. (This round, at least.)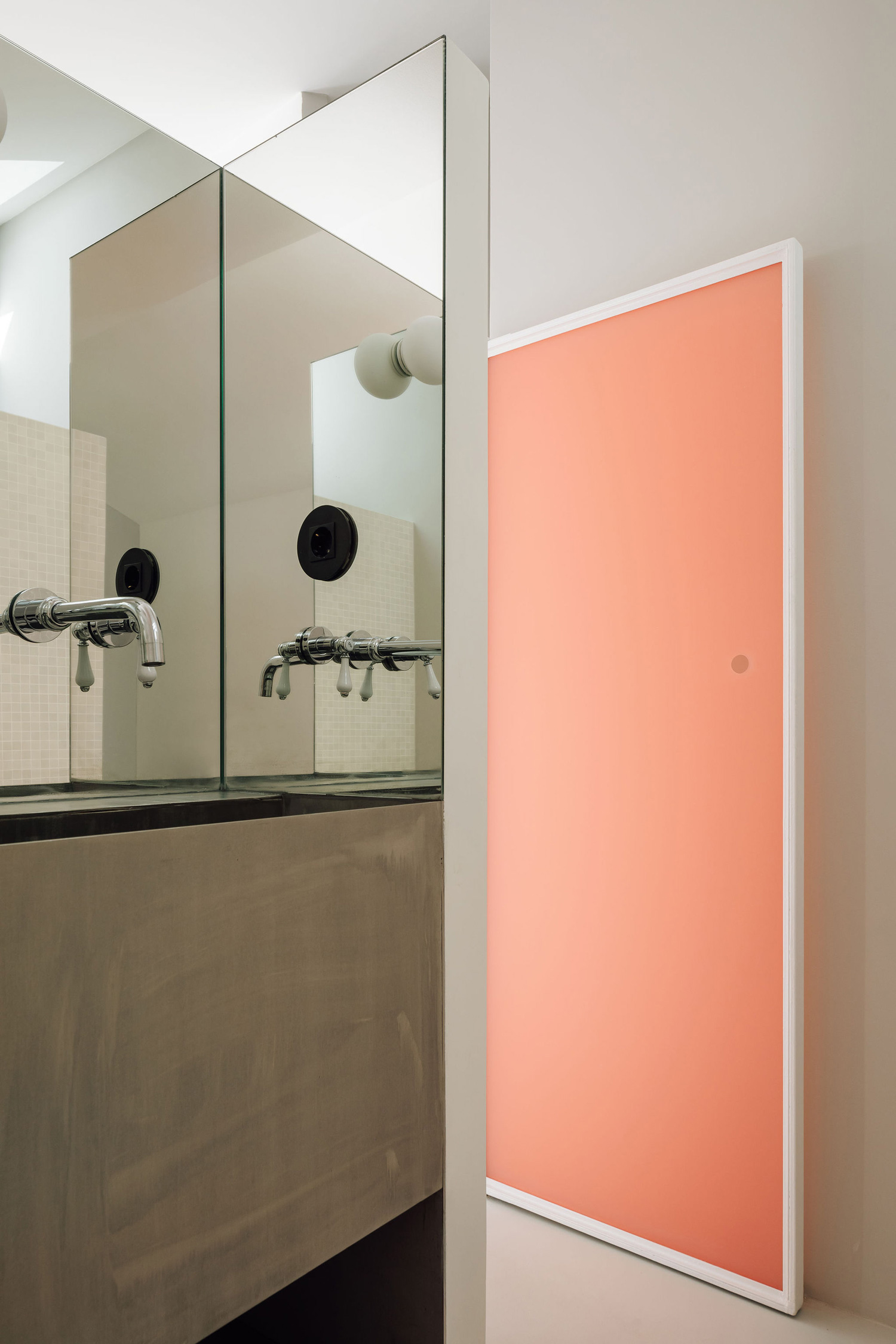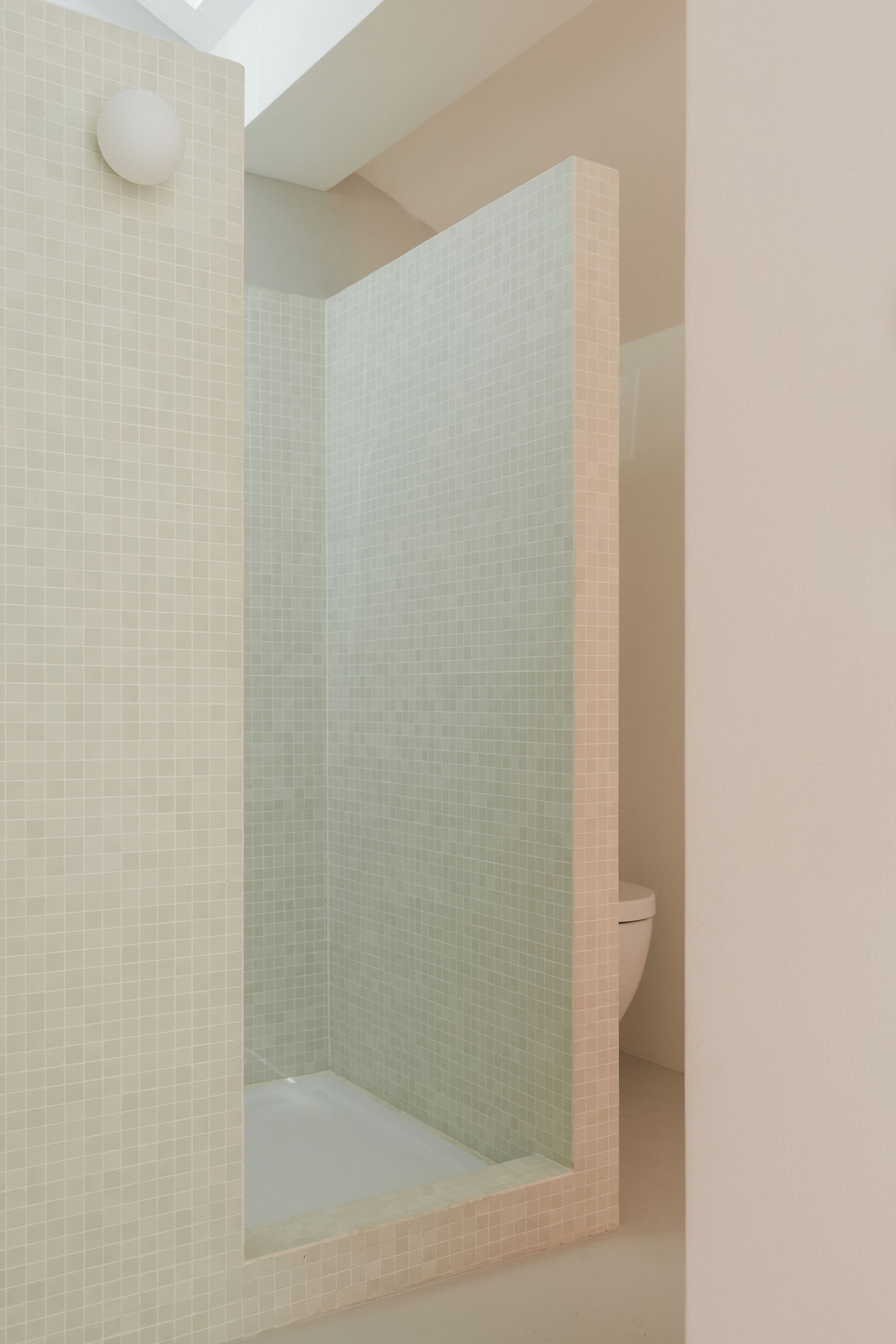 I'm very into this bathroom in Lisbon, Portugal, for the tiling and the clever use of space, but also because local architects DC.AD had the foresight to add a peach accent wall — not just as a pop of color, mind you, but for the warm light bouncing off of it throughout the day.
Shopping
I wish I'd come across Melbourne-based Baina while I was in Sydney this time last year. The brand's towels are super cute and organic, and it would've saved me a last minute dip into the nearest Billabong boutique. (That being said, the teal towel I picked up for a Bondi day trip did conveniently complement the rusty orange hue of the previous year's Sight Unseen Offsite tote—my go-to beach bag — so it wasn't a total bust.) Photographs by Greta van der Star.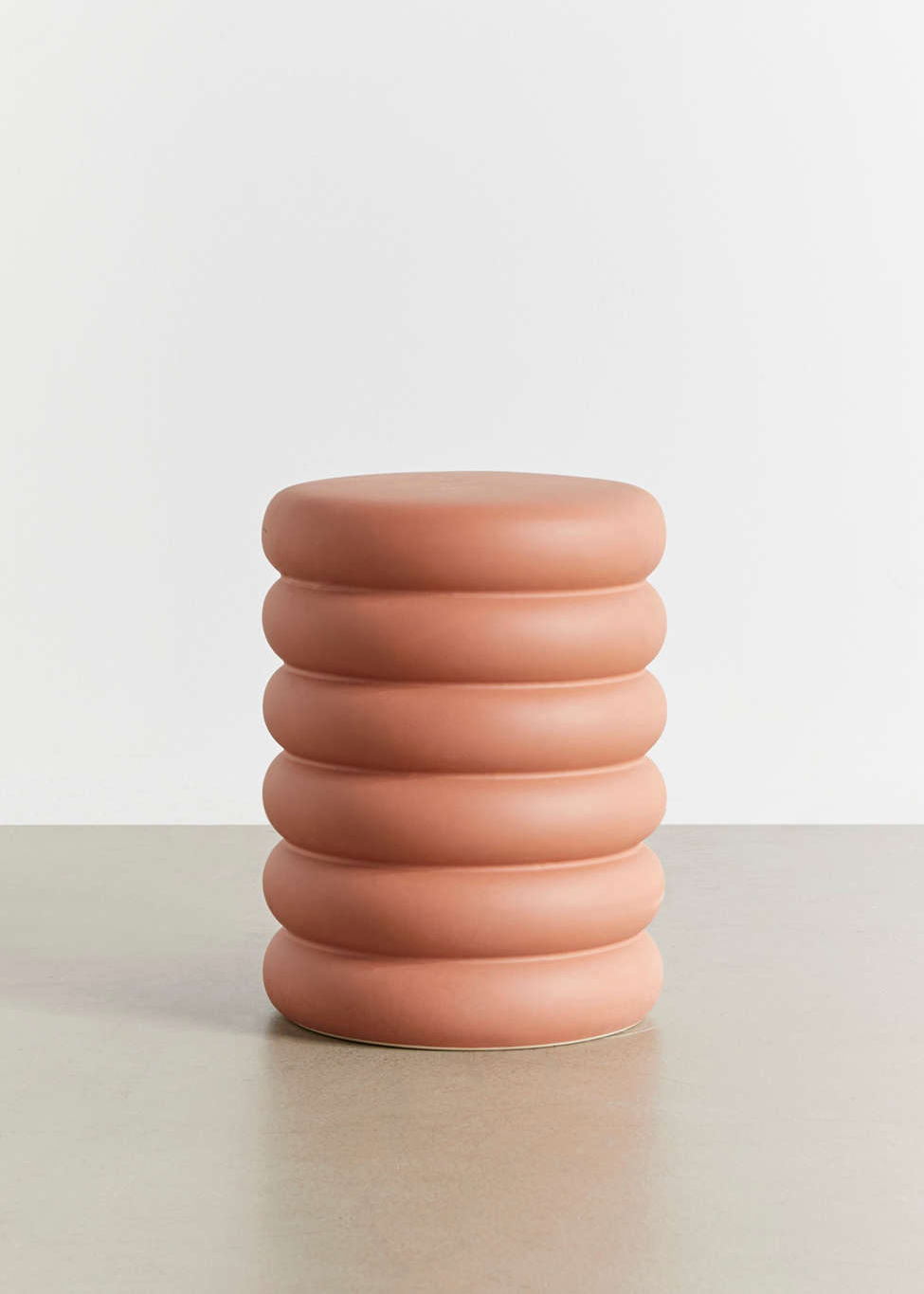 Very into this sweet little booger of a stool from Urban Outfitters. I always forget how good (or — should I be averse to taking a moral stance on a brand — how reliably on trend) they can be in a pinch. Will go great with the new planter you should be buying.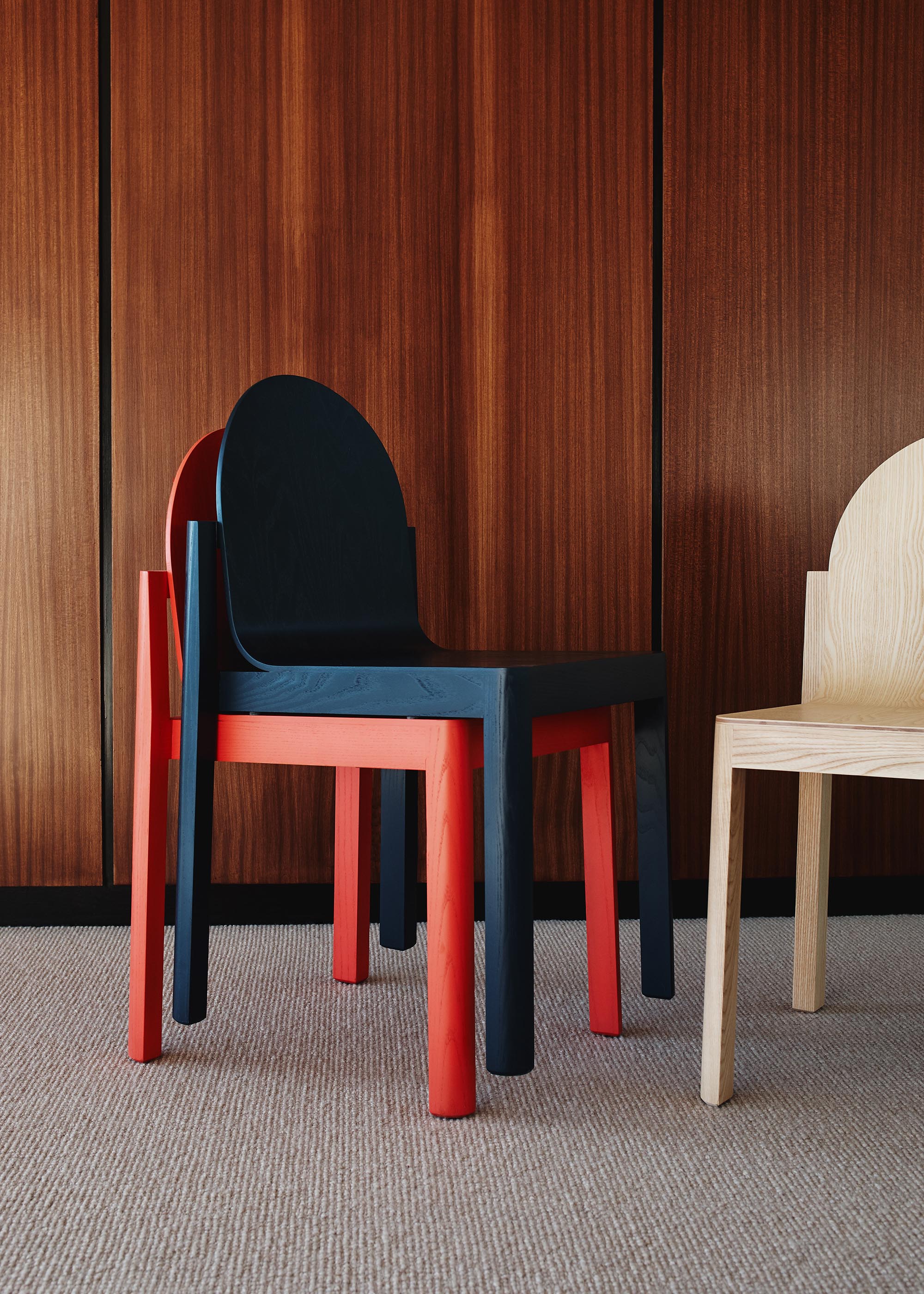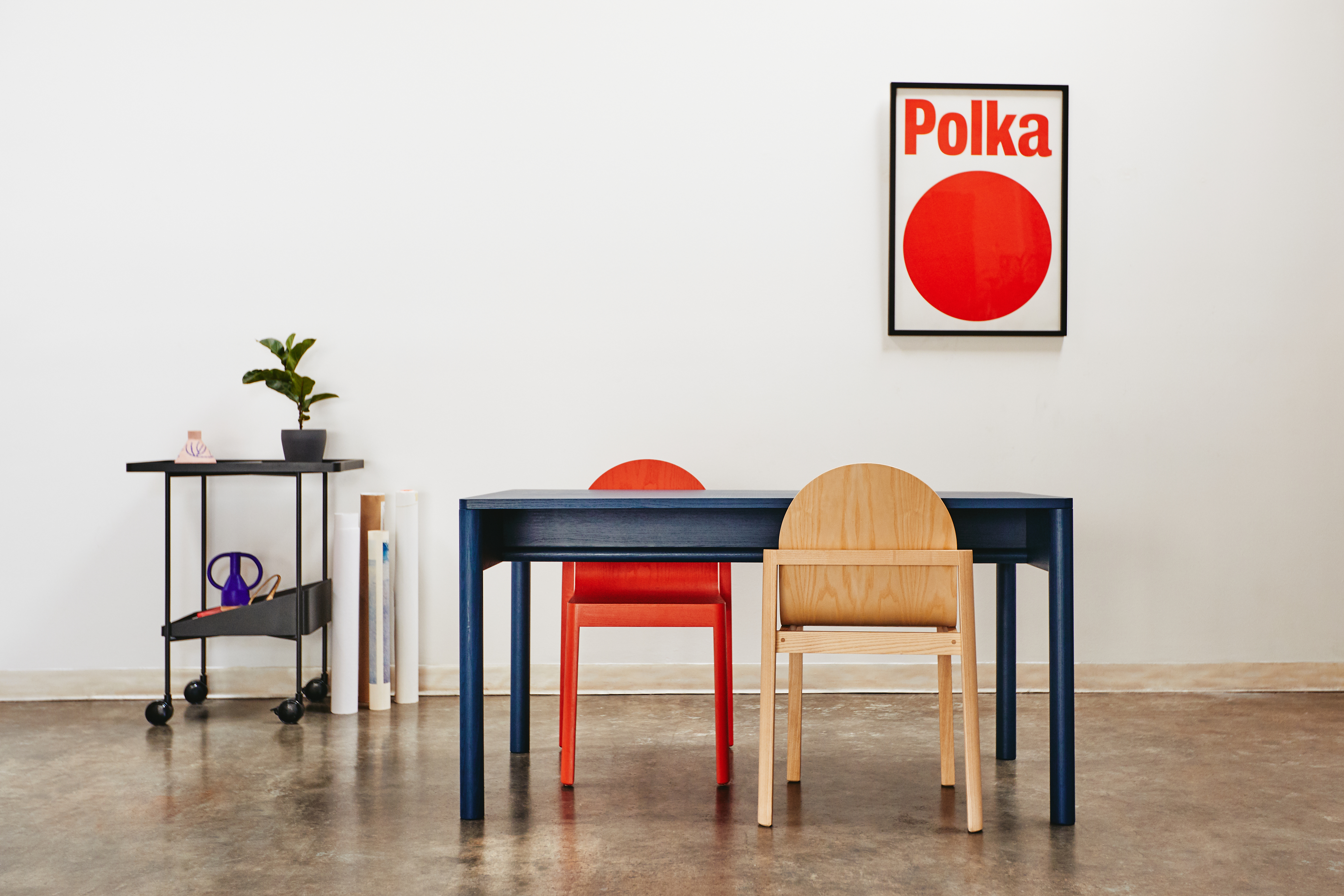 Dims released the new Cleo chair this week; designed by Norwegian Stine Aas (who collaborated with Brooklyn's own Souda for Offsite two years ago), Cleo is sleek, stackable, FSC-certified, and available in three colors.

Discoveries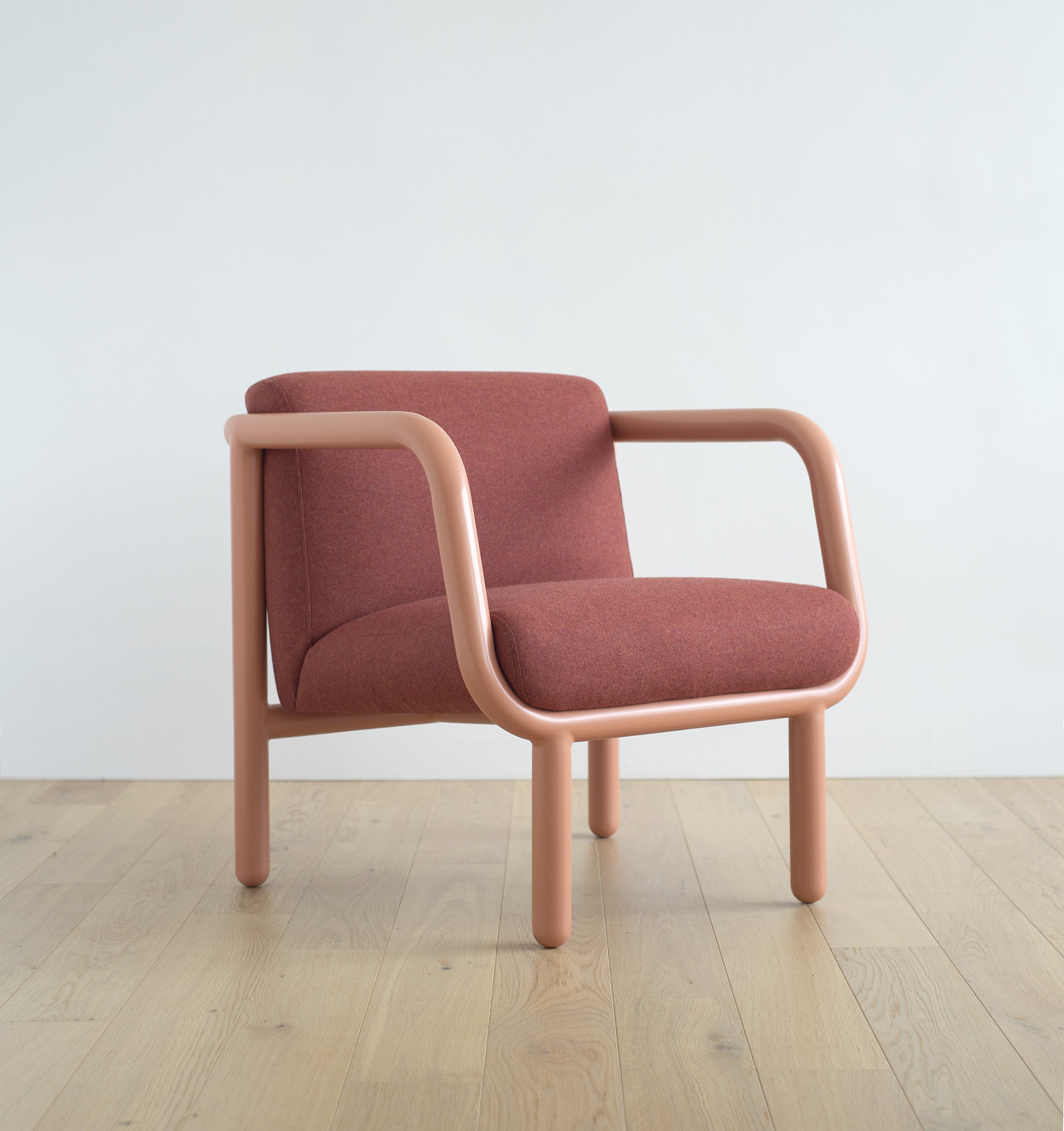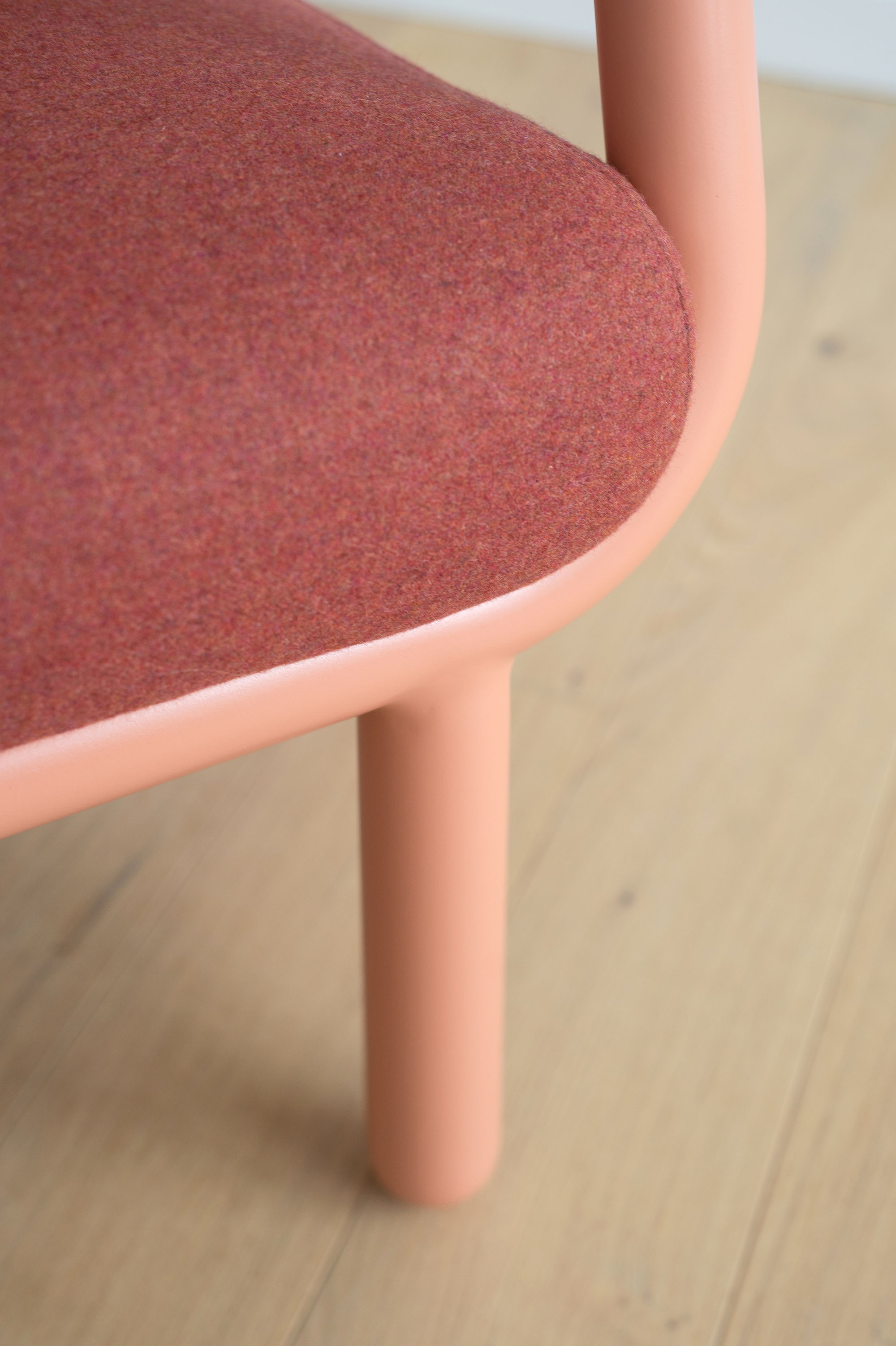 Nicole Marion's eponymous studio won an award for Best Prototype for the Percy Chair (above) at this year's IDS Toronto. With its squat silhouette, trendy powder-coated frame and two-tone pink palette, it's not hard to see why.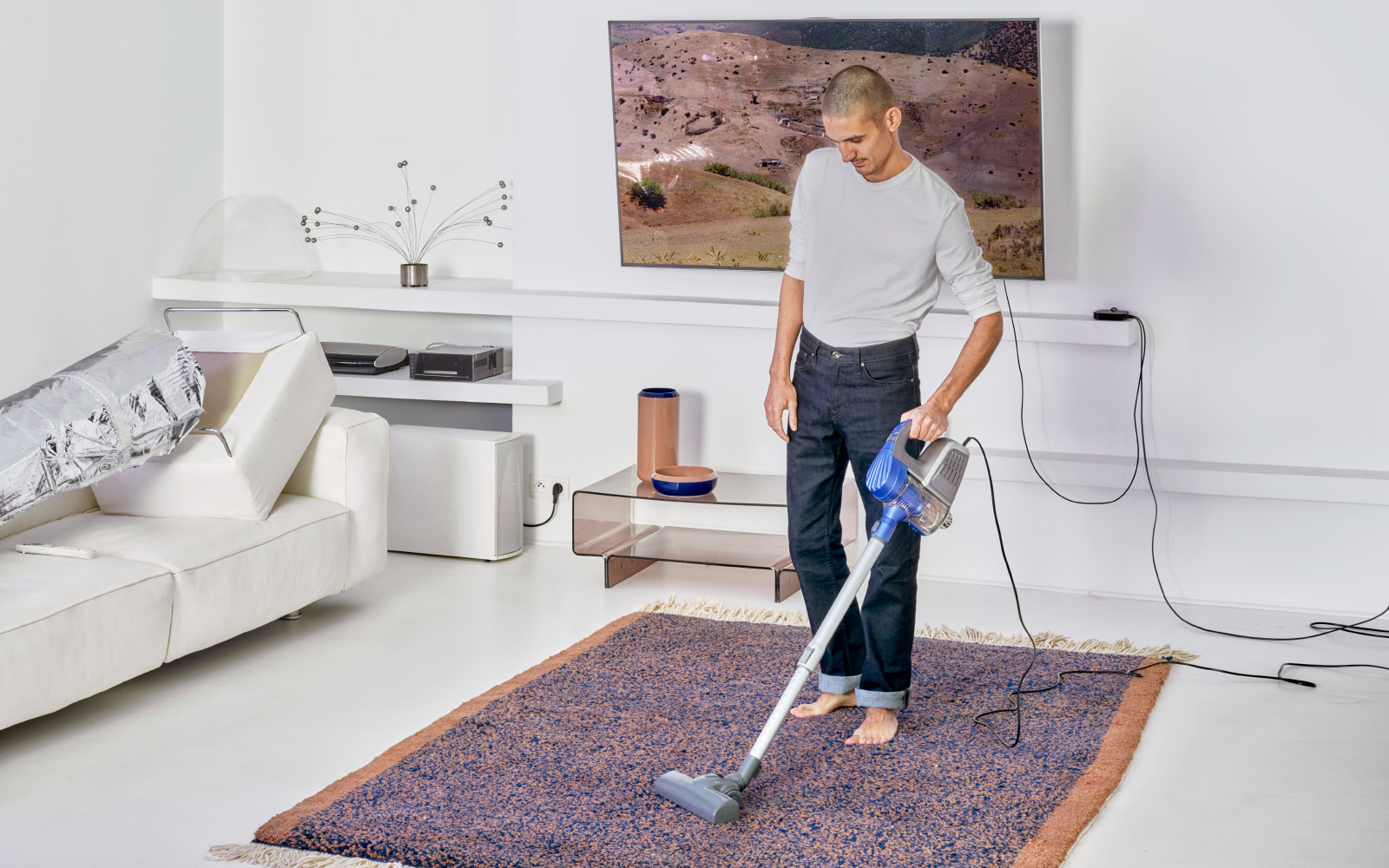 Newly-launched label Trame was another highlight at this year's Maison & Objet; their first collection of homewares, including soft goods and serveware, "explores new domestic landscapes across the Mediterranean" and is loosely inspired by an imagined historical account of the French court.
Exhibitions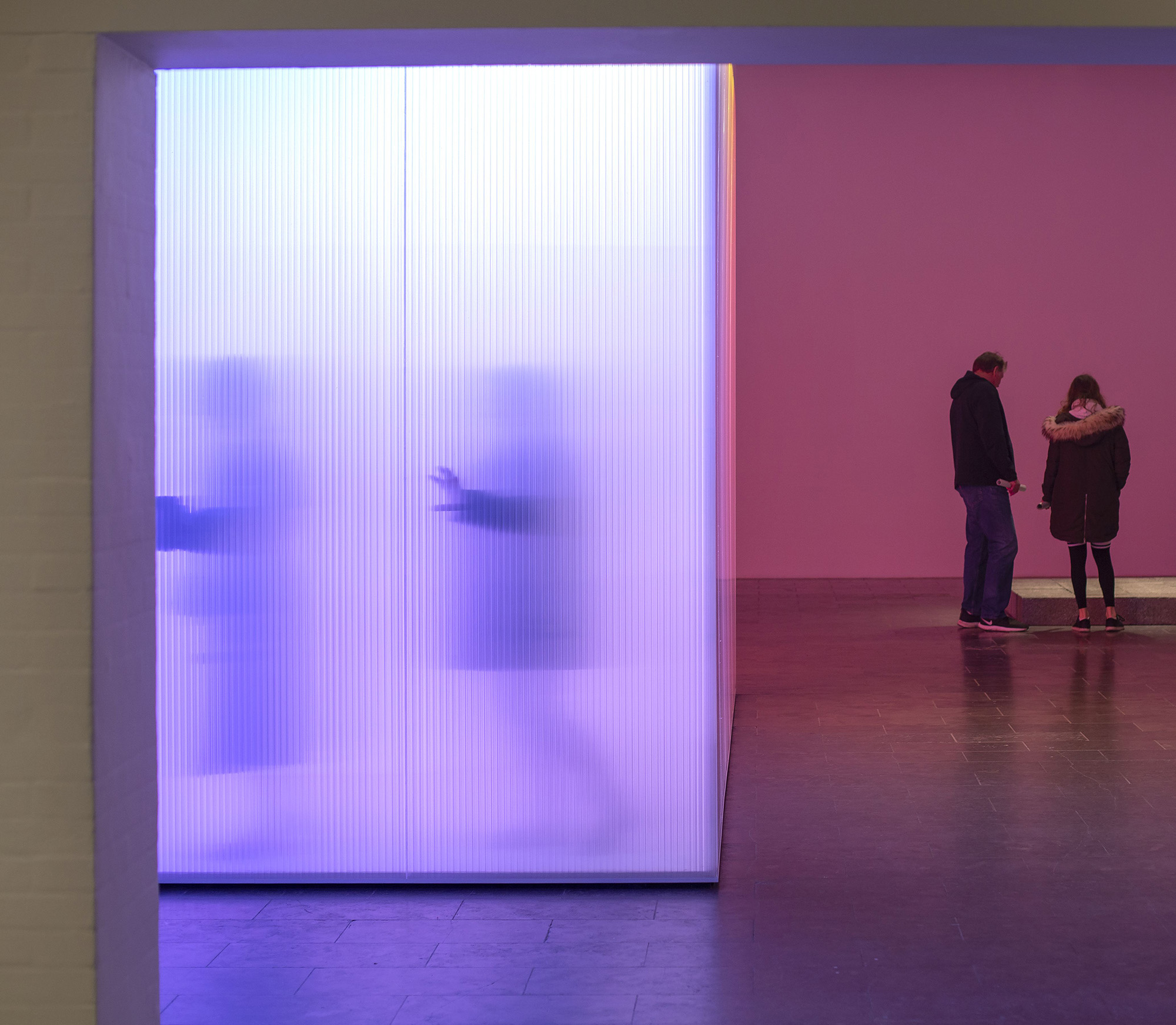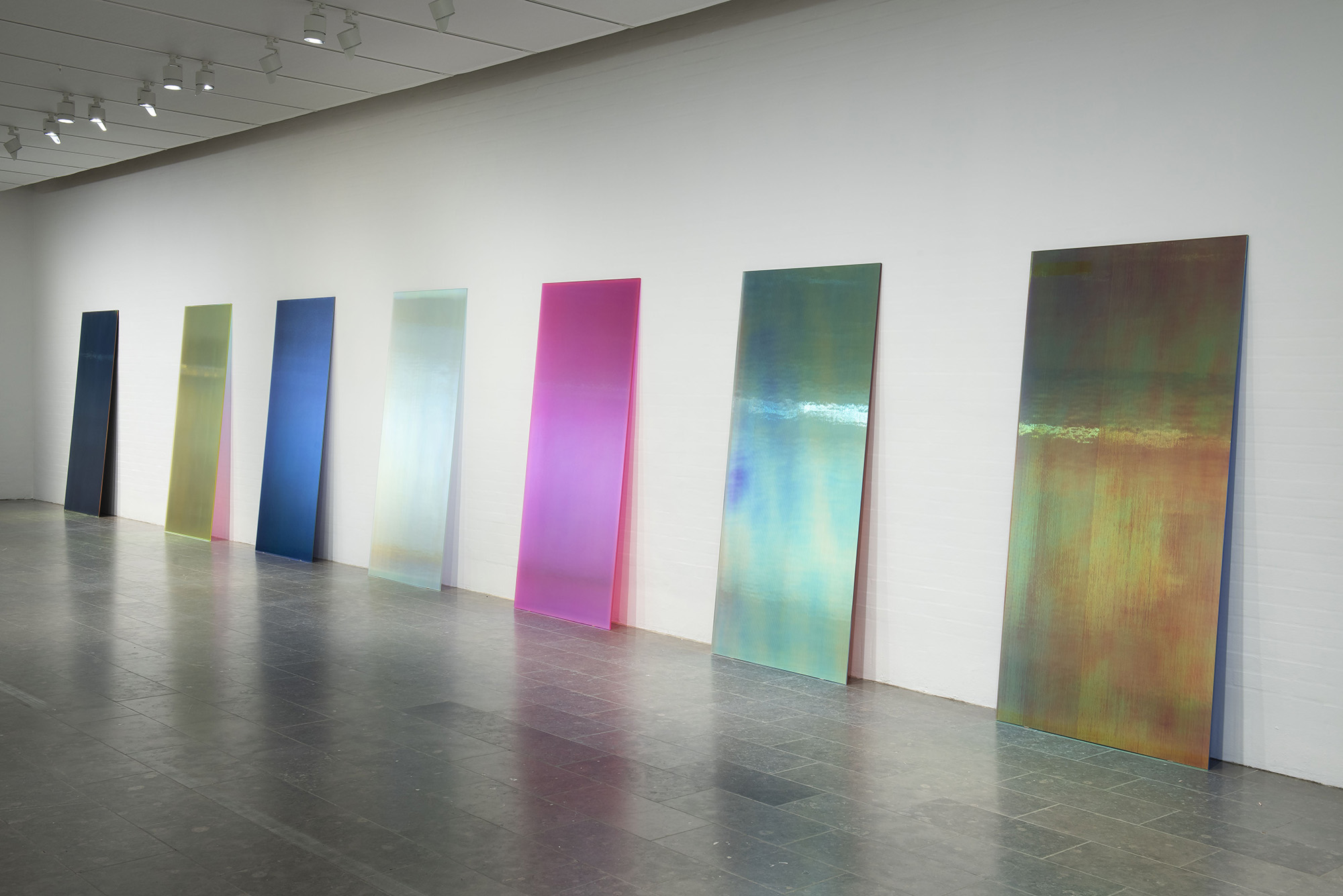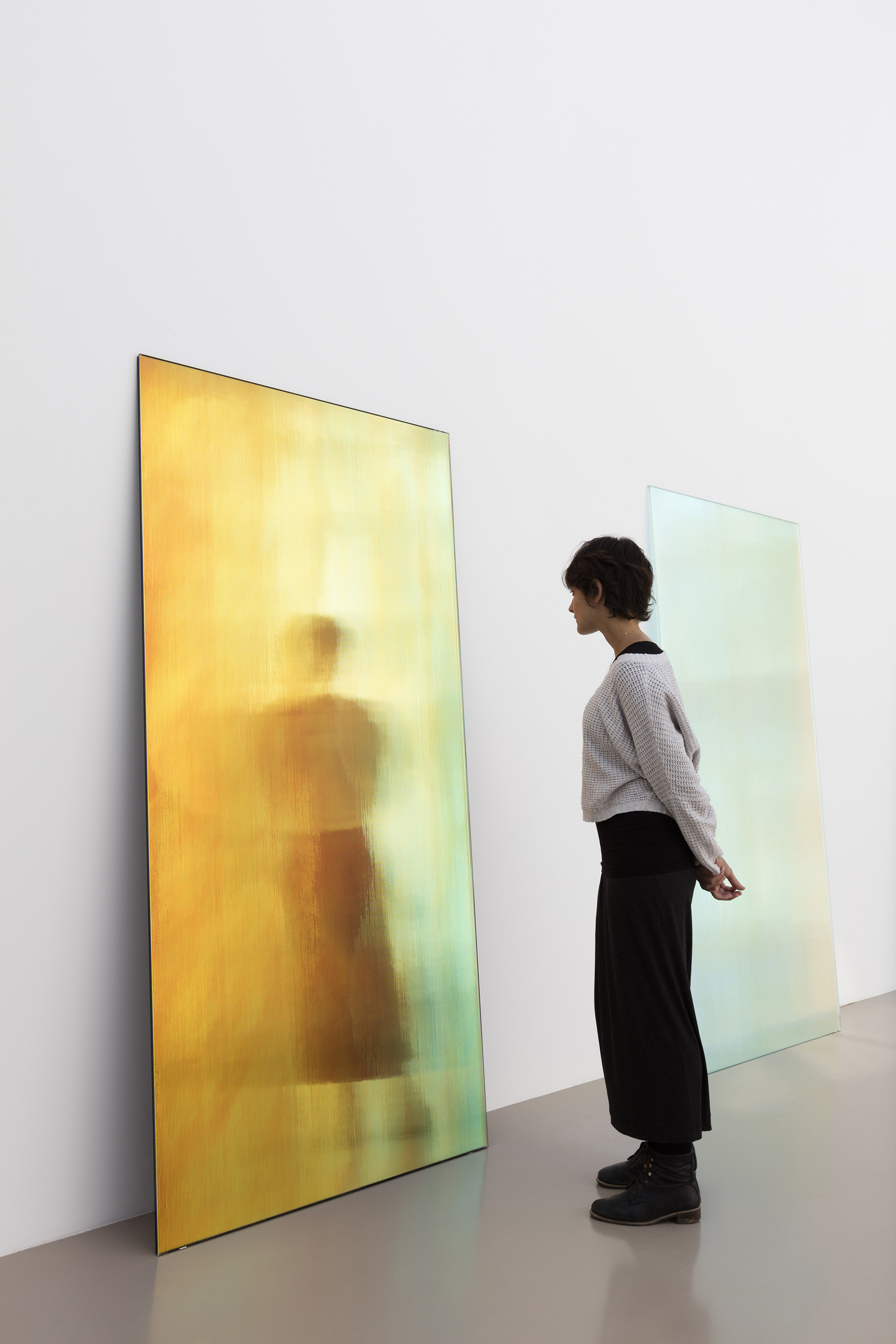 Belgian artist Ann Veronica Janssens' Hot Pink Turquoise, currently on view at Denmark's Louisiana Museum, is a show of "light effects, mists, color trails & reflective optical illusions." A retrospective of almost four decades of work, visitors can immerse themselves in Janssens' perception-altering multi-sensory experiences — presumably some of the last of their kind that are blessedly not also a brand activation.
Alma Allen's new exhibition at Kasmin Gallery showcases the artist flexing his resplendent imagination in bronze, wood and stone at scales only achievable with the employ of a custom-built robotic arm. (Injuries sustained early on in his career necessitated getting crafty, in the highest-tech way possible.) The pieces, situated as in a spartan sculpture garden, look at first glance like elegantly oversized Pokemon. I'd glibly suggest you catch them all, but you'd probably have to take the gallery, too — where else could you store such a collection? Where else would you want to?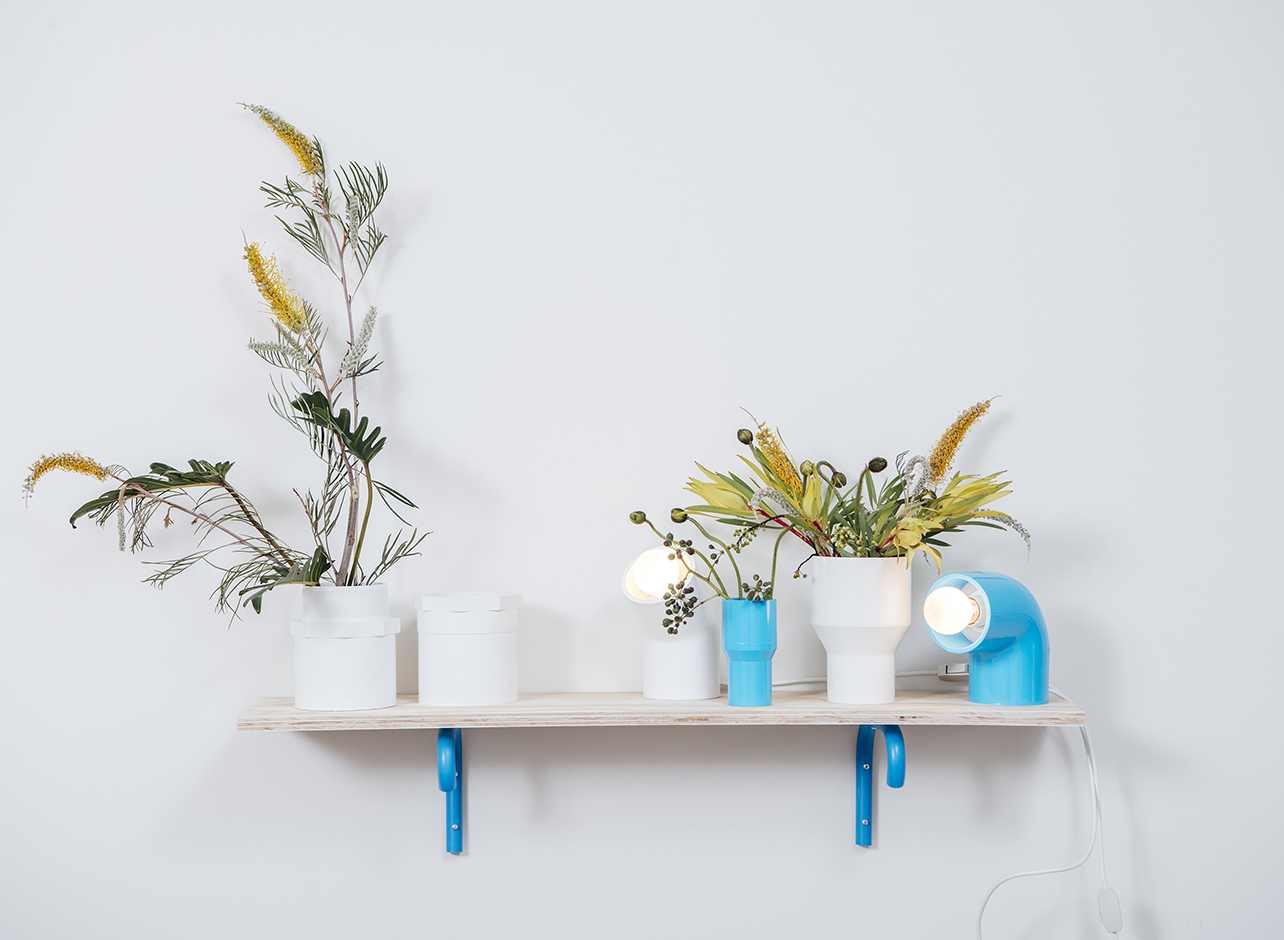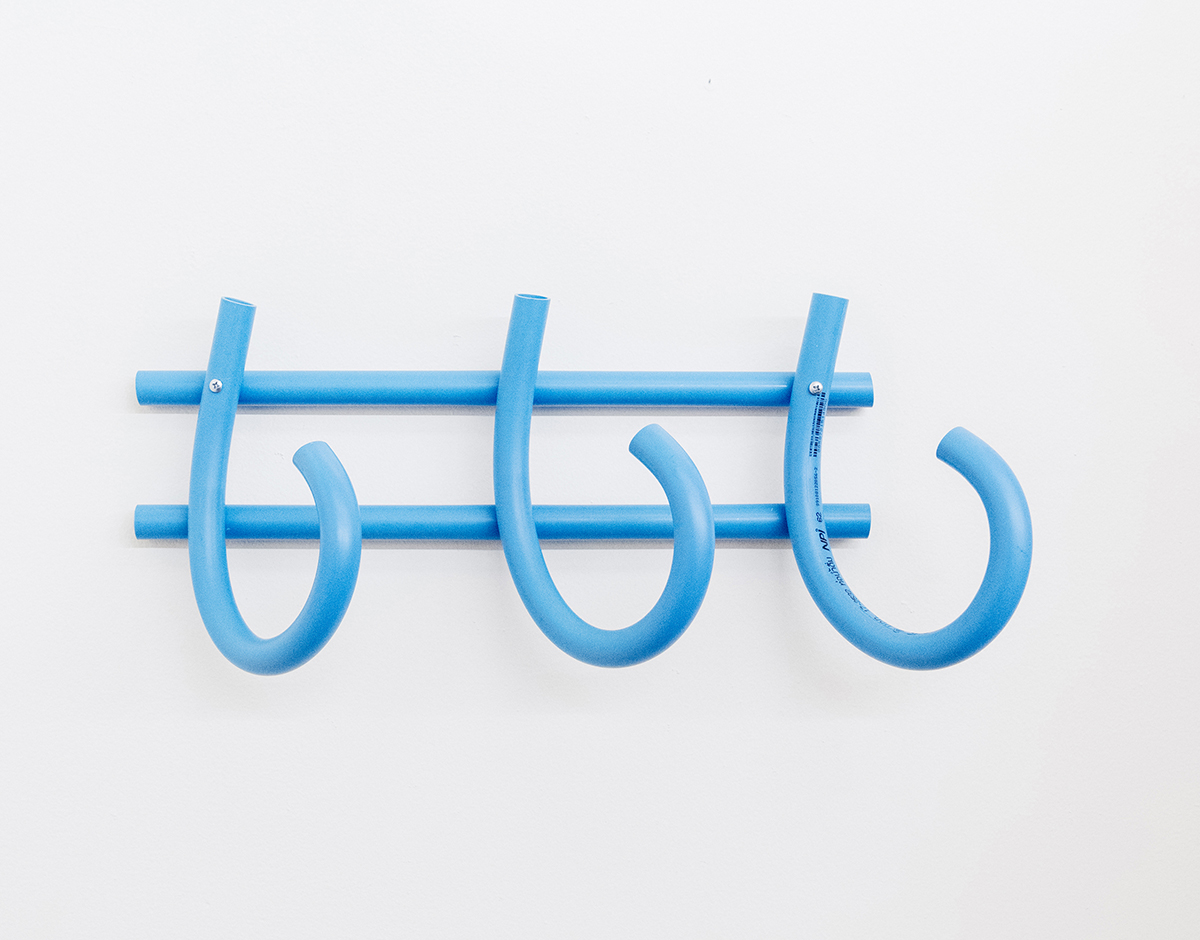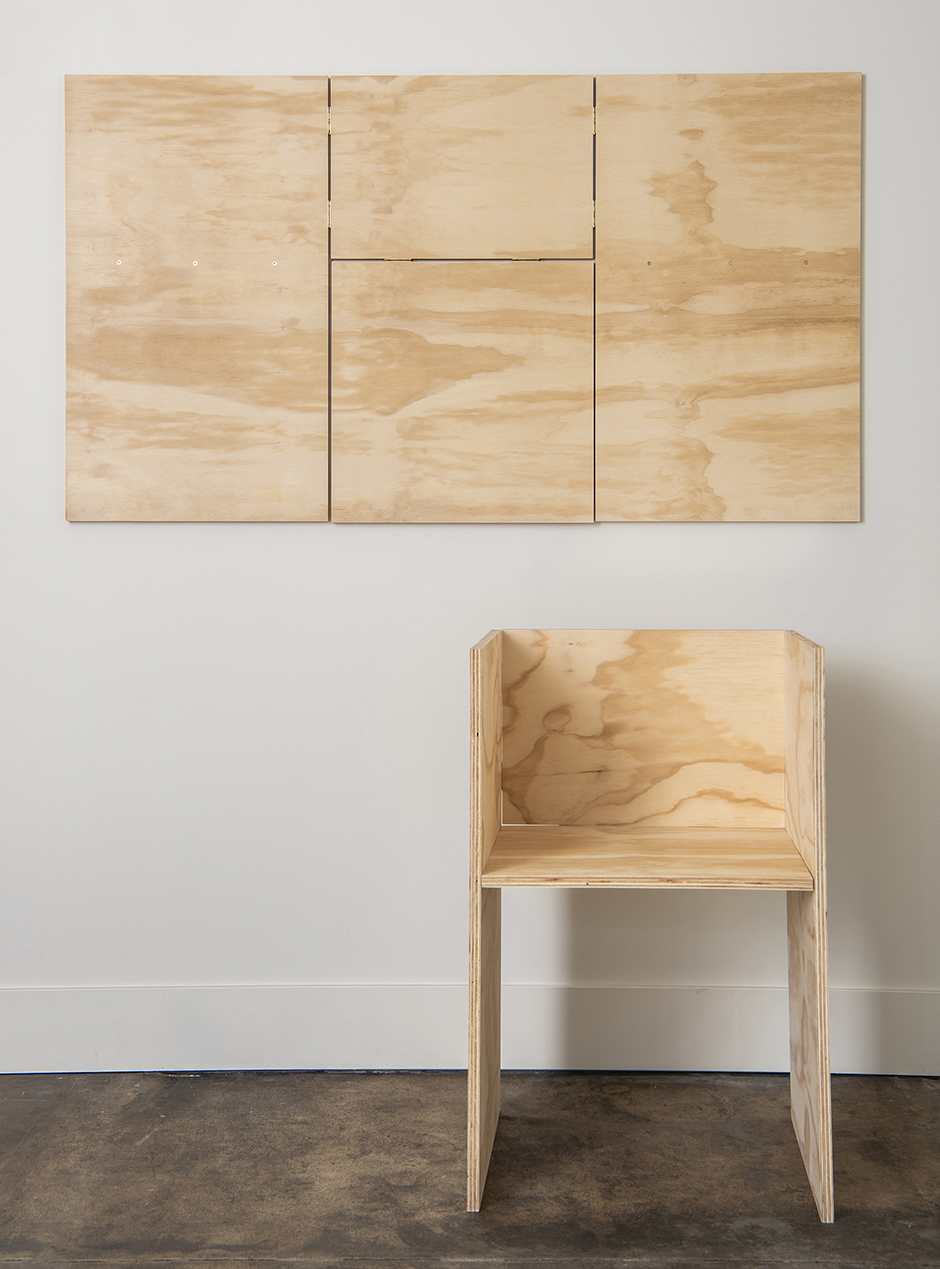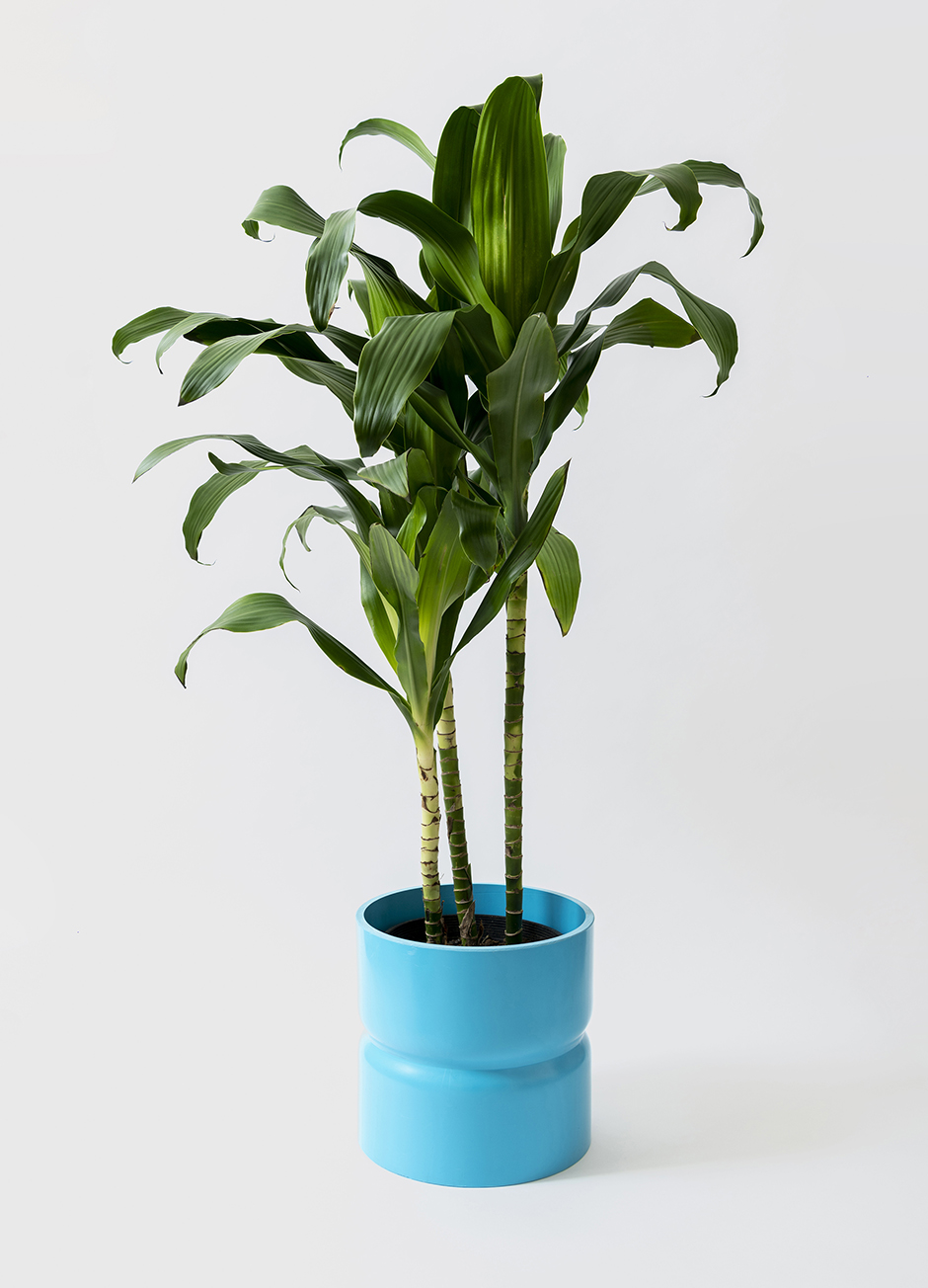 Love these blue PVC readymades by artist Elvire Bonduelle, on view at Marta in Los Angeles through March 1. The Bangkok-based French artist noticed a proliferation of the colored tubing when she first visited Thailand in 2018, and began experimenting making somewhat banal items for daily use, like planters and coat hooks. "I want art to be present in daily life," Bonduelle says. "That's why I make usual objects."