05.14.18
A Much-Anticipated Norwegian-American Design Collaboration, On View at Sight Unseen OFFSITE
Our fifth annual Sight Unseen OFFSITE opens this Thursday, both at our hub space at 201 Mulberry and at a dozen partner venues around downtown New York. Each day, we'll be showcasing a different designer or project from the show; these stories will also appear in a printed magazine available for free at any of our participating venues. 
Norway x New York, the annual exhibition in which we pair American designers with Norwegian ones, enters its third year at this week's OFFSITE. But the idea for the exhibition actually came about even earlier than that: On a trip to Norway in 2015, after meeting with a host of young Norwegian designers, we noticed that the emerging talents there lacked access to manufacturing — not unlike the circumstances here that led to a boom in American design nearly a decade ago. So we created a cross-cultural exchange in which the paired designers would spend six months working together long-distance on objects that employed an American workshop for fabrication and could be independently manufactured for future sales.
And then a funny thing happened along the way: Norwegian design took off. Young designers began banding together to exhibit at home and internationally, they started working more closely with local industries, and the entire design scene there became a force to watch. So with this year's installment of Norway x New York, the brief was less about an education in how to get things made and more about the true spirit of collaboration. The show, as it has been since the beginning, is supported by the Royal Norwegian Consulate in New York, who helped us recognize the talent of our Norwegian friends in the first place — before the rest of the world finally caught up. See this year's seven projects — and the mood boards that inspired them — below.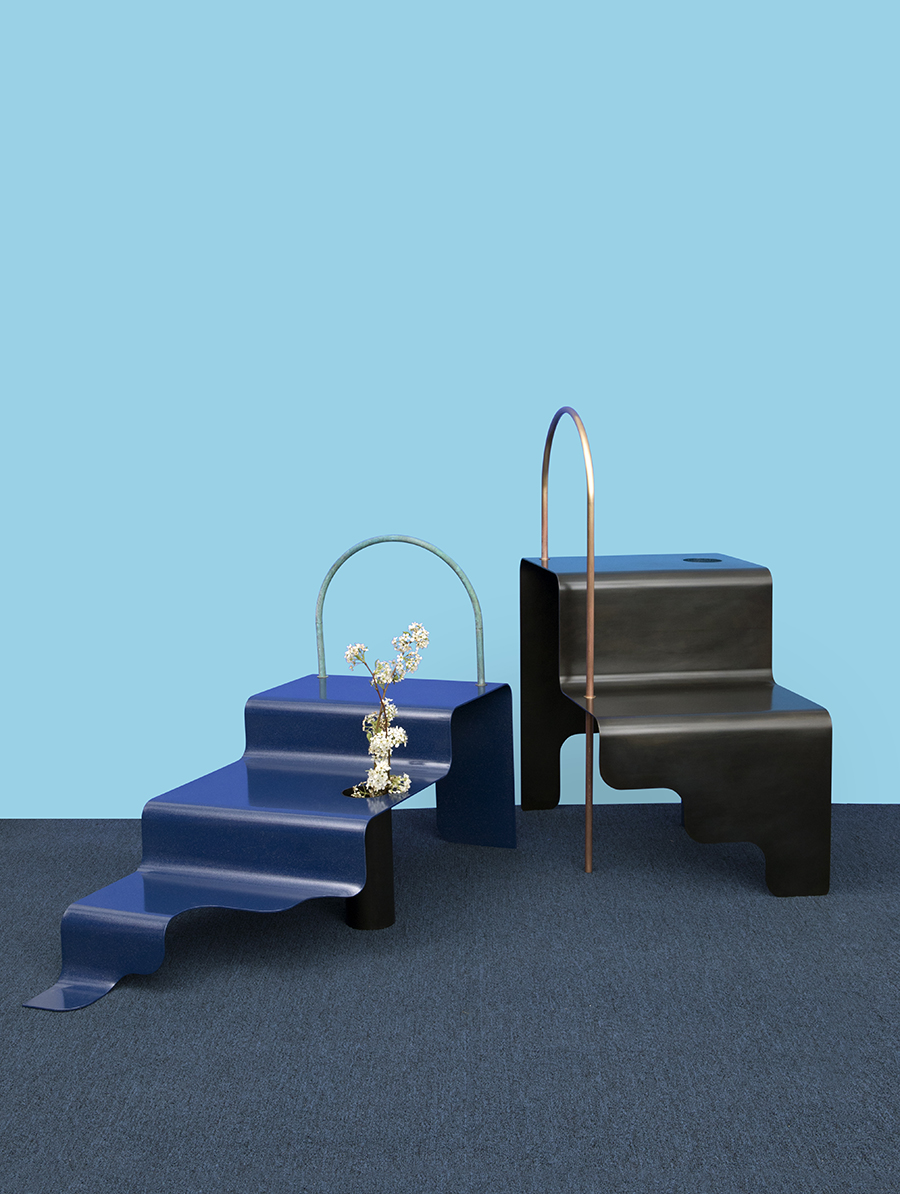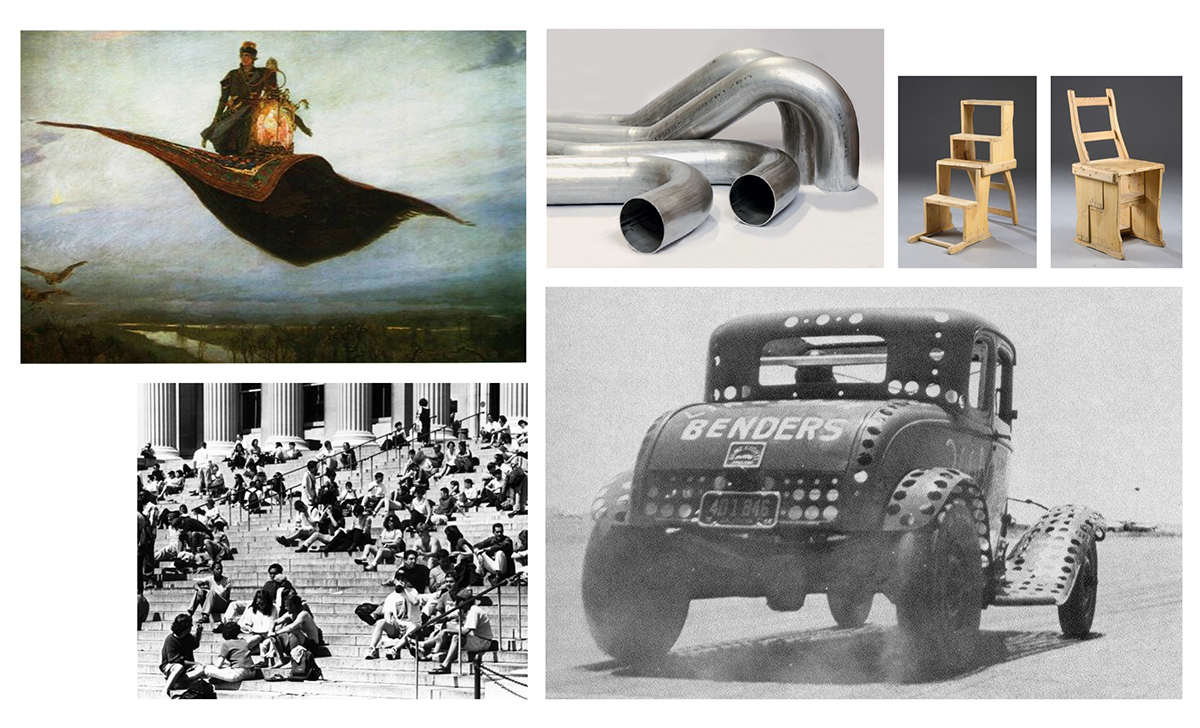 Strangely enough, before working together on this project, Kin & Company and Henrik Ødegaard had both previously sketched an object that leaned against a wall and provided seating as well as a stepped display. That discovery inspired their design for an ambiguous object that's simultaneously stair and chair. "People walk on stairs, put things on them, sit on them, read, sleep, and eat on them," say the designers. A chair, on the other hand, "is made for sitting, but is often used as a step." Their hybrids combine the folded metal of Kin & Company's Thin Series with the playful lines and forms found in Ødegaard's side tables; a pipe-and-tube construction allows for structural strength and visual lightness, while curved handrails encourage users to walk alongside the object, or rest for a moment as they pass by.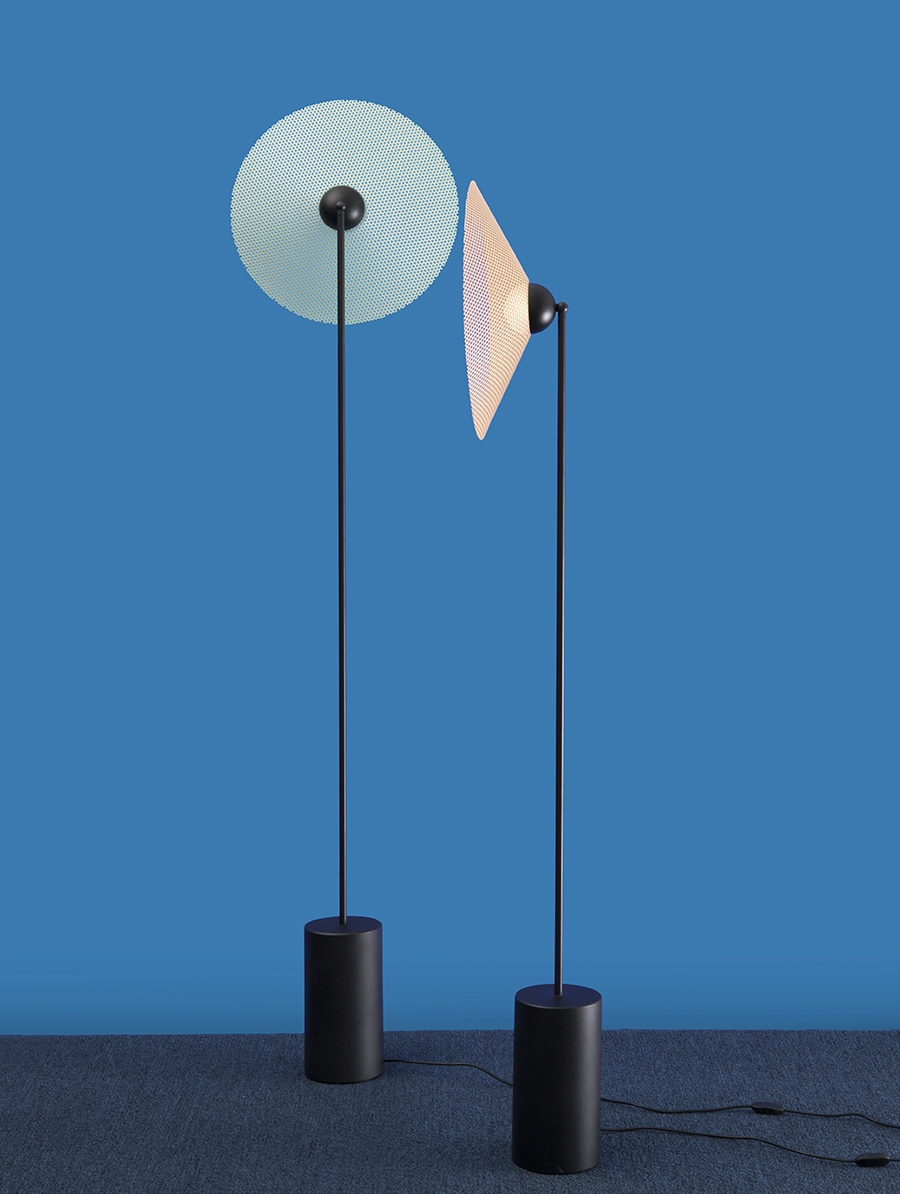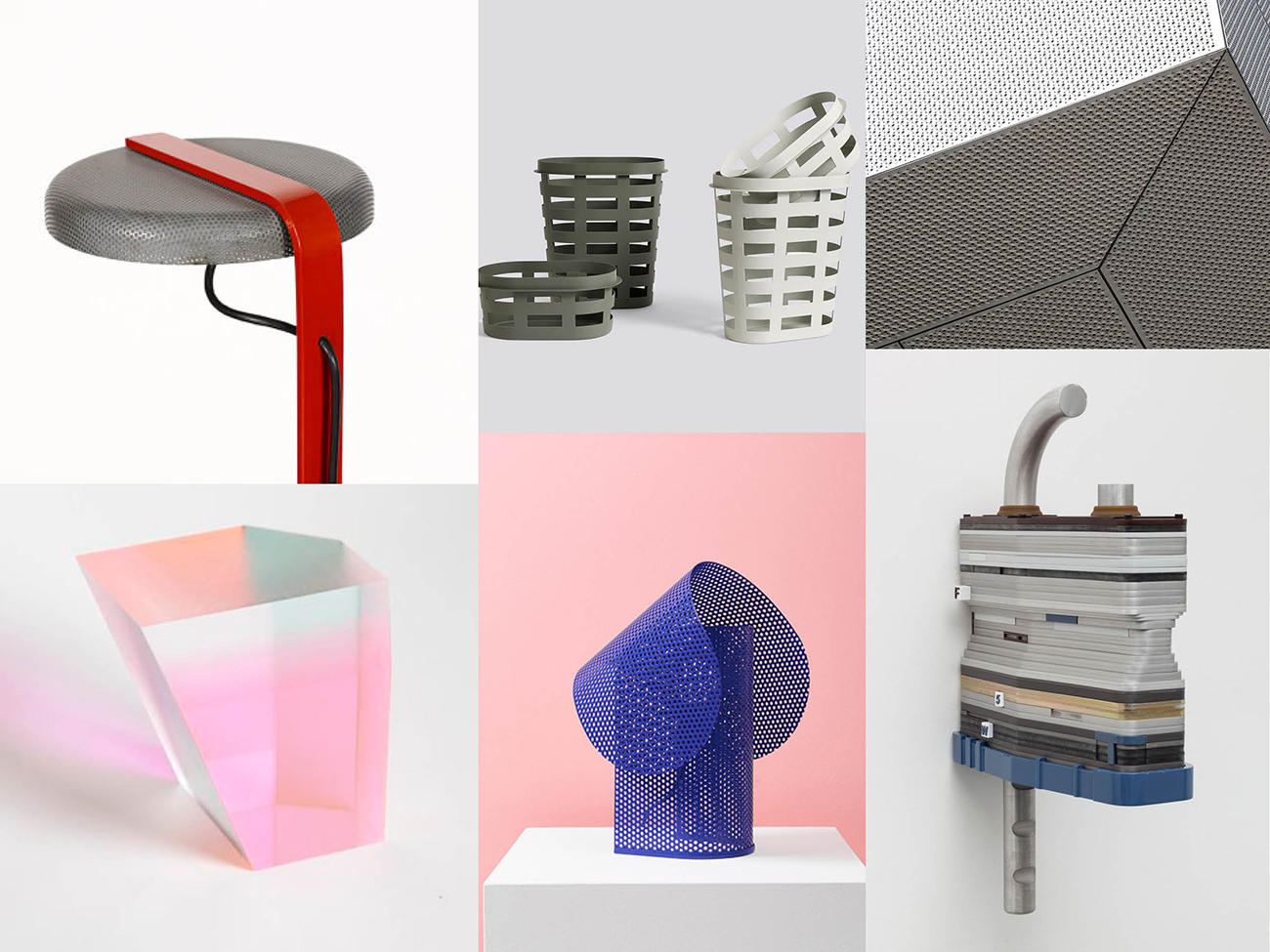 When designers Shaun Kasperbauer and Stine Aas began their collaboration, a few shared interests quickly emerged: the clean lines of milled aluminum and the airy-yet-durable nature of perforated metal. Despite their disparate backgrounds, they discovered a shared aesthetic language. For Norway x New York, they landed upon a pair of floor lamps, which are at once playful, industrial, and a touch floral. In each, a metal cylinder acts as a base for a thin central stem, which supports a custom, ball-shaped LED light diffused by perforated metal. Their Cosmos lamps are best characterized by their juxtapositions — hard lines plus soft shapes, simple forms made with technical production methods, and industrial materials with an ephemeral feel.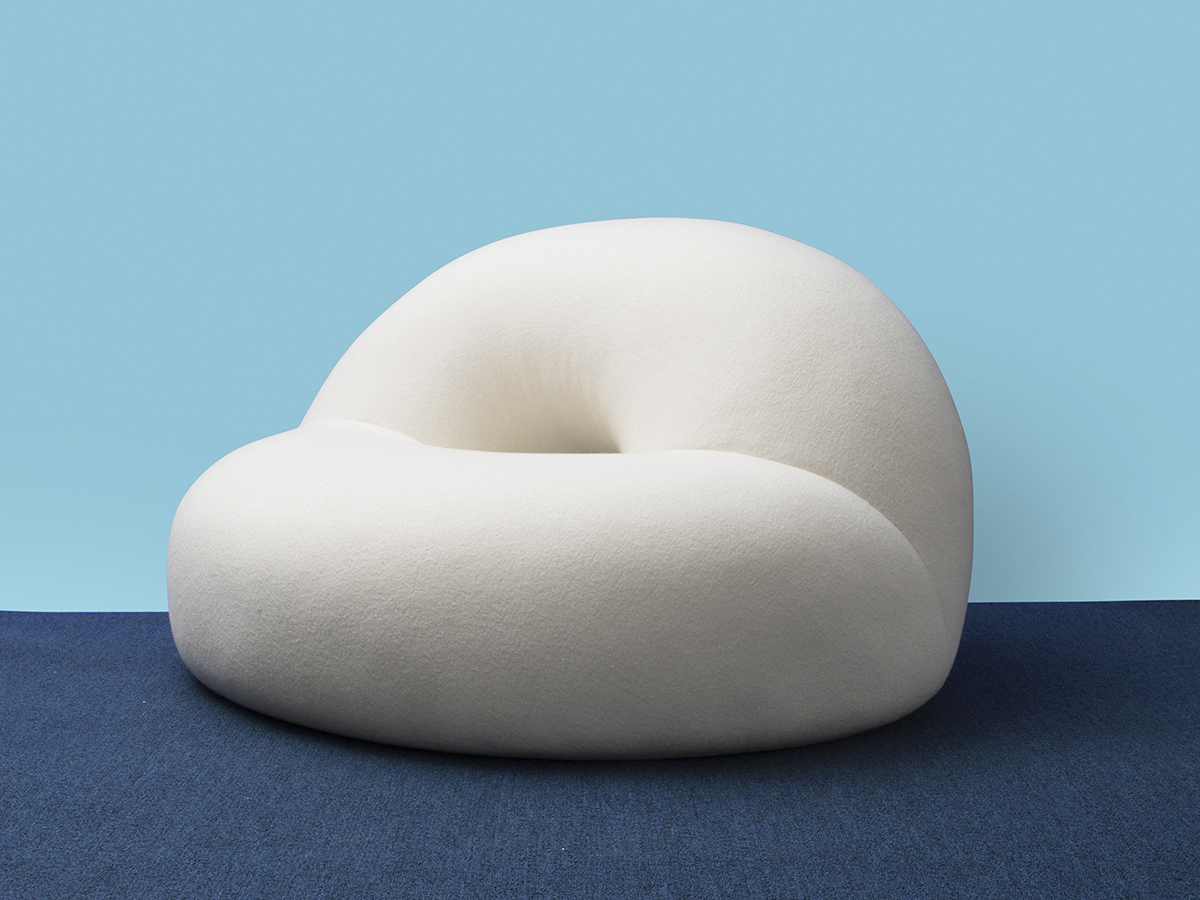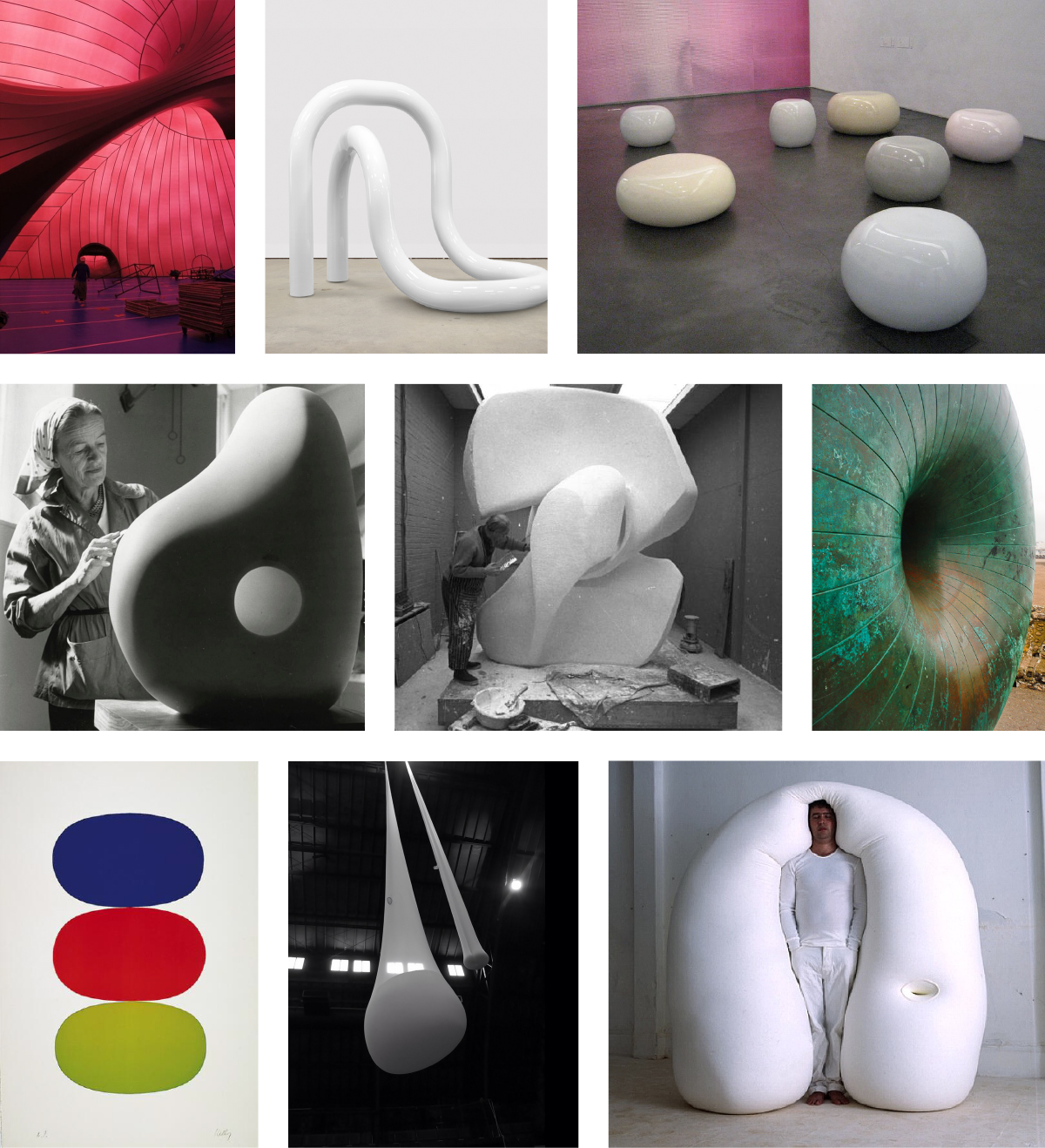 During their first Skype meeting, Falke Svatun and Objects of Common Interest's Leonidas Trampoukis and Eleni Petaloti discovered a mutual appreciation for pieces that make a statement. "We looked at a lot of references from art rather than design during our virtual brainstorming sessions," the designers say. A larger object — in this case, a lounge seat — felt like a natural choice, as neither studio had worked with the typology before. They all agreed on a simple volumetric shape: abstract, but warm in texture and feel. Formed from two intersecting torus volumes, the Tube Chair's geometry creates a natural seat and can be used either as a singular bouncy lounge or as a loveseat for two.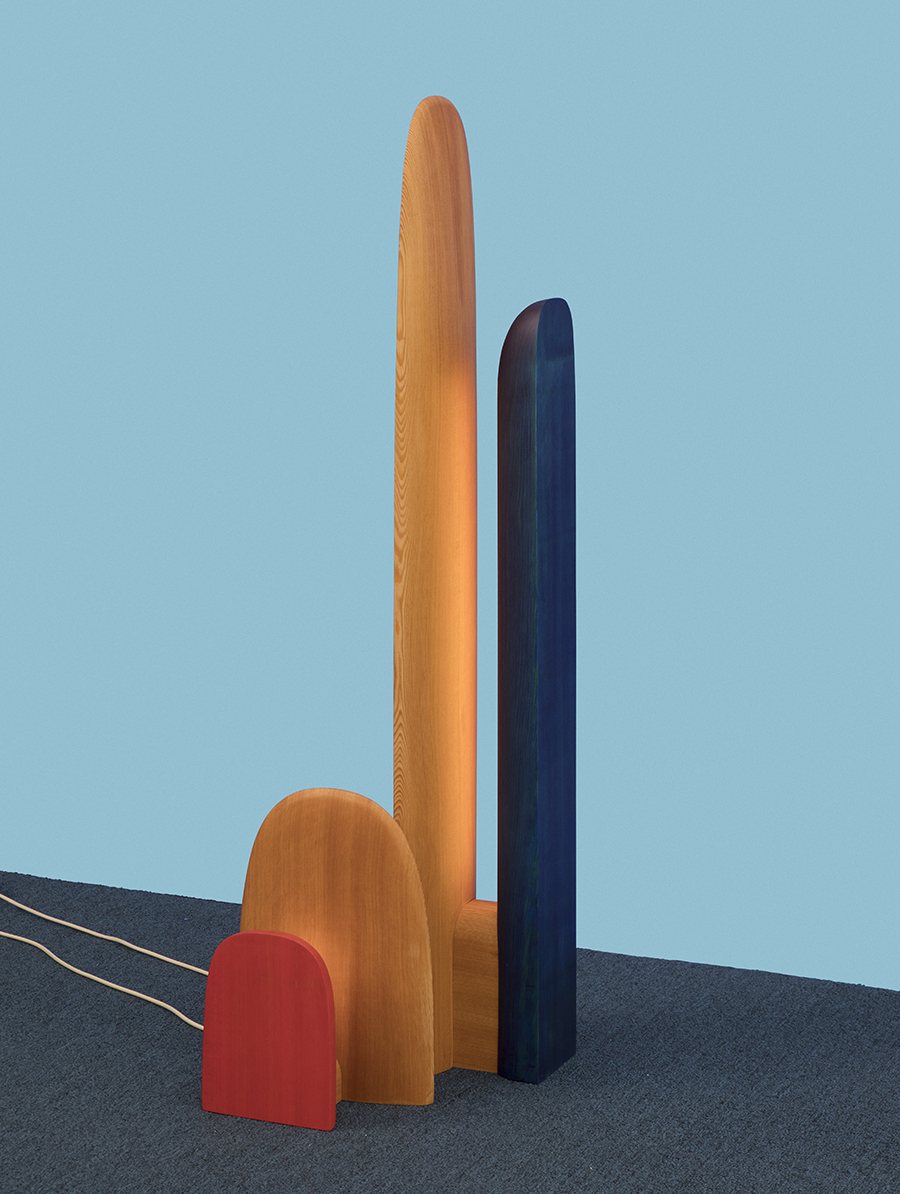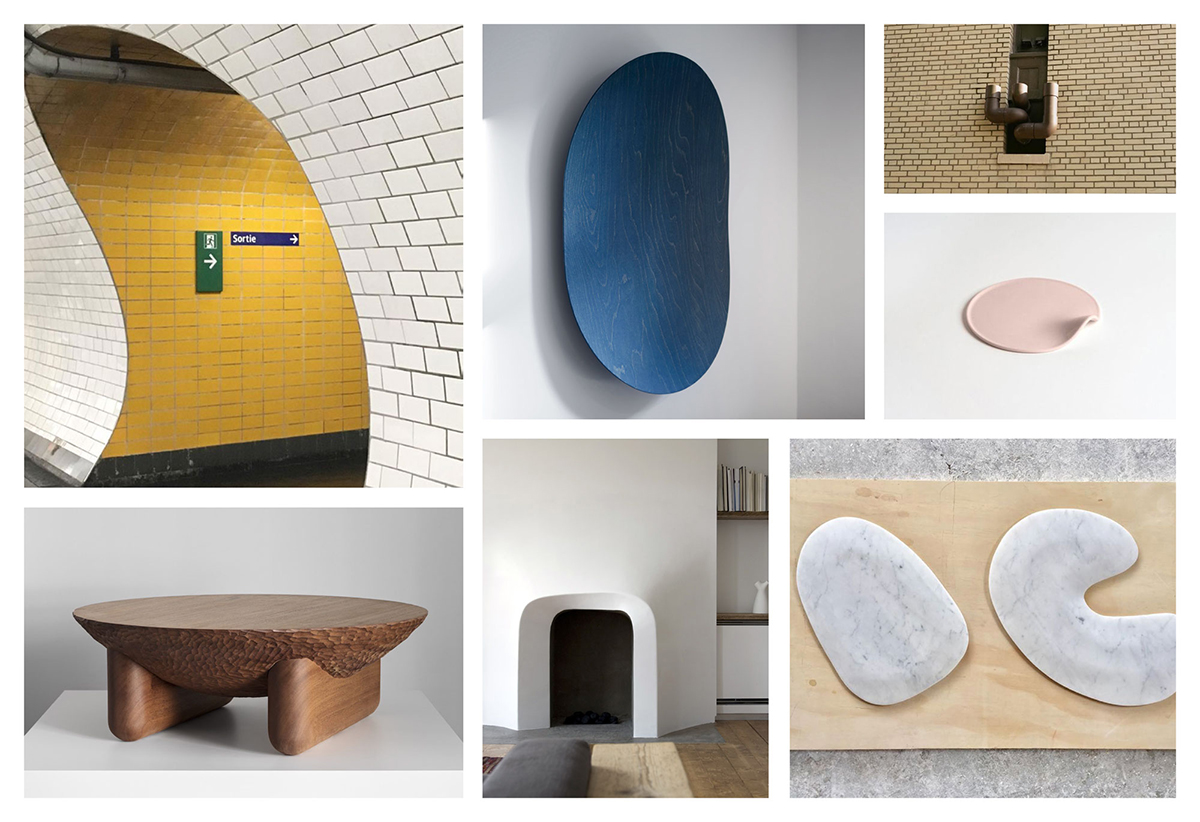 At the intersection between the work of Andreas Bergsaker and Trueing's Aiden Bowman and Josh Metersky lies an inclination towards soft, organic forms and fine-grained wood. Their Par lamps fittingly feature a pair of sculpted Douglas Fir fins — one indigo-dyed and embedded with LEDs, one sandblasted that glows with indirect light — joined by a bridge at the base. The all-wood construction borrows from Bergsaker's work, while the precise CNC production method is a nod to Trueing's process and aesthetic, creating a new design language that aims to be neither American nor Norwegian. The opposing fins, with their curved surfaces facing inwards, establish a formal dialogue that mirrors the design process: two related yet discrete pieces, joined together in one.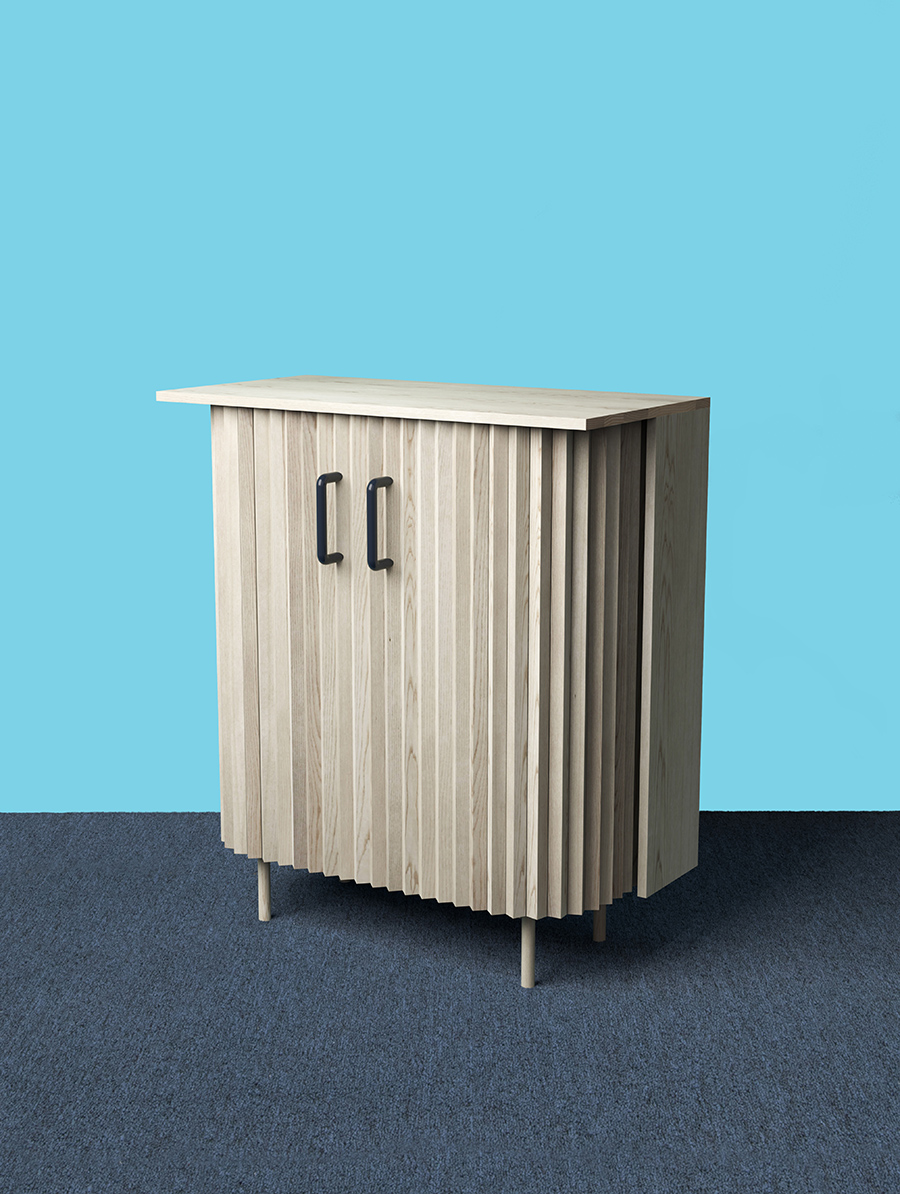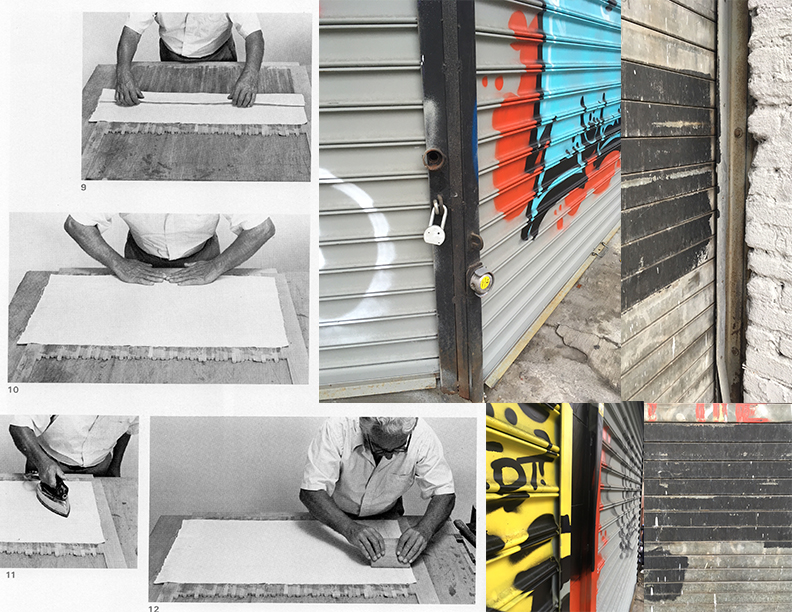 For their Tambour Cabinet, Paul Loebach and Jonas Stokke first researched bodega shutters, the brutally functional gates one hears rumbling to the ground in New York City at the end of each day, securing storefronts. Then, they looked back in time to the traditional craft of rolling wooden doors known as tambour. "We came to see this traditional carpentry technique — featured most prominently in 18th-century roll-top desks and Scandinavian modern cabinets — as the crafty predecessor," the designers say. The Tambour Cabinet is a pine storage unit for both domestic and office use, with rolling doors that transform the rigidity of the material into a graceful flowing textile.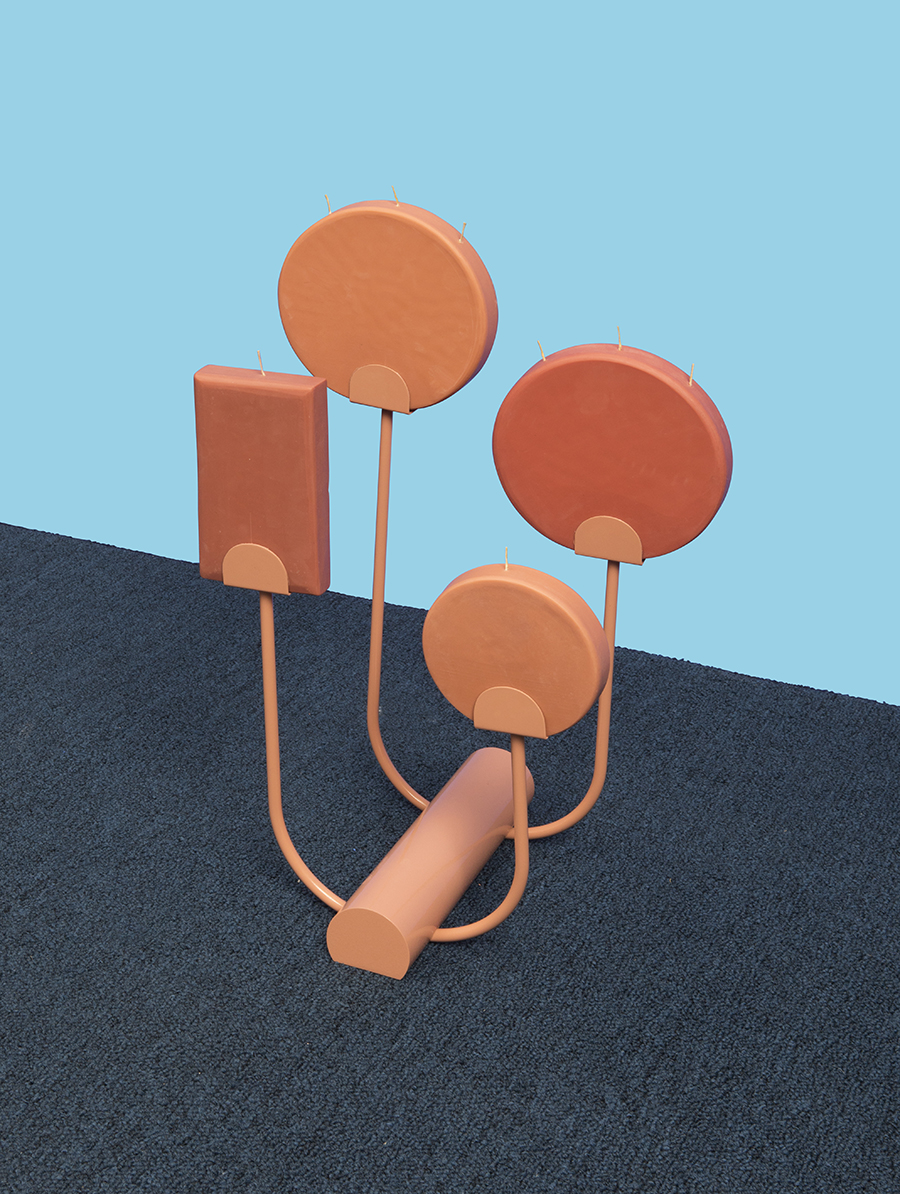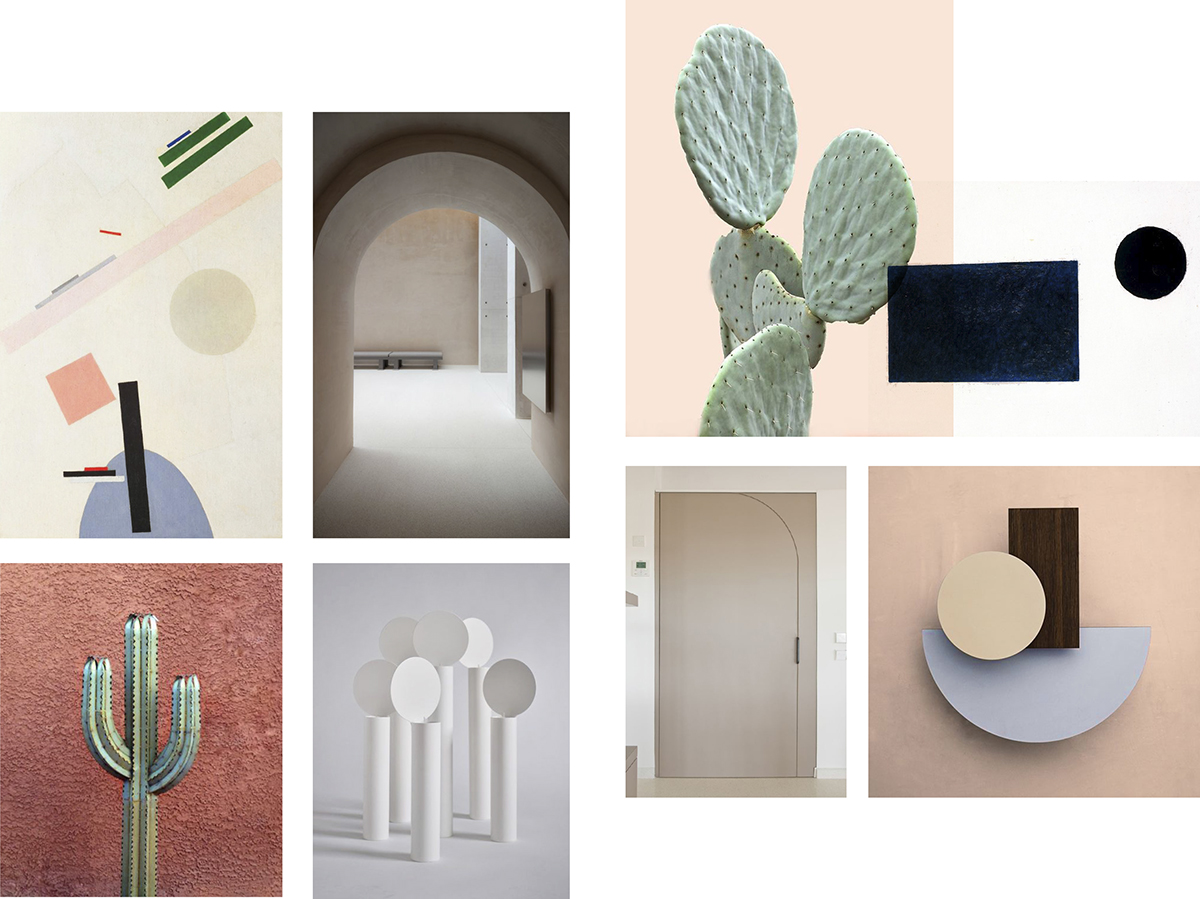 Eny Lee Parker and Kaja Dahl met for one week in New York this winter to kick off their collaboration. During that time, they discovered a common interest in a metaphysical approach to standard products, which led to a discussion about different art theories and movements. Inspired by the Russian Suprematist art movement and its belief that simple geometric shapes could be associated with spirituality, Parker and Dahl decided to design a candelabra. "The action of lighting a candle can be so pure," the designers explain. All of its metal parts are detachable and machined at a local shop in Brooklyn, while the candles are created from a silicone mold using a mix of soy and beeswax, with a scent of sage and cedar wood.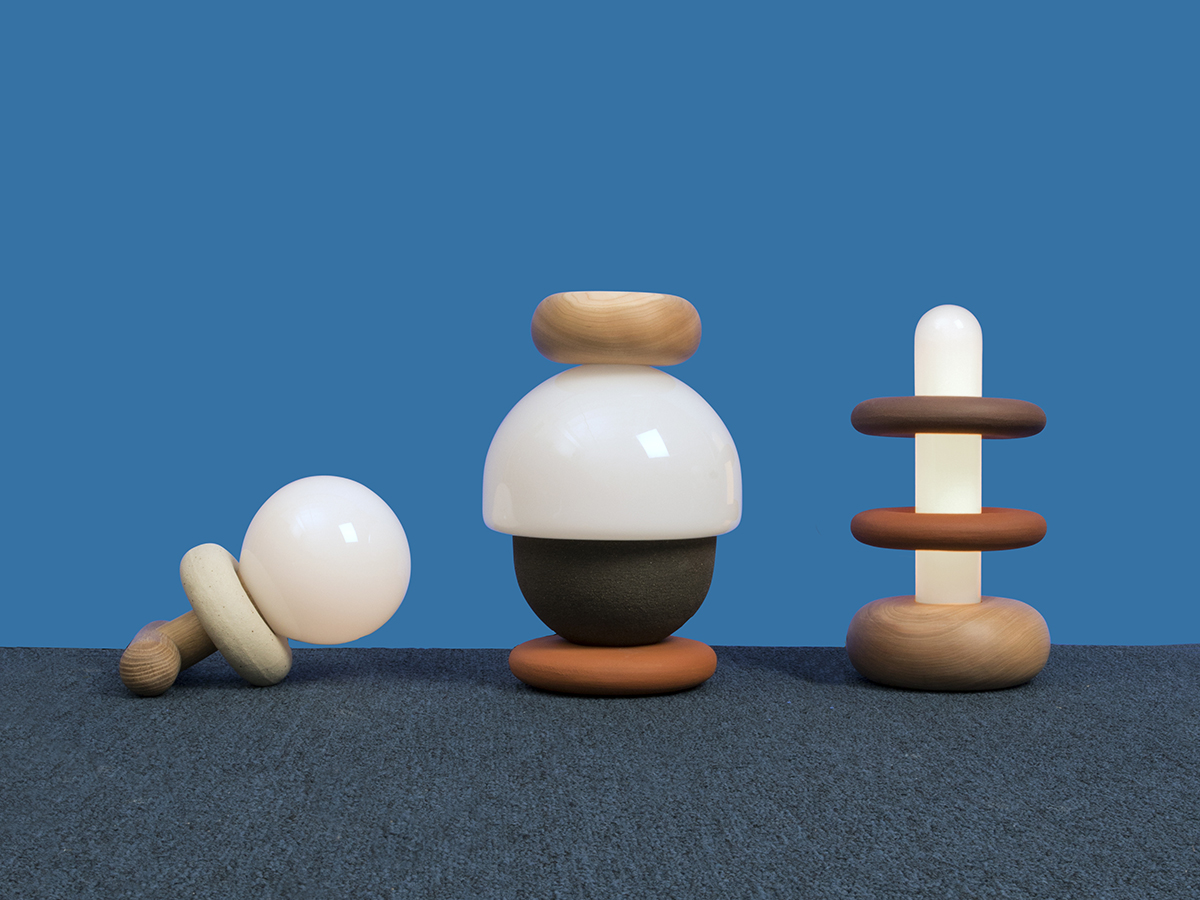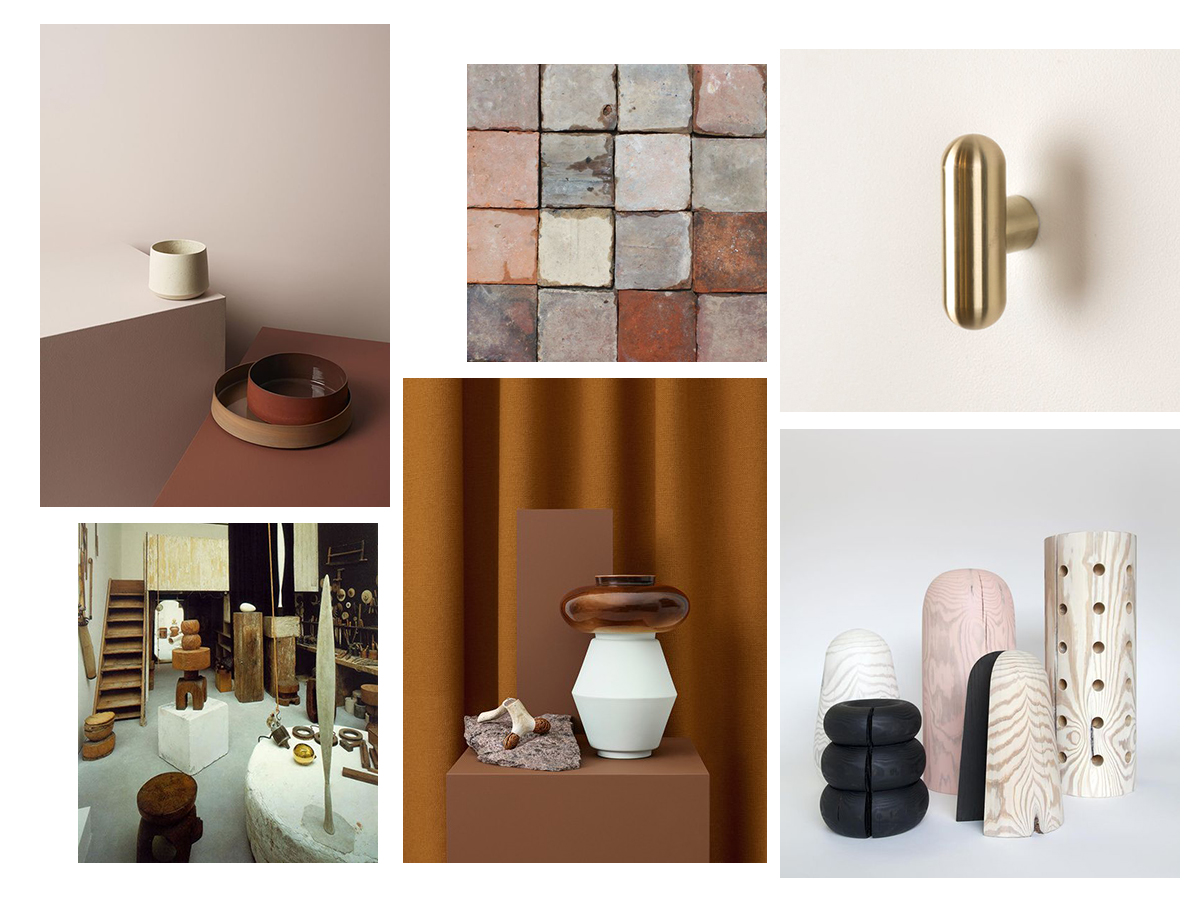 Ann Kristin Einarsen works primarily in ceramics, while Pat Kim's practice is focused on wood — two materials that have been used by craftspeople for centuries. "As two very hands-on people, who usually develop projects by working directly with a material, the whole Skype-and-sketch method of collaboration felt very strange," says Einarsen. So the pair met in New York to workshop their contribution: three sculptural lamps that merge their favored materials, wood and ceramic. In addition, both woodworking and ceramics employ turning as a common method of production, so the cylinder as a base shape became a natural common denominator among the pieces.
Norway x New York will be on view at 201 Mulberry Street, from May 17-20. Go here to learn more about Sight Unseen OFFSITE, coming May 17, and pre-register on Eventbrite for faster entry at our hub space at 201 Mulberry.