05.15.18
A Virtual Reality Whiz Makes his Three-Dimensional Debut
Our fifth annual Sight Unseen OFFSITE opens this Thursday, both at our hub space at 201 Mulberry and at a dozen partner venues around downtown New York. Each day, we'll be showcasing a different designer or project from the show; these stories will also appear in a printed magazine available for free at any of our participating venues. Today we're featuring the Dowel Jones x Tom Hancocks collaboration, on view this weekend at Coming Soon.
The Australian design brand Dowel Jones excels at Instagram, and no wonder — alongside the usual images of work installed in of-the-moment interiors or furniture photographed against color-blocked backdrops, they've been known to publish campaign images by 3-D artist and designer Tom Hancocks, whose brightly-hued renderings offer an ambiguous sense of space. The effect is a seemingly borderless world in which good design transcends the limitations of place and enters the collective consciousness via social media.
If that sounds a bit trippy, brace yourself for the pair's collaborative installation in the basement of Helena Barquet and Fabiana Faria's Lower East Side boutique, Coming Soon: The room has been reimagined as "Lobby," a multi-sensory showcase for Hancocks's debut collection of chairs for Dowel Jones. "The title refers to the space serving as a transition between the physical and digital environment," notes Dowel Jones designer Dale Hardiman. "Although we're showing the chairs in the physical space, that experience will also be mediated through VR technology. We wanted what was designed in the digital medium to be presented almost identically in the physical realm."
The chairs — upholstered cushions on frames of tubular steel — are of a piece with the global design vernacular while elaborating on shape and scale in ways Hancocks had previously only explored virtually. Here, Hardiman and Hancocks speak about the collection, their processes, and the not-so-vast divide between the digital and physical.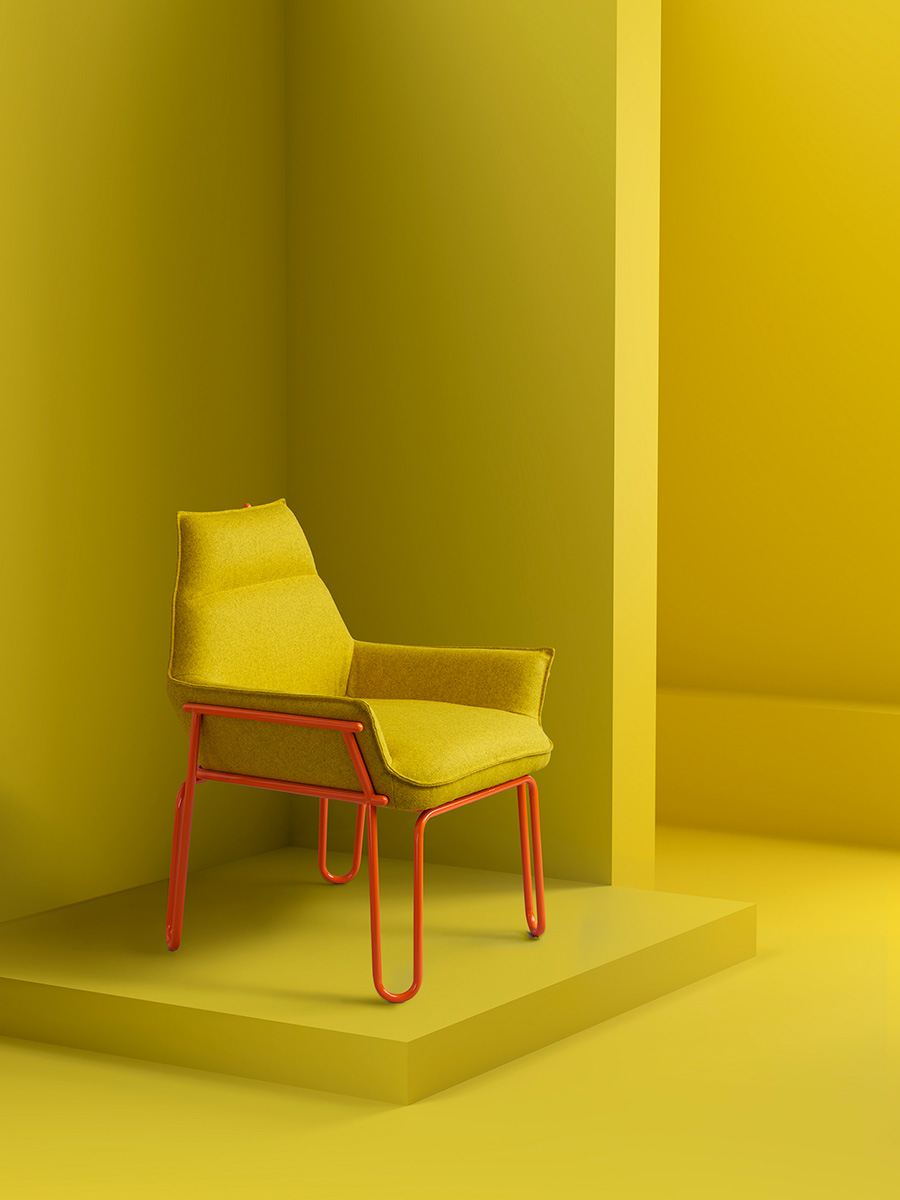 Dale Hardiman: Being a 3-D designer is a relatively new thing. What training did you undertake — if at all?
Tom Hancocks: I didn't go to school for anything. When I was younger, I messed around a lot in 3-D programs, and through some serendipitous Instagram situation, I ended up with a job as an interior architect.
Dale: Because you haven't had formal training, do you feel confident in the work you produce?
Tom: There's a confidence that comes from being an outsider and feeling like you've infiltrated something, and a confidence that comes from knowing a little bit more than I did when I was just putting shapes together in a 3-D program.
Dale: That's interesting because I studied furniture and yet I also never learned how to make it. Maybe that's where we're similar, being a bit outside our discipline. What is it about furniture that interests you as a typology?
Tom: I have an interest in things that are sculptural, and if you're going to commodify something, furniture is the most direct translation that also has a kind of human connection.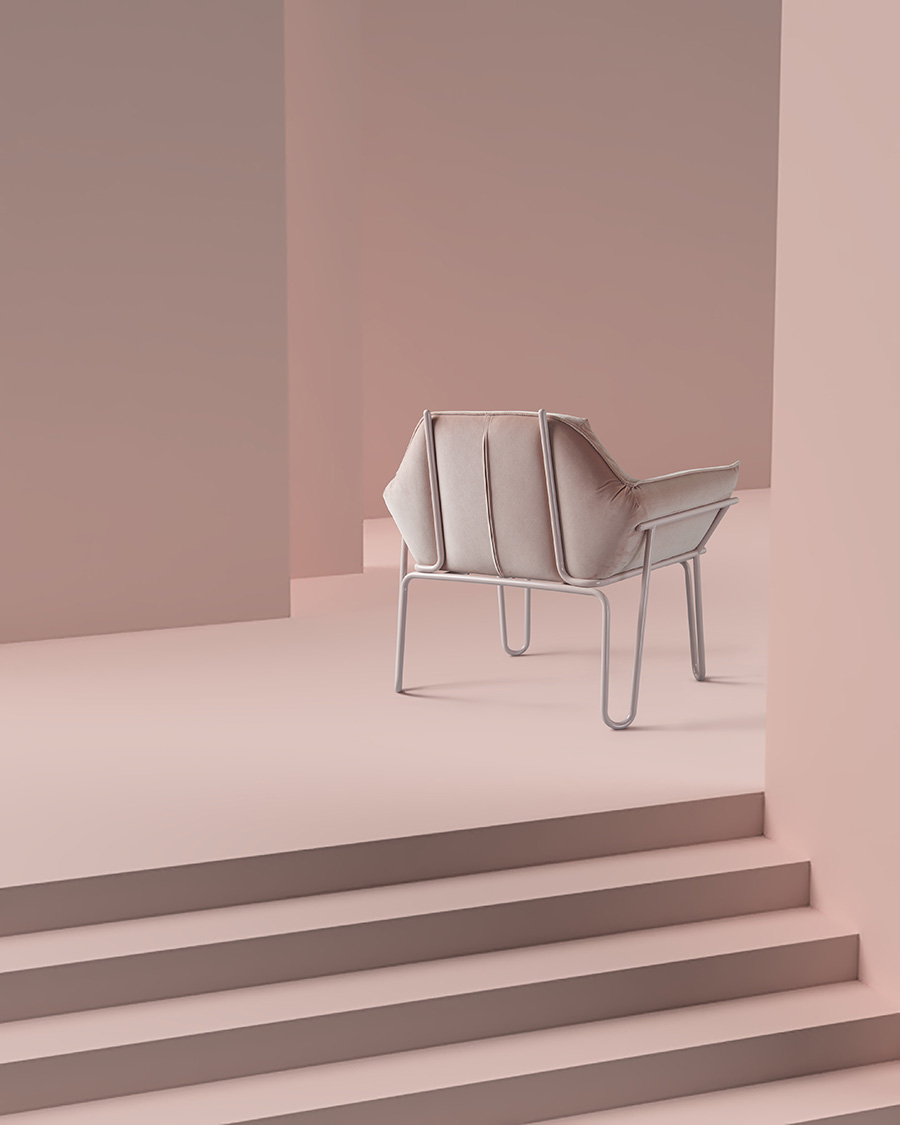 Dale: I often meet graphic designers who want to move into jewelry in order to produce more tangible work. Did you feel this way about your shift into furniture?
Tom: Extremely. There's this desire to finally have something real to experience.
Dale: How did you land on the lobby theme?
Tom: I think a lobby is exciting in its banality. It's an environment that's completely appropriate for furniture but you're not trying too hard with it.
Dale: It's an in-between space, where people spend time waiting for something else — so maybe they're not even aware of what they're sitting on.
Tom: This is the first time you've had someone else design for Dowel Jones. What was your take on the experience?
Dale: Adam, my business partner, is the more rational-minded one in that he can see things quite straight-on and understand them; he's also the maker between the two of us, whereas I float and dream a little more. We wanted to see an entirely different perspective on what our brand could be. You were an interesting choice in that you're based in New York. We thought it would be interesting to work with someone outside the Australian design community.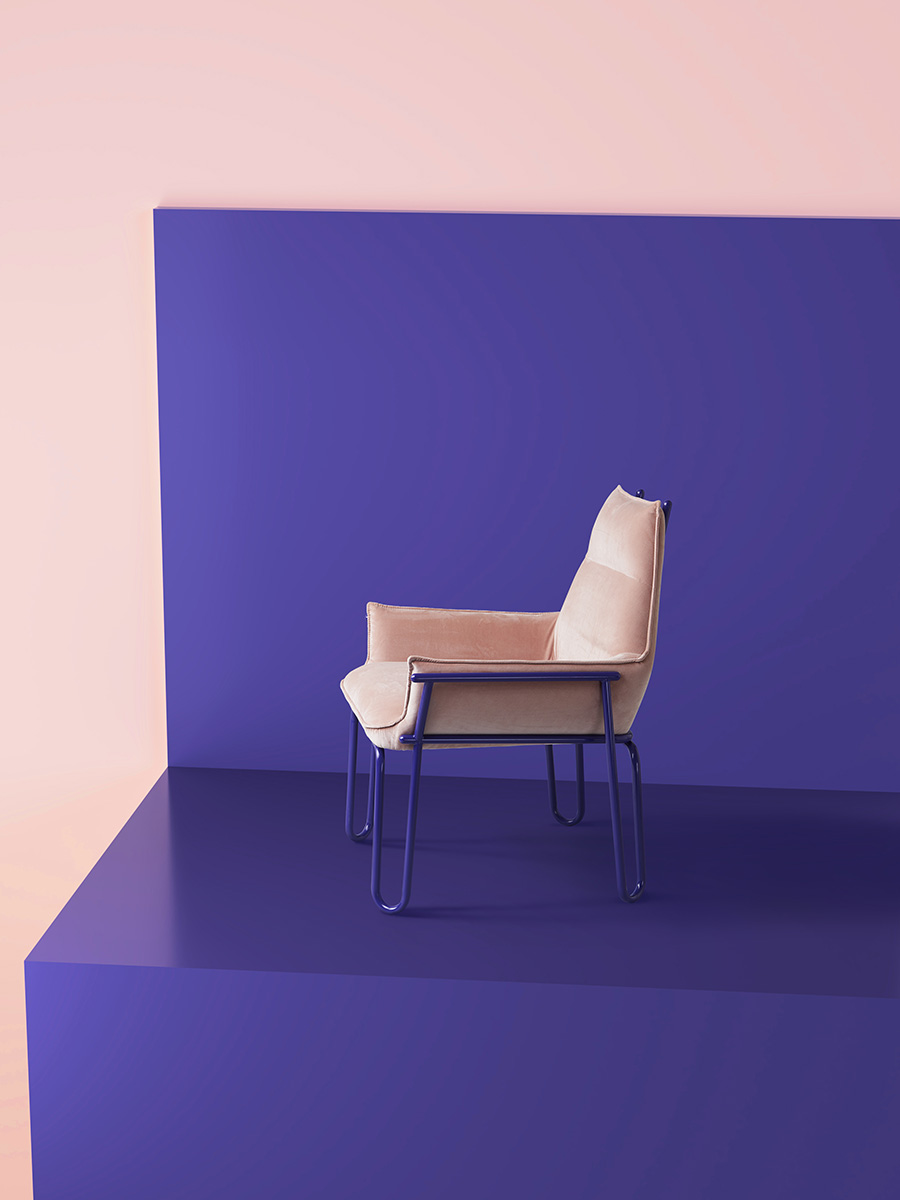 Tom: Would you say that commercial viability impacts your design decisions?
Dale: We have our commercial work, which what gives us capital to produce other, more limited-edition works. For instance, for Milan last month, we produced this tattooed cabinet, and we've only ever made one incredibly expensive, laborious one. But those projects are really about learning — not just learning about making but learning about process, and about whom we are as designers and what we're interested in. If we were to stick to that model of commercial furniture, it would be hugely repetitive.
Tom: What's your biggest critique of contemporary furniture design?
Dale: Well, because we are teachers as well, I can reflect on the experience of trying to teach the next generation of designers as well as being part of the next generation of designers. My advice is don't get too consumed by the gratification of social media. We're seeing a lot of inexperienced designers produce work that has gotten great attention, but they haven't been able to follow through.
Tom: Do you think Australia lacks its own style in design?
Dale: There's a lot of conversation about the Australian aesthetic, but I don't think I've got the time to be able to answer that question.
Tom: Well, then, to what extent do you feel like you represent Australia in your design?
Dale: That might be a little too hard, too. The reason I don't want to answer these questions because there are indigenous Australians. I'm third generation in Australia. I'm Irish Maltese. I can't really say I represent Australia design as a broad scope when indigenous Australians are the oldest civilization on the planet.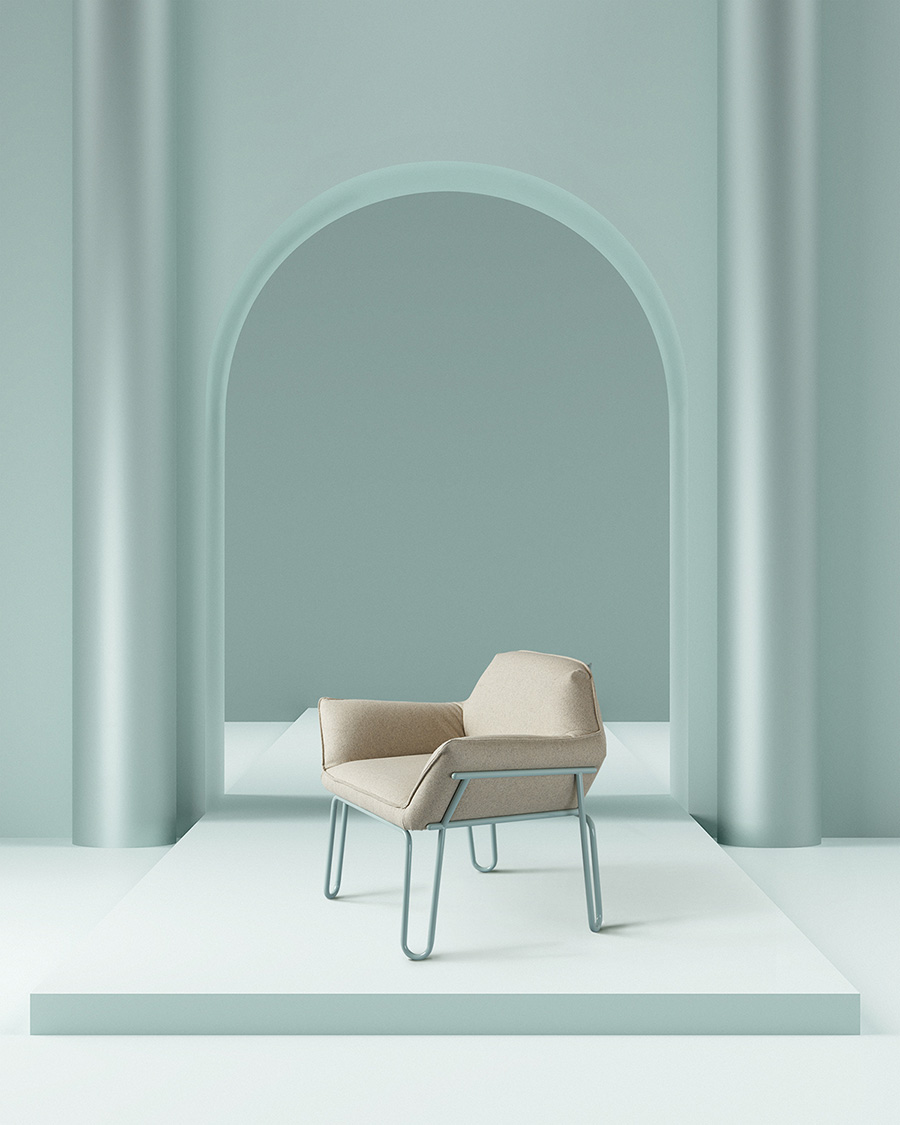 Lobby by Dowel Jones x Tom Hancocks will be on view at Coming Soon from May 16-20. Go here to learn more about Sight Unseen OFFSITE, and pre-register on Eventbrite for faster entry at our hub space at 201 Mulberry.