06.26.23
15 Things We Loved From Copenhagen's 3 Days of Design
3 Days of Design in Copenhagen is a growing fixture on the design calendar — so much so that we recently heard murmurings that the show is considering changing its name to expand beyond its temporal limitations. But for now, let's look back on the ninth edition, which took place over three days in June and pointed to the event becoming an even bigger spectacle in years to come.
Rather than focus around a giant fair in a remote convention center, 3 Days of Design takes place around the city center, in the numerous showrooms, shops, streets, workshops, and backyards it has to offer. For a relatively small and easily navigable city like Copenhagen, the "design-long-weekend" also seems like an enjoyable amount of time to visit all of the exhibitions, bop around to a few events per evening, and still have time for sightseeing, cycling, fika, smørrebrød, and all of the other distinctly Danish delights. This year, several large Danish brands — including HAY, &tradition, Fritz Hansen, Fredericia, and Carl Hansen & Son — all chose to launch their products locally during this year's event, rather than shipping everything to Milan for Salone in April. It was both an eco-conscious move and a potential power play to turn more attention to their home turf in the coming years. Many designers and brands from across Scandinavia, some international names, and young local talent were all present as well. 
Although we weren't able to attend IRL (yes we had FOMO, and yes we hope to go next year!), here are some of our favorite product launches, exhibitions, collaborations, and more we spotted from afar.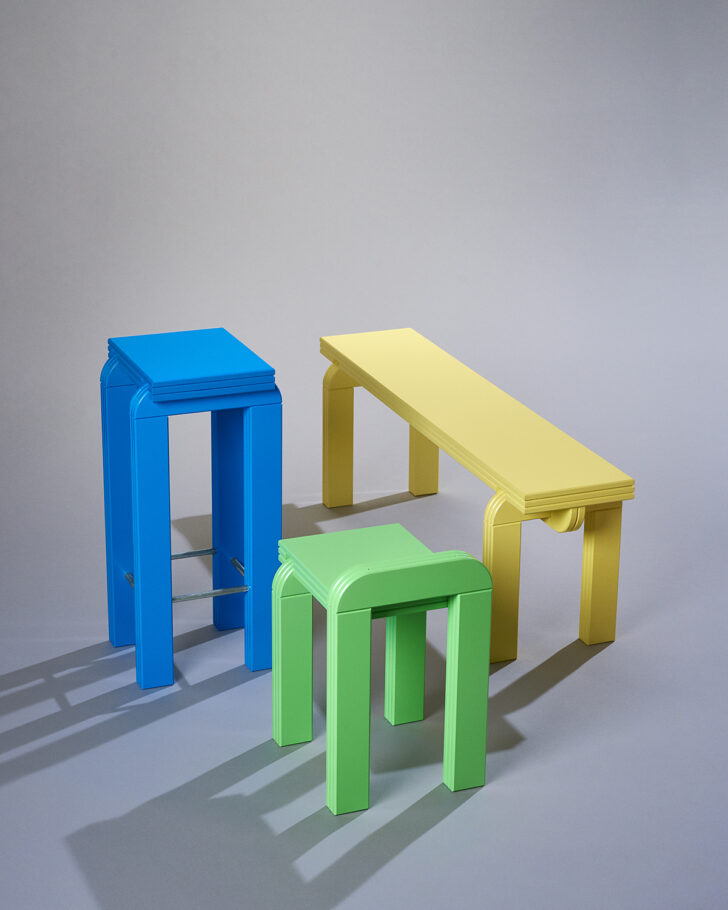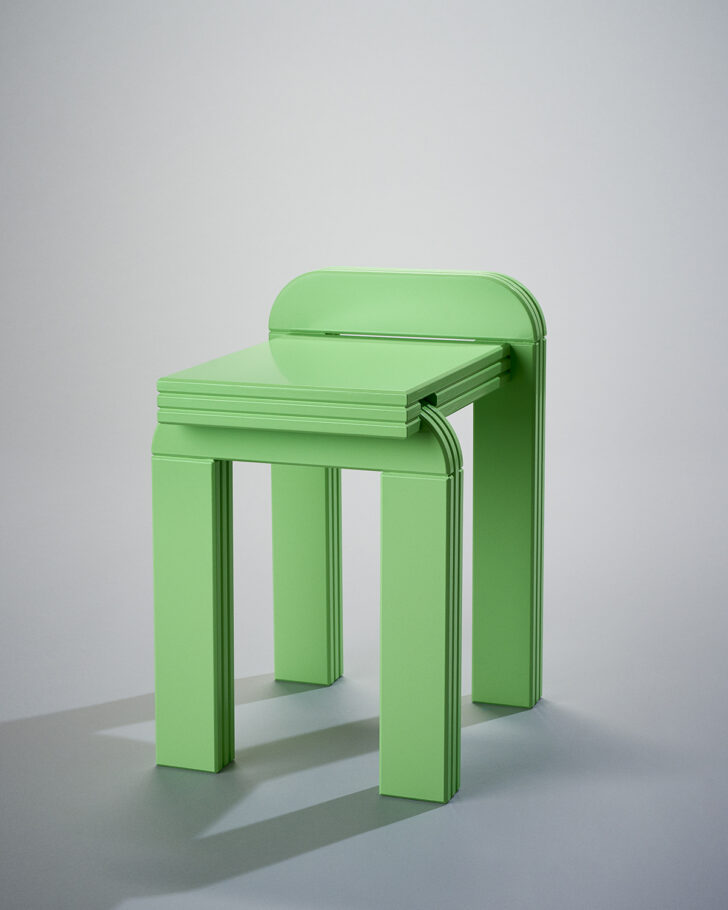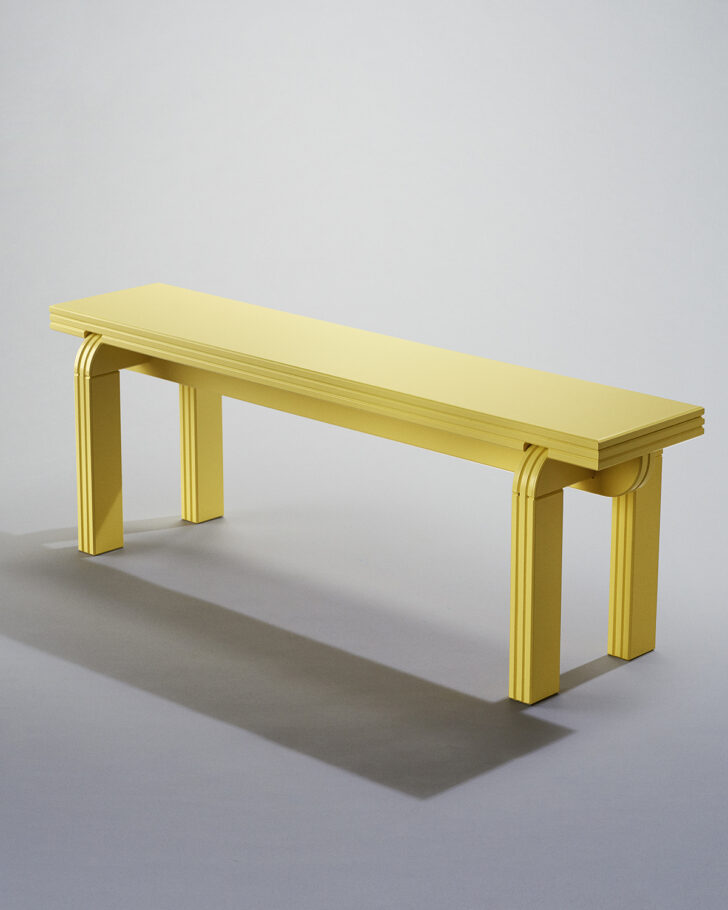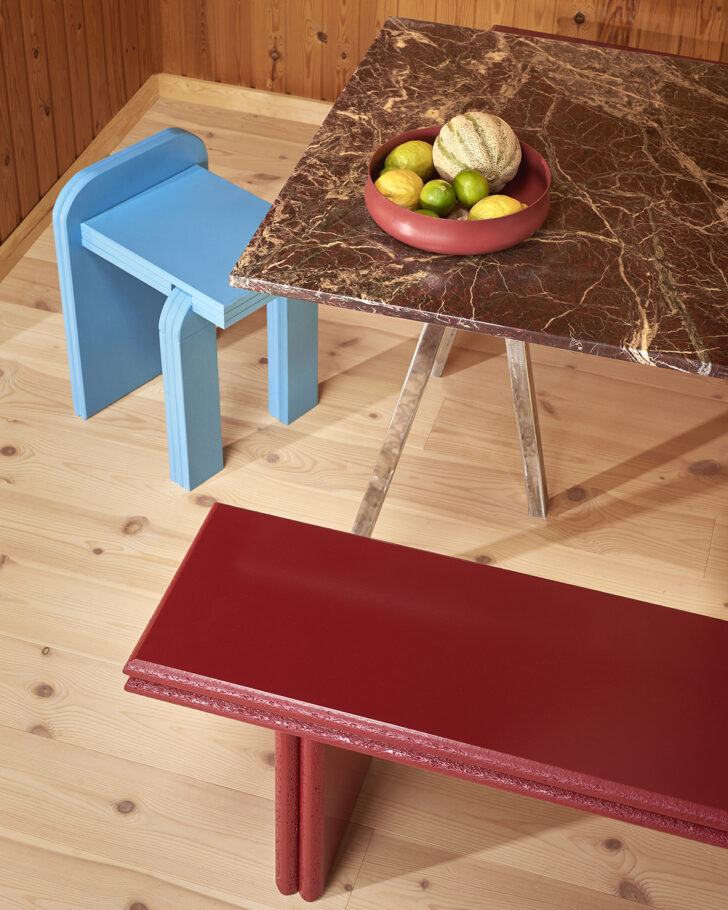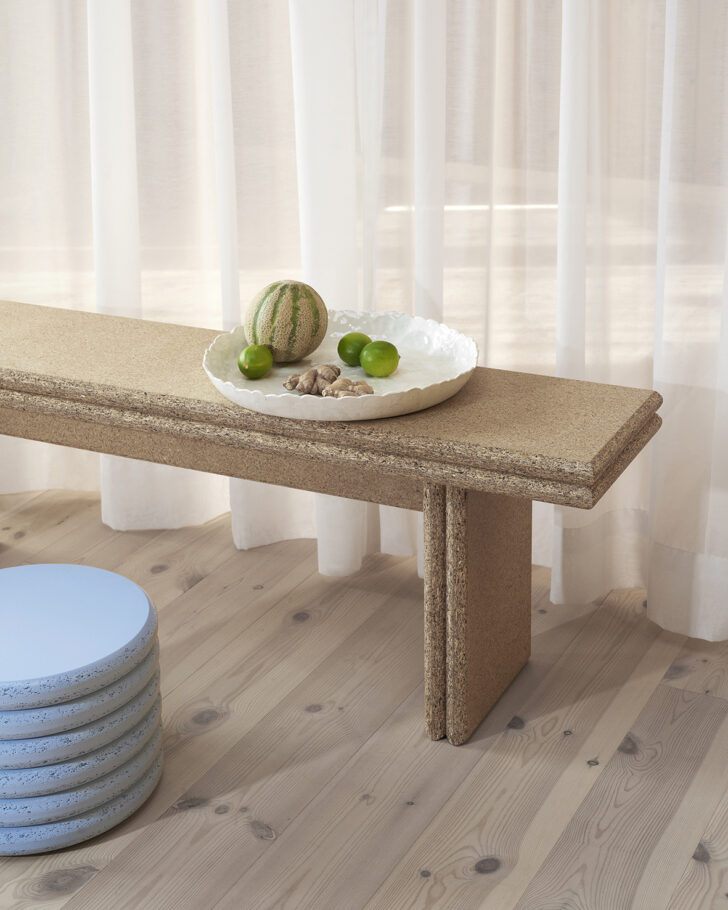 Discarded kitchen cabinet fronts become a series of brightly colored furniture items in this clever design from Better Weather and kitchen company &Shufl. The Transformer collection includes a bar stool, a bench, and a small stool that are each made from components that can be cut from differently sized wooden panels, then stacked in layers and assembled into the simple seating designs. A set of open-source instructions allows anyone to reuse their old kitchens, too.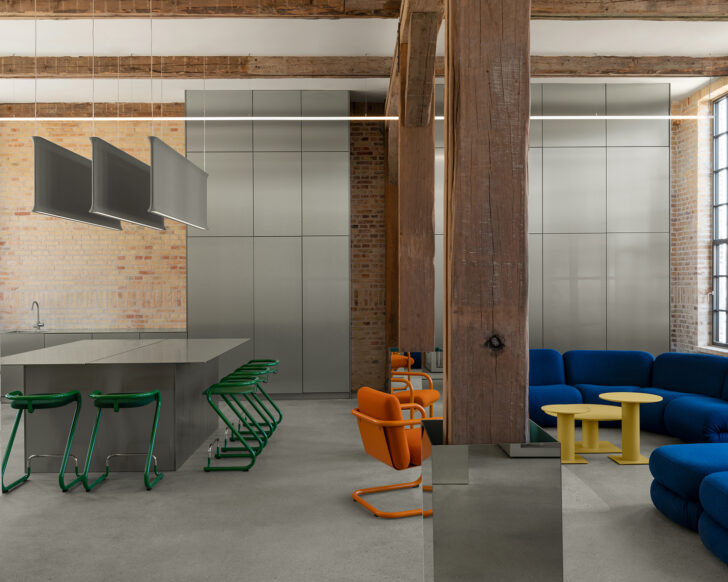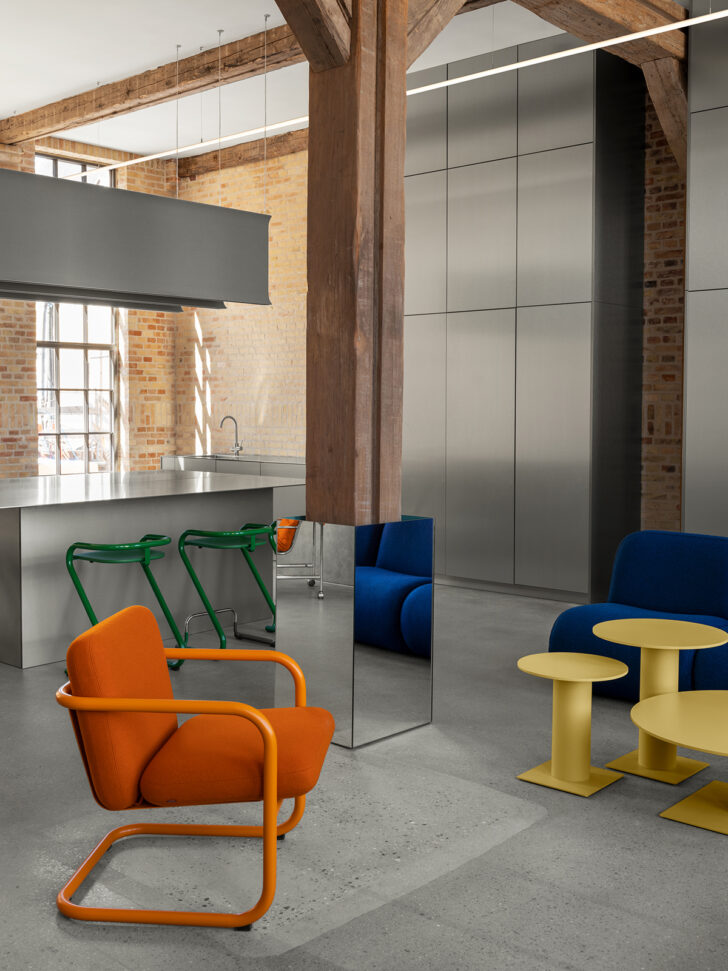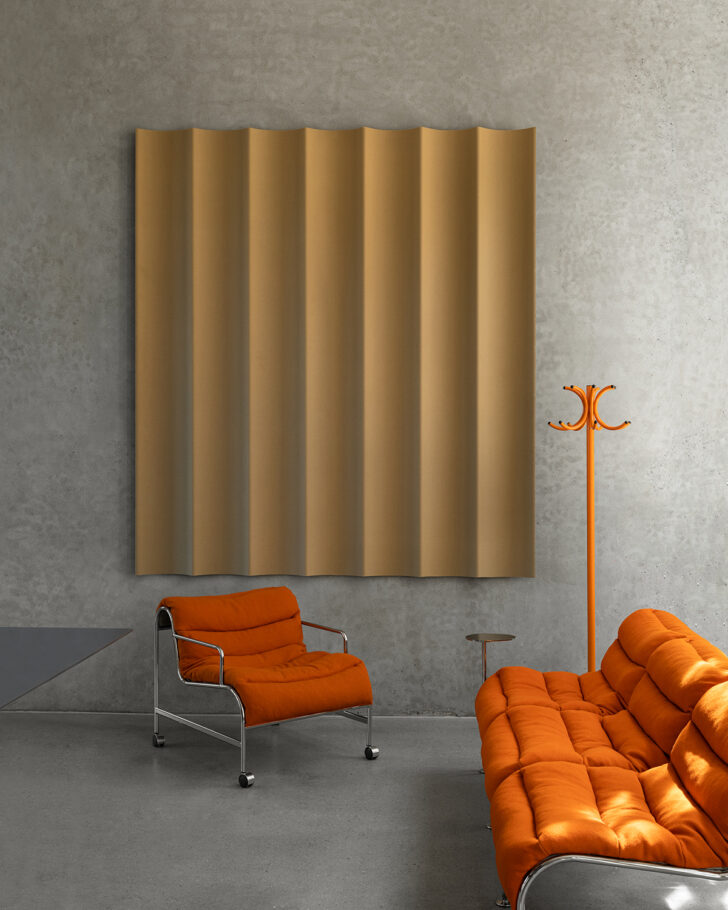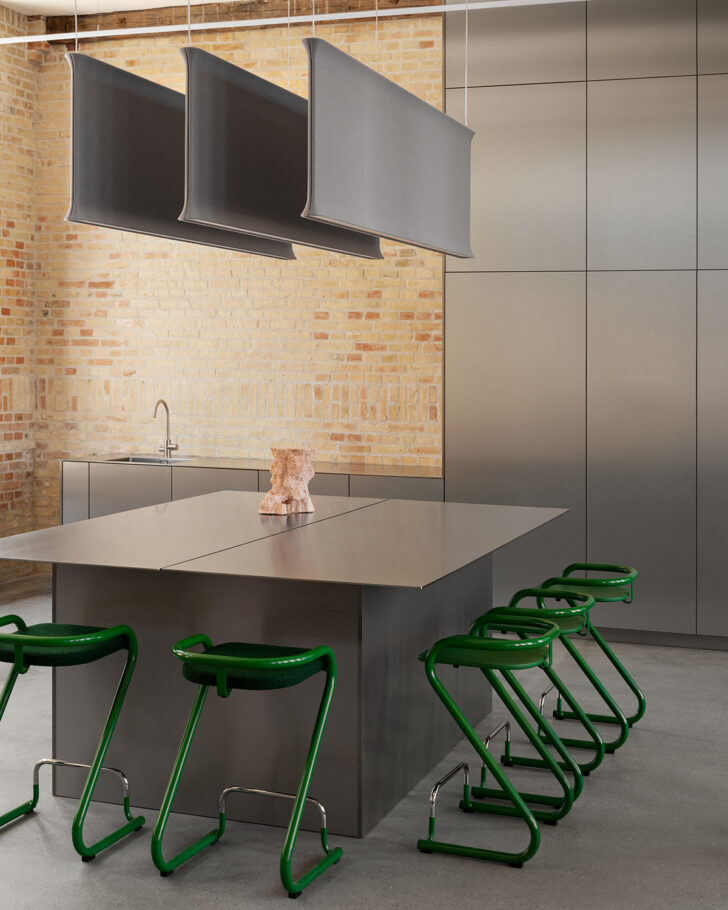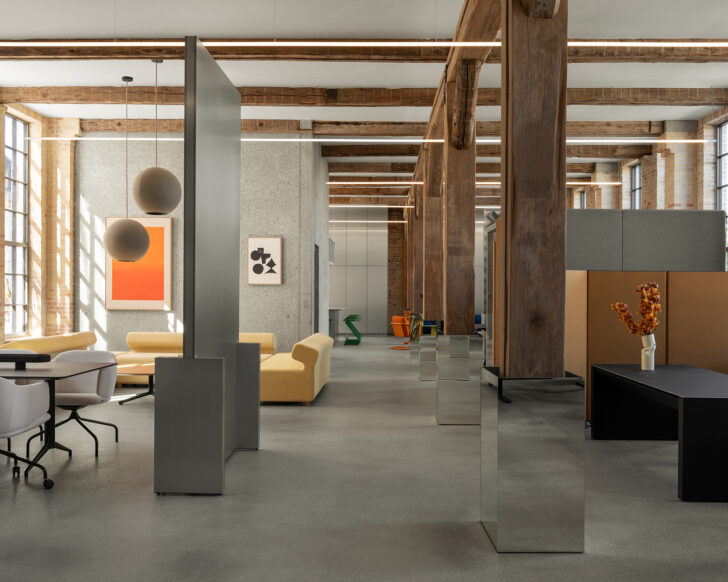 Swedish design group Lammhults has opened a showroom in Copenhagen's Kuglegården district, where several design brands are housed within a former naval base. With interiors by perennial faves Note Design Studio, the new space brings together Scandinavian brands Lammhults, Ragnars, Abstracta and Fora Form. The rough and worn materials of the historic building create a contrasting backdrop to Lammhults' sleek and brightly hued furniture, which takes cues from the Bauhaus.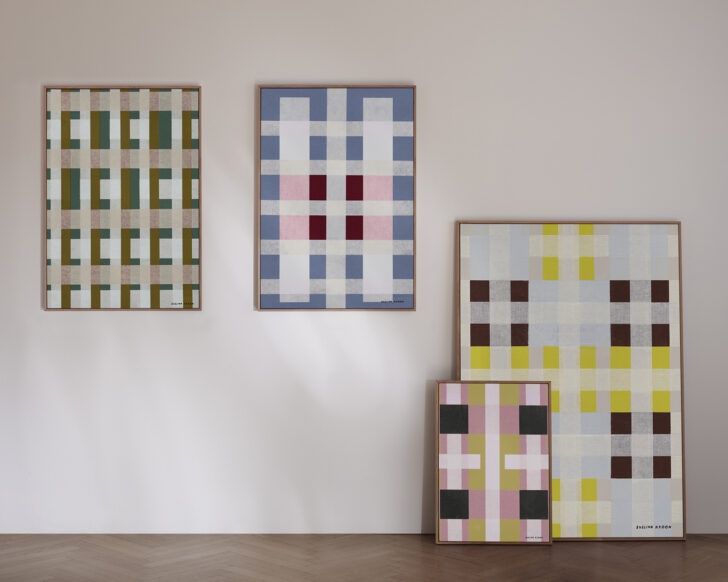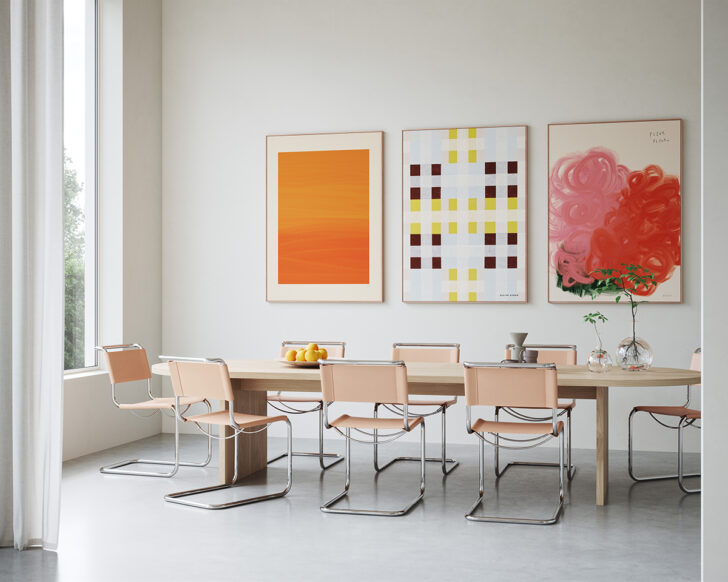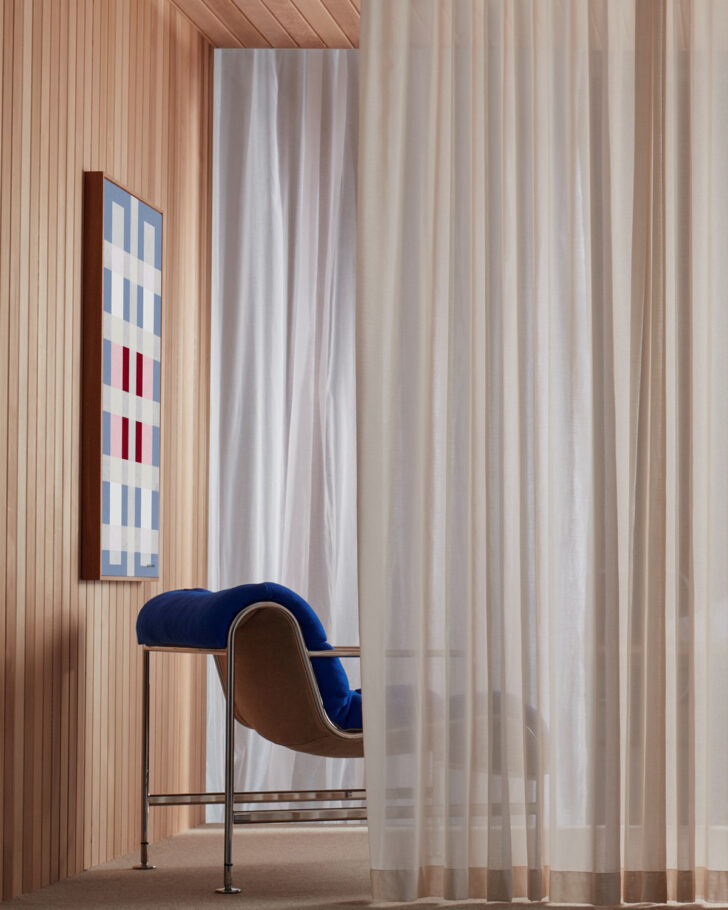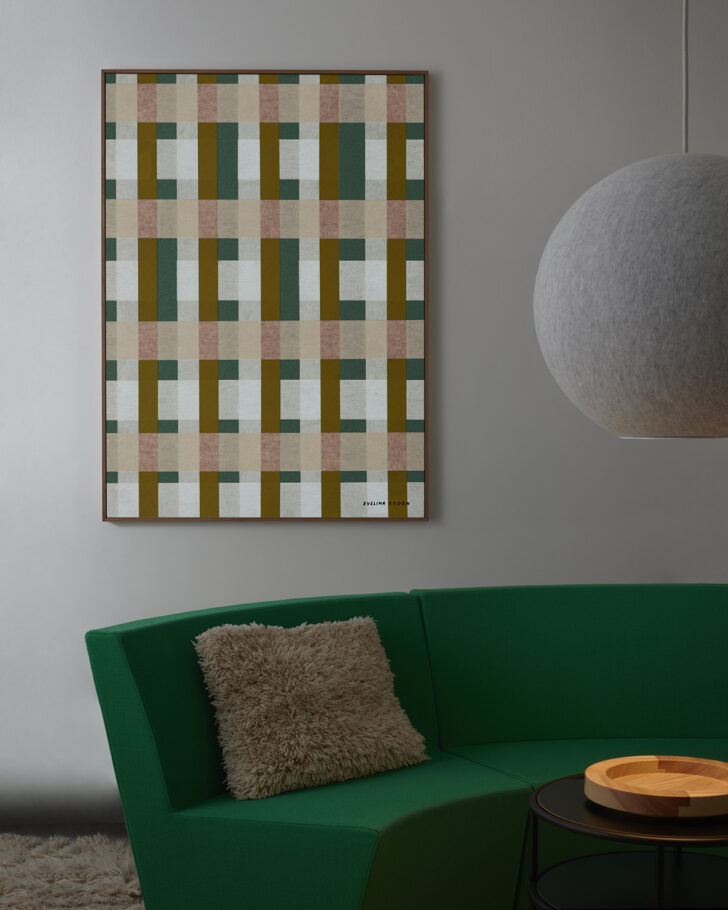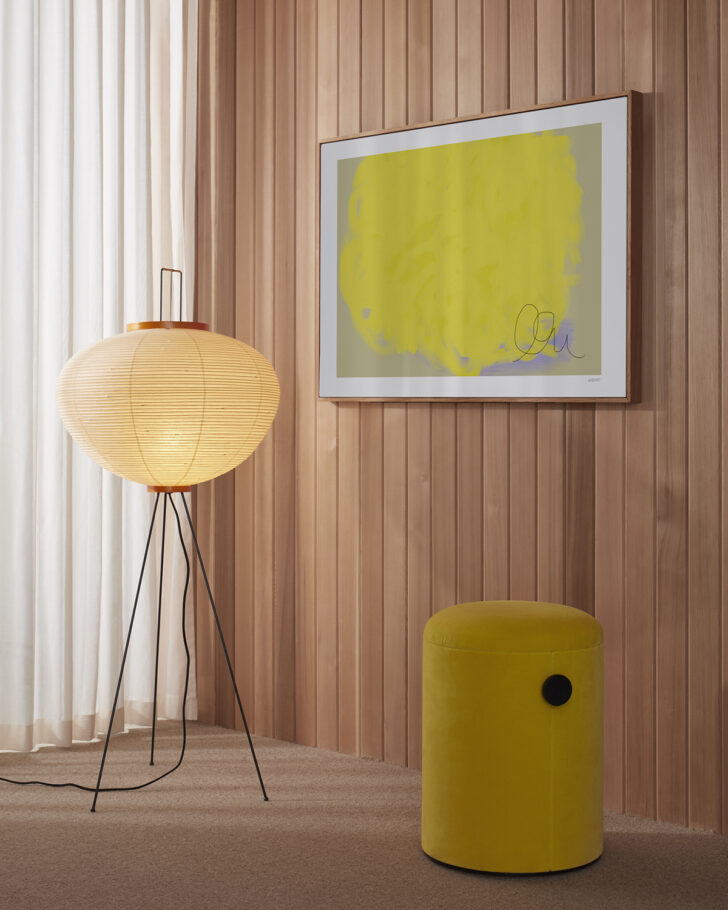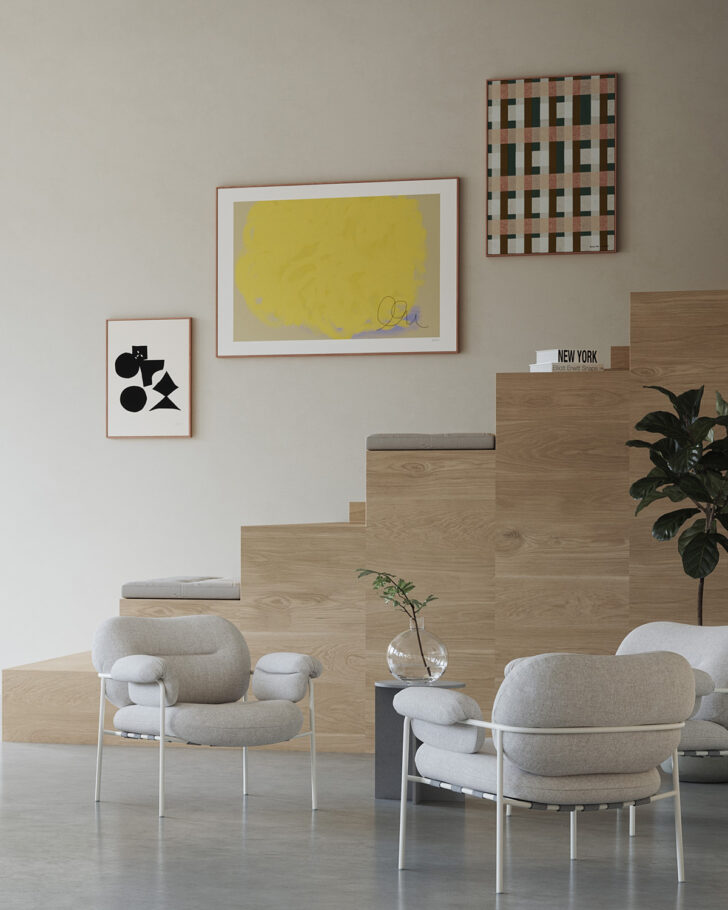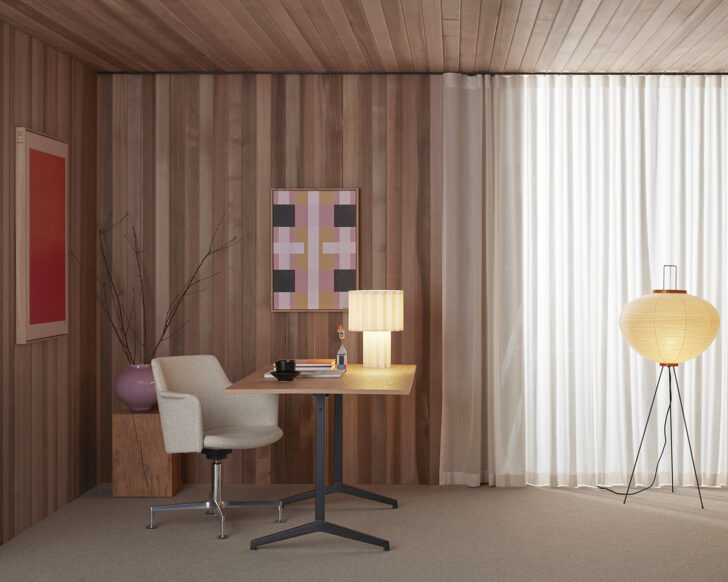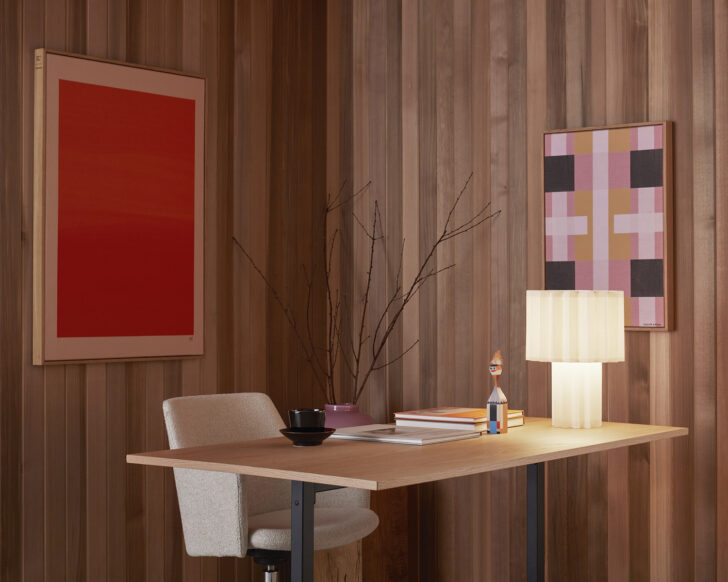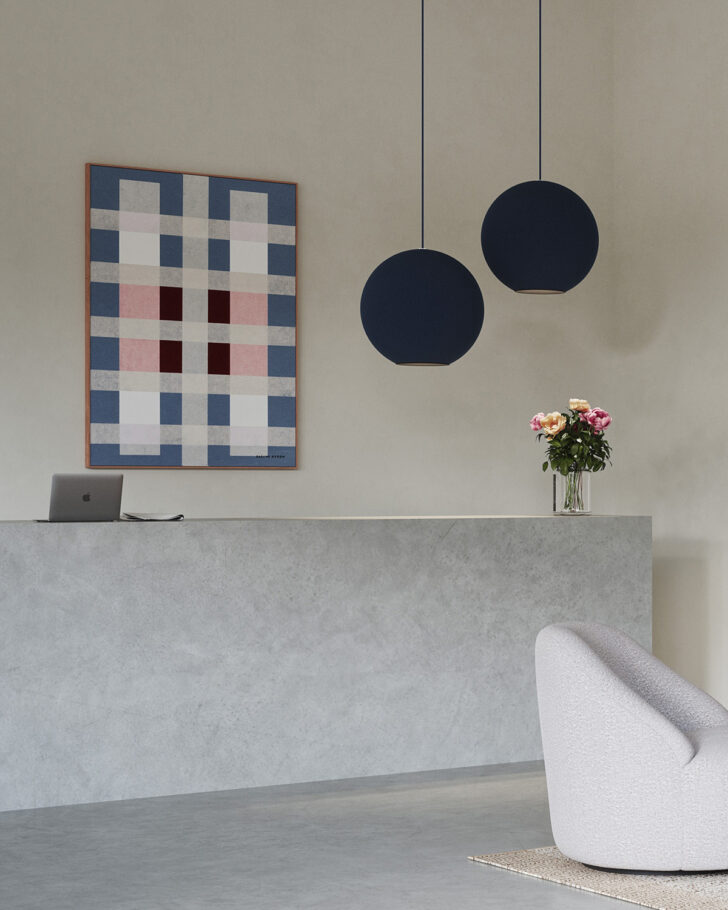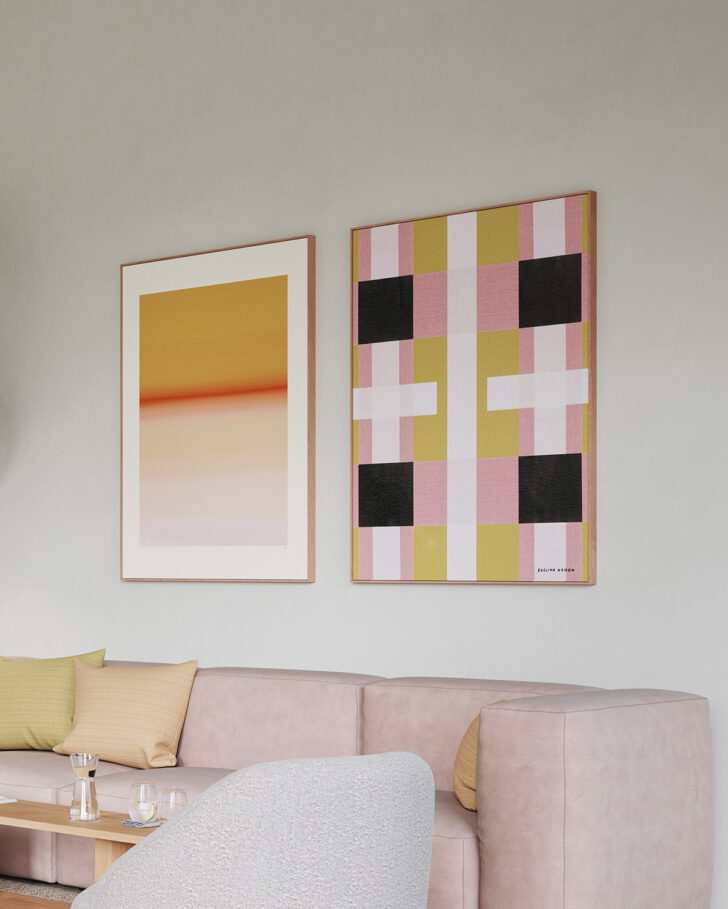 Within the new Lammhults showroom, Abstracta debuted acoustic panels that double as artworks. The Swedish brand collaborated with art platform Wall of Art to launch a series of sound-absorbing panels featuring 13 different motifs by four artists. Hung on the walls, you'd never know that a cushion of textile waste and recycled PET bottles was tucked behind to help dampen noise.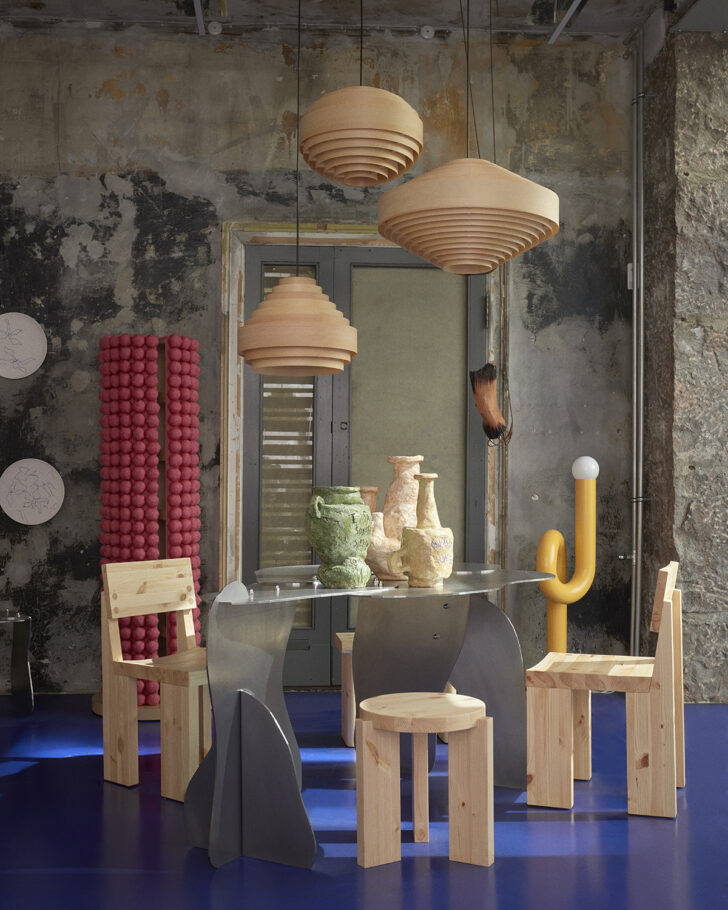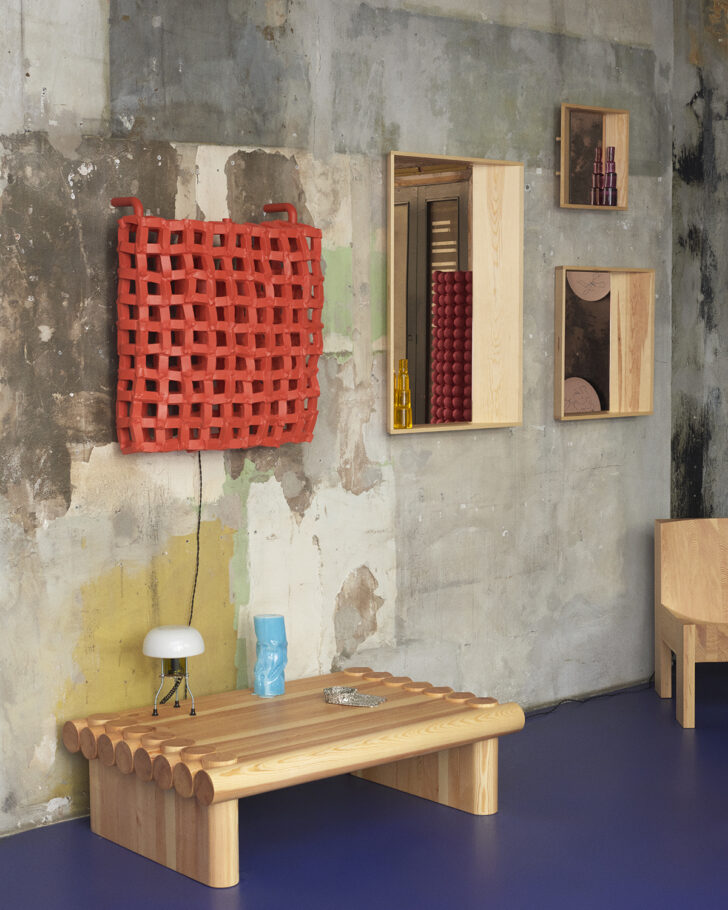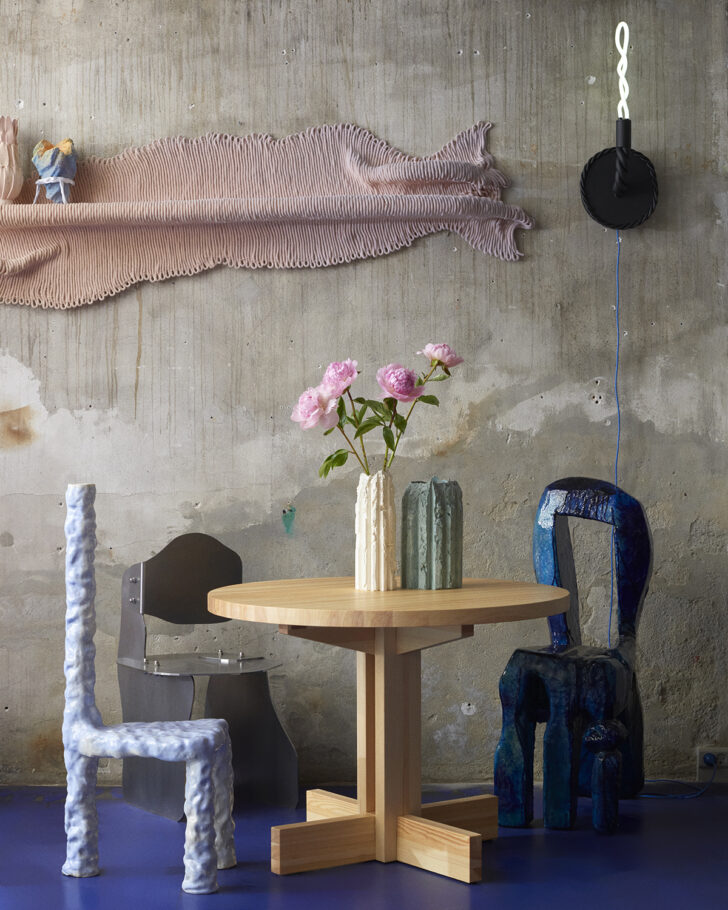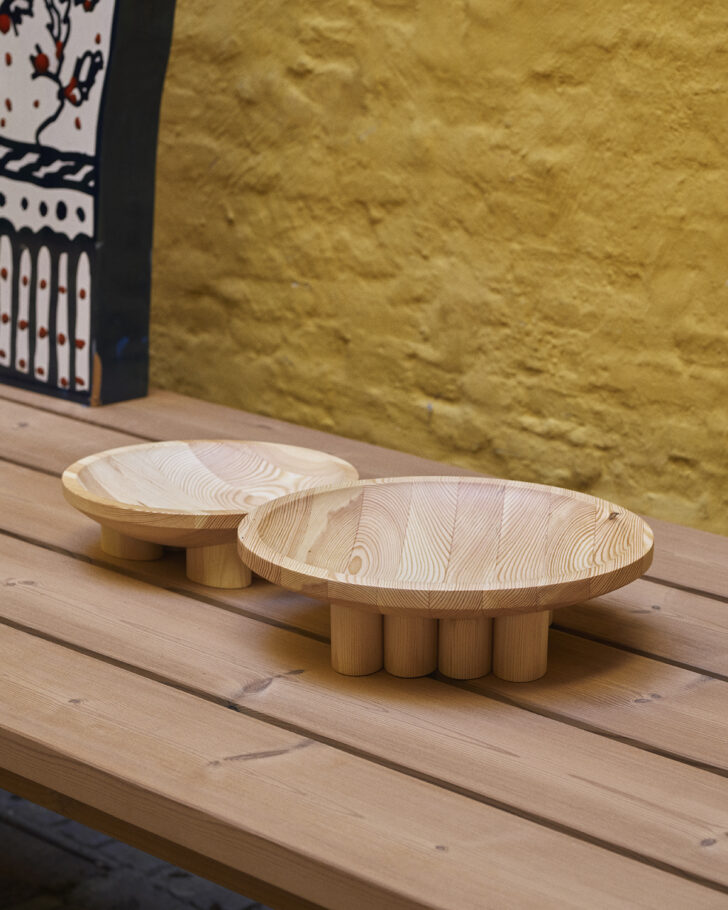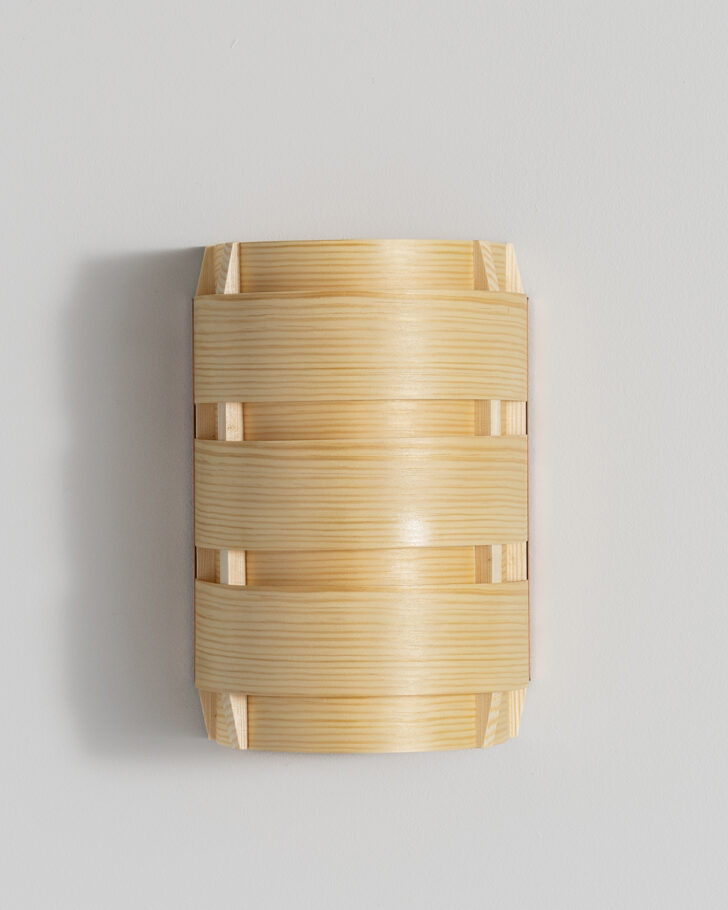 In a top-tier Scandi collaboration, Copenhagen gallery Tableau hosted Finnish design brand Vaarnii for an exhibition of the latter's new products. Lots of pine, again, in the form of solid wood chairs and stools, and lighting created from strips of veneer. All were displayed alongside pieces of functional art and avant-garde design from international artists, curated by Tableau founder Julius Værnes Iversen.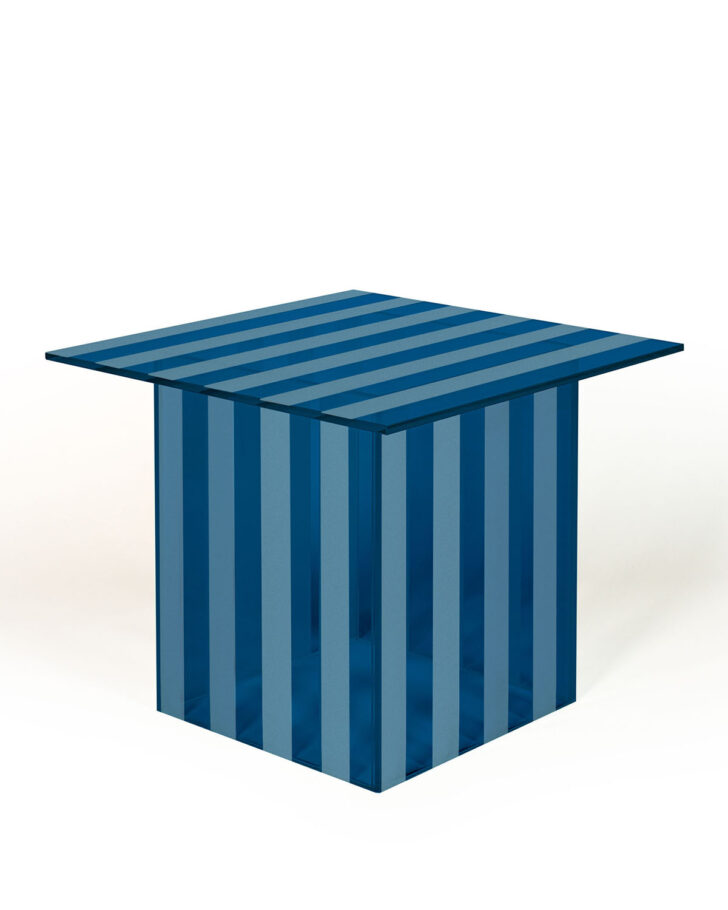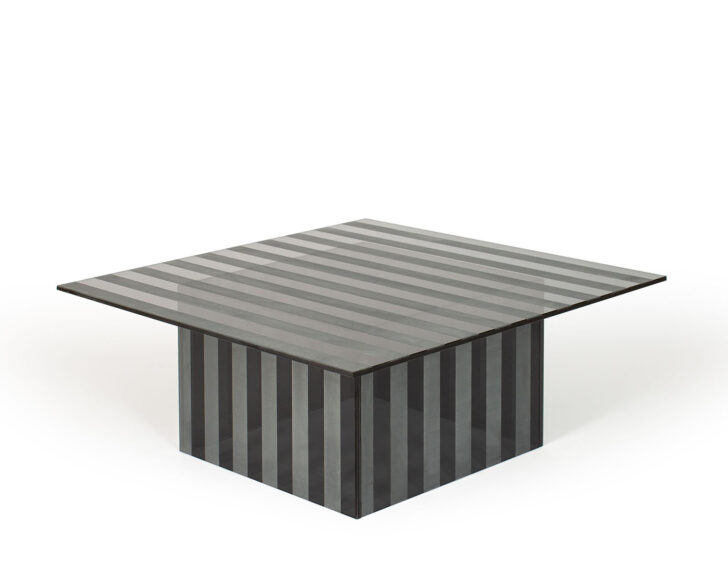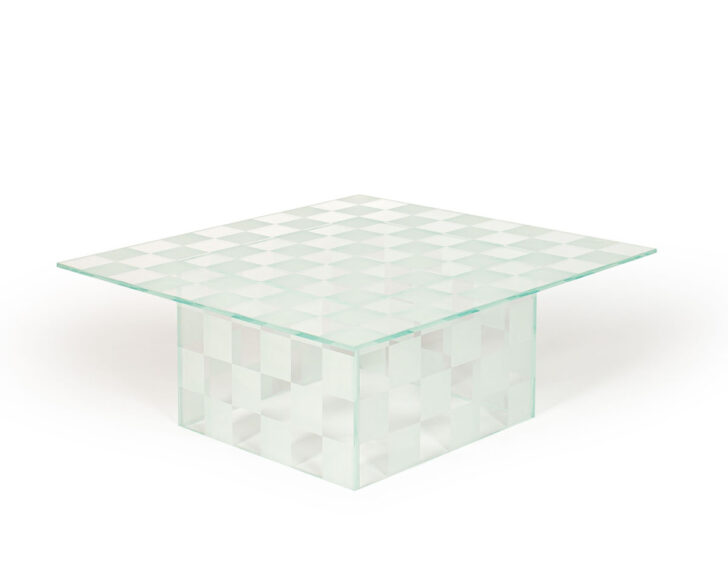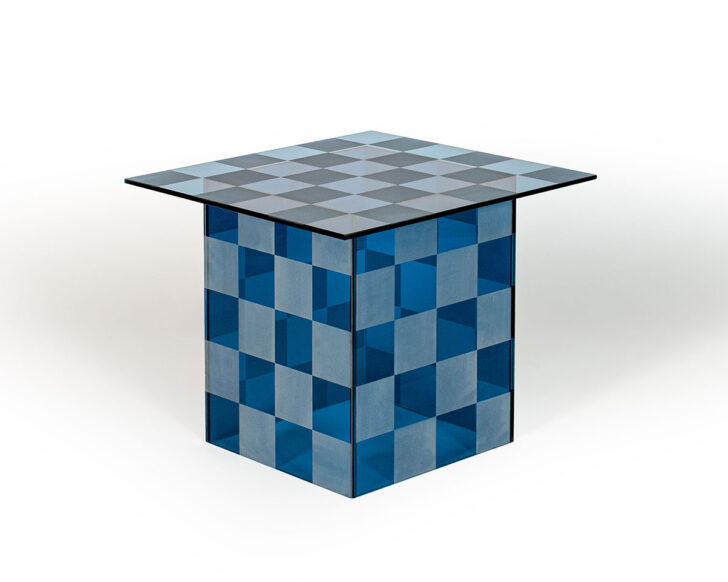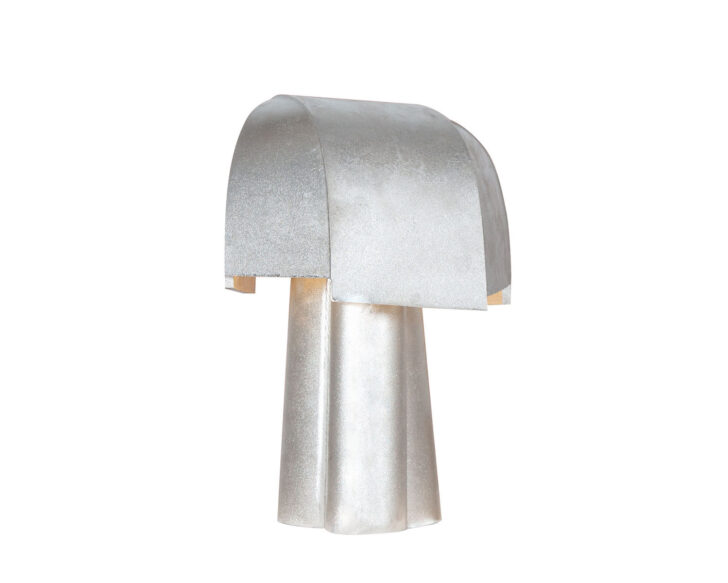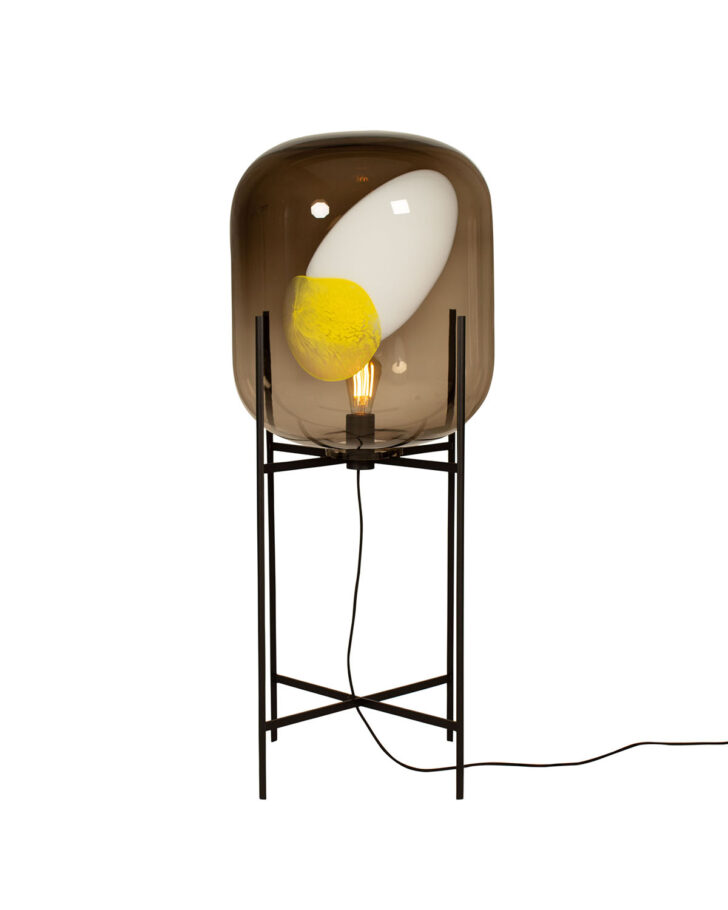 Sebastian Herkner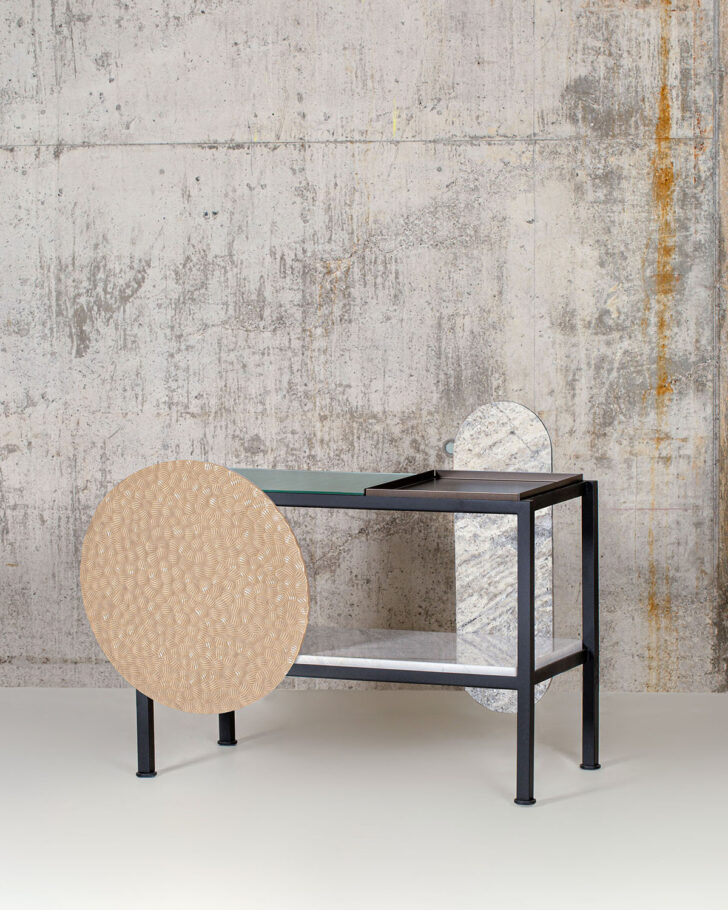 Sylvain Willenz
German brand Pulpo chose to debut products from two designers, Sebastian Herkner and Sylvain Willenz, in two destinations. Herkner's new pieces are a range of checkered and striped glass tables, and a Brutalist metal table lamp. Meanwhile, Willenz has created a metal-framed table with customizable elements in ceramic, travertine, glass or other materials that slide across its sides, as well as cartoon-like ceramic side tables comprising a pill-shaped element stacked offset upon a cylinder. All of these were showcased at the brand's space on Frederiksgade, while limited editions of Herkner's Oda lamp were displayed at the Beau Marché store.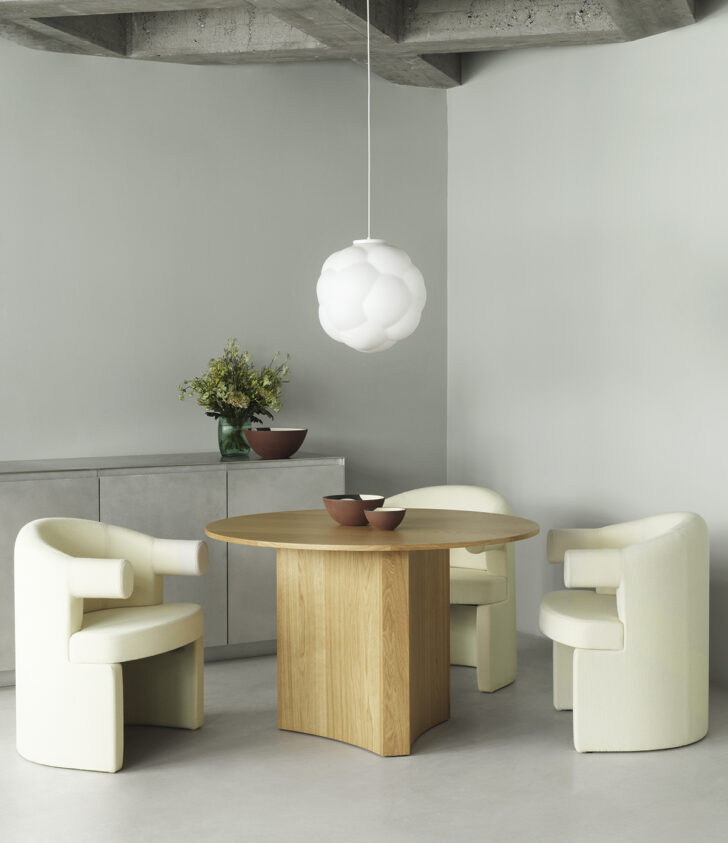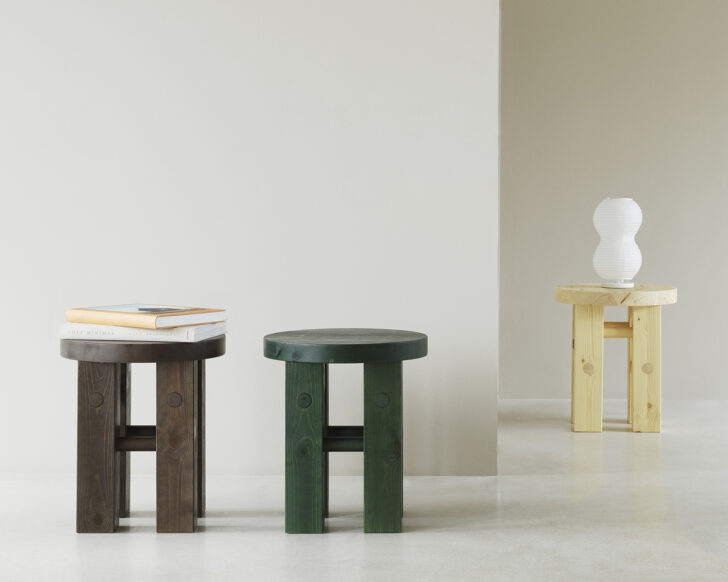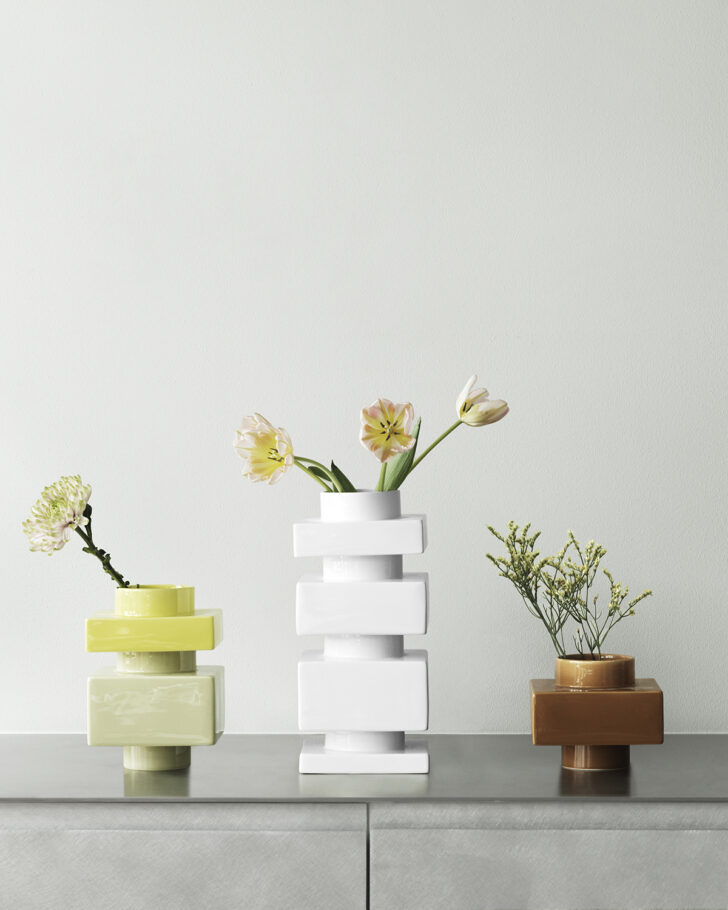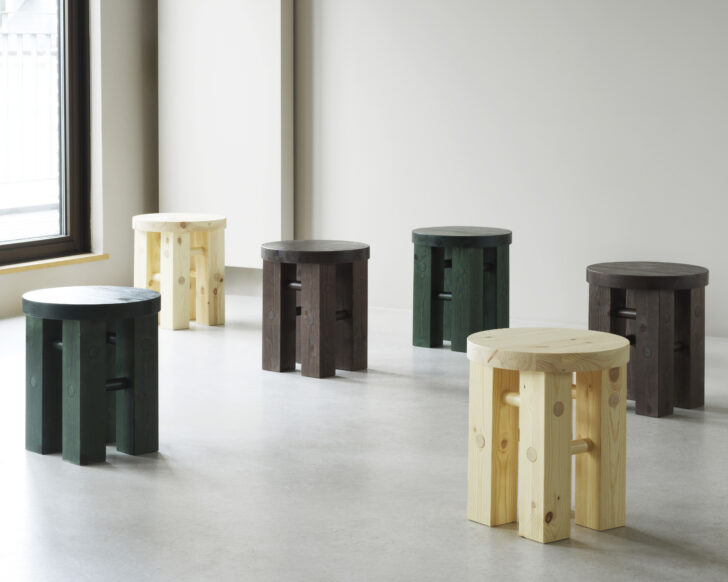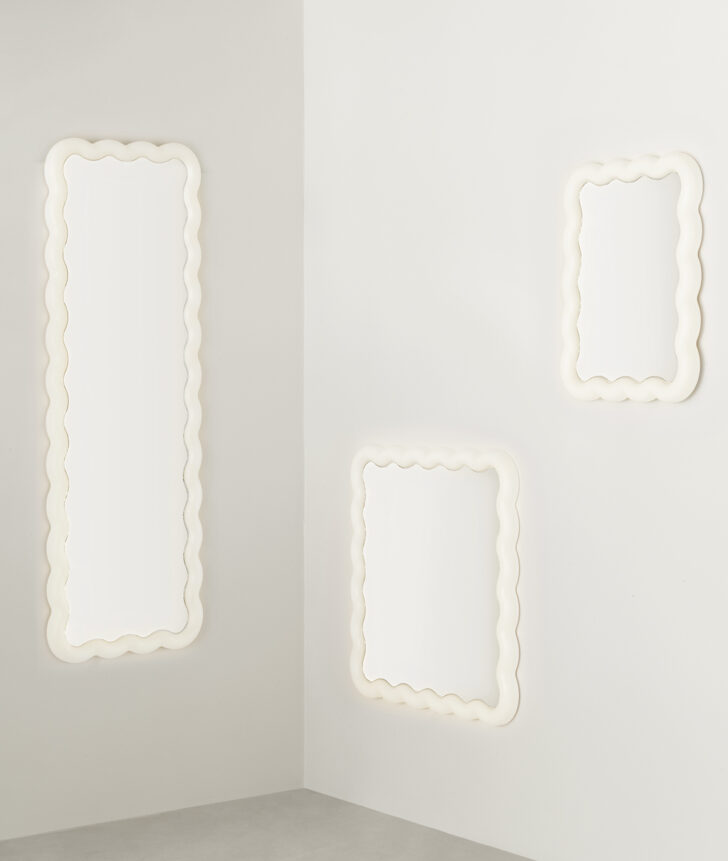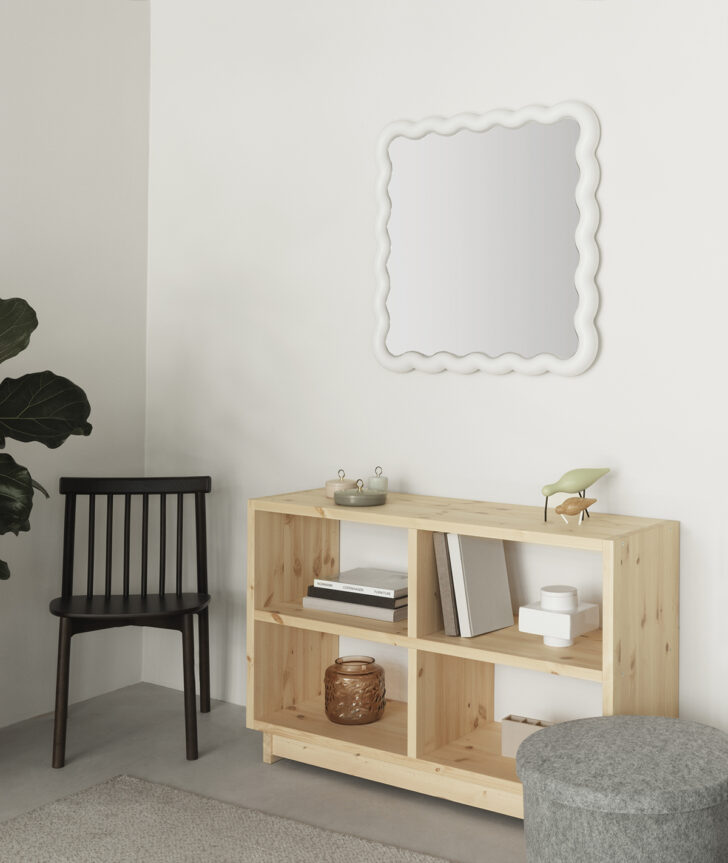 Danish furniture brand Normann Copenhagen's launches for this year include the Burra seating collection, named after burrata cheese and described as similarly soft, and the simple stained-wood Fyre stool crafted from solid pine — again, a material experiencing a grand resurgence in 2023! There's also the Illu mirrors with wavy frames integrated with LEDs, and Deko Objects, a set of geometric vases stacked like minimalist totem poles. Hits all round!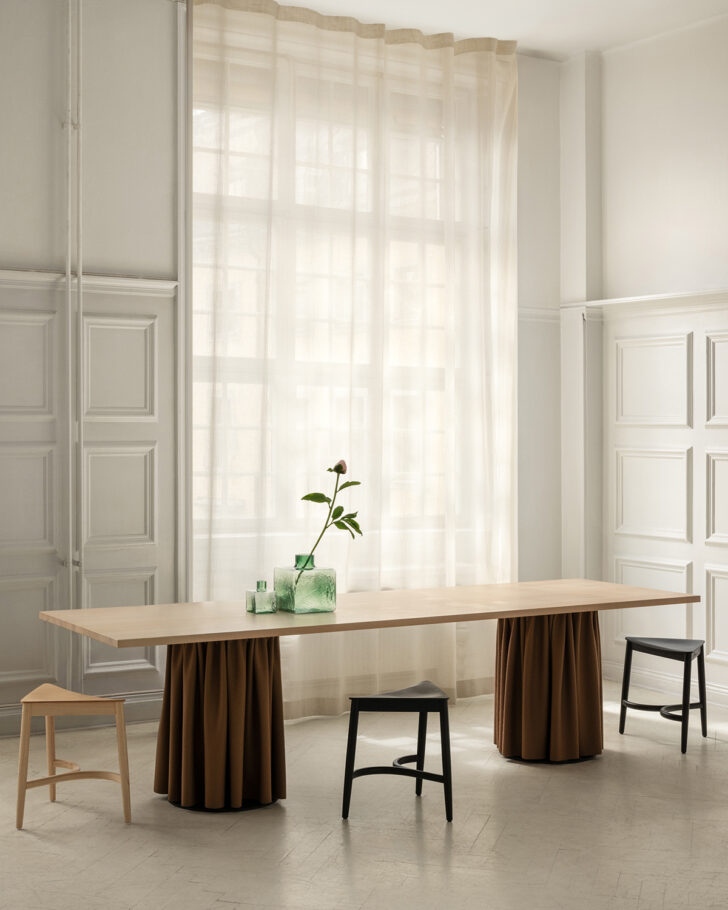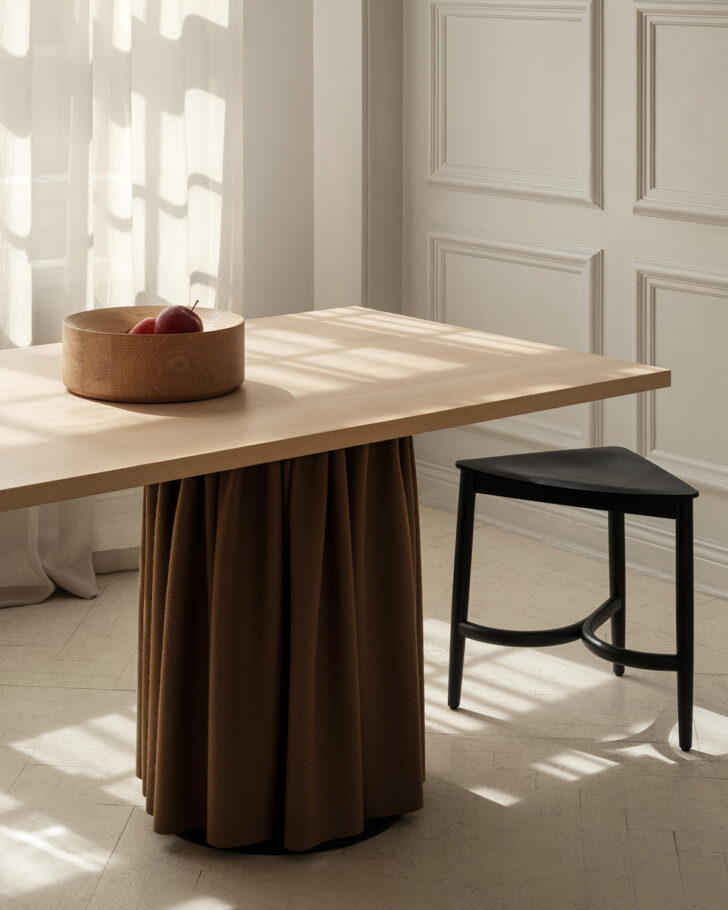 Björn Dahström
Furniture, lighting and sculptures wearing skirts have cropped up a few times recently, and this mini-trend continues in Björn Dahlström's Softcolumn dining table for Swedish brand Fogia. The wooden table's pair of legs are circled by ruched fabric, adding softness and warmth to the design, which comes in lacquered or black stained ash, lacquered oak, and walnut, and two height variations. Fogia also announced a partnership with textile studio Byborre during 3 Days of Design, and unveiled three new fabric patterns to kick things off.
Kinship Exhibition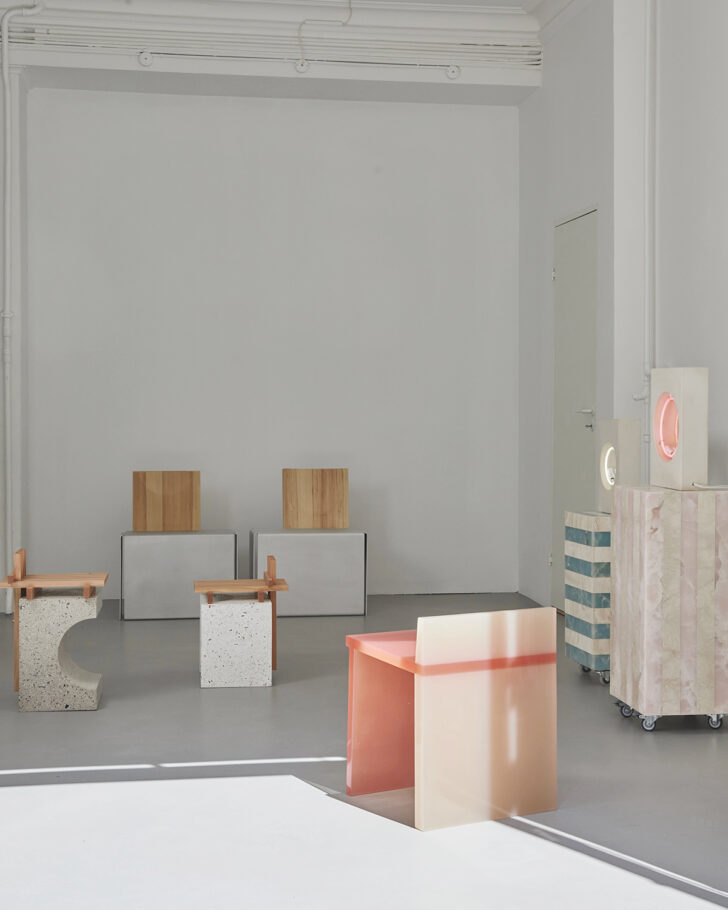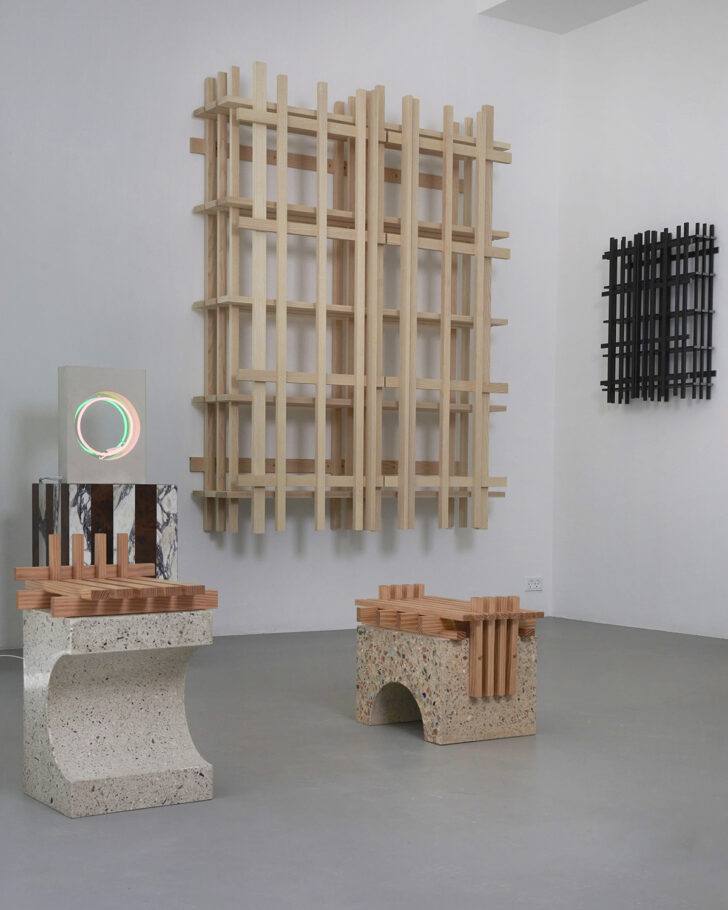 For the majority of June and July, and happily coinciding with 3 Days, Alice Folker Gallery is presenting an exhibition titled Kinship, which "focuses on the importance of strong collaboration, good craftsmanship and clear communication." The combined efforts of designer Birgitte Due Madsen, architect Anne Dorthe Vester and curator Henriette Noermark have resulted in a showcase of new pieces, which range from concrete and wood stools, to sculptures featuring neon lights. Photos by Benita Marcussen
Michael Anastassiades at Dansk Mobelkunst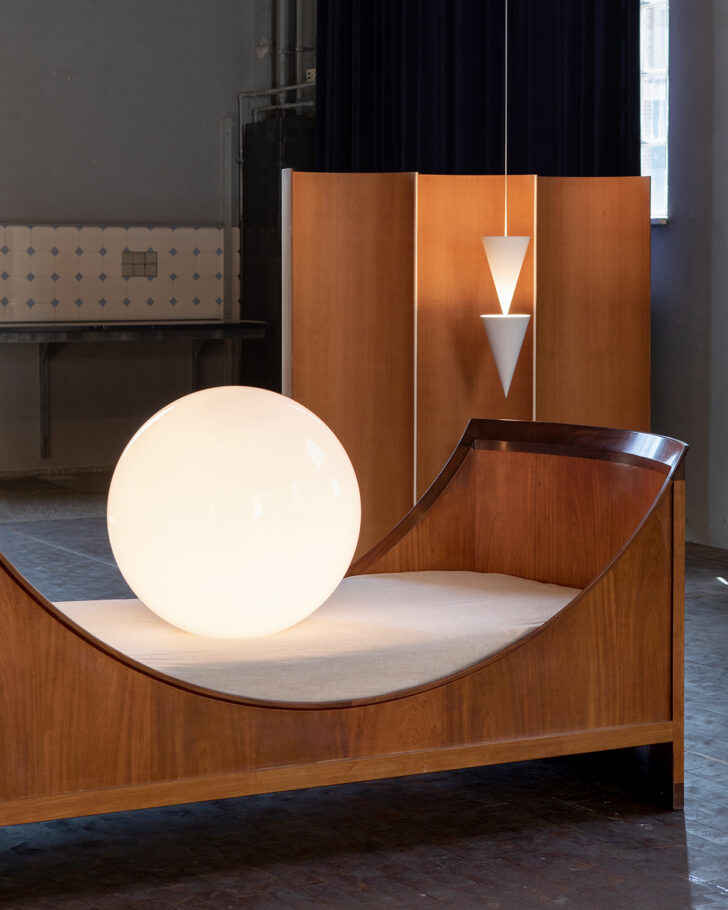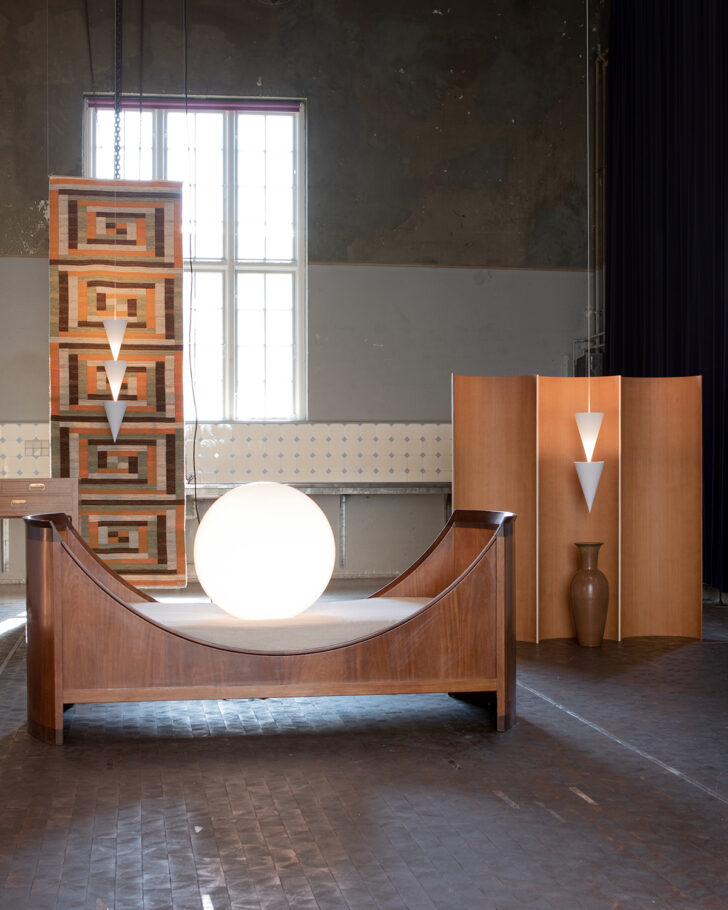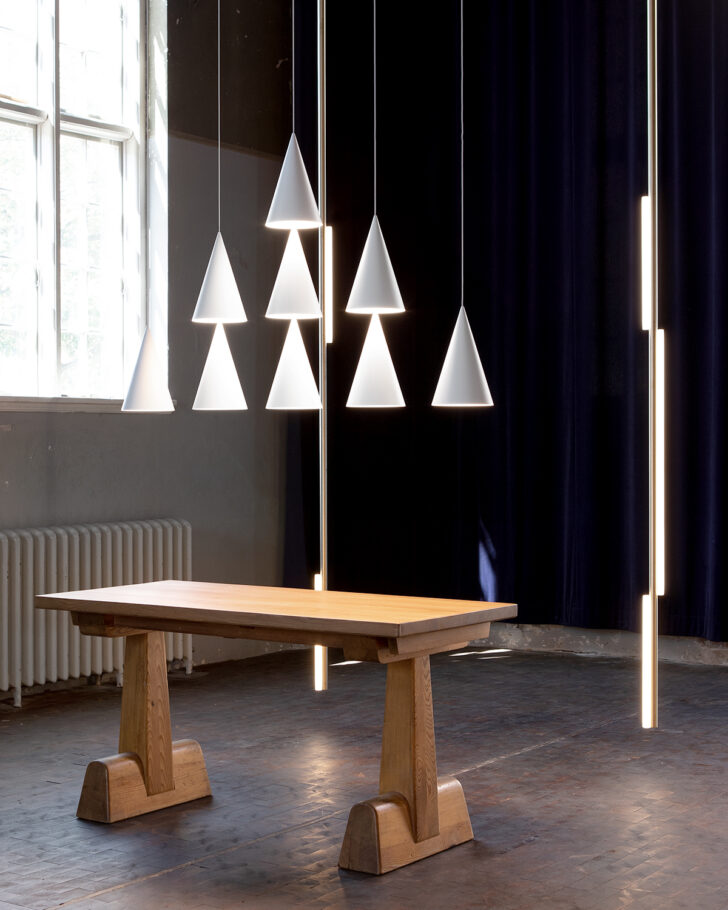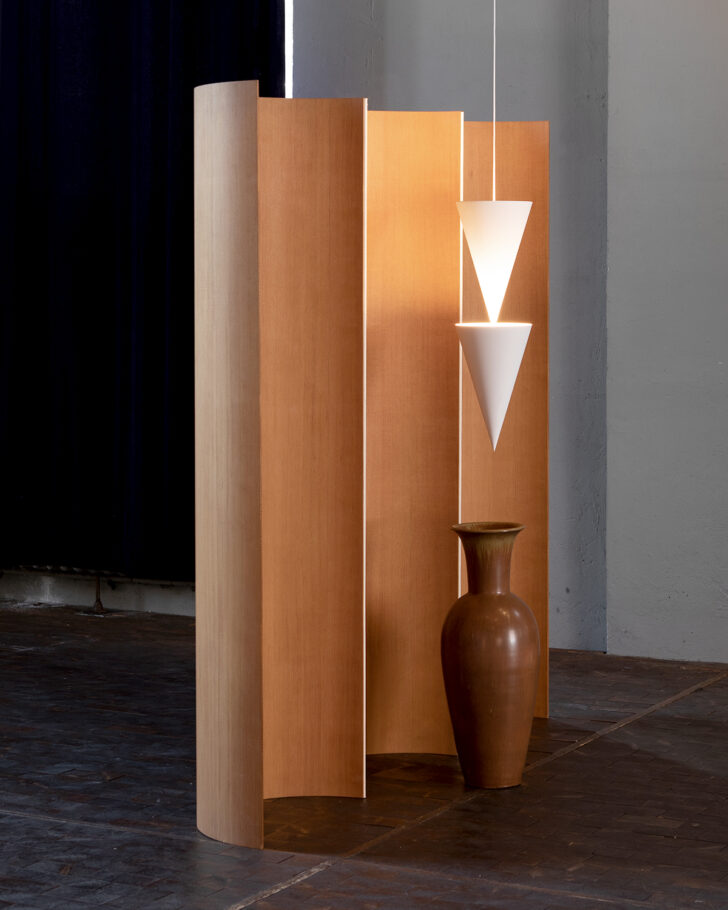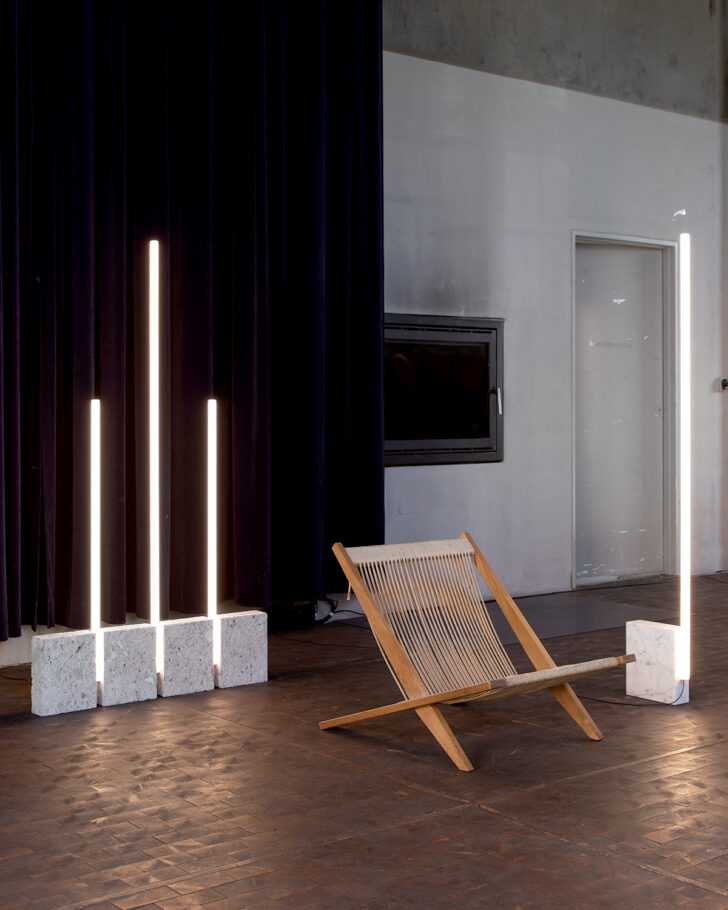 The simple elegance of Michael Anastassiades was on view as the London-based designer presented lighting old and new as part of an installation at Dansk Møbelkunst, combining his minimalist lights with pieces from the Danish gallery's collection of wooden furniture, in its recently opened space within a former ship repair warehouse. The exhibition, titled Stilleben 2, followed an initial collab between the two companies in Paris back in 2016.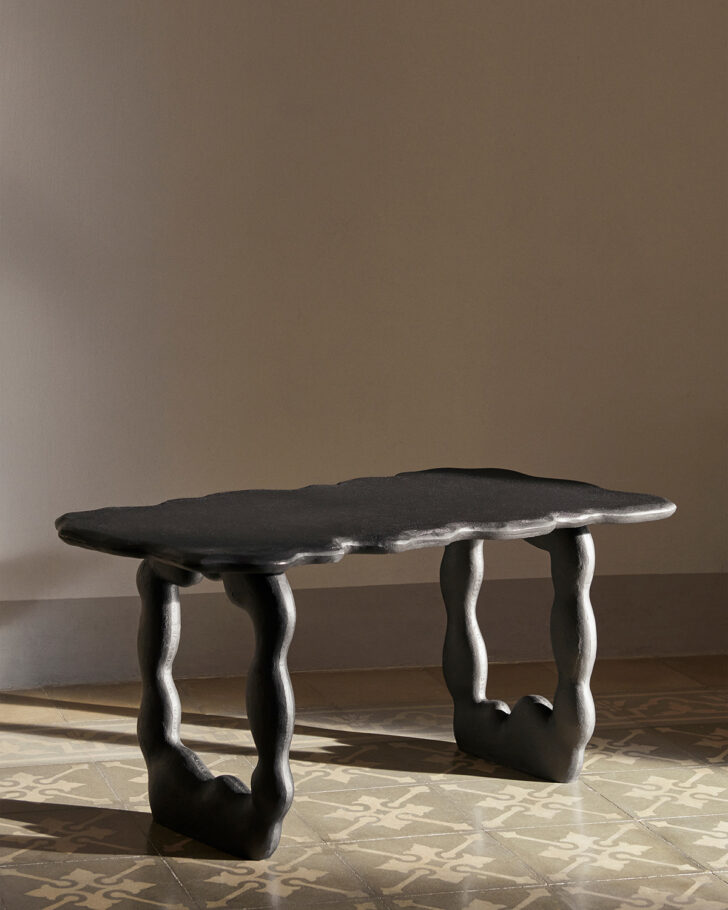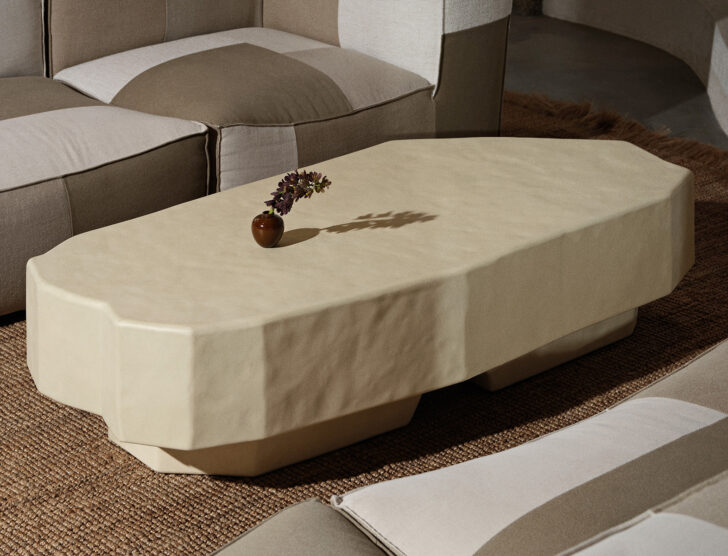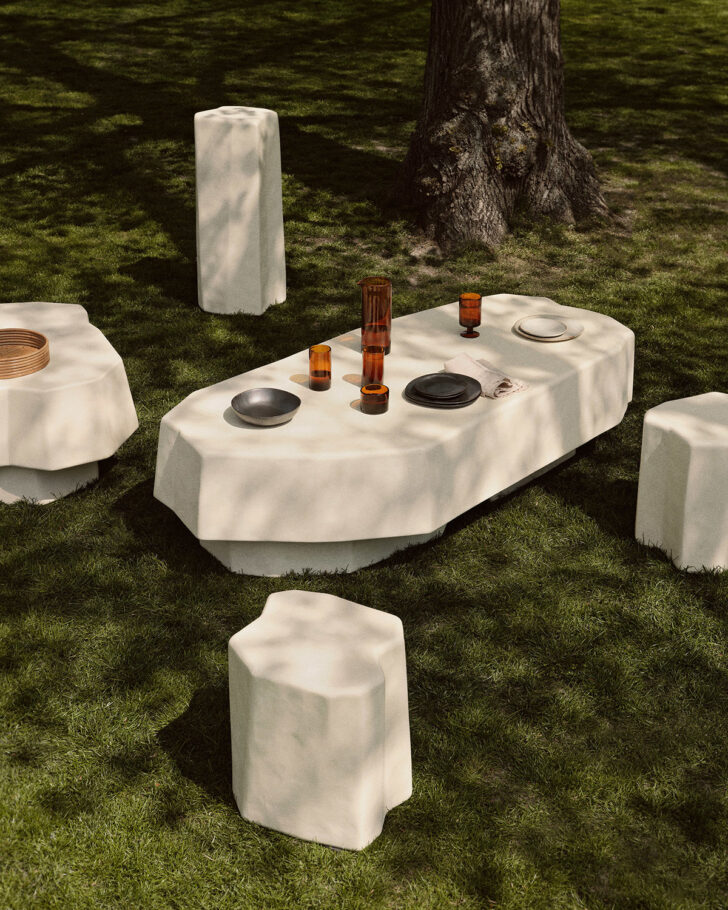 Norwegian artist Anna Maria Øfstedal Eng's latest sculptural work for Danish brand Ferm Living is a table called Dal Piece, which features organic-shaped components based on the "brutal aesthetic of a mountainside found in Gudbrandsdalen. Here, the slow trickle of water had assiduously eroded the hard rock, carving out a distinct stone cave with a captivatingly curved wall," she said. Made entirely from recycled cast aluminum, the design is intended to have a mythical presence.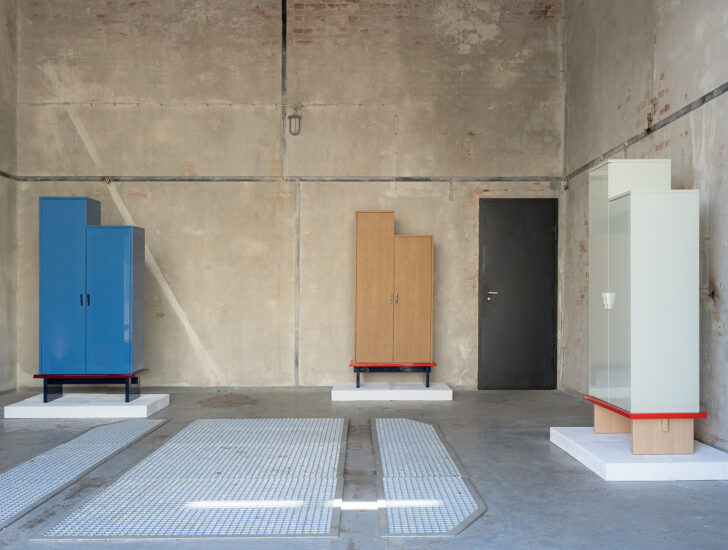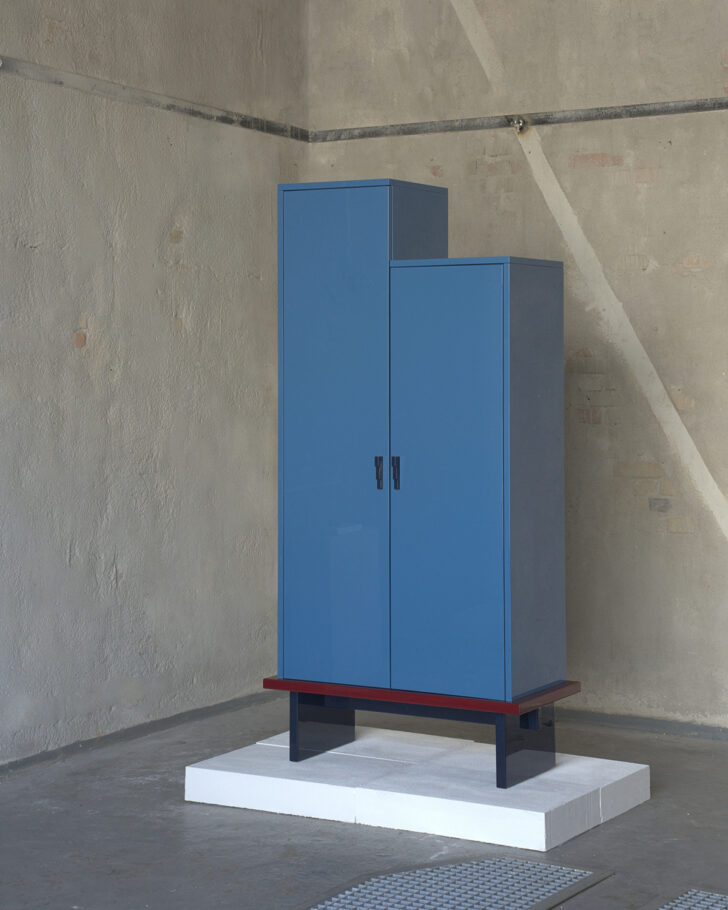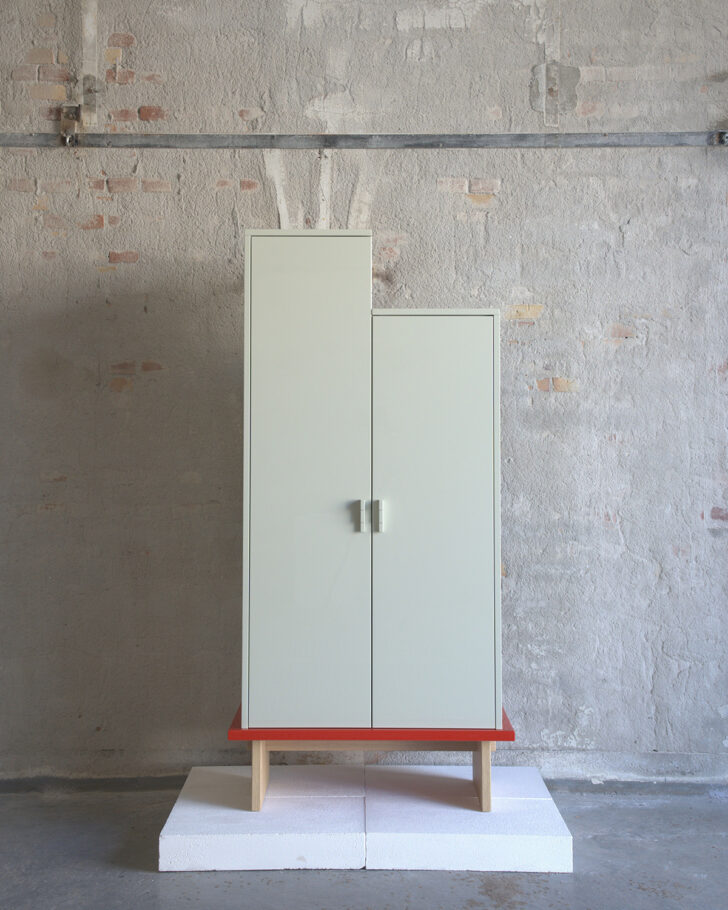 This fun cabinet with sides of unequal heights was designed by Danish studio Atelier Axo for Italian brand Vero. Although it debuted in Milan two months previous, the Anton Cabinet was in Copenhagen in a wider range of finishes and colors, introducing Dusty Blue and Dusty Green variations along with the existing Oak Veneer and Plum. "One of our friend's sons is called Anton and with this design we wanted to express his character," said the designers.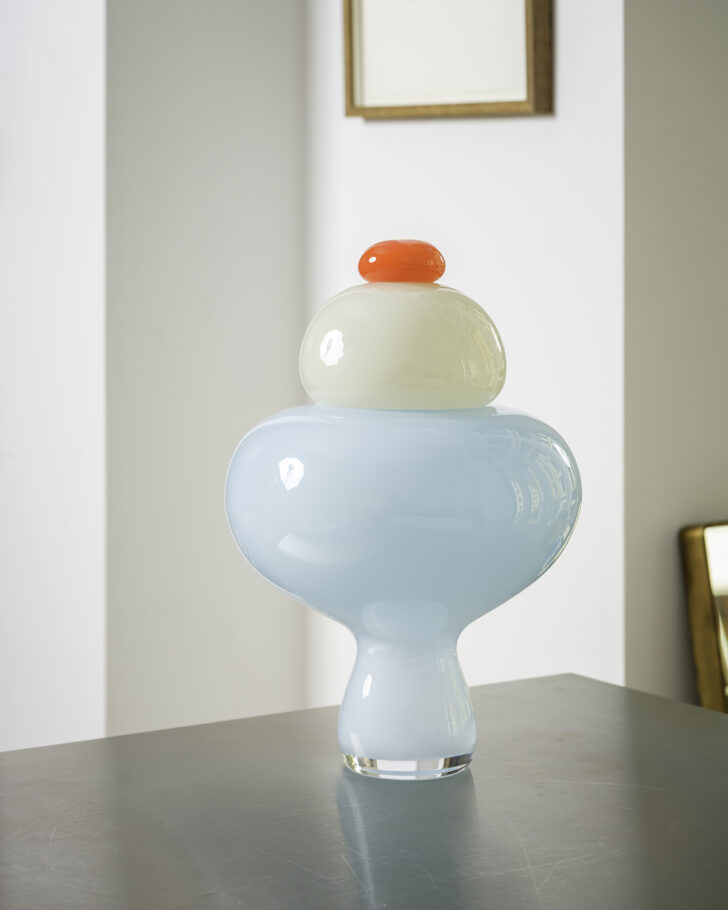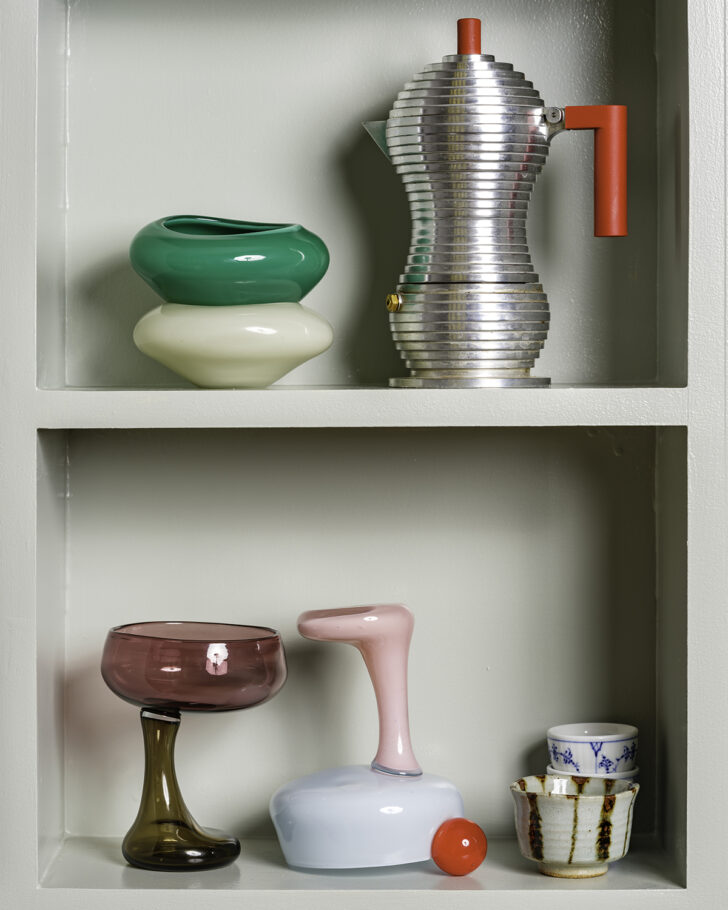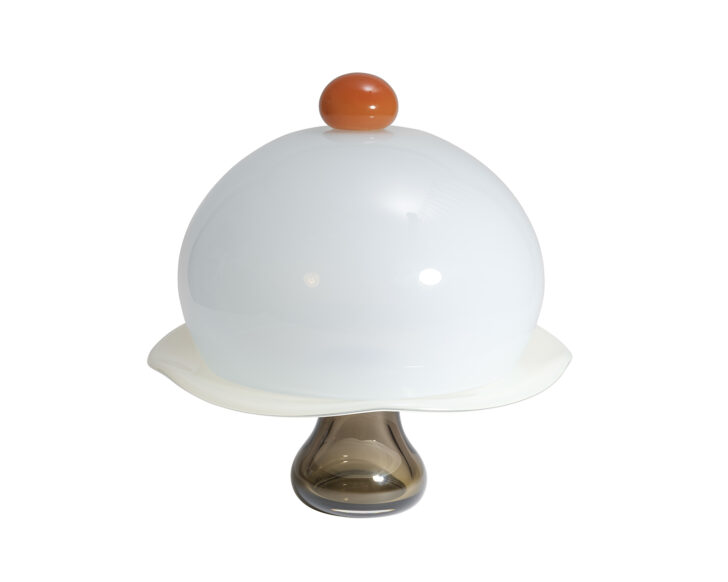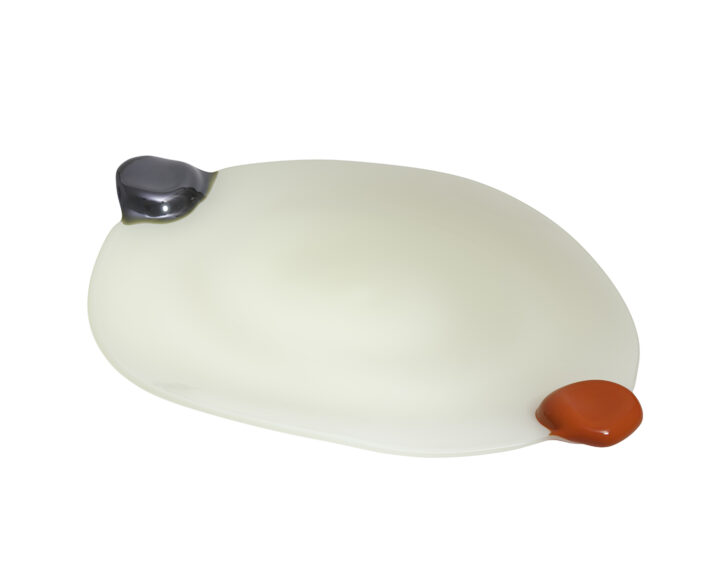 Copenhagen-based Helle Mardahl's Candy Collection of glassware is as sweet as you'd expect. Her set of color-blocked vessels and tableware includes cocktail glasses, sugar bowls, and an incredible cake stand and cloche.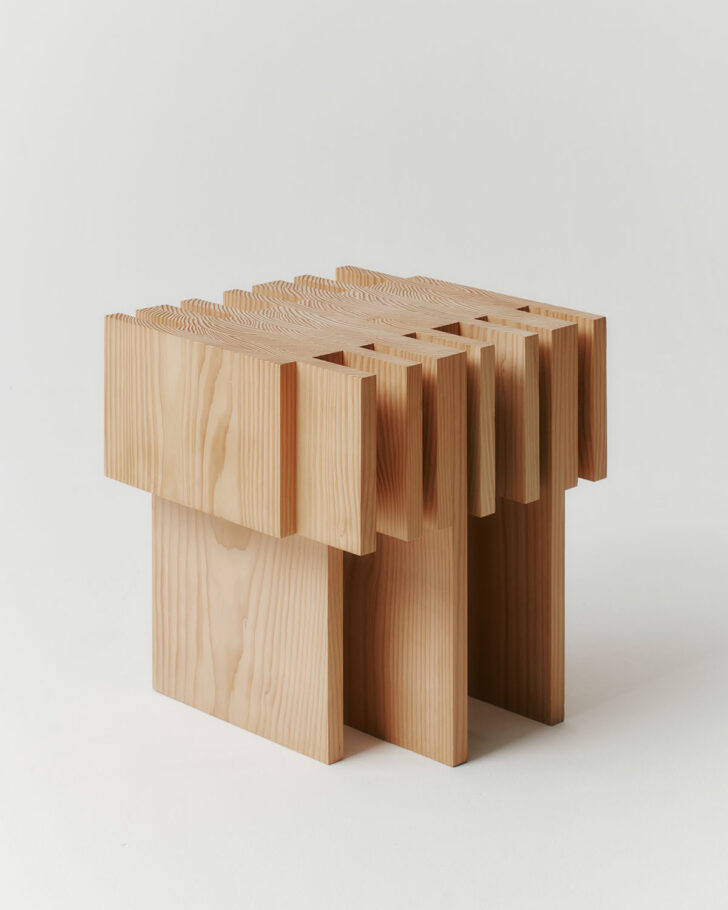 Laerke Ryom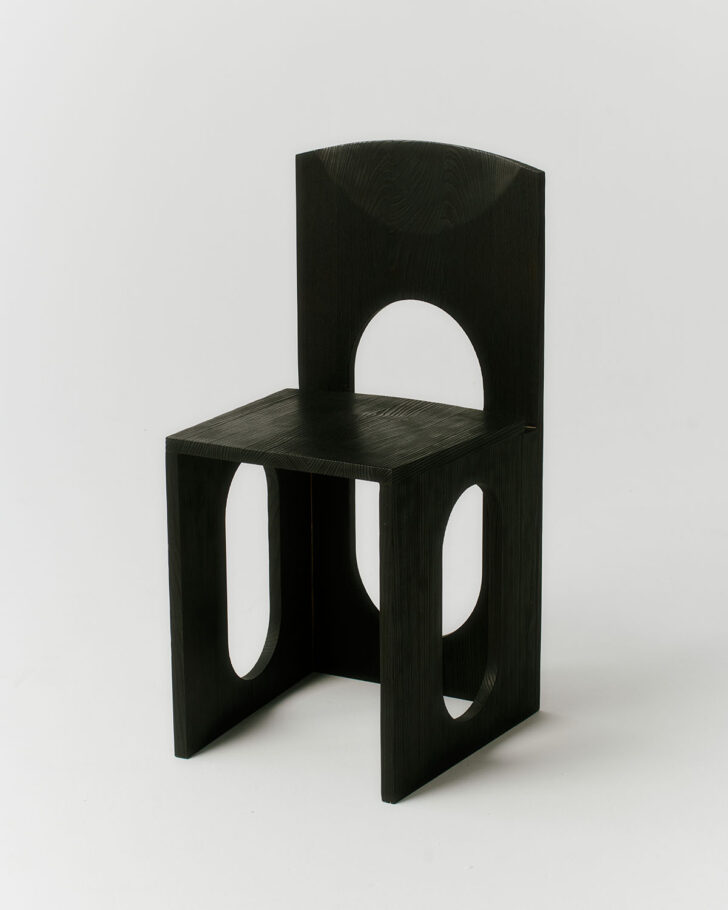 Kasper Kyster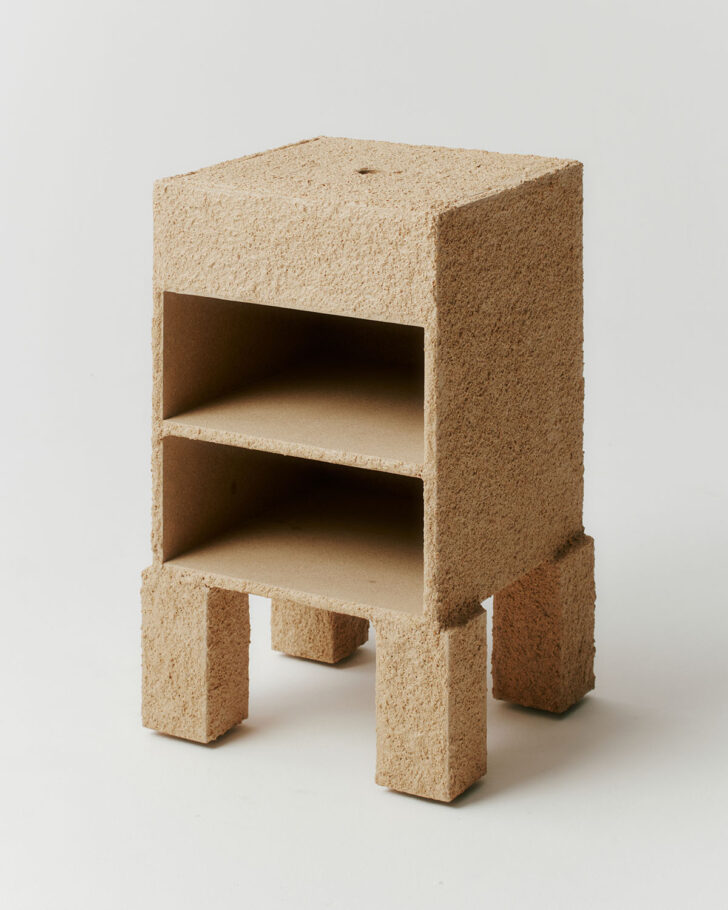 Haus Otto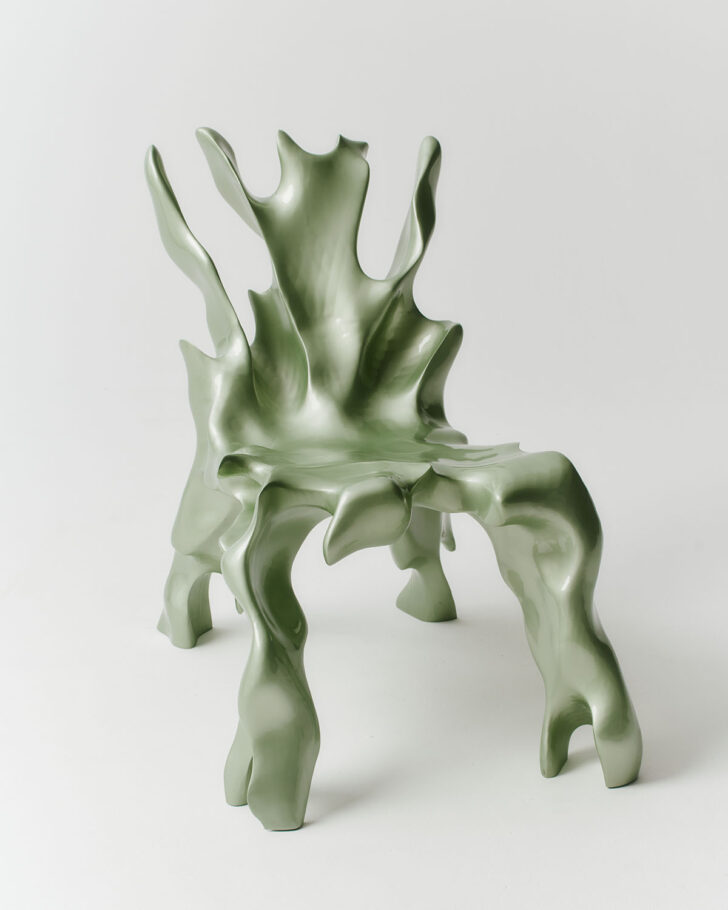 Matthias Malm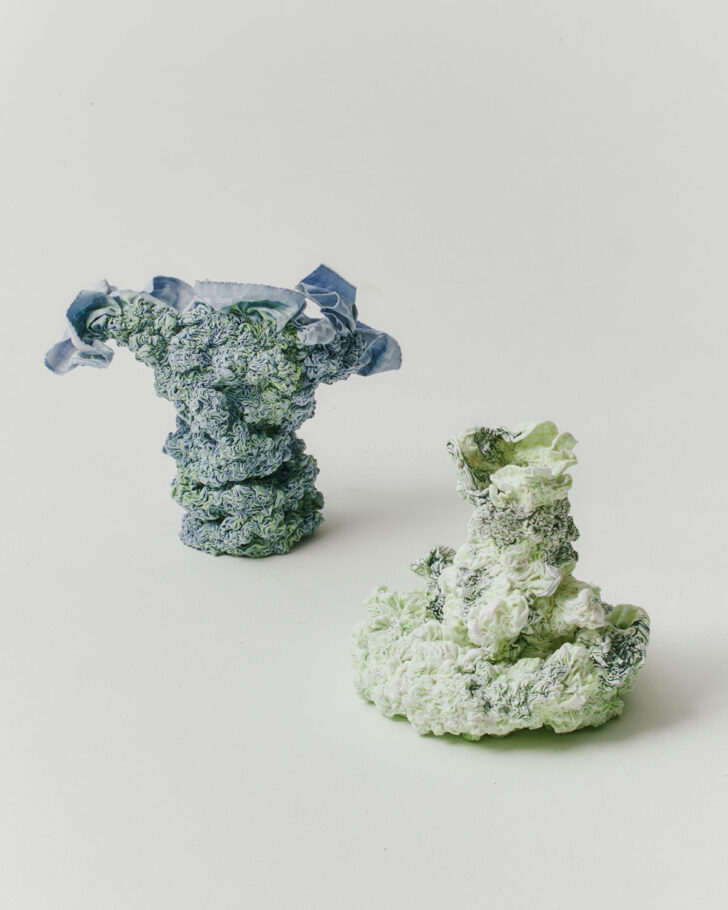 Jens Ole Arnason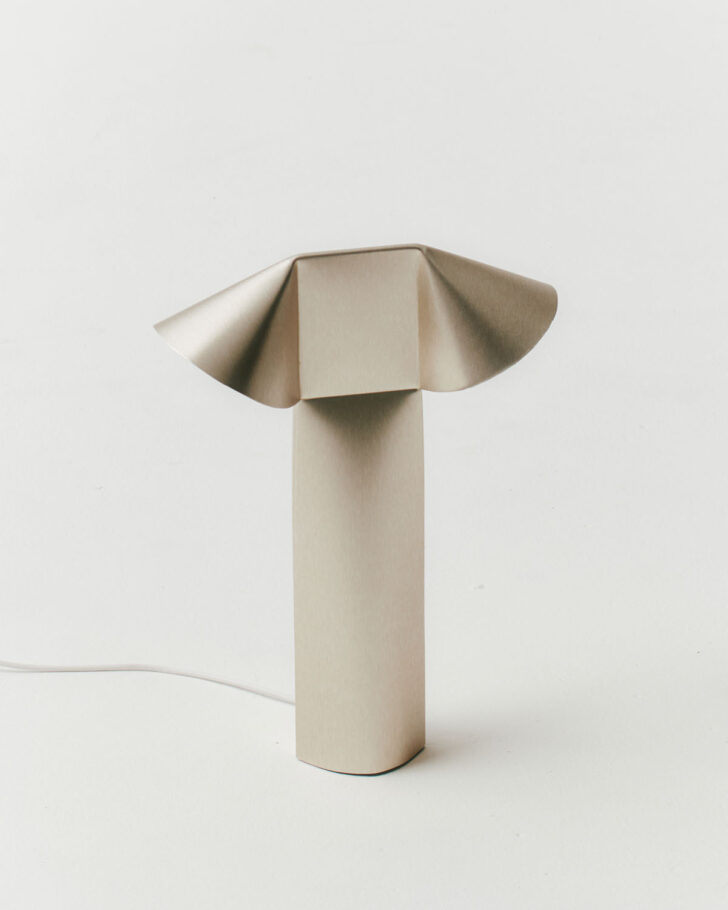 Julian Gregory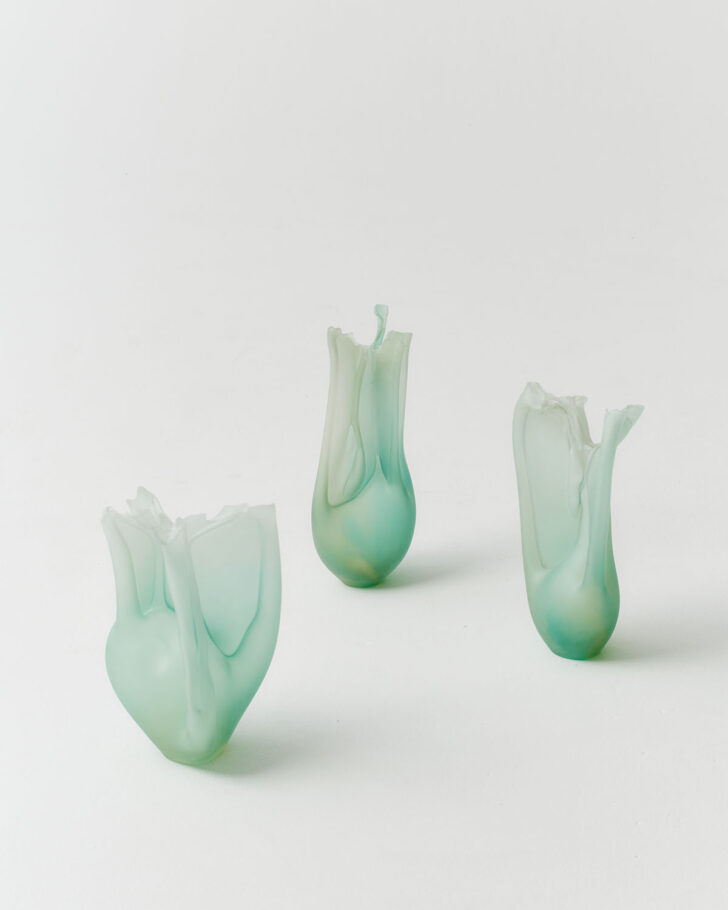 Laura Sonne Lund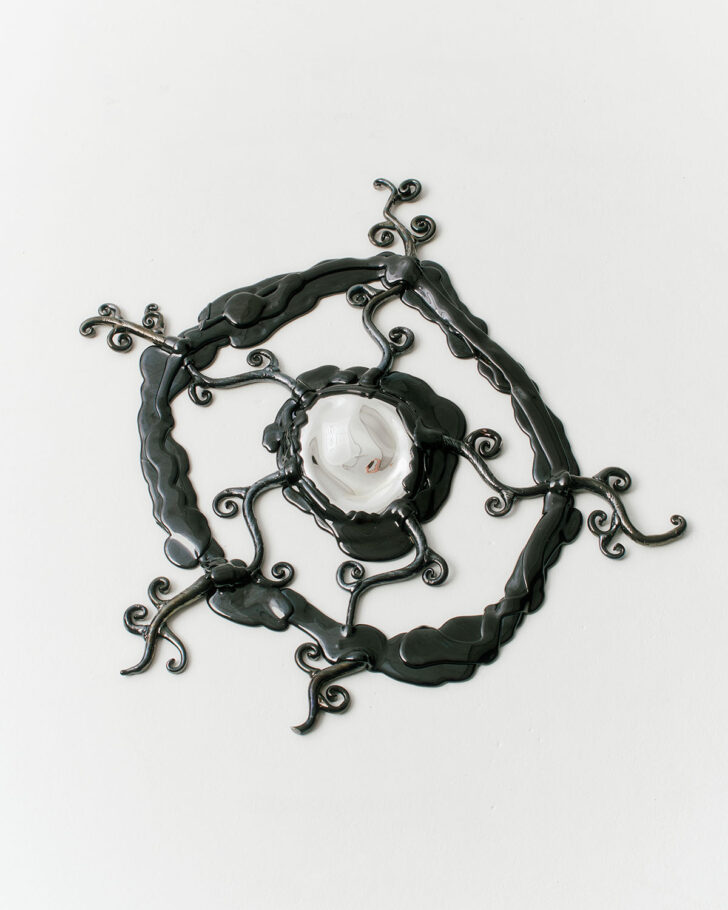 Silje Lindrup
The third exhibition by local creative platform Ukurant gathered young designers from around the world, presenting 18 pieces that explore new materials and production techniques within a historic workshop building. Highlights: Sculptures by Jens Ole Árnason that looked like crumpled paper and deconstructed theater curtains; folded metal lamps by Julian Gregory; stools by Lina Chi that appear to be made from brown paper; organically shaped vases by Laura Sonne Lund, and a similarly sinuous chair by Mathias Malm—both of which gave very 'The Last of Us' vibes.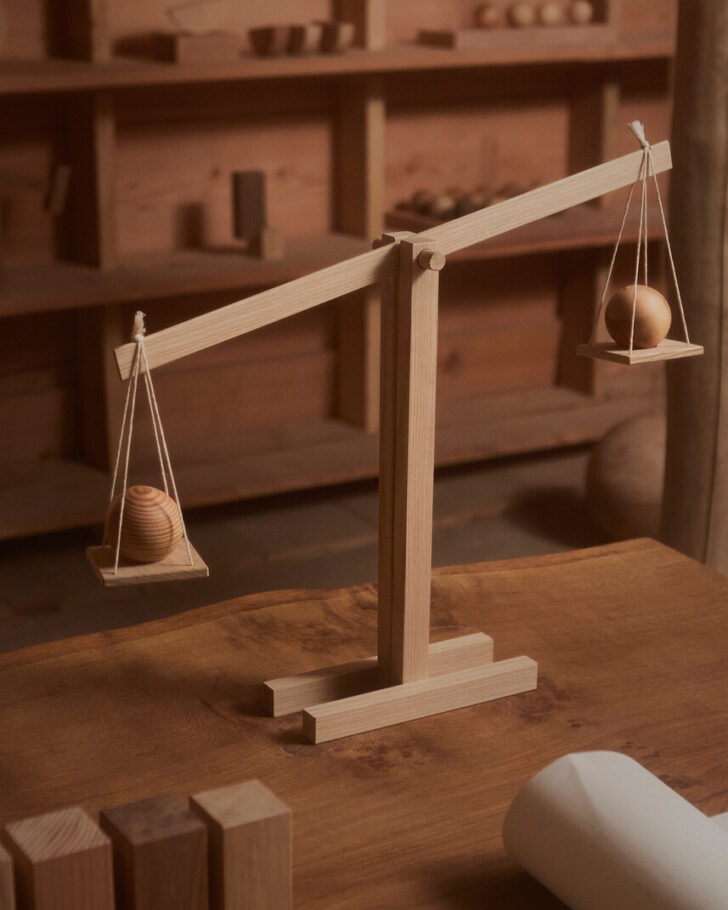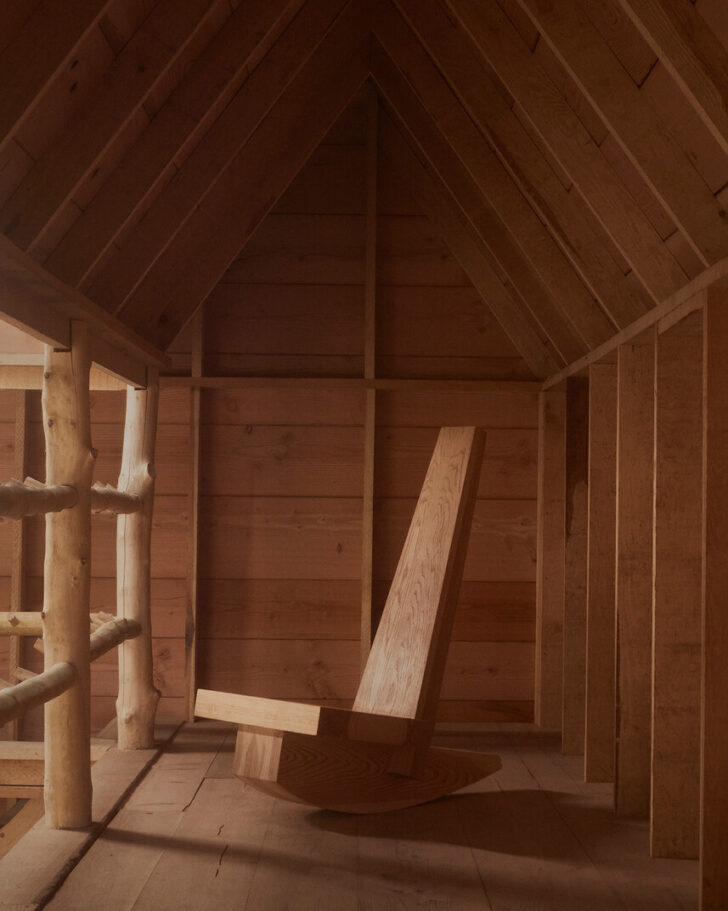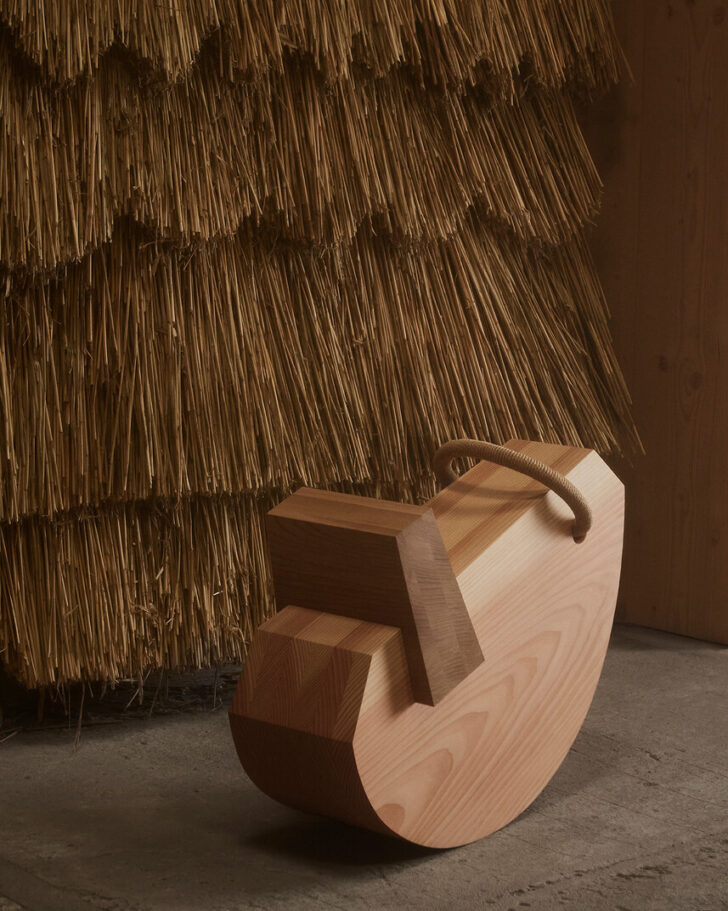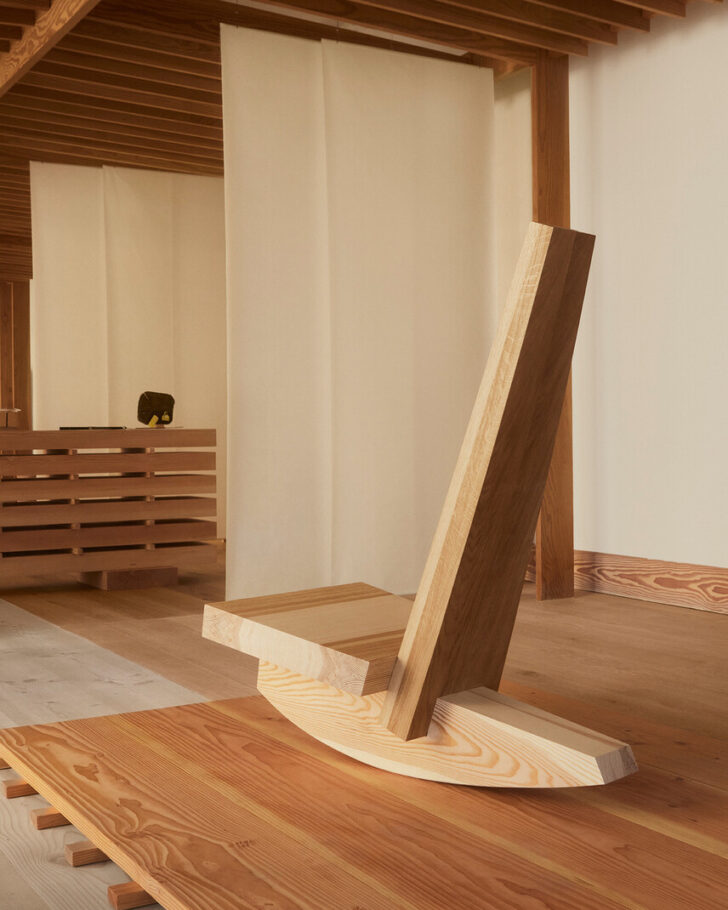 Design duo Christian+Jade went all in on wood for their exhibition in partnership with timber flooring company Dinesen. Titled Weight of Wood, the show included a variety of furniture pieces that require human weight and interaction to work, like a seesaw, a rocking horse, and a rocking chair, as well as a host of smaller objects and sculptures that explore a similar theme, and use a range of different wood types in various stages of being processed.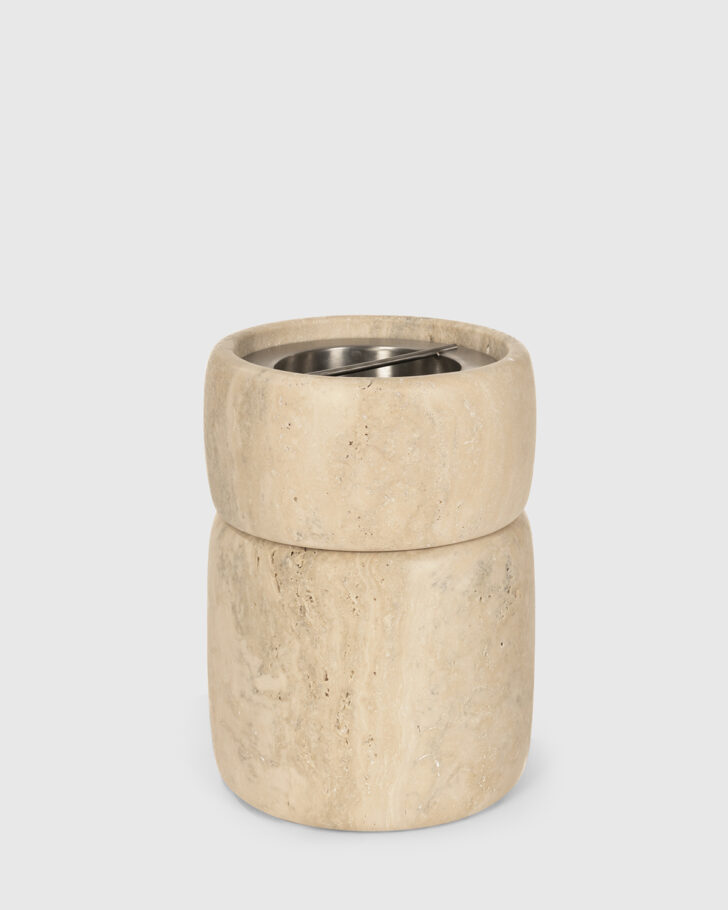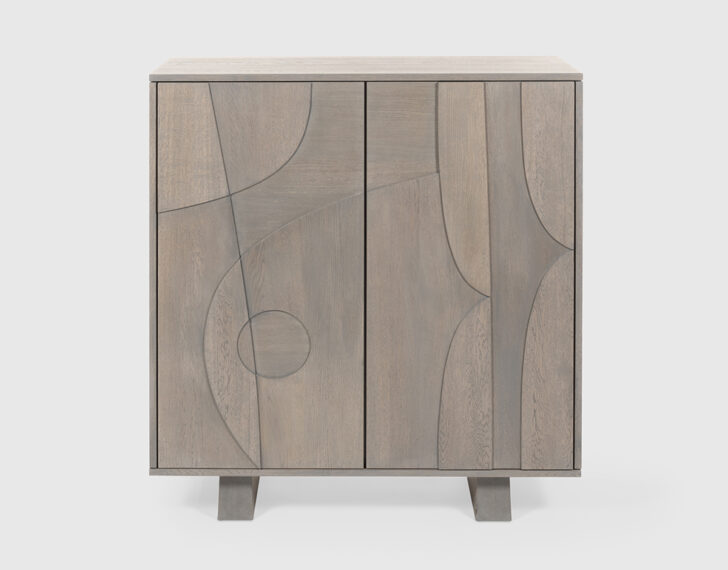 Sebastian Herkner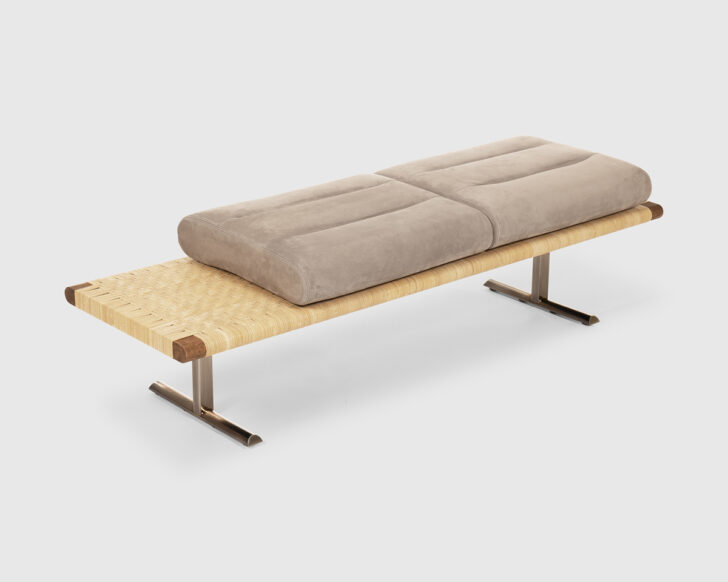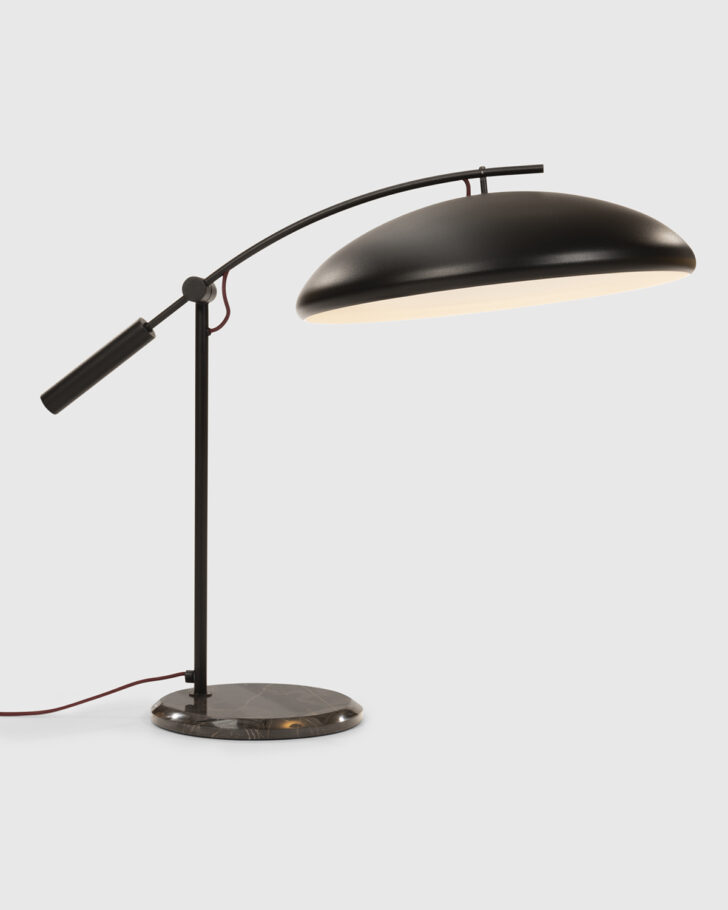 Yabu Pushelberg
Within the decorative surrounds of The Odd Fellow Palazzo, a Rococo mansion in the city center, Canadian brand Man of Parts presented its new products as part of a joint exhibition named Framing, curated by Yabu Pushelberg. Introductions to the brand's line-up of international design talent include Christophe Delcourt, Simone Coste, and Workshop/APD, while highlights from the exhibition include Sebastian Herkner's Wynwood cabinets with muraled fronts, and his Bowie vases based on the vaults at Louis Khan's Kimbell Art Museum.