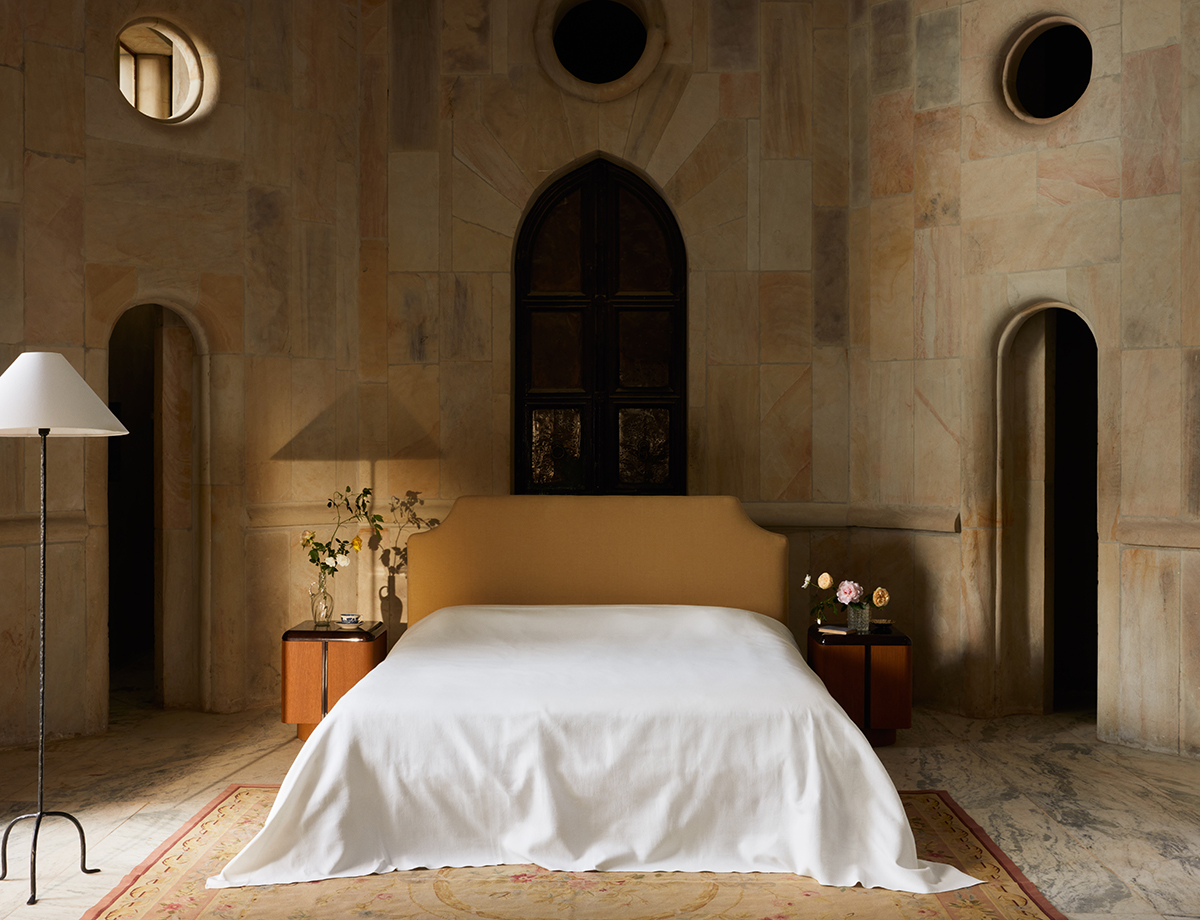 A weekly Saturday recap to share with you our favorite links, discoveries, exhibitions, and more from the past seven days. This week: 12 designers reinterpret the classic piggy bank, Martino Gamper floods a New York gallery with 700 hooks and vases, and a South African designer interprets 1920s glamour through the lens of a classic TV period drama (above).
Exhibitions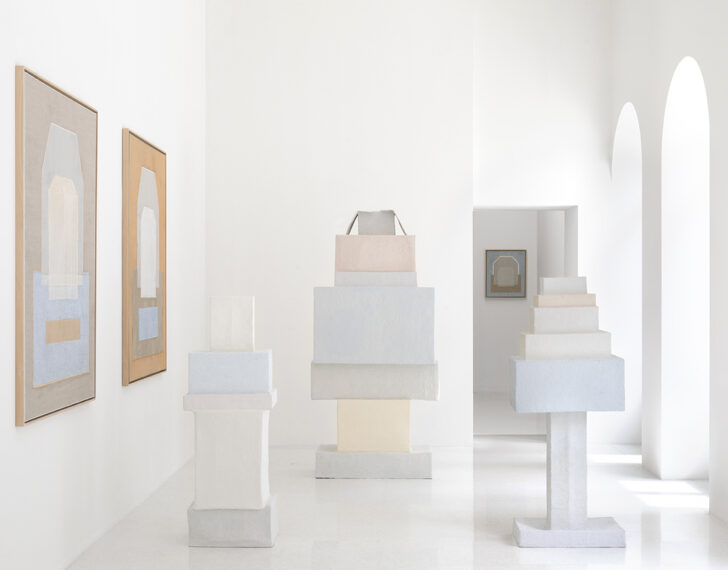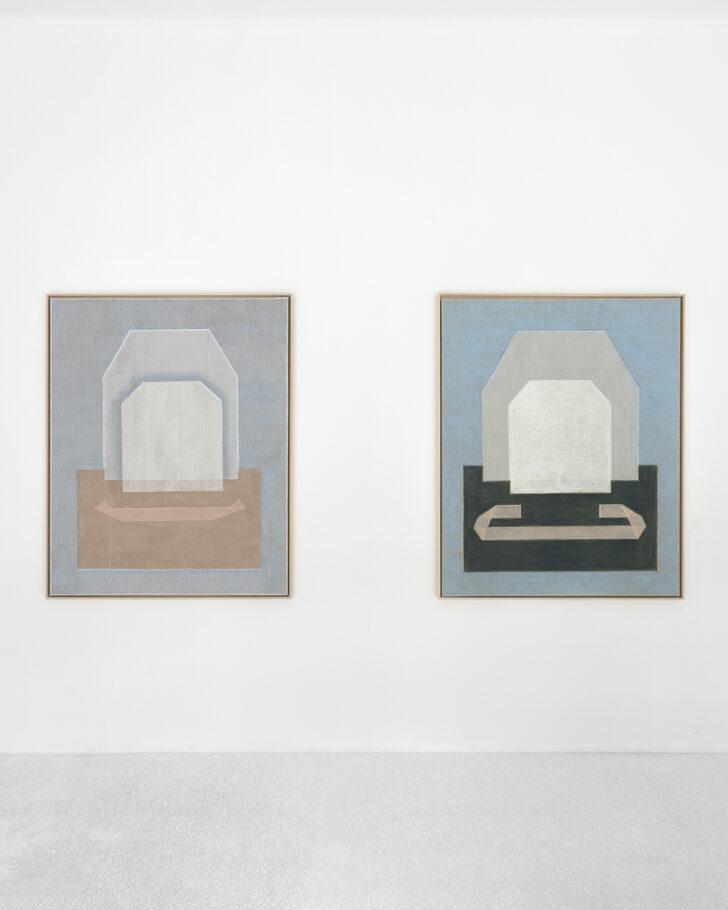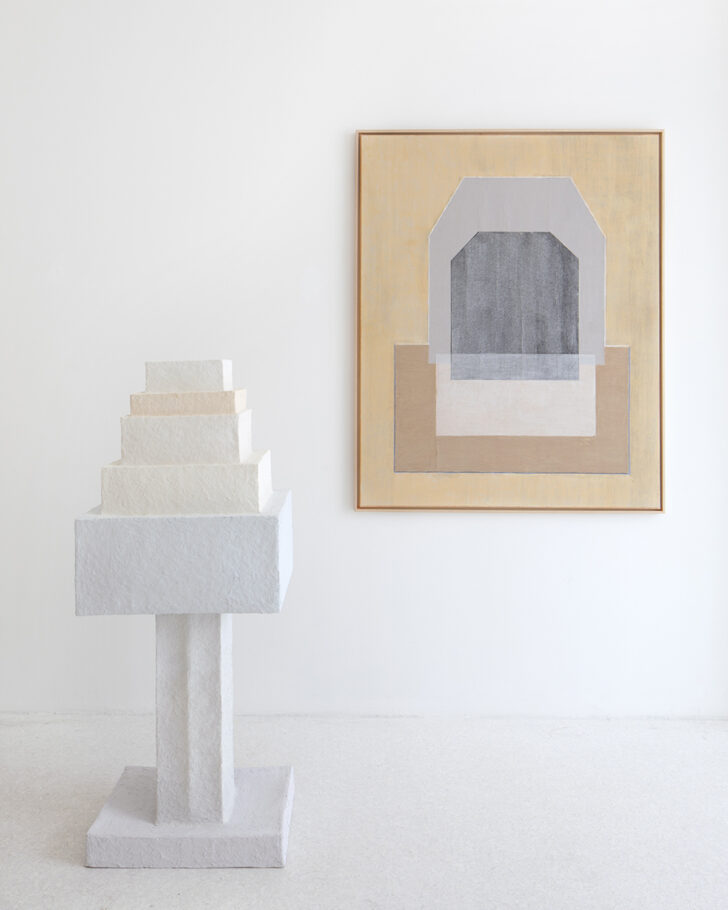 In Break Easy, a solo show of works by German artist Kim Bartelt at the Cadogan gallery in Milan, the color palette is tranquil and calming, yet there's an emotional mysteriousness that lingers, having to do with the tension between solidity and ephemerality. Bartelt's paintings are composed of delicate sheets of paper pasted onto unprimed canvas, their translucence suggesting permeability and barriers breaking down. The sculptures share similar concerns: they look durable and weighty but they're hollow, constructed of cardboard. On view through the end of the month. Photos: Helenio Barbetta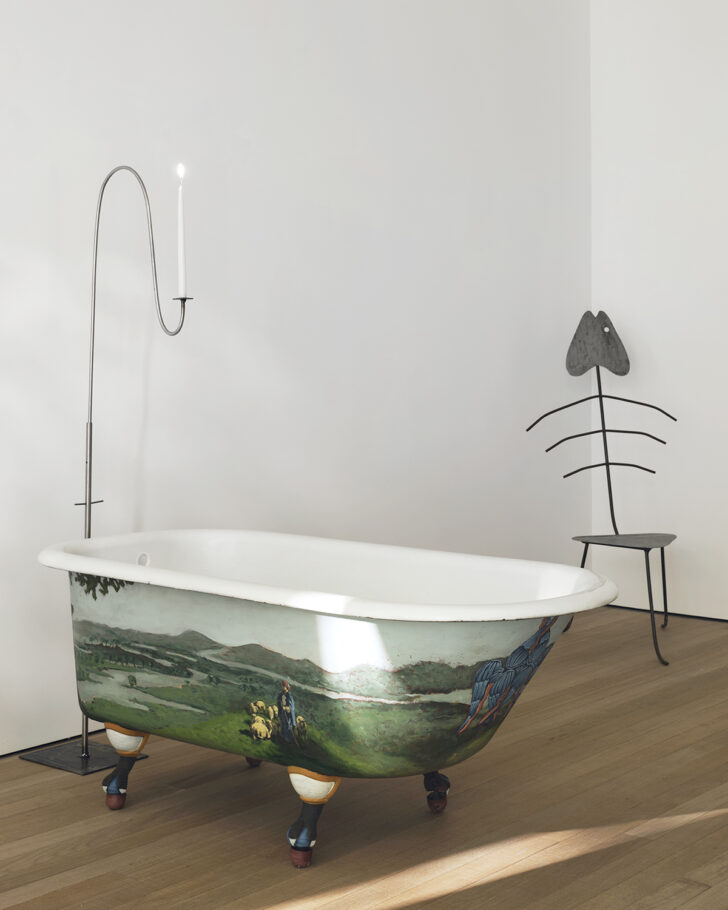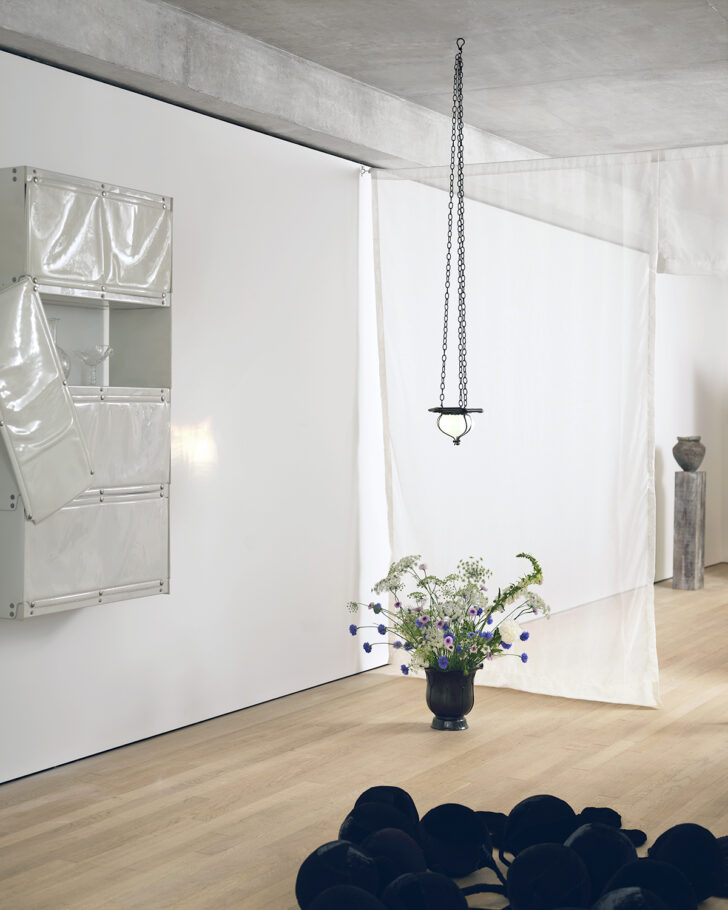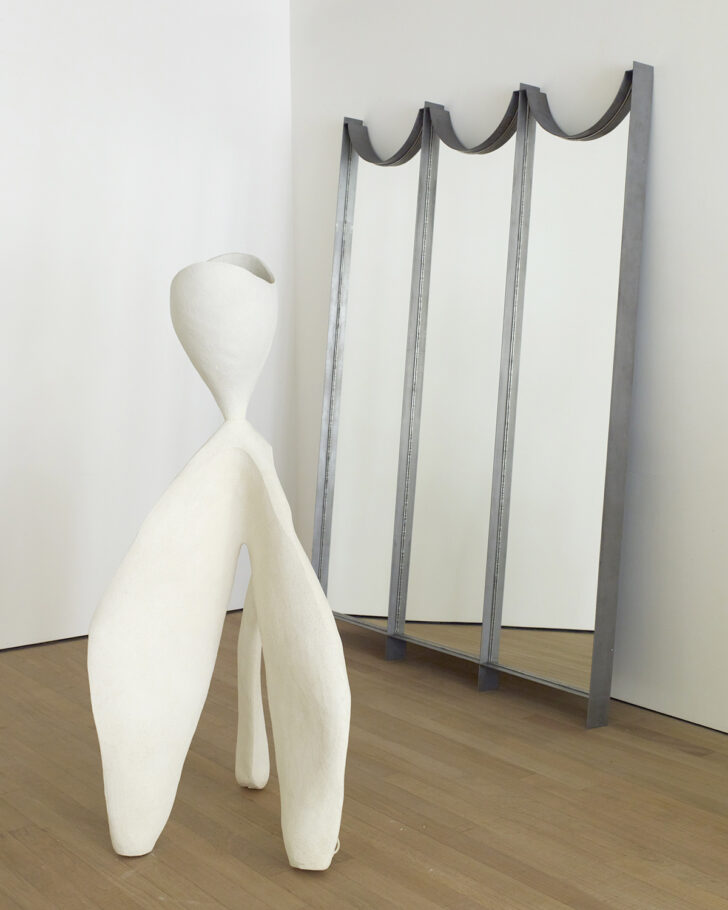 Perhaps you spotted on Instagram this week pics from the North American Pavilion exhibition at Frieze? Curated by Alex Tieghi-Walker, the show incorporated work from eight innovative galleries — all less than five years old — from the US, Canada, and Mexico that blur the lines between art, design, and craft. Bruises Gallery from Montreal included a cast iron bathtub painted by Trevor Bourke, sculptures by Bernard Trahan, and ceramics by Sylvie Cauchon; L.A.'s Marta presented pieces from Dino Matt, Minjae Kim, Virva Hinnemo, and Kristen Wentrcek and Andrew Zebulon; New York's Emma Scully Gallery displayed ten different artists, while five painters represented NOON Projects of Los Angeles. Studio IMA of Mexico City had work by Disciplina Studio, Mitch Iburg, Emma Booncamp, and Fernando Laposse; Of the Cloth, from New York and Atlanta, brought ceramics, sculpture, and textiles, while New York's Jacqueline Sullivan Gallery featured Elliot Camarra's monumental textile work along with historical pieces by Otto Zapf and Josef Hoffmann among others. Finally, New York's TIWA Select showed historical Diné (Navajo) weavings and Applachian quilts by the Gee's Bend quilting collective alongside contemporary pieces from Palestinian-American artist Jordan Nassar and Diné artist Ishi Glinski.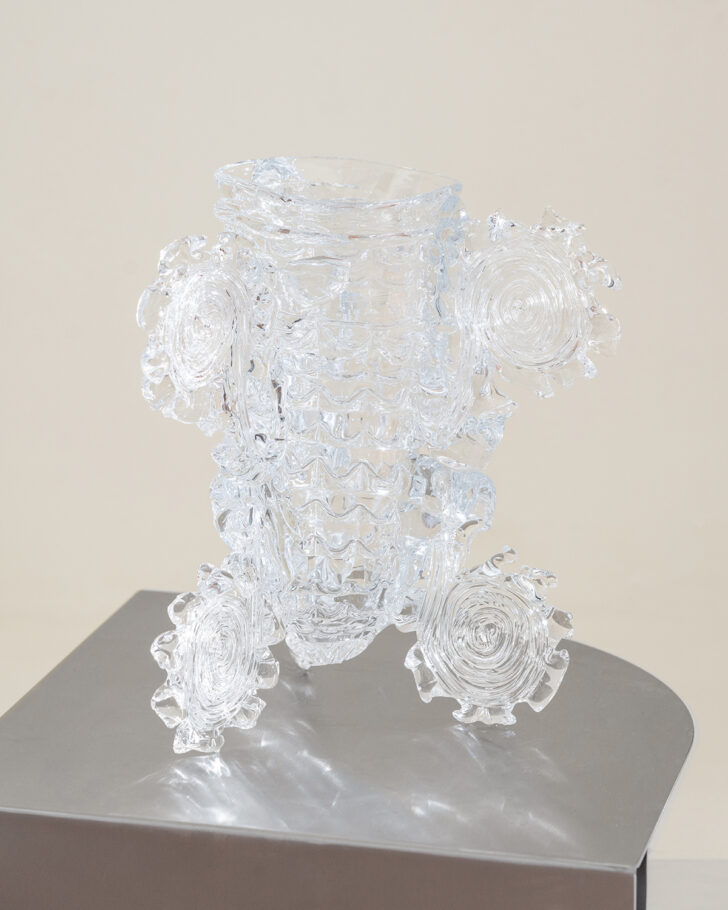 Alexander Kirkeby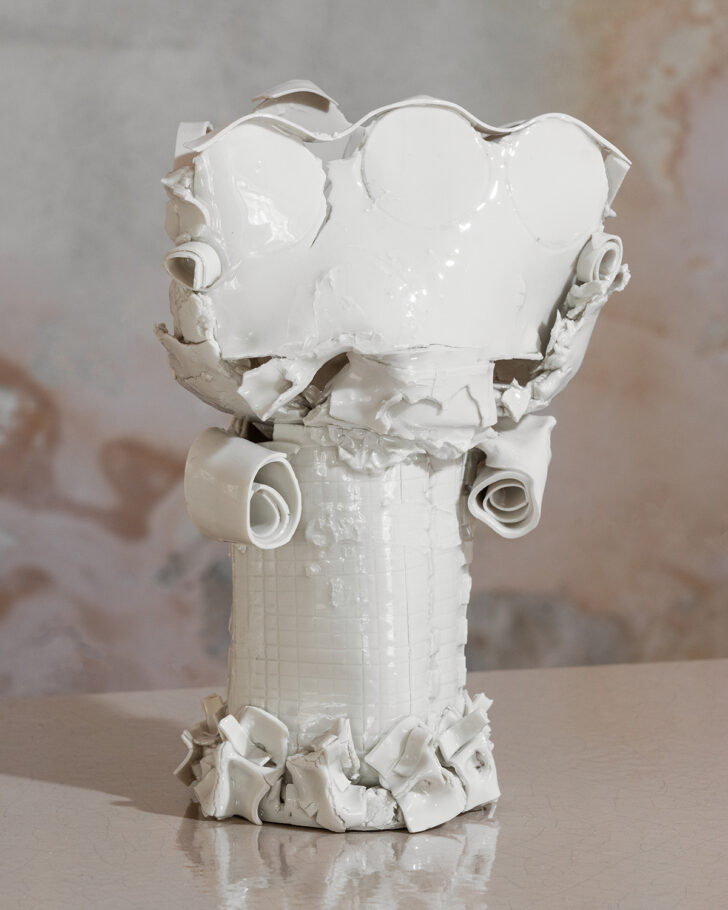 Danny Cremers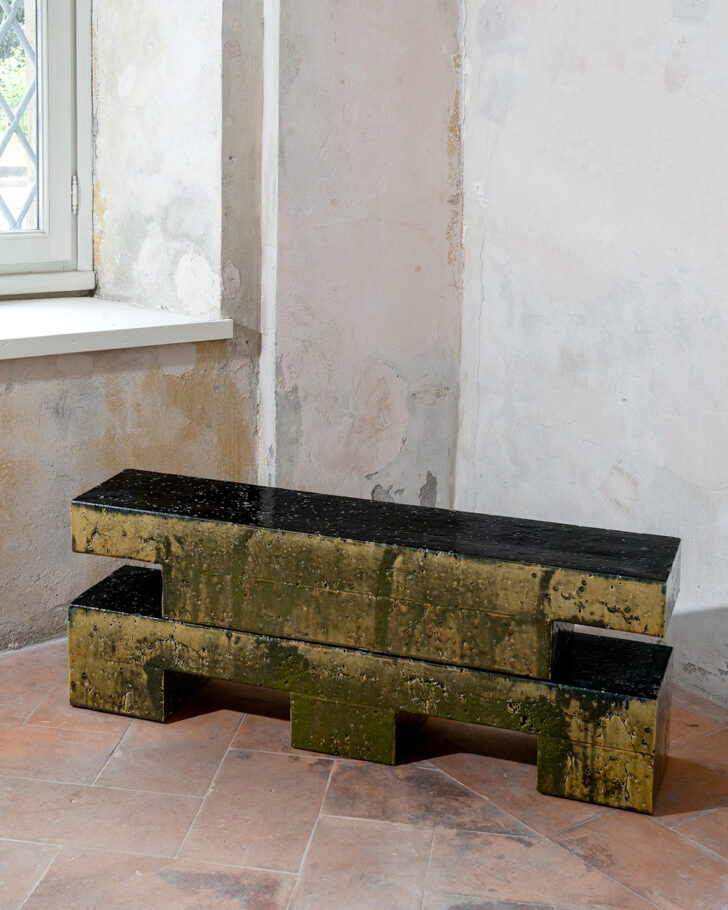 Apparatu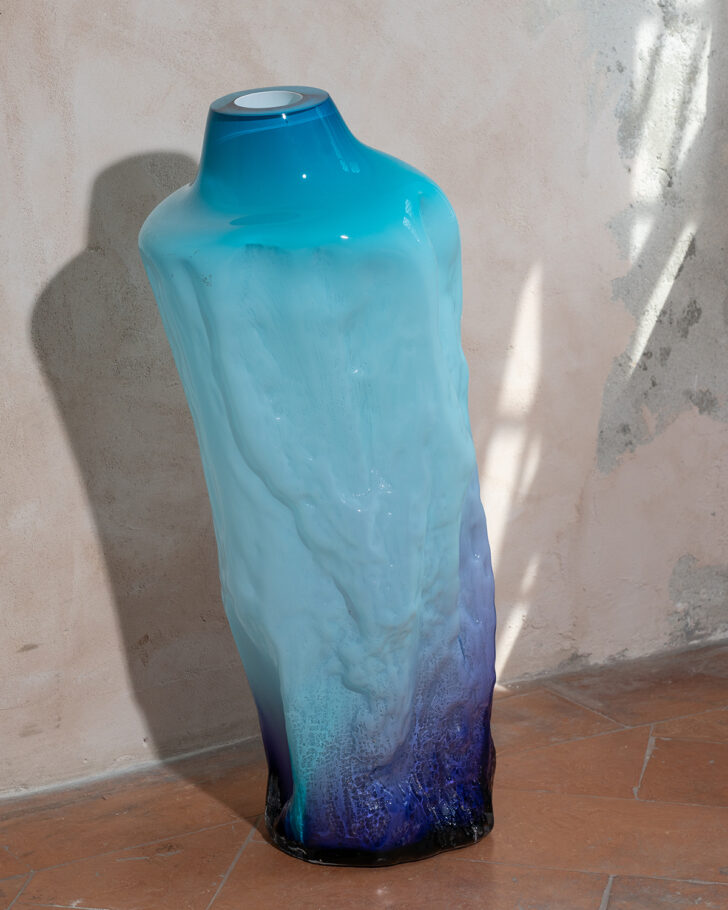 Lab La Bla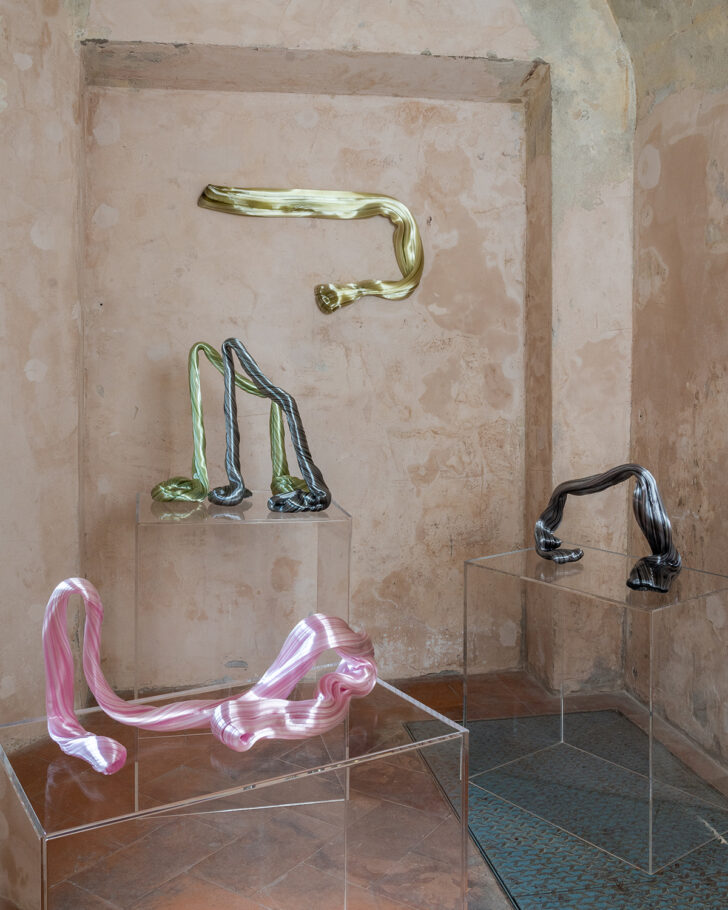 Maria Bang Espersen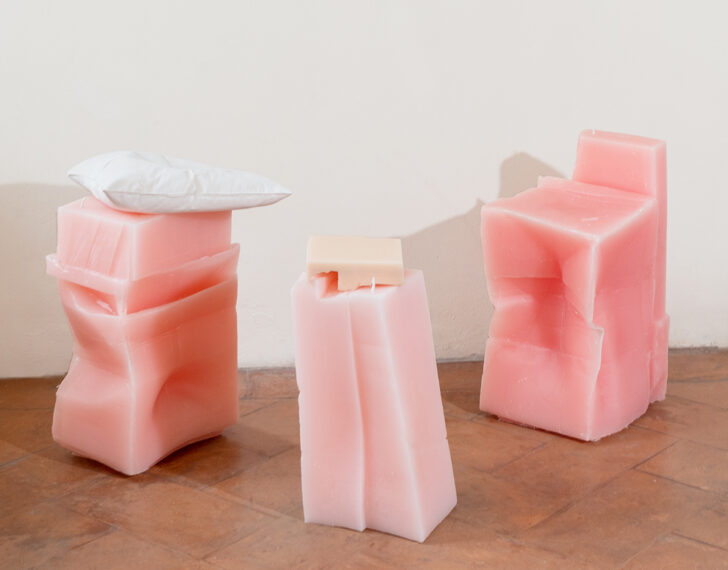 Robert Wallace
How we perceive, and often misperceive, fragility and strength ties together the work in MAKERS 2 at the Milan design gallery Caselli 11–12. The second in a series of group shows the gallery has put up in its neoclassical space, the exhibition features sculptural furniture and objects from an international group of 39 designers, artists, and architects. On view through this month. Photos: Pier Carlo Quecchia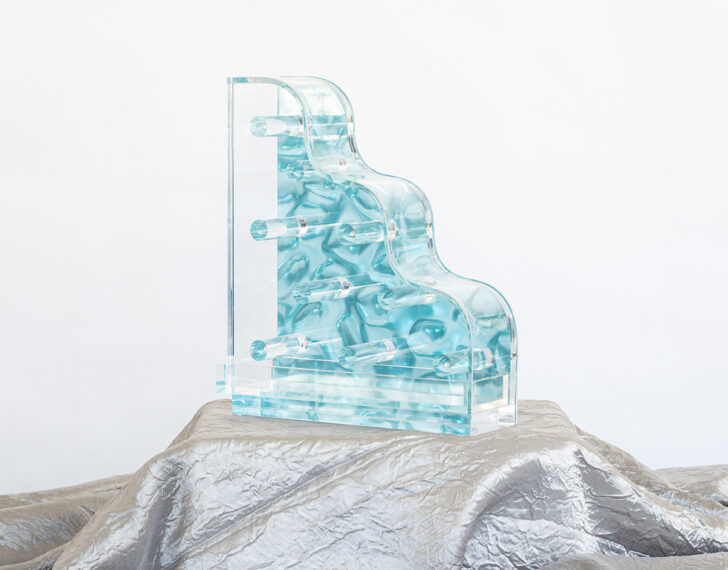 Another Human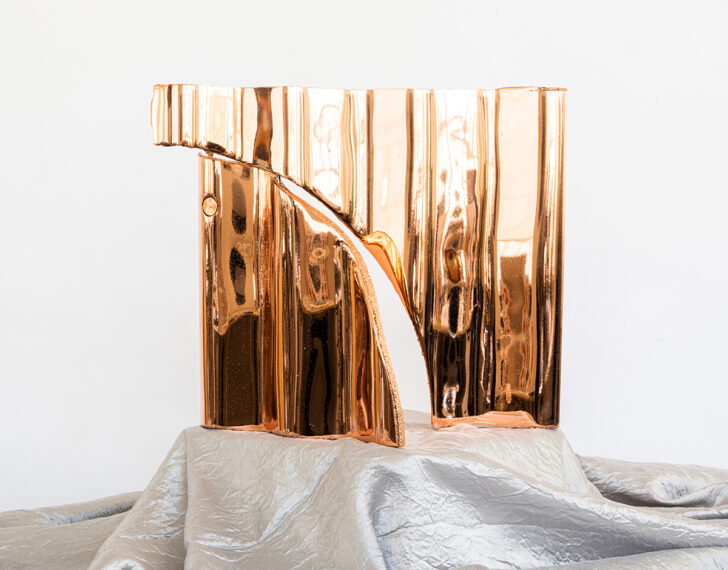 Ben Tetro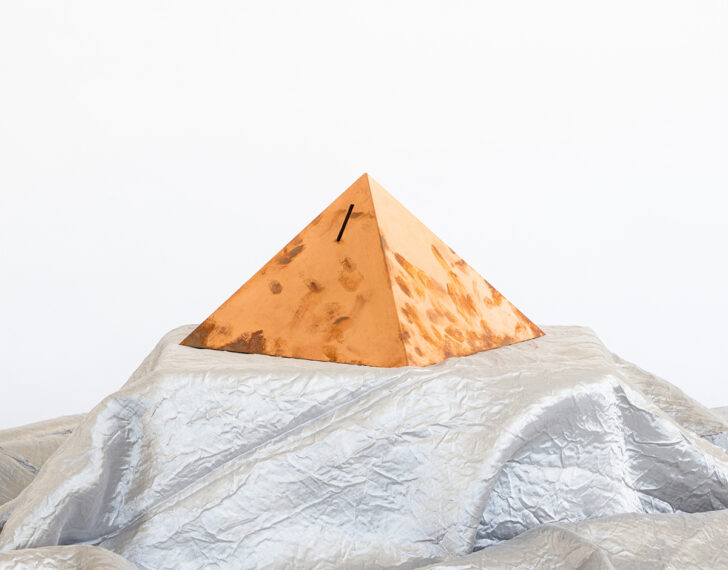 Rachel Shillander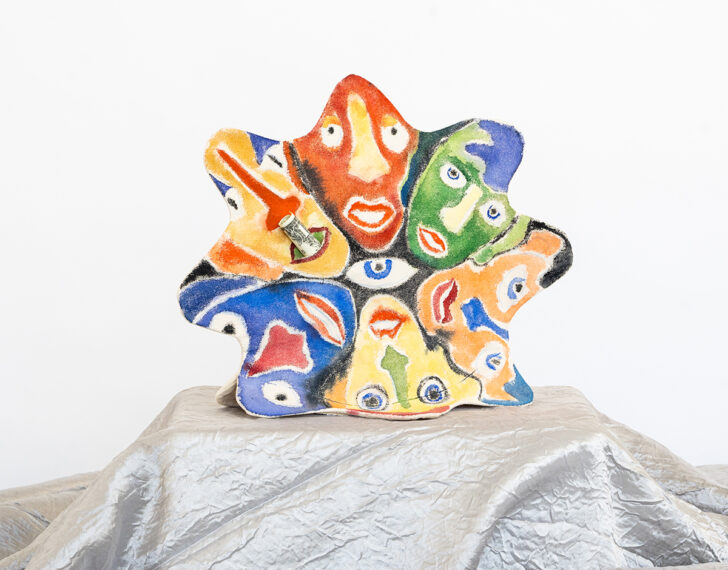 PapiBoyBabyBoy
You know which objects don't get enough attention? Piggy banks. These iterations are part of the latest edition of the Object Permanence exhibition series, co-curated by Leah Ring of Another Human and Holland Denvir of Denvir Enterprises, which raises funds for local causes in Los Angeles and is now in its fifth year. This time around, a dozen designers are interpreting this foundational childhood object and proceeds of sales will go to Haven Neighborhood Services, which provides financial literacy and education to underserved communities. The show takes place this evening in LA, but there's also an auction on Instagram, starting at 2PM PST and running for 24 hours. Photos: Kort Kavens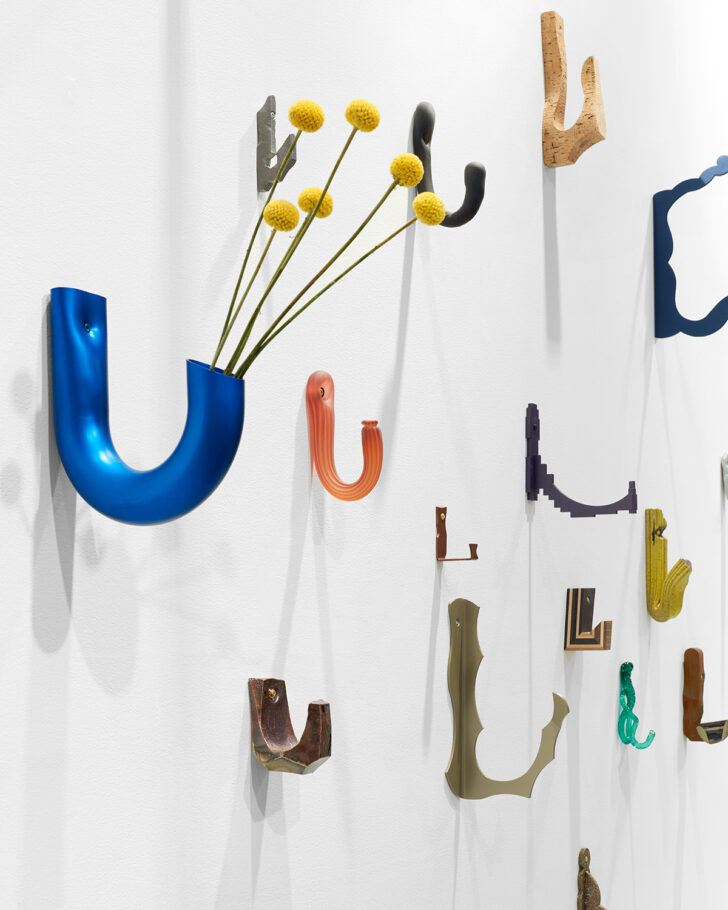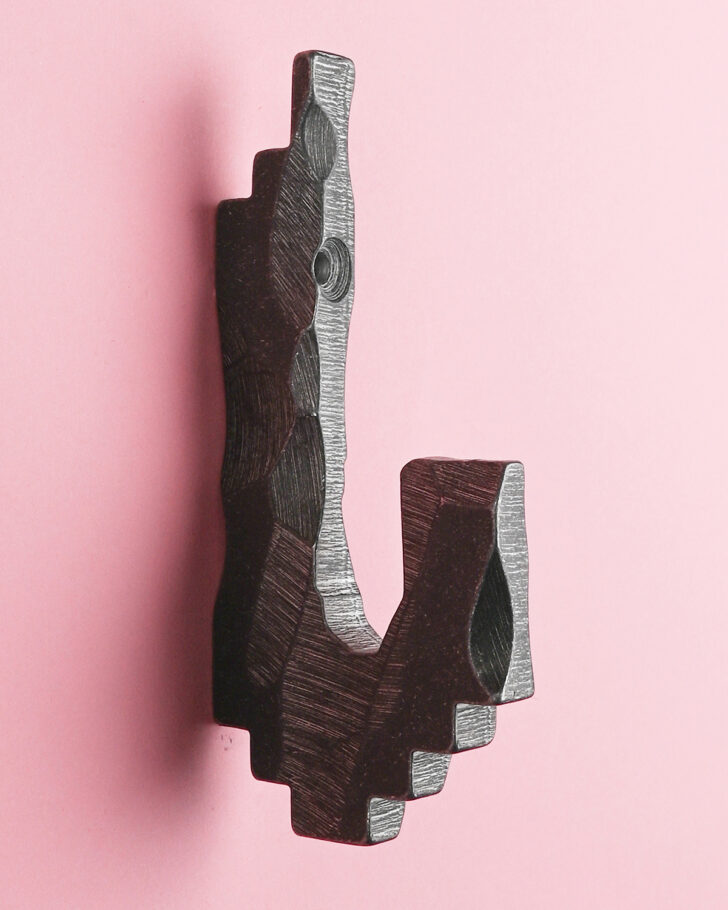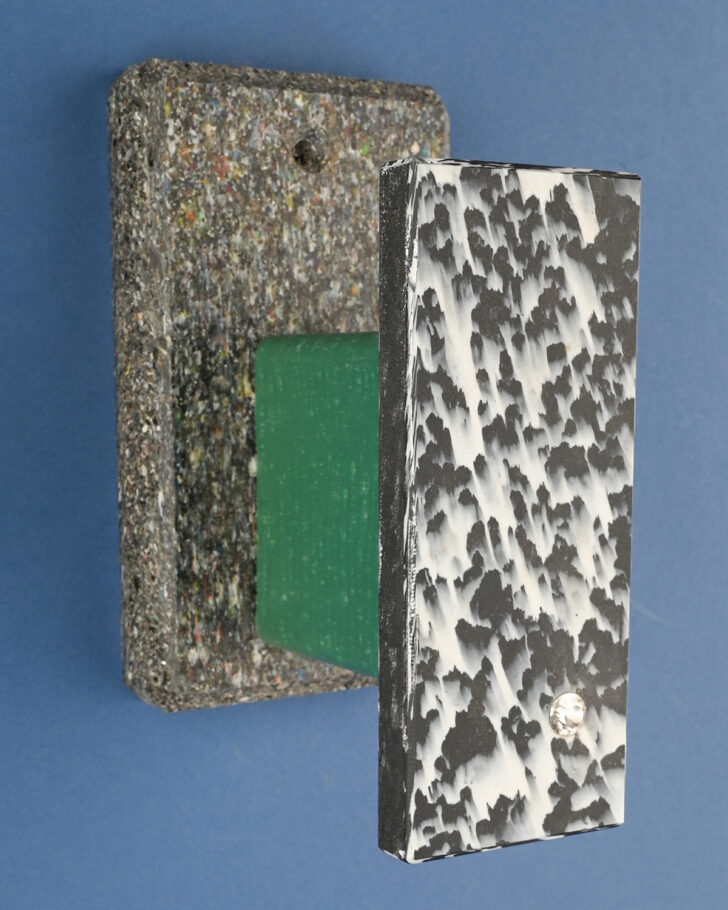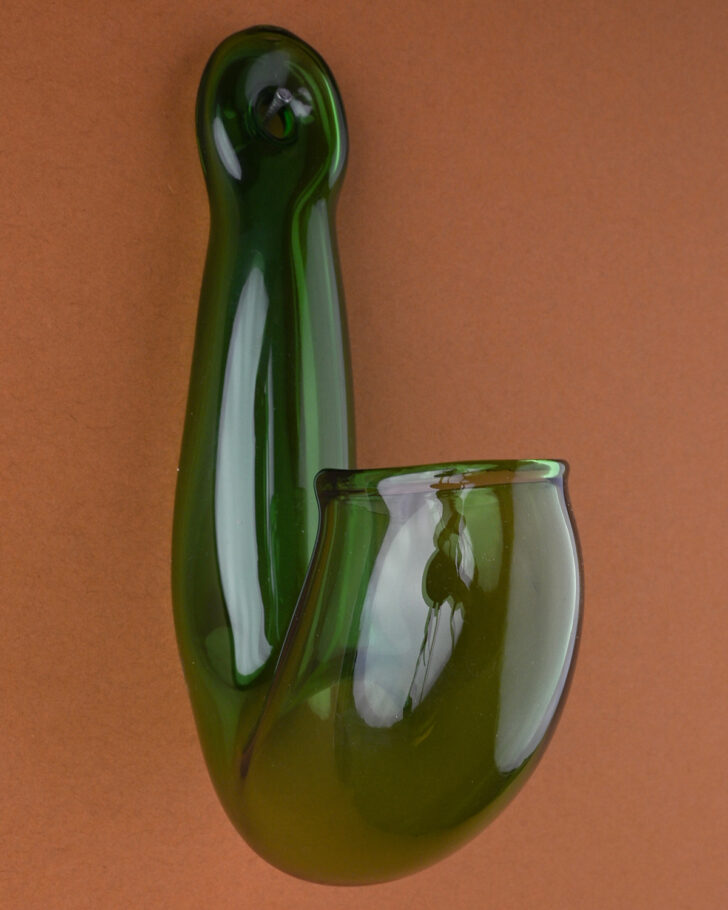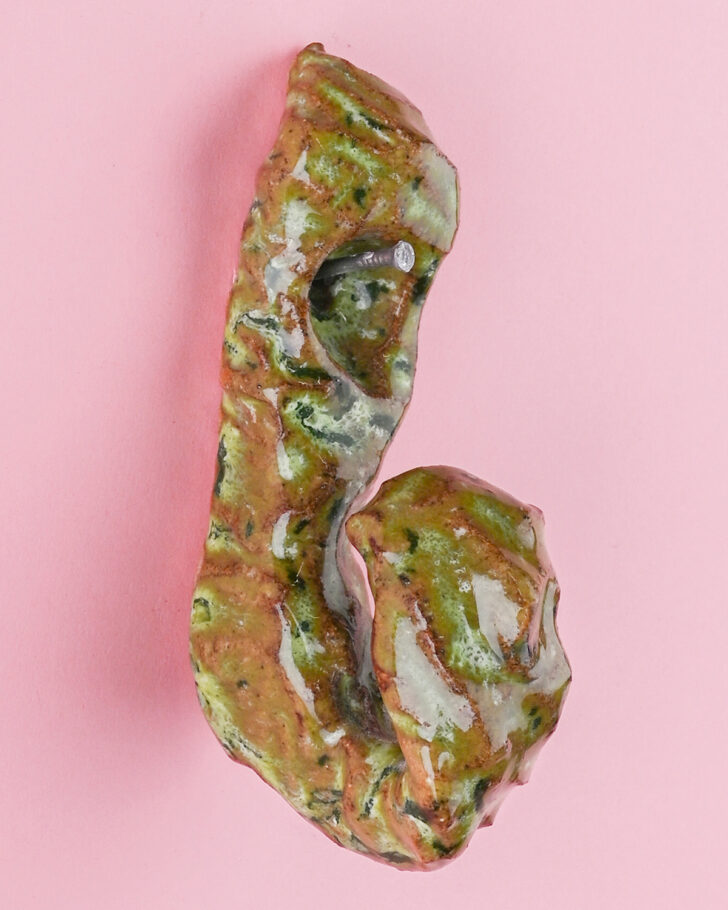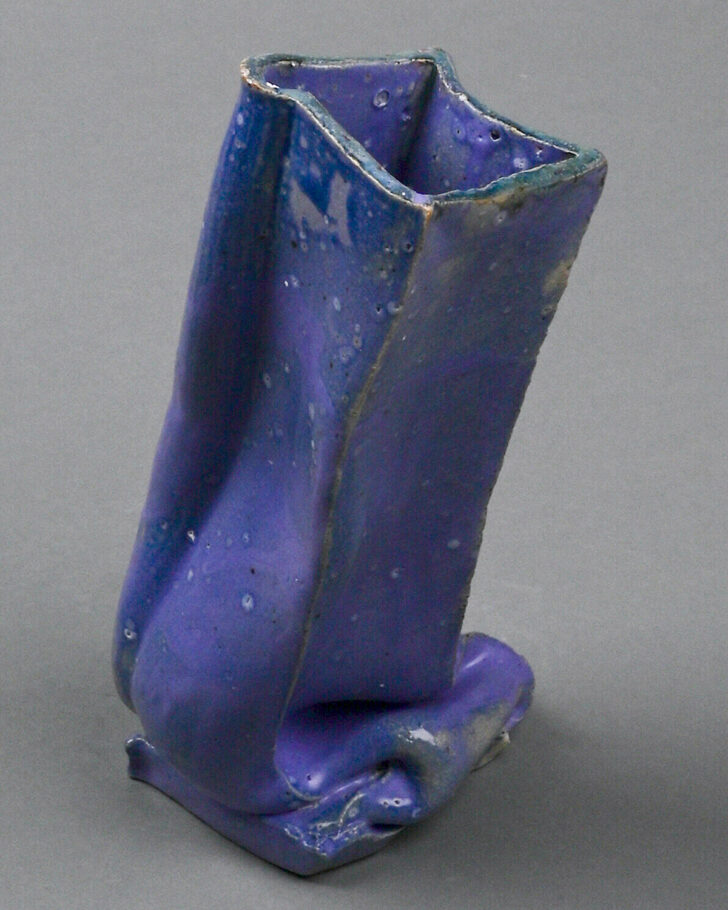 Italian designer Martino Gamper's I am many moods, currently on view at Anton Kern Gallery in New York, is an explosion of over 700 hooks and vases made from a myriad of materials — glass, wood, metal, steel, crystal, ceramics, cork, and more — and pretty much any fabrication technique you can think of (welding, carving, casting, tearing, to list only a few). There really are so many moods here, but abundance and exuberance are the resounding notes. Through August 11.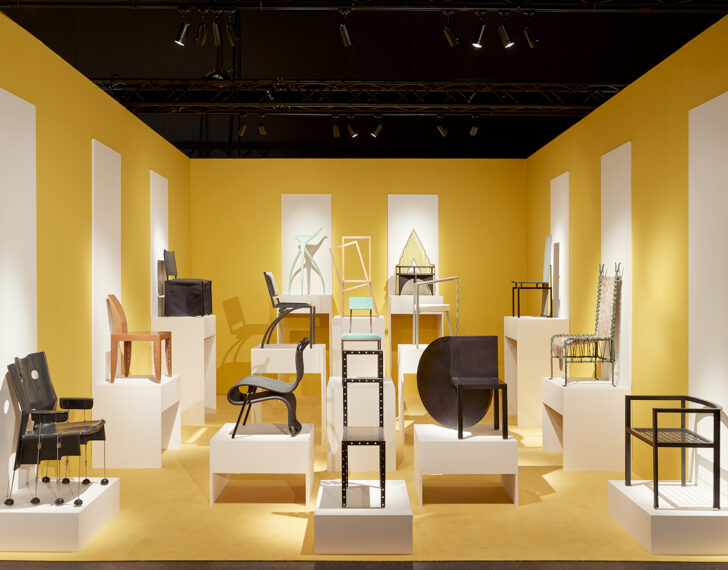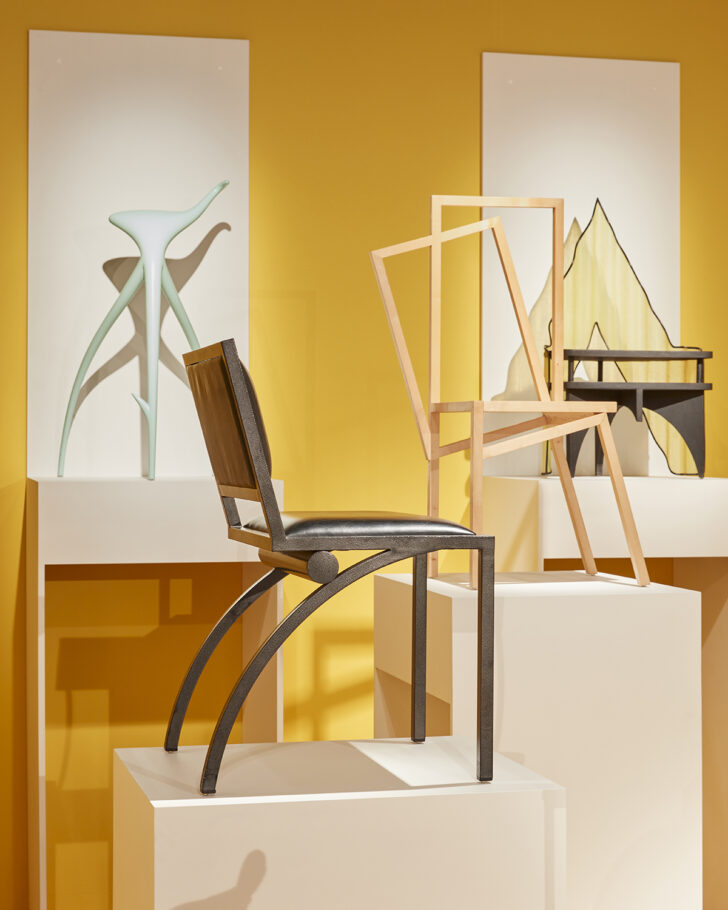 Sculptures, presented earlier this month by Ketabi Bourdet at Design Miami/Basel, is a full-on 80s appreciation of 15 chairs from the era by 15 different designers, including the 1982 flame-like yellow and black No. 4 chair by Vincent Bécheau and Marie-Laure Bourgeois, the 1981 Barbare chair by Elisabeth Garouste & Mattia Bonetti, one of Paolo Pallucco's Hundred Chairs in One Night, the 1986 Hamletmachine chair by Bob Wilson, as well as works by Gaetano Pesce and Rei Kawakubo. The booth also featured Pierre Staudenmeyer's elegant iron Kolton chair and Gerard Dalmon's YM chair; Staudenmeyer and Dalmon founded the influential Galerie Néotù in Paris in 1984.
Interiors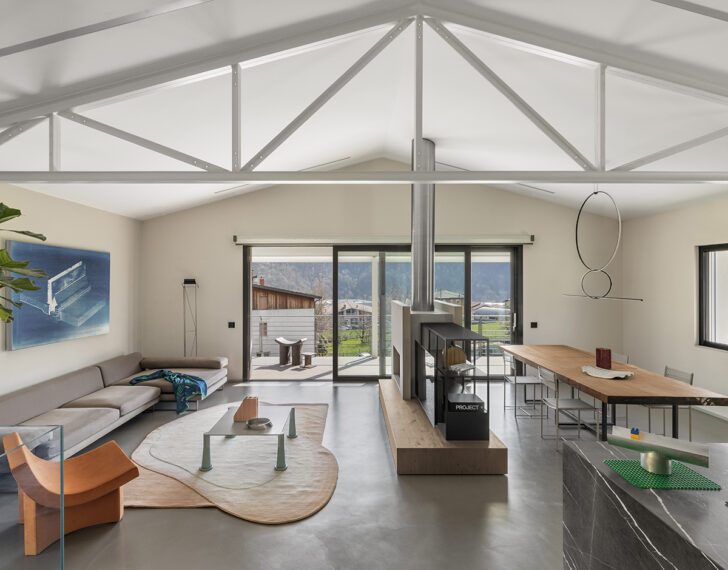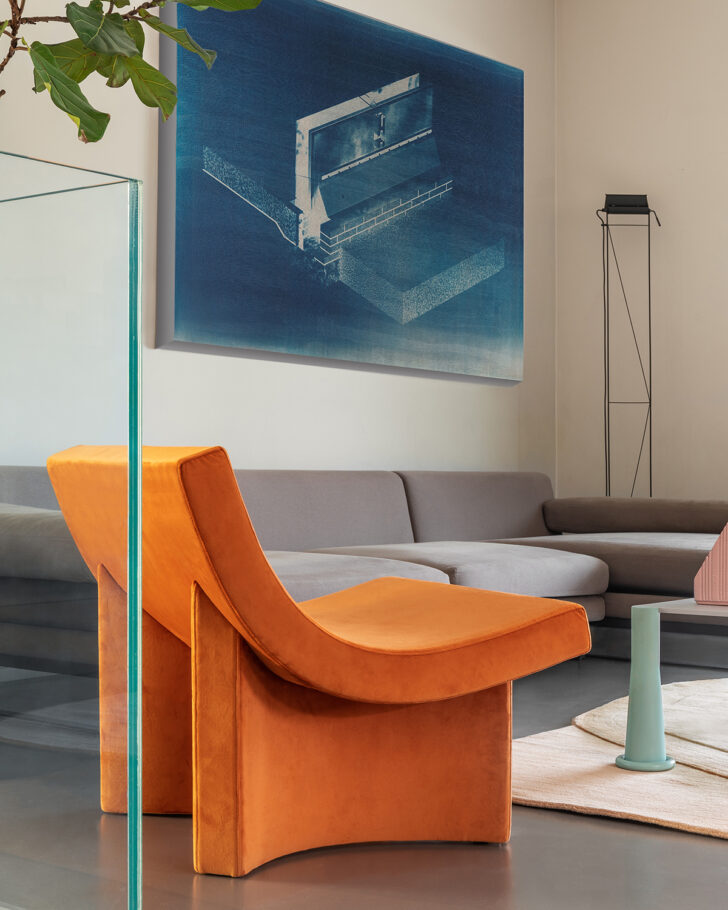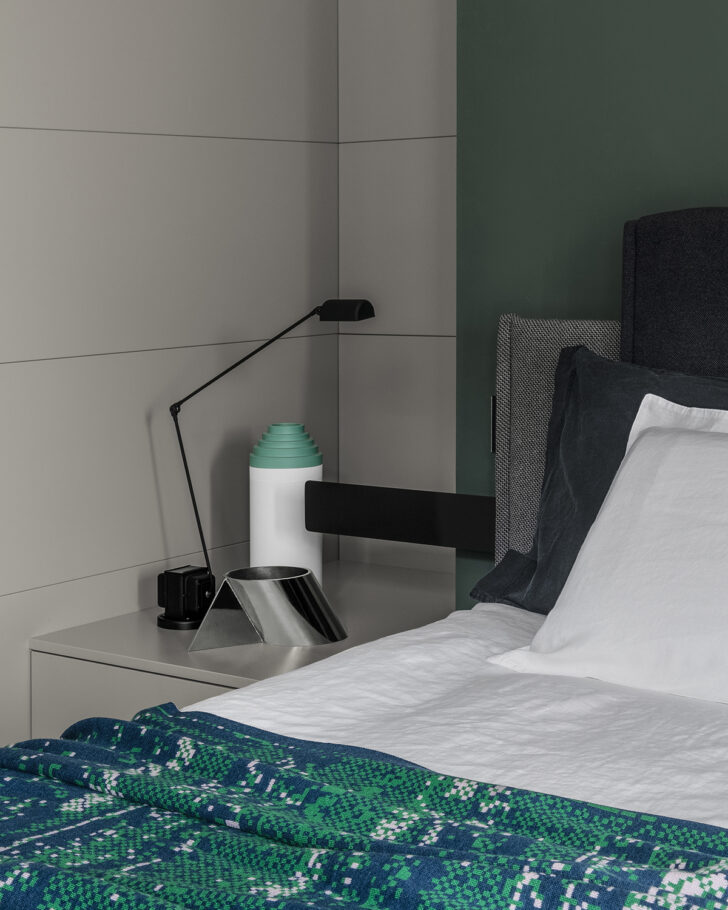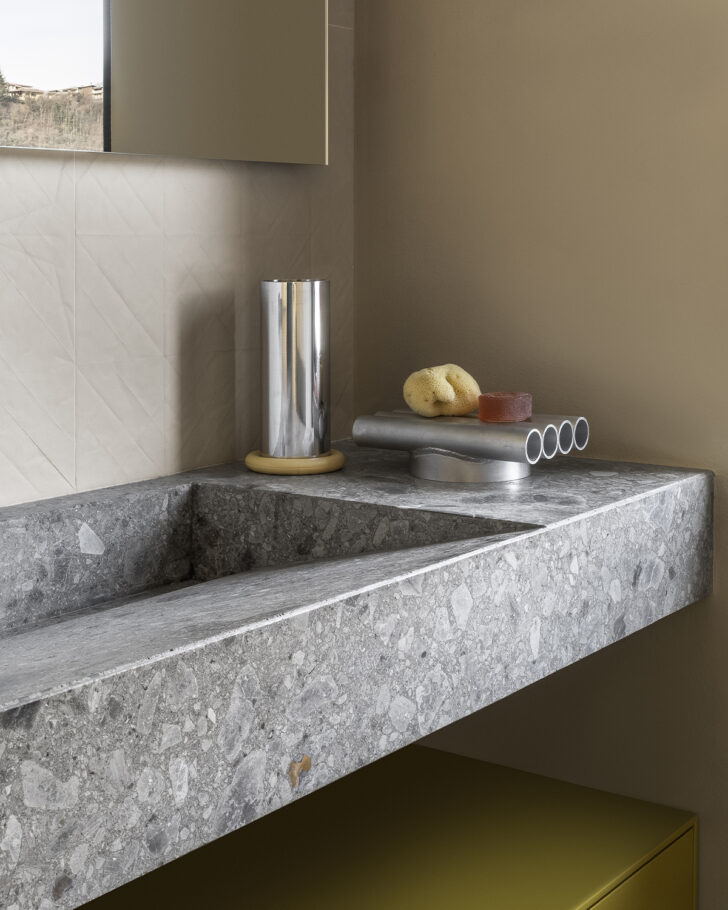 For their recent residential project in Colzate, Italy, Officina Magisafi renovated a 1970s house uninhabited for 15 years. There wasn't too much to salvage, but that gave the studio freedom to create roomy, open spaces and a look that reflects the client's industrial aesthetic. Styled with the help of Veronica Leali, the décor includes an orange Talk armchair by Alessandro di Prisco for Mogg, a Chroma Spill carpet by German Ermics for cc-tapis, and an Arrangements suspension lamp by Michael Anastassiades for Flos hanging above a dining table designed by Officina Magisafi (who also designed the fireplace block). A stainless steel vase by Vaspaar and a glossy pink vase by Aponte Boretti sit on Sam Stewart's Leroy coffee table for Vero International, and another Sam Stewart piece, a vase in aluminum and rubber, along with a pocket emptier by Finemateria, rest on the bathroom vanity. Continuity flows through to the bedroom where two additional vases, by Vaspaar and Ettore Sottsass adorn the nightstand and custom knitted jacquard plaid blankets that Officina Magisafi designed with Studio Temp keep the bed cozy.
Discoveries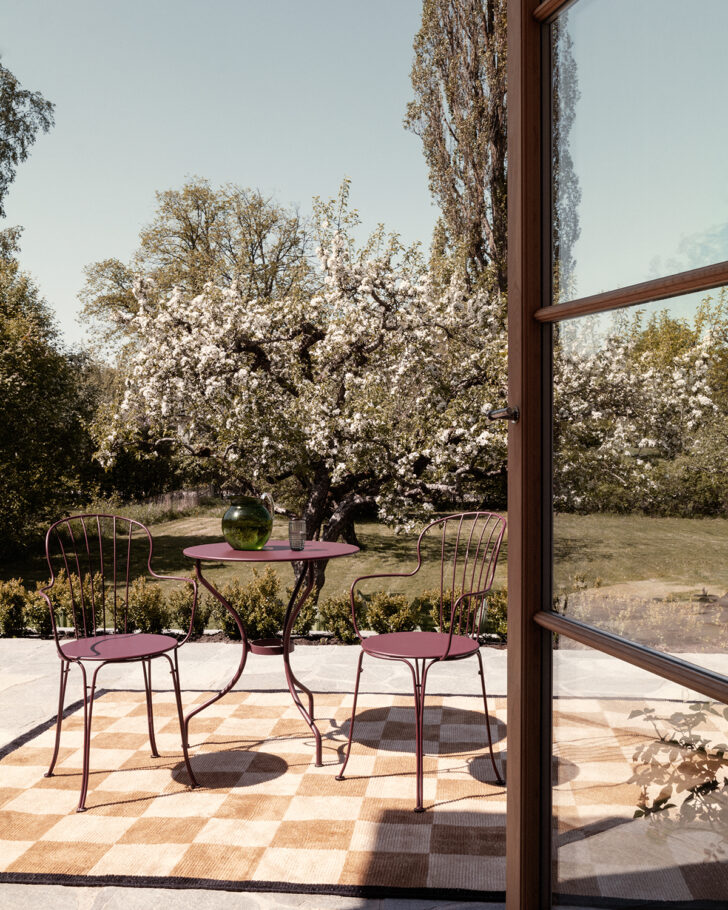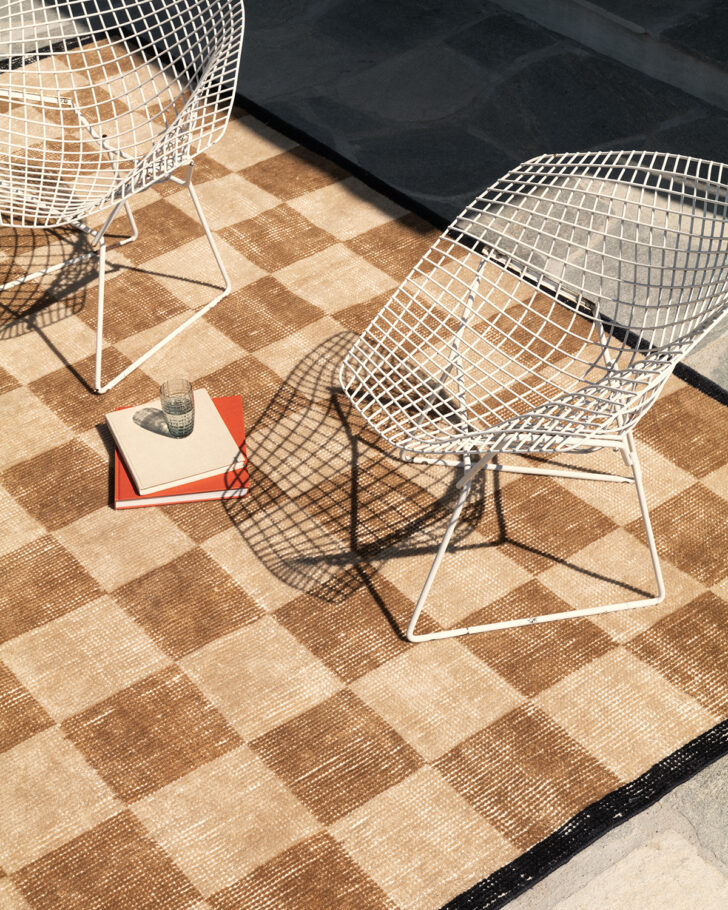 It's officially summer now and Nordic Knots is here for it, with three new weather-resistant rugs made for outdoor spaces: the checkerboard Terra 1 and the solid Terra 2, both made of recycled plastic bottles, and the natural brown Acre, handwoven in abaca. The Stockholm-based rug company has also introduced two new striped indoor flatweaves for the season.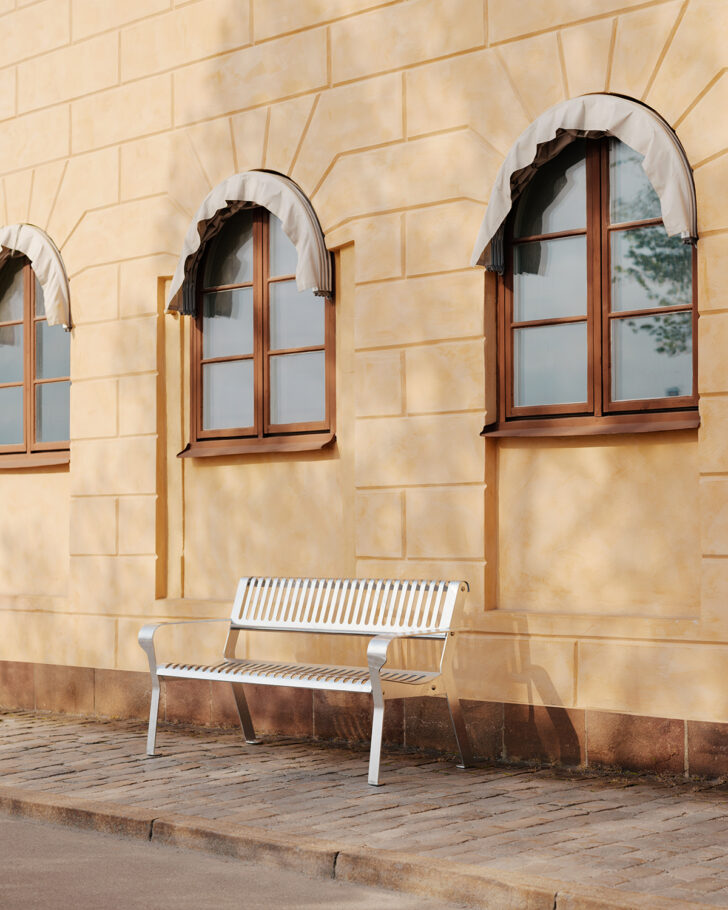 Earlier this year, Vestre announced it would be the first furniture company to use 100% fossil fuel–free steel from the Swedish steel company SSAB. And now they've unveiled the steel Tellus bench designed by Stockholm-based creative director Emma Olbers, intended for outdoor public spaces. It's part of Vestre's goal toward decarbonization; traditional steel production, notes the company, accounts for 7% of CO2 emissions globally and 60% of Vestre's own carbon footprint. With the Tellus, they make the case that outdoor furniture can be sustainable, durable, and inviting all at once.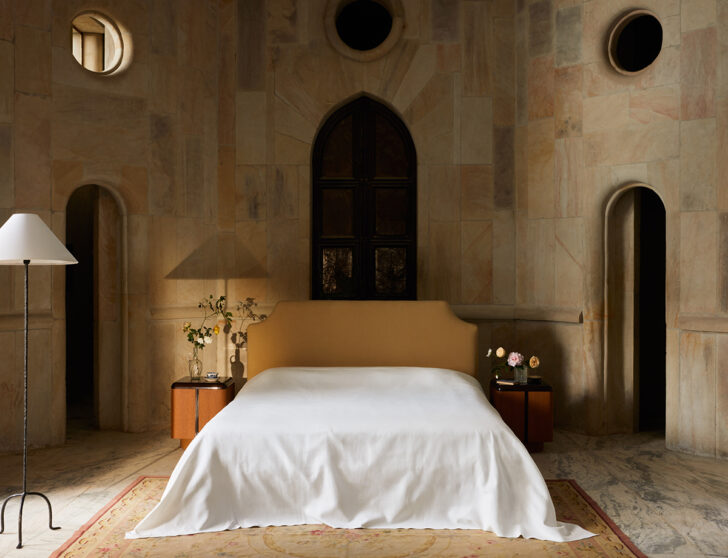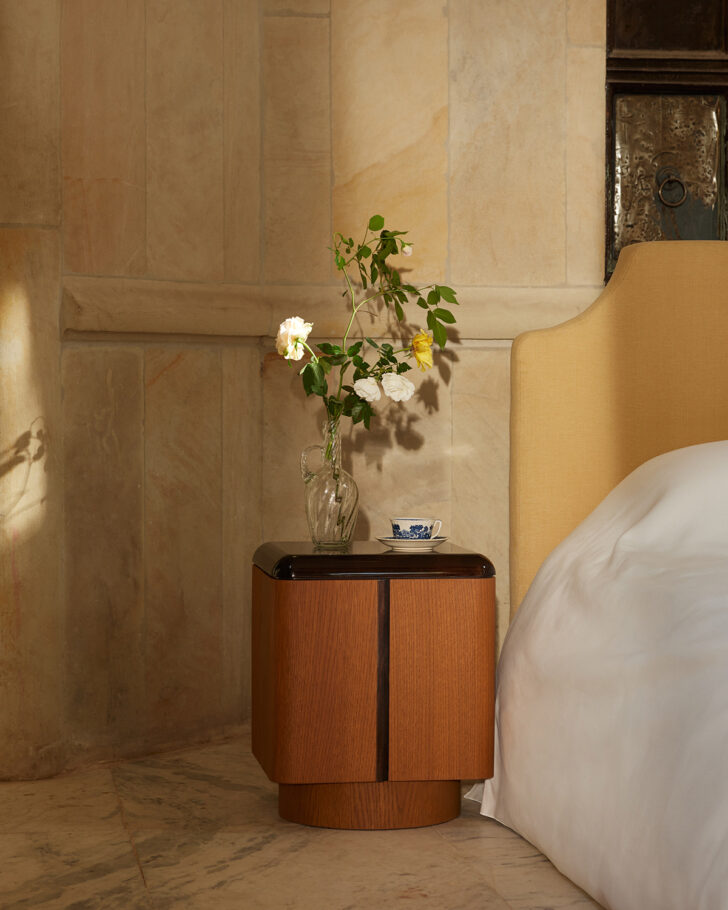 The Various Positions nightstand, by Cape Town designer and creative director Yaniv Chen for the furniture company Lemon, is an Art Deco dream of 1920s glamour. In curving, lacquered walnut and mahogany, the piece was inspired by the set design of the Hugh Laurie/Stephen Fry "Jeeves and Wooster" TV show, especially Wooster's well-appointed apartment.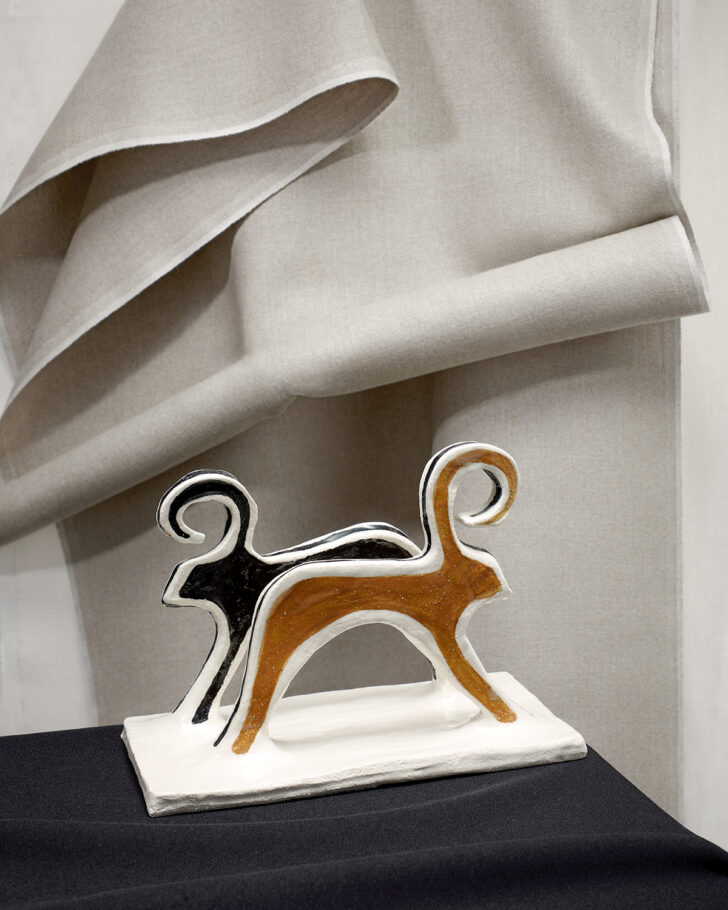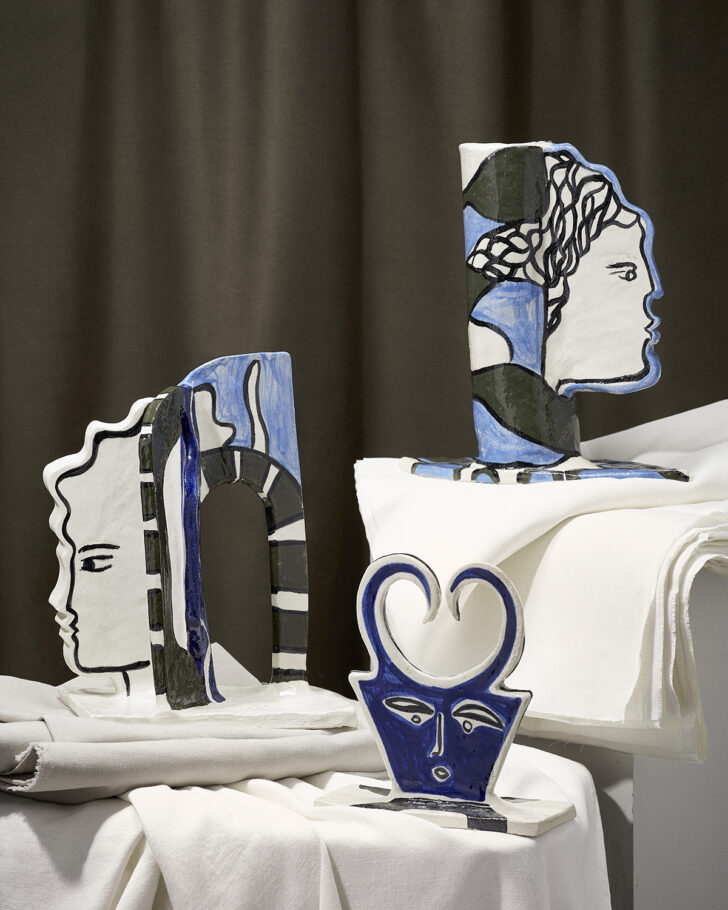 Even ­at — or maybe especially at — a luxury hotel, it's the little touches that make a big difference. The recent redesign of the rooms and suites at La Reserve Ramatuelle, on the French Riviera, by Jacques Garcia features ceramic sculptures and vessels by Parisian artist Florence Bamburger. Inspired by the forms and shapes of works by Jean Cocteau, Pablo Picasso, and Jean Arp, Bamburger rendered the pieces in a Mediterranean palette, bringing the outside in.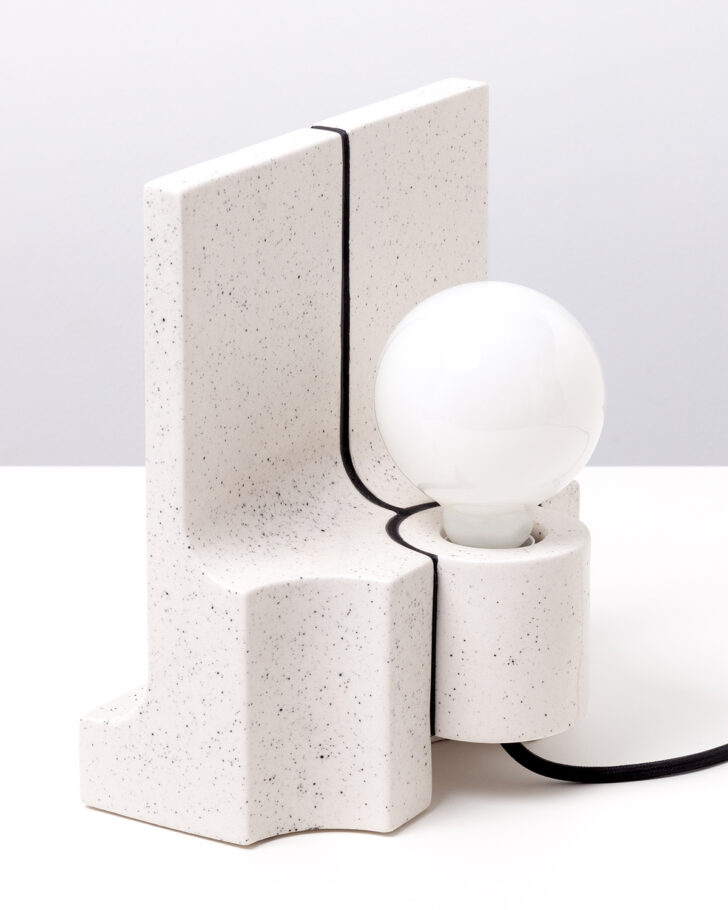 Modular and adjustable, with glossy, glazed finishes, the Faro collection of table lamps from Venetian design studio Zaven comprise three ceramic elements that can be positioned in various ways. The joints where pieces meet contrast with the surface colors, highlighting their connections. To produce them, Zaven turned to Stylnove, run by brothers Franco and Lorenzo Zanovello and located in Nove, Italy, a town with a rich history in ceramics.