02.26.23
Week of February 20, 2023
A weekly Saturday recap to share with you our favorite links, discoveries, exhibitions, and more from the past seven days. This week: megalithic sculptures carved from storm-felled trees, lamps inspired by summer siestas, latex skirt sculptures, and a series of delicately decorated ceramics that are unexpectedly influenced by Soviet propaganda. 
Exhibitions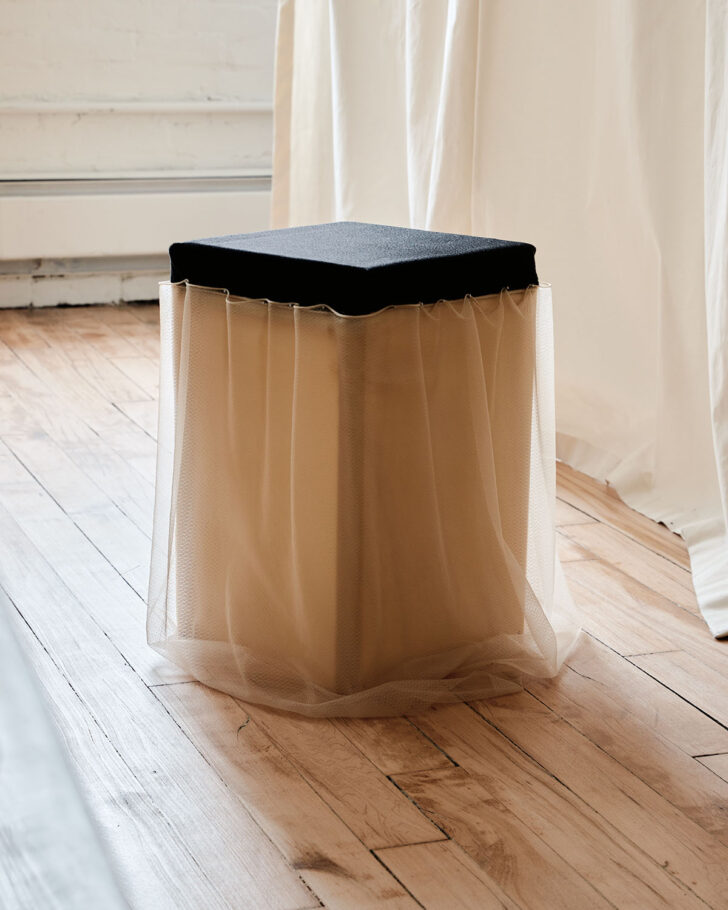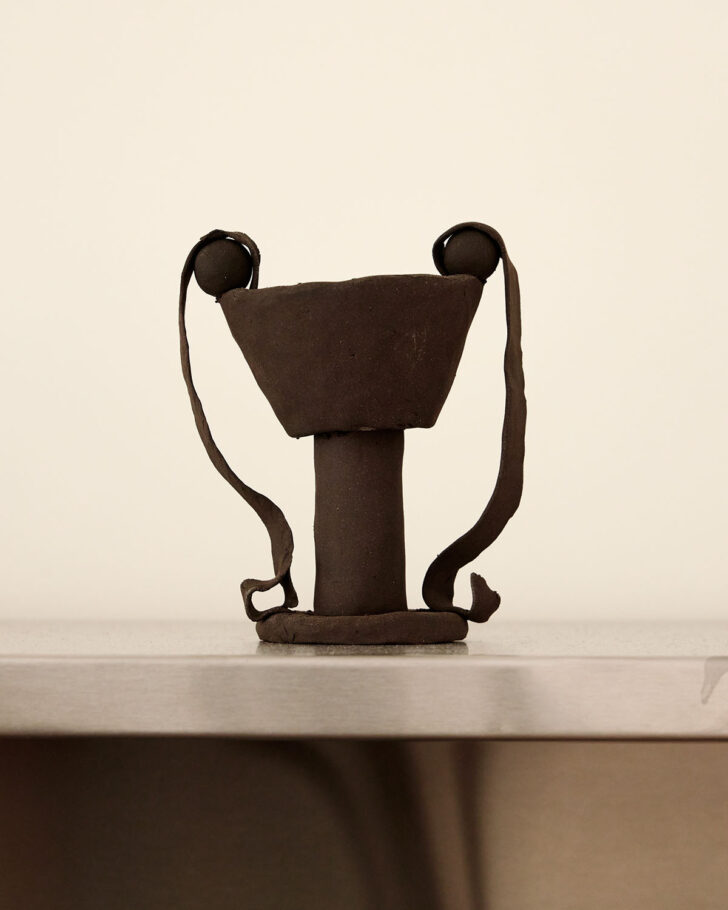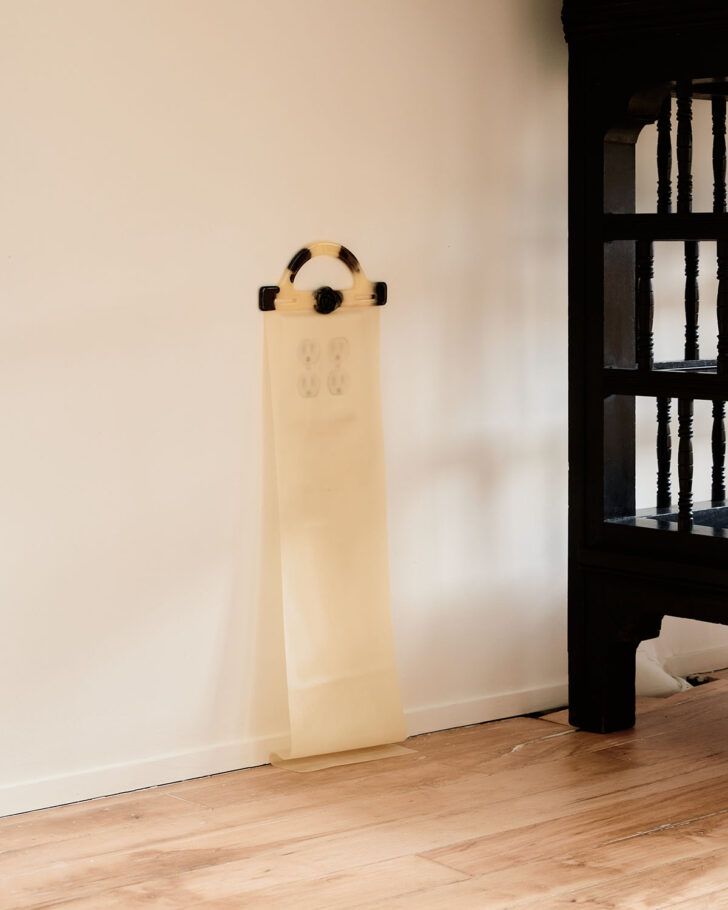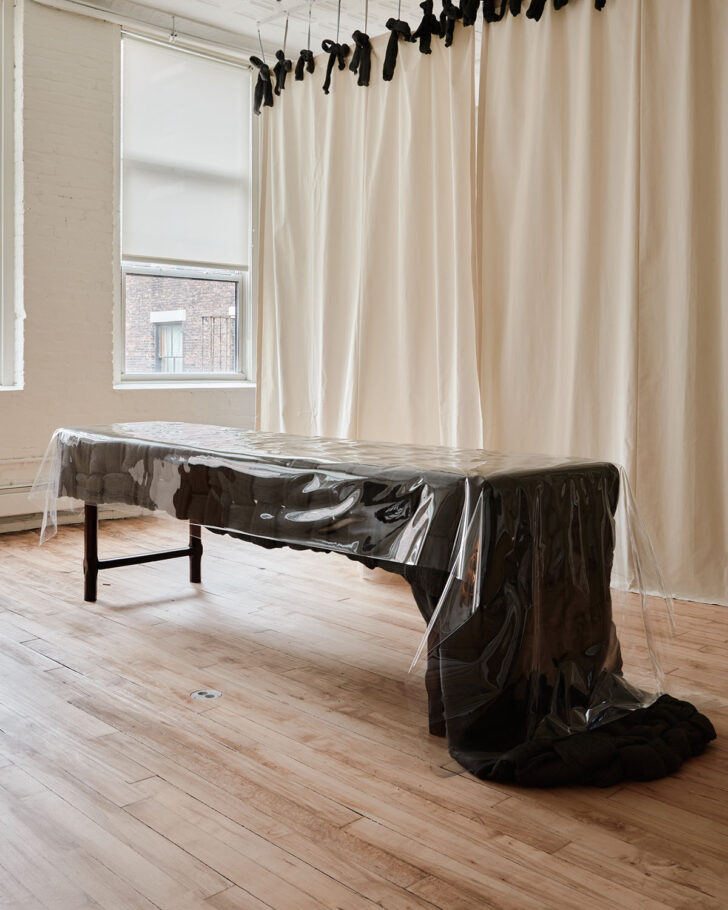 Stools wearing plastic skirts and a vase sporting a veil form part of Italian artist Beatrice Bonino's first solo show in America, which is also Jacqueline Sullivan Gallery's first exhibition dedicated to a single artist. "If I did, I did, I die" features 20 works, many of which were created in the gallery space, that transform everyday functional materials into ephemeral objects. Larger pieces include a large white latex curtain held up by lead ties, and a table draped with a woven steel-wool blanket and covered with a clear plastic cloth. At a smaller scale are a set of dark vessels and teapots, built from thin strips of ceramic. On view in Tribeca until April 1.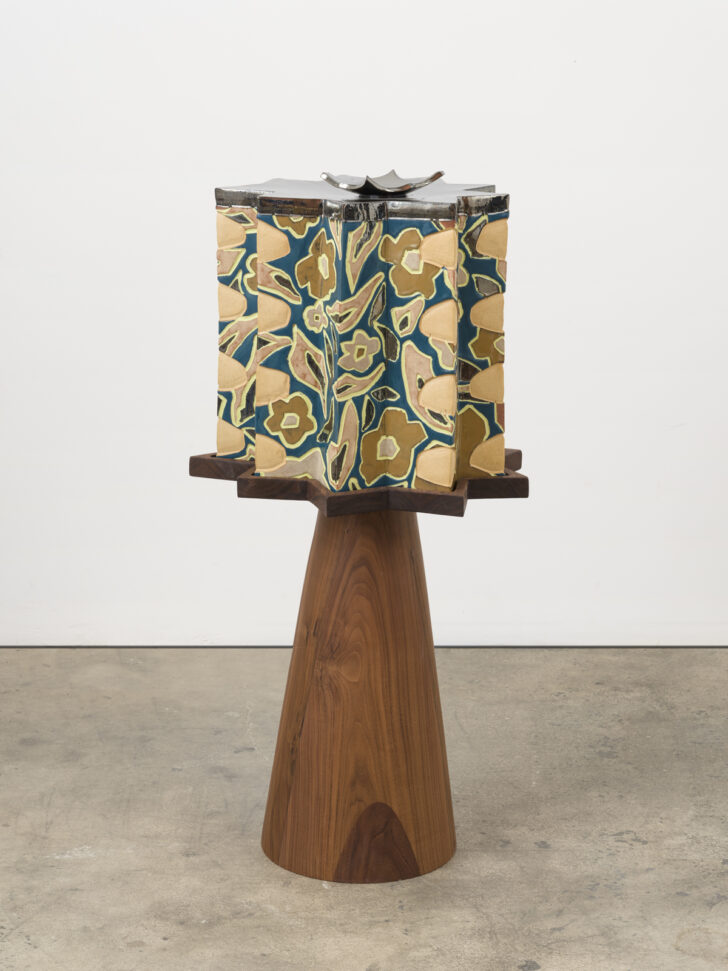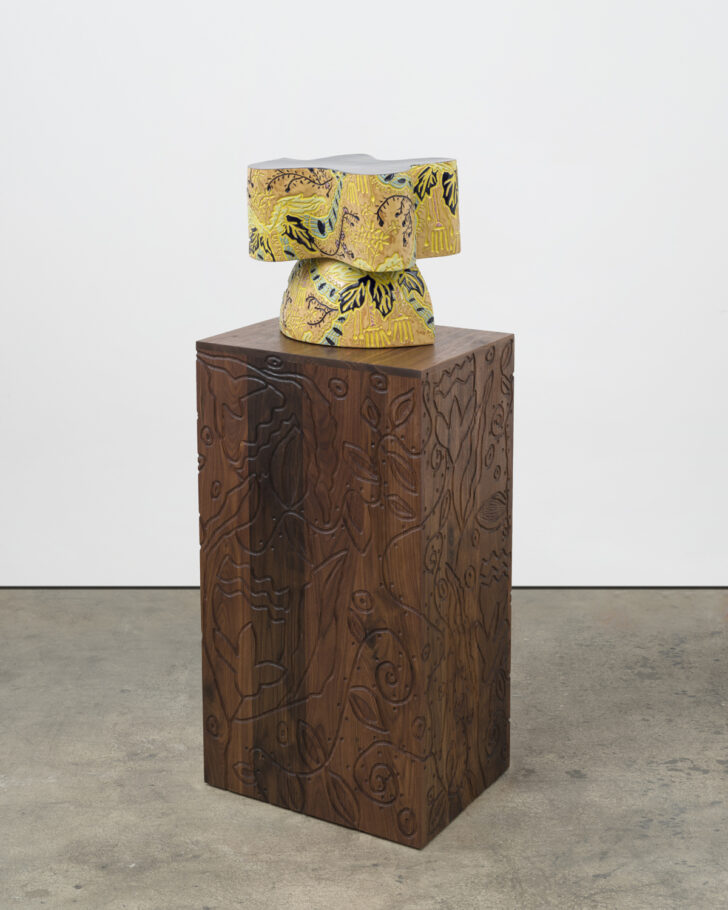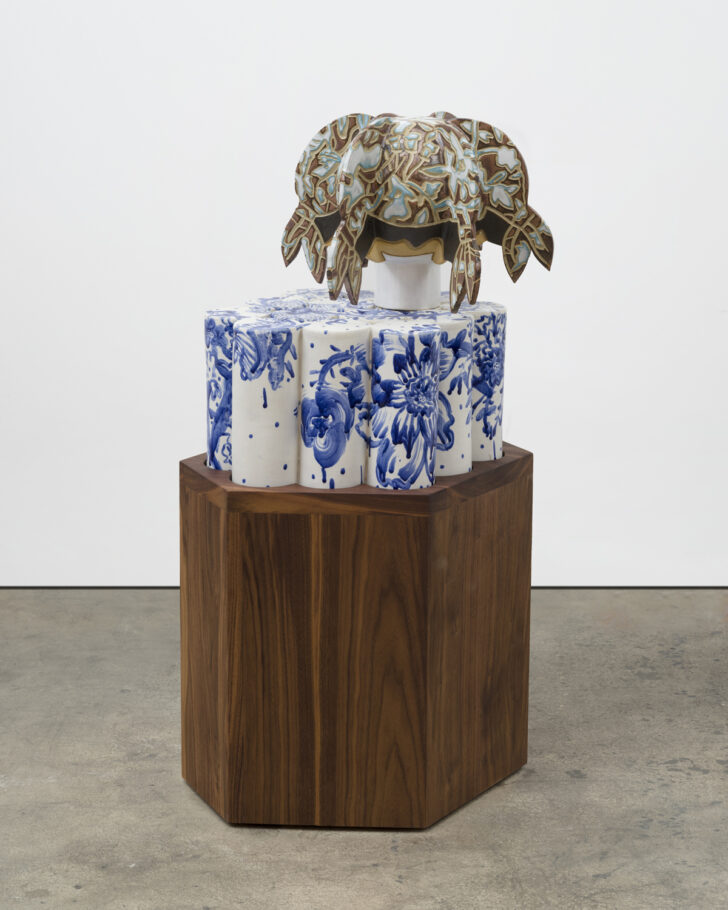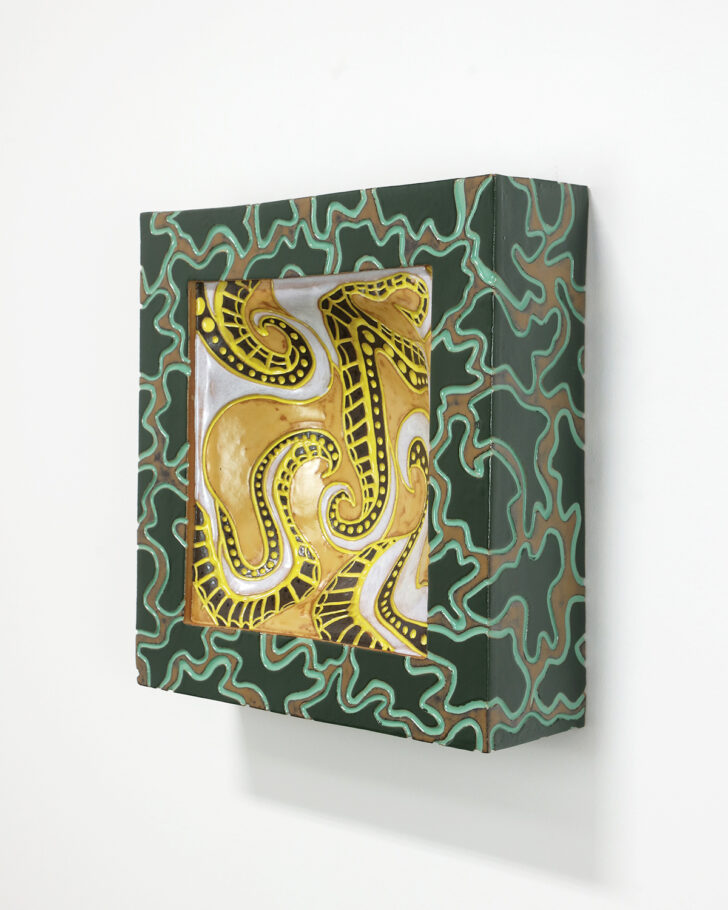 Cross some vibrant floral Soviet textile patterns from the 1920s and '30s with the heavy, severe volumes of the Brutalist architecture constructed by the USSR throughout the 20th century, and you'll land at Bari Ziperstein's Set Patterns collection. The ceramics artist broadly explores the ideas of Soviet propaganda in her work, and draws parallels with today's socio-political climate, and for this latest series, she combines two very different propaganda tools into a variety of pieces. Some are wall-mounted boxes shaped like 1980s TV sets that each depict a scene within their chunky frames, while others take the form standing sculptures with star-shaped cross sections and faceted sides, sat on tall wooden pedestals. With imaginative names like Sweeping Russia, Greedy Octopus and Plaid Church, the series of 17 pieces is on show at Charles Moffett in New York until April 1.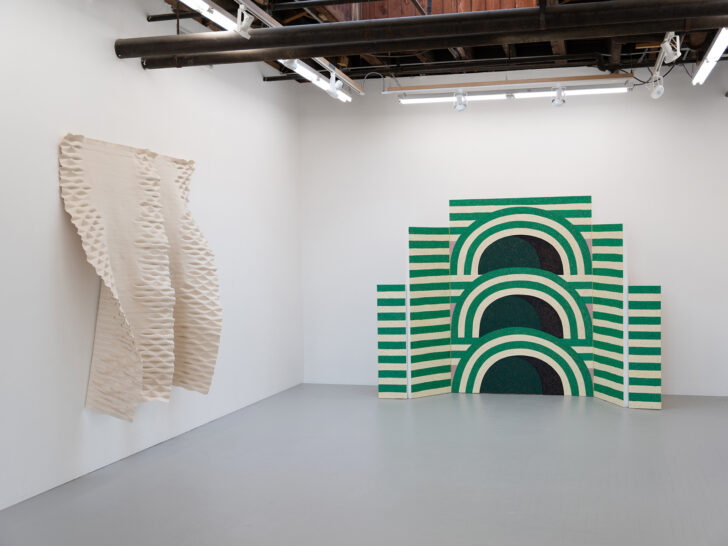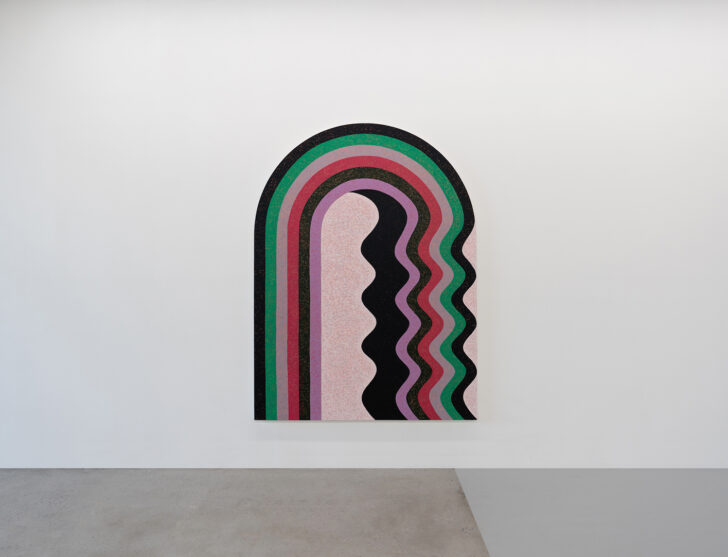 Striped arches by Matt Kleberg, gradients of color formed by thousands of fribes by Rachel Mica Weiss, and softly undulated canvas sculptures by Mary Little are all displayed together at Carvalho Park in Brooklyn. Obviously we're obsessed with this show, titled Creatures of Sense, which brings together these works for their "ungraspable" nature. "Columns become curtains, and screens persuade to be known as thresholds," according to the gallery, which is hosting the exhibition through March 18.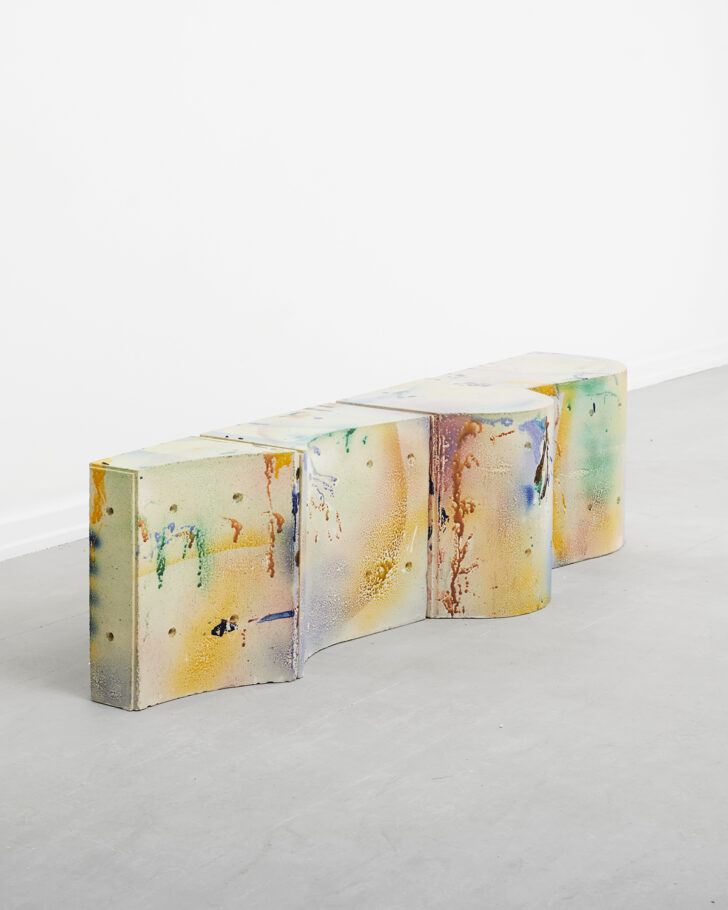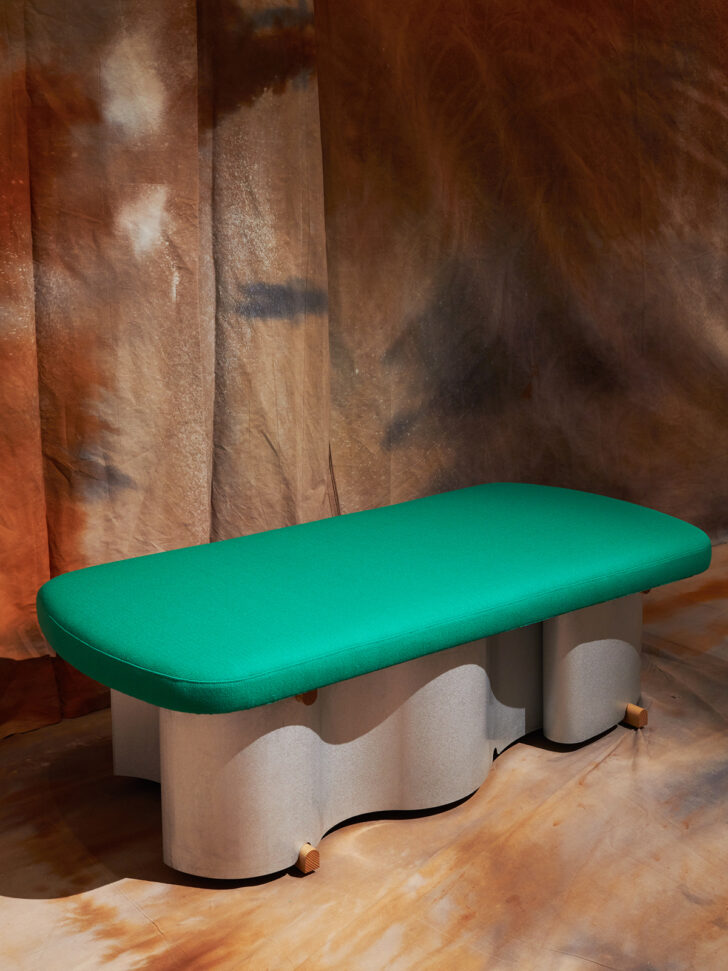 Warm Leatherette, a song by synth pop band The Normal, is also the title of this exhibition of work by Danish artist FOS, AKA Thomas Poulsen, at Etage Projects in Copenhagen. Pieces we're into include a bench with a wavy base and a rounded top in a shade of green that appears to be everywhere right now (ahem, How to Live With Objects), and a set of spray-painted and splattered stools that nestle neatly together in a row. Until April 8.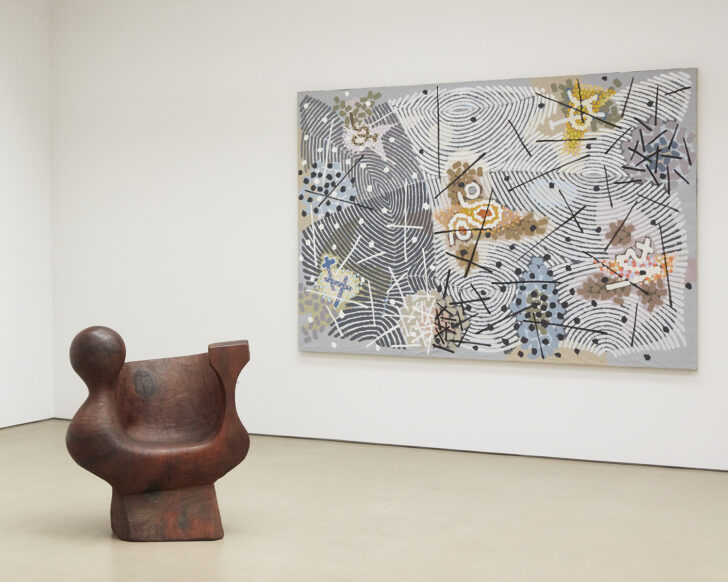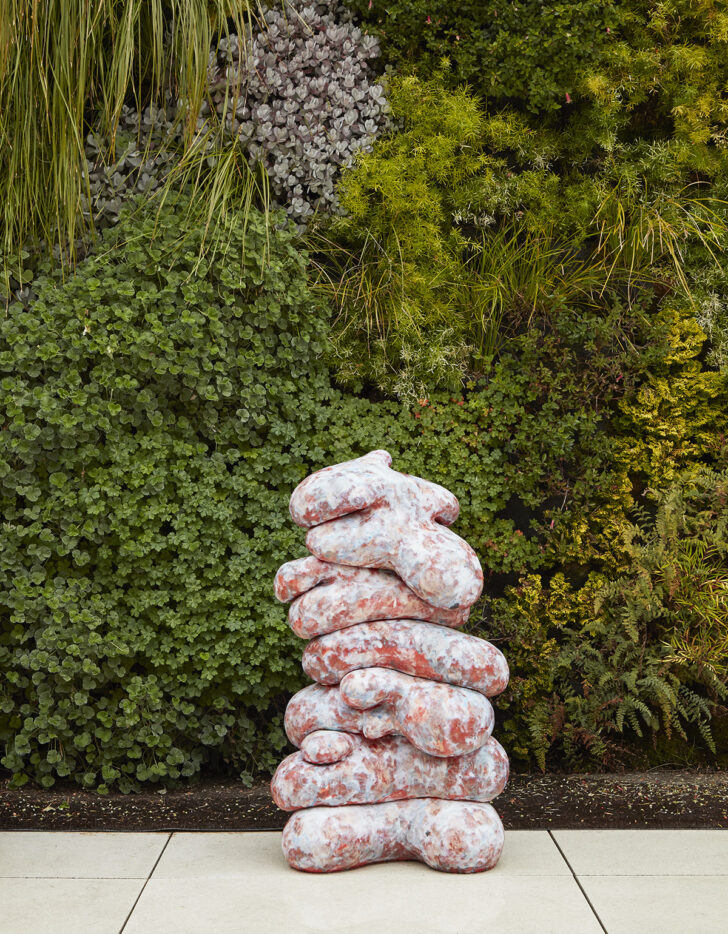 Studio Ahead gathered 11 artists from Northern California working across sculpture, photography, and painting for a monthlong exhibition in San Francisco, which celebrated the region's landscape, as well as the artistic freedom and expression permitted by being away from the historic centers of art. Co-curated with Mariah Nielson, "Same As the Blue Sky" included contributions from the likes of Heath Ceramics and painter Gordon Onslow Ford. Particularly enamoring is a sculpture by Nathan Lynch, comprising layers of polished, pinkish material that appear to be melting over one another.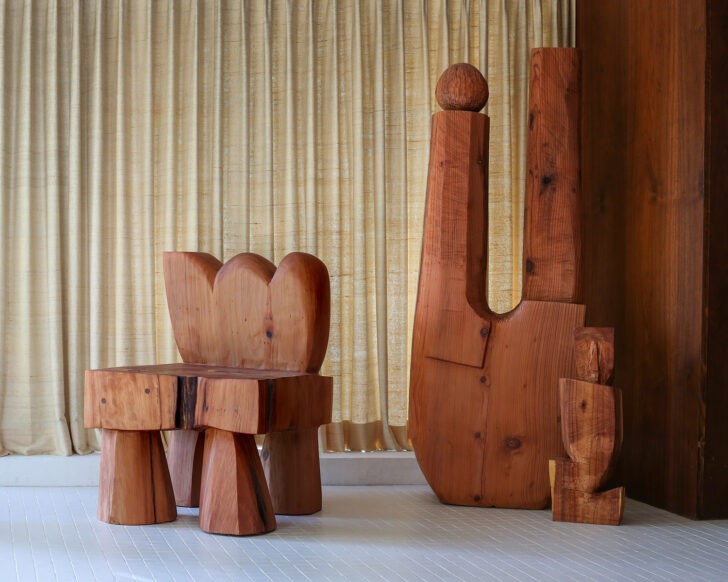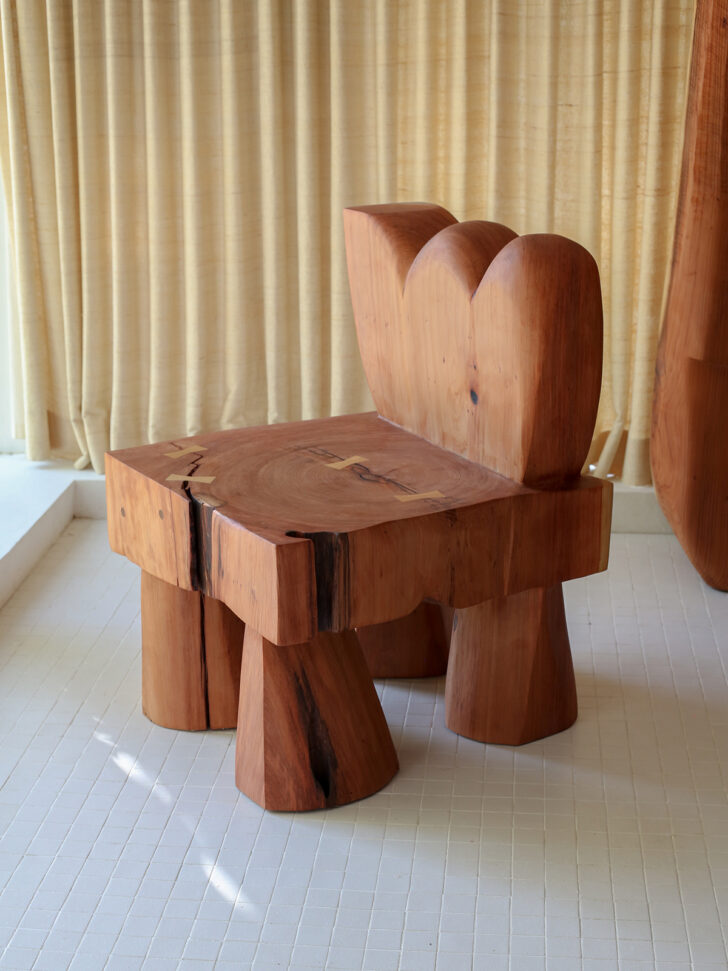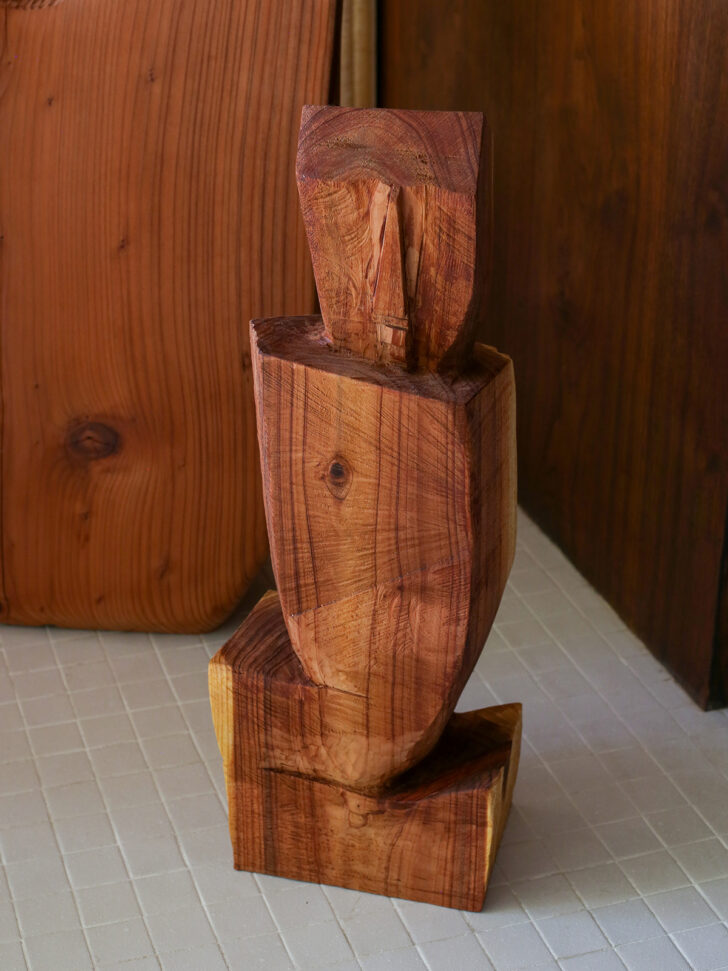 Each of these functional or sculptural works by California-based Vince Skelly is carved from a single piece of wood, five of which were sustainably sourced from a variety of trees felled during a windstorm that swept through his hometown of Claremont in January 2022. Simultaneously contemporary and prehistoric in form, the megalithic-influenced designs in the A Conversation With Trees series include the Humpback Chair, which has chunky conical legs and a scalloped back, and the six-foot-tall Inverted Arch. Smaller sculptures were crafted from the pieces leftovers from carving a larger design from redwood. All are intended for outdoor installation, and are on display in Skelly's solo show at the Claremont Lewis Museum of Art, until April 23.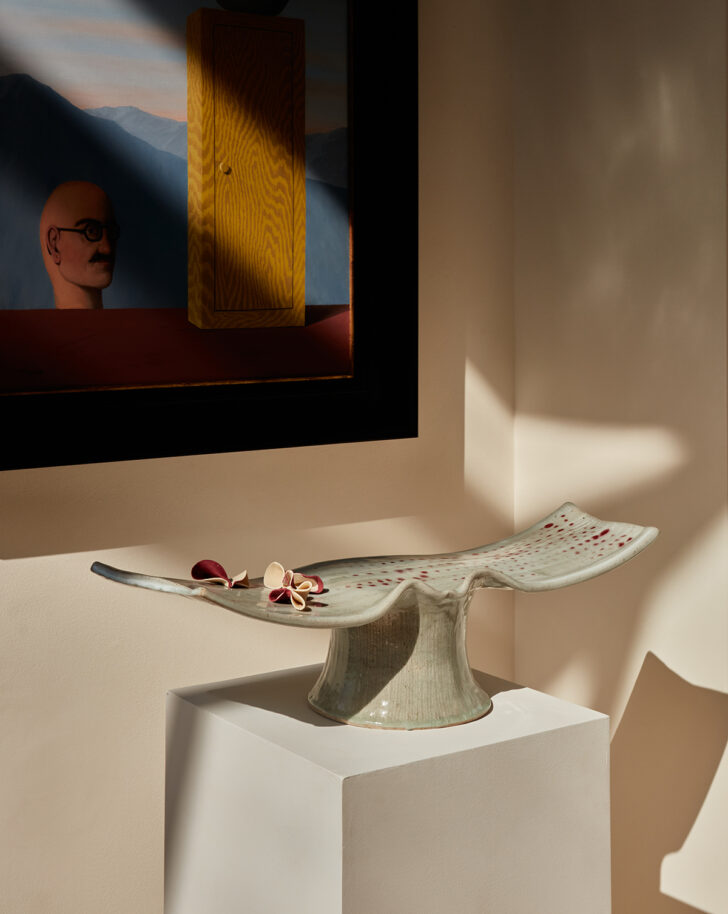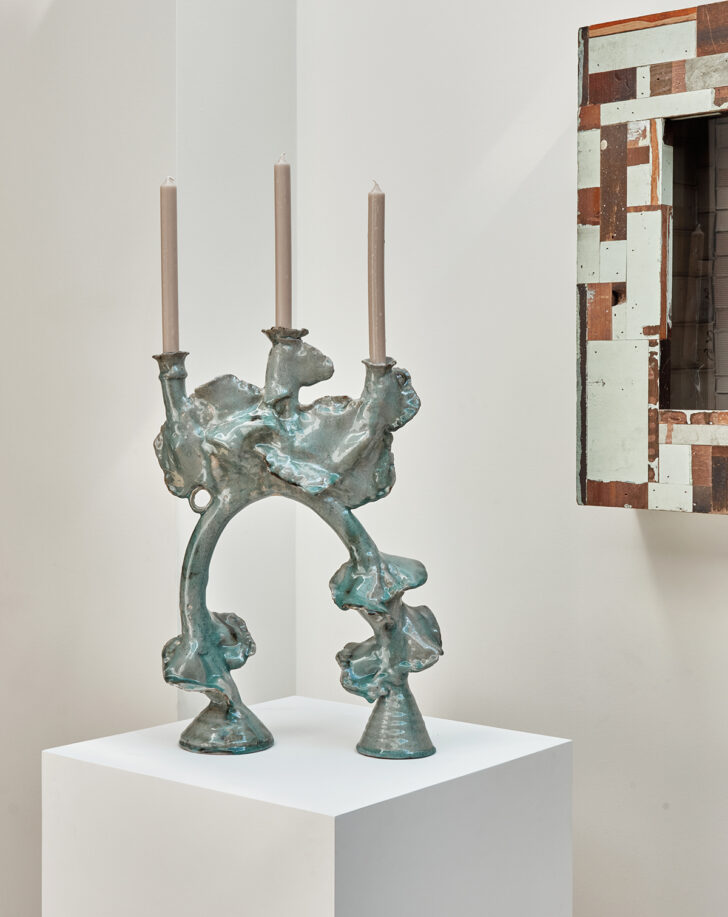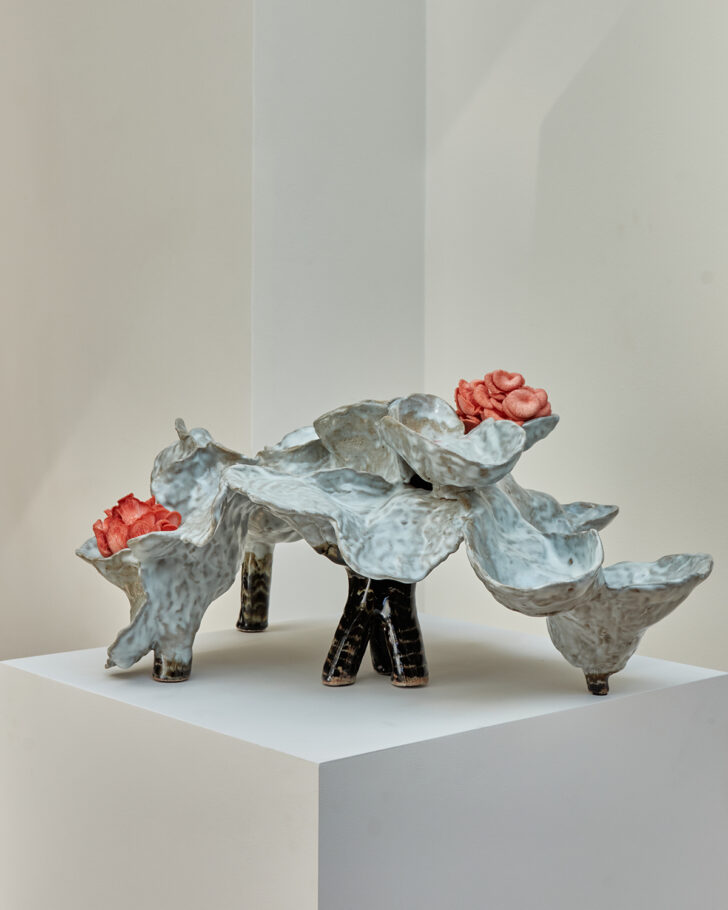 We've already published our LA Frieze Week roundup, but decided that ceramic artist Nathalie Khayat's Salt exhibition also deserved a mention. During an event hosted by Lebanese non-profit House of Today in Santa Monica, a tablescape formed of Khayat's expressive glazed bowls, vases and candelabras – which look as if they have been plucked from under the sea – was used to serve culinary creations by chef Sandy Ho as part of her monthly dinner series, Sandita's.
Interiors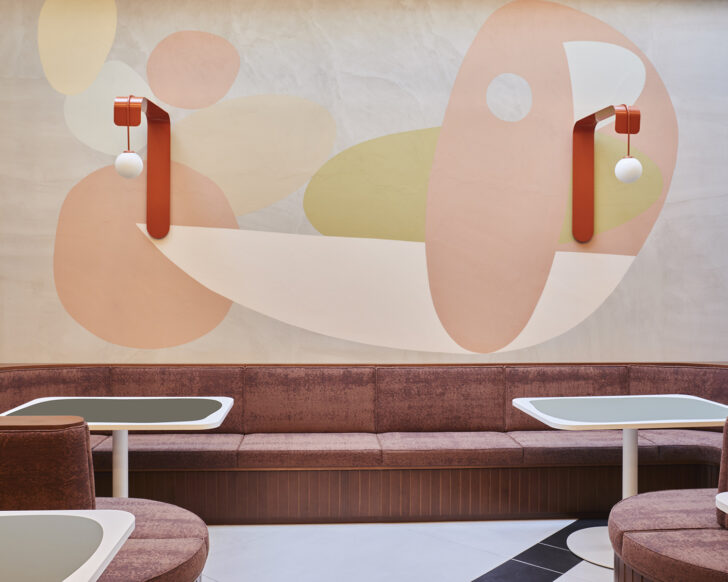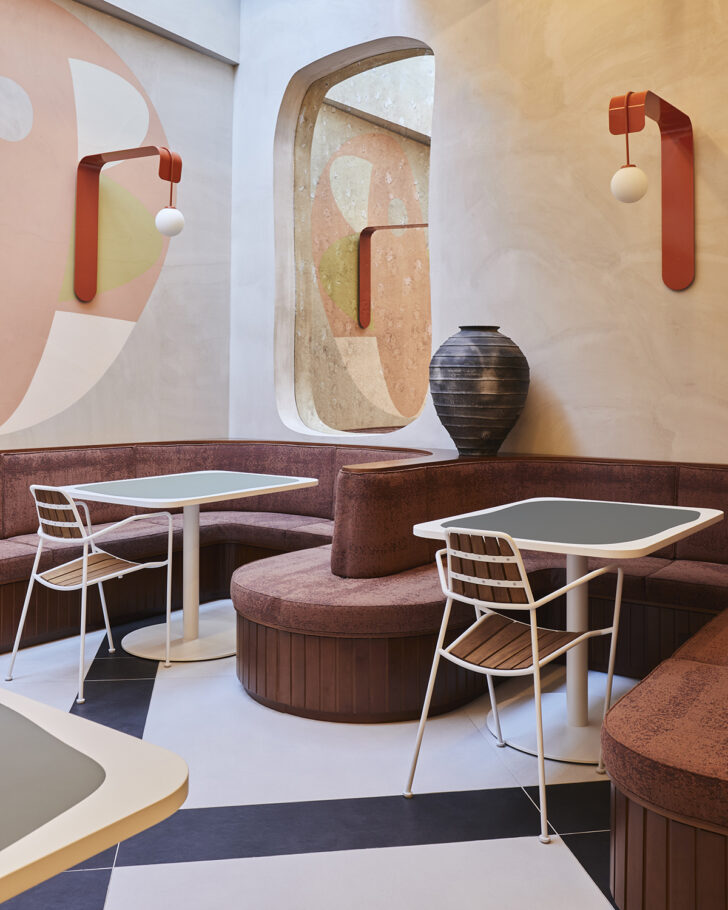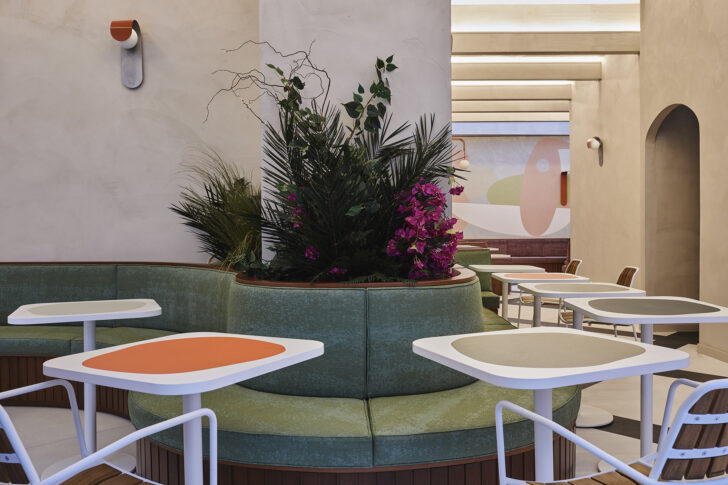 Fans of TV show Friends (myself included) will remember "unagi" as Ross's comical — and wholly invented — martial arts mindset. The owners of a Paris restaurant decided that this playful concept would be a fitting name for their Japanese izakaya-style spot in the 16th arrondissement, with equally fun interiors by French firm Uchronia. Inside, built-in seating snakes along the edge of the L-shaped dining space, curving in and out to form a series of banquettes at the back, where the cushion fabric switches from green to rust-toned. A graphic mural painted on the far wall is by Atelier Roma, which also created the monolithic copper bar, while sandy-colored textured plaster covers most of the other vertical surfaces. Custom-designed elements include the glossy two-top tables and cute wall lights called Smile.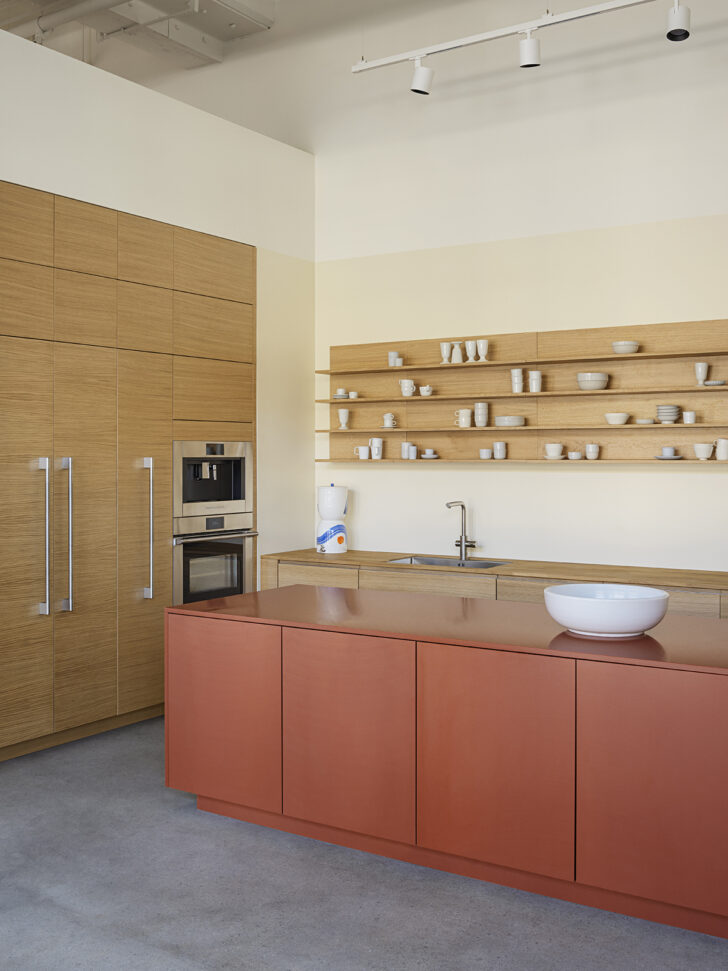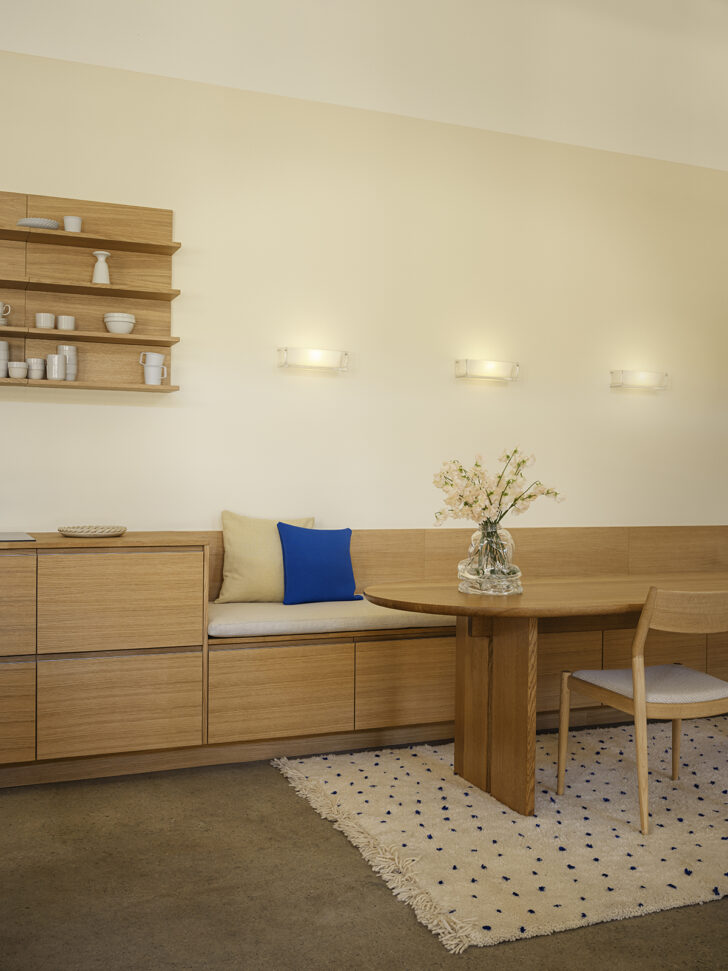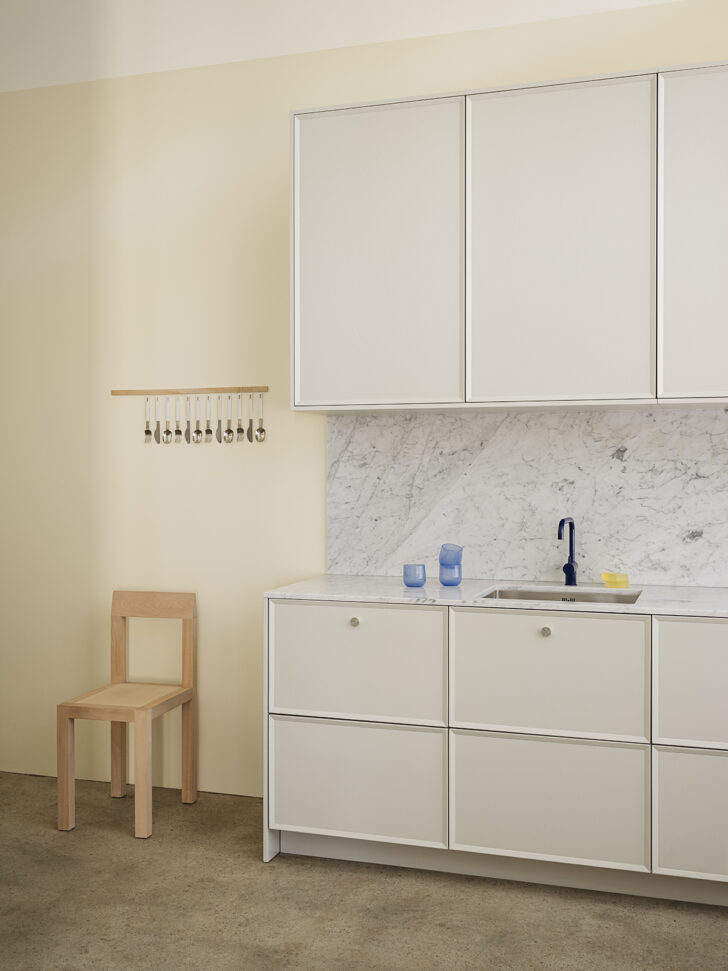 Sigh. Another kitchen showroom that's nicer than my actual home. At The Row in Downtown LA, Scandi brand Reform has opened a new space to showcase its products designed by bigwigs like Bjarke Ingels Group, Norm Architects, Muller Van Severen, Note Design Studio, and more. There's wood, stainless steel, lacquer, and other minimal options laid out in the industrial-looking space, which opened as part of a major push by the brand into the US market.
Discoveries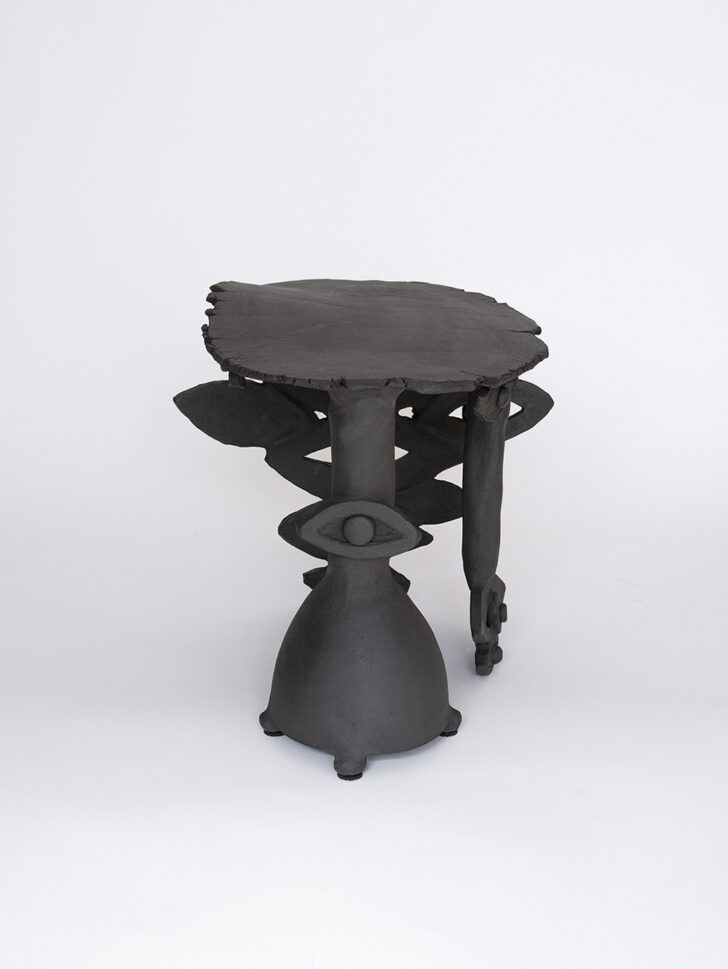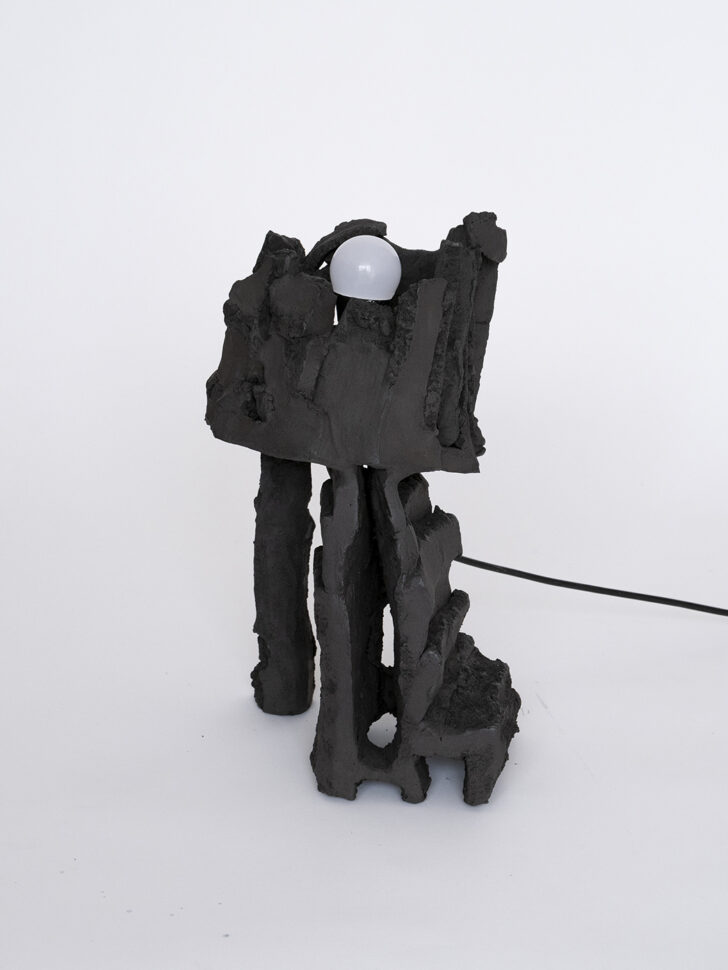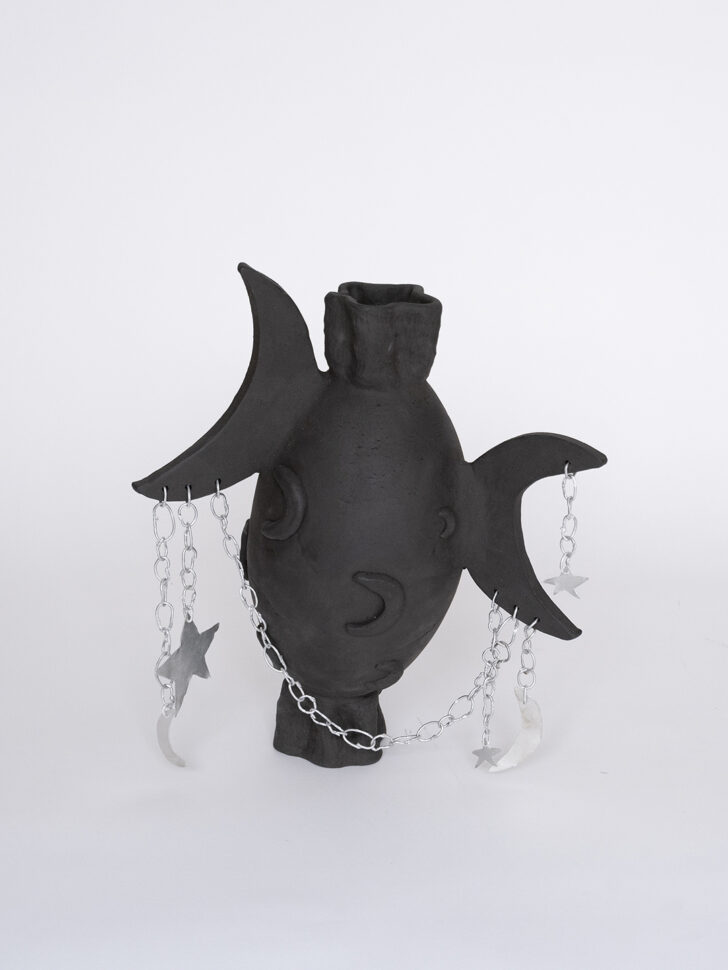 These matte-black sculptures are a little spooky, yet somehow calming at the same time, and looking at them for a while feels like deciphering a dream you've just woken up from. They're based on designer Ia Kutateladze's childhood memories of living in Tbilisi, Georgia, some of which are joyful, while others are sad and troublesome. She hand-crafted the pieces mostly of clay, incorporating other materials like wood, metal and textile, and adding repeated motifs like eyes and moons.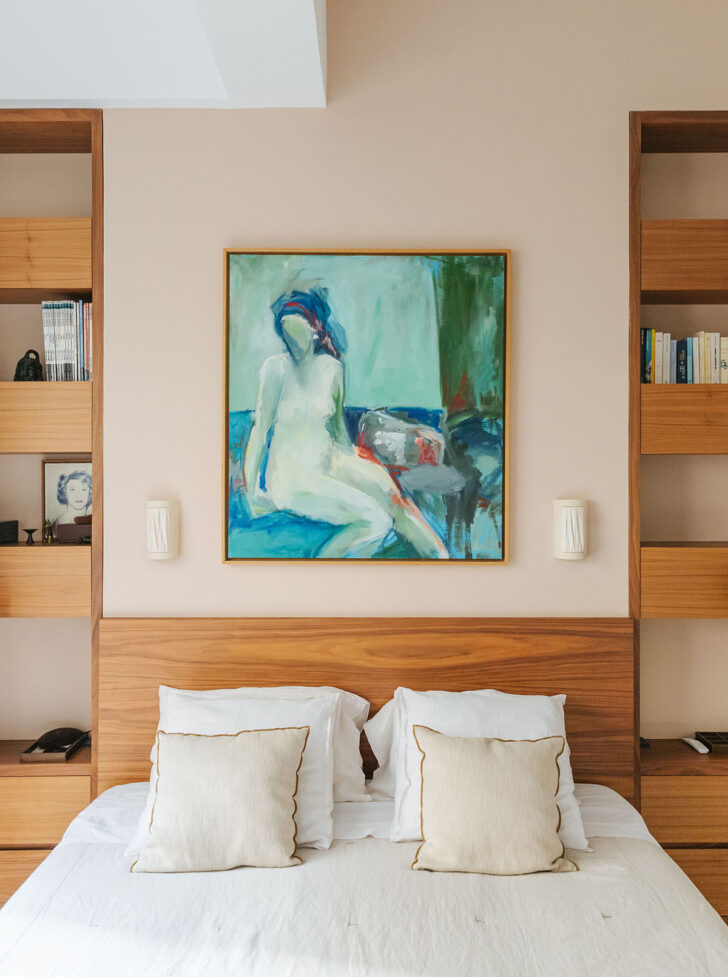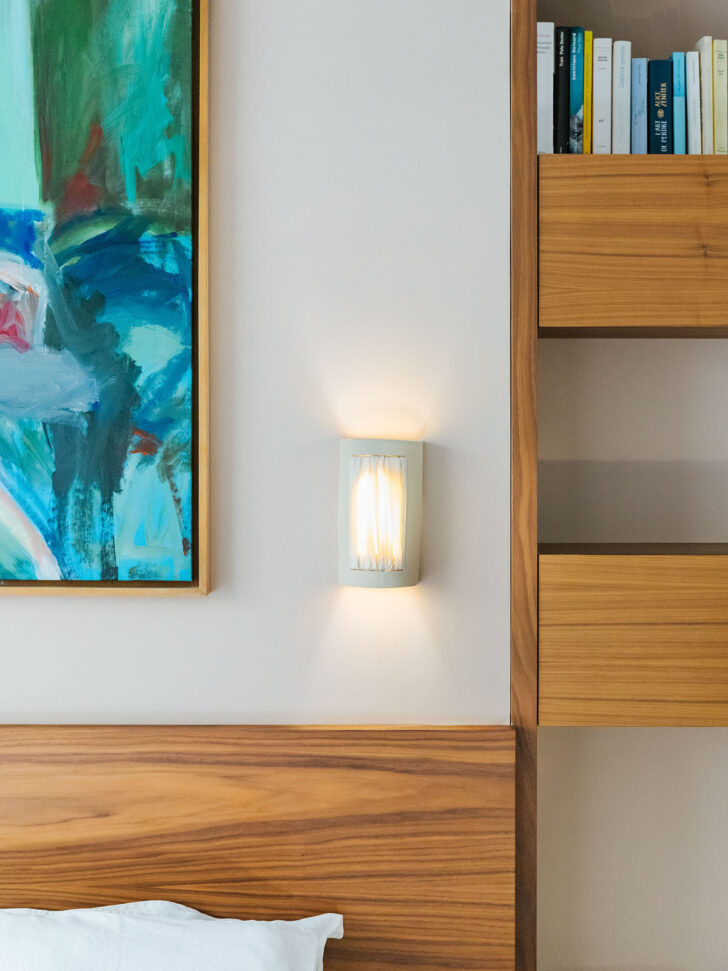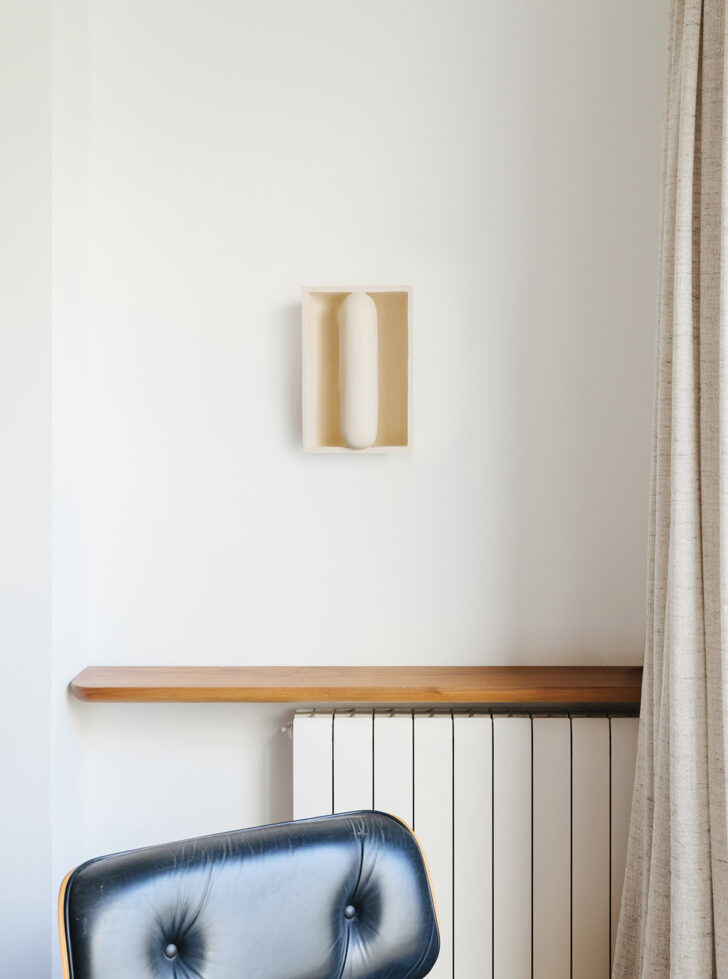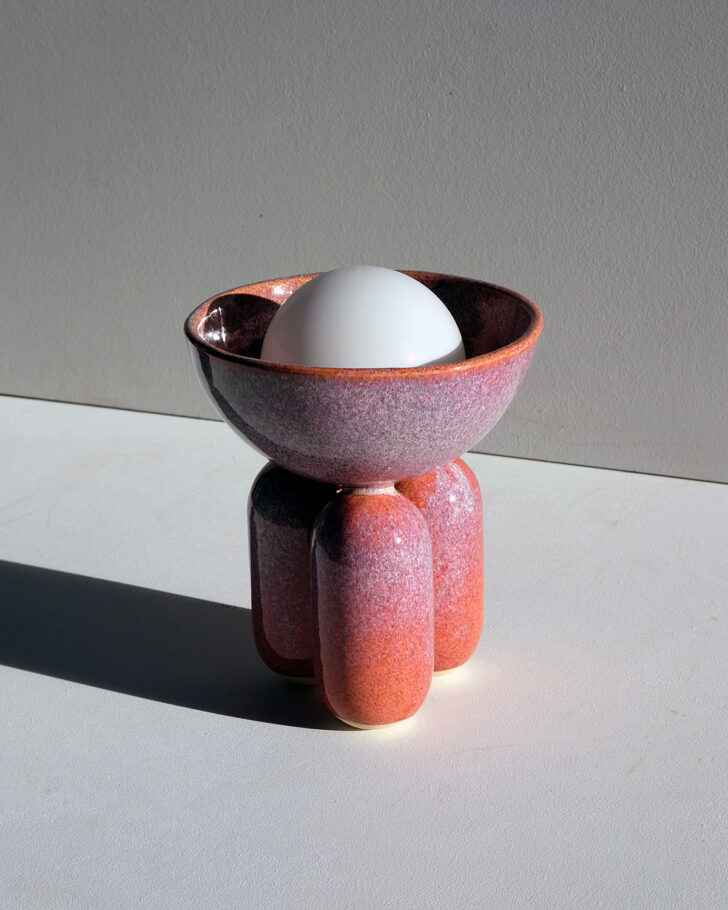 If you've ever taken a summer afternoon siesta, and woken up to sunlight gently glowing through the curtains, you'll know exactly the moment that designer Lisa Allegra has recreated with her Istos wall lamp. The sconce comprises a ruffled fabric panel inside a stoneware fixture, allowing light to emanate from the top and bottom as well as through the material. Other lighting designs in her latest collection include the minimal Kyrtos and Koilos, with curved forms that create soft shadows, and the Moor series where the light source is cupped in a bowl placed atop a trio of pill-shaped forms.