02.28.23
London's Daytrip Studio on Mining for References and Why "Pinterest is a Dangerous Place"
Not to begin at the end, but as our conversation came to a close, Iwan Halstead, co-founder with Emily Potter of London's Daytrip Studio, was curious to see how this would all turn out. How would I take everything we'd talked about and turn it into a coherent story? It's a fair question, given how varied Daytrip's design portfolio is. They can do soothing, pared back minimalism; they can do more maximalist drama. Still, whatever they do, it derives from the same place: a fixation on materials and a layered attention to sensory details. They bring together elements of texture, light, depth, proportion, and color. and the overall effect is one of deceptive simplicity: The whole looks effortless and inevitable, yet every part is thoroughly researched and considered. "We're quite insistent with our designs, we strongly believe in them," says Potter. This scrupulousness and dedication may be the throughline in their work, whether it's applied to retail, residences, hospitality, or workplaces. If Potter and Halstead sometimes diverge in their visual leanings — "I would say stylistically Emily is perhaps kind of softer and more natural, more matte? And maybe I'm a bit more surreal and weirder," says Halstead — they share perfectionist tendencies.
This obsessive bent was evident from their first residential project, a Victorian townhouse in Hackney they renovated to let in natural light and then painted an airy, off-white shade that's tranquil but also energizing, neutral but not boring. "We just went with that color for all the finishes, every radiator, every tap was powder-coated this color," says Halstead. For a project like the cocktail bar Nightjar Carnaby, the duo veered in a completely different direction that still somehow exists in the same territory. Tiered coffered ceilings and touches of art deco glamour combine in a dark yet rosy elegance. Most recently, they completed interiors for The Black and White Building, a sustainability-minded modern workplace for The Office Group. Daytrip's design influences here were far flung but when it came to sourcing for this one, they aimed to stay local.
Potter and Halstead met while studying interior architecture at Nottingham Trent University and then eventually each settled in London, beginning parallel careers in the industry. "We just formed a friendship and a mutual respect for each other's work and taste and ideas," says Halstead. "We both started at design practices and then moved into architectural practices, and at some stage we had a conversation that it would be nice to do something together," adds Potter. That was about a decade ago. Daytrip became official in 2017. They've since developed a collaborative approach where they balance each other out. "We spent time when we launched the company establishing our aesthetic and what was important to us and how we would design and now it's a relatively well-oiled machine. We steer it together," says Potter.
At the start of any project, the studio searches extensively for "reference images that we think talk about an atmosphere or a mood," says Halstead – the "visual links" that will evolve into a larger picture. "We're quite referential. Imagery really speaks to us and it's also how we communicate to our clients," says Potter. The challenge is to make it unusual. "We look quite broadly for inspiration because the one thing we really don't want to do is just fall into the rabbit hole of what's going around Pinterest. It's a dangerous place," Potter laughs. "We'll spend more time than needed looking for rare images or photographs or references to divert it from a current trend. We're aware of trends and I think some trends are really interesting, but we'd rather push the boundaries where we can," Halstead adds.
They're also "fussy and particular about materials," as Halstead puts it. It's not only a matter of finding the right ones but then trying "to enhance it, see what processes can make it feel more visibly interesting – and that happens to timbers and stones and a lot of the materials we use: Oh, maybe we could lacquer it to give it another dimension? Or could we add a process to age it or color it or use a technique to make it feel completely different to what it ordinarily was?" The point is that materials have a transporting power for them – and hopefully for anyone inhabiting their spaces. "The touch and the tactility of certain fabrics or timbers or stone can really take you to another world," says Halstead.
"We like materials that age well and that are solid and look more beautiful with time… and we hope that some of our spaces become that over time, that they get more beautiful and admired," says Potter. "I think we have always felt like our designs have to have longevity and the integrity that means that people will understand them and enjoy them for longer than throwaway, disposable [designs] that looks as far as the nearest reference that's just the same."
There's an undercurrent of environmental responsibility there, especially as it intersects with stylistic and material longevity, and they were able to really explore this with the interiors of The Black and White Building. Its name refers to the painted bricks of the previous, unsalvageable building on the Shoreditch site; the exterior of the new tower — which uses renewable materials and construction techniques that minimize carbon expenditure — is now clad in tulipwood louvers, by Waugh Thistleton Architects, while the interior features timber walls. Using that as a jumping-off point, Daytrip created spaces meant to encourage collaboration and social interaction, whether that's thinking-while-lounging on a sofa or doing more concentrated group work around a table. At the same time, they tried to utilize local manufacturers. "That was a good education for us as designers because we were admittedly using sources from all over the world, and actually, on your doorstep if you go the extra mile, you can create something that is equally unique and as powerful as possible."
Inside the office building, meetings can take place around Max Lamb's Douglas fir "Planks" table for British manufacturers Benchmark, with olive green chairs from MARK Product. Kitchen areas are outfitted in "wasabi" green cabinetry. Daytrip custom designed booths for phone and video calls in stained ash timber and 'Sottsass' veneer from Alpi Wood then upholstered them in a gray boucle fabric from UK textile supplier Tibor. To add texture to the concrete lower ground floor of the building, and help with sound control, they sprayed the ceiling with fire-treated recycled paper and installed "furry" checkered tiles on the floor.
Halstead and Potter drew a good deal of inspiration the 1960s modernist Hotel Okura in Tokyo. "We both have spent a lot of time in Japan and we're constantly influenced by Japanese design and culture. There's also threads in the [Black and White] building that come from Isamu Noguchi's studio." In addition, Daytrip looked to the studio and residence of Finnish furniture and textile designer Annti Nurmesniemi, as well as the house of Swiss architect Peter Zumthor and Gae Aulenti's home in Milan. "I think a lot of designers look at their own home as a ground for experimentation and of course that's such an exciting thing to draw upon when you want other people to feel free to create within," says Potter.
Daytrip has grown adept at balancing that experimental spirit with the needs of clients. Though they've got a number of jobs in the pipeline, they're not too busy to think about what their ideal projects might be. Potter has the west coast of the US on her mind. "I get quite envious when I see these incredible Californian homes" – the use of wood and framed views ­– "that would be a dream." Halstead would love to work on a hotel, "especially if there's a swimming pool," he adds. Like a true creative partner, Potter, smiling, is quick to build on the idea: "The next thing that we're actualizing is a swimming pool."
Powerscroft Road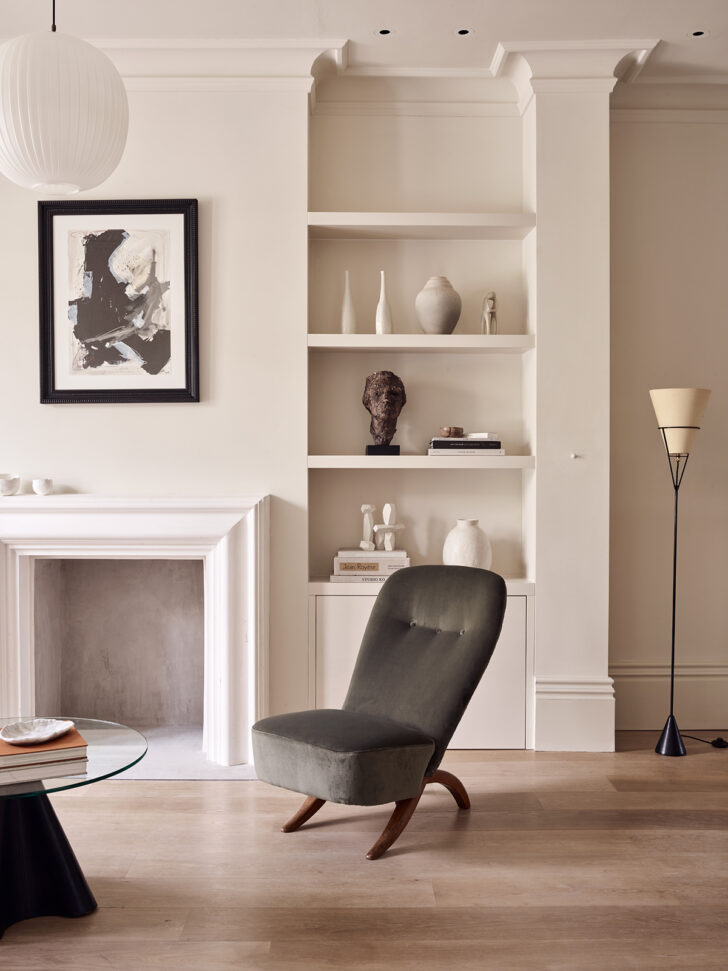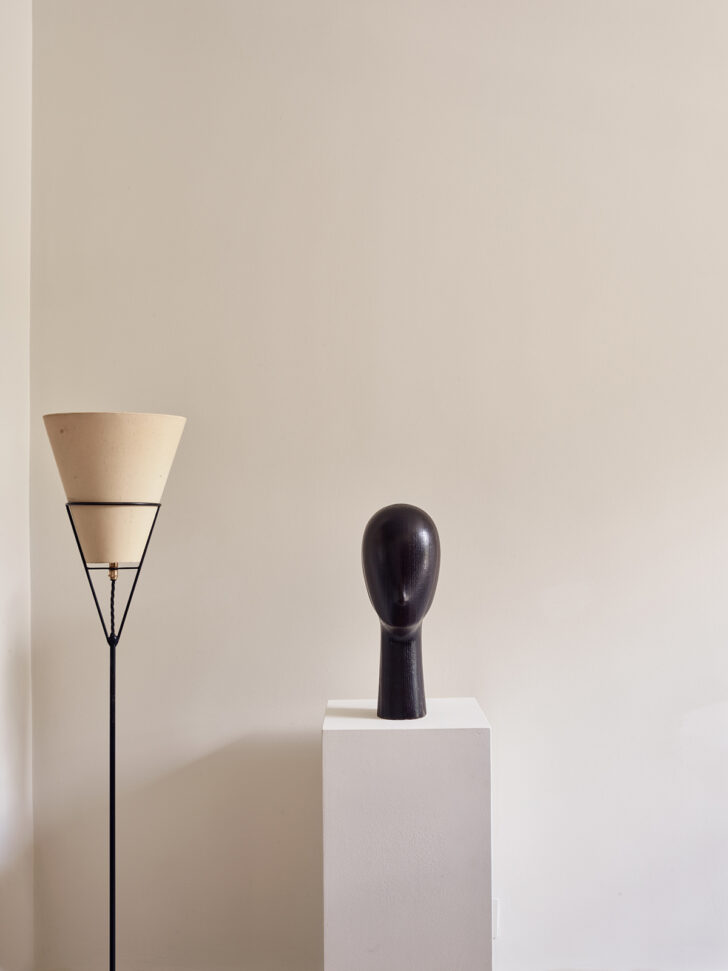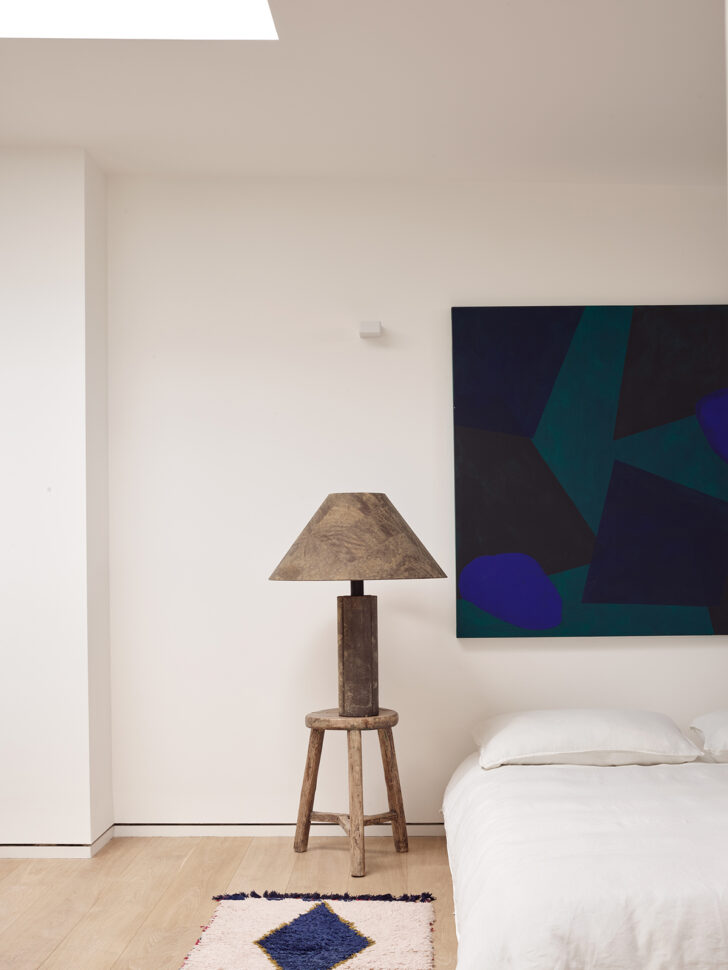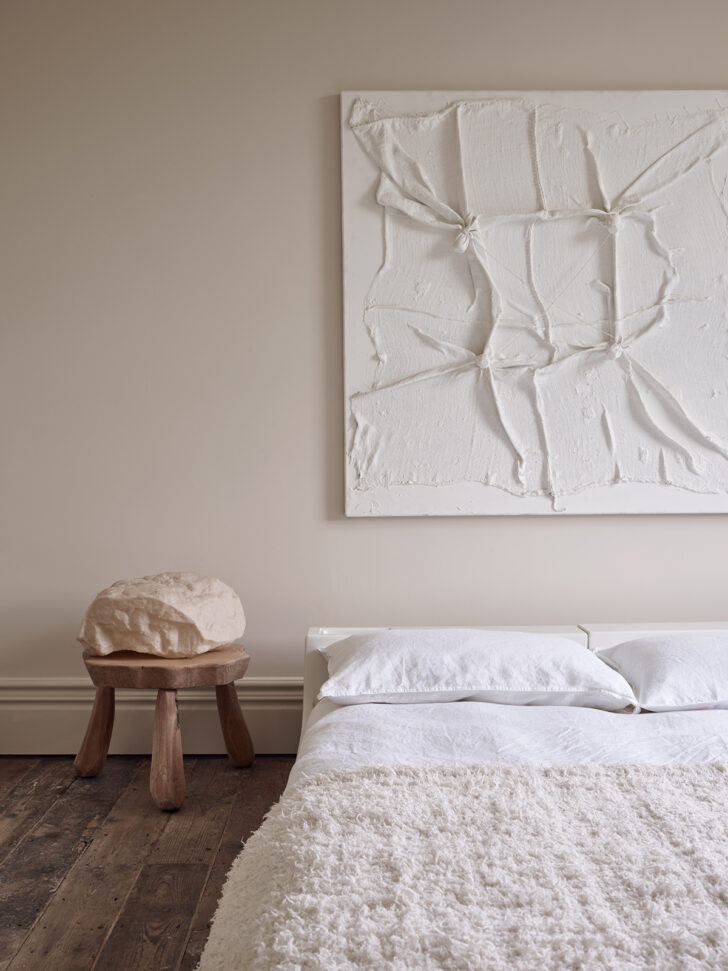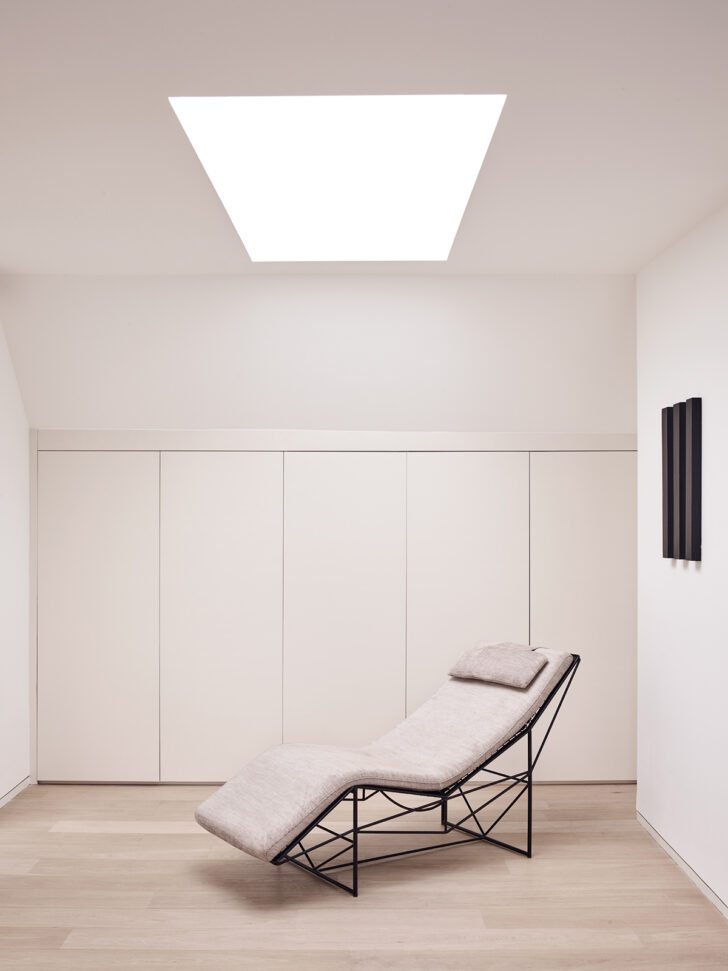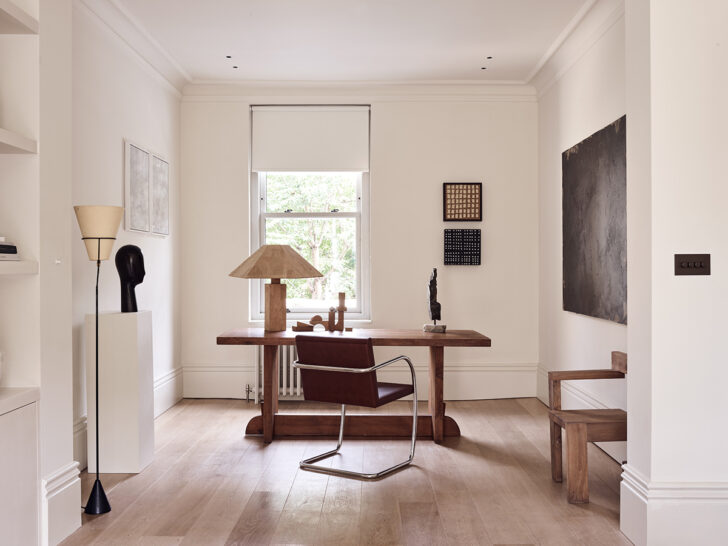 The Black and White Building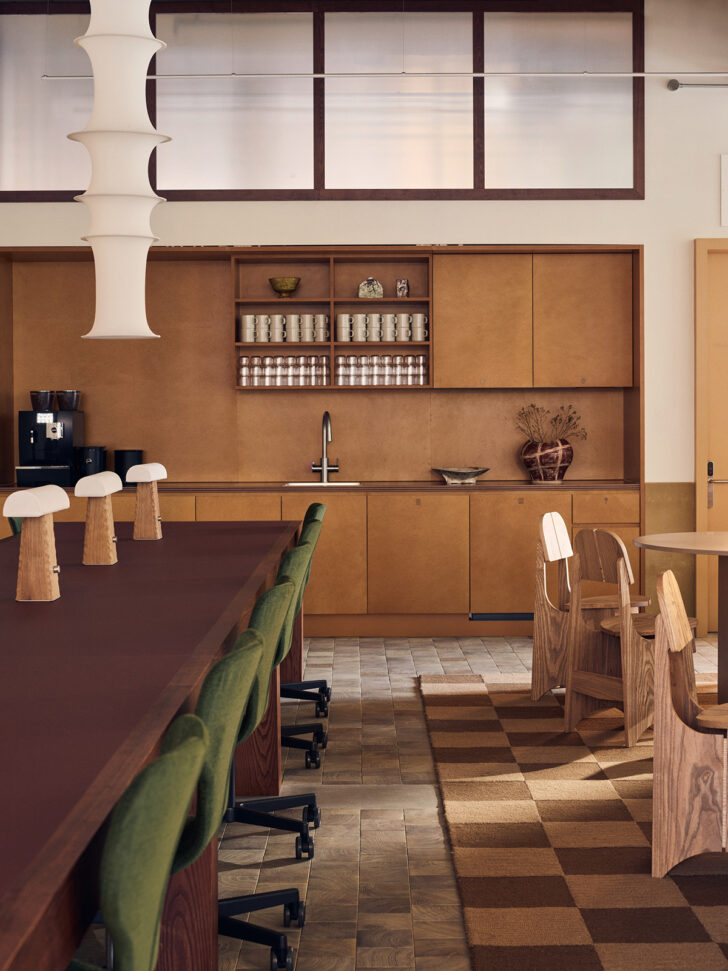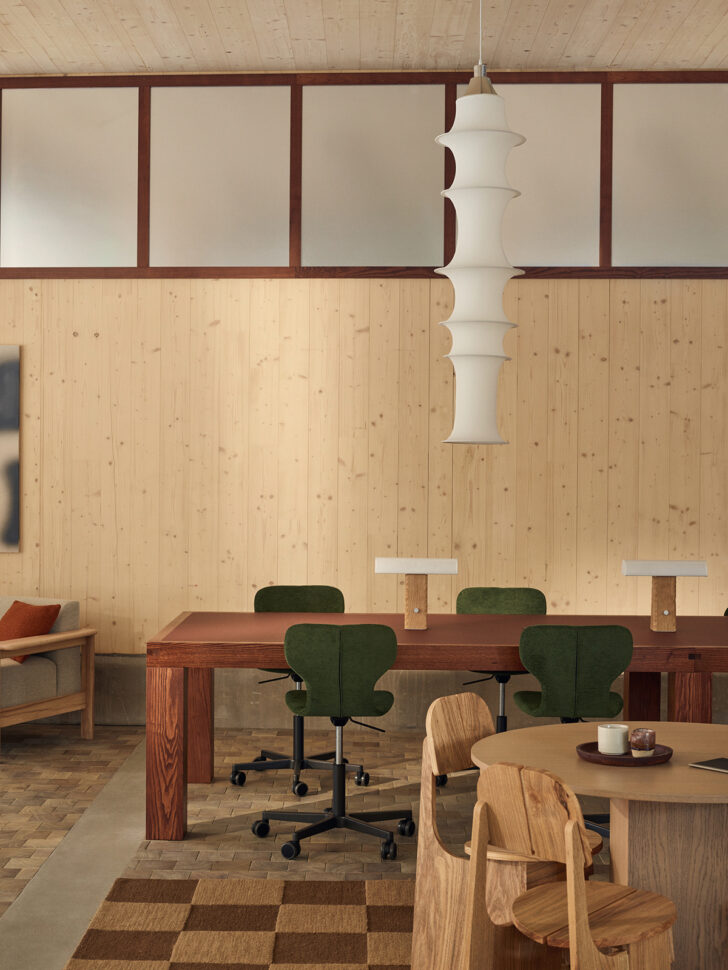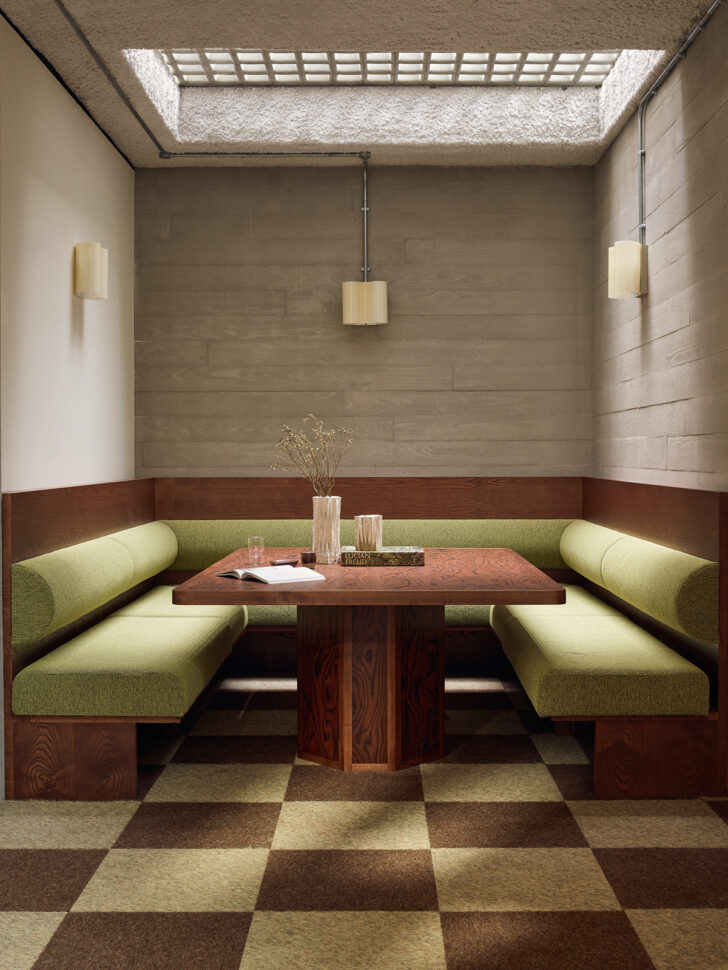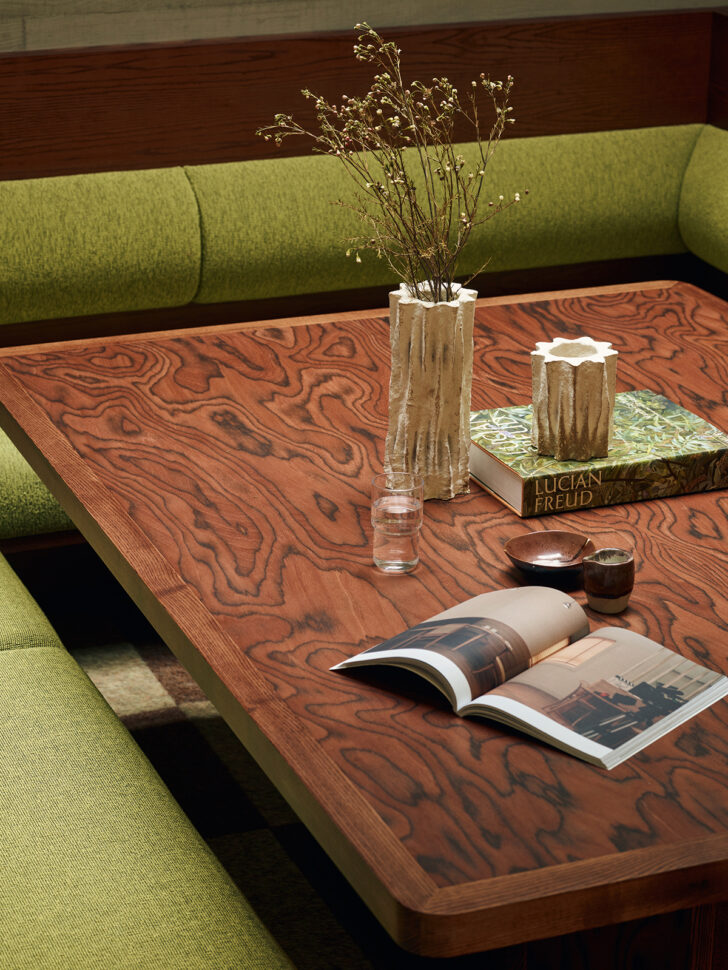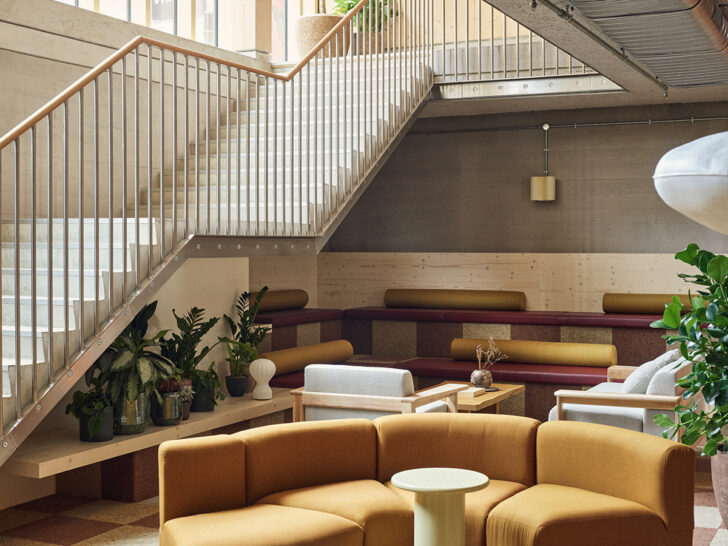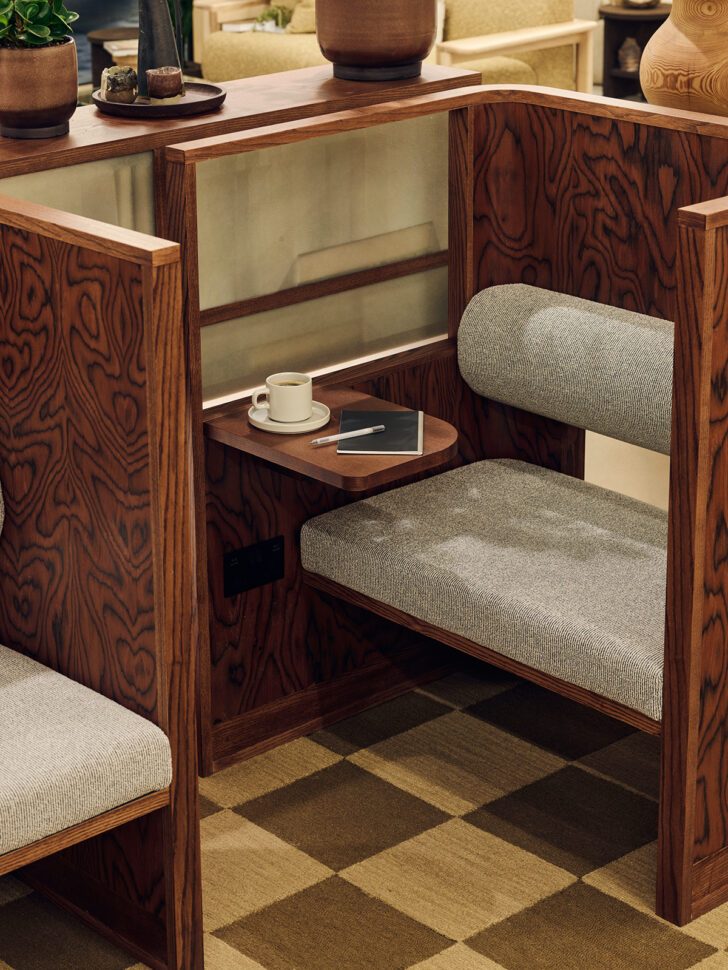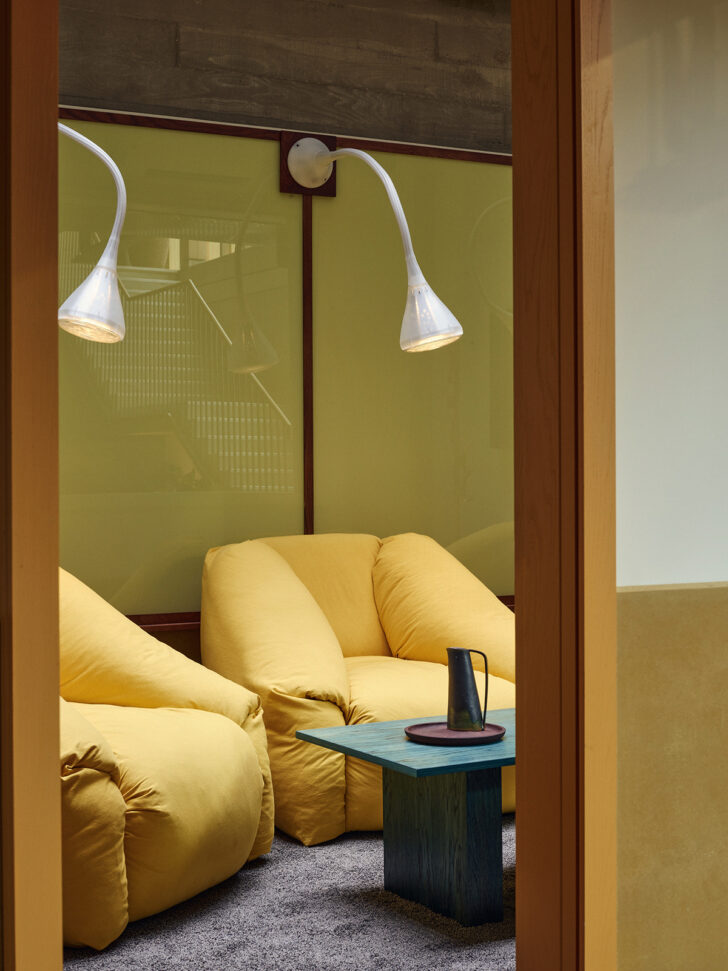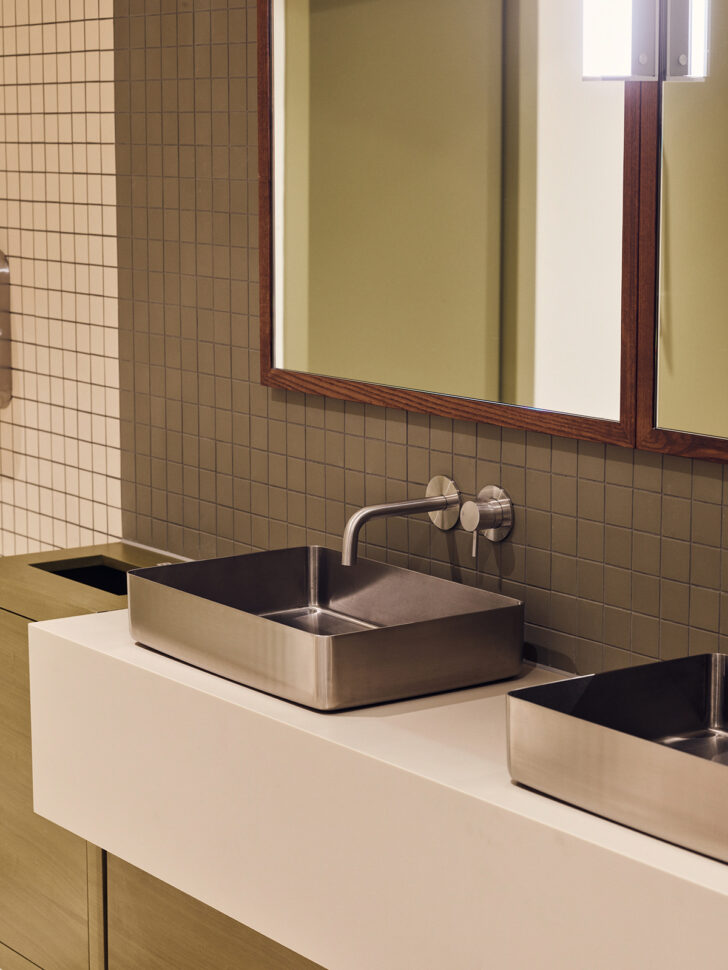 Reighton Road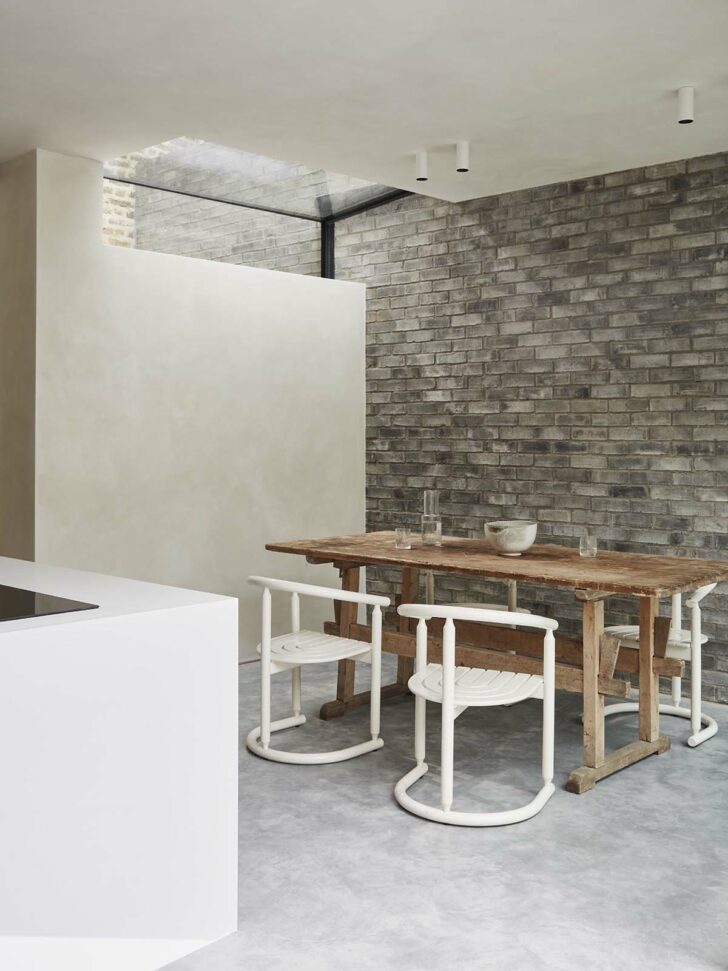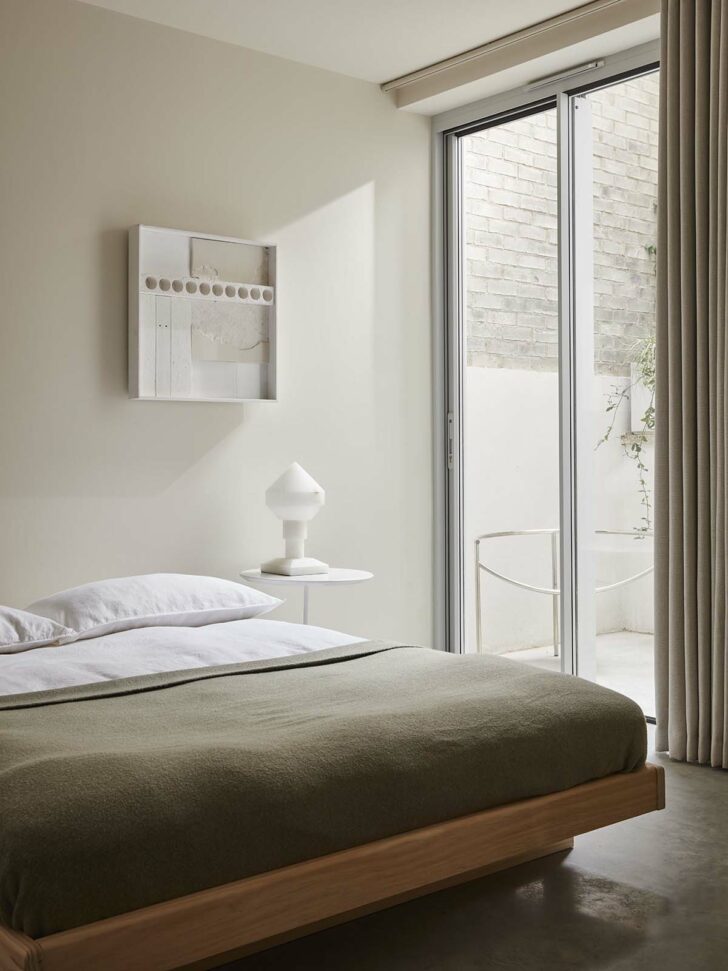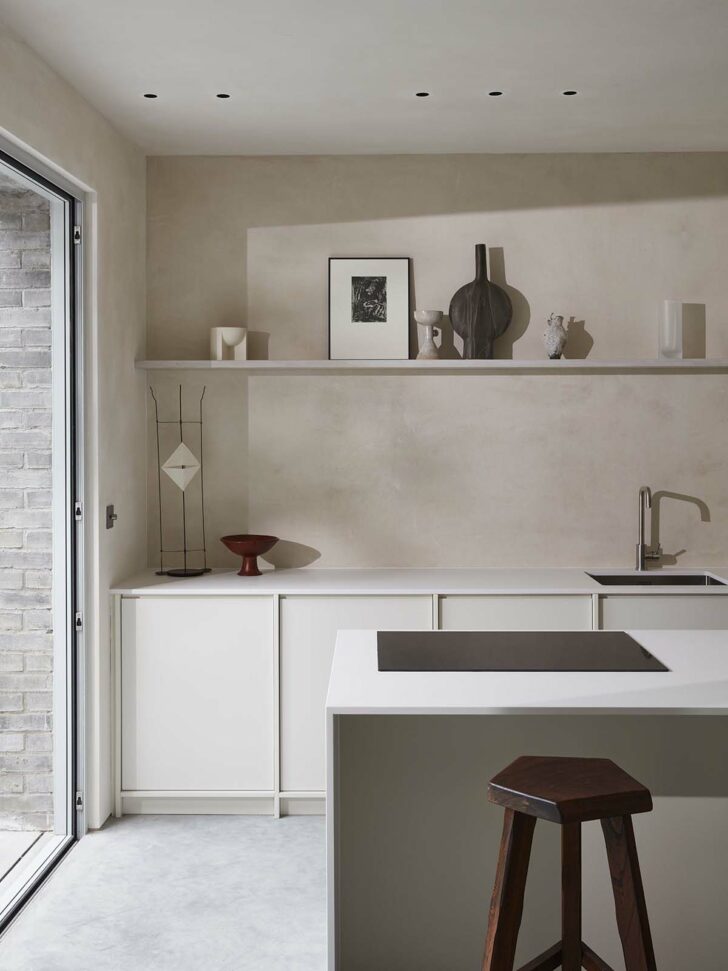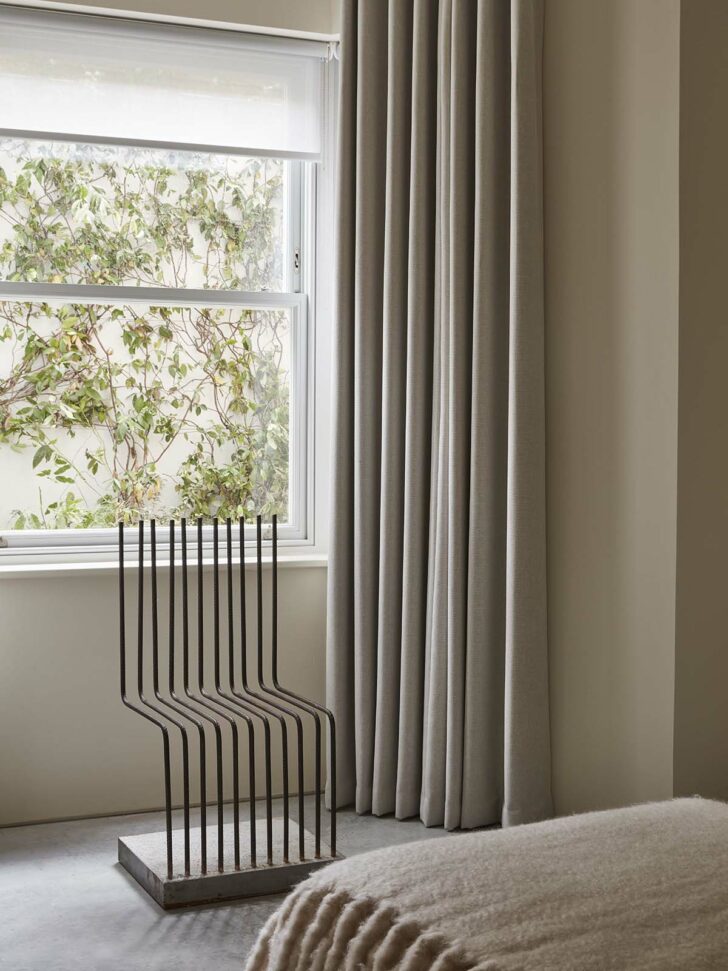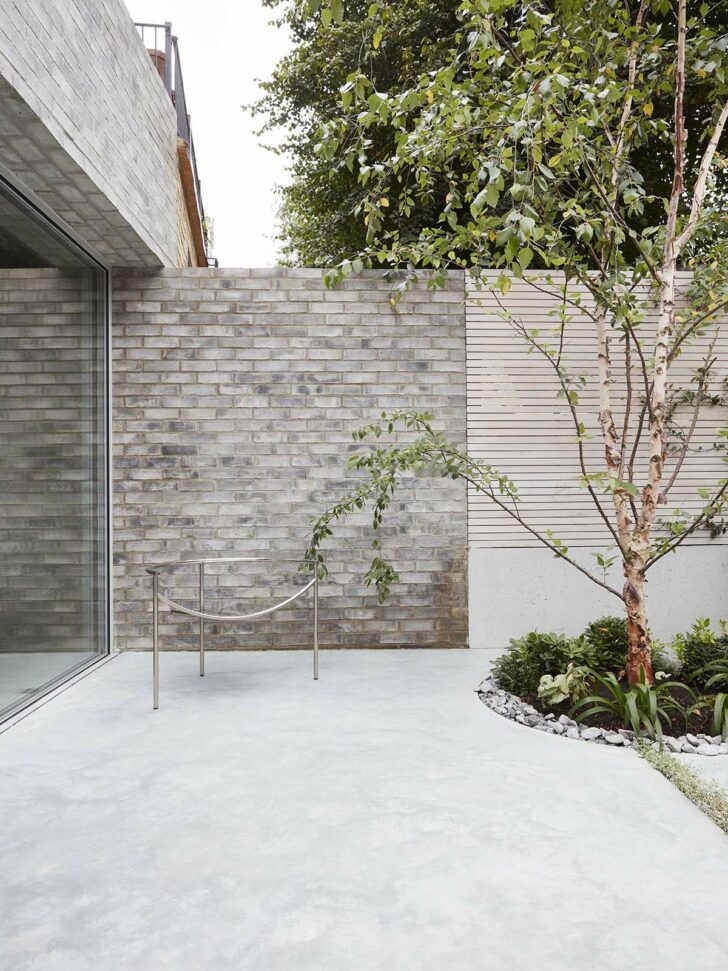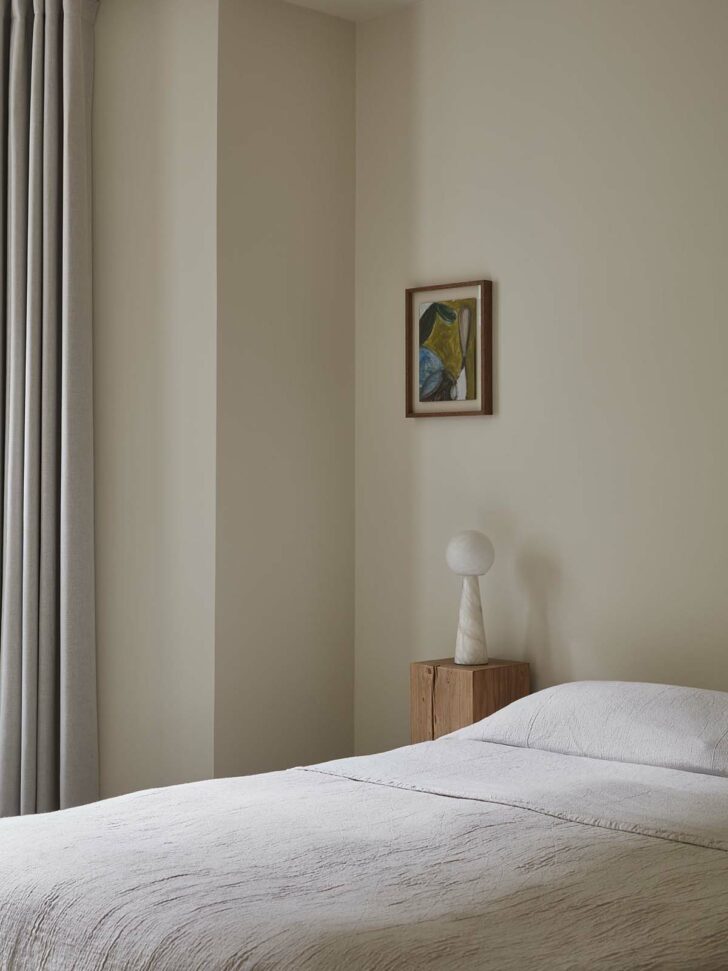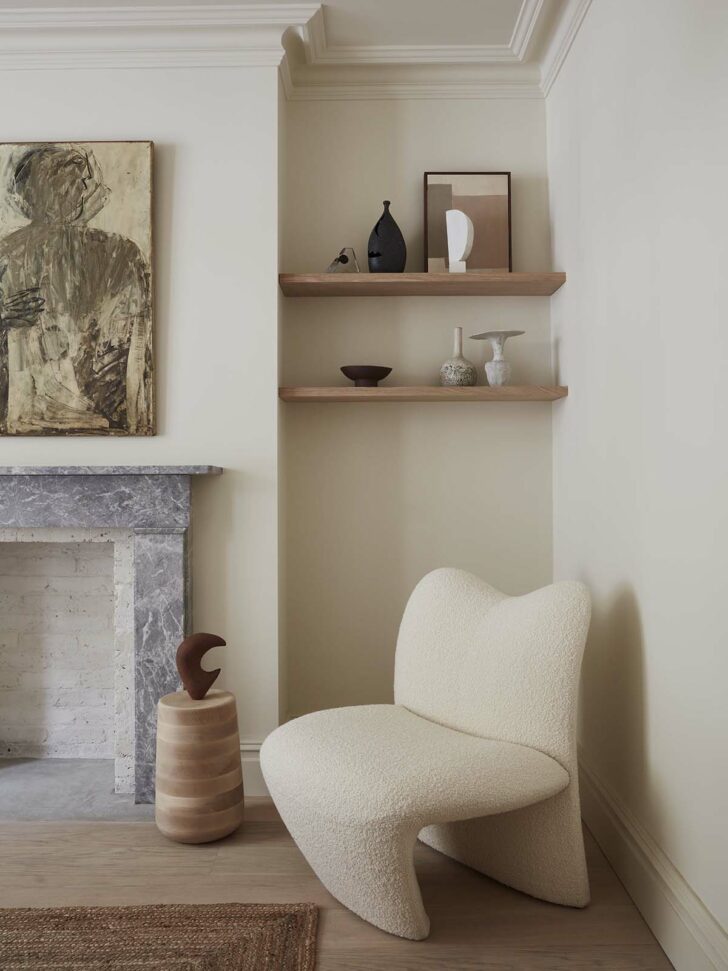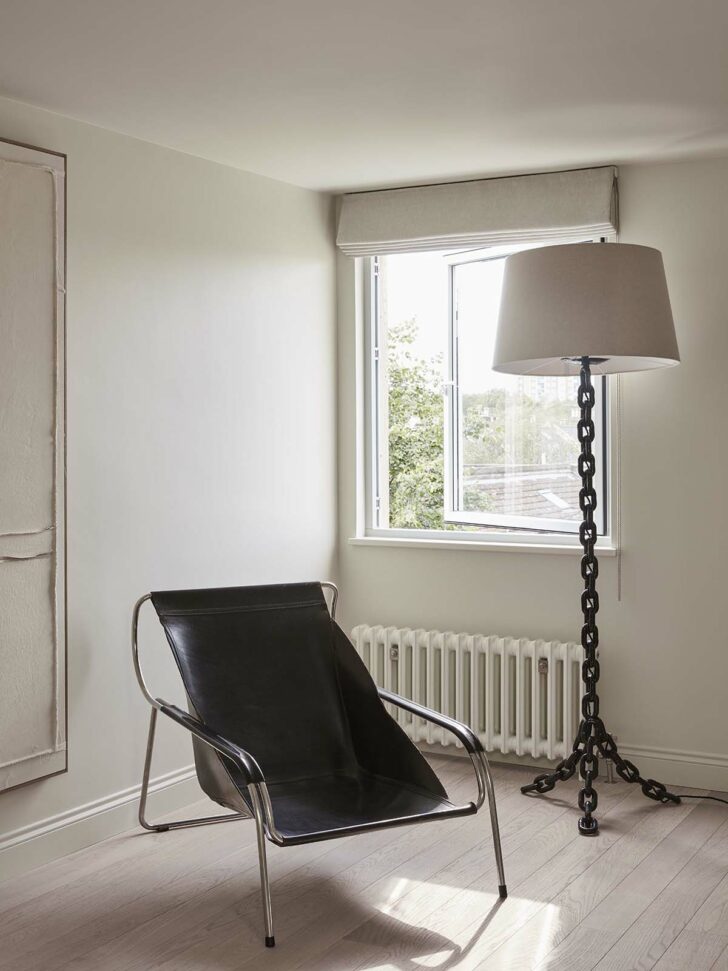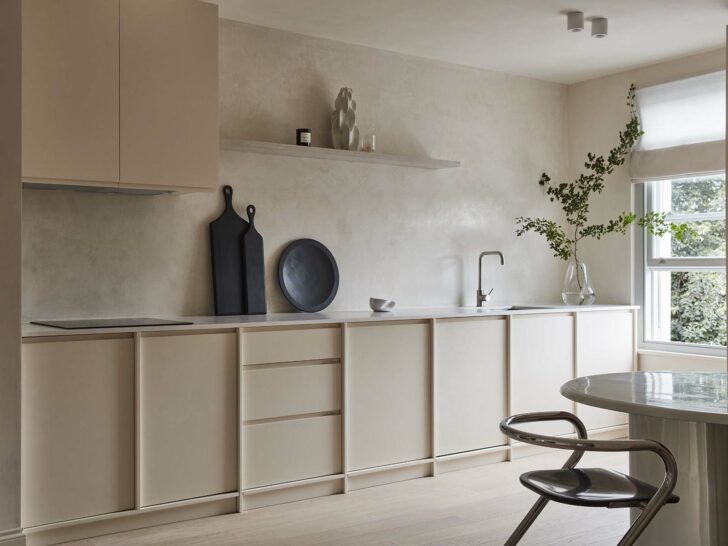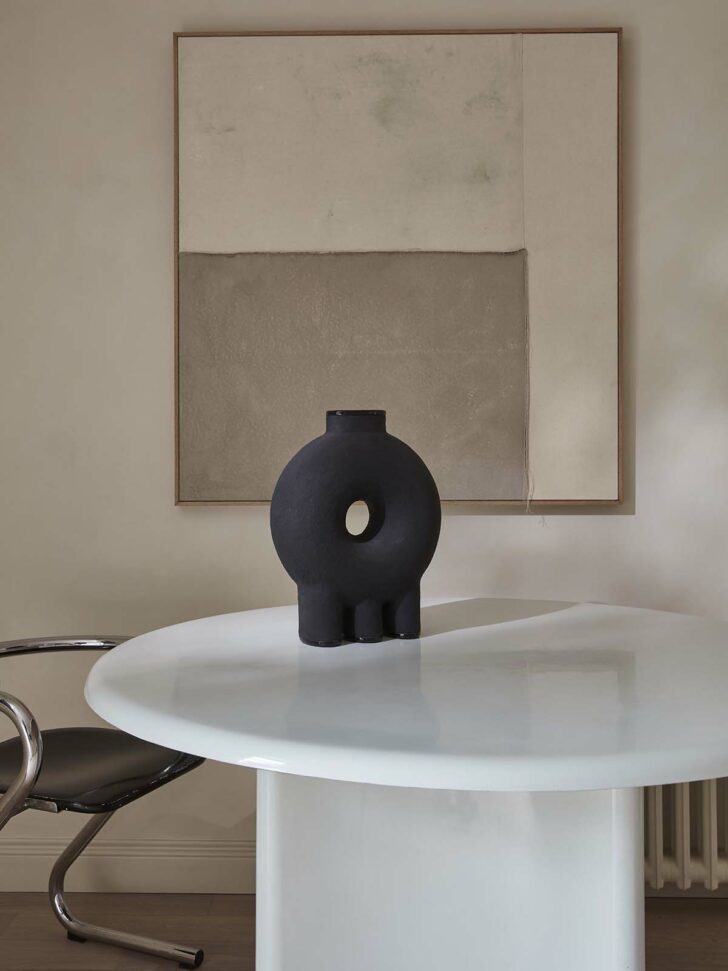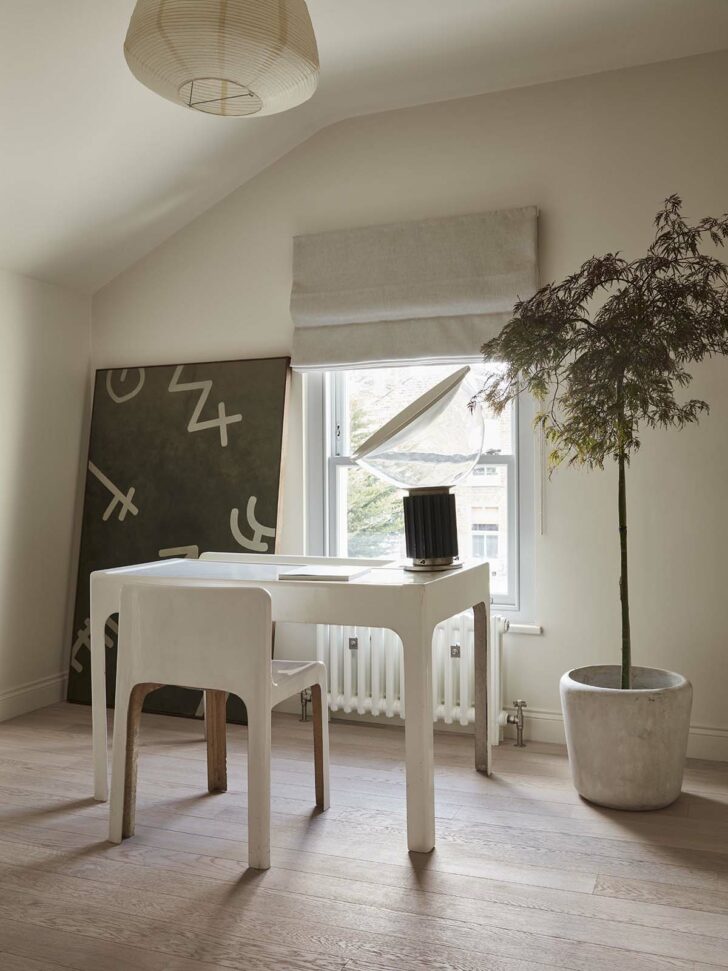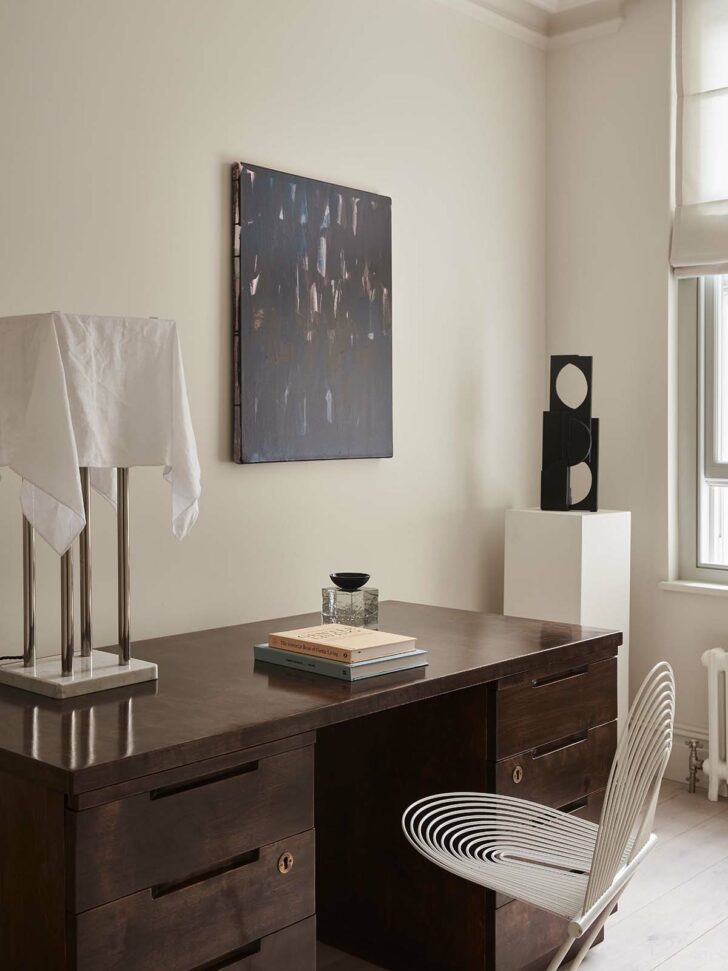 London Media Offices