06.15.23
At the Venice Design Biennial, Popping Up in an Out-of-Season Beach Cabana and a 100-Year-Old Bocce Court
Behind a battered green door on a quiet canal snaking through Venice's Dorsoduro neighbourhood, far from the shoulder-to-shoulder throngs of tourists that populate the narrow corridors close to Piazza San Marco, is the city's last bocce court, opened over a century ago. Most days, the area's elderly residents convene there to throw bowls, gossip, and sip apéritifs (usually a ruby red Select spritz). But for a few weeks this May and June the sports club has given up one of their precious lanes to an entirely novel endeavor, the recently opened Venice Design Biennial.
Set atop the Bocciofila's sour green faux grass, the show features some intriguing emerging names: Venetian designer Lucia Massari, who showed her Mr Yes, Mr No glass masks inspired by Arcimboldo's paintings and produced in collaboration with Murano's Barbini Specchi Veneziani; Duyi Han, who brought one of his emoji-adorned screens all the way from Shanghai; Alissa Volchkova, whose glassware we've oft sung the praises of; and Alves Ludovico, with his alien-like vanity made of bioplastics — among many others. However, the Bocciofila exhibition was only one of several the Venice Design Biennial had installed across the floating city and its surrounding islands. Operating under the theme "Auto-Exotic," the curators Luca Berta and Francesca Giubilei invited designers to "unite, self-colonize, and self-appropriate," resulting in an expansive show that seemed to touch all four corners of the globe.
Across the lagoon's choppy waters on the Lido — humming with traffic at the time of our visit due to the concurrent architecture Biennale — they set up shop in an out-of-season beach cabana overlooking the Adriatic Sea. Instead of sun-crisped bathers, however, the grass-roofed hut hosted pieces like Lin Fanglu's Elopement Rhapsody chair, made using a style of tie-dyed textile she learned from the Bai women of Zhoucheng village in Yunnan, China, and Zurich-based Studio Eidola's Ocean Articulated stool, constructed entirely out of sand.
In their Campo Santo Stefano headquarters SPARC, home of the Design Biennale's main exhibition, they staged a group show of work by studios like Berlin's Balzer Balzer — whose gradient-toned Bubble lights are made by blowing glass directly into gridded steel cages, causing the pastel-coloured material to bulge out of the gaps like Shibari-tied balloons — and Bom Noh from South Korea, whose 'Happy Kunst Garden' carpet weaves Buddhist imagery and the aesthetics of ephemeral flyer advertising. While over in SPUMA, a creative space on Giudecca, the city's southern-most island, the exhibition continued with a host of young designers in attendance like Chen-Yu Wang, Coco Brun and Andrea Grecucci for Vaspaar, whose Genesi table was constructed out of lightweight open-cell aluminium foam, which is typically used for space crafts.
The exhibition runs through Sunday, so if you happen to be swinging by Venice this weekend — and you fancy visiting a few of the city's most charming, off-the-beaten path locations — consider this your official heads up!
Top photo: Alissa Volchkova for Swing Design Gallery ©  Danilo Donzelli
Bocciofila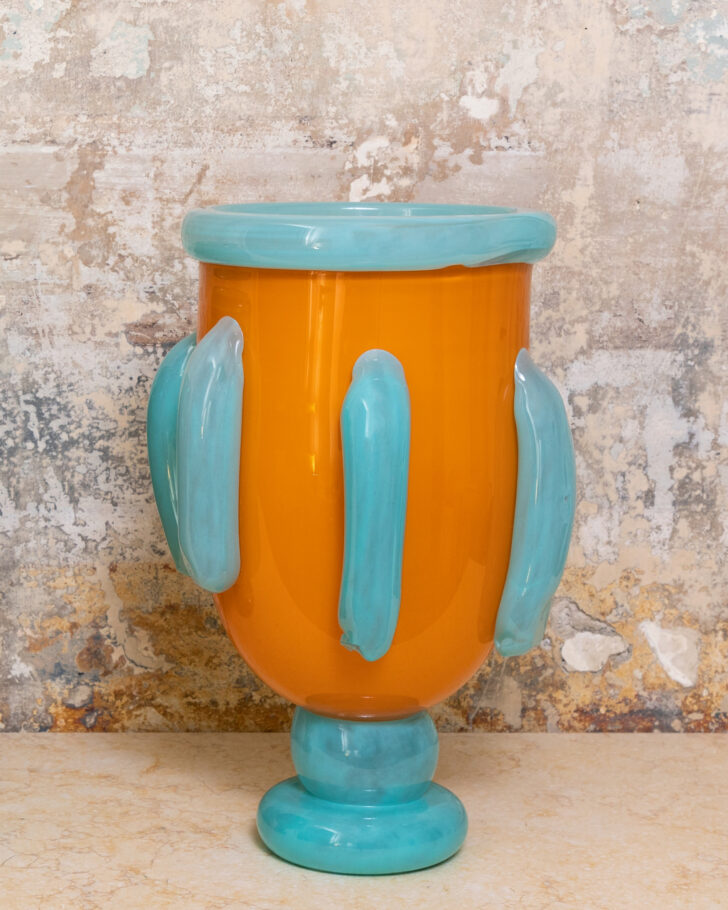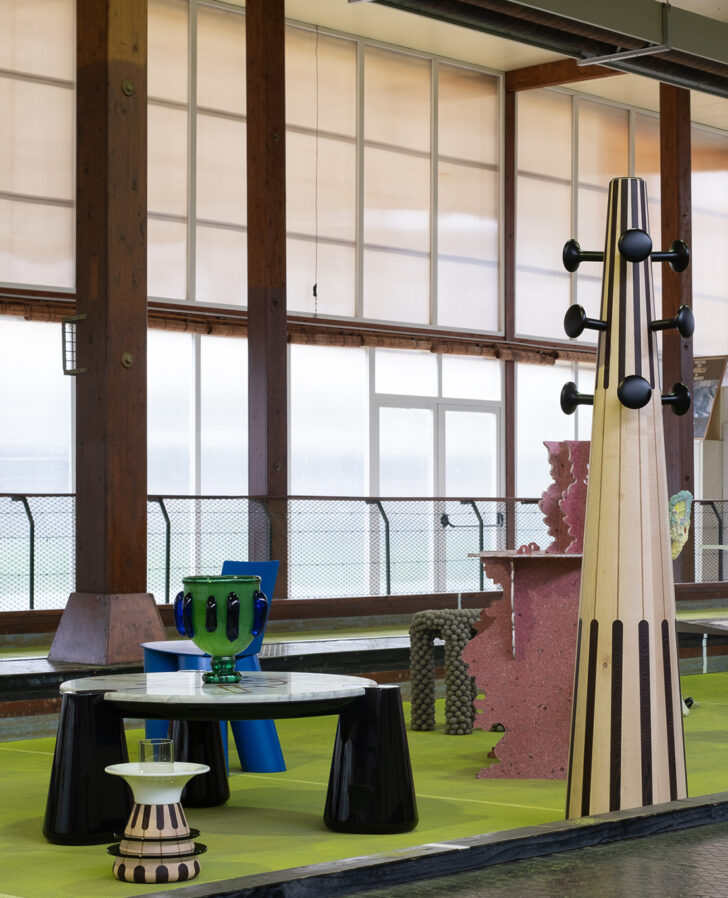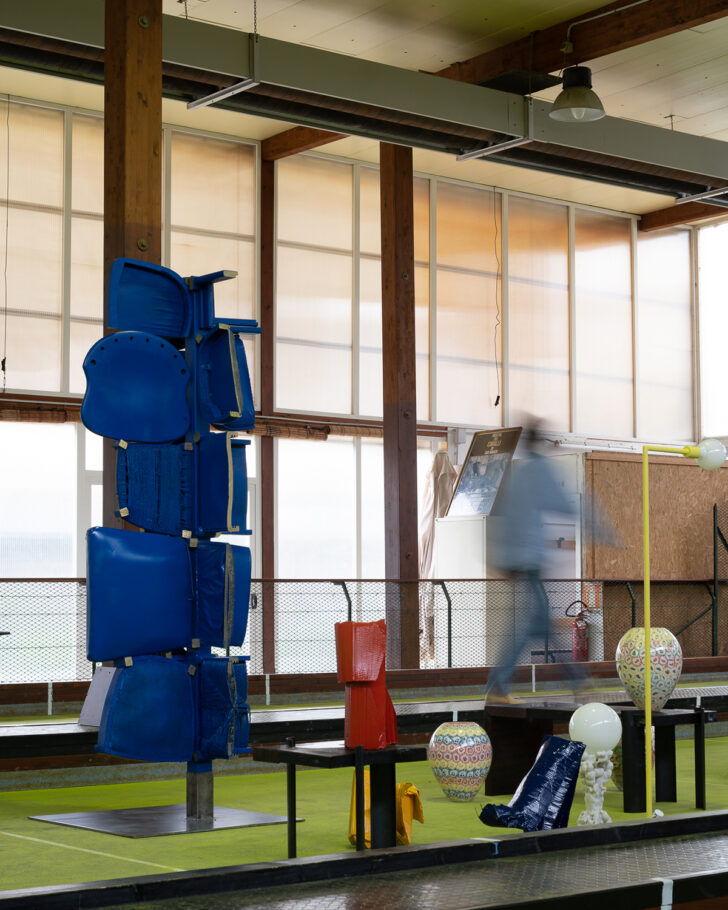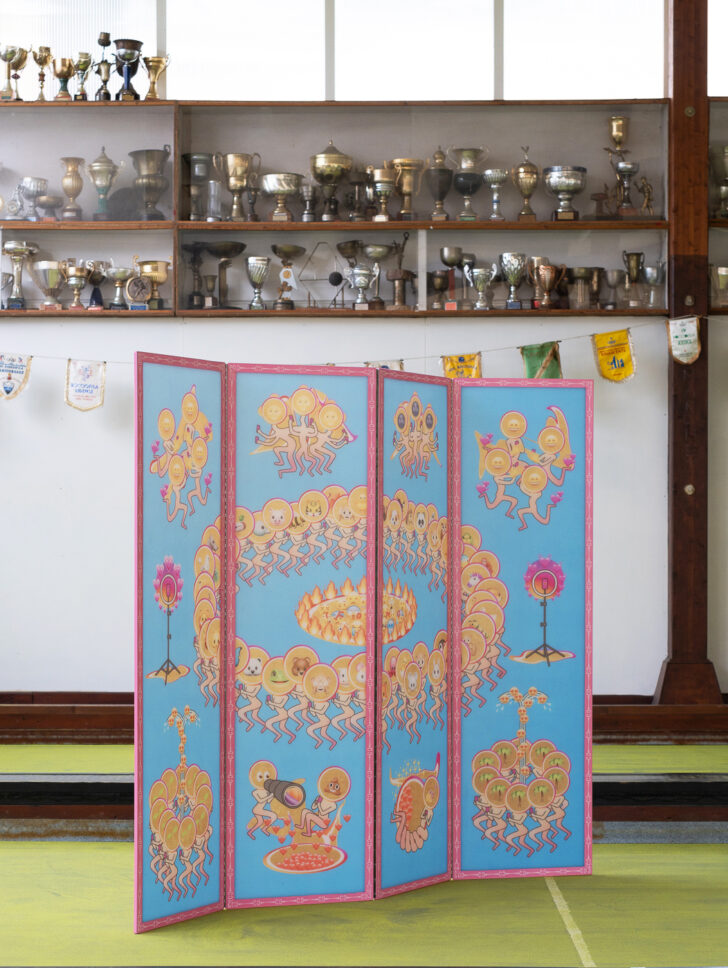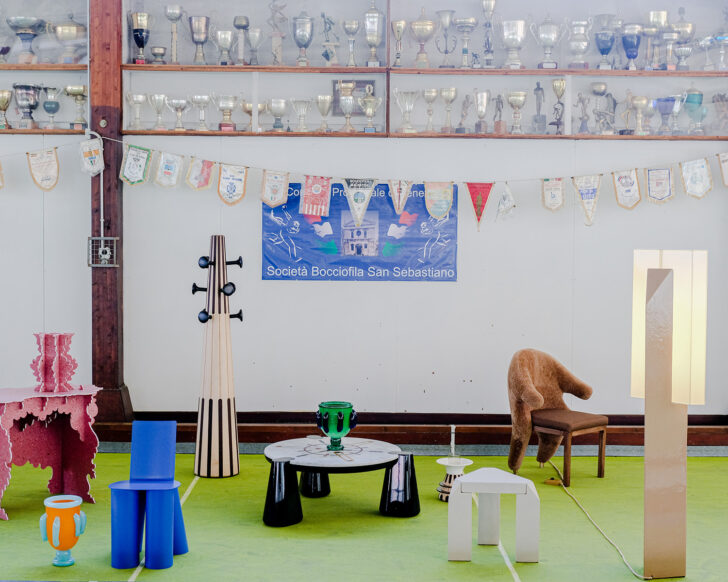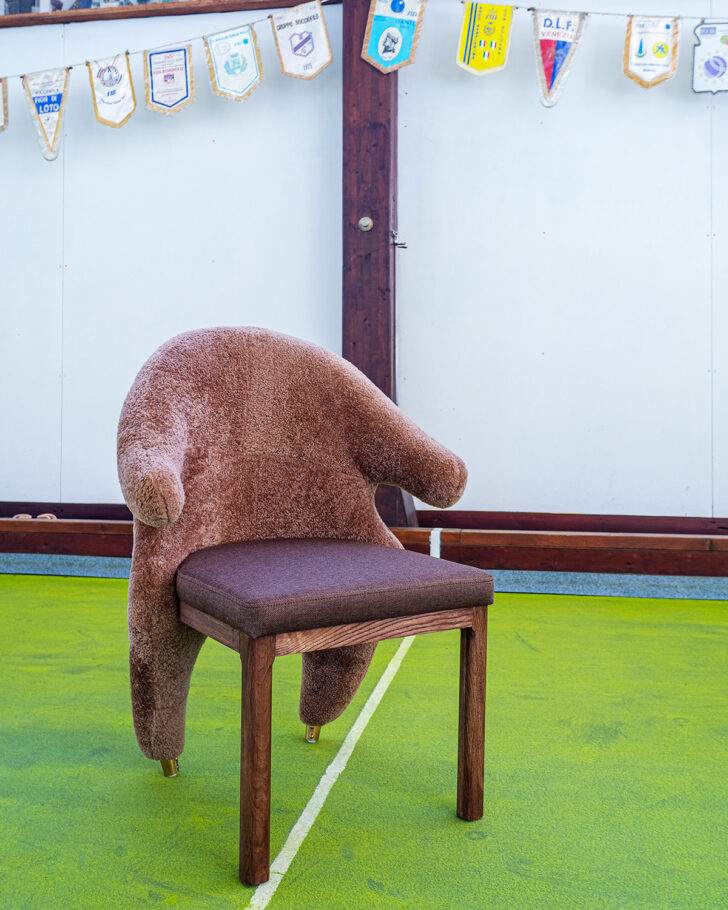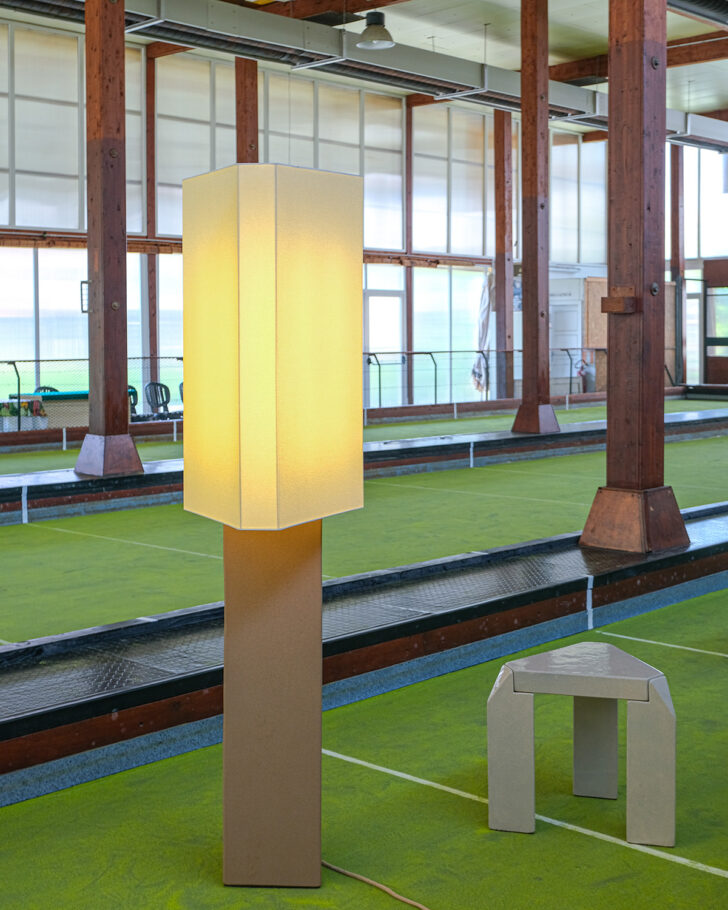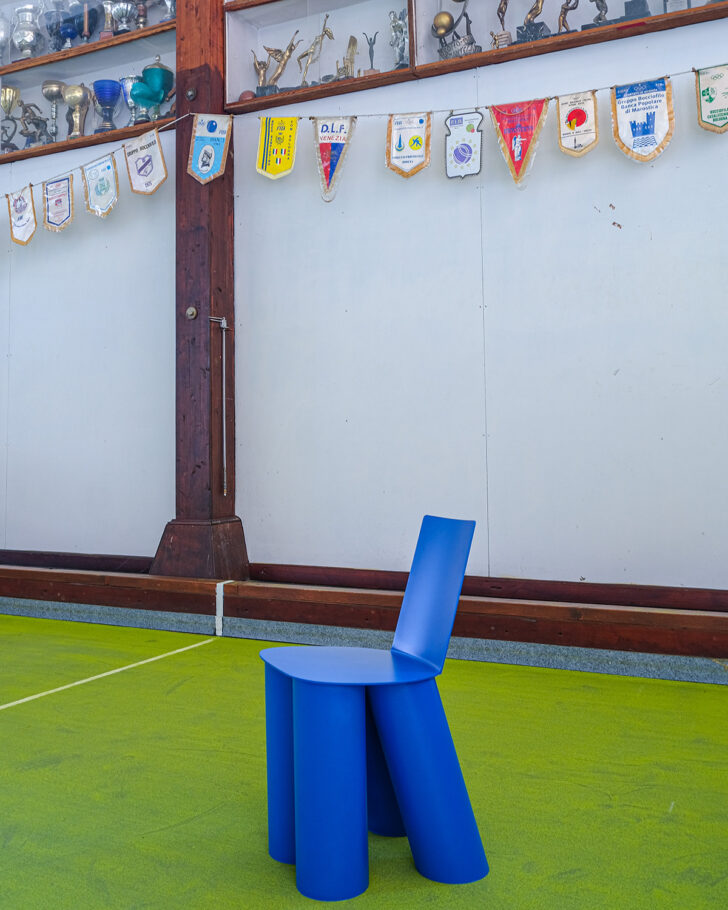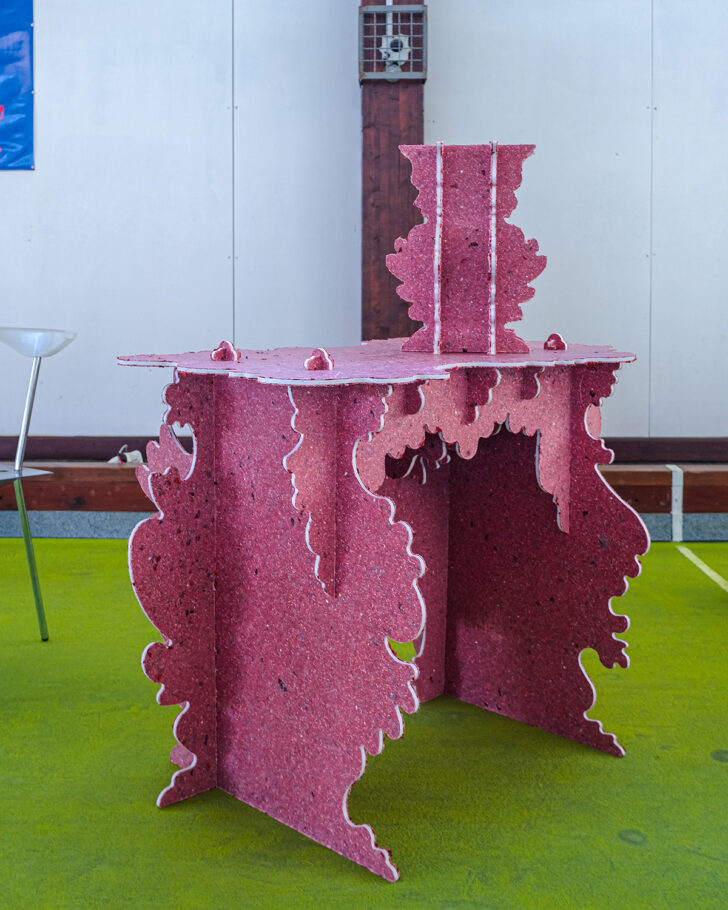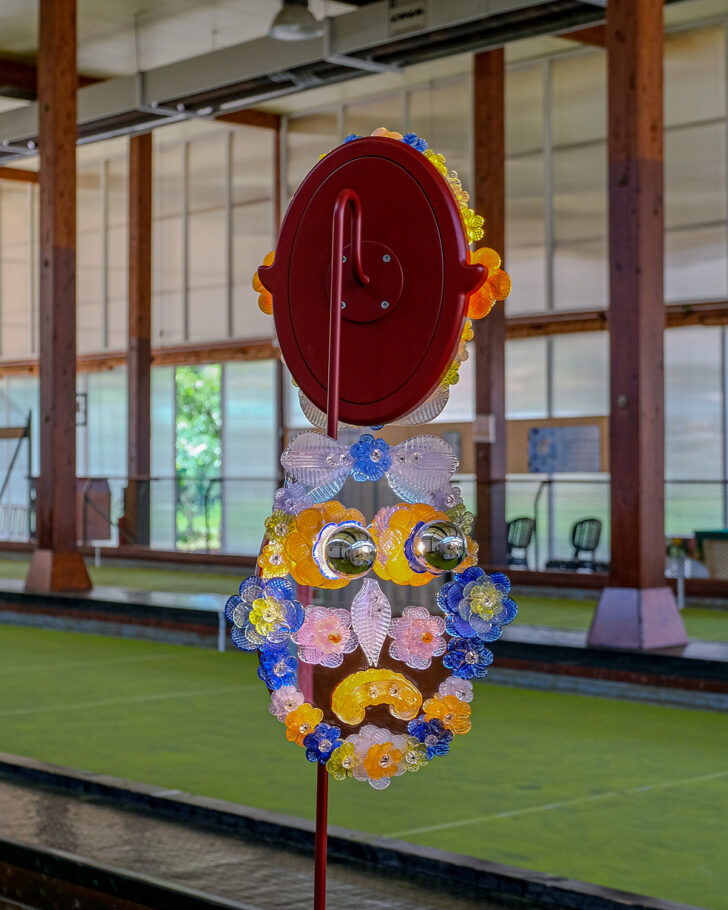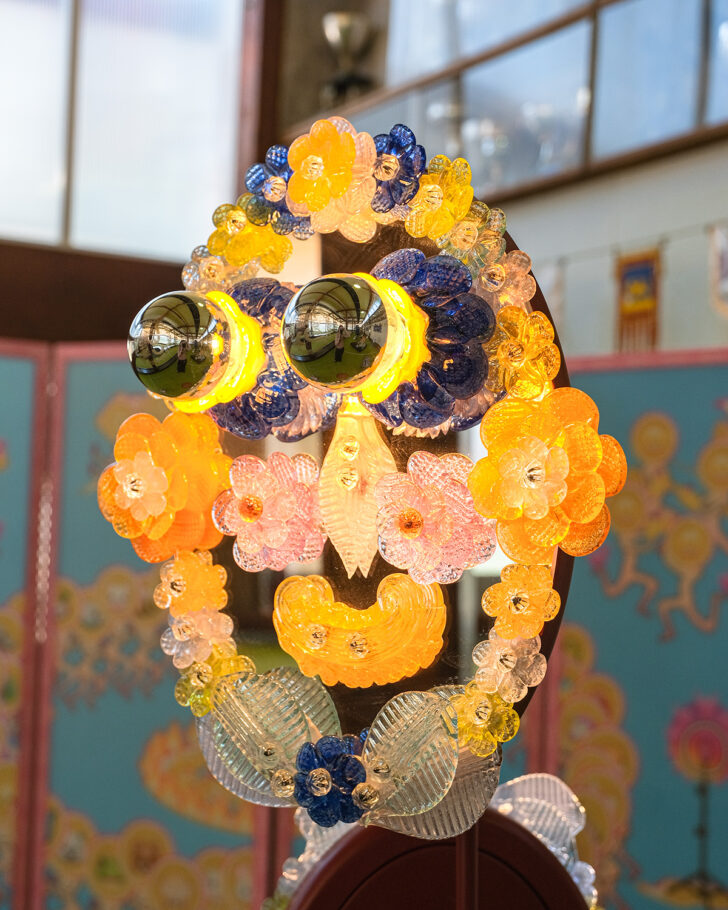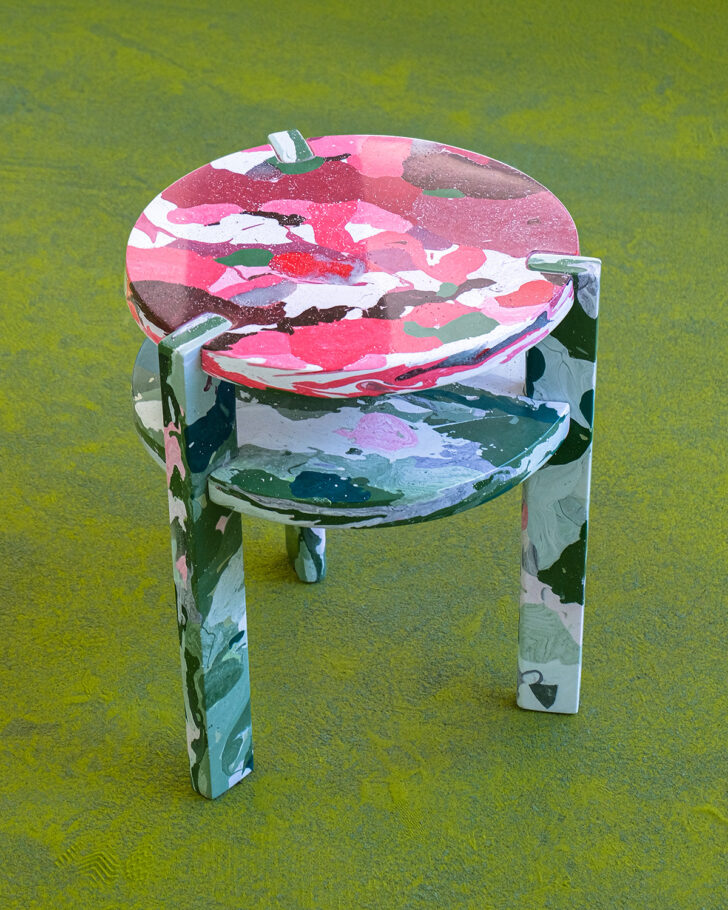 The Lido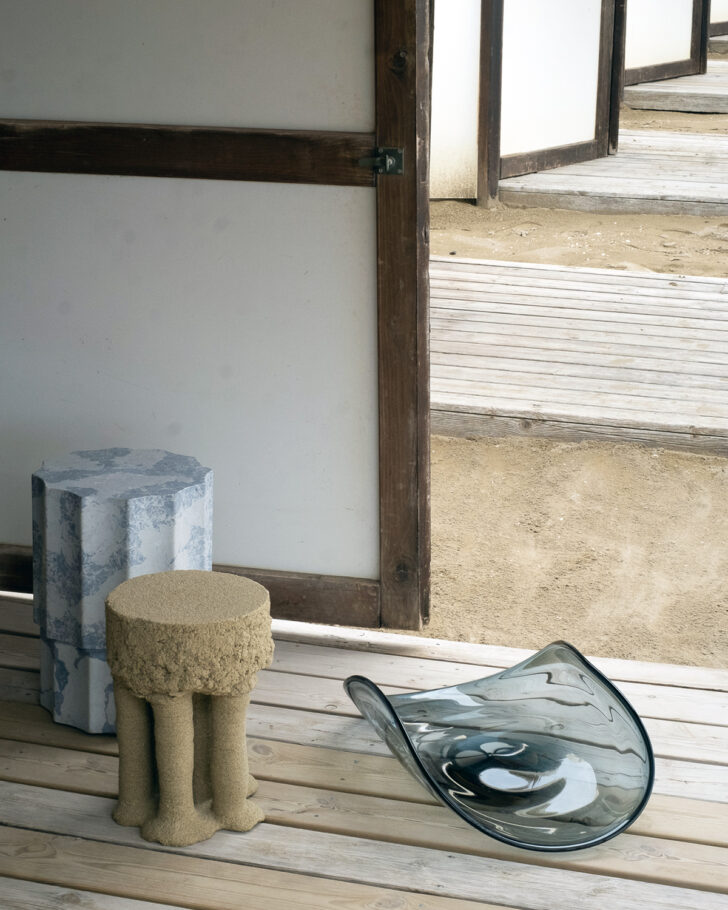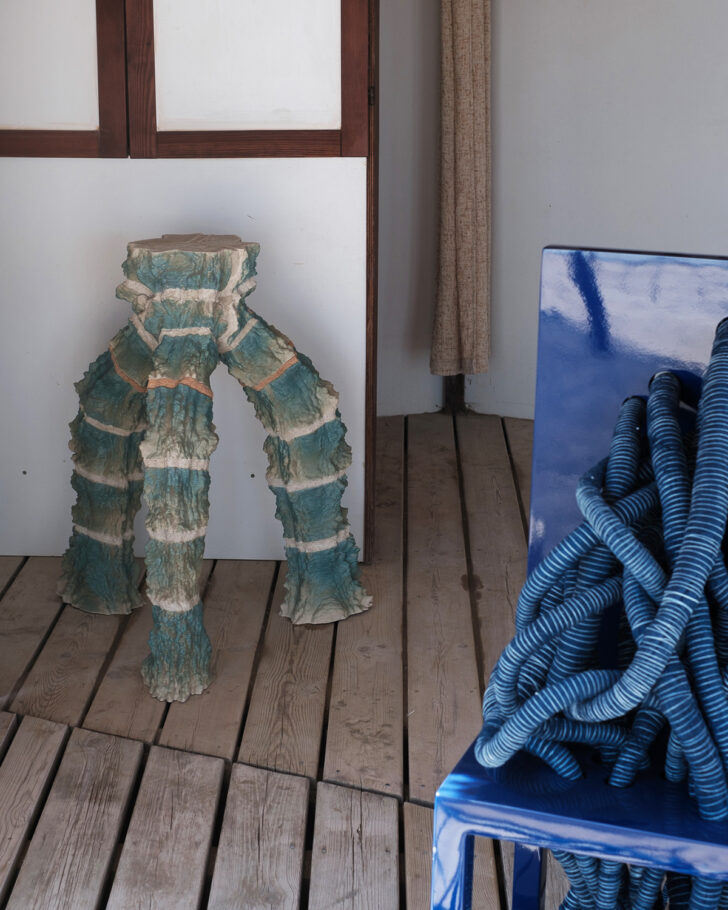 SPARC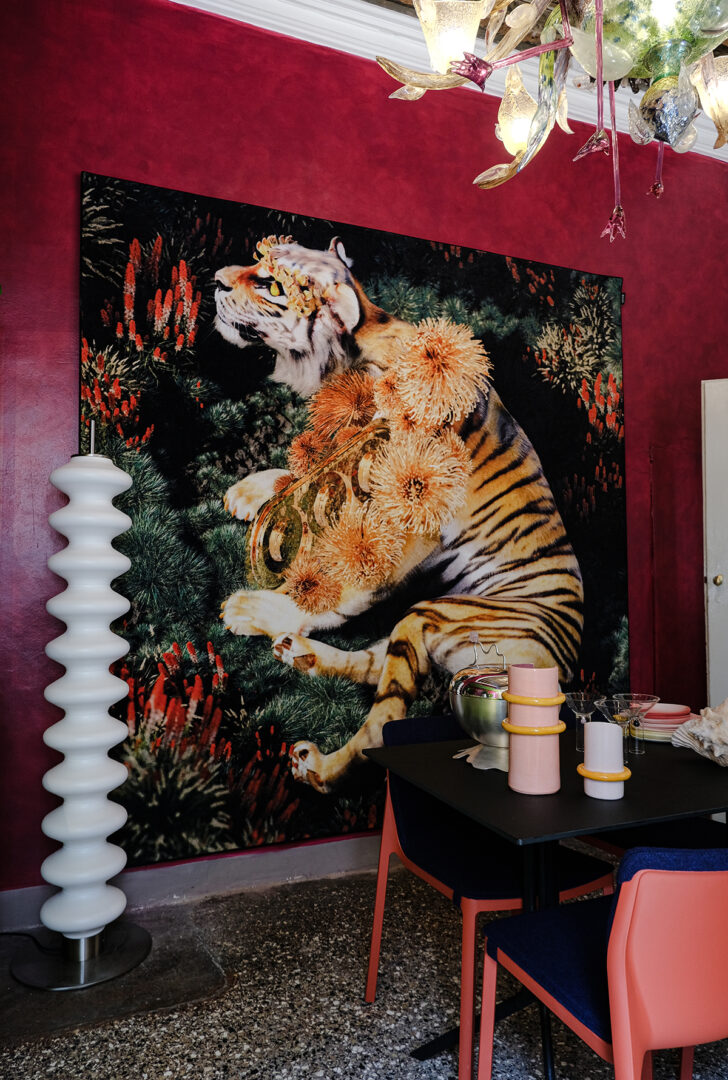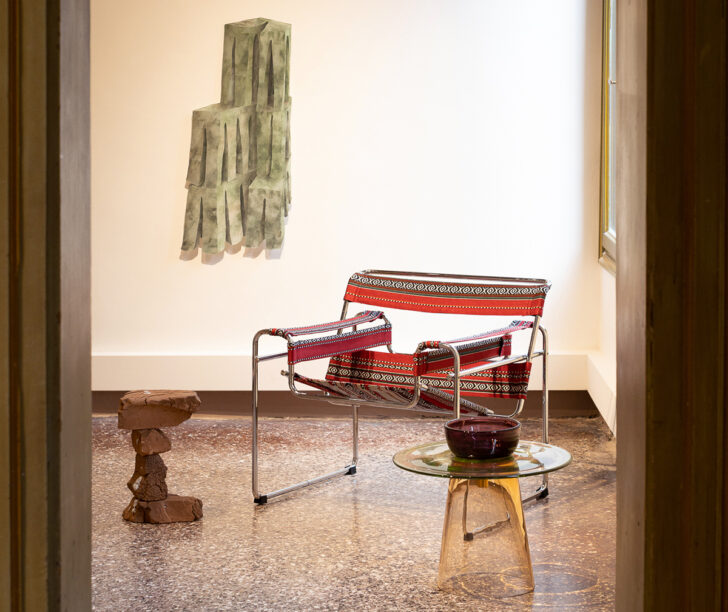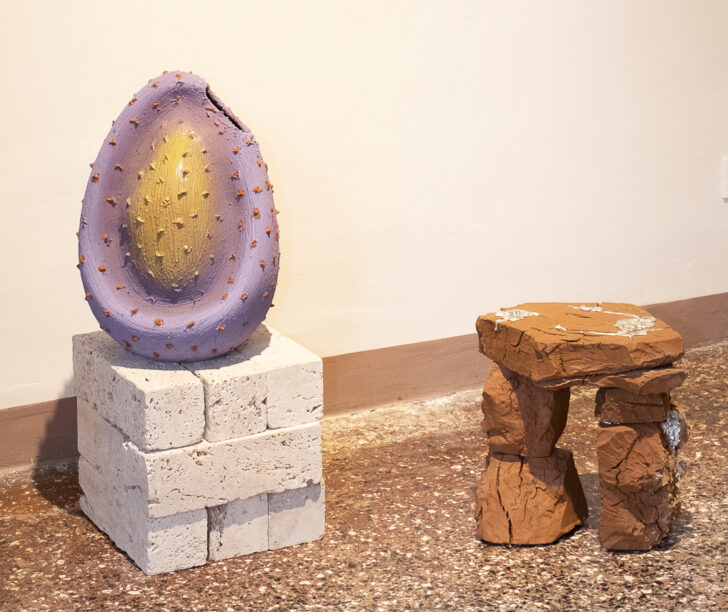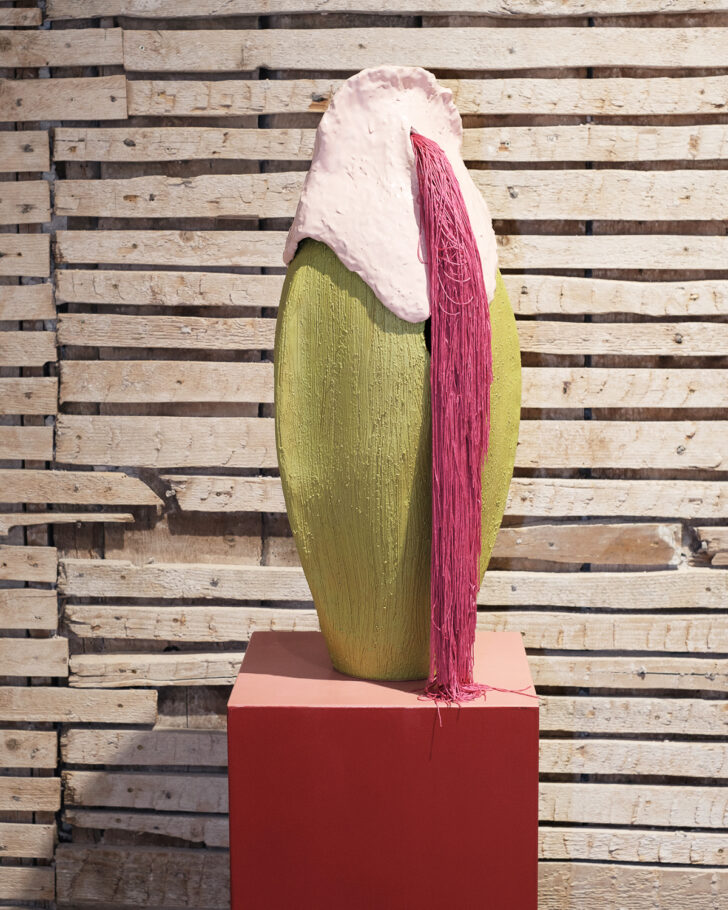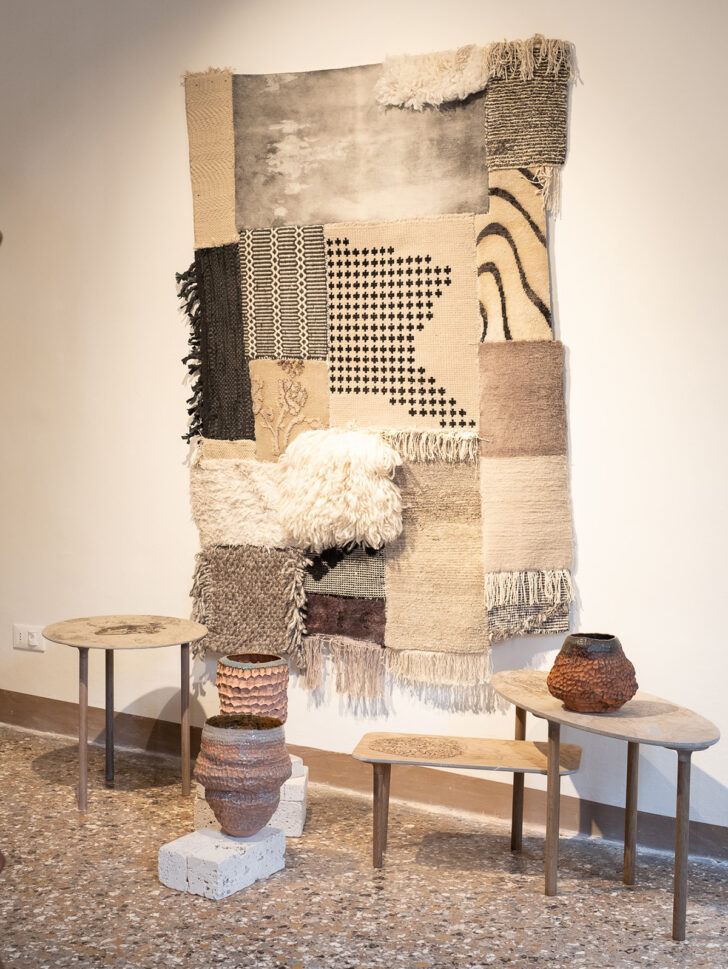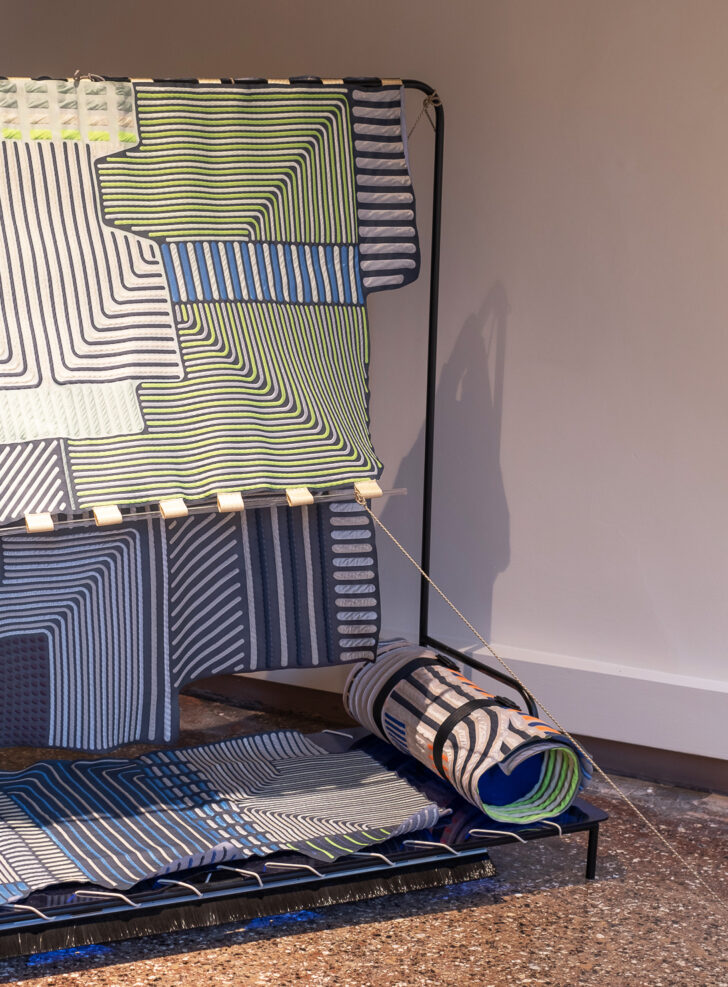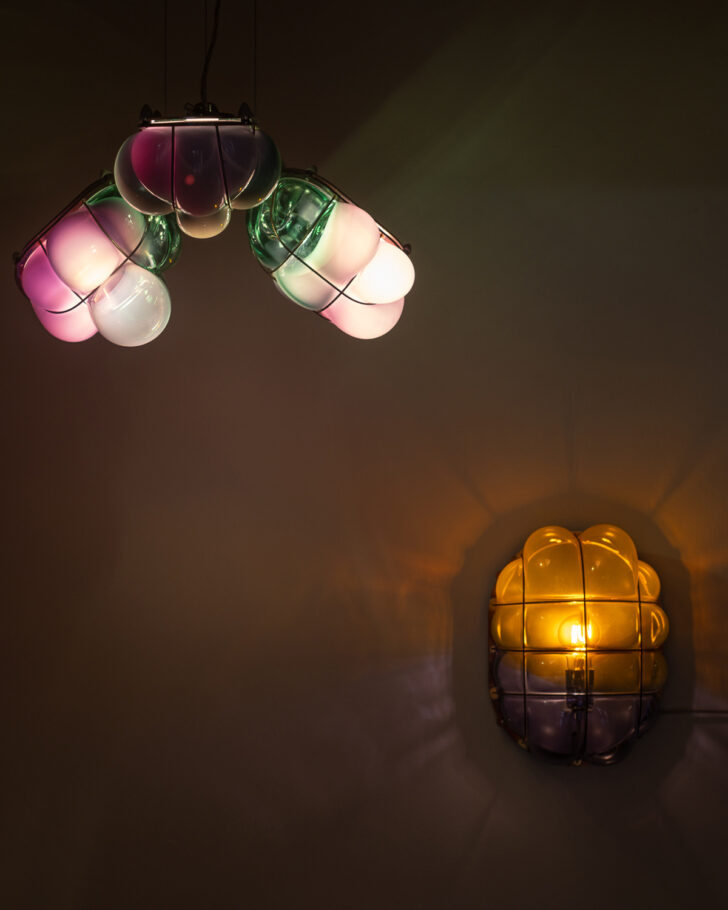 SPUMA