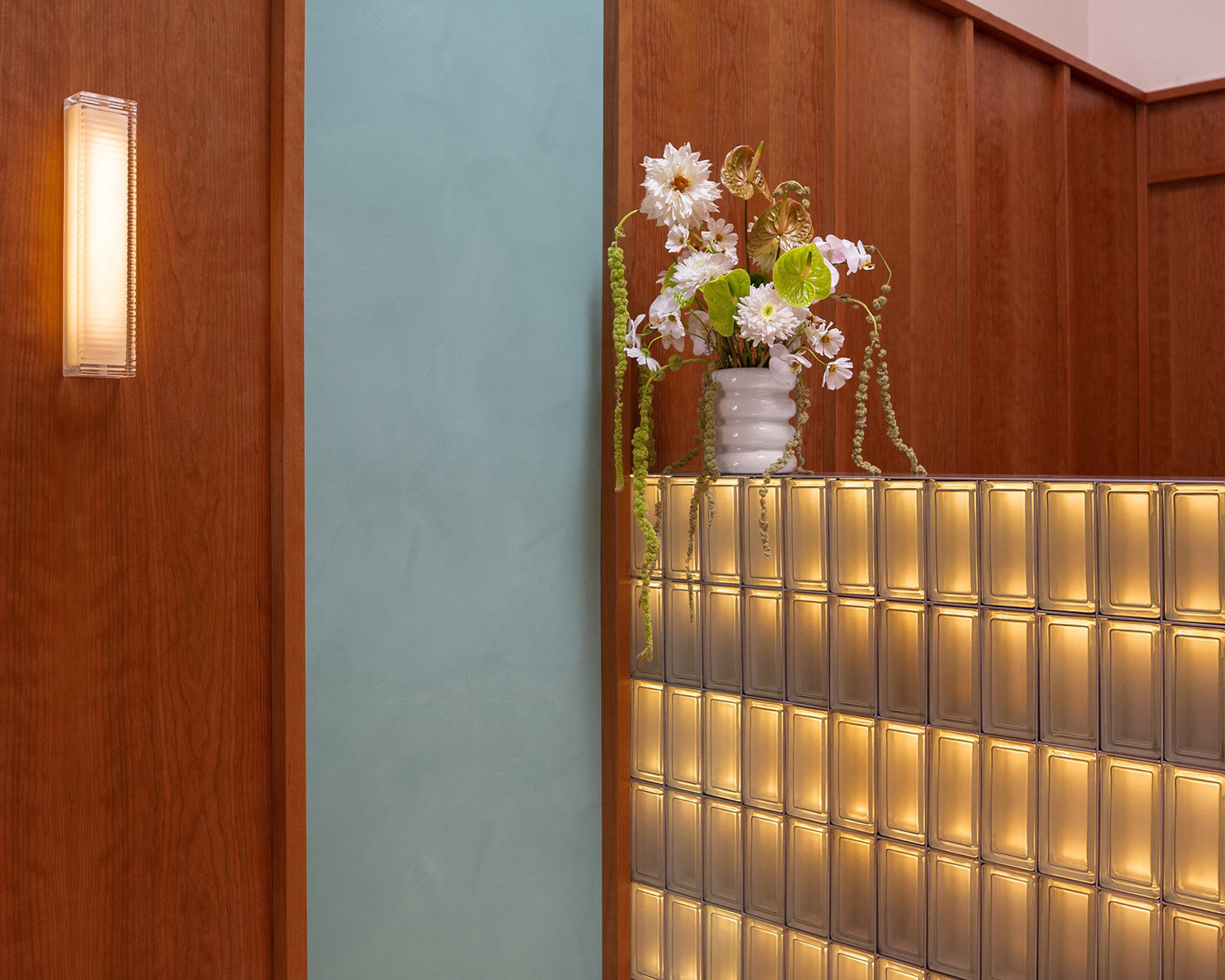 A weekly Saturday recap to share with you our favorite links, discovered, exhibitions, and more from the past seven days. This week: a Wes Anderson-esque LA bottle shop (above), an innovative plant holder, and a majorly chic Stockholm gallery reopening.
Interiors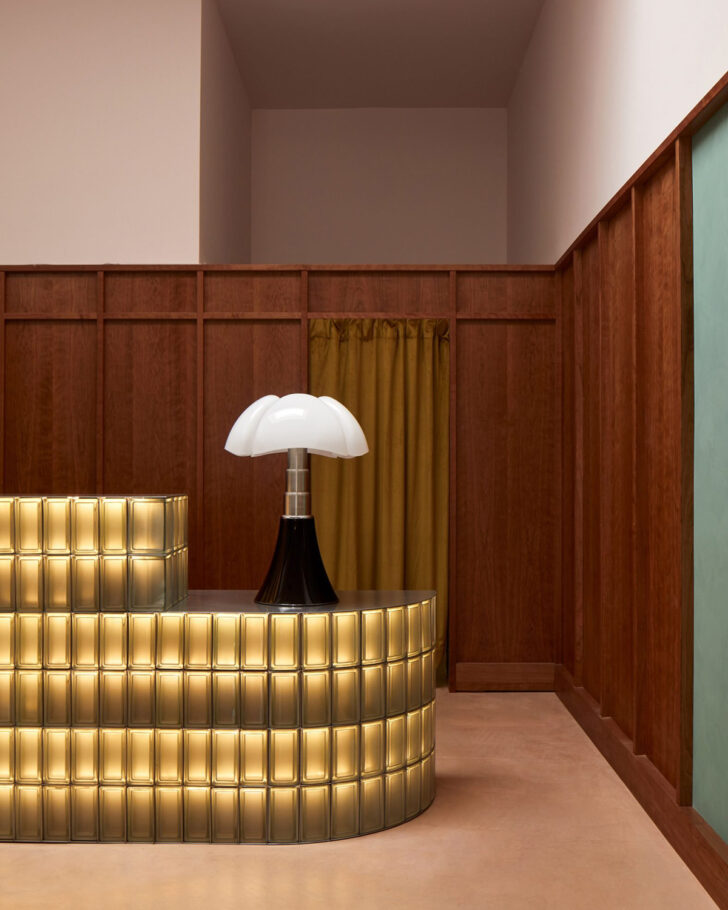 We could all take a play from Wes Anderson, and Studio Paul Chan has done just that with the newly opened Boisson Bottle Shop in Los Angeles. Walnut stained wooden paneling, glass brick, a Gae Aulenti lamp, and dusty green lime wash walls pair with midcentury Hollywood and Art Deco influences, creating a "layered narrative of artisanal materials with machine-made elements." Inspired by Anderson's storytelling and glassware in the opening scene of the "French Dispatch," Chan and team "endeavored to create a space for the aesthete." Photos by Ye Rin Mok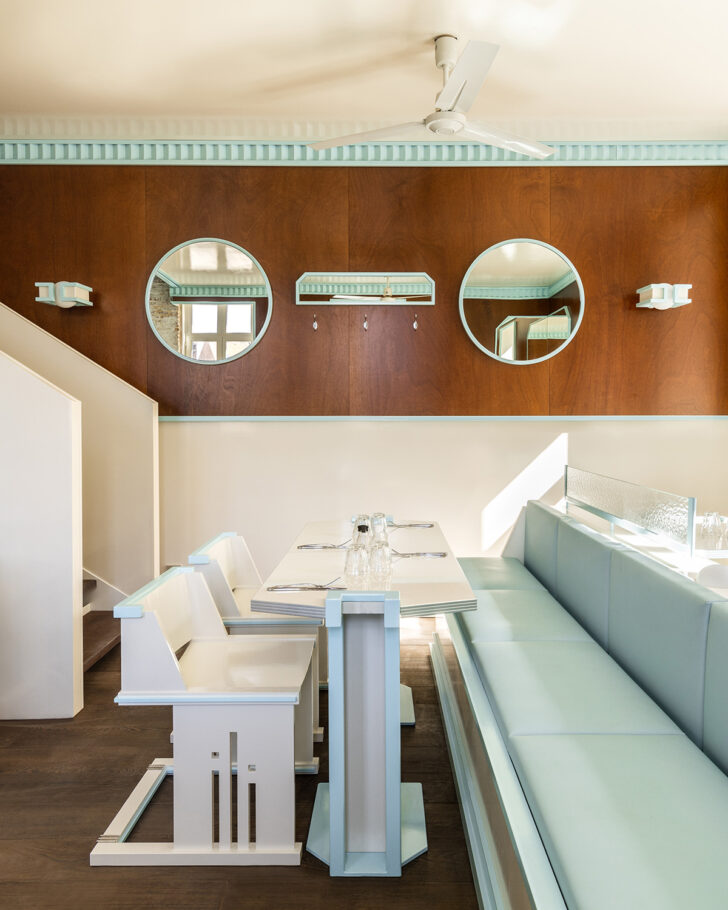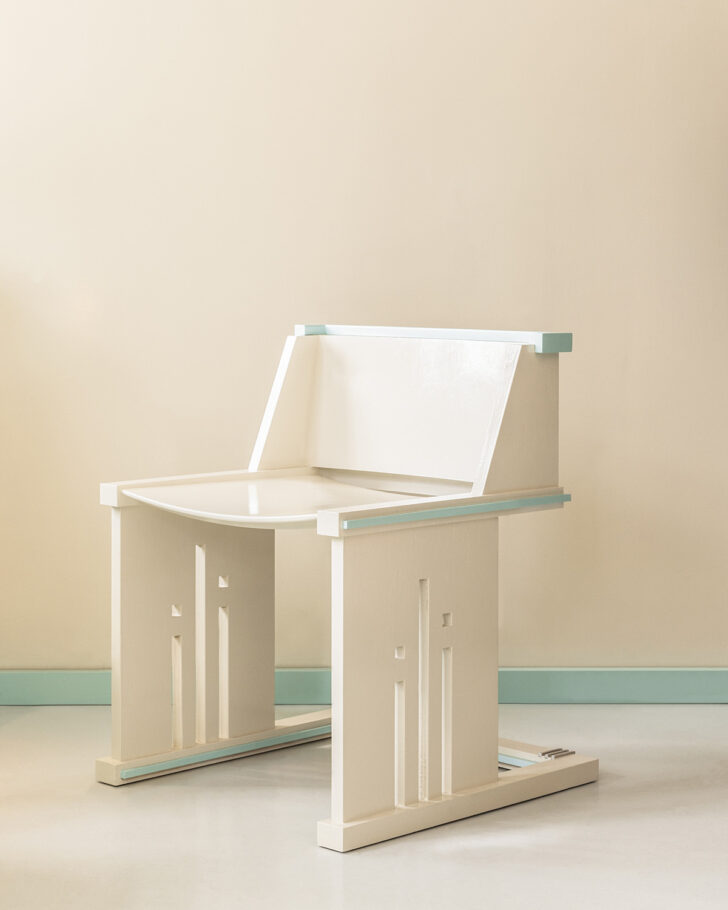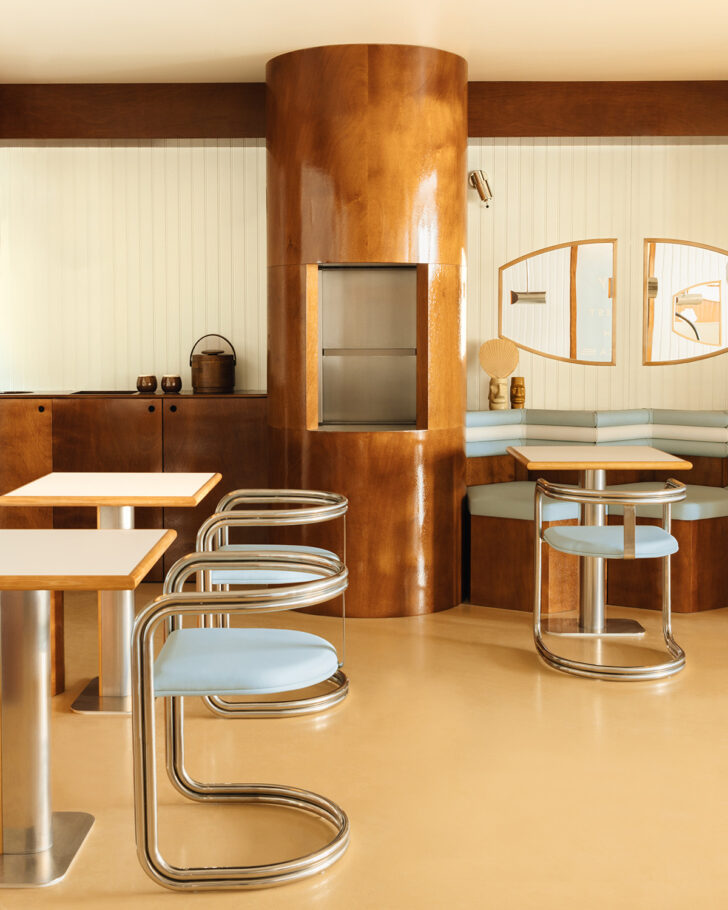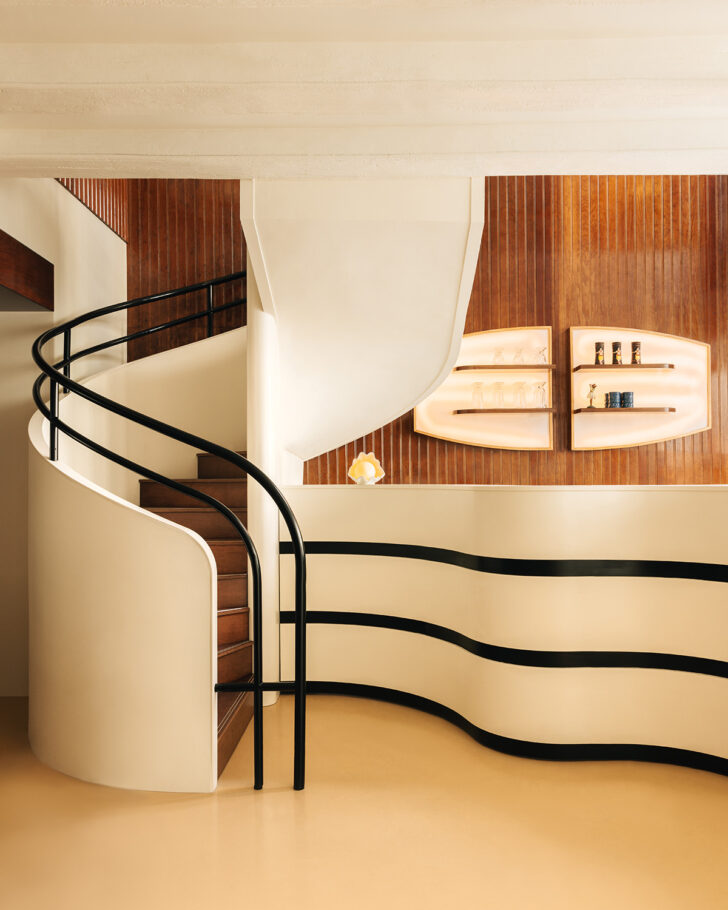 James Bond, 1930s cruise ships, and Tiki culture are just some of the surprising influences found in PNY's Nantes and Lille locations spearheaded by architectural designer Rudy Guenaire. The American cuisine restaurants, which serve up onion rings, burgers, fries, and more, go above and beyond the traditional diner. In Nantes, wavy stairs, floating lamps, and hexagonal wooden seating covered in marine varnish with blue-and-white backrests (meant to evoke the feeling of relaxing on the sundeck of an Italian speedboat) welcome guests. In Lille, Guenaire looked at the four-level restaurant like a cruise ship with a palette inspired by the Miami Arts District, disco balls, and custom, oversized chairs. Photos by Ludovic Balay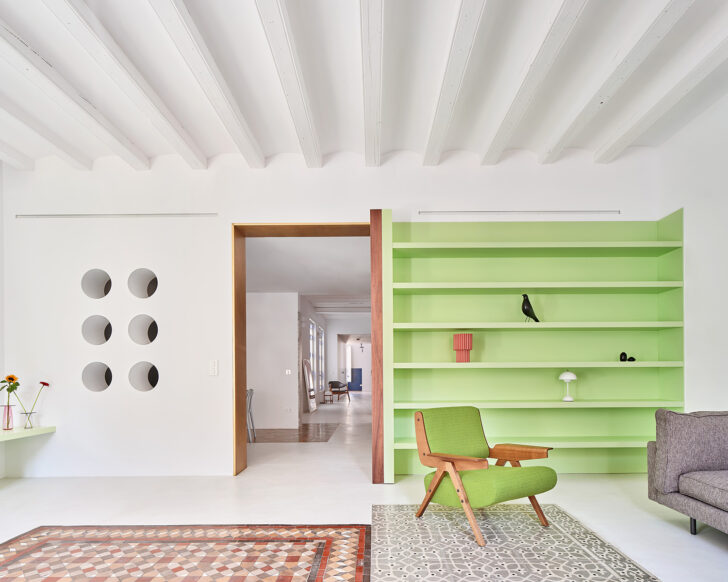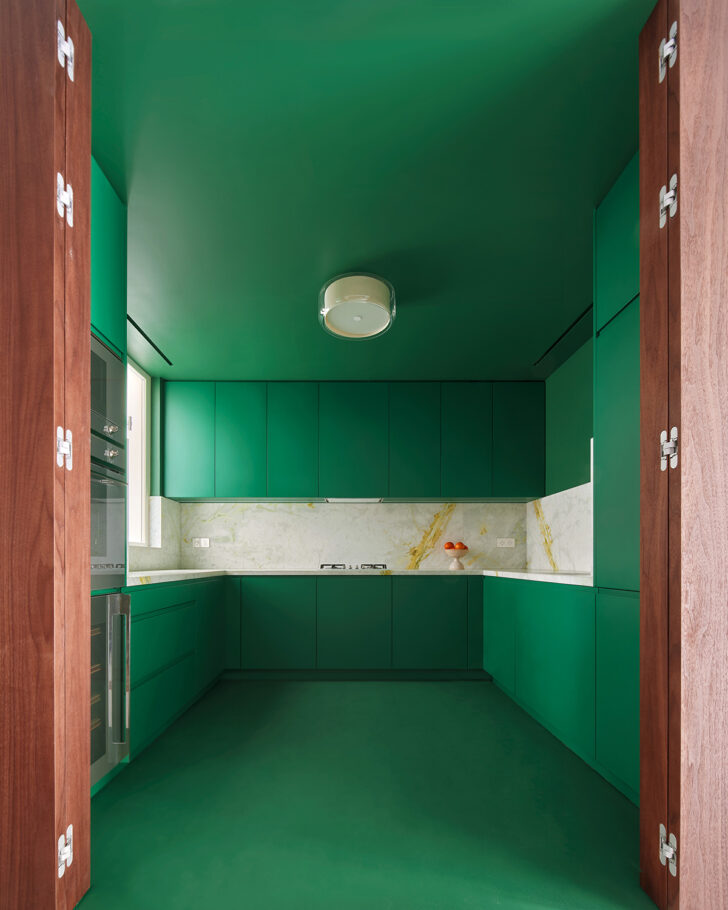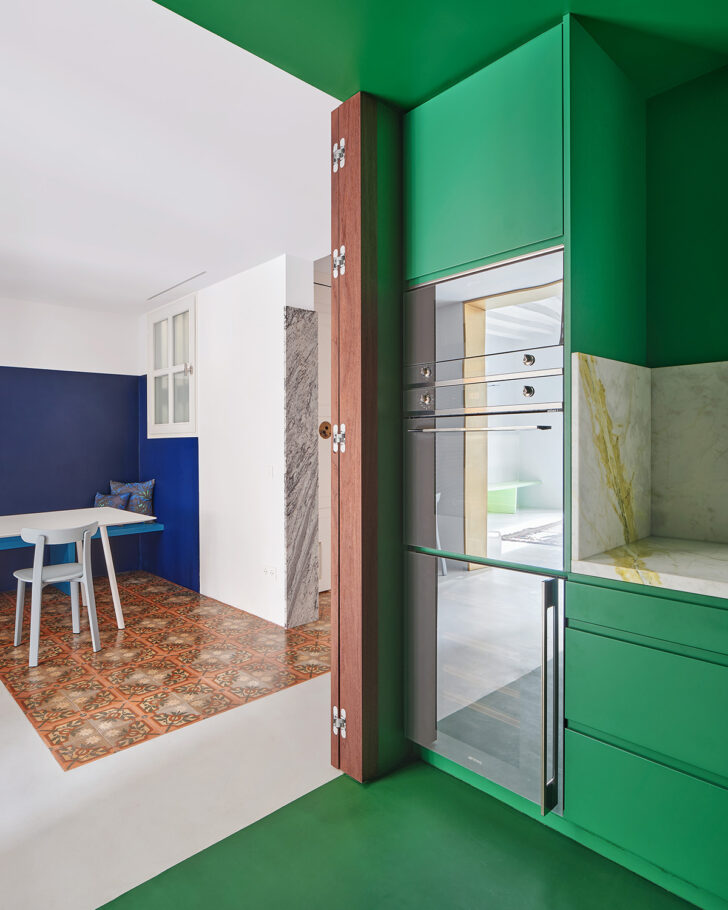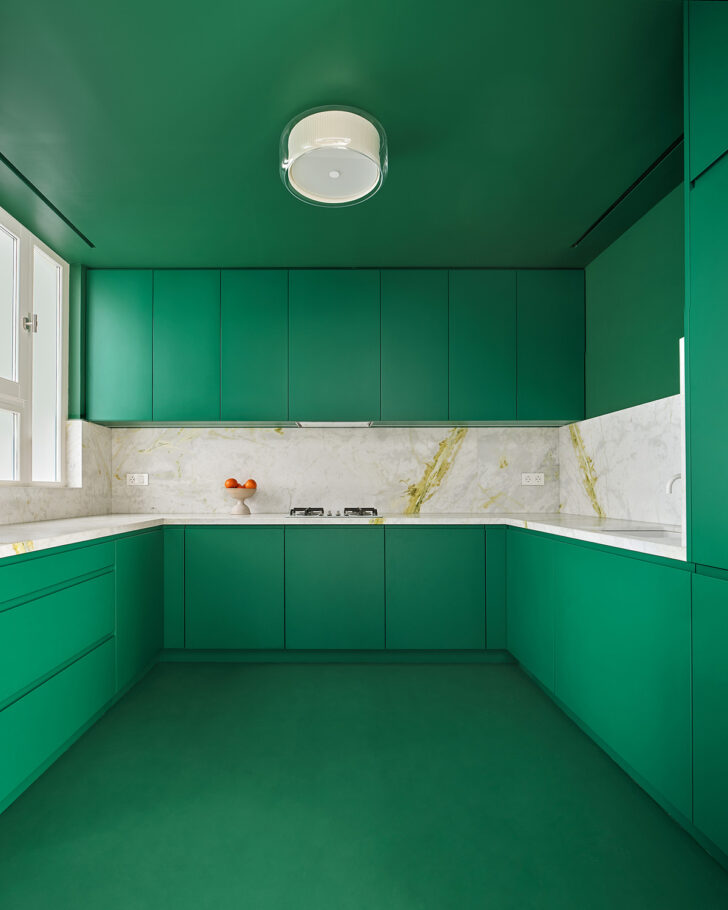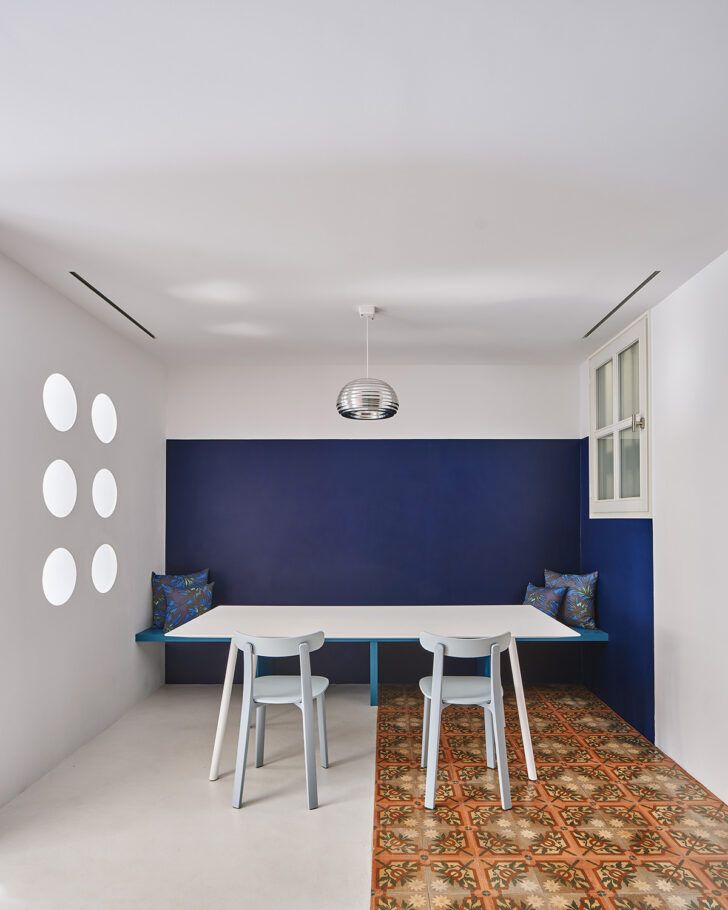 Mosaic floors, stained glass, and moments of vivid color shine in a refurbished 19th century Barcelona apartment. Led by architect Raul Sanchez, the historic renovation of the now spacious, light-filled home in the Eixample Dreta neighborhood includes many standout design features. A walnut wall, chosen for its ability to "contrast the whiteness with elegance and warmth, while also adding texture and ruggedness," spans nearly 70 feet and connects the once-divided floor plan. Plus, there's a U-shaped green kitchen, a bold choice with white-and-yellow veined marble. Photos by José Hevia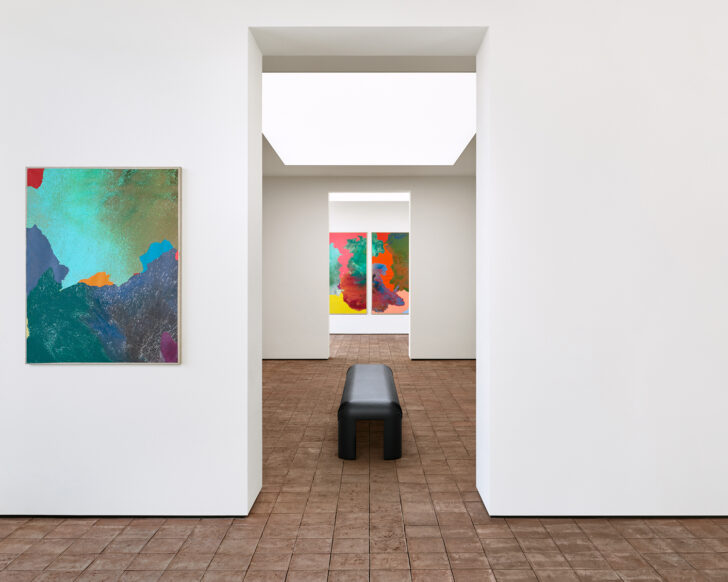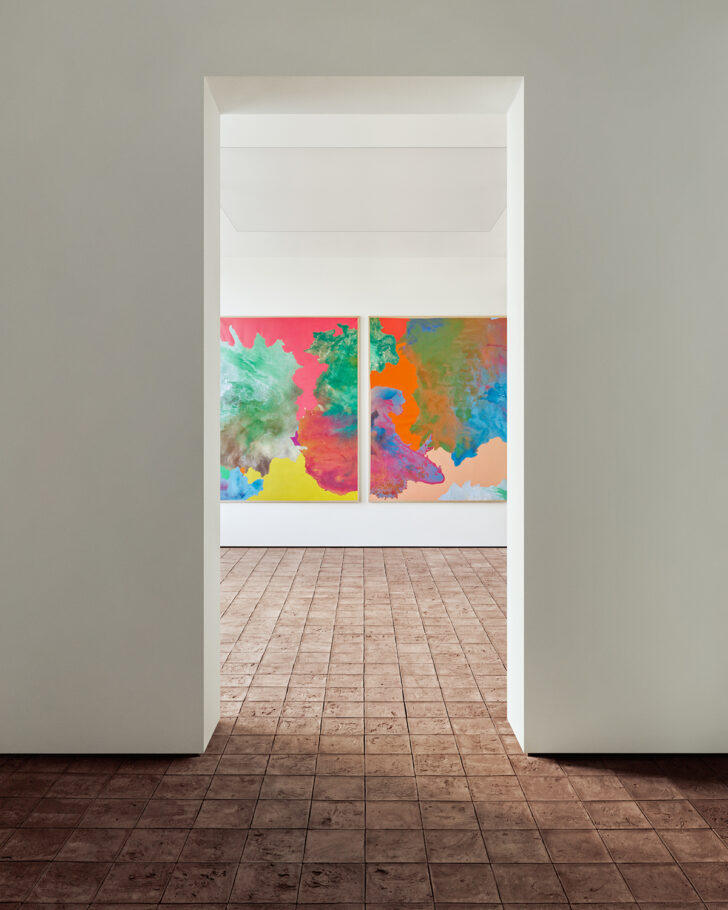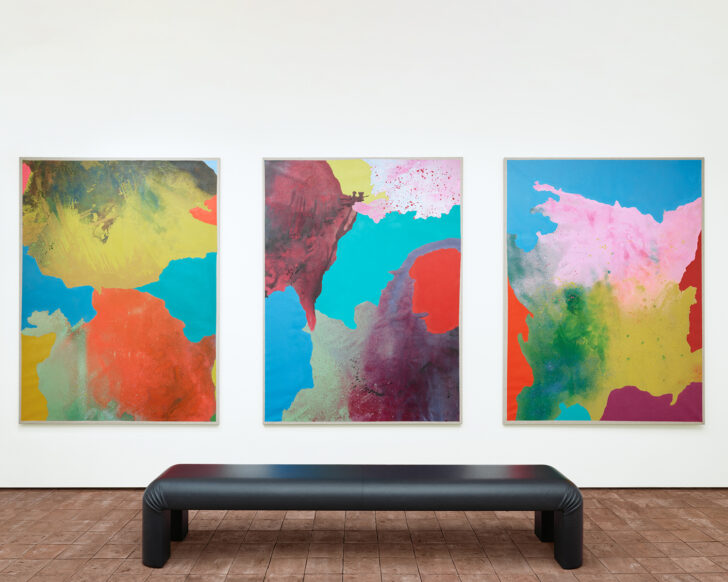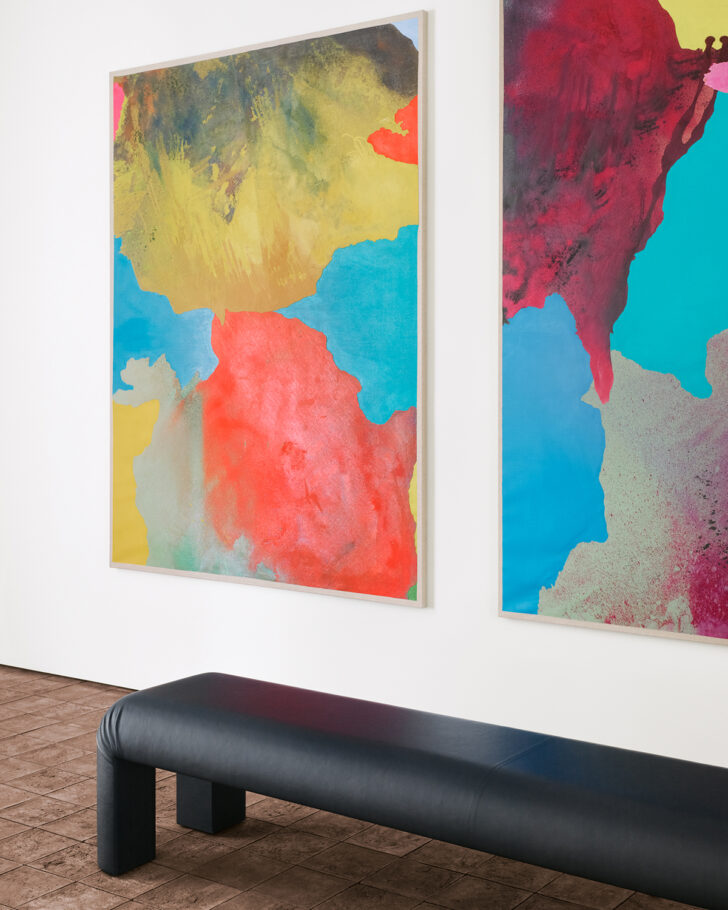 Stockholm-based architectural studio Halleroed has completed an extensive renovation of a historic bank building for Public Service, a gallery dedicated to showcasing budding international artists to Scandinavian collectors. The crisp two-story exhibition space, spanning a little over 3,000 square feet, provides a cohesive backdrop for colorful works with terracotta flooring (a cue from the gallery's location) and white walls. Art should be publicly accessible (hence the name) and gallery co-owners Peter Gerdman, Aleksandar Stojanvoski, and Axel Sodbergerg are excited to continue to engage with new artists and inspire the surrounding community.
Exhibitions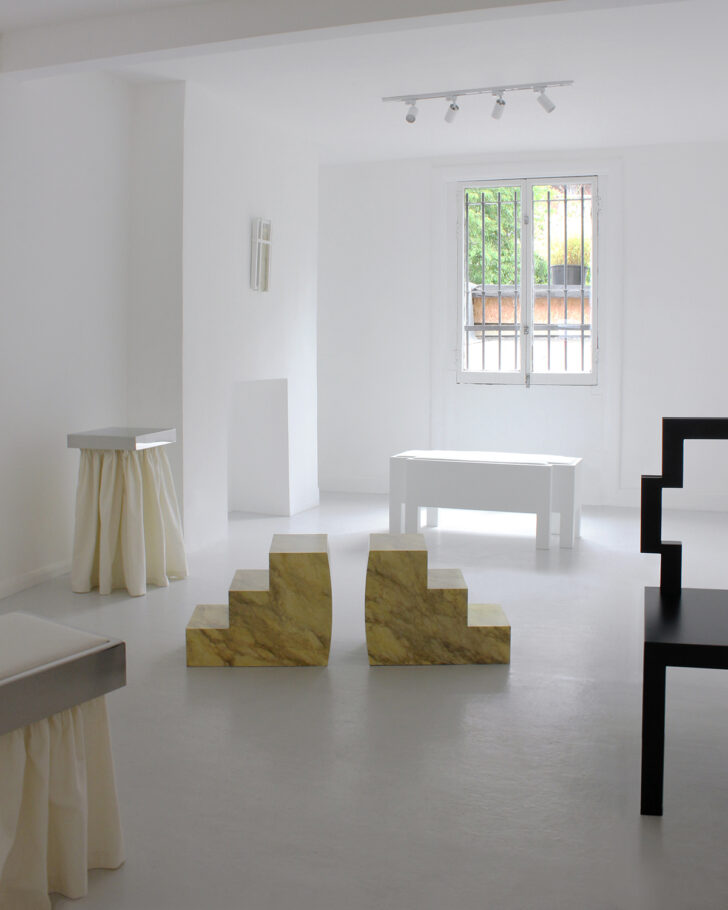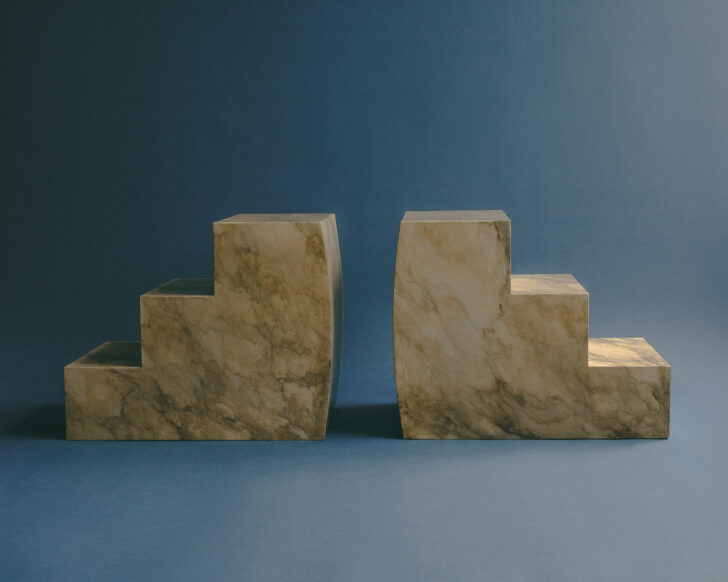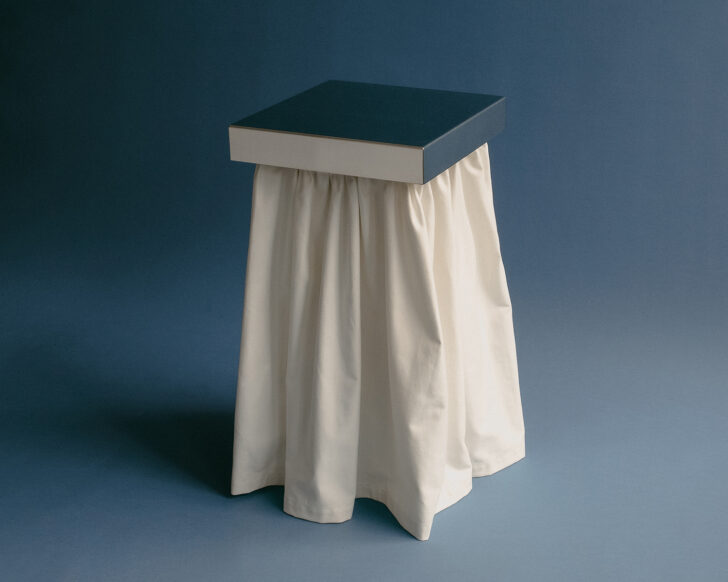 M. Kardana, an East London gallery specializing in 20th-century design is going modern with its first dedicated contemporary exhibition: "Vague Precision, a series of nine works from artist Georgia Merritt. In her debut show, Merritt explores a structuralist, architectural approach to sculpture. "There isn't really a difference between a sculpture and any piece of furniture… for me all the works in the show bear the same poetic function," she says. Check it out through June 7.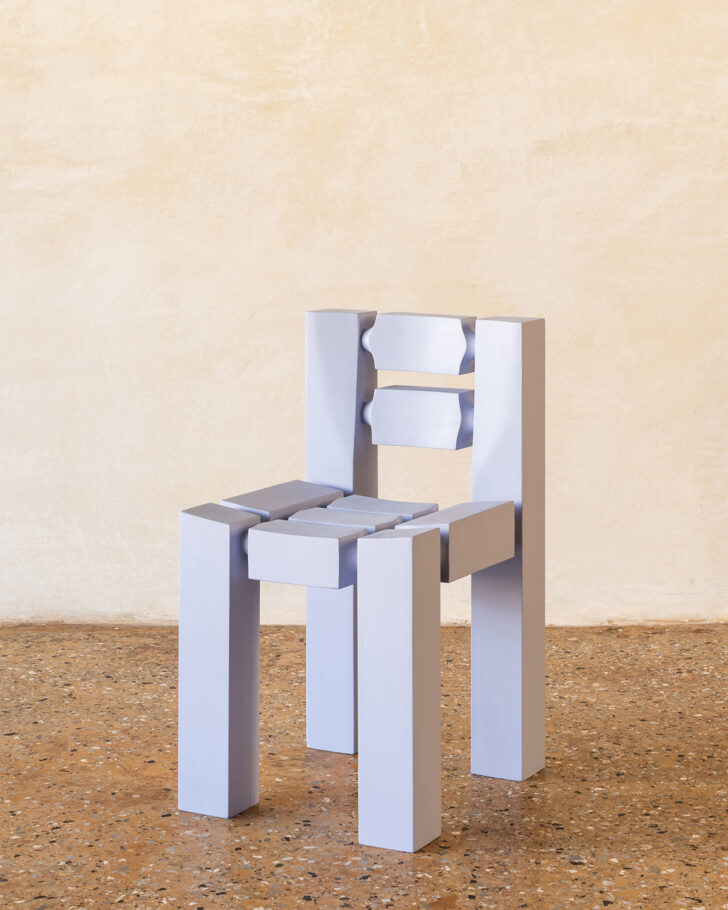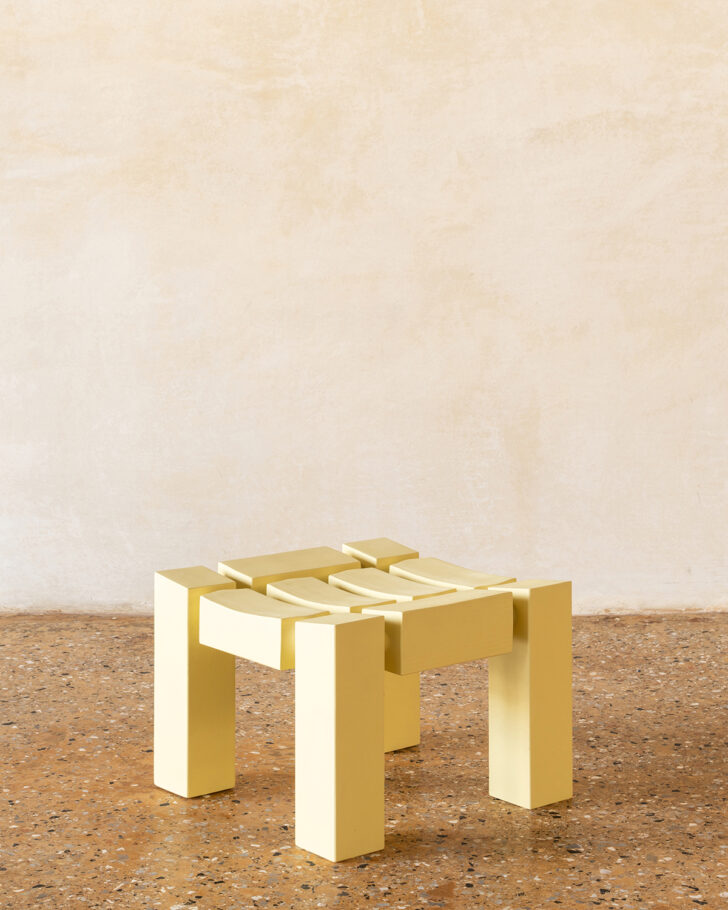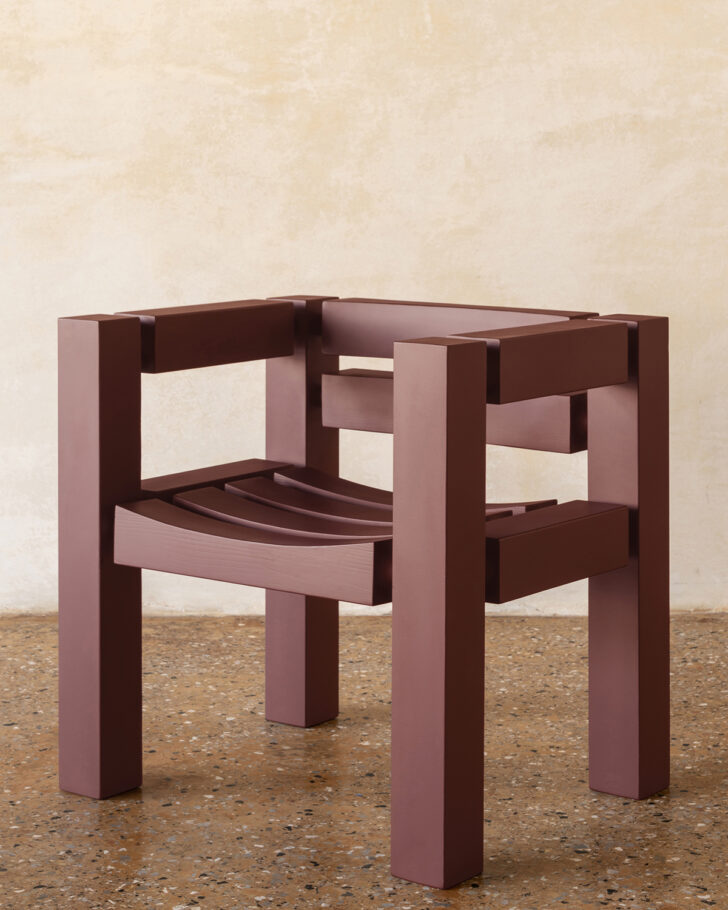 Furniture designers Soft Baroque are showing off a spin on traditional log furniture at the Barbati Gallery in Venice. Now through August 11, visitors can explore their square and planed timber chair, stool, armchair, and bench, an exhibit which Soft Baroque say "forces us to come to terms with our pathological role as fixes of nature."
Discoveries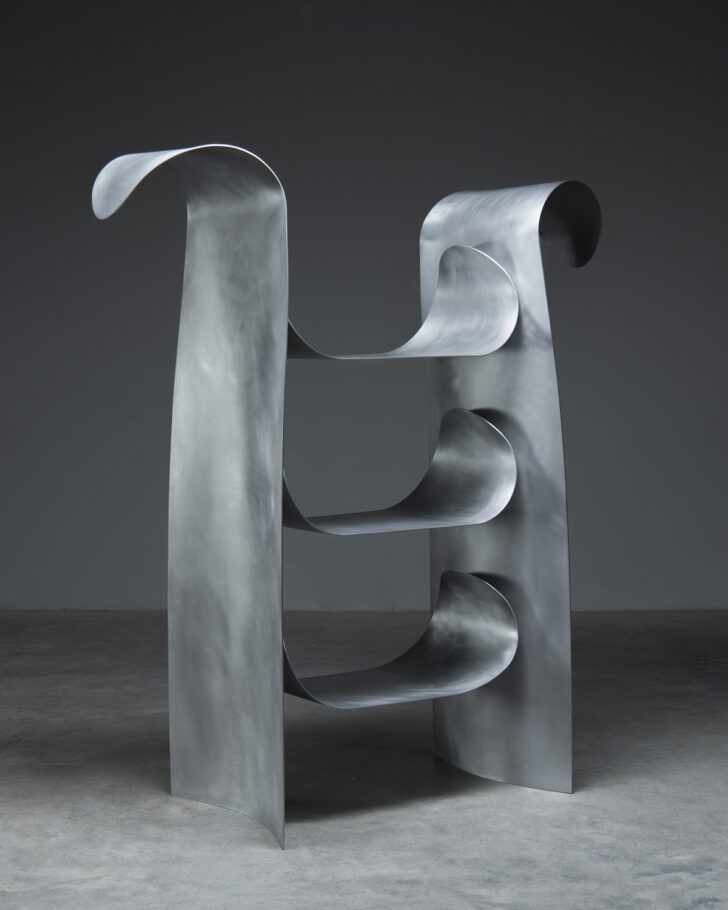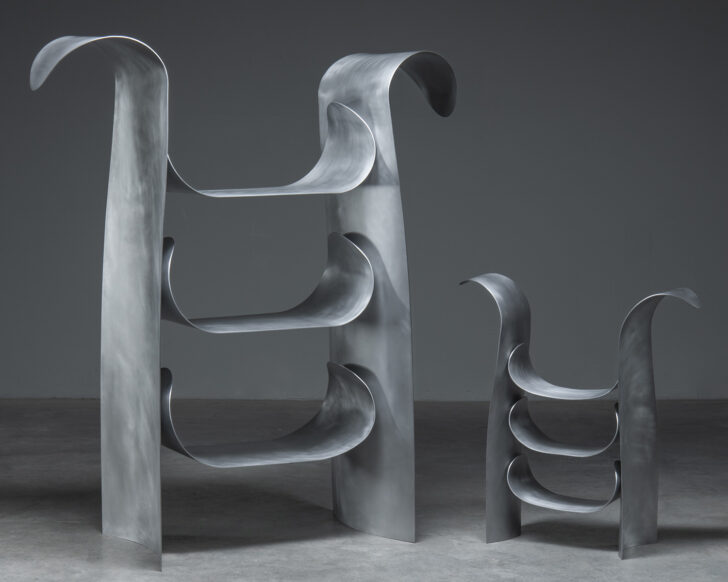 Exploring the connections between the functional and the abstract is what artist Yoon Shun has done with Wavy Shelf, a furniture collection crafted from hand-rolled aluminum plates. Attached with polymer glue, the small and large shelf iterations are the newest creations from the furniture designer.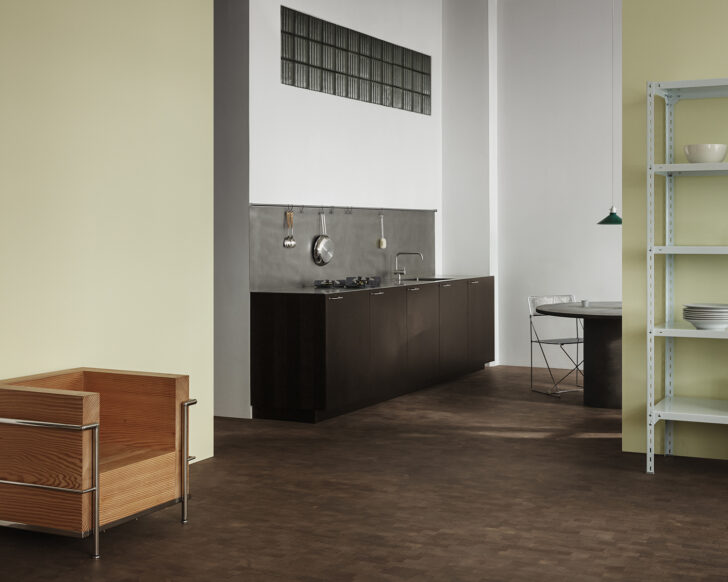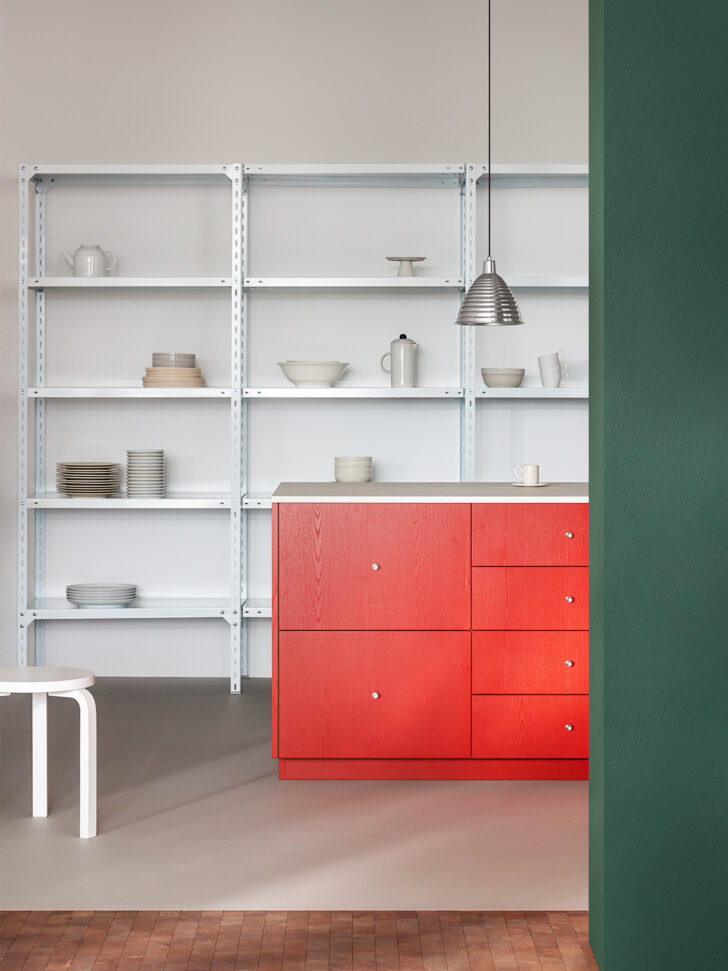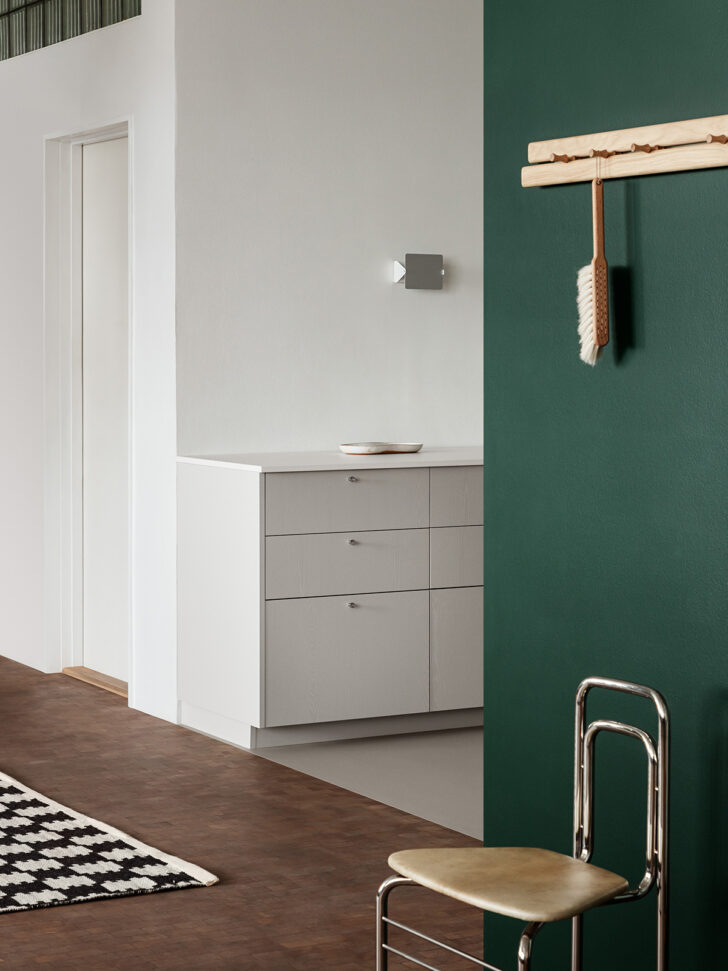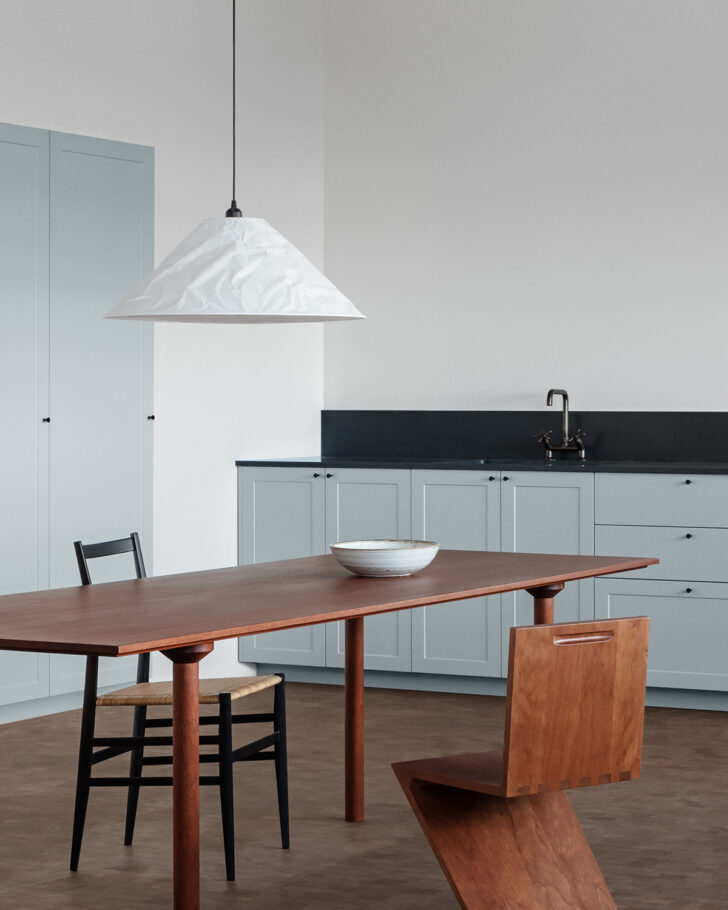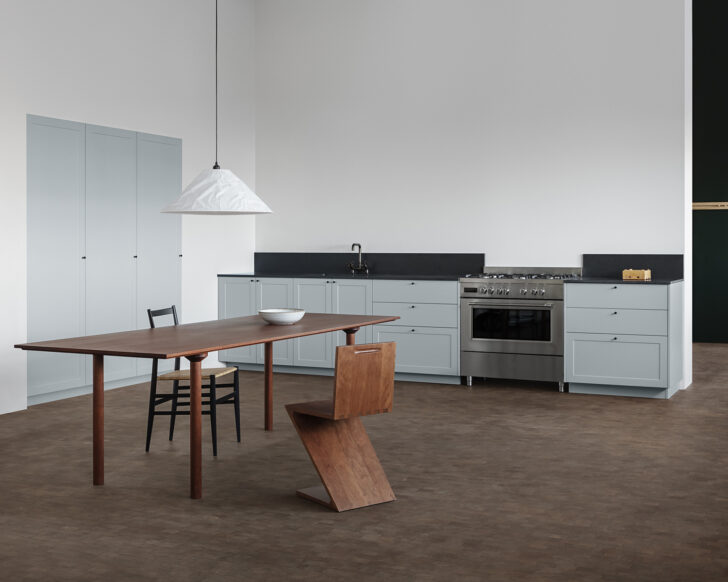 It's time to think about renovating. Reform has launched three new collections, including Shaker and Plain cabinets, plus Atelier, artist created hardware to add a personal dimension to any kitchen. The classic Shaker style, an ever-popular cabinet pick, is available in painted, painted veneer, and natural oak, while the flat-front Plain cabinets are offered in four choices, including natural and dark oak.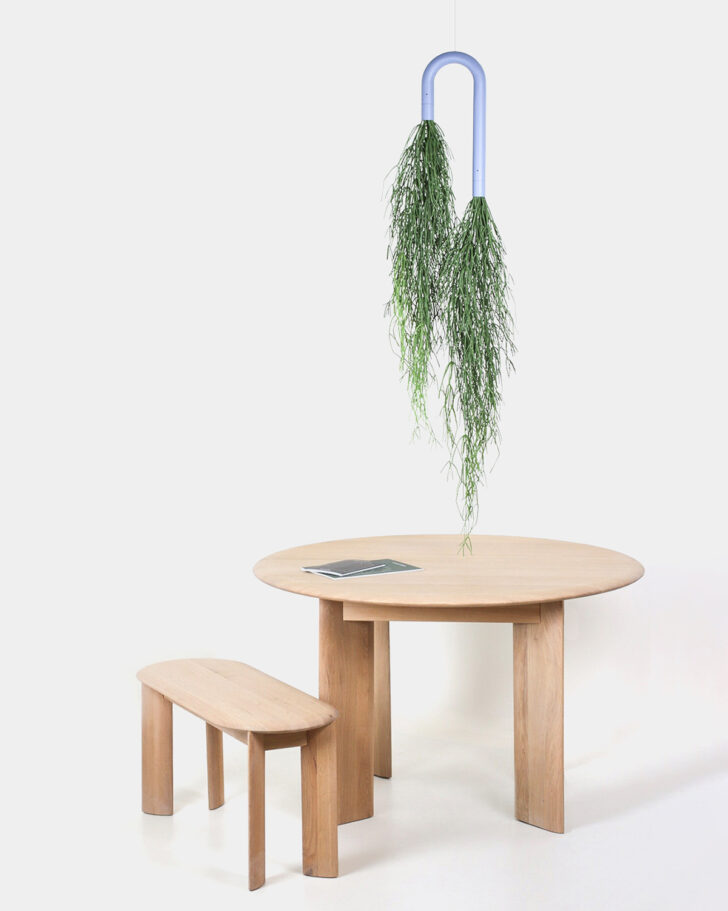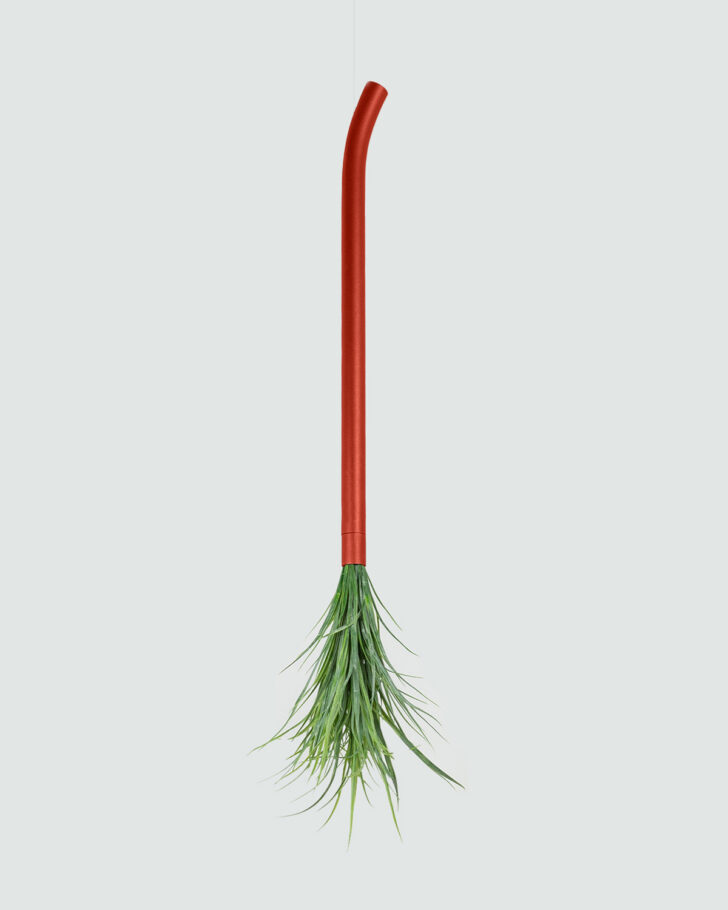 Plants not only improve the air quality of a space but provide a welcomed punch of greenery. Architectural plant hangers from Alain Gilles, available in a minimalist, straight design, curved, and expressive u-shape, are ideal for designers and others creatives to get innovative.