12.21.13
Week of December 16, 2013
A weekly Saturday recap to share with you our favorite links, discoveries, and events from the past seven or so days. This week: the best patterns of 2013, a new stationery set by one of our favorite fashion designers (pictured above), Design Prom, and more.
Links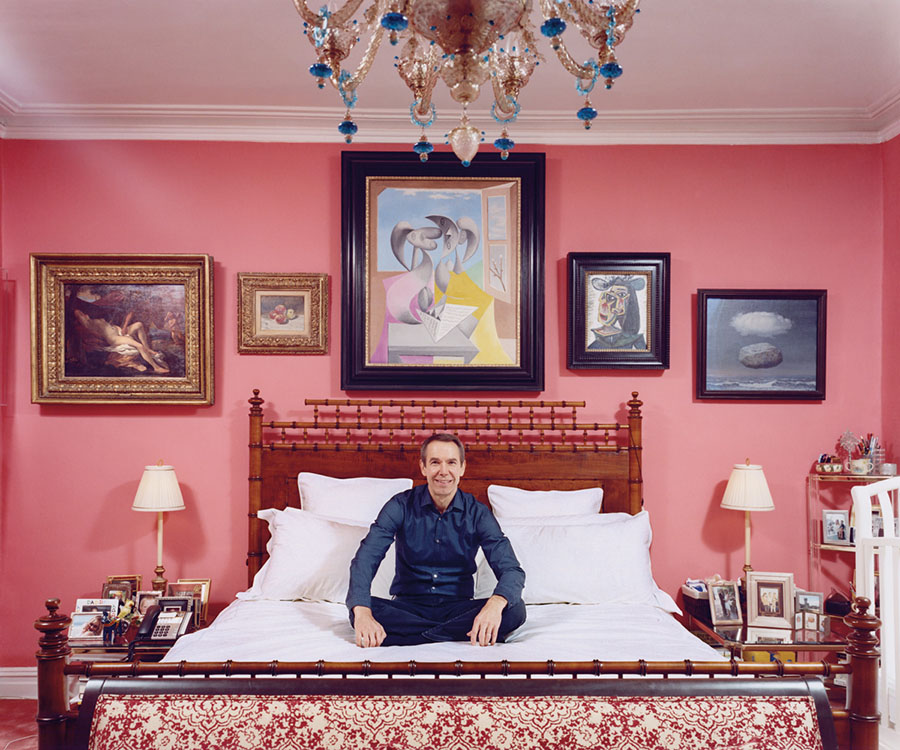 We loved this feature in T Magazine, which photographed four artists among their own art collections: KAWS's graphic art–inspired gallery wall, Chuck Close's Kiki Smith busts in Noho, and, shown here, Jeff Koons's Upper East Side bedroom, where Picassos and Magrittes are set off by a bubblegum-pink painted wall.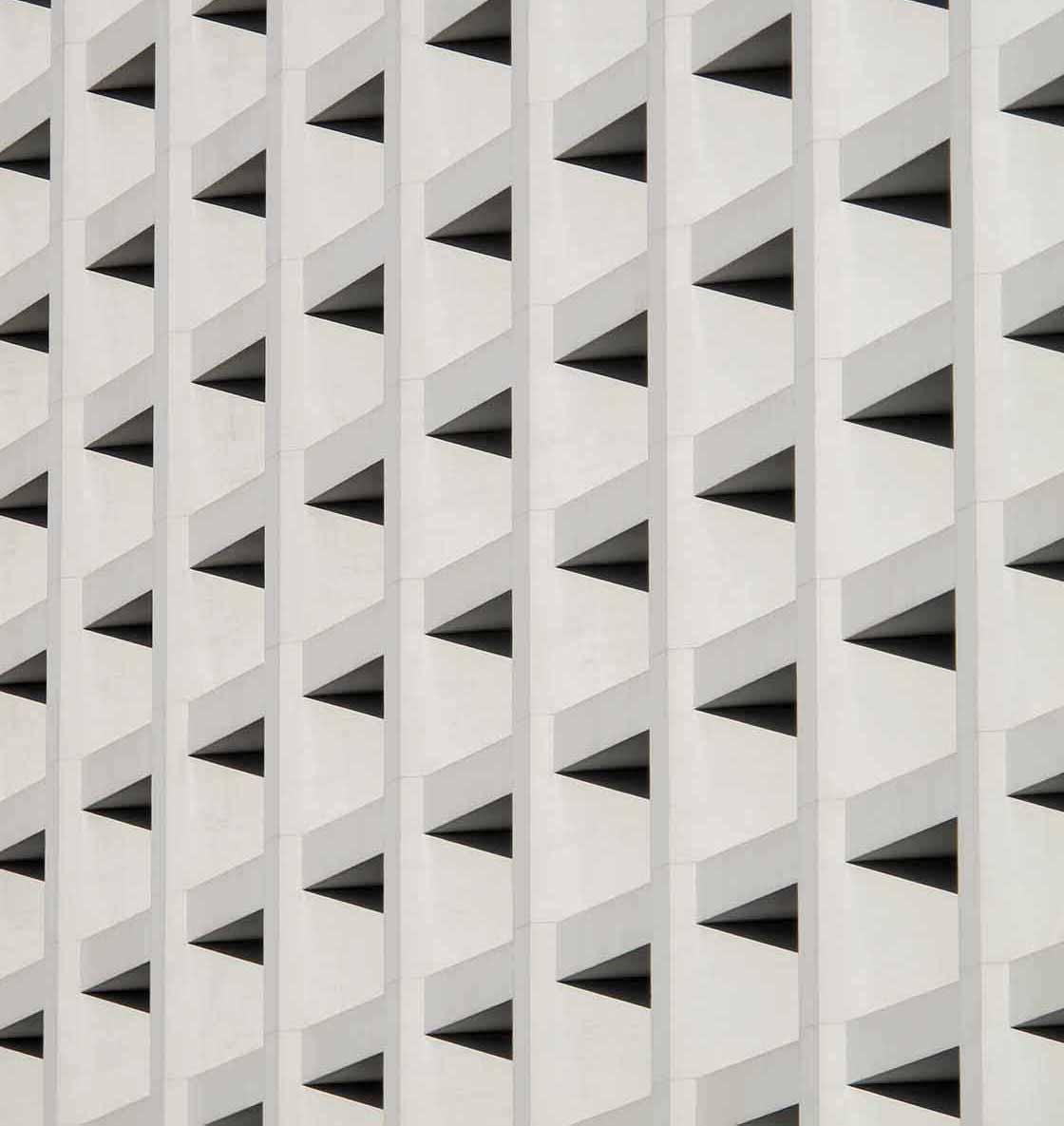 Our favorite London-based pattern obsessives, Patternity, have grown leaps and bounds since we featured them way back in 2010. This year alone, they produced an amazing installation for COS, created one of our favorite ceramic ranges in history, and doubled their already huge image library. This geometric image of the Murray Building in Hong Kong was that library's pattern of the year.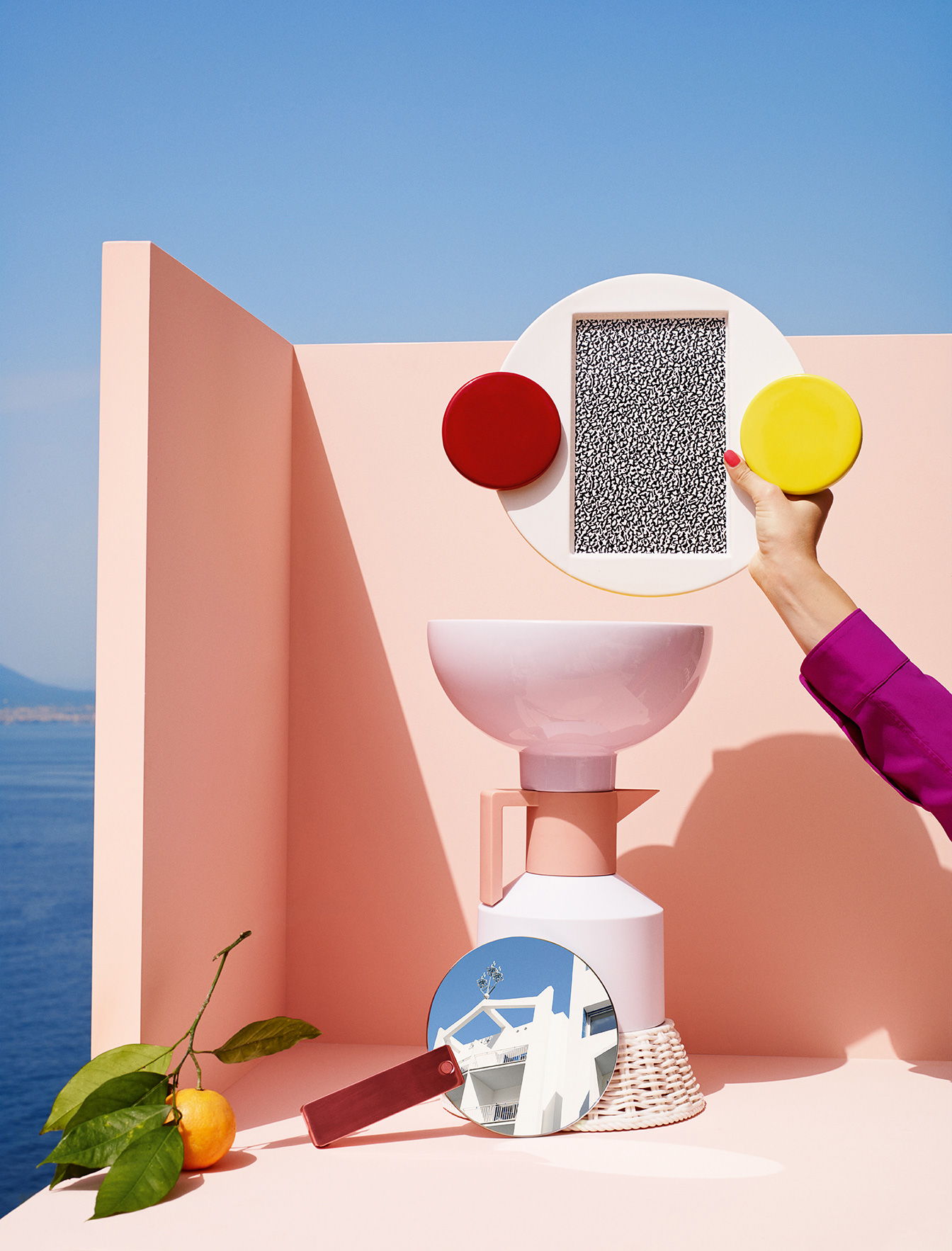 Trendland introduced us to the work of photography duo Metz + Racine, whose editorial above was published in the Italian design magazine Casa da Abitare this summer.
Discoveries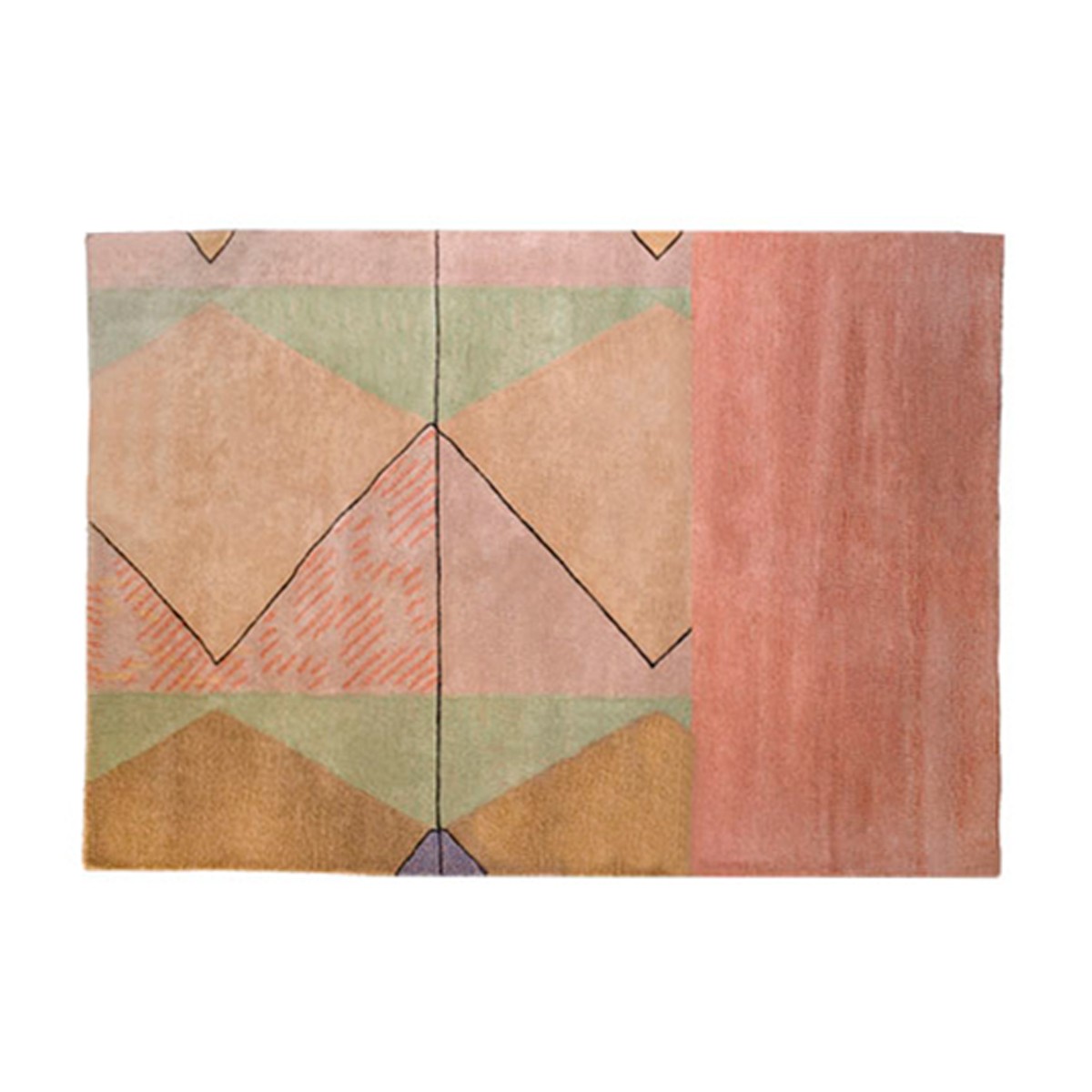 Our favorite Austin-based multi-disciplinarian Alyson Fox teamed up with Hawkins New York for this hand-drawn geometric rug with the perfect desert palette. It's a bit more pricey than Fox's previous rug collaboration with West Elm, which of course means we want it like five times as much.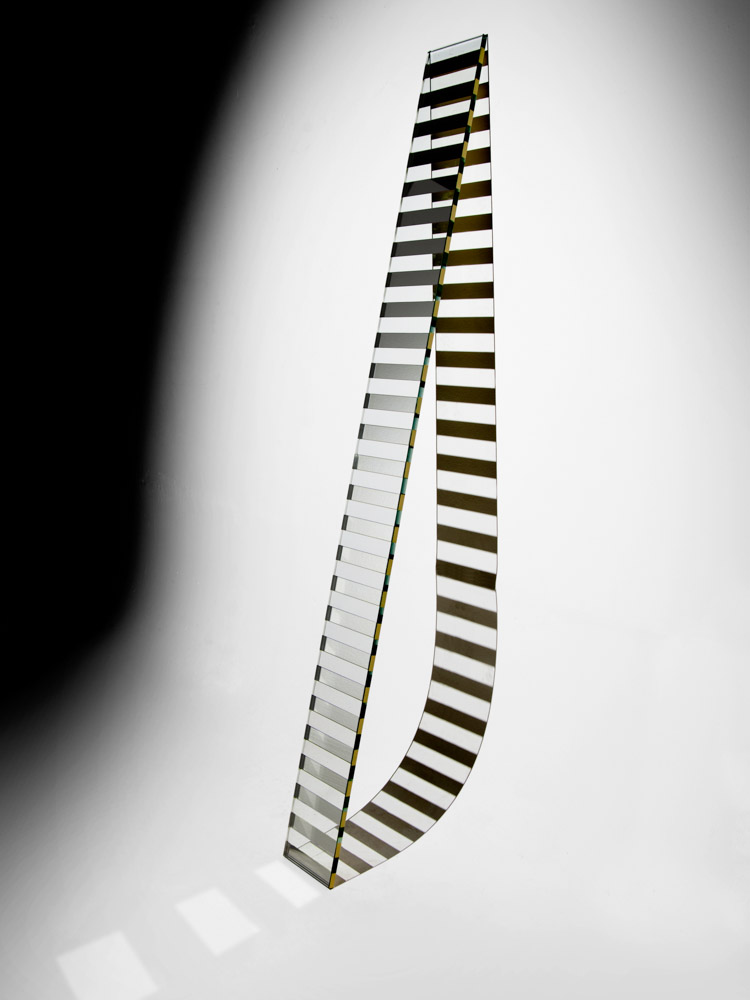 Rotterdam-based designers Brit Van Nerven and Sabine Marcelis showed these glass objects during Dutch Design Week; they're now available for purchase.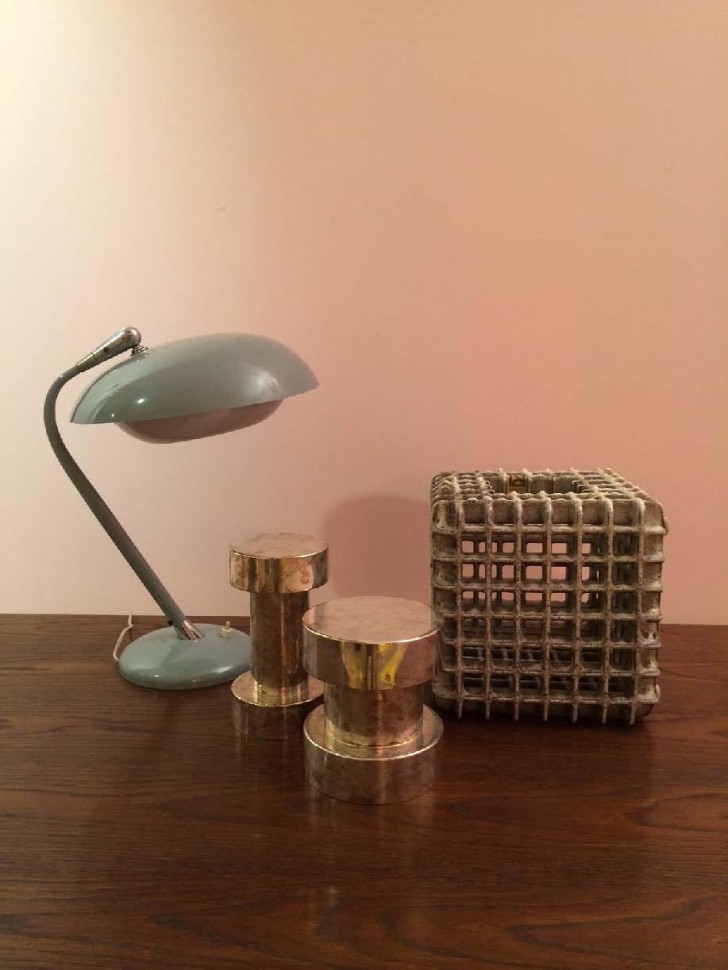 Studiopepe was charged with styling the new Mendini-designed Milan showroom for the 20th-century Italian design gallery Fragile. This is one of the duo's more subdued vignettes (you can see more images here, including the crazy kooky Mendini staircase and patterned floor) and yet everything about it is perfect.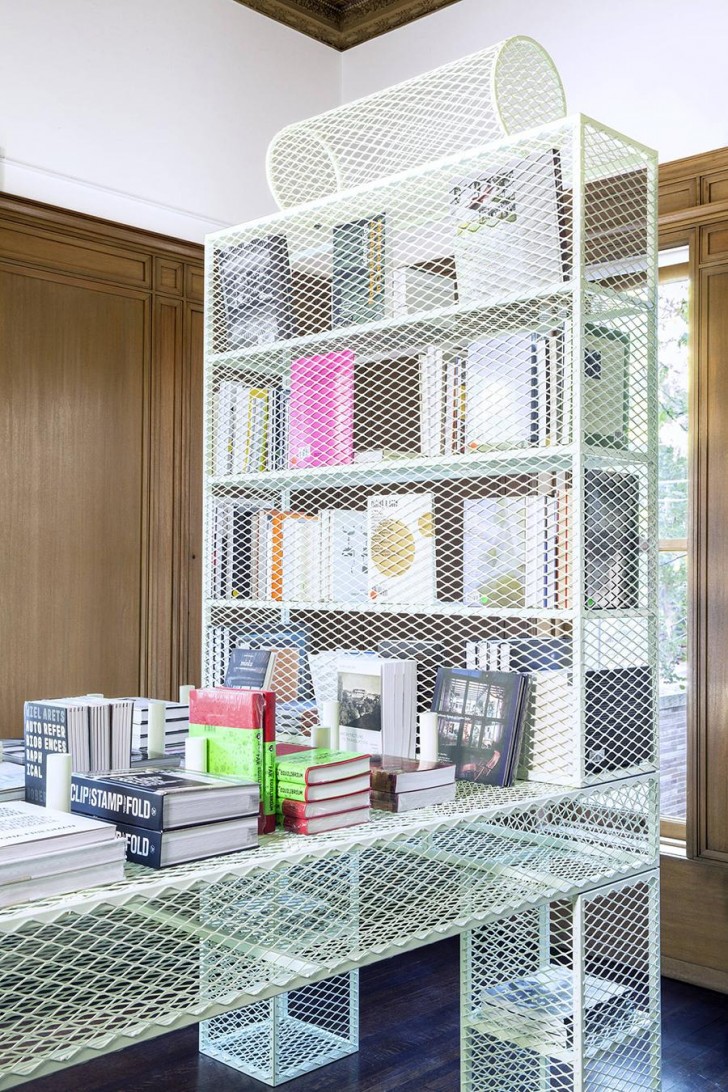 On Tuesday, a new architectural bookshop designed by Chicago-based Ania Jaworska opened in the former dining room of the Graham Foundation's historic Madlener House, a 1901 Prairie style mansion in Chicago's Gold Coast neighborhood. Love that mint-colored expanded metal mesh.
Exhibitions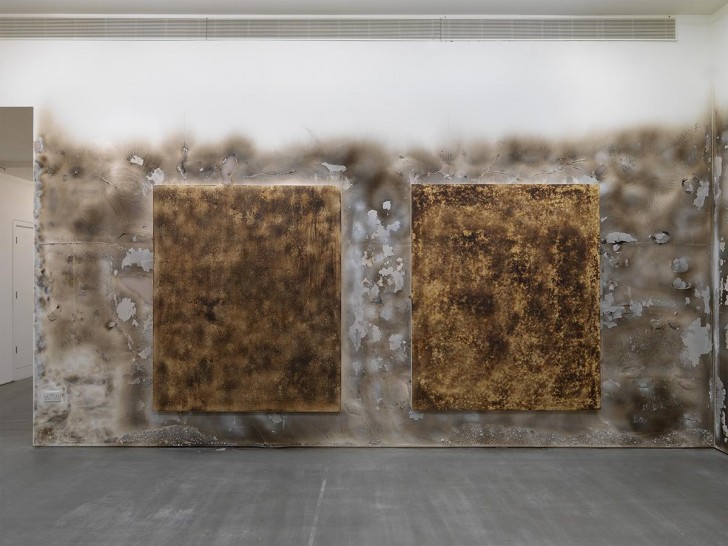 At London's Massimo De Carlo gallery, an exhibition by American artist Aaron Young introduces three new bodies of work including these eerie Blowtorch Paintings, which Young created by burning the canvases with a direct flame and controlling this action with water. Here, "the fire embraces the whole space creating a sense of discomfort, as if the gallery was the site of an urban riot."
Events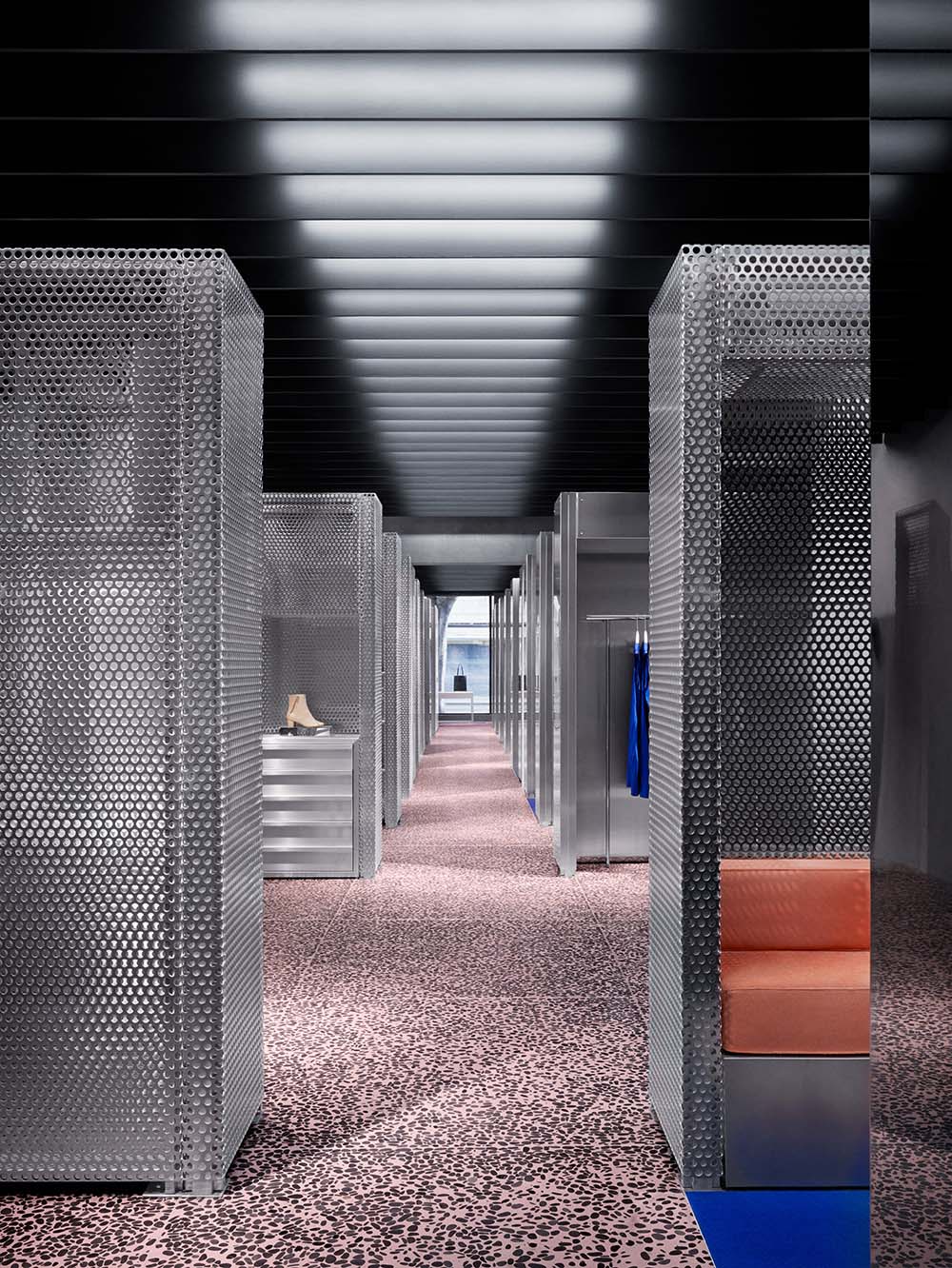 The new Acne flagship in downtown Los Angeles opened this week, featuring the new "it" color combo, salmon and blue, as well a trippy mushroom sculpture by Carsten Holler and … more metal mesh! More terrazzo! Trends, y'all.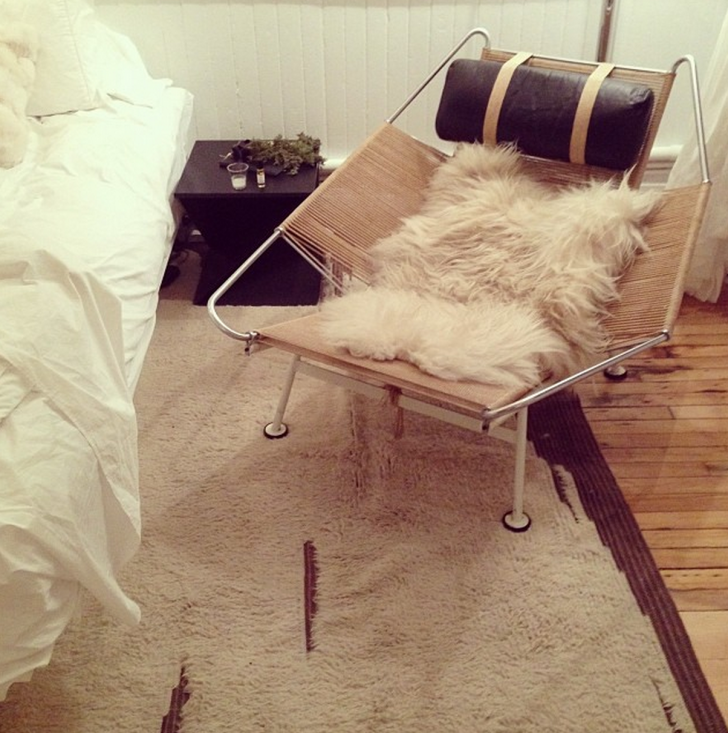 Monica attended PIN-UP magazine's holiday party at the new Apartment space by The Line, but was too busy ogling this Hans Wegner Flag Halyard chair to photograph any of the other festivities.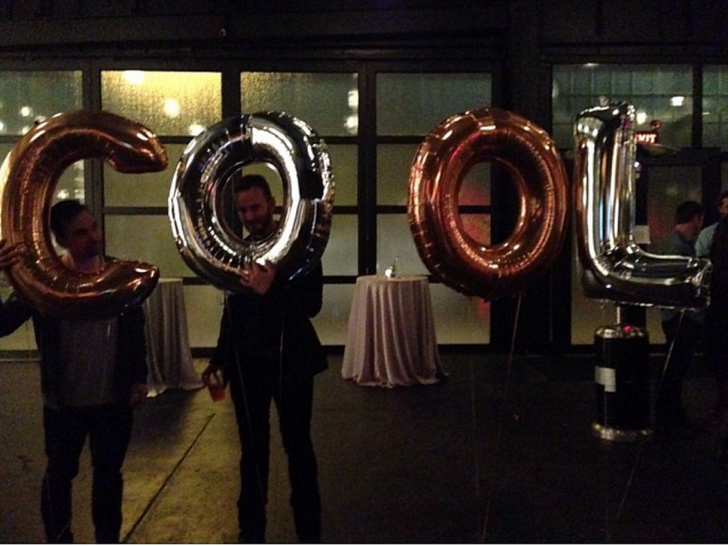 Last but not least, we partnered this week with 10 other major New York design forces —  Matter, Areaware, Roll & Hill, Reclaim NYC, etc. — to throw the ultimate design dance party at the new Brooklyn event space 501 Union. It was pretty dark in there, and we were busy dancing, drinking from the ice luge, and catching up with pretty much everyone we know but we managed to catch this shot of NYC designers Paul Loebach and Joe Doucet looking very C-O-O-L.
Instagrams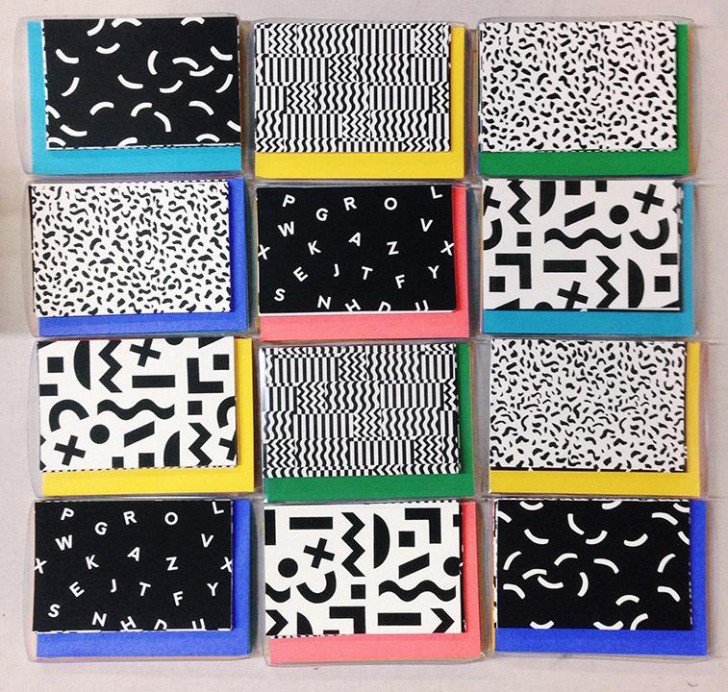 We've been trying to decide for months which combination of Dusen Dusen prints and silhouettes is most perfect for us, but with the Brooklyn fashion designer's new stationery set, which we found on her Instagram page, you don't have to choose! Each set of 10 comes with five different black and white prints and five different colored envelopes. Genius.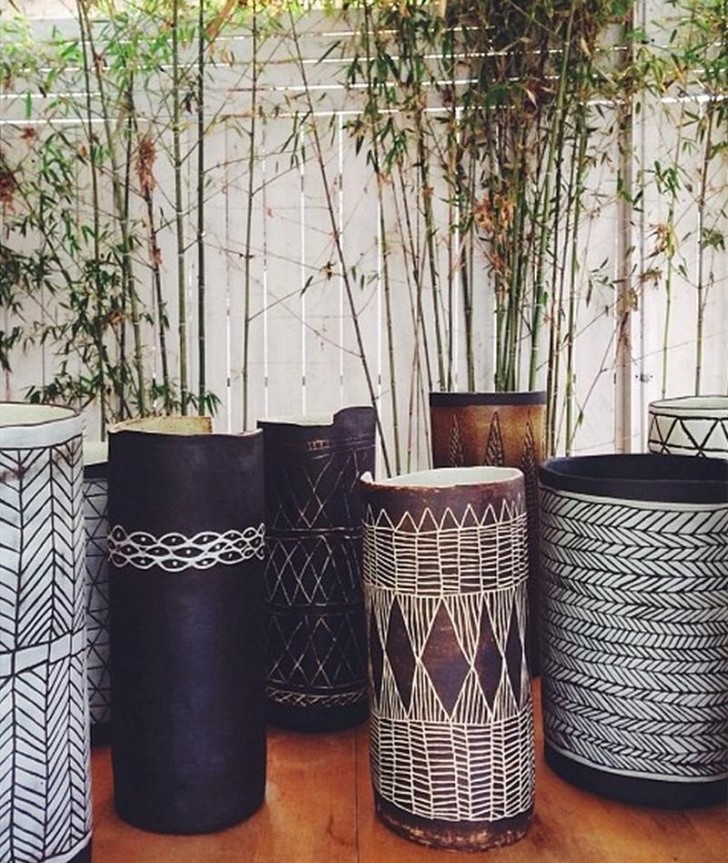 One of our favorite Los Angeles shops, Dream Collective, posted this image of their new ceramic vases by April Napier, who we'd previously known only through her more minimal work with Commune. Love the new direction her work is going in.
Trends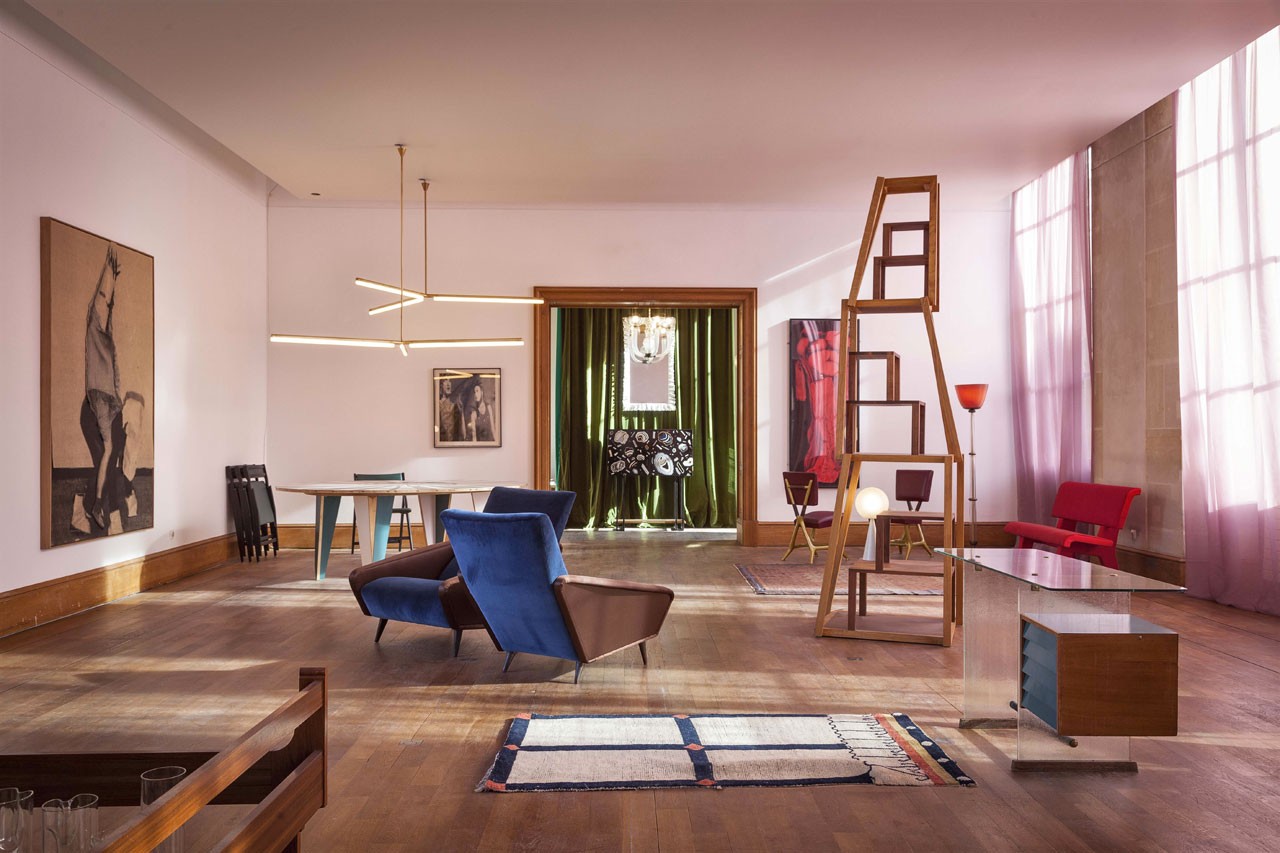 The all-white gallery has never been exactly an ideal place to show furniture, but only recently has the trend of showing work in wholly realized residential spaces gained traction. In October, there was SPOT, an "artistic occupation" at Paris's Hôtel de Miramion curated by Nina Yashar of Milan's Nilufar Gallery.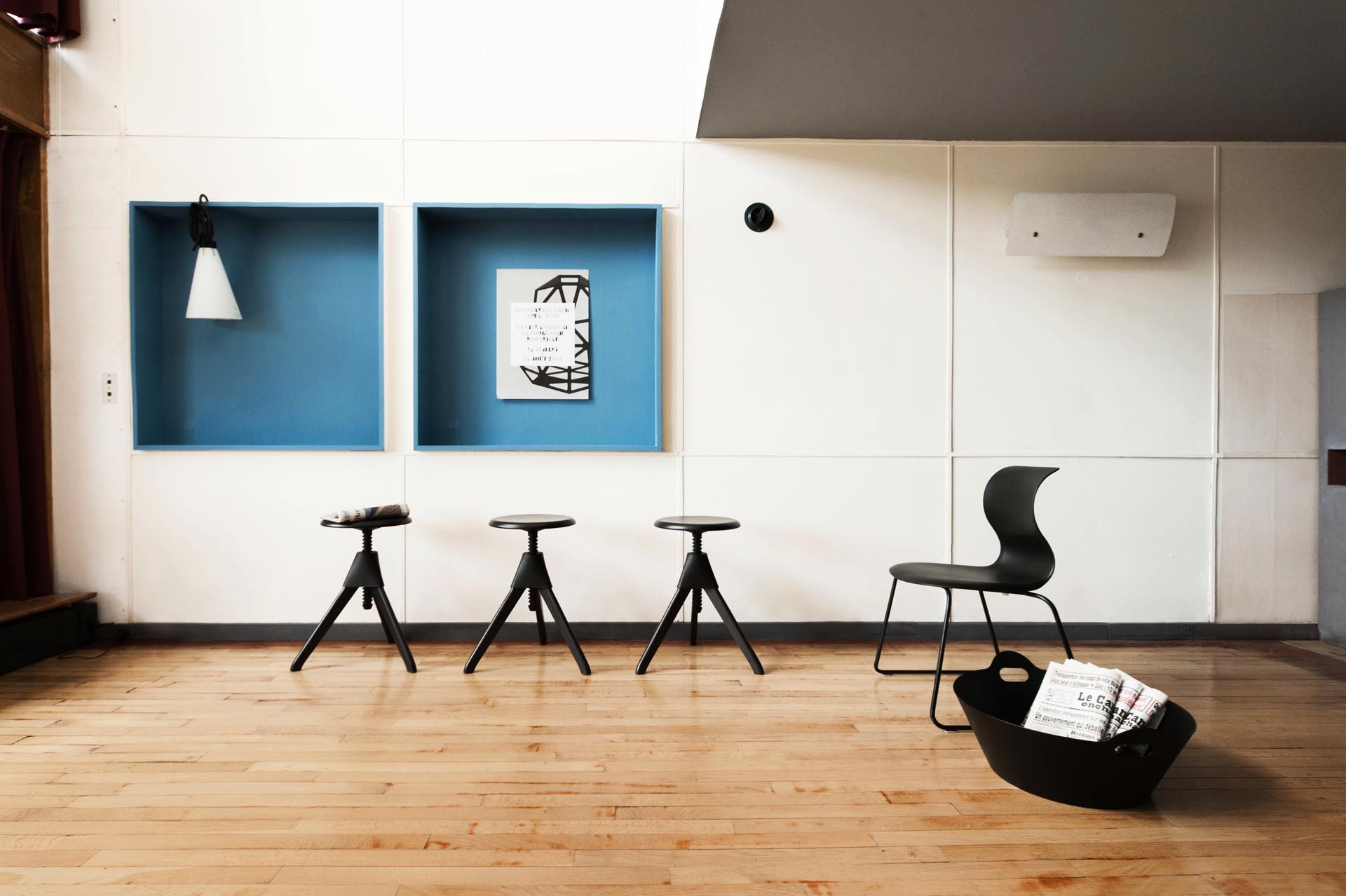 This summer saw Konstantin Grcic creating an "intervention" at a 1952 apartment in Le Corbusier's famous Cité Radieuse in Marseille.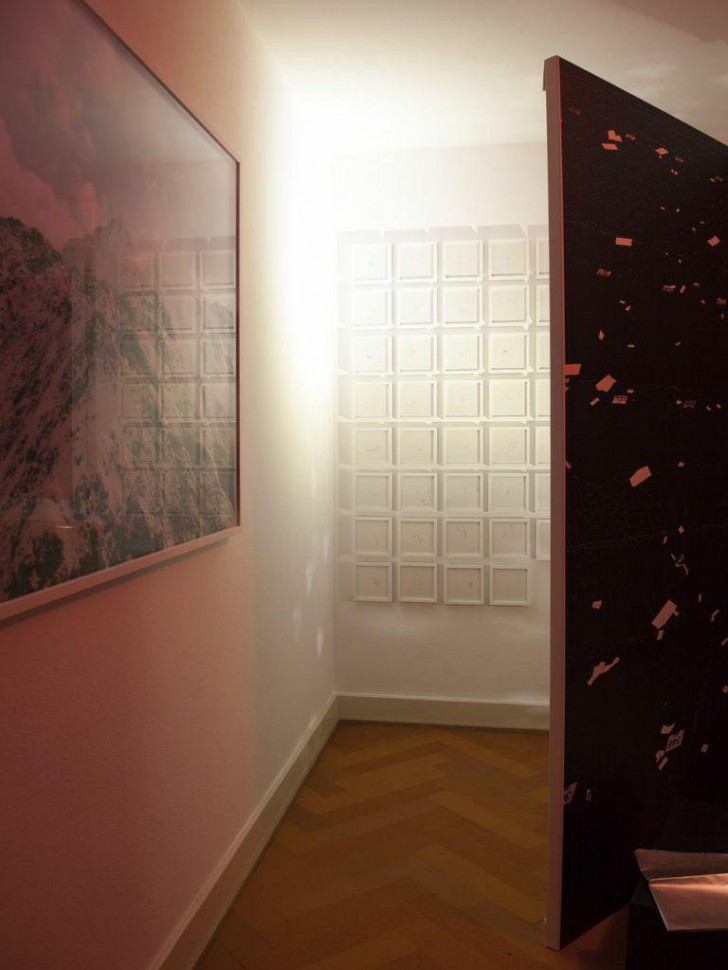 And just this week we got word of an exhibition curated by our friend Carson Chan called Come All Ye Faithful, which takes place in the apartment of Zurich gallery director Florian Christopher Seedorf. In it, Chan explains, "Seedorf's entire apartment in the Wiedikon district of Zürich will be transformed into an exhibition resembling something between the home of an eclectic hoarder and an IKEA showroom. All of Seedorf's personal effects, from the furniture, wall hangings, wallpaper, flatware, silverware, clothing, to the bed cover, as well as artwork, will be replaced with new objects."