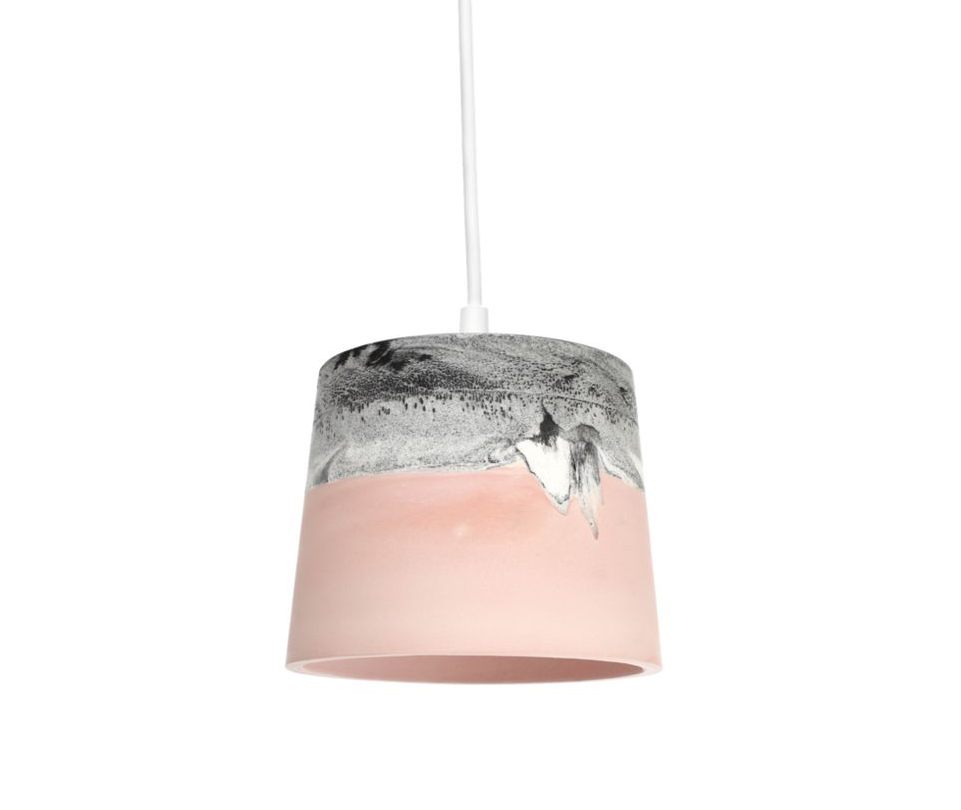 A weekly Saturday recap to share with you our favorite links, discoveries, and events from the past seven or so days. This week: a slam-dunk stocking stuffer for your graphic designer friends, a furniture collection inspired by Palm Springs, a better way to crack a nut, and more.

Links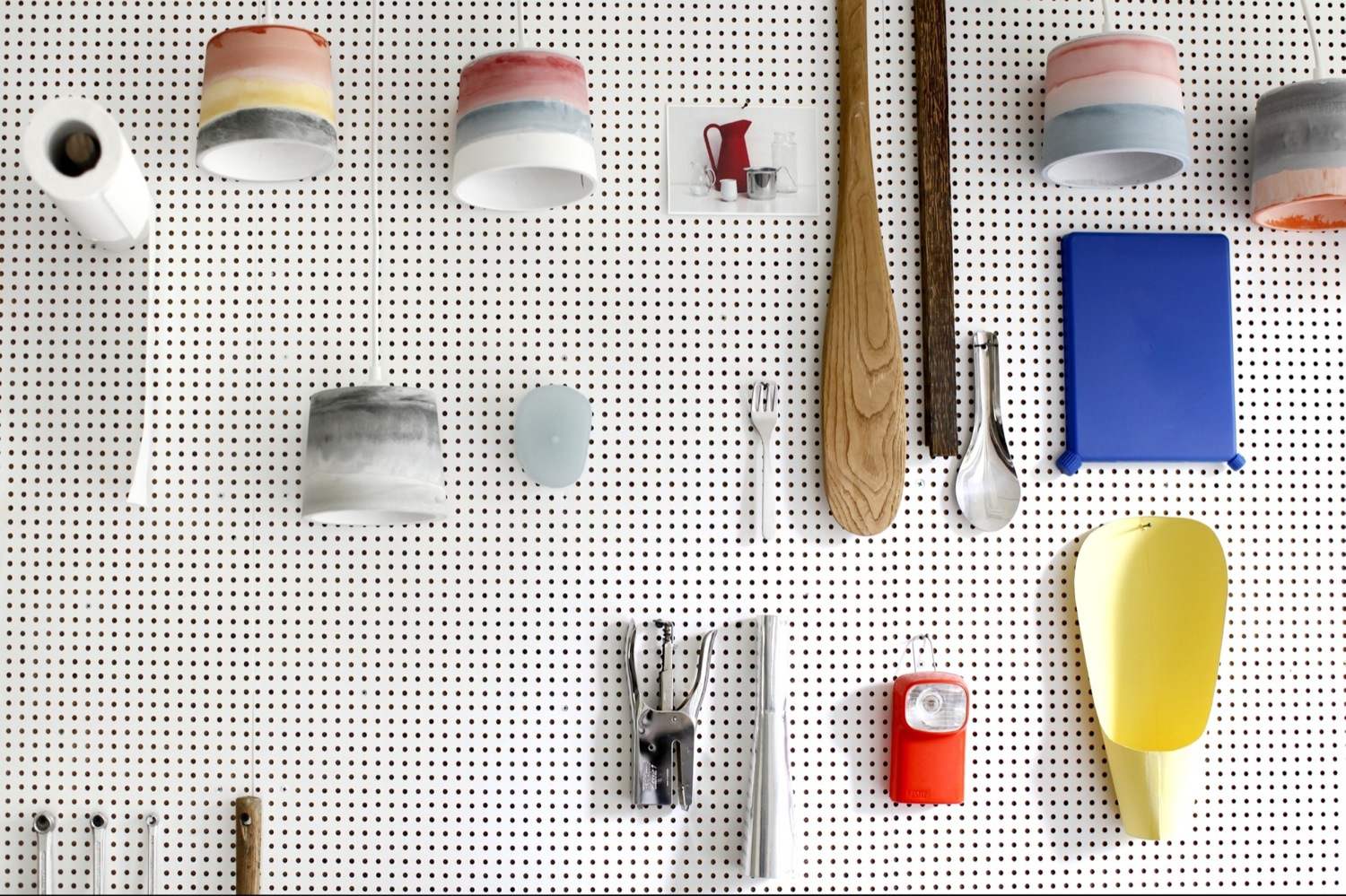 French designer Julian Renault relaunched his website this week. This informed us of many things, like the fact that in the past few years Renault has assisted not one but two of our favorite designers: Alain Berteau of Objekten and Sylvain Willenz. But no area of the site was more welcome than an introduction to the designer's gorgeous Rainbow Shades (top image and above). Made from reinforced synthetic plaster, each colorful shade comes with a pendant kit and only costs just a little more than $150. We're sold.
Discoveries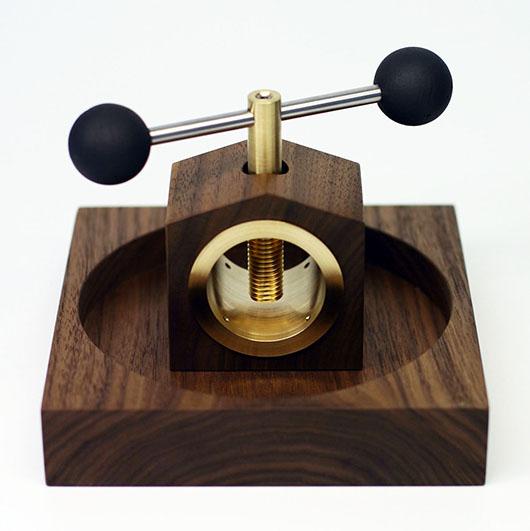 We've actually never met anyone who cracks their nuts at a party (or even in the privacy of their own home) but if we were to adopt such a practice, this would be the the implement we'd choose. Designed by Danny Duquemin-Sheil, who we featured last year as part of the Designers in Residence program at Northumbria University — the set is made from black walnut and brass, and includes a bowl for nuts and a tray for discards. It looks like a beautiful midcentury object unearthed from the Herman Miller archives, but still feels contemporary.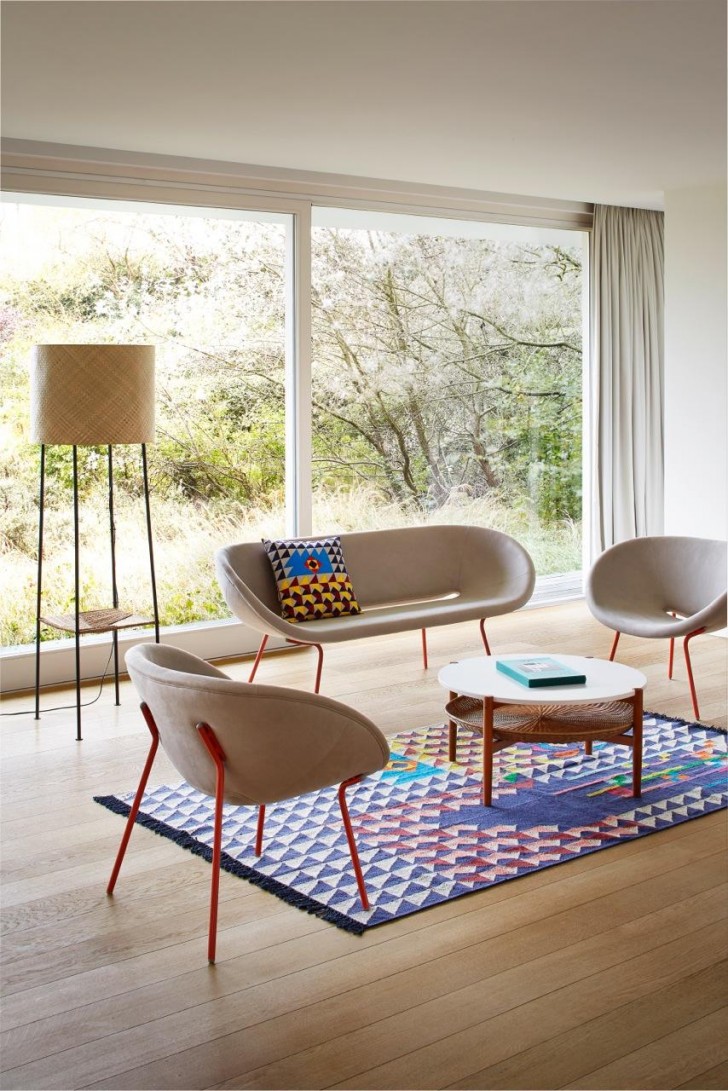 Next summer La Redoute, the French mail-order company, will release a furniture collection curated by Serge Bensimon of the Parisian gallery. Bensimon invited five designers to reflect on the colors of Palm Springs, Rio and the 1950s; the list included our friend Mark Braun who sent us these preview images of his sofa and armchair this week. The kilim rug is by Pool. So cute!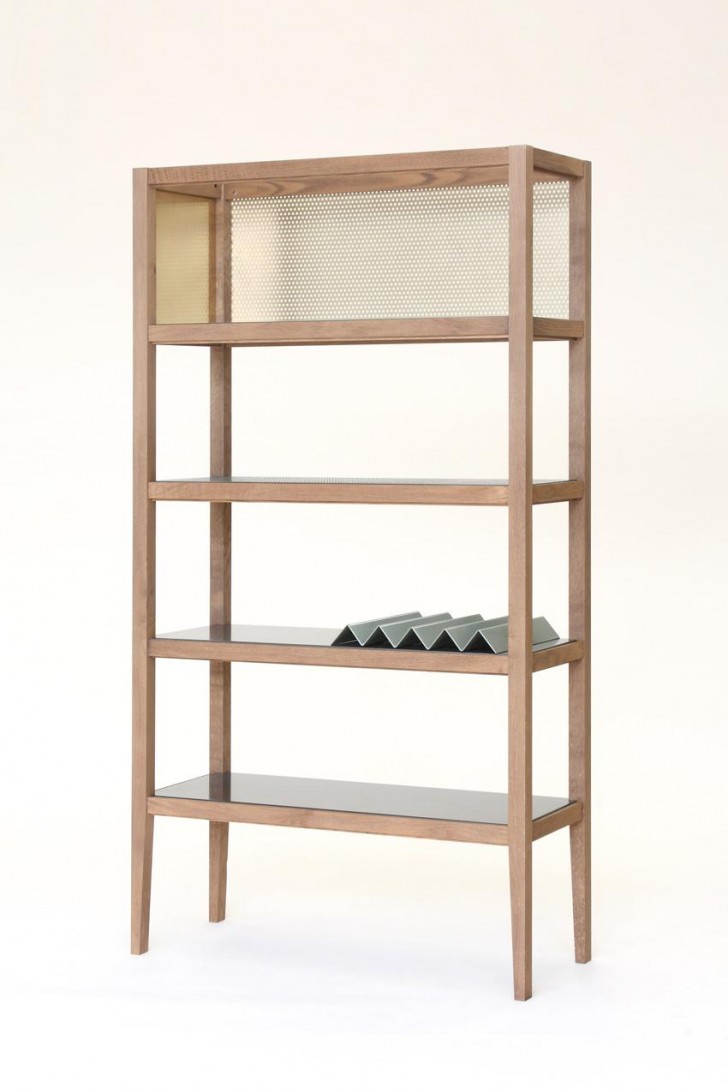 Another furniture collection, this one by the Italian design studio Ciszak Dalmas for Rugine. Called Home, the collection features mostly Corten steel (unoxidized as yet) and treated or natural oak.
Events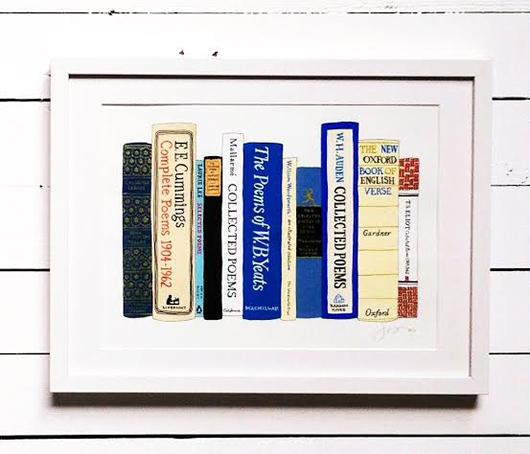 We used to ogle Jane Mount's pretty book portraits on 20×200 (which, in case you haven't heard, is back! We already ordered this). The artist paints portraits of people through the spines of their favorite books, and she debuted 22 new paintings this week at Oakland's Book/Shop, including this collection of poetry classics. Mount's works are available in the shop until Christmas, or go here to order your own custom painting!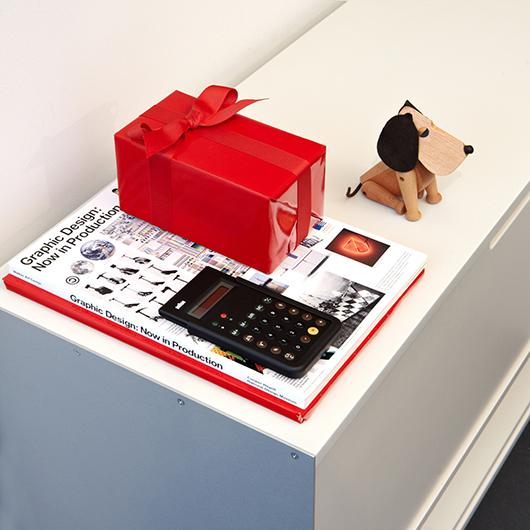 The Shop at Cooper-Hewitt is reprising its monthlong residency downtown at Vitsœ New York with the return of 33 Gifts at 33 Bond. Thirty-three gifts, including a reissued Braun calculator (above) and Naoto Fukasawa–designed bag, come pre-wrapped and tax-free.
Exhibitions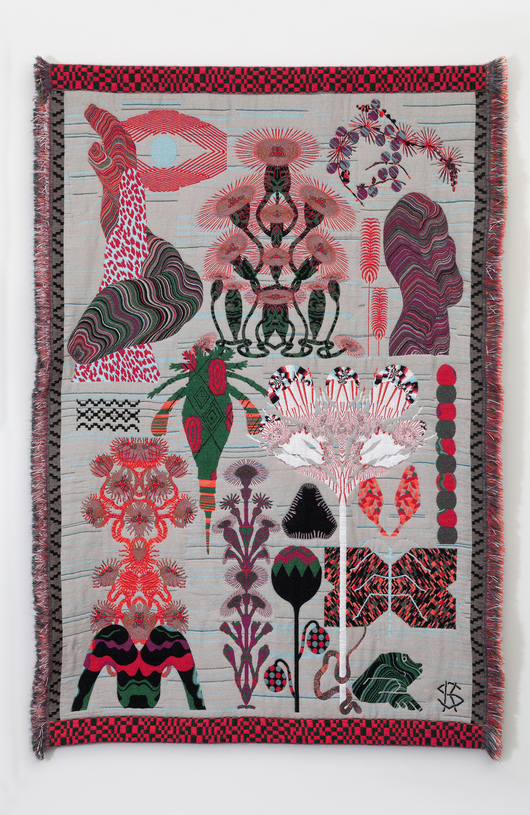 The Finnish designer Kustaa Saksi hosted a 48-hour exhibition at the Lower East Side gallery Artifact this week, and we're kind of bummed we had to miss it. Featuring prints, animations, a nightly sonic composition, and eight large-scale jacquard weavings made from mohair and alpaca wool, cotton, and synthetics such as phosphate and metallic acrylic thread, the collection was inspired by the hypnopompic state: "Hypnopompic refers to a state of sensory confusion leading out of sleep, when the state of awakening gets mixed with the dream world into a surreal reality. Affiliated with visual delusions caused by migraines, it is an exceptional state of consciousness, in which one may experience the presence of creatures and animals, such as spiders, monkeys and insects."
Instagrams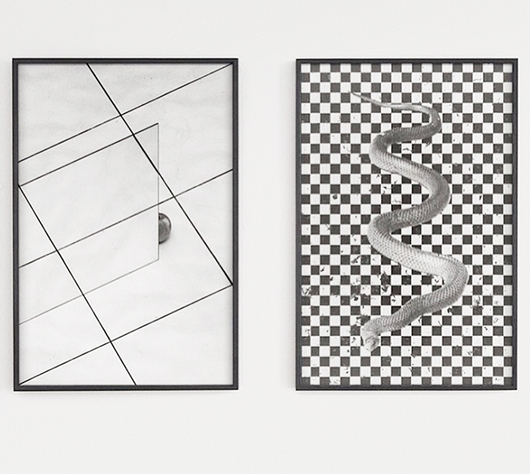 Little-known fact: Seattle designers Iacoli & McAllister have an inspiration blog on their website, and it's predictably amazing. They also post a select few images on their Instagram, like this gorgeous diptych from German artist Tim Plamper.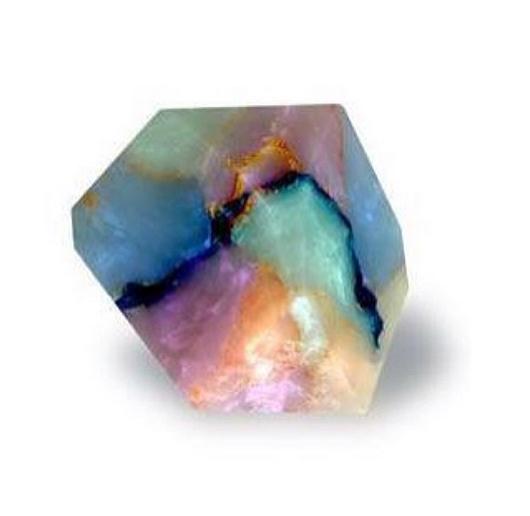 The awesomely kooky Melbourne-based shop Third Drawer Down posted this image of their amazing Soap Rocks. These look totally fake, but they are in fact real vegetable glycerin soaps, and we frankly don't understand why every color isn't sold out like the banded opal above. Can you imagine bathing with this every day??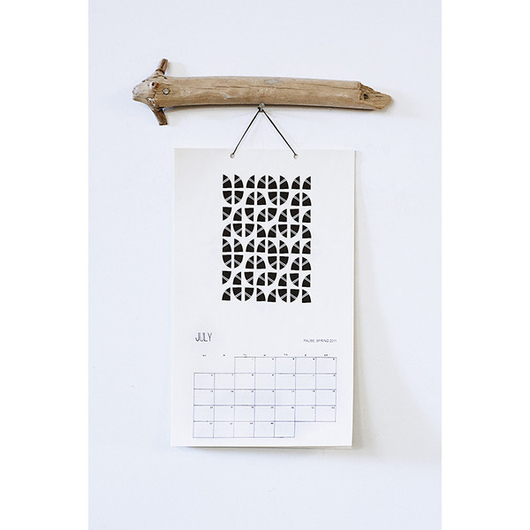 Lastly, Brooklyn-based fashion designer Mary Meyer posted this image of her first-ever calendar! Featuring original black-and-white graphics from the designer's archives, and priced at only $25, this is a slam-dunk stocking stuffer. Get on it, people!