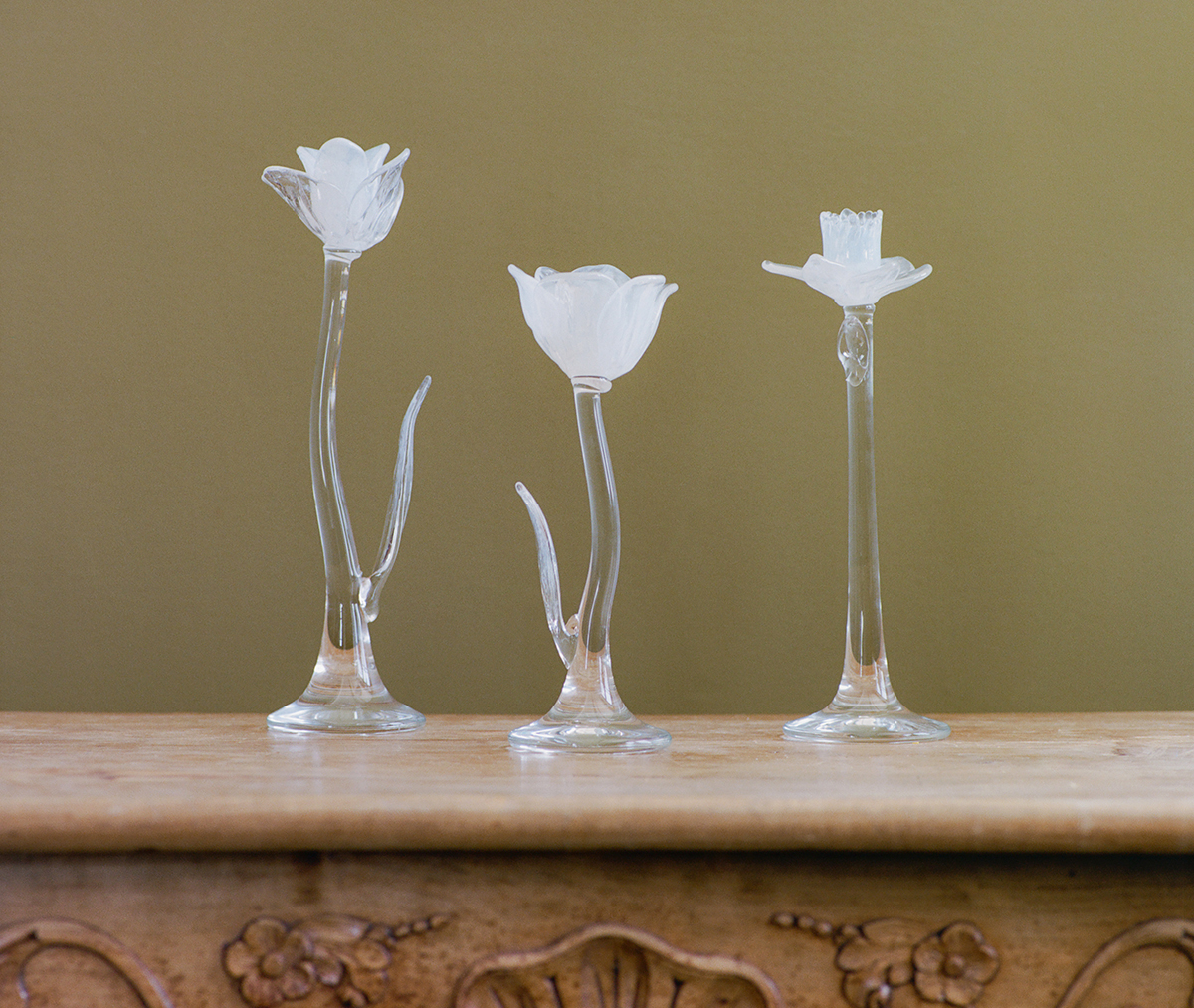 A weekly Saturday recap to share with you our favorite links, discoveries, exhibitions, and more from the past seven days. This week: a Finnish candy–inspired handbag from Marimekko, a secret garden–inspired glassware collection by Sophie Lou Jacobsen, and a Paris apartment whose palette was inspired by a Tracey Emin painting.
Discoveries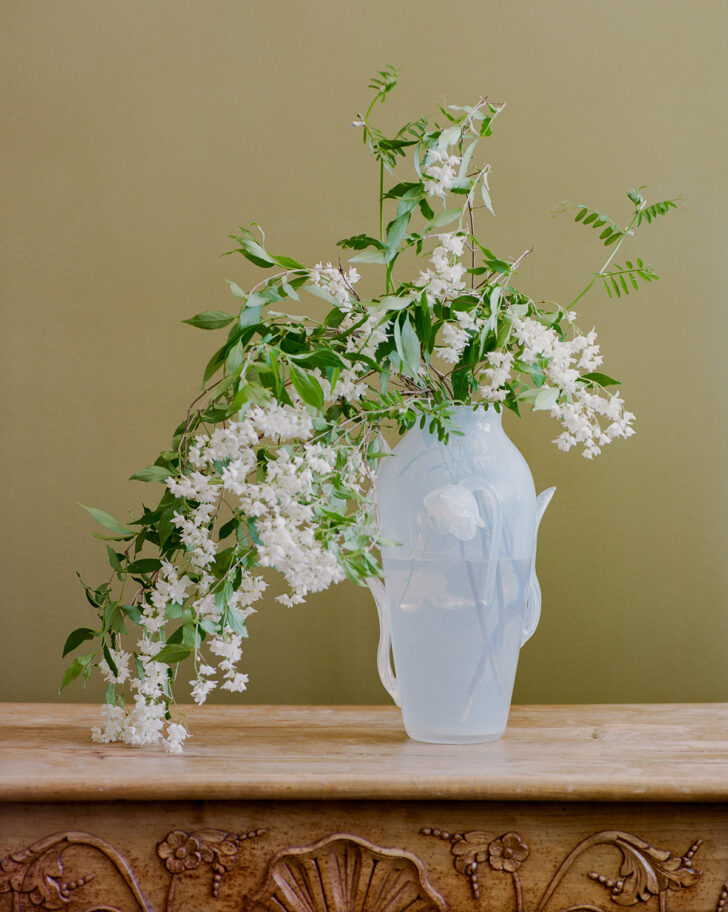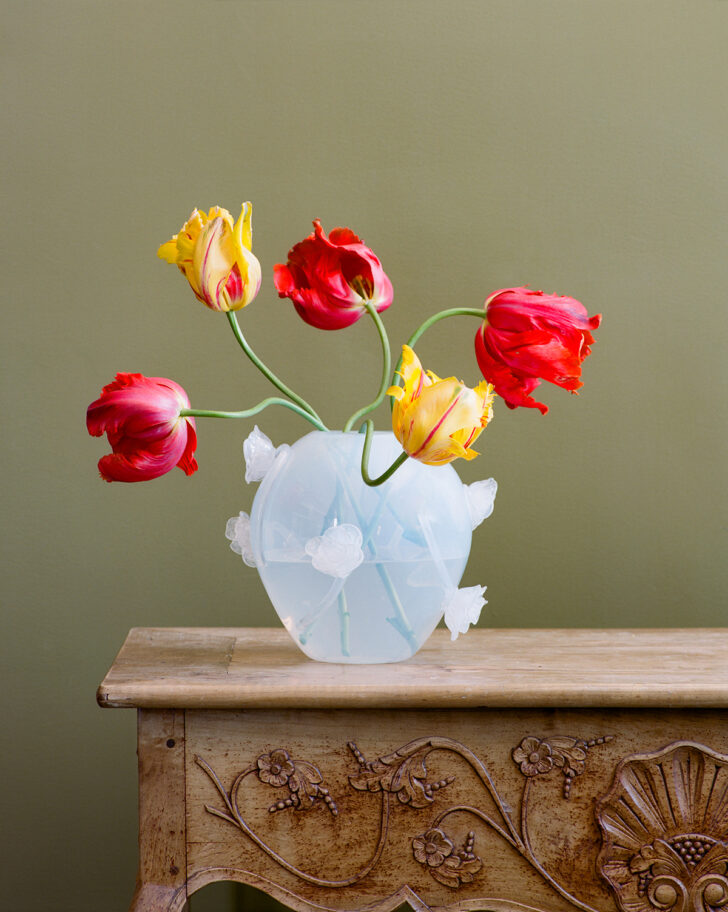 The ghostly translucency of these limited-edition glass vases and candle holders from Sophie Lou Jacobsen evoke the ephemerality of both flowers and flames. Called Giardino Segreto, this collection references the secret, enclosed spaces within larger gardens that were popular during the Renaissance, offering quiet private moments within a more public context. Which is just what these floral forms do with their spooky elegance and mystery. They're currently on view as part of the exhibition A Summer Arrangement: Object & Thing at LongHouse, the Hamptons property where textile artist  Jack Lenor Larsen cultivated his gardens and collections. © Marco Galloway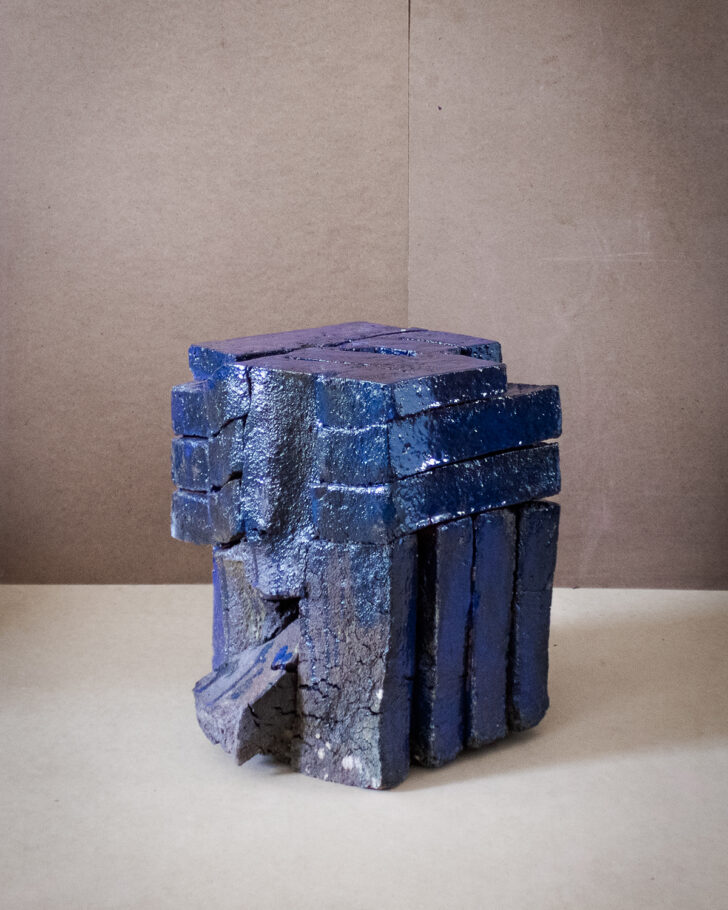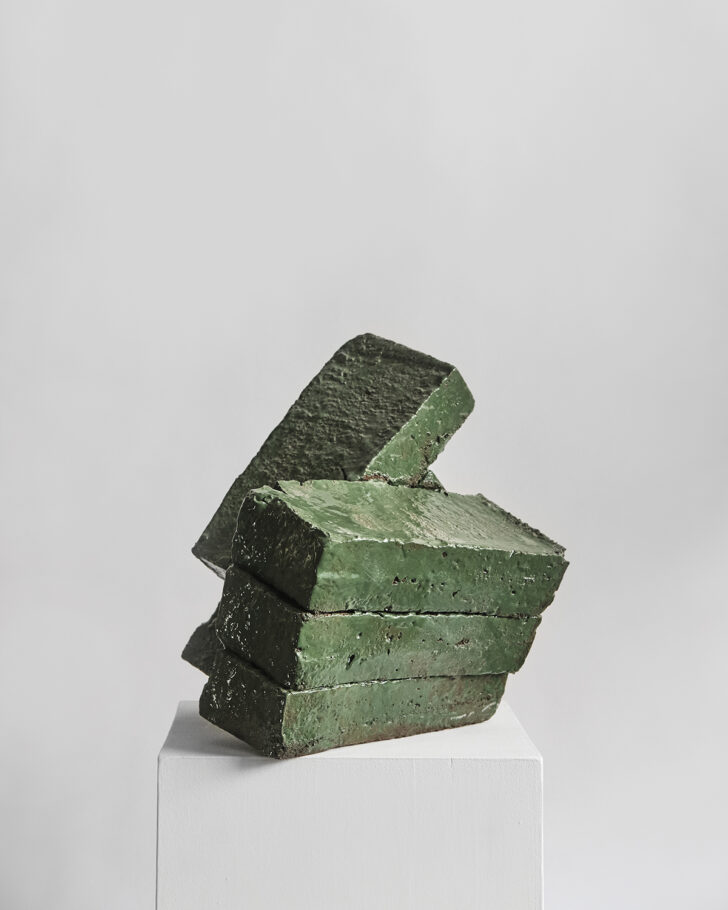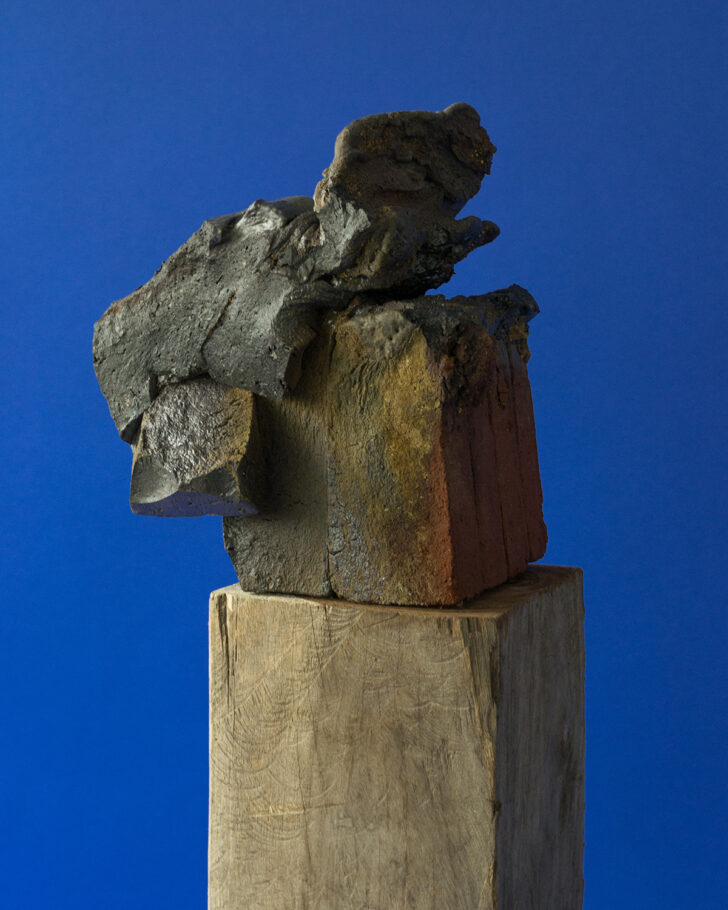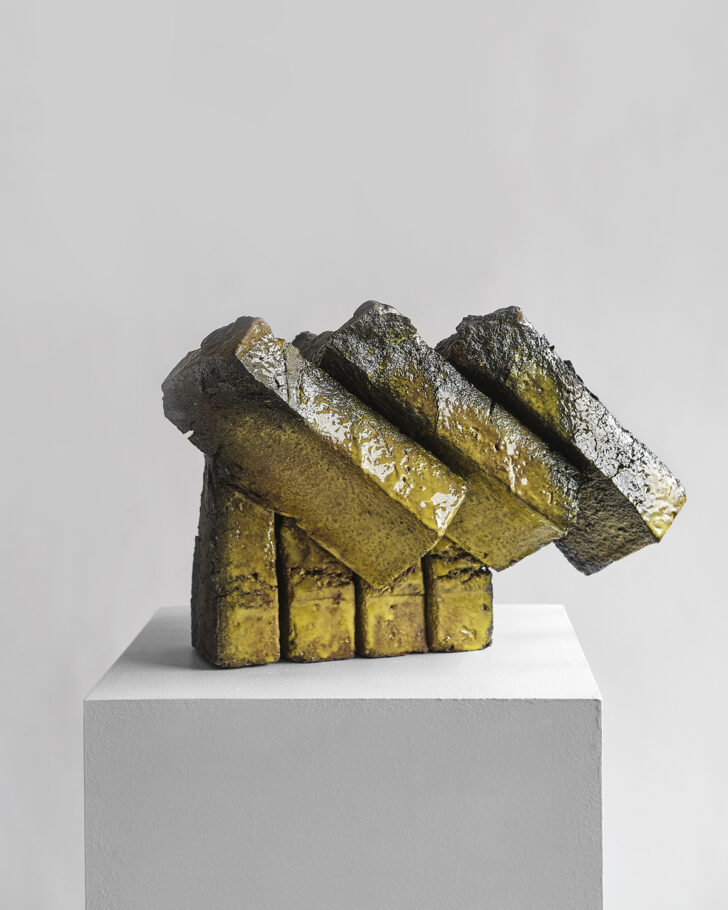 From Disciplina Studio in Mexico City comes Collection 06, the results of founder Tomas Diaz's ongoing inquiry into the traditions of terracotta brick-making. Solid blocks of clay undergo a 45-hour firing process in traditional wood firing kilns; the melted forms are then sculpted into shapes, and eventually some are glazed and fired in a gas kiln — glossy greens, blues, and yellows combine with a literal earthiness. Certain pieces — a stool, side table, chair, and candleholder — offer functionality, while others are pure sculpture.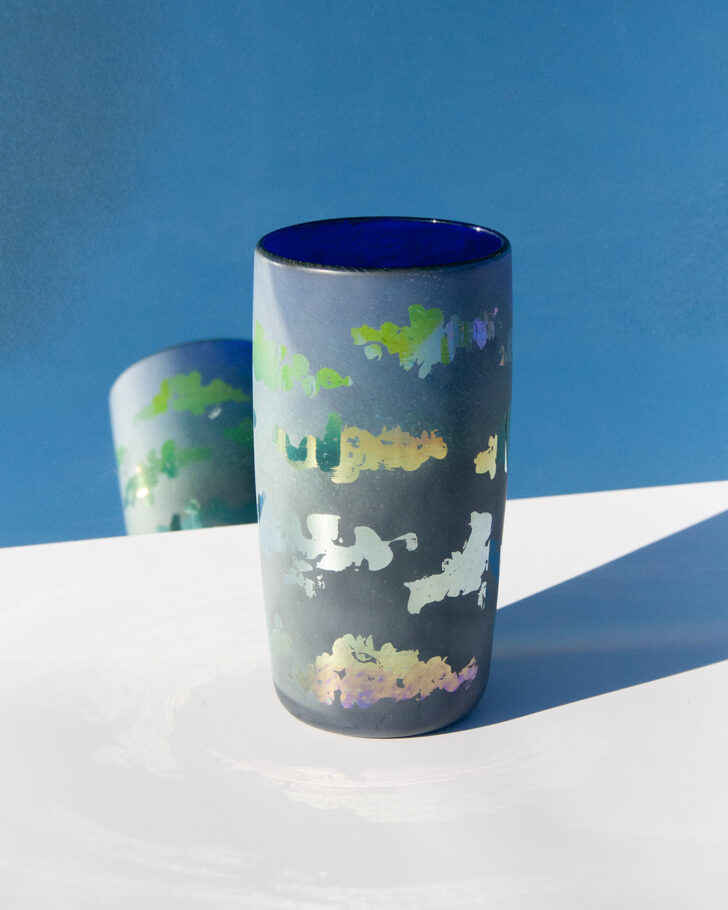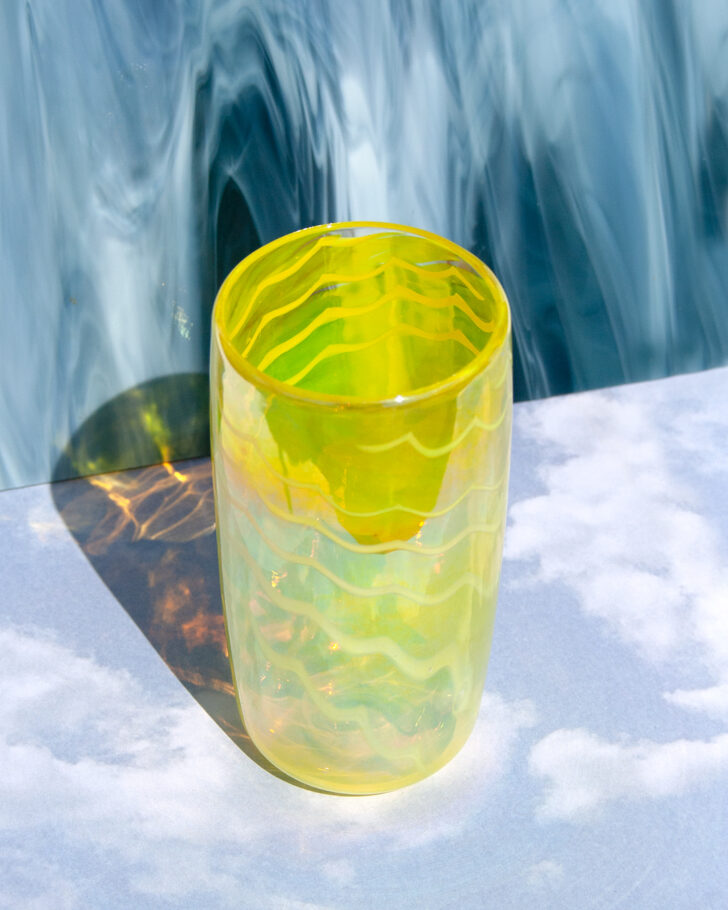 The new Big Sky series of tumblers from Sirius Glassworks, one of the longest-running art glass studios in Canada, is perfect for summer but we imagine this drinkware would also serve us well when the days grow shorter. Like the Pure Sunshine cups: With their wavy pattern and bright iridized color, they're a good mood in the form of glass. As are the Mirror Clouds cobalt tumblers, in Gradient and Midnight versions. The Smog glasses, which can also be iridized, are made from crushed glass dust produced by the studio's color recycling process – while they look smokey, they're actually composed of dozens of shades. And like the studio itself, the Chain-Link cups have a history. In the 70s, Sirius co-founder Doris Fraser designed a limited series of vases with a chain-link motif. Her daughter Iris, now the studio's director, brought it back for these tumblers. The name refers to the fact that empty lots, often surrounded by chain-link fences, are some of the best places to look up and stargaze.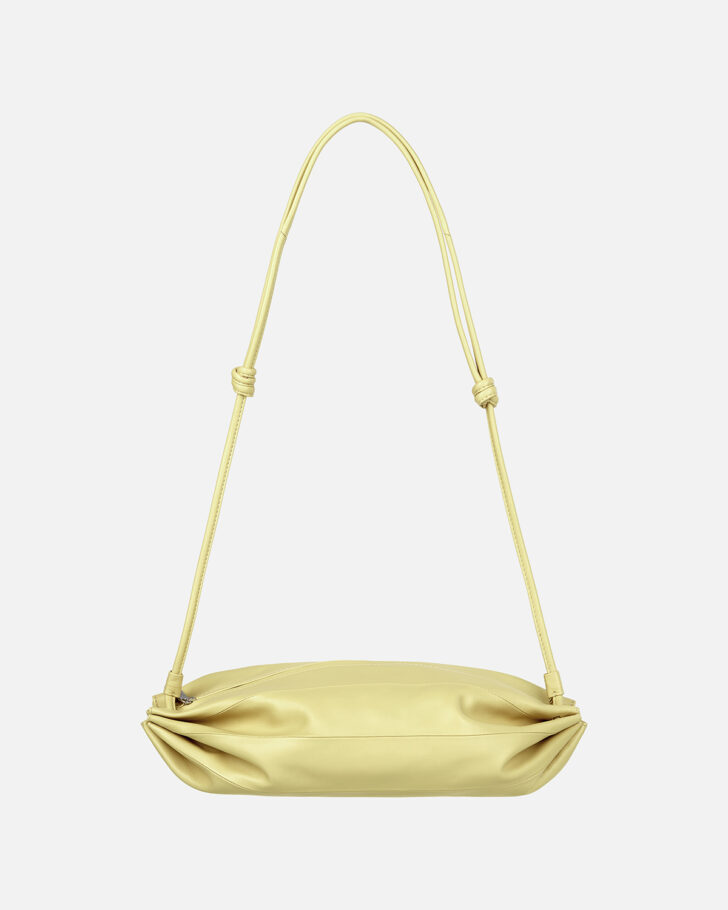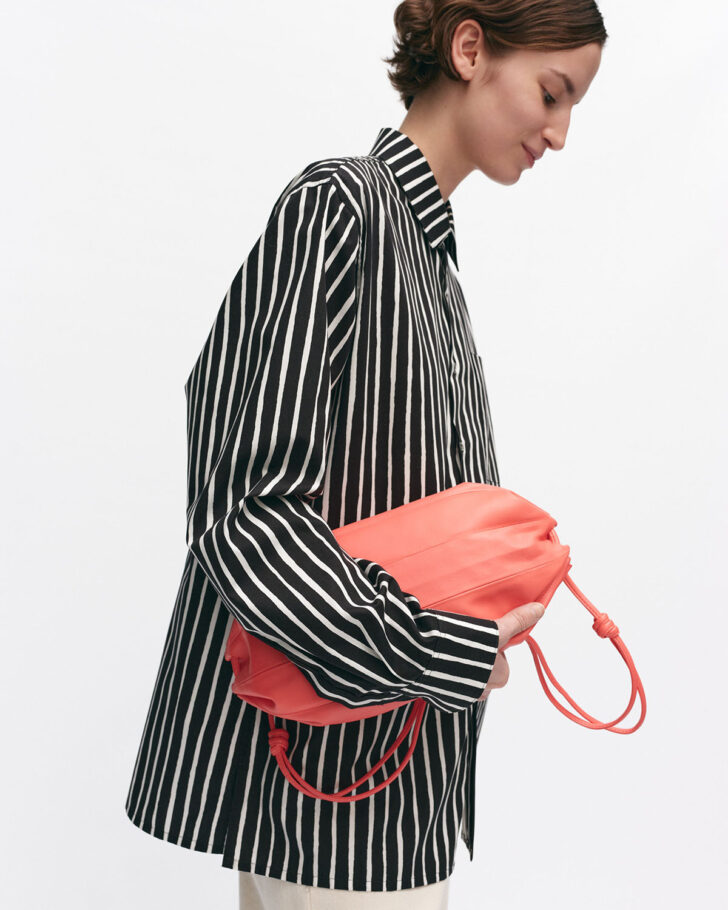 Designed by Anna Werner, Marimekko's Karla bag is meant to resemble a classic Finnish candy wrapper. It's a sweet shape and it's now available in six delectable, limited-edition colors – the kind you might see in a patisserie vitrine: mint ganache, berry mascarpone, sweet plum, juicy guava, butter popcorn, and ginger biscuit.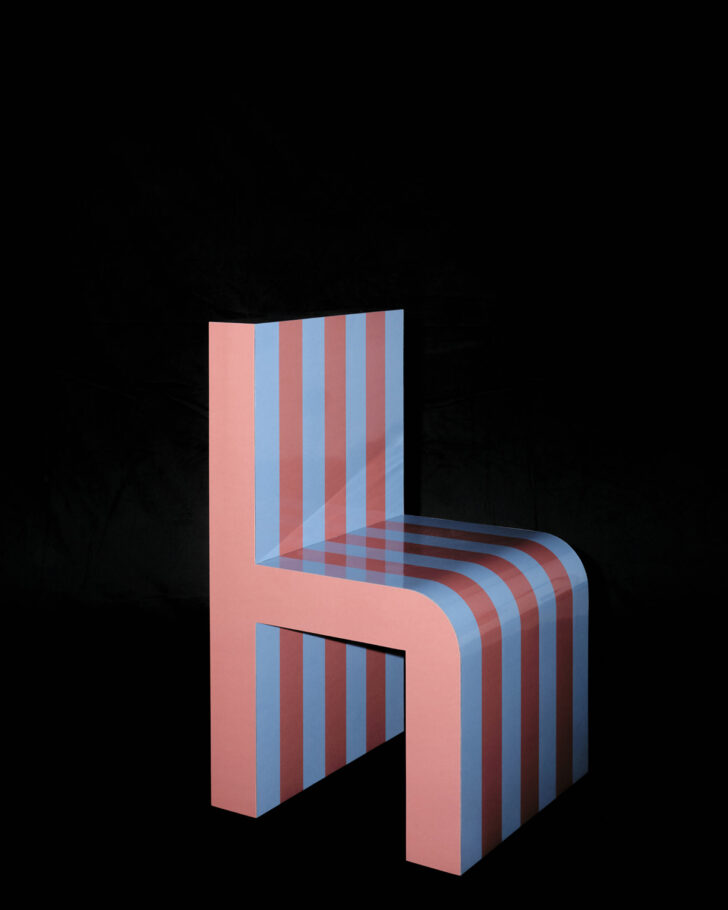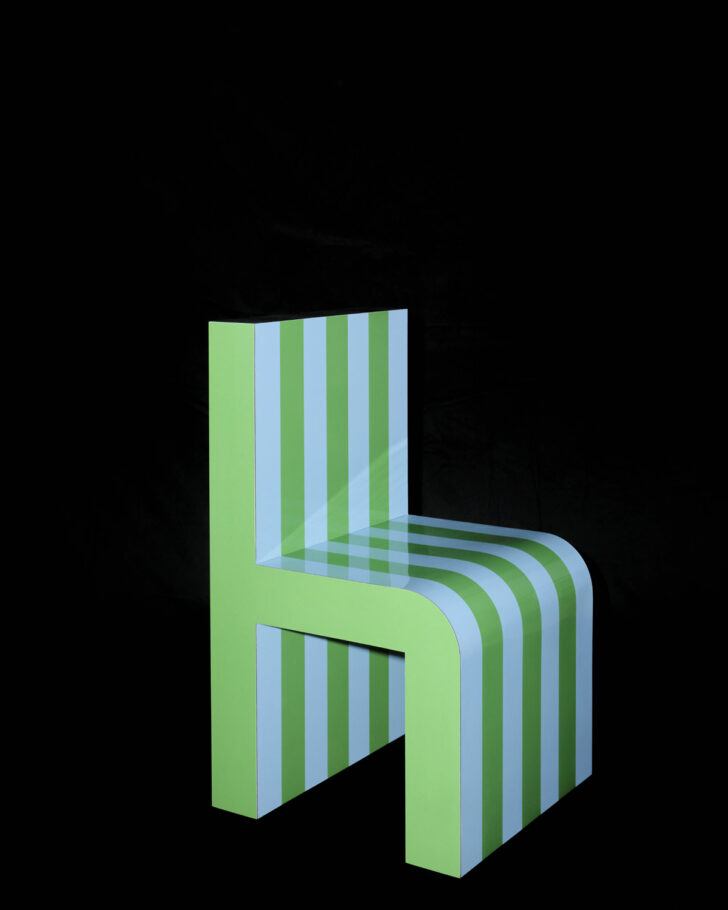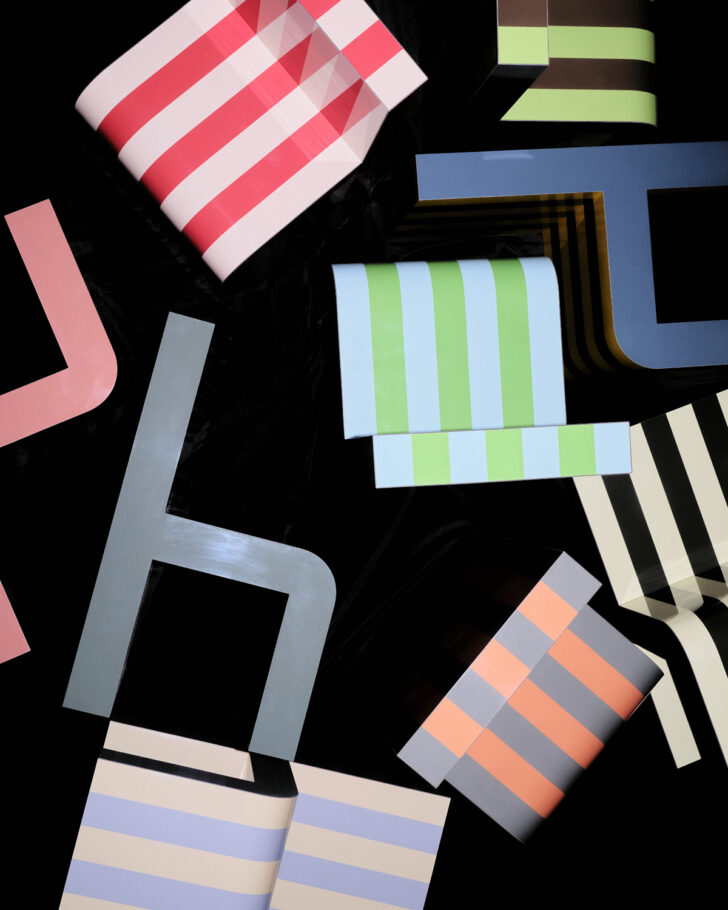 The Pemo, from Milan-based fashion designer Arthur Arbesser is a little chair with a big personality, combining a bold graphic quality – the playful, optical appeal of stripes – with a sense of movement. At Milan's Oxilia Gallery last month, Arbesser displayed nine new color variations of these child-sized seats (that can apparently hold the weight of an adult), which he'd previously debuted last year in his first furniture collection at Salone del Mobile.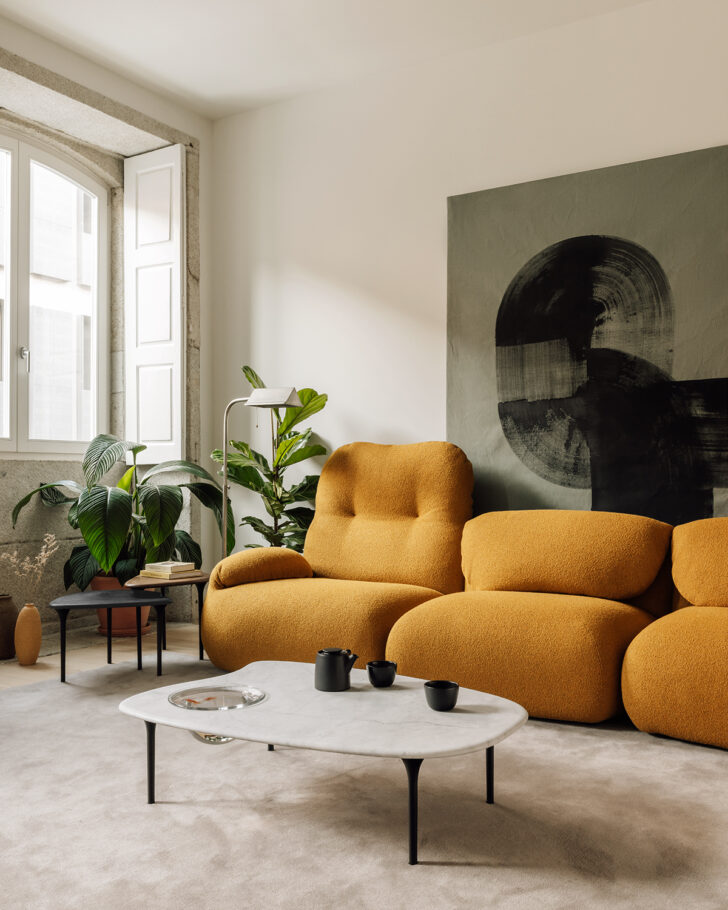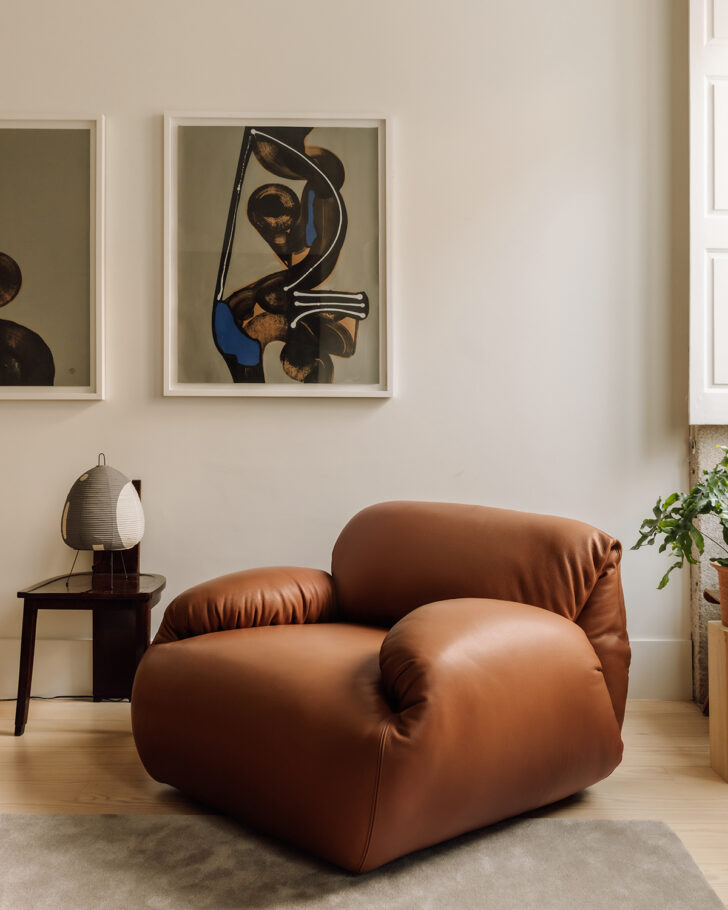 We can imagine sinking into this squishy-looking modular sofa and never wanting to get back up again. Designed by Singapore-born, Portugal-based Gabriel Tan for his first collaboration with Herman Miller, the Luva sofa group is based on both the shapes of boxing gloves and the rolled forms of Japanese Shikibuton futons. (It's also giving major Maralunga vibes.) The modules can open and close like a fist to create a taller or shorter back, and be attached together in multiple configurations along with an ottoman. Tan has also created the Cyclade Tables for the furniture giant, as a set of three pieces that can be arranged together like islands and are available with an optional glass set into their amorphous tops.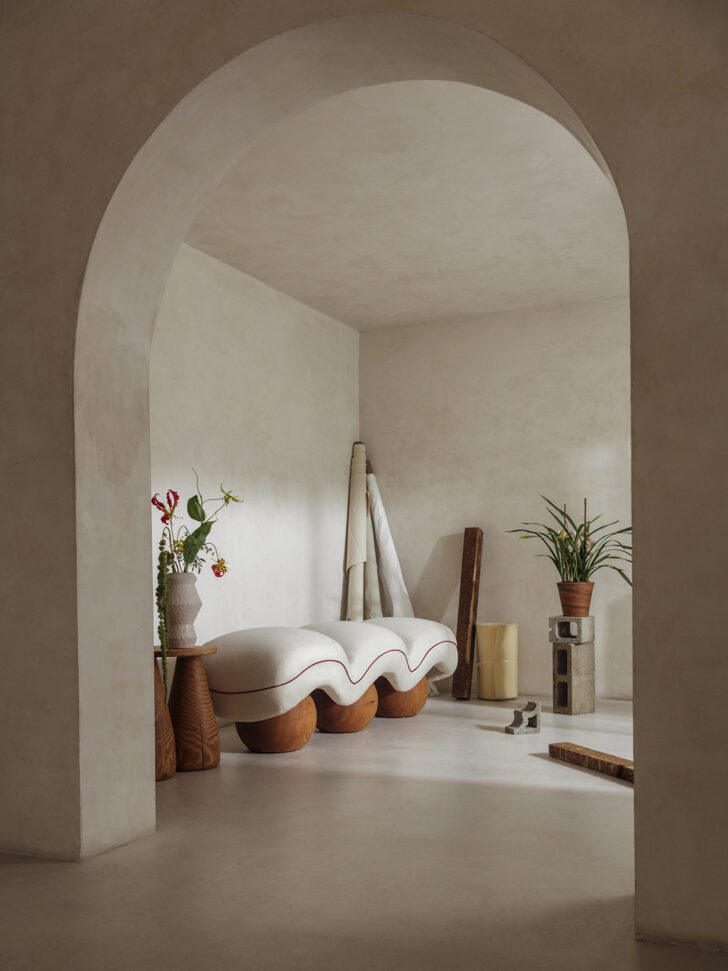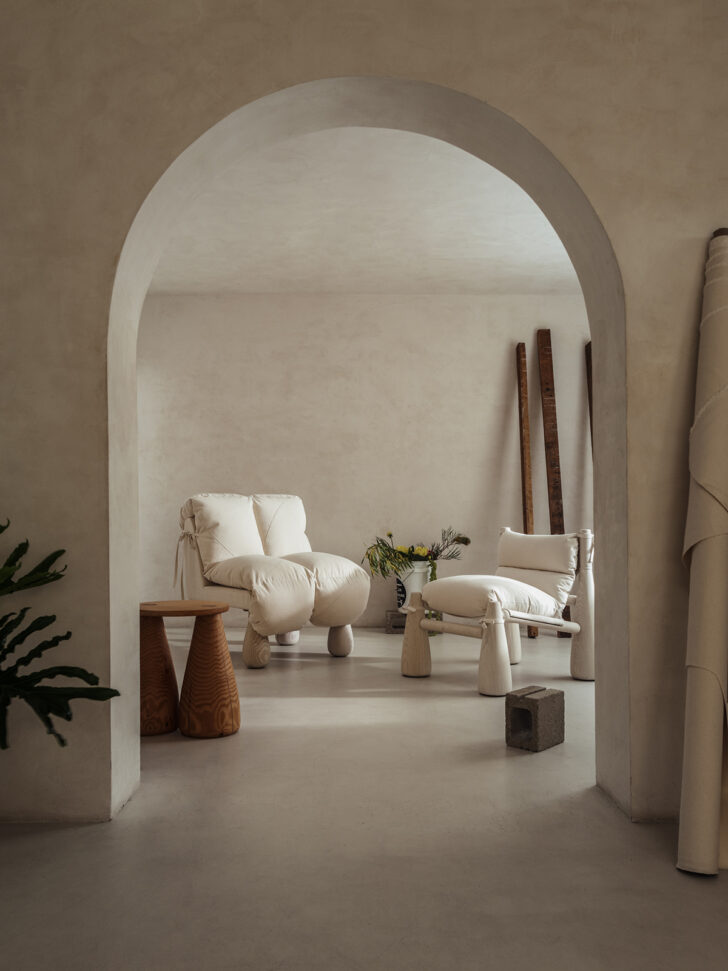 The pieces in Collection Two, from Los Angeles-based designer Sam Klemick conjure a liminal state between sleep and wakefulness — like you're perfectly comfortable under a fluffy duvet, trying to hold on to a good dream. Oversized and overstuffed, the shapes are partly inspired by the surreal quality of topiary gardens. Reacting to her experience working in the world of fashion, Sam Klemick is driven by an ethic of reuse and repurposing when it comes to her furniture designs. The Wavy Bench, Cutie Side Table and Stool, Nap Chair, and Bell Chair are made of salvaged Douglas fir and deadstock canvas. The bench's large spherical feet, for example, come from found building beams, turned and rounded on a lathe. Each piece is also made by hand and made to order.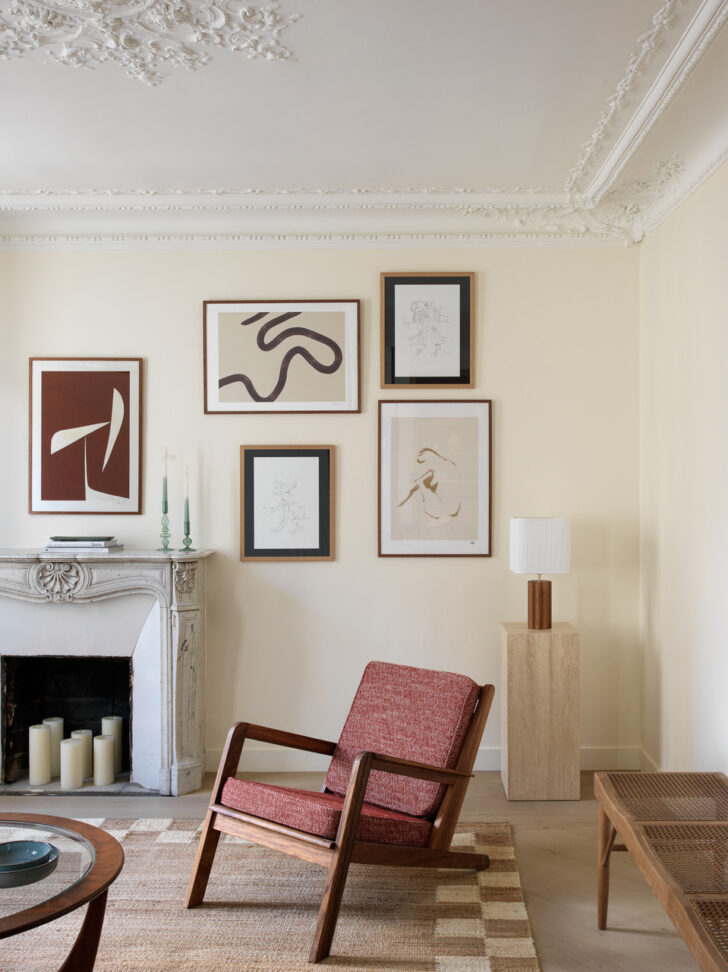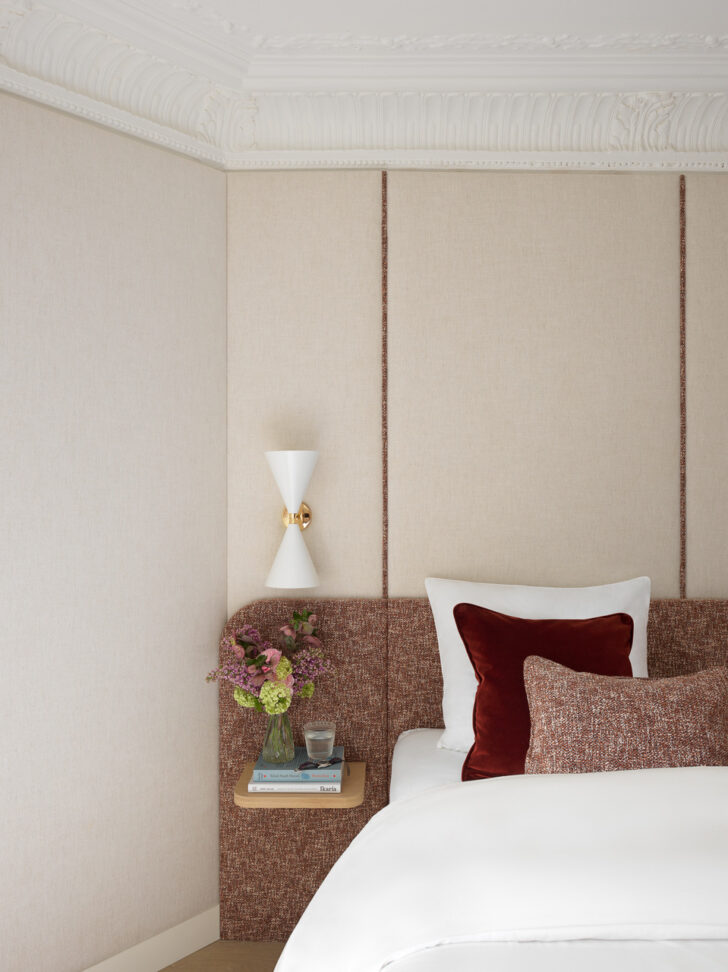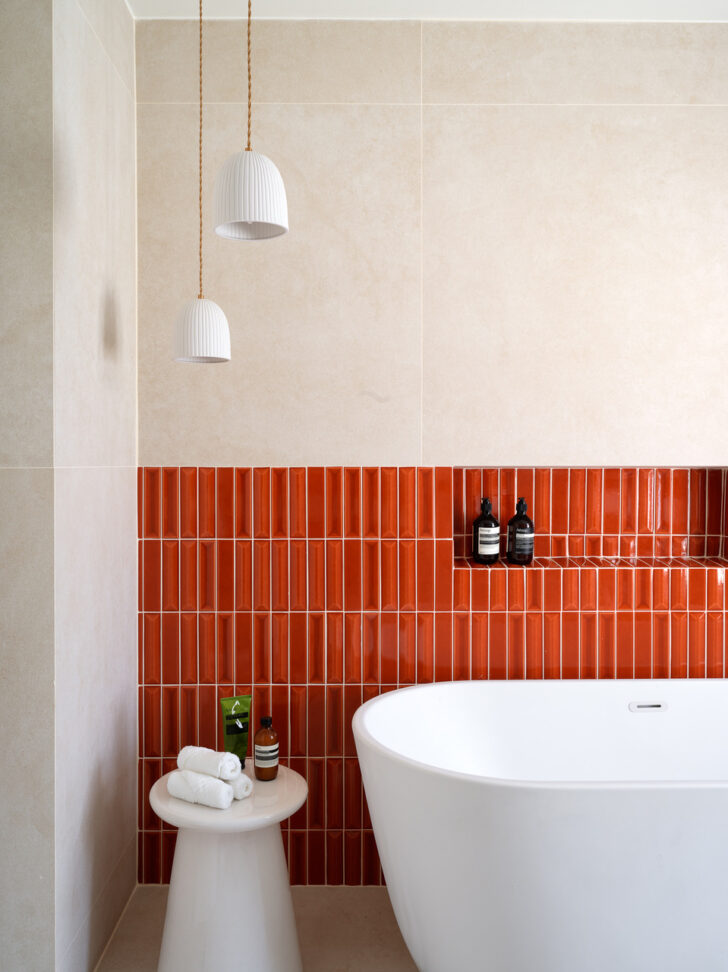 With their renovation of a two-bedroom pied-a-terre in the Eight Arrondissement, Paris-based interiors firm Iconique Studio demonstrate just how expansive a limited color palette can feel. Off-white walls serve as a coherent, neutral base for a recurrent red motif inspired by a Tracey Emin painting; the berry accents — painted archways, window treatments, décor, and upholstered furniture — provide just enough drama. Aiming to preserve the original neo-classical style of the residence while bringing a contemporary feel to it, the designers created an atmosphere that's sophisticated but homey. A custom divider of mirrored, reflective panels delineate space and, while maximizing the square footage, almost seem to expand it. Natural materials like unpolished oak, American Walnut and travertine give the rooms a cozy warmth.