08.16.23
These Three Studios are Redefining Cool Outdoor Furniture for a New Generation
There's a series of Slim Aarons photographs I'm thinking about. You know the ones: poolside glam, Mad Men energy at full blast, coiffed blondes, men in sports jackets, and some very à propos white wire furniture accented with lemony upholstery, befitting of its Palm Springs setting. The photos capture an idyll of one of mid-century California's primary selling points: the indoor-outdoor fantasy made possible by all that sunshine. 
When I think of outdoor furniture, I tend to picture this kind of setting: pastel metal motel chairs on a well-manicured lawn, or Gae Aulenti's curvilinear Locus Solus collection, seared into my mind's eye thanks to a starring role in the spicy 1969 film, La Piscine. Either that, or Victorian-era English gardens with their armor-like tables and benches a-flutter in frozen iron floral motifs. Nothing in between. But, of course, the history of outdoor furniture dates way, way back — like, antiquity back. This summer, I traveled to Italy for the first time, which brought me to the arena floor of the Colosseum. There, our guide pointed to a section of clumsily restored white marble slab seating; the stone would have kept cool the be-robed bums of ancient audience members. In the ruins of Pompeii, archeological evidence suggests inhabitants lived with outdoor furniture. Wealthy ancient Egyptians may have constructed seating for their gardens and courtyards using reeds from the Nile River. 
Until the middle of last century, most outdoor furniture was serving Period Piece, "with stamped-out metal, bunches of flowers and leaves," as the late designer Richard Schultz wrote in an essay reprinted in his 2019 book, Form Follows Technique: A Design Manifesto. Schultz's metal and mesh 1966 Collection for Knoll (made from a custom woven vinyl-coated polyester yarn primarily used in women's shoe design) was a decidedly streamlined, crisp departure from this florid tradition. Some 60 years later, the collection is still in production. The now-shuttered Standard Hotel in LA once crowned its pool with a pretty litter of Schultz's chaise longues.
Gae Aulenti's Locus Solus pieces crackled in neons and Op-Art cushions, their steel tube forms paying homage to the designer's bentwood creations. Isamu Noguchi took a different tact, chiseling benches from granite and Roman travertine, their blunt materiality blending into the landscape rather than popping against it. Earlier still, Walter Lamb opted for salvaged bronze and copper tubing wrapped in cotton cord to create his beloved Lamb Collection in 1947. The original pieces featured cord reclaimed from sunken US ships off the coast of Pearl Harbor.
Time passed. Rattan furniture had a real moment (remember 2017, y'all?). The Roly Poly chair popped up in cool gardens everywhere. Hay became ubiquitous. Many of us simply resigned ourselves to IKEA. But lately, we've been clocking a growing number of contemporary designers taking up the torch of inventive outdoor furniture design. It tracks alongside the growing collective awareness that nature is precious and that cultivating our feelings of belonging within — or even as — nature is more important than ever. We caught up with three exciting talents on the scene.
TOP PHOTO: YE RIN MOK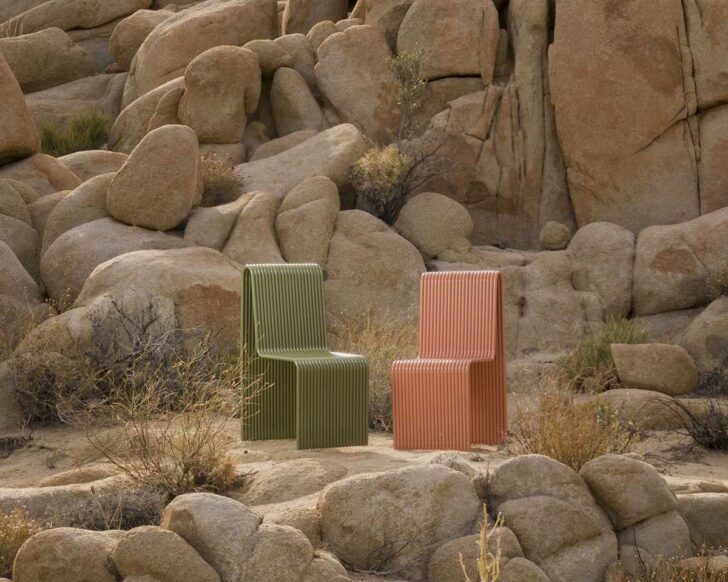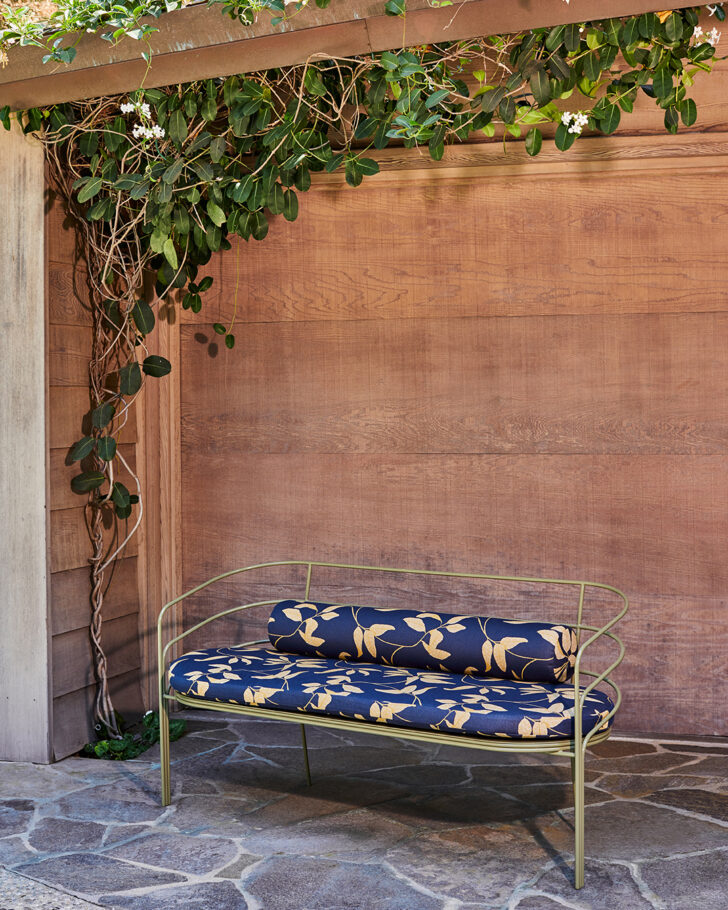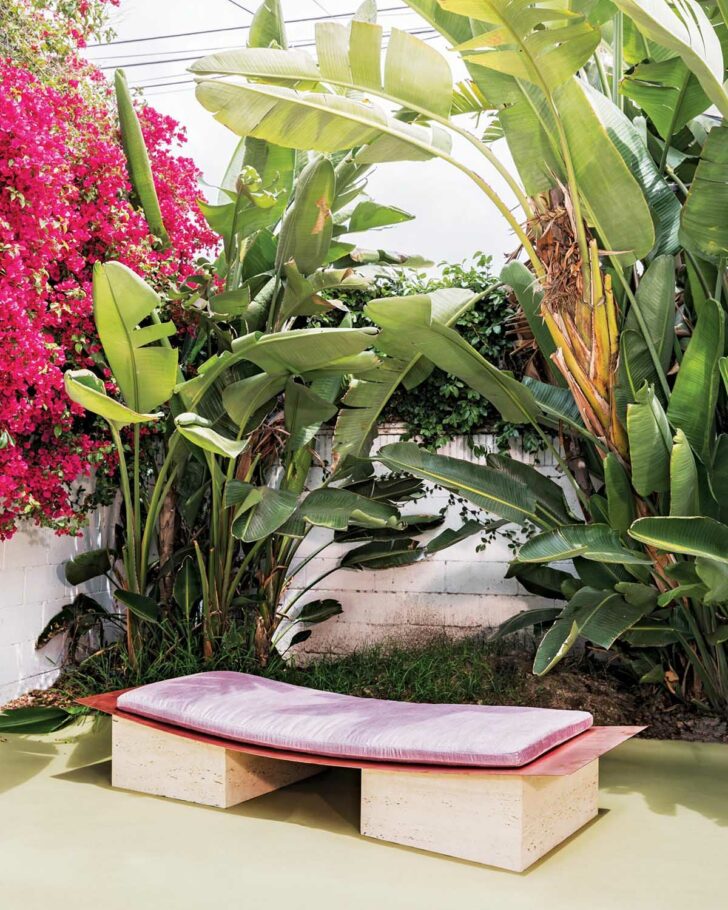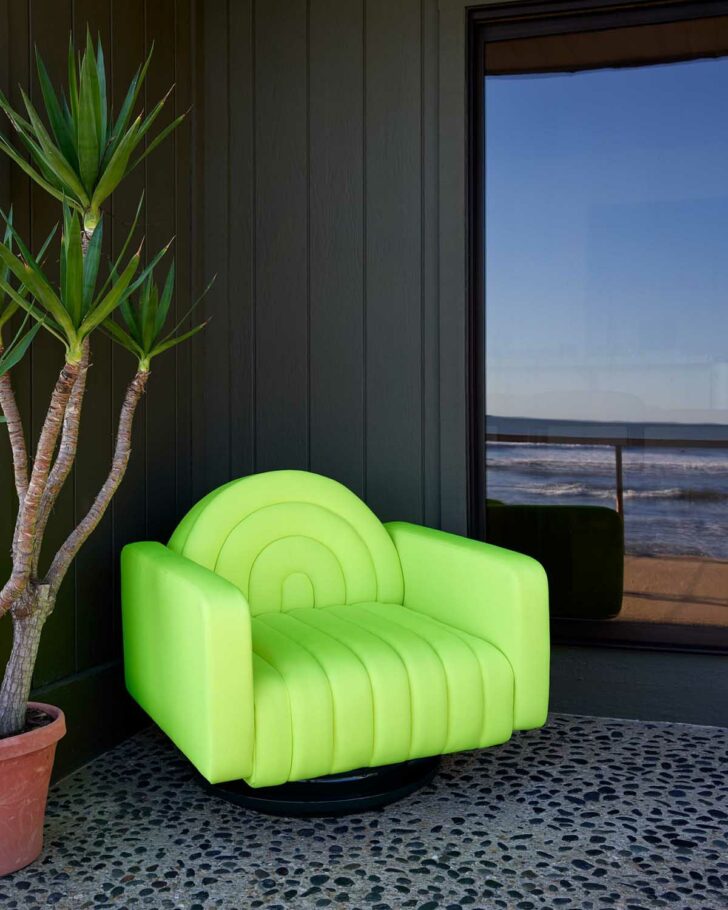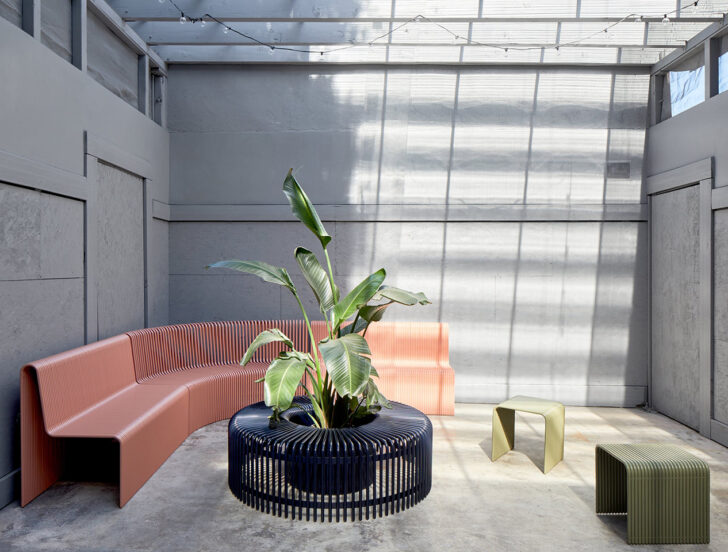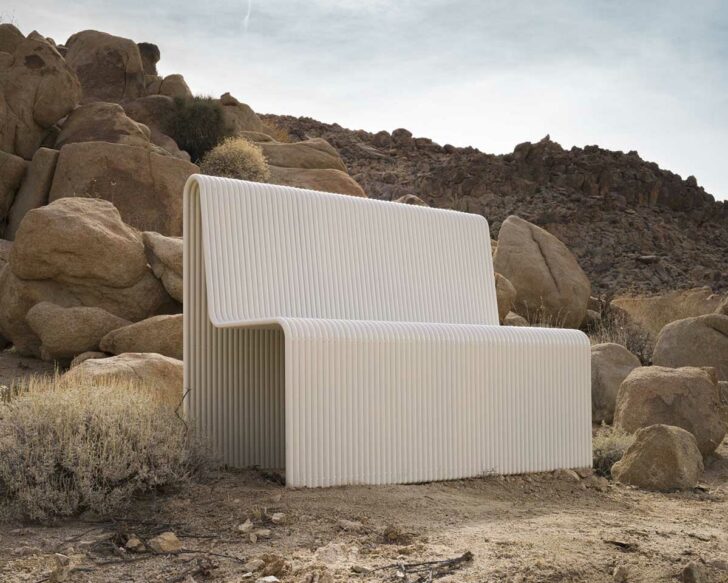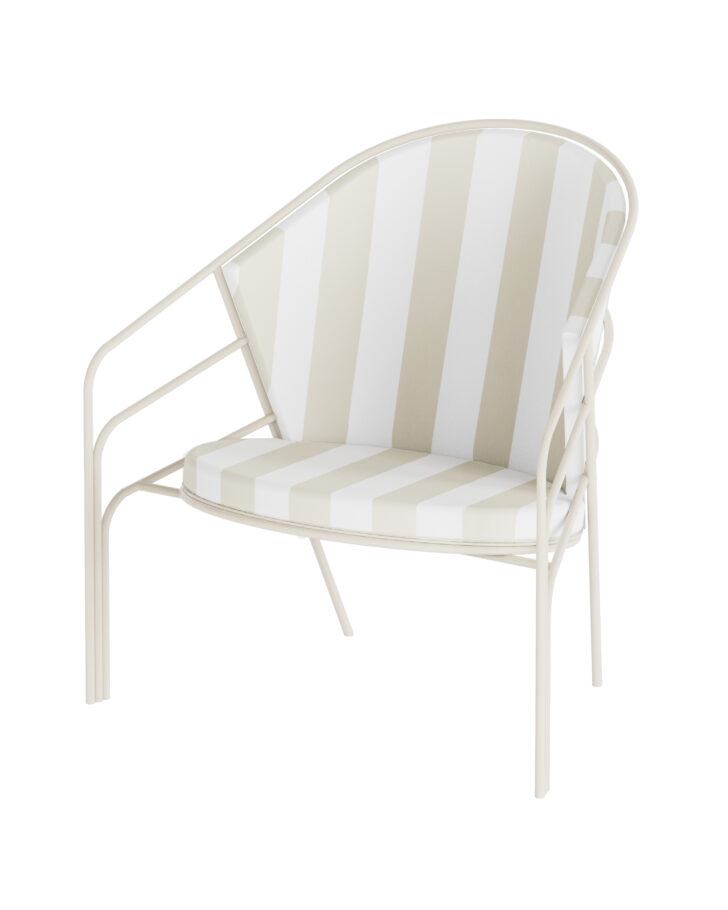 "We both grew up in cold places — Michigan and Colorado — and fell in love with the indoor/outdoor lifestyle of LA," Laun co-founder Molly Purnell tells me. But while hanging out around a pool in Palm Springs, Purnell and Laun co-founder Rachel Bullock couldn't help but acknowledge the "lack and limited breadth" of contemporary outdoor furniture. "I've always admired the beautiful set of Walter Lamb pieces my grandfather had at his house in Pasadena… We wished there were more expressive pieces [like that], that are just as considered as indoor pieces." And so the two friends, who first met in a woodshop class in grad school while getting their Masters of Architecture, got to work.
In choosing their material focus, the pair landed on metal because there was a local community welding shop holding classes. Eventually, they felt confident enough to start the prototyping process. Laun officially launched at Sight Unseen Offsite in 2018 with the DeMille Lounge — a nod to Hollywood Regency and Streamline Moderne — and the Confetti Table, a classic midcentury form made of polished terrazzo.
Since then, LA's built and natural environments have provided plenty of inspiration: "We've created work inspired by the Art Deco Streamline Moderne buildings, the waves of the Pacific, a beach in Ventura County," says Purnell. "We're also both book nerds and literary references often play into our work… We take inspiration from such a wide variety of sources and we are constantly experimenting, pushing the boundaries of form and material."
Laun's Dawn collection — which features space-age bucket chairs, a fluted planter, and a series of tables and benches skirted with swishy, sometimes-beaded cord — brings to life the vivid symbolism in Octavia Butler's science fiction novel of the same name. Their newest collection, Mondos, was inspired by the Ventura surfing haven of Mondos Beach. Born out of a longstanding friendship and creative partnership with the LA-based design architect Chet Callahan of Chet Architecture, the pieces are unapologetically sunny and bright-eyed. An earlier design, the Chord Daybed, features a raw, unlacquered piece of copper sheet slung languidly atop a heavy travertine base. 
The pair does all of the prototyping themselves, then links up with a rich network of talented LA-based partners and manufacturers, like Imerio Palumbo, who fabricates the studio's growing Ribbon Collection of seats. It's this collaborative spirit that allows Laun to play with new materials like jasper quartz, neoprene, and silicone: "We are constantly experimenting, pushing the boundaries of form and material."
Shop our collection of Laun pieces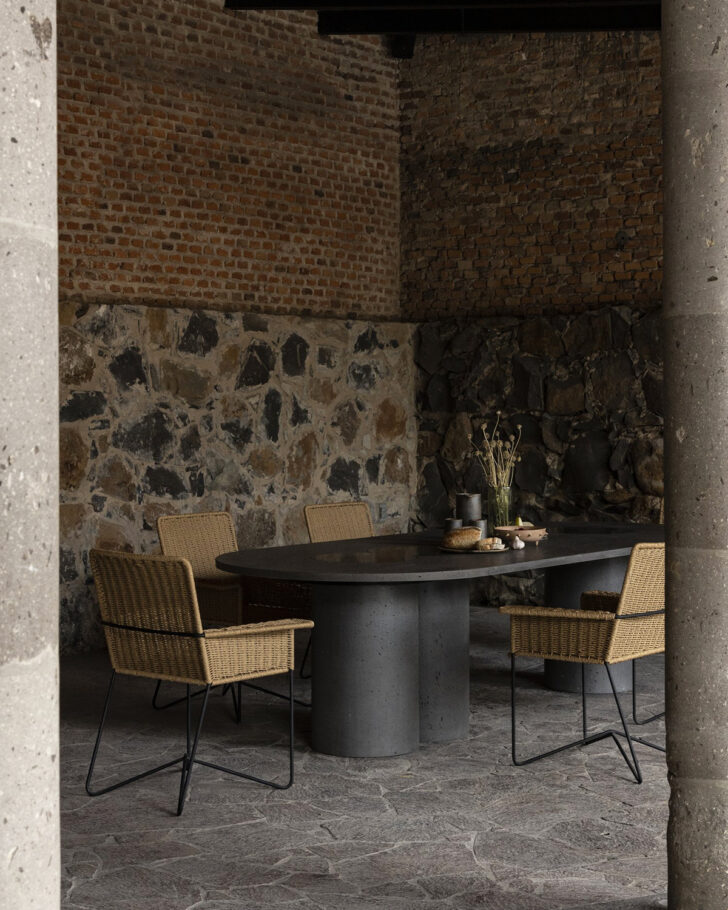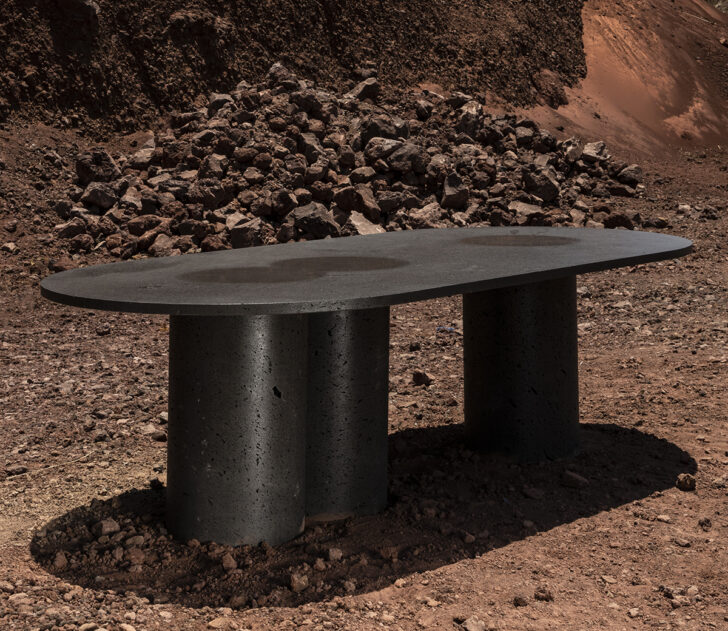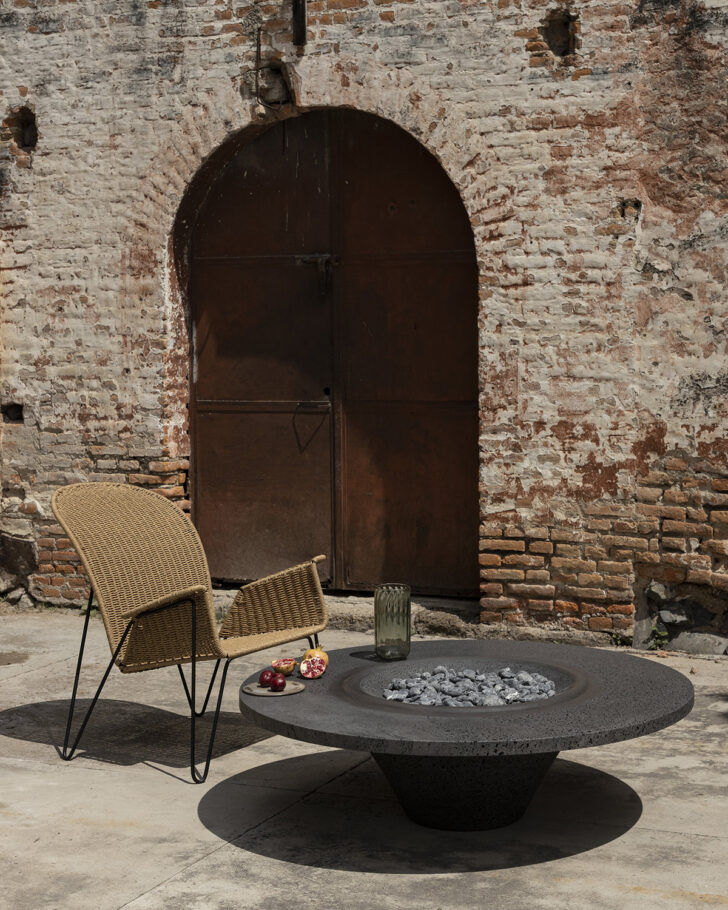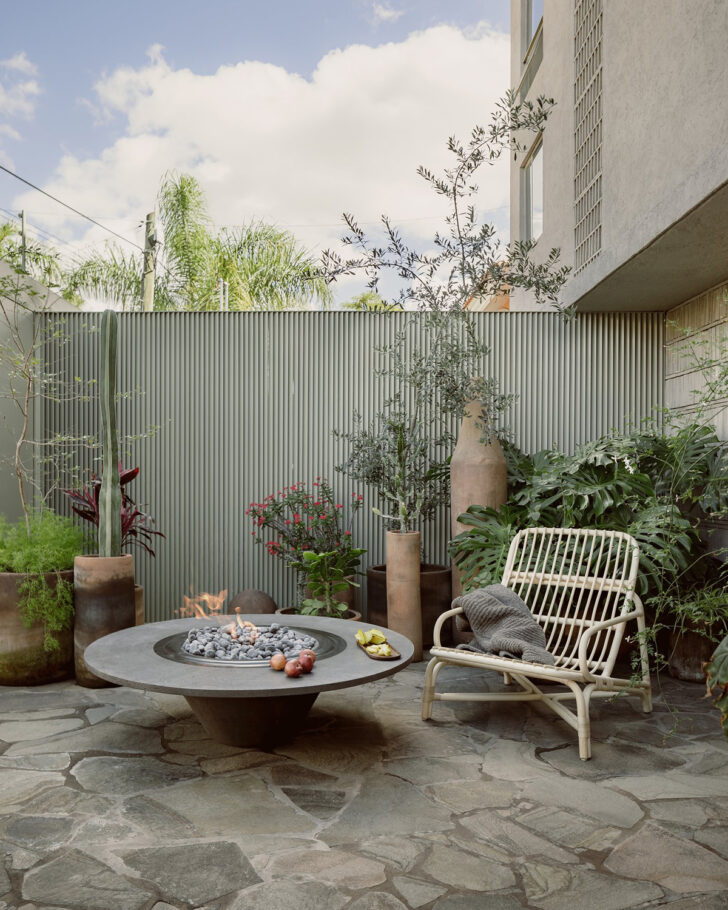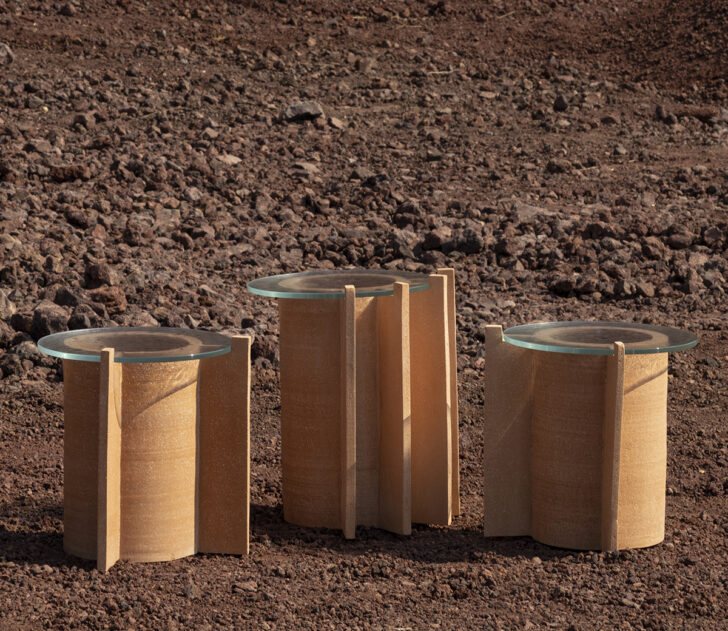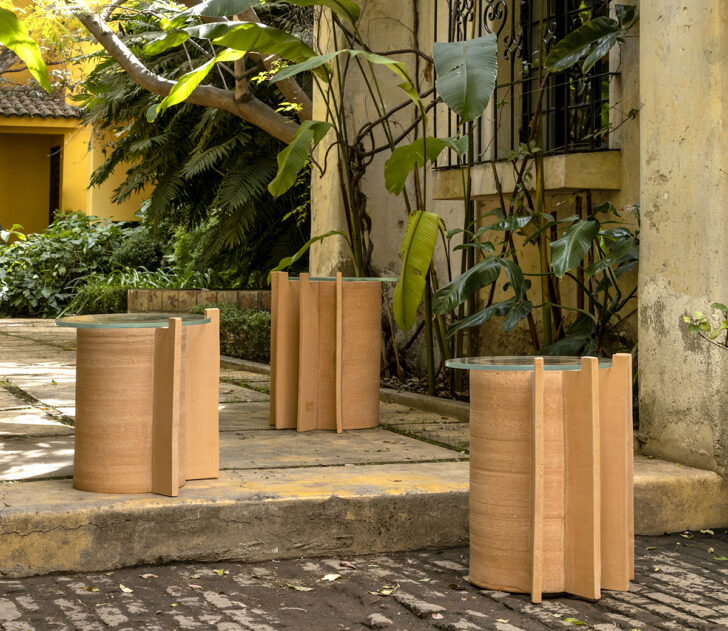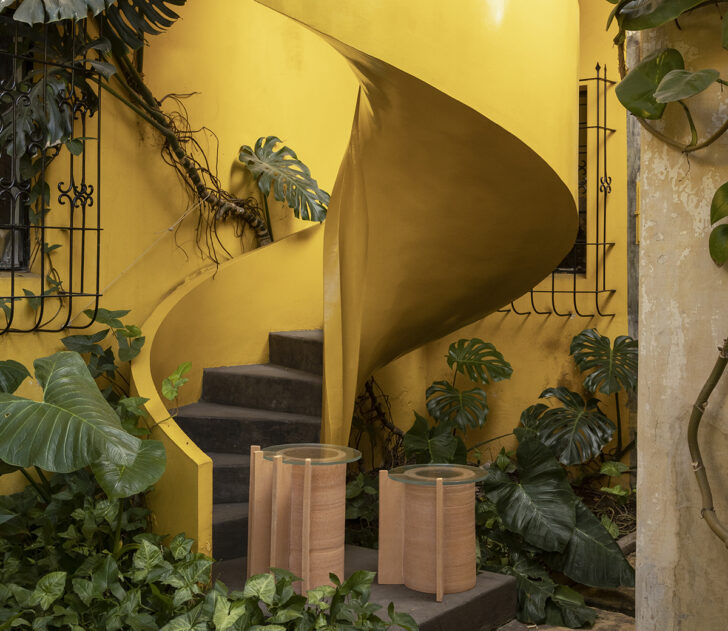 For Caterina Moretti of Guadalajara-based Peca Estudio, nature has always been a worthy muse. "Within nature, there are so many perfectly formed features and inspiring surprises that can show us how to create functional furniture that is also beautiful," she says. Organic materials like Oaxacan black clay, volcanic stone, and travertine — as well as a host of woods ranging from beech and oak to Tzalam and Rosa Morada — pepper the studio's growing product catalog. 
Asked why she's drawn to natural materials, Moretti speaks to their inherent unpredictability: "I'm interested in how these materials react to the processes applied to them — like how wood burning brings out patterns of age-old rings." It also has to do with longevity and strength. "The materials I use are resistant and stand the test of time," she tells me. She hopes to design "long-lasting works made from quality materials that evolve into their environments."
For Moretti, who often creates pieces made specifically for outdoor use — like the tables, firepits, and totems all made from a matte volcanic stone, or her Páramo tiles made from black clay — the draw to the outdoors was second nature. "Nature informs how we design, and from these lessons, we create furniture that can exist organically in natural surroundings," she shares.
Furniture, and the objects we live with, affect how we engage with the world, and Moretti sees her work as having social implications, too: "I am interested in human interactions and how furniture invites it… I'm drawn to outdoor furniture because we often go outside to reflect alone or spend time with loved ones." Firepits, for example, invite us to gather communally late into the night. 
Working closely with local artisans, Peca hopes to not only preserve traditional craft techniques but to help ensure they remain relevant. "The gratifying challenge for artisans," she tells me, comes from this exchange, and then reveling in the innovative outcomes. "This process motivates artisans to continue honing their skills within their families and communities, keeping the craft alive yet in motion."
Shop our collection of Peca pieces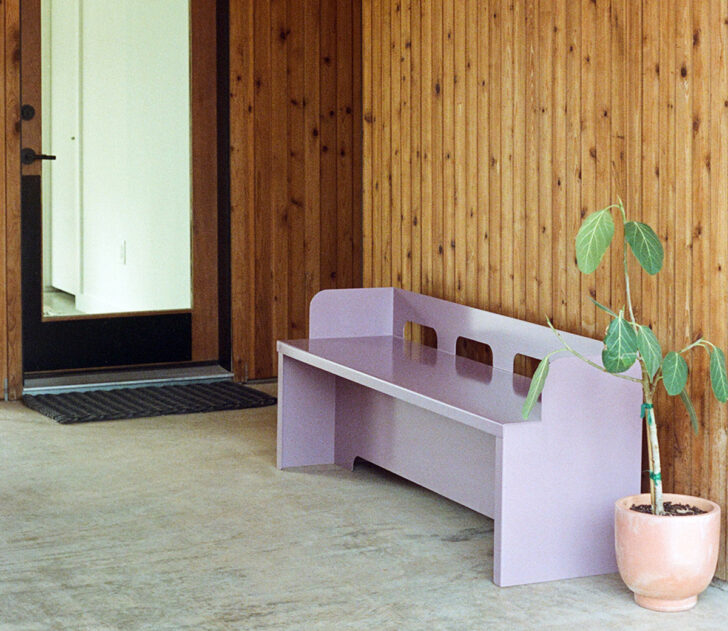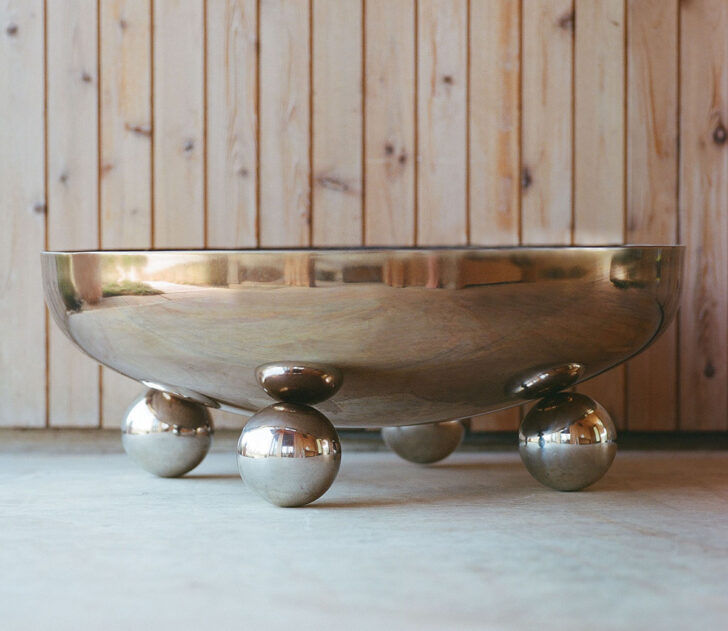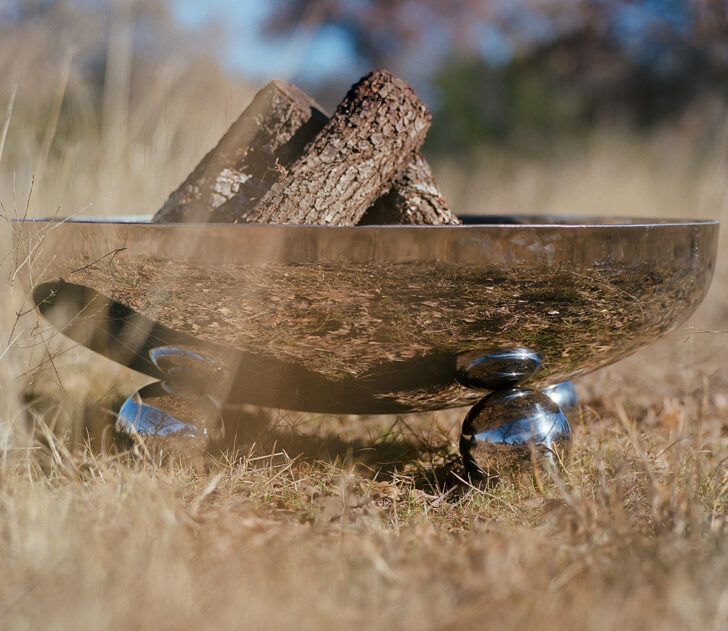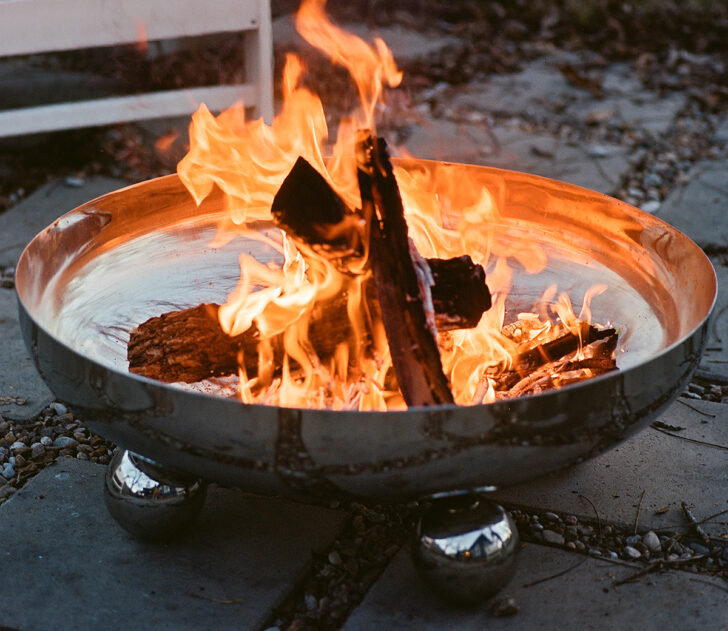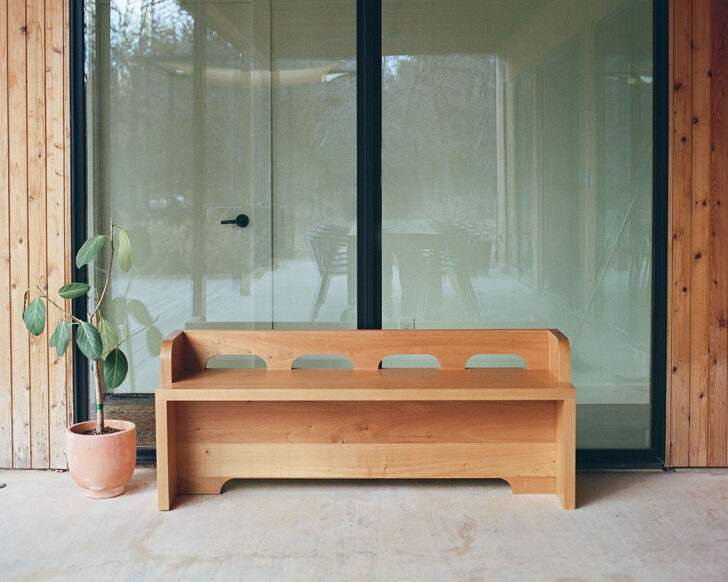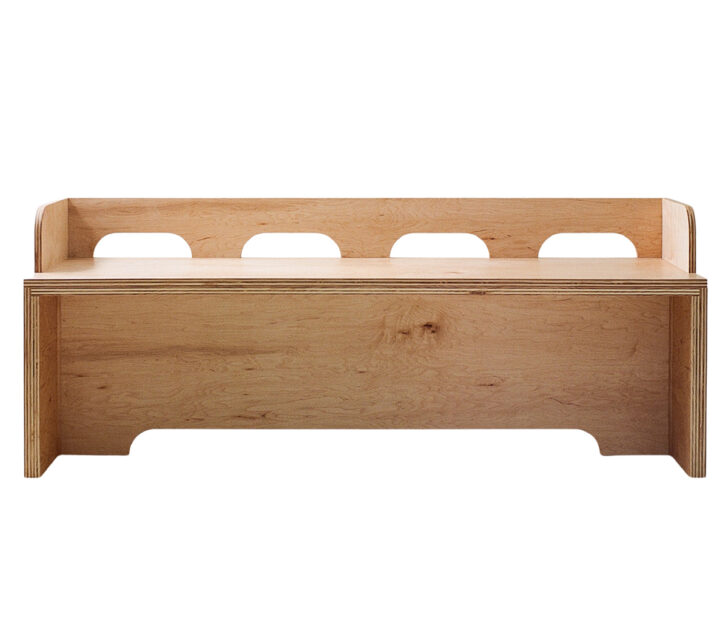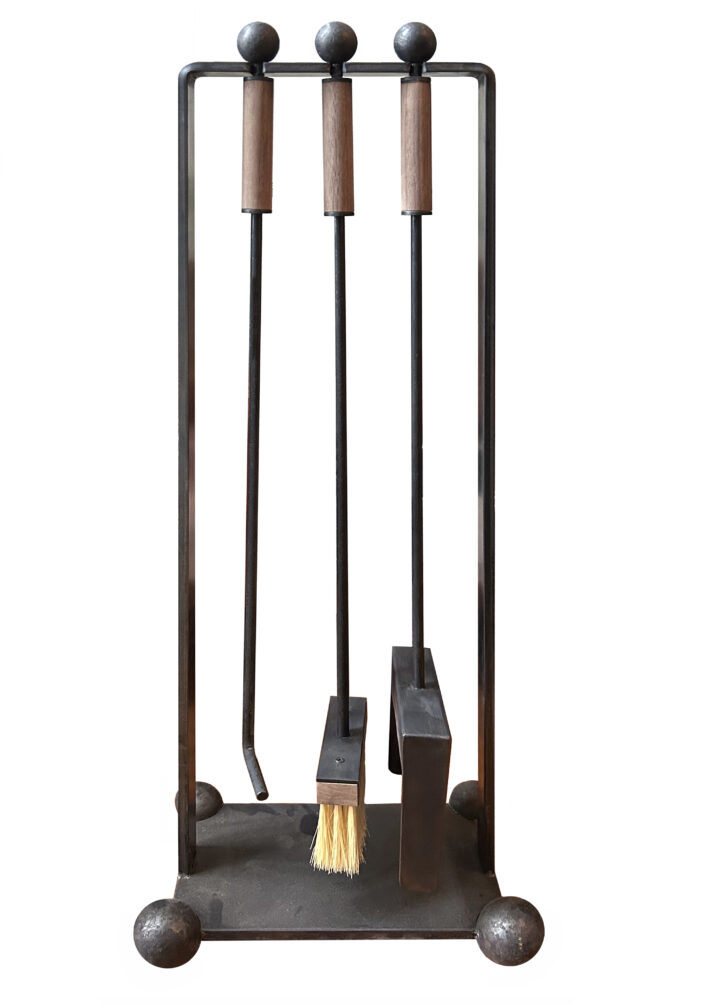 "If you do not have your outside life set up in a beautiful inviting way, you will not go outside." For two women from Texas Hill Country, that scenario would be a real shame. Ann Edgerton and Megan Carney founded Muhly long after first meeting at summer  camp, while collaborating on a few wooden pieces of furniture for Edgerton's new home in a small Texas town called Fredericksburg. "It was such an easy and fun process between us that midway through, we decided to round out the collection, photograph them, and put a name behind what we were doing," they tell me.
With a primary focus on heirloom materials — African Mahogany, maple hardwood, and maple plywood, for example — and shapes, Muhly hopes to breathe new life to their collective memories and affinities. Most recently, Edgerton and Carney have been working with metals, incorporating stainless steel, powder-coated steel, galvanized steel, and unlacquered brass into their designs.
Beyond being a great example of #tinyballs still holding sway, their Flecto Firepit is a gleaming orb of stainless steel, more akin to a reflecting pool. The duo thought about the way the shiny steel would interact with the landscape around it and the fire contained within. The final result "ended up being much more powerful and interactive in person." This type of captivating design experience is exactly what they're going for: "Built environments outside are most successful when… they just draw us to certain experiences. All of the sudden, we are sitting on our back porch every day, or having friends over for a fire in the evening." Through these pieces, they hope to "achieve an enhanced lived experience outside."
For the moment, Muhly makes a wider range in indoor furniture — we love their Bijou Mini Table a whole lot — but their approach to outdoor design was a natural outgrowth. "We wanted something that was equally as interesting and balanced as our indoor pieces," Edgerton and Carney share. "We just had to think about the material and the construction of them a bit differently."