08.11.23
The New Gallery Making It Easier to Acquire South African Design in the States
New York City is close to 8,000 miles from Cape Town, where Fiona Mackay grew up. Now based in Brooklyn as an art adviser and entrepreneur, she wondered why more of the great design she saw in South Africa on her trips home wasn't available in the US; it turns out, for independent designers, shipping an object those 8,000 miles is time-consuming, complicated — and might easily double its price. "I wanted to create a platform that would not only introduce Americans to the nuanced beauty and unique POV of South African design, but also create an opportunity for South African designers to sell their work in the United States," Mackay says. By launching Kombi, a new design gallery in New York, Mackay is bringing contemporary collectible Southern African design to the States with a co-ordinated solution: to consolidate orders and shipping through one platform.
On that platform is a wealth of design ingenuity: Xandre Kriel's samosa-inspired steel coffee tables, Sandile B. Cele's Zulu Goth teapots, Gabrielle Kruger's experimental vases built from globs of acrylic paint, and Cameron Platter's sculptures reinterpreting the cheap plastic garden chair. "There's no one thing that defines South African design and so the same could be said of Kombi," Mackay says. "It's South Africa's capacity for layering, for texture, for complexity, for incongruity, for irony, and for humor, that inspires Kombi's curation." Mackay began by commissioning designers she knew personally to create pieces unique to Kombi, then reached out to creative consultants in the country to introduce her to artists beyond her own network. "I knew I wanted the selection of designers to be diverse — in ethnicity, in age, in experience, even. New perspectives are so important." 
One of Mackay's curatorial guidelines is for the works to reference South Africa in a unique way. She offers TheUrbanative's Ziyanda mirror as an example inspired by the patterns of Ndebele artwork, or Sandile B. Cele's contemporary ceramic sculptures inspired by traditional Zulu drinking vessels. "Whereas Xandre Kriel's work stems from his upbringing near an industrial canning town in the mountainous Boland region, where he learned to break apart and fix cars with his grandfather — an influence that is less obviously South African but, in fact, no less, when you know the country and its people," she says. 
Kombi launched online and with a showcase in a converted historical barn in Upstate New York open through the summer months by appointment. In the Fall, Kombi will exhibit a new body of work by Cele in New York City including ceramic vessels referencing iziqhaza, patterned Zulu earlobe discs. The roster of creators Kombi brings over will continue to evolve and grow, adding new designers to the fold. "I'm excited by the diversity of it, the unique perspectives, and the constant discoveries," Mackay says. "I'm also especially excited about the potential — South African design is relatively nascent if you compare it to established markets." 
PHOTOS BY ANKE LOOTS / STYLING BY SANRI PIENAAR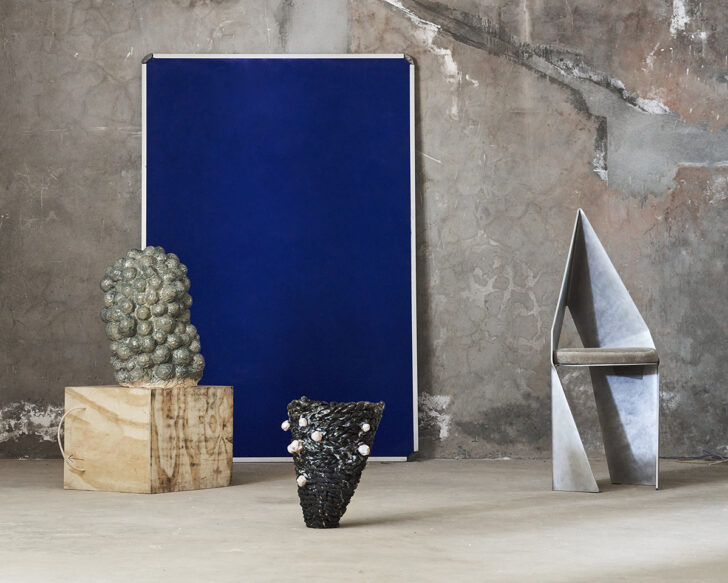 Ceramic sculptures by Jeanne Hoffman / aluminum and mohair velvet chair by Xandre Kriel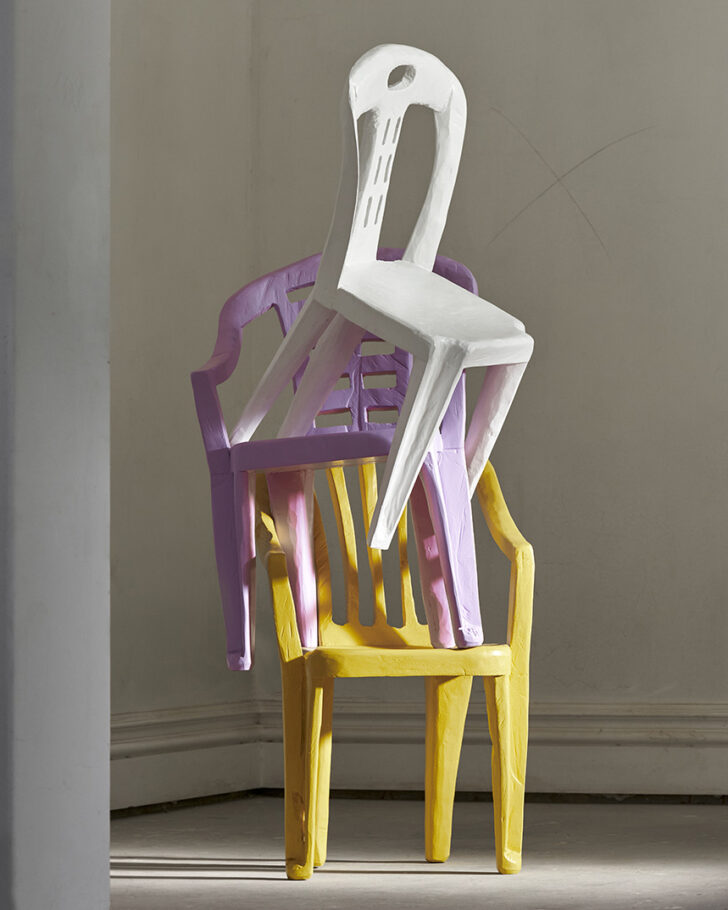 Chair sculptures by Cameron Platter in hand-carved Jacaranda wood and enamel paint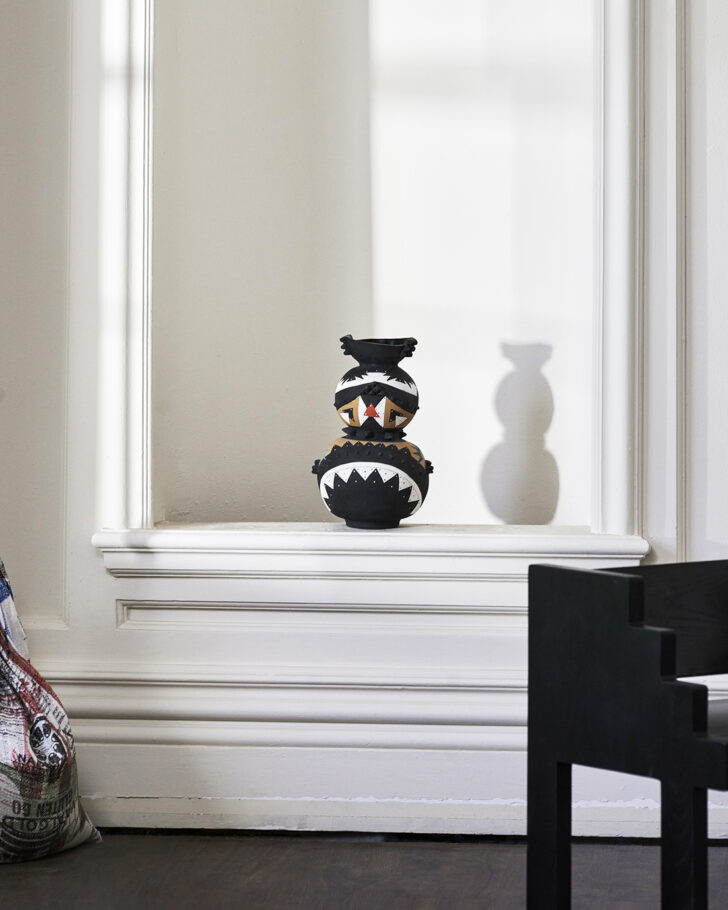 Zulugoth Vase by Sandile B Cele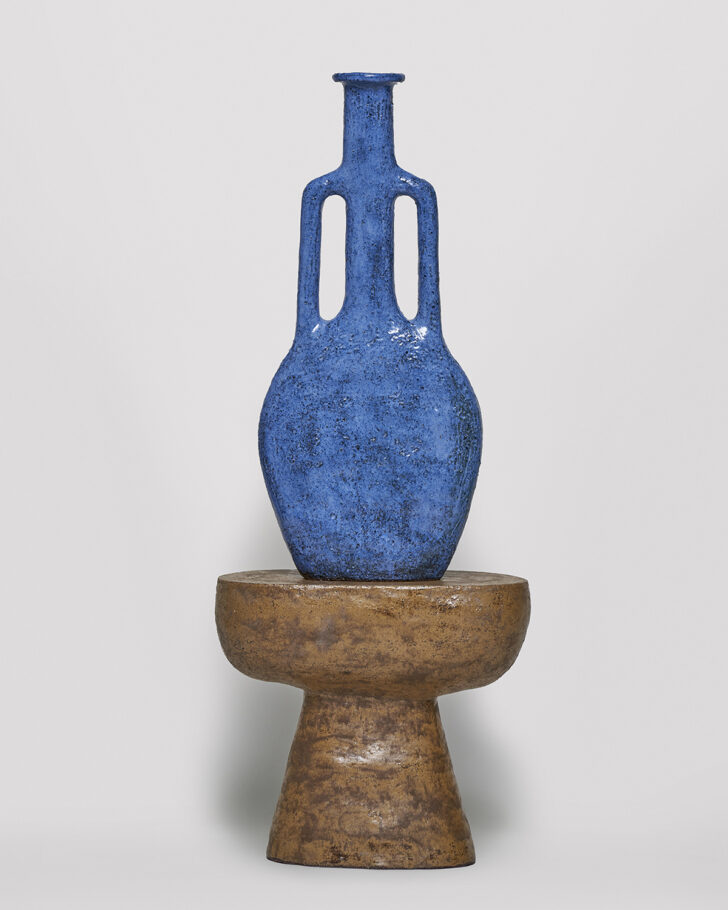 Ceramic vase and plinth by Jade Paton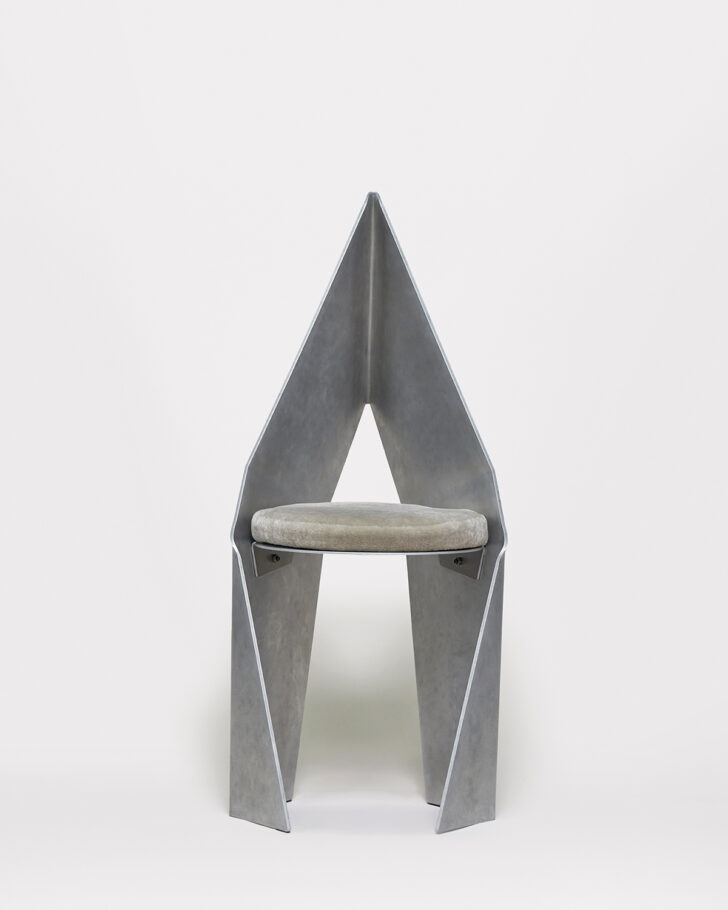 Chapel Chair by Xandre Kriel in brushed aluminum with mohair velvet seat cushion by Xandre Kriel x Bofred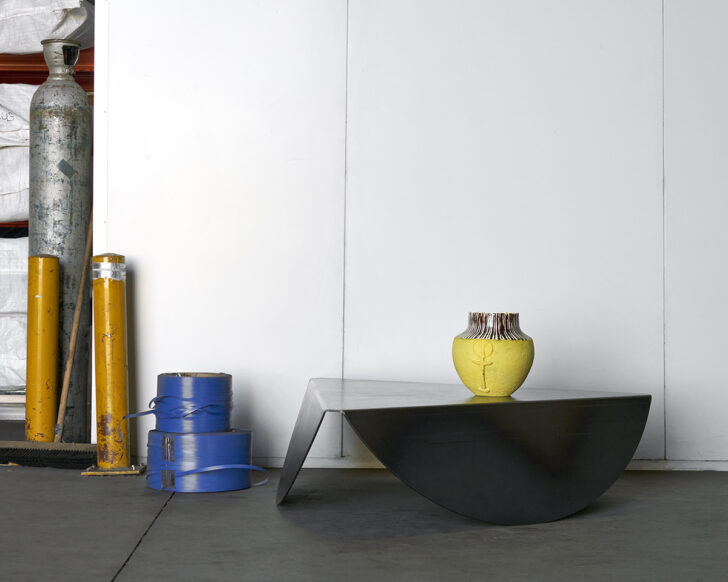 Samosa table by Xandre Kriel / vase by Zizipho Poswa for Imiso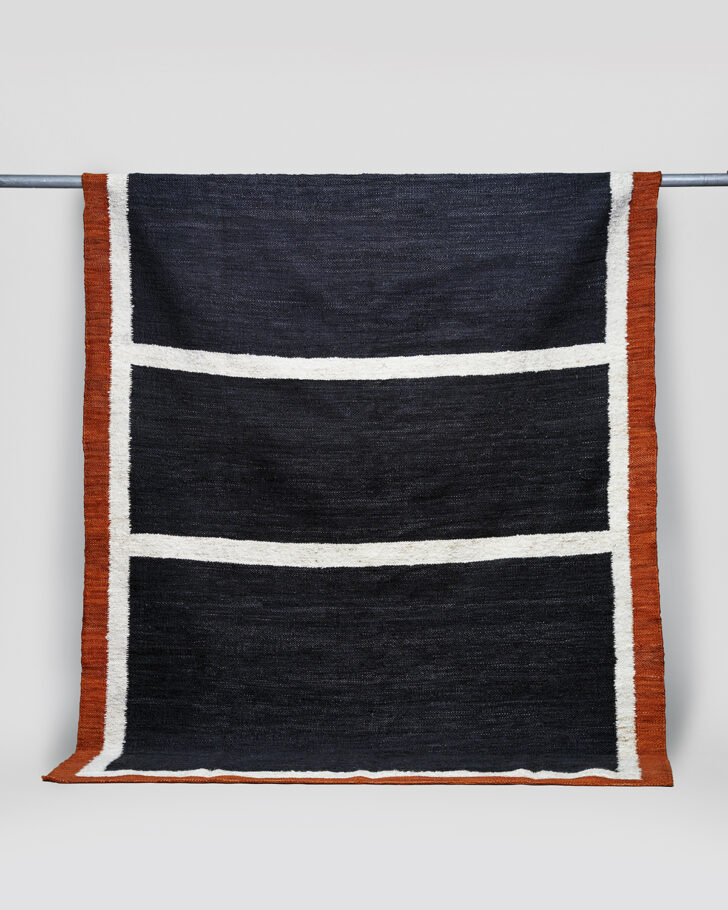 Venster Raam (Window Frame) mohair rug by Frances V.H.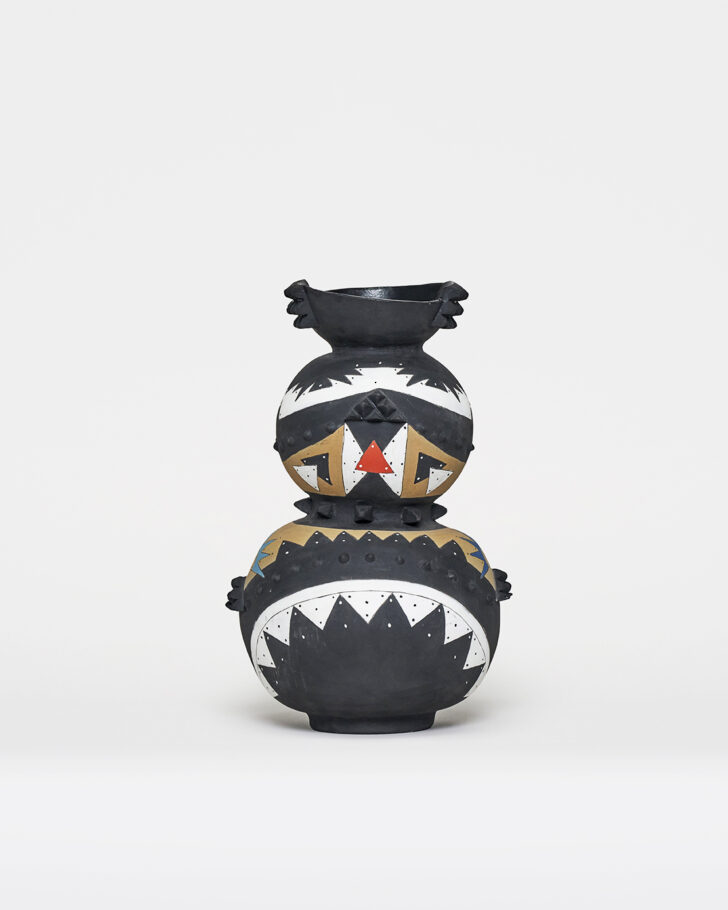 Zulugoth Vase by Sandile B Cele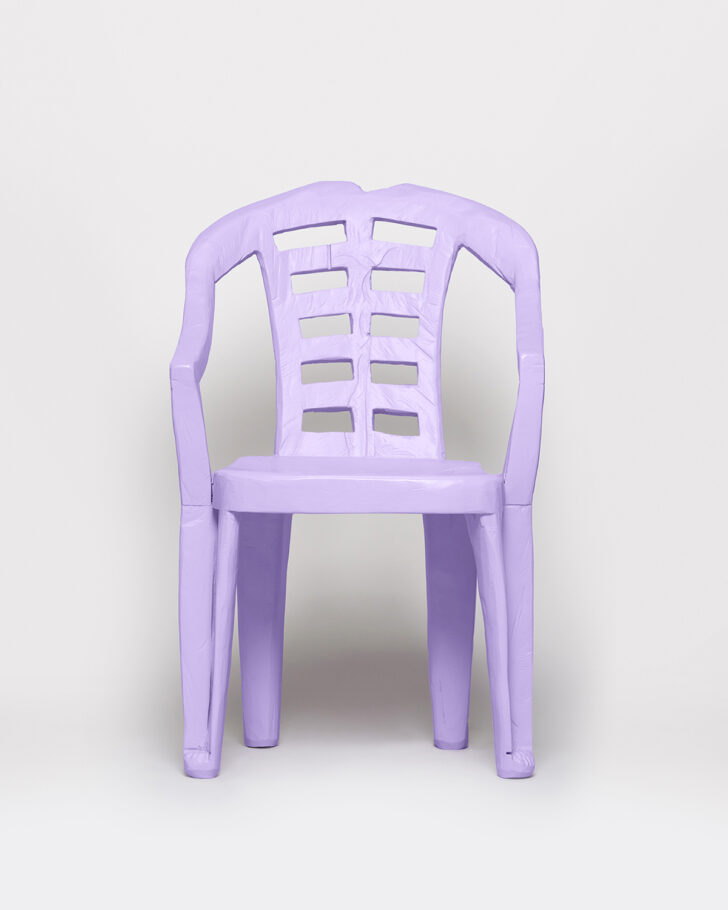 Slow Dance (2022) by Cameron Platter. Carved Jacaranda wood and enamel paint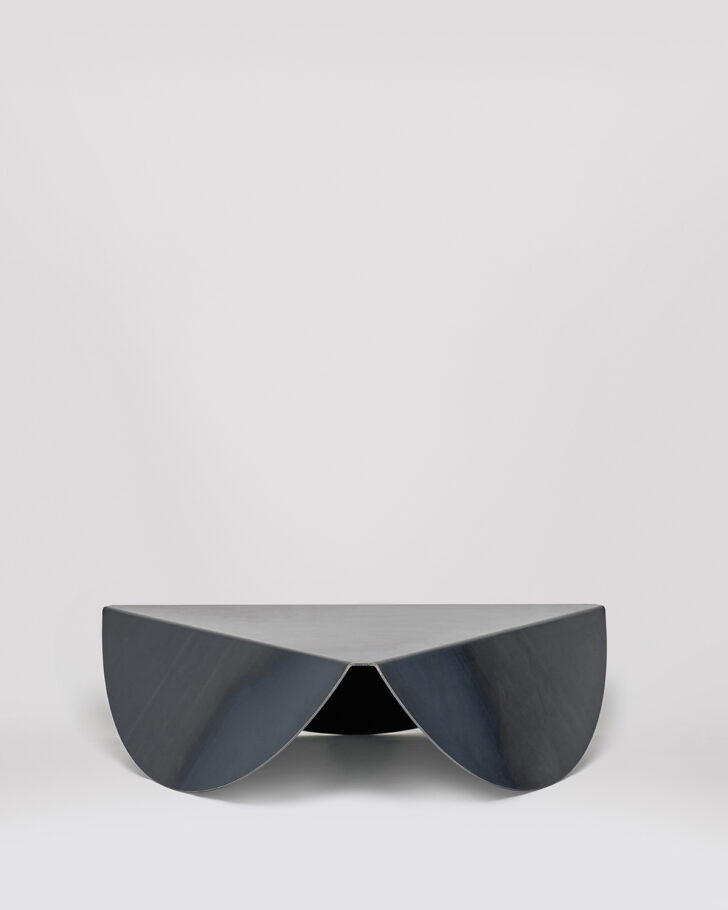 Samosa Table in steel by Xandre Kriel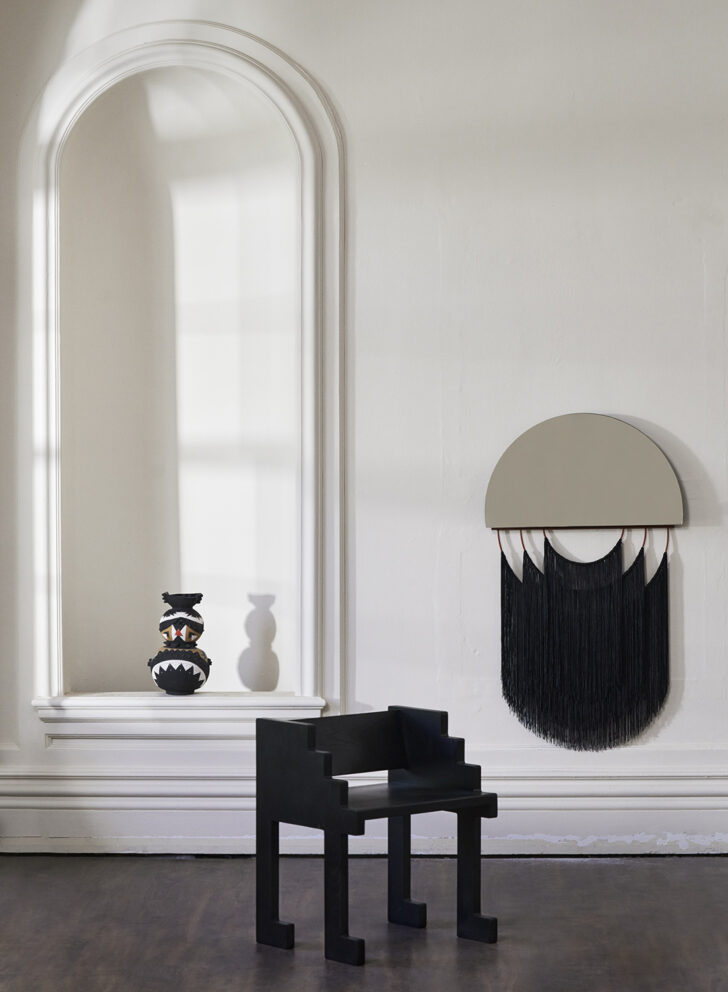 Disco Chair by Dokter and Misses, Wambo Mirror by TheUrbanative, Zulugoth Vase by Sandile B Cele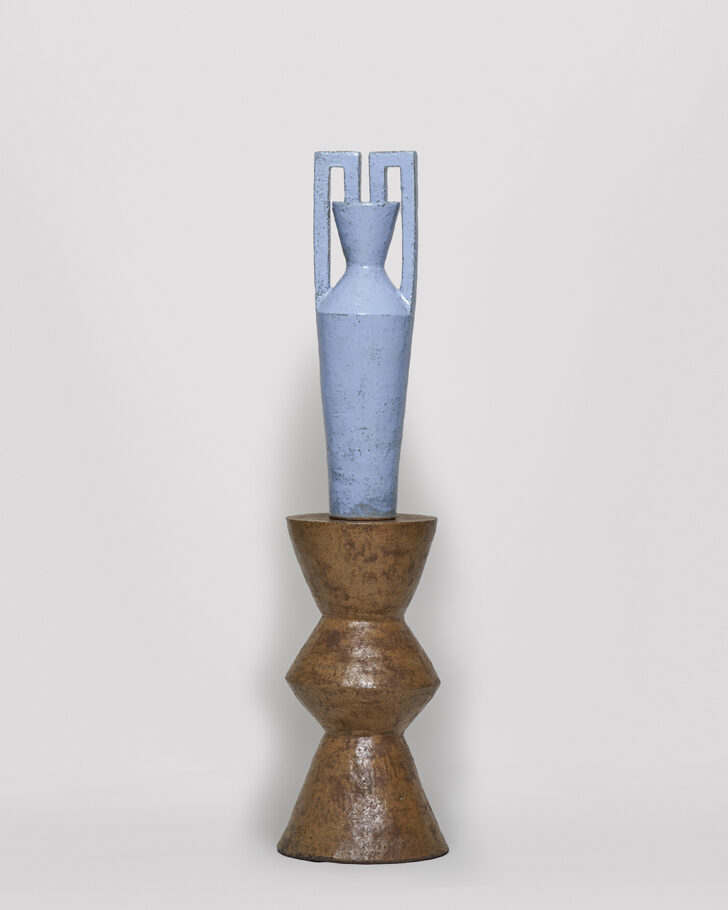 Ceramic vase and plinth by Jade Paton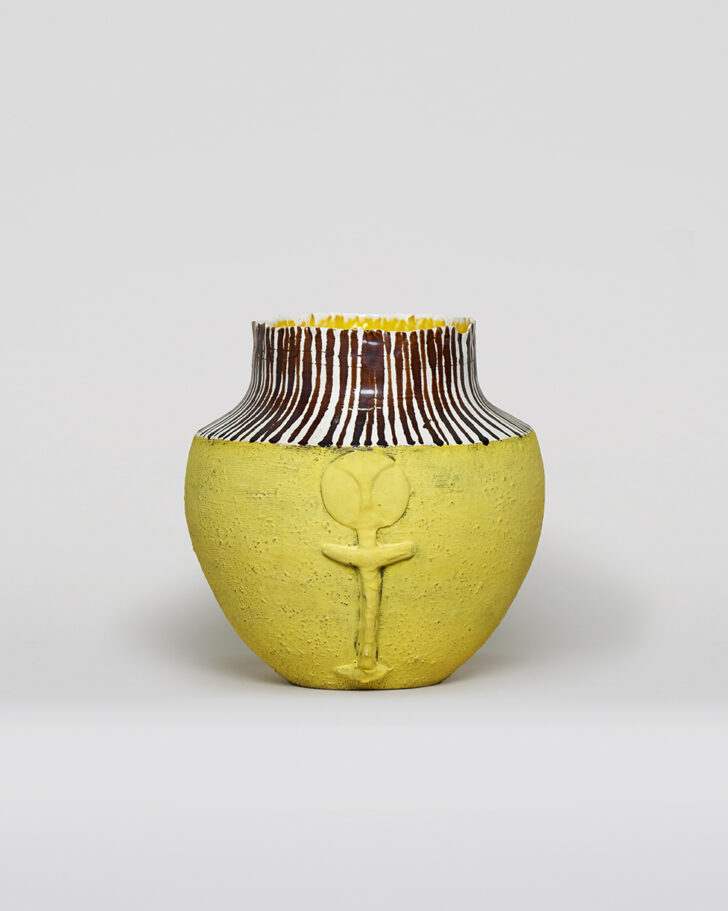 Ceramic Pinched Vase by Zizipho Poswa for Imiso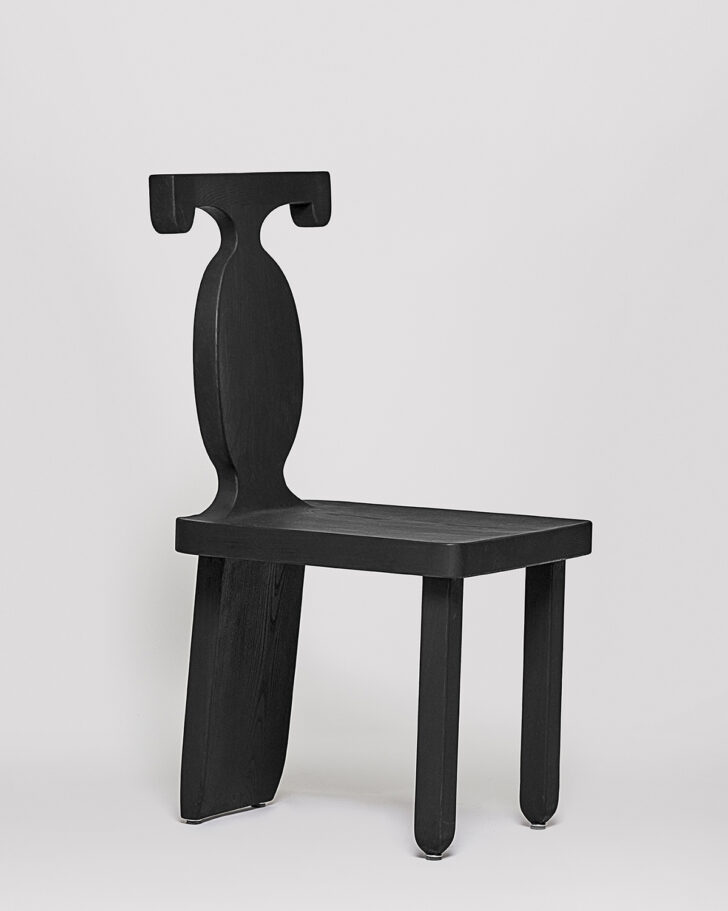 Bahla Chair in ebonized ash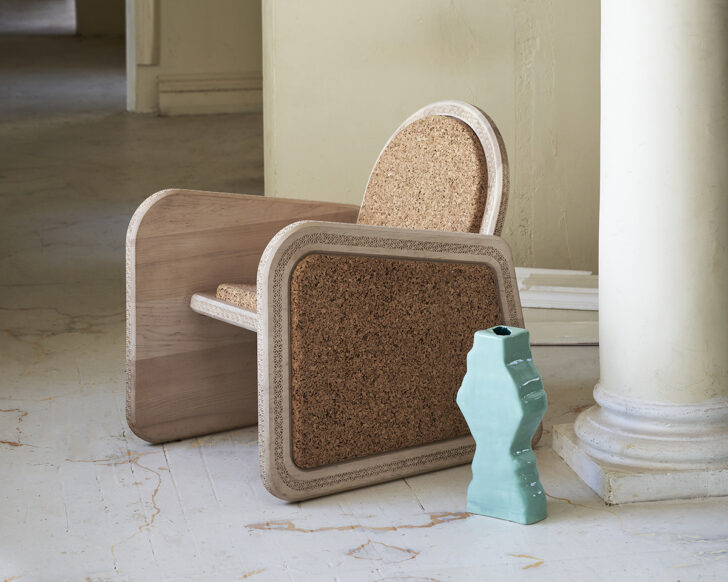 Meraki chair in cork and American maple by Wiid Design. Ceramic vase by Eva Makes Ceramics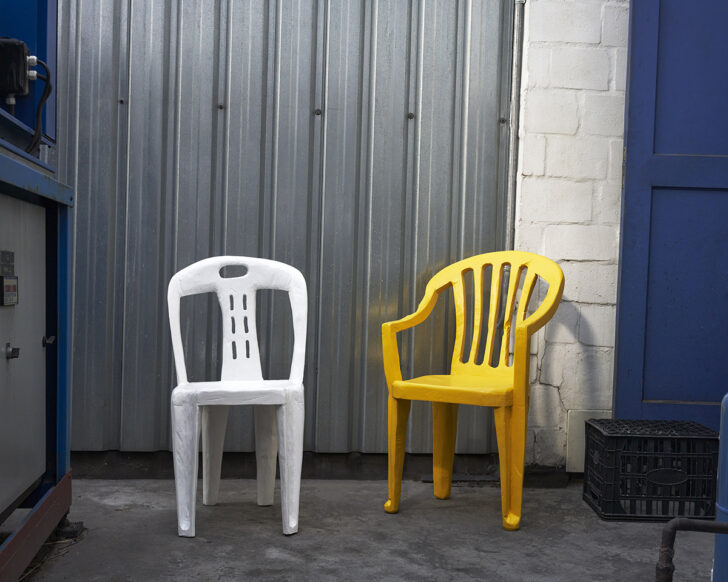 Chair sculptures by Cameron Platter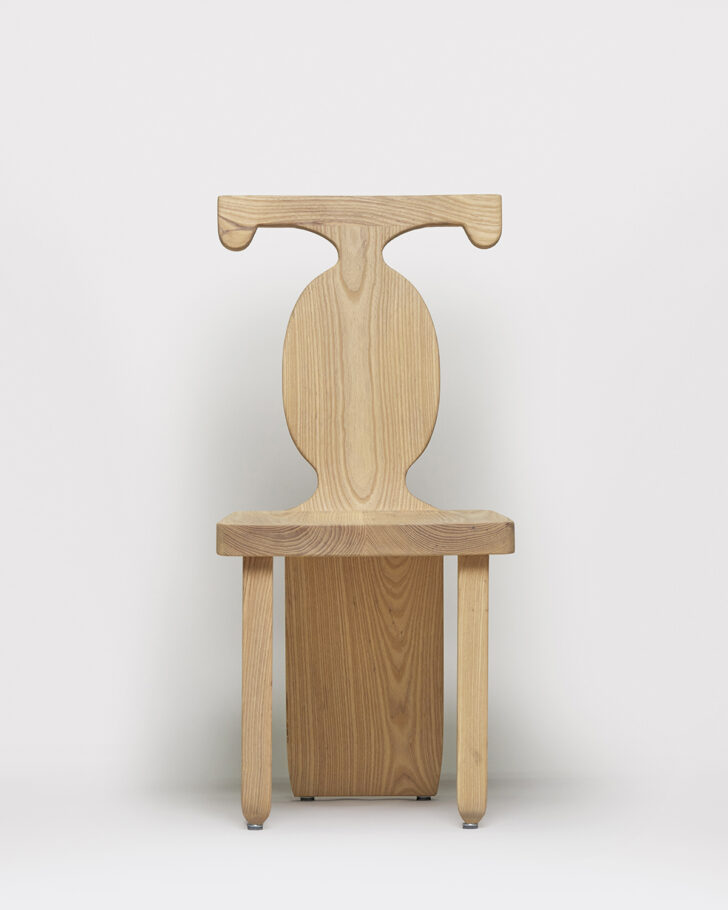 Bofred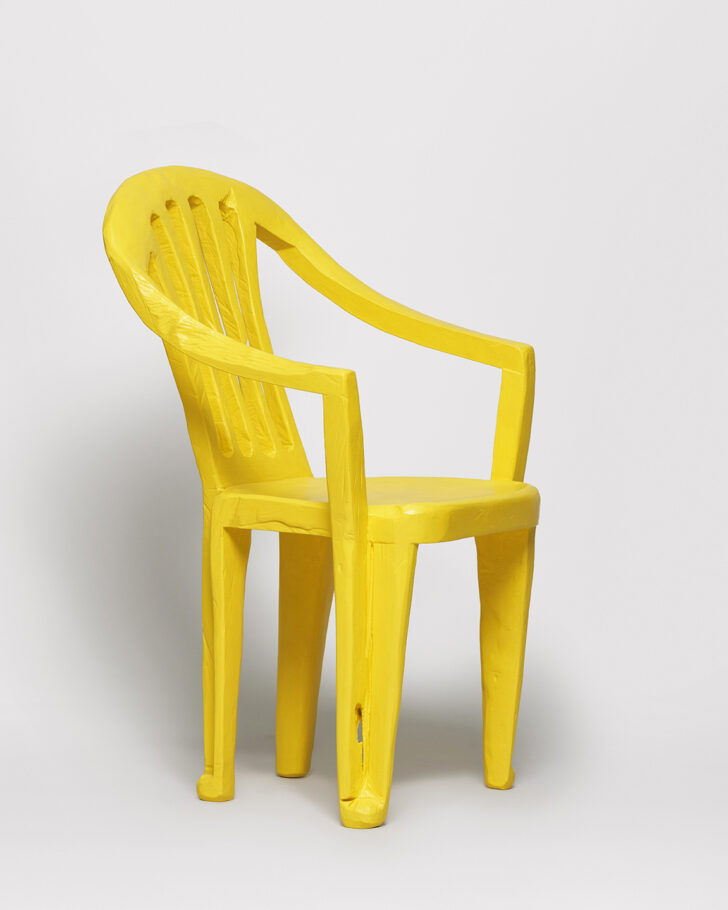 Cameron Platter