09.09.23
Week of September 4, 2023
A weekly Saturday recap to share with you our favorite links, discoveries, exhibitions, and more from the past seven days. This week: A sexy dentist's office in France, a swoony neon interior in Greenpoint, Brooklyn, and a reconsideration of the piano as a vehicle for design.
Interiors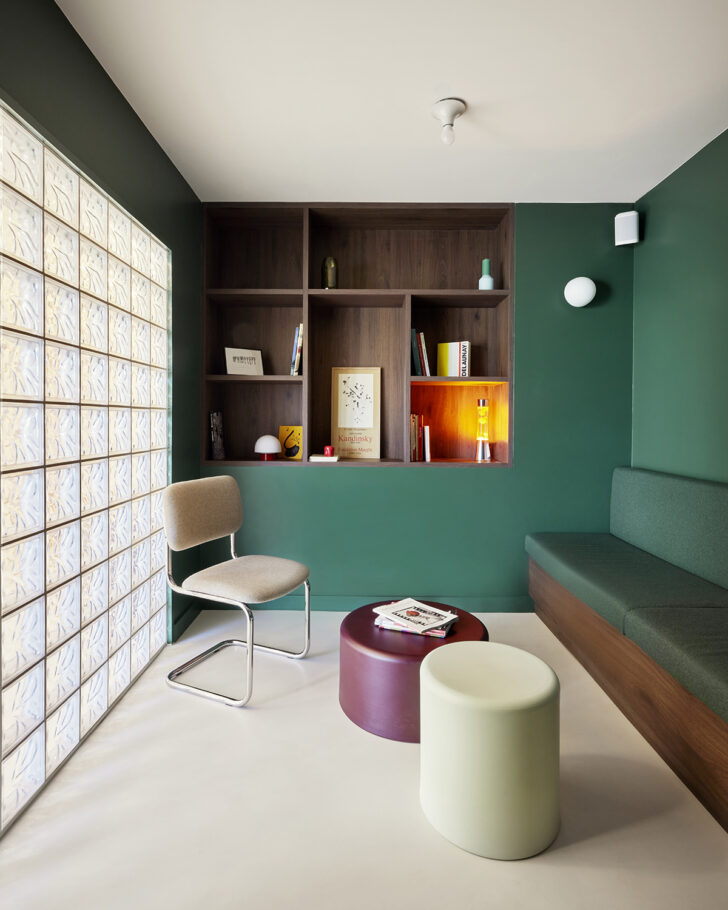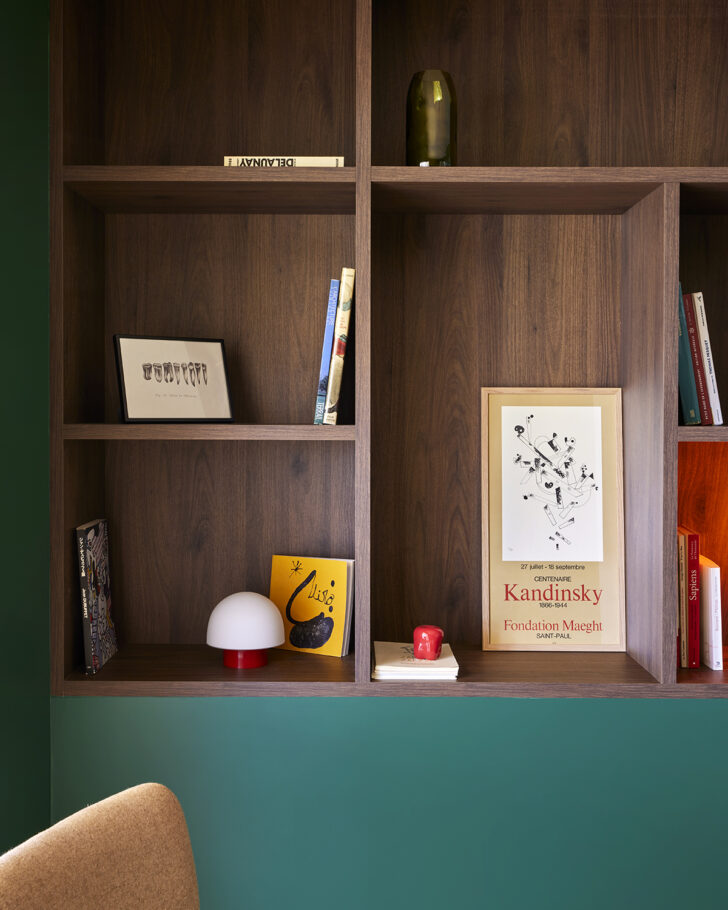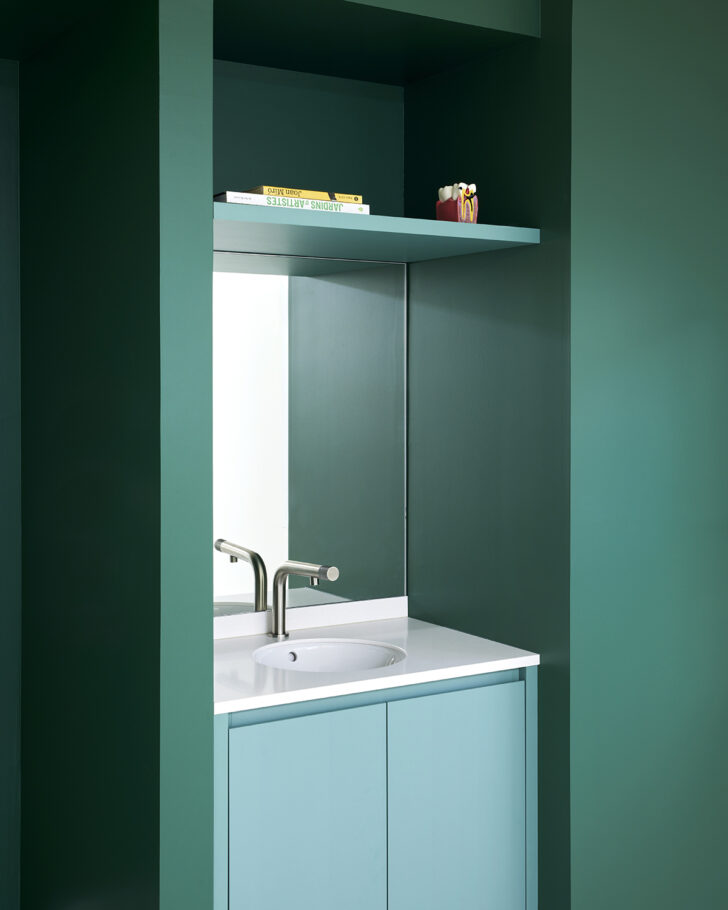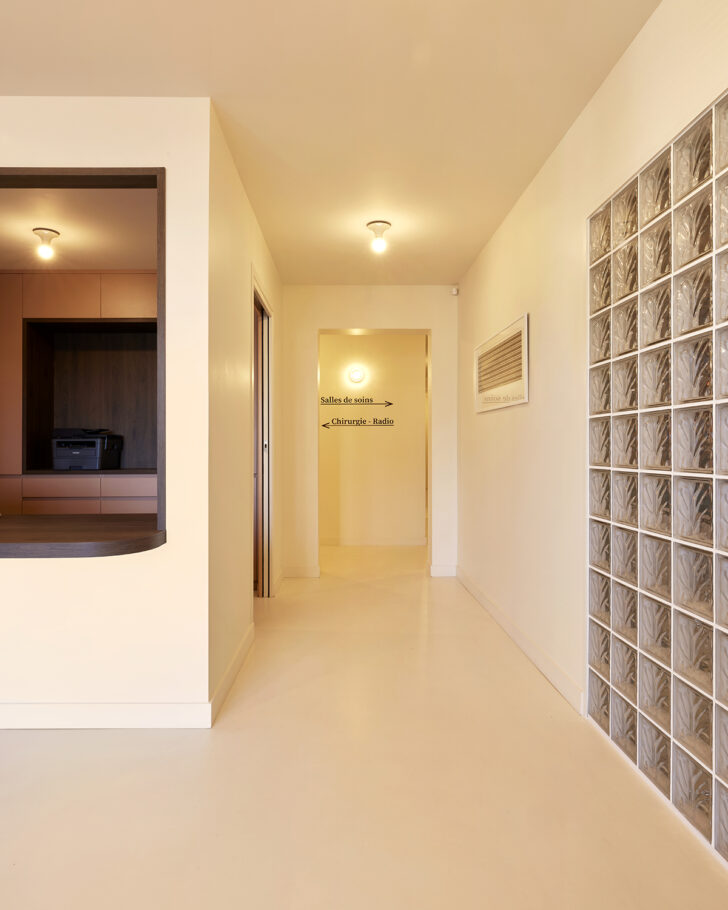 On the one hand, I can't help but wonder if we lose something when all interiors start to resemble each other — a hotel is an apartment, is a doctor's office, is a co-working space. On the other hand, no space is as in dire a need of a makeover than the dentist's office, which is usually all sad plants, fluorescent lighting, and CNN blaring from the television. This particular office in Rennes, France, was designed by Danya Idilbi of the brand-new Studio Idya, and the sunny yellow tiling, the glass bricks, the warm wood built-ins, the saturated color-blocking — all of it, chef's kiss. Explains the designer: "The treatment rooms are designed as 'cozy bedrooms,' the waiting room as a 'boudoir lounge,' the sterilization room as an 'experimental bathroom,' and the staff room as a 'convivial kitchen' where roommates can get together to chat." On second thought, can a dentist's office be *too* sexy? Photos by Valentin Fougeray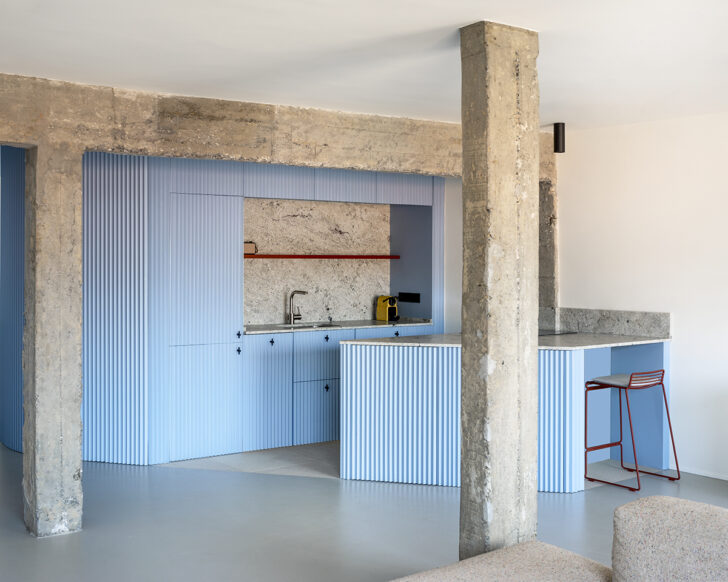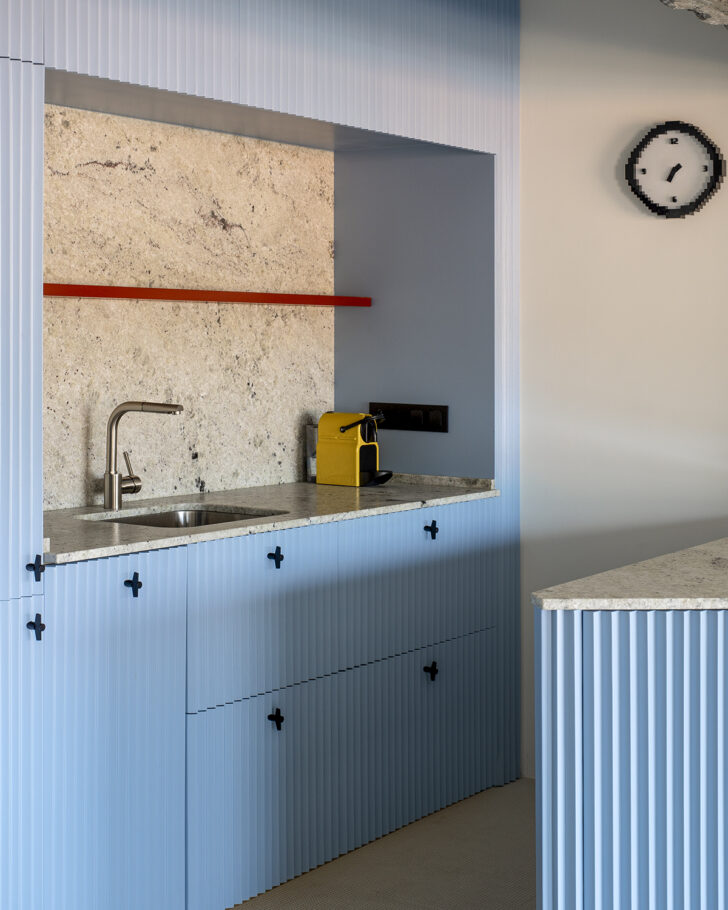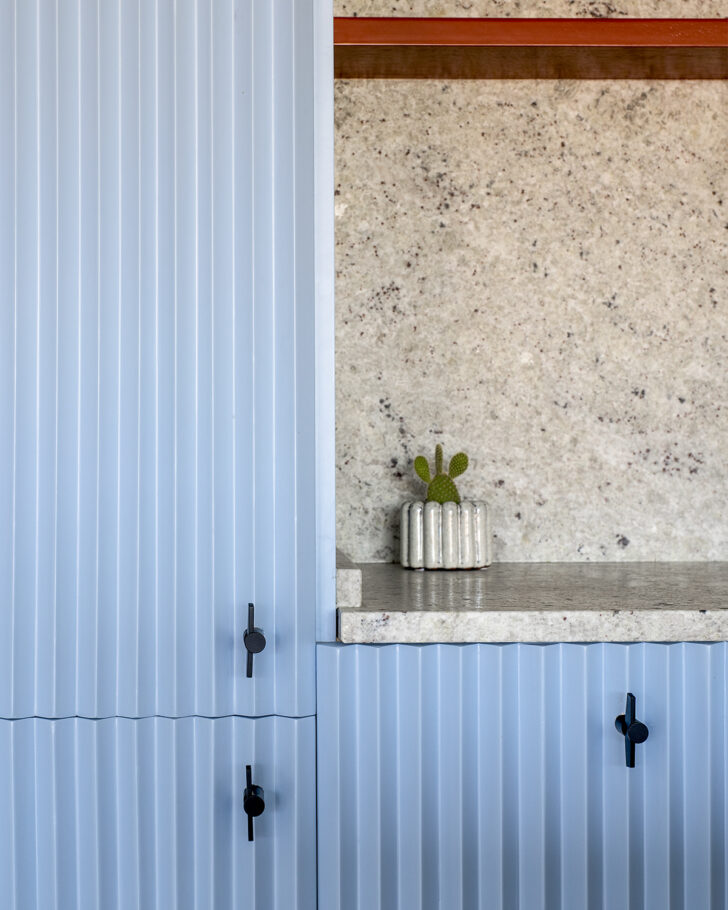 It's no secret that I'm a fan of the baby-blue kitchen so of course this renovation by the young, Bilbao-based studio Tenka caught my eye. The primary architectural element here is a wall cladding, made of triangular lacquered blue wood pieces, that curves from the kitchen into the main living areas. The architects named the project Burgatoi, an invented term meant to call to mind the kind of curved wood slats that are often used in the construction of a ship. Photos by Erlantz Biderbost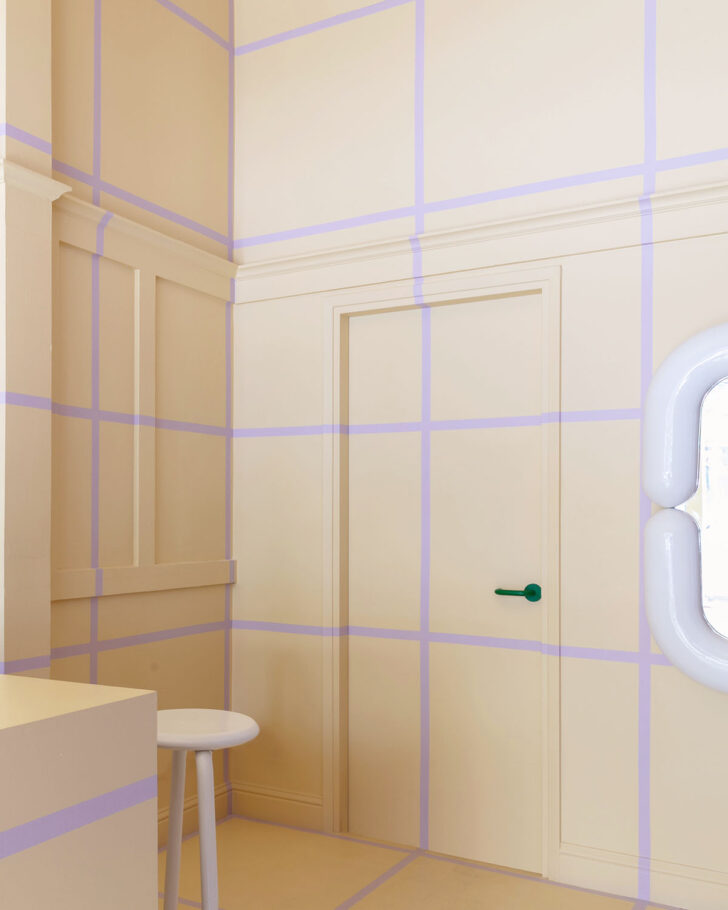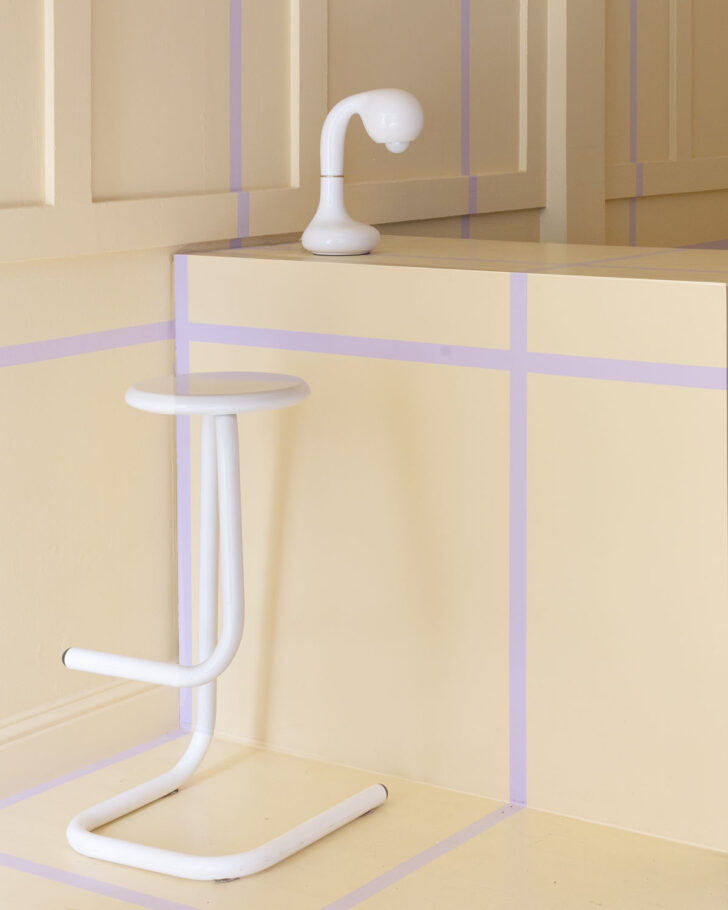 Here's a project I'd love to see replicated again and again: Angela Tafoya — who we knew in her previous life as an editorial director for outlets like Lonny — is opening NOOMOON, a design-driven secondhand kids' clothing shop in San Francisco. The interior, designed by stylist Rosy Fridman, is as cheery as can be, with cream and lilac color-blocking and fun accents like vintage Paperclip stools and Entler lamps, and the clothes — well, my only question is, do they come in adult sizes?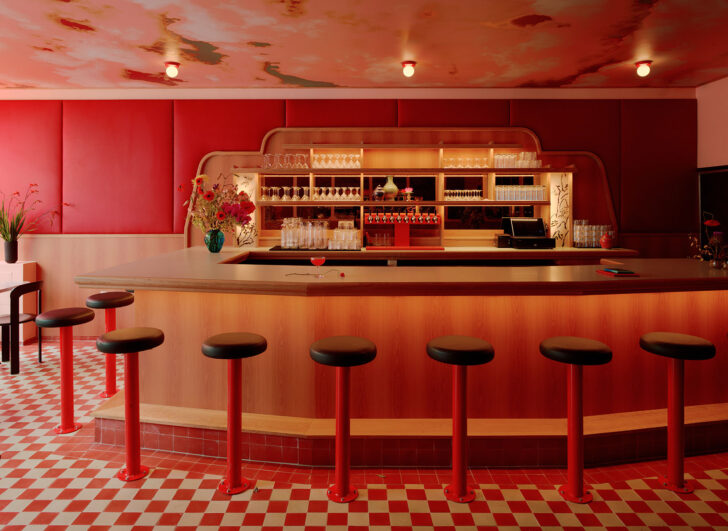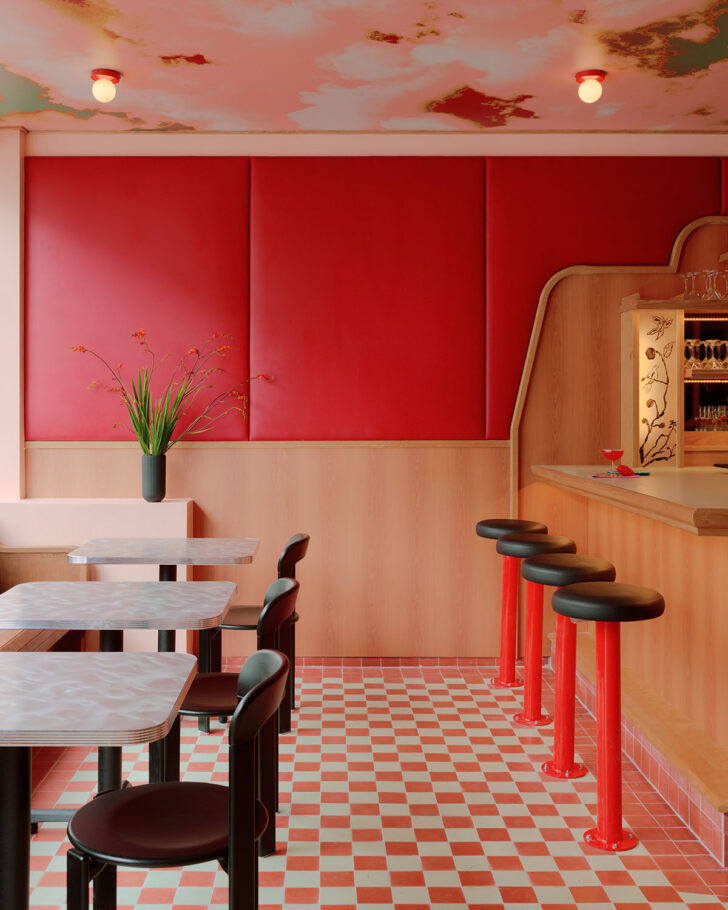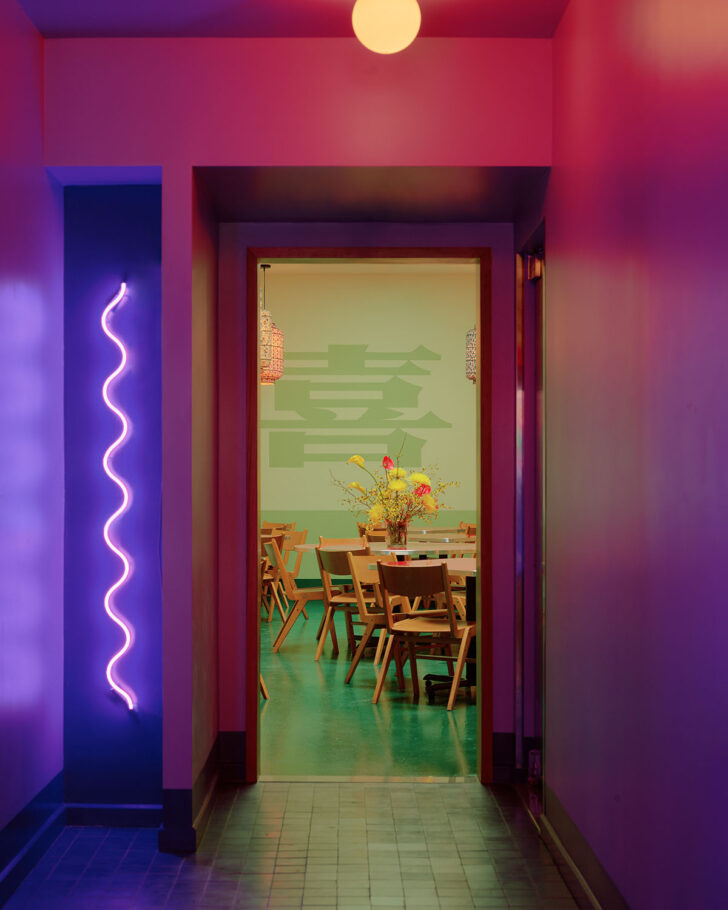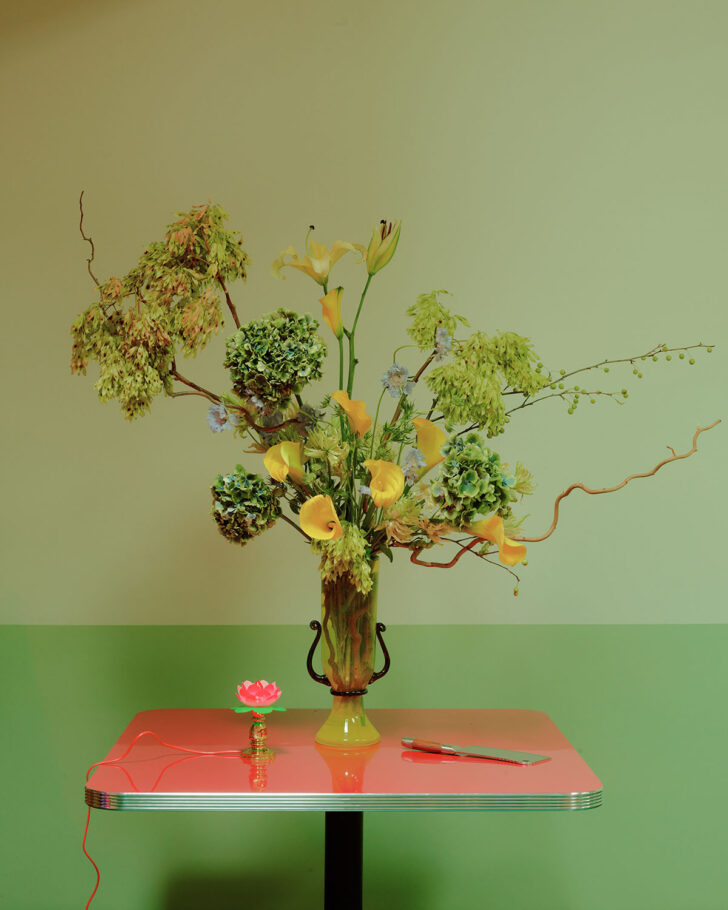 The nightlife and fashion of 1990s mainland China — as well as the Wong Kar-Wai movie 2046 — inspired the interior of the new Greenpoint dry pot restaurant MáLà Project, designed by Loren Daye of Studio Love Is Enough. Housed in a one-story structure that was formerly a Polish butcher, the restaurant vacillates between more cartoonish elements, like a red-and-white checkerboard floor and a rainbow-hued window neon, and stabs at tranquility, like an aqua-tiled fountain and a metallic ceiling cloudscape, designed in collaboration with Thatcher Studio. Says Daye: "Our intention to pair the dynamism of the food with an atmosphere that is equally dream-like and distinct led us to thinking about water, fish, reflectivity, color gradients, and glitter."
Exhibitions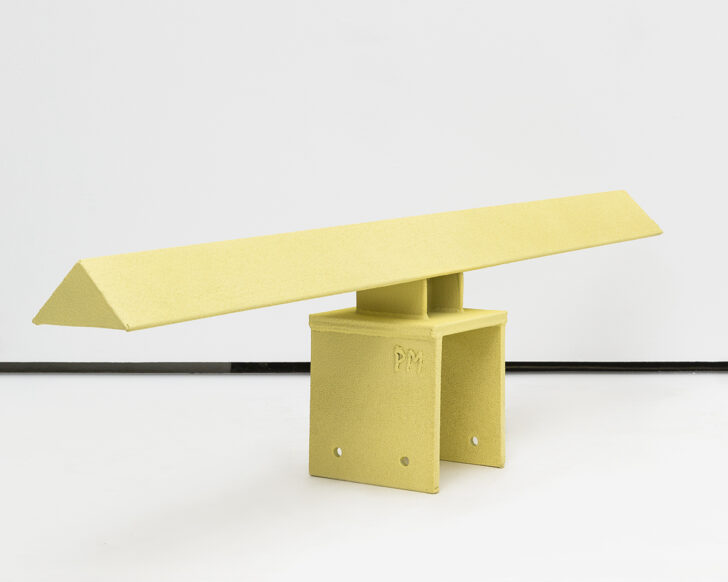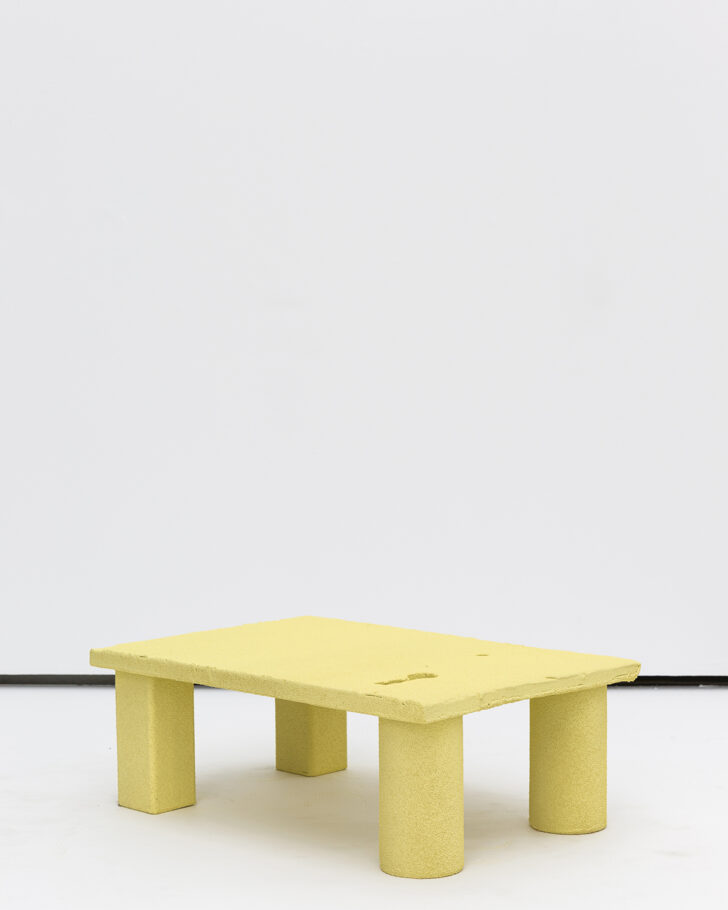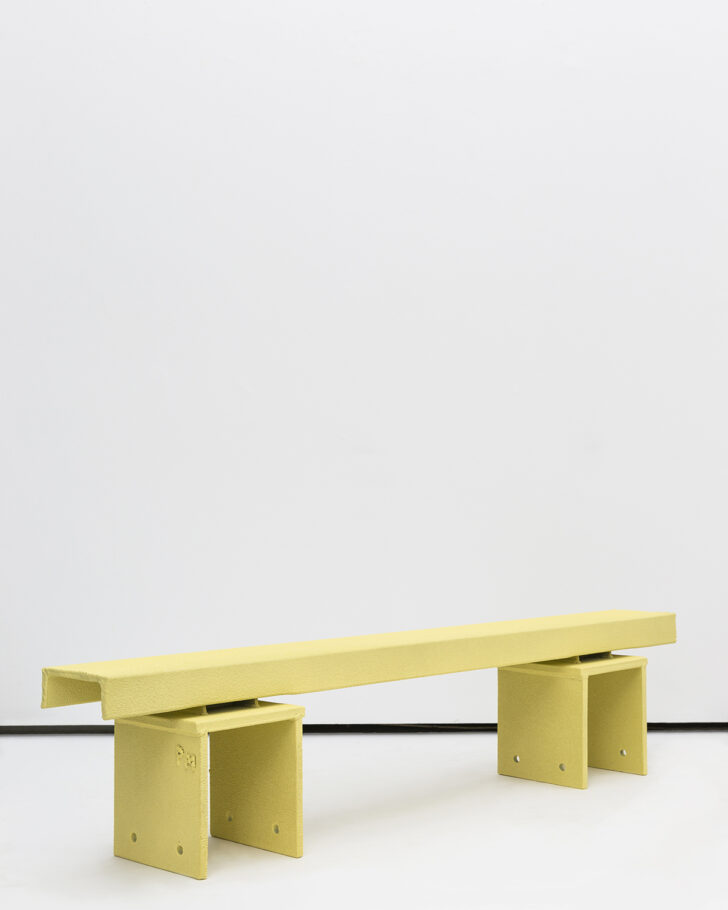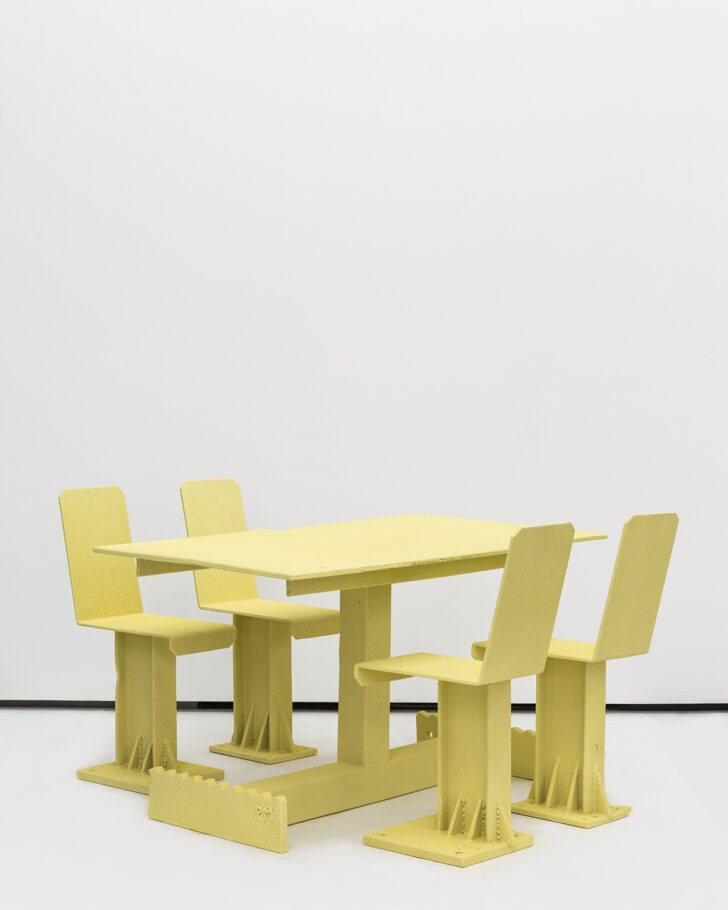 Technically most of these salvaged scrap metal pieces by Philippe Malouin for Breeder Gallery debuted last year, but the London-based designer is showing a smattering of new works with Breeder at Frieze London next month, so we thought it was as good a time as any to show you a few of our favorites. This is an ongoing series by Malouin, which has been produced over the past few years in red, cobalt, baby blue, and a richly textured jewel-like green, but the butter yellow might be our favorite.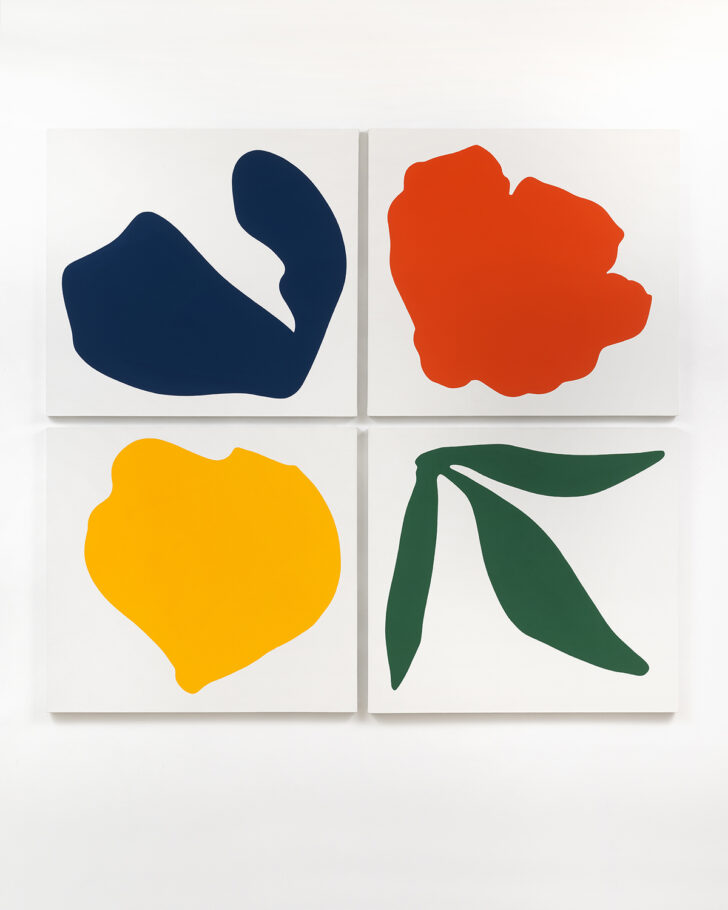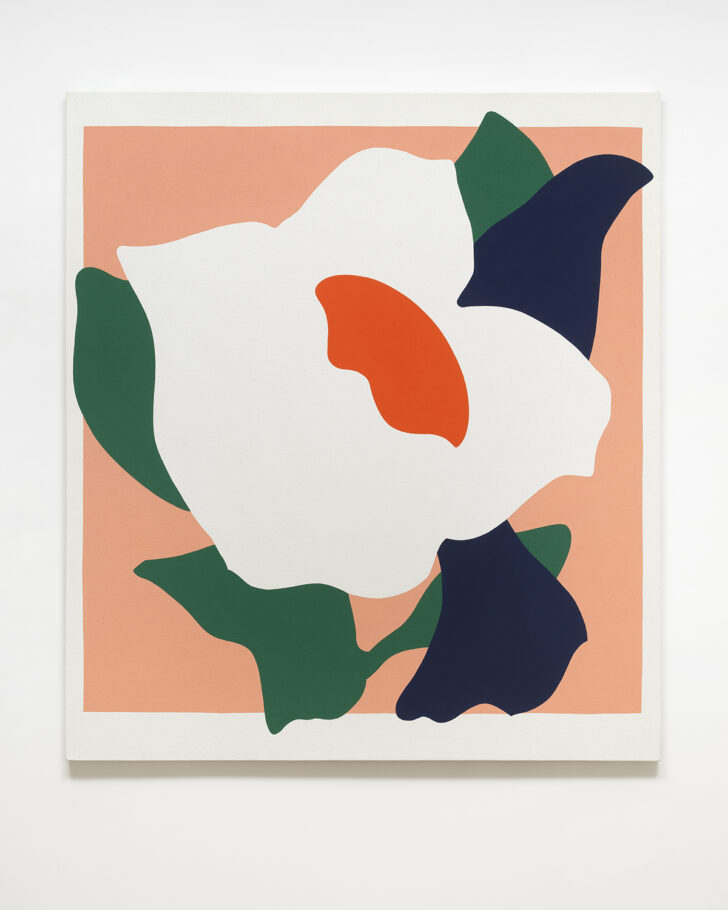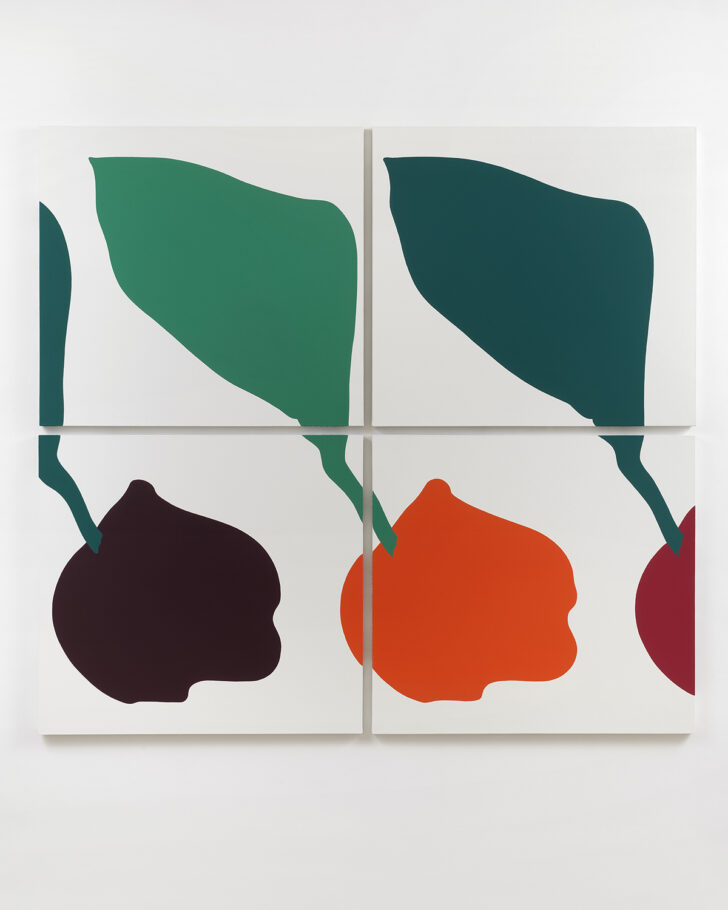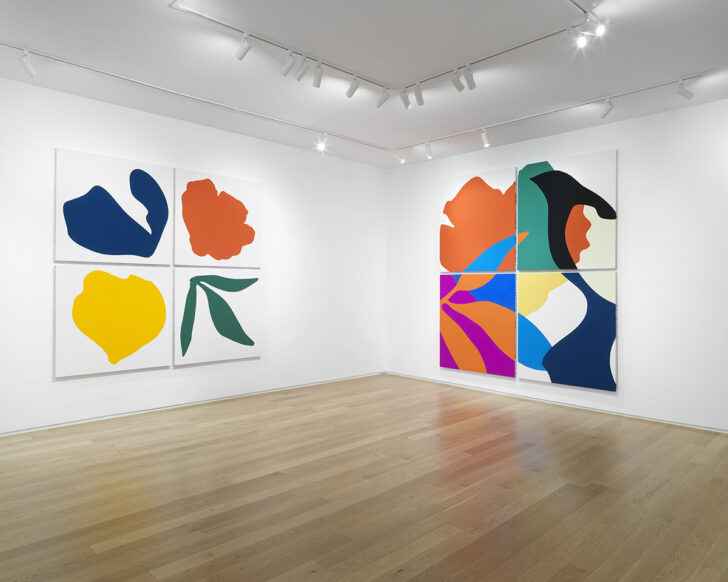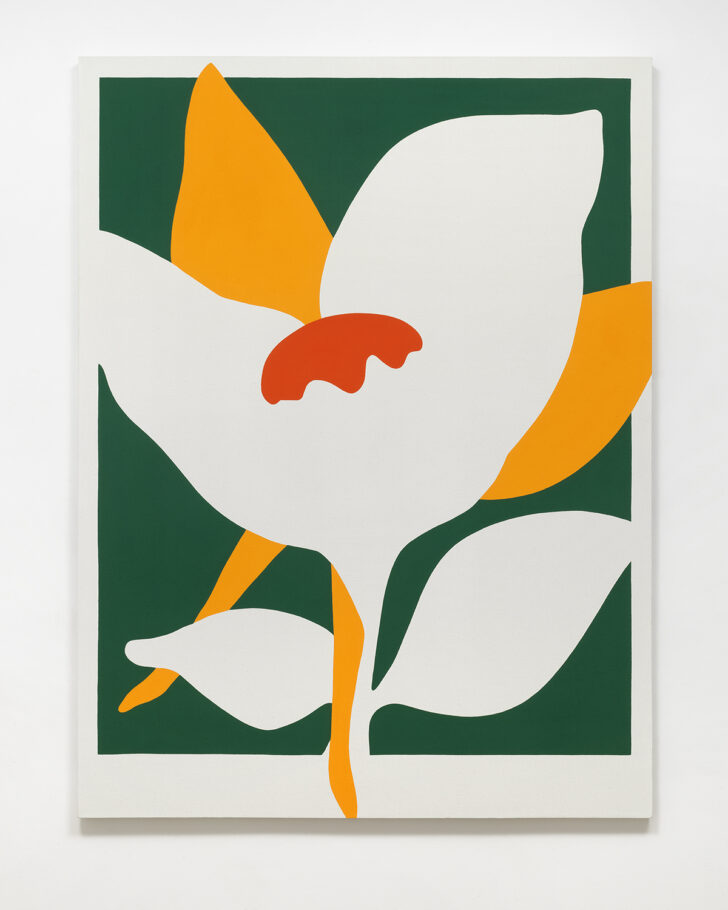 There are major design echoes in Sets, a new body of work by the Houston-based artist Paul Kremer for the New York gallery Alexander Berggruen — vintage Marimekko sheets and Milton Glaser Bob Dylan vibes chief among them. And although Kremer's practice is firmly rooted in painting, he has a tinkerer's spirit, often customizing technologies to suit his whims, like a rotating easel; "more recently, with the help of artist and programmer Leander Herzog, Kremer built what he calls 'a personal master tool to manipulate previously drawn shapes and specific color palettes into rapidly changeable randomized compositions.' In a feedback loop of his own artistic practice, Kremer has stated that some of his works 'influenced the tools, while the tools themselves informed other works.'" Photos by Dario Lasagni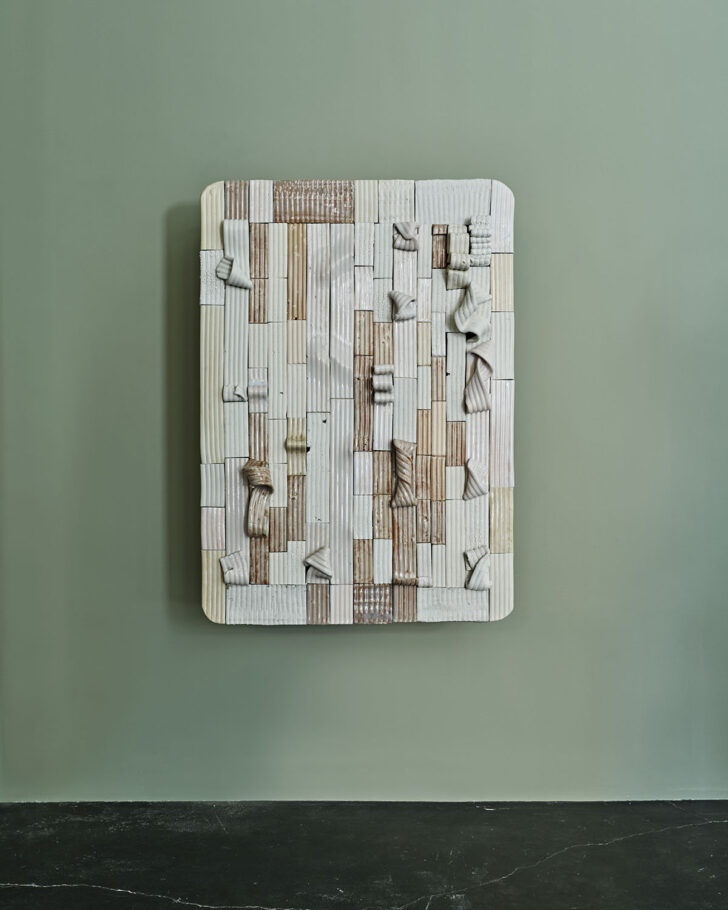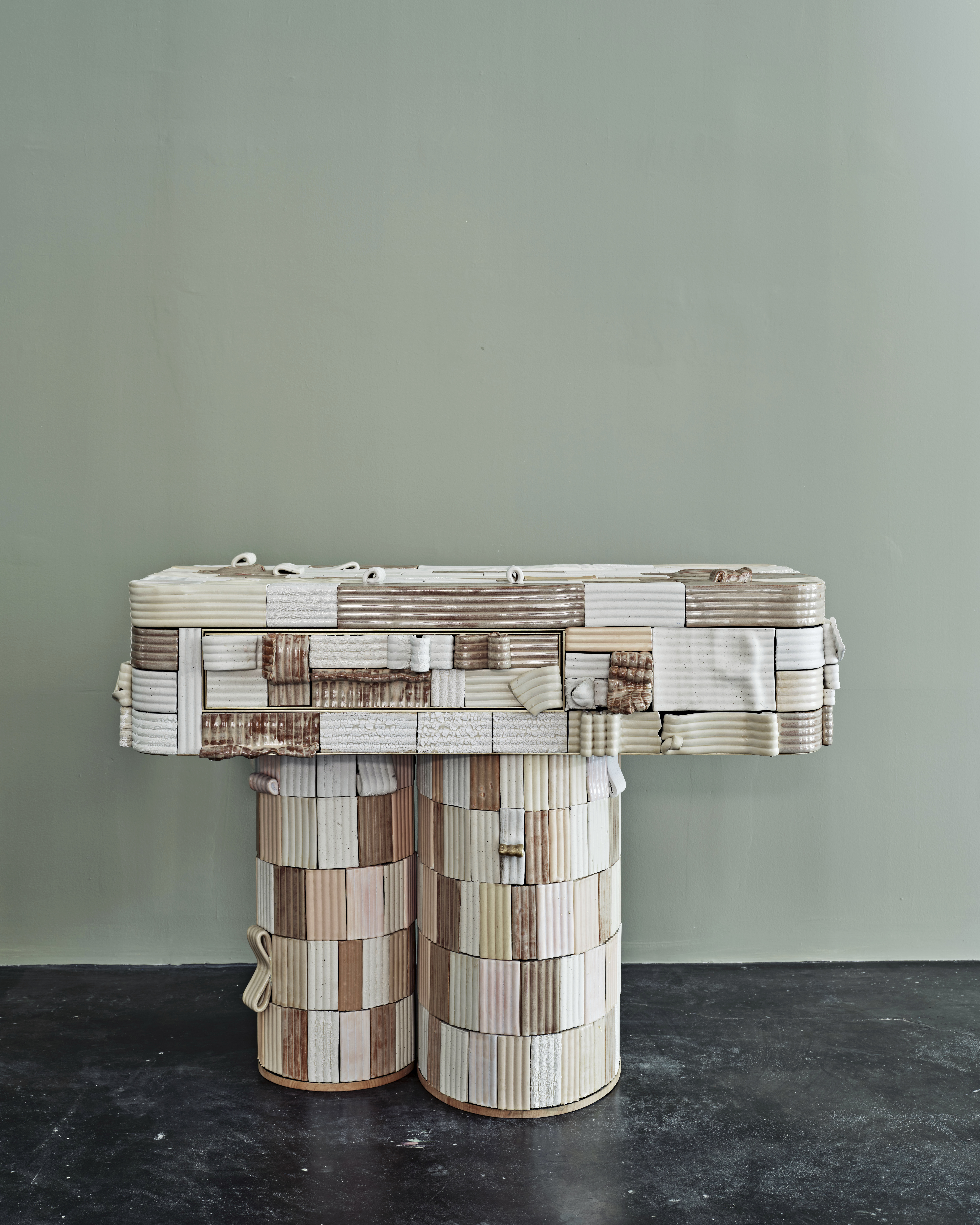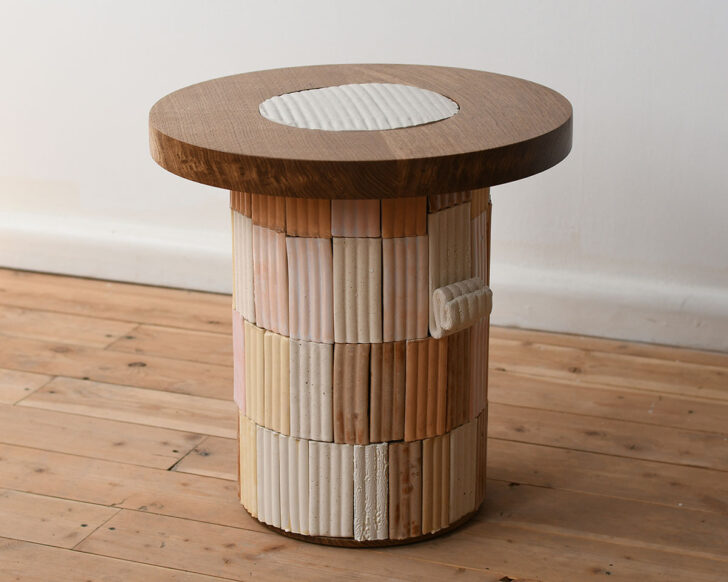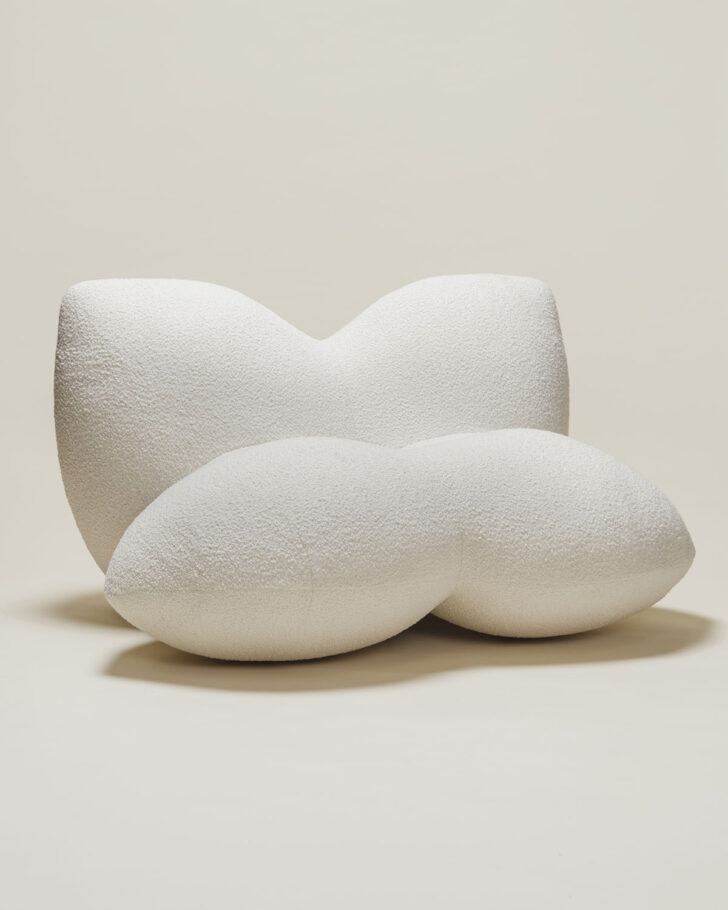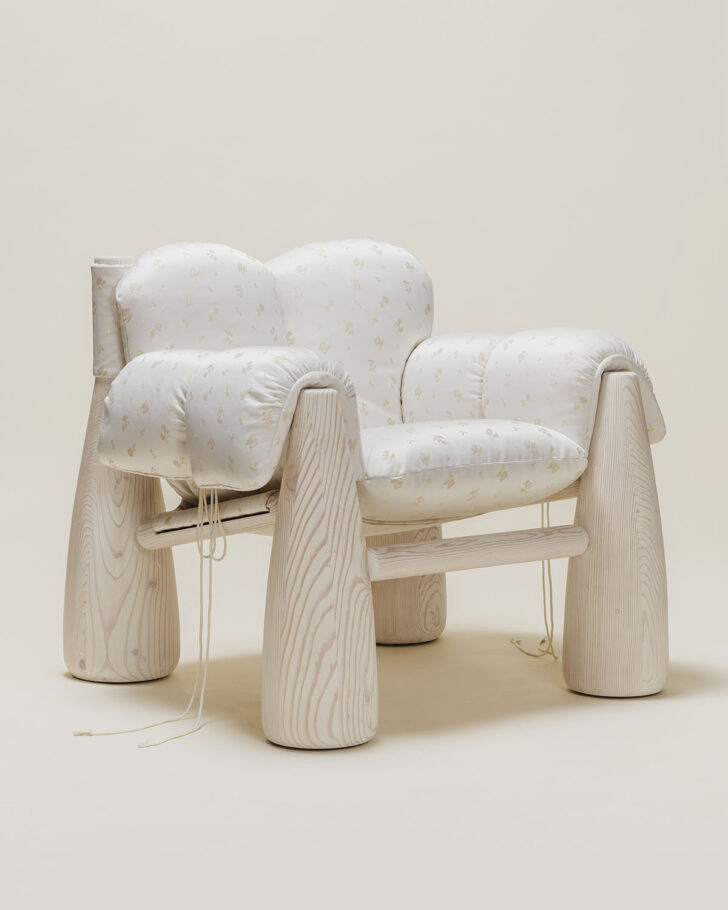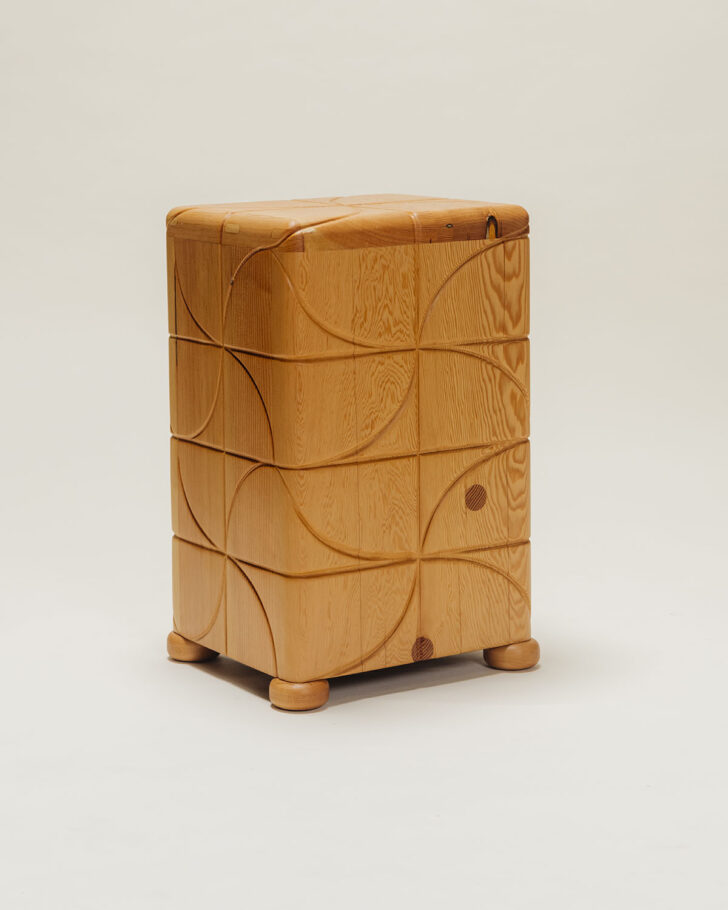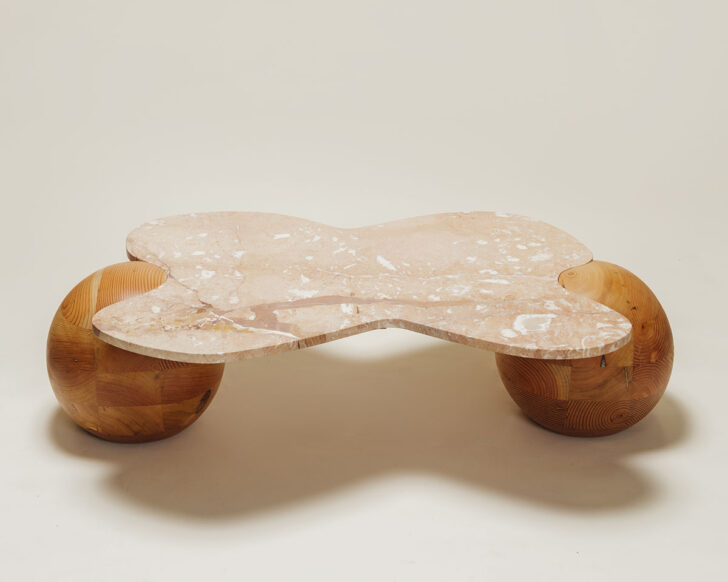 On view through September 27 at Objective Gallery in New York is a joint exhibition by designers Jeff Martin and Sam Klemick called "Please Sit for the Alternate Ending." "Drawing inspiration from the concept of an 'alternate ending' — a resolution considered, produced, or written but ultimately discarded — Martin and Klemick showcase functional objects that defy conventional design practices and invite viewers to question the possibilities of what could have been." Klemick deploys deadstock fabric and discarded driftwood in her pieces, while Martin continues to explore a soft ceramic vernacular, with ceramic tiles pleated, knotted, and piled to resemble ribbon.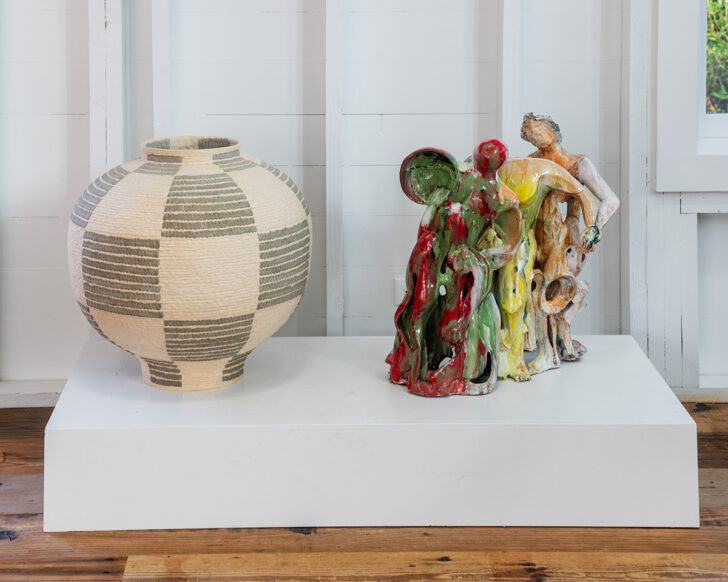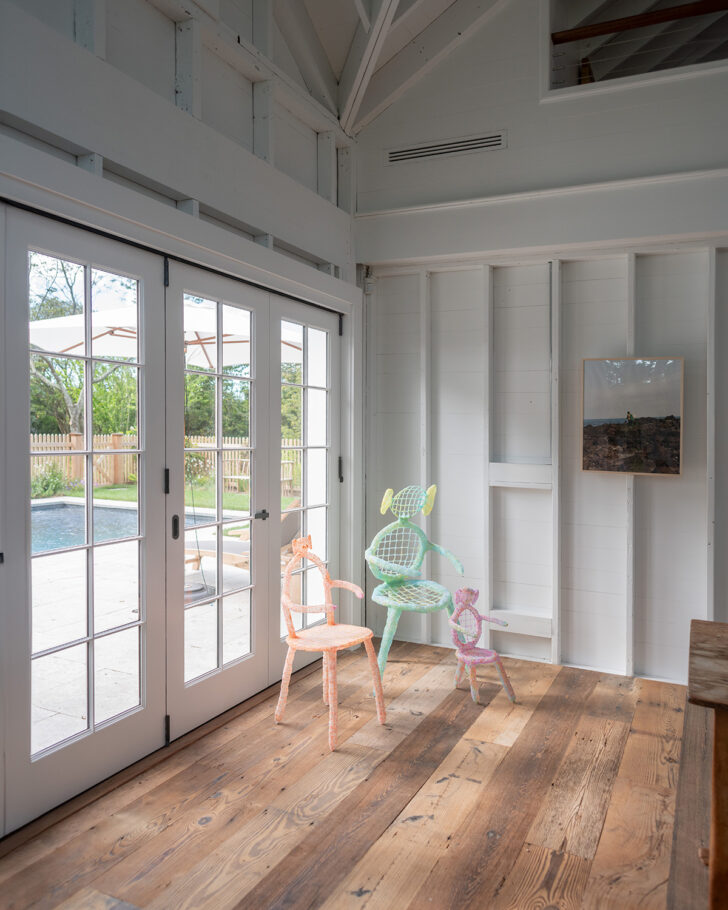 It's not every day that you gain access to a former artist's studio, just minutes from the beach in East Hampton, New York, so when the opportunity arose for Stroll Garden's co-founders, they jumped at the chance. From August 13-September 4, the LA-based gallery showed "Where Land Meets Sea", a pop-up group exhibition curated by artist and ceramicist Jane Yang-D'Haene, at the former home and studio of the American abstract expressionist painter, sculptor, and printmaker, Adolph Gottlieb. The exhibition showcased the work of six South Korean contemporary artists: Peter Ash Lee, Yoonjee Kwak, Re Jin Lee, Eun-Ha Paek, Jinsik Yoo, and Jaiik Lee who was responsible for probably our favorite included work, a red-glazed copper piece whose welded joints are a feature, not a bug. Photos by Gary Mamay
Discoveries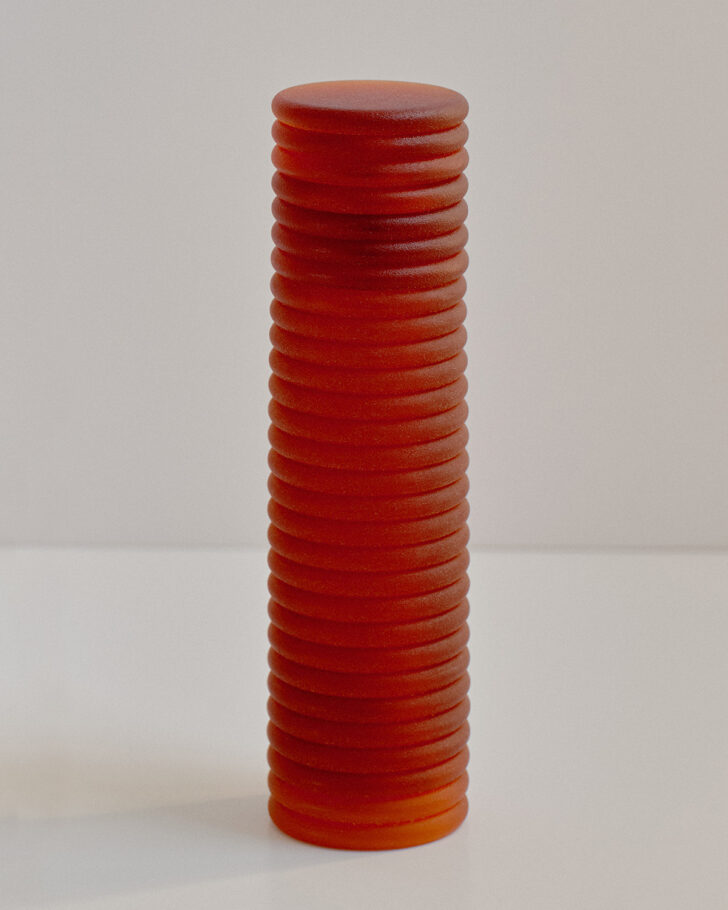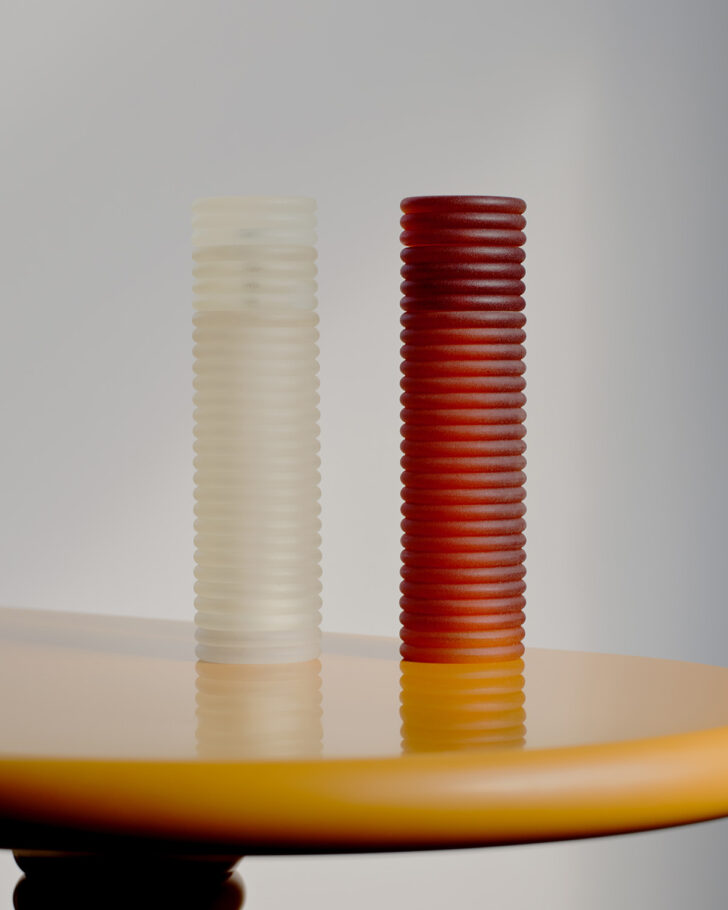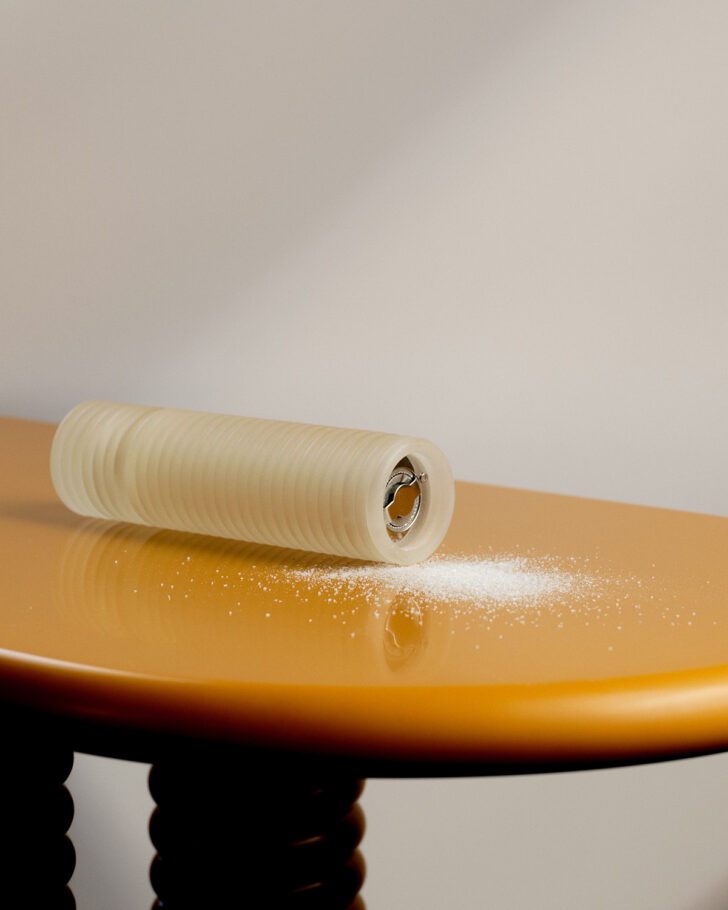 For a while there, we wondered if we'd ever be able to get our hands on a piece of work by Sam Stewart, who started his career making functional sculptures and sculptural furniture, made to order. Happily, the New York designer has debuted a stream of new, more affordable works over the last few years, including pieces for the Italian design company Vero, candy-colored cabinet pulls (now available at Coming Soon), and, now, Ritz, a ribbed, milky resin peppermill, available in translucent and amber colorways. Photos by Sean Davidson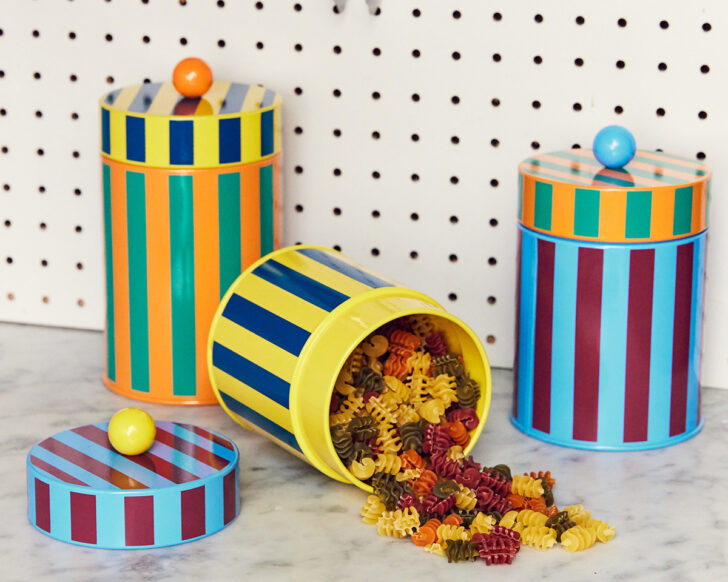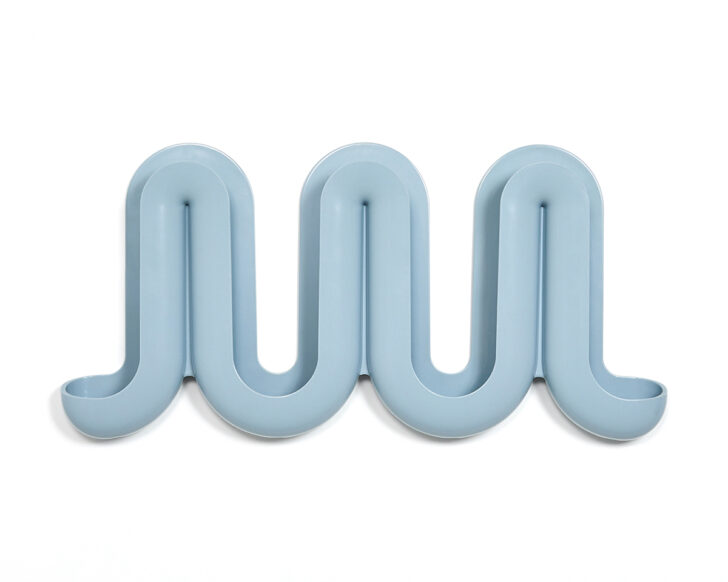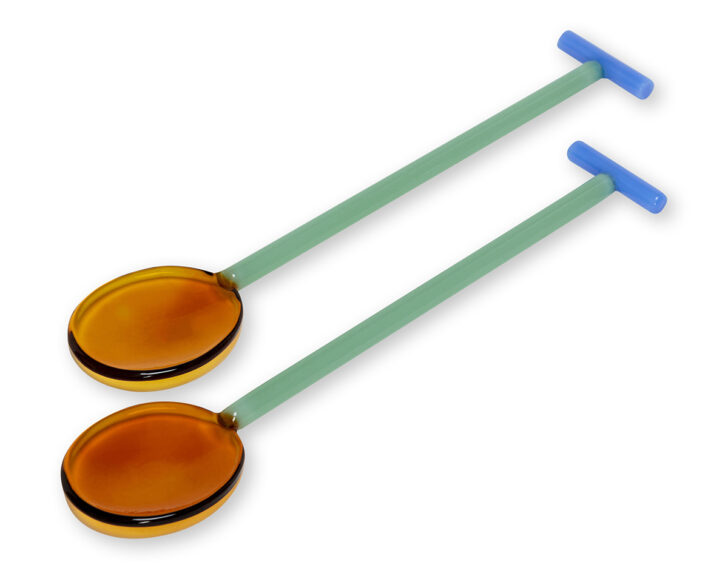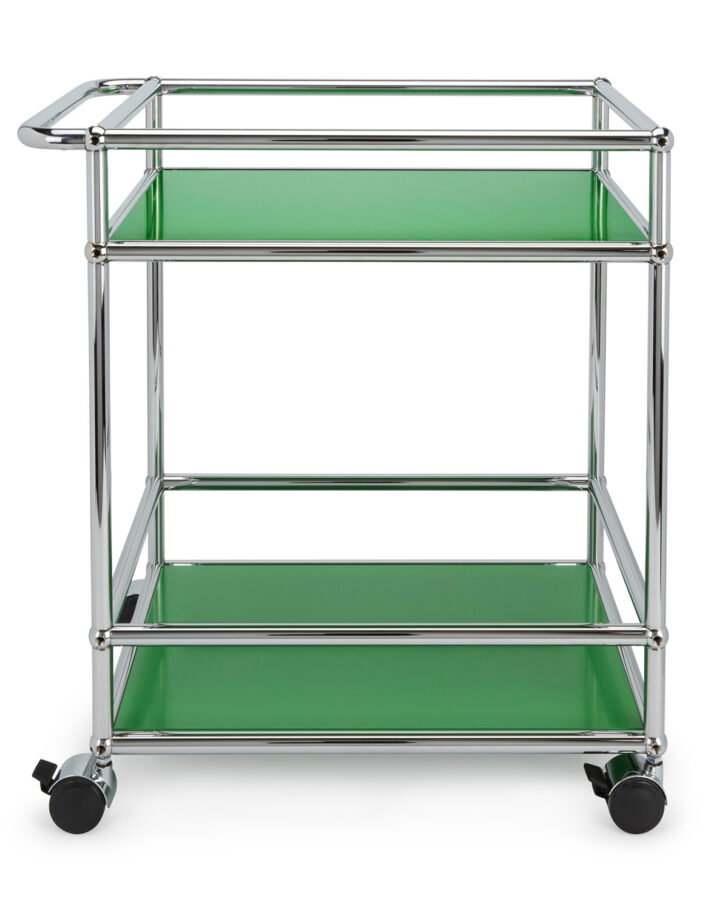 The MoMA Design Store recently released its fall/winter offerings, and while I could save most of these for gift guide season, here are a few things I'm coveting for myself, including Dusen Dusen's striped canisters, Anna Dawson's Swell coat rack in an extremely Jill colorway, tritone glass salad servers by Lotte Knudsen, and a USM Haller bar cart for the high-tech–inspired loft apartment of my dreams.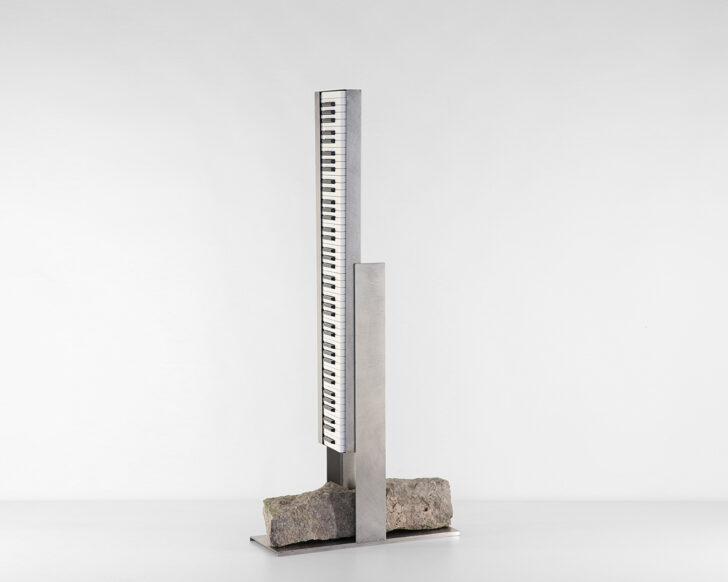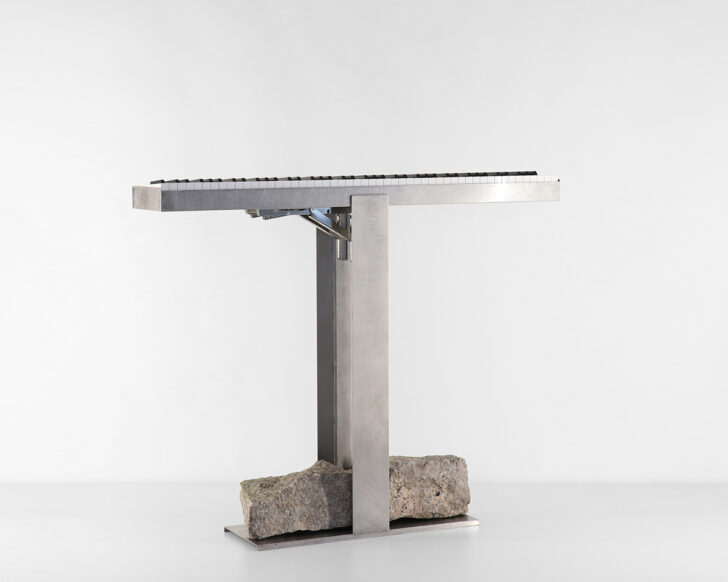 The piano is perhaps the only instrument whose form can be radically altered without changing its essential usability, which is why we're surprised more people haven't done it. Giant carved foam blob? Stick a keyboard in it. Meticulous wooden box with gorgeous dovetail joints? Sounds like the perfect base for a digital piano to me. As long as the structure is the right height and can accommodate pedals, you're pretty much good to go. That's why we were obsessed with Wall for Apricots' Marzipan Pianette, which the Los Angeles studio produced for Sight Unseen Offsite back in 2018, and why we're particularly interested in Batten & Kamp's Steel and Stone Piano, which the Paris-based studio made in a collaboration with Henry Chu from stainless steel and found granite in a limited edition of three.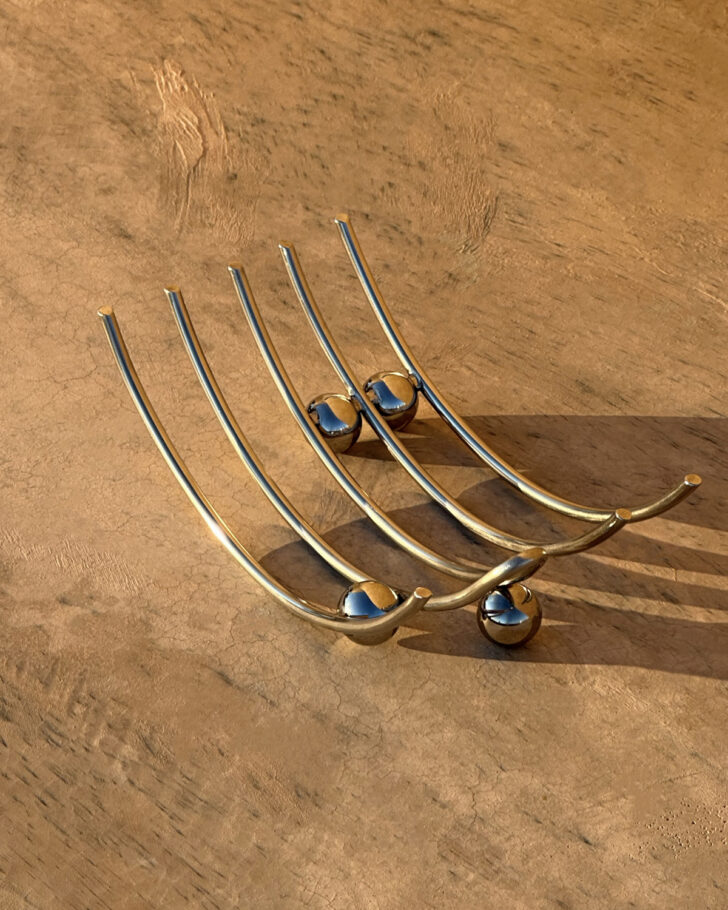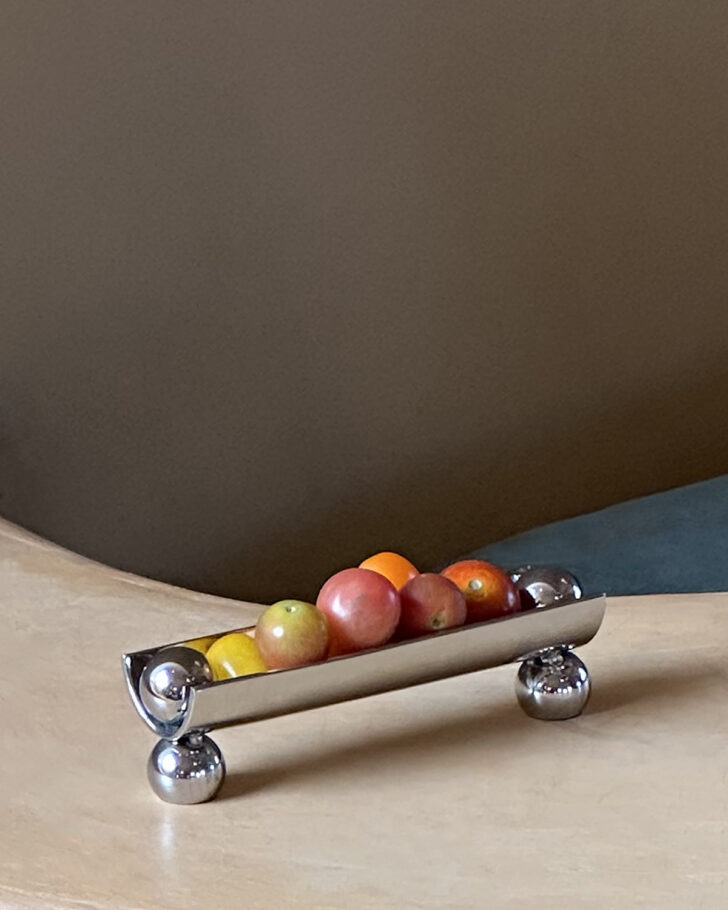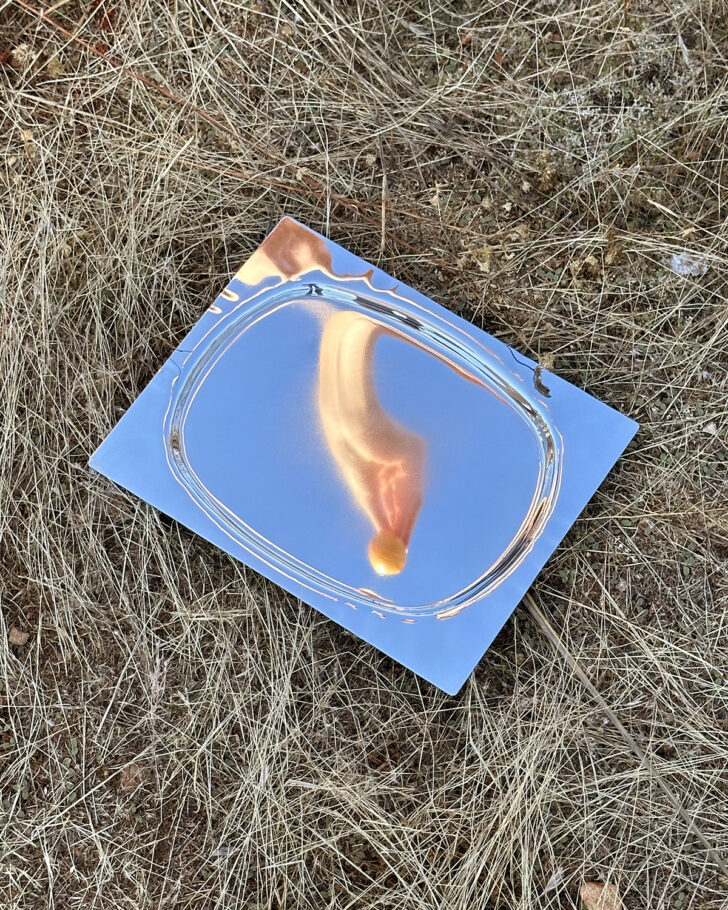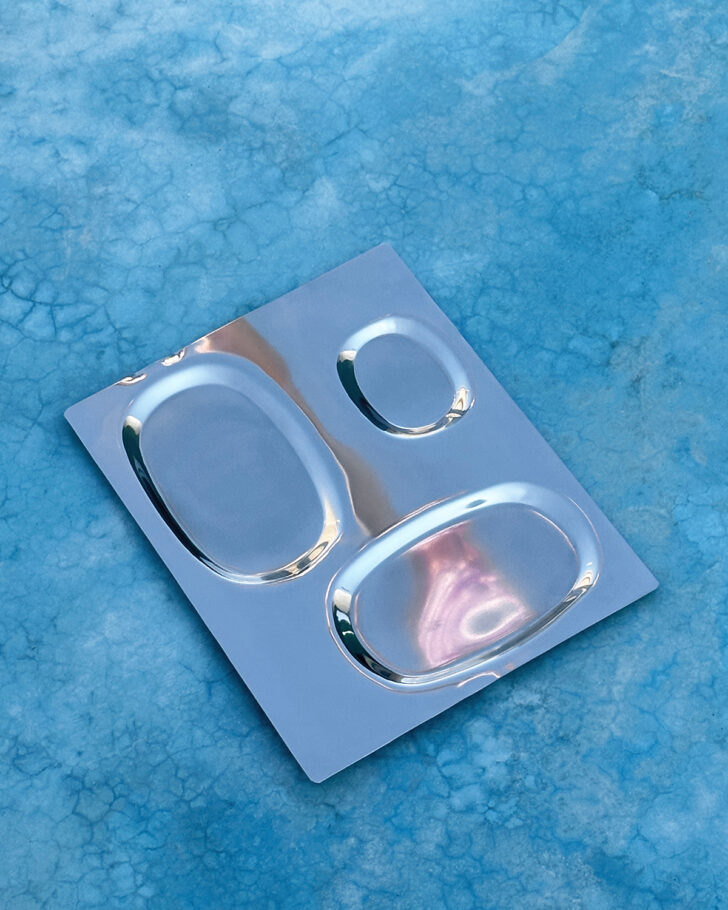 The food artists known as Ananas Ananas have been known to eschew serving plates entirely in their installations, affixing mushrooms to lampshades with straight pins, or draping whole carrots on a bed of sea salt. Nevertheless, the women recently launched their first line of objects, Dos Puntos, a series of metal serving dishes that promote experimental dining. At the launch party we went to, shards of cheese were impaled on "hosting skewers," anchored by stainless steel #tinyballs (a recurring theme), while nearly sheer slices of mortadella were piled in the shallow divots of a triptych tray.