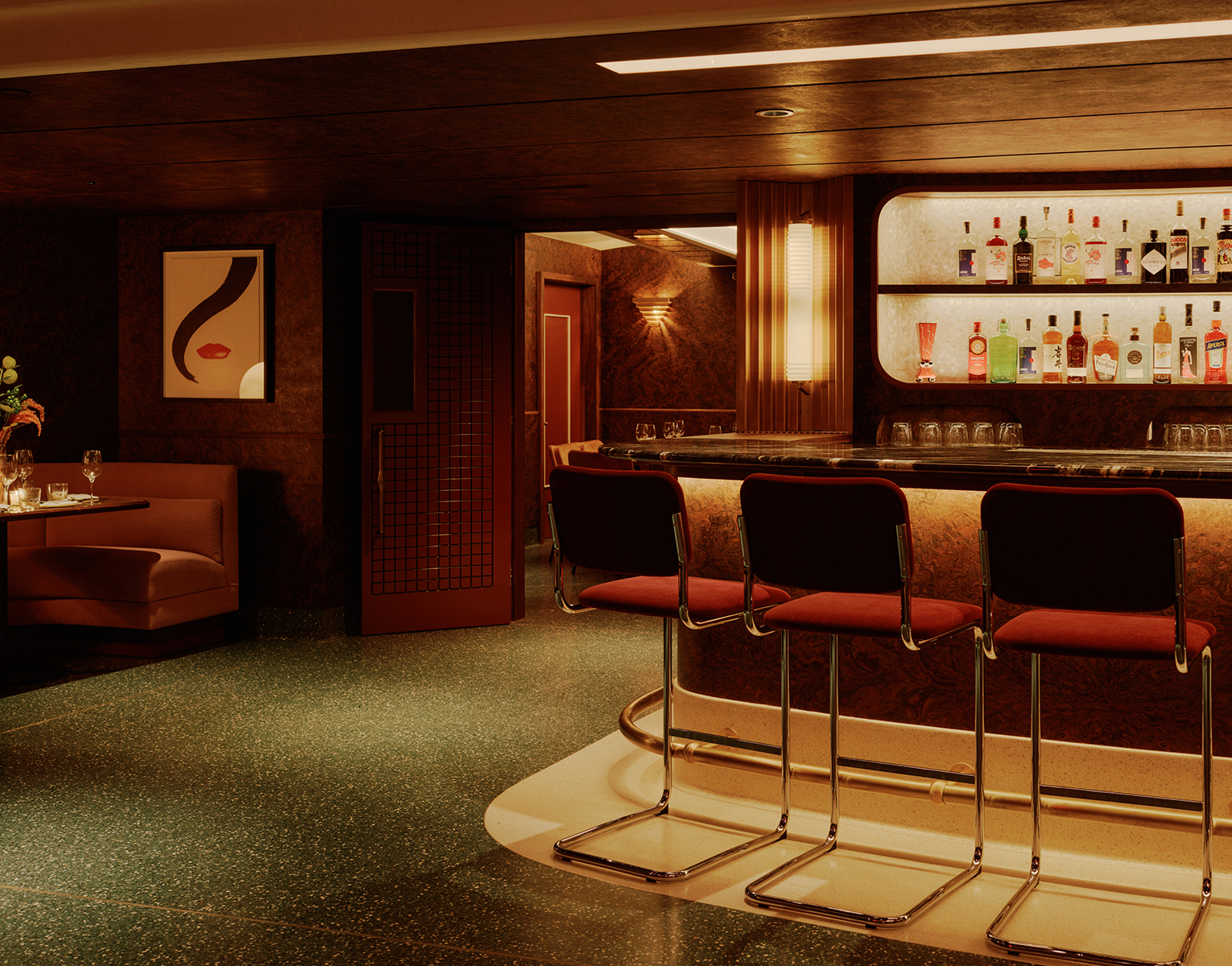 A weekly Saturday recap to share with you our favorite links, discoveries, exhibitions, and more from the past seven days. This week: striped soft luggage from Dusen Dusen and Arlo Skye, a nostalgic New York negroni bar, and a giant vase-shaped rug with main character energy.
Interiors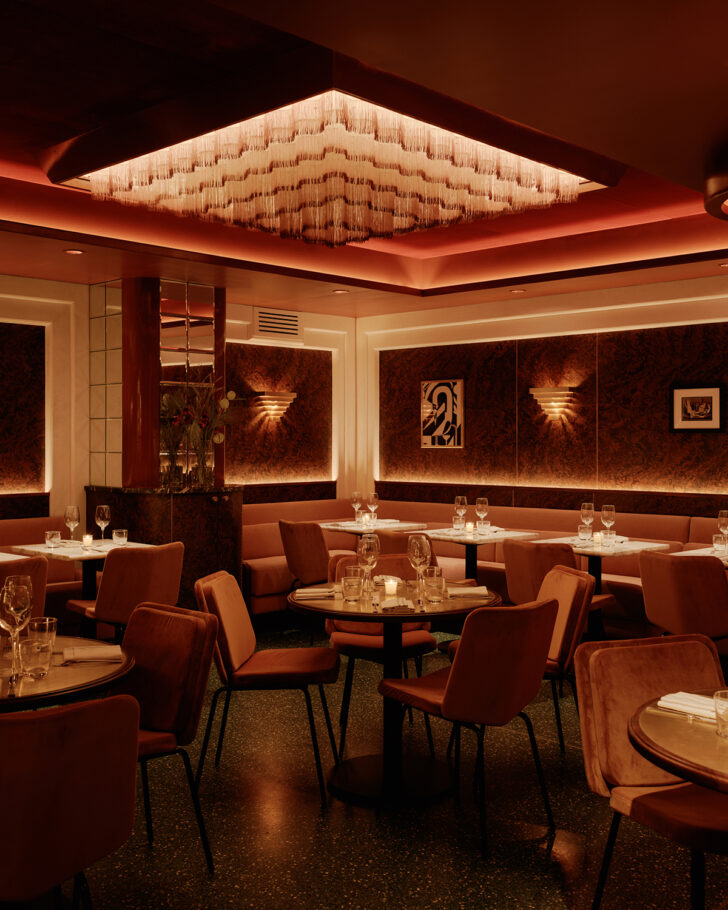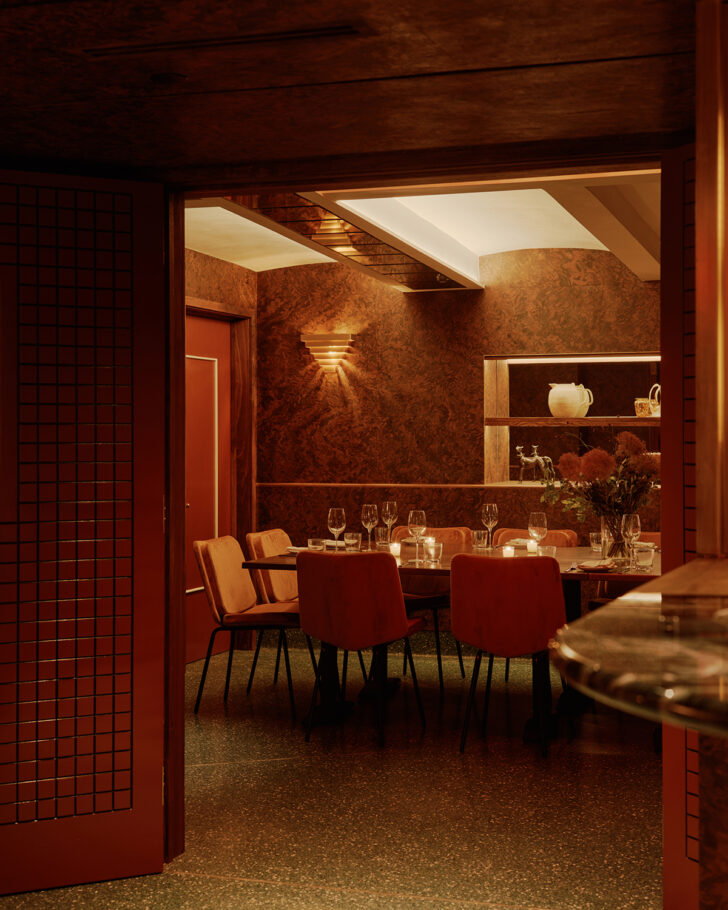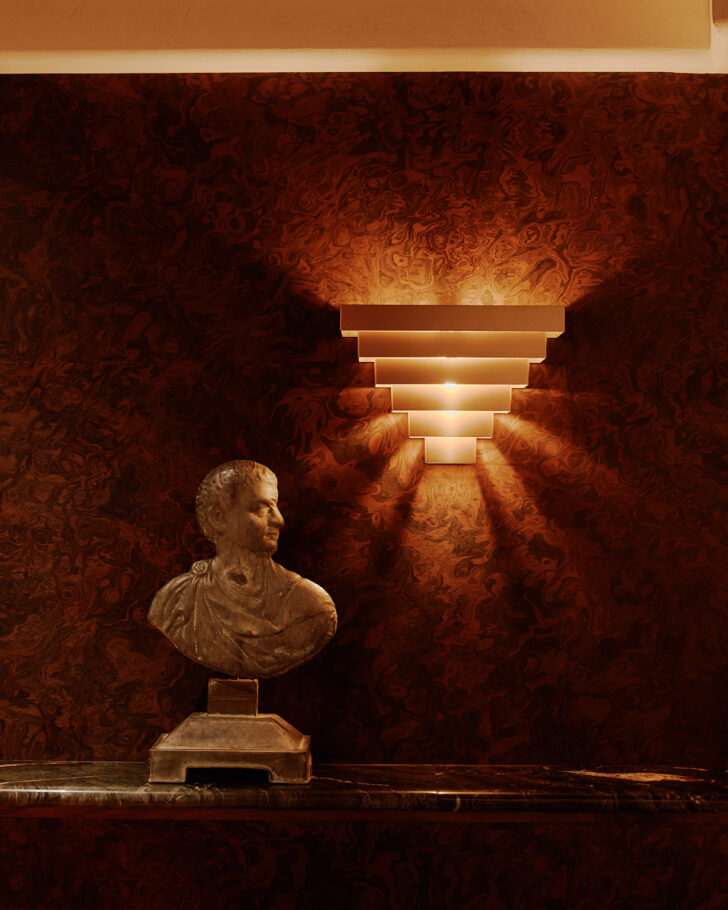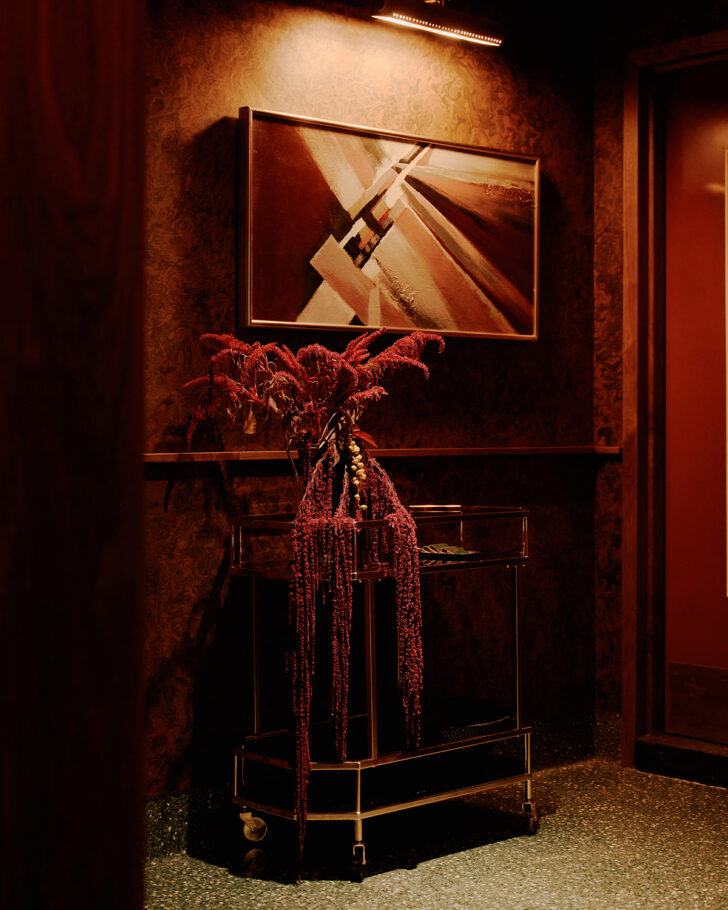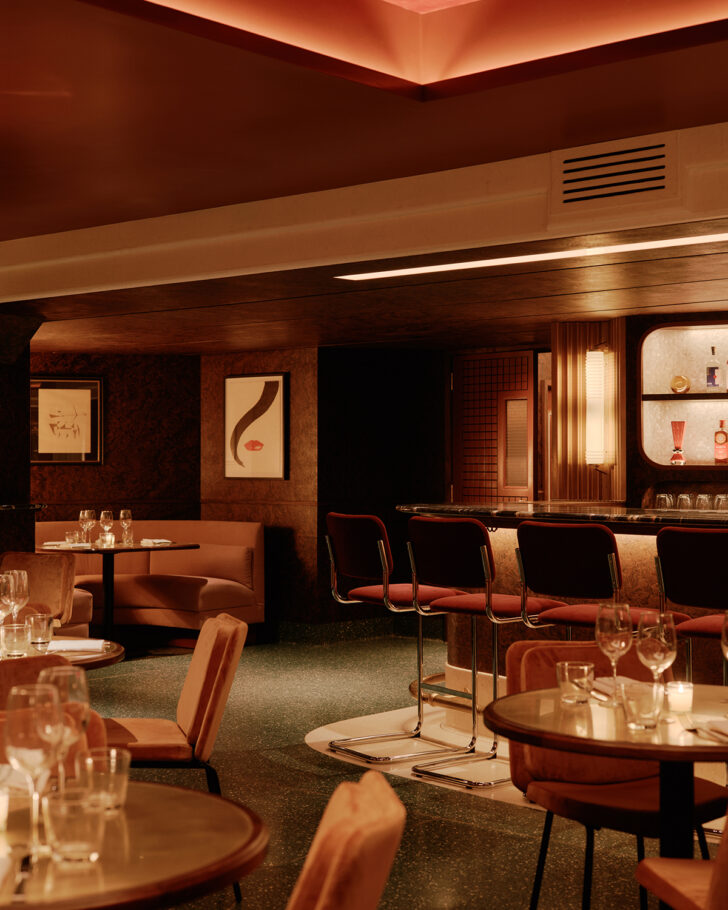 Maybe it's because New Yorkers are over the rat-infested dining sheds in the streets, or maybe it's "The Bemelman's Effect," but there's been a noticeable resurgence in nostalgia for the chic bars and bistros from the city's golden age of libating. Several spots that pay homage to this bygone era have opened up recently: first The Nines, then Cecchi's, and now Sotto, a subterranean negroni bar below new NoMad restaurant Lupetto that's designed by Parts and Labor Design to feel like "Mad Men on holiday." The studio's custom lighting does much of the work to create this atmosphere, from a velvet-framed tasseled chandelier, to triangular metallic sconces that dimly illuminate the burled wood walls. "It's a quintessential New York destination that absorbs your sense of time without a mere hint," said Parts and Labor, who describe the mood as "unapologetically sexy." Find me here all winter.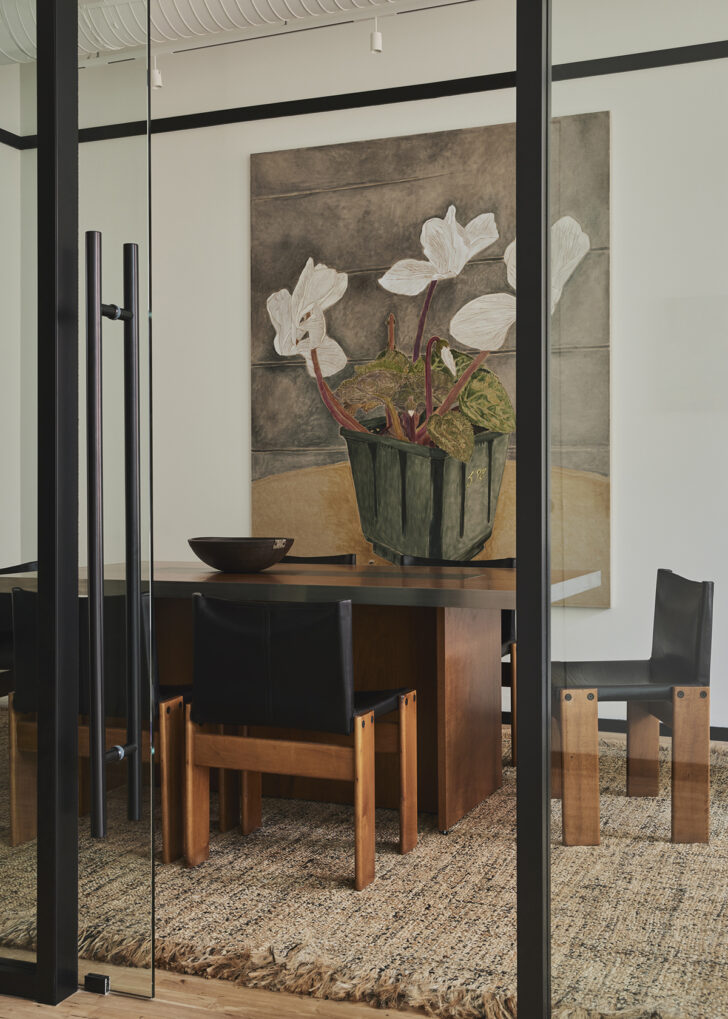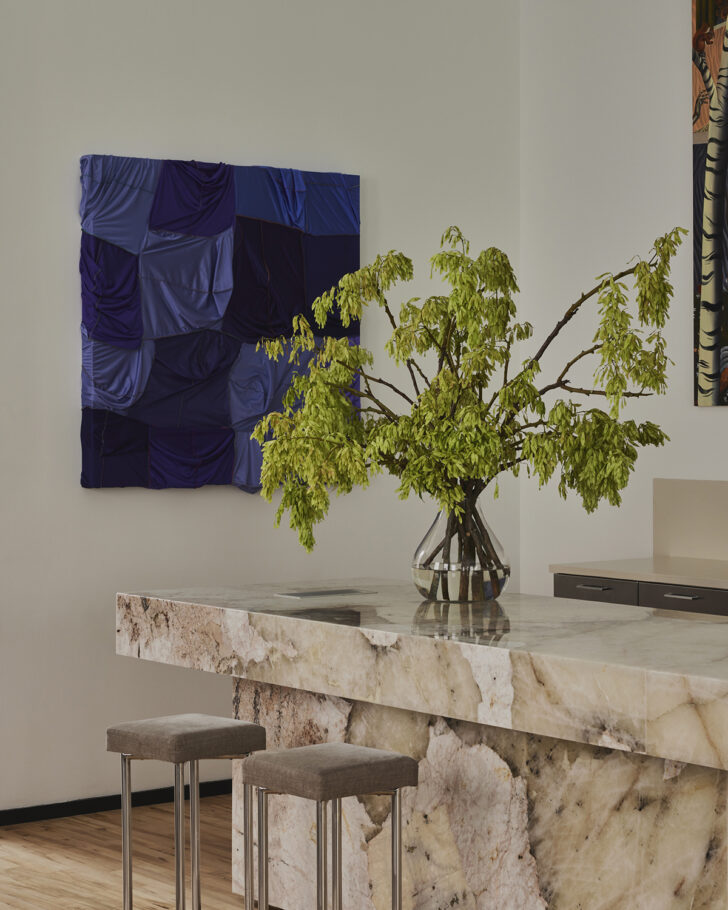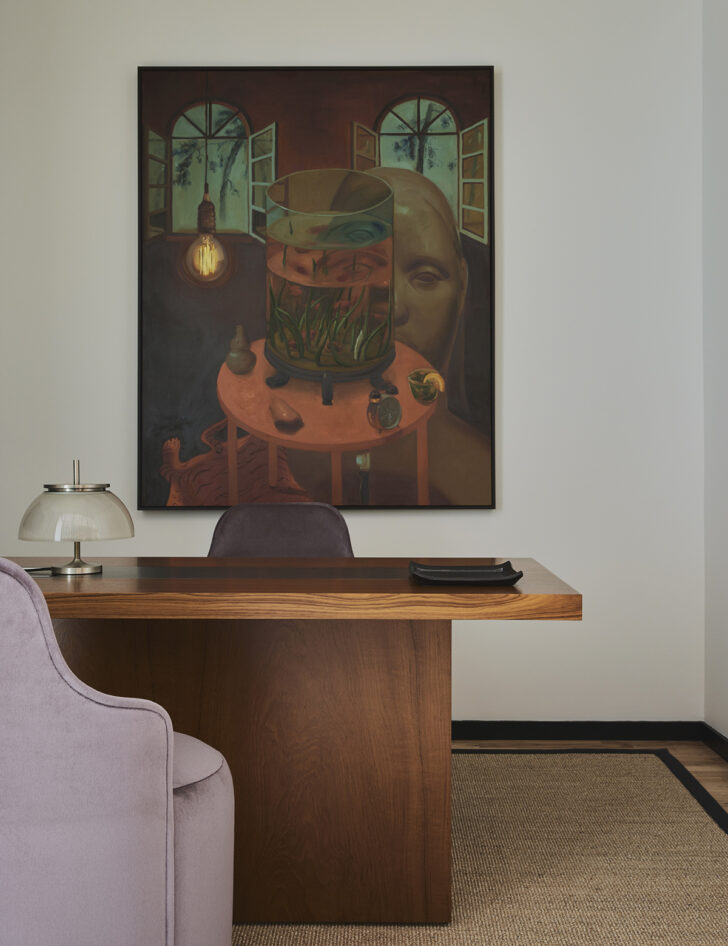 Speaking of a hankering for "old New York" in the air, design studio Husband Wife has used the city's loft architecture of the 1980s and 90s to inform its gut renovation of an office space for Orange Barrel Media. The 3,500-square-foot, top floor space is largely open plan, with curated seating arrangements and glass-partitioned offices forming a neutral counterpoint to an extensive art collection. Works by Robin Williams, Anthony Olubunmi Akinbola, Hayley Barker, Alvaro Barrington, Theresa Chromati, Kevin Beasley, Dominique Fung, and more are peppered through the interior, which when stepping off the elevator is "like discovering a secret space in that magical, New York only kind of way," says Husband Wife co-founder Brittany Hart.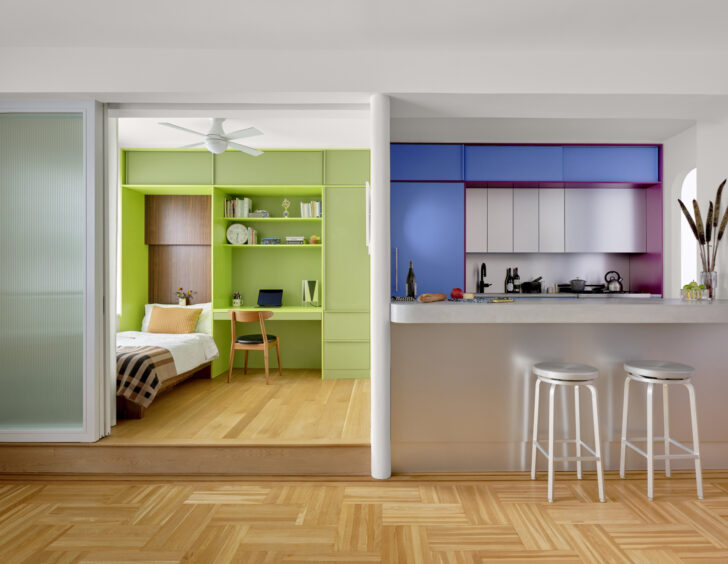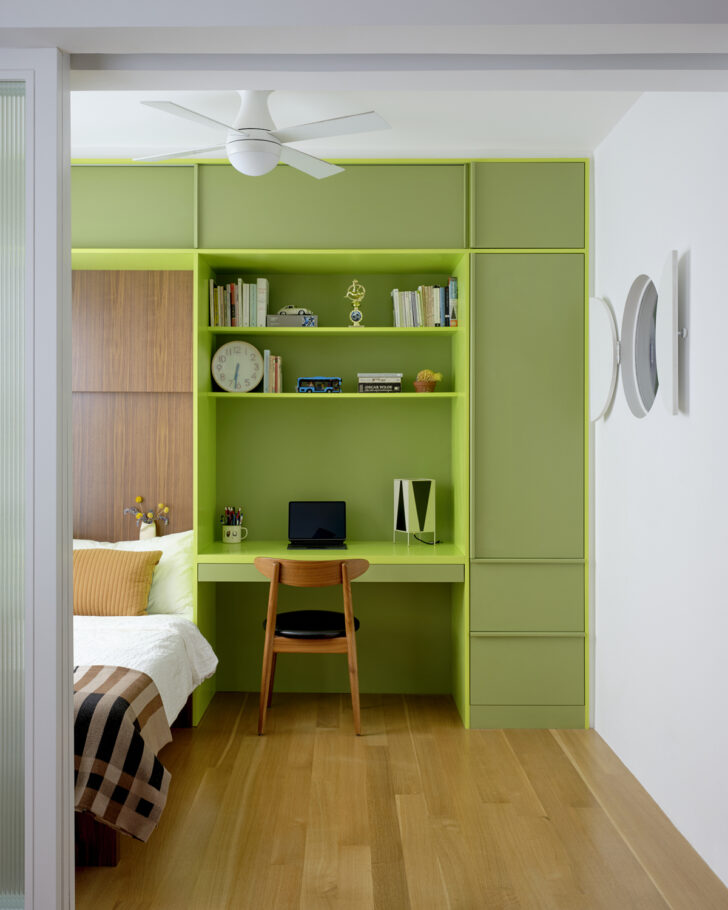 Bright blocks of color, built-in storage and a little extra spatial separation have given this apartment in Manhattan's Hudson Heights a fresher, cleaner look and feel, courtesy of NYC studio Ideas of Order. The team added a dividing wall between what has become a bedroom-slash-workstation — which they painted lime green — and the kitchen, which now features blue, purple and stainless steel cabinetry influenced by the polychromatic millwork of French modernist Charlotte Perriand. A new arched opening that echoes the building's original 1940s Deco elements defines these areas as different from the living space, and sliding fritted-glass doors can close off the sleeping zone entirely. Pink and gray closets installed in the entryway allow the family to hide away coats, shoes and other items, keeping the parquet flooring clear of clutter.
Exhibitions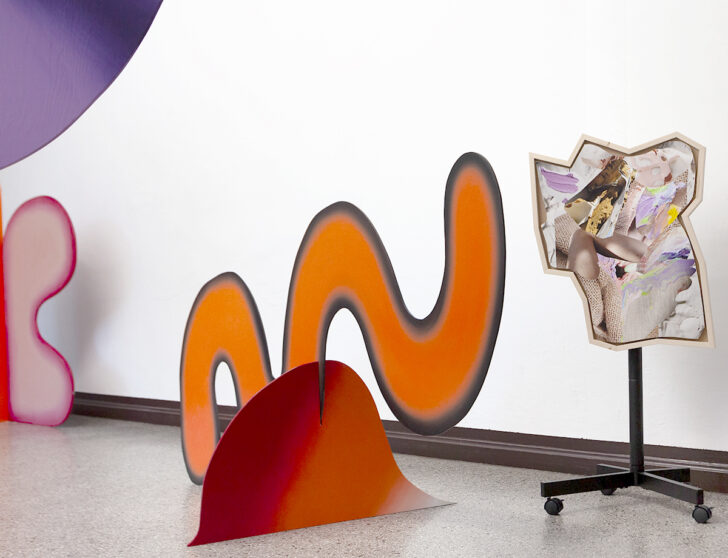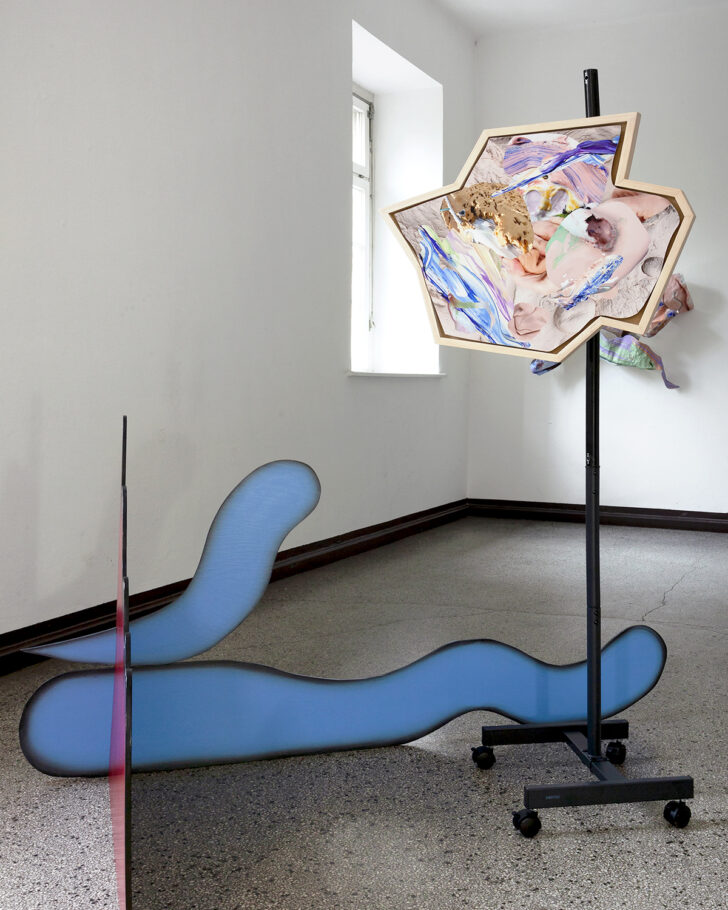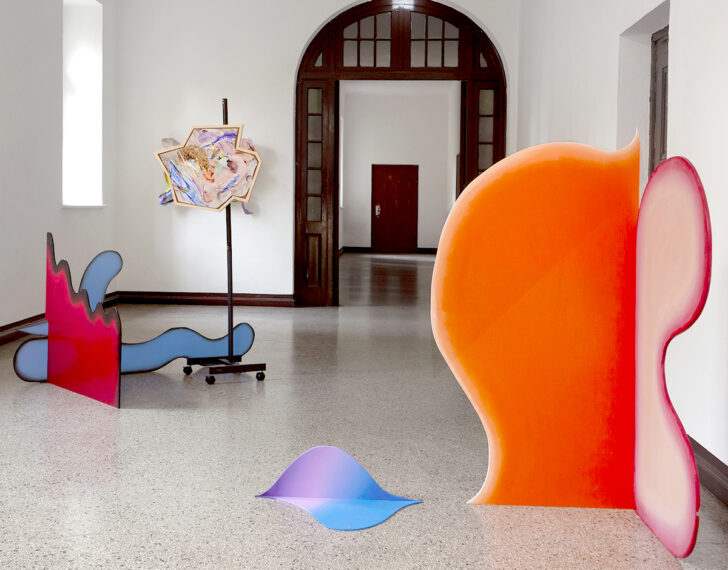 Berlin artists Katharina Trudzinski and Rachel de Joode noticed the similarities in their work — both "significantly influenced by digital elements, and drawing from the history of painting and sculpture as an ongoing, evolving discourse" — so decided to stage a joint one-day exhibition at de Joode's Berlin studio last month. Aptly named Together on Sunday, the show paired Trudzinski's large-scale, colorful cut-out sculptures and de Joode's mixed-media collages mounted on wheelable black poles, creating a pop art meets expressionist scene that's super fun to look at.
Discoveries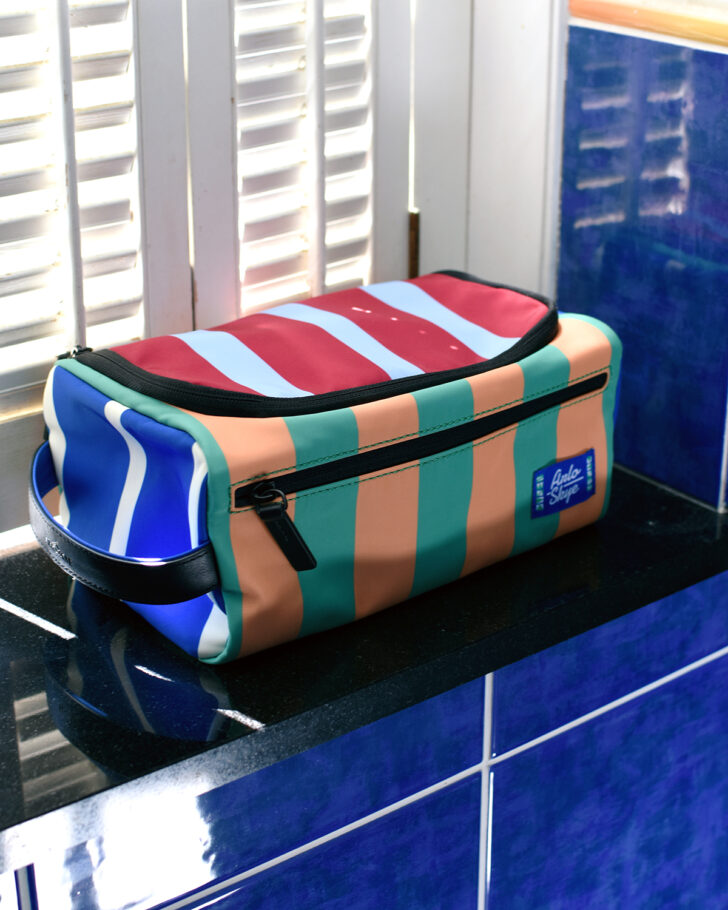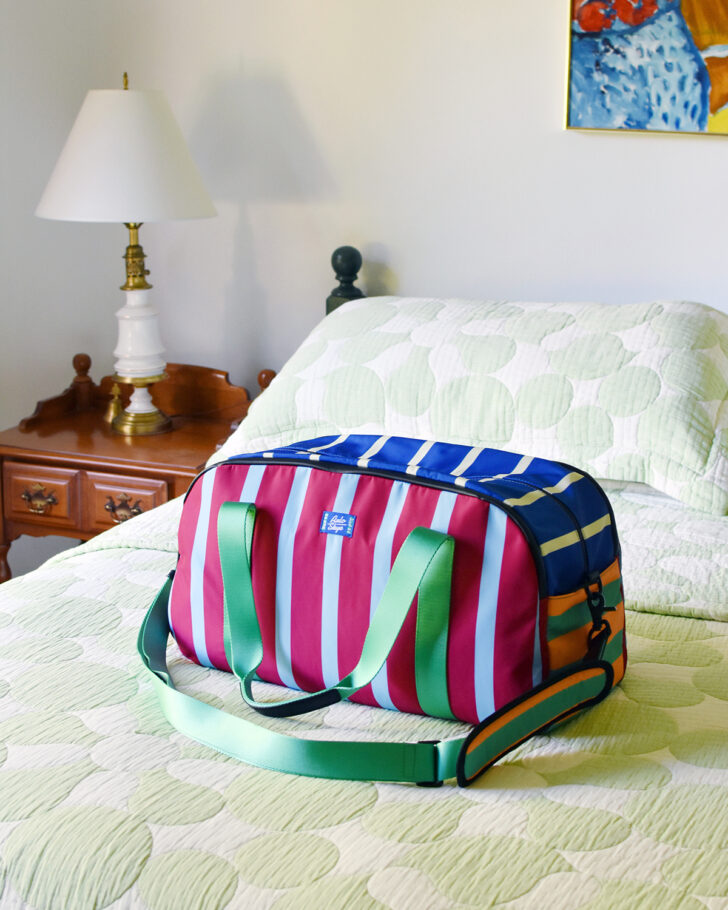 Luggage brand Arlo Skye loves a design collaboration (remember our limited-edition sage suitcase from 2017?), and following a lemon-yellow carry-on that became a bestseller, the brand has brought back Brooklyn studio Dusen Dusen to apply its signature bold, colorful prints across a trio of travel accessories. The lightweight, water-resistant bags are covered in multiple variations of two-tone stripes, forming a multi-hued patchwork effect. The collection includes Arlo Skye styles The Weekender, The Backpack and The Dopp Kit, and gives us another excuse we didn't need to plan a getaway.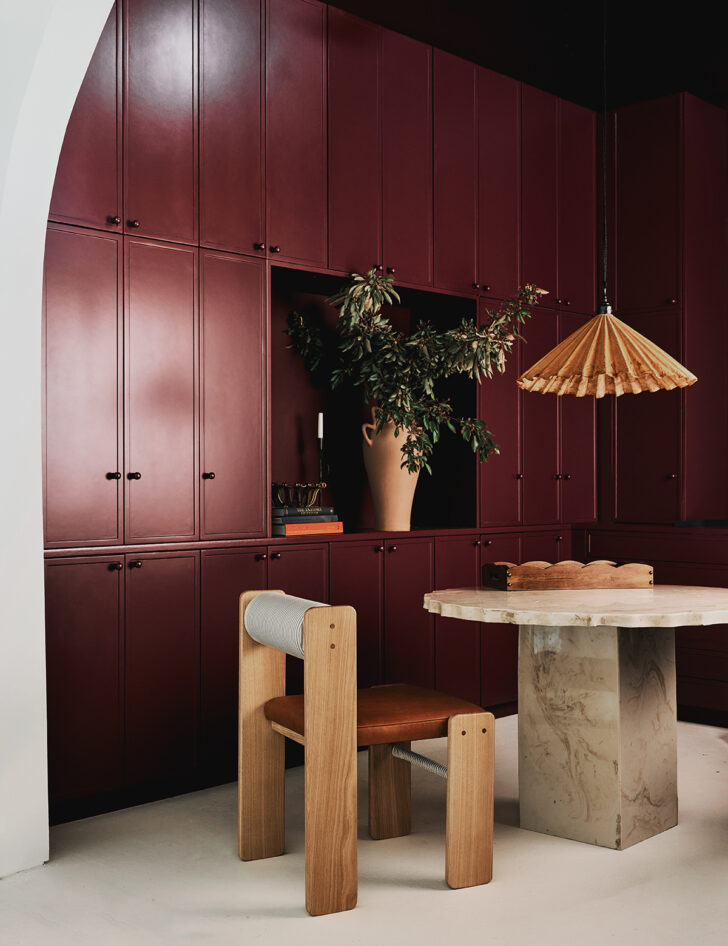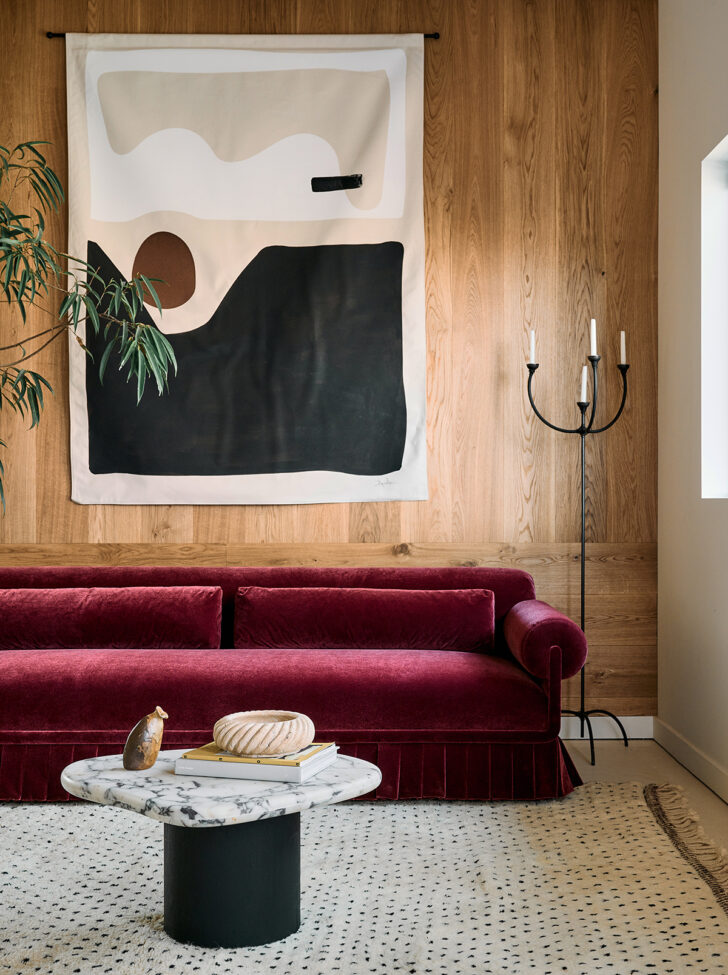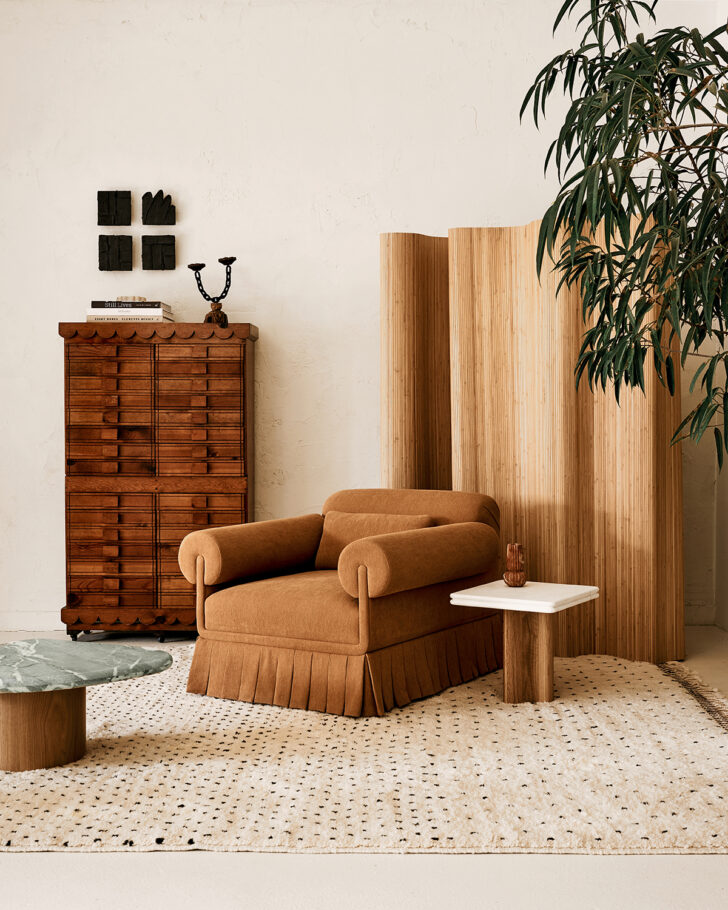 Michigan-based designer Sarah Sherman Samuel has expanded her self-produced furniture collection with a variety of new seating designs that are just as warm and inviting as the debut pieces. They include an armchair upholstered in caramel corduroy and a couch covered in cranberry-colored velvet, both with cylindrical arms, and pleated fabric skirts that play into the grandmillennial trend. There's also a dining chair with a plank-like wooden frame, and options for leather or striped fabric seats and backrests.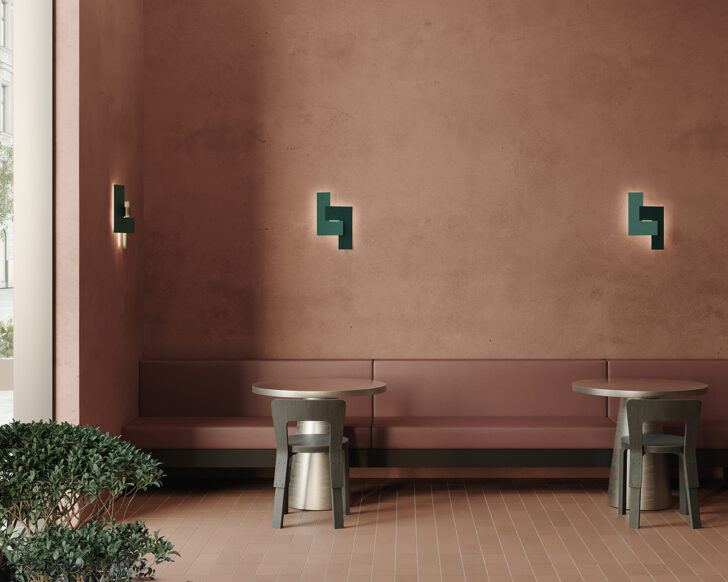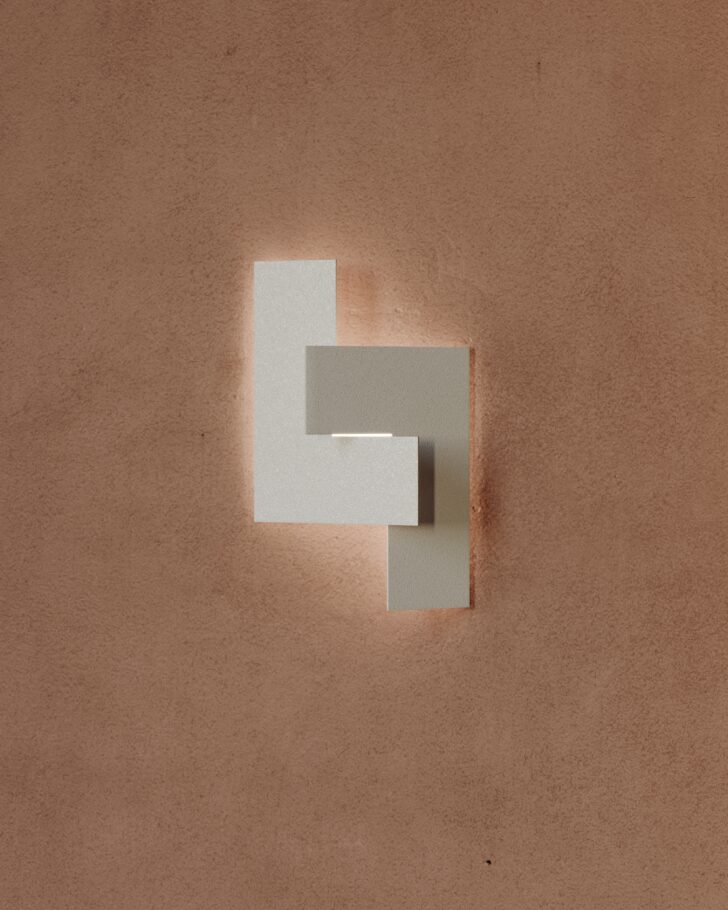 When it comes to lighting, sometimes simple geometry is the most effective. And that's certainly the case for RBW's latest collab with hospitality design gurus Yabu Pushelberg: A sconce comprising two overlapping L-shaped elements that cast shadows across one another, and create a classic and impactful statement on the wall. The Glyph series is influenced by the minimalistic art of the 1960s and 70s, referencing the sharp shapes, bold colors and industrial materials of that era, and comes in four finishes named Emerald, Luster, Glimmer and Natural.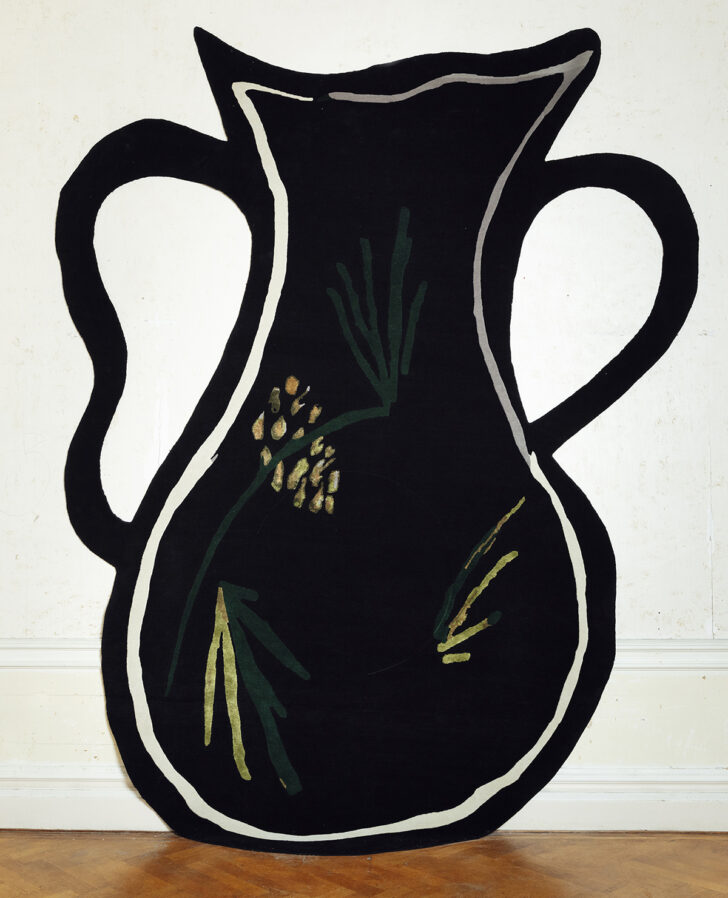 This giant rug in the shape of a vase is giving major main character energy. Designer Anissa Kermiche and contemporary rug producer Sibylle de Tavernost teamed up to translate the wavy forms of the hand-drawn sketch into a carpet, celebrating its feminine curves and Matisse-like quality. "For once it's the coffee table that we place on the vase, rather than the other way around," Kermiche jokes. Named Belle Saison, the large design is part of a capsule collection that includes three formats and two colors.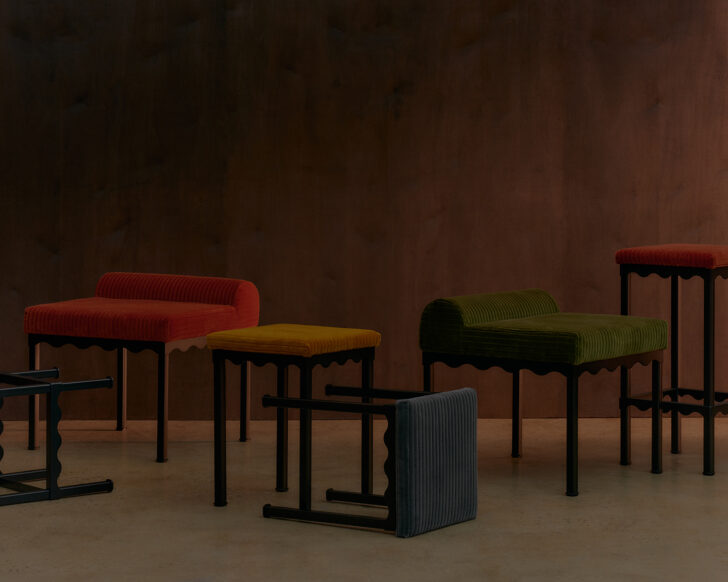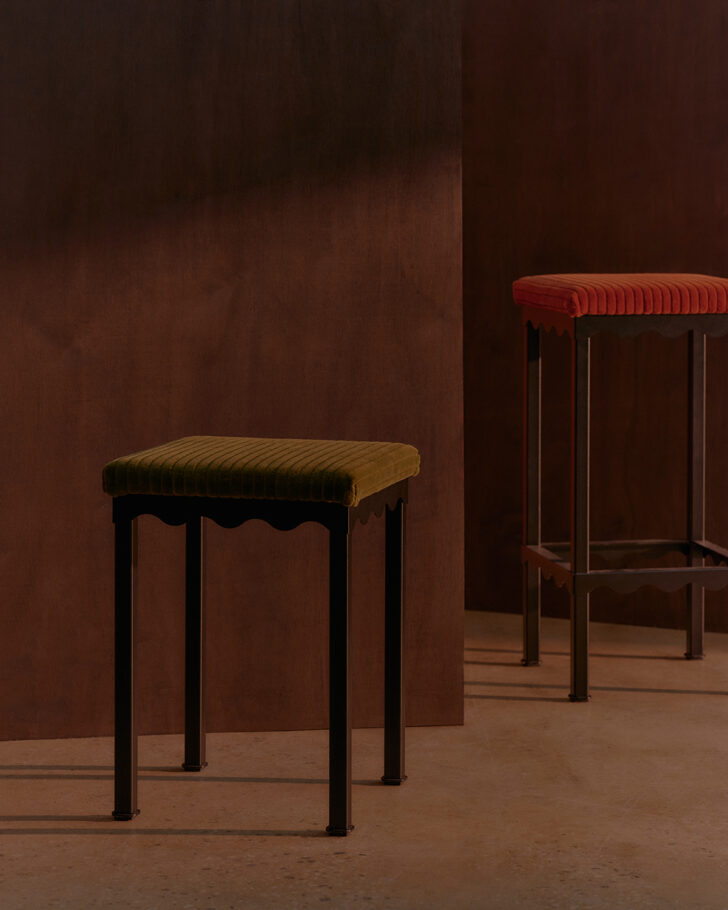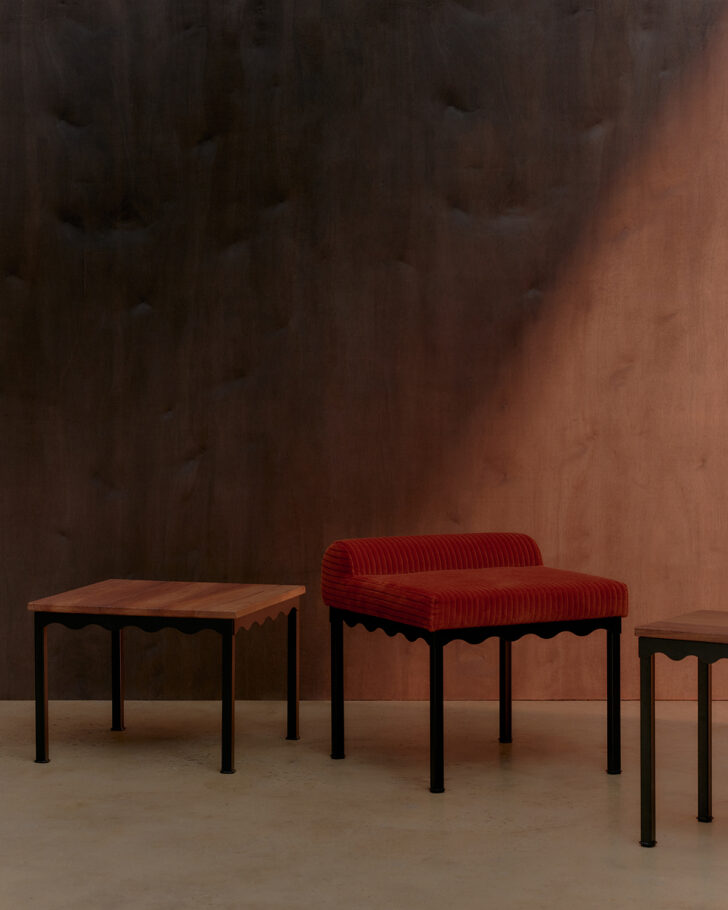 If you hadn't noticed by now, we're suckers for an undulated edge. So Melbourne studio Coco Flip's new Bellini furniture collection, which features wavy trims that wrap powder-coated steel frames, naturally caught our eye. Founders Kate Stokes and Haslett Grounds were influenced by beach parasols and awnings, so created the benches, stools and low tables as "an ode to European summers." Cushioned seats are upholstered in wide corduroy, for a "nostalgic sense of luxury," and wood finishes are available for the table tops. All of the pieces are proudly crafted in Australia.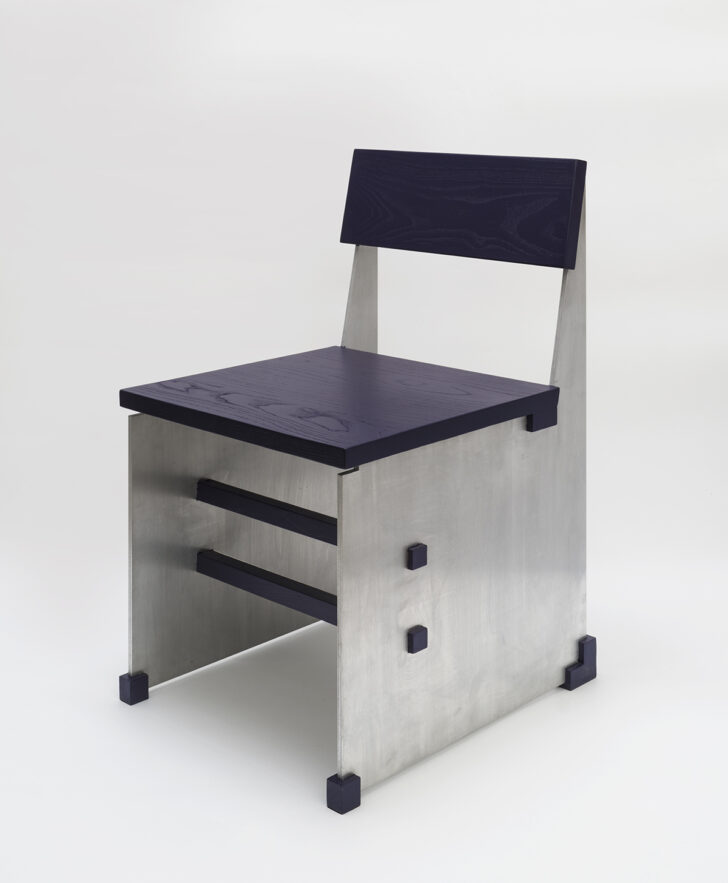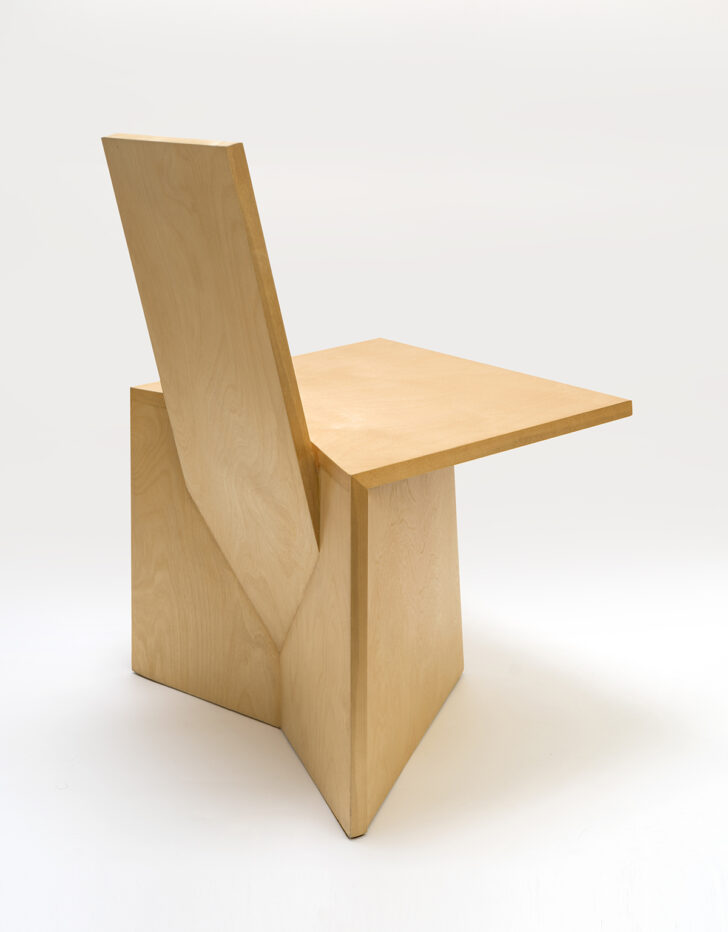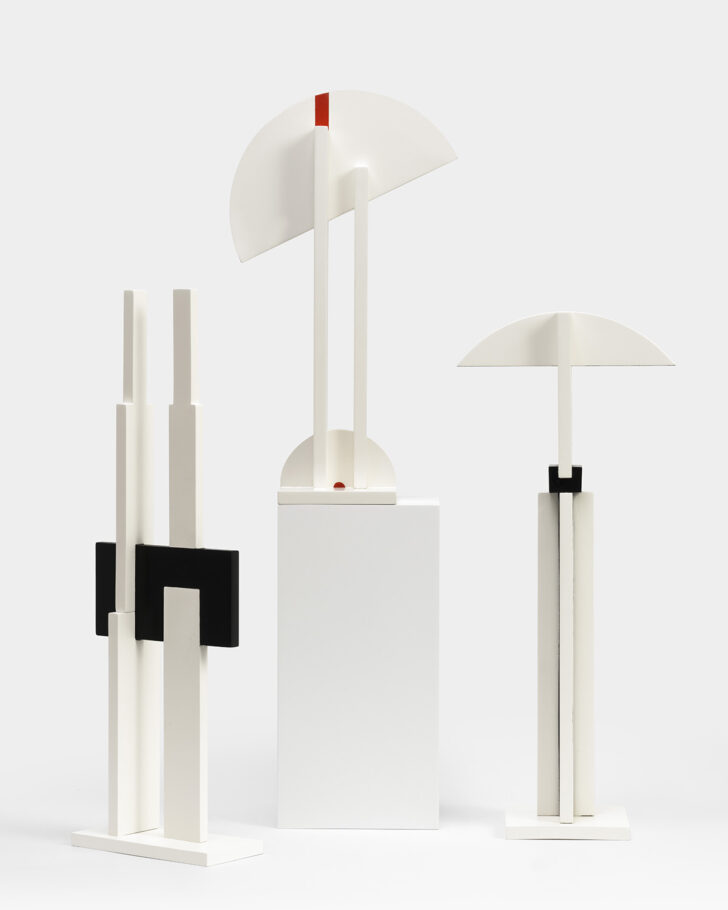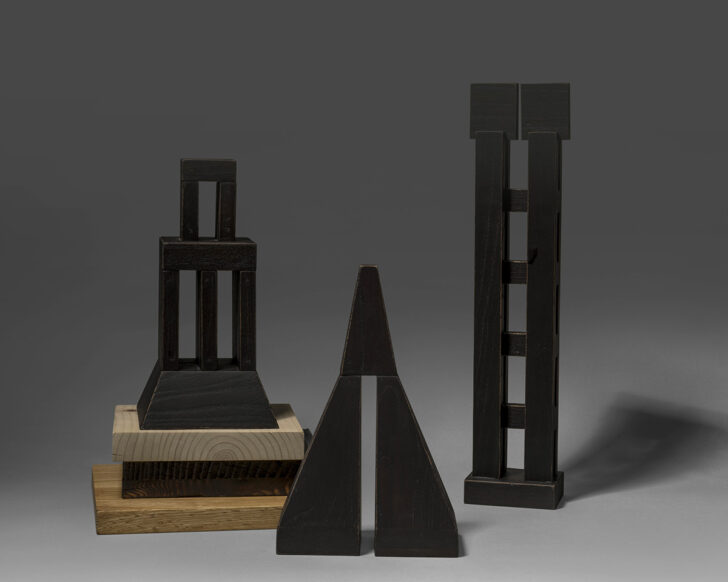 Chinese studio Towerland has revealed several sets of intriguing sculptures and chairs, all with a minimalist sensibility but varying in forms and finishes. First there's the TD23 chair, made from perpendicular planes of vertical aluminum and horizontal purple-dyed elm, then the TD25 model that comprises a base of faceted birch triangles that form a prow, and a flat backrest that intersects both the base and the square seat. The group of blackened wood X2 sculptures are "miniature architectural towers" reminiscent of abstract chess pieces, with various heights and geometric shapes, while the off-white X5 sculptures feature hints of black and red, and are shaped to resemble "incomprehensible novel lifeforms." Weird and wonderful!