Related Stories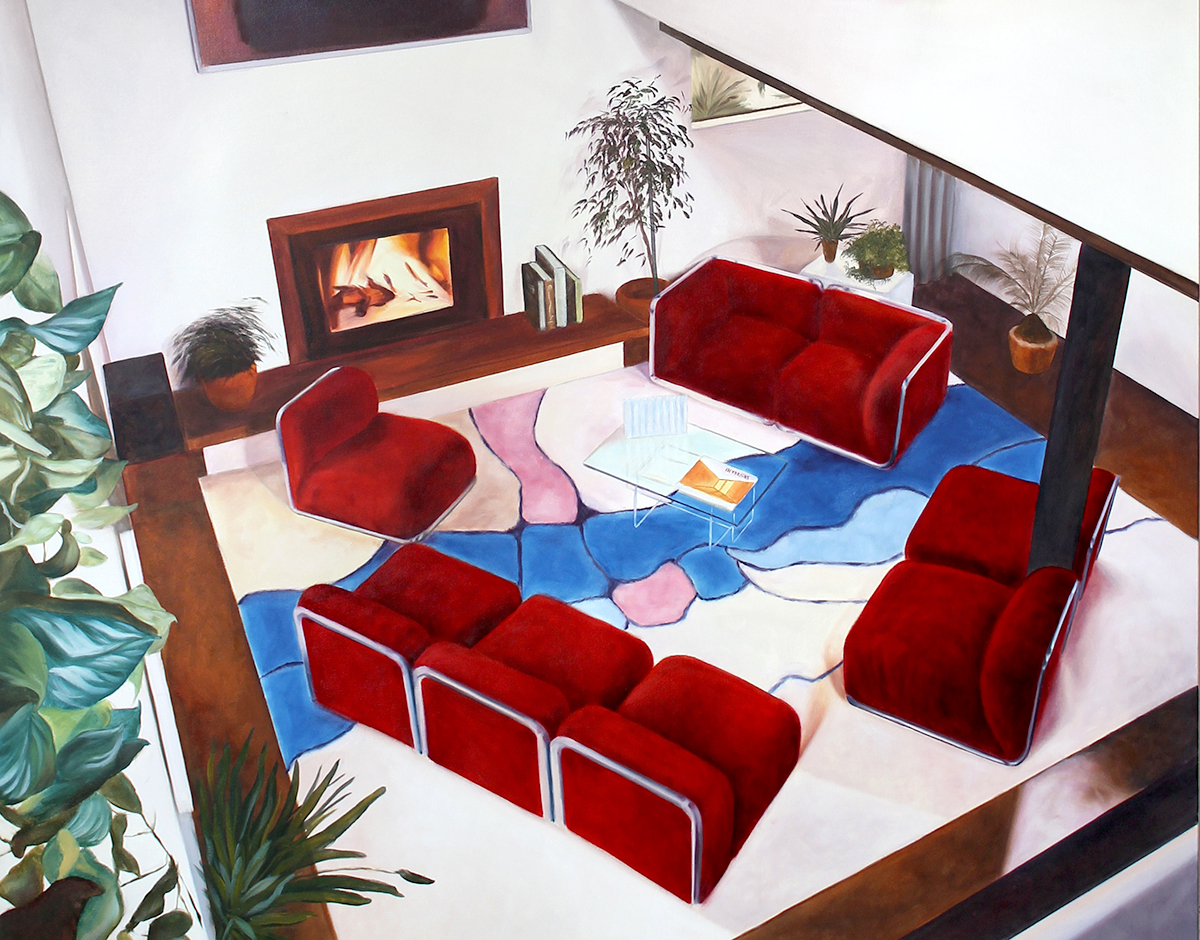 07.18.17
Canadian artist Brian Rideout's paintings are inspired by amazing art-filled vintage interiors he finds in old magazines and DIY books, and at his new show, they're installed in a very unique, very meta way: with period-appropriate paintings by Al Held, Fernand Leduc, and Guido Molinari sprinkled in between them, and a "living room" full of vintage furniture placed in the middle of the room, so that the gallery effectively becomes a 3-D representation of the spaces depicted in his canvases.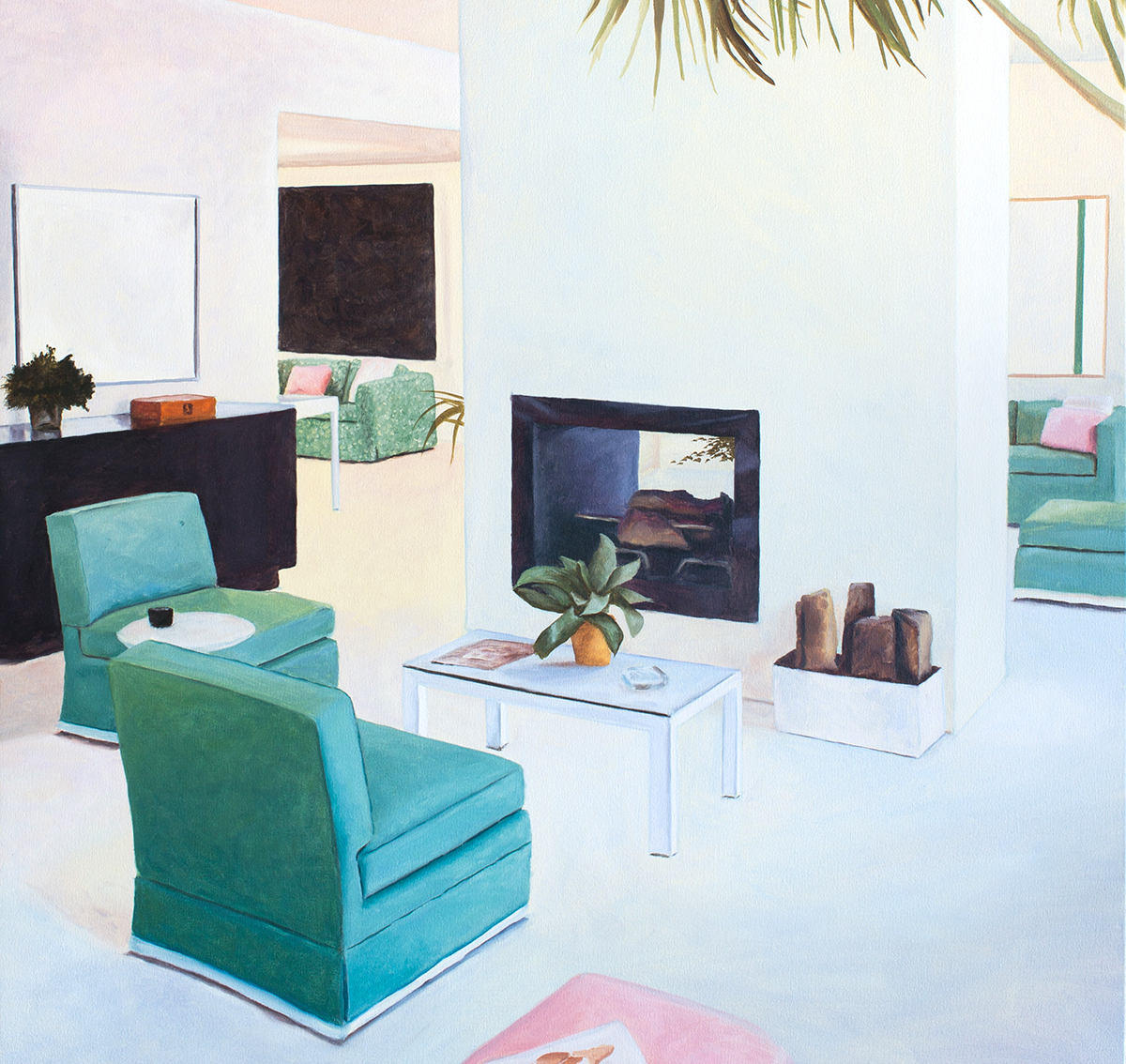 03.28.17
Brian Rideout's American Collection Paintings are meant to transform the interiors images he finds in old decorating books and magazines into archival records of time and place: "A contemporary reference to the Flemish collection paintings of the early 17th century, American Collection Paintings … aims to reorient these glossy commercial examples into historical documents," he says.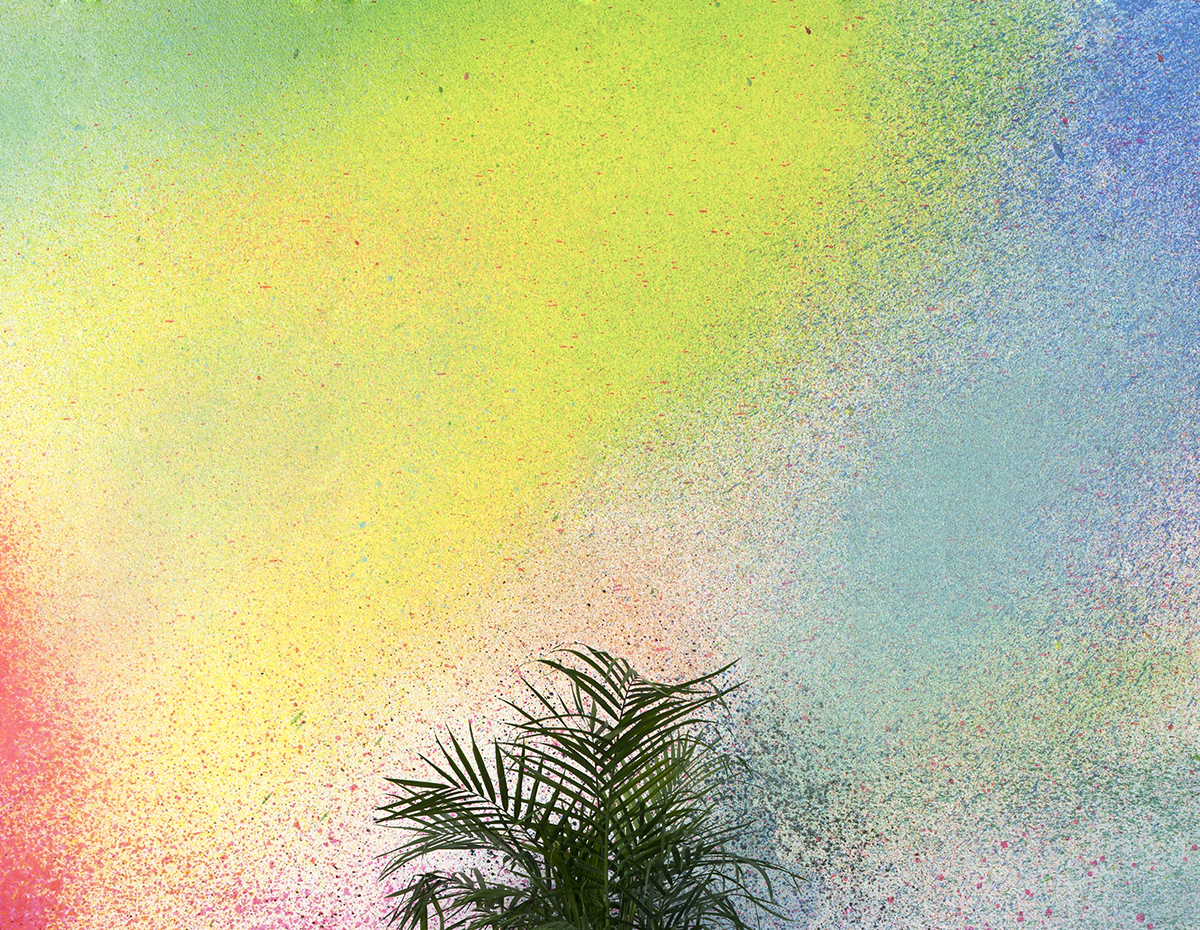 07.11.16
When the New York design showroom Colony presented new work by its roster of emerging talents during design week this past May, the furniture wasn't the only highlight — several of the space's carefully styled object vignettes were backdropped by rainbows of hyper-color ombre splatter-paint that we zeroed in on immediately, assuming they were an artful site-specific flourish applied by someone who knew their way around a spray can. Not so: They were actually panels of large-scale, non-repeating wallpaper by Brooklyn's Flat Vernacular, in a new pattern called The Heavens.