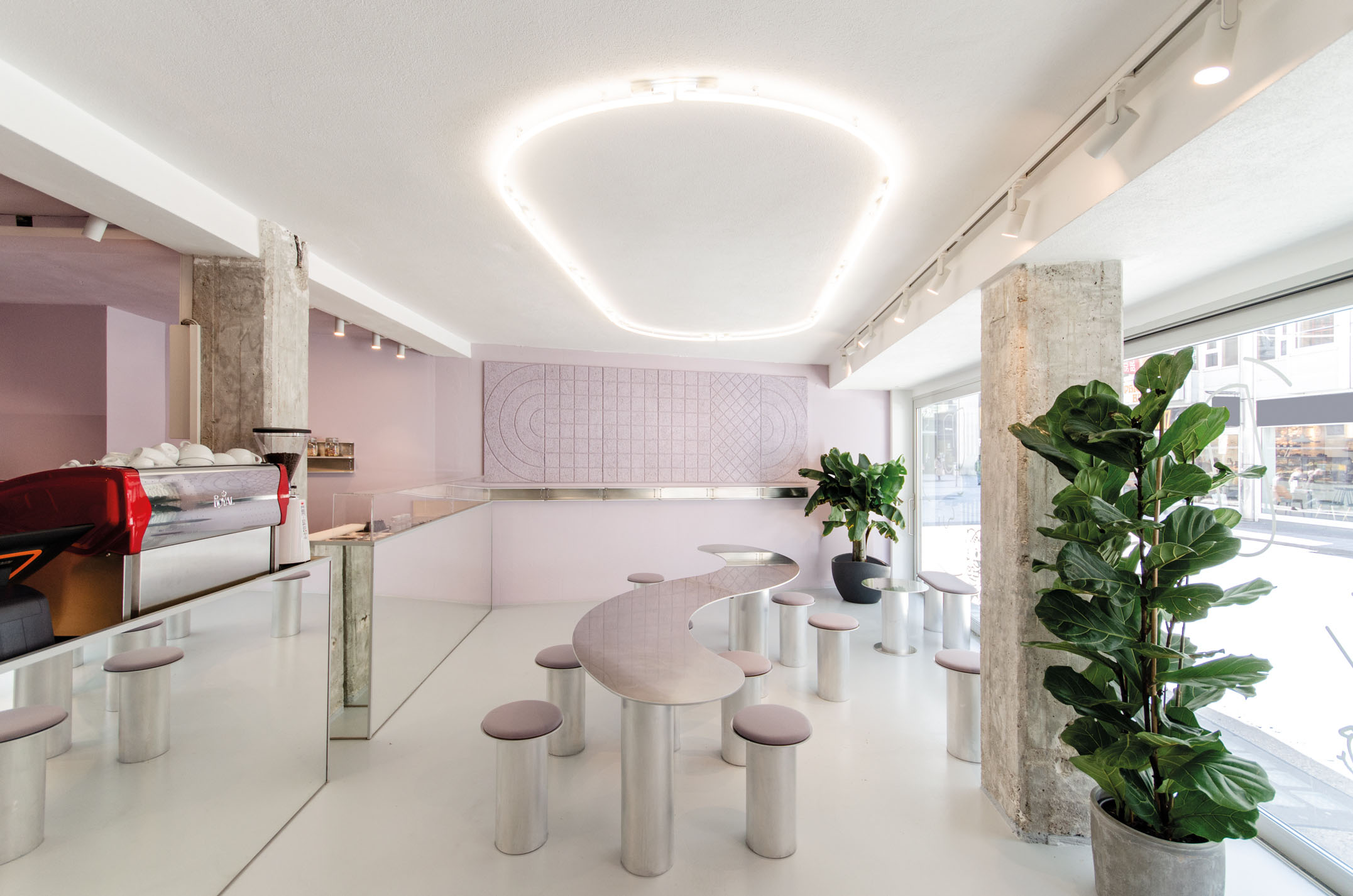 A weekly Saturday recap to share with you our favorite links, discoveries, exhibitions, and more from the past seven days. This week: a few good fundraisers, color-blocked interiors, and a new exhibition inspired by quilt makers.
Fundraisers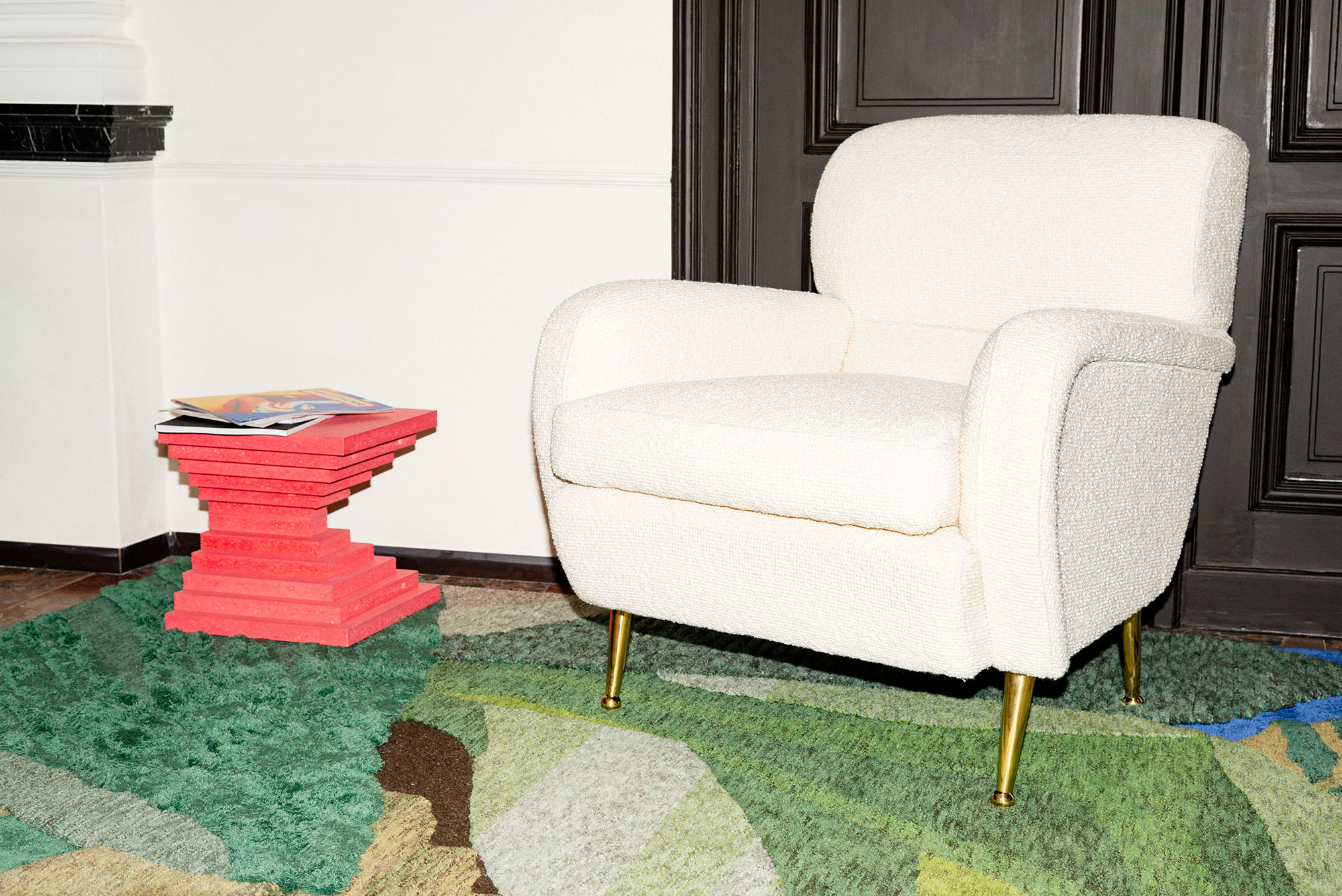 Orior will be auctioning off nine of their best-selling pieces from their current collection to benefit healthcare workers and essential medical staff. Bidding starts at around $650 for a chair that retails for $5,300 and runs from April 27 to May 3. Don't try to block us on that mustard fringe!
Inspired by the hugely successful Pictures for Elmhurst and 100 Fotografi Per Bergamo, charity initiatives spearheaded by photographer Samantha Casolari, Études has launched Yes Future, a print auction to benefit COVID-19 research. Featuring the SU-friendly work of Nacho Alegre, Marcelo Gomes, and others, each photo is available as a signed edition of ten—so click through quickly if you're interested!
Links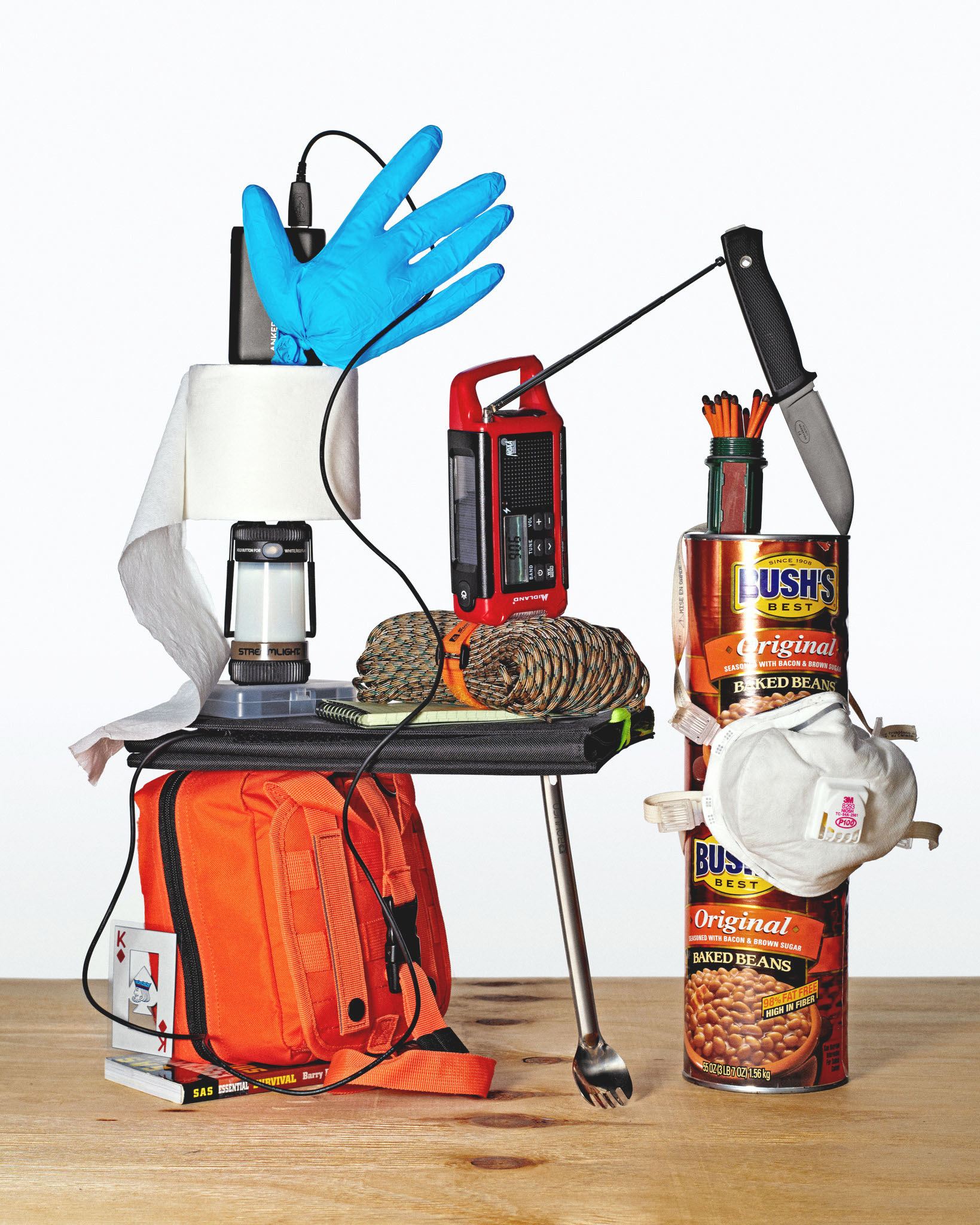 I've had doomsday preppers on my mind lately (haven't we all?), and this #stayhomestilllife by Bobby Doherty for a Times report on Silicon Valley (the dek: "In tech circles, gearing up for the apocalypse was a cliché. Now it's a credential"), is making me rethink the role of "content creators" in times like…well, these.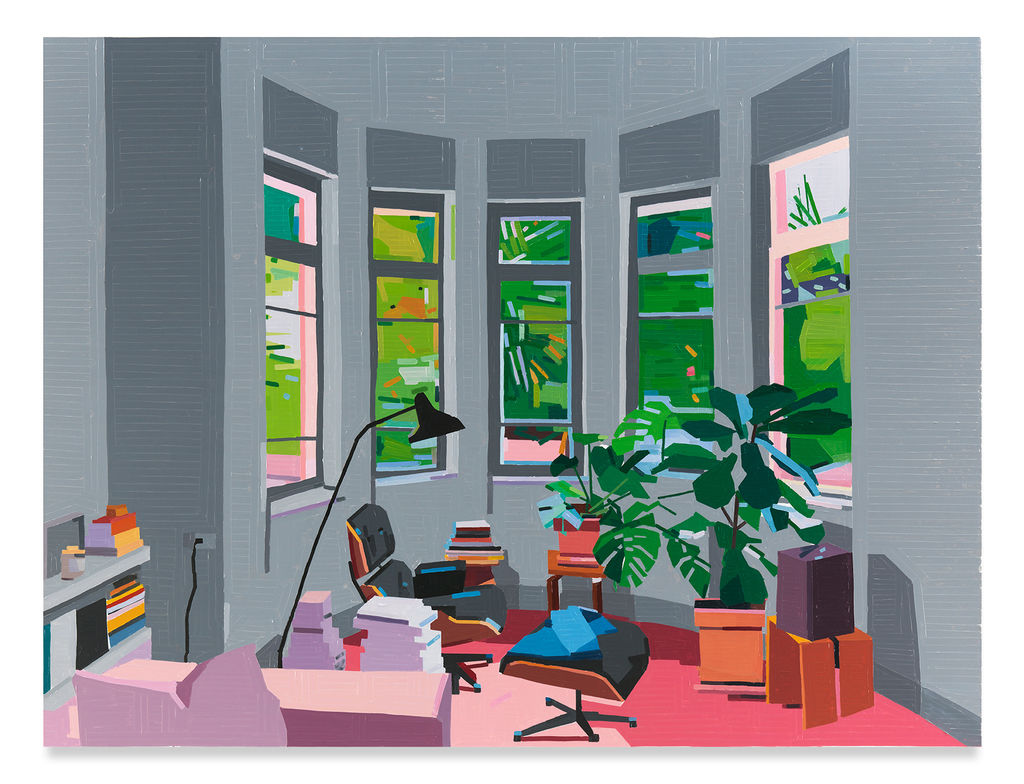 Artsy did a deep-dive on the idiosyncratic work of Israeli-born Guy Yanai, whose practice involves painting from sources as varied as TripAdvisor and Google Maps and whose outlook on the current art landscape can be summed up thusly: "You can pretty much be anywhere," given you have a modicum of democracy, free internet, and reliable shipping. Funnily enough, the United States might be on its way to losing all three.

Interiors
The yin-yang aesthetics of fashion designer Emily Bode and her partner, Aaron Aujla of Green River Project, combine to stunning effect in their downtown NYC home.
I'm not exactly sure where this apartment is, or to whom it belongs, but I found it via Spanish Elle Decor and I am here for this glossy red wall!
Would you call this color combo "forest" and "mustard"? Or is it closer to "saffron" and emerald"? Either way, we have the down under design teams at Doherty Design Studio and Ari Alexander Design Group to thank for yet another eye-catching Aussie residence.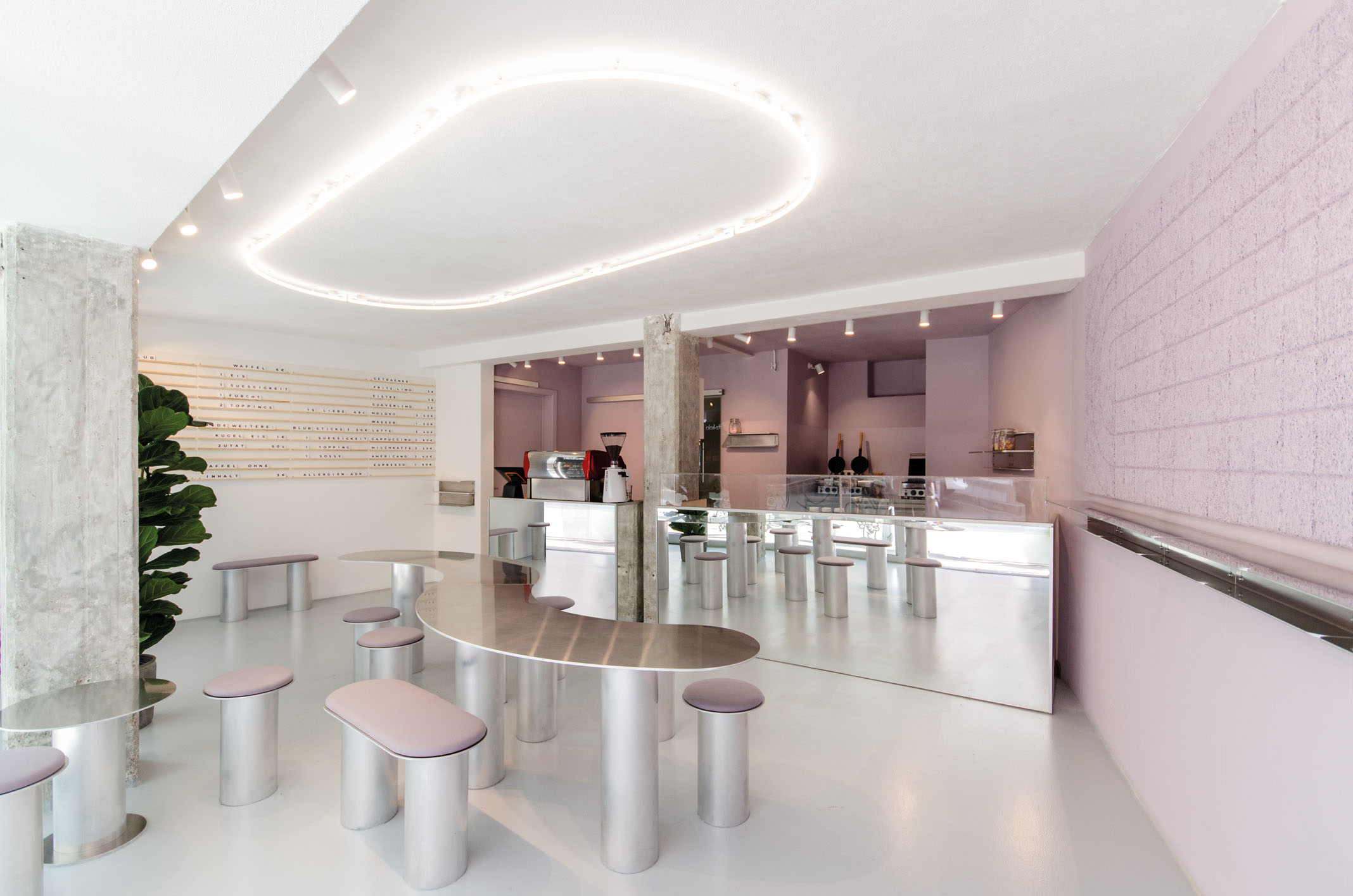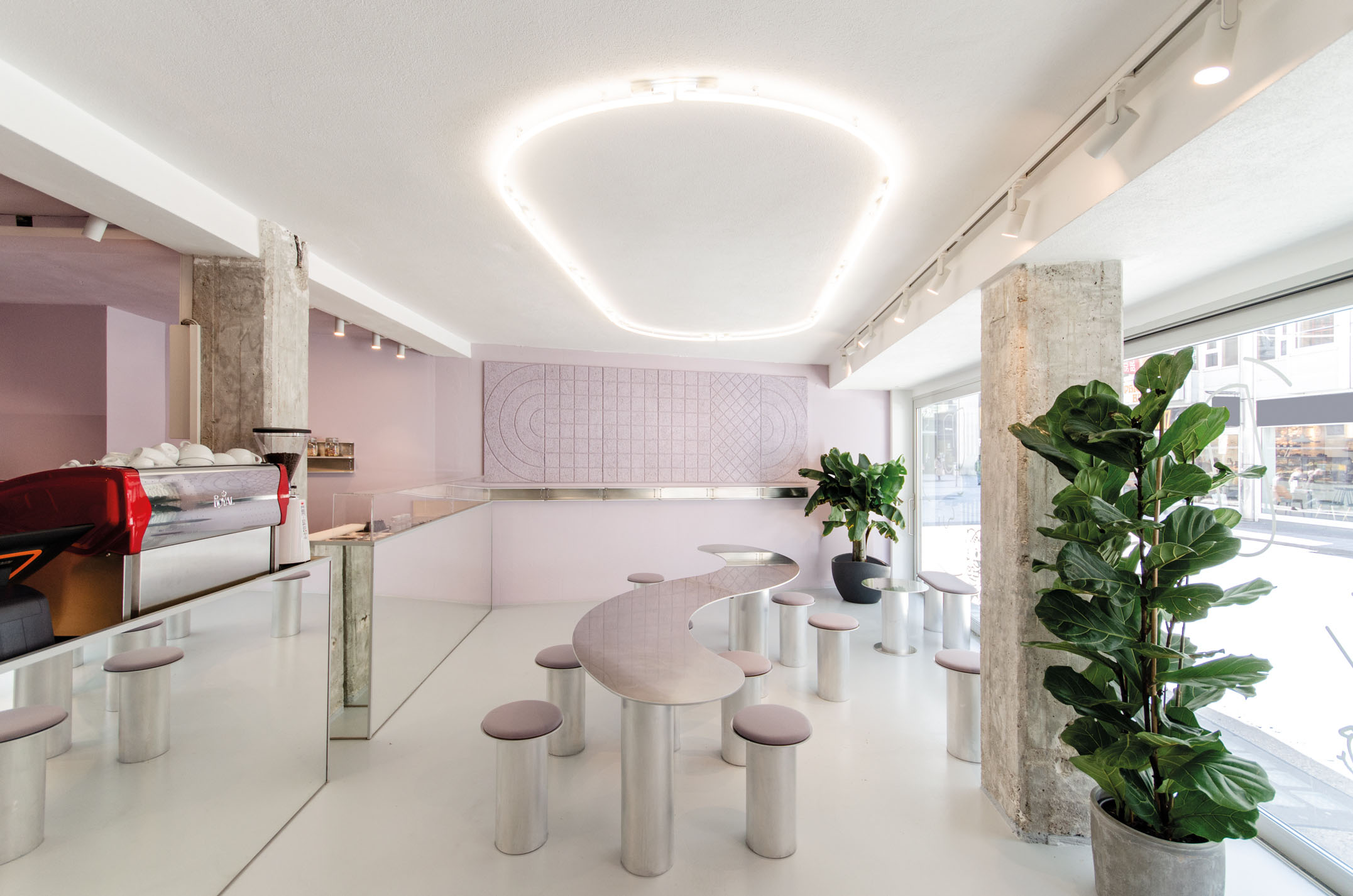 A waffle shop in Stuttgart, Germany is not necessarily the first spot that might come to mind when you think "modernity," or "style zeitgeist." (Maybe the outsized influence of Waffle House?) But interior and product designer Daniele Luciano Ferrazzano, of Studio DLF, has indeed created a modern and stylish waffle emporium in Stuttgart, dubbed Blub, "defined by soft tones and the use of untreated aluminum." I'll have what she's having!
A bit of a departure, but I wanted to shout out the interiors in Todd Haynes's 1995 drama Safe, starring Julianne Moore, now streaming on the Criterion Channel. The actress is in top form confined to the sterile aestheticism of suburban California, a Lynchian Stepford Wife. Haynes's use of window treatments throughout the first half of the film neatly foils the open-air cottage Moore finds herself in in the latter half, and begs the question: Blinds. Due for a comeback?
Discoveries
Paris-based Helder Barbosa trained as a cabinetmaker and works more in the vein of a craftsman, managing the entire fabrication process by himself. Although trained in woodworking, Barbosa creates his pieces in a wide range of materials including steel, foam, concrete and brass. (The lamps seen here are actually ceramic, while the "stone" table below is a bit of a trompe l'oeil — it's actually constructed of foam.)
Shopping
These vases by Melbourne-based artist Madeleine Thornton-Smith are akin to equally compelling works by Memor Studio, and are available online now through Modern Times.
Kelly Behun's new designs for the Rug Company—Domus (available in two colorways) and Eclipse—are finally available online.
Île Flottante is a "treasure island of vintage and unique pieces," like the above Murano glass ashtray and sculptural ceramic teapot, hand-picked by Arianna Lelli Mami and Chiara Di Pinto, co-founders of Studiopepe.

Exhibitions
Brooklyn-based Sam Moyer's latest show at Kayne Griffin Corcoran is currently being shown in an online viewing room. The exhibition includes paintings made through a process of fitting repurposed stones into hand painted canvases and works on paper made with oil paint, in response to the quiltmakers of Gee's Bend.