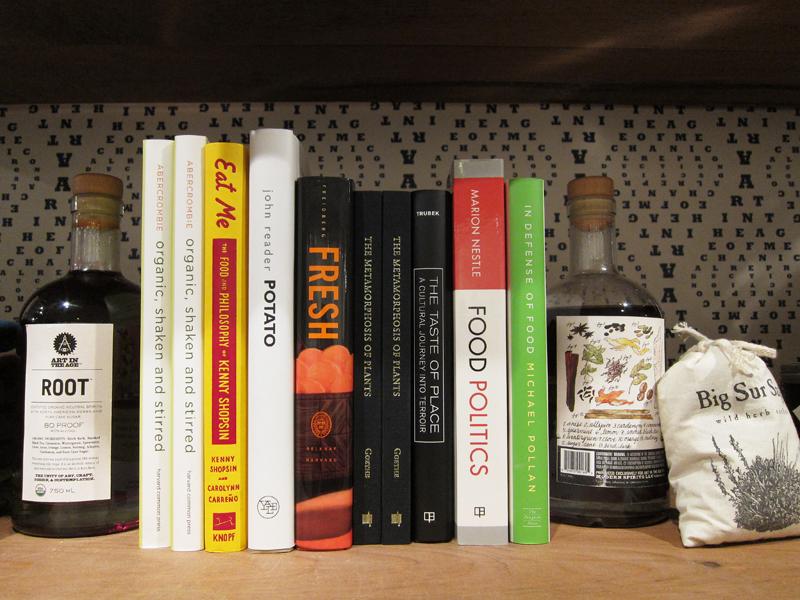 When Philadelphia adman Steven Grasse talks about his 20 years at the helm of Gyro Worldwide, the successful agency he shuttered in 2008, his assessment is as blunt as you might expect from the man who invented Bikini Bandits, a video series about strippers, guns, and hot rods: "I was the asshole who did the Camel ads," he says. "At Gyro, we had this 'I'll fuck anything that moves' philosophy." That all changed in 2008, when he sold Sailor Jerry — the rum brand he created before going on to help develop Hendrick's Gin — to William Grant & Sons for "more money than I ever made in advertising," he says. Grasse quickly changed the name of his agency to Quaker City Mercantile, and transformed its mission completely. "Now we only work on brands that we create and own or with clients I truly like personally," he says.
The most personal of those projects is Art in the Age, the Old City store and liquor brand Grasse began working on the day he sold Sailor Jerry. You could call it a modern-day general store, or "Pottery Barn for hipsters," as many have before, but it's a space unlike any other in Philly. It sells a mix of local fashion brands, private-label staples, graphic-art books, and high-end housewares, but its most defining characteristic is that it's almost never the same place twice: it doubles as a gallery space for local artists, with monthly exhibitions, and hosts regular lectures and workshops on everything from worm composting to beer-making.
The shop's somewhat whimsical calendar stems in part from Grasse's genuine desire to be a cultural omnivore. But being a businessman first, there's a capitalistic impulse at work, too. In the past year, Art in the Age has launched two liquor brands: The first, Root, is based on a Pennsylvania Dutch recipe for root beer from the days before Prohibition, when root beer actually contained alcohol. The second, Snap, which launched last month, is made with blackstrap molasses and based on a Mennonite recipe for ginger snaps Grasse remembers from his childhood. Because the store isn't a licensed liquor purveyor, the events double as tastings as well as opportunities for Grasse to snag email addresses and build his burgeoning spirits empire.
Speaking of burgeoning empires, Grasse in no way intends to keep the Art in the Age brand within Philadelphia's confines. Eighteen months ago, he purchased a 200-year-old, 72-acre farm in Tamworth, New Hampshire, its 1913 bowling alley still intact. He's spent the past year renovating the buildings and converting the fields to organic — the better to farm grains and fruits for distilling and preserving. He also purchased the town's general store, which he intends to turn into a lyceum of sorts. "We'll have lectures and things, an apartment upstairs for artists-in-residence, a print studio — we're basically trying to single-handedly revive the American transcendental movement," says Grasse. A five-acre plot across from the store also belongs to Grasse; there, he intends to build a distillery that uses only grains and produce grown within a 10-mile radius. "It would be nice to create a market where farmers get the money they're owed."
Earlier this year, we visited Art in the Age's current digs and got the chance to speak with Grasse about the shop, its buying ethos, and its plans for the future.