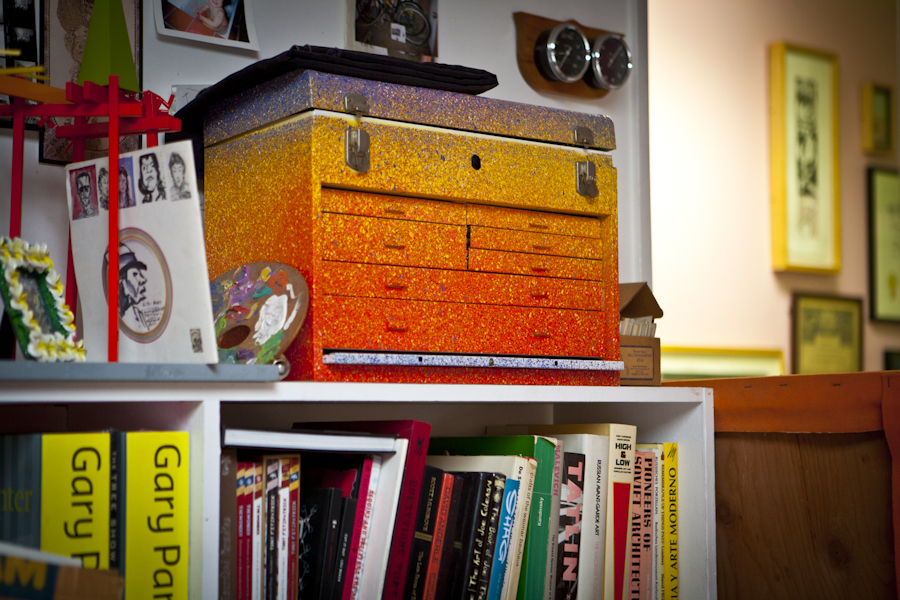 Here at Sight Unseen, we typically only take a break from our regular programming in order to retreat to someplace warm and sunny, where we can subsist primarily on fish tacos and beer. But for the next two weeks, we'll actually be hunkering down in our New York apartments, spinning out stories for the imminent publication of the first Sight Unseen book, which is set to debut in early April as part of the Unfiltered project by Karlsson's Vodka. We're especially excited to announce that our book launch will coincide with the debut of a Sight Unseen pop-up shop taking place at the New York branch of Creatures of Comfort for the entire month of April. Both the book and the shop will be populated with amazing work both by makers we've already covered for the site, and by those we've always longed to feature.
Over the next two weeks, we'll be posting preview images here from some of the book's features, but we're leaving it up to you, our readers, to guess who the subject of each photograph might be. Head over to our Facebook page to log your guesses each day; anyone who answers correctly will be entered to win a free copy of the book. To kick things off, here's a quote from today's featured designer: "I'd say one of the aspects of my work is that it's very domestically scaled. It's not grandiose, or these kind of weird, big things that people say, 'God, what do you do with that?'"
Hint: If you've been to this designer's yearly open studios, you might recognize these jazzily colored dental cabinets, which have been customized with layers of automotive paint.