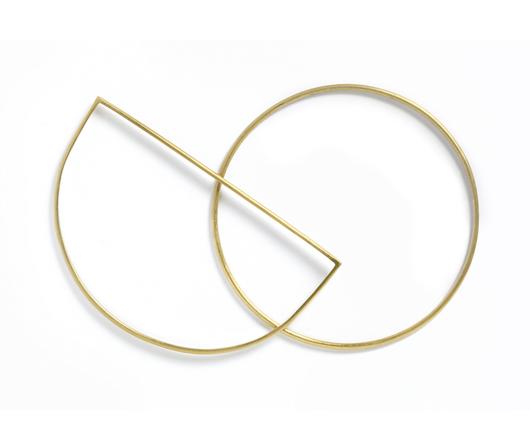 Gemma Holt is one of those designers who seems to be both everywhere and nowhere at once. If you're organizing a group exhibition heavy on young designers or putting together a collection of talents for an expertly curated new shop, chances are she's on your list: The RCA-trained, London-based designer's work often has conceptually rigorous thinking behind it, but her forms are usually quite simple and her jewelry pieces are the sort of elegantly crafted bits that tend to fly off the shelves. If you're the average Pinterest-happy design-lover, however, you might not know a whit about her, considering there's maddeningly little written about Holt on the web. It's possible she keeps a purposefully low profile; after all, she's worked for years for one of the biggest names in furniture design (Martino Gamper). But today the secret's out: We're taking it upon ourselves to introduce you both to Holt herself and to three of her incredible pieces, which we've recently launched in the shop. (Above: O&D bangles, $380)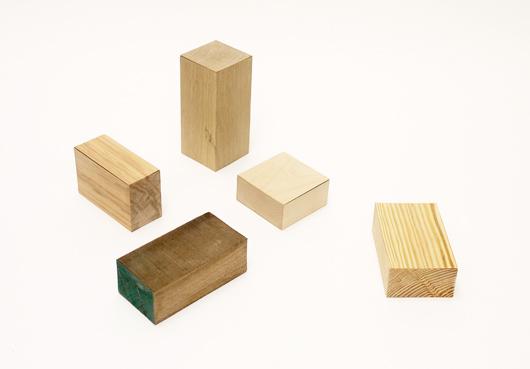 1. Describe your most recent project and how it was made:
"My last project was a collection of small wooden boxes called Semblance, made for last September's London Design Festival. It was a show called 'Image For A Title,' curated by Workshop For Potential Design (aka Study O Portable). I was one of five artists and designers asked to respond to 'the idea of placebo effects in the cultural landscape, or how conditions and expectations affect the way we form ideas about an object or an image'. My collection of wooden boxes used the idea of a veneer, both actual and metaphorically, to conceal the truth. Thin veneers were cut from the six outer faces of a block of wood and then reassembled as a hollow box to replicate the original block, giving the discarded off-cuts the ability to disguise other objects within. It was the second time I have shown with Workshop For Potential Design and it's an interesting approach to producing new work; they come up with a curious brief leading to curious outcomes.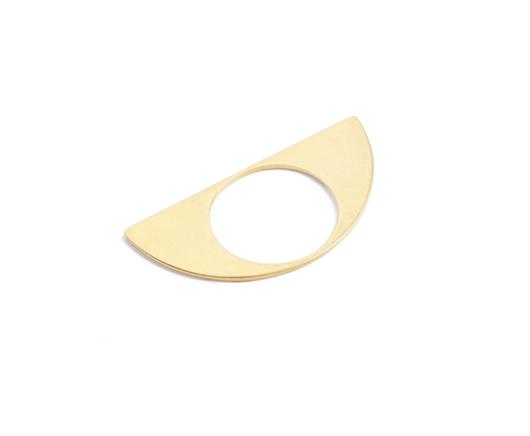 2. Describe your next project and how you're currently making it:
"I'm currently working on new pieces for a self-directed project called Circle Study, which is an ongoing collection of rings based on the circle. The starting point for the series was Bruno Munari's great book The Discovery of the Circle, an encyclopedia celebrating the circular in all things both natural and manmade. The rings are made using traditional jewelry-making techniques of hand piercing, forming and soldering. I use silver, usually finishing in gold plate. I'm also working on a pair of bangles to be auctioned at Örnbergsauktionen No 2 during Stockholm Design Week in February." (Shown above, Holt's Area Ring, available for purchase in the Sight Unseen Shop.)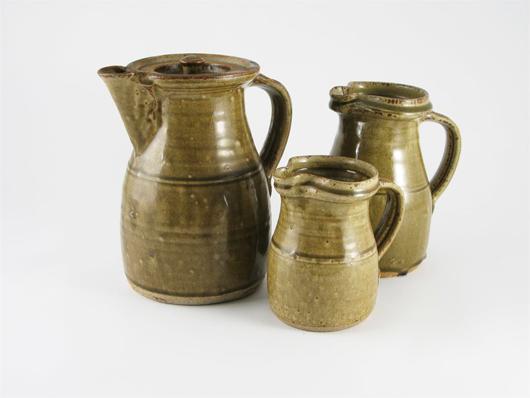 3. Tell us one thing that's been inspiring you lately and why:
"Ever since picking up a ball of clay over 3 years ago, pottery — and specifically British studio pottery — has been a big source of inspiration bordering on fixation, as an ever-growing collection of the stuff can testify. Although clay is not a medium I have had the opportunity to explore so much, the commitment and dedication of potters is something that I aspire to in my own work. Last summer, my boyfriend Max and I took a road trip visiting some of the remaining studio potteries in the UK. Amongst the masters we visited were John Leach of Muchelney Pottery, Jeremy Leach at Lowerdown Pottery, and Winchcombe Pottery where we saw Ray Finch's poignant last and unfinished pot still sitting on the wheel since the day he died in early 2012.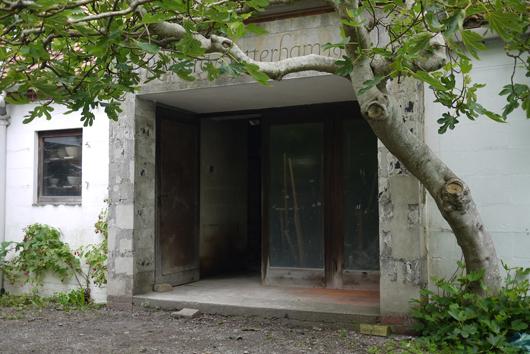 "The most difficult potter to find (and also the potter I admire the most) was Richard Batterham. Unlike the other potters whose addresses we found easily via Google, all we had to go on was the name of a village where his pottery is based. After driving down every lane and nearly giving up we eventually found the telltale sign of a pottery: a big chimney. It was worth the effort. His pottery and showroom are beautiful, his work lined up en masse as a family highlighting the special characteristics of his work.
Batterham has been throwing the same strong shapes and using the same glazes for more than 50 years. There is something so beautiful in this repetition. Every pot the same but with slight nuances, the restrained use of creative means, each pot remaining unsigned as they are so unmistakably made by Batterham's hand. I think we could all learn a lot from this; so much of design and making is about moving on to the next new thing, yet Batterham has been quietly working alone, mastering with integrity his timeless pots in a studio hidden away from the world."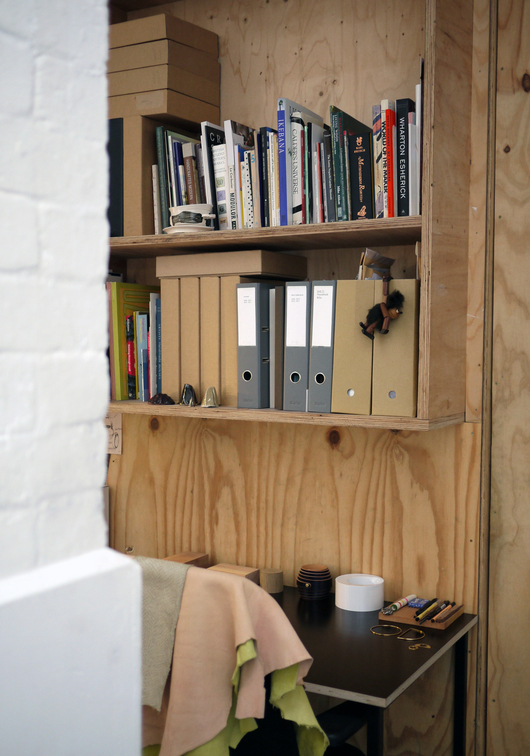 4. Show us your studio and tell us what you like about it:
"This is currently my desk in our live/work studio in Tottenham, North London. It's sandwiched between a plywood wall and a brick pillar. When I need to make stuff I adjourn next door to the workshop where I fight for space on the bench. It's a great place to live and work, there is lots of light, great neighbors and I'm surrounded by the objects that I love. Soon we will be moving down the road and I will have a dedicated workbench, so I will no longer have to fight for space!"